Singapore, the little island hub of energy just off the coast of Malaysia, is a beautiful place to spend your time in with its perfect blend of futuristic designs and natural gardens and parks. Whether you have a short layover, on your way to another destination, or you are arriving determined to spend a vacation in this multicultural city, you are spoilt for choice on things to do.
So spoilt, in fact, that it can seem impossible to properly plan a trip – there are so many things you can see and do, it can be quite overwhelming! You might also be asking yourself "how many days should I spend in Singapore?"
That's why we've put together this Singapore itinerary! It will ensure you make the most of your time – however long or short that may be – and that you get to experience the best of the city.
Singapore is one of the most modern and culturally unique cities in the world. As a city-state, it is one of the smallest nations in the world, yet offers more than enough to fill out an itinerary.
Singapore is known for its melting pot of cultures, its towering skyscrapers, and its squeaky clean reputation. Backpackers visiting Singapore for the first time often do remark that it can be a little stifling, due to its extreme civil rules and sometimes sterile attractions e.g. theme parks.
But there is plenty to like about Singapore. Here, you'll find some immensely unique sites and experiences, like the ethnic smorgasbords of Chinatown, Little India, and Kampong Glam or the futuristic super trees at the Gardens by the Bay. Singapore is a city that looks to the future and strives to be different and, in a lot of ways, it succeeds.
4 days in Singapore will be plenty of time. One can see all of the city's major attractions without being rushed. For those who want to see as much as possible with the time allotted could even fit in a bit more. We've made sure to provide a couple of extra suggestions at the end of our standard 4-day Singapore itinerary.
Traveling in Singapore is also made easy thanks to the MRT (or Mass Rapid Transit). It runs throughout the city and can connect you from one attraction to the next fast, efficiently, and without hassle. Most of the major attractions are a short walk from the MRT stations.
4-Day Singapore Itinerary Overview
Singapore, although small, has many different areas for you to stay in. From bustling city centers to cultural hubs and even beach resorts, there's a spot on this island for every kind of traveler!
Apart from Sentosa – a beach resort island just off the coast of Singapore – the districts are all quite close to each other. So wherever you stay, you won't be far from the other great places on offer.
Places like Chinatown and Little India are fantastic neighborhoods in Singapore for experiencing the many cultures available in Singapore. While Orchard Road is a hub of activity during the day, it turns into shopping opportunities galore in the evening!
If you're looking for the best place to experience Singapore's nightlife, we suggest staying in Clarke Quay. It's also the perfect place for travelers on a budget. Backpackers in Singapore can find great accommodation and there are happy hour specials on food and drinks throughout the day.
Alternatively, enjoy fine-dining at some of Singapore's best restaurants in the Civic District. Immerse yourself into the culture as well by visiting the many art museums in the area, and relax in some of the large green spaces – great for picnics!
Best Hostel in Singapore – Fisher BnB
Fisher BnB can be found within convenient distance from everything important in Singapore. Visitors can even walk to places such as Little India and Chinatown!
Offering ladies only, mixed and family dorm types, you can comfortably sleep with whichever group fits you best. With your comfortable bed, you'll also get free WiFi and a scrumptious breakfast included in the rates.
Backpacker tip: If you're traveling Singapore on a budget, then check out our roundup of the cheapest and best hostels in Singapore!
Walking distance to Singapore's hottest neighbourhoods and attractions, this clean and contemporary attic hideaway is the best Airbnb in Singapore. With modern amenities and a full kitchen, this one-bedroom condo comfortably sleeps up four people and is perfect for anyone looking for a place to stay in the heart of the city.
Best Luxury Hotel in Singapore – Marina Bay Sands
Situated in Marina Bay, this iconic hotel has become a Singaporean landmark. It has 20 dining options inside its walls, and its own private, world-class casino.
Enjoy luxury rooms, which all have floor-to-ceiling windows, giving you breathtaking views of Marina Bay and its surrounds. There is also an infinity rooftop pool and a spa inside the hotel.
Today we visit a few of the most interesting neighborhoods in Singapore including the Arab Quarter (Kampong Glam) and Little India. We'll top off the day with a river cruise and perhaps a rooftop cocktail.
9:00 AM – Arab Street and Kampong Glam
Exploring Arab Street and the surrounding neighborhood of Kampong Glam is a very unique cultural experience. This is the beating heart of Singapore's Islamic community!
Start your first day early by taking the MRT and hopping off at Bugis station, making your way to Arab Street. While you're at it, consider having breakfast when you arrive as well. Check out all Things Deliciousere, which is arguable serves the best in the area.
11:30 AM – Little India
Next is Little India, a bright and colorful neighborhood full of Indian culture, from shopping and food to friendly faces! Here, you will find an array of Indian-inspired shops, restaurants, and places of interest. Wind your way down the busy, colorfully decorated streets and experience the sights, sounds and delicious smells along your way!
1:00 PM – Lunch in the Tekka Centre
The Tekka Centre is a cornerstone of the Indian community in Singapore and is probably the easiest place to find good Indian food in the city. There's a pretty dizzying array of Indian food on offer here, from rich Southern fare to firey northern dishes and tandoori to roti to naan and every other type of Indian bread you can imagine. For lovers of curry and other Indian staples, it will be love at first sight.
2:30 PM – National Museum of Singapore
It's time to walk off all that food we had back at the Tekka Centre. The National Museum of Singapore is the perfect place to go to do just that.
The National Museum is the oldest museum in the city and features an impressive collection of art, crafts, and modern showcases. Its primary focus is the preservation and retelling of Singapore's national history, for which it is not lacking for exhibitions, but there are also some pretty cool interactive exhibitions as well. The latter is usually temporary though so be sure to check on the official website for what's currently going on at the museum.
5:30 PM – River Cruise
Why not enjoy a leisurely cruise along Singapore's waterfront? Departing from Clarke Quay, you can enjoy exploring the streets a bit while you wait for your boat. Once you're aboard the boat, you will then travel down the river to view the other quays, the Boat Quay and Robertson Quay, as well as many other landmarks along the way!
6:30 PM – Rooftop Cocktails
Let me be frank: alcohol is usually prohibitively expensive in Singapore. Most travellers visiting Singapore on a budget will only be able to afford cheap beers in Chinatown and most will find that even these are not worth the price.
But sometimes, the juice can be worth the squeeze.
On the second day of our Singapore itinerary, we're mostly going to hang around the Marina Bay District. This is where many of the most iconic places in Singapore are found, including the Marina Bay Sands Hotel, ArtScience Museum, and Gardens by the Bay.
9:00 AM – Visit the Esplanade Center
The Esplanade center is a large and busy art center, offering guests nearly 3000 performances each year. It is a non-profit center, run by a dedicated team of art professionals who have kept the center going for the past 16 years!
If you'd like to view all that the center has to offer, and a bit behind the scenes, take a guided tour for just $15 per person! Or go up to the third floor and get lost in the vast shelves of music, art and theatre books in the center's library.
11:00 AM – ArtScience Museum
The ArtScience Museum is one of the most iconic points of interest in Singapore. The building's distinct lotus design is unmistakable and it's location at the base of the even more imposing Marina Bay Sands Hotel make it one of the places that you simply can't miss.
The outside of the building is worth seeing on its own and most people settle for a couple of photos in front of it. Inside the ArtScience Museum is just as cool though! Exhibitions here are a lot more futuristic and, as the name implies, technologically driven. There is often an infinity room featured as well, which seems to be all the rage these days. If you've wanted to take a photo inside one of these kaleidoscopic spaces, this is a good opportunity.
1:00 PM – Lunch
Lunch today is really up to you. There aren't many hawker centres or cheap eats anywhere around Marina Bay unfortunately so your options might be limited. You can eat back at the Esplanade, inside the shops at The Shoppes at Marina Bay Sands, or at a couple of restaurants inside the Bay Gardens. None of these will necessarily be cheap though.
If you want to save the most money on food during your second day in Singapore, pack a lunch or bring something to go.
3:00 PM – Gardens by the Bay
The Gardens by the Bay is a large space in Marina Bay that has been designed as a natural oasis in the middle of the busy bay area. This futuristic botanical garden attracts many tourists and locals alike! It's free to enter and explore most of the Gardens.
The Garden is a hub of ecological growth, and it is full of resources and educational information. Not only is it the perfect spot to go and enjoy an afternoon surrounded by nature, but it's a great way to learn about plants, flowers, and wildlife from all over the world!
5:00 PM – The Gardens' Biodomes
Once you're done checking out the main Gardens, make sure you stop off at the Biodomes! These consist of a Cloud Forest and Flower Dome. Both of the greenhouses are made from a complex design of glass and a steel grid. They are the world's largest columnless greenhouses!
7:00 PM – Supertree Grove Skywalk & Garden Rhapsody Light and Music Show
Finally, visit the Supertree Grove, where the movie "Crazy Rich Asians" takes place. The man-made "supertrees" are solar-powered structures that act as vertical gardens – with tropical flowers, various ferns, and other plant life found growing along their steel frameworks. You can view 12 of the 18 supertrees found in the Gardens!
Planning on staying longer than a weekend holiday in Singapore? Time to take a vacation away from our vacation.
On the third day of our Singapore itinerary, we're going to Sentosa Island and the beach! (Not a real beach per se as it's man-made but, hey, a beach is a beach.) Afterward, we're going to spend some time arguably the most delicious spot in Singapore: Chinatown.
10:00 AM – Sentosa Island
After spending your first day engaging in the cultural side of Singapore, take this second day to bring out your fun side – Sentosa Island being "The State of Fun". Man-made beaches, water parks, roller coaster rides and so much more bring crowds of people to this man-made island!
11:00 AM – Skyline Luge
Said to be one of the activities you absolutely shouldn't miss, the luge and Skyride is the best way to end your Sentosa visit! Take a seated Skyride up to the top of the luge track, where you can then zoom down the track in a luge.
Enjoy a bird's-eye view of the Singapore skyline as you slowly reach the luge track in your 4-seater Skyride seat. Once at the top, get into your luge and choose from their four tracks to go down.
1:00 PM – Palawan Beach
This beach is essentially Sentosa's family beach. Great to bring kids to as there are safe, family-friendly spots to chill and adventures to be had. But it's not just for families with kids; couples and even solo travelers are bound to find something to do here!
Stop in at the Animal & Bird Encounters and get to meet and interact with the island's inhabitants. From monkeys to reptiles and birds, there are daily shows that take place and you should be just in time for the Parrot Encounter show at 3 pm.
5:00 PM – Chinatown
Now that you've gotten your fill of Singapore's more "Disney" side, it's time to wash all of that kiche down with a stop in the eclectic Chinatown! Much as the name suggests, it's a hub of Chinese culture mixed with Singaporean life. It's a great place to find lots of shopping, with many temples and museums to explore!
Need a place quick? Here's the best neighborhood in Singapore:
We're going to wrap up our 4-day Singapore itinerary with a series of parks and greenspaces, followed by a little shopping. We're almost to the end so let's get to it!
9:00 AM – Treetop Walk at the Central Catchment Nature Reserve
Visit the Central Catchment Nature Reserve and get to walk next to the high treetops. Right in the center of Singapore, the Nature Reserve spans over 2000 hectares of forest cover, with some of the world's richest forests in terms of biodiversity!
It's in this reserve that visitors are offered the opportunity to walk across a suspension bridge, nestled in the treetop canopies. This suspension bridge was built to help forest canopy researchers reach the canopies in order to study them.
1:00 PM – Lunch at the Adam Road Food Centre
After a long walk in the park, refuel yourself with some good ol' hawker centre comfort food. The most convenient centre near Central Catchment is the Adam Road Road Food Centre. Like most hawker centres, Adam Road has a pretty diverse selection of food options. Good time to get some traditional nasi goreng or satay if you haven't already tried some.
If you'd like some suggestions on where to eat in the Adam Road Food Centre, Miss Tam Chiak has written on a guide on the local food stalls.
3:00 PM – Singapore Botanic Garden
Following the underlying theme of this 4-day Singapore itinerary – that is, eat lots of delicious, unhealthy food at the hawker centres and then go for a walk – we next pay a visit to the lush Singapore Botanic Gardens, one of Singapore's National Parks. These gardens are widely considered to be some of the most impressive in Asia and have even been declared a UNESCO heritage site. The Singapore Botanic Gardens are huge, well-kept, and are a testament to a city that strives to be one of the greenest in the world.
There are lots of places to visit in the Botanic Gardens, including several man-made lakes, greenhouses, and small natural exhibitions, like the orchid garden. Explore at a leisurely pace.
5:00 PM – Orchard Road
The shopping in Singapore is considered some of the best in the world and Orchard Road is the epicenter of it all. Here you'll find Singapore's megamalls, its clearance warehouses, and its superstores. You can buy just about anything here from designer brand clothing to electronics to cheap souvenirs. Considering that our 4-day itinerary for Singapore is over soon, this is a good time to pick up any gifts or gadgets that you may have had your eyes on so far.
If you're lucky enough to be spending more than 4 days in Singapore, here are a few more ideas on how you can spend your time.
Night Safari
Meet creatures of the night as you navigate through the wild enclosure with only nocturnal animals around! The Night Safari departs from the Singapore Zoo, and there are sideshows you can attend before and after your guided tour. There is a fire dancing show, which takes place every day (except for Wednesdays) at 7 pm, 8 pm, and 9 pm.
Universal Studios
Situated on Sentosa Island, Singapore's Universal Studios is a magical place to be. With 7 zones, all themed differently, you can enjoy a wide range of rides, sights, and attractions!
This theme park is a great hit for many visitors. Because of this, it gets quite busy and crowded, which means long queues and waiting times. This is why we suggest you plan this activity as the main part of your day.
Marine Life Park – S.E.A Aquarium and Adventure Cove Waterpark
Start your day with a visit to the aquarium. There are more than 100, 000 animals that call the aquarium home, made up of over 1000 different species! These are spread across 50 habitats which can be viewed and visited while you are there.
At the aquarium, you can take advantage of the special experiences, such as walking with marine animals and swimming with sharks! Or simply enjoy watching the many sharks, fish, and other marine life from the outside.
Singapore sits only 1 degree north of the equator: it is characterised by a hot and humid climate. Rainfall is very common and usually refreshing and won't dampen too many traveling plans. Singapore is well prepared for rainy days.
There aren't really any distinct seasons in Singapore – temperature and rainfall is pretty consistent year round. This means that there really isn't a bad or good time to visit Singapore. The dry season is technically from February-April but the difference in rainfall is marginal.
Rain usually comes in the form of afternoon bursts. If it starts to rain, you'll want to duck undercover quick before it turns into a downpour. Wait 10-15 minutes and all should be well.
Mornings are the best time to be outdoors in Singapore. It's cooler, calmer, and more often clear.
Being one of the cultural and financial capitals of the world, there are lots of Singapore festivals going on year-round. Consider planning your trip to Singapore around one of these events if you want to make it a little more special.
Singapore benefits from a very effective and easy-to-use public transport system. Between the many bus and train options, you can get just about anywhere in Singapore.
The MRT (Mass Rapid Transit) and LRT (Light Rail Transit) are the two main forms of rail transport in Singapore and both interact flawlessly. Those backpacking in Singapore should definitely consider buying a commuter card (EZ-Link or Nets FlashPay) or a Tourist Pass, which acts as a temporary version of the former.
Note that fare is calculated based upon distance traveled and that these commuter cards are interchangeable e.g. you can use them on the MRT, LRT, and buses.
Buses are ubiquitous in Singapore and are conveniently available 24 hours/day on Friday and Saturdays. Should you be out late or burning the midnight oil, the bus will be your best option when it comes to public transport. Note that the night bus (officially called NightRider) does not yet accept tourist passes – you'll have to use an EZ-Link card or change.
If you need to be more proactive about getting around Singapore, taxis are widely available. Taxi rates are affordable and drivers are usually very honest. Should you prefer ride-sharing, Grab is the most popular company in Singapore. Should you use Grab, you may even find yourself the passenger in "driverless car."
Renting your own car in Singapore is not a good idea as self-driving driving is completely unnecessary. Hitchhiking is probably a fruitless effort as well because a) it's very illegal and b) public transport is cheap enough.
Walking is, of course, a very reasonable means of getting around as Singapore is a very pedestrian-friendly city. Biking is also becoming quite popular though bikers may feel threatened often by harsh weather and lack of bike lanes.
Since Singapore is subject to a tropical climate, you'll want to make sure that you have the right clothing. Try to bring loose-fitting clothing when packing for Singapore but also bear in mind that you may need to dress more conservatively when entering temples. Anything that you miss you can buy when you arrive.
Singapore has very strict laws and takes a zero-tolerance approach to those who disobey them. For the most part, there is no great risk for travelers to Singapore, and even solo travelers have found it a pleasant experience.
We've created a dedicated safety guide filled with travel tips for Singapore and some of the (crazy) things you need to look out for. Here are a few common things you need to guard yourself against.
Pick-pocketing: It almost goes without saying that when walking in the streets you should keep your valuables close to you and out of reach of long fingers.
Scams and fraud: from fake taxi cabs charging you more than their worth, to men posing as female prostitutes in order to obtain money and gifts from other men with the promise of sexual favors later on. Many of these scams are easy to avoid if you know what you are looking for.
Breaking the law: certain offenses – such as possession of cannabis – can be punishable by the death penalty. As a foreigner, you want to make sure that you are accustomed to the stricter laws and ensure you obey them while you are visiting.
Don't Forget Your Travel Insurance for Singapore
World Nomads' mission is to support and encourage travellers to explore their boundaries. They offer simple & flexible travel insurance, and safety advice to help you travel confidently.
They've been doing it since 2002 – protecting, connecting, and inspiring independent travellers just like you.
Get a quote below or read our in-depth review!
World Nomads provides travel insurance for travelers in over 100 countries. As an affiliate, we receive a fee when you get a quote from World Nomads using this link. We do not represent World Nomads. This is information only and not a recommendation to buy travel insurance.
Find out what people want to know when planning their Singapore itinerary.
There sure is a lot to do with 4 days in Singapore but you should be ready to tackle everything now that you've read this itinerary!
Be sure to take lots of photos, Singapore is a city filled with sights you won't often see anywhere else in the world! Enjoy the many cultural experiences, from religious buildings to food and even crafts – take it all in and embrace the journey. And, of course, don't be afraid to try new things while you're there, it's all part of the adventure!
---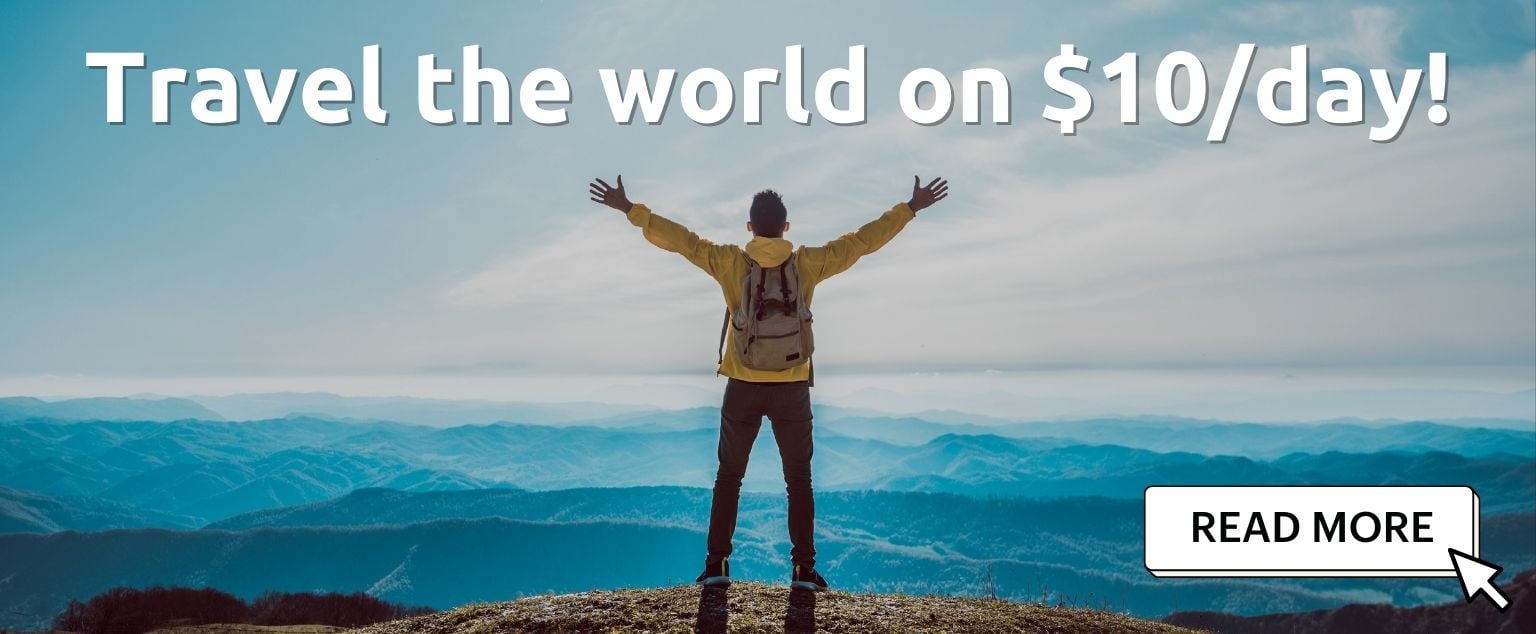 And for transparency's sake, please know that some of the links in our content are affiliate links. That means that if you book your accommodation, buy your gear, or sort your insurance through our link, we earn a small commission (at no extra cost to you). That said, we only link to the gear we trust and never recommend services we don't believe are up to scratch. Again, thank you!