Singapore is a massive tropical metropolis famous for its incredible city skyline marked by the iconic Marina Bay Sands, Esplanade – Theatre on the Bay, and the illuminated Supertrees. Besides astonishing architecture and historical buildings, the city is surrounded by tropical rainforests and an Indian Ocean coastline.
Singapore is a country where the East meets the West, resulting in a multicultural melting pot of eastern and western religions and cultures. In fact, this relatively compact island country, which is made up of one expansive city, has four official languages.
Attracting immigrants and ex-pats from across the globe, who flock for the country's impressive economy and progressive stance on equality and human rights, it should come as no surprise that Singapore is home to some of the most unique cultural and musical events in Asia.
No matter what time of year you visit, this metropolis is teeming with year-round events and festivals to suit all types of travelers. Continue reading for my pick of the best festivals in Singapore.
Festivals in Singapore
So, without further adieu, let's dive into the most exciting events and festivals that the multicultural country of Singapore has to offer. I've included festivals celebrated by some of Singapore's main cultural groups, as well as some top music festivals.
Chinese New Year
When: January
Where: Chinatown
Home to a majority Chinese population, Singapore is one of the most incredible places to bring in the Chinese New Year. Also known as Spring Festival, Chinese New Year falls on the day of the first new moon of the lunar calendar.
Traditionally, this is one of the most significant days for Chinese communities, who spend days cleaning their homes to get rid of the bad luck and misfortunes of the past year and make way for good luck in the new year.
The celebration continues for two full weeks in Singapore, starting on the eve of the new year and running well into the month. Chinese homes are decorated with red and gold details, and Singapore's Chinatown comes to life through various celebrations and festivities.
During this time, temples open their doors to the public, streets are lined with lanterns and paper decorations, and night markets buzz with activity.
The main event, however, is Marina Bay's dragon dance and Chingay parade. The official light-up ceremony at this festival in Singapore is a multisensory extravaganza like no other. You can expect to be overwhelmed by local vendors selling traditional foods and goodies, dancers donning lavish outfits, and traditional lucky red envelopes being gifted to children left-right-and-center.
Where to Stay:
Set against an urban landscape in the heart of Singapore's Chinatown, Oasia Hotel Downtown is a four-star hotel covered by a lush vertical garden. The beautiful hotel features modern interiors with an indoor pool and city views.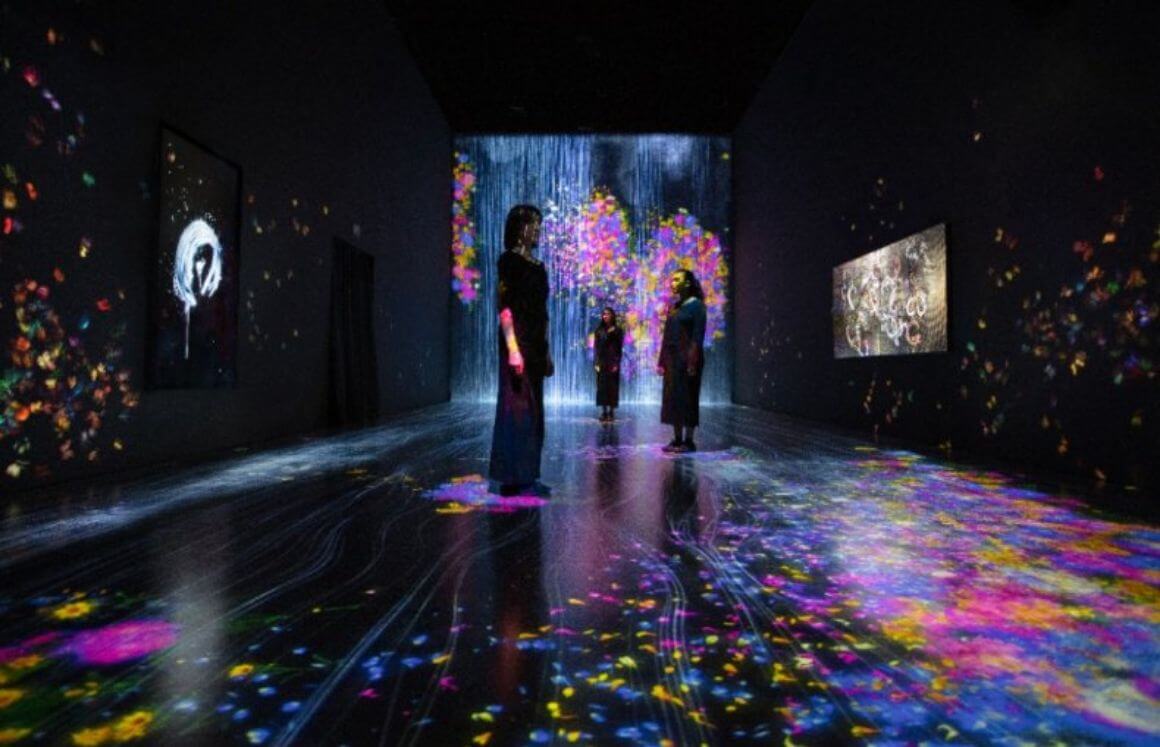 When: January
Where: Citywide
With a diverse population blending the fascinating cultures of the east and the west, you can only imagine the incredible art on display in Singapore. Singapore Art Week takes place over twelve days every January, showcasing and celebrating a diverse visual art display.
Held at various venues across the city, the event includes exhibitions, gallery openings, public art walks, and art and lifestyle workshops. It's an absolute must for culture and art fans, who will be in cultural heaven as music, theatre, art, and dance installations take over the city.
With an aim to celebrate a diverse range of art, the show gives everyone from local artists to international sensations a chance to exhibit their work on an international platform.
One of the crowd's favorite parts of this event is the street performances, which take place in significant streets and plazas during this Singaporean festival. From incredible light shows to interpretive dances, everything is an attraction if you have an eye for art.
Where to Stay:
Live a life of luxury with a stay at the five-star Capitol Kempinski Hotel Singapore, situated just a short walk from the City Hall. The restored Capitol Building is a slice of opulence in the center of the hustle and bustle.
When: November
Where: Esplanade – Theatres on the Bay
A festival curated for everyone who loves music, Mosaic Music Series (appropriate to its name) blends an incredible range of different and unconventional musical genres into one incredible festival. Attendees can expect music from experimental jazz to indie-folk to hip-hop and everything in between.
The event is held at the famous Singaporean venue of Esplanade – Theatres on the Bay over a couple of days in November. What started as a soul-themed jazz event in 2005 has blossomed into a festival of diverse genres.
Musical geniuses from across the country and the globe flock to the city to participate in the decade-old tradition, where music takes the stage. Mosaic Music Festival provides a platform for international and Singaporean artists to network and collaborates with each other.
Where to Stay:
The Ritz-Carlton, Millenia Singapore is less than a mile away from Esplanade – Theatres on the Bay in the downtown Marina Bay area. The stunning contemporary hotel is nothing short of spectacular, with a variety of in-house bars and restaurants and a spa.

Do You Want to Travel FOREVER??
Pop your email in below to get a FREE copy of 'How to Travel the World on $10 a Day!'.
When: April
Where: Marina Bay Sands, Sands Expo, Convention Center
The Singapore International Jazz Festival is an indulgent event for jazz fans, putting an eclectic selection of top jazz performers on stage once a year. Held over a three-day weekend at different venues at the iconic Marina Bay Sands, Sands Expo, and Convention Center, this Singaporean festival draws in international and local jazz, R&B, soul, and blues performers.
Locally known as SING JAZZ, this incredible festival has been running for a successful few years. It grows in popularity each year, attracting industry sensations like Jamie Cullum, Lauryn Hill, Lalah Hathaway, Ferry Corsten, and Sebastien Tellier.
Tens of thousands of music fans attend the event, which includes day shows and a new addition to the festival, The Late Show. The Late Show keeps the party buzzing until the early hours of the morning over two nights at an indoor stage.
Tickets to the Main Stage and the Late Show are $108 for a one-day pass. For a full weekend pass, $488 will give you access to both stages and the Festival Village for the entire duration of the festival.
Where to Stay:
Stay in the heart of the City at the famous Marina Bay Sands Hotel. Occupying an iconic part of Singapore's skyline and featuring the world's largest infinity pool, you'll be in for celebrity treatment here.
Songkran Music Festival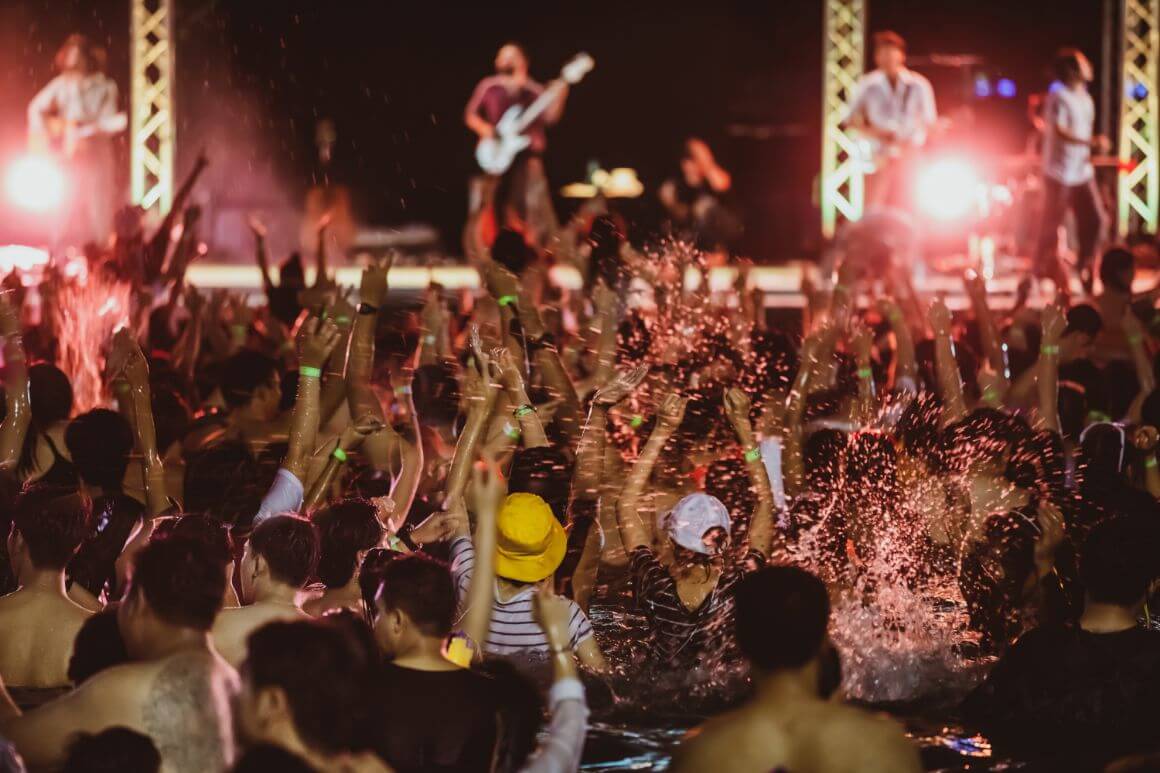 When: April
Where: Wild Wild Wet Waterpark
Set at a waterpark just outside the city, Songkran Music Festival is certainly one of the more unique on the Singapore music festival circuit.
Songkran is a traditional Thai New Year celebration with a fun twist. It's a celebration of goodwill, love, and thankfulness, traditionally incorporating playful water fights as an expression of gratitude. And let me tell you, water fights are appreciated in April when temperatures soar in Singapore.
The first day of the Songkran festival in Singapore takes place when the sun moves from Pisces to Aries, marking the beginning of the Thai New Year. During this period, Thai communities in Singapore celebrate with street parties, loud music, and friendly water fights.
During the entire month of April, Singapore's Wild Wild Wet Water Park host an incredible festival to celebrate the new year. Visitors are welcome to bring their own water cannons and guns or can collect them at various points in the park.
Other than water flights, attendees can enjoy a cage dunk machine, slip and slide, and other kid-friendly games. Seven Thai eateries set up camp at the park, selling tasty snacks and meals to commemorate the new year.
Entrance to the park during the month costs $19 for a children's weekday pass and $26 for an adult, while a weekend day pass will cost $26 for a child and $35 for an adult.
Where to Stay:
If you want a clean and comfortable hotel near the event site, you can't get much closer than the D'Resort @ Downtown East, just a few steps from the Waterpark. Surrounded by natural greenery and secluded from the hustle and bustle of the city, this is the perfect hotel to catch some Zs after a day of fun in the sun.
Hari Raya Puasa
When: May / June
Where: Geylang Serai Bazaar, Sultan Mosque
Celebrated by Muslims all over the world, Hari Raya Puasa is the 'day of celebration' that marks the end of the Islamic holy month of Ramadan. Otherwise known as Eid, this festival is celebrated in style in Singapore to symbolize purification and renewal.
Muslim families celebrate this Singaporean festival by wearing brand new 'baju kurungs,' which are traditional Malay clothing, coming together for a massive home-cooked meal. They then visit mosques to say important prayers before visiting the graves of their ancestors and family members.
Whether you observe the holiday or not, anyone is welcome to attend the nightly bazaar at Geylang Serai, which runs throughout the entire month of Ramadan. Free to attend, this is a wonderful way to catch a glimpse of Islamic life in Singapore.
Stroll through the colorful market, enjoy traditional sweet treats, and browse ethnic jewelry and clothing. During this local version of Eid, the streets around the Sultan Mosque and Geylang Serai are sparkling with oil lanterns, colorful lights, and decorations.
Where to Stay:
Make yourself at home at this chic and cozy one-bedroom condo in the Geylang neighborhood. Fit with washer/dryer facilities and a fully equipped kitchen; this is also an excellent option for a long-term visit.
Have you sorted your accommodation yet?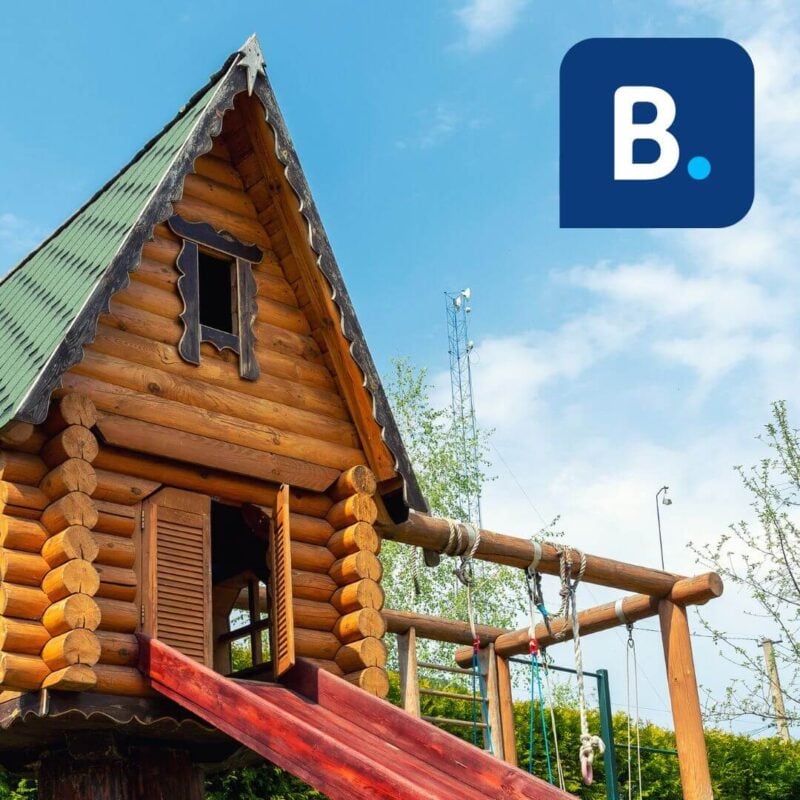 Get 15% OFF when you book through our link — and support the site you love so dearly 😉
Booking.com is quickly becoming our go-to for accommodation. From cheap hostels to stylish homestays and nice hotels, they've got it all!
View on Booking.com
National Singapore Day
When: August
Where: Marina Bay
I couldn't write a list of Singapore's best festivals without a patriotic affair. Celebrated in August each year, National Singapore Day commemorates the day the nation achieved its freedom and independence from Malaysia in 1965. It is one of the region's most popular festivals.
In a public display of culture, heritage, and power, this patriotic festival is a massive celebration of Singapore's diversity and everything the country stands for. The key attractions are the National Singapore Day rally and parade, which takes place at different locations each year.
The Rally is basically an annual message delivered by the country's Prime Minister on the first or second Sunday after the National Day festival in Singapore. The PM addresses the nation on critical issues and challenges, new policy changes, and future plans for the country.
However, the most exciting part of the event takes place at Marina Bay, where an elaborate fireworks display lights up the skies on the eve of the day. The event also includes an impressive parade, where the Singapore armed forces and Ministry of Home Affairs parade through the streets, followed by a colorful parade of cultural groups.
Where to Stay:
Set in the heart of the Marina District, this studio apartment with a stocked kitchen is the perfect place to call home in Singapore.
When: September
Where: Marina Bay
If you're a fan of Formula One, you won't want to miss out on this one. Held towards the end of the F1 Season in September, Singapore hosts one of the most incredible Grand Prix events on the circuit. It's the perfect festival to experience the thrill of an extreme sport while enjoying a range of festivities at the same time.
This massive international spectacle naturally attracts a range of different events and functions to the city. Most major parties and concerts happen after the end of the race, to celebrate the winning team and driver in style.
The race itself is held at the Marina Bay Street Circuit, winding its way through the city streets. You can spectate the event from different viewpoints across the city skyscrapers or purchase a ticket and enjoy the atmosphere in one of the grandstands.
This Singaporean festival takes place over three days, starting with Practice on Friday, Qualifying for the race on Saturday, and penultimate Race day on Sunday.
Singapore puts on one heck of a show during the weekend, with pretty much every restaurant creating special 'race menus', parties hosted in partnership with sponsors from the race, and special concerts running into the early hours of the morning.
Where to Stay:
Do Formula One weekend in style by staying in the iconic Marina Bay Sands Hotel. You'll have first-class views of the Marina Circuit and be able to enjoy the incredible swimming pool and sky-high decks during your stay.
Diwali
When: October / November
Where: Little India
We've touched on important events for Singapore's Chinese, Muslim, and Thai communities. Diwali is undoubtedly one of the most momentous annual events celebrated by Hindu populations worldwide.
Marking the day that Lord Rama returned to his kingdom, Diwali celebrates the victory of good over evil. Little India is illuminated with light and decorations during this time, and the skies are lit with impressive fireworks displays. Hindus wear beautiful new clothing, spring-clean their homes, and treat themselves to delicious family-style meals.
The main event is a parade of sorts, as devotees to the Hindu faith tow a silver chariot housing a goddess from the Sri Mariamman Temple in Chinatown across the city to Little India.
A week before Diwali, this temple, which is the oldest of its kind in Singapore, hosts another spectacle known as Theemithi, where devotees walk over a fire pit in exchange for a wish or a blessing.
If you're around for this festival in Singapore, try visiting a local home during the festive period. Hindu families are welcoming of foreigners and will be more than happy to bring you into their beautifully decorated homes for an authentic Indian home-cooked meal.
Where to Stay:
This studio condo in the center of Little India is one of the best places to rent out for Diwali. With city views from your bedroom window, you can enjoy the lights of Diwali from the comfort of your own bed.
Is This the Best Daypack EVER???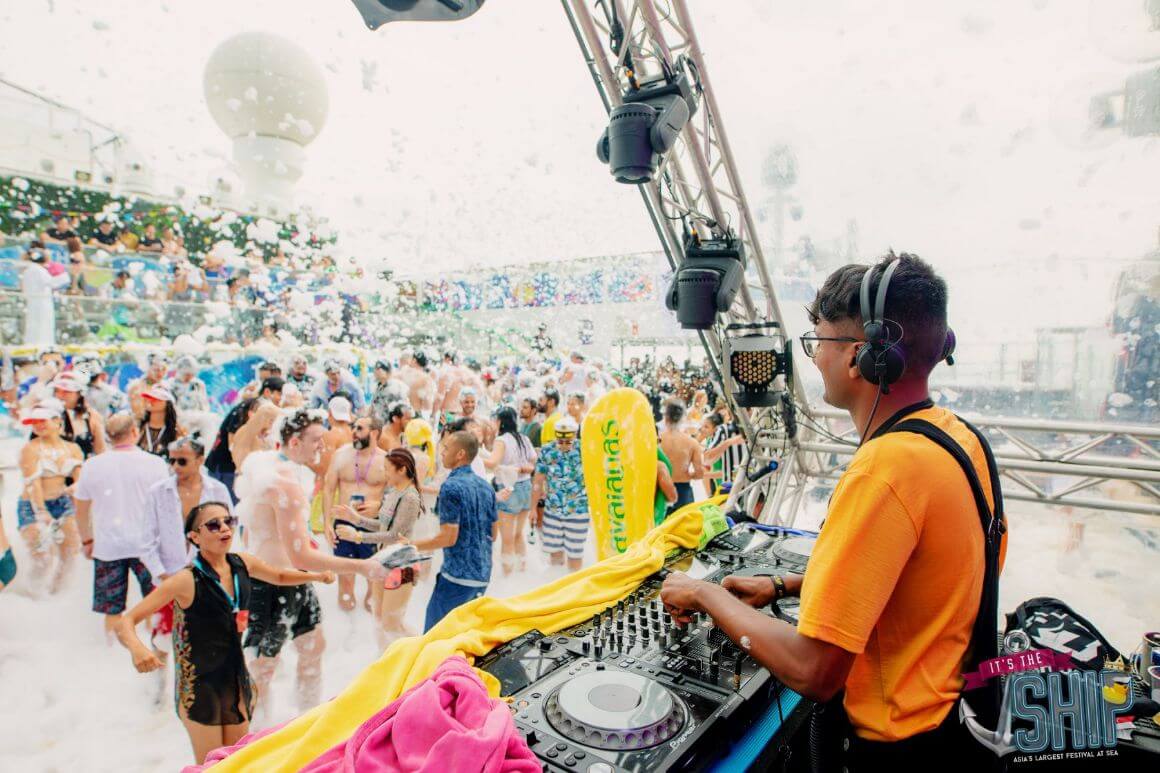 When: November
Where: Marina Bay Cruise Center
Singapore sure does host a range of unique and exciting music festivals, and It's The Ship sits high on the list of incredible events. Hosted on an actual cruise ship, It's The Ship is a three-day electronic dance music (EDM) event that takes place on the water.
During the three days, the ship sails from the Marina Bay Cruise Terminal into the ocean for two nights of incredible music, day parties, and social events.
In fact, it's the second biggest EDM festival in the country, attracting thousands of devoted fans of the genre to the unique venue each year. As you might expect, the ship hosts a fair share of social media influencers who can't get enough of the unlikely venue.
Besides partying until your feet hurt, the event includes an onboard spa, swimming pool, and yoga sessions. Like any large cruise ship, there are also bars, shops, malls, and restaurants on board, which guests/attendees can take advantage of.
Prices for this festival in Singapore vary depending on what room you book, from standard cabins to palatial suites. A standard cabin ranges from S$1150 to S$1436, while a Palatial Suite will set you back a whopping S$3598 to S$4316. Trust me; it will be worth the cost.
Where to Stay:
Of course, you'll have to stay on board when attending this festival. Suppose you're looking for a place to stay before or after the event near the Marina Bay Cruise Center. This extra-spacious apartment is overflowing with natural light and trendy interiors. If you're looking for a quiet and green oasis in the middle of the city hustle, this spot will have you sorted.
When: December
Where: Island of Sentosa
Known as one of the largest Asian music festivals in the world, ZoukOut Music Festival is a single-day event that lasts for over 16 hours of solid musical entertainment. During the event, various international and local techno, house, and electronic musicians take to the stage to perform non-stop beats for EDM fans.
The event has been running since 2000, with international artists and local sensations headlining the outdoor festival. Each year follows a unique theme, with the up-and-coming event transporting festival-goers to 'The Futuristic City of Dreams.'
Asia's biggest dusk-till dawn beach festival takes place on Siloso Beach on the Island of Sentosa. Over thirty thousand party-goers attend the Singaporean festival, which promises a top-notch experience from the music to the production quality.
Of course, attendees can grab a bite to eat at the food village and stock up on drinks at one of the many bars. There are also custom art installations and roving acts to spice things up throughout the event.
Tickets cost between $168 for a one-day general pass to S$288 for a two-day general pass. VIP and VVIP tables are available too, with the most expensive ticket costing S$75 thousand for a table of 25 guests.
Where to Stay:
Capella Singapore is a luxurious property with beautifully designed rooms and five-star service in the rainforests of the Island of Sentosa. Complimentary in-room refreshments, stylish Asian interiors, and three outdoor pools are just a taste of what you can expect from this spot.
Final Thoughts
Singapore really is the meeting place between the East and the West, attracting a myriad of nationalities and ex-pats to its shores with its impressive economy, the standard of living, and job opportunities.
Unsurprisingly, this island country is teeming with excitement and liveliness, brought together by different cultures and religions celebrating festivals in Singapore. As a result, Singapore plays host to some of the most incredible religious and cultural festivals and a bunch of world-famous music events.
As a massive fan of Formula One, I would plan a visit to Singapore during the Grand Prix every year if I could. The combination of music events, glamorous celebrity sightings, and one of the most exciting sports racing through the city streets is something most can only dream of.
ALWAYS sort out your backpacker insurance before your trip. There's plenty to choose from in that department, but a good place to start is Safety Wing.
They offer month-to-month payments, no lock-in contracts, and require absolutely no itineraries: that's the exact kind of insurance long-term travellers and digital nomads need.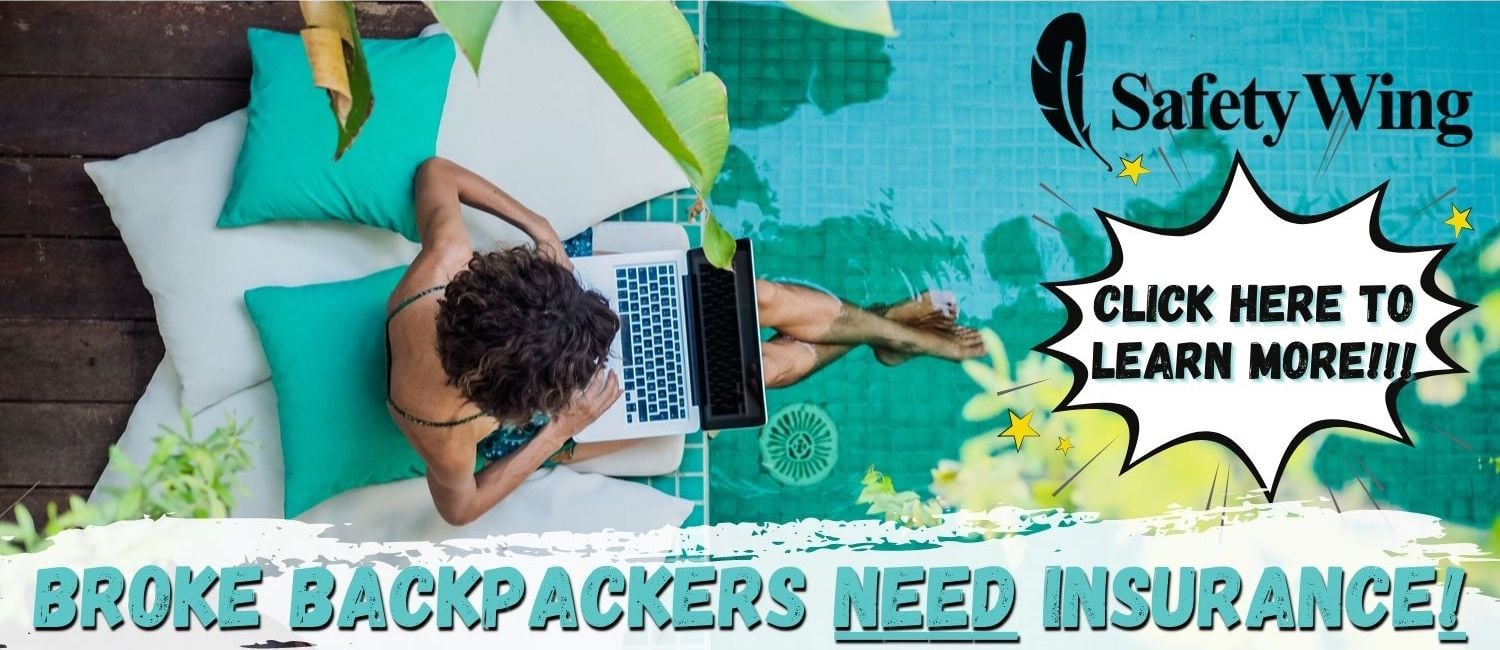 SafetyWing is cheap, easy, and admin-free: just sign up lickety-split so you can get back to it!
Click the button below to learn more about SafetyWing's setup or read our insider review for the full tasty scoop.
---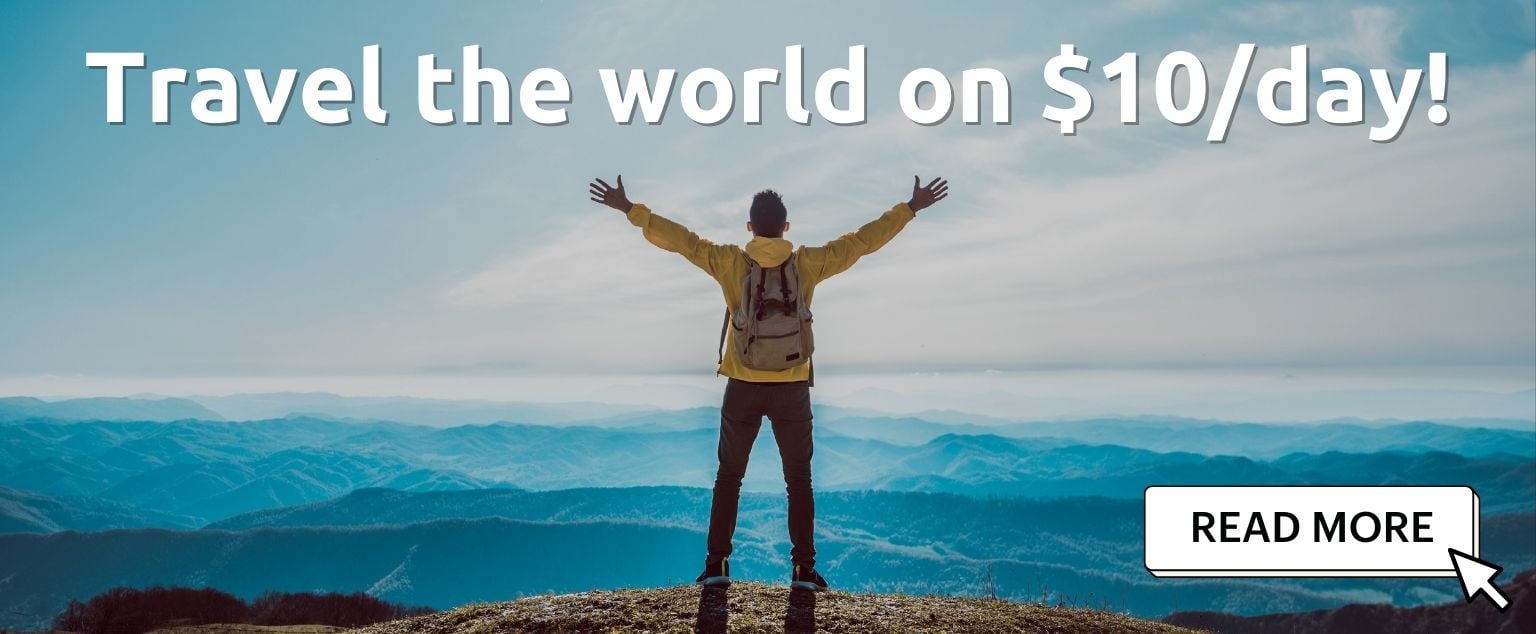 And for transparency's sake, please know that some of the links in our content are affiliate links. That means that if you book your accommodation, buy your gear, or sort your insurance through our link, we earn a small commission (at no extra cost to you). That said, we only link to the gear we trust and never recommend services we don't believe are up to scratch. Again, thank you!