Singapore isn't all luxury high-rises, you know. It's a cultural wonderland. It was colonized by the British and has received lots of migration from India, China, and Malaysia. You'll recognize this most obviously in THE FOOD.
And guess what? Singapore is safe. You can easily walk around most places in Singapore without any issues. But of course, like most places in the world, it pays to be careful – even in places where the crime rate is relatively low.
So this is why we've created this insider's guide on the best ways to stay safe in Singapore.
In our epic guide, we'll let you know what food is safe to eat in Singapore (because you won't want to miss out on the food!) and whether if it's safe to live in Singapore, among other topics. There's a lot of info and tips packed in for solo travelers, families, and all sorts. Whatever your concerns are, our insider's guide has you covered.
COVID-19 UPDATE
Whilst COVD 19 has not gone away, the world is opening up again to travellers. However, Singapore remains subject to some strict lockdown measures. Travel at this time is not adviseable.
For the most up-to-date safety information and what you should be doing to help, please consult the WHO and your local government.
15/07/2020
How Safe is Singapore? (Our take)
Very safe.
You can pretty much wander around any neighborhood in Singapore and not only FEEL but also BE very safe. And that's great news because you'll definitely want to wander around this island nation taking in all its deliciousness.
But obviously, you're in a city of 5.6 million people. Just because it might be one of the safest countries in the world, doesn't mean it's a utopia.
And then there are the RULES. Why do you think it's so safe in the first place?
Everything from chewing gum and drinking in public at night, all the way to drugs; there are strict rules in Singapore that you should know about.
Not following these rules can get you actual corporal punishment (caning!), imprisonment, even death. Unfortunately, this isn't a joke.
Today, it's safe. On the other hand, the Singapore government believes they are at threat from terrorist attacks; suicide bombings spilling over from neighboring Indonesia is something that is greatly feared.
The main concern for travelers is that there's a lack of freedom below the surface. It's 'officially' illegal to be gay, protests need to have a permit, and it's illegal to be a Jehovah's Witness or be in possession of any JW literature. Punishments for drug offenses are severe and go all the way up to capital punishment. Possession of a relatively small amount of anything counts as trafficking. So really, staying safe is going to rely – to some extent – on you not breaking the law.
Is Singapore Safe to Visit? (The facts.)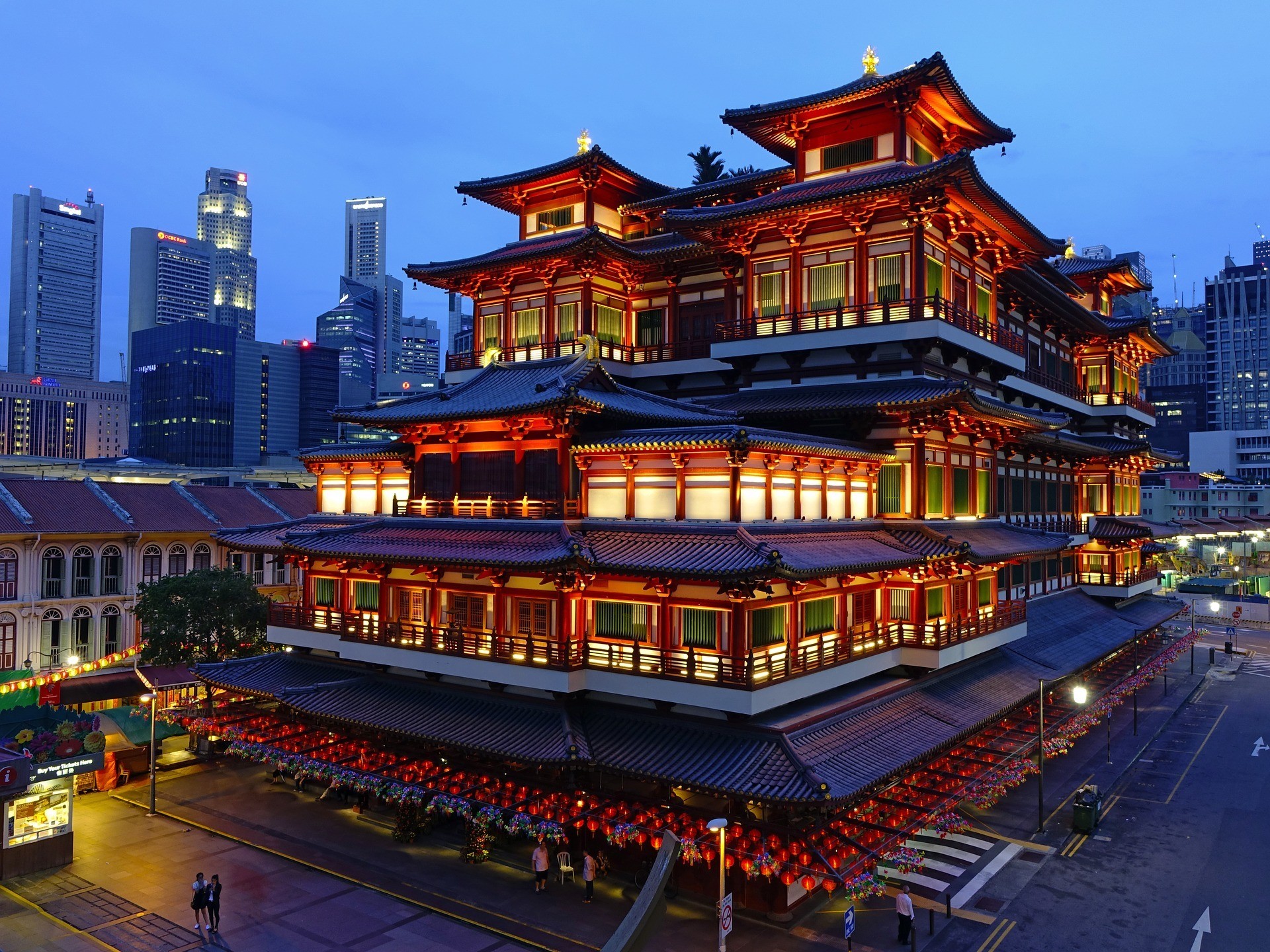 Singapore is safe to visit, according to the statistics.
Singapore ranked 8th in the world on the Global Peace Index in 2018 – just in front of Japan. For comparison, the UK ranks all the way down at 57 and the US is 121st. That's some pretty good safety credentials.
And thanks to all that safety, Singapore gets a lot of tourists. A LOT.
In 2017 alone the self-proclaimed little red dot received 17.4 million visitors. That's more than TRIPLE the size of the country's population!!
However, crime IS on the rise. In 2018 crime increased by 3.2%. This consists mainly of white-collar scams, and what is called "outrage of modesty" which essentially means molestation. This is up by 21.5%. Pickpocketing does also happen.
Do you need Travel Insurance for your trip? Even if you're only going for a few days, that's more than enough time to get smote by wrathful angels. Have fun in Singapore, but take it from us, overseas medical care and canceled flights can be seriously expensive – insurance can, therefore, be a life-saver.
Travel mishaps can and do happen and it is well worth thinking about insurance before you leave home.
We have used World Nomads for years now and I have personally made several claims. Why not get a quote from them yourself?
Do be sure to read the terms and conditions to make sure that the policy covers your needs.
Getting an estimate from World Nomads is simple – just click the button or image below, fill out the necessary info, and you're on your way!

If you want to shop around a little, then read up on competing travel insurance providers, and see what they offer. There are lots of insurances out there, so don't feel limited.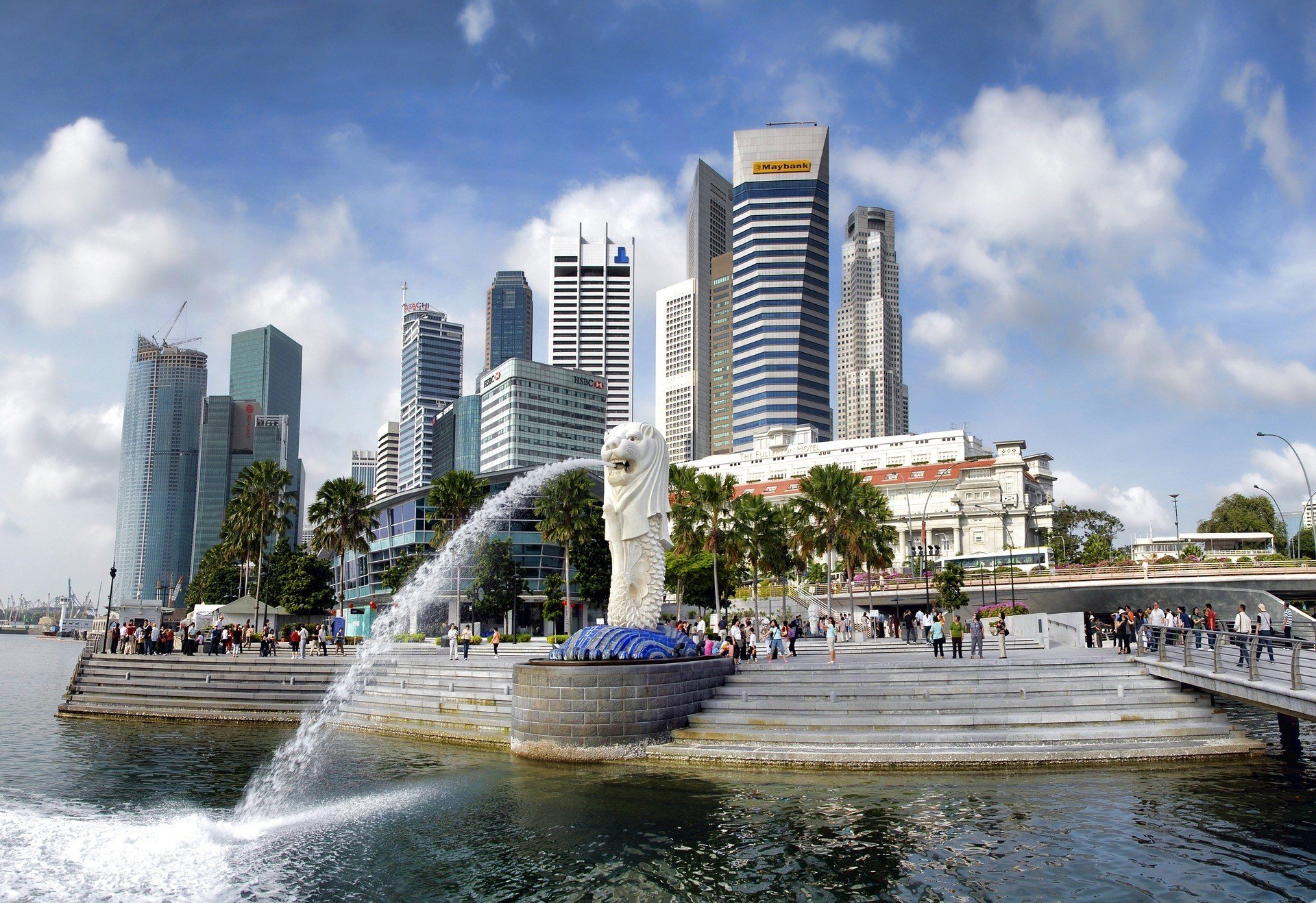 Nowhere in this world is 100% safe, and that goes for Singapore. Though it may be one of the safest places in the world, this comes at a price. You've really got to toe the line when you're here. And that's not to say that crime doesn't exist in Singapore; it does. Apart from following basic travel safety guidelines, we've got some comprehensive safety tips for staying safe in Singapore.
Don't get drunk and disorderly – it's a crime! Having a few drinks is fine, but going wild MAY get you arrested, imprisoned and/or caned.
Be careful at night in Boat/Clarke Key – it's an area known for its bars and sometimes attracts antisocial behavior.
Don't keep all your eggs in one basket – but we're talking about money because you're probably not traveling with many eggs. This means you're not screwed if you get pickpocketed or just lose your stash. We always keep some banknotes tucked away in an inconspicuous money belt.
Leaving things unattended isn't a good idea – sure it may be SAFE in general, but that doesn't mean thieves don't exist.
And you should still be aware of your situation – there's a low chance of petty theft, but it'll happen if the opportunity is right.
Keep away from political protests – we don't advise putting yourself at risk. The protest could be illegal (you need a permit).
And then again, don't FILM it either – this is also illegal.
Similarly, don't criticize the government too harshly – and too openly. It's getting tougher on free speech as the government is hot on penalties for "disturbing public order" whilst protecting "racial harmony", too.
DON'T DO DRUGS – this could end up being literally lethal. So don't even try to find them.
No PDA – it's definitely frowned upon. This can fall under the "outrage of modesty" rule. Be careful about how you approach people in clubs and bars.
Drinking in public is restricted – from 10:30pm to 7am – NO DRINKING in public. On the weekend? Not at all!
Know what you can't bring in – one open non-full pack of cigarettes, up to two packs of chewing gum (for tourists), NO vape pens. You might want to do research and compare against your own packing list for Singapore.
Careful of the haze – when Indonesia's slash-and-burn season starts, huge plumes of smoke drift over Singapore creating a pretty unhealthy environment. Don't stay outside too long.
Protect against mosquitoes – though Singapore sprays against mosquitoes, they can still appear and they can carry dengue fever.
It gets SUPER hot and humid here – make sure you drink lots of water. And seek air-con where possible if it gets too much.
DON'T eat or drink on public transport – that is also (surprise, surprise) against the law.
We didn't want these to become a record of all Singapore's rules and regulations for things you can get fined for (this article would be an encyclopedia), so as for the rest – we'll leave the research up to you. There a lot of things you just can't do in Singapore, for better or worse. And traveling smart includes following a country's laws as much as being vigilant and staying aware of your surroundings. So do that and you'll be fine in SG!
Some General Safety Tips from the OG Broke Backpacker
Keeping your money safe in Singapore
One of the most annoying, and potentially dangerous, things to happen to a traveler is having your money stolen. We know. And no country is exempt from petty theft, especially the pesky pickpocket.
And in Singapore, it's NOT non-existent. The official police line is "low crime doesn't mean no crime" and that's what we're going with too. But if you really want to beat the pickpockets, use a travel money belt.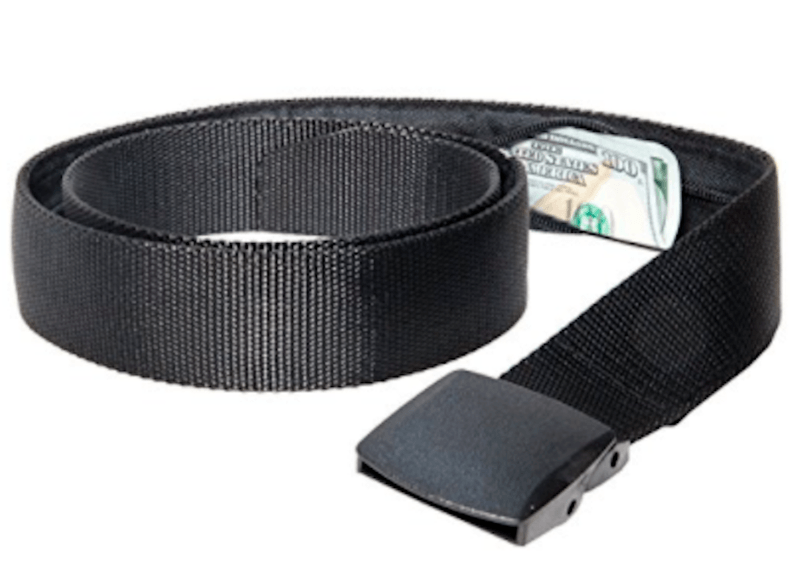 Do a little searching and you will find a whole range of different money belts to choose from. But there's one that we here at The Broke Backpacker are big fans of, which is the Active Roots Security Belt.
Three main reasons and that's because it's affordable, it's sturdy and, well, it just LOOKS like a belt. It WORKS like a belt, too.
So even in Singapore, there's petty theft. Go figure. But it happens. And pretty much the best way to be more safe than sorry when it comes to not losing out any of your money to a pickpocket is to wear a money belt. It's NOT cool, it's just sensible. So save yourself the trouble of potentially losing cash and invest in a money belt.
If you need a little more room for your passport and other travel valuables, have a look at a full-size money belt that tucks under your clothes instead.
If neither of those options appeals to your refined fashion sense, don't compromise! Opt for an infinity scarf with a hidden zipper pocket.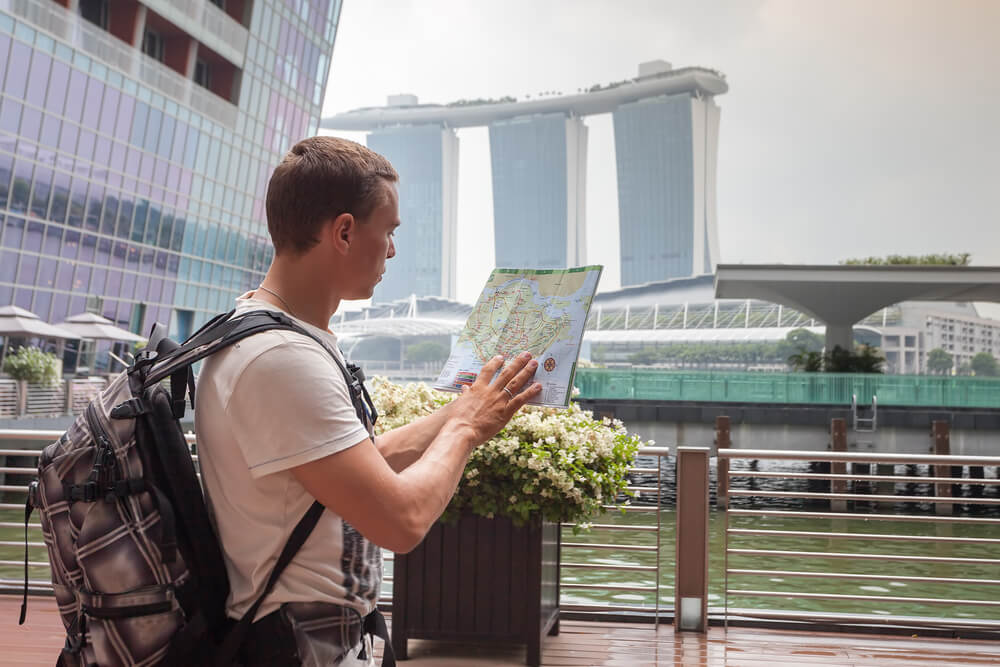 Solo travel is great. Travel the world – on your own schedule! No one to answer to, a lot of time to yourself, and a chance to challenge yourself and get to know some interesting things about yourself.
Thanks to an amazing safety record, Singapore is a fantastic backpacking destination for solo travellers. Singapore is safe to travel alone, of course. But back to the old "low crime doesn't mean no crime" thing, there are a few things you can do to make your trip even safer and cheaper.
We recommend packing light. This is less a safety tip, more a tip for not getting in everybody's way on public transport (Singapore is completely urban, don't forget). Plus, carrying something super heavy for long periods of time isn't good for your bones.
Don't let the city overwhelm you. It's easy to feel disoriented and stressed from all the buildings and people crowded onto one island. It can feel harsh and overwhelming. So stay somewhere social. Make some friends and explore the city together. Besides, do you want to eat all that tasty food alone?
Singapore can be expensive. You'll drain your entire budget if you get swept up in all the cocktails and fine dining that's on offer – and there's a lot. Do a bit of searching around and you'll be able to keep well in budget and stay extremely well-fed for cheap!
Partying TOO hard isn't a good idea. Not only can you get arrested for being too drunk, but it can really hamper your ability to make it home safe.
Don't always take cabs around. Walk or take the MRT – both of these are safe and will enable you to actually see the city other than from inside the backseat of a taxi.
Far from the skyscrapers and infinity pools, there are social causes to get involved within Singapore. Turning up and pitching in at a soup kitchen such as Willing Hearts is a good idea to see a very different side to this misunderstood city-state. You might even get to meet some friendly locals, too.
Dress appropriately at temples and churches. This is pretty much a no-brainer.
Getting a pre-paid sim card is a good idea. You can buy these in convenience stores. It's good for getting around. However, a free maps app like Maps.me is also a great way to find your way around a city – and to find some off the beaten track sights.
Singapore is spectacular. And thankfully, Singapore is easy and safe to travel around for solo travelers. There's nothing stopping you from having a great time in this tiny little country. The city may be a bit much, but make some traveling buddies to explore it with and you're bound to have a blast. The main thing to keep in mind is to just make sure you travel smart in Singapore!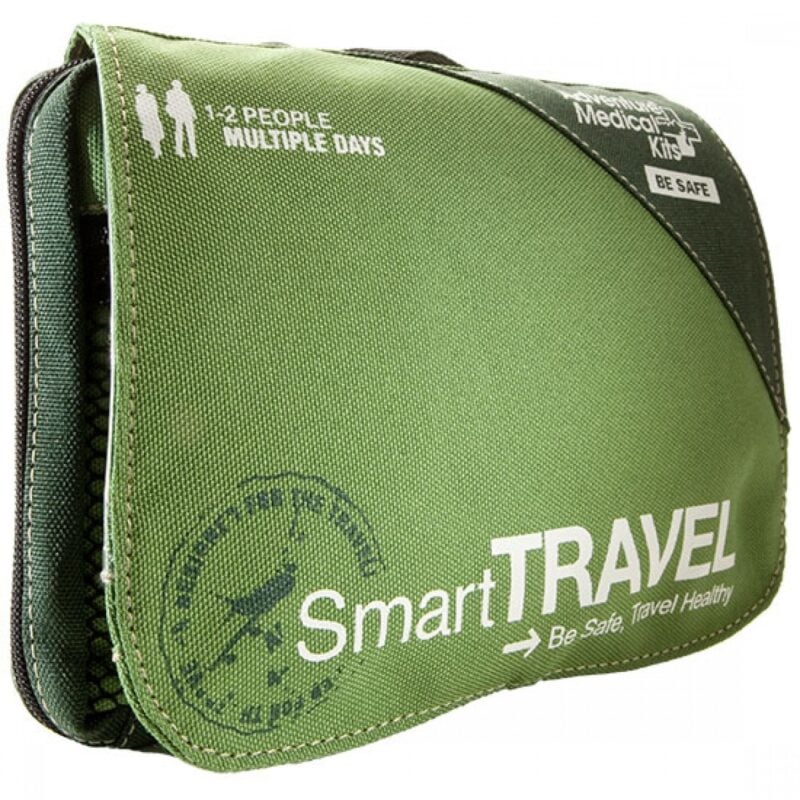 Be prepared for what life throws at you on the road. Pick up an AMK Travel Medical Kit before you head out on your next adventure.
View on REI
View on Amazon
Is Singapore safe for solo female travelers?
There's a lot of different things to keep in mind if you're a solo traveler, and even more things to think about if you're a solo female traveler. Unfortunately, there are extra safety concerns you might want insight into for Singapore.
However, you're in luck. Singapore is safe. Comparatively, it's very safe for solo female travelers. There's not going to be a lot to keep you from having an amazing time in this city, especially if you're a bit of a foodie!
To make sure you're completely prepared, here are some safety tips for female travelers in Singapore so you can stay as safe as possible whilst still having an amazing time.
Know that you will attract more attention if you're by yourself. Whilst Western people DO live in Singapore, you will still (most likely) stick out. Knowing that and not letting any amount of attention get to you, whether that's male, female or generally from everybody, is going to help you keep your head up.
With that in mind, try not to look too much like a tourist. This will just enhance your experience. Going into Singapore's streets with an SLR, hiking shoes and an all-weather trekking backpack isn't going to win you any points or help you blend in. For a long time, shorts, t-shirts, and flip-flops have been the order of the day. To a large extent, that's still the case for folks in the city on their day off.
That said, Singaporean society is generally conservative and varying degrees of religious, too. Being able to wear practically whatever you want doesn't mean you should. Keep an eye on what other people in the area are wearing to blend in.
You don't need to tell people you're alone. Singapore might be safe, but that doesn't mean everybody needs to know exactly what you're up to or who you're with. And this isn't just locals we're talking about – fellow backpackers aren't exempt from having bad intentions, either.
Singapore IS safe, but walking around at night in certain areas still isn't going to be all roses. Prostitution exists – it's actually legal here but can often be wrapped up in illegal activities like pimping and sex trafficking.
There's gang activity in some parts. The areas of Orchard Towers, parts of Joo Chiat Road as well as the infamous Geylang aren't exactly unsafe – and are definitely fine during the day – but feel decidedly more sketchy at night. If you don't feel comfortable with that sort of thing, we'd say avoid.
So keep your wits about you and use those street smarts. Safety is guaranteed in Singapore, though it is likely to be safe.
And if you feel like making some friends, check yourself into a social, well-reviewed hostel. If they've got a female-only dorm, that's great too. Meeting fellow female travelers is great for getting some great tips on traveling, sharing travel stories and maybe even making some new mates.
Don't lose your money to a pickpocket! 
There are tons of ways to store valuables and goods while traveling but a travel scarf has to be the least obtrusive and the most classy.
The Active Roots Zipper Scarf is your run-of-the-mill infinity scarf but with a hidden pocket that's big and sturdy enough for a night's cash, your phone, a passport and (hell with it) some snacks too!
Thankfully, Singapore is safe for solo female travelers. In fact, it's so safe that we're going to go ahead and say that it's a great option for a female traveler thinking about her first solo trip. It's a good way to ease yourself into Southeast Asian and East Asian culture all at the same time.
You're going to be fine! Singapore is great and you'll love it – especially if you're a fan of cities and food. It's a fun place to explore. But remember: if you're feeling overwhelmed, just get chatting to some fellow travelers, and call home once in a while, but don't let the solo traveling blues get to you.
The key thing is to travel smart, as always, and plan a trip to Singapore ahead of time. Think a situation seems sketchy? Remove yourself. It's as simple as that.
Is Singapore safe to travel for families?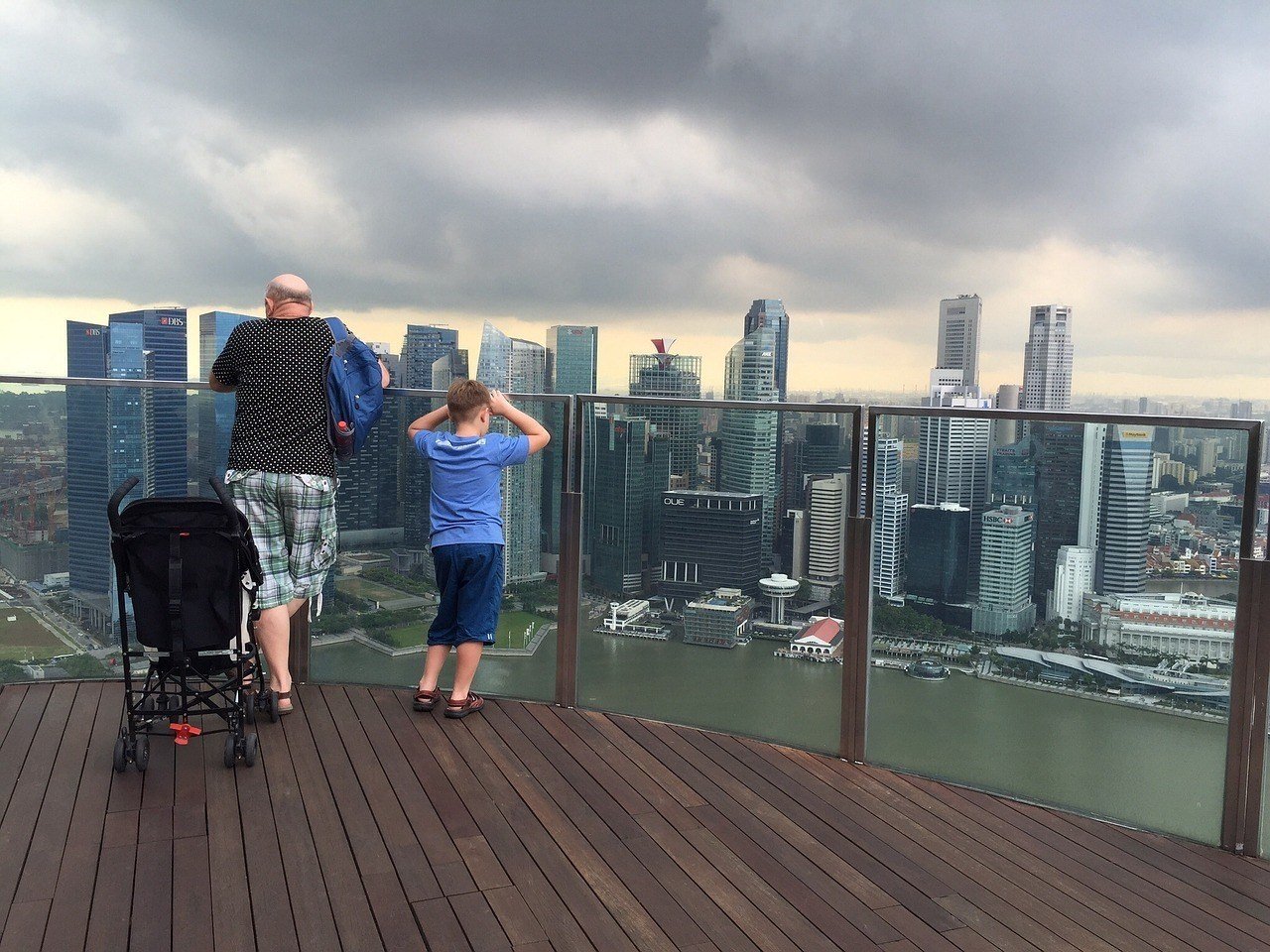 It might be clear already: Singapore is safe to travel for families.
It's safe, it's clean, it's got excellent facilities, and it's got affordable and efficient public transport. What's not to like?
And it's not just one of those places that only older children are going to like. There's plenty on offer to capture the imagination of little kids too – Sentosa Island is home to beaches, resorts and Universal Studios Singapore. It's fun!!
But, like most places in the world, Singapore isn't without worry when it comes to traveling with children.
It's easy to forget that this is a tropical country very near the equator. Keeping hydrated, protecting against mosquitoes, and making sure your children don't spend too long in the sun (when it's out) should be a priority. And keep in mind that small children are especially affected by the heat.
Vaccines should be up to date for your children and for yourself, of course. For these, it's best to consult with your doctor.
Another thing to keep in mind is that Singapore is a big city with a large population. It can be easy to get lost. Ensuring that your children know what to do in the case of becoming separated is a good idea. Arrange a meet-up point, for starters.
Other than that, there are no real worries of traveling to Singapore as a family. It's going to be amazing!
Is it safe to drive in Singapore?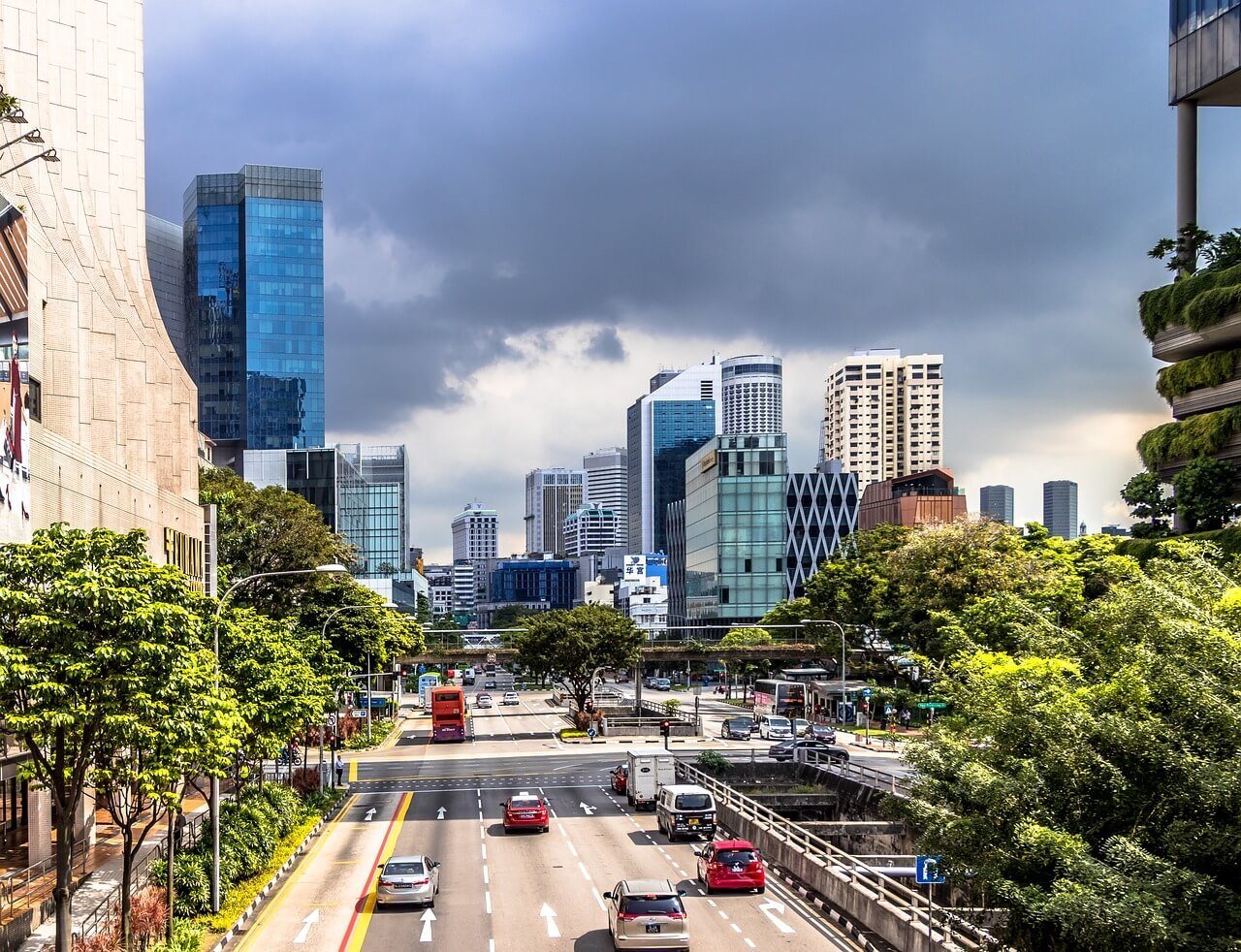 As with most things in this country, driving in Singapore is safe.
The roads are efficient and well maintained, which makes a difference when it comes to driving around safely.
There are also well-marked roads and signs – all in English.
But being a city, the road network is pretty complex, especially for such a small island and parking can be a pain, and it's expensive.
Traffic can get very heavy, especially in the inordinately long rush hour(s). The sheer amount of cars on the road, blocking up even highways, boggles the mind. It takes ages to get around. Plus, there's a toll for going into the center of the city, which is also expensive.
To be honest, there isn't much need to rent a car or drive. That's because so much of Singapore is covered by very comprehensive public transport. Getting around and between the best places to visit in Singapore is easy
Plus, renting a car is EXPENSIVE.
Many Singaporeans don't even own cars themselves. Car ownership involves a complicated bidding process. Not to mention that it's super expensive.
There are things to watch out for if you DO decide to rent a car, however. Mainly these are the strict traffic laws. Be careful with how fast you're driving, never jump a red light, and YOU MUST ALWAYS WEAR A SEATBELT.
Things might surprise you: like a load of Bangladeshi workers being ferried around in the back of a pickup truck. It seems the same rules (and rights) don't apply to them. Plus, there are some dodgy motorbike drivers weaving in and out of everything. On top of that madness, drivers can be a bit too quick in changing lanes.
At the end of the day, it's very safe to drive in Singapore – probably safer than the country you're from.
The theme here has been "expensive".
Is Uber safe in Singapore?
There IS no Uber!
There WAS Uber, but in 2018 it finally conceded defeat against local, Malaysia-founded rival Grab.
And like Uber before it, Grab is safe in Singapore.
Track your journey, know the driver's name, know what kind of car you'll be getting in, and you can pay on-app or in cash. It works great. People use it all the time to get everywhere, especially if it's too hot to walk, which it often is.
Are taxis safe in Singapore?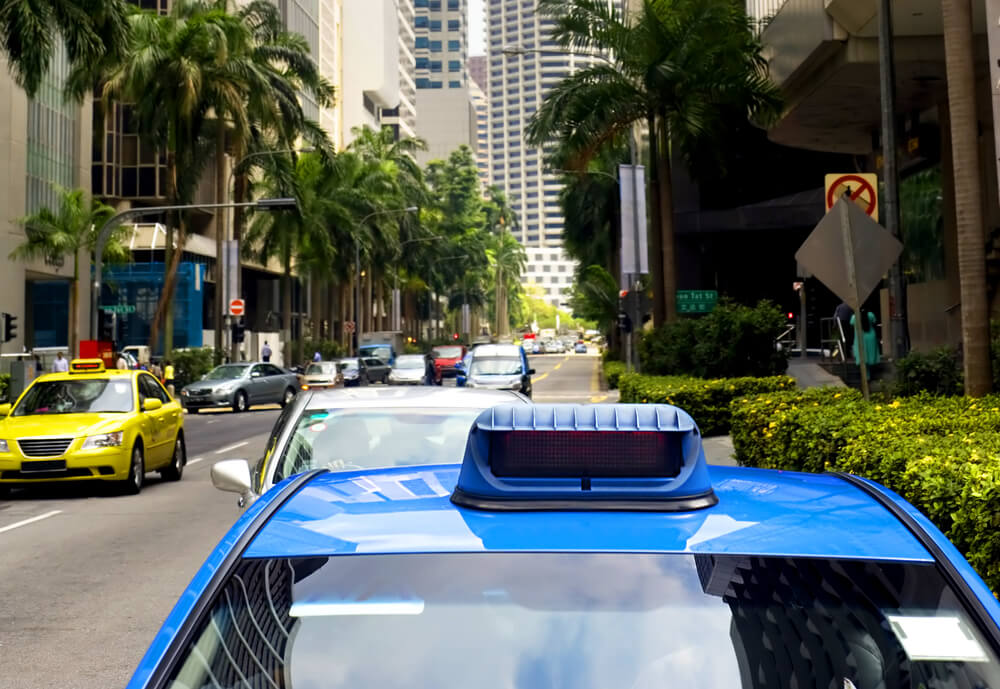 Taxis are definitely safe in Singapore.
In fact, in order to become a taxi driver in Singapore, you must be above 30 years old and with no criminal record.
It is heavily regulated by the Singapore government.
These are all metered. You can get a receipt if you want. Extra tariffs MAY be added for some routes. This isn't the driver trying to scam you; it's the Singaporean government adding extra tolls for certain destinations.
But that doesn't always mean that taxi drivers are going to be the best drivers on the roads. Whilst they're professional, these are some of the worst drivers on Singapore's roads. Erratic braking, speeding, aggressive driving. It's all about getting the next fare.
Bad driving aside, taxi drivers (like most Singaporeans) won't be keen on the idea of being the wrong side of the law. You shouldn't expect them to try and scam you.
Taxi scams DO exist, though these are rare. And it's more likely to happen late at night somewhere like Clark Quay. And the "scam" involves just not using the meter and making up a price. If you come up against anything like this, just don't get in. Going home late at night from somewhere like this? Grab is better.
Obviously, make sure your cab is licensed. You'll be able to see a visible license number. That's a good place to start.
And thankfully you can hail these. If there's a green light on the roof of the car, stick up your hand.
Be aware though that sometimes the taxis won't want to turn around from the direction they are going in. You'll have to know which side of the road to stand on to get to your destination.
To sum up: taxis are safe in Singapore.
Is public transportation in Singapore safe?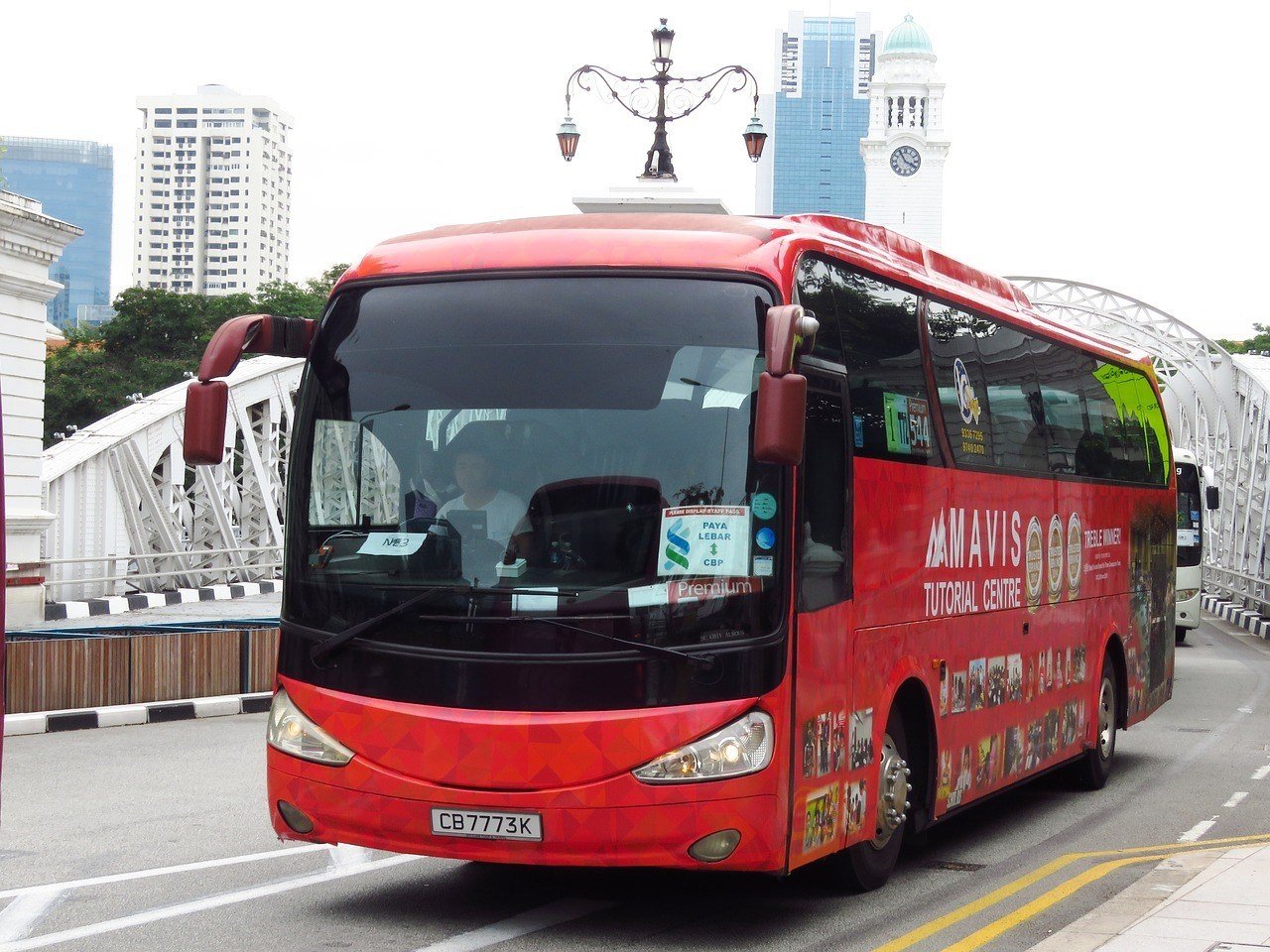 If you want to get anywhere in Singapore, public transport is your best bet.
The public transport in Singapore goes to pretty much all of the best places to see. It's super affordable and what's more: it's safe.
The MRT (Mass Rapid Transit) in Singapore is clean, easy to use, well connected, and safe. It's the world's second best public transport system, just behind Hong Kong. It's high quality but low cost. It's also highly policed.
We recommend an EZ-link card. Top it up and simply scan through the ticket barriers. You can also use the EZ-link for Singapore's buses. Which are also safe. Buses run through the night, too.
The card is a better option than cash because bus drivers in Singapore don't have change. If you do want to pay with cash, have exact change. This isn't a scam, just the way things work.
You can download an app (SG Buses for example) to make sure you're getting the right bus though as it can be complicated. There are a lot of different numbers and routes to take note of so the app will probably help you out.
But basically, the public transport in Singapore is safe. You won't have any trouble.
Keep everything on you in transit!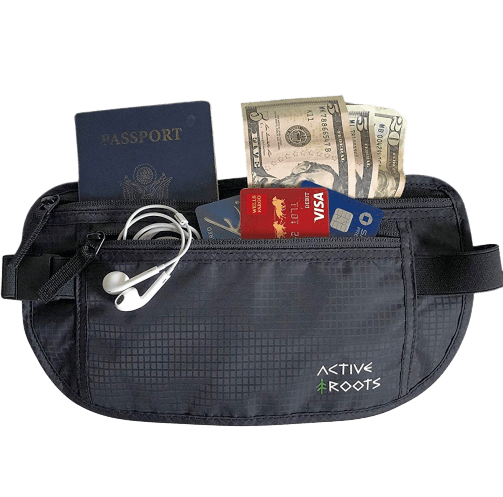 When moving from place to place, you shouldn't store travel documents in a bag, even if it's under your seat or overhead.
A full-sized money belt that stays tucked under your clothes keeps your documents and cash organized during your travels and assures nothing critical gets left behind or stolen.
Is the food in Singapore safe?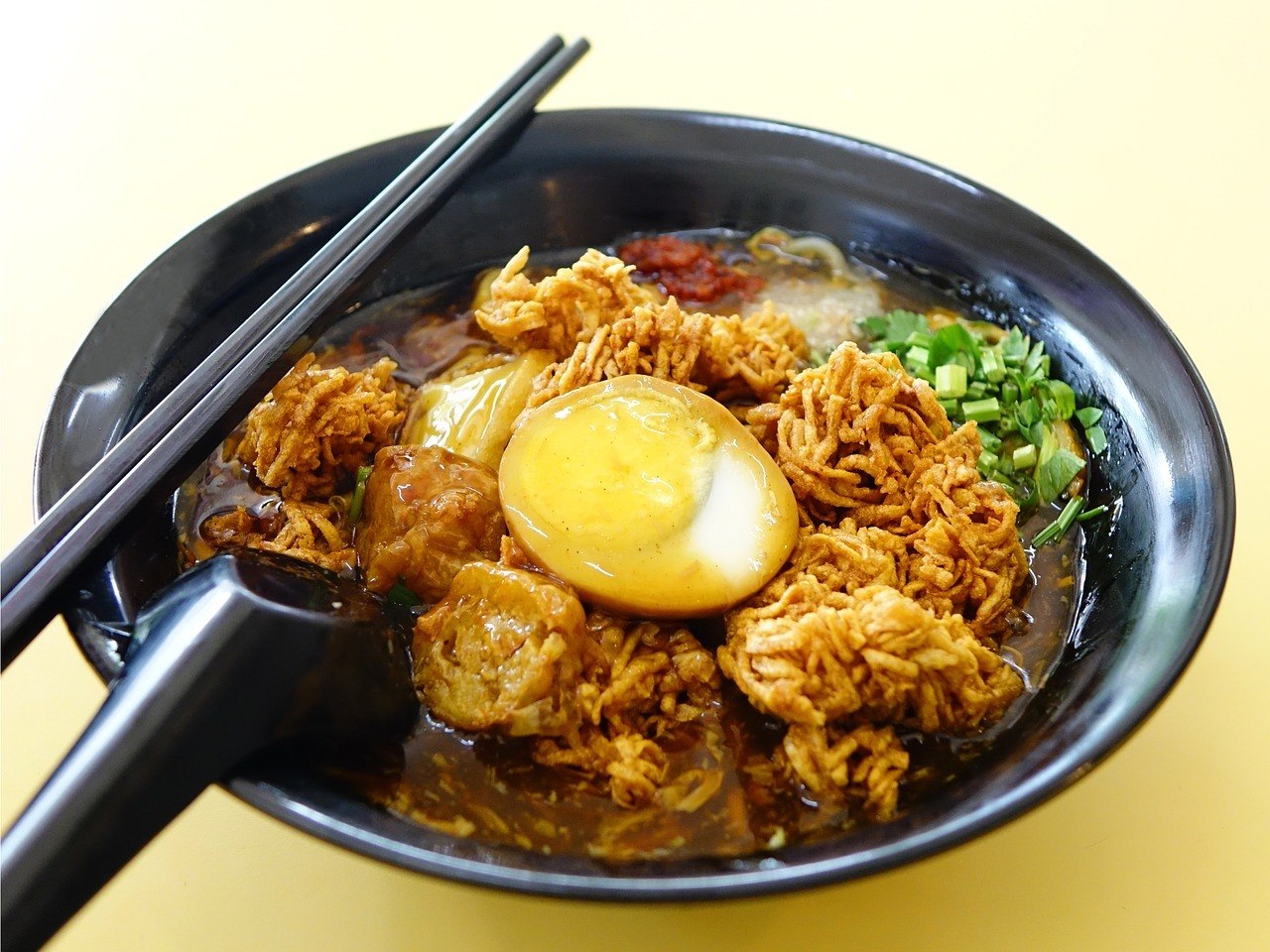 If you're a big fan of food, then you're going to be in for a treat with Singapore's food scene. Singaporeans love their food, trying out everything from affordable hawker centers to high-end dining and secret restaurants. There's a whole lot on offer here.
And it's safe. From the oldest looking stand at the hawker center (it's old because it's been there for ages and it's been there for ages because it's GOOD) to the coolest new restaurant, it's all good. But it pays to dine sensibly, of course.
Singapore may be clean, but you might not be. Wash your hands before you eat. We're not your mom, but traveling inherently exposes you to cultures of microorganisms you have little resistance to: wash your hands and you will instantly be less at risk.
As we already said about Hawker Centers, they often don't look clean, but every single stall is graded with hygiene certificates. A is the highest. If you're genuinely concerned, go for a stall that features an "A" sticker.
And the stalls at those hawker centers might not always LOOK up to scratch, but they are. The best thing is to go somewhere with a queue. This usually means it's very tasty. And if it's not a busy time of the day, picking a food stall with cuttings from newspapers and print-outs from food blogger reviews is bound to yield CLEAN and TASTY results.
If you're uncertain, maybe don't hit the hawker centers too heavily too quickly. Your stomach may not be ready for the tastiness! We mean the various meats, rich sauces, and spice on offer here. Many of these dishes are classics in Singapore, but you're likely to never have heard of most of them.
Make friends with a Singaporean. Like we said, Singaporeans LOVE food. If at all possible, make friends and get them to show you their local hawker center. They'll definitely be up for sharing a bite or two to eat with you. Most likely, you'll be full to bursting after a culinary tour with a Singaporean.
If you're worried, keep an eye out: are the vendors using different gloves to handle money? That's a good sign. If not, that's not as good. Use your senses; if it's been recommended to you, you've seen it online, or it looks otherwise legit, go for it. If not, you can use your discretion.
If things are looking like they've been lying around all day, then this is probably NOT the safest option for eating. Good food anywhere in the world turns into unsafe food after a couple hours.
You're going to be fine with the food in Singapore, and if you're a big fan of food anyway, you're going to LOVE it. We're serious here. The mix of Malay, Indian, and all sorts of regional Chinese cuisine on offer here is going to make your head spin.
Things might not always look clean, but hawker centers are a big part of Singaporean culture. It's not quite like street food, it's not quite like a restaurant, so the cleanliness will vary. If you can handle somewhere that doesn't always LOOK the part, you're going to have a ball.
Can you drink the water in Singapore?
Yes, you can drink water straight from the tap. It's well within guidelines set by the World Health Organization.
You can drink the water without further filtering. Travel with a refillable water bottle so you can take advantage of the city water and avoid disposable bottles. If you're planning on visiting any nearby countries, developed or not, you'll want to think about bringing along a filter bottle.
Want to save the world?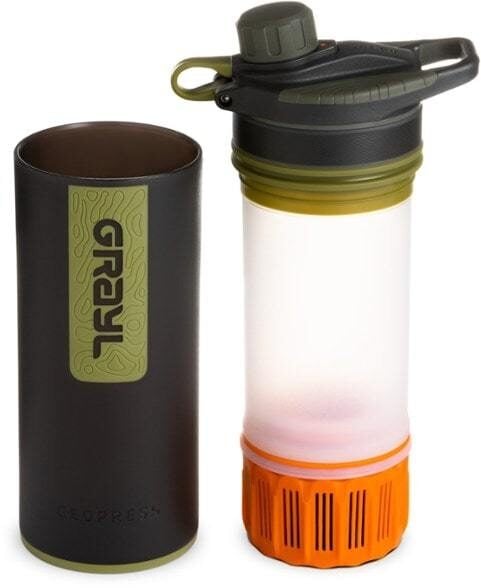 Single-use plastic bottles are a huge threat to Marine Life – Be a part of the solution and travel with a filter water bottle.
The GRAYL GEOPRESS water bottle is the ONLY all-in-one filter water bottle setup you'll need. Whether you need to purify the water from a hostel sink in Kathmandu or a stream trickle in the Andes, the Geopress has got you covered.
Read our full review of the GRAYL GEOPRESS!
Is Singapore safe to live?
Planning on hanging around for longer than a weekend in Singapore? No question about it at all: Singapore is safe to live in.
Many expats make Singapore their home. Mostly for the work opportunities. Part of the attraction, apart from being a world city, is the fact that it's so safe.
A significant downside, however, is that Singapore is one of the most expensive places to live in the world.
Property prices are truly sky-high. Typically, expats and wealthy Singaporeans can afford to rent what are known as condos.
Other Singaporeans live in government subsidized housing known as HDB (Housing and Development Board). The latter are still safe places to live, usually situated in the heartlands (out of the city center) with their own retro shopping centers and hawker centers.
How to Live in Singapore
Getting a PR (permanent residency) is difficult, and even a work permit is hard to come by.
About the only thing that's cheap (i.e. affordable) is the food and public transport.
Singapore has four official languages: English, Mandarin Chinese, Malay, and Tamil. Singaporeans are usually able to understand one and at least SOME of another, though older residents may only know their Chinese dialect, namely Cantonese and Hokkien.
It's not essential, but acquainting yourself with any one of these languages will probably win you some points. And help open up the food world, too!
Singapore has had one ruling party for the last 50 years. But it IS a democracy. The People's Action Party has just always been voted in, somehow.
All the rules will apply to you as a resident, and probably even more so. As we've stressed throughout our guide, breaking the rules is NOT advised in Singapore, no matter if you agree with it or not – and getting speaking out against the government may not prove the wisest thing to do either.
But is Singapore safe to live in? That's a hard yes.
How is healthcare in Singapore?
There are both private and public healthcare on offer in Singapore, both of which are very good.
Public healthcare provides world-class care to a large number of Singaporeans. It's 50-80% subsidized (depending on the treatment) by the government, but citizens still have to pay.
Private healthcare, again, is world-class, but the selling point is a lower wait time, specialized clinics, and generally less crowded hospital environments.
If you need to seek medical attention, ask the staff at the hostel or hotel you're staying at. You can go to GP clinics for minor ailments. For emergencies, you should go to Accident & Emergency at hospitals.
We cannot stress enough the importance of medical insurance. It's going to be pretty expensive otherwise. However, compared to US healthcare Singapore is actually cheaper.
For anything else, head to the pharmacy. Be aware that they're quite strict here when it comes to what you can get over the counter.
Overall the quality and value of healthcare in Singapore are amazing. It's the second most efficient healthcare system in the world. (The number one is Hong Kong).
Helpful Singapore Travel Phrases
Singapore has four official languages: English, Mandarin, Malay, and Tamil. Luckily, English is the most used language in Singapore and is spoken by nearly every citizen.
Most official writings are in English as well; those backpacking around Singapore should have little trouble reading and listening to conversations. Note that Singaporeans learn British English in school so the dialect here sounds very "proper."
The grand majority of Singaporeans are bilingual, knowing both English and whichever language comes from their homeland. Most Singaporeans are of Chinese descent and so Mandarin is the second most common speech in the country. Malays, who were among the first settlers of Singapore, and Tamil Indians are the next largest demographics.
Singaporean Creoles
Interestingly, there are several archaic and/or creole languages also present in Singapore. Kristang is a fascinating – and nearly extinct – language spoken by older Portuguese settlers and has been receiving some attention lately. More common is Singlish though, a creole that is used by many modern-day Singaporeans.
Singlish is a very colloquial version of English that borrows heavily from Chinese and Malay. The structure appears extremely rudimentary at times – lots of grammar is abandoned and articles are dropped often.
The vocabulary is very eclectic as well. Spoken Singlish can sound very jumbled and somewhat messy as everything seems shortened and sort of incomplete.
While backpacking in Singapore, you're going to hear a lot of different expressions. It'll be a little overwhelming at first but, for your sake, we've included a list of some popular Singlish slang.
Lah – (a word that just adds emphasis)
Wah lah! – no way!
Sia-0 – insane
Makan – eat
Bo jio! – never invite (them)
No plastic bag – No plastic bag
No straw please – No straw please
No plastic cutlery please – No plastic cutlery please
Pai seh – sorry (that I'm awkward)
Eeyer – disgusting
Talk cock – bullshit
Shiok – great
Die die must try! – amazing!
Final thoughts on the safety of Singapore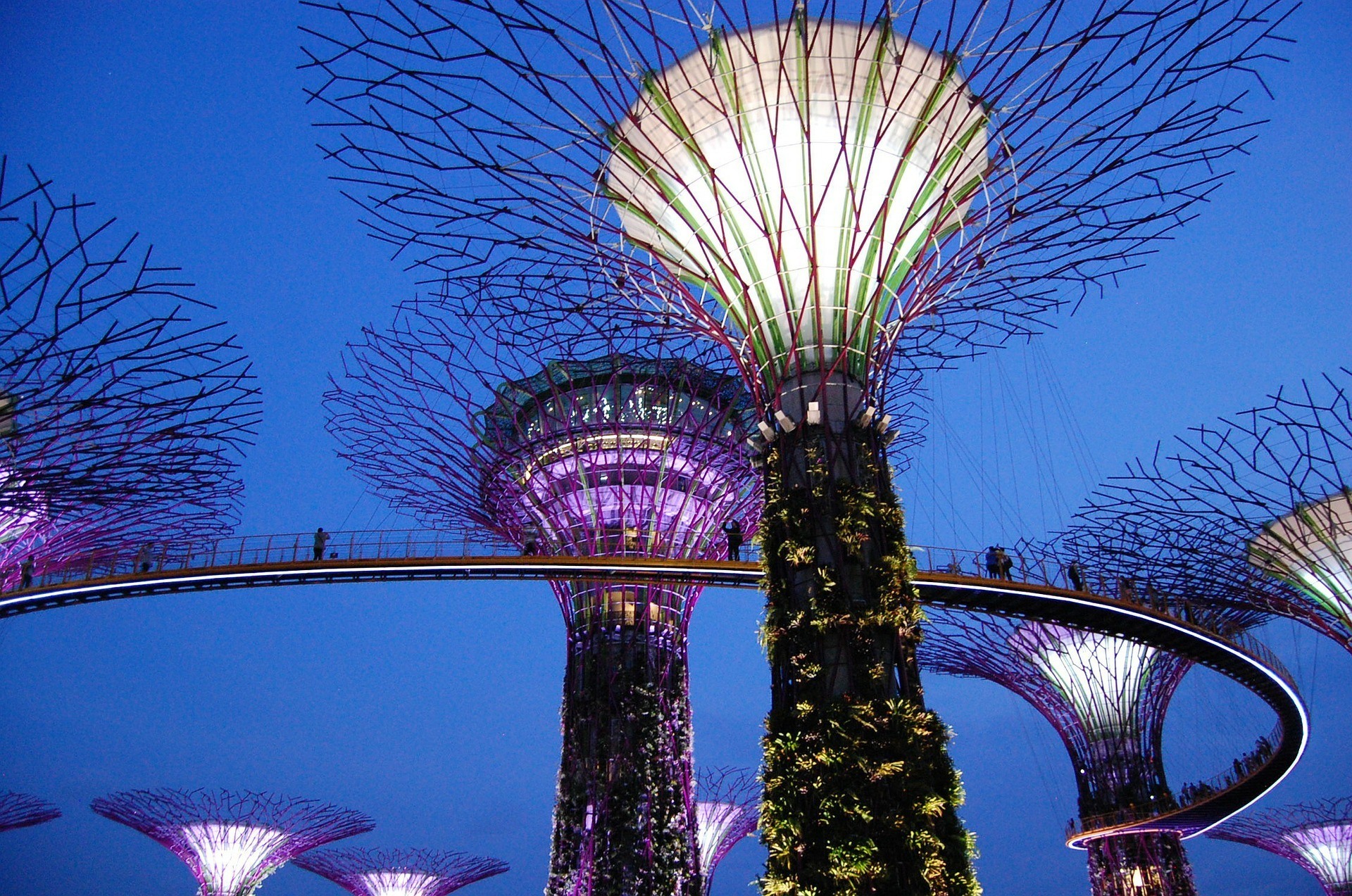 Singapore may have had the same political party in power for the last half a century. It may be hard on free speech, have a load of different rules and regulations. It may have worries about terrorism, but Singapore is super safe. The traveler may have minor worries of petty theft, or possibly a taxi scam, and the distant threat of a terrorist attack, but these concerns are minor and there's just not a lot to worry about here.
The main thing you're going to have to worry about is being a good traveler yourself. Smart travel isn't just about keeping your belongings glued to you and keeping an eye on your surroundings. It's about respecting the country you're in so that you don't get YOURSELF into trouble. There are a whole lot of things that are against the law in Singapore, and it's important to know what these are and be a responsible traveller.
Knowing not to get into drugs (horrible idea) and not eating or drinking on the train aren't just arbitrary rules. It's part of the reason that makes Singapore so safe in the first place. So rather than contributing to it, and getting yourself into trouble as well, just revel in how safe Singapore is. And definitely make use of being in food heaven. And have you thought about getting Travel Insurance for your trip? You can get a quote from World Nomads by clicking on the link below.
Disclaimer: Safety conditions change all over the world on a daily basis. We do our best to advise but this info may already be out of date. Do your own research. Enjoy your travels!
"Find out how YOU can support the site. We work hard to put out the best backpacker resources on the web, for free! It's all about helping out our tribe of awesome backpacker readers [that's you!]. Please visit the link to find out how you can help keep the site going 🙂
For the sake of transparency, some of the links in our content are affiliate links. This means that if you book your accommodation, buy a book or sort your insurance, we earn a small commission at no extra cost to you. I only link to stuff I've actually used and never endorse products or services that are not up to scratch. Thanks for your support.