For over four decades now, the small & sunburned south Indian state of Goa has maintained a thoroughly deserved reputation as a hippy and backpacker paradise. Then, the 1990's saw Goa's beaches establish themselves as a quintessential destination for global ravers following the rise of the Goa-trance sound which (briefly but significantly) took over the world of clubbing, and ever since, Goa has attracted scores of tippers and trance-heads every winter who come to boogie on the beaches of India's fun-state.
I personally came pretty late to the party by anybody's definition, and didn't "discover" Goa for myself until 2016. But when I finally did, it was love at first sight (or rather sound…) and Goa became my go-to winter destination.
However, as you should all have realised by now, the world of 2023 is fundamentally different from the world of 2016. The last seven years have seen the resurgence of extreme politics, a global pandemic, unrivalled inflation not to mention the dark spectre of war in Europe.
So in this post I am going to share my first hand knowledge, experience and insight and tell you all what visiting Goa is really like in 2023…

Our GREATEST Travel Secrets…
Pop your email here & get the original Broke Backpacker Bible for FREE.
Overview – Is The Party Finally Over?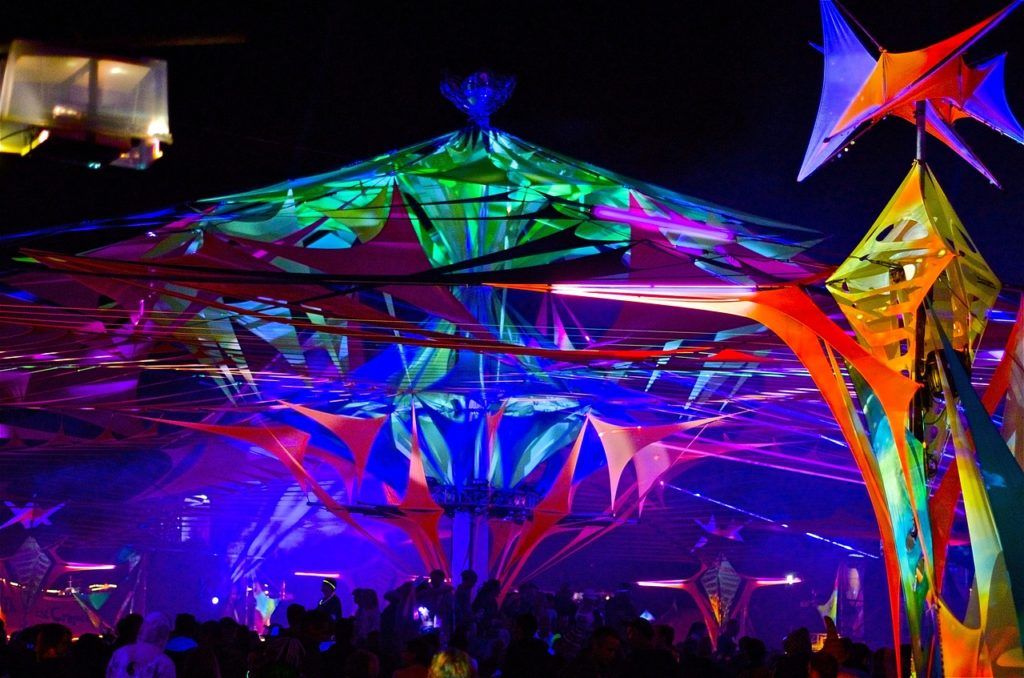 It is with a very heavy heart that I regret to have to inform you that I can no longer really recommend Goa as either a hippy, a backpacker or as a go-to rave destination. Let's be clear, I am not suggesting that Goa is a no-go area or anything like that, but in a few words, the state is changing in many ways, most of them are for the worse and there are just better places to be right now.
Over the course of this post I will elaborate on why I say this and I will try to be fair and balanced. But for those of you with a short attention span I will summarise it in a few lines for you. Gentrification, inflation and greed mean that Goa is no longer the value destination it once was. Then noise curfews and a government mandated "war on fun" have killed the party scene, and finally, the once open-spirited tolerance of the locals is being phased out by a rising undercurrent of nastiness.
Let's get on down to the dirty details eh?
Gentrification and Prices
Goa used to be a true budget backpacker destination where frugal travellers could get by on just a few dollars a day. When I first arrived in 2016 I found a shack on Arambol beach for just 300 RPS per night and while it offered a very basic standard of accommodation (hard beds and shared, cold showers) that's still a seriously good value for digs right on a major beach. The truth is that a lot of travellers were willing to overlook a few of Goa's flaws because it was a cheap place for foreigners to visit.
Flash forward to 2023 though and Goa is getting expensive. There are not many beach shacks left to speak off. Meanwhile guest house, hotel and accommodation prices have soared over recent years and even the most wretched of rooms will set you back something closer to 1000 RPS unless you are ready to pound the pavement and barter hard.
As a long stayer, I have not actually had all that much need to stay in a hostel, hotel or guesthouse and we used to arrive and find ourselves a house to rent monthly within a few days of landing. In January 2020, we managed to rent a house just outside Arambol for $150 whereas in 2023, after a gruelling two week search, we finally found a house away from Arambol for $300. This is partially due to Airbnb finally hitting Goa, remote working Mumbites relocating to Goa, and latterly a massive Russian post-mobilisation diaspora who appear to be subletting properties with 50%+ markups.
Elsewhere, food, drink, party entries and scooter prices have all increased massively over the last few years (up to 150% in some cases). This is partially due to gentrification and everytime I blink it seems that a classic Goan beach shack (think cheap thalis and tepid Kingfisher) has closed down and been replaced by something closer to a boutique eatery where standards are sometimes slightly better, but prices are always two to three times as high. The global cost of living crisis and post-pandemic inflation has also hit India particularly hard and annual inflation is up at 10%.
To be fair though, Goa does still remain substantially cheaper than other hippy destinations like Koh Phangan, Bali and Tulum. However, if Goan inflation keeps its current pace then it will begin rivalling these destinations within 5 years, all the while offering a much lower standard.
Parties
The party culture in Goa was once legendary. The beaches around Anjuna spawned a genuine cultural movement in Goa-trance that later mutated into Psytrance which continues to thrive as a true underground subculture all over the world. For me, it was experiencing Psytrance for the first time at the legendary, all night Shiva Valley beach party that made me fall in love with Goa back in 2016. Goa should be well and truly proud of this major contribution to world underground culture and sonic artistry.
However, instead there now seems to be a determined and concerted centralised effort to strangle the Goan party culture. In January 2023 the state government imposed a 10pm curfew on outdoor music, and in case that was not bad enough, the boys in brown (ie the Police) are even liable to turn up to parties hours before the 10PM curfew, and close them down for no reason and with no justification given, just for the hell of it.
The only venues that are allowed to open past 10PM are the covered, indoor, club style ones which tend to be overpriced and soulless.
It gets worse. Following the suspicious death of an Indian politician at a beach shack in 2022, the authorities closed down and bulldozed the legendary "Curlies" beach shack-cum-party spot and issued arrest warrants for its owner and the owner of other various venues.
Then, in 2023 the Goan police acquired shockingly draconian powers to randomly test whoever they want for traces of banned substances. Last week, 6 tourists were arrested in Vagator for allegedly failing these tests and are now in jail. The upshot is that the only mind altering substance you are now likely to find is alcohol.
Police
There is a visibly increased police presence across Goa of late. However, rather than waste time watching out for Goa's many sex offenders, dealing with the burglary rate or arresting the ever increasing number of drunken car drivers, they prefer to hassle tourists and extort fines for having the wrong coloured plates on their scooters.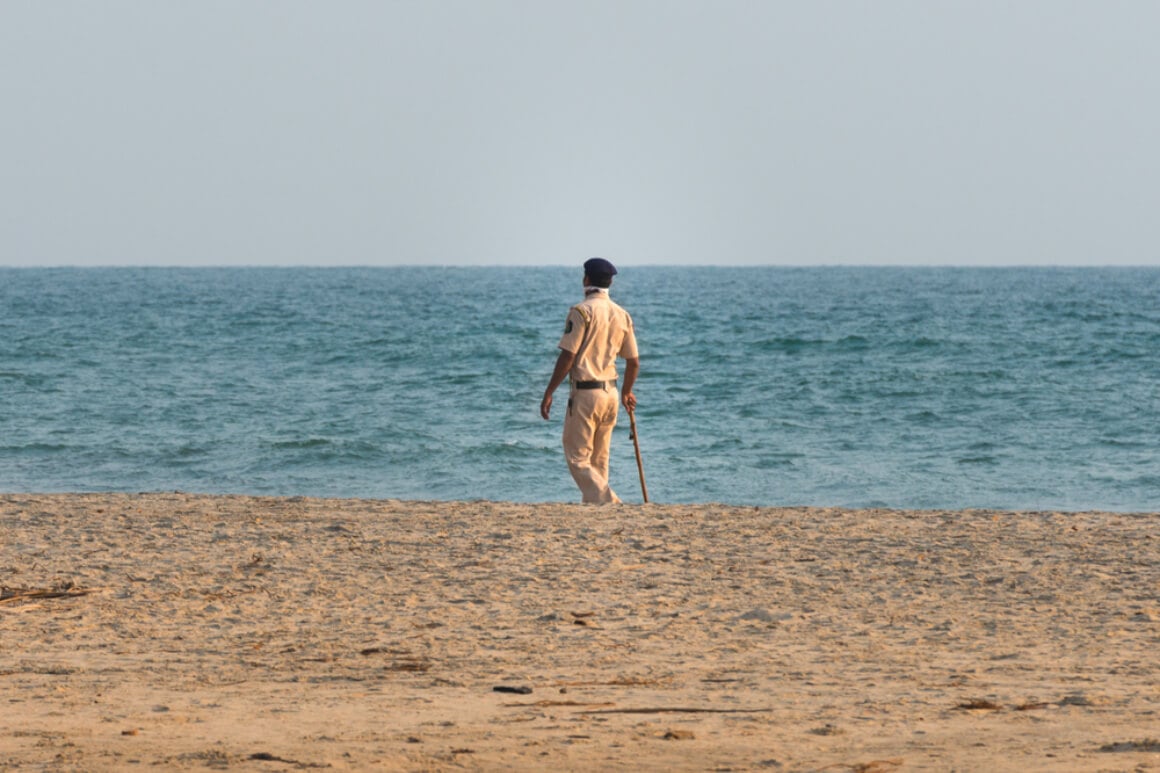 A number of the parties I attended were also, clearly, infiltrated by plain clothes police officers who seemed more concerned with watching girls on the dance floor than with watching out for purveyors of banned substances.
Politics
Sure, as a tourist you are kind of unlikely to want to involve yourself too heavily in the political workings of a foreign state so you would be forgiven for wondering why the hell I am even mentioning this. I will explain why.
In 2014 Nehandra Modi came to power as the Prime Minister of India standing on a platform of Hindu Nationalism. Whatever your views on Modi and the BJP the fact is that his tenancy as leader has been hugely divisive. Since Modi coming to power, the entire country has seen something of a rise in interfaith conflicts and sectarian rhetoric, has increasingly lurched towards regressive ideas, and seen something of a ground swell of anti-foreigner sentiment. Some critics are now even describing India using the F-word – while that is certainly a strong allegation, the recent politically motivated raiding of the BBC India office (for showing a news piece criticising the government) does kind of echo that sentiment.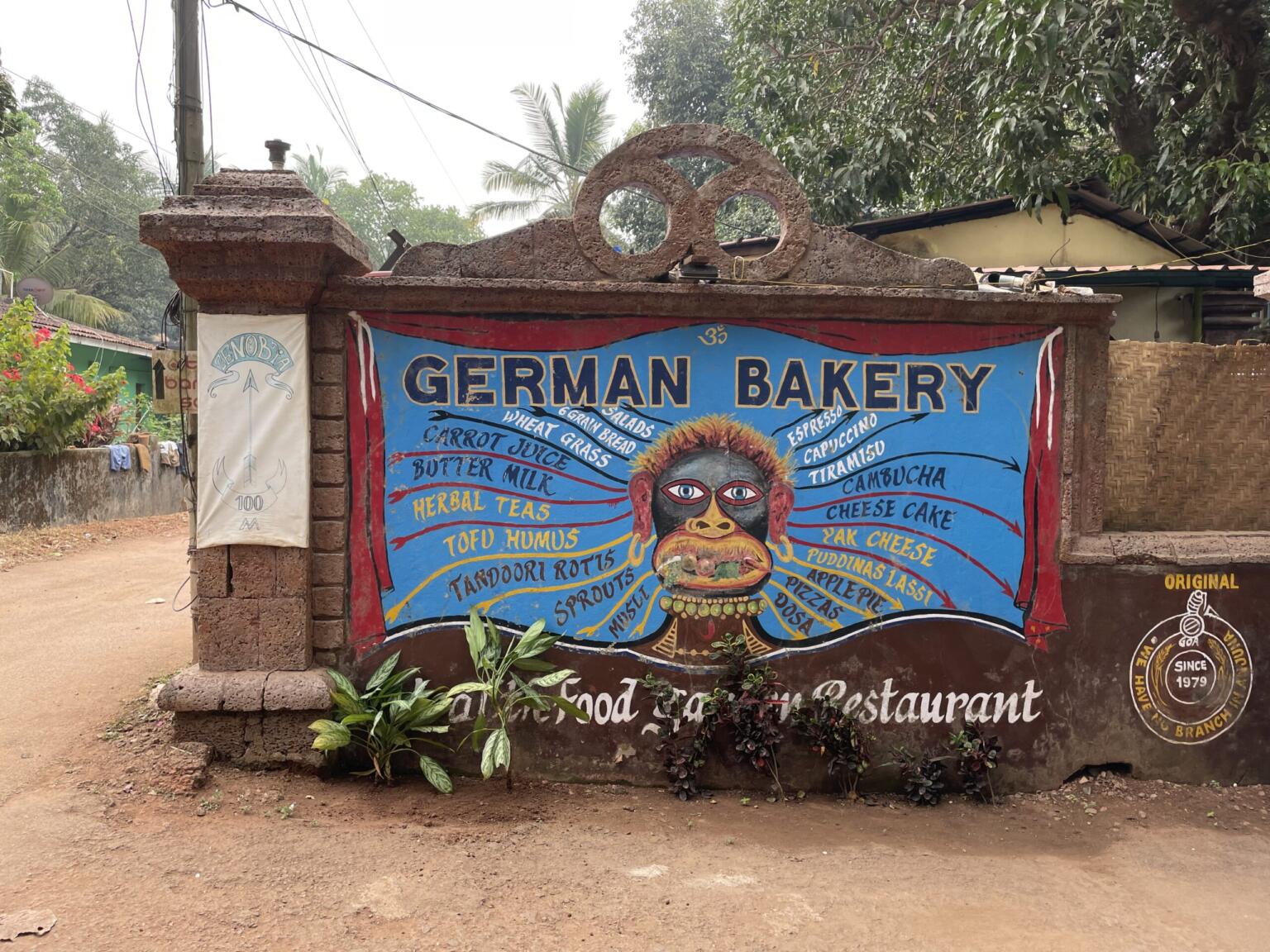 This is all now filtering down into Goa (Modi's BJP won power in the state for the first time in the 2022 elections) where the once care-free, laissez-faire vibe is being replaced by something darker. Note that the curfews as well as the draconian drugs laws are directly influenced by a central government which basically sees hippy values and electronic music as tantamount to satanism.
"Vibe"
Continuing with the theme of Satanism, the village of Paliem recently made national news in India after village leaders shut down a Russian theatre performance mistaking it for a "Black Magic ritual". What was in fact happening was a Russian language performance of a classic Hindu myth.
A few days ago, I also heard that the legendary Arambol unofficial carnival was cancelled with no notice, for no reason and the organiser (a foreigner who has been coming to Goa for decades) was arrested.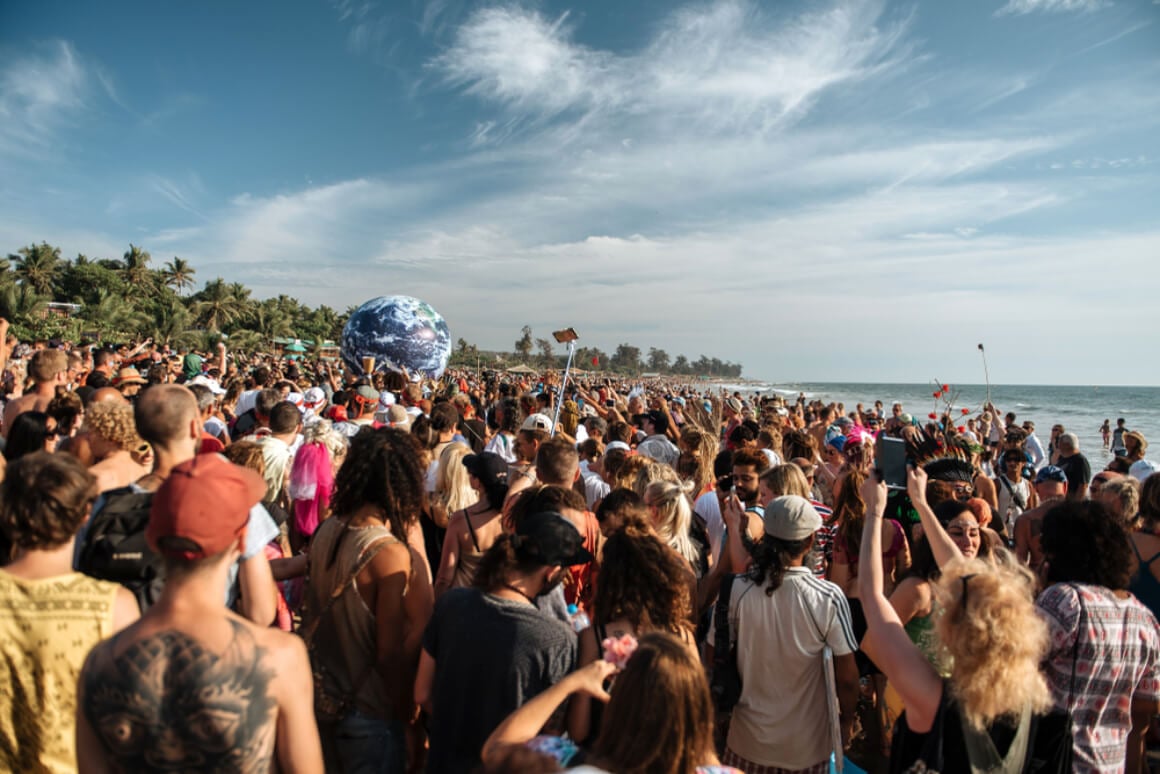 The last party I attended in Goa ended with a gang fight outside, and around Christmas I myself was personally attacked by 3 locals who attempted to murder me in broad daylight in response to a verbal argument about a barking dog (yes you read that correctly). In case you are reading this and wondering to yourself whether my scornful take on Goa 2023 is unduly coloured by my own personal trauma, then rest assured that I began drafting this before that awful event even happened.
ALWAYS sort out your backpacker insurance before your trip. There's plenty to choose from in that department, but a good place to start is Safety Wing.
They offer month-to-month payments, no lock-in contracts, and require absolutely no itineraries: that's the exact kind of insurance long-term travellers and digital nomads need.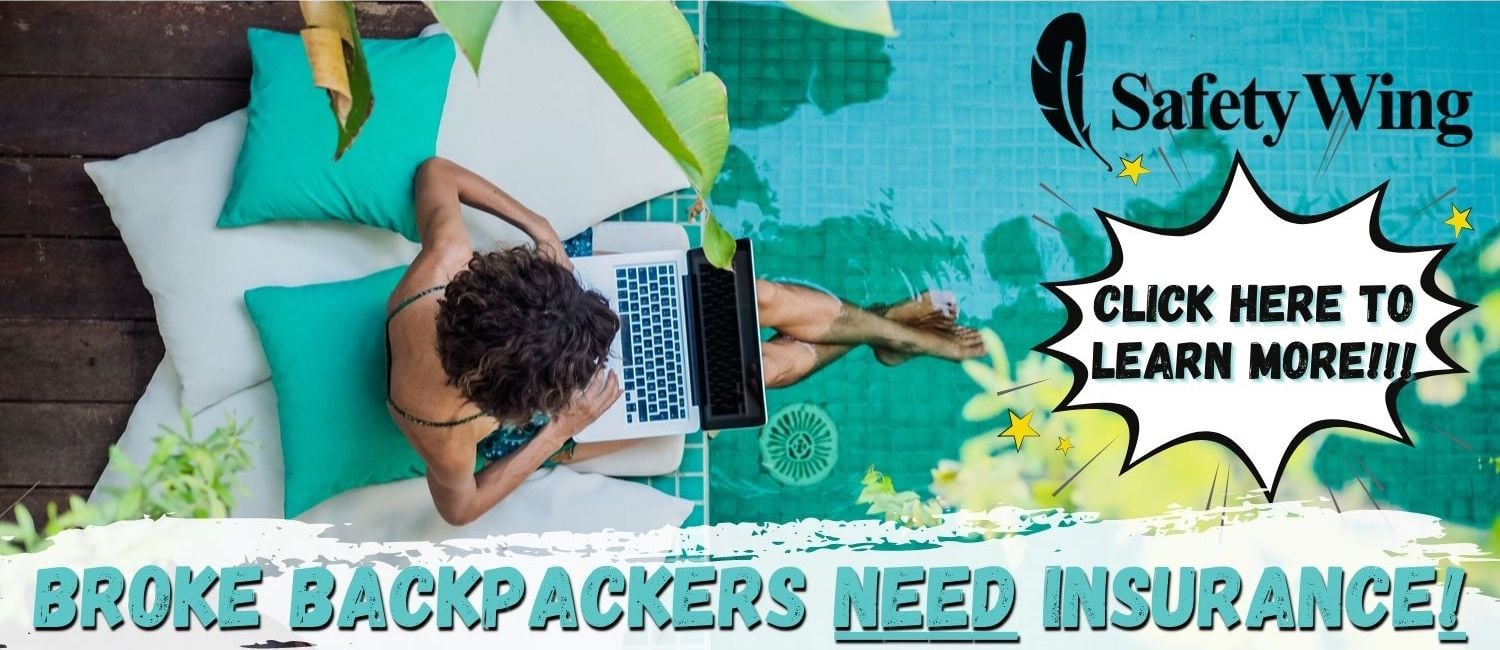 SafetyWing is cheap, easy, and admin-free: just sign up lickety-split so you can get back to it!
Click the button below to learn more about SafetyWing's setup or read our insider review for the full tasty scoop.
What Next For Goa?
It is hard to estimate where Goa will go from here. Goa veterans point out that the scene has weathered many storms before and some are optimistic that this storm too shall pass. Personally though I am not so sure.
The Goan authorities have repeatedly publicly stated that they want to get rid of the longstayers, hippies and ravers and replace them with more monied, less interesting visitors who come for 2 weeks and blow a load.
In truth though, while Goa may imagine itself as 'the next Bali', this is pure delusion. For one, Goa is just nowhere near as beautiful as Bali and of course, it doesn't offer the same range of activities for tourists to blow their money on. Then the entire Goan infrastructure is simply not comparable, and very few tourists will be satisfied paying top dollar for semi-clean accommodation where the power cuts out multiple times each day.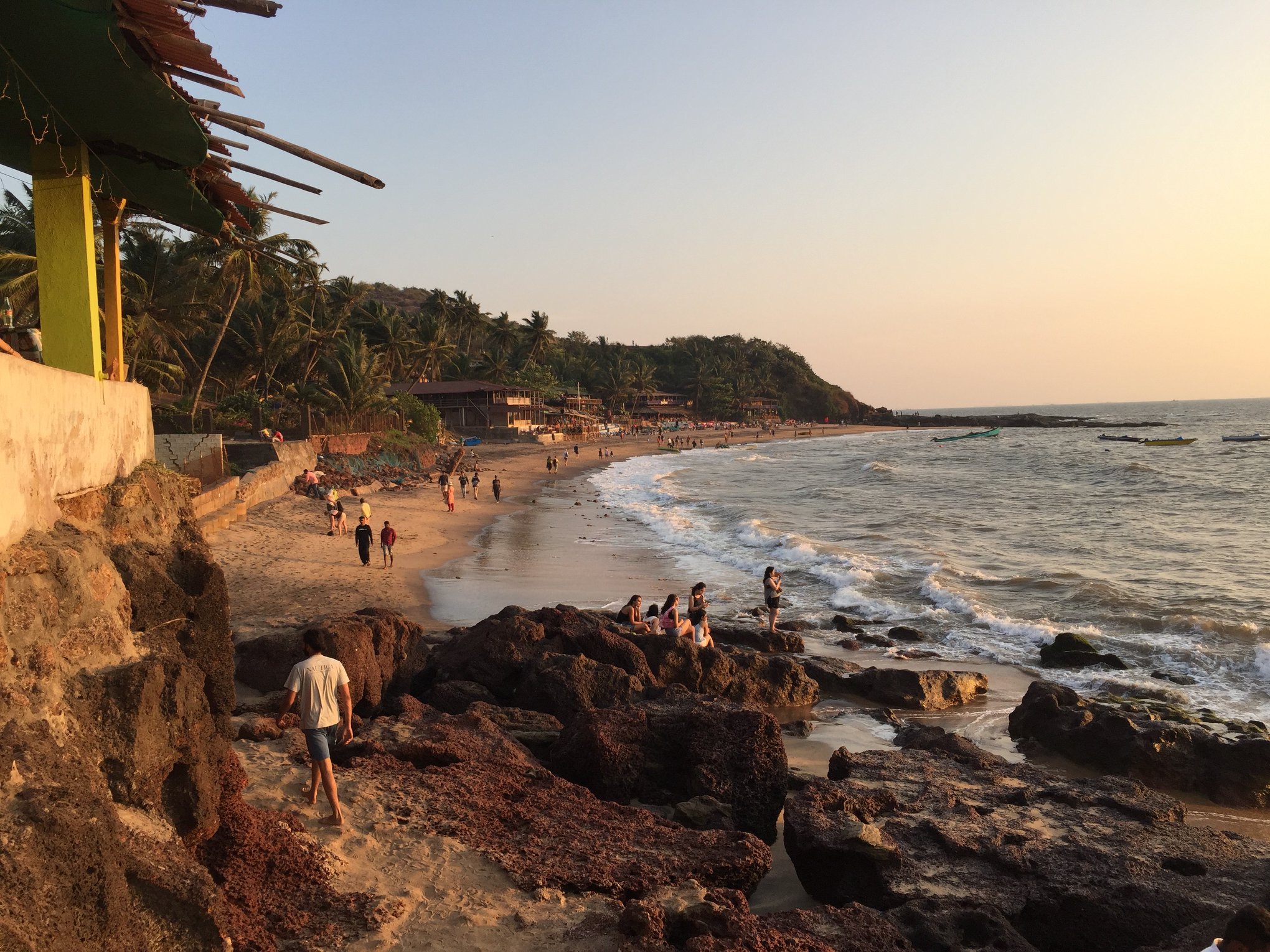 Finally, the hard fact is also that Goa is not all that welcoming or friendly right now (especially for female travelers) and as such the entire local consciousness will need to shift up a few gears before mass tourists will feel comfortable in what is still a pretty hard environment.
What Goa offered for all of these decades was a certain, rough around the edges, magic along with the chance to escape the winter at a bargain price. But, bit by bit the state is killing off all of the things that made it unique and made it alluring. Unless something gives, I expect the destination to get less and less attractive to foreign tourists. It will probably remain popular with Mumbite weekenders and domestic tourists who can't afford to travel abroad but nobody else.
Are there any positives in all of this? Well 5G has arrived, some of the new restaurants and cafes are excellent and it is a lot easier to find proper coffee and gyms than it was previously. Accommodation standards are also slowly rising and there are now some truly lush beach-resorts popping up for those with the money to spare. The fact is that something will emerge at the other end of all of this and I am sure that it will satisfy somebody somewhere. However, for me, none of this compensates for what is being lost and in my humble opinion there is not much of a reason why me, or any of you reading this should bother visiting Goa right now.
I have no idea where I will head to next winter but it will not be Goa. Goodbye Goa. Thanks for the memories and thanks for the scars.
---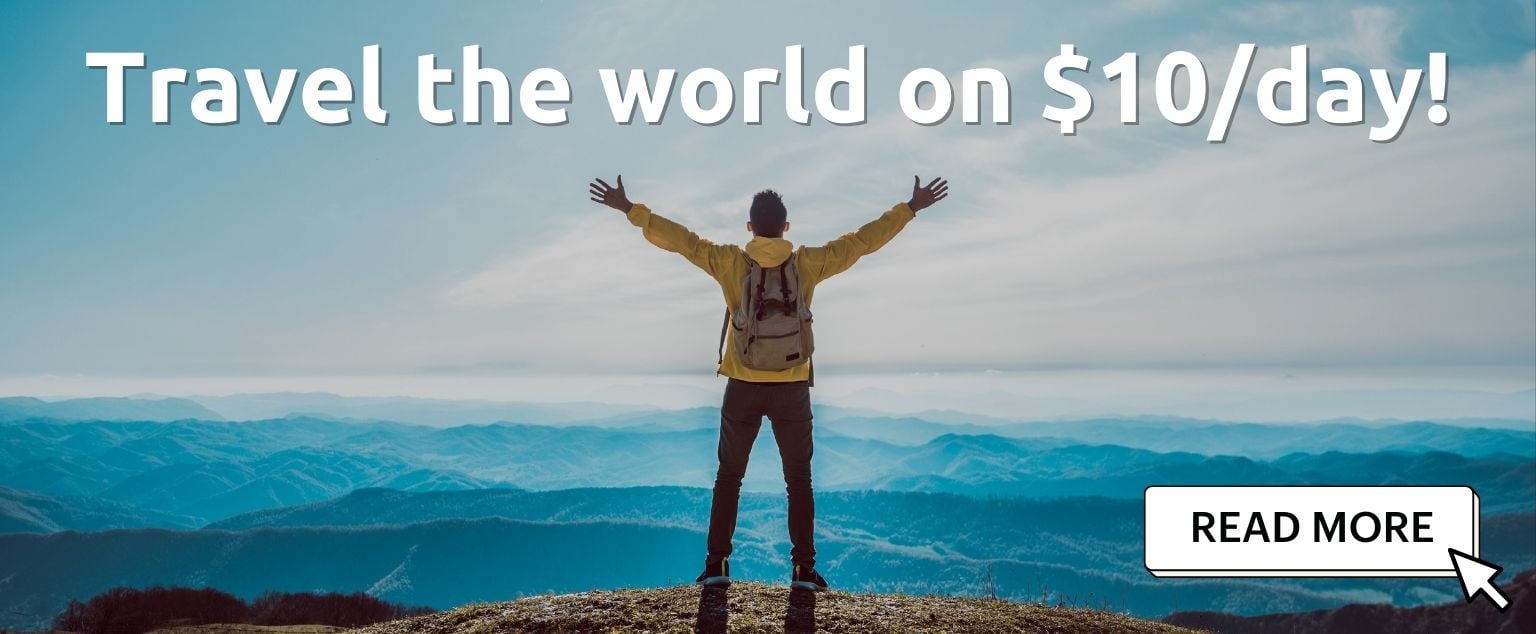 And for transparency's sake, please know that some of the links in our content are affiliate links. That means that if you book your accommodation, buy your gear, or sort your insurance through our link, we earn a small commission (at no extra cost to you). That said, we only link to the gear we trust and never recommend services we don't believe are up to scratch. Again, thank you!