Welcome to my EPIC MSR Zoic 2 review!
MSR has been on a tent revamping spree this year and the Zoic 2 tent was not left behind. Never heard of the Zoic tent series? Well, welcome to the party. The MSR Zoic tent series is perfect for backpackers looking for a roomy, ultra-breathable summer/warm weather tent to take out on an epic adventure.
I have been a big fan of MSR gear for years and recently I had the opportunity to test out the brand new MSR Zoic 2 in Northern Pakistan where I lead trekking trips. MSR classics like the MSR Hubba Hubba NX do very well in rugged alpine environments, so I was curious to see just how well the Zoic would preform.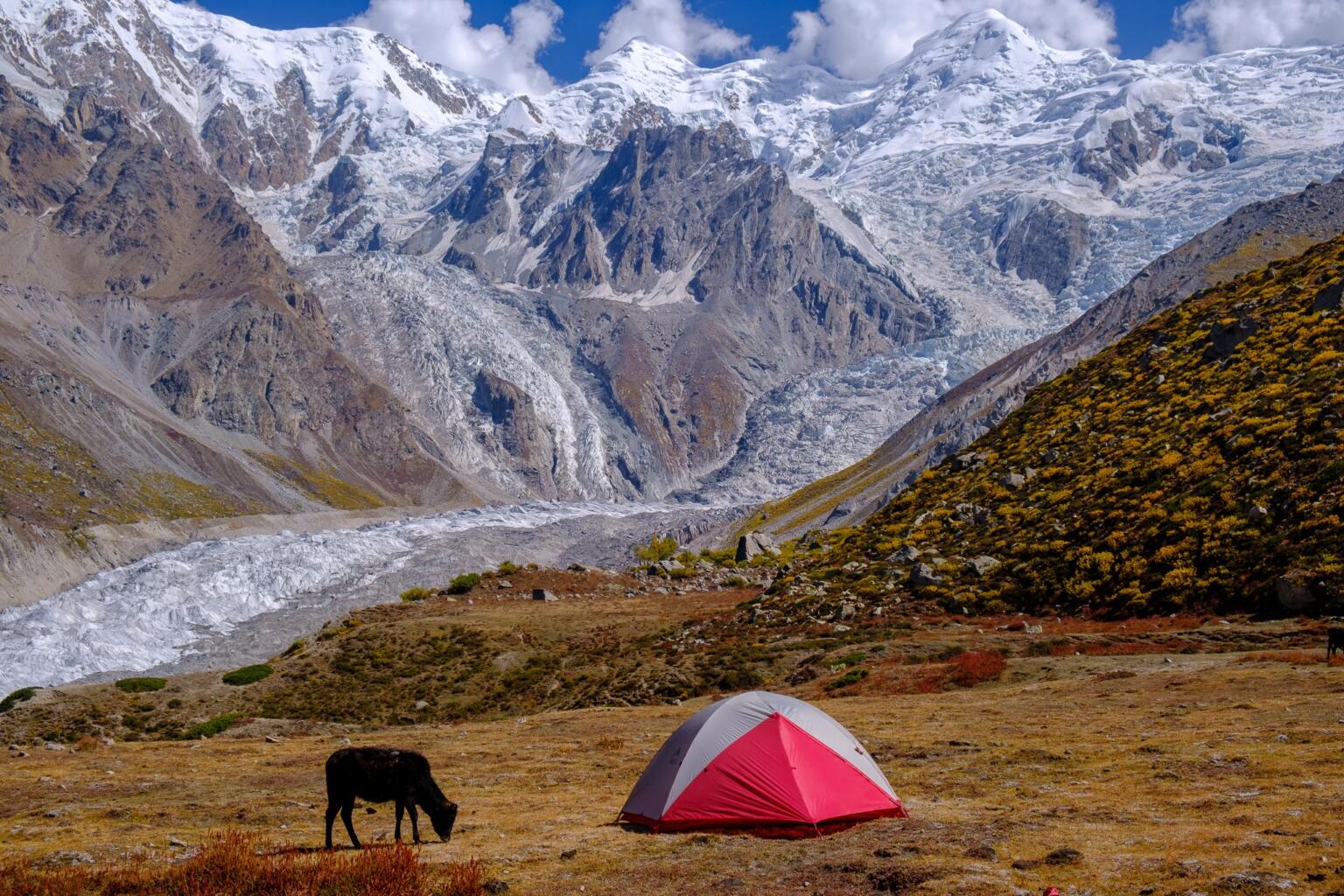 Below I'll breakdown my experience with the Zoic 2 tent in whilst hiking the mountains of Pakistan. I will cover all of the important aspects including key features, durability, interior specs, tent setup and breakdown, weight, best uses, competitor comparison and much more.
Choosing a tent is an import life decision. I mean, you are basically buying a small house, right? If you are after MSR quality but can't quite afford some of their more high-end tents, then you NEED to get to know the Zoic 2.
This Zoic 2 review will help you get acquainted with all of the crucial aspects the Zoic tent series has to offer so settle in!
*NOTE: Updated for 2020! MSR has kindly provided the Broke Backpacker team with the latest brand new and improved MSR Zoic 2 model for 2019! So the information you are about to absorb is straight from the factory essentially.
What Makes the MSR Zoic 2 a Badass Tent?
Here is an idea of some of the questions this Zoic 2 review will cover:
Can two people really sleep comfortably in the Zoic 2?
How does the MSR Zoic fair in strong rainstorms?
Is the Zoic 2 an ultralight tent?
For the money, is the Zoic 2 worth it?
How does the Zoic tent perform in alpine/high altitude conditions?
What is new and improved?
What climates and environments is the Zoic 2 best suited?
What are the Zoic 2's closest competitors?
How light and compact is the Zoic 2?
Ladies & Gents, It's Time to Step Your GEAR Game Up. 😉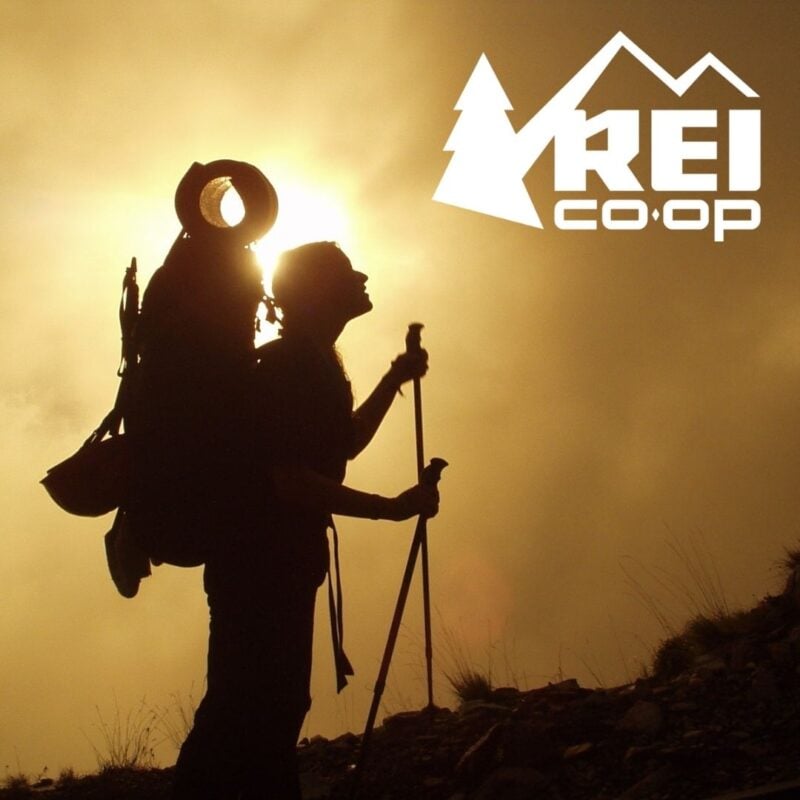 REI is one of America's biggest and most-loved outdoor gear retailers.
Now, for just $30, get a lifetime membership that entitles you to 10% OFF on most items, access to their trade-in scheme and discount rentals.
Join REI Today!
MSR Zoic 2 Review: Performance Breakdown and Key Features
To get you up to speed, let us now take a look at the key features of the Zoic 2…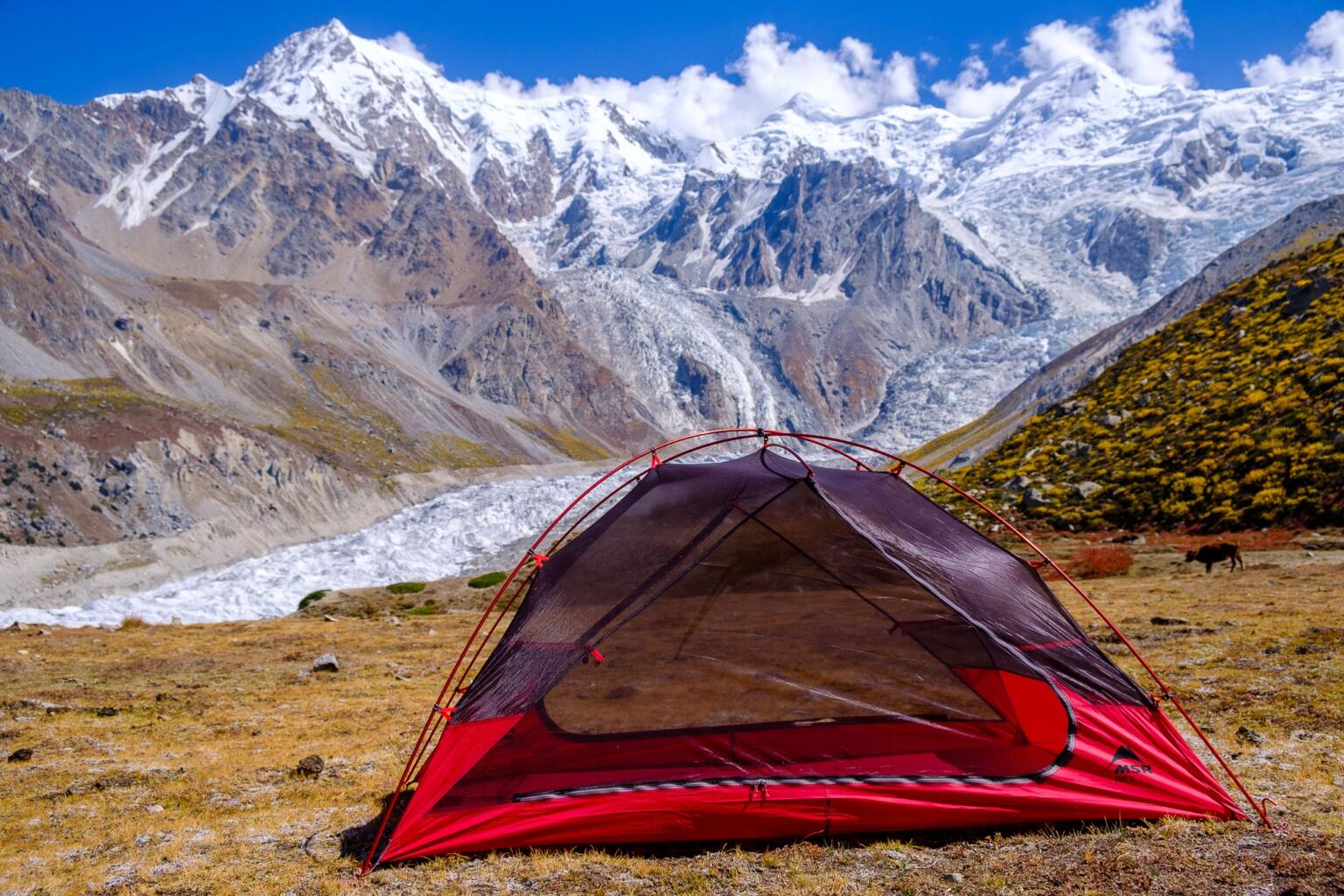 Interior Specs and Livability
When it comes to interior space, the Zoic 2 is one of MSR's roomier two-person options. The Zoic features 33 square feet of floor space compared to the MSR Hubba Hubba 2 (29 square feet) and the Elixir 2p (also 29 square feet). MSR designed the Zoic with livability in mind and priorities extra room and head space over saving carry weight.
Two people can comfortably sleep side by side (if they like each other) using two full-width sleeping pads and not feel claustrophobic, though there isn't a TON of extra space to spare. Not having a tons of unoccupied is typically pretty standard with most two-person backpacking tents. This is due to the wide floor plan and steep sidewalls which create a spacious interior that accommodates a 25 in. sleeping pad for each tent occupant
Two large dudes may find this tent tightly quartered if one of them tends to roll around a lot in their sleep. That said, the Zoic does provide more than the average interior space for a two-person tent. Again, if you are a large person or persons, you may want to consider a three-person tent like the MSR Mutha Hubba NX, to ensure you have plenty of space to be comfortable.
For couples and/or average size people the Zoic delivers a cozy, yet roomy vibe that does not make you feel like a caged animal.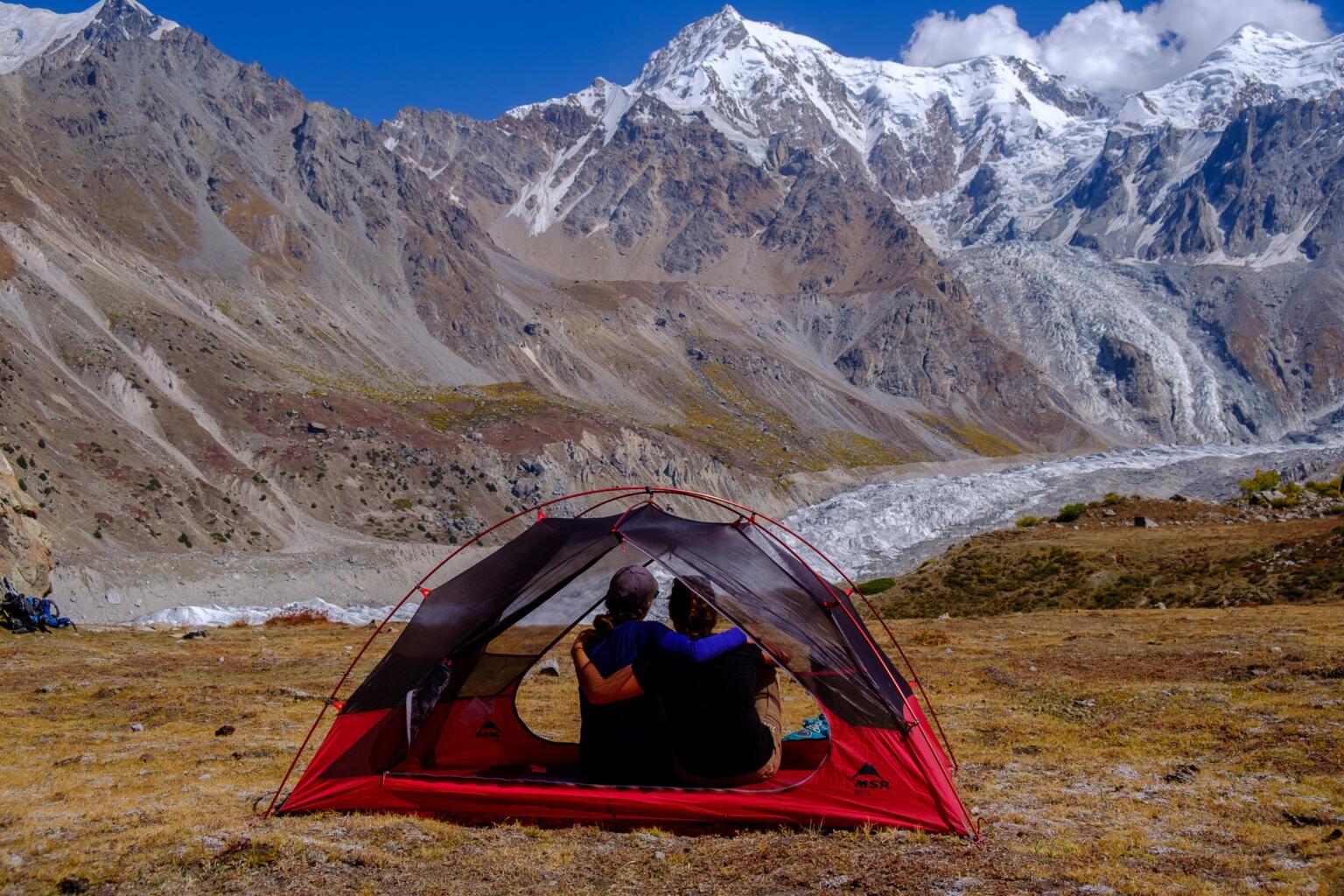 The Interior Nitty Gritty and Storage
Unlike some of MSR's lighter backpacking tents, the Zoic is loaded with sexy organizational touches (pockets are sexy to me, ok?) . My favorite part about the interior of the tent is the clear abundance of pockets everywhere. There are four corner pockets, numerous ceiling pockets, and attachment loops for hanging lights or rigging up a drying line.
The doors of the tent body can be rolled back to invite in a cross breeze, though to be honest, the tent body contains so much mesh that achieving excellent ventilation is going to be the least of your worries. Two spacious storage vestibules located outside each of the doors allow you to maximize room for people inside the tent. Bulky backpacks, smelly hiking boots, dirty trekking poles, etc can be kept dry and at arms reach inside the vestibules and outside the tent.
As always, when opening and closing the zippers on the doors, it's best to take your time. Sometimes the zippers can suck the tent fabric into their teeth and if you are in a rush you can really get the tent body tangled up in the zipper which could begin to weaken or tear the fabric. Nice and slow zipper movements are where it's at guys – they can extend your tents lifespan by years!
Be sure to bring along an awesome light system like the Luci solar light (these things are awesome!) so you can transform the Zoic from a tent into a backcountry home.
Ventilation: Breathability and Airflow of the MSR Zoic 2
Perhaps the biggest selling point of the Zoic 2 is it's full canopy of 15-denier nylon micro-mesh paneling. As I mentioned before the Zoic is intended to be a warm-weather tent prioritizing ventilation and in-tent views over just about everything else. The experience of sleeping in the Zoic without the rainfly under a sky exploding with a million stars is amazing really. There is so little fabric obstructing the view that it can be easy to forget you are inside a tent at all. It is basically like camping in a massive see-through bug net.
Condensation build-up is nearly impossible due to how much air can move about inside the tent. While this design may be the biggest draw for many backpackers, one must remember that all of that excellent ventilation and airflow in warm conditions works the other way too. Therefore, on frosty nights you'll want to pack a very warm sleeping bag as the Zoic was not intended or designed to hold in heat like some other tents do.
Camping in the Zoic should be a sensory experience. No one can predict the weather in the mountains so it is good knowing that the rainfly offers decent storm protection. If you do a ton of summer, late spring, and early fall backpacking then the Zoic will provide you with an excellent shelter with plenty of comforts to enjoy. Say goodbye to sweaty, stagnant-air filled nights.
For traveling to places like Central America or South East Asia, the Zoic is an excellent choice, and a tent I wish I had during my extended travels there!
Price: How Much does the Zoic 2 Cost?
Price: $345.95
The fact of the matter is that MSR gear is never going to be dirt cheap, but like I said, it is kind of like buying a house in which case its great value! The Zoic 2 sits the middle in terms of MSR's two-person tent price range. Whilst not as pricey as the Hubba Hubba series tents, the Zoic isn't as cheap as the MSR Elixir series either.
So why splash out the extra cash for a Zoic instead of going with the more budget-friendly Elixir? That's a question you'll have to ask yourself based on your comfort and weight requirement needs. The Zoic provides several useful advantages over the cheaper Elixir: more space, better ventilation, more lightweight, and more pockets. Overall it is just a better tent. I do appreciate that MSR offers the Elixir as a budget option though and if you are on a tight budget, the Elixir may be your best bet.
When compared to other tents in its class, the Zoic remains on the more expensive end. That is just how MSR rolls. The REI Half Dome 2 Plus, for example, goes for more than $100 cheaper.
At the end of the day, what you are paying for is the uniquely awesome view-friendly design and legendary MSR build quality. While I think the Zoic 2 could be priced about $50 cheaper (and come with a footprint), in the end, you typically get what you pay for when it comes to MSR products.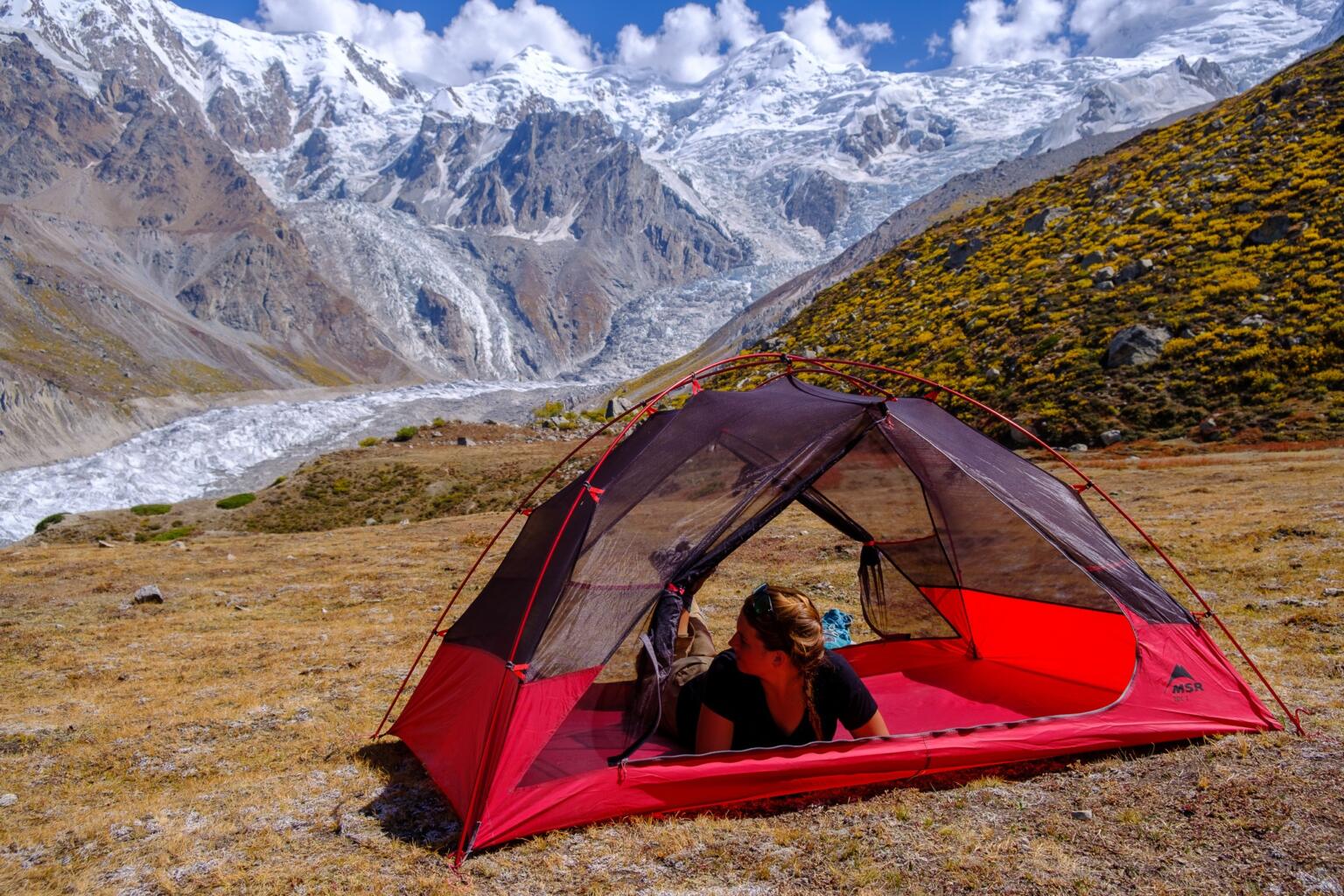 Zoic 2 Weight: Is it Ultralight?
Quick answer:
Packaged Weight: 4 lbs. 13 oz.
Fly/Footprint Pitch Weight: 3 lbs. 8 oz.
Minimum Trail Weight: 4 lbs. 6 oz.
It is not ULTRAlight. The Zoic 2 is about a pound and half too heavy to be considered an ultralight tent. The extra room the Zoic offers comes at a price in a little extra weight but, hovering around a 4 lbs. 6 oz. minimum trail weight, the tent delivers a pretty good weight to space ratio. If you are camping in an area with no rain forecasted, you can shed some weight by leaving the rainfly at home (which is something I never do… just in case).
Likewise, if you are trekking with a partner you can easily divide up the tent's parts so that you both are carrying only a couple of pounds; a tried and true weight reduction tactic. Compared to other tent models the Zoic 2 ranks about average in terms of weight. Less roomy tents in the ultralight category can be significantly lighter if that is the direction you are trying to go.
The MSR Hubba Hubba NX has a minimum trail weight of 3 lbs. 8 oz., making it more than a pound lighter than the Zoic. On the other hand, the Elixir weighs a hefty 6 lbs., making it the heaviest two-person tent MSR manufactures.
At the end of the day, the vast majority of backpackers are NOT racking up 20-mile days, so prioritizing saving a pound of weight at the expense of space may be bit silly.
When packed into its stuff sack, the Zoic isn't super bulky and can be stuffed easily into the bottom of a medium-sized backpack IF you pack the poles separately.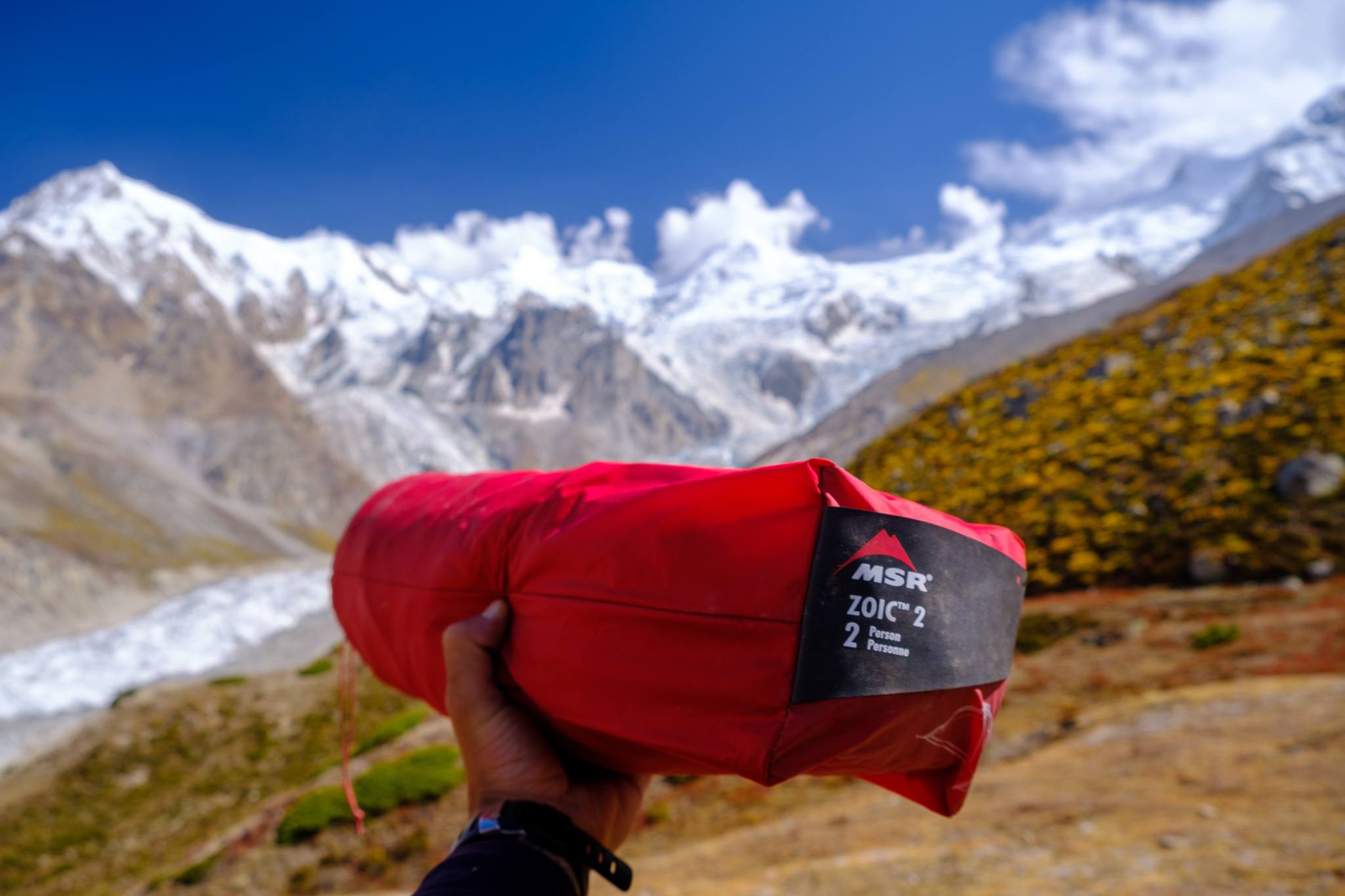 MSR Zoic 2 vs the Weather
On to an important question: how does the Zoic 2 handle serious storms? Let's start with the facts. The rainfly material is composed of 40-denier ripstop nylon with 1500mm Xtreme Shield coating and the tent floor is made up of 70-denier taffeta nylon with 3000mm Xtreme Shield coating as well. What is Xtreme Shield coating anyway? Is it Gore-Tex like magic? Is it a medieval battle tool? How does MSR define what waterproof really mean? I went on a quest to find out.
This is the word from MSR: For an MSR tent, waterproof means that all external fabric has been coated with our exceptional polyurethane coatings and the seams have been factory-taped, making that area of the tent impermeable to water. mm" refers to millimeters and is paired with a number to represent a standardized measurement of how waterproof a coating is. For instance, a 1500mm coating will withstand a 1500mm (5′) column of water for more than one minute before a single drop might appear through the fabric. That's strong enough to prevent rain from leaking into a tent in a hurricane-force storm.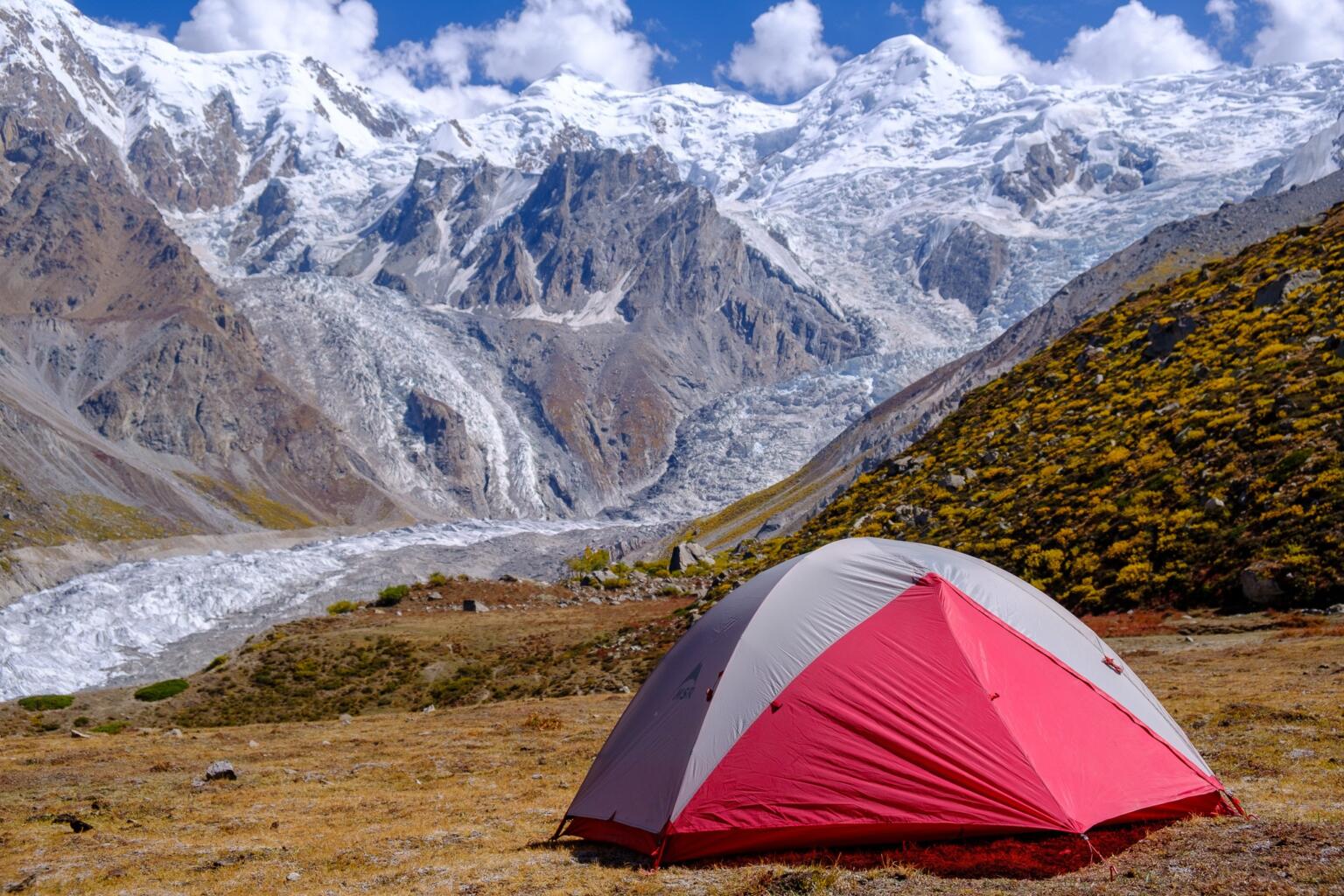 One point of confusion for me here is that MSR says that all of the seams have been taped. In reading further into the Zoic 2's literature I discovered this: MSR chooses not to seam tape our lightweight tents because seam tape can flake off prematurely, leaving you without waterproof defense. Our precision stitching and water-resistant thread create a far more durable seam. If you are a foul-weather camper, we recommend sealing the seams with GEAR AID Fast Cure Sealant or Seam Grip +WP for maximum waterproof defense.
I myself have experienced a few watertight issues with other MSR tents recently so I definitely took the advice of MSR and seam-sealed my Zoic myself. So in conclusion: The Zoic 2 does fine in light rain, but if you live in the Pacific Northwest like me or another rain belt area, you sure as hell are going to want to seam seal your tent in order to prevent being soaked in a serious storm.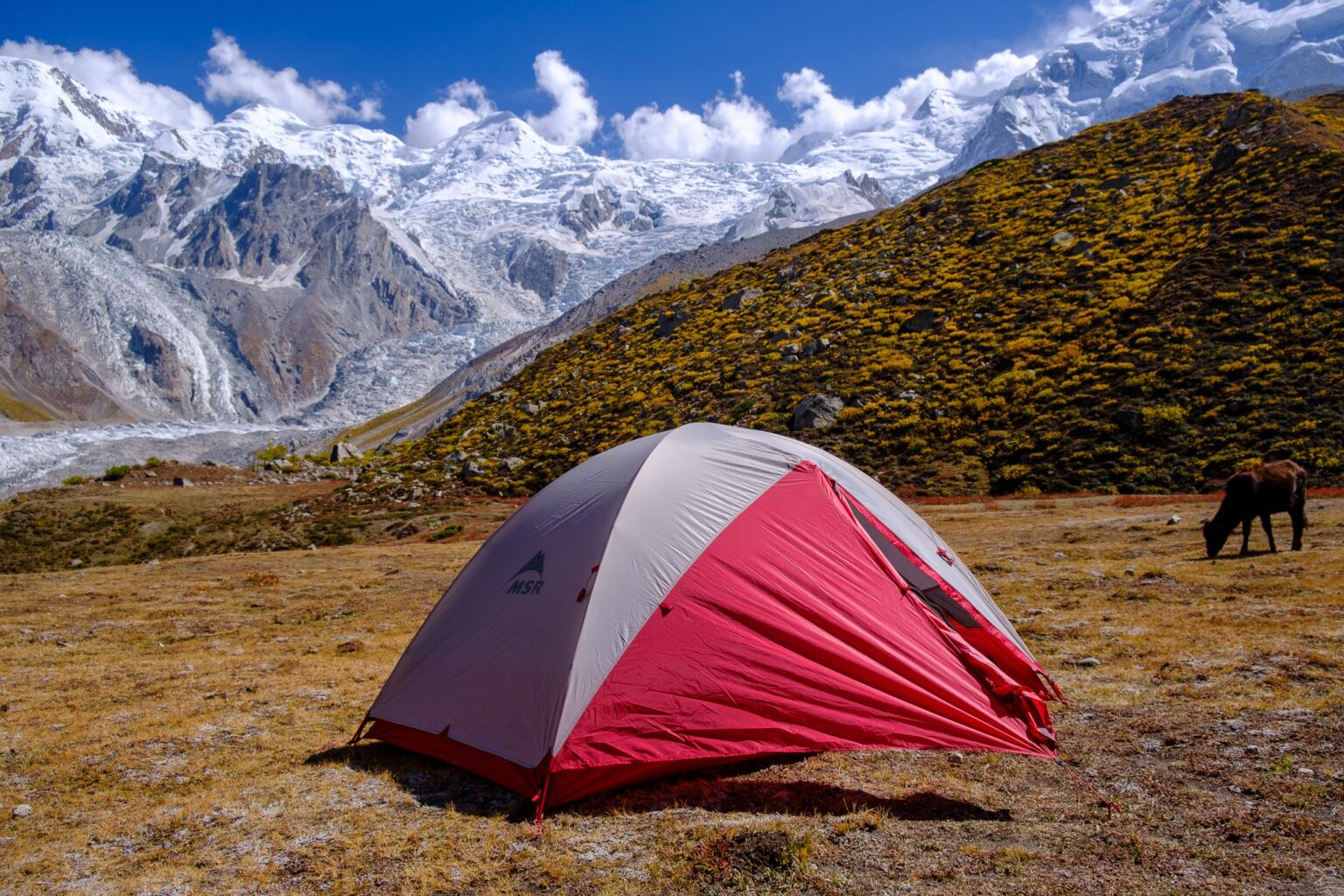 Tent Durability: How Tough is the Zoic 2?
When contemplating the purchase of your new backcountry home, it is very important to ask the toughness question. Will the tent survive repeated the beatings which the world's mountains, deserts, and forests routinely dish out?
Let's start with the pole design. The Zoic 2 features a very sturdy 7000 series aluminum pole system tested against fierce winds. In the tent pole department, the Zoic has my full confidence. As long as you insert the pole tips into the right grommets (you should never have to force them in) then you would be hard-pressed to actually break a tent pole.
Given the fact that the vast majority of the tent body is covered in highly-snagable micro-mesh, you need to be extra careful around thorns, trees, and spikey bushes. If you hook a stray tree branch into the mesh then you can easily tear it. The rainfly is definitely more durable than the tent body, but the same care needs to be taken around sharp or pointy natural objects. When you go to pack the tent, be sure not to drag it over sharp rocks or sticks to avoid putting small holes in the fly.
I was able to test the tent in high winds when traveling in Pakistan to see just how tough it was in bad weather. After spending a night in the Zoic through a storm, I had no serious questions or doubts regarding the tent's general toughness. When all of the guylines are utilized and the tent is staked out properly, the tent does not flap or flex in any serious way.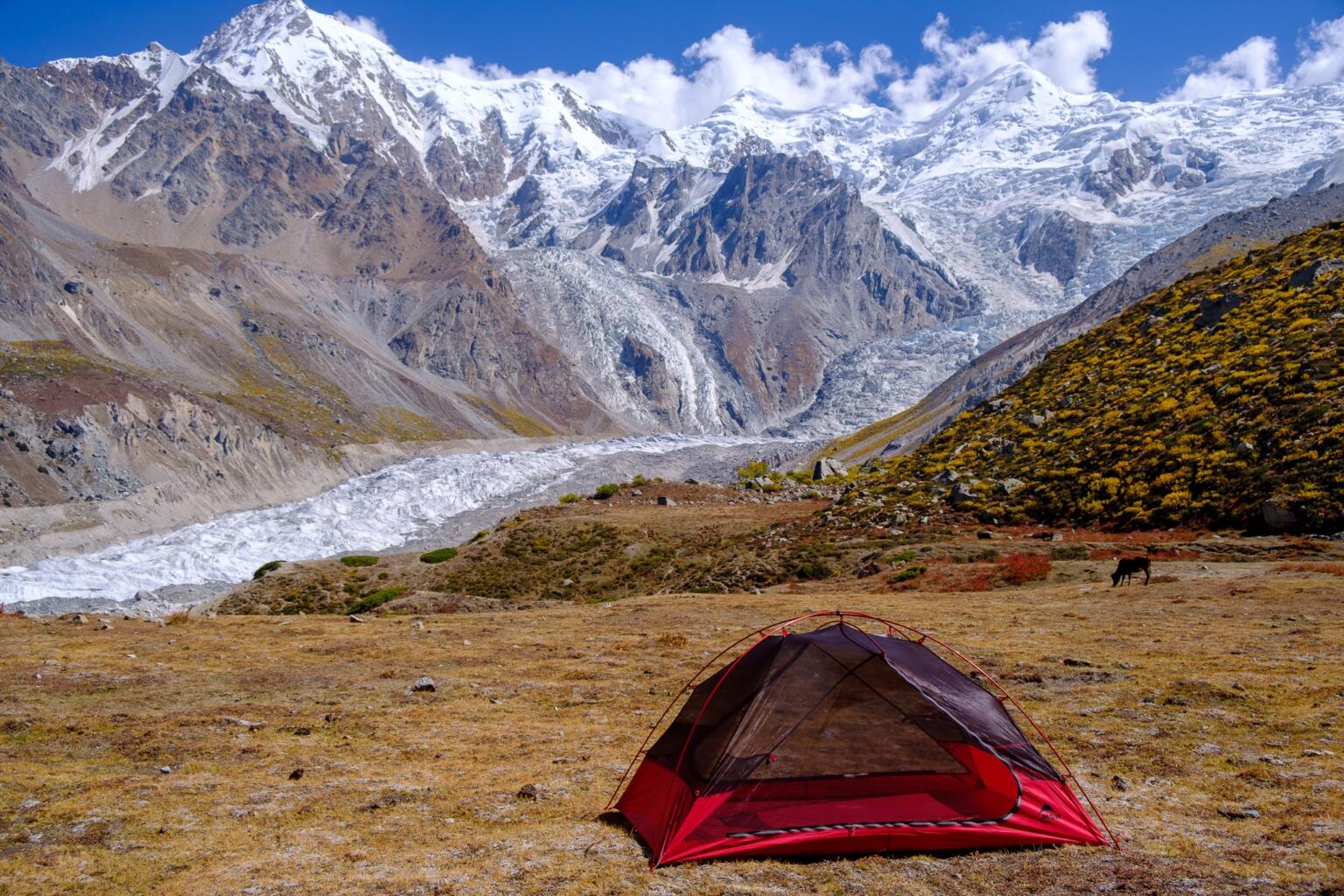 Set-Up and Breakdown of the MSR Zoic 2
In classic MSR tent style, the Zoic 2 is a breeze to set-up. The whole process takes only a couple of minutes. If you are hiking/camping solo, the process can easily be achieved without the aid of another human. If you are blessed with fine weather and have no need for the rainfly, the tent can be pitched in under two minutes!
The Zoic 2 is a freestanding tent, meaning it doesn't need to be staked in or propped up by an additional support system in order to be pitched. However, in case of a breeze, you may wish to do this anyway.
Start off by staking out the four corners of the tent body (after you have laid down the MSR ground footprint if you have one). Make sure there are no sharp stones or sticks underneath the tent. Pop the hubbed tent poles together and fit them into the corresponding grommets. Clip the tent body to hubbed poles and boom. You have a sexy shelter.
"Installing" the rainfly follows much the same procedure. Be sure to lineup the rainfly doors with the tent body doors and you'll be all sorted. Stake out the guylines if you suspect a windy night ahead.
I will say that I am not the biggest fan of the tent stakes included with the Zoic. I much prefer the design and lightness of the MSR Ground Hog Stakes. Budget permitting, I suggest replacing some or all of the Zoic stakes with the Ground Hog Stakes. This way, you'll save a bit of weight too.
The best present of all… is CONVENIENCE!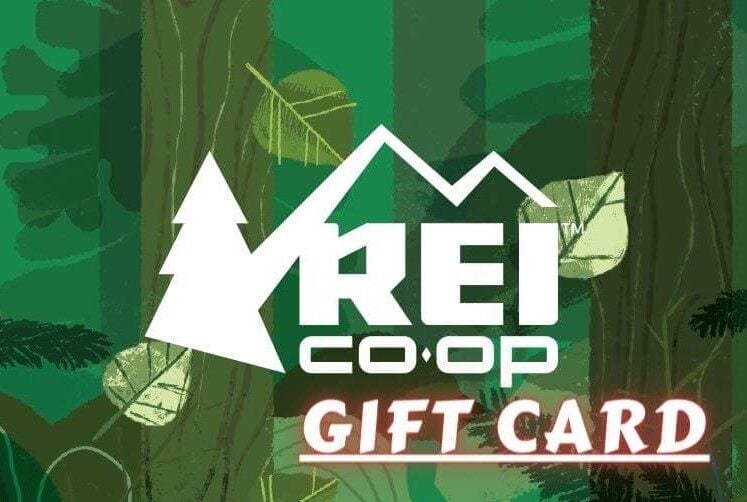 Now, you could spend a fat chunk of $$$ on the WRONG present for someone. Wrong size hiking boots, wrong fit backpack, wrong shape sleeping bag… As any adventurer will tell you, gear is a personal choice.
So give the adventurer in your life the gift of convenience: buy them an REI Co-op gift card! REI is The Broke Backpacker's retailer of choice for ALL things outdoors, and an REI gift card is the perfect present you can buy from them. And then you won't have to keep the receipt. 😉
Buy on REI!
MSR Zoic 2 vs the World: Competitor Comparison
In terms of competition and what you are looking for in a tent, the Zoic 2 does have a few worthy competitors. You have already heard me reference the MSR Hubba Hubba NX and MSR Elxir tent series. The main differences between the Zoic and Hubba Hubba/Elixir tents are the weight, price, and interior space.
Much of the actual tent material found across the MSR tent lines are universal across the board. The Hubba Hubba NX is MSR's tried and true legit backpacking tent prioritizing weight and functionality over creature comfort details. The Elixir, whilst marketed as a budget backpacking tent, is more of a car camping/front country tent in my opinion due to its weight.
The Northface Talus 2 ranks pretty close to the Zoic in terms of interior space and weight. It is also about $150 cheaper than the Zoic, making it an interesting alternative for budget-minded backpackers. Where the Zoic wins is in the ventilation and in-tent views department. In essence that is what the Zoic is all about. You are paying for the #meshlife views and MSR quality.
If you are in the market for a true backpacking tent but lack the funds to go for a Hubba Hubba NX, then the modest, but practical REI Quarter Dome SL 2 is a legit option as well. Lacking many of the finer details of the Zoic (including the abundant space), the Quarter Dome 2 is a sound tent for those looking for a low cost, no-frills piece of kit to take out into the mountains.
For a tent that beats the Zoic in terms of space and comes pretty damn close in the ventilation department too is the REI Half Dome 2 Plus (35.8 square feet vs the Zoic's 33 square feet).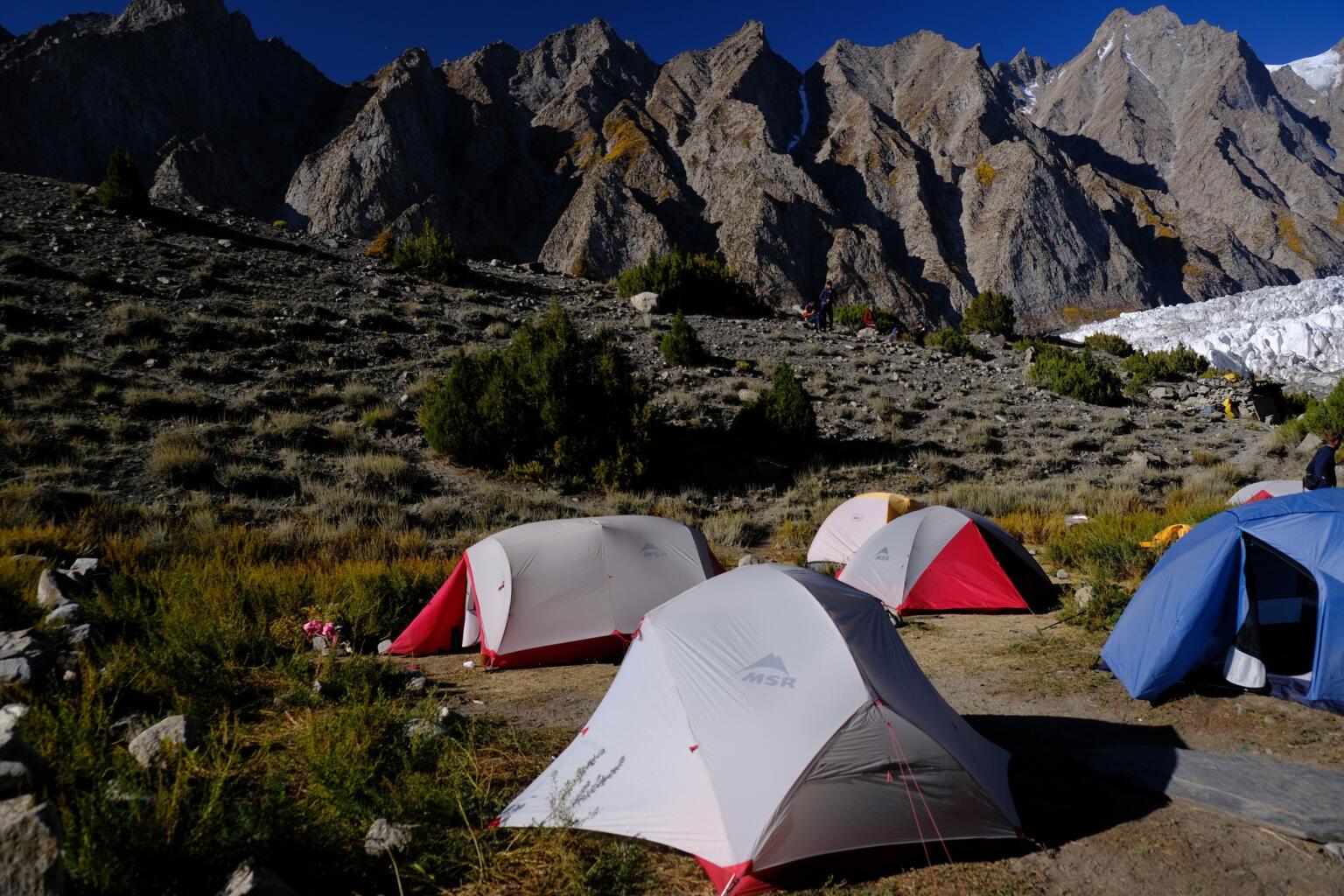 Let's take a look at how all of these tents stack up against the Zoic's specs…
Competitor Comparison Table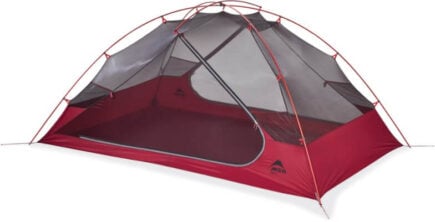 MSR Zoic 2P
Price > $349.95
Packaged Weight > 4 lbs. 13 oz.
Square Feet > 33
Number of Doors > 2
Floor Material > 70D
MSR Hubba Hubba 2
Price > $549.95
Packaged Weight > 3 lbs. 4 oz
Square Feet > 29
Number of Doors > 2
Floor Material > 20D
MSR Elixir 2P
Price > $249.95
Packaged Weight > 6 lbs.
Square Feet > 29
Number of Doors > 2
Floor Material > 70D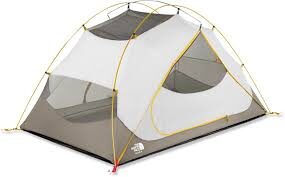 North Face Talus 2P
Price > $199
Packaged Weight > 5 lbs.
Square Feet > 32
Number of Doors > 2
Floor Material > 70D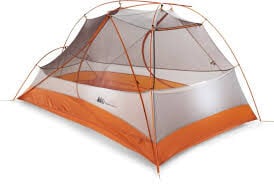 REI Quarter Dome SL 2
Price > $319
Packaged Weight > 2 lbs. 14 oz.
Square Feet > 28.7
Number of Doors > 2
Floor Material > N/A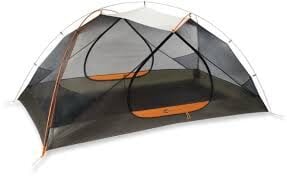 REI Half Dome 2 Plus
Price > $329
Packaged Weight > 5 lbs. 5 oz.
Square Feet > 35.8
Number of Doors > 2
Floor Material > 70D
Pros and Cons of the MSR Zoic 2
So now that you have met the competition I am going to drop some truth on you. No piece of gear is 100% perfect. Below I will fill you in on what I do like about the MSR Zoic 2 and precisely what I don't like about it.
Pros:
Spacious and comfortable for a two-person backpacking tent.
Heaps of interior pockets and storage options.
The roll-back rainfly option.
The epic views and star-gazing opportunities afforded by the full micro-mesh canopy.
Reasonable price tag for an MSR tent.
Cons:
Heavy, not an ultralight backpacking tent.
Large/heavy tent stakes. Couldn't they of just included the MSR Ground Hog Stakes?
Not seam sealed. Seriously, this is bordering on unacceptable. ALL QUALITY BACKPACKING TENTS SHOULD COME SEAM SEALED!!
Doesn't do well in super cold conditions.
The footprint will cost you $35 extra.

Our GREATEST Travel Secrets…
Pop your email here & get the original Broke Backpacker Bible for FREE.
My Verdict: Final Thoughts on the MSR Zoic 2 Tent
So after putting the MSR Zoic 2 through its paces in the mountains of Pakistan, do I recommend this tent to Broke Backpacker Nation? Hell yes I do! For most backpackers, the Zoic 2 is a fantastic travel or backcountry-ready tent. Once you spend a night staring awe-struck at the stars from inside the Zoic you will understand what I am talking about.
Throw in all of the fine details like the generous floor plan, extra pockets, vestibule storage, and ease of set-up and you have the recipe for one of my favorite tents I have tested this year. Despite a few shortcomings (mostly on the waterproofing front), I am convinced that the Zoic has a lot going for it and the pros certainly outweigh the cons here in my opinion.
Whether you are planning a multi-month odyssey around South America, a mellow summer road trip, or are on the hunt for your next quality backcountry home, look no further than the beautifully designed MSR Zoic 2.
Most importantly the Zoic 2 will help facilitate many new adventures. In the end, getting out and experiencing nature is what it is all about. Here is to many blissful nights of making outdoor memories in some stunning mountain corner of our planet.
What is our final score for the MSR Zoic 2 Tent? We give it a rating of 4.6 out 5 stars!

What are your thoughts? Did this brutally honest review of the MSR Zoic 2-person tent help you? Anything I didn't answer? Let me know in the comments below – thanks guys!
---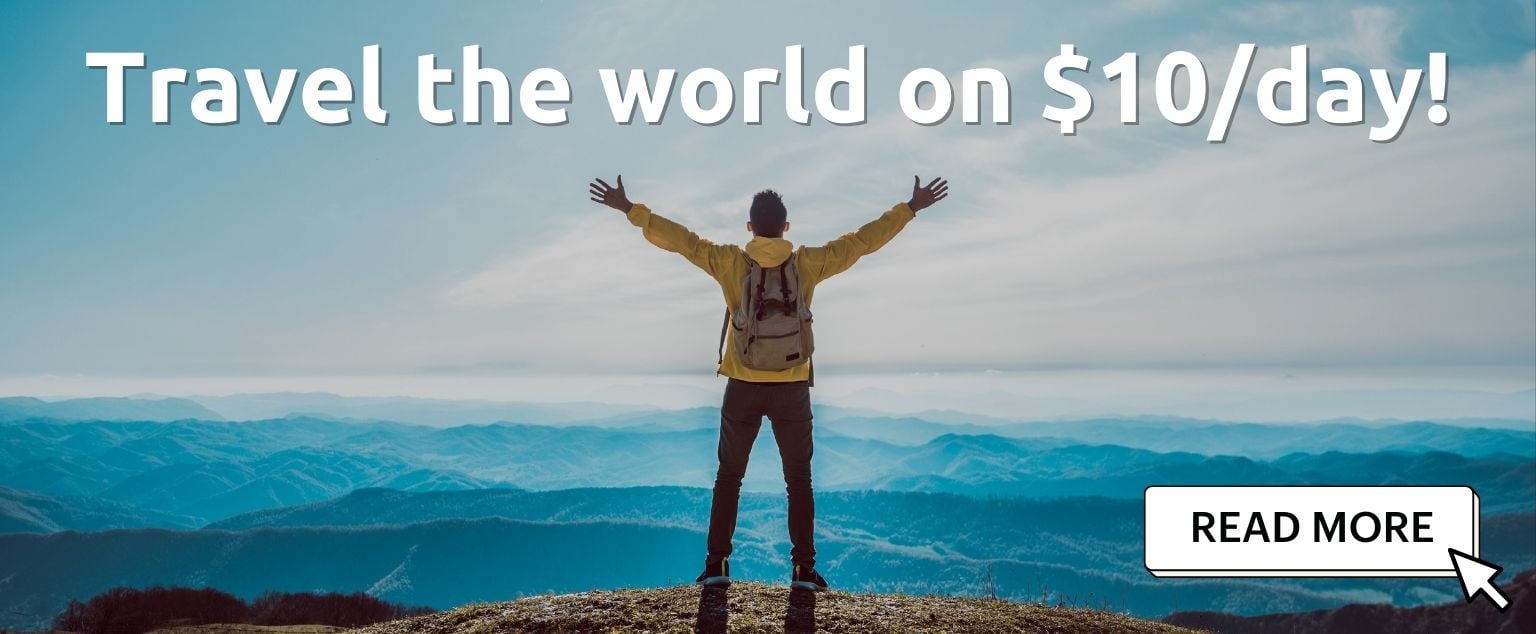 And for transparency's sake, please know that some of the links in our content are affiliate links. That means that if you book your accommodation, buy your gear, or sort your insurance through our link, we earn a small commission (at no extra cost to you). That said, we only link to the gear we trust and never recommend services we don't believe are up to scratch. Again, thank you!