You know that feeling of having the perfect big spoon to your little spoon? Warm… Safe…
Well that's pretty similar to finding the perfect sleeping bag. It's your companion through all the best memories: cold camping trips, long-ass treks, and those twisted festival nights.
I would argue that your sleeping bag is the most important part of your sleep system. But finding the right one for you is important. What works for other people might not be exactly what you need.
So here's my review of the Sea to Summit women's Altitude down sleeping bag, which I've been testing out. I'm going to help you decide if this awesome sleeping bag is right for you.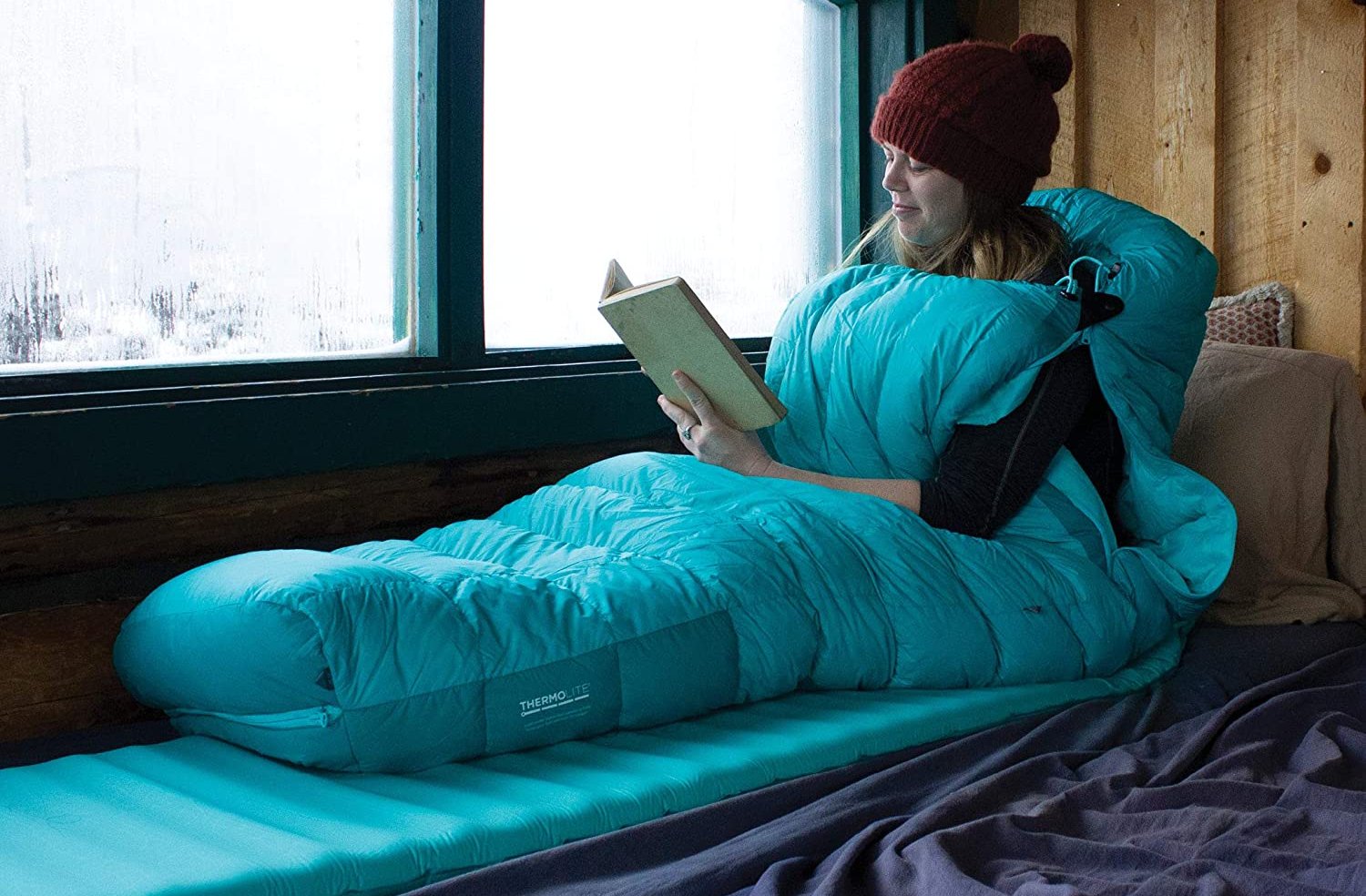 Sea to Summit Altitude Women's Down Sleeping Bag Review: Why is This an Awesome Sleeping Bag?
Here's what I'm going to cover in this Altitude sleeping bag review:
What is the comfort rating of the Women's Altitude?
What insulation does the Women's Altitude use?
Is the Women's Altitude an ultralight sleeping bag?
Can I use the Women's Altitude for extreme cold hikes?
What size should I choose? Regular or Long?
Is the Women's Altitude waterproof?
How does the Women's Altitude compare to other sleeping bags in its temperature rating class?
Ladies & Gents, It's Time to Step Your GEAR Game Up. 😉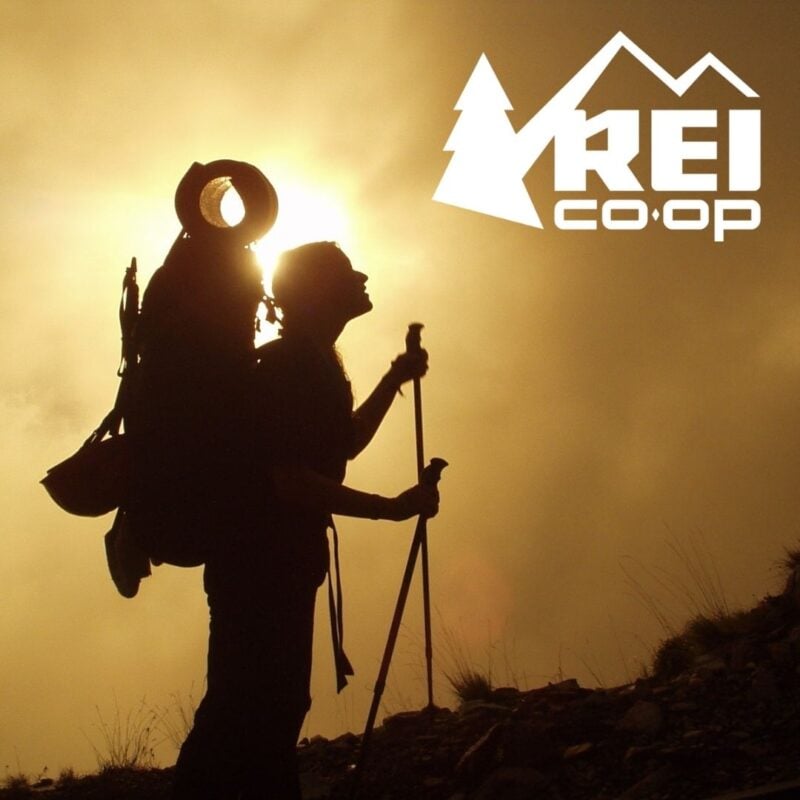 REI is one of America's biggest and most-loved outdoor gear retailers.
Now, for just $30, get a lifetime membership that entitles you to 10% OFF on most items, access to their trade-in scheme and discount rentals.
Join REI Today!
Sea to Summit Altitude Women's Down Sleeping Bag Review
So I put the argument in before that your sleeping bag is the most important part of your sleep system. And I'm standing by it.
With a good quality sleeping bag, you can stay warm and dry even if your tent does not. If your air mattress gets a puncture, you can still get comfy in a good sleeping bag. On the coldest of treks in the mountains, it's your sleeping bag that's going to save your ass from freezing off.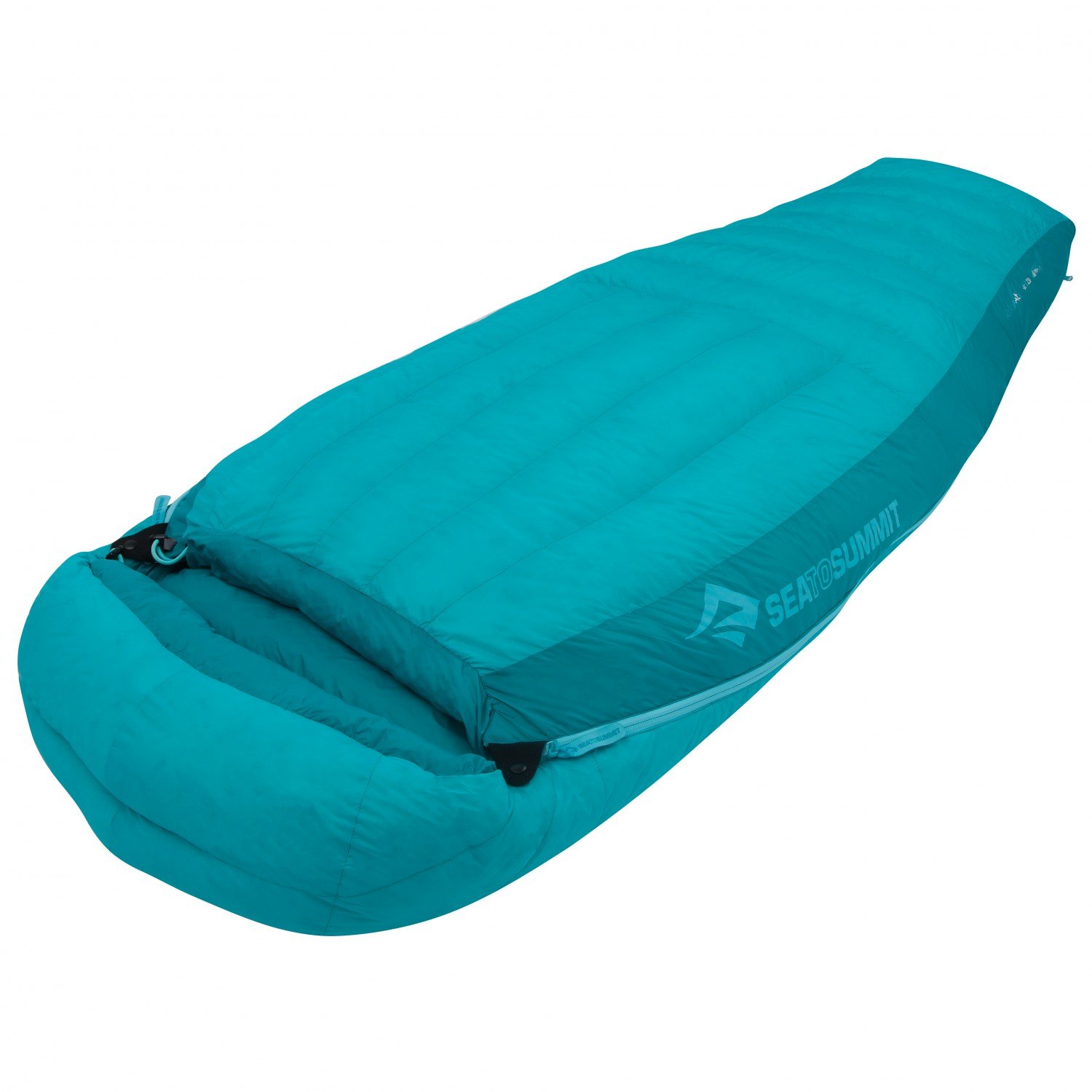 But then you have plenty of other things to consider before investing your hard-earned cash: size, weight, insulation, fit.
It's really important to get the right one. And when you do find the right one, that's the one that's going to stick by you through thick and thin.
Who is the Altitude Women's perfect for?
The Women's Altitude is PERFECT for you if…
You want a 3 season sleeping bag
This sleeping bag is available in 2.5 AND 3 season versions. The 3 season covers summer, spring, and autumn (fall) comfortably. It is of course a bit more expensive than the 2 season version.
You want a lightweight sleeping bag
The lightweight, compactable design of this sleeping bag means you get a quality product, that doesn't compromise your weight or size limit.
You want a sleeping bag specifically designed for women
Anatomical differences among women have been considered during the design of this sleeping bag.
The Women's Altitude is NOT Quite For You if…
You only need a summer sleeping bag
If you don't need the extra insulation, you could save yourself weight, money, and overheating by going for a lighter sleeping bag like the REI Magma 15.
You are heading somewhere that involves extreme freezing temperatures
This sleeping bag is not designed for extreme winters. It could be dangerous to use it in these cases.
You don't mind carrying a little extra weight
You could save a bit of money if you don't need an lightweight sleeping bag.
The best present of all… is CONVENIENCE!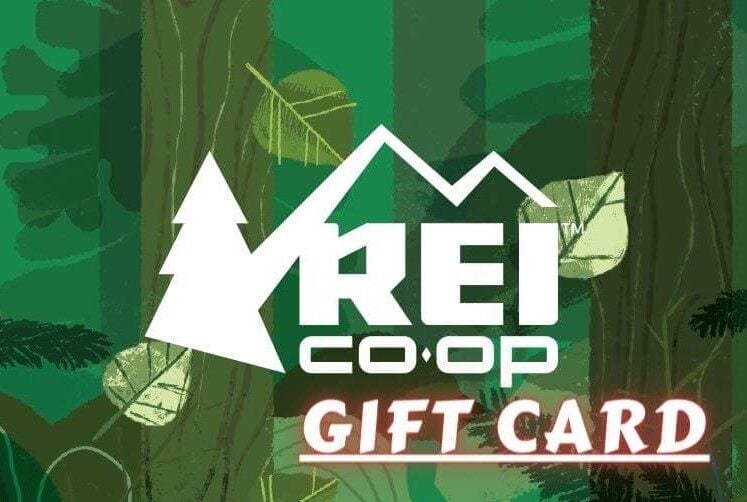 Now, you could spend a fat chunk of $$$ on the WRONG present for someone. Wrong size hiking boots, wrong fit backpack, wrong shape sleeping bag… As any adventurer will tell you, gear is a personal choice.
So give the adventurer in your life the gift of convenience: buy them an REI Co-op gift card! REI is The Broke Backpacker's retailer of choice for ALL things outdoors, and an REI gift card is the perfect present you can buy from them. And then you won't have to keep the receipt. 😉
Buy on REI!
Sea to Summit Women's Altitude – Key Features and Performance Breakdown
Price:

$379.00-$449.00 USD

Temperature rating:

25°F & 15°F

Total weight:

2lbs 6.1oz | 1080g – 3lbs 1oz | 1390g

Fits up to height:

5'7" | 170cm (also available 6' | 183cm)
Fill power:

Ultra-Dry Down 750+ Loft

Fill weight:

18.3oz | 520g – 28.2oz | 800g

Shell & lining fabric:

superlight 20D nylon

Accessories:

Storage bag & compression sack
I'm not usually about saying "this is for women" and "this is for men". (Afterall, the very concept of a fixed gender is so pre-2020 right?) However, this Sea to Summit sleeping bag has been specifically designed for women in mind.
That means, there are special features about this sleeping bag that many women will find appealing. The size, shape, and distribution of insulation differ from that of a conventionally designed sleeping bag; those of which are usually designed for an "average man".
This sleeping bag is also a 3 season sleeping bag. In spring, summer, and autumn, you're absolutely good to go. It can manage some sub-freezing temperature, though it is not a winter sleeping bag.
It is an ultra lightweight sleeping bag. This combined with the compression sack means it's ideal for hikers and backpackers who need some room for junk in their trunk.
Of course, all these features are going to affect the price. But, as you're going to find out, this is a product where you really get what you pay for.
Sea to Summit Women's Altitude – Warmth Performance
Of course, it's expected that a sleeping bag should keep you warm. Otherwise, what's the point?
I'm not gonna lie, as soon as I opened this sleeping bag I thought damn, I already feel hot. I am definitely a hot sleeper – meaning I often get too warm at night. So I was excited to test this out.
Because women tend to sleep colder than men (colder hearts perhaps…:), more down is arranged around the torso part of the sleeping bag. It also has a footbox area that's just one big downy section for your feet. This is a great feature for the women's design and why it's important that you choose the right size for you.
I used this sleeping bag in the British springtime. That means cold nights, about 6°C and humidity. It's seen the rain and the dewy mornings.
And, I was right. I was too hot!
The zip ventilation system really saved my ass. You have your standard zip the length of the bag, a second zip on the opposite site that goes to your waist (great for making it cosy to sit in), and a zip by the feet section.
I still haven't had chance to try this in freezing temperatures, which is says it can withstand. However, I firmly believe that it will live up to what it says it can withstand.
Sea to Summit Women's Altitude – Comfort Rating vs Limit Rating
What is the difference between comfort rating and limit rating?
The comfort rating is the temperature range that you can sleep comfortably, without feeling cold. The limit rating is the temperature with which you start risking hypothermia.
And yes, you should always stay within the comfort rating. Once you start going into the limit rating, it starts getting dangerous: it is for emergencies only.
This sleeping bag comes in 2 versions: a 2.5 season and a 3 season version. Their ratings vary:
2.5 seasons: -25°F (-4°C) with a limit rating of -14°F (-10°C)
3 seasons: -15°F (-10°F) with a limit rating of -1°F (-17°C)
The 3 season is slightly heavier (for obvious reasons). This is something to consider if you're on a strict weight limit.
I tested the 2.5 season sleeping bag out in the British springtime. This means cold, humid nights, but not freezing. It dropped to around 46°F (7°C) at nighttime.
And let me tell you, I generally like to be on the slightly colder side while I'm sleeping. I felt a bit too warm during parts of the night. I definitely made use of the free-flow zipper system.
With this in mind, I would be very happy to use this all year round in places without extreme conditions. Though it isn't recommended for extreme winter conditions. For that, you'll need a winter sleeping bag.
Sea to Summit Women's Down Altitude – Sizing and Fit
This lightweight sleeping bag comes in 2 sizes: regular and long. Which one you choose depends on how tall you are:
The regular is suitable for people up to 5ft 7in (170cm)
The long is suitable for people up to 6ft (183cm)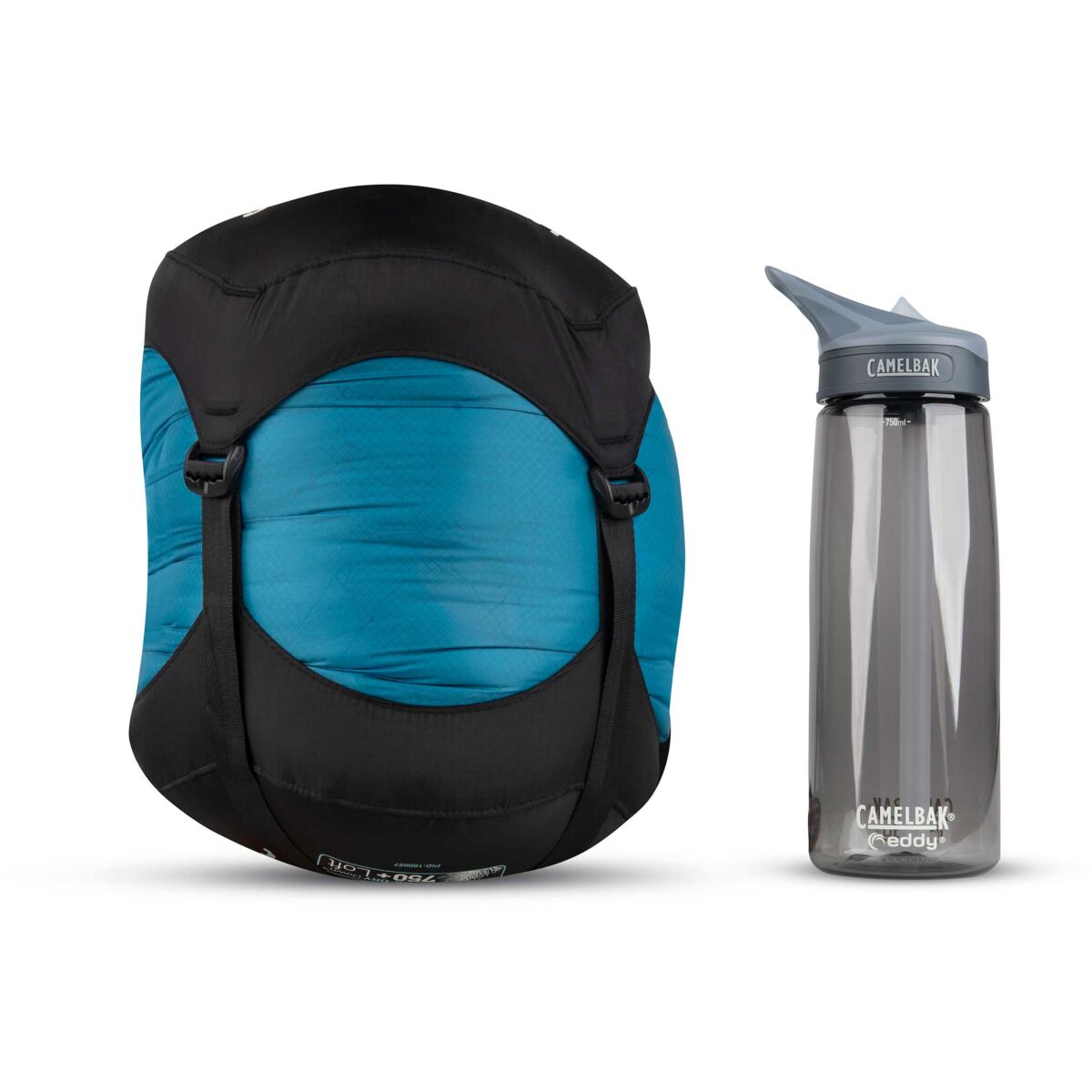 I am 5ft 2in (157cm) and I, of course, went for the regular. I've never used a sleeping bag specifically for women before and I feel like I would never go back now.
I felt super comfortable. The padding and down is distributed in a way that just makes it comfortable to be in all the time, sleeping or not.
If you are wondering if you should just get the long, even if you are smaller than 5ft 7in, I would advise against it. They have been designed like this for a reason: so that the areas of the sleeping bag can hug you in the right places.
That specially designed footbox won't be a footbox if you are too short for your feet to reach it. You'll just be left with a load of cold air hanging around your feet all night and that completely defeats the object. If you're taller than 5ft 7in, go for the long.
Women's Down Altitude – Size and Weight
There are certain things to consider when choosing the right sleeping bag for you. One of those things is definitely how much it weighs, especially if you're a hiker or backpacker.
As mentioned in the previous sections, there are different versions of this sleeping bag that you can purchase. Those features also affect the weight.
The 3 season has more down than the 2.5 season, therefore it is heavier. The long version is… longer. (Duh.) So this, too, adds more weight.
25°F Regular = 1080g
25°F Long = 1170g
15°F Regular = 1280g
15°F Long = 1390g
There's a fine balance between having a good quality sleeping bag, how heavy it will be, and how much you want to pay. Obviously, these things are all related to each other.
Women's Down Altitude – Price and Value
Price: about $400 USD
Let's talk price. There's no doubt, the Sea to Summit Women's Altitude sleeping bag is a good quality sleeping bag. So there's your first clue that it's not to be a super cheap ordeal.
This one does make a dent in your wallet. But you know what they say: buy cheap, buy twice. I believe that the price is justified for the quality of product you are receiving.
Realistically, you can't expect a $50 sleeping bag to stand by you through thick and thin. If you want quality gear, you have to fork out for it. But really, it is an investment.
In my opinion, you can't put a price on a good night's sleep. But if you've not got $400 dollars floating around in your sleeping bag budget, you can check out plenty of decent alternatives.
Alternatives to the Sea to Summit Women's Down Altitude
So if you're looking for a sleeping bag specifically for women, the Sea to Summit Women's Altitude really puts up some tough competition. The Women's Magma 15 is one of the top contenders though.

There are some other sleeping bags that are personal favourites to The Broke Backpacker team: check out Big Agnes Torchlight 20 too for some worthy perspective!
Sea to Summit Women's Down Altitude: Final Thoughts
This is a versatile technical bag. It's lightweight, good quality, and it will keep you bloody warm. It really hits all the marks that it says it will hit.
If you're on a tight budget, this sleeping bag might be a stretch. But I really think that the Sea to Summit Women's Altitude sleeping bag would stand by you for years. So if you're looking to invest in quality gear, this is a great choice.
Whether it matters or not, I personally love the colour too. It's not something I would consider when looking for a solid sleeping bag. But oh, does it put a nice, fat cherry on the top.
If you're heading on some serious mountain expedition to the peak of Mount Everest, this isn't the bag for you. But for general hiking and camping, this bag won't let you down.
I have never felt (or looked ;)) better in a sleeping bag. Of course, I want the same for you too!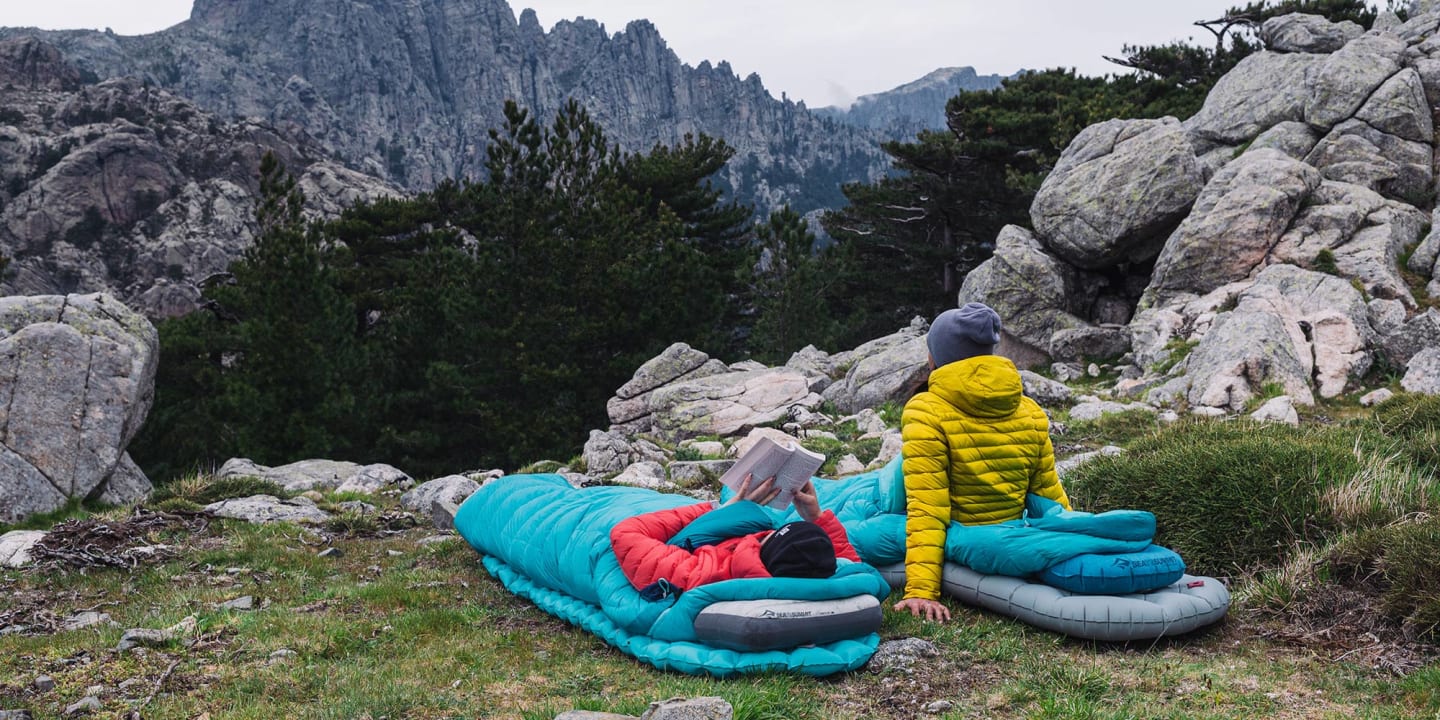 ---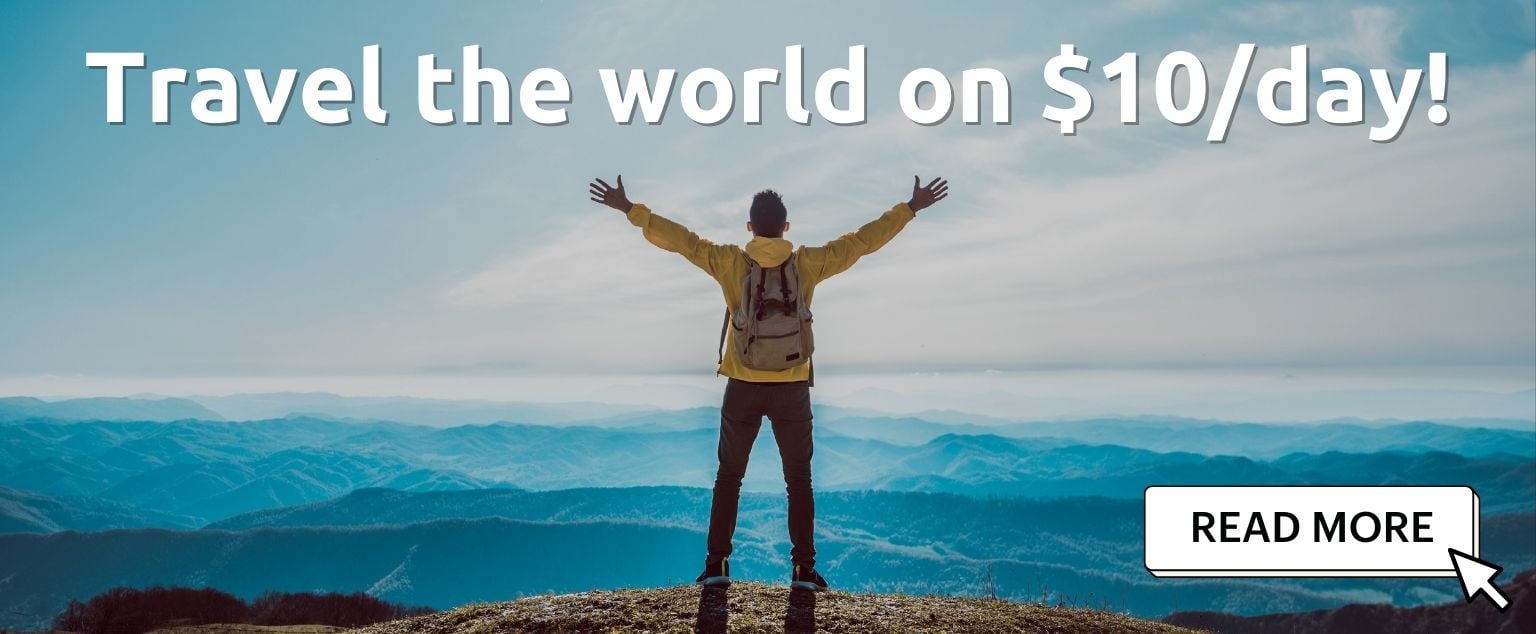 And for transparency's sake, please know that some of the links in our content are affiliate links. That means that if you book your accommodation, buy your gear, or sort your insurance through our link, we earn a small commission (at no extra cost to you). That said, we only link to the gear we trust and never recommend services we don't believe are up to scratch. Again, thank you!