Have you ever felt so stressed out that you want to bang your head against a wall? Or have you found you've been feeling super negative lately? Well, that could be a sign you need a spiritual retreat. Spiritual retreats are places where you can unwind, relax, rejuvenate, and put all that bad juju behind you.
If you're thinking of combining spirituality and travel, then why not take a spiritual retreat in Costa Rica? If you love beaches, nature, and adrenaline-fueled adventures, then you're going to love Costa Rica. It's a place of diverse wildlife, laid back locals, and tons of history and culture to explore.
Costa Rica offers a wide range of spiritual retreats, from those inspired by nature to fitness retreats combining yoga or hiking through the wilderness. Whatever you want from your spiritual getaway, you can find it in the vibrant lands of Costa Rica.
But finding the right retreat is no easy task. That's why I put together this guide on the best spiritual retreats in Costa Rica so you can stop hating on life and find a new inner peace.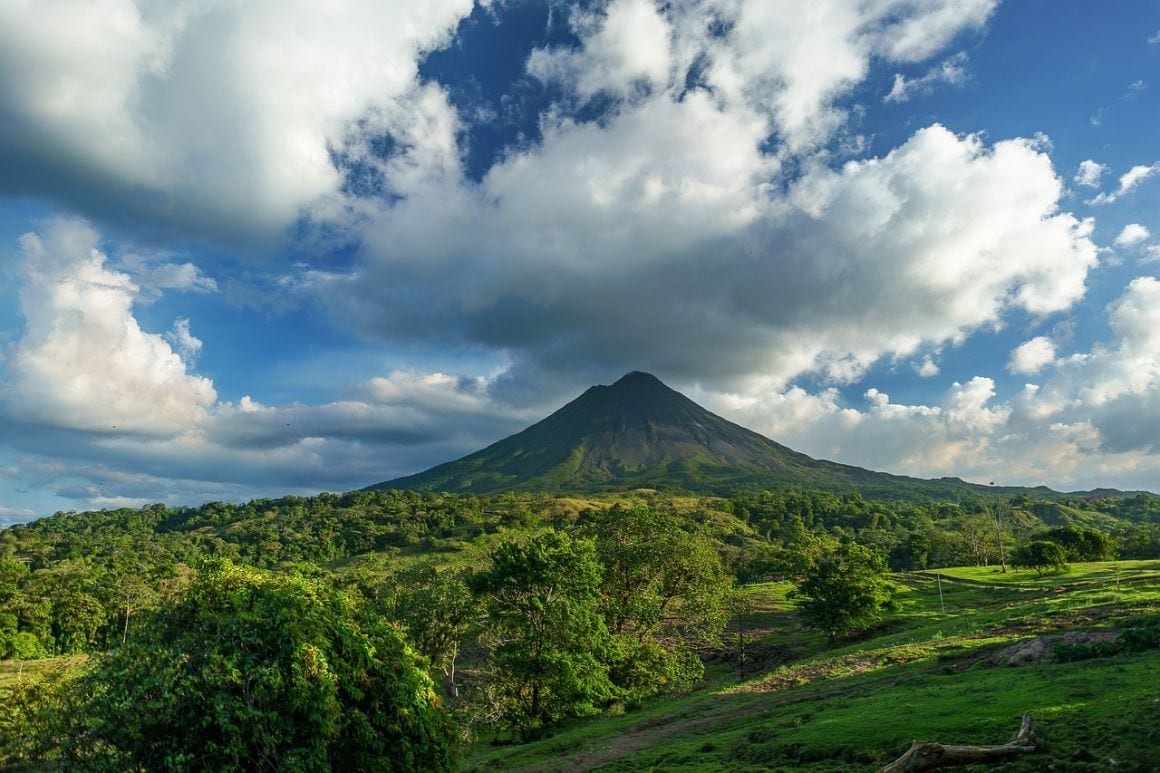 Why Should you Consider a Spiritual Retreat in Costa Rica
The modern world is busy, noisy, and chaotic. Life events, work stresses, relationships, and even the place that you live in can wear on you, leaving you tired and in need of rejuvenation.
A spiritual retreat can give you the chance to go inwards, to focus on your own healing and growth. It's a place where the outside world drops away and allows you to find real peace, inspiration, creativity, or whatever you happen to be looking for at the time.
Costa Rica is one of the best places in the world to find that kind of solace. For starters, it's beautiful, lush and warm, with friendly people who will make you feel at home almost instantly.
It also offers a huge range of different kinds of retreats. Want to do lots of yoga and find your center while in the cobra position? Then you'll be spoiled for choice. Want to dance around a fire at night and get in touch with your more primal side? You can find that kind of retreat in Costa Rica too.
In fact, Costa Rica offers everything you could need when it comes to spiritual sanctuaries, and once you're there you won't want to go home again.
What Can You Expect from a Spiritual Retreat in Costa Rica?
What you get from a spiritual retreat in Costa Rica will depend on what you're looking for. But there are some similarities. All of the best retreats are located in beautiful areas, surrounded by nature and spaces where you can reconnect with the world and with yourself.
While you're doing all that soul searching, you'll also have the chance to eat some wonderful and healthy meals. Most of the retreats will provide meals that are suitable for all kinds of dietary restrictions, so you shouldn't have any trouble finding meals that suit you.
And from there, the offerings become different from retreat to retreat. Most of them will offer wellness sessions like yoga, meditation, sessions with a healer, or mindfulness. Then you have the more specialized retreats, where you can enjoy unique practices that are designed to encourage spiritual growth and revelation.
Costa Rica is also an environmentally conscious country, so it's common to find retreats in eco resorts, or that offer sustainable practices.
Some of the retreats even include sessions and practices that are just designed to help you have more fun and shed the seriousness of your everyday. What all this variety means is that you need to choose carefully when deciding on a spiritual retreat in Costa Rica.

Unlock Our GREATEST Travel Secrets!
Sign up for our newsletter and get the best travel tips delivered right to your inbox.
How to Choose the Right Spiritual Retreat in Costa Rica For You
There are several important considerations you should keep in mind when you're choosing a spiritual retreat in Costa Rica. However, the most important consideration is you.
There's no point in choosing a retreat where you feel uncomfortable, that's too far out of your price range, or that has practices you don't agree with or enjoy. This is one decision that's all about you, so think it through carefully.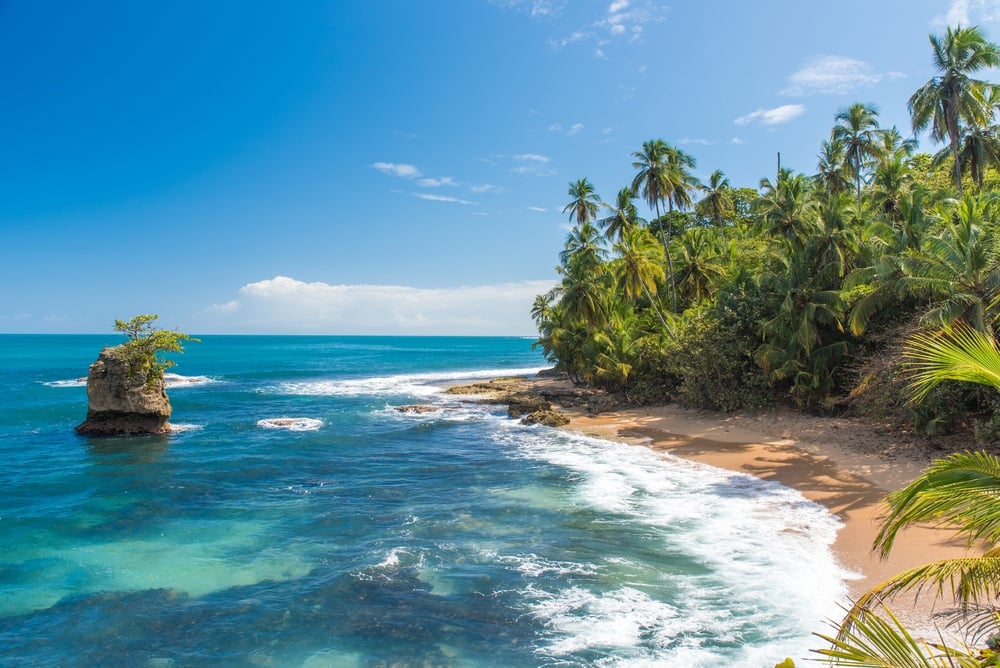 What do you want from your retreat? If you're choosing one with activities, then what kind of activities do you enjoy? Because if you choose a retreat with activities that look healthy or good for you, but you don't enjoy them, it will only cause you stress and make you feel pressured to participate. And that's not good for your mental or physical health.
In the same vein, don't choose a retreat that's vegetarian if you enjoy eating meat and feel better when you eat it regularly. The retreat experience should be about feeling healthy and well in a way that suits your body, not forcing yourself to accept rules that don't suit your body, your values, or your lifestyle.
Once you've decided what kind of retreat you want to attend, here are some more considerations to keep in mind.
Location
All of the retreat locations in Costa Rica are beautiful, so it's just about choosing one that's convenient for you or located close to something you want to see or do.
There are several areas in Costa Rica that are meccas for the retreat crowds. Try Nosara for surfing and yoga retreats and a chilled-out beach town vibe. Montezuma is another popular retreat area that's a little less isolated than some of the others so you can enjoy lots of amenities during your stay.
If you're looking for more isolation, then you can stay in a retreat in the rural town of Mastatal. Or you can look for a retreat amidst the tropical rainforest in the peaceful Osa Peninsula, which attracts yogis and peace-seekers from all over the world.
Practices
The spiritual retreats in Costa Rica cover a wide range of practices. First and foremost, there are the yoga retreats.
There is a huge range of yoga retreats in Costa Rica, from beginner retreats to options for more advanced yogis. You can also find yoga retreats that teach specific branches of yoga, from Kundalini yoga to Ashtanga yoga for the most experienced yogis.
Most the yoga retreats also offer other practices like meditation. You can also loosen up your muscles with a massage at these retreats, along with extras like art therapy, Qi Gong classes, shamanic ceremonies, and holistic spa treatments.
If you're tired of the noise of the modern world, then why not try a silent retreat? During these retreats, you remain silent for a specific amount of time while journeying into your heart, mind, and soul through meditation, communing with nature, and eating delicious foods.
There are also some more unusual retreat options, like medicinal plant retreats and photography retreats, so that you can make the most of the beautiful scenery, and sustainability retreats where you can learn to care for the world around you.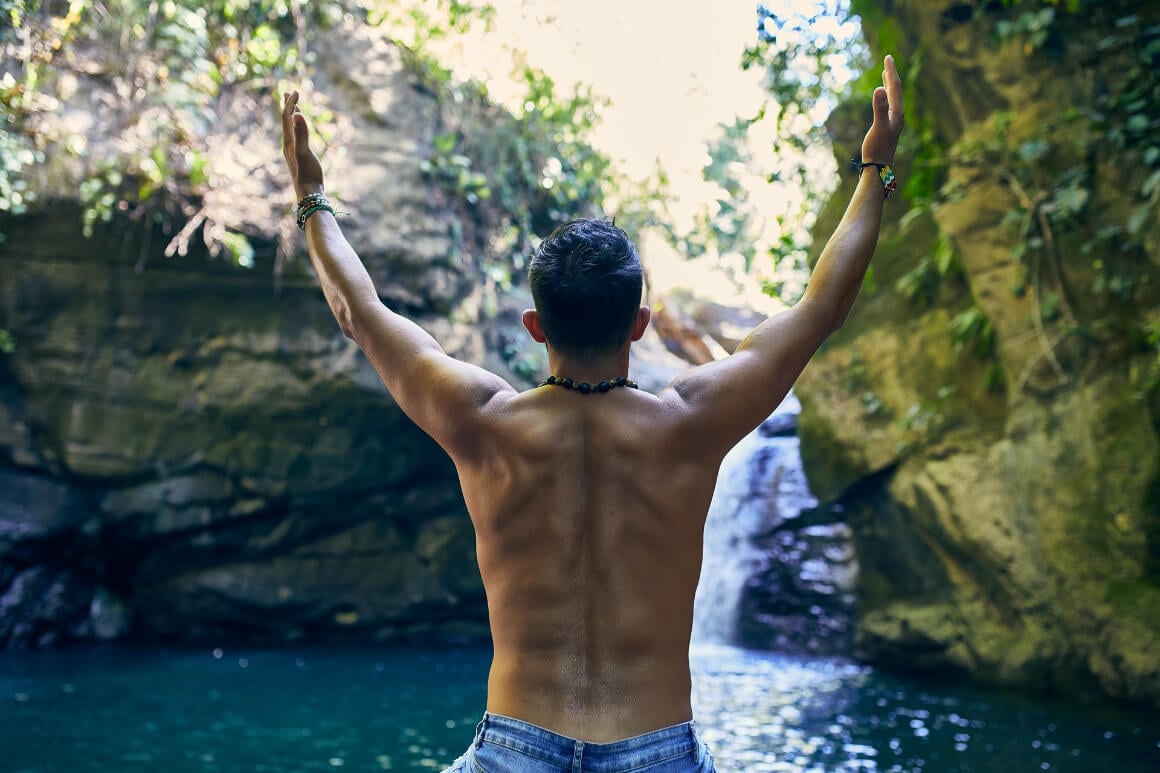 Price
Going on a spiritual retreat isn't cheap, it's certainly not Costa Rican backpacker budget. That's understandable of course because you're paying for food, accommodation, classes, the location, and any other extras that you indulge in. However, there are several things that will increase the price of your chosen retreat.
The most important consideration when it comes to the retreat prices is the location. Retreats that are closer to the bigger cities like San Jose tend to be a little more expensive, just because they're convenient. However, the more isolated ones can also be more expensive because of the difficulty of access.
Another factor that influences the price is the accommodation options. Some of the retreats offer private rooms with private bathrooms while others also have shared rooms in case you want to reduce the price.
Perks
There are several different perks you can enjoy from your spiritual retreat in Costa Rica. The first comes from the location. Costa Rica is famous for its beautiful tropical landscape, beach scenery, and dense jungle, so make sure you choose the kind of environment that you wouldn't mind living in for a few days or even longer.
There's another perk that comes along with choosing the right location too. If you're an active person, then try to choose a retreat that offers lots of chances for adventure activities close by.
While in Costa Rica, you can go hiking, ziplining, rappelling waterfalls, or horseback riding, so why not enjoy them while you're on your retreat? There are even retreats that have hot springs nearby, so if you enjoy a soak in the middle of nature, then check out some of the nearby attractions.
Duration
Most spiritual retreats in Costa Rica also offer a range of different options when it comes to duration. Retreats range from around 5 days to as long as 3 months for some.
The benefits of staying longer are obvious. It means you'll have more time to rest and relax and allow your body to heal and rejuvenate. However, if you don't have time for a longer retreat, doing 5 days will still make a bit impact on your health and wellbeing.
Of course, the duration of your retreat will affect the price and few people can afford or want to stay on retreat for 3 months. But if you're a digital nomad, then a longer retreat can give you more time to center yourself away from the modern world.
Most retreats also offer fixed-term stays based on a set program. These packages usually include food, accommodation, and certain activities for a certain price. However, there are more flexible options available so that you can stay for as many days as you want.
Depending on how long you want to stay, this can be a little more expensive as it means you're not doing one of the set packages, but it's a good option if you want to stay longer or have a shorter amount of time available.
The Top 10 Spiritual Retreats in Costa Rica
Now that you have a better idea about the types and offerings of the spiritual retreats in Costa Rica, let's take a look at the ones I recommend.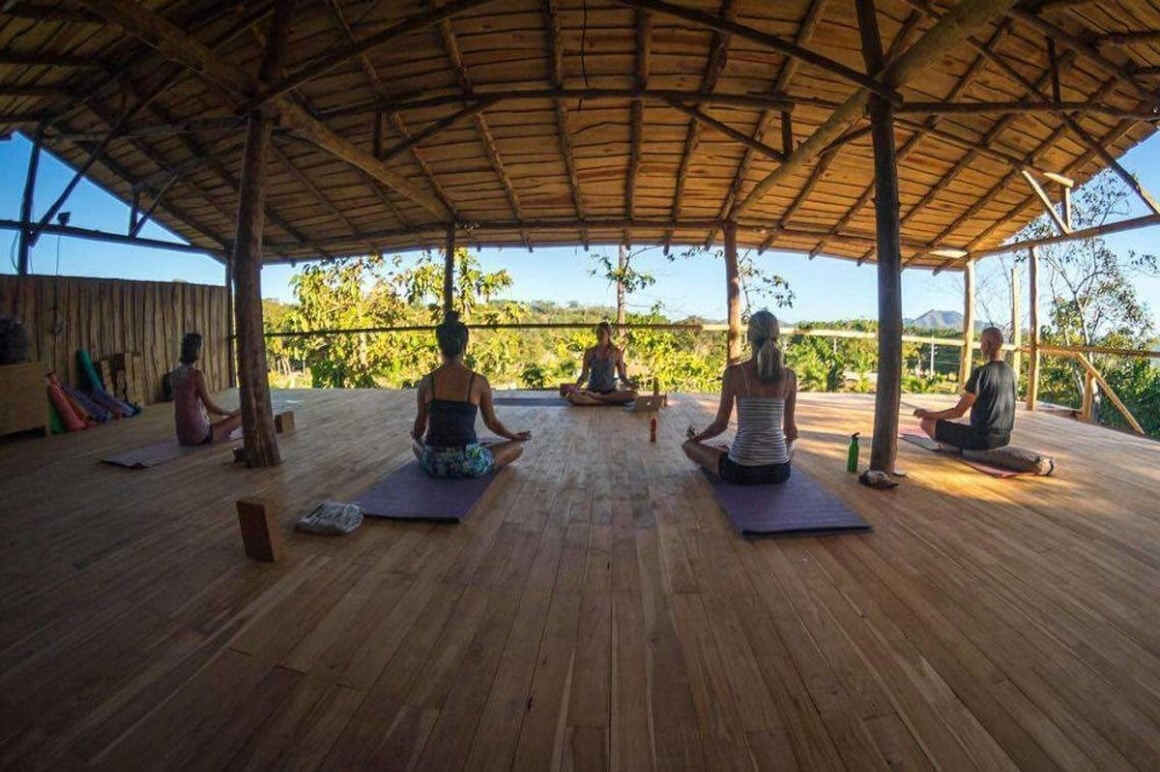 Price: $
Location: Tamarindo, Costa Rica
This is one of the most popular spiritual retreats in Costa Rica, and once you get there, you'll understand why. The price for the 6-day retreat is extremely reasonable and yet it offers so much.
Located close to the beach, the retreat offers a range of yoga classes to suit beginners to the most advanced yogis. The area around the retreat is known for its adventure activities, so you can go zip-lining, hiking, or horse riding when you're not twisting yourself into a pretzel in your yoga classes. This is perfect for those who want to add a retreat to their overall Costa Rica itinerary.
The food at the retreat is top class as well and the chefs there can accommodate any dietary restriction which will help ensure that you're in the best shape possible at the end of the retreat.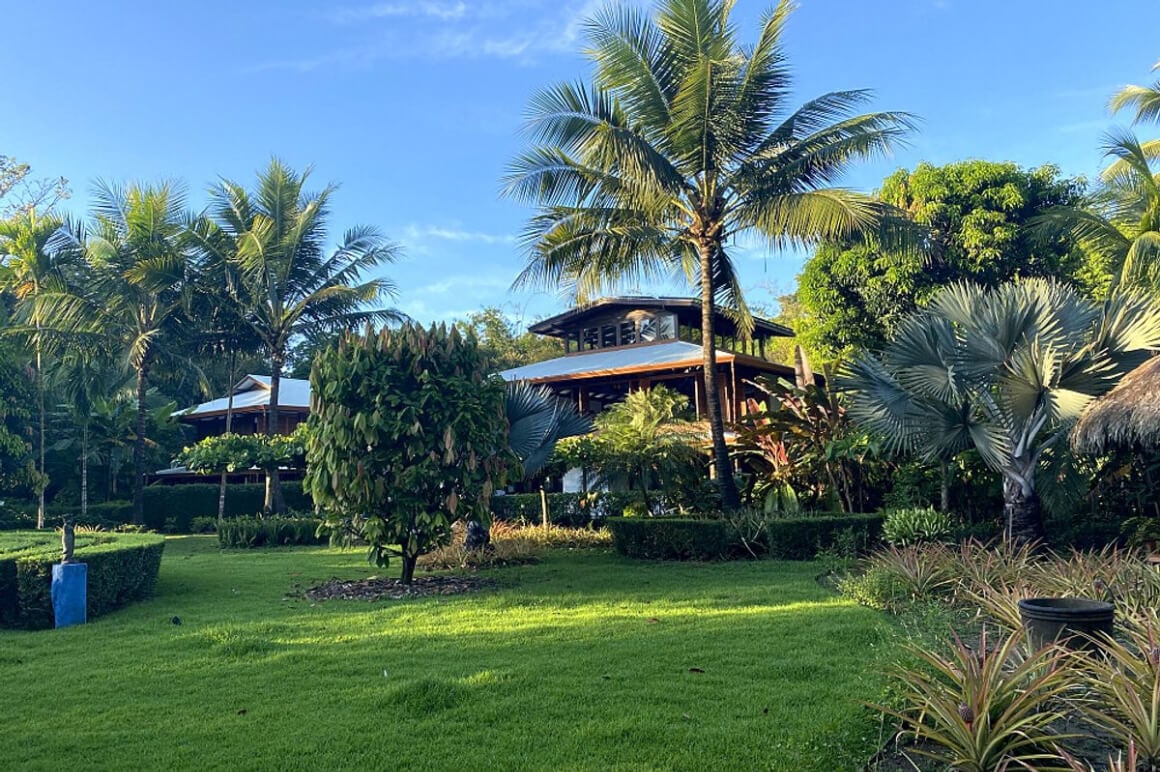 Price: $$
Location: Puerto Jiménez, Costa Rica
This retreat is just for the ladies, and it's a beachfront retreat that's located at the Osa Peninsula in the jungle, perfect for reconnecting with nature and with your own spirit.
With amazing reviews, this wellness retreat will allow you to relax to the sounds of the ocean and the local wildlife and contemplate your own life while watching the sunrise on the retreat's private beach.
While you're there, you can also indulge your body with some yoga for beginner or intermediate levels or settle into your own center with meditation classes. The retreat also offers fitness classes and jungle hikes so you can connect to your heart and work your body at the same time.
Month to month payments, no lock-in contracts, and no itineraries required: that's the exact kind of insurance digital nomads and long-term traveller types need. Cover yo' pretty little self while you live the DREAM!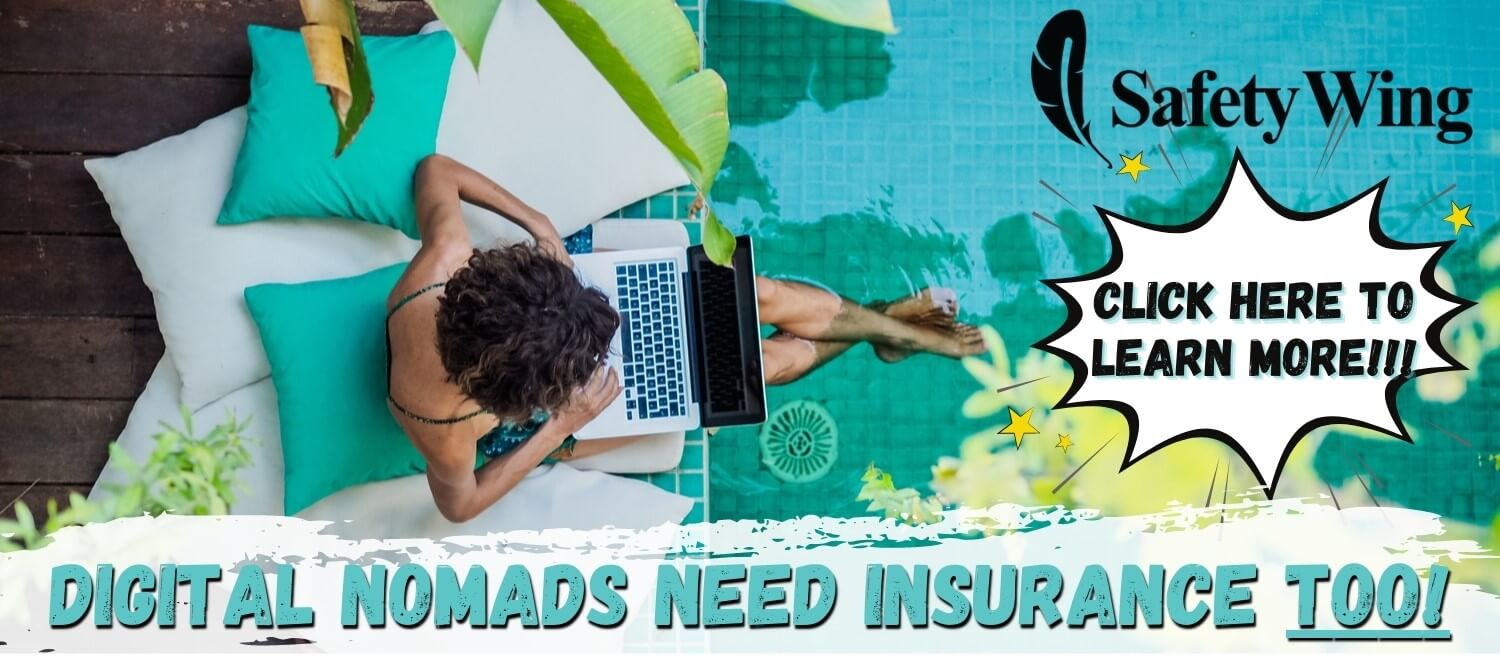 SafetyWing is cheap, easy, and admin-free: just sign up lickety-split so you can get back to work! Click the button below to learn more about SafetyWing's setup or read our insider review for the full tasty scoop.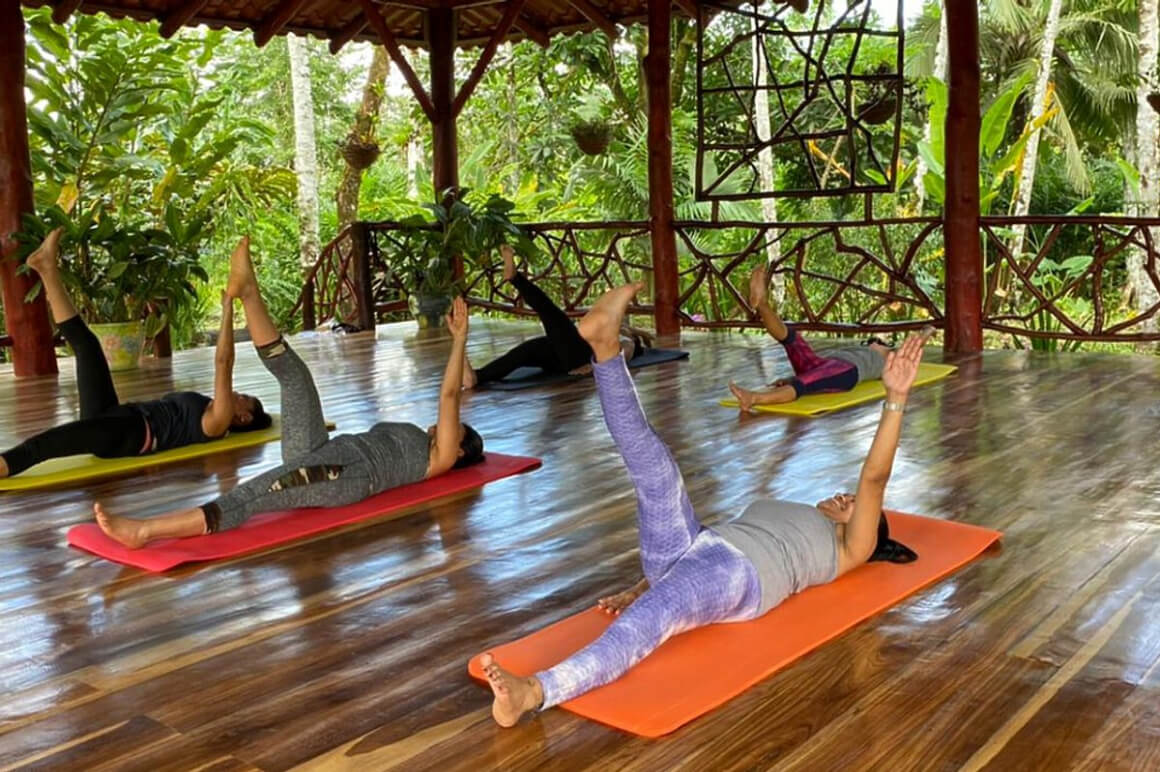 Price: $
Location: Liberia, Guanacaste Province, Costa Rica
If you have limited time and a limited budget, then you'll love this 5-day wellness retreat. Located at the Volcano Hot Springs Yoga Center at the Blue River Hotel, it's an award-winning eco-resort and offers a peaceful environment as well as lots of activities.
This retreat is designed to be welcoming for singles, couples, and groups and is located in one of the most naturally stunning locations in all of Costa Rica, with the rain forest, volcano crater, and river close by.
The hotel itself is gorgeous, with mineral hot springs pools, a freshwater pool, a gym, a bird sanctuary, and a botanical farm. The retreat is all-inclusive, with meals, accommodation, yoga classes, and nature adventures all included in the price.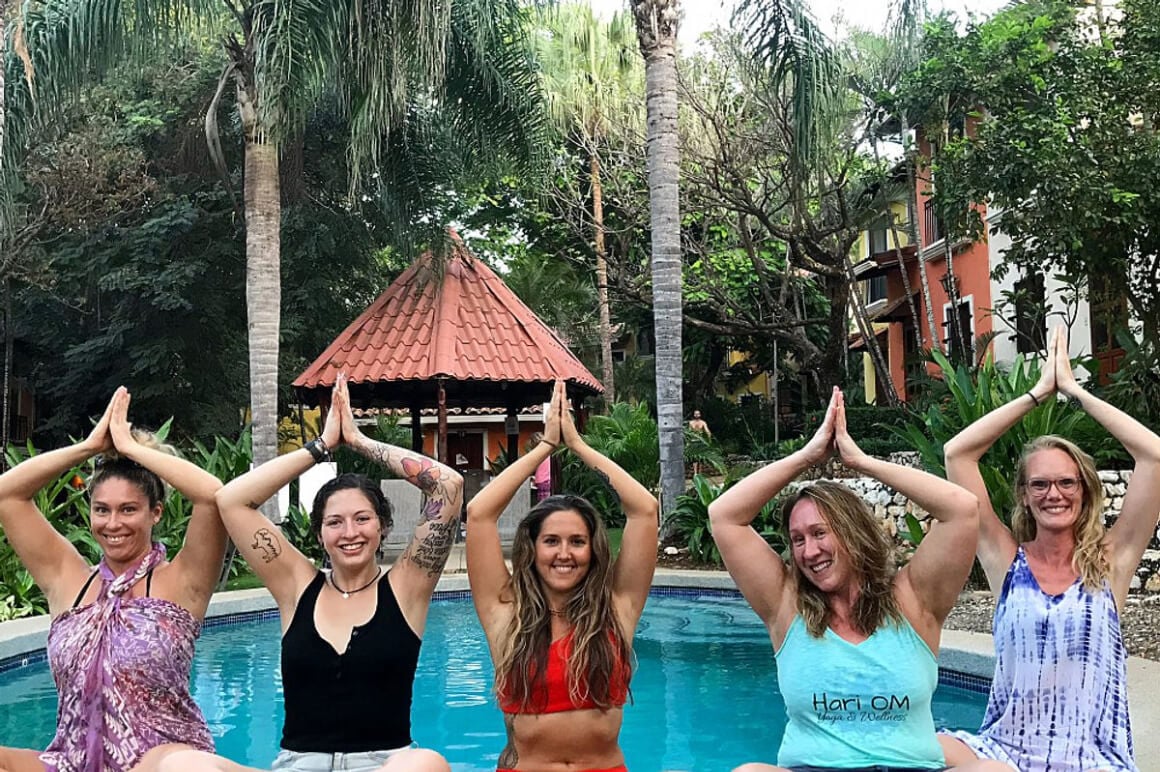 Price: $1,300
Location: Tamarindo, Costa Rica
Ever wanted to learn about the traditional wellness rituals and practices of Ayurvedic medicine? You can do that in Costa Rica too! This retreat combines the nature experience and luxury of a retreat with an educational course on Ayurveda and its healing practices.
During this course, you'll learn how to optimize your health by balancing your spirit, body, and mind and be able to take these practices back to your regular life.
Designed to be easy to understand and adapt to your life, you'll explore the beaches of Costa Rica while you eat Ayurvedic foods and take workshops on nutrition, chakras, and mindfulness at the same time.
If you're dedicated to constantly learning and improving your life, then you'll love this retreat!
Price: $
Location: San José, San José Province, Costa Rica
When you're focused on healing and destressing from your busy life, you need to start at the beginning, by cleansing your body and your spirit from everything that has come before. This spiritual retreat offers you the chance to detox and cleanses in a safe way in beautiful surroundings so you can start again on a healthier path.
Let yourself be guided by a certified natural health professional in the beautiful surroundings of this retreat, with rainforest on all sides. With an individual, personalized approach to detox, the guides at this retreat will help you find a detox program that works best with your condition and preferences.
The retreat also offers yoga and meditation to suit all levels to support your health and detox journey.
Forget boring accommodation… book yourself an EPIC STAY!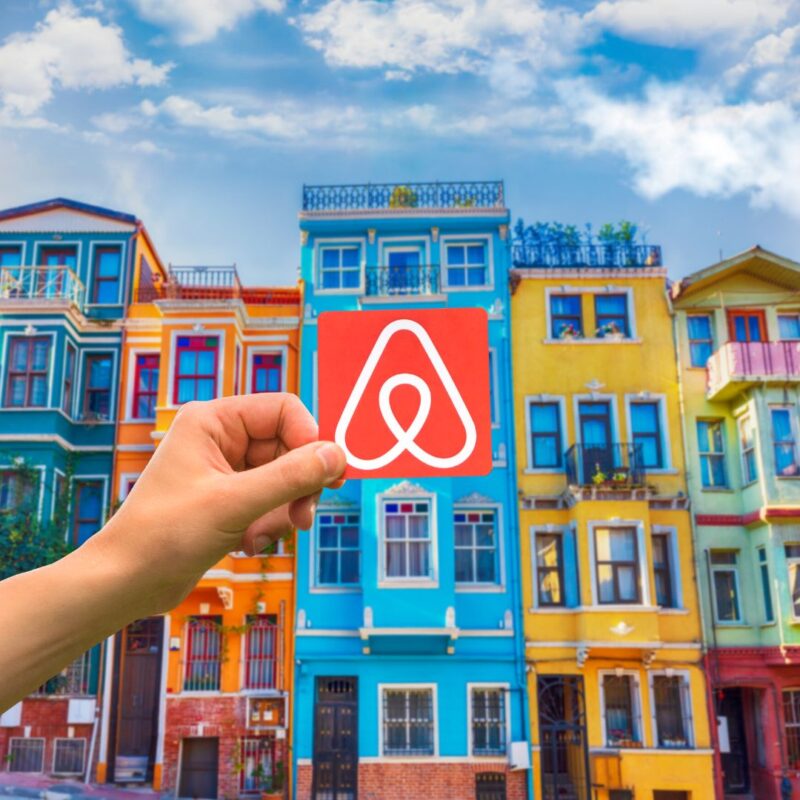 Why stay in a naff hotel when you can stay in a cosy, stylish local house instead? And for half the money too!
Stay somewhere EPIC and save your hard-earned dollars — from houses to barns to castles and caves, there is an Airbnb for every occasion!
Book an EPIC Stay
Price: $$
Location: Playa Chiquita, Costa Rica
Recharging your mind and your body is much easier when you're located in beautiful surroundings. This spiritual retreat in Costa Rica is simply stunning, located on the Caribbean Coast.
It's designed mostly for women who want to dig down deep and find their own wildness through their connection with nature, self-care, yoga, meditation, and Ayurveda practices.
Find your own power at this retreat, dance like no one's watching, and move your body in the pursuit of finding a wilder, more natural way of life. With natural foods, healing practices, sacred ceremonies, and sharing circles you'll learn to awake the dormant female energy inside of you and utilize this energy throughout your everyday life.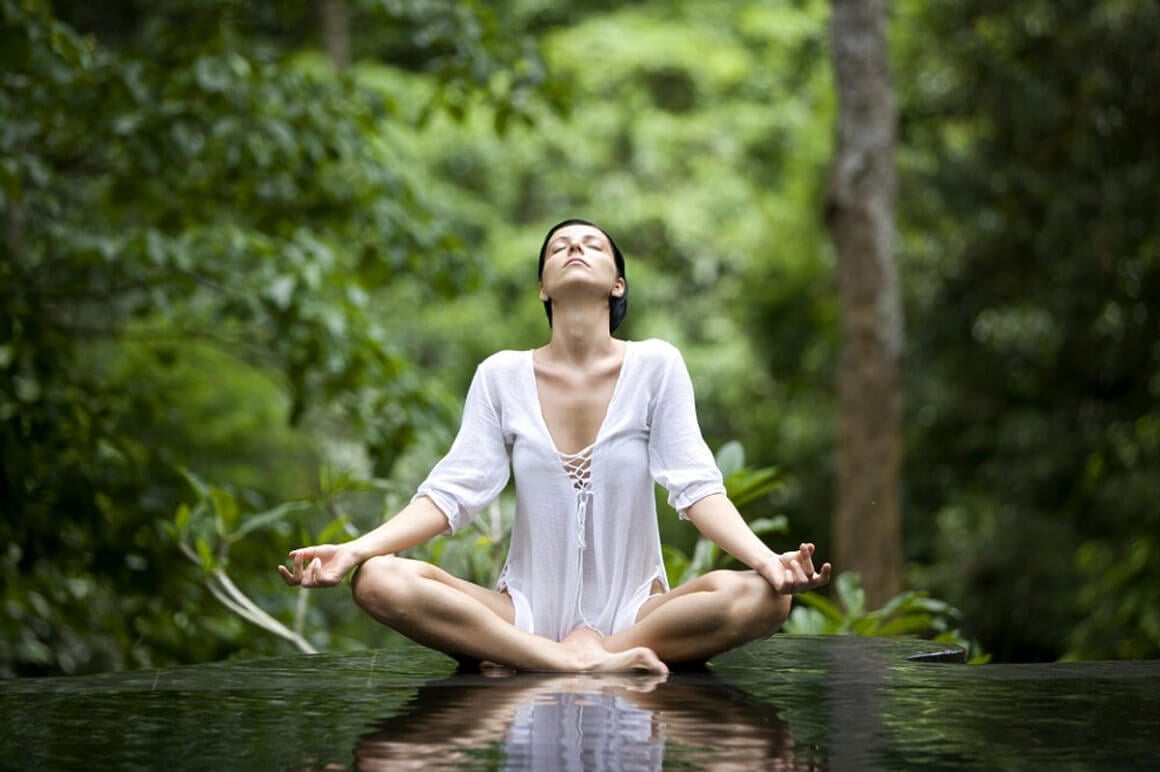 Price: $$
Location: San José Province, Costa Rica
Are you the type of person who loves meditation? Who finds that it's the ideal way to settle your mind, find your center, and focus on what's important? Then why not try this meditation retreat in Costa Rica?
This 5-day exploration into your heart and soul is an intense, private retreat that isn't for the frail of heart! It's designed for a maximum of two people and involves a diagnostic session as well as intense coaching and therapy sessions.
When you're not in therapy, you can heal your heart and body in the retreat's holistic healing sessions that will help give you valuable tools to improve your life once you get back home. Get ready for a truly transformative experience!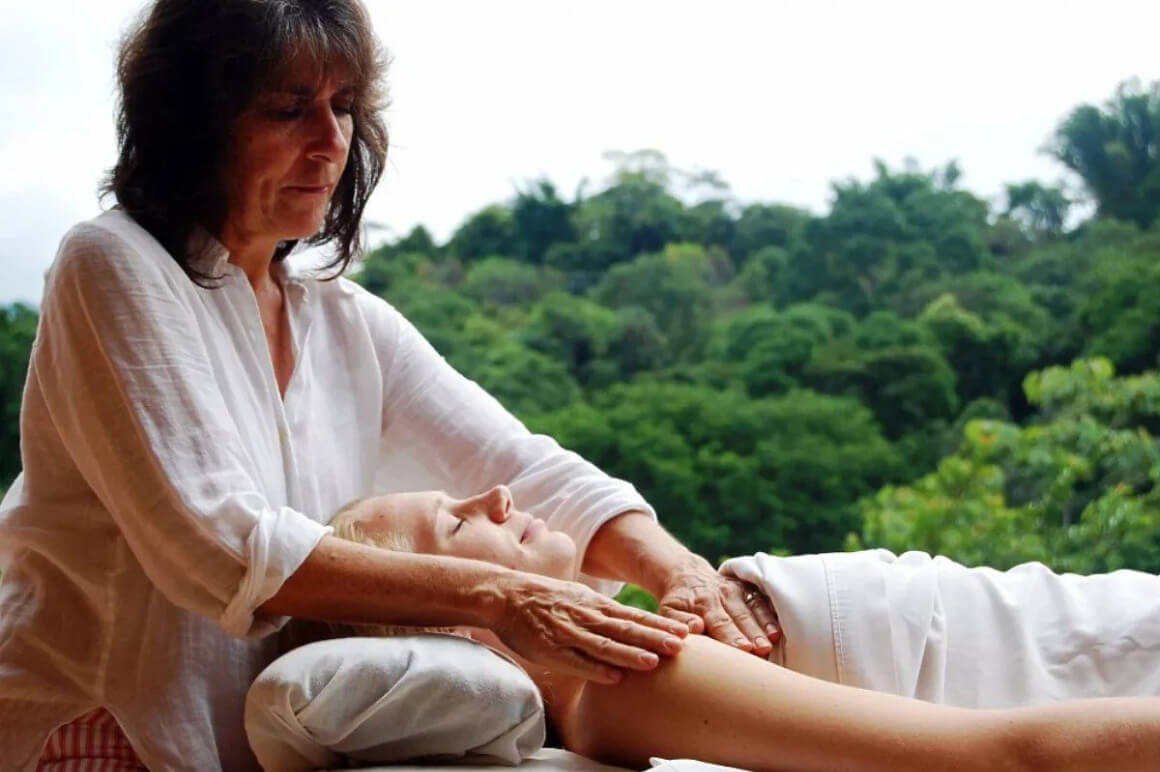 Price: $$
Location: San José, San José Province, Costa Rica
Are you traveling on your own and want a place where you can relax and be alone but still have the option to interact with other people who are on the same journey? Then why not try this 8-day retreat?
With its focus on rejuvenation and slowing down the fast pace of modern life, this retreat offers a week of yoga classes, hiking, swimming, wellness services, and gourmet meals located in a beautiful jungle environment.
And once you're done for the day, you'll be able to retreat to your private casita with its view of the local wildlife and ruminate on what you've learned about yourself and the world.
While you're at the retreat, you'll have the chance to go surfing, visit a local waterfall, ride horses through the forest, or try zip lining. It offers a truly individual experience, one that you can customize to your tastes, so make sure that you make the most of it and walk away feeling fabulous.
Is This the Best Daypack EVER???
Price: $$$
Location: Puntarenas Province, Costa Rica
Do you have a little longer to devote to your happiness and wellbeing? Then why not spend 3 weeks in paradise on your retreat? This retreat is surprisingly popular considering how long it is, so you may struggle to find a place if you don't book early.
This retreat uses scientifically-backed practices to help people improve their happiness and wellness and their lives overall. The program was evaluated through studies at UC Santa Barbara and is basically a college-level course in Positive Psychology complete with yoga, delicious food, mindfulness classes, and workshops led by experts.
If you're the type of person who wants the wellness that you get from a retreat to make lasting changes in your life, then why not learn about it during your spiritual retreat in Costa Rica?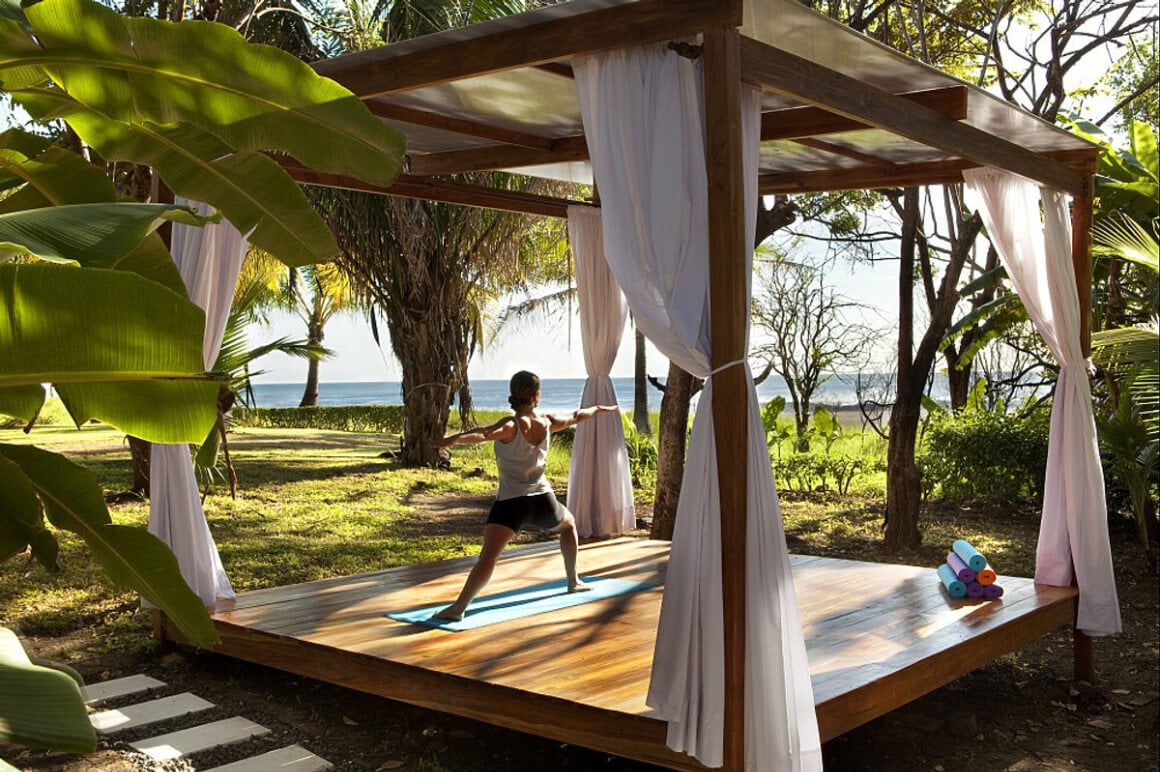 Price: $$
Location: Playa Azul, Guanacaste Province, Costa Rica
Sometimes, you just need to reward yourself, indulge in self-care in beautiful surroundings, and allow your body to heal and shift back to a more natural way of life. And that's exactly what this spiritual retreat offers. Located on a virgin beach and surrounded by dense jungle, this retreat is an experience, one that's specifically tailored to you.
Although the spiritual sanctuary offers yoga, meditation, delicious and healthy food, as well as wellness practices like many others, the program that you work through at this retreat will be specifically tailored to you, to where you are, where you want to be, and what you'd like to achieve.
This personal approach will put you at the center of your own healing journey, and it's a true luxury in these days of pre-packaged experiences.
Don't forget insurance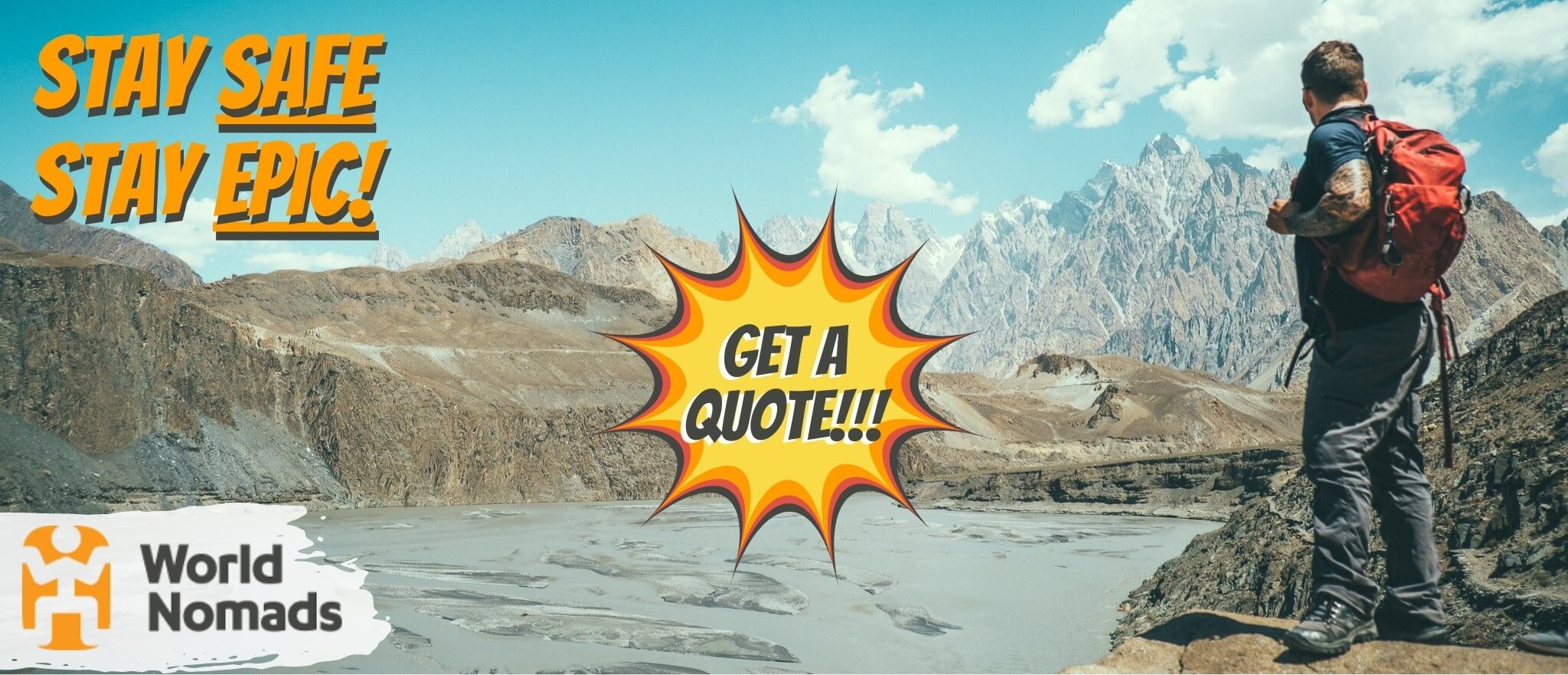 World Nomads' mission is to support and encourage travellers to explore their boundaries. They offer simple & flexible travel insurance, and safety advice to help you travel confidently.
They've been doing it since 2002 – protecting, connecting, and inspiring independent travellers just like you.
Get a quote below or read our in-depth review!
World Nomads provides travel insurance for travelers in over 100 countries. As an affiliate, we receive a fee when you get a quote from World Nomads using this link. We do not represent World Nomads. This is information only and not a recommendation to buy travel insurance.
Final Thoughts on Spiritual Retreats in Costa Rica
Costa Rica is the ideal place to enjoy a spiritual retreat. The nature, the people, and the 'chilled-out' culture combined, create a place where you can get back in touch with yourself and what's important.
If you're not sure which retreat to go for, I recommend my best overall experience, the 6-Day Revitalize & Rejuvenate Yoga Retreat in Costa Rica.
However, if you're looking for a more intimate, personal experience, then why not go the luxury option with the 6-Day Tailored Luxury Yoga & Mindfulness Retreat in Costa Rica.
So, the next time the modern world leaves you exhausted and unwell, why not take the time to work on your spiritual, mental, emotional, and physical health in the stunning surroundings of Costa Rica.
---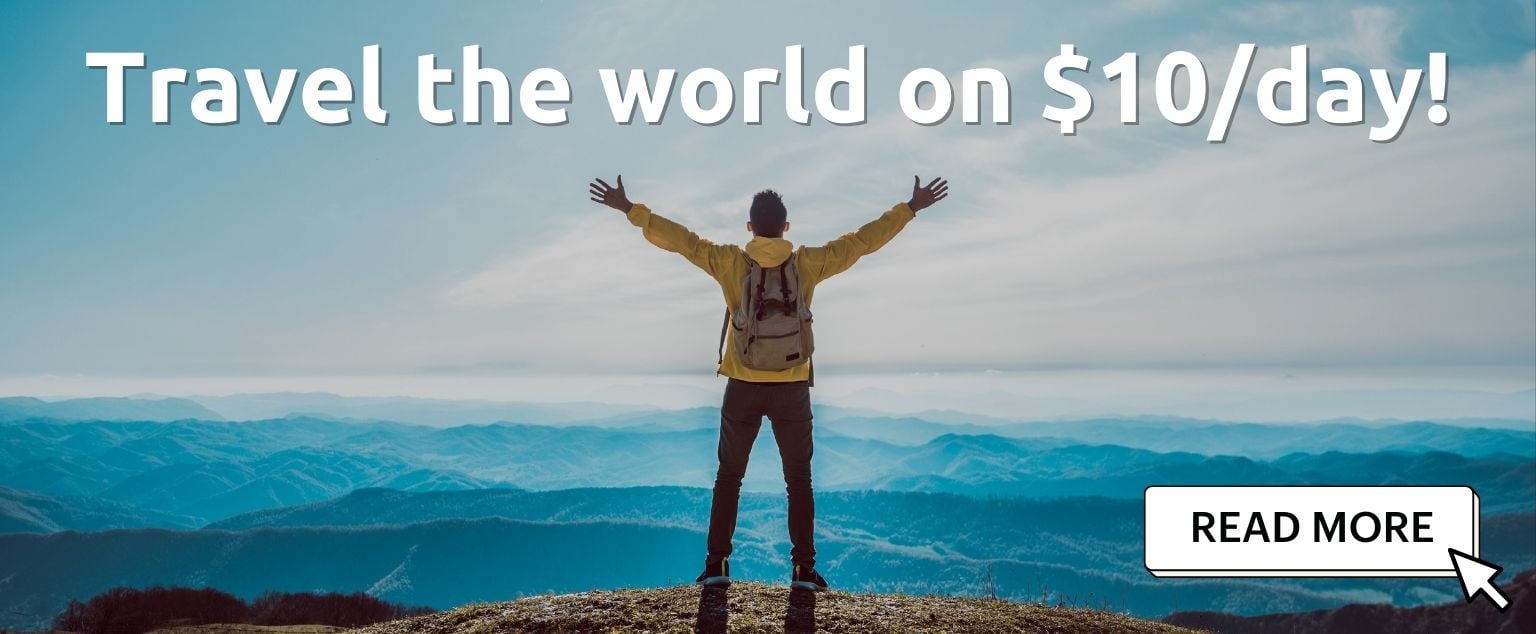 And for transparency's sake, please know that some of the links in our content are affiliate links. That means that if you book your accommodation, buy your gear, or sort your insurance through our link, we earn a small commission (at no extra cost to you). That said, we only link to the gear we trust and never recommend services we don't believe are up to scratch. Again, thank you!