Are you feeling stressed and strung out? Disconnected from your inner self and maybe even from the world around you? Then it sounds like you need to go on a meditation retreat.
A meditation retreat is all about learning to switch off from your day-to-day life and learning to be more present. It's about healing your mind, body, and soul. A country that widely adopts this ethos into its culture is Costa Rica.
Costa Ricans live life in Pura Vida, which means pure life. It's all about healing, putting good food in your body, and adopting practices that make you feel good and healthy. A meditation retreat in Costa Rica is going to show you just how to do that.
Costa Rica offers a huge range of meditation retreats and many of them are surrounded by stunning natural landscapes. With the sheer number of meditation retreats available in Costa Rica, it can be stressful choosing one – which is totally not what retreats are about!
To help you out, I've prepared this guide to the best meditation retreats in the country. Let's take a look…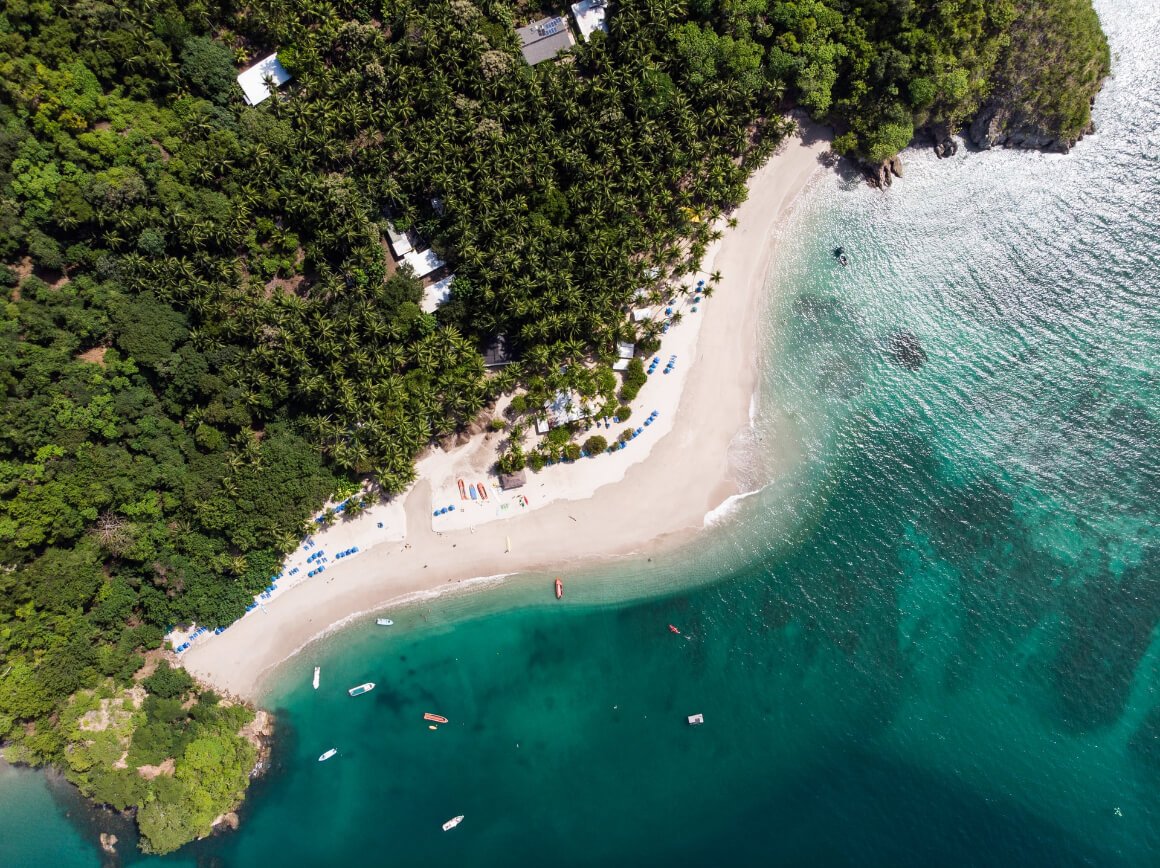 Why Should You Consider a Meditation Retreat in Costa Rica
Meditation is often a solitary practice. It's just you, exploring your inner self, and being alone with your own thoughts and emotions. But when meditating at home can be distracting. So going on a retreat can help you learn to be more present and give you the space you need that you can't find at home. They are also awesome places if you're looking for a sleep-focused trip too.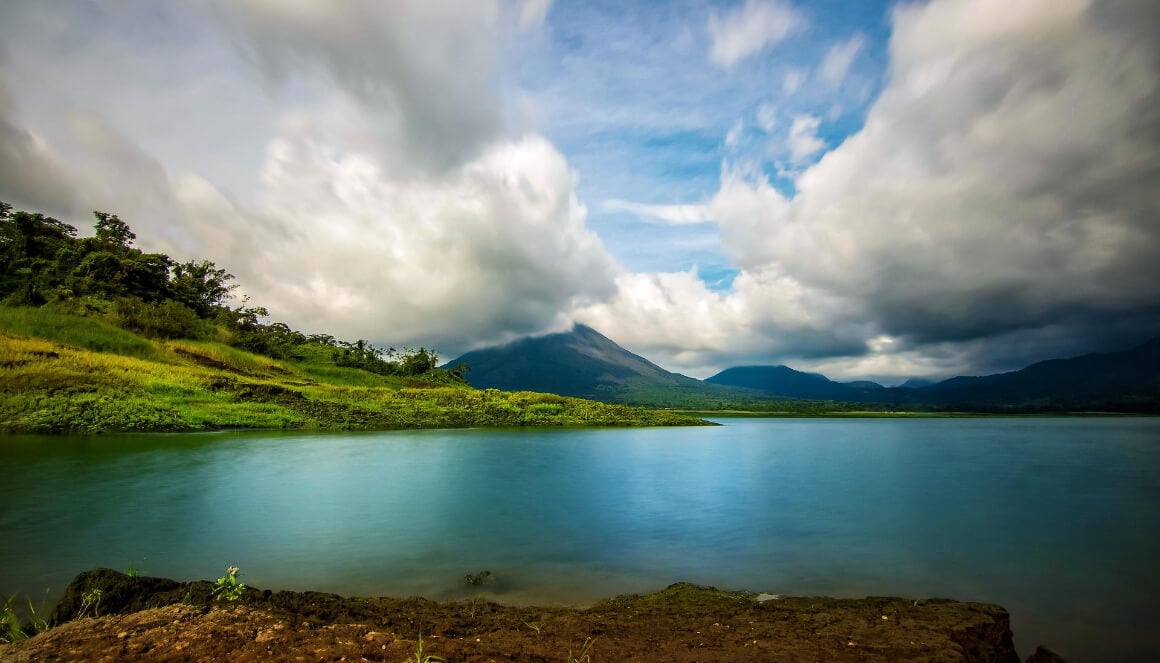 Going on a meditation retreat in Costa Rica will reward you in ways you might not expect. For people who are new to meditation, it can be a way to learn techniques from experts. If you're experienced in meditation, it can help you go deeper and develop stronger practices.
Whatever your skill level, taking the time to go to a meditation sanctuary can help connect you to a community of fellow seekers. You'll also have access to experienced teachers who can help you overcome any issues or problems, giving you plenty of chances to learn and experience more.
What Can You Expect From a Meditation Retreat in Costa Rica?
A meditation retreat has the potential to offer you massive inner growth in just a short time. It's a brief period outside of the normal flow of life when you can intensively learn and focus, without outside distractions.
Meditation retreats in Costa Rica come with stunning natural surroundings that provide the perfect backdrop for relaxation, as well as boost your connection to the natural world. They're usually tailored for all skill-sets, from every level to expert, but there are retreats that are tailored for specific levels in case you're a little shy about your meditation experience or want a more personalized program.
Most of the meditation sanctuaries in Costa Rica also offer other practices like yoga to enhance and support your meditation. They also adopt that Pura Vida lifestyle, which means cooking up organic, raw, or vegetarian food to nourish your body and improve your physical health at the same time.
The facilities you'll find at many of the retreats range from basic and simple to simply spectacular, it's all about how much money you're willing to spend.
The outdoor activities offered at many of the retreats can't be underestimated either. Costa Rica is known for its stunning landscape, so if you're into moving meditation, then a meditation and hiking retreat might be just what you need.

Unlock Our GREATEST Travel Secrets!
Sign up for our newsletter and get the best travel tips delivered right to your inbox.
How to Choose the Right Meditation Retreat in Costa Rica for You
Choosing a meditation retreat in Costa Rica is a matter of balancing the inner and outer needs, restrictions, and preferences.
Firstly, you need to decide what you want from your retreat. Are you looking for a quick introduction during your travels in Costa Rica? Or are you looking for something long-term to do some serious inner healing? If you're only here for a short while, you might want to look for a short retreat in an area you're already planning to visit in Costa Rica.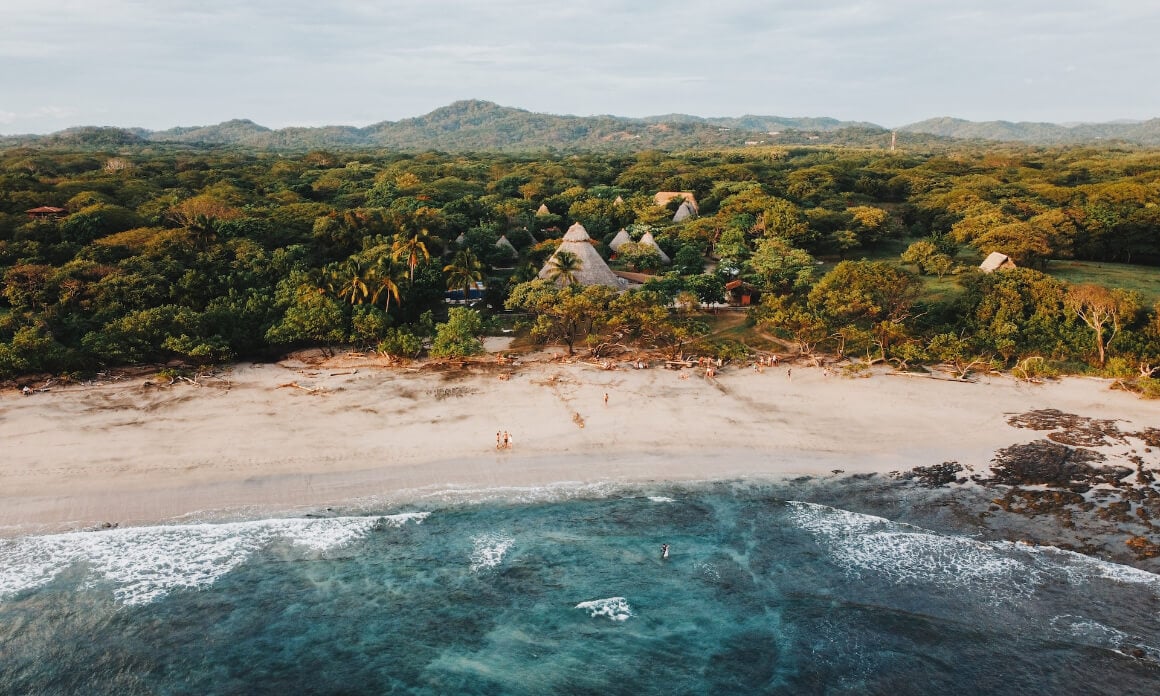 Once you've decided on your wants and preferences, it's all about your restrictions. How much time do you have? How much money do you want to spend? Where else do you want or need to go while you're traveling in Costa Rica? The more seriously you take these restrictions on your time, budget, and travel time the more likely you will find a retreat that's perfect for your needs.
Here's some more information on the important factors to help you make your decision.
Location
Costa Rica is famous worldwide for its spectacular and incredibly varied natural scenery and offers meditation retreats in some of the best locations in the country. This can make it hard for you to narrow down your choices, but make sure you find a location that's convenient for your Costa Rica plans overall.
Apart from that, it's all about choosing the best scenery and landscape that works for you. For isolation, try a retreat near the Arenal Volcano or in the Osa Peninsula, where you'll enjoy the rainforest and the best kind of quiet atmosphere.
If you don't have a lot of time, try to stay close to the cities like San Jose or head to Montezuma or Nosara for meditation in a resort town with great surfing. This can help you add activities to your Costa Rica itinerary outside your retreat too.
Practices
Meditation is of course one of the most popular activities during retreats in Costa Rica, but this area offers a huge range of additional options.
Yoga is one of the most popular options offered along with meditation, and you'll find a range of yoga styles in Costa Rica from Hatha yoga to Kundalini, Restorative, and Yin Yoga. Most of the retreats offer yoga for all levels as well, so it doesn't matter if you can turn yourself into a pretzel or can't touch your toes, you'll still fit in.
Ayurveda is another popular practice in Costa Rican retreats. Ayurveda is an alternative medicine system that originated in India, but has been widely adopted worldwide.
It uses food, herbs, and other things to help detoxify your body, connect you to the world and yourself, and reduce symptoms and worry. Eating this way, even for a short time, can be a good way to improve and strengthen the health of your body.
You're also likely to find breathwork exercises at the retreat you choose as these are good supports for meditation and are excellent for destressing and detoxifying.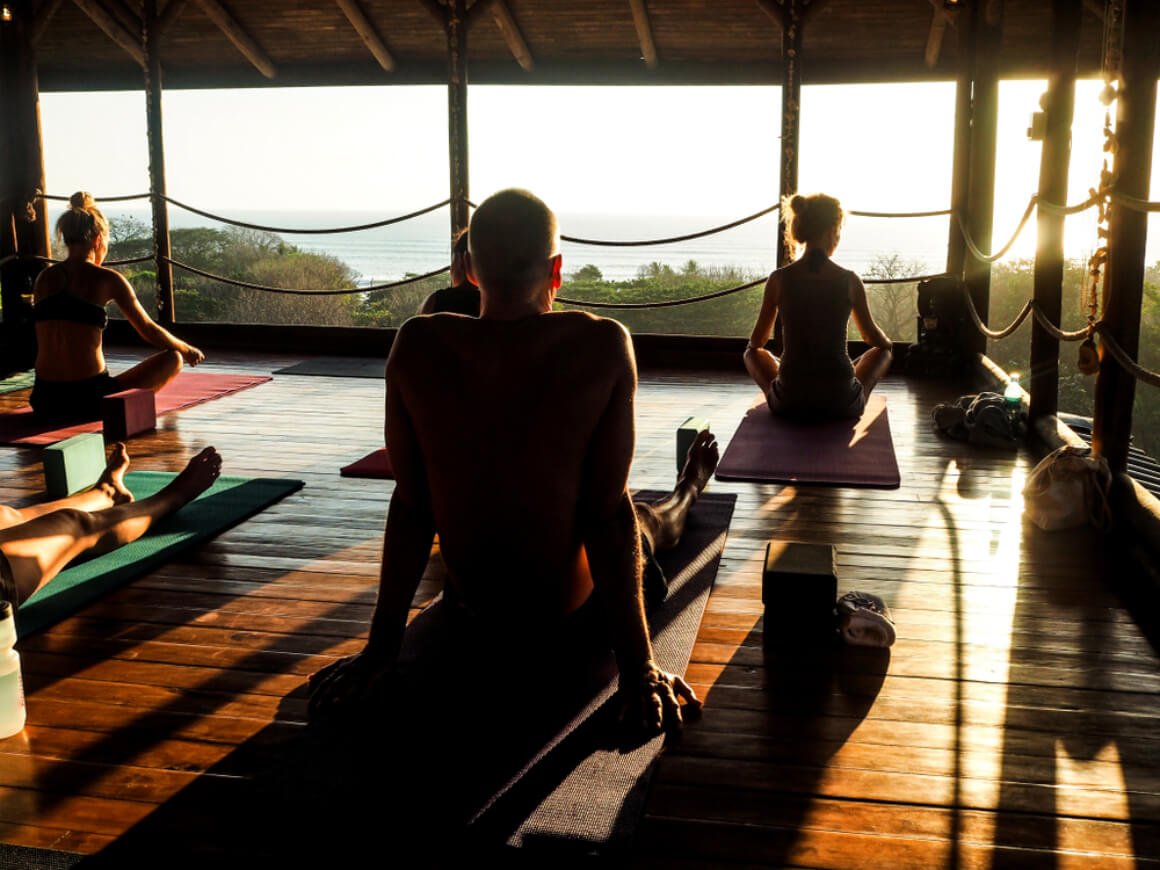 Price
The price of Costa Rican meditation sanctuaries varies from a few hundred dollars to a few thousand, all depending on several factors. One important factor is the accommodation.
The cheapest retreats have very basic, often shared accommodation. You'll be comfortable in these options, but they aren't luxurious. The most expensive options have all the extras, with private rooms that are almost suites.
Another factor that helps determine the price is the schedule. The retreats that are cheaper have a few classes and scheduled activities, most of them meditation related.
The more expensive options have a lot more activities. This may include classes, lectures, outdoor activities, and more, so choose one of these options if you'd prefer to be more active during your stay.
Perks
The biggest perk when it comes to going on retreat in beautiful Costa Rica has to be the outdoor activities. Costa Rica has famously beautiful jungles, beautiful beaches, mountains, and everything in between. A lot of the retreats offer activities that will allow you to explore these natural features.
This isn't as separate from meditation as you might think. Some people find that movement is key to finding inner peace and contemplation, and moving mediation is an accepted practice.
So, if you're the active type, look for a retreat that offers surfing, hiking, or trekking as part of your practice and connect with yourself by moving your feet.
Duration
Costa Rica has something for everyone when it comes to retreat duration. If you have limited time, then you can try a two-day retreat and then get back to your regular life without too much disruption.
But if you have more time and really need the extra space to heal and rejuvenate, then why not try one of the longer retreats? Investing in yourself for one of the 21-day retreats can be a good way to get back to an almost clean slate, allowing you to take the time to truly cleanse your mind and body ready for your return to everyday life.
The Top 10 Meditation Retreats in Costa Rica
Now that you're armed with a little more information, let's take a look at my specific recommendations for meditation retreats in Costa Rica.
Best Overall Meditation Retreat in Costa Rica – 7 Day Ayurveda Training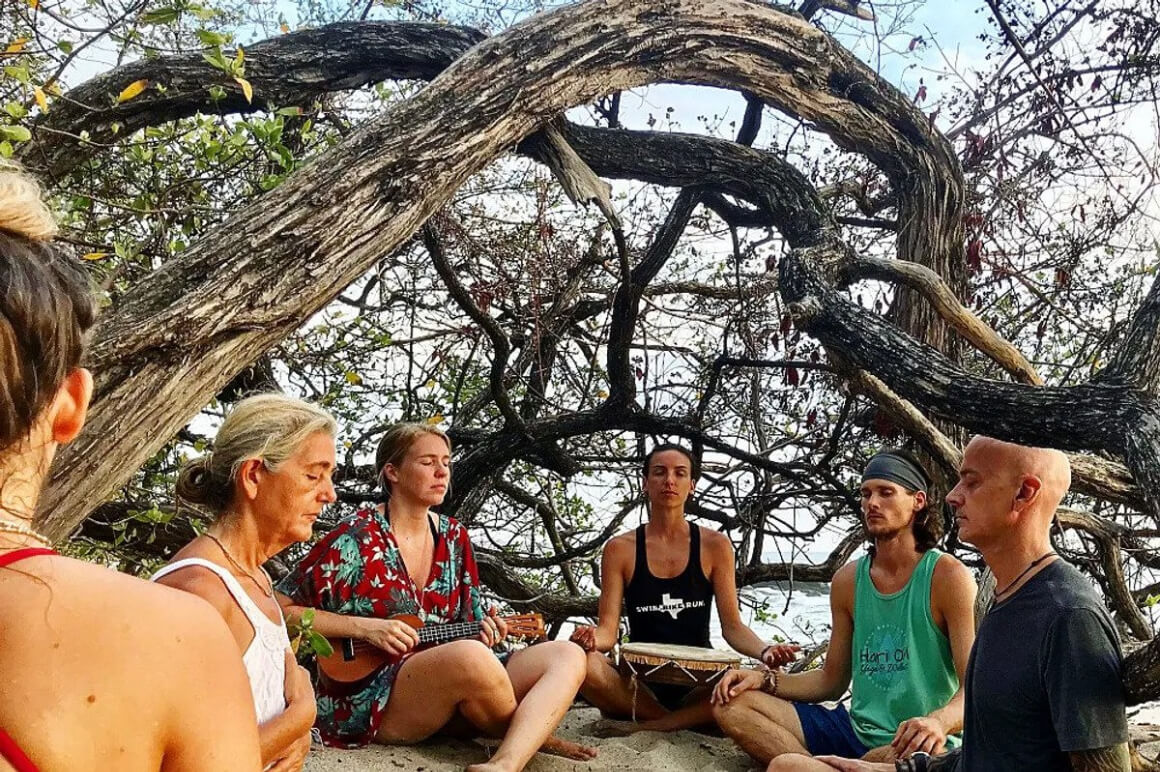 If you're going to take the time to do a meditation retreat in Costa Rica, then why not get a little more from the experience? This retreat offers the usual yoga and meditation classes, sessions, and training but will also teach you about the Ayurveda system of health and wellbeing.
The retreat's daily classes on Ayurveda healing and eating are the perfect counterpart to the yoga and meditation classes and will show you lots of different ways to achieve health and wellbeing through the mind, body, and spiritual connection.
You'll also be able to attend courses on other topics like mindfulness, chakras, and nutrition.
Best Detox Meditation Retreat in Costa Rica – 6 Day Special Detox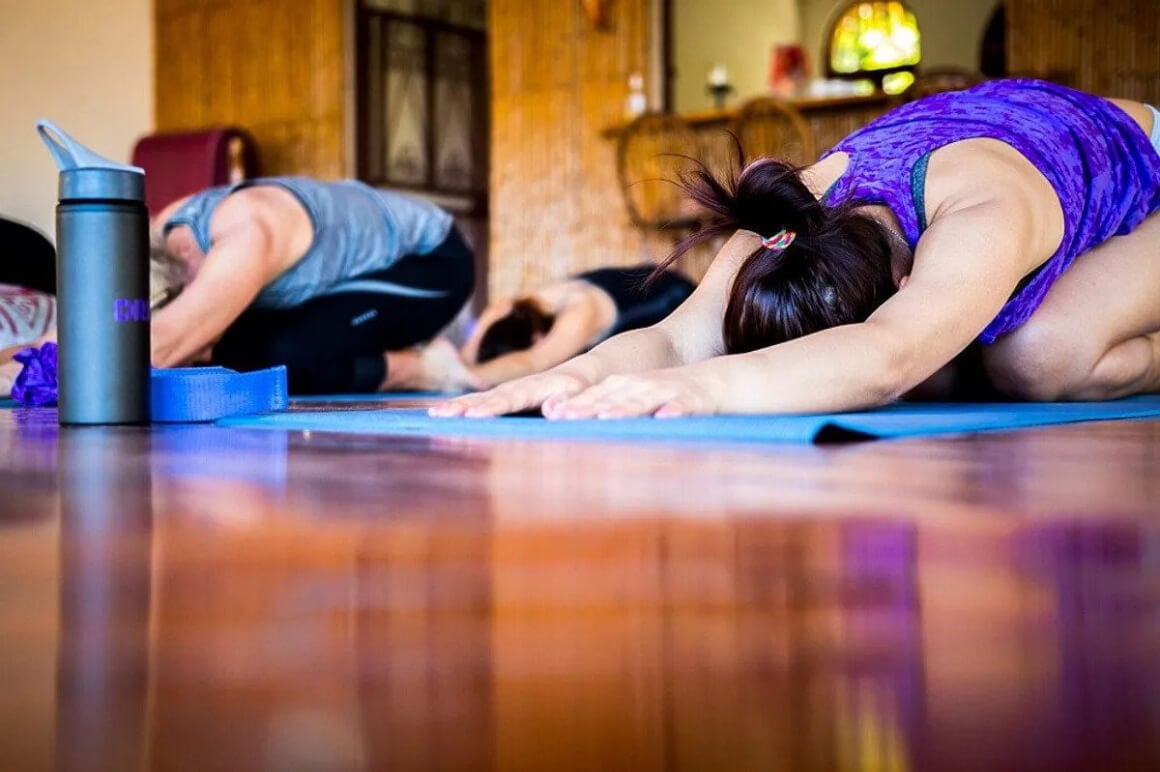 Too often, we get caught up in the daily grind and forget to look after our bodies. If you're looking to re-energize and embark upon a healthier path, this is the retreat for you.
On this detox treat, you'll be able to cleanse and purify in a safe way, guided by a certified natural health professional with a beautiful mountain backdrop. Located in a quiet rainforest, you'll find nothing but rejuvenation and restoration.
As well as meditation practices, you'll also take part in Restorative Yoga and General Yoga classes. All food is vegan or vegetarian and organic.
Month to month payments, no lock-in contracts, and no itineraries required: that's the exact kind of insurance digital nomads and long-term traveller types need. Cover yo' pretty little self while you live the DREAM!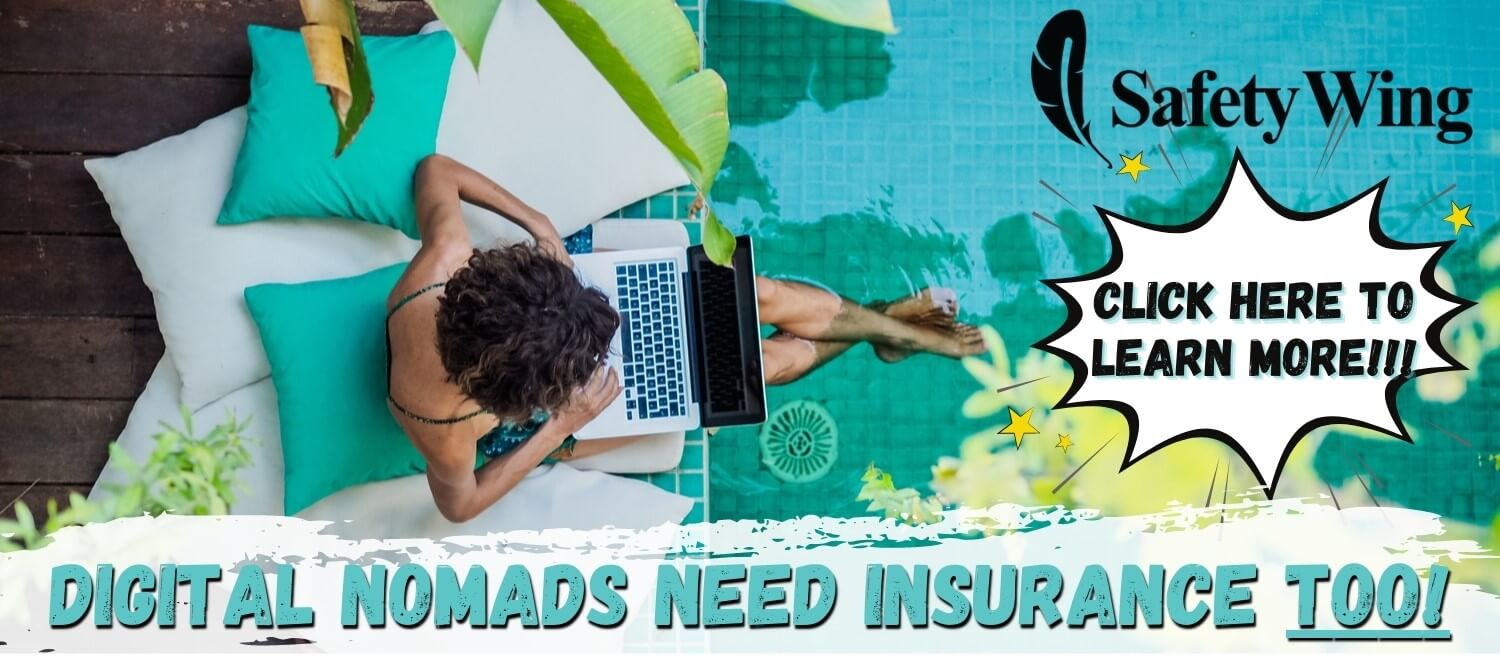 SafetyWing is cheap, easy, and admin-free: just sign up lickety-split so you can get back to work! Click the button below to learn more about SafetyWing's setup or read our insider review for the full tasty scoop.
$
Location: Villa Asana, Jaco, Puntarenas, Costa Rica
This retreat only runs for three days but it packs a lot into that time. You can customize your experience during your stay, doing activities like zip lining or hiking or focusing on your meditation for a truly personal experience that will help you achieve your goals.
You'll also get the chance to find inner peace and outer balance through intensive yoga classes from a range of disciplines.
The retreat caters to all levels, so everyone is welcome, and also offers delicious meals and simple lodgings that won't distract you from what you're really there to do.
Best Yoga and Meditation Retreat in Costa Rica – 6 Day Heal and Reset
$$
Location: Playa Hermosa
Why not take six days in the upscale beach town of Playa Hermosa to meditate and enjoy some yoga in the tropical warmth and jungle beauty? During the retreat, you'll get the chance to enjoy different types of yoga including Hatha, Yin, and Vinyasa flow as well as soul-searching meditation sessions.
The retreat also offers some other interesting activities like an inner-child healing workshop and excursions into the natural landscape. And the food is a plus too, home-cooked and made from local ingredients to benefit your health and reduce your footprint on this stunning natural area.
$$
Location: Arenal Volcano, Alajuela Province
This retreat isn't technically near the mountains, but near a volcano, which makes for an atmospheric if slightly nerve-wracking environment. The schedule for your stay will be determined by you as this is a strictly personal experience, so you'll be able to schedule the classes and sessions that most suit your goals.
With yoga, meditation, massage, sweat lodges, and more available, you'll find everything you need at this retreat to relax, detoxify, and get back in touch with the needs of your body and soul. As an added bonus, you'll have spectacular scenery during your stay at the same time!
Forget boring accommodation… book yourself an EPIC STAY!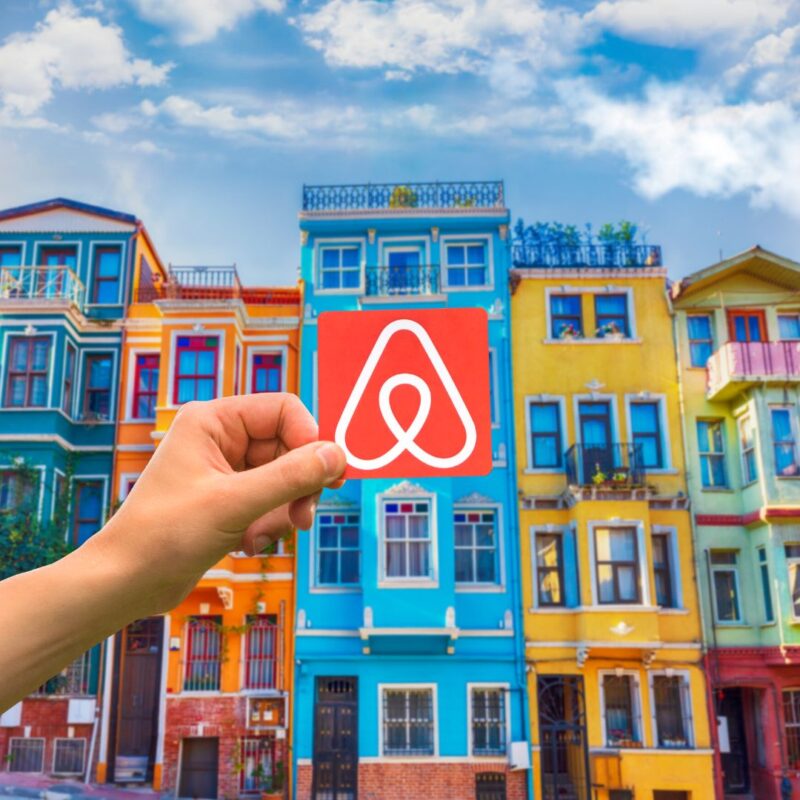 Why stay in a naff hotel when you can stay in a cosy, stylish local house instead? And for half the money too!
Stay somewhere EPIC and save your hard-earned dollars — from houses to barns to castles and caves, there is an Airbnb for every occasion!
Book an EPIC Stay
Do you have the very simple goal to feel happier by going on a retreat in Costa Rica? That's exactly what this retreat will help you with.
It starts you out each morning with yoga and meditation sessions and encourages lots of self-study so you can learn healthy habits and ways of living that will lead you toward the happiness that you're looking for.
In the afternoons, you'll enjoy excursions to local landmarks as well as workshops that will help you integrate your new habits into your life so that you can take the tools you learn home when you go.
You'll also get the chance to enjoy the retreats extras like the private beach or get to know the locals or fellow visitors at the retreat.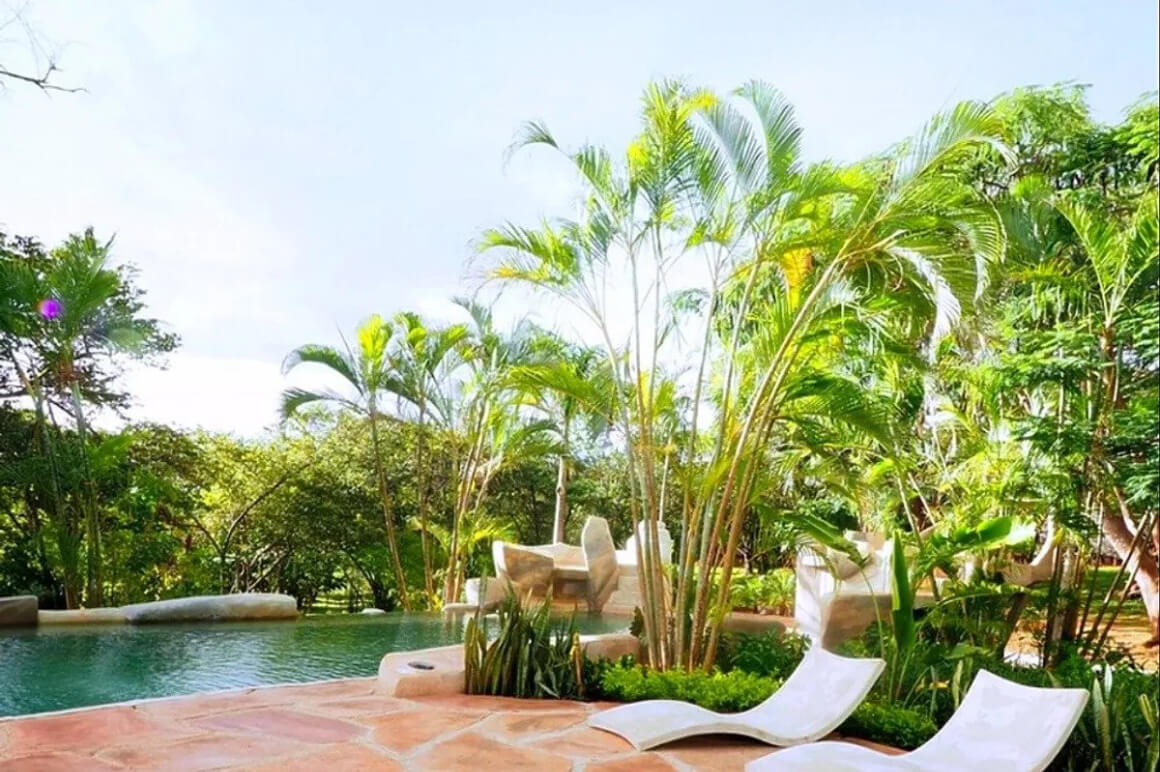 This retreat is unique because it includes all the local healers, helping to support the local people and cultures. This is the best of both worlds, helping to nourish your soul and benefit the other world and other peoples at the same time.
You'll have an amazing genuine experience at this retreat, with the local healers teaming up to offer a huge range of classes and activities during your stay.
You'll get the chance to enjoy yoga, meditation, sound healing, breathwork activities, and a temazcal ceremony during your stay as well as excursions into the wilderness and other workshops based on what's available and what you most want to do.
If you're traveling alone and want to make friends with fellow meditation fans and seekers, then this yoga and meditation retreat in Costa Rica is for you.
It offers a packed week of workshops, activities, and excursions during which you will work out your mind, your body, and your soul for better health and overall wellbeing.
During your stay, you can relax by the pool and the ocean or take part in all of the workshops and activities for a really active stay in Costa Rica. The classes are for all levels and you'll enjoy tasty vegetarian meals during your stay for that extra boost to your health.
Is This the Best Daypack EVER???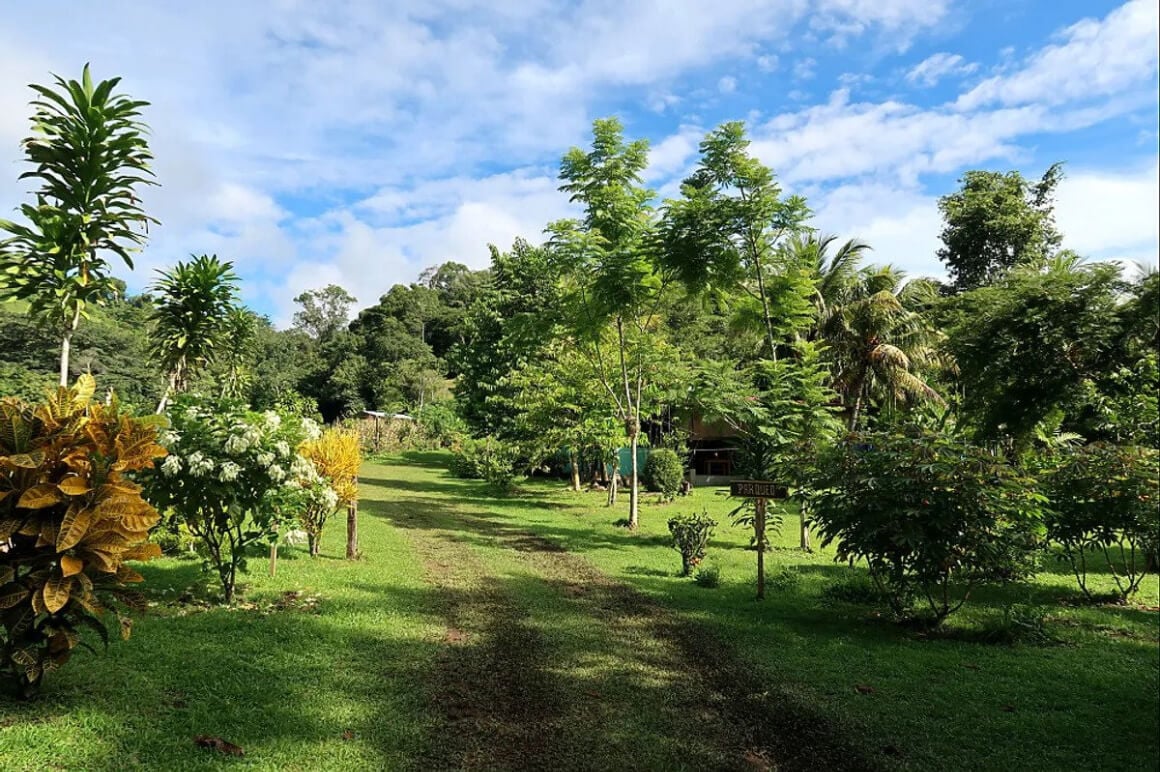 $
Location: Platanillo, San José Province
If you're going on retreat with your loved one, then why not have a truly unique experience? This retreat combines the sanctuary experience with the bonus of staying on a traditional Costa Rican farm.
There's no better way to step out of the modern world than to step into a rural, traditional atmosphere where you'll find farm animals, a river for swimming, and fresh local food.
Located near the mountains and close to a rural village, you'll be able to do yoga and meditation by the waterfall, the forest, or just in a deeply quiet and natural spot on the farm.
Connect deeper to yourself and to the roots of all humanity during your time at this meditation retreat and you'll go home with a deeper understanding of yourself and of the roots of humankind.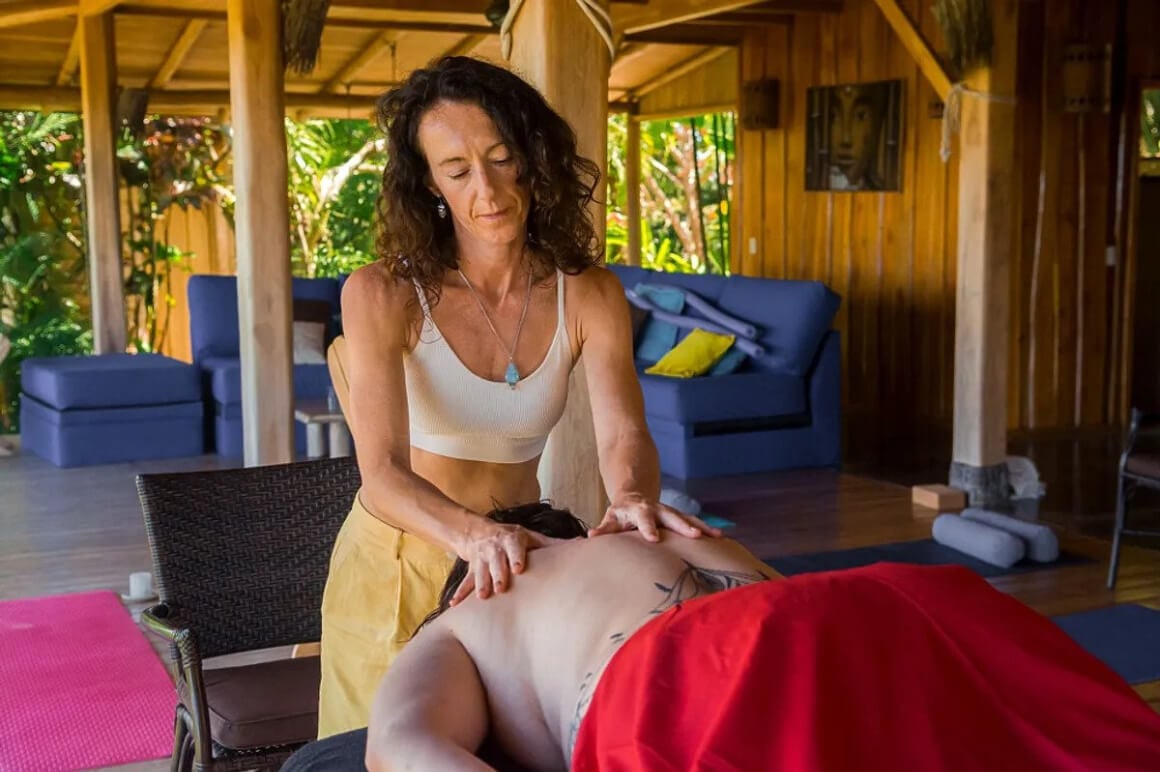 $$$
Location: Santa Teresa, Puntarenas Province
This meditation retreat in Costa Rica is ideal for anyone who has a little extra cash to spend. It's a private eco resort that's surrounded by almost a mile of bio-rich jungle, where you'll have the chance to awaken your soul while monkeys swing overhead.
It's like an entirely new world at this retreat, where clocks and the stress of the modern world don't exist and you can delve deeper into your own soul and reconnect to the world around you.
You'll be spoiled during your stay, but you'll also work hard with yoga for all levels, guided meditations, breathwork classes, and holistic healing treatments to get your body in the best shape possible.
Don't forget insurance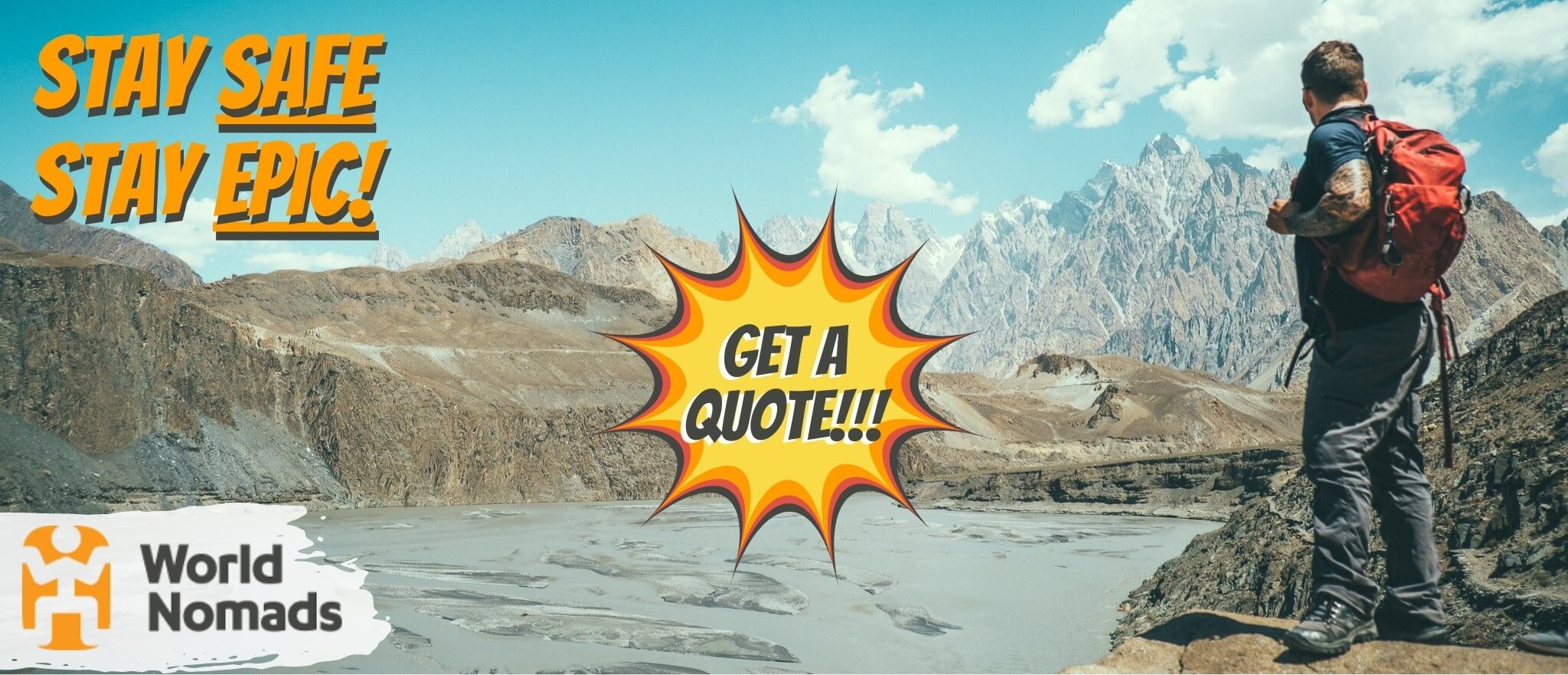 World Nomads' mission is to support and encourage travellers to explore their boundaries. They offer simple & flexible travel insurance, and safety advice to help you travel confidently.
They've been doing it since 2002 – protecting, connecting, and inspiring independent travellers just like you.
Get a quote below or read our in-depth review!
World Nomads provides travel insurance for travelers in over 100 countries. As an affiliate, we receive a fee when you get a quote from World Nomads using this link. We do not represent World Nomads. This is information only and not a recommendation to buy travel insurance.
Final Thoughts on Meditation Retreats in Costa Rica
Beautiful, lush nature and unique wildlife are all things that attract visitors to Costa Rica. But this natural beauty is also the perfect backdrop for a meditation retreat where you can connect with your inner self, go deep into a form of spiritual healing and find a connection between your mind and body.
If you're still not sure which retreat is right for you, I recommend the 7 Day Ayurveda Training and Retreat in Costa Rica for intensive yoga and meditation as well as Ayurveda training. This retreat is perfect for giving your wellness a little extra boost before heading home again.
---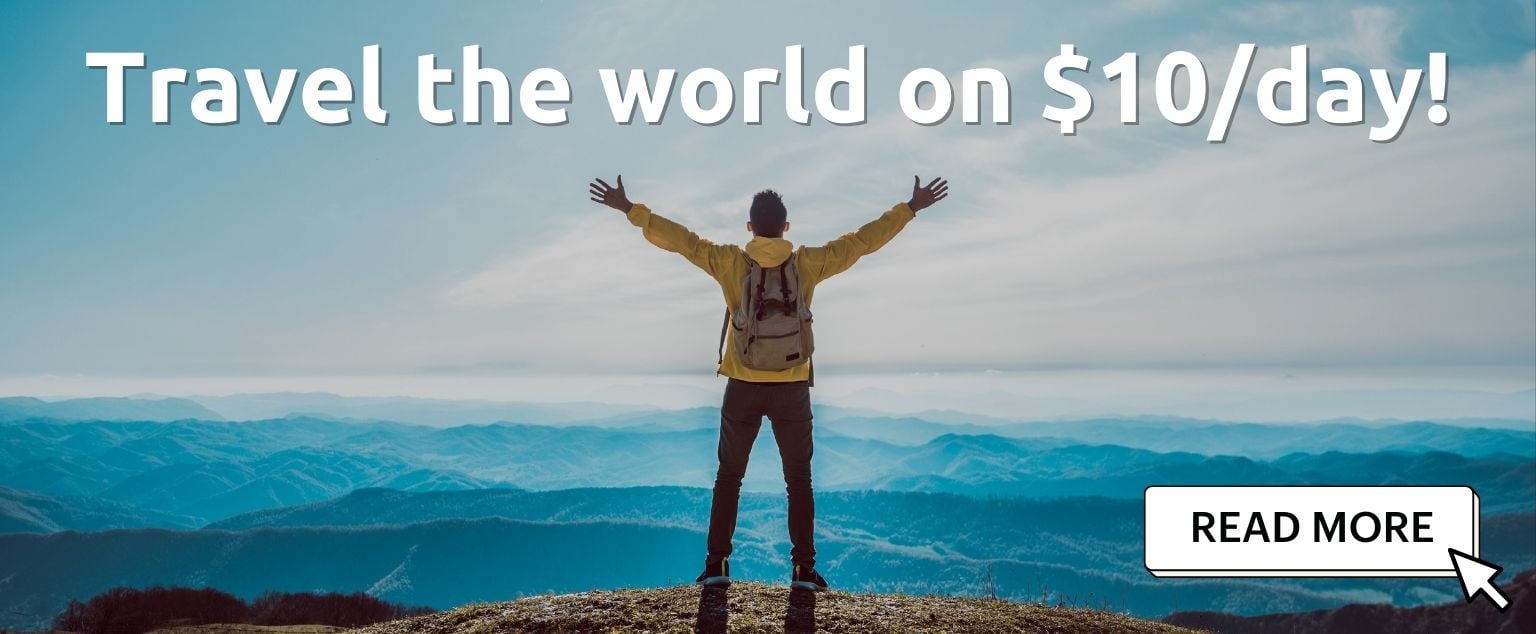 And for transparency's sake, please know that some of the links in our content are affiliate links. That means that if you book your accommodation, buy your gear, or sort your insurance through our link, we earn a small commission (at no extra cost to you). That said, we only link to the gear we trust and never recommend services we don't believe are up to scratch. Again, thank you!