The smell of sea salt rises from the mesmerising wave breaks, whilst the sensation of sand shifting between your toes elicits a small smile. The sun lazily hangs in the sky, casting warm rays over the stunning scenery, and you ask yourself, "what could possibly be better than this…?"
The answer of course; an utterly delightful yoga retreat in Costa Rica.
You may have sand and sun, but do you have a trained professional leading you in some of the most tantalising and refreshing yoga sessions you will experience anywhere…
In this guide, I will be taking you through the top retreat options in the Costa Rican yoga world, so whether you want ocean breaks, the sound of waterfalls, or the orchestra of the jungle, you can find the perfect backdrop to a relaxing and active mini-break.
Let's get stuck in.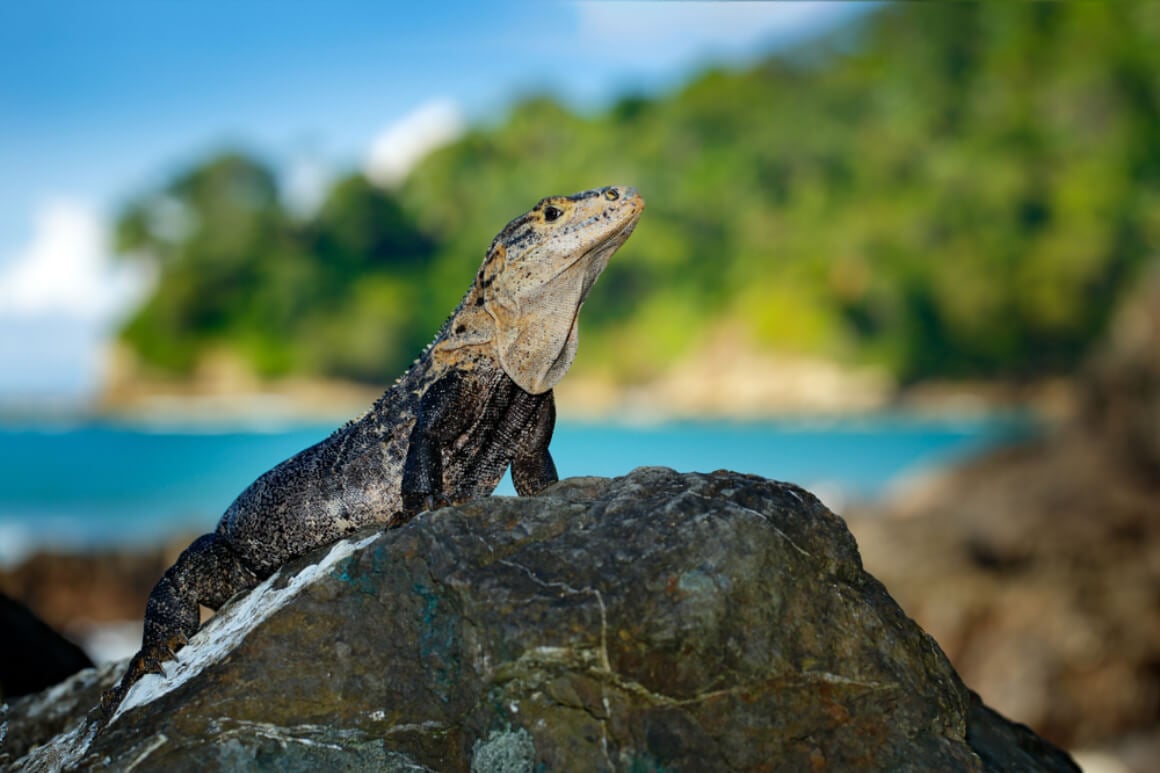 Do You Want to Travel FOREVER??
Pop your email in below to get a FREE copy of 'How to Travel the World on $10 a Day!'.
What Can You Expect From A Yoga Retreat In Costa Rica?
Are you tired of backpacking Costa Rica at a spiritual and physical level? Do you need a well-earned break from normal life to ingest the ambience of nature and flexible people?
Then you are going to love what I have in store! I've collected some of the top Costa Rican yoga retreats around, and they are true gems of the wilderness. And if you're not relaxed enough, you can always head to a nearby meditation retreat afterwards…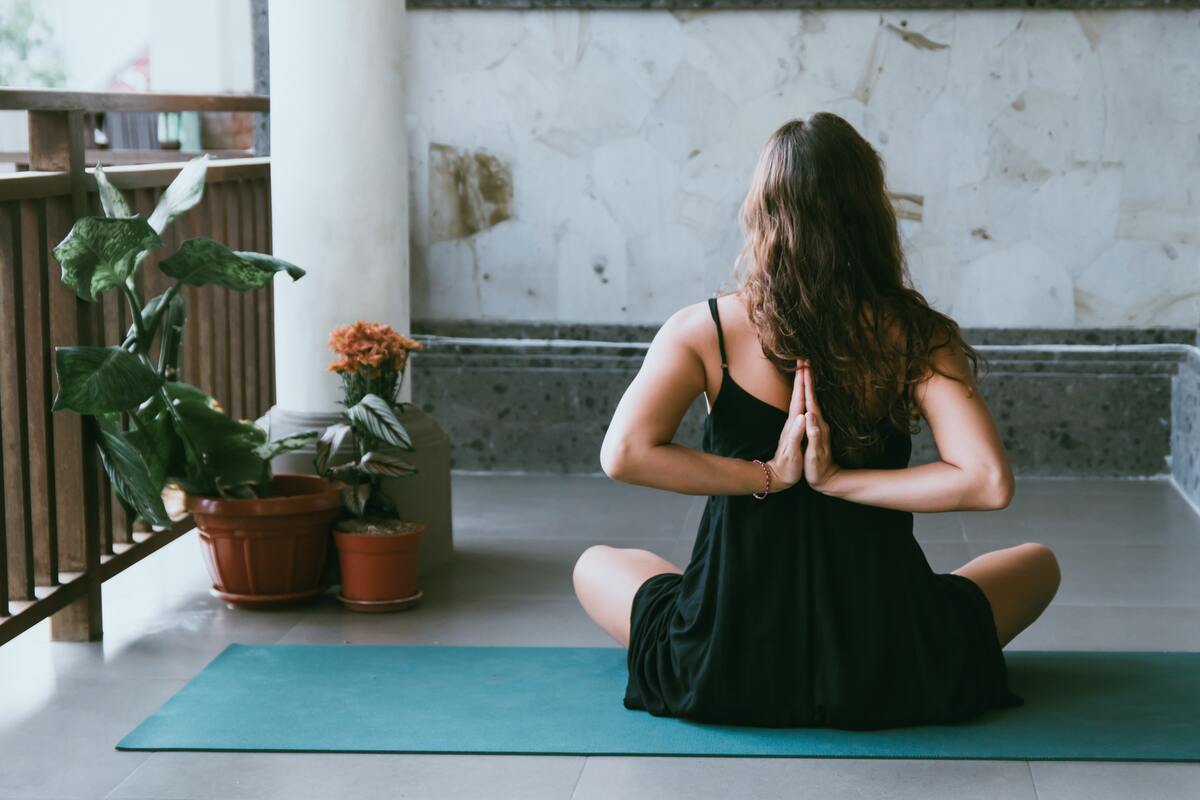 There is an abundance of Costa Rican yoga retreats, but it will be up to you to pick one that fits your needs. A big part of this is figuring out where you want to stay. Deciding what level of comfort and facilities you think would help you relax is a must. Ocean maybe?
I'll be honest, many 'yoga retreats' can be a little flaky by offering just a single session per day and an excuse to sunbathe. If this is what you're after, no worries. If you want a little more attention, make sure you snap up a retreat which offers it.
Each yoga retreat usually comes with its own extra-curricular activities or special add-ons. They can include practices like meditation, sound bathing, breath work, or more adrenaline-fueled activities like horseback riding, jungle & mountain hiking, or surfing.
The Top 10 Yoga Retreats In Costa Rica
Let's get stuck into the best Costa Rica yoga retreats on the market!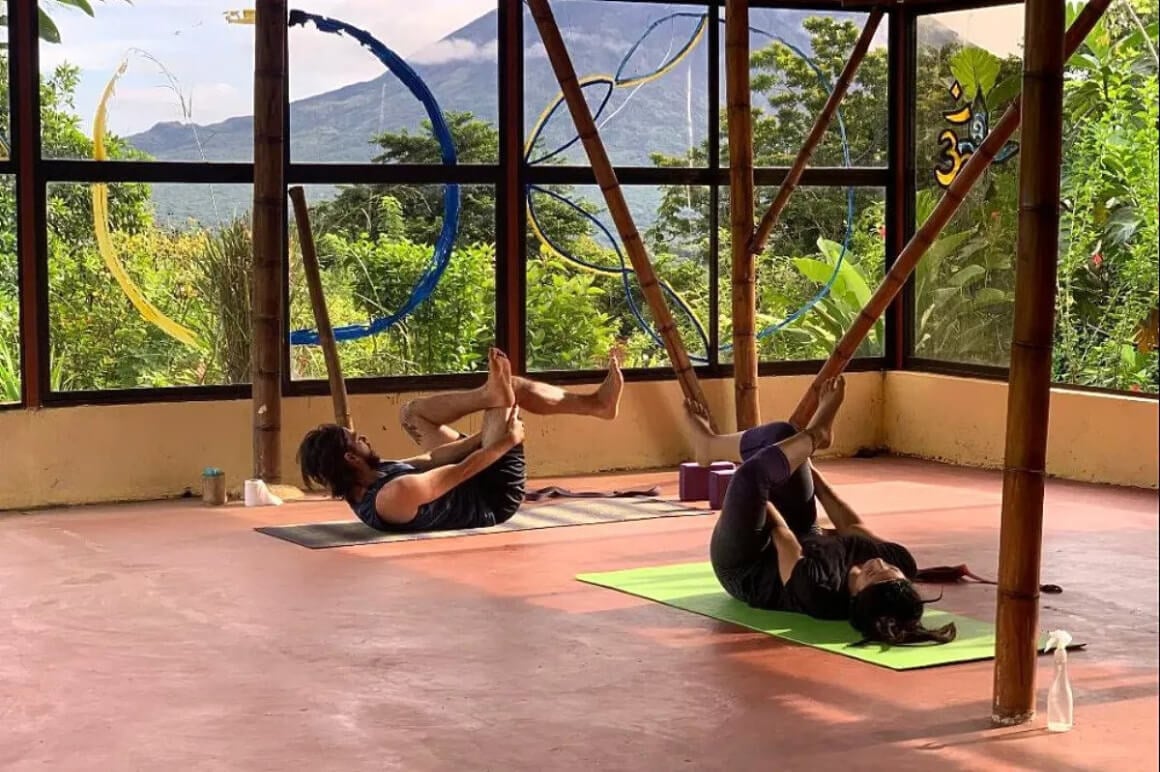 Price: $1,349
Location: Alajuela
Want to detox from the stress and frustrations of everyday life? Then you'll want to check out this ten-day detox yoga retreat.
Hosted at the Essence Arenal Boutique Hotel, guests will have their own private bedroom and bathroom. They will get to enjoy more than their privacy at this eco-hostel. Surrounding the hostel are spectacular views of Arenal Lake, Arenal Volcano, and El Castillo Valley.
During this detox yoga retreat, yogis will start the day off with a morning yoga practice. Two meditation sessions are included each day along with meals, gratitude journal writing sessions, and free time.
In the time allocated for free time, guests can book a treatment at the jungle spa, explore the permaculture farm, hike the nearby rainforest or explore the surrounding Costa Rica attractions.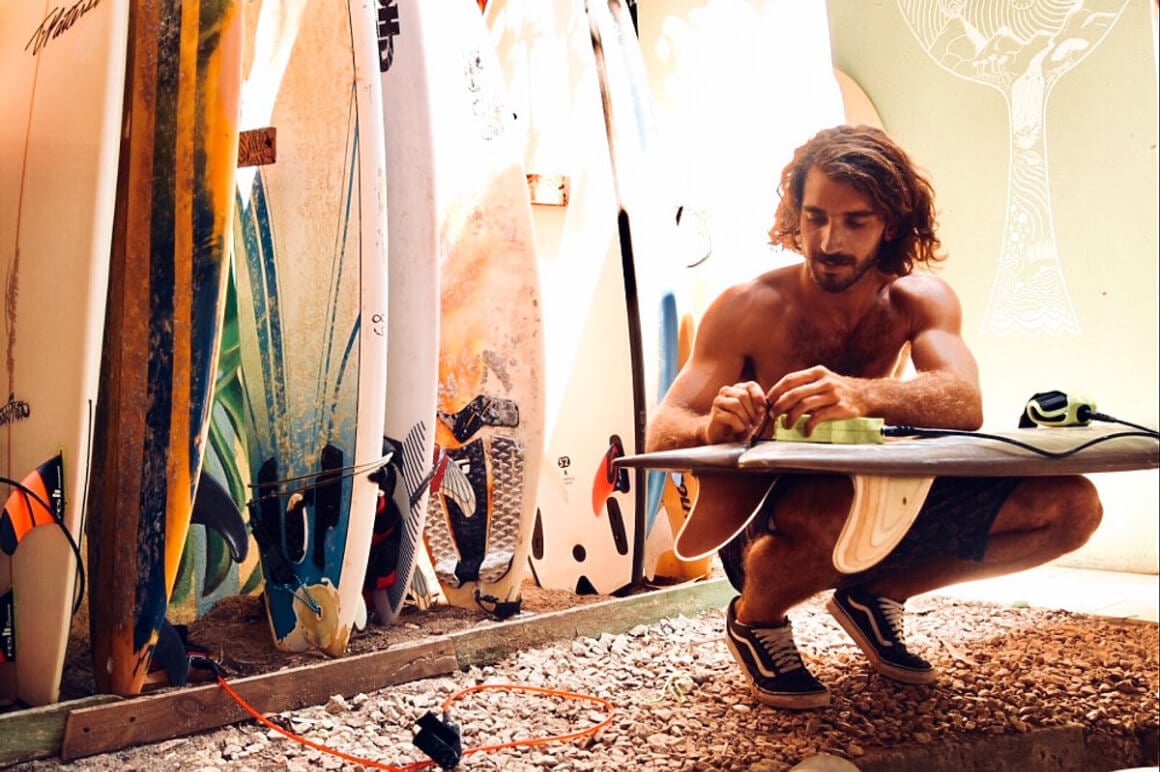 Price: $578
Location: Santa Teresa
Revitalize and rejuvenate at this five-day surf and yoga retreat in Santa Teresa, Costa Rica!
Located at Hostel La Posada, this surf and yoga retreat provides daily surf lessons for all levels. If you're looking to bask in the clear waters and find balance at the same time, this retreat is for you.
The retreat encourages full immersion into surf and yoga. You'll have free time to explore popular attractions and partake in activities like horse riding, snorkeling, Spanish lessons, and open sea swimming lessons.
At this yoga retreat, yogis will find inner peace, refresh, and relax surrounded by Costa Rica's awe-inspiring environment. It's one of my favourite spots to stay when I am in the mood for some surfing if I've been out in the jungle for a while beforehand.
Price: $1,080
Location: Puntarenas Province
Located in the beautiful grounds and pleasing design of the Vida Asana, this Costa Rican yoga retreat packs a punchy and revitalizing stay into a 7-day schedule. Located in the Costa Rican 'adventure capital', it offers surfing, hiking, tree planting, organic spice farm tours, and much more!
This yoga retreat offers one yoga session a day, and includes a massage, a surf/paddle-board lesson, welcome drinks and a hike to Mirador. Spend the rest of the time as you wish, relaxing with a book, or skimming the waves like those devilishly attractive Californians…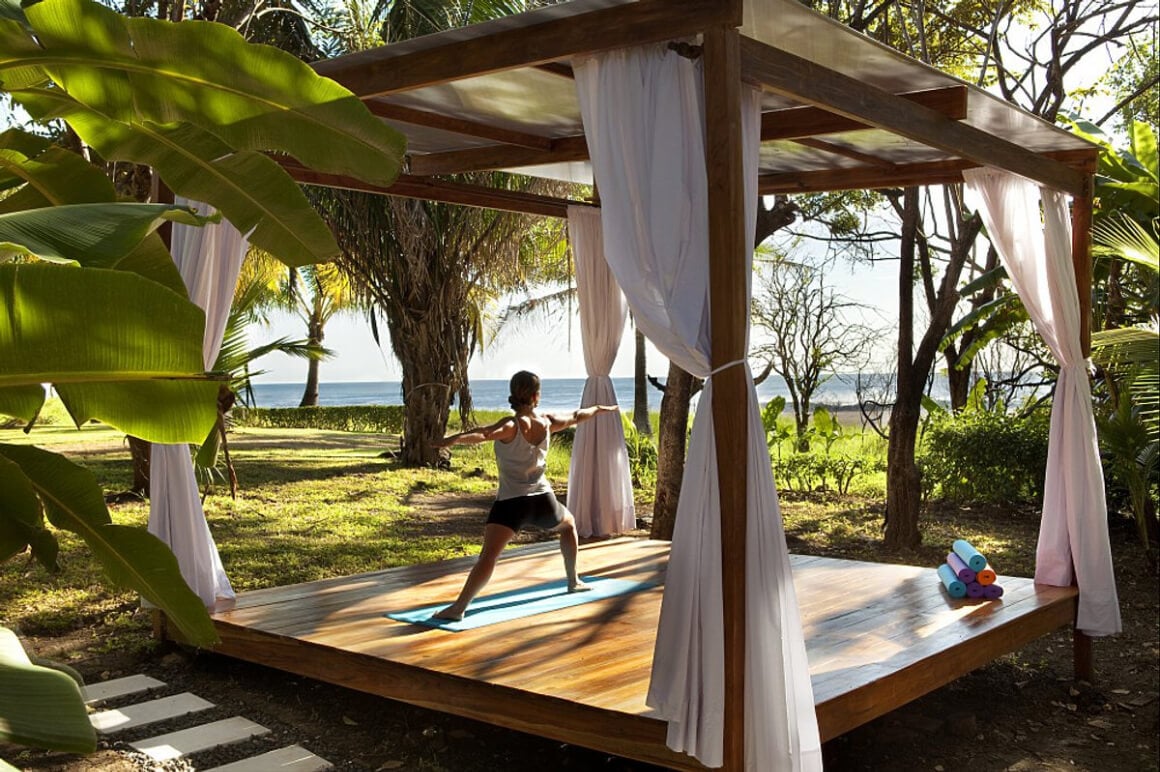 Price: $1,800
Location: Guanacaste
Just because you're on a retreat, doesn't mean you have to skip the luxuries. Spanning six days, yogis will be taken on a journey of self-care, witness spectacular views, and meet with like-minded individuals and supportive teachers.
The sounds of the tropical jungle and the rush of the ocean waves create the perfect peaceful soundtrack.
This private yoga retreat is all about customizing your experience, so if you're looking for specialist support in your yoga practice, this luxurious yoga retreat is the place to find it.
Due to its private and customizable service, this yoga retreat is flexible with the length and days available to be booked for the retreat.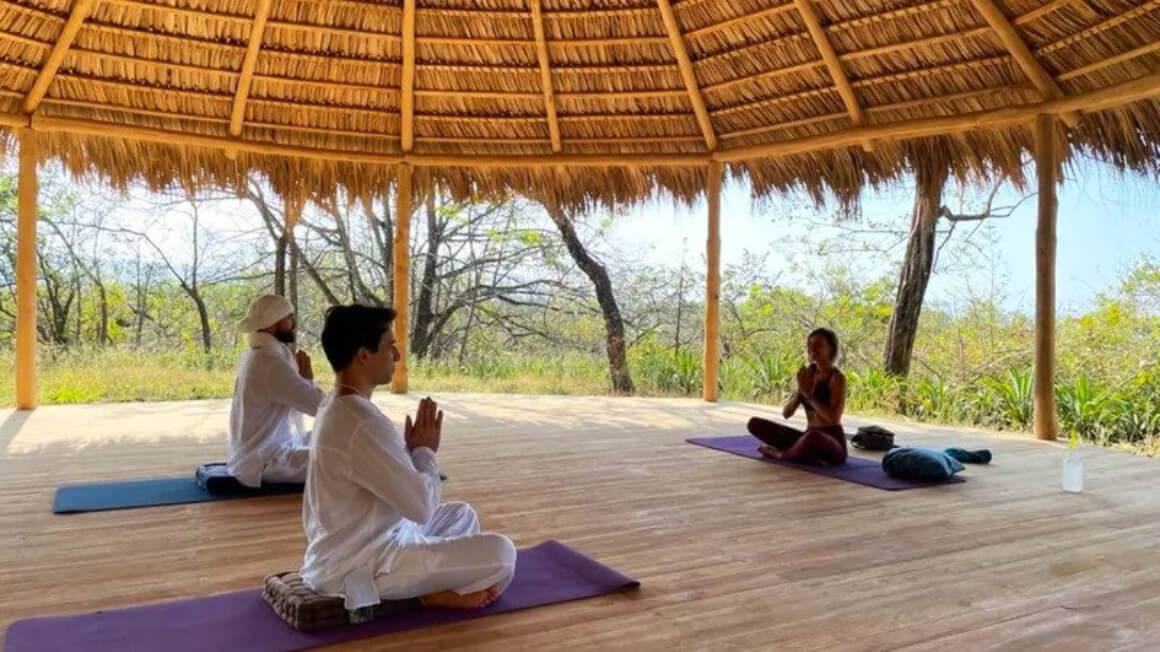 Price: $1,050
Location: Nosara
Over the course of seven days, on this yoga retreat, you will learn the practice of Kundalini Yoga, a spiritual form of yoga that promotes spiritual enlightenment.
Yogis will be able to practice with their toes in the sand on inclusive beach trips, speckled across Nosara, Costa Rica. When not at the beach, take your practice to the Ocean View Shala for more yoga and breathwork classes.
During one of the inclusive excursions, guests will have the opportunity to soak up the sun and snorkel in the cool waters of Playa San Juanillo. Other optional activities include horse riding by the beach or river, a relaxing trip to the spa for a massage, healing ceremonies, an ATV waterfall tour, and acupuncture.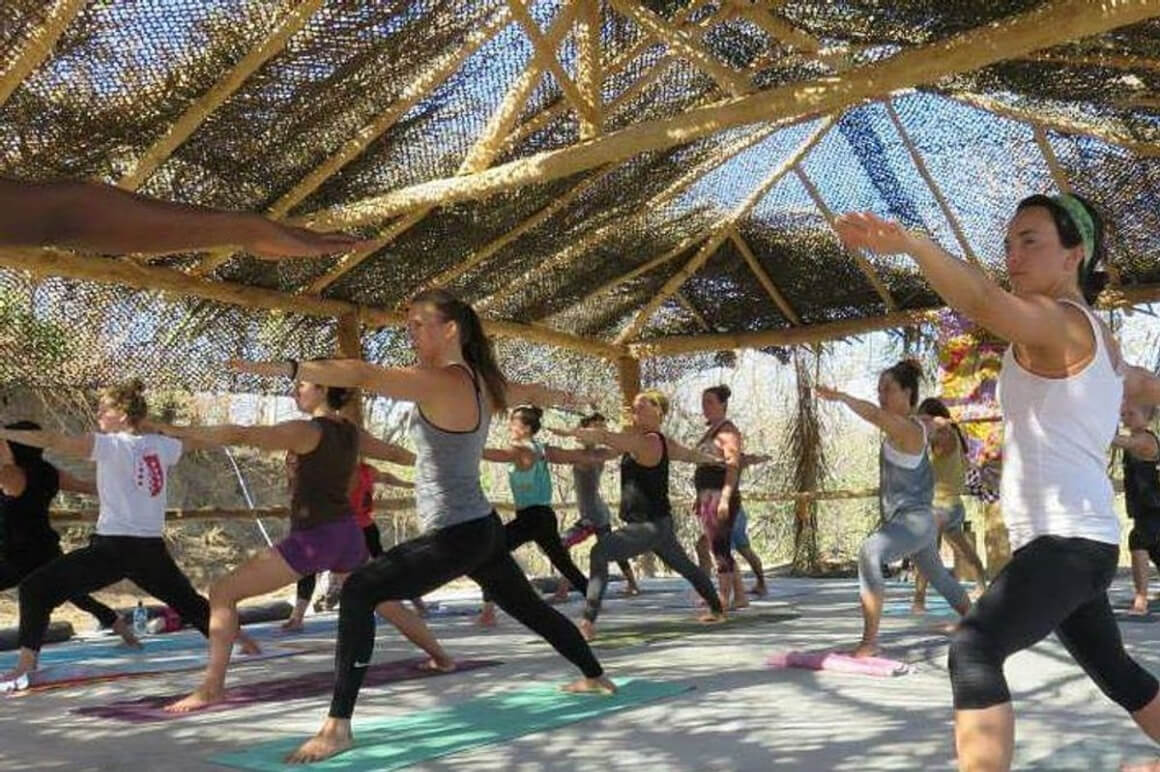 Price: $745
Location: Tamarindo
This five-day Yoga and Spiritual Healing Retreat focuses on harmonizing and revitalizing your mind, body, and soul in the Costa Rican valley.
The retreat provides a stupendous infinity pool, which is the perfect place to laze around and relax in while soaking up the warm weather and stunning views. The accommodating open-style restaurant boasts some offers meals using locally sourced ingredients.
Guests will start the day off in an open-air yoga shala with inspiring views of nature. Before the afternoon yoga session, guests will be able to hitch a ride on the daily shuttles to see the nearby beaches located in Guanacaste.
If shopping is more your style, guests can stop over for a fun shopping trip and experience the local life of Tamarindo. Inclusive to the trip, other than the daily yoga sessions, are three meditation sessions.
For the more adventurous yogis, guests can enjoy horseback riding, ziplining, surfing, and stand-up paddling at an extra cost. I like to come here if I've had a pretty quiet trip already and want to incorporate a bit more excitement into my chill time.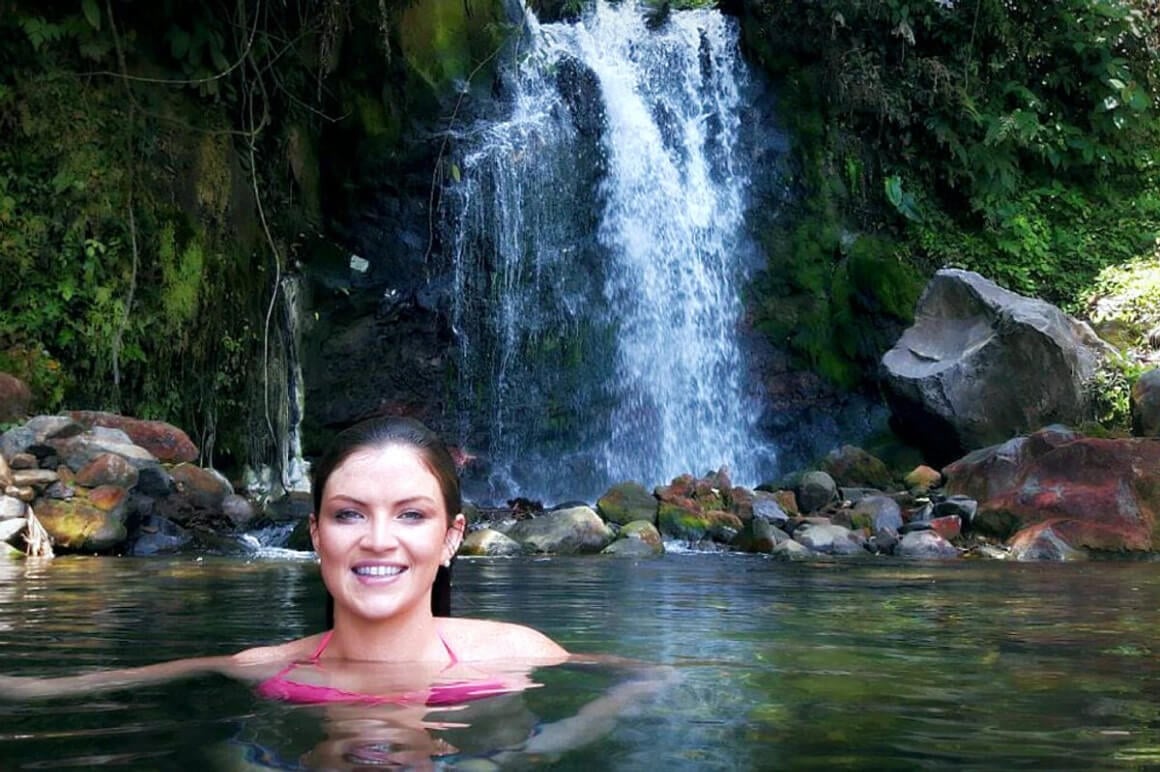 Price: $800
Location: Guanacaste
This 5-day retreat is located at the Volcano Hot Springs Yoga Center at the Blue River Hotel. An unbelievable destination to soak in Costa Rica's thriving surroundings.
Blue River Hotel is an award-winning family-friendly eco-resort that ravels together luxury and nature in awe-inspiring surroundings.
At this yoga retreat, guests will experience hatha yoga and vinyasa yoga practices, tailored to all skill levels. There is a focus on obtaining a spiritual connection through the awesomeness of nature.
Guests will unravel and experience the most conceptually stunning settings during this yoga retreat. The tropical rainforest, smoking volcano crater, and grand waterfalls are a few of the amazing spots guests will be able to flow into their daily practices.
Included in this yoga retreat are daily yoga classes, free excursions, nature hikes with a guide, airport pick-up, and airport drop-off.
Price: $1,800
Location: Tamarindo
Hosted by Shakti Energy, this one-on-one program enforces a consistent routine that restores your energy field and removes any imbalances.
This retreat offers a connection experience obtained through yoga and holistic therapies in the secluded roundhouse located on the Pacific Coast. Here you can walk the tropical garden teeming with stunning birds, soak your toes in the sand on a beach, or enjoy a therapeutic massage to loosen up tense muscles.
Revel in an emotional aromatherapy session, five yoga or quantum flow classes, two excursions to the beach, and evening sound healing and meditations at this retreat.
Welcoming yogis of all levels, Shakti Energy uses Hatha-style yoga and healing arts to promote holistic health to all that join this rejuvenating yoga retreat. In fact, it was one of the places that really got me serious about yoga.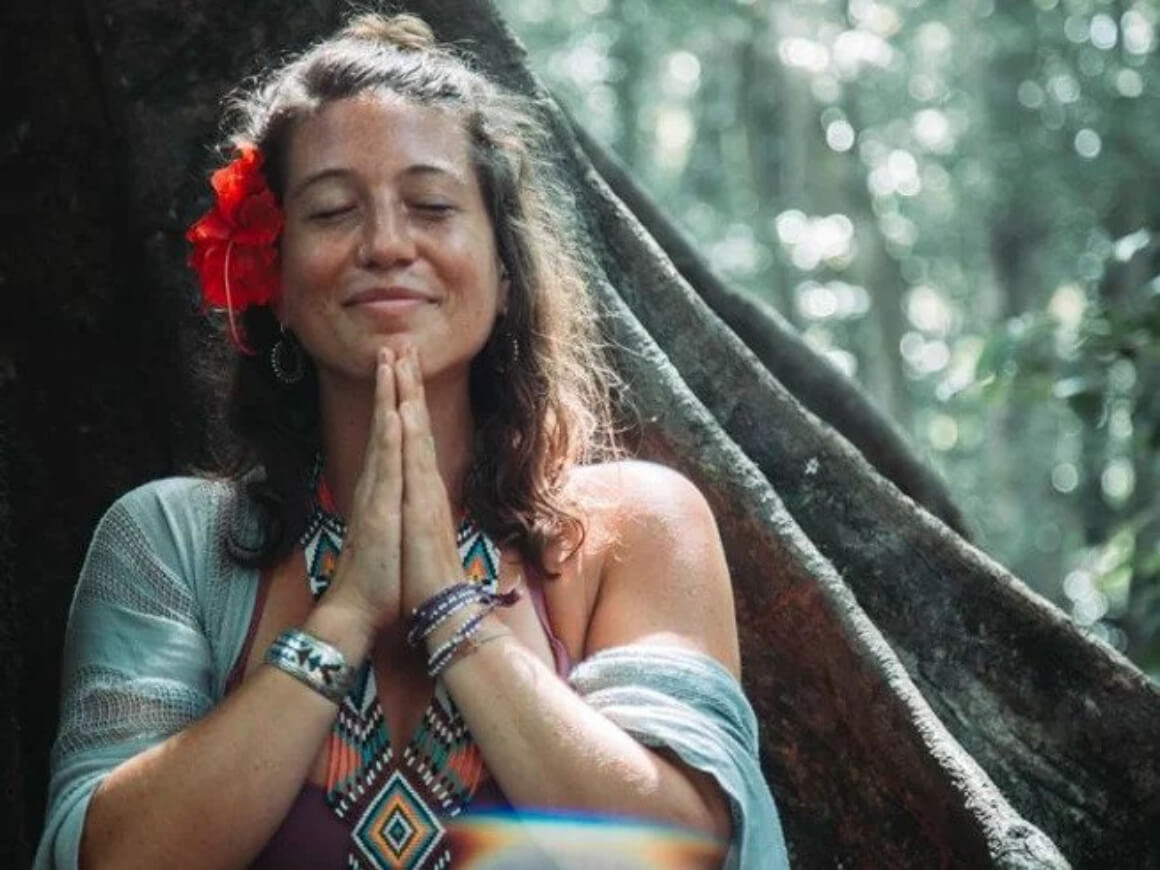 Price: $3,600
Location: Puerto Viejo
Spanning nine days, this women-only yoga retreat reveals your wild and ancient spirit by connecting fellow yogi sisters with nature.
This retreat offers various activities including yoga, meditation classes, somatic therapy, self-inquiry exercises, self-love and spiritual practices, and nature immersion and movement.
There are plenty of opportunities to immerse yourself in the thriving Costa Rican environment. These opportunities are a guide to obtaining true healing and approaching your inner self with like-minded individuals.
At this yoga retreat in Costa Rica, all skill levels are welcome, and practices will be conducted in the Nidra style. This style utilizes meditation in poses like Savasana or Corpse Pose. It incorporates a state of consciousness filtered between waking and sleeping.
Each room during your stay boasts its own balcony, outdoor bathroom, and private garden. The yoga retreat encourages a step-by-step process of building up self-love around like-minded sisters. Get ready to be inspired, find healing, and be surrounded by others who will motivate and encourage you during your healing journey.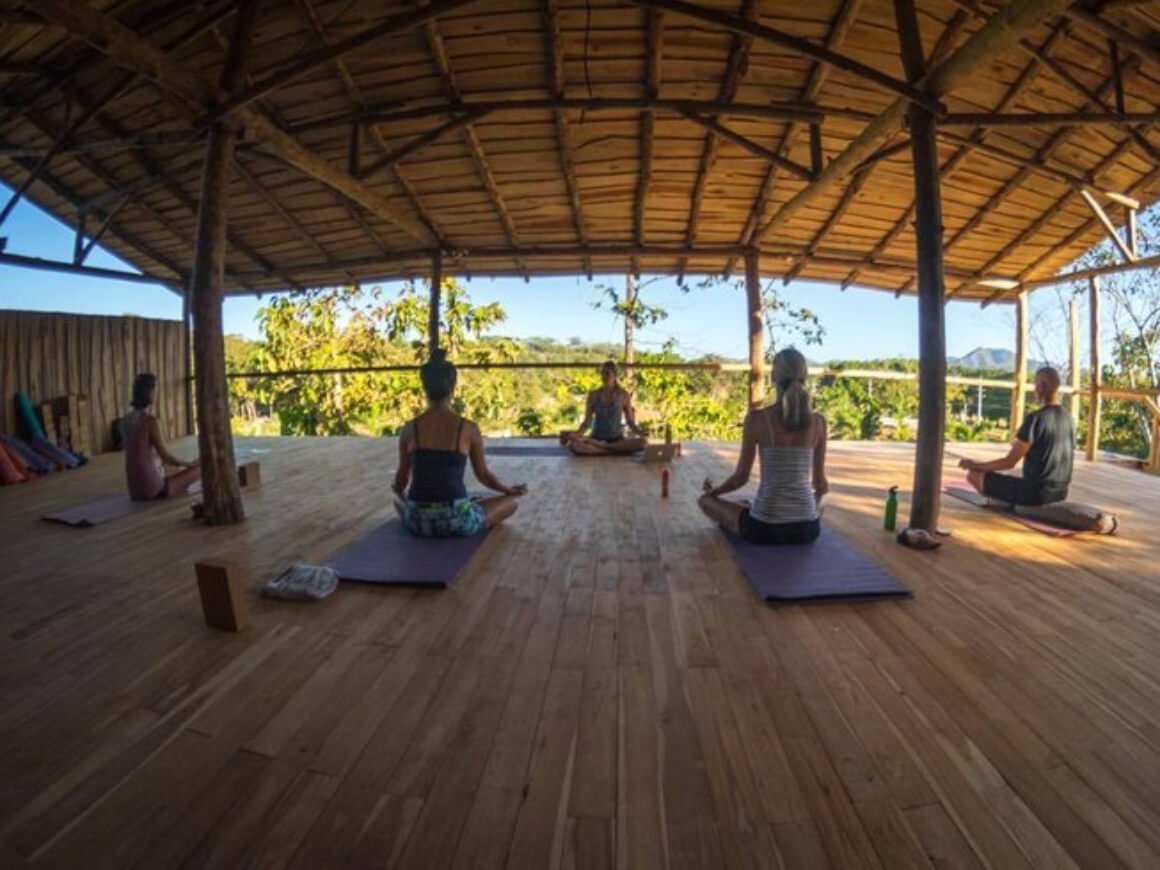 Price: $925
Location: Guanacaste
This is one of the most popular yoga retreats available in Costa Rica. The six-day Revitalize and Rejuvenate Yoga Retreat is located in Guanacaste, where 90% of solo travelers are female.
With warm weather and stunning valley views, guests are able to enjoy the full benefits of the infinity pool and restaurant. The restaurant caters delicious local and international vegetarian dishes. Only a few minutes away are four different beaches. Each beach is as stunning as the last, the perfect backdrop to your meditation practice.
In this dazzling Costa Rican environment, you can revitalize and harmonize your mind, body, and soul. Explore and spend time in Costa Rica's rejuvenation atmosphere with like-minded individuals.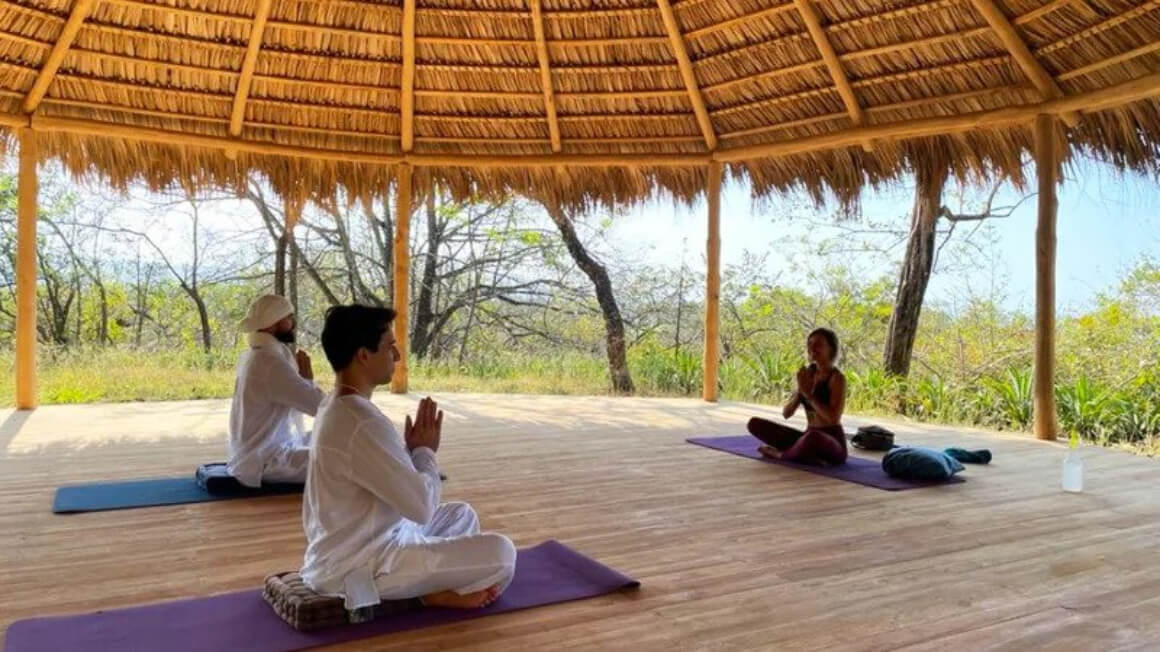 Price: $1,050
Location: Nosara
This yoga retreat is located in Nosara, a village district well-known for being the yoga center of Costa Rica, as well as for its jaw-dropping Pacific beaches. Over seven days, you will focus on breathwork and Kundalini yoga.
Yogis of all levels will be able to practice with a nature and an ocean backdrop. Through Kundalini yoga, guests will be illuminated by the power of breathwork including elemental rhythm sessions. This retreat also includes trips to the beach in the package.
This yoga retreat has different rooms available at different prices, so be sure to check those when you book. You can choose between a private cabin or private double room.
Some unique activities to consider on this retreat include horse riding on the beach or riverside, massages, acupuncture, ATV waterfall tours, and healing ceremonies.
Why Should You Consider A Yoga Retreat In Costa Rica
Costa Rica is a must-destination to consider for a yoga retreat. It's full of wildlife and natural treasures to explore, plus Costa Rica translates to "rich coast", so you can imagine how stunning those beaches will be.
The awe-inspiring scenery compiles vast jungles and craggy volcanoes. It has understandably awakened many rejuvenated spirits over the years, and if you're someone looking for a mindful way of life, then you'll find inspiration here. It's not hard to see why both me and the rest of the team have returned on many occasions.
There's an air of positive energy that flows throughout Costa Rica. There's something about the relaxed way of life that simply encourages rejuvenation, healing and a good night's sleep for all who step foot onto its land.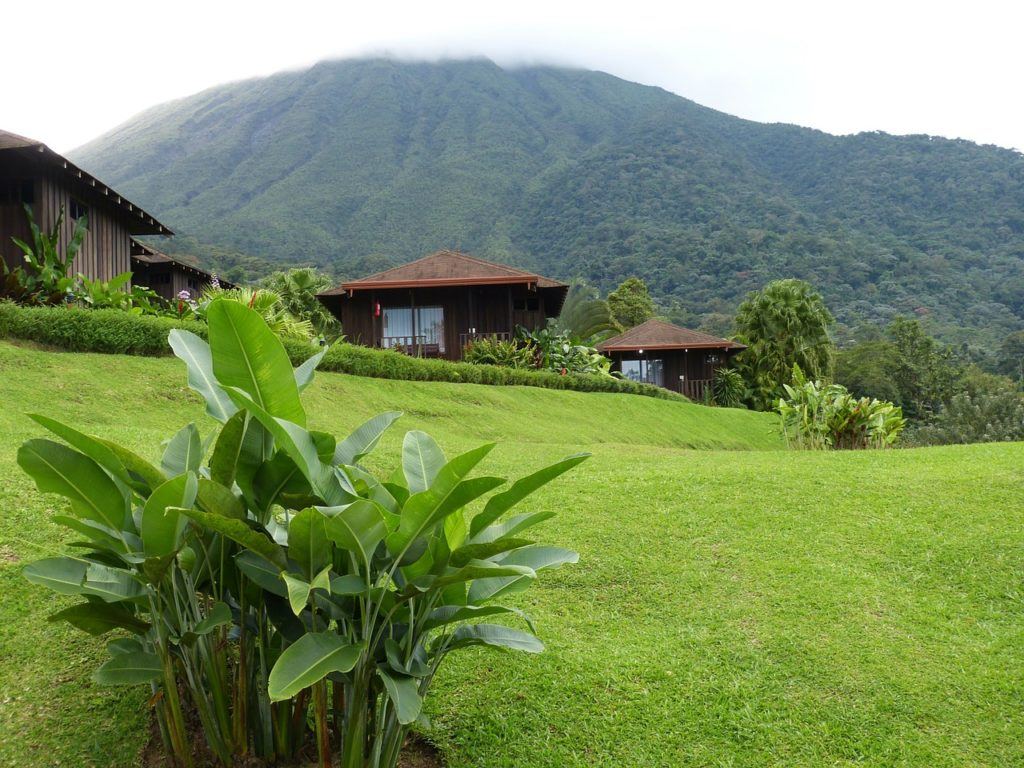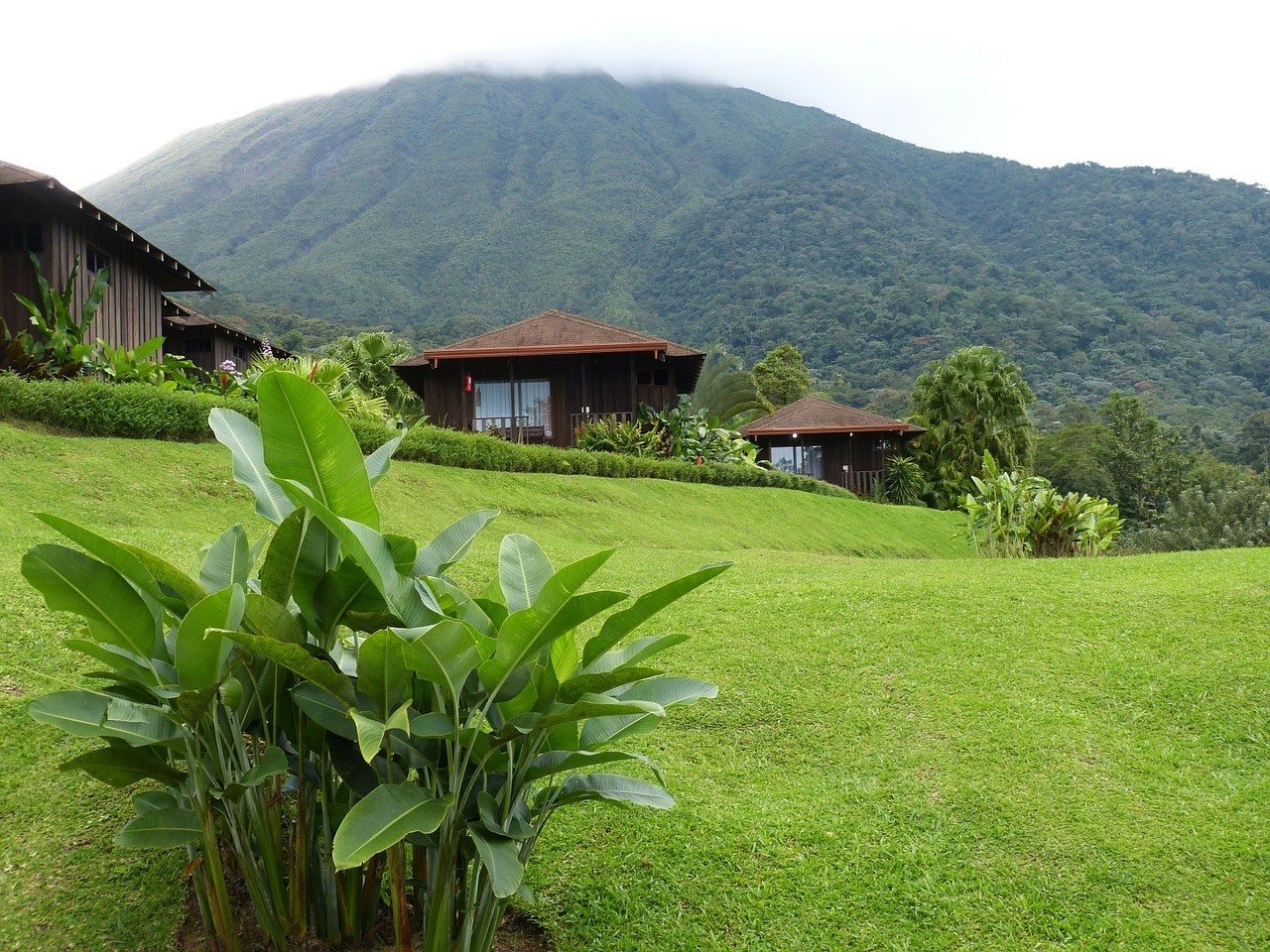 As well as this, Costa Rica is one of the leading countries in sustainable and eco-friendly practices and has incorporated this through tourism efforts like yoga retreats. In fact, Costa Rica obtains almost 99% of its energy from renewable sources.
If you're looking to rejuvenate and give back to the environment, Costa Rica has many eco-friendly retreats awaiting you, including many favourites that the team have spent many days relaxing in over the years.
But it's not just about the environment, the people help to bring that tranquil air to the forefront. Costa Ricans embody the non-violence key virtue of Ahimsa – an ethos of not harming living things. They have even banned recreational hunting since 2012.
The locals also embrace the Pura Vida philosophy, which to them simply means "pure life." It's the philosophy of appreciating the finer things that bring your life joy.
It's no telling then, that a yoga retreat in Costa Rica will offer you one of the cleanest and most refreshing environments for a yoga retreat.
How To Choose The Right Yoga Retreat In Costa Rica For You?
A lot can go into choosing a yoga retreat destination, especially in the favorable Costa Rican environment.
Location
Location is a big factor. Like whenever you plan for a vacation, where you stay in Costa Rica will really impact your experience. Costa Rica holds more than a few popular yoga retreat locations waiting to be discovered.
Nosara is one of the most popular and is well-known for its world-class yoga retreats. Nosara also has a prominent surf and yoga culture that has inspired many people. This culture has reeled in many health-conscious and sophisticated ex-pats all over the world. For me, it's one of the areas I love to visit when I want to hit the waves and have a more sociable trip.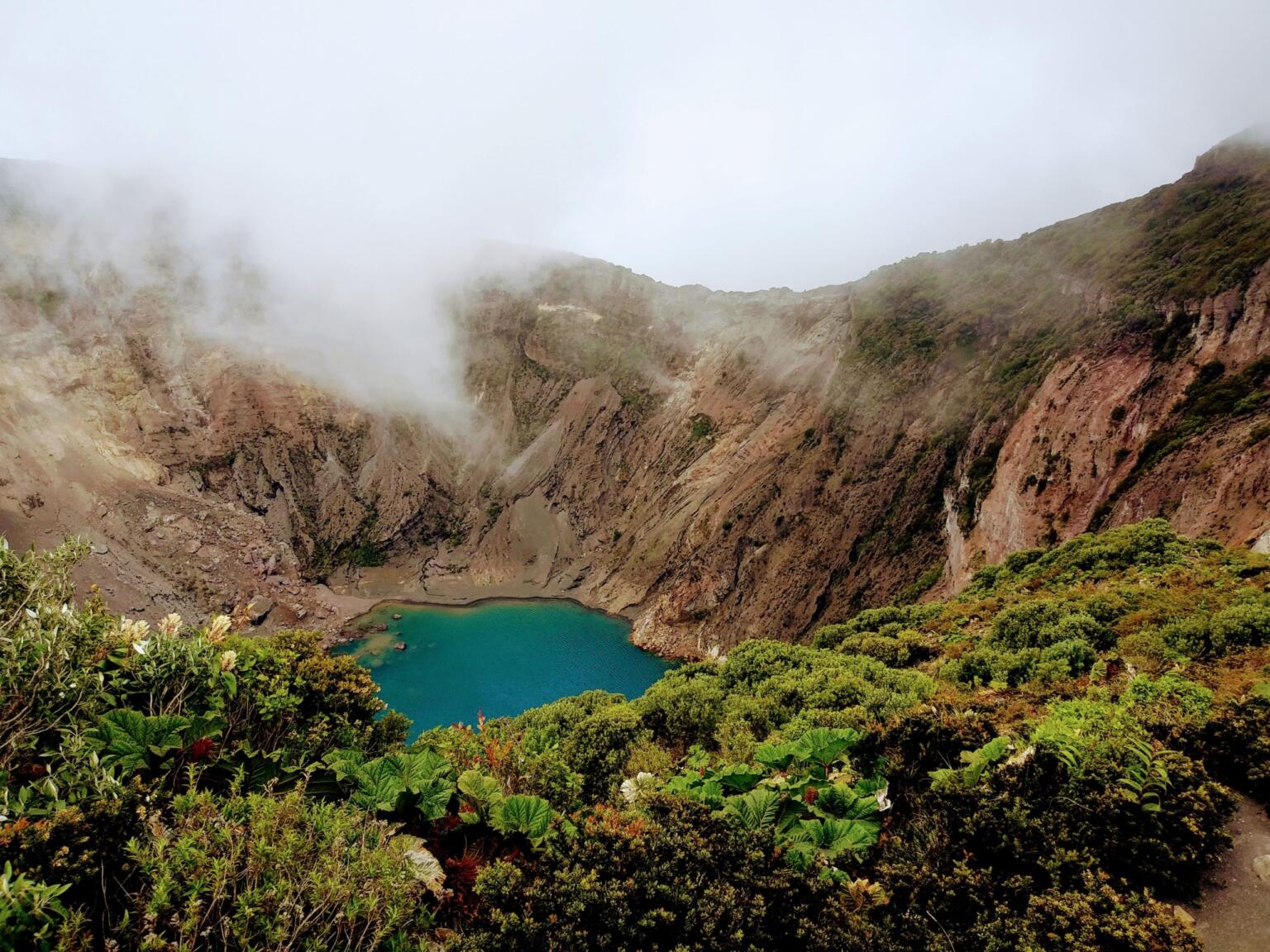 Santa Teresa is another hot spot for yoga. It has a lively scene with breathtaking beaches, which also has a popular surf and yoga community. It's one of the most popular tourist destinations in all of Costa Rica. The thriving beach town attracts many young tourist crowds whether they are looking to surf it up or obtain inner peace.
Practices
Every yoga retreat I've listed below welcomes all skill levels. There is no need to worry about your current experience level to enjoy these unique yoga retreats.
Most yoga retreats focus on Hatha yoga. It's generally considered the most common type of yoga, focusing on the practice of physical yoga postures. It involves breath, body, and mind work. Many Hatha yoga classes range from 45 to 90 minutes in length, including an opportunity for meditation at the end.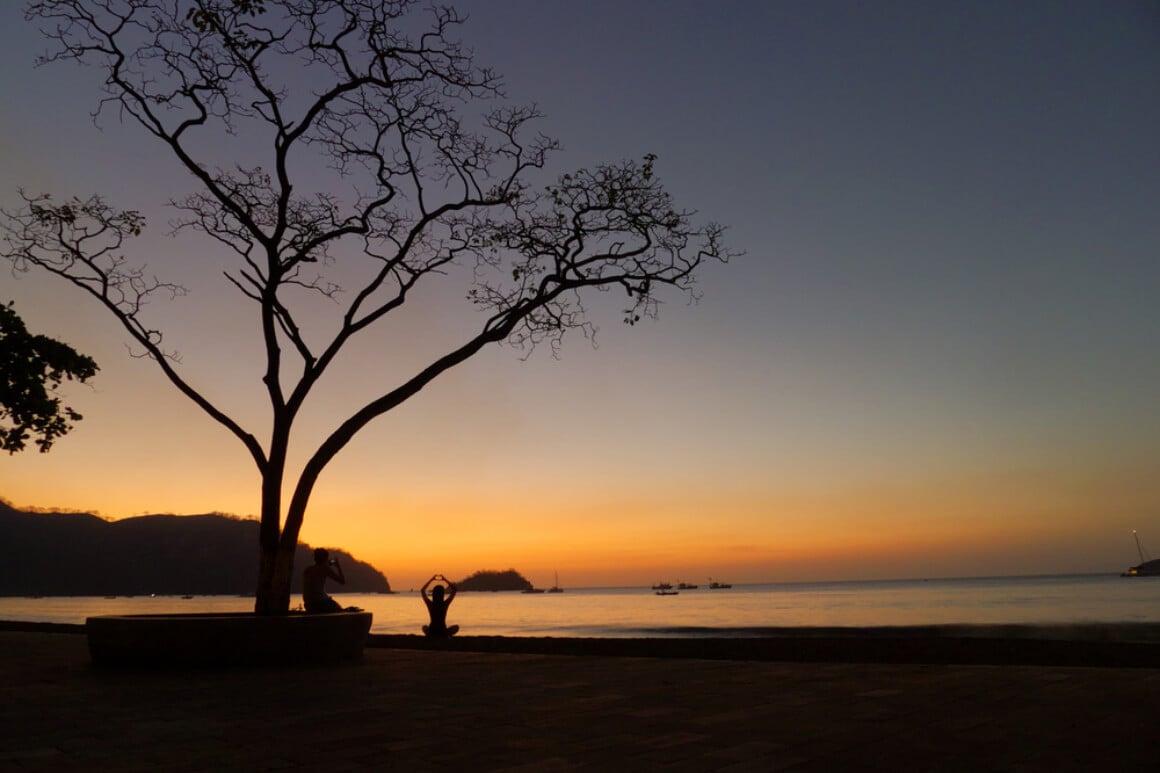 During Hatha yoga, the goal is to center your body, as well as strengthen and purify it. This is done while cultivating life-force energy (prana) and activating dormant spiritual energy (kundalini).
Price
Yoga retreats may seem costly, but there's an understandable reason for this.
Each yoga retreat includes all your accommodation, activities, food, and other amenities in the package deal. This can include three fresh, locally sourced, and homecooked meals a day.
Lodging is the accosted number of nights during your stay and you're room will likely come with unrivalled scenic views, modern bathrooms, electricity, and so on.
The cost of electricity in Costa Rica is quite high for locals, so while we take electricity for granted in our own countries, you will be paying for its convenience of it here.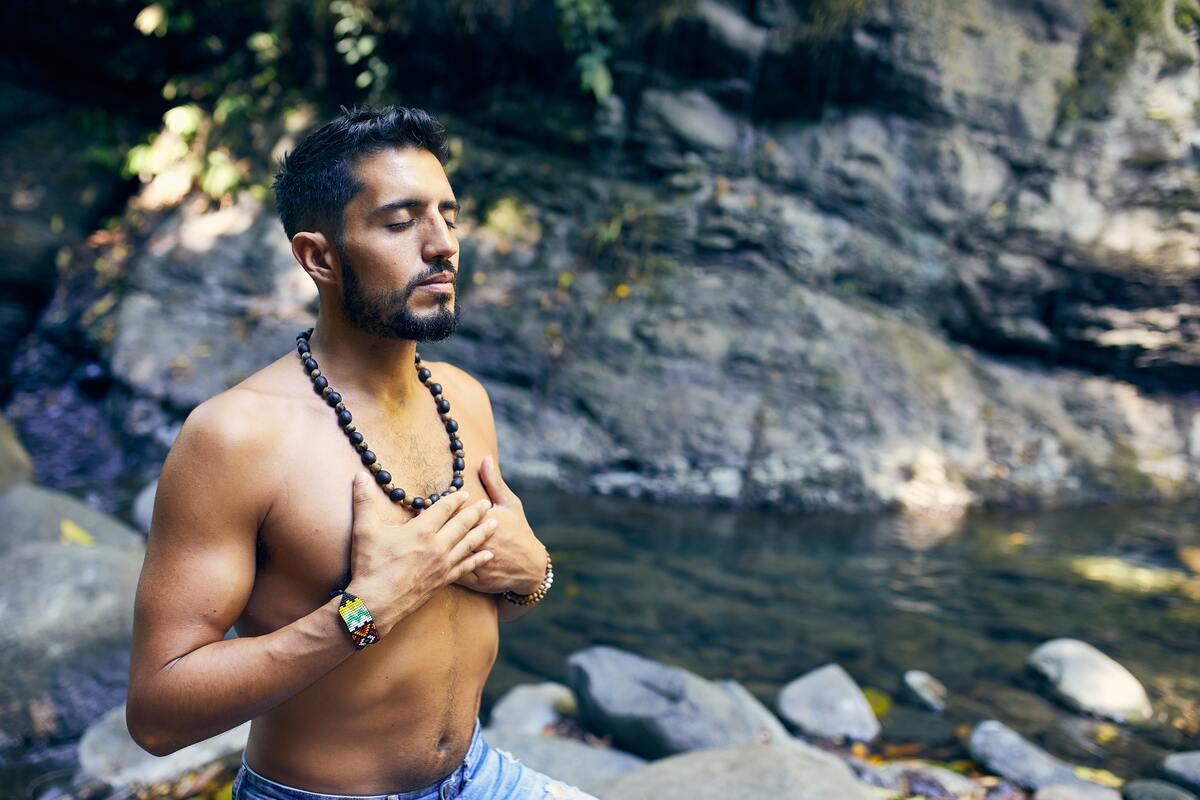 As well as all this, you have a professional yoga teacher to take you on your spiritual journey. If you want to add more activities to your stay, such as hiking tours, beach excursions, and other inclusive activities, this will add to the cost.
If you factor in all these things, the experience itself is worth the price. The addition of the exceptional quality of each yoga retreat and its staff is superior to studio yoga classes.
Duration
When attending one of these yoga retreats, there is the main focus to zone in on you. If you have the time and you want to stay longer than seven days, hey, no one is stopping you! But you might want to explore some of the country too, so make sure to set aside some time to explore all the best places to visit in Costa Rica.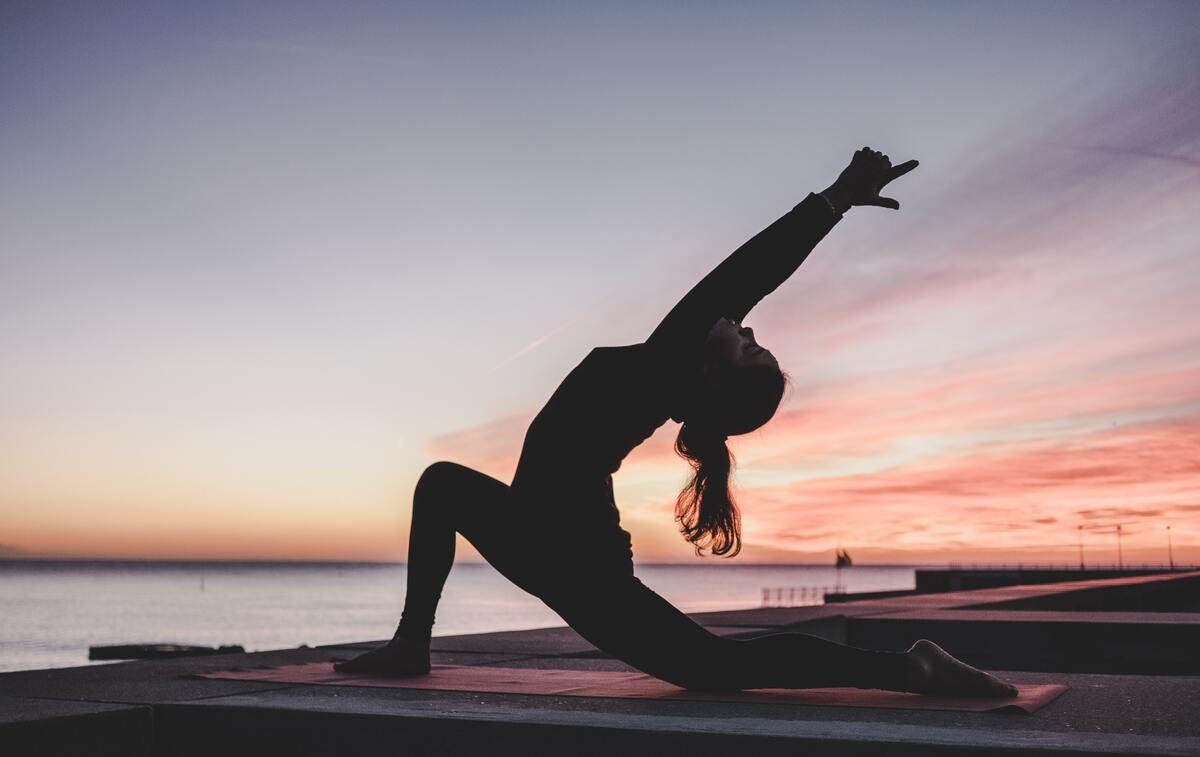 Many yoga retreats are not flexible in length unless they're private retreats. Usually, no customization is available to shorten or extend the yoga retreats.
FAQs on Costa Rica Yoga Retreats
Here's what we're usually asked about mindfulness and expensive stretching in Costa Rica.
Don't Forget Travel Insurance for Costa Rica!
Yoga is dangerous, especially with that fake hip of yours! Make sure you are pepared for any and all stretching injuries/bouts of spiritual genius. Pack the padding of travel insurance…
ALWAYS sort out your backpacker insurance before your trip. There's plenty to choose from in that department, but a good place to start is Safety Wing.
They offer month-to-month payments, no lock-in contracts, and require absolutely no itineraries: that's the exact kind of insurance long-term travellers and digital nomads need.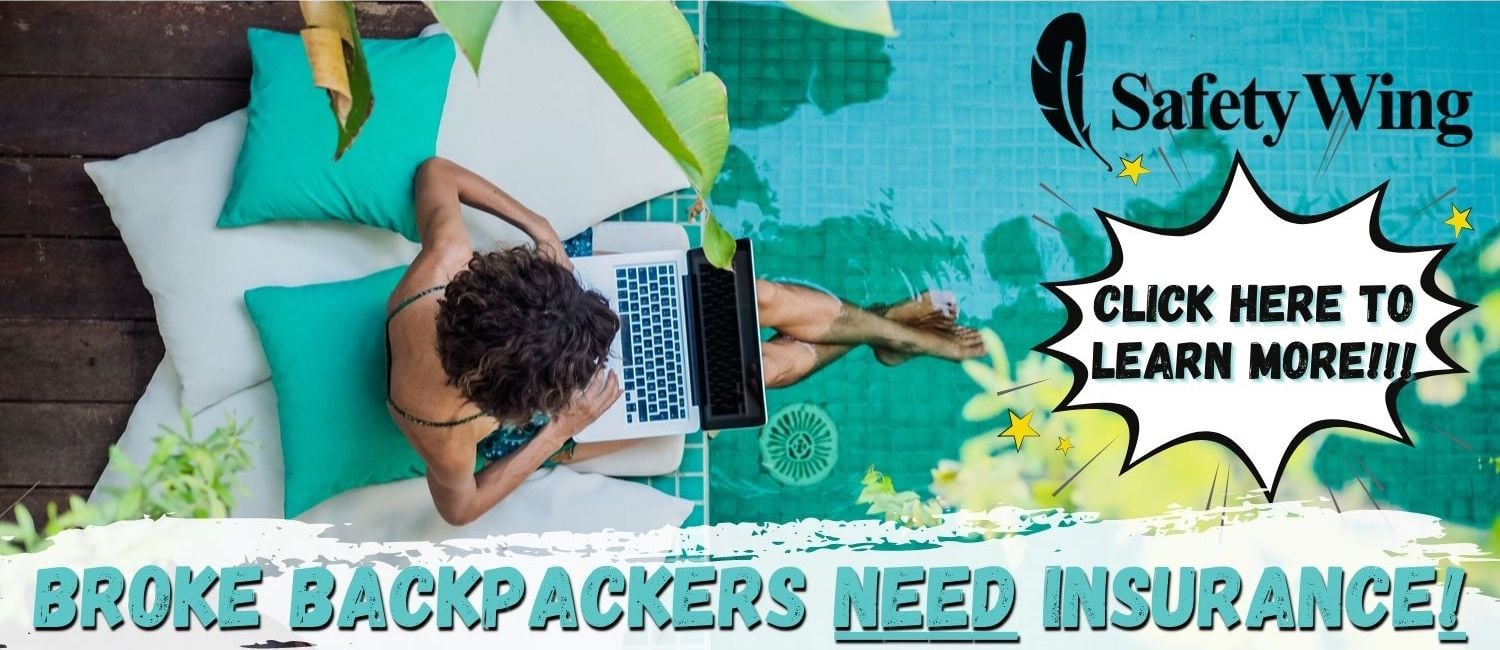 SafetyWing is cheap, easy, and admin-free: just sign up lickety-split so you can get back to it!
Click the button below to learn more about SafetyWing's setup or read our insider review for the full tasty scoop.
Final Thoughts on the Best Yoga Retreats in Costa Rica
So there you have it! Those were my top 10 best Costa Rica Yoga retreats, plus all the things you can expect from them.
If you're still struggling to choose, take another look at my overall favorite, the six-day Luxury Yoga & Mindfulness Retreat. It's surrounded by nature yet still offers a little luxury (hey, you are still on vacation) plus, a spa!
Costa Rica's vibrant rainforests, sparkling beaches, and cascading rivers offer the perfect uplifting environment. Wherever you find your yoga community, you'll be sure to find peace and tranquillity in this incredible country.
Updated June 2023 by Abe Lea
---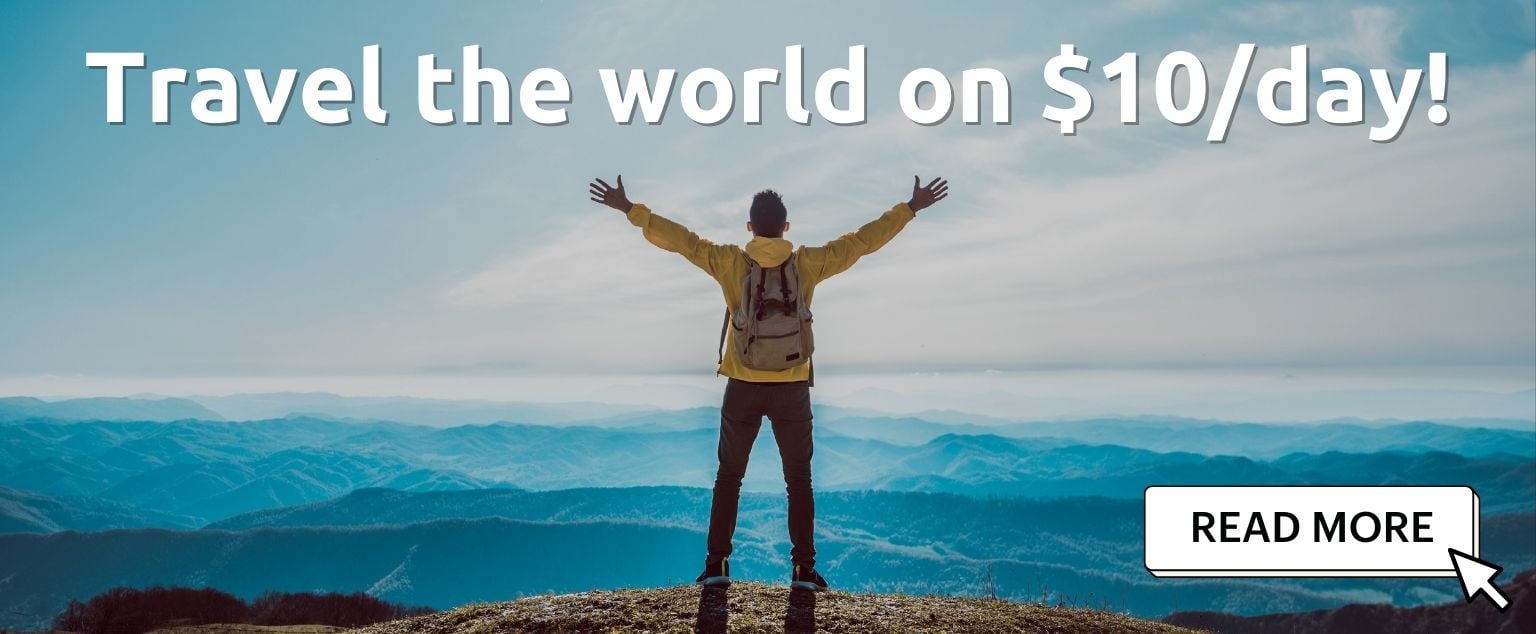 And for transparency's sake, please know that some of the links in our content are affiliate links. That means that if you book your accommodation, buy your gear, or sort your insurance through our link, we earn a small commission (at no extra cost to you). That said, we only link to the gear we trust and never recommend services we don't believe are up to scratch. Again, thank you!