If the idea of living and working in a country that boasts glorious sunshine for most of the year sounds peachy, then you might want to teach English in Portugal.
Known as a country with exquisite beaches, delicious wines and 6th to 19th century architecture throughout the region, it's no wonder more TEFL teachers are looking to Portugal for their next teaching position.
While Portugal has one of the most agreeable living costs in Western Europe. Don't get too excited – salaries aren't as high as in neighboring countries. You'll pretty much break even each month. However, a teaching job in Portugal will certainly allow you to bask in the languid Mediterranean lifestyle and it's certainly a unique opportunity for a year or so.
As tourism continues to bloom, there's a steady demand for English teachers. Teaching English in Portugal is ideal for travelers who fancy staying put for six months to a year, as well as for recent graduates or gap year travelers – particularly those with EU passports.
The lifestyle may not sustain you in the long term if you want to put money aside for the future, but there are still some perks to teaching English here. To help you decide if teaching English in Portugal is right for you, read our ultimate guide below!

Unlock Our GREATEST Travel Secrets!
Sign up for our newsletter and get the best travel tips delivered right to your inbox.
Why Teach English in Portugal?
Teaching English in Portugal is very lifestyle-oriented. You'll work hard, but you'll play hard, too. Most jobs teaching English abroad tend to be hard work and you'll find less of a work-life balance, but in Portugal, it is very different. Here are some pros and cons of teaching English in Portugal.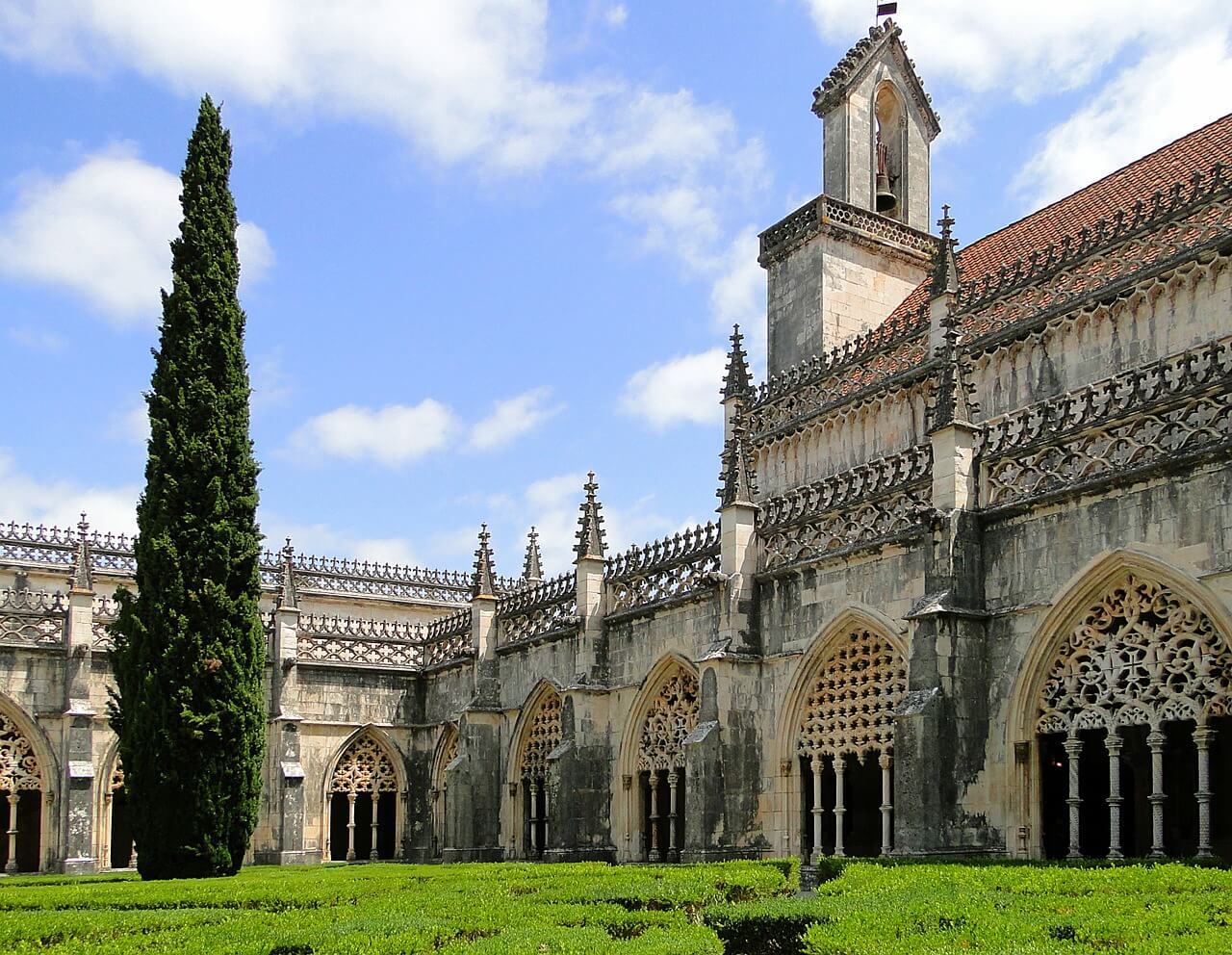 Pros | Why You NEED to Teach in Portugal
Mediterranean lifestyle: Teaching English in Portugal gives you a chance to soak up the glorious culture, scenery and lifestyle of the Med! (no, it's not on the Med, but you'd better believe you'll get the full experience)
Travel opportunities: Portugal is excellent for backpacking; it's small enough that you can spend weekends exploring other regions. If you want to go further afield, it's easy to connect to other European destinations or even hop over to Morocco for a weekend break.
Climate: Ask anyone who has ever got to teach English in Portugal what they loved about it, and the weather is going to rank at the top! The country experiences pleasant year-round temperatures – it's just a tad wetter and cooler in winter, but still nicer compared to other European countries.
Work hours: Schools usually offer around 20-25 hours of teaching work each week. This will afford you enough money to cover your expenses and leaves plenty of time to travel and explore.
Contract length: Most schools will sign you for a 9-12-month contract. That's the perfect amount of time to get to know a country without feeling tied down.
Requirements: To teach English in Portugal, you'll need a bachelor's degree and TEFL certificate. The great news is that you're likely to find a job even without teaching experience. Unfortunately, non-EU citizens will have a tougher time finding teaching jobs in Portugal.
Visa requirements (EU citizens): If you're a resident of an EU country, finding an English teaching job in Portugal is very straightforward. You don't need a visa or a work permit, but after three months, you must purchase a residence certificate. To apply for this, you need to present a letter confirming your employment status or evidence that you have sufficient funds to cover your stay. Of all the EU countries, British and Irish citizens are in the best position for finding employment. Native speakers are favored by Portuguese schools.
Cons | What to Consider Before Teaching in Portugal
Salary: If you're looking to get rich quick or bank some cash, teaching English in Portugal isn't the way. The average salary of an English teacher in Portugal is $1,300 – $1,850 USD (€1,050 – 1,500 Euro). Your living costs will chew through this, and you should expect to break even each month. Be prepared to negotiate your salary; Portuguese schools typically try to sign their teachers at lower rates. If you have relevant teaching experience, you can argue for a higher pay.
Visa requirements (non-EU citizens): If you're not an EU citizen, then you'll find the process more difficult. You'll need to find an employer who will sponsor a work permit (autorização de trabalho). The permit is granted upon the offer of a job. Depending on your nationality, you may then need to apply for a work visa (this is not the same as the work permit). There are different visas as per your nationality and length of employment. Generally, citizens from New Zealand, Australia, Israel, Japan, Canada, and the US can apply for a long-term (6+ months) work visa from inside Portugal. Other nations may need to apply from their home country.
Hiring process: Aspiring English teachers will need to seek teaching positions in June as recruitment is usually finalized by the end of August. There's another round of job opportunities in January. While not strictly a con, you'll need to be strategic so as not to miss out on the best English teaching jobs. In most cases, it's best to apply from your home country and line up some interviews. It's not the place for rocking up and handing out CVs – spots are simply too competitive.
How Much Can Teachers Expect to Make?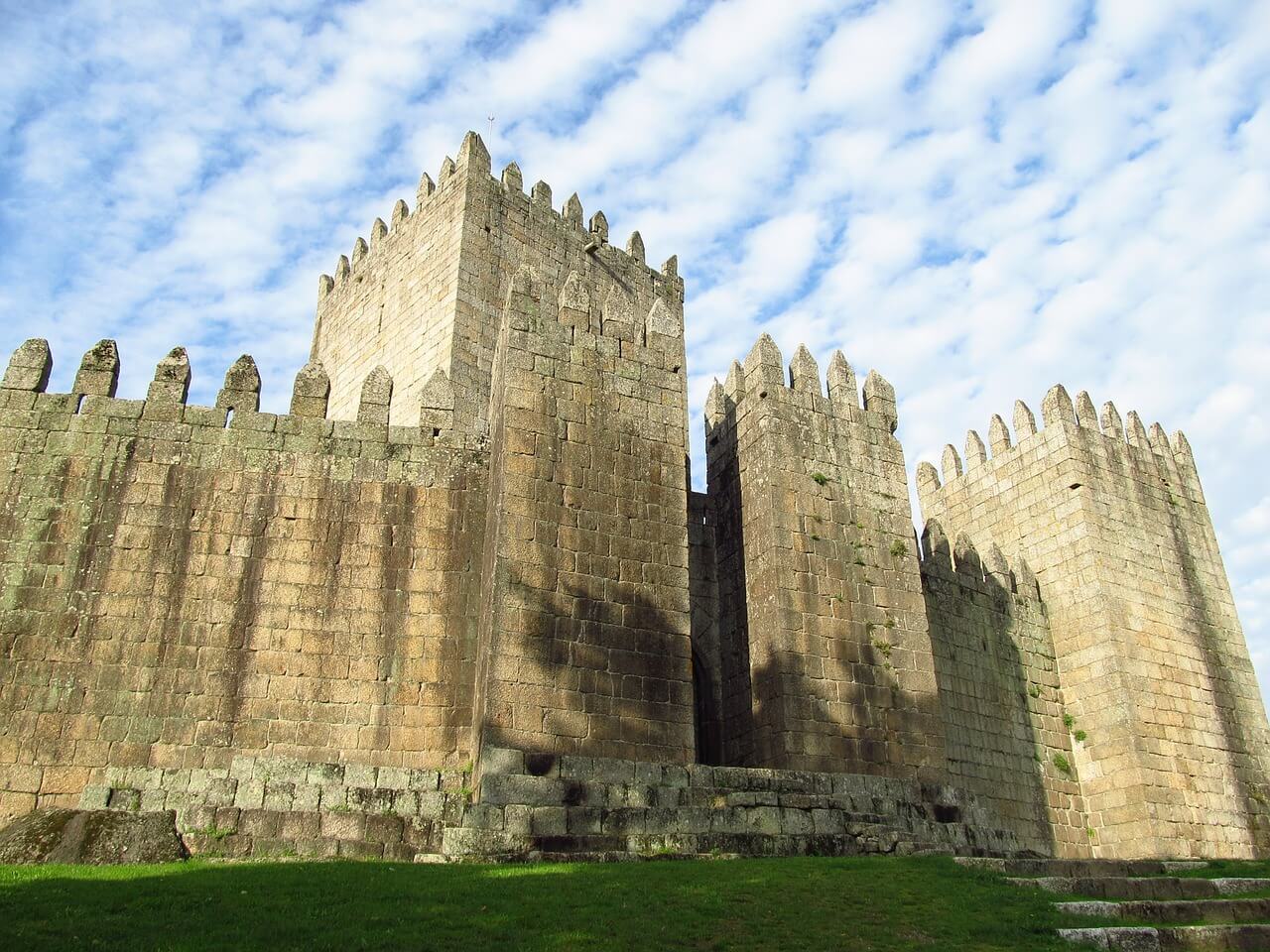 English teachers in Portugal can expect to earn $1,300 – $1,850 USD (€1,050 – 1,500 Euro) per month. There are several types of travel job opportunities, but the main two are public schools and private language institutes. Teaching jobs in Lisbon typically offer the highest salaries.
Private language institutes in Portugal generally pay higher salaries. This is where most of the teaching jobs are. You won't be expected to speak any Portuguese, and the more credentials and relevant teaching experience you have will affect your pay grade. It's rare, but some private language institutes will provide accommodation for their employees. It's worth asking!
In comparison, to work at a public school, you need to speak some Portuguese. You may have to take a test before receiving your teaching job offer to prove your language proficiency. A public school might grant you health insurance as a benefit, but you'll need to source your own housing. Don't count out having to work additional unpaid hours – chaperoning school trips. Your salary will be at the lower end of the scale.
With both schools, you should expect to negotiate the salary offered.
For qualified teachers with a teaching license, you can find work in private schools and private international schools. International schools usually operate on an American or British curriculum or IB curriculums, and you will be teaching both local and ex-pat children. Teaching positions can either be for primary or high schools. International schools have the highest reputation and are highly competitive when it comes to hiring English teachers, so only qualified teachers tend to get positions here.
Many International schools offer summer courses to their students where foreign language teachers are often needed. If you are looking for a short-term teaching position, then teaching English as a summer course could be a good option for you.
Private schools are also highly competitive and generally require you to have a bachelor's degree and a teaching license is desired, but not essential. At private schools, they will cater to both ex-pat and Portuguese children and while you'll be required to teach in English, if you know some Portuguese it will give you a competitive edge.
If you're a self-starter, you could pitch yourself as a private English tutor. The going rate is €10 per hour ($11.20). You can pitch yourself to parents with young kids or target university students or adults. You could do this on a full-time basis or part-time, to supplement your other source of work. If you do decide to offer private classes, you will need to apply for your own visa and pay for it yourself. Work visas are sponsored by your employers, so it's technically illegal to do any private lessons on the side of a school teaching position.
Private tutors can make a good amount of money teaching business English to adults.
Requirements for Teaching in Portugal
To teach English in Portugal, you'll need to satisfy the following requirements:
Native English speakers: Native speakers will find it easier to get teaching jobs in Portugal. If you're not a native speaker but have good fluency, you could still find work, but it may take longer.
TEFL Certificate: Anyone who wants to teach in Portugal will need a TEFL certificate. This may have been completed online, in the classroom in your home country, or while in Portugal. If you don't have any previous teaching experience, an on-site TEFL course with practical experience will help you stand out.
Bachelor's degree: Preference is given to English teachers who have a bachelor's degree. The subject can be anything, but students of education disciplines will be at an advantage.
English teaching experience: Previous experience is not required in some cases in Portugal, but a lot of teaching jobs require you to have done at least 100 hours of teaching experience. The highly competitive positions may even ask TEFL teachers to have a year of experience. Having previous experience will make you a more attractive candidate and open the door to higher salaries.
Visa: As discussed above, non-EU citizens need a work visa to teach English in Portugal. You will need to receive an employment offer first to be granted a work permit. This makes you eligible for a work visa, which your employer will arrange. The specifics depend on your nationality.
Proof of funds: If you need a residence certificate after 90 days (EU citizens), you'll require proof of funds if you don't have a job. You may be asked to show a bank statement as part of the work visa process (non-EU citizens).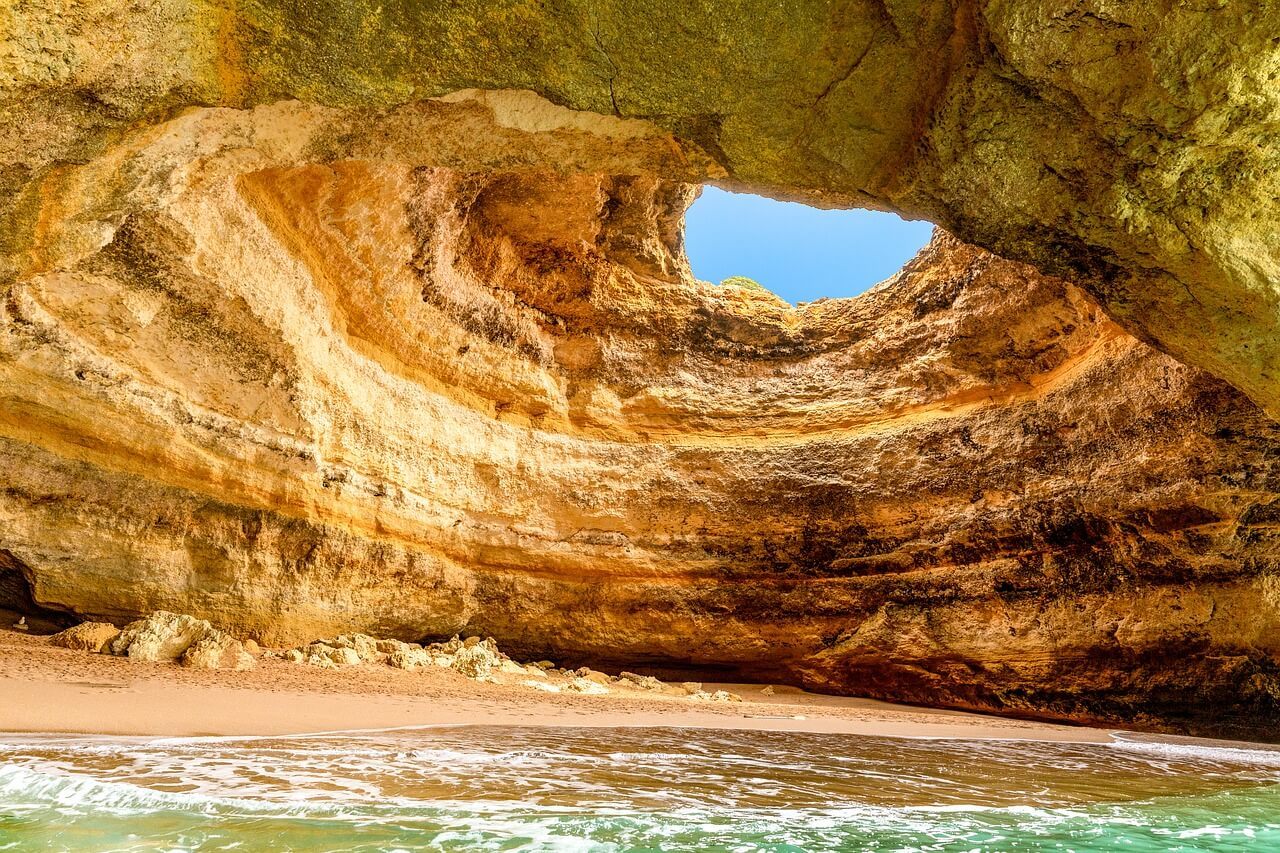 Where to Get TEFL Certified
It will be much easier for you to find a job teaching English in Portugal once you have completed a TEFL course. Jobs are competitive, and it will help your CV stand out. Plus, most language institutes and schools around the world require at least a 120 hour TEFL certification, so it's really a wise investment for anyone looking to teach English in Portugal.
Online TEFL certification is accepted in Portuguese schools.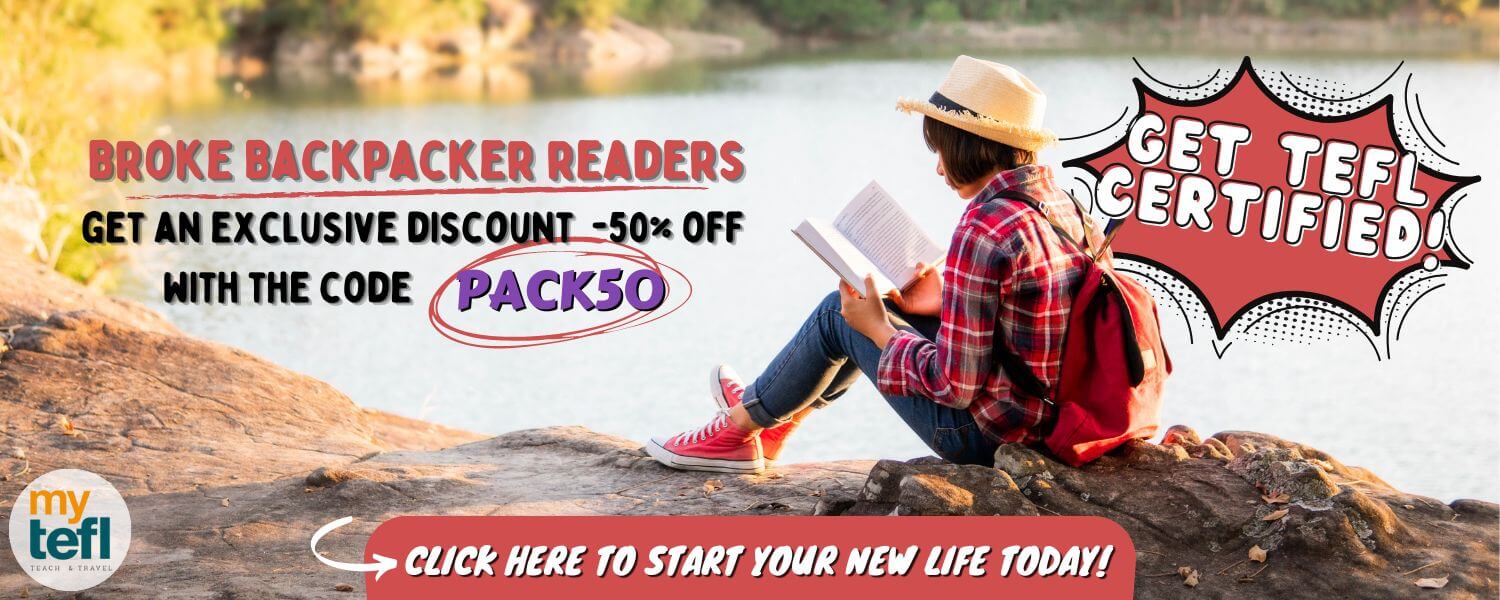 Online TEFL Certificates
There are tons of places to get TEFL certificates online. Some of them are phoney. These are usually video-only courses where you don't talk to someone or lesson prep on your own and they won't help you teach English on the ground.
Whatever you do, do NOT buy a TEFL certification without having completed a TEFL course. These companies are well-known by employers and you will not only damage your reputation but may end up blacklisted from many English teaching jobs in Portugal.
Aside from that, you will go into the classroom with NO SKILLS. Teaching ESL is a different ballgame from any other teaching job, so it's best to invest in a TEFL course if you're serious.
Here are some of our faves:
The MyTEFL 140-hour course is the gold standard of TEFL certificates. It is accepted by any country and prepares you to teach English abroad. This is an ideal course for those wanting to teach English online as it comes with an additional 20 hours dedicated to purely online teaching.
The 140-hour course covers all the areas of the English language you'll be expected to teach such as reading, speaking, listening, writing, and phonics, as well as going into the fundamental skills you need to be an English teacher.
They also have a jobs board, so you can search for ESL teaching abroad jobs anywhere in the world. They also offer a 120-hour TEFL course for those that don't think teaching English online is for you.
Let's TEFL is the next best online TEFL certificate, and is the best for those needing a refresh of English rules themselves before hitting the classroom. If it's been a long time since you've studied English at school, this TEFL course will help you brush up on your grammar and language skills.
It also covers classroom management and lesson planning, so you'll be fully prepared to teach abroad and start your hunt for TEFL jobs.
It is a 120-hour TEFL certification that will have you ready and raring to share some knowledge!
TEFL Pros isn't the most hands-on certificate, but their course is usually the cheapest. Plus, they've got a free trial so you don't need to drop money to see what this is all about!
TEFL Pros also offer a 120-hour course that covers the fundamentals of the English language and classroom management techniques.
However, it is solely online. This is great for people who are already traveling, but if you want to gain in-classroom experience then this course isn't for you. However, it will suffice to teach English in Portugal.
Getting Your TEFL in Portugal
If it's financially viable, you can take your TEFL certification in Portugal itself. You'll need to have enough money to support yourself while studying, but this is a great way to get a sense of the culture. You'll make valuable contacts and can start building your own community in the country. Here are two schools you should check out.
International House – this globally acclaimed network of language schools has ten centers dotted about all over Portugal. Studying for your TEFL with International House provides you with high-quality teacher training. The course includes six hours of observed teaching practice, where your trainer will assess your performance. You have the opportunity to choose between full-time or part-time courses, plus there are a variety of different TEFL courses to choose from.
Cactus TEFL – this institute is based in Lisbon and offers Cambridge CELTA TEFL courses. Courses are scheduled throughout the year and provide comprehensive training across teaching methodology and practical skills. The school will help you find accommodation, and they guarantee a job interview upon completion of the course.
For any English teachers who are serious about their profession, a CELTA is definitely a worthwhile investment. Not only does it have comprehensive teacher training, but you also get in-person teaching experience with a professional teacher trainer who will provide you with feedback.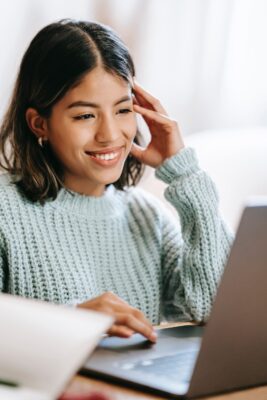 Earn $$$ ONLINE Whilst Travelling the World!
Keen to live the digital nomad dream while travelling the world? Who the hell isn't?
Teaching English online is a surefire method to earn a consistent income on the road. Work from anywhere, change some lives, and earn some dollaridoos while you do it!
Check out this detailed article for everything you need to know to start teaching English online.
Where to Teach English in Portugal
Now, the next consideration is one of the most exciting – where to teach in Portugal?
Teaching in Lisbon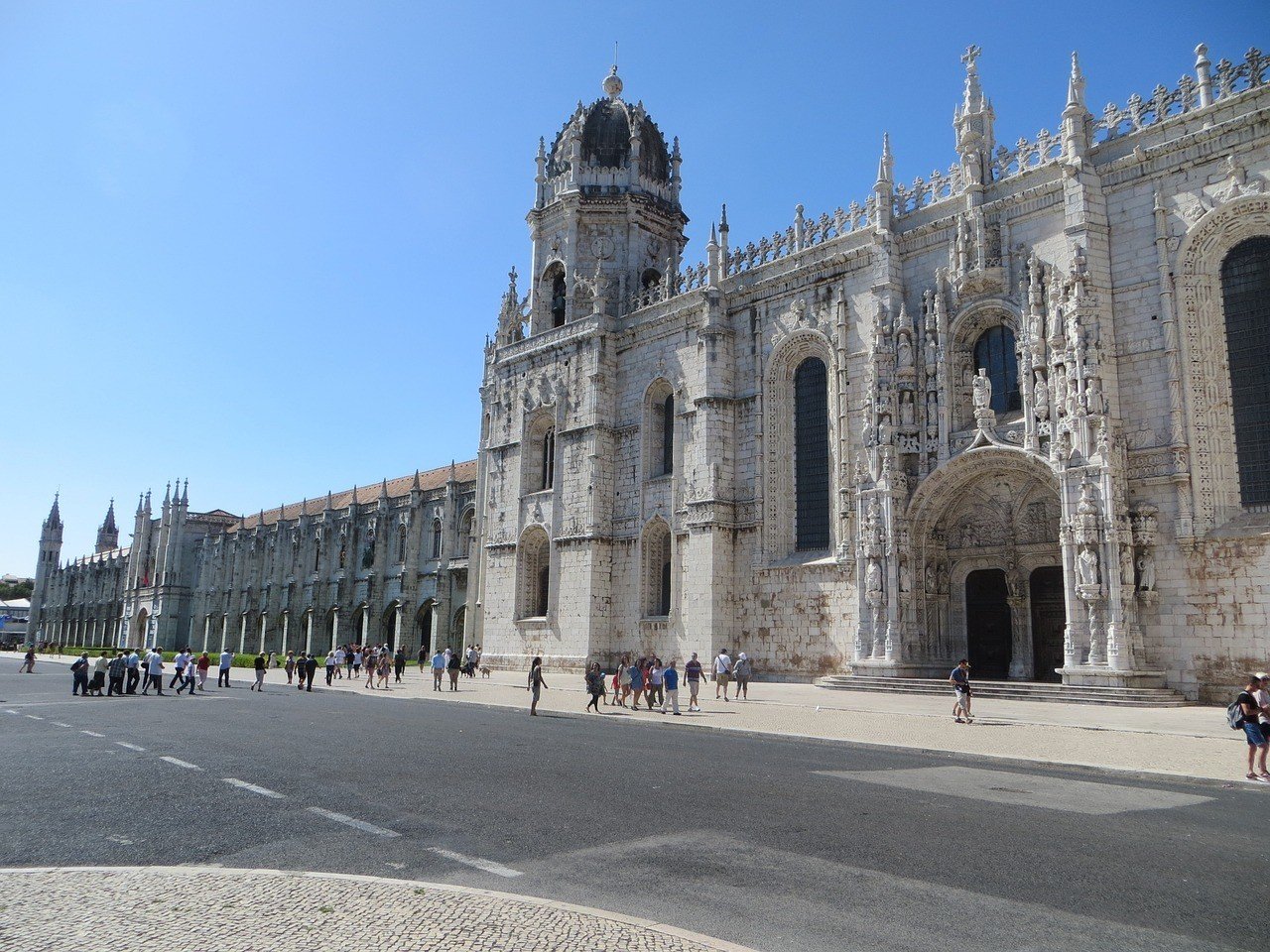 Portugal's sleek capital is where the majority of teaching jobs (and the highest salaries) can be found. You might teach the children of wealthy families or tutor adults teaching business English. Lisbon has plenty of entertainment opportunities for social butterflies and culture vultures.
Teaching in Porto
The second-largest city in Portugal is another popular place to find work in public schools or private institutes. Expats love Porto for its close-knit vibe and small-town spirit. Porto is known for its lively nightlife scene on the banks of the Douro River. Even teachers need to let their hair down at weekends.
Teaching in Coimbra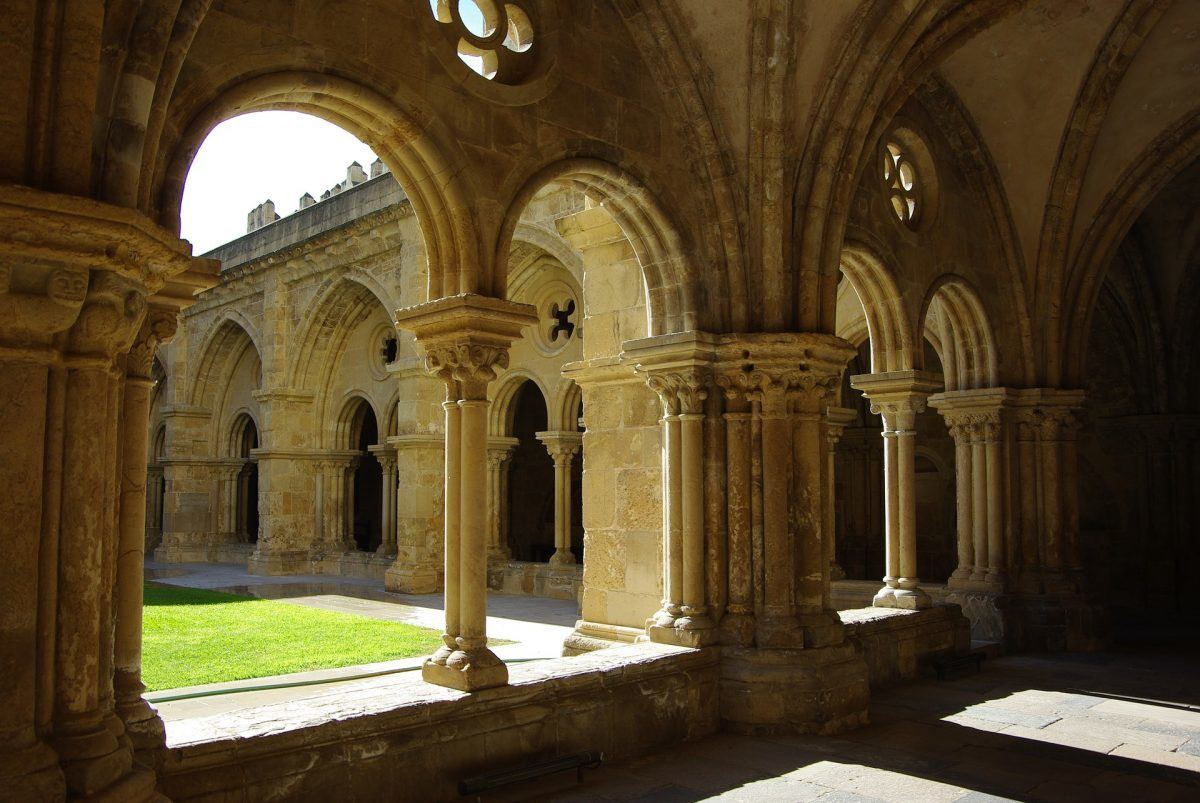 This ancient city is the former Portuguese capital and the next most popular option for finding work. Coimbra has great hostels to get you on your feet with accommodation.
If you have an educational background or previous teaching experience, you might even find work at the university. Alternatively, you can freelance by teaching students outside of an institution. 
Teaching in Southern Portugal
If Portugal's beaches have piqued your interest, you can investigate your options in the southern cities of the Algarve, such as Faro and Lagos. Opportunities are much rarer to find in the south and, as you can imagine, are very competitive.
You may find work in an international or public school, but you'll likely require a level of Portuguese and some teaching experience. There are a handful of language schools across the main cities, and there is a market for tutoring tourism workers. It's another place you could consider freelancing and sourcing private students.
Is This the Best Travel Pack EVER???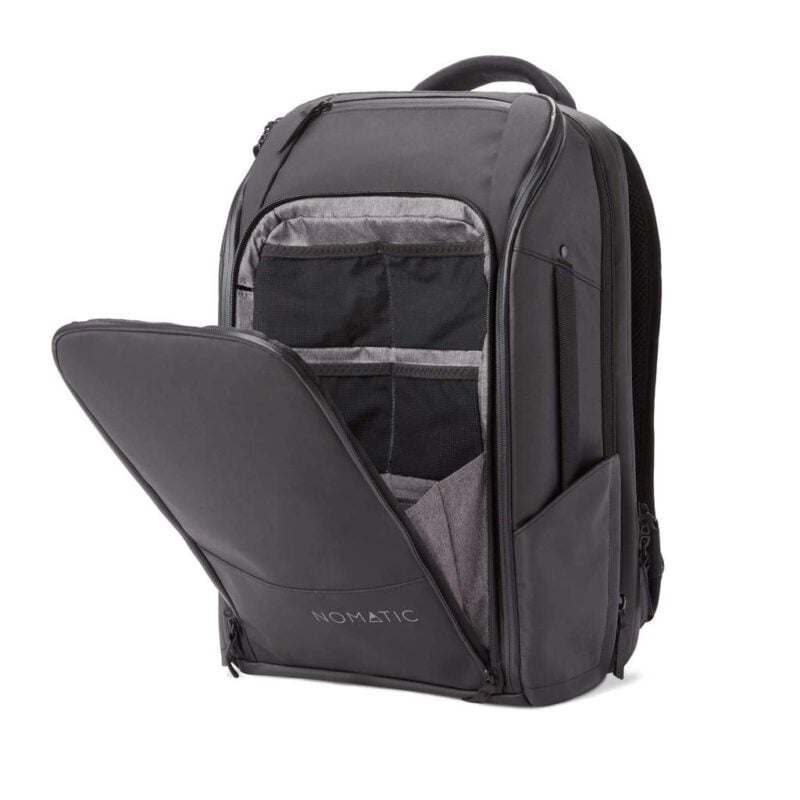 Living in Portugal and Teaching Online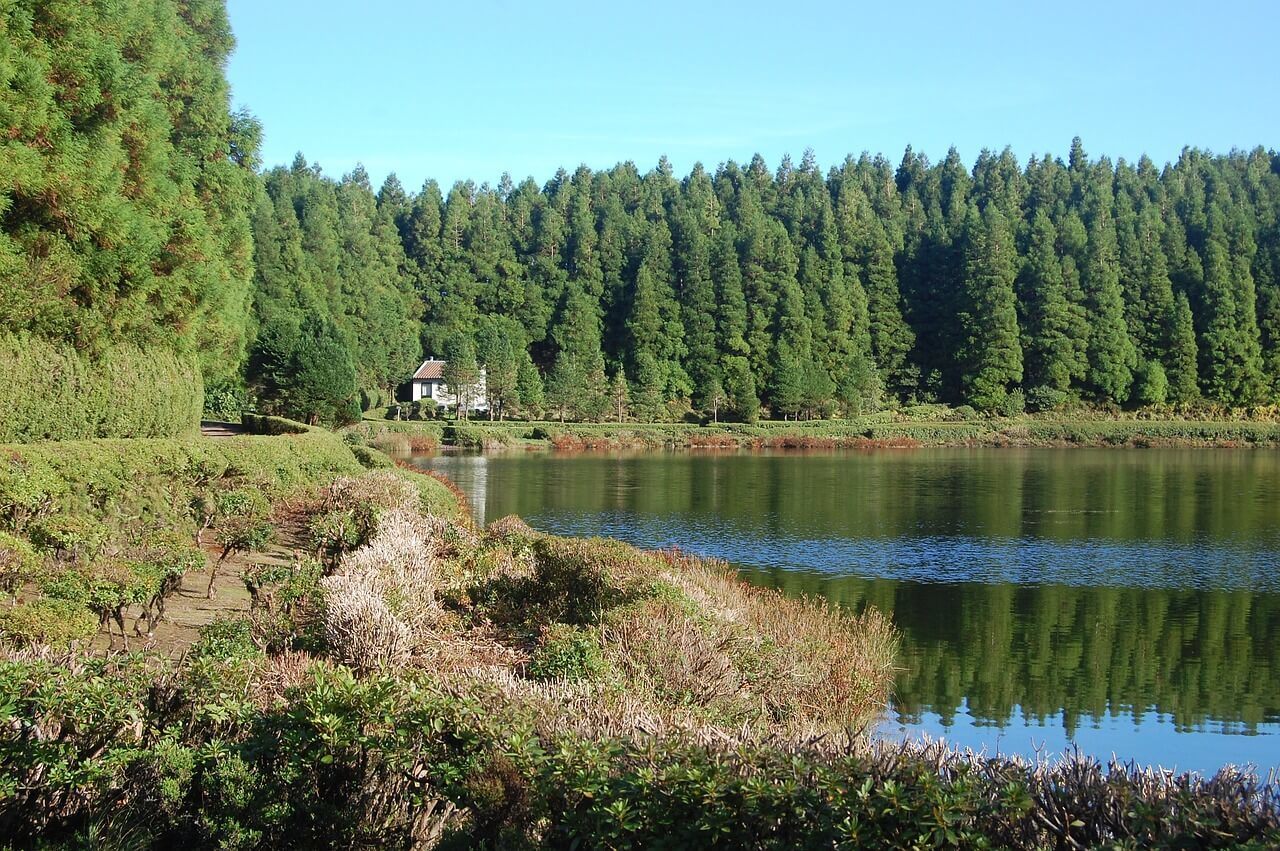 If you fancy living in Portugal as a digital nomad, you can consider teaching online. Portugal has a thriving ex-pat community, and in recent years, has flourished as a digital nomad destination. The internet is reliable in general, and you'll have the flexibility to dictate your own schedule. Plus, the salary that you would receive in your teaching job in Portugal is similar to what you can earn as an online English teacher.
If you decide to teach online in Portugal, make sure you're in tune with the time difference between you and your students.
How to Find a Job in Portugal
If you're an EU citizen, you could fly into your Portuguese city of choice and start the application process once you've got your feet on the ground. Those of you who have British or Irish passports, a bachelor's degree, and a 120 Hour TEFL certificate stand a good chance of finding work this way.
If you want more security (or aren't from an EU member country), you can start the process from home.
Finding a Job in Portugal With a School
Decide which time of year you want to relocate to Portugal – ensure you plan around the recruitment periods of June and January.
Prepare your CV and ensure it lists any teaching experience and has been thoroughly proofread. Remember you are applying for a job teaching English, if you're CV is riddled with spelling and grammar mistakes you won't get to an interview stage.
Visit online job boards and teaching forums to seek teaching job opportunities in Portugal.
Once you know which city you want to base yourself in, you can Google the schools and institutes that the destination has on offer. Visit their websites and see if they have any job vacancies advertised.
If a school catches your eye but doesn't have a vacancy advertised, email them to enquire. Compose a professional email stating why you'd like to work for them and ask if they can contact you when they have a job opening. If you don't hear back within a week, translate your original email into Portuguese and resend.
Once you're in a situation where you are invited to interview, this can take place over Skype. In other instances, the school may want to interview you in person. Ensure that when you start the process, you are in a situation where you can financially support yourself to travel to Portugal while you are interviewed. You might want to schedule several interviews before committing to the flight.
Working in Portugal as a Freelance Tutor
If you have confidence and some teaching experience behind you, you can freelance as a personal language tutor in Portugal. This is only possible for EU citizens, but after 90 days in the country, you will need to purchase your residence certificate and prove that you're working on a self-employed basis.
You can advertise your services on boards at shops, cafes, schools, and language centers, or via social media. You can advertise if you have a specialty, such as teaching preschool kids, conversational English, or IELTS prep. If your clients like you, they may well recommend you to their friends. Even if you work at a school, look into tutoring on the side for a bit of pocket money, though do be aware this technically goes against your visa and work permit regulations.
You'll need to be certain that you have enough money to sustain yourself while you get set up if you take this option.
The Future of the SIM Card is HERE!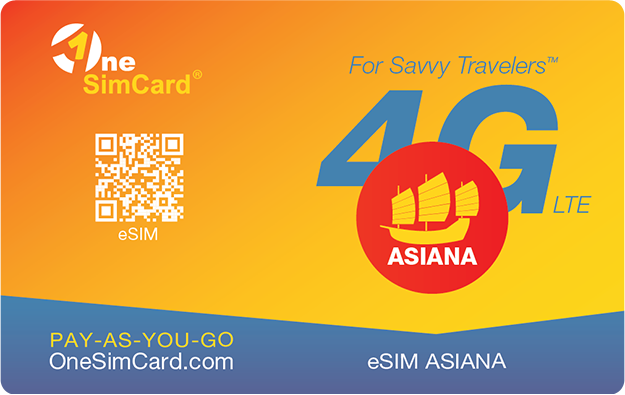 A new country, a new contract, a new piece of plastic – booooring. Instead, buy an eSIM!
An eSIM works just like an app: you buy it, you download it, and BOOM! You're connected. It's just that easy.
Is your phone eSIM ready? Read about how e-Sims work or click below to see one of the top eSIM providers on the market and ditch the plastic.
Buy an eSIM!
Living in Portugal
Once you've got your offer of employment and booked your flight, it's time to pack your SPF50 and make the move! Living in Portugal will let you experience more than sunny plazas and beautiful beaches.
Safety
Portugal is a safe country on the whole. The cities have low crime rates, and violent crimes are rare. As with all European cities, there is always a risk of pickpocketing. You should be watchful over your belongings when in cafes and restaurants, as you would be back home! Exercise caution at night and use your common sense – avoid walking down alleys and don't use unsolicited taxis.
When you are apartment-hunting, be careful about which neighborhood you opt to live in. The major cities are known to have rougher areas on the outskirts. Muggings, assaults, and drug crimes happen (in the world in general). If the rent seems too good to be true, it probably is. Take it as a red flag and do some investigating before you commit.
Month to month payments, no lock-in contracts, and no itineraries required: that's the exact kind of insurance digital nomads and long-term traveller types need. Cover yo' pretty little self while you live the DREAM!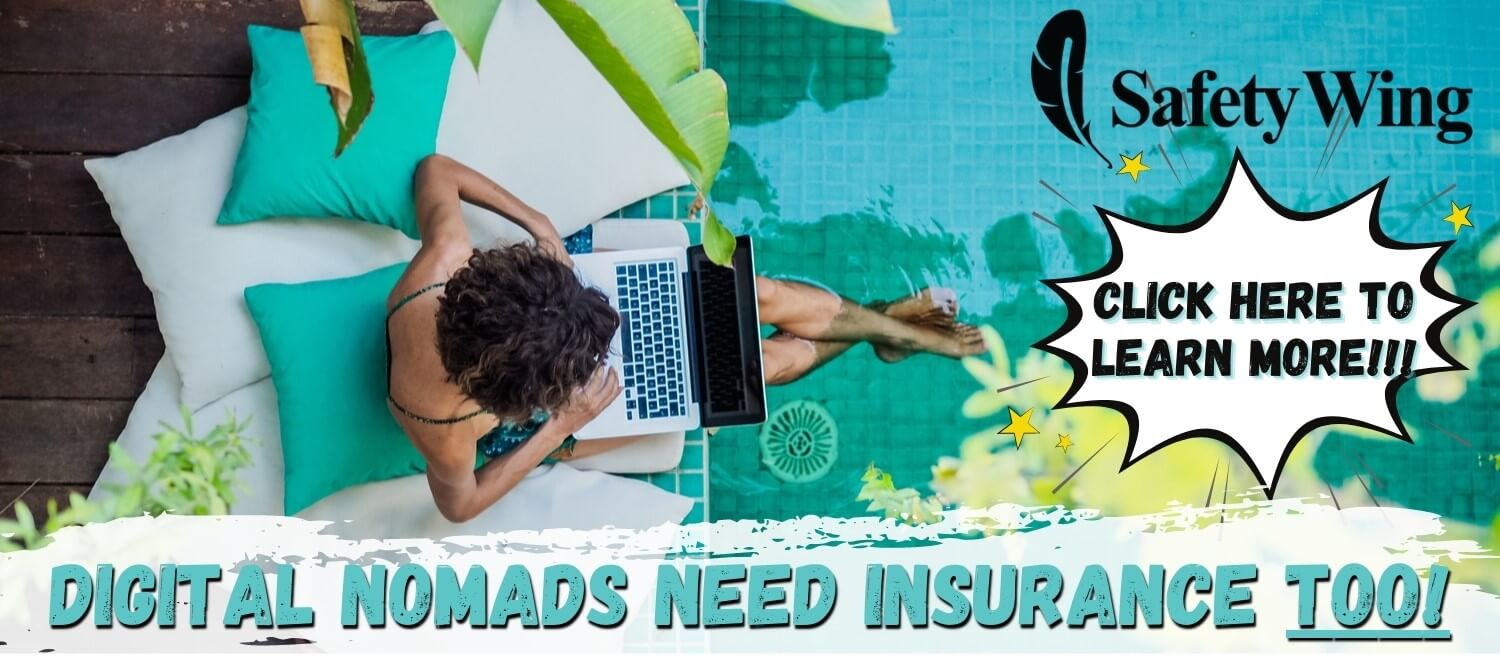 SafetyWing is cheap, easy, and admin-free: just sign up lickety-split so you can get back to work! Click the button below to learn more about SafetyWing's setup or read our insider review for the full tasty scoop.
Monthly Budget
Unless you find an employer who will subsidize your accommodation (this is rare), expect to break even on your salary and living expenses in Portugal. The following assumes the minimum salary and a careful approach to spending.
| | |
| --- | --- |
| Flying to Portugal from the US | $400 – $600 |
| Accommodation | $400 |
| Food | $300 |
| Transport | $100 |
| Entertainment | $150 |
| Total Monthly Expenses | $950 |
Money-Saving Tips
Accommodation in Portugal is where the largest chunk of your money will go each month. Expect to spend around half your salary on your digs. At the very least, you'll pay around €250 ($280) a month for a room in a flatshare. If you want your own place, costs will range from €300-€500+ ($360-$635). Ultimately, the standard of your accommodation in Portugal will reflect what you pay for it.
Travel in Portugal is reasonable. Cities such as Lisbon and Porto are served by buses and the Metro. A single journey costs in the region of €0.85 ($1.10) to €1.50 ($1.90). Multi-day passes will save you money in the longer term – you can buy a monthly pass in Lisbon for €40 ($45). Even Lisbon and Porto are relatively compact cities, and you will be able to get around on foot much of the time. You can use Uber rather than metered taxis. You can also take some great day trips from Lisbon on the weekends too which will save you paying for accommodation on your trips.
Food is part of the reason for moving to a new country, right? The Portuguese lifestyle is all about dining, so prepare to spend many an evening sipping a coffee or beer under the setting sun. Fortunately, Portugal is one of the most affordable countries in western Europe for eating out. Two courses with a drink will cost you between €5-€10 ($5.65-$11.30) in a local eatery. If you can be thrifty with your grocery habits, you can get away with €150 ($170) per month of groceries. Supermarket staples are cheap in Portugal.
Entertainment in Portugal is easy on the budget too. You can wander around quaint plazas and sip a €2 beer. Save yourself some money by visiting museums on the first Sunday of each month. Most museums offer free entry!
Speaking the Language
In the major cities, English is fairly widely spoken. You'll be able to go about your day, use public transport, and order food in restaurants without needing to speak Portuguese. Outside of the main cities and resort towns, you will notice a language barrier.
If you want to teach in a public school, you will need some level of Portuguese. This will depend on the school, but as I said, some public schools will test your Portuguese schools. To teach in a private language institute, you can get by without knowing the language.
That being said, if you plan to base yourself in Portugal for a year, it would be in your favor to master the basics. You'll find it easier to communicate with your employers, students, and community. You'll probably make friends with locals along the way and will have an overall deeper experience. You'll get a lot more respect all round, which is never a bad thing!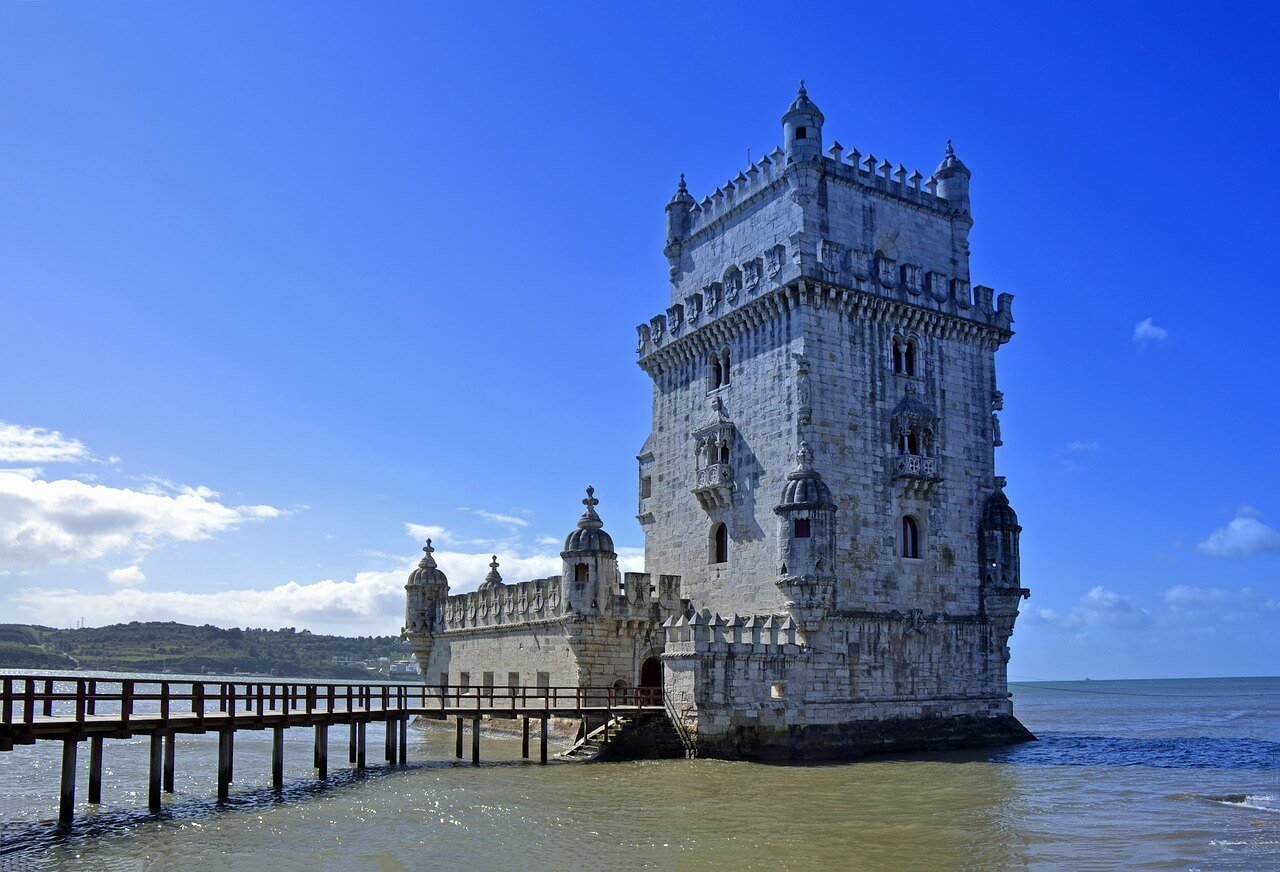 FAQs about Teaching English in Portugal
Final Thoughts on English Teaching in Portugal
And that's your guide to teaching English in Portugal in a nutshell.
If you're looking to hunker down in one place for a while and work out your options, then teaching in Portugal is a good way to do that.
I think getting a job in Portugal is one of the best things a new graduate or gap year explorer can do. You'll earn enough cash to support yourself, and you'll have a memorable experience in a beautiful country. Plus, there is a thriving ex-pat community in Portugal so you'll make tons of friends.
Good luck with your job hunt in Portugal. Let us know how you get on in the comments!
---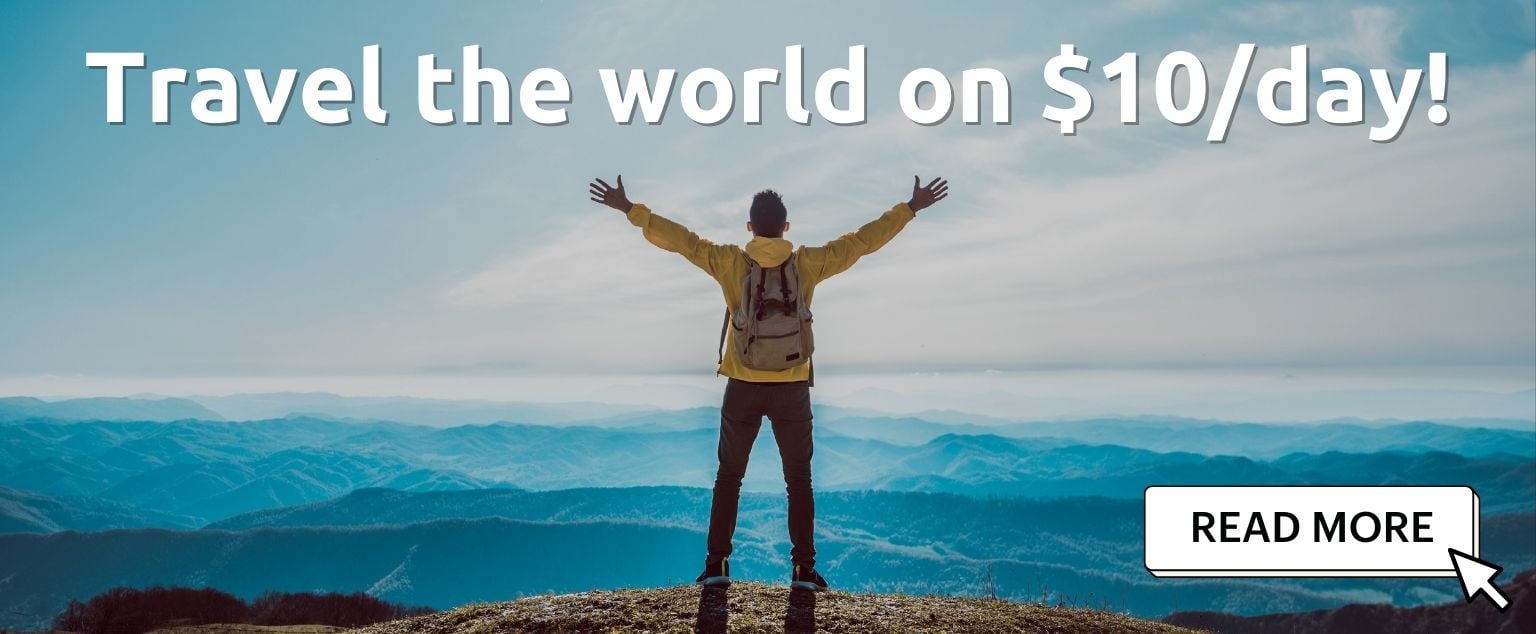 And for transparency's sake, please know that some of the links in our content are affiliate links. That means that if you book your accommodation, buy your gear, or sort your insurance through our link, we earn a small commission (at no extra cost to you). That said, we only link to the gear we trust and never recommend services we don't believe are up to scratch. Again, thank you!