Liverpool. Beneath the blue suburban sky, where ferries cross the Mersey and where you'll never walk alone.
Liverpool is one of the UK's truly unique cities with an equally unique local accent and immense cultural heritage. World-renowned for football and The Beatles,  there are so many things to see and do in this magnificent city.
If you're planning a visit to Liverpool, be prepared for a serious dose of culture, history and good old fun! Whether you're traveling with family, alone, or on a romantic getaway, you'll find that this 'Capital of Culture' has something for everyone!
Top Things to Do in Liverpool
The table below lists our recommendations of Liverpool's top attractions, which we think are absolute must-sees of this stunning city. Then, we'll dive into the details of the 27 best things to do in Liverpool.
1. Explore The Beatles' Backstory at Their Exhibition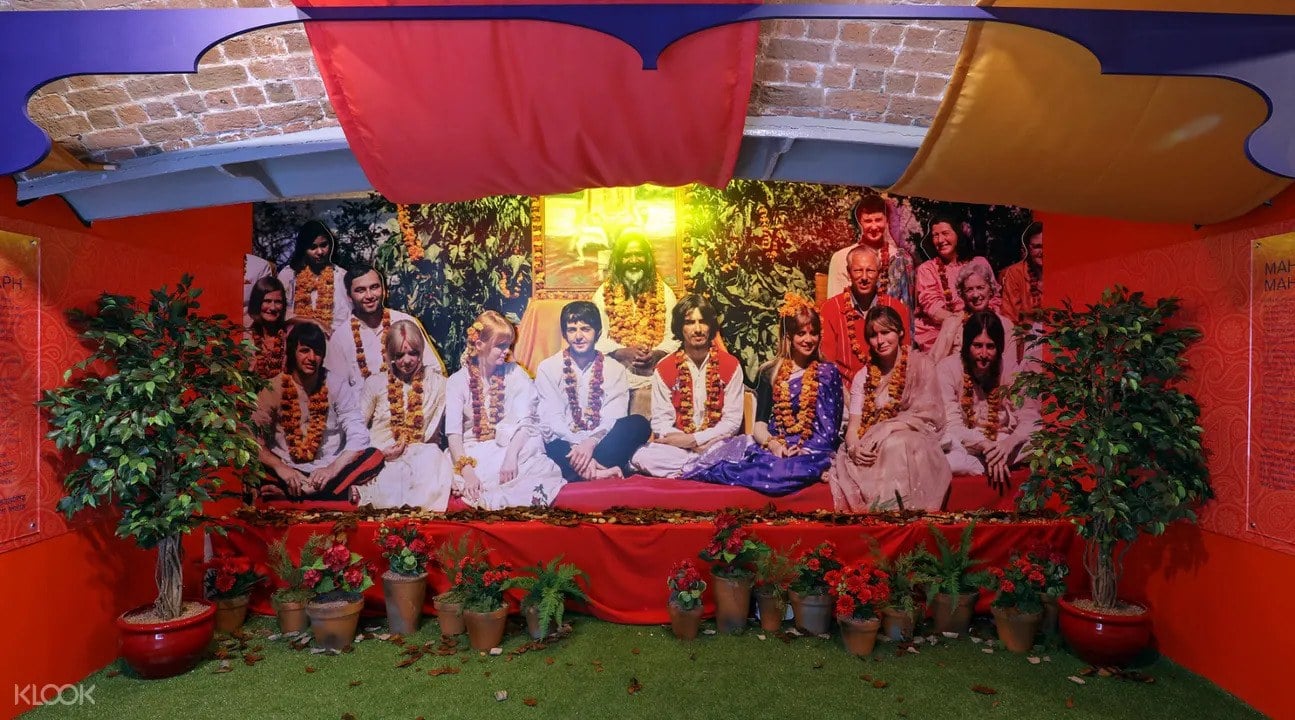 The Beatles are probably Liverpool's most famous export, with millions of fans around the world spanning over generations. Discover the story of how four young boys from Liverpool went from humble beginnings to becoming the most famous bands in human history!
Here, you'll find replicas from the Casbah, Matthew Street, and The Cavern. You'll also get to see the suits and guitars used by John, Paul, George & Ringo! From key memorabilia to fun stories and unforgettable experiences, this is one of the best things to do in Liverpool city center.
Entrance: £10-18, but you should buy your ticket online!
Hours: currently closed
Address: Britannia Vaults Royal Albert Dock, Liverpool L3 4AD
2. Get Lost in Tate Liverpool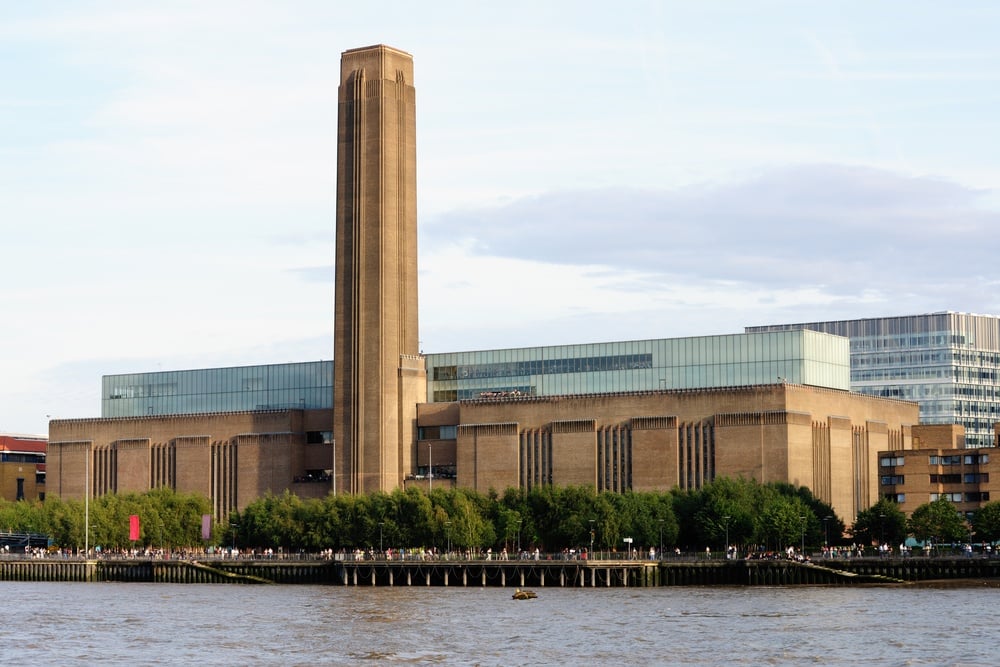 Gain some insight into one of the most visited art galleries in the world! Known as the home of modern and contemporary art in the North, a visit to the Tate Liverpool is not easily forgotten. Entrance is FREE (although some exhibitions are not) so this is an absolute must on any list of things to do in Liverpool on a budget!
Boasting artwork from around the world including Picasso and Andy Warhol, this is also one of the best artsy attractions in Liverpool. If you'd like to get involved, we'd recommend trying to catch one of Tate Liverpool's many events, talks or workshops.
Entrance: Free
Hours: currently closed
Address: Royal Albert Dock Liverpool, Liverpool L3 4BB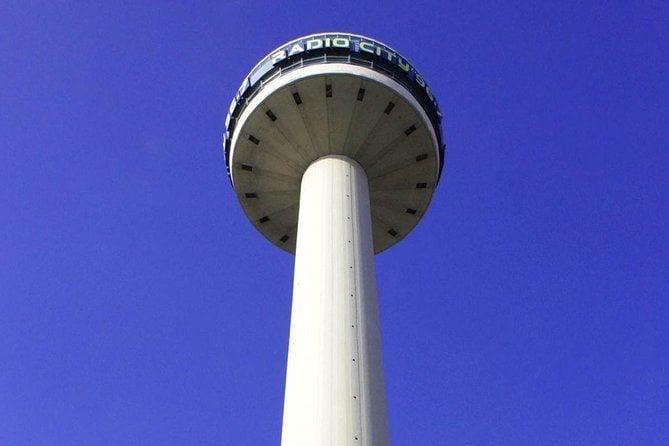 Get a 360-degree birds-eye-view of Liverpool itself! Ride the elevator all the way to the summit of Liverpool's iconic Radio City Tower, where you'll get to see all the attractions in Liverpool from up high. It'll give you a unique perspective of a city you've been exploring.
At 400-feet up, you can just imagine the view. If you can, try to catch the sunset over Northern Wales and Snowdonia on the horizon. Radio City Tower is just a short walk from Liverpool Lime Street Station, and tickets are just £5 with no time limits.
Entrance: £4.50-20
Hours: 10:15-17:15
Address: 1 Houghton Street, Liverpool, Merseyside, L1 1RL
4. Be a Part of One of Liverpool's Festivals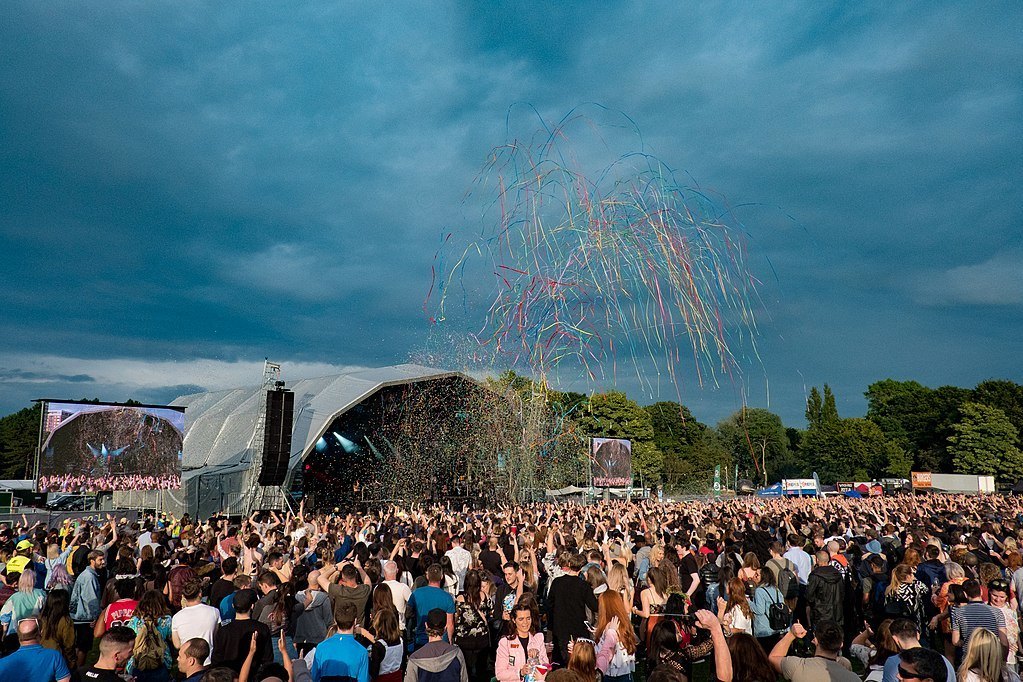 Liverpool is widely known as one of the cultural capitals of Europe. Thus, it's unsurprising that it is often the host of many festivals and events across the city. Take a trip to Sound City, where you'll find Liverpool's up-and-coming scene of young musicians and performers. You'll also get to attend some of the largest music, film and digital art festivals in the UK!
If you're there at the right time, try for the LIMF (Liverpool International Music Festival) and/or Liverpool-Irish Festival. These festivals are one of the best things to do if you want to get involved in Liverpool's culture, and enjoy the British music experience.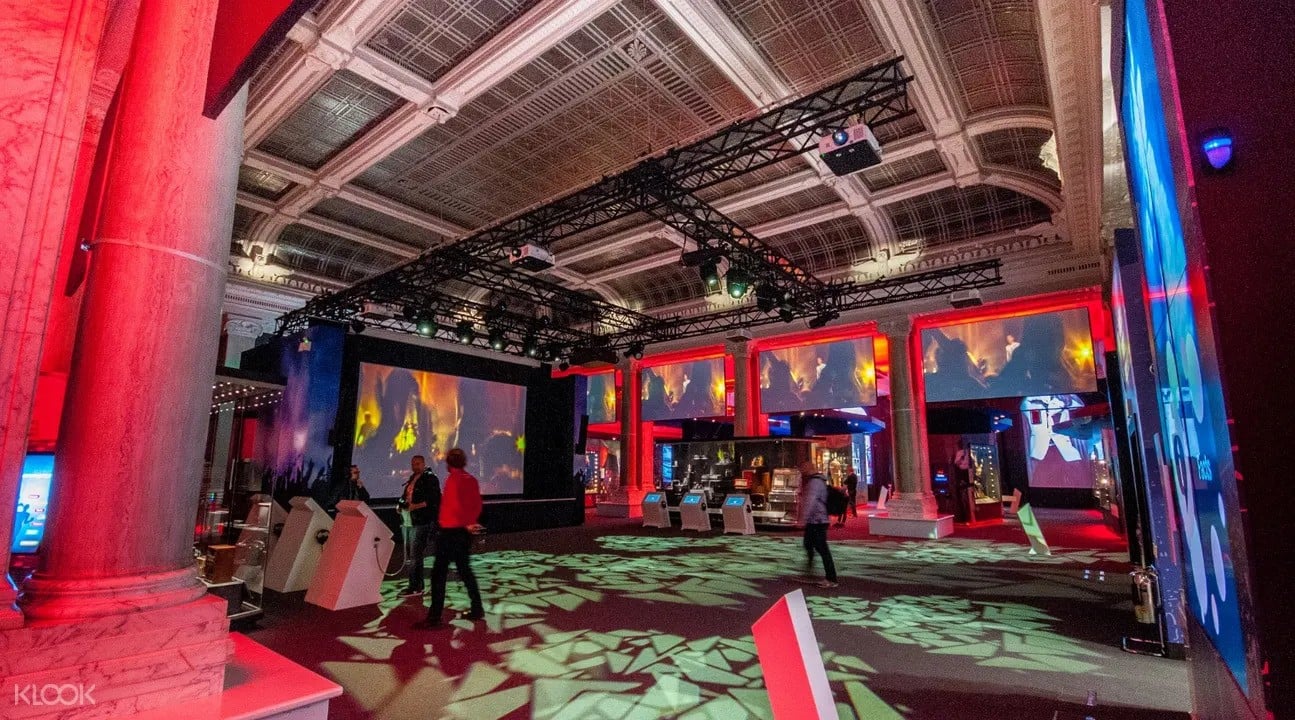 Liverpool is synonomous with pop music and has produced loads of great artists over the years. If you're interested in music history, then this is the place for you! Telling its story through costumes, memorabilia, and instruments, the Museum of Popular Music goes deep into musical heritage.
Here you'll get to see outfits worn by legendary pop stars such as Freddie Mercury, the Spice Girls, and of course The Beatles. You'll see instruments played by artists from around the world, and even a handwritten lyric sheet from Adele. One of the best things about the museum is that it allows visitors to get involved with its music booths for singing, practicing on drum kits, and trying your hand at the keyboard!
Entrance: £9.50-15
Hours: currently closed
Address: British Music Music Experience, Cunard Building, Liverpool L3 1DS
6. Experience British History at the Museum of Liverpool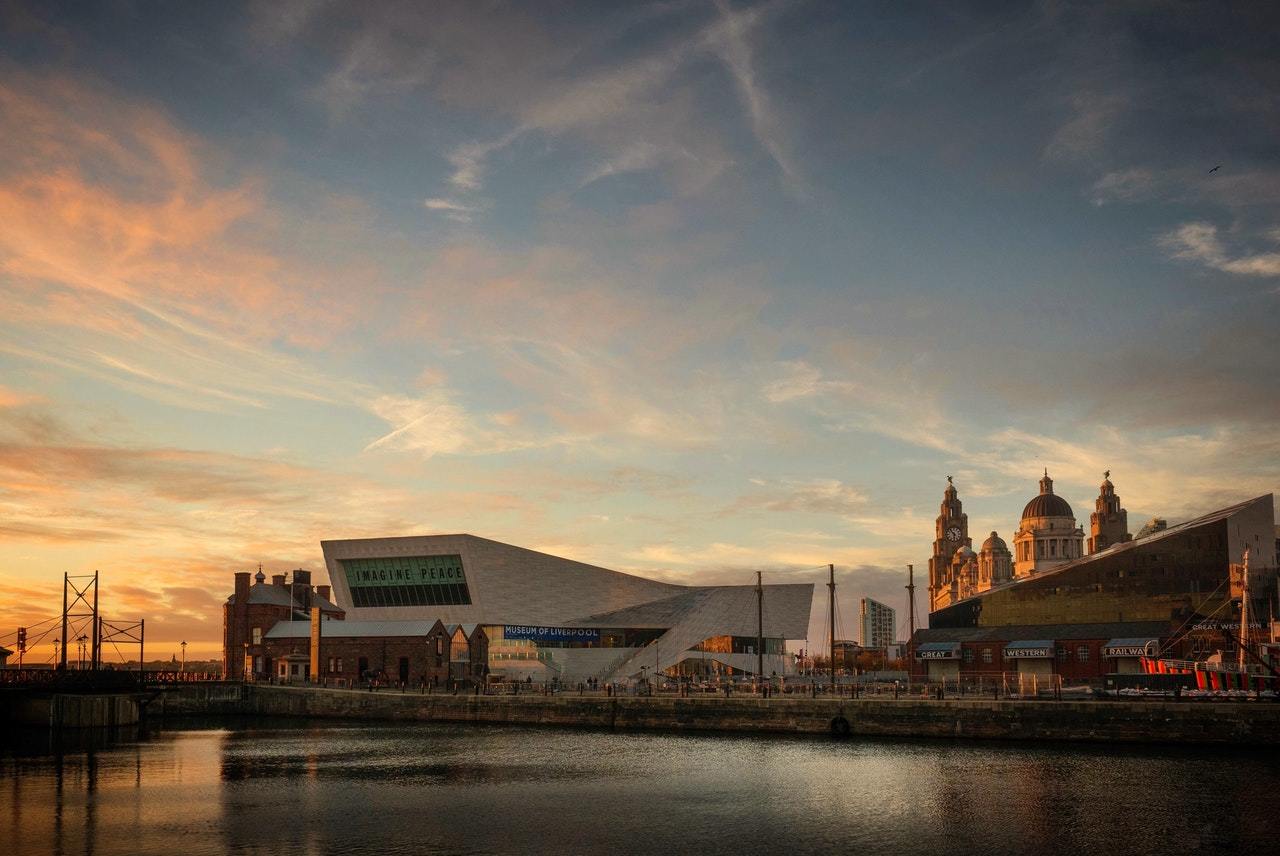 This museum opened in 2011, and is the newest addition to the National Museums Liverpool group. With the museum designed to commemorate the history of the city, you'll find exhibitions from all eras of Liverpool's life. Through collections dating all the way back to Liverpool's roots over 10,000 years ago.
You'll see costumes, art, floral collections, and other objects representative of the social and urban environments.. With oral testimonies and photographic portrayals, the museum conveys the themes of Liverpool as a reminder of its great heritage and global contributions!
For more Places to Stay, check out our full Liverpool Neighborhood Guide!
Entrance: Free
Hours: currently closed
Address: Pier Head, Liverpool Waterfront, Liverpool L3 1DG
The BEST Travel Backpack?!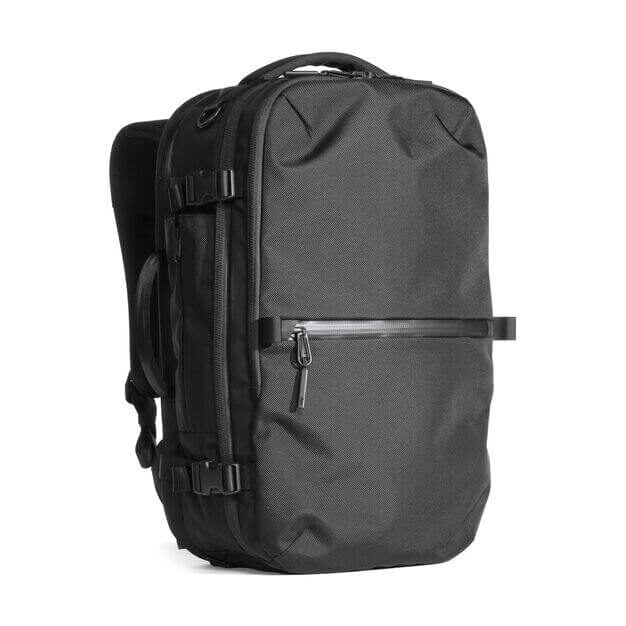 Pssssst! Not picked the perfect travel backpack yet? The Broke Backpacker team has tried out over thirty backpacks this year! Our favourite travel backpack is the Aer Travel Pack 2.
View on AER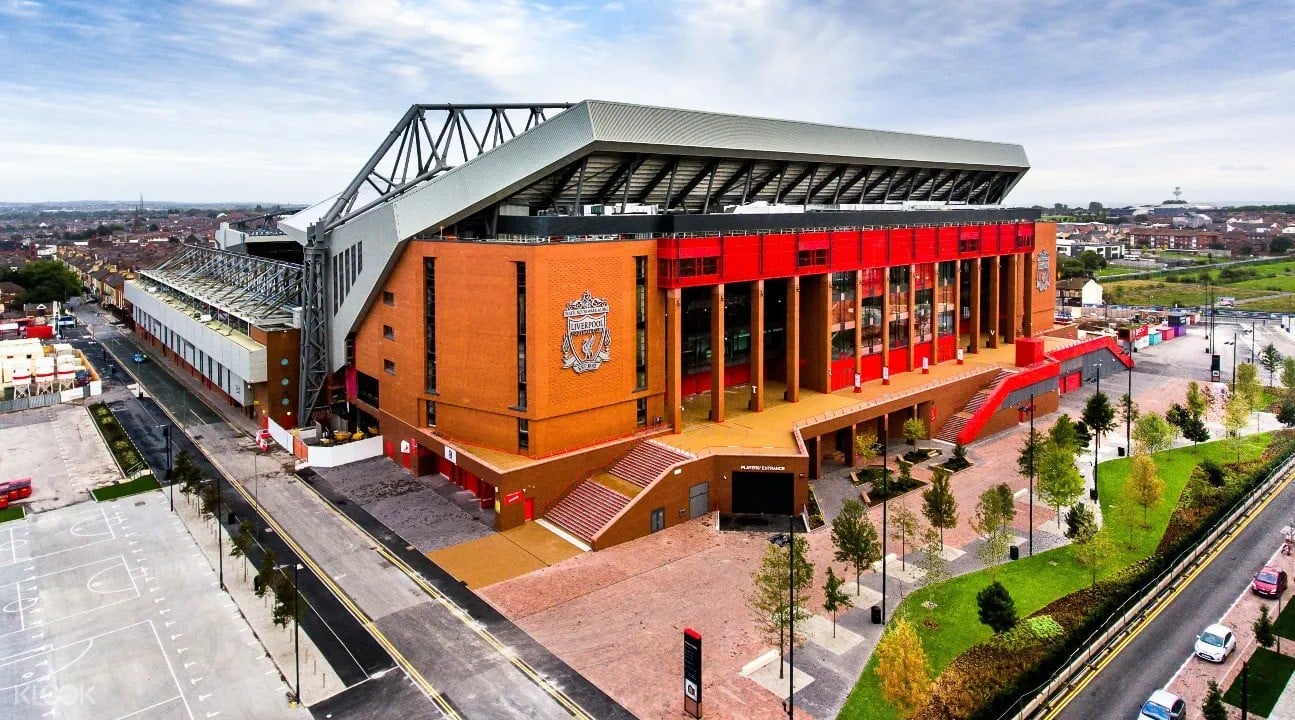 Anfield is the home of the one and only Liverpool Football Club! As one of the world's most famous soccer teams, it would be fitting for Liverpool FC to have a stadium of equal glory, and Anfield is historic! It's seen tragedy, heartbreak, and jubilation.
From the famous "Kop" stand to its interactive museum, you'll be living the experiences of the hundreds of thousands of fans that came before you. Tours of the stadium are also offered, which take you right out onto the pitch. You can walk in the dugouts, see the dressing rooms, and get to marvel at Liverpool FC's highly successful trophy cabinet!
Entrance: £12-20
Hours: 10:00-17:00
Address: Anfield Rd, Anfield, Liverpool L4 0TH
8. Learn About Liverpool Heritage at the Merseyside Maritime Museum
Another member of the National Museums Liverpool, Merseyside Maritime Museum finds itself occupying an old warehouse on the famous Waterfront. Open since 1980, it marks an "anchor point" for the European Route of Industrial Heritage! Here you'll learn about the vast seafaring heritage Liverpool boasts, including the world-renowned site where the Titanic departed from! See firsthand the history and industrial magnitude behind Liverpool's sea-loving history!
Historically, this was a center for all things sailing in the area. Keep that in mind as you take a walk through this iconic dock, and enjoy one of the top attractions in Liverpool.
Entrance: Free
Hours: 10:00-17:00
Address: Albert Dock, Liverpool L3 4AQ
9. Pay a Visit to the Famous Cavern Club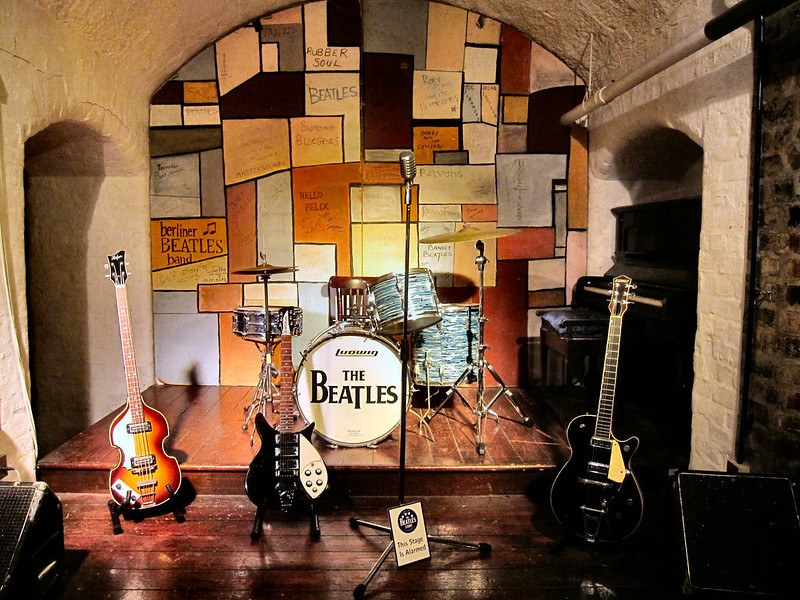 Opened in 1957, The Cavern Club was originally just a small-time jazz bar. It was only in the early 1960s that it transitioned into the famous bar that it is today. The Cavern Club even hosted The Beatles for the first time in 1961, and it was here that this group of young men augmented their status as the biggest band of the century! Performing 292 times on its stage, the Beatles cemented The Cavern Club's legacy forever.
The Cavern Club is a piece of history in itself; having once been a fruit warehouse and a former air-raid shelter. Today, this is one of the best places to visit in Liverpool to enjoy good food, great beer, and a great atmosphere.
Entrance: varies
Hours: 11:00-24:00 (Friday-Saturday), 11:00-23:00 (Sunday)
Address: 10 Mathew St, Liverpool L2 6RE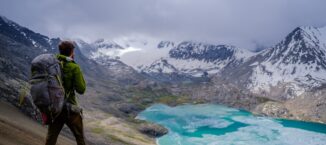 Do You Want to Travel FOREVER??
Then pop your email address in below and we'll send you a FREE copy of 'How to Travel the World on $10 a Day!'
10. Sleep on the Water in Liverpool's Docks
Liverpool Dock is one of the city's coolest assets, so what better way to make the most of your trip than to stay in the port itself? There are a number of awesome house-boats to choose from, but we love this beautiful bohemian boat in Merseyside.
Sleeping up to four guests, this cosy accommodation will make your visit to Liverpool even more memorable. The house-boat has everything you'd need for a comfortable stay, including a full kitchen, Wi-Fi, and an indoor fireplace for chillier nights. It's located in Marina, has stunning sea views, is close to bars and some of Liverpool's top attractions.
11. Relax on a Musical Cruise Down the River Mersey
With an evening full of live music, spectacular views and lively company, you really can't find any fault in a trip down the River Mersey! Departing at half-past seven in the evening, you'll get to see the sun setting over the city, displaying an array of color. You'll get to sit back and enjoy the music of the night from a variety of artists, and makes for a romantic evening for couples visiting Liverpool.
How better to see the city, then through the eyes of a person who has lived there! The Liverpudlians are some of the most passionate and loyal people you will ever meet. They know their city better than anyone, can show you the easiest ways to get around, as well as some of the best non-touristy things to do in Liverpool. What better way to learn about the city than through the inside knowledge of those who live there.
13. Plan a Visit to Liverpool's Empire Theatre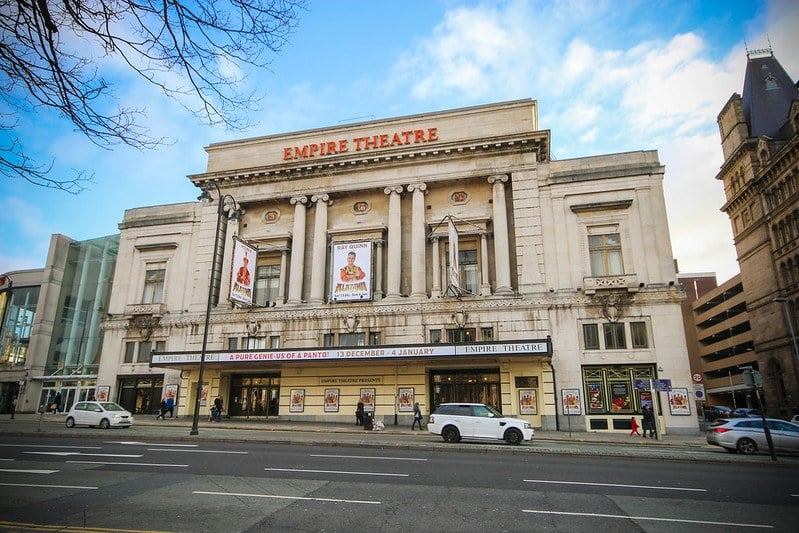 There is nothing more special and romantic than getting dressed up for a night out at the theatre! Liverpool has a multitude to choose from, but none come close to the Liverpool Empire Theatre. Other than the fact its hosted The Beatles, two Royal Command Performances and a Royal Variety Show.
At the Liverpool Empire Theatre, you can expect an abundance of high quality shows on offer. From the profound Les Miserables the enigmatic Rocky Horror Show, you are assured of getting your money's worth. On a night out of romance, you can't go wrong with an adventure to the Empire.
Entrance: varies
Hours: currently closed
Address: Lime St, Liverpool L1 1JE
14. Roll Up, Roll Up, For The Magical Mystery Tour!
In case you didn't get your Beatles fix at the museum, then maybe the legendary Magical Mystery Tour will scratch your mop-topped itch. The Tour departs from Albert Dock every day and takes visitors around the city to visit the Fab Fours childhood homes & schools. Of course, the tour also stops at Penny Lane, Strawberry Fields and other Liverpool sites immortalized in their songs.
Oh and the best bit? The tour bus is a replica of the psychedelic Magical Mystery Tour bus featured in the band's 1967 album and film – The Magical Mystery Tour!!
Entrance: £19.95
Hours: 09:30-16:30
Address: Anchor Courtyard, 32 Gower St, Liverpool L3 4AS
15. Explore and Learn about Slavery at the International Slavery Museum
Where once Liverpool was the HQ for some of the most extensive slave operations over the transatlantic, now it hosts a museum built to educate those about such atrocities. Forming a part of the Greater Maritime Museum, the International Slavery Museum consists of three main galleries. Each gallery focuses on real-life experiences of people taken from Africa, and forced to start new lives in the Americas. You will learn about how they were transported, what they lost, and their continued fight for freedom. The museum also discusses the issues of modern-day slavery that still plagues our societies today.
Entrance: Free
Hours: 10:00-17:00 (Wednesday-Sunday)
Address: 3rd Floor, Merseyside Maritime Museum, Albert Dock, Liverpool, Merseyside, L3 4AQ
16. Explore Chinatown and See The Chinese Arch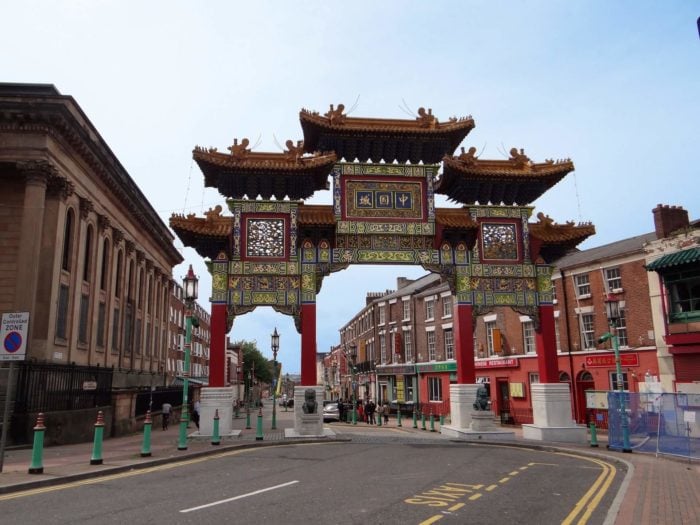 One of Liverpool's greatest assets is its multiculturalism, and the Chinese Quarter is one of the best places to experience this. It's also the first Chinatown ever established in all of Europe. Liverpool's link with Chinese heritage, and especially that of Shanghai, go back far into its history.
Under the lights at night, there is nothing more spectacular than the Chinatown Market area, dominated by its famous arch adorning the entrance! With Chinese lanterns glowing and the smell of authentic pan-Asian food in the air, its a particularly great stop to visit at night!
17. Admire the Art at the Walker Art Gallery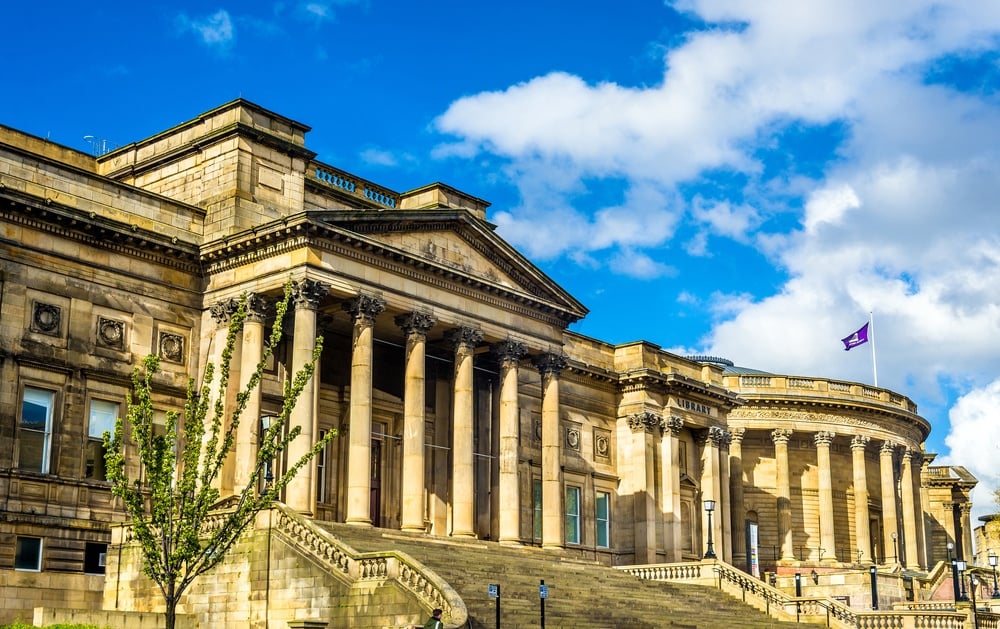 The Walker Art Gallery is one of Liverpool's crown jewels. Hosting some of the finest pieces in the world, you can expect to be amazed by the quality on display. From the famous Tudor portraits to the provocative "Dante's Dream", there is a multitude of outlandish and spectacular paintings adorning the walls. See over 500 pieces of ceramic, pottery, glass and other sculptor's pieces.
The building itself is a work of art, so even if you don't have time for the full tour make sure to check it from the outside!
Entrance: Free
Hours: currently closed
Address: William Brown St, Liverpool L3 8EL
18. Explore the Locations and Sets of Peaky Blinders
Take a trip into the world of the famous TV series "Peaky Blinders"! Although the show is set in Birmingham, most of the filming happens in Manchester and Liverpool. Go behind-the-scenes as you get a firsthand look into what it takes to make a world-class series. For an accurate representation of Industrial-era England, with its red-brick buildings and cobbled streets, there could be no better choice than Liverpool!
You'll get to go on-site at places such as Wirral, Port Ellesmere and along the dockside of the River Mersey itself. Take a bus tour – it's well worth it to cover the world of Tommy and the Peaky Blinders.
19. Take a Leisurely Stroll Through Sefton Park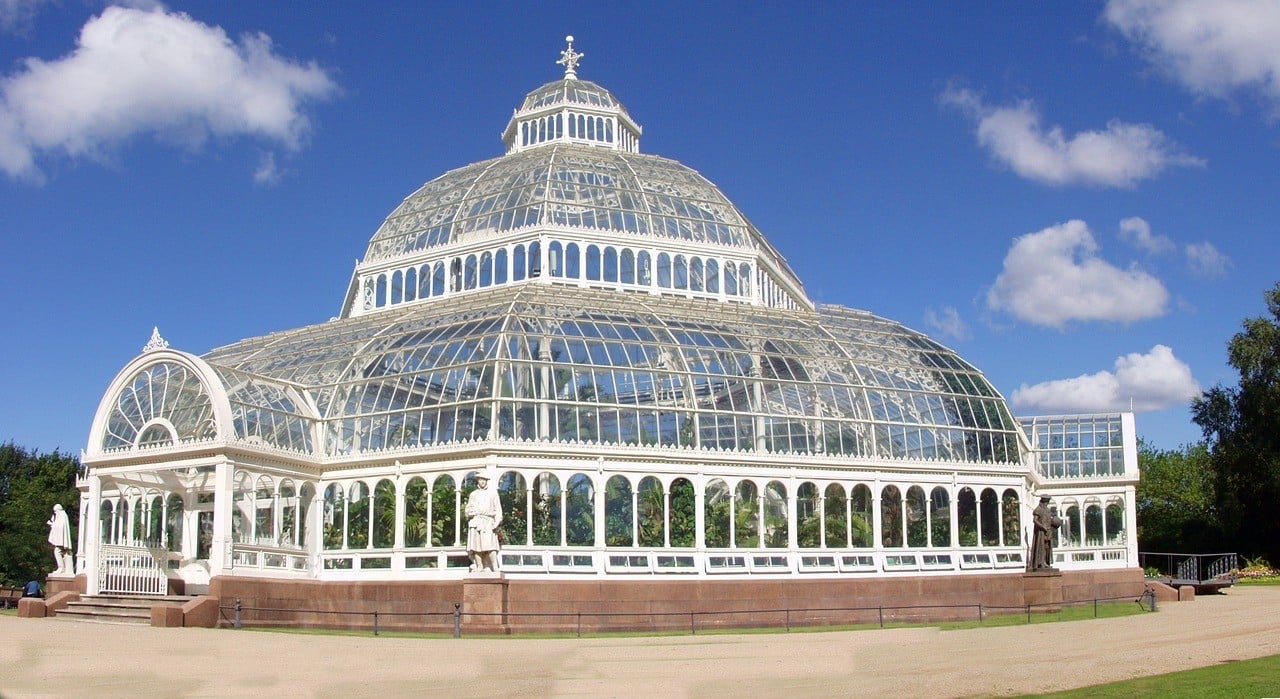 Sefton Park is one of the most beloved and well-known locations for Liverpool's locals. The astonishingly large 200-acre area is more of an authentic nature reserve than a man-made landmark! One of the best attractions found at Sefton Park is Palm House, a stunning 3-tiered Victorian structure made from glass. Whether you are looking for a romantic picnic or a leisurely stroll through this Grade One listed park, you can be guaranteed a slow, quiet, romantic space to meander through!
Entrance: Free
Hours: Open 24 hours
Address: Aigburth, Liverpool, Merseyside, L17 1AP
20. Take an event-filled walk through Royal Albert Dock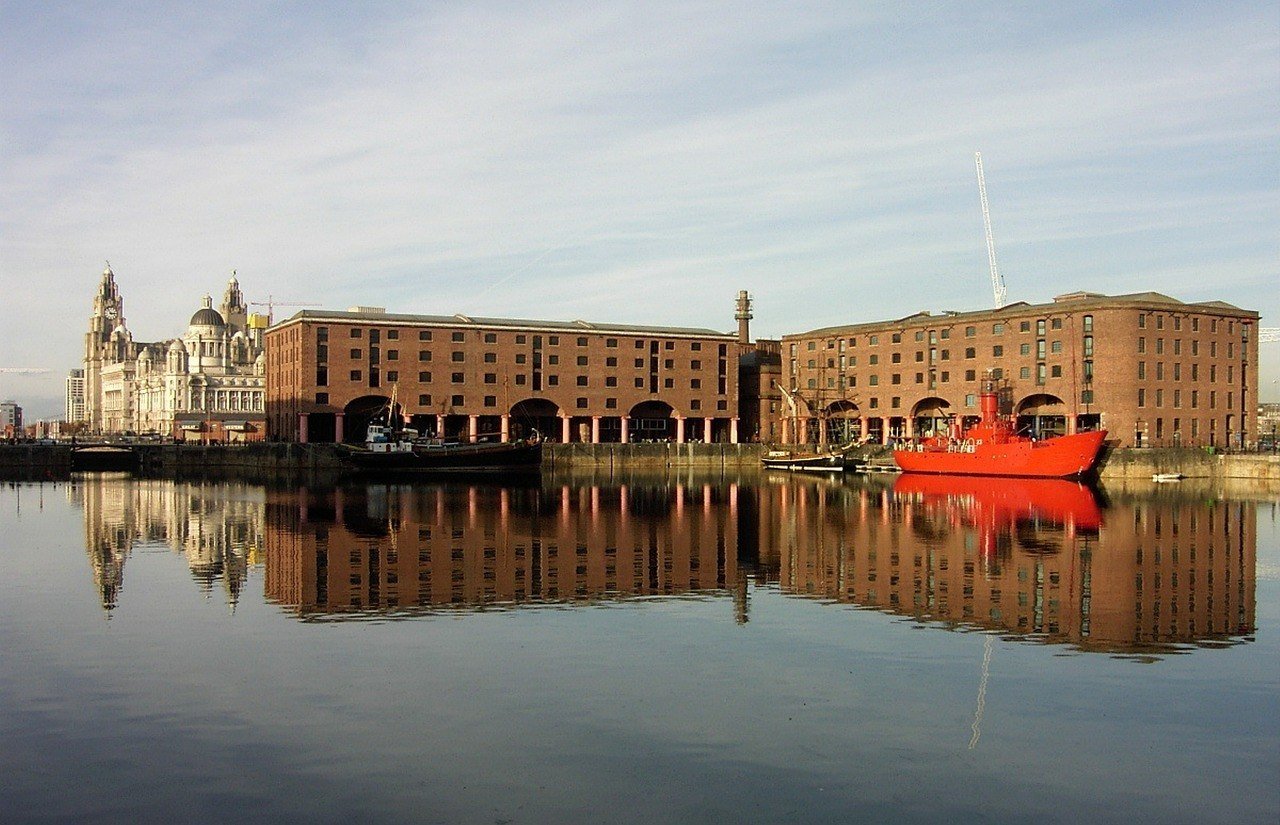 Albert Dock is one of the most popular spots for people who visit Liverpool. With museums, art galleries and retail opportunities as backdrops, the Dock is prime exploration territory. The Dock is also the gateway to many tourist attractions in Liverpool. Being situated on the famous Waterfront, you can wander the water's edge and window-shop the lavish retail outlets and leisure offerings.
Many attractions mentioned on this list are located here, such as the Maritime Museum, The Beatles Story, Tate Liverpool, as well as the famous Nest. Most adventures and tours will start at the Dock, and it's worth exploring before setting out. If you visit December, Albert Dock is also home to a stunning light walk.
Entrance: Free
Hours: Open 24 hours
Address: 3-4 The Colonnades, Liverpool L3 4AA
Travel with peace of mind. Travel WITH a security belt.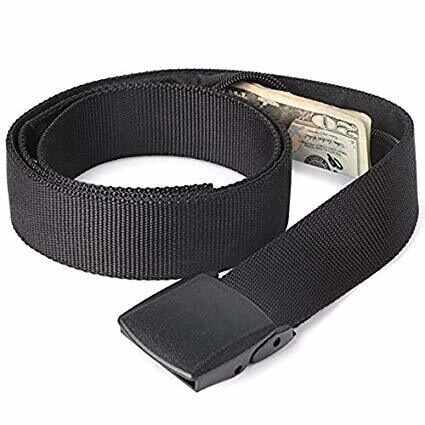 Custom-designed BY the Broke Backpacker FOR broke backpacking, the Active Roots Security Belt will keep your valuables safe no matter where you go.
It looks exactly like a normal belt except for a SECRET interior pocket perfectly designed to hide a wad of cash or a passport copy. Never get caught with your pants down again! (Unless you want to.)
Check on Amazon
21. Meet the Famous Iron Men of Crosby Beach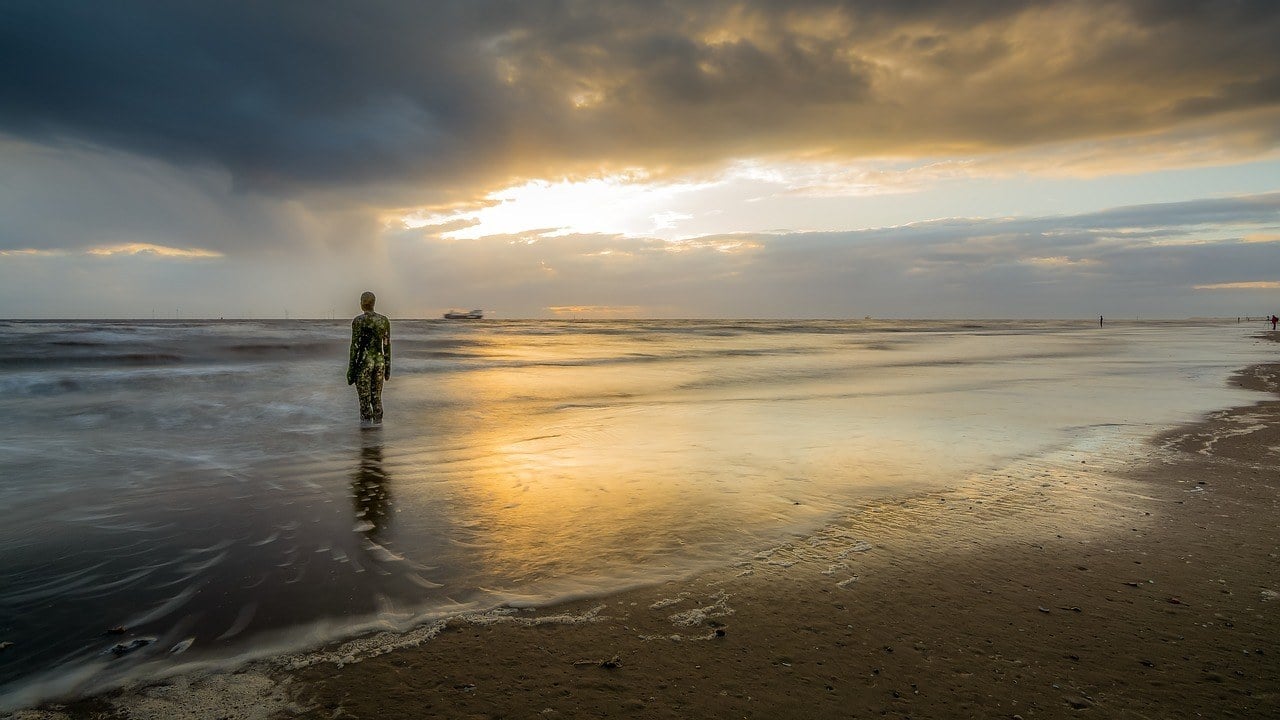 Liverpool and its surrounding areas actually boast some amazing beaches! With some awesome dunes and eye-catching sunsets, you'd be well advised to take a trip to one of them. Crosby Beach has one unique attraction above them all: its iconic Iron Men. Stretching along three kilometers of the beach's coastline and going almost one kilometer out to sea, these 1433 lbs cast-iron figures act as watchers of the shoreline.
Having made 100 statues, sculptor Antony Gormley appropriately named his piece "Another Place". We say appropriate because these "men" will continue to stand resolute, staring into the horizon as if staring into another place entirely. A visit to the beach in Liverpool is great to do on a Sunday, when the town is quieter.
22. Pet the Farm Animals at Rice Lane City Farm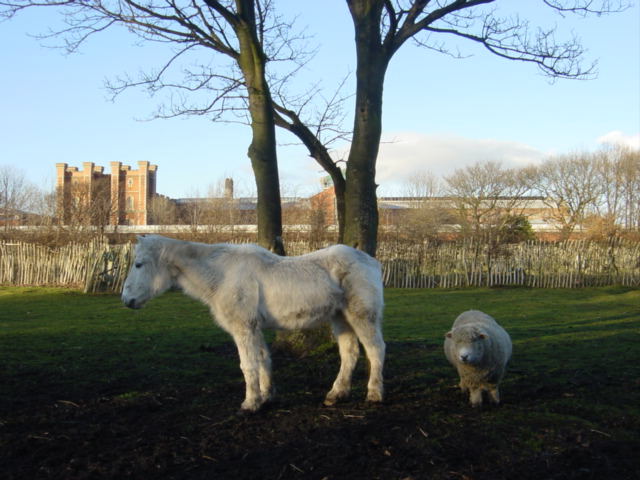 Get a change of scenery with Rice Lane City Farm! Here, instead of eyeing out wild tigers or exploring fancy estates, you can get an up-close and personal with some cute and quirky pigs and sheep. Learn all about looking after farm animals, farming craft and skills, and explore the farm's nature trail. Filled with fun, entertaining and educational activities, it's one of the best things to do in Liverpool with kids!
The best part is that it has free admission! With its adventure playground and saddleback pigs, your kids can ride animals and explore to their heart's content.
Entrance: Free
Hours: 10:00-15:30
Address: Rawcliffe Rd, Liverpool L9 1AW
23. Walk the UNESCO World Heritage Waterfront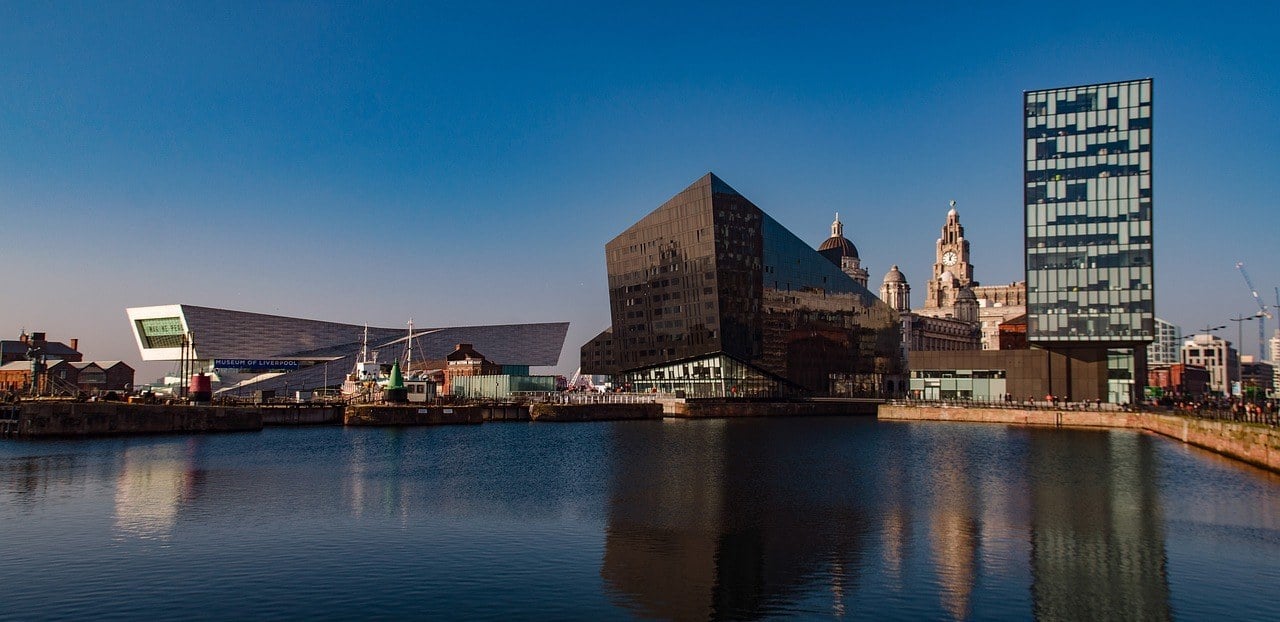 You've heard enough about the famous Liverpool Waterfront up until this point! From the famous Royal Albert Dock and all its sights and sounds, to the Liverpool Wheel and many cruises that go along the River Mersey. Take a walk that takes you from the Albert Dock up to Pier Head, where you'll be able to spot the iconic Royal Liver Building and Port of Liverpool Building.
With so many things to see, it's well worth your time walking this iconic trail, taking in the heart of Liverpool and its history. With the Welsh Hills as a backdrop, you'll spend the day admiring, appreciating and being awestruck by the sheer legacy of the city. It can get chilly by the river, so do pack a jacket!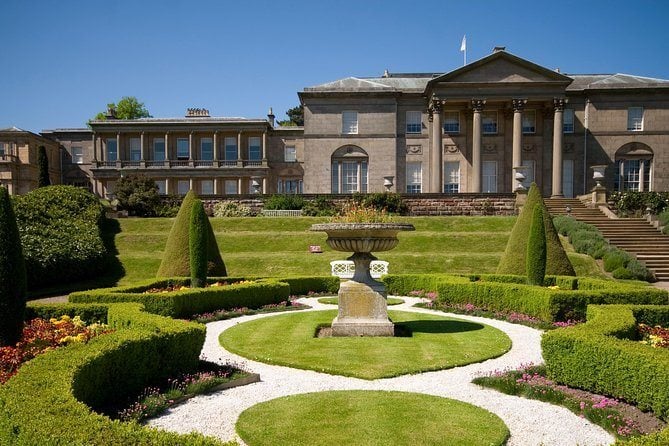 Take one of the best day trips from Liverpool to the beautiful Tatton Park and Manor! Spend as long as you want to wander the famously stunning gardens and explore the interior of the old family home! See the old yet well-maintained art and furniture straight out of the 1800s! With its history and size, this is one of the most adventurous things to do in Liverpool, that's for sure! And, just for added incentive, there's a fully functioning farm in the back that is sure to be a hit with the kids! Cows, pigs, sheep, donkeys, and Shire horses are all available for much-needed petting!
Entrance: Free
Hours: 10:00-17:00 (Tuesday-Sunday)
Address: Tatton Park Gardens, Mereheath Dr, Knutsford WA16 6QN
25. Explore Liverpool's Cathedrals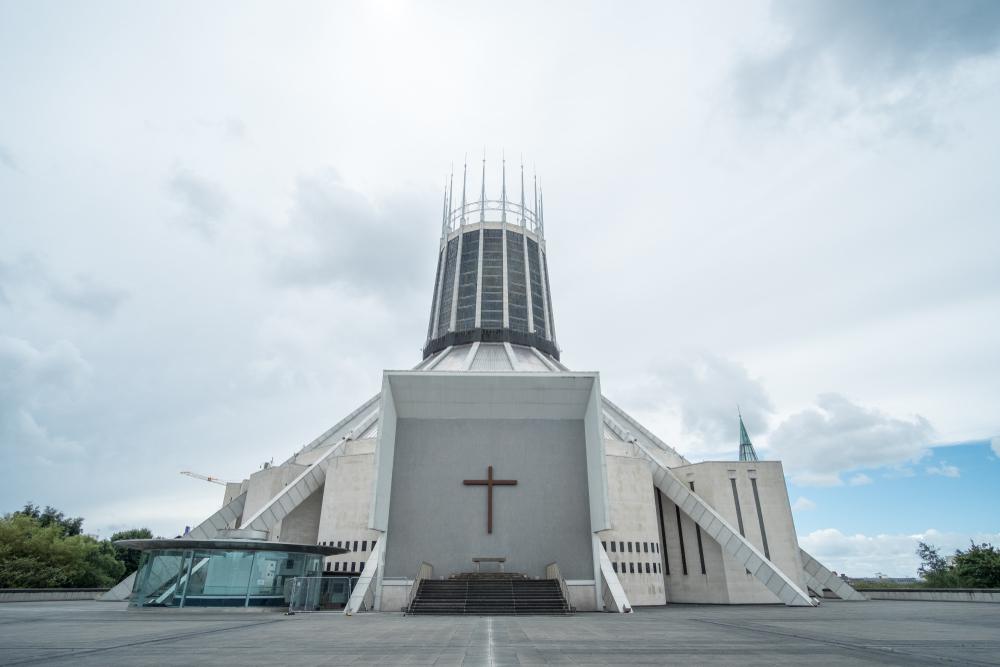 Located at opposite ends of the appropriately named Hope Street are two of Liverpool's famous Cathedrals: The Liverpool Metropolitan Cathedral of Christ the King and Liverpool Cathedral. The Liverpool Metropolitan Cathedral is well-worth a visit for its unique architecture and interiors, and is very popular among visitors.
Liverpool Cathedral, (a.k.a the Anglican Cathedral), is known to some as one of the greatest buildings in the world. With the foundations being laid in 1904, it took no less than 74 years to erect. No wonder it's the largest Cathedral in Britain, and the 8th largest in the world!
Entrance: Free
Hours: 07:00-18:00
Address: Cathedral House, Mount Pleasant, Liverpool L3 5TQ
26. Peruse around the Western Approaches Museum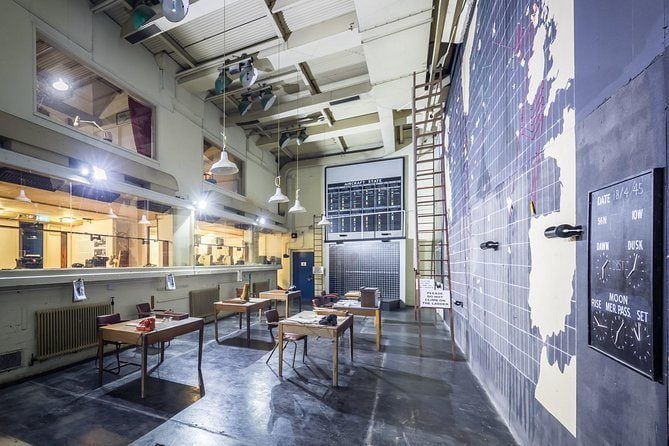 Learn more about World War 2 and the Battle of the Atlantic at the Western Approaches Museum. Here you'll be able to take a walk through a secret WW2 bunker underneath the city center, exploring its historic tunnels! See WW2 relics, from private documents pertaining to the enemy's movements to famous spy tools used throughout the war to give the Allies the edge. You can also stand in the map room where many high ranking officials made defining decisions!
Go back in time to an era defined by hard choices and harder living. Plus – each ticket includes a free return visit within 6 months with your museum pass! Note that the bunker isn't wheelchair accessible due to the steps.
Entrance: £8-13.50
Hours: 10:00-17:00 (Tuesday-Sunday)
Address: 1-3 Rumford St, Liverpool L2 8SZ
27. Shop 'til you drop at Liverpool ONE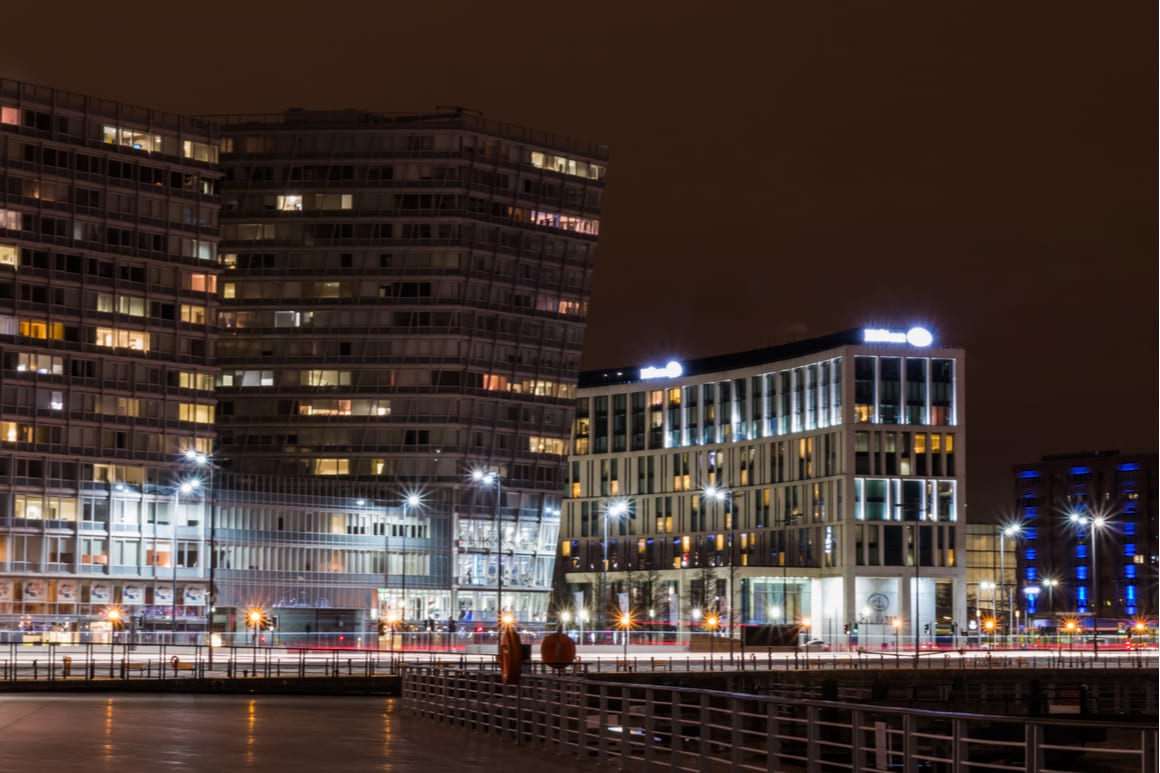 Okay, so shopping may not be at the top of every traveler's agenda, but Liverpool ONE is a sight to see in itself. Thanks to this place, Liverpool has become one of the most popular shopper destinations in the UK. The center boasts over 170 shops, bars and restaurants, as well as a park and cinema within its complex. It's a super popular destination, and quite hard to miss!
Whether you're into high-end fashion or simply forgot some of your backpacking gear, Liverpool ONE is your one-stop shopping destination. It's also surrounded by four different train stations and multiple bus stops, so getting here will be easy as pie.
Entrance: Free to browse
Hours: 10:00-18:00 (Monday-Saturday), 11:00-17:00 (Sunday)
Address: 5 Wall St, Liverpool L1 8JQ
Where to Stay in Liverpool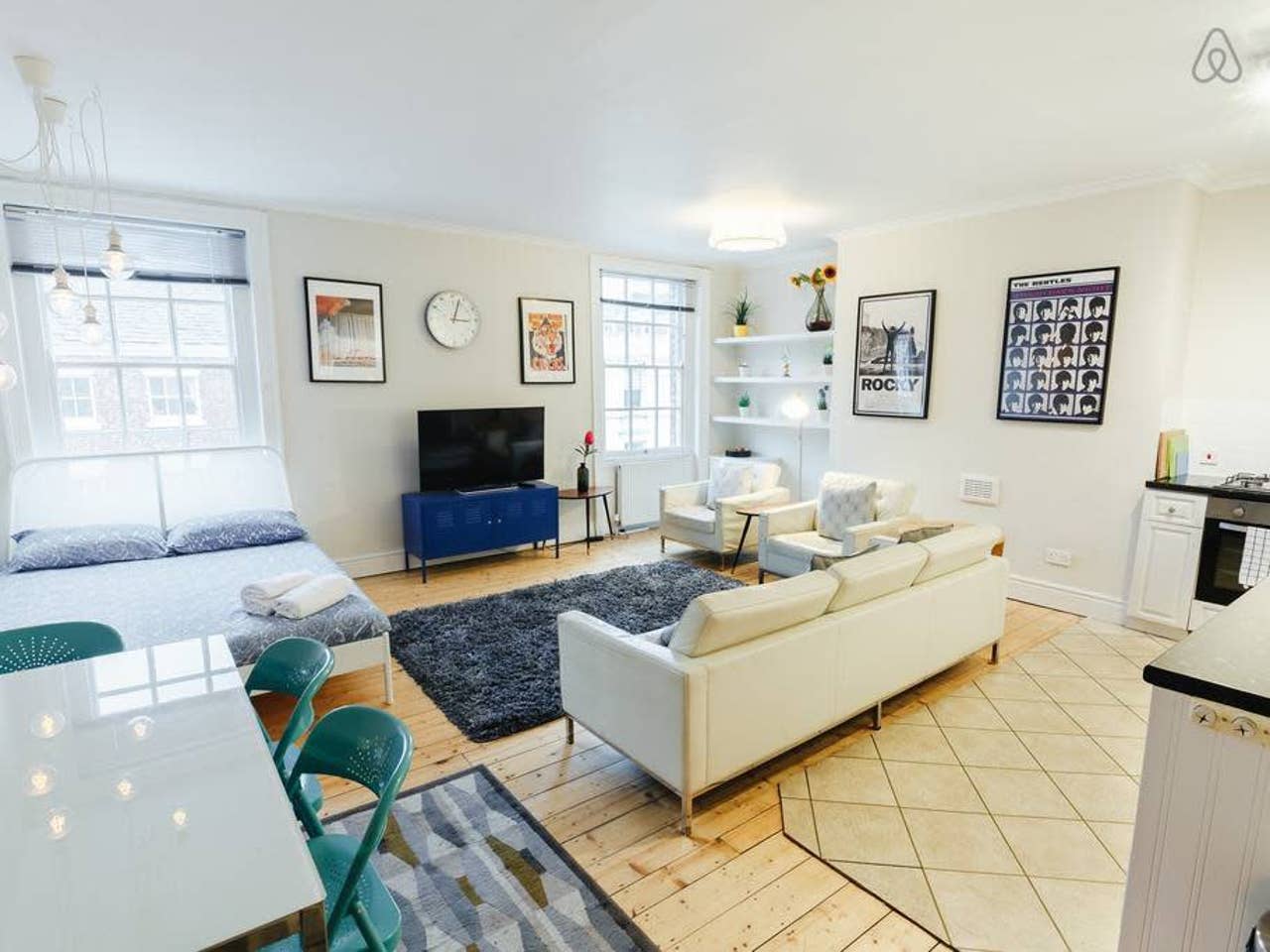 A beautiful modern apartment housed in a colonial-style building, spend time unwinding in comfort. High ceilings are a feature in this central location, whilst big windows make this place light and airy. If you want to stay at one of the overall best Airbnbs in Liverpool, look no further!
It's situated in the city center, walking distance to many of Liverpool's attraction and close to amenities. The apartment is ideal for a weekend in the city with friends or a partner, eating, drinking and enjoying the city's sights and nightlife.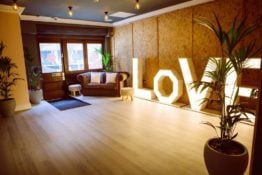 The kind of hostel that smashes expectations, Sleep Eat Love will pleasantly surprise you from the moment you walk through the door. The staff are professional but laid-back and happy to help with any questions.
Rooms here come in a choice of private or dorms, both of which are spotlessly clean. The location is very convenient for discovering everything Liverpool has to offer.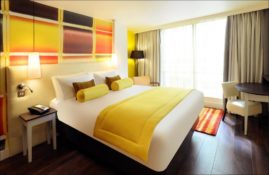 What more could you want from a hotel than a fully stocked mini bar with free snacks? How about a friendly, helpful staff, funky furnishings and an excellent location close to restaurants, museums, and shops?
With its immaculate rooms, this place is perfect for a little Liverpool city break – and the breakfast is very tasty too.
Some Additional Tips for Visiting Liverpool
Try local foods. Food is one of the main indicators of the divide (rivalry) between the north and south of England. If you're travelling the UK, make sure to check out local foods to get a proper taste of British grub.
Bring your best camera. Liverpool is a super artsy place, you're bound to want to take some good snaps while you're there.
Check the footy. No, seriously. Liverpudlians love their soccer, and pubs and bars can get pretty rowdy on match-days. Home games can also affect public transportation in the city, so make sure to factor this into your plans.
Grab your copy of the Backpacker Bible for Free!
Learn how to travel the world for less than $10 per day with the Backpacker Bible!
This book is the culmination of over 10 years of travel and living on a shoestring budget. It's full of valuable insider hacks that will help you unlock your full potential as a traveller.
It's also FREE at the moment! All you need to do is click the button below, provide the necessary information, and you'll be emailed the ebook.
I want it!
Final Thoughts
Whether you like the outdoors, beautiful artwork, sports culture or history, there's that special something for everyone visiting Liverpool! You could be exploring The Beatles Story Museum or enjoying a pint at The Cavern Club, and you can always be sure you're getting an authentic experience.
As one of the cultural capitals of the world, there's never a shortage of Liverpool sightseeing! Join the Scousers in their own backyard, and explore everything this majestic city has to offer. A city brimming with life and culture, you really can't go wrong no matter what you do.
---
Find out how YOU can support the site.
We work hard to put out the best backpacker resources on the web for free! It's all about helping out our tribe of awesome backpacker readers (that's you!). Please visit the link to find out how you can help keep the site going 🙂
For the sake of transparency, some of the links in our content are affiliate links. This means that if you book your accommodation, buy a piece of gear, or sort your insurance through our link, we earn a small commission at no extra cost to you. We only link to stuff that members of the Broke Backpacker team has actually used and never endorse products or services that are not up to scratch. Thanks for your support!