Between its stunning natural landscape and its vibrant local culture, there are a lot of things to do in Phuket! Our list has gathered the very best of Phuket to give you a vacation that is fuss-free and full of fun!
Phuket (pronounced poo-KEHT) lends itself to time spent outdoors with sparkling coastline and lush tropical jungle, so you'll find plenty of outdoor activities on our list of things to do on the island! However, don't forget to discover Thai culture on the island with Thai yoga, cuisine, and art. This combination of nature and culture is something that not many destinations can boast, so be sure to soak it all up!
Whether you're cooking up a green curry or cooling off in the gentle waters of Kata Beach, there are so many things to do in Phuket! It may be easy to feel overwhelmed with all of the activities here, so pull from our list for an unforgettable time in Phuket.

Unlock Our GREATEST Travel Secrets!
Sign up for our newsletter and get the best travel tips delivered right to your inbox.
Where To Stay In Phuket
When traveling to this glorious area of Thailand, we want you to know the top neighborhoods in Phuket so that you can book a cool place to stay for your trip!
Phuket City is Phuket's capital and is by far the largest city on the whole island!
Stroll the narrow streets, and find the best and most exclusive Thai restaurants, novel shops and beautifully unique must-see attractions like the Thai Hua Museum.
Phuket City is the place to be if you enjoy learning about history and culture, so soak up the local atmosphere and enjoy the charming attractions in this urban city.
Karon beach is found on the west coast of Phuket island and is the second largest tourist beach! Karon is just the place if you're looking for out-of-this-world views, inviting turquoise waters and long stretches of white sand shores! You will have no problem finding things to do in Karan, and there is an unending amount of cool restaurants and bars for you to check out!
Patong is the most popular tourist destination in the province of Phuket. With picture-perfect coastal views, stunning white sand beaches, a relaxed atmosphere, and beautiful scenic surroundings, we can see why!
Whilst you enjoy the laid-back energy, be sure to think about how you're going to unleash your wild side during the night as Patong also happens to be the premier party destination in Phuket! Bangla Road is where to be when you're looking for the heart of the nightlife scene.
There are also some beautiful homestays in Phuket.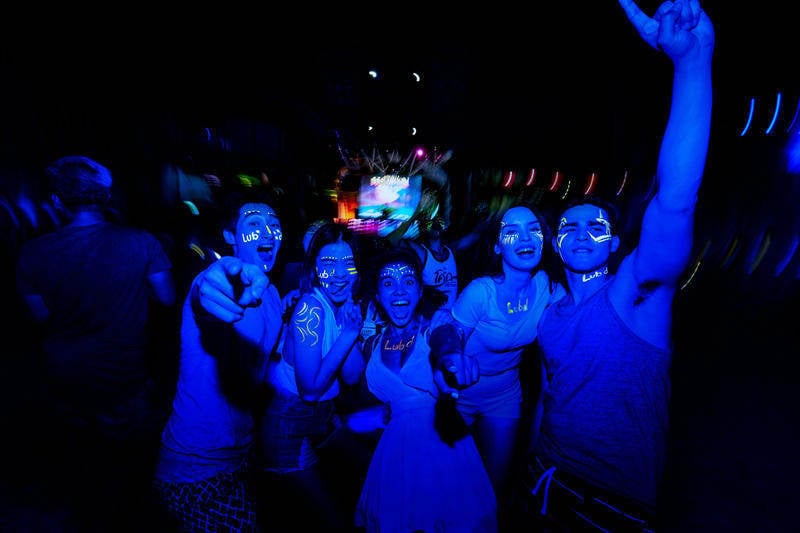 This magnificent Hostel in Phuket was Voted in 2017 as the "Best New Hostel" in the world, and it must be seen to be believed. Take a dip in the see-through outdoor swimming pool, sunbathe on the huge terrace and treat yourself to a few delicious cocktails or beers. This is a place with vibe and friendliness oozing from the walls! Meet other travelers and enjoy the fun and relaxation of the space. If you're looking for the beach, then it's only 2 minutes away! If you want to hit the nightclubs & bars on Bangla road then you only have 5 minutes to walk.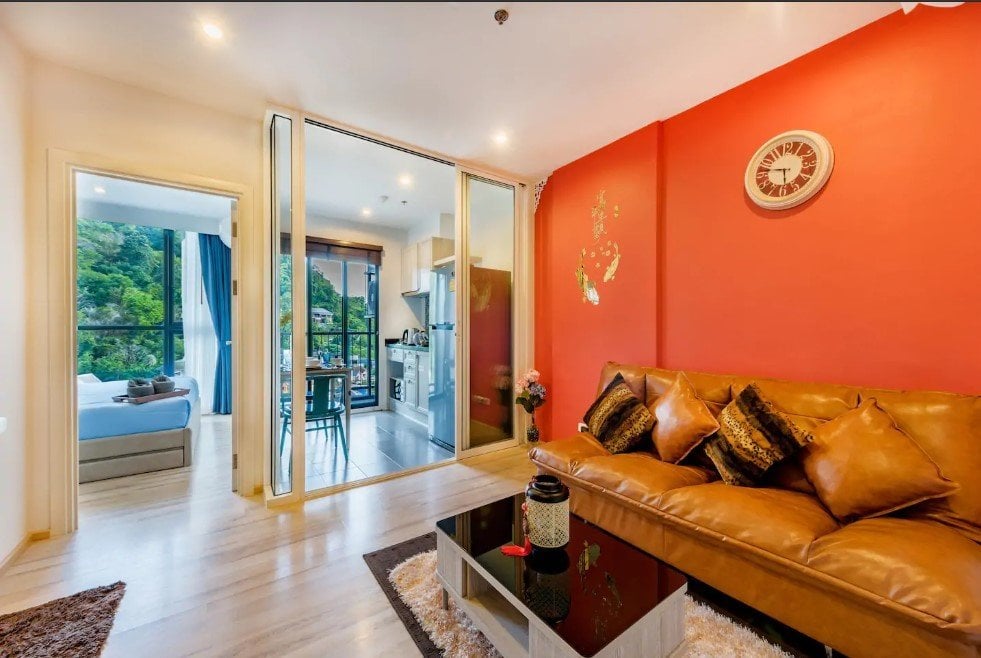 Enjoy amazing views and modern amenities in this luxury condo in Phuket Town. Located on the 11th floor, this contemporary condo offers guests a king sized bed, colorful décor, and a comfortable living space.
With free wifi, two swimming pools and a fitness center, you won't find a better Airbnb in Phuket.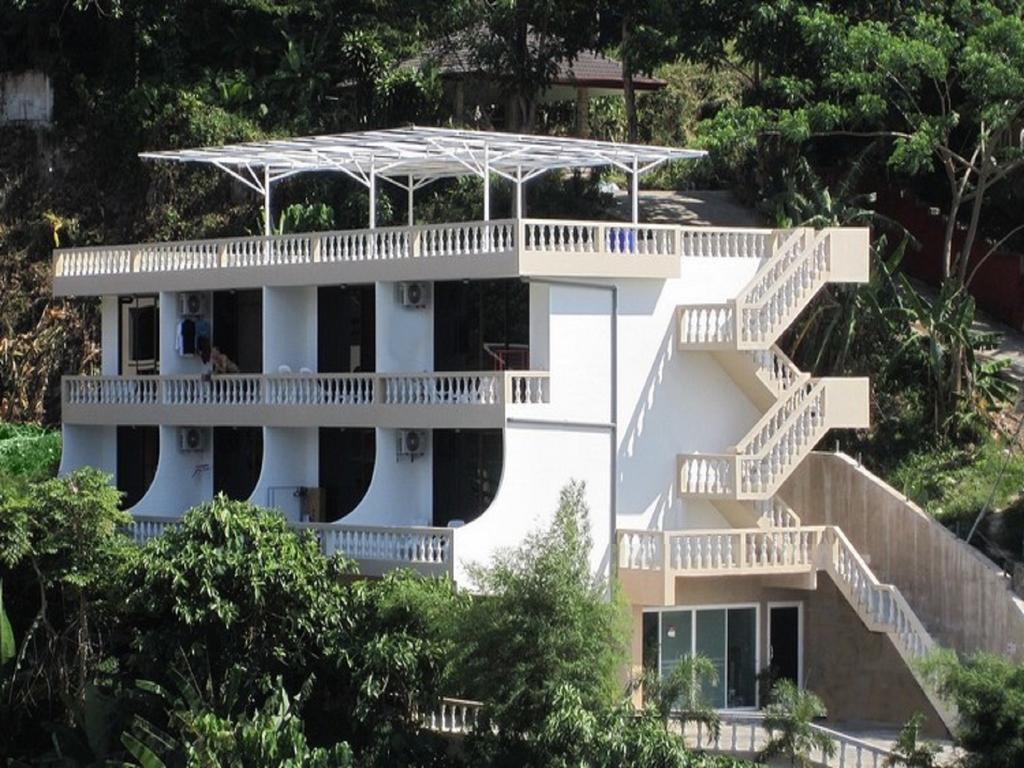 The Natural Mystic Patong Residence has some of the most amazing views of Phuket's mountain landscapes that you can view from your own private balcony. Each room also offers you an air-conditioned apartment, and this hotel has a convenient on-site parking area it is also only a 10-minute ride from Jungceylon Shopping Mall. Natural Mystic Patong Residence is a short 3-minute drive from the amazing Patong Beach and a 30-minute drive from Phuket Town.
One other advantage is that Phuket International Airport is a 45-minute ride away, so you can easily find your way to and from your terminal. Lounge on the modern sofas and enjoy local Phuket shows on the flat-screen cable TV at night after a busy day. You will also find incredible restaurants within 5 minutes walk, and if you have any questions there is a 24-hour open desk.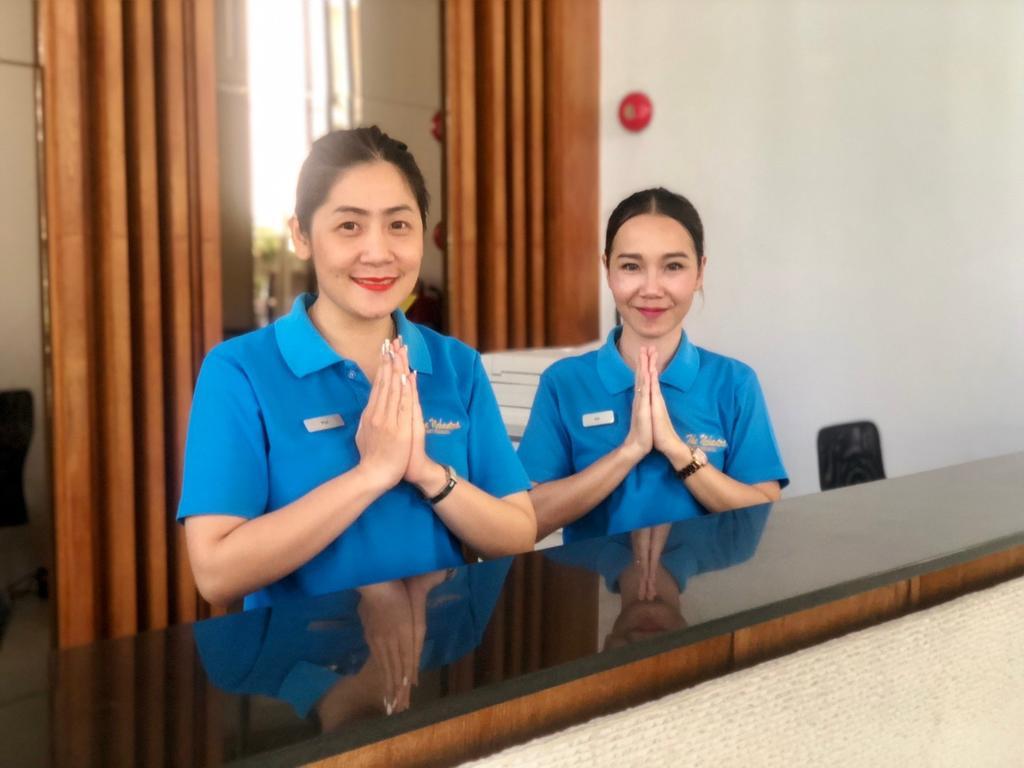 This luxury 5-star hotel is located directly on Siray Bay Beach. The Nchantra Pool Suite has very spacious and beautifully decorated suites, each with its own private pool and a kitchen. You will be a short 5-minute drive from Rassada Pier, and the property itself also includes a pool, a tour desk, and a 24-hour front desk. Each room at The Nchantra Pool Suite features a separate and comfortable living area and a fabulous balcony with world-class views! Experience luxury and peacefulness at this remarkable hotel and enjoy fine service from one of Phuket's best hotels!
Top Things to Do in Phuket
Phuket boasts so many different attractions that it can be hard deciding what to prioritize. With this list of the best places to go in Phuket, you can be sure of an amazing vacation!
As a visitor to this corner of Thailand, one of the top places to see on the Island of Phuket should be Phuket Town. It's the capital of the eponymous island and is home to a variety of fascinating sites that can be explored on a bike.
Some of the loveliest attractions in the town are its Sino-Portuguese architecture which manifests in buildings like the former Charter Standard Bank Building. Phuket Town is also home to a burgeoning street art scene which you can appreciate by cycling along Thalang Road!
Let's be honest, most of us visit Phuket for the beaches! The various water sports here are some of the best things to do in Thailand! You can try all these adrenaline-inducing adventures with a trip to Banana Beach.
Whether you're zooming across the sea on a banana boat or parasailing, you're sure to have lots of fun and maybe face some of your fears! The beach also offers superb scuba diving and kayaking. If that's not enough, try sea walking – a newer activity that allows you to walk on the ocean floor and breathe normally!
FIRST TIME IN PHUKET
Phuket Town
Phuket Town is the capital of Phuket province and the largest city on the island. Made up of narrow streets, Phuket Town is where you'll find great restaurants, unique shops, and one-of-a-kind attractions.
Places to visit:
Hike up Monkey Hill and see dozens of monkeys in their natural habitat
Take in the breathtaking views at Windmill Viewpoint
Visit the largest temple in Phuket, Chalong Temple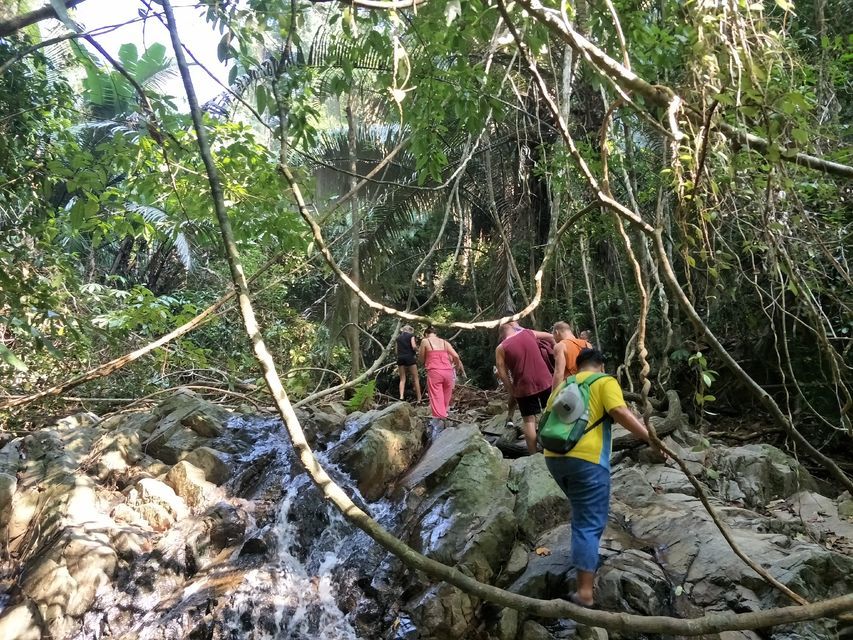 Besides its beautiful beaches, Phuket is also teeming with lush, vibrant jungle! Hiking through this landscape and admiring the stunning views is one of our top Phuket activities. It would be a shame to visit this part of the world and miss out on an authentic jungle adventure!
Khao Phra Thaeo National Park is the island's premier jungle destination. Thanks to the canopy of trees that provide shade, walking here is comfortable. You'll walk a path and do just a bit of rock scrambling by the creeks and waterfalls along the way. The route tours palm trees and dramatic woody vines growing between the rocks before arriving at the lovely Tonsai Waterfall for a refreshing dip!
There are so many things to do in Phuket Town that it can be hard not to spend your entire vacation there, but remember that there is a whole island waiting to be discovered!
Some of the most fabulous beaches you can visit outside of town include Kata, Rawai and Karon Beaches, as well as the famed Patong Beach. These beaches all offer an array of water activities. Suntanning before a quick dip is also a great idea!
Be sure to visit Karon Viewpoint, where you can see miles of the coastline and the glistening Andaman Sea. Wat Chalong Temple, the most important temple on the island, is also a must-visit! The island isn't enormous but it's easy to fill a whole day with sightseeing!
One of the best Phuket things to do is joining a cooking class! I mean, why are you in Thailand anyway if not to enjoy its food? Beyond experiencing wonderful southern Thai cuisine, a cooking class is a great way of learning more about Thai culture and, of course, adding to your repertoire of meals to make at home!
The class includes a visit to a local market, where you can engage with vendors and learn to select the best fresh produce. Next, it's on to the kitchen where you will whip up Thai dishes like green curry, mango sticky rice, and deep-fried banana! And, of course, you will get to enjoy the fruits of your labor — yum!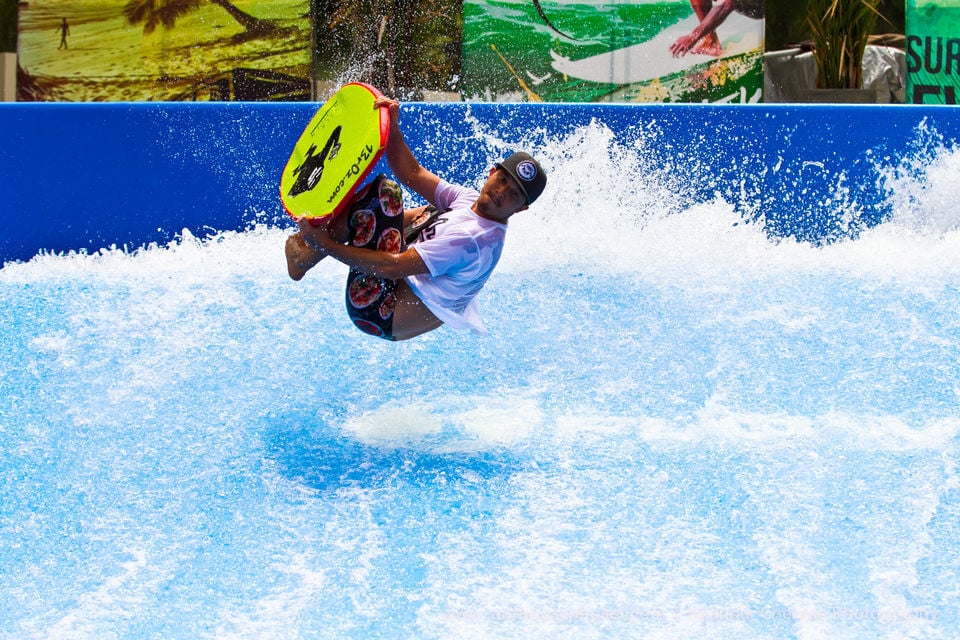 Trying out the super-cool FlowRider surfing environment is something you must do in Phuket! FlowRider is a kind of waterpark where they generate thin waves that are easy to surf.
This is the perfect environment for those who are new to surfing, but old hands will enjoy this unique experience too as you're sure to have consistently pristine waves! The company offers surf lessons every hour, and there's a cafe for you to relax out of the sun as well. It's near Patong Beach so you can always just head outside to try the real thing once you've got the hang of it.
Small Pack Problems? 😉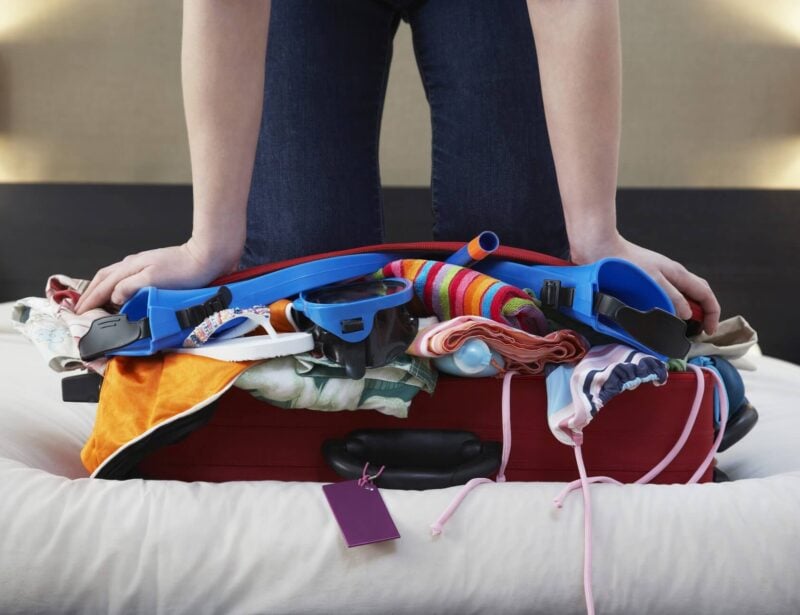 Wanna know how to pack like a pro? Well for a start you need the right gear….
These are packing cubes for the globetrotters and compression sacks for the real adventurers – these babies are a traveller's best kept secret. They organise yo' packing and minimise volume too so you can pack MORE.
Or, y'know… you can stick to just chucking it all in your backpack…
Get Yours Here
Read Our Review
Once you've been to a Muay Thai boxing match, you'll see why it deserves a place in our top 10 things to do in Phuket! Muay Thai is a form of martial arts that has been developed for over 500 years. It is now the national sport of Thailand!
Patong Boxing Stadium is the ideal place to catch a match. Here, you can watch youth fighters, as well as male and female fighters from Thailand and abroad. Martial arts enthusiasts should get ringside seating, but those there for the atmosphere should book stadium seating where you can join locals in betting on their favorites!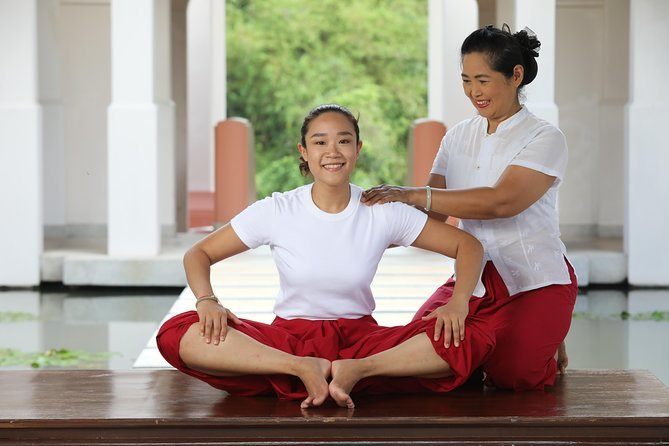 Reusi Dat Ton is a traditional Thai healing practice that has many similarities to the practice of yoga. There's nowhere better to learn it than in the country it originated, and it's the perfect antidote to the toll Phuket sightseeing takes on your body!
Thai yoga is particularly focused on increasing blood circulation. Apparently you can stimulate circulation by holding poses and halting blood flow to the targeted area. At first that's pretty counter-intuitive, but when the pose is released, the blood flows back fresh!
A one hour class will show you self-massage and acupuncture techniques, as well as teaching meditation and exercise poses. It also includes fruit and herbal tea, the perfect complement to your relaxing experience!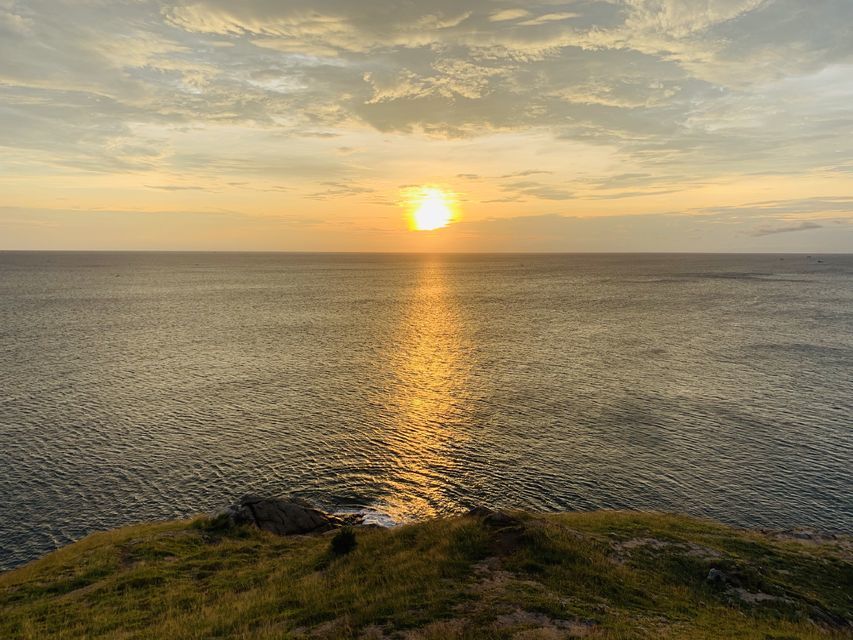 Krating Cape is one of the loveliest places to visit in Phuket! It's a viewpoint on the south-west part of the island that offers great hiking and incredible vistas!
To get to this photographer's paradise, you need to put in a bit of physical effort as the spot is surrounded by rocks, cliffs and steep hills! It can take as little as 30 minutes to get there, but it's always a good idea to extend your hike and see more of this stunning landscape.
The best time to come to Krating Cape is at sunset — this is a mesmerizing, unforgettable experience! Just remember to bring a headlight so you can find your way back in the dark.
Most Phuket attractions have something to do with the island's landscape but if you're wondering what to do in Phuket that's more cultural, visiting a local temple is perfect!
Once you arrive in Phuket, it doesn't take long to see how important religion is to the local culture. The island is dotted with elegant, colorful Buddhist temples that are very welcoming to foreigners.
Of course, you can visit these temples by yourself, but the experience is so much more enriched if you have a local guide. They'll be able to explain the ceremony to you and answer any questions you might have!
Unusual Things to Do in Phuket
Most people come to Phuket to suntan on the beaches and lounge around resort pools, but there are some truly epic things to do in Phuket, Thailand, for those seeking a less resort-y adventure!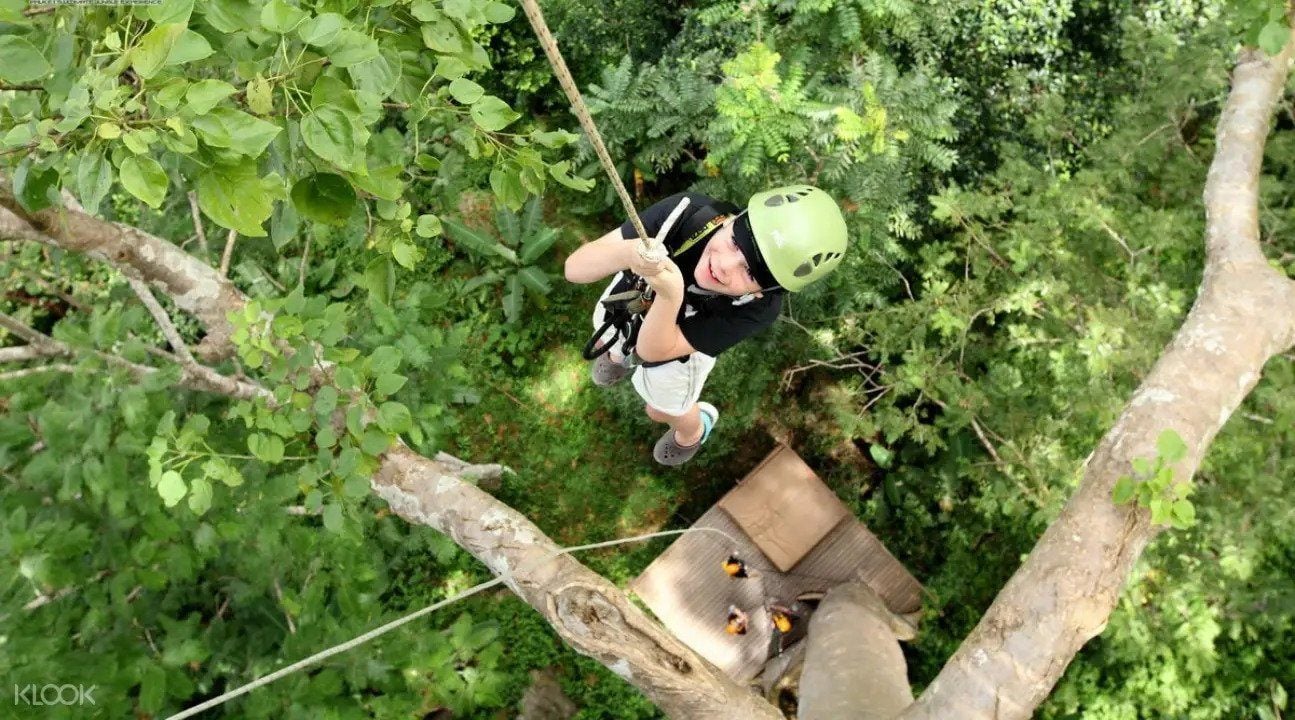 Picture yourself flying through dense foliage, high above the ground, and having the time of your life — this is what you get when you go ziplining at Flying Hanuman Phuket!
Flying Hanuman Phuket is a truly unique place to visit in Phuket. It's an 861,112 square-foot facility that offers a range of ziplining routes in the midst of the forest. You can choose between a 28-platform journey or the 16-platform route. Either way, you're sure to have a thrilling time!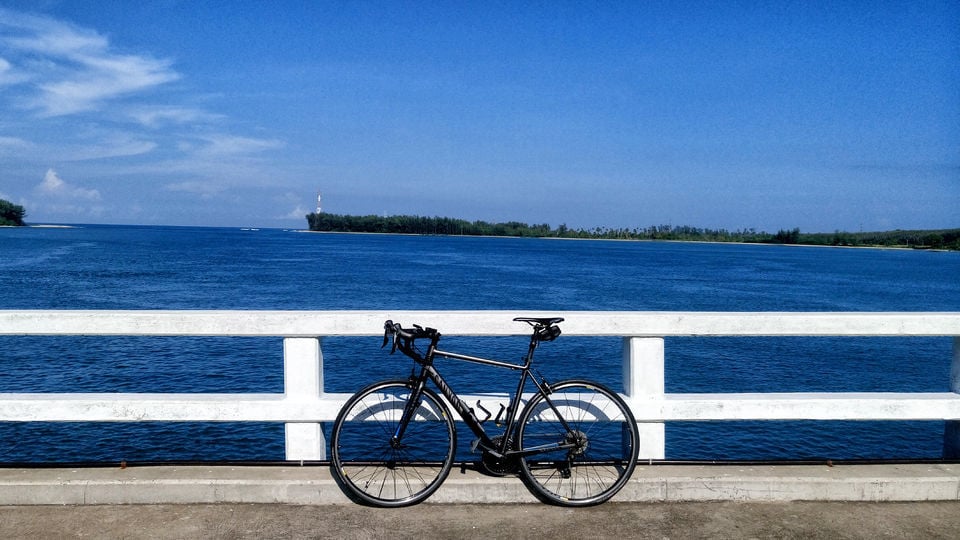 For those who are very fit and a bit daring, this bicycle trip is one of the best things to do in Phuket, Thailand! The 62-mile journey offers an invigorating activity on your trip, as well as superb views.
Phuket can be an intimidating place to get around on your own (unless you're keen on flying around on a scooter at 80km/hr) but fortunately, there are a few long, well-maintained, and mostly shaded bike paths to key points.
Riding a scooter can be a great and inexpensive way of traveling around Phuket. Although you don't need a license to rent a scooter, most travel insurance companies will ask for a valid motorbike license to be able to claim if you crash! Always make sure that you have travel insurance with a motorcycle-riding coverage.
This tour goes around the northern part of Phuket Island. You can explore the developed Laguna area, before heading to the leafy beaches. After some hard work uphill, you're rewarded with the sight of the iconic Sarasin Bridge that connects Phuket to mainland Thailand!
The route will also take you further inland, through verdant forests and rubber plantations. It is a challenging ride but there are refreshment breaks, and the views are totally worth it!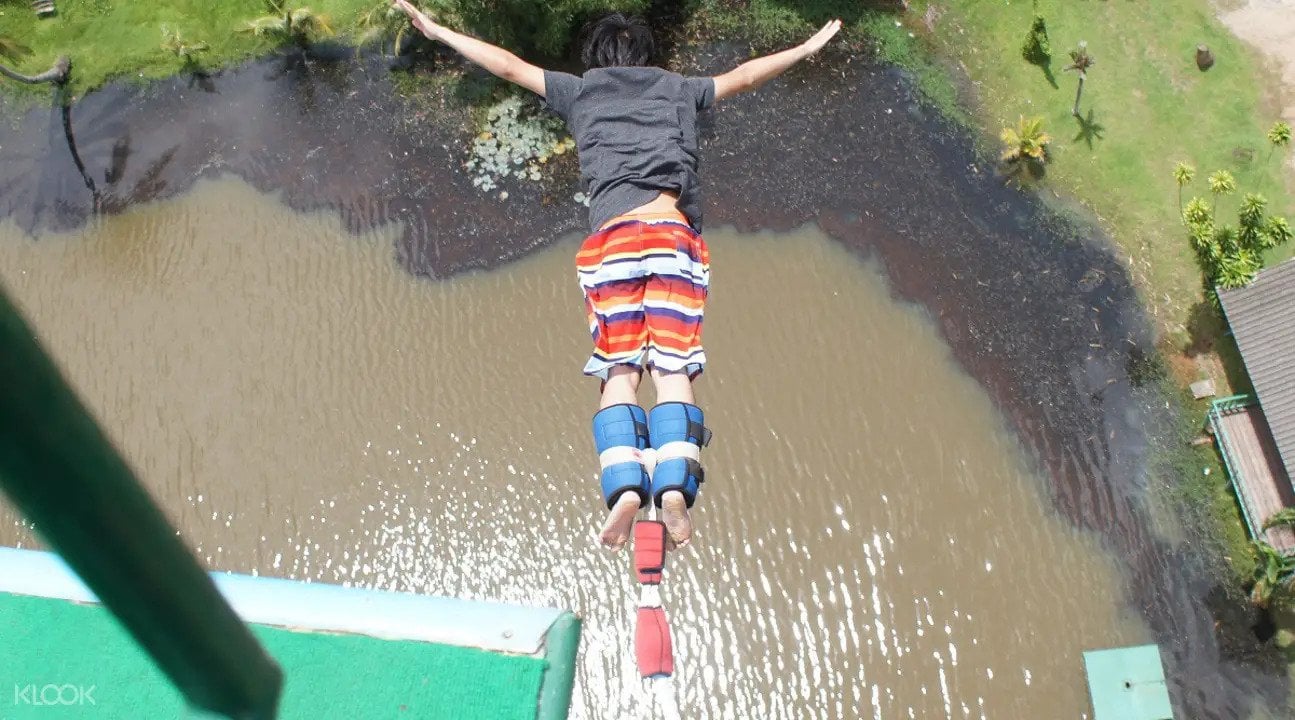 Another unusual Phuket tourist attraction is the bungy jumping site near Patong Beach where you can enjoy an epic 164-foot fall!
This site prioritizes safety. It's been in operation since 1992 and is managed by a team from New Zealand- the home of bungy jumping! The platform is situated above a lagoon, and you can even choose to fall into the water if you like! Once you're back on the ground, the friendly staff will award you a certificate for your bravery! Bravo!
Safety in Phuket
Phuket tends to be as laid-back as all the postcard images of beaches suggest. Nevertheless, there are a few things to be aware of if you plan on keeping your vacation as relaxed as that postcard picture!
The tourist's main concerns in Phuket are scams. Jet ski hire companies may claim that you've damaged their equipment or a tuk-tuk driver may charge exorbitant rates. Do your research on reputable companies and have a rough idea of how much certain trips should cost.
There is a dedicated tourist police service that speaks English. Use them if you need to! You can call them on 1155.
Thailand is among the safest countries in the world. Honestly, there isn't much crime here, and people don't really steal! Your biggest concern will be local business people who know how to get away with scamming locals. To be prepared, always get travel insurance before you fly. Check out our roundup of the best travel insurance.
Travel with peace of mind. Travel WITH a security belt.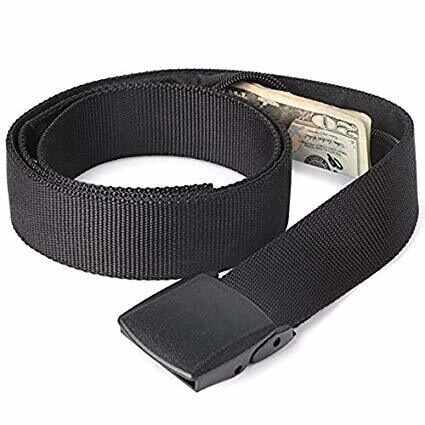 Stash your cash safely with this money belt. It will keep your valuables safely concealed, no matter where you go.
It looks exactly like a normal belt except for a SECRET interior pocket perfectly designed to hide a wad of cash, a passport photocopy or anything else you may wish to hide. Never get caught with your pants down again! (Unless you want to…)
Hide Yo' Money!
Things to do in Phuket at Night
You're sure to have heard of Phuket's legendary nightlife, and this list of things to do come nightfall is a winner!
Bar crawls are some of the best Phuket attractions! For adults, that is… It's the ideal way of exploring all that Bangla Road, the center of Phuket's nightlife, has to offer!
Bangla Road is located in Patong and has a myriad of frenzied clubs and lively bars to keep tourists entertained all night long! A bar crawl is the ideal nightlife option for tourists since your leader will know the best spots in town. You'll also get shots and club entry, as well as discounted drinks!
Is This the Best Daypack EVER???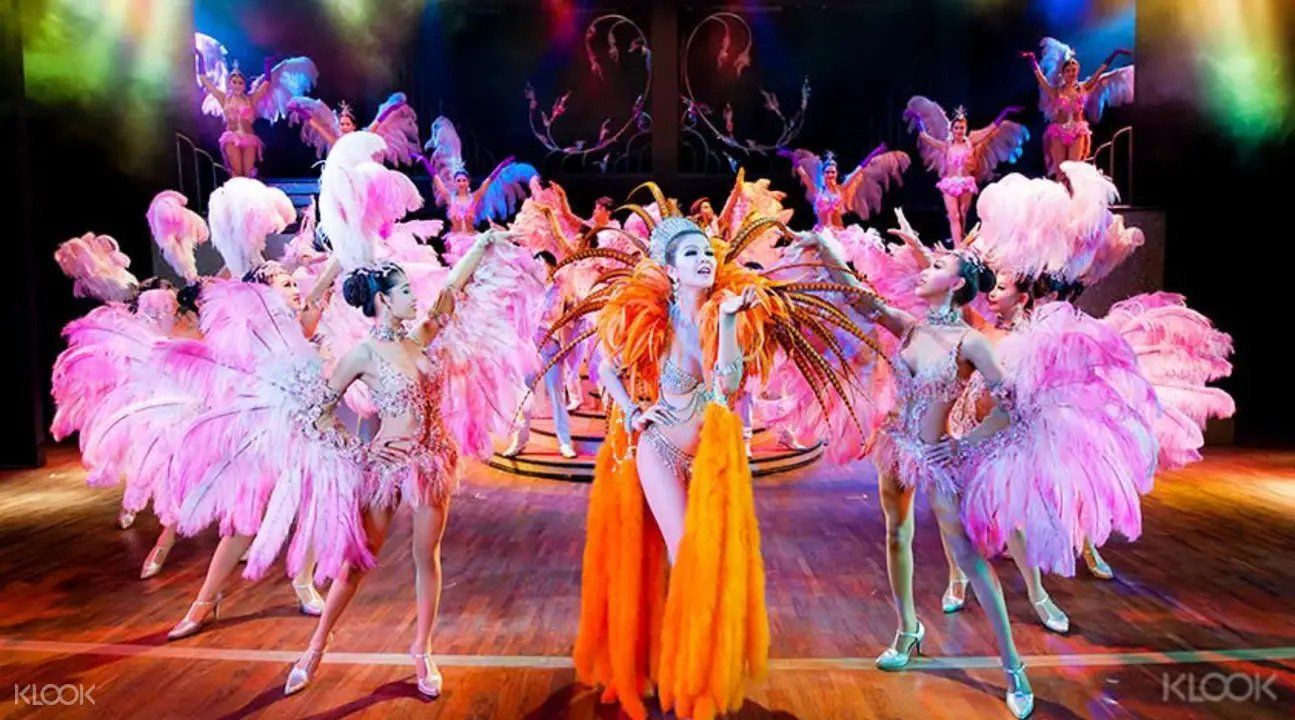 For a swanky night out, a cabaret show is something you must see in Phuket! The Simon Cabaret Show is the leading show in the Andaman Gulf so you're assured a quality performance!
Simon Cabaret was established back in 1991 and has risen to become on par with the cabaret you get in Las Vegas! The theater is luxurious, with state-of-the-art technology to ensure an immersive experience. Dancers perform acts from local and international shows in English, as well as other languages. It's a knock-out!
Buy your tickets here before you go.
16. Eat your way through the Weekend Night Market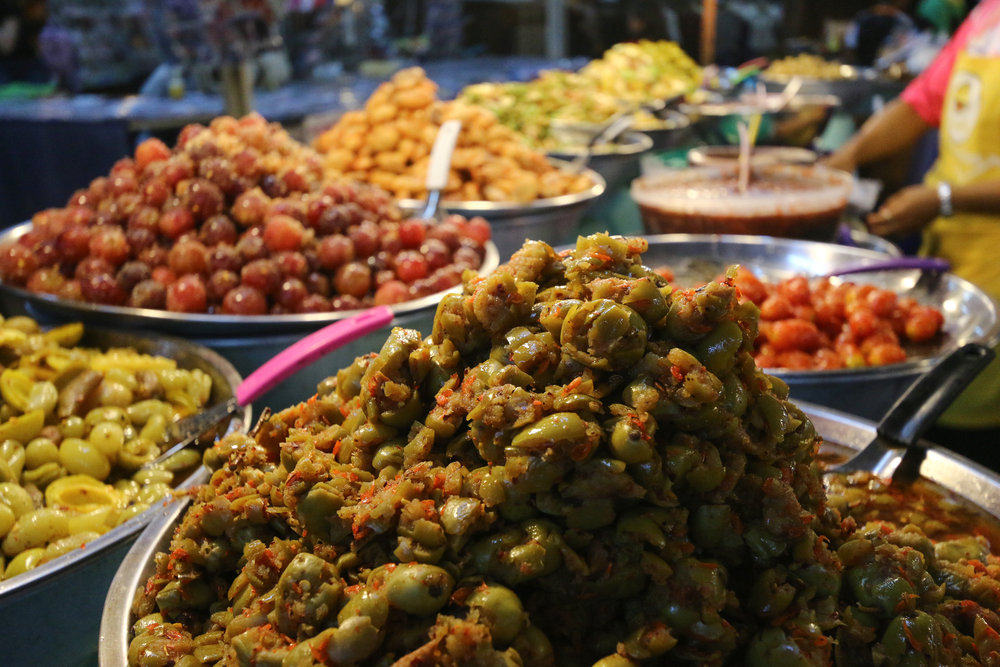 Just outside of Phuket Town is this incredible night market, known to locals as 'Naka Market'! It's a great place to go souvenir shopping, eat street food and soak up the vibrant atmosphere! I won't lie, on some parts of the island you'll begin to wonder if there's any local spirit left. Well, here's where you find it!
There are so many different, and bizarre, things on sale at the market. Don't be surprised if you find gigantic pineapples beside second-hand clothes! Come late afternoon to get a good look before the market becomes too crowded.
Street food is super cheap at the market so it's a perfect place to sample Thai dishes like buttered corn on the cob and deep-fried bananas!
Romantic Things to Do in Phuket
With so many gorgeous places to go in Phuket, and so many experiences, it's no surprise that Phuket is a favorite with couples!
17. Dine on the Beach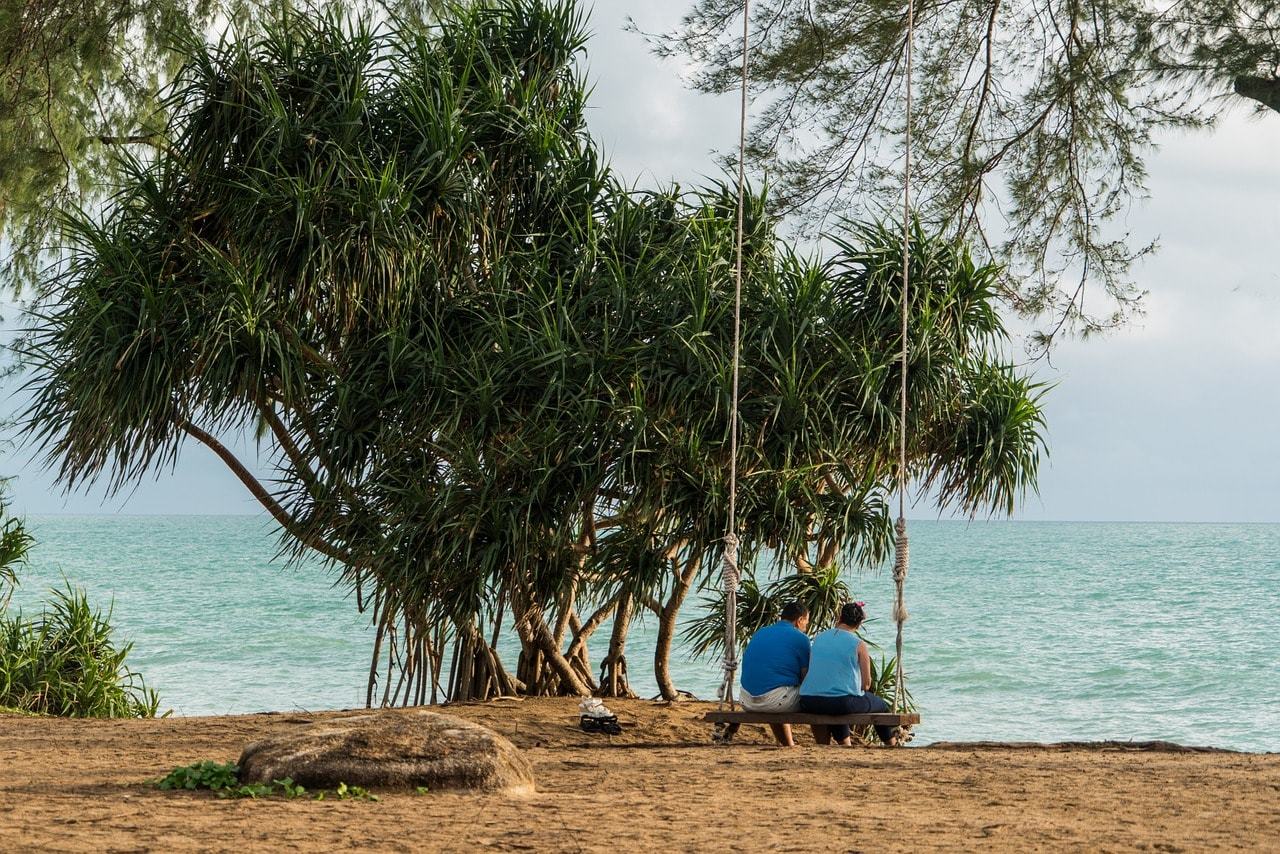 A delicious dinner and a breathtaking sunset are the perfect foundations for a romantic night out with your partner!
Head down to the nearest beach just before sunset. You'll find informal vendors selling drinks and street food but you may want to pack a picnic basket ahead of time so that you can have all of your partner's favorite snacks!
If you'd prefer a heartier meal, why not eat at one of the beachfront restaurants? They may seem pricey but there are some that serve affordable, quality meals. Our favorite is Pan Yaah Thai Restaurant on Patong Beach!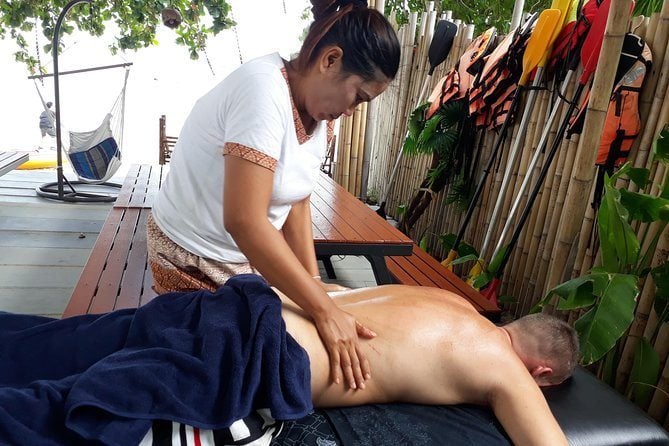 If you're wondering what to do in Phuket, Thailand, as a couple, then it's definitely time for a couple's massage! Thailand is world-famous for its traditional massage technique that is seriously relaxing.
Traditional Thai massages use acupuncture and Ayurvedic techniques, as well as yoga postures to relieve pain and encourage relaxation. Unlike many other massage techniques, Thai massages do not use oils but rely on the body's natural oils.
Ohsabai is a unique massage service that comes to your hotel. It's the perfect activity if you're looking to spend an intimate night in!
If you're up for it though, hit the streets and you'll find massage places aplenty in touristy areas. Don't be afraid to give feedback to the masseuse during the massage as they should be willing to accommodate your preferred style.
Best Free Things to Do in Phuket
Are you thinking of what to see in Phuket when you're on a budget? No worries, Phuket's a bit more expensive than mainland Thailand but you can save money with these fantastic activities that don't cost a thing!
19. Relax on the Beach
The nearest beach to your accommodation is guaranteed to be the star Phuket attraction on your itinerary! The best part is that this needn't cost you anything! We'll tell you some of our favorite beaches, but honestly, there aren't any bad ones.
Kata Beach is the ideal beach for swimming. With soft sand and palm trees, it's also optimal for suntanning! Similarly, Paradise Beach is a small cove with gentle waters and great facilities.
Ya Nui is a very popular tropical beach in Phuket. It's surrounded by rocky outcrops and the water is a teal color, making it perfect for striking photos! Another popular, and much busier, beach is Patong. It has a bustling atmosphere and great water sport activities.
20. Admire the Views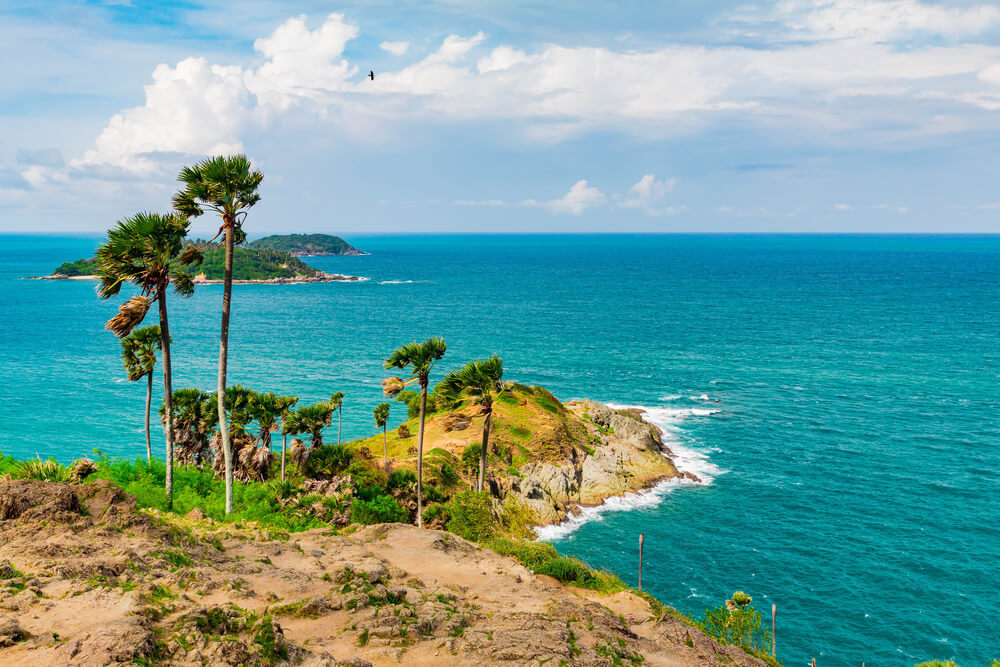 So many of the greatest things to see in Phuket are actually the gorgeous island landscape itself. This is totally free if you're willing to plan the logistics yourself!
Karon Viewpoint is top of the list for its panoramic views of Kata Beach and the small island just offshore! The landscape is dense with trees and contrasts beautifully with the turquoise ocean!
Promthep Cape is another sure bet for breathtaking vistas and envy-inducing photos! It's at its best during sunset but you do have to share with hordes of other tourists. It's worth it, though, once you've seen the lovely, palm-fringed, golden shots you get of the coastline!
21. Gaze Upon the Big Buddha
Standing at 147 feet above the ground, the Big Buddha is one of the most iconic Phuket tourist attractions.
Located in the southern part of Phuket Island, it can be seen for miles! It was funded by ordinary people's donations and is still undergoing construction at its base, so you're welcome to chip in but it's not obligatory. There's a working temple that you can visit at the base of the Buddha but remember to cover your knees and shoulders as a show of respect!
Books to Read in Phuket
Lonely Planet Thailand Travel Guide – It's always worth having a Lonely Planet packed away, plenty of useful info on bus routes and where to go.
A Thailand's Best Street Food: The Complete Guide to Streetside Dining – Thailand is known all over the world for its brilliantly spicy and whacked out cuisine. Carry this guide along to find the most bizarre and the yummiest food Thai street markets have to offer.
A History of Thailand – A great insight into Thailand's rich cultural and political history.

Our GREATEST Travel Secrets…
Pop your email here & get the original Broke Backpacker Bible for FREE.
Best Things to Do in Phuket with Kids
Many parents rack their heads over what to see in Phuket with their kids, but there's no need for you to be one of them! Phuket is an excellent family destination and our list is meant to take some of the stress off your family vacation while giving you some options besides laying at the beach all day.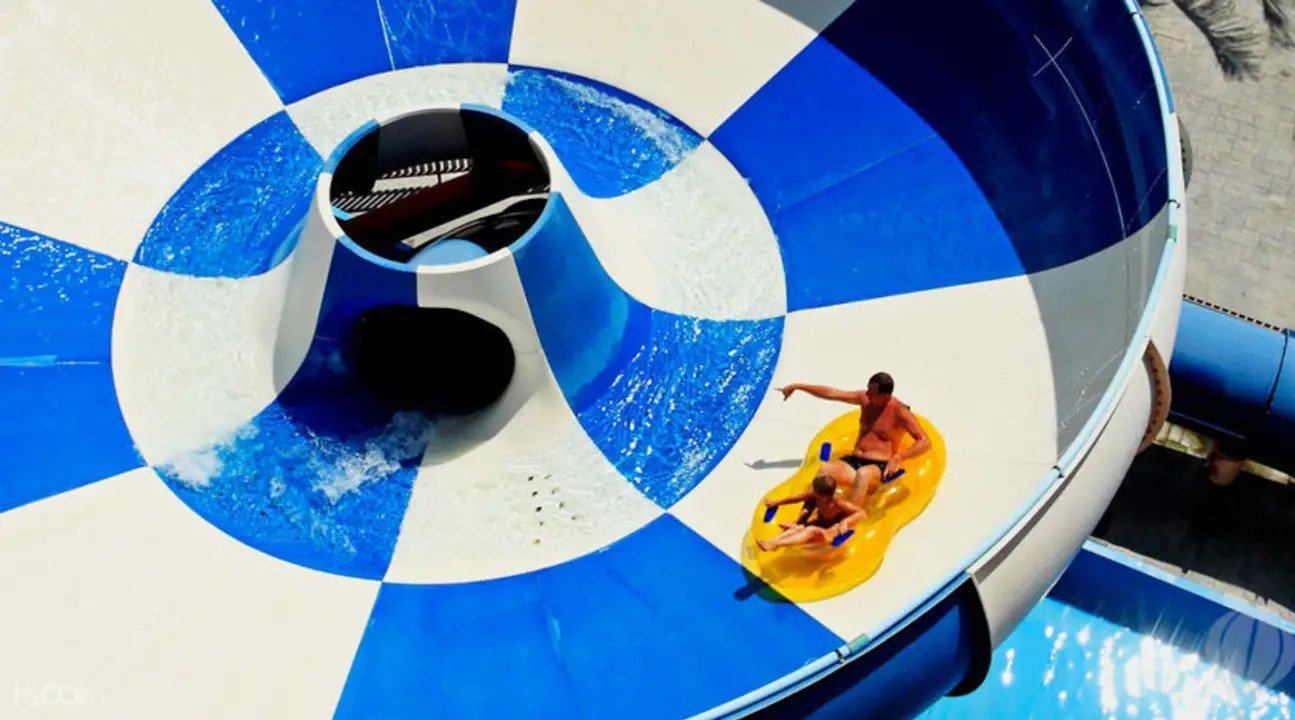 The Splash Jungle Water Park is probably the top of our list of fun things to do in Phuket with kids! It can keep kids busy for hours on end with very little parental involvement, as they dash between exciting slides and rides!
Unlike theme parks in Europe and America, this one tends to be queue-free and relatively uncrowded. Best of all, there are professional lifeguards standing by to keep your kids safe and sound!
There are also loads of eateries at the park, including two bars where you can join other parents and toast to a tantrum-free day of play! Cheers!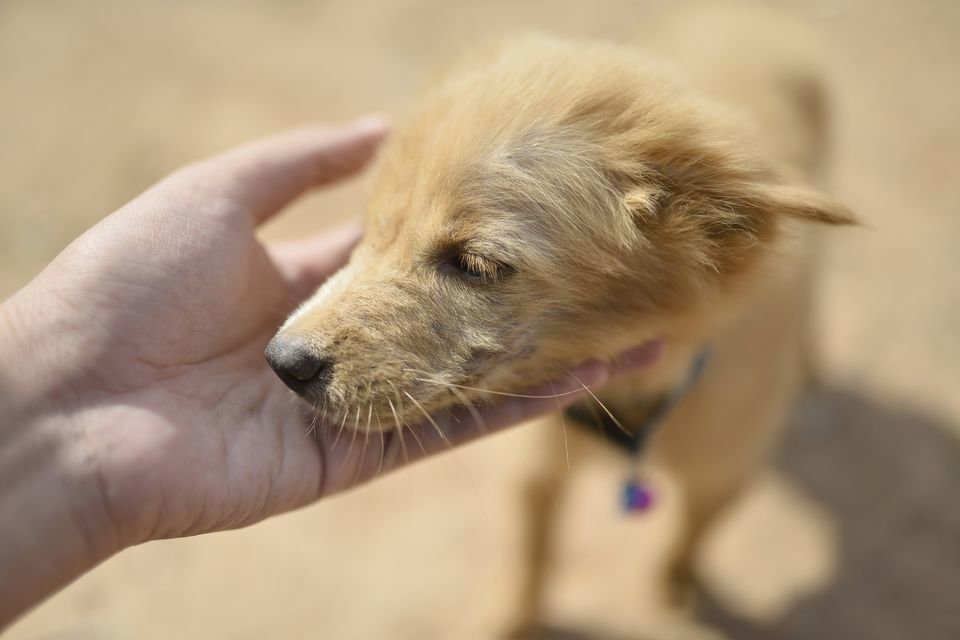 Children love animals so this animal shelter is one of the greatest attractions in Phuket for families! There can be as many as 400 adorable cats and dogs here for you to admire.
Thailand is known for struggling with a booming stray dog population and they're not famous for positive treatment of street animals.
The Soi Dog Foundation has a fantastic educational benefit for children as they educate visitors on how to look after these beautiful animals. The shelter has done so much good in the area for animals and it's heart-warming to see!
The foundation runs guided tours throughout the day during which you can learn about their work and, of course, play with the cutest animals!
Other Things to Do in Phuket
Worried that you're running out of Phuket places to visit? Not likely — there are still plenty of fabulous activities to do in Phuket!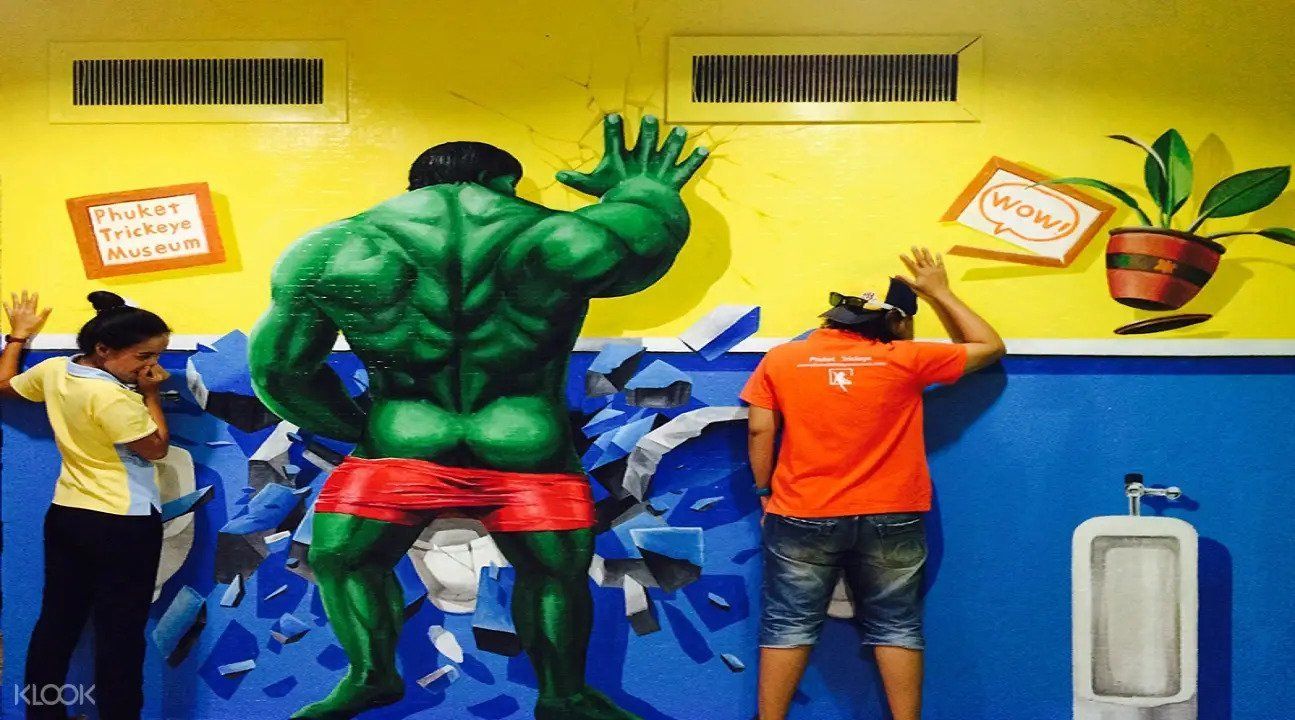 The Trickeye 3D Museum is one of the most fun Phuket points of interest! The museum is filled with over 100 paintings and sculptures that playfully straddle the line between illusion and reality!
The Classic In Flame zone boasts a number of spins on world-famous paintings by Van Gogh and Da Vinci, amongst others. You'll either love or hate the Mona Lisa which has been updated to depict an inflated figure connected to a bicycle pump!
There are also some heart-racing exhibits that may have you running from bulls in a Spanish town, sitting in the sidecar of a motorbike that's driving along a precarious mountain road, or even standing on a broken bridge as the river rushes just below!
With fresh ingredients and bright colors, Thai food is as inviting as Thailand itself! Discovering the best of Thai cuisine is, therefore, one of the most amazing things to do in Phuket Town!
A food tour is an ideal way of finding delicious dishes that represent the best of local cuisine. Tours include a trip to the local market where you learn about fresh produce, as well as taste some incredible flavors!
Thai menus can be intimidating, but we recommend exploring until you hit on the meal you could keep eating over and over. Whether it's a Burmese curry or a Phuket-style crepe, you're sure to find at least one dish that you'll be ordering for the rest of your stay in Phuket!
Stand up paddling tends to stand out on many visitors' list of Thailand things to do — for good reason!
This activity is a fun way to keep up your fitness routine since it's renowned for its cardio workout. It also improves stamina, endurance, and balance! And how often do you get to exercise while smelling the salty sea and taking in some stunning views?
You can book a lesson or hire a board and paddle easily in Phuket. Kata Beach is the perfect spot to go stand up paddling since the clear waters mean you'll be able to admire the fish and corals beneath you!
Some of the best things to do in Thailand revolve around spending time in nature, and Phuket's lush landscape lends itself perfectly to kayaking!
The northeastern part of Phuket consists of prime farmland where you can experience the products of local farming techniques, such as juicy pineapples! The slow pace of local life and the care put into conserving nature are beautiful to witness.
Kayaking is an ideal way to explore the area's lush mangroves! After all, you get to see many small animals and to enjoy the tranquil surroundings with minimal effort!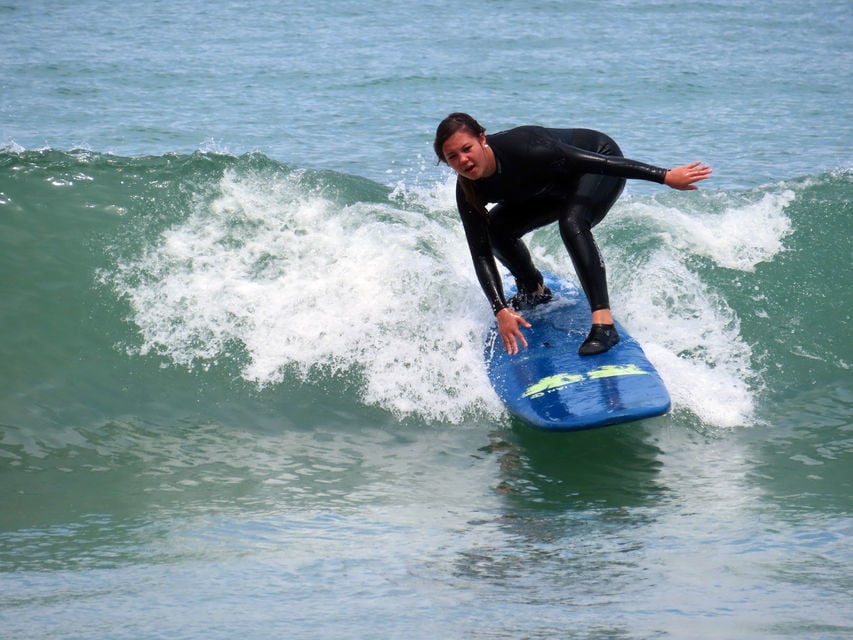 Surfing is definitely the most popular of all the water activities in Phuket, Thailand! Whether you're a novice taking a lesson or a pro hiring a board, surfing is a must on your vacation!
Phuket's waves may not be as famous as those of Hawaii or Sydney but they are gaining a devoted following. Kata, Kalim, Kamala, Surin, and Nai Harn are the best beaches to catch some waves on the island! Remember to bring or buy a rash guard (a kind of protective swimwear) so that your experience is as comfortable as possible.
A Siam Niramit Show is one of the best places in Phuket to marvel at traditional Thai arts! The excellent show features music, dance and martial arts, and is sure to keep you mesmerized all night long!
The show takes the audience through the history of Thailand and the three aspects of culture that are most important to Thai people. Featuring intricate sets, lavish costumes, and mind-blowing special effects, this show truly brings a Thai story to life for foreigners!
If you arrive a bit before the show, you can enjoy a night market, Thai boxing, and a light show! For a truly indulgent night out, book a buffet dinner to savor alongside the performance!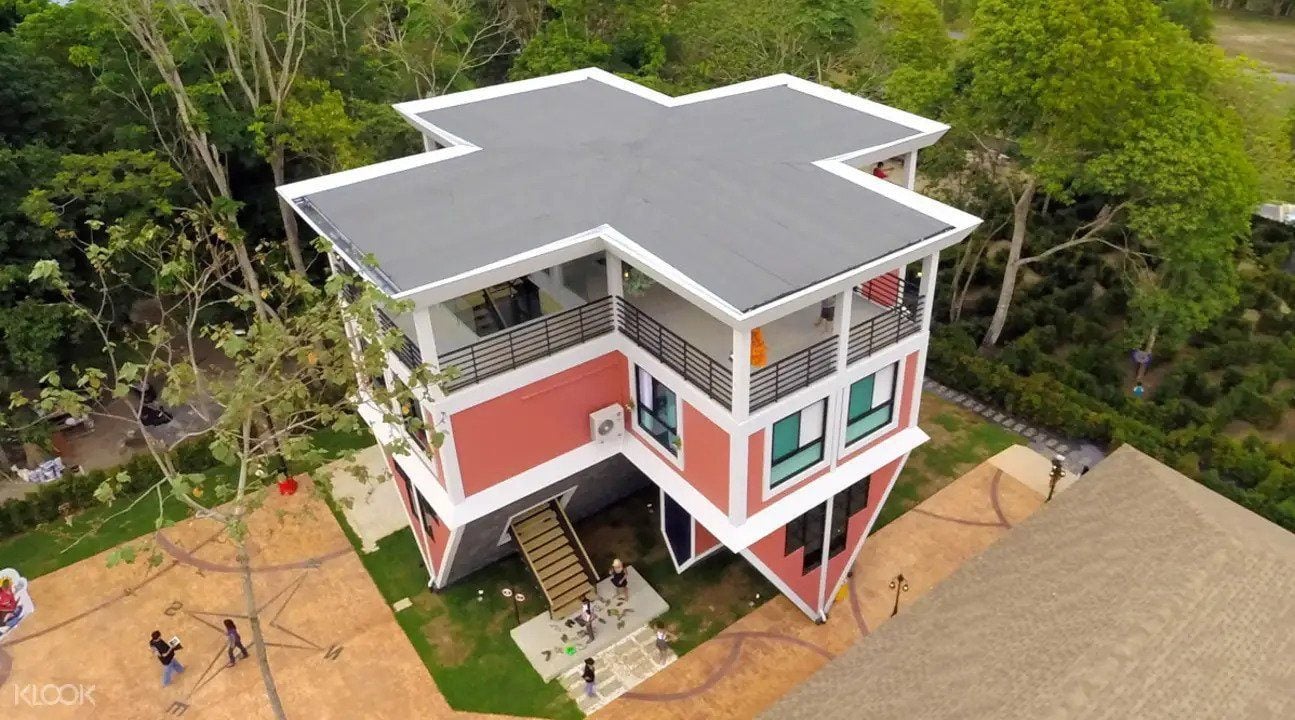 The Upside Down House is a Phuket must-see if you've never done anything like it! It's literally an upside-down house that boasts one incredible optical illusion after another! Don't ask us how the island fell into this optical-illusion niche, but we dig it.
This attraction is sure to produce lots of laughs as you walk on the 'ceiling' of the house! Furniture and toys are stuck to the 'floor' of the house above you, giving you a unique perspective on modern homes.
These optical illusions are just as good to experience through images and the friendly staff is happy to show you the best camera angles and take your picture! Make sure to admire the life-sized tuk-tuk parked in the garage and to do a 'handstand' while riding a bike!
Just beside the Upside Down House, the A-Maze Garden has good reason to be on our list of the best places to visit in Phuket! You're guaranteed to have lots of fun as you argue over which path to take, and run into leafy dead ends!
The maze was designed by award-winning maze designer Adrian Fisher. His company has been responsible for around 600 mazes around the world, so this is no regular maze! It spans 3116 square feet so expect to be in and out within half an hour!
Day Trips From Phuket
Experience the best that Phuket has to offer on these incredible day tours! Whether you are going to be spending more than 4 days in Phuket or a weekend in Phuket, these are some of the best ways the full your sunny days!
Getting to know Phuket is a fun and exciting adventure! This special island has so much colorful and diverse history and incredible cultural landmarks that exude a presence that will captivate and inspire you!
Fall even more in love with Phuket on this half-day tour that is designed so that you get the best experience of Phuket's magnificent highlights. During your day out, you will see the authentic lives of the locals, visit historical landmarks and go on a journey through Phuket Old Town.
It doesn't end there, you will also be taken with an expert guide to all of Phuket's raved-about viewpoints and have access to some of the best memories (and pictures) of a lifetime.
Check available tours here.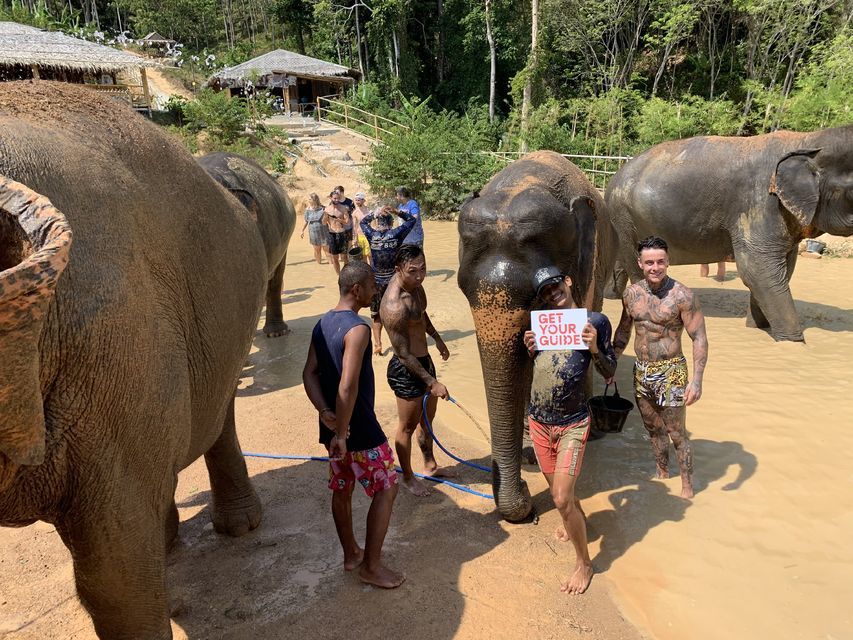 Thailand is renowned for having some of the best and most respected elephant sanctuaries and rehabilitation centers in the world! We can't recommend going to an unverified sanctuary with questionable treatment of these incredible animals, so we've done the research and picked out one for you.
Elephants are important to the way of life for the locals in Phuket and are indeed also important to the hearts of everybody who is lucky enough to encounter them.
On this half-day tour, you will have the rare opportunity to spend quality time with the elephants on an elephant retirement park that is run in a completely ethical way, paying a lot of respect to the lives of the elephants! Enjoy meeting, feeding, bathing and even playing with these magnificent animals. (And NEVER riding them!)
Phuket has some of the most interesting and beautiful islands known to mankind, and each one has a new treasure just waiting to be admired and explored! On this day trip, you will have an amazing opportunity to visit the world-famous Similan Islands!
The Similan Islands are popular globally for having gorgeous coral-white sand beaches, crystal clear blue waters, exotic fish life, remarkably picturesque landscapes and for being the home to dozens of glorious sea turtles!
Spend your day lazing on the beach, soaking up the sun, swimming with the fishes and experiencing the majesty of the sea turtles as they glide under the surface of the water. Remember to bring your camera for some truly epic snapshots!
Don't forget your travel insurance for Phuket
ALWAYS sort out your backpacker insurance before your trip. There's plenty to choose from in that department, but a good place to start is Safety Wing.
They offer month-to-month payments, no lock-in contracts, and require absolutely no itineraries: that's the exact kind of insurance long-term travellers and digital nomads need.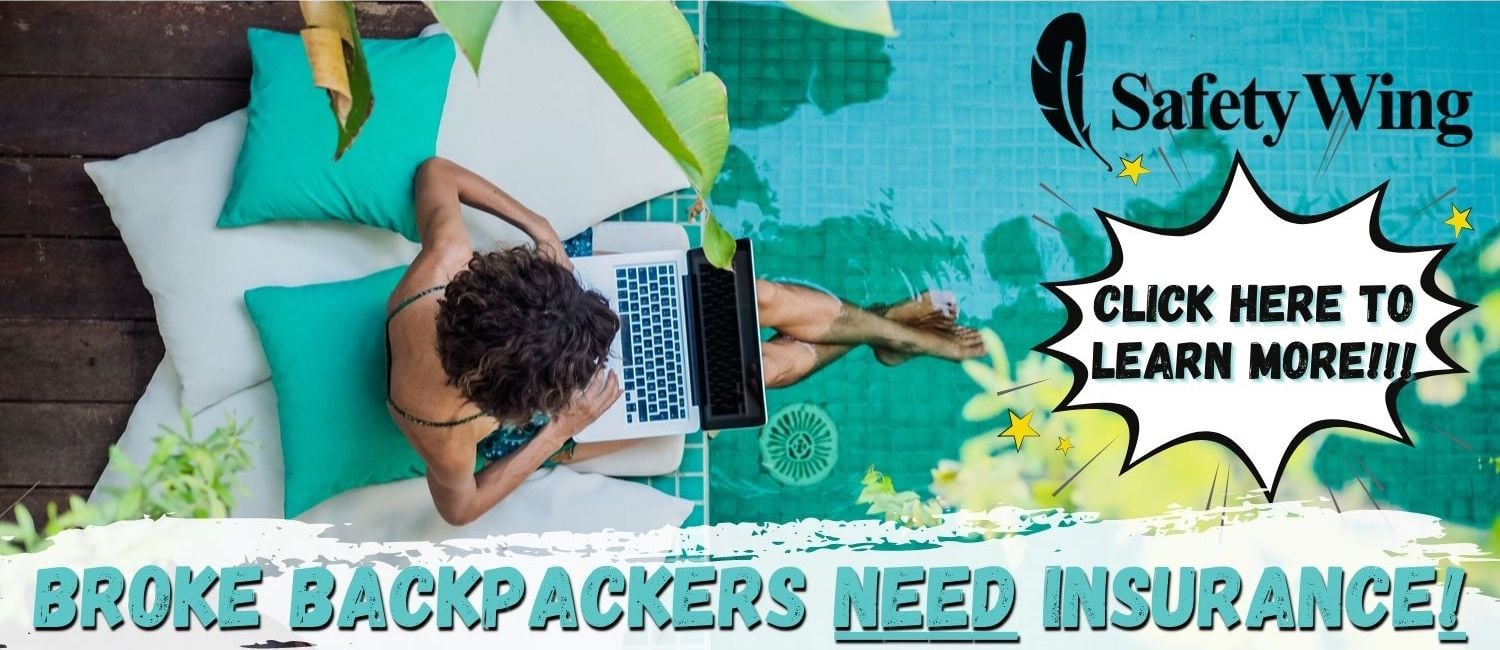 SafetyWing is cheap, easy, and admin-free: just sign up lickety-split so you can get back to it!
Click the button below to learn more about SafetyWing's setup or read our insider review for the full tasty scoop.
FAQ on Things to Do in Phuket
Here are some quick answers to common questions about what to do and see in Phuket.
Conclusion
Phuket Island is so full of activities that setting foot on the island is almost a guarantee of adventure. The island is one of the best Thailand points of interest and with our list of things to do in Phuket, it's easy to see why!
You may spend just 24 hours exploring one great place to see in Phuket after another. Perhaps you'll spend a week on the island and find a new thing to do in Phuket every day! It doesn't matter how many days in Phuket you spend, because there's plenty to do here!
---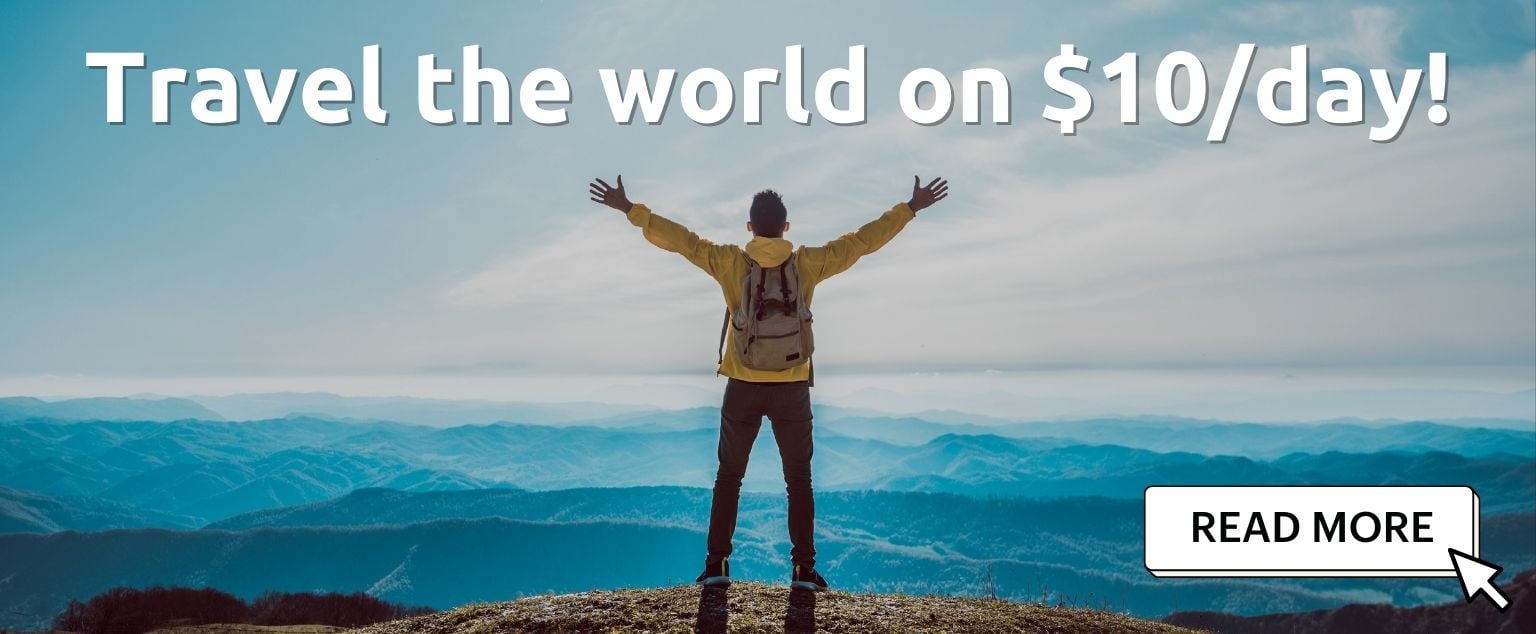 And for transparency's sake, please know that some of the links in our content are affiliate links. That means that if you book your accommodation, buy your gear, or sort your insurance through our link, we earn a small commission (at no extra cost to you). That said, we only link to the gear we trust and never recommend services we don't believe are up to scratch. Again, thank you!