Whatever kind of holiday you're on, Phuket has something for everyone. Turquoise waters, white sand beaches, and the charming Old Town draw every type of traveller. And of course, Patong Beach gets its fair share of partygoers too! Phuket is Thailand's largest island, and its blend of fabulous food, natural beauty, and cultural heritage rolls all of the best of Thailand into one package!
When it comes to where to stay in Phuket, you have a lot of options. Hostels, hotels, resorts, whatever. If you want to get an authentic and traditional experience though, why not consider checking out homestays in Phuket? They'll show you more of the island and its heritage than you'd likely get in a hostel in a party town!
With that in mind, we've decided to help you out. That's right, we've put together a list of the 10 best homestays in Phuket. Not only will they show you a different side of the largest Thai island, but they'll also help you dig a little deeper into its culture!
Our 5 Favorite Homestays in Phuket
BEST HOMESTAY IN PHUKET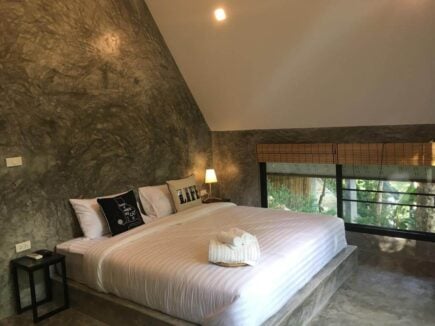 BEST HOMESTAY IN PHUKET
Baan Rai Mee Rak Farmstay
> $$
> 2 Guests
> Terrace
> Free bike rental
BEST VALUE HOMESTAY IN PHUKET
BEST VALUE HOMESTAY IN PHUKET
Cosy Fan Room in Phuket Town
> $
> 2 Guests
> Free breakfast
> Unique building in the old town
BEST HOMESTAY FOR DIGITAL NOMADS IN PHUKET
BEST HOMESTAY FOR DIGITAL NOMADS IN PHUKET
Baanersuen Jungle Lodge
> $$
> 2 Guests
> Laptop-friendly workspace
> Complimentary breakfast
BEST HOMESTAY FOR FAMILIES IN PHUKET
BEST HOMESTAY FOR FAMILIES IN PHUKET
House for Four near Town with Pool
> $$
> 4 Guests
> Swimming pool
> Lovely garden
BEST HOMESTAY IN PHUKET FOR NIGHTLIFE
BEST HOMESTAY IN PHUKET FOR NIGHTLIFE
Cosy Room near Patong Beach
> $
> 2 Guests
> Swimming pool
> Free parking
What is a Homestay?
So what exactly do we mean by a homestay? Well, a homestay can be described as a holiday or other period abroad spent staying in the home of a local family. Or, it can simply mean a private house which offers accommodation to paying guests.
These days, some homestays are more "home" than others. In fact, some are so slick and professional that they are closer to guesthouses. It should normally be easy to identify what kind of homestay you are looking at from the listing and from reading the guest reviews. It is important to choose the right one for you, and to decide exactly how much interaction you want with your hosts.
Is a Homestay right for you?
Before deciding to book a homestay, you need to ask yourself whether it is right for you. Bear in mind that you are not simply booking a room in a hotel or a bed in a hostel, but will be living inside some bodies house.
For example, if you plan on doing some serious partying, perhaps you would be better suited to a hostel? Also, are you ok with the possibility of sharing a house with noisy kids or elderly relatives? I did one homestay in Nepal and it was hard to ever sleep past 7am as the hosts children were running through the halls!
Remember The House Rules
When you book a homestay, remember to respect the house rules. Whilst homestay hosts will always try their best to be flexible to your needs, there may occasionally be some ground rules such as no guests, no drugs or even no alcohol.
There may sometimes even be a curfew. It is important to read the listings and check these things before you book your homestay.
Are Homestays Safe?
If you are booking through a reputable platform, they will have vetted and verified the homestay host very carefully. Guest feedback is also very important and any complaints are carefully investigated. Therefore, homestays are every bit as safe and secure as hostels or hotels.
Travel with peace of mind. Travel WITH a security belt.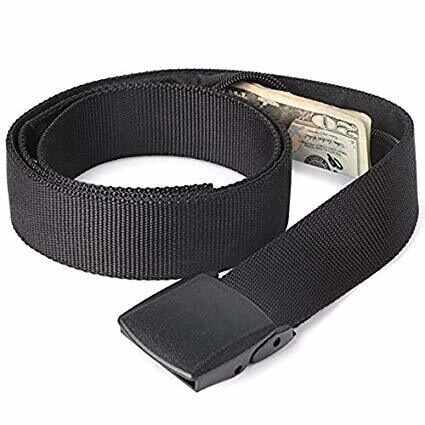 Custom-designed BY the Broke Backpacker FOR broke backpacking, the Active Roots Security Belt will keep your valuables safe no matter where you go.
It looks exactly like a normal belt except for a SECRET interior pocket perfectly designed to hide a wad of cash or a passport copy. Never get caught with your pants down again! (Unless you want to.)
Check on Amazon
Join Homestay.com For More Great Homestays
In this post, we've listed 10 awesome properties hand picked from the 4 corners of the internet! However, in case you don't find what you're looking for here, we recommend signing up for Homestay.com and having a search yourself. They have 1000's of homestay listings in over 100 countries!
The Top 10 Homestays in Phuket
$$
2 Guests
Terrace
Free bike rental
Let's begin our list of the best homestays in Thailand with somewhere that will offer you an authentic local stay with a few extras thrown in. You'll be able to rent free bikes to explore the island while you leave your rented car in the free parking throughout your stay! Each room comes with a terrace which will offer you lovely views. There's also a communal lounge and a terrace, as well as a BBQ and hot tub. It's right out in the wilderness of Phuket, but it'll show you a place you wouldn't otherwise get to see!
$
2 Guests
Free breakfast
Unique building in the old town
If you're looking for a cheap homestay in Phuket, look no further than this fan room in the Old Town. It's in a unique Chino-Portuguese building, so you're actually staying in a little piece of Phuket history! Being in the Old Town is an excellent place to explore from, whether you want to head out to beaches, jungle, or simply just enjoy the street food and shopping of Phuket Town. The Downtown Market is just a stone's throw away! Whichever you decide, fuel up in the morning with your complimentary breakfast!
$
2 Guests
Free parking
Cooking classes on site
If you're wondering where to stay in Phuket for a traditional experience, ditch Patong, Karon, and the Old Town and head out into the rural villages of the island. It's there that you'll find Kathu – an awesome Phuket homestay that offers Thai cooking classes. A skill that you can take home and forever remember your trip! In the centre of the island, you can get away from the hustle and bustle of busy city life and properly disconnect. From the centre of the island, you'll be able to appreciate the surrounding jungle – perhaps you'll do that by renting a scooter from this homestay and exploring!
$$
2 Guests
Laptop-friendly workspace
Complimentary breakfast
Travelling to Phuket with your laptop? You'll need somewhere that's got a laptop-friendly workspace and Wi-Fi then. And although you might expect a jungle lodge to be right off the grid, this is one of the best places to stay in Phuket to work! Not only will you be able to connect to your laptop, but you'll be in complete peace and quiet!
Fuel up in the morning for a day of emails and articles or exploring the island with the free breakfast! For a truly local experience, meet the local fishermen in the village and see how their days unfold. Thailand is the Digital Nomad centre of the universe so come here to experience it for yourself.
Is This the Best Travel Backpack EVER???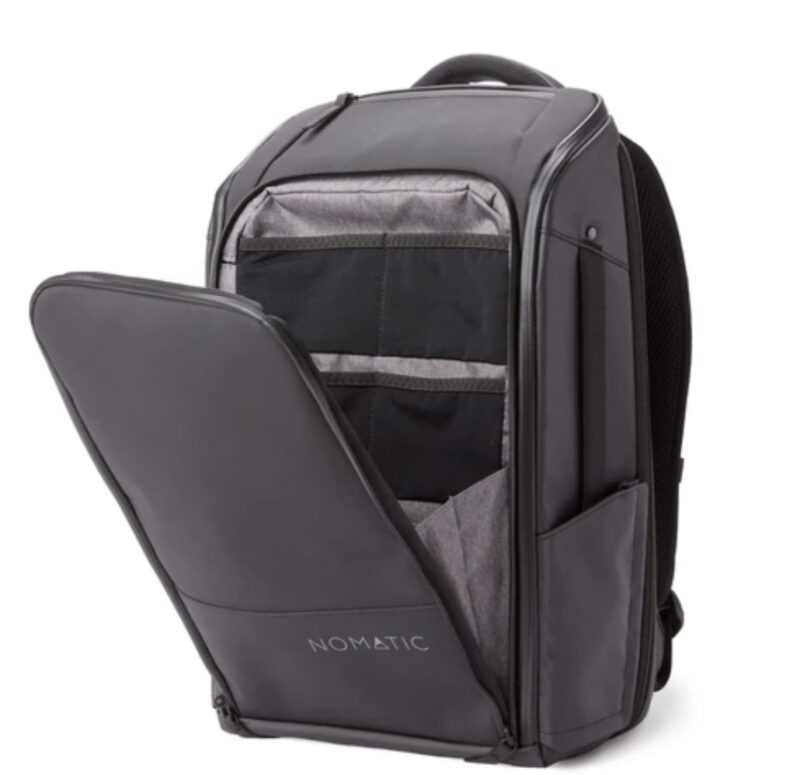 $$
2 Guests
Swimming pool
Motorcycle rental
When you're travelling solo, you often get told to head for the nearest hostel. And while that works for some travellers, a Phuket homestay is a way to save money and not have to deal with the hectic and noisy dorm lifestyle! And this Phuket home comes equipped with a swimming pool so you've got somewhere to chill out after exploring the island! It's in a quiet and relaxed neighbourhood, but it's easy to get to the main attractions on the island. Especially considering there's motorcycle rental available here!
$
2 Guests
Continental Breakfast
Patio with garden view
When you travel with your other half, you have to make that extra bit of effort to get a nice place… well let us help you! Just a hop, skip, and a jump from Rawai Beach, you have this great Phuket homestay, which has a queen bed! So, you're guaranteed a good night's sleep, at the very least! There's also a patio with a garden view, so that's somewhere to enjoy each other's company in the evening. Wake up in each other's arms before heading for the complimentary breakfast. The perfect start to the day!
$
2 Guests
Swimming pool
Free parking
For those hoping to dance the night away in Phuket, then Patong is a great shout! Another cheap homestay in Phuket, this room in a condo gives you a lot of bang for your buck! As well as your own private room, there's a small balcony with a jungle view and a pool where you can cool off the day after a night out. That'll certainly help your hangover! In the room, toiletries are provided at no extra cost, so you can easily wash off the UV paint from a full moon party!
$
4 Guests
Private bathroom
Air conditioning
You might notice that a lot of the Phuket homestays we've shown so far are for solo travellers or couples. But what happens if you and the rest of your group want to have a local experience?! Well, you stay somewhere like Mushroom World Homestay. There are lots of cool activities within a short distance, including Muay Thai World, Chalong Temple, and Phuket shooting range. Back at your room, you can take advantage of air-conditioning on those hot Thai nights, and a private bathroom for your comfort!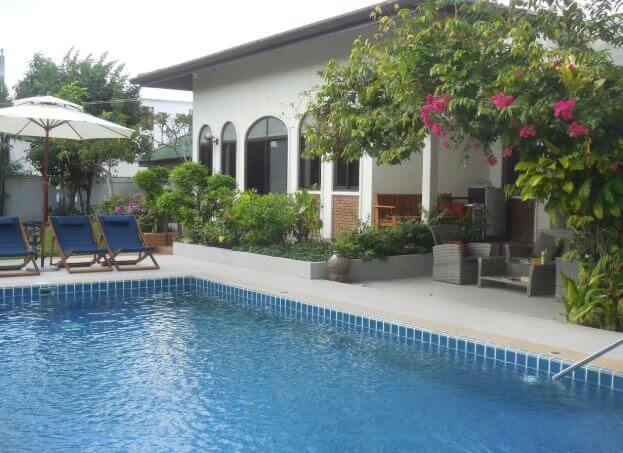 $$
4 Guests
Swimming pool
Lovely garden
Likewise, there are some awesome Phuket homestays for families too. This house is near Phuket Town, so in the day time, you can laze around the pool before heading to town in the evening for food and a couple of drinks. Your host family in Phuket allow you to use their kitchen and tropical garden as well as the pool! To get into town, either take a taxi or take advantage of the free parking if you're renting a car. We'll let you sort out who the designated driver is!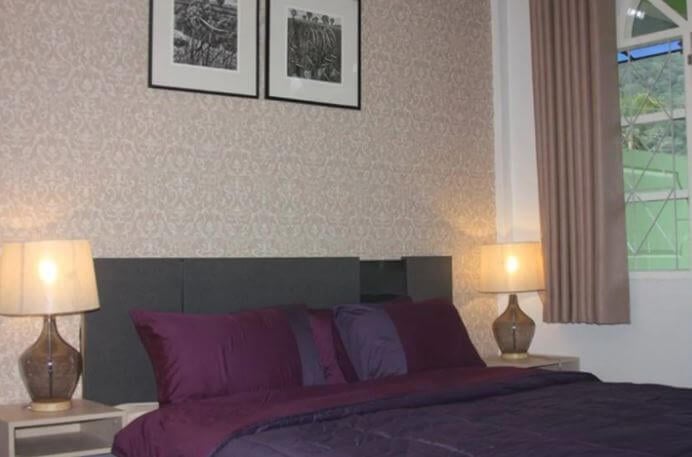 $$$
3 Guests
Fully equipped kitchen
Terrace
Let's round off our list of the best homestays in Phuket with a great beach bungalow in Karon. One of the coolest areas on the island, you can enjoy excellent beach time with tasty food and nightlife! Prefer to cook and eat in? No problem, there's a fully equipped kitchen. You can then enjoy whatever you've thrown together in front of the flat-screen TV with satellite channels. Alternatively, just chill out on the terrace and enjoy the sunset!
Check out these other great resources
We have loads more information to help you plan your trip.
Need More Homestays?
Personally, I'd stay in any of those lovely homestays! However, in case you didn't quite find what you were after, or just want to see what else is out there then why not sign up for Homestay.com and have a browse for yourself? They have 1000's of homestay listings in over 100 countries!
FAQ about Homestays in Phuket
Here's what people usually ask us when they look for vacation homes in Phuket.
Final Thoughts on Phuket Homestays
So, that completes our list of the best homestays in Phuket. We're sure you'll agree there's a lot to choose from! Whether you want to learn how to make Thai food at a farmstay, have a place to crash after a night out in Patong, or work from a jungle lodge, there's a homestay in Phuket for you!
If you are overwhelmed by the sheer amount of choice and still unsure what to pick, let us help you one more time. Just scroll back to the top of the page, and click on our favourite homestay in Phuket. The Ban Rai Mee Rak Farmstay. You're assured of a traditional local experience for a very fair price!
And don't forget to sort Travel Insurance for your trip! We've put together a roundup of Travel Insurance for backpackers – check it out here, or if you're low on time, get a quote from World Nomads, our favorite travel insurance provider.
Getting an estimate from World Nomads is simple – just click the button or image below, fill out the necessary info, and you're on your way!

---
Find out how YOU can support the site.
We work hard to put out the best backpacker resources on the web for free! It's all about helping out our tribe of awesome backpacker readers (that's you!). Please visit the link to find out how you can help keep the site going 🙂
For the sake of transparency, some of the links in our content are affiliate links. This means that if you book your accommodation, buy a piece of gear, or sort your insurance through our link, we earn a small commission at no extra cost to you. We only link to stuff that members of the Broke Backpacker team has actually used and never endorse products or services that are not up to scratch. Thanks for your support!