Most backpackers traveling around Thailand and exploring the south will inevitably pass through the largest of the islands, Phuket.
The Phuket province is now home to many locals and ex-pats alike. You can expect plenty of creature comforts, beautiful beaches, and a raging nightlife that would please any backpacker on the search for bucket beers.
But there is so much more to Phuket than touristy bars that cater to backpackers. There's so much to do and some of you may be wondering then "Where is the best place to stay in Phuket?"
This island offers a piece of paradise for everyone, but with over 100 villages to explore, it's best to have an idea of where to stay in Phuket beforehand. Our guide will breakdown Phuket island and help you sort through various attractions, such as beaches, nightlife, local hangouts, and more.
Let's have a look at the best areas to stay in Phuket!
Need to know the best places to stay in Phuket quickly? These are our top recommendations for where to stay in Phuket.
Perhaps this hostel isn't for everyone: it depends on the vibe you're after. Lub d is in Patong – the absolute best place to stay in Phuket for nightlife and partying and with heaps of nearby beaches too including the famous Patong beach!
If you're looking for a chill place, maybe head elsewhere. But for everyone seeking the absolute quintessential Thailand backpacking experience, head here.
One of the most stunning luxury hotels on Phuket Island, this is the place to stay if you're looking to dive into hedonism. It has a restaurant and bar, a garden, and multiple swimming pools. Some of the more lavish rooms even have private pools right outside the door!
The staff are friendly and attentive, and the entire resort is actually located on peaceful Coconut Island which isn't too far from Phuket!
Best Airbnb in Phuket: Luxury Villa
While this price might seem extreme, you truly get what you pay for! This luxury villa overlooks the sea and also features a private pool and many spacious, open-air rooms.
Luxury villas in Thailand don't get much better than this, it even features a children's pool making this an excellent place to stay in Phuket for families as well as couples or groups.
Most people traveling to Thailand eventually head to Phuket, a province in southern Thailand that lies in the Andaman Sea. Comprised of 33 islands, the province covers more than 575 square kilometers. The largest of the islands, Phuket, is home to a variety of places visit, magnificent beaches, and unforgettable experiences among its places.
Each year thousands flock to Phuket to enjoy the region's beautiful beaches, clear turquoise waters and indulge in the area's infamous nightlife. Some of the best beaches to check out are Mai Khao Beach, Surin Beach, Rai Harn Beach, and Rawai Beach to name just a few!
The province of Phuket is divided into three districts and 17 subdistricts. Within these districts and subdistricts, there are more than 100 unique villages to see and explore. To make the most of your travel itinerary in Phuket, we recommend each trip include visits to at least three or four villages.
Starting at the centre of Phuket's west coast you have the village of Kamala. Ideal for young couples or families with children, Kamala is where you'll find gorgeous luxury resorts and peaceful beaches, beach clubs, and paradise year-round.
South of Kamala is Patong, the most popular tourist destination in Phuket. Home to Thailand's (and Asia's) most famous party scene, here you'll find a good selection of bars, pubs, clubs, and restaurants. It's the top choice if you're looking to stay in Phuket's hostels. You'll find more mid-range hotels here and you're close to the most popular tourist beach in town.
Continuing south along the coast you'll pass through the villages of Karon and Kata. They are less hectic than Patong, both of these small communities boast spectacular beaches, delicious restaurants, unbeatable views, and maybe even a private beach!
Finally, heading towards the northeast from Karon you have Phuket Town. The largest town in the province, Phuket Old Town is home to a number of attractions, great shopping, and appetizing restaurants.
Still not sure where to stay in Phuket? Not to worry. Read on as we break down the top five areas in Phuket and what to do during your stay.
The largest of Thailand's islands, Phuket covers 539 square kilometers. Public transportation is very limited, with taxis and tuk-tuks being the only practical options.
The vast majority of tuk-tuks and taxis don't have meters, so we recommend that you negotiate and agree to a price before starting your journey.
Although getting around Phuket can be a bit of a challenge, it's definitely worth it. Each village offers visitors something different.
Do you want to experience Thailand's famous nightlife or hit the beach clubs? Are you more interested in exploring the local historical and cultural sights? Maybe you want to find a quiet beach and soak up the sun or explore the nearby islands from a cute Thailand Airbnb? Or you're looking for luxury hotels with a private pool and a fitness center? All of these things are possible if you're in the right place.
Below we cover the five best towns in Phuket broken down by interest.
1. Phuket Town – Where to Stay in Phuket for the First Time
Phuket Town is the capital of Phuket province and the largest city on the island. Made up of narrow streets, Phuket Town is where you'll find great restaurants, unique shops, and one-of-a-kind attractions. Enjoy a real local atmosphere and charming attractions in this urban environment.
Phuket Town is also ideal for travelers interested in history and culture. Home to Old Phuket Town, this city is where you'll find a myriad of colorful heritage sites. From temples and shrines to museums and markets, visit Phuket Town for an authentic slice of Thai life.
It's an excellent jumping-off point before you set out to explore all the other best areas to stay in Phuket! However, it's not the spot for beach lovers looking for luxury hotels!
Guests can experience the cool vibe and raw nuances of this loft style Phuket Airbnb. Fully equipped with modern amenities, the entire apartment has a clean, industrial design and a responsive host.
You'll be within walking distance of local restaurants and nearby beaches, and a cafe and lounge is located on the first floor of the building.
The interior design of this Phuket homestay should win an award, it's everything you could want from a cute Thailand Airbnb. The penthouse is ideal for long-term travelers and features a well-stocked kitchenette and other modern amenities like air conditioning and comfy mattresses.
Lighting fast wifi is also freely available, and sites showcasing Phuket's history as well as other top attractions are also within walking distance. The owner is incredibly friendly and helpful and is happy to assist in planning your Phuket trip!
Located in Phuket's Old Town, you'll be near some of the best shops and eats on the island, including lots of delicious Thai street food. The modern interior design is filled with splashes of color and each dorm bed comes with a privacy curtain.
Bathrooms are updated with large shower heads and clean, and beds are comfy. Despite being so close to Phuket's best things to do, the hostel remains relatively quiet.
Nestled in the heart of Phuket Town, this hotel is perfectly located to explore the city's offerings. Recently refurbished, this boutique hotel features modern amenities, elegant décor, and comfortable surroundings.
Enjoy free wifi, an outdoor pool, and an on-site restaurant at this charming hotel in Old Phuket Town. One night here and you'll quickly see why this is one of the best places to stay in Phuket Town.
Things to See and Do in Phuket Town
Climb Khao Rang for a magnificent bird's eye view of the city and the southern part of the island. On a clear day, you can even catch a glimpse of some of the offshore islands.
Explore the rich history of Old Phuket Town, a charming section of the city where you'll find temples, preserved shophouses, restaurants, and cafes.
Visit the colourful Shrine of the Serene Light and see the Taoist etchings on the walls.
Hike up Monkey Hill and see dozens of monkeys in their natural habitat.
Enjoy excellent street food as you browse Lard Yai, the Sunday Walking Street Market.
Take in the breathtaking views at Windmill Viewpoint.
Dive deep into Phuket's past at Phuket Culture Museum, where the history is told through pictures and still scenes.
Visit the largest temple in Phuket, Chalong Temple.
2. Karon – Where to Stay in Phuket on a Budget
Karon beach lies on the west coast of the island of Phuket. Home to the second largest of the island's tourist beaches, Karon is where you'll find stunning views, shimmering turquoise waters, and those serene squeaky-white-sand beaches Thailand is famed for.
With a number of cool restaurants and relaxed bars, you'll have no trouble finding ways to pass the time in Karon. It's the perfect spot for beach lovers for sure!
Karon is more than just a stunning location. It's one of the best areas to stay in Phuket if you're traveling on a budget. You're guaranteed to find somewhere to stay that fits your style and your budget with a myriad of accommodation options.
This quiet Karon Beach apartment has both a sea and mountain view complete with a comfy hanging chair to enjoy it all from. The apartment has room for up to three guests, and is within walking distance from the surf and sand.
The owner also offers airport transfers for a separate fee, and you'll also have access to a gym and a communal pool, and the kitchen is fully equipped for any and all of your cooking needs. But to really taste the best of Karon, you're going to want to head to one of the nearby local restaurants.
This iconic hostel is just moments away from Karon Beach, and has been hosting backpackers since 2007. You'll be at the heart of the town's nightlife with lots of great restaurants and bars to choose from.
All rooms are air-conditioned, and you can select either a mixed 8-bed dorm or a private room. The owners are friendly, the beds are comfy, and there's even a bar on the ground floor. What more could you ask for?
This iconic luxury hotel is conveniently located nearby beaches, and features not one but five swimming pools! You'll also enjoy swim-up bars, a lavish spa, and plenty of lush greenery.
The resort has a beautiful ocean view, and all villas have their own private balconies. It's one of the nicest hotels on Phuket Island, and each room even has its own stand-alone tub.
Things to See and Do in Karon
Enjoy 3 kilometers of powdery white sand at Karon Beach, a relatively uncrowded beach featuring facilities, dining, and outdoor recreation options.
Visit the colorful and stunning Wat Suwan Khiri Khet temple.
Sample delicious, unique, and exotic foods, including crocodiles and insects, at the Karon Temple Market.
Play a round of golf at Dino Park Mini Golf.
Relax and take a break from the sun at Khlong Bangla Park.
Grab a snorkel and explore what lies beneath the waves at Karon Beach. Currents can be strong in this area so always seek local information before heading out.
Rest, relax and rejuvenate at Mantra Herbal Steam Sauna and Spa.
Grab a pint and watch the game at Walkabout Sports Bar.
Enjoy cheap and delicious local fare at the Pad Thai Shop.
3. Patong – Where to Stay in Phuket for Nightlife
Patong is the most popular tourist destination in Phuket. This picturesque coastal town has stunning white sand beaches, perfect for relaxing, catching some rays, and getting lost in the beauty of the scenery.
Although beautiful, Patong is best known as Asia's premier party destination. Bangla Road lies at the heart of the nightlife scene and the famous Patong beach can get a bit hectic!
With the densest concentration of bars and clubs anywhere in Phuket, this hotspot is where you'll find world-famous bars, clubs, and entertainment complexes that cater to every taste and orientation. It's no wonder Patong is the best place to stay in Phuket for singles.
It's big, it's popular, and it's built for Patong's nightlife. Close to the beach, Lub d has everything you need for the quintessential Patong experience: booze, pool, a Muy Thai gym… This is Thailand hostel vibes through and through!
Hell, it's even got a workspace for the digital nomads who like to fit in a little business on the side of their debauchery. Rejoice!
One of the most stunning luxury hotels on Phuket Island, this is the place to stay if you're looking to dive into hedonism. It has a restaurant, bar, garden, and even multiple swimming pools. Some of the more lavish rooms even have private pools right outside the door!
The staff are friendly and attentive, and the entire resort is actually located on peaceful Coconut Island which isn't too far from Phuket!
Best Airbnb in Patong: Luxury Villa
While this price might seem extreme, you truly get what you pay for! This luxury villa overlooks the sea and also features a private pool and many spacious, open-air rooms.
Luxury villas in Thailand don't get much better than this, it even features a children's pool making this an excellent place to stay in Phuket for families as well as couples or groups.
Things to See and Do in Patong
Explore Bangla Road, Patong's central attraction and home to bars, pubs, nightclubs, exotic and erotic shows, and Thai restaurants.
Drive to Paradise Beach to experience one of the most stunning beaches in all of Thailand.
Visit Paradise Beach Club to drink and dance under the stars at Phuket's biggest and first daily beach party.
Take in a Muay Thai style boxing match at Bangla Boxing Stadium.
Enjoy a moment of peace and tranquillity at the beautiful Suwan Khiri Wong Temple.
Browse the stalls and enjoy cheap and tasty food at the Malin Plaza Patong Market.
Spend a day sunbathing on the radiant Patong Beach.
Party from dusk until dawn at Seduction Complex, the largest nightclub in Patong Beach.
4. Kata – One of the Coolest Places to Stay in Phuket
Kata Beach is one of the trendiest places to stay in Phuket. Located on the island's west coast, this village is perfect for travelers looking for a great mix of a relaxed atmosphere, exciting nightlife, and a variety of fantastic attractions.
More than just cool, Kata is also our pick for where to stay in Phuket for couples. Kata is home to a golden sand beach, world-class spas and wellness centers, and a number of top-notch restaurants. Gone are the days Phuket was just a backpacker hang out as Phuket has rebuilt its tourism to cater to more luxurious guests too.
The area is also a popular destination for snorkelers and divers thanks to Kata Beach House Reef. Home to parrotfish, seahorses, and the occasional turtle and octopus, Kata is a fun and interesting place for anyone looking to explore beneath the waves.
This incredible Kata Airbnb is the best option in the area. You'll get to enjoy all the amenities while being only a few steps away from the beach.
The bed is big, and there's a balcony right off the room filled with greenery. While the beach is extremely close, a stunning communal swimming pool will also be at your disposal! The host is rated as being helpful and responsive, and the condo itself is close to shops and ATMs.
Best Hostel in Kata: Kata Villa
This amazing hostel is right near the beach and has everything you need for a fun and affordable Phuket stay. It offers a large FREE breakfast which is highly rated by travelers and a great start to your day.
What's particularly amazing about this hostel is every room is a private room with a bathroom! There's also a pool and bar area, and incredible coral reefs are just 100 meters away!
This iconic Phuket hotel has a stunning infinity pool that overlooks the ocean and gets the absolute best sun! Aside from this tremendous asset, there's also a restaurant and free breakfast.
With many rooms to choose from, you can have a luxury view if you so choose, though all options are comfortable and well-designed. The staff is fantastic, and you'll only be an 8 minute walk away from Kata Beach!
Things to See and Do in Kata
Shop with the locals at the Thursday market where you can buy fish, spices, and other authentic Thai foods.
Swim and play in the calm blue waters of Kata beach.
Trek out to the sauna in the jungle where you can enjoy a relaxing steam, a natural plunge pool, and a serene café surrounded by nature.
Enjoy good drinks and a great show at Ska Bar, a funky reggae and ska music bar.
Swim, dive and snorkel around the Kata Beach House Reef to see colorful fish, sea horses, and other sea creatures.
Catch a few waves at Kata Beach, which offers decent surfing from April through November.
Visit Big Buddha, a massive, white marble Buddha statue that sits at the top of Naka Kerd Mountain and offers great views over Phuket's east coast.
Devour cheap and delicious Thai fare at the Red Chair Café.
5. Kamala – Where to Stay in Phuket for Families
Look no further than Kamala as the best place to stay in Phuket for families. This small village provides visitors with all the convenience of busy towns like Patong but without hustle, bustle, and chaos. Enjoy a quiet and relaxing atmosphere with an abundance of wellness centers, hotels, and delightful restaurants.
The beach in Kamala is also particularly attractive to families with young children. Less frenetic than beaches in neighboring Kata and Patong, Kamala Beach is made of powdery white sand perfect for sunbathing, playing, and building sandcastles. The turquoise waters at the north end of the beach are nice and calm, making the conditions perfect for swimmers and splashers of all ages.
Overall, I rate Kamala as the best area to stay in Phuket for families.
This two-bed private home is ideal for families visiting Kamala. It's clean, comfortable, and only a few minutes from the beach. You'll also enjoy free wifi, multiple balconies, and an all-around epic interior design.
This is the perfect place to relax in either before or after your beach day, plus you'll be super close to local restaurants and attractions!
Located just minutes from Kamala Beach, this hotel is one of the best mid-range hotels in Phuket for families. Each room is outfitted with air conditioning units, refrigerators, and tea and coffee supplies.
It has an outdoor swimming pool as well as a kid's pool where your little ones can laugh, splash and play. Close to restaurants, attractions and more, this is the best hotel in Kamala. It's also just 1.7 miles from Surin beach.
Things to See and Do in Kamala
Sample local snacks, treats, and delicacies at the Kamala Friday Market
Enjoy cheap and cheerful authentic Thai food at PP&P. This legendary haunt can be a bit hard to find, but the tasty food makes the search worthwhile.
Visit Laem Sing Beach for a relaxing day in paradise or head to the beautiful Surin beach.
Dig your toes in the sand and walk along a stunning stretch of Kamala Beach.
View charming works of art at the Kamala Beach Gallery.
Visit Wat Baan Kamala, a classic Buddhist temple located on the beachfront and enjoy a peaceful moment of zen.
Learn to surf in the clear blue waters of Kamala Beach.
Enjoy delicious food and generous portions at Grill Bill, a family-friendly restaurant.
Catch a colorful, exciting, and enchanting Vegas-style show at the Phuket FantaSea Theme Park.
Here's what people usually ask us about the areas of Phuket and where to stay.
Yes, Phuket is safe, but that doesn't mean you should forego travel insurance.
World Nomads' mission is to support and encourage travellers to explore their boundaries. They offer simple & flexible travel insurance, and safety advice to help you travel confidently.
They've been doing it since 2002 – protecting, connecting, and inspiring independent travellers just like you.
Get a quote below or read our in-depth review!
World Nomads provides travel insurance for travelers in over 100 countries. As an affiliate, we receive a fee when you get a quote from World Nomads using this link. We do not represent World Nomads. This is information only and not a recommendation to buy travel insurance.
Famed for its legendary parties and beaches, Phuket has been on the tourist radar for quite some time. Thailand's largest island hosts an array of things to see and do, but its size and limited public transportation mean you are better off basing yourself in the one or two areas that interest you most.
Should you only have a couple of days, check out this weekender guide on Phuket.
To recap, our top-rated hostel in Phuket is Lub d in Patong. Simply put, this is one of the best backpacker options in Phuket, and it's conveniently located too!
For something more luxurious, we recommend Mandarava Resort and Spa, a comfortable and contemporary hotel in Phuket with multiple pools and fitness center.
Phuket offers some of the most spectacular glory in Thailand. From the beaches to the weirdly shaped rocks, to the echos of the birdsong at morning's first light, it's hard to not feel a touch of awe there. Now that you know where to stay in Phuket, you can go have a spectacular time!
Do you own or run a kick ass hostel? Want to be featured in this list? Get in touch at [email protected]
Updated November 2022 by Samantha Shea
---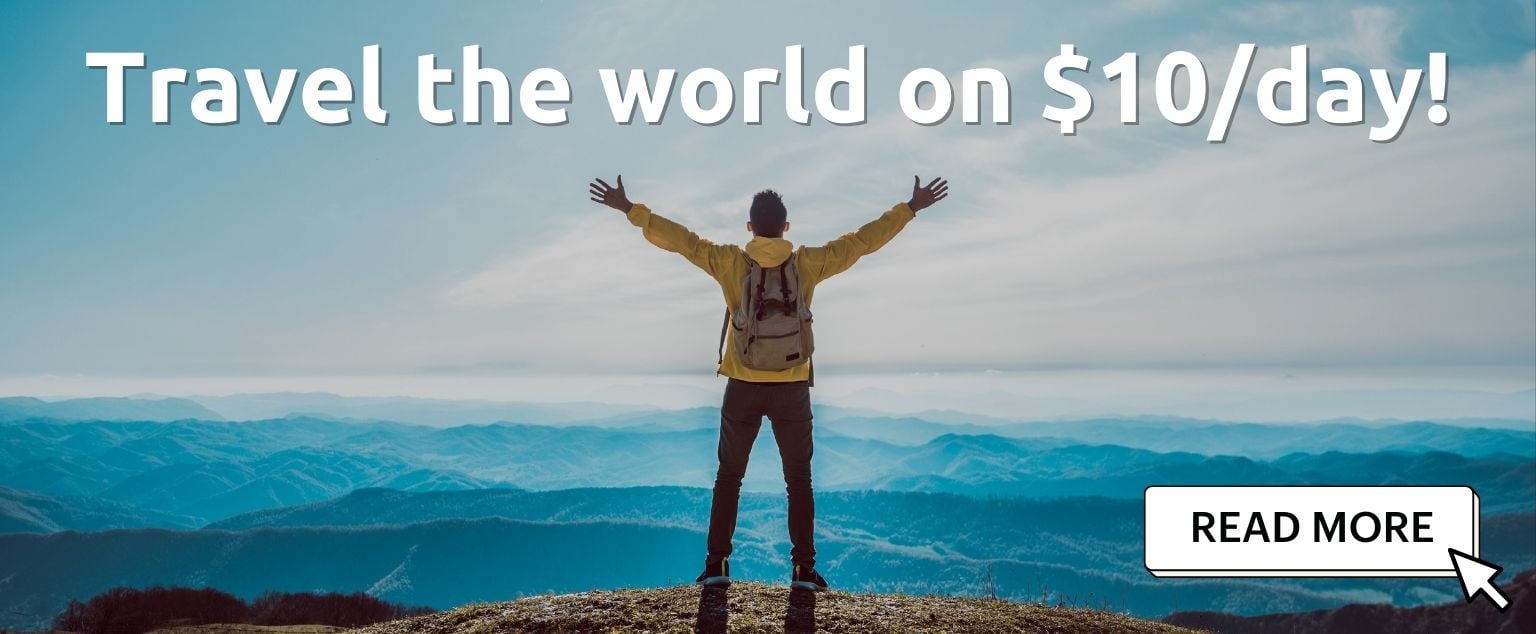 And for transparency's sake, please know that some of the links in our content are affiliate links. That means that if you book your accommodation, buy your gear, or sort your insurance through our link, we earn a small commission (at no extra cost to you). That said, we only link to the gear we trust and never recommend services we don't believe are up to scratch. Again, thank you!