Phuket is one of Thailand's most popular tourist destinations. Although many people head here hoping for an abundance of sun, sea, and sand, the large island offers so much more. From adventures in nature and cultural activities to water sports and a pulsating night scene, there's always something going on in Phuket!
Phuket is, however, known for being one of the most expensive places to visit in Thailand. Doing everything that you want to do can set you back a pretty penny.
Don't despair, though. Our expert team has hunted high and low to bring you the ultimate list of the best places to visit in Phuket, with a great selection of budget activities and attractions as well as many of the island's hotspots.
You'll quickly discover that there's a wealth of places to visit in Phuket, with something to suit all tastes and ages. Spoiler alert: some of these best places to visit in Phuket are sure to surprise you!
Need a place quick? Here's the best neighbourhood in Phuket:
BEST AREA IN PHUKET
Phuket Town
Made up of narrow streets, Phuket Town is where you'll find great restaurants, unique shops, and one-of-a-kind attractions. Enjoy a real local atmosphere and charming attractions in this urban environment.
Places to visit:
Visit the colourful Shrine of the Serene Light and see the Taoist etchings on the walls.
Visit the colourful Shrine of the Serene Light and see the Taoist etchings on the walls.
Enjoy excellent street food as you browse Lard Yai, the Sunday Walking Street Market.
These are the BEST Places to Visit in Phuket
There's more than just Phuket Town when it comes to great places to stay in Phuket. Be sure to check out each area, find the one that vibes with you, and book your accomodation before scrolling into the fun below!

Unlock Our GREATEST Travel Secrets!
Sign up for our newsletter and get the best travel tips delivered right to your inbox.
#1 – Wat Chalong – A great place to visit in Phuket if you are alone/traveling solo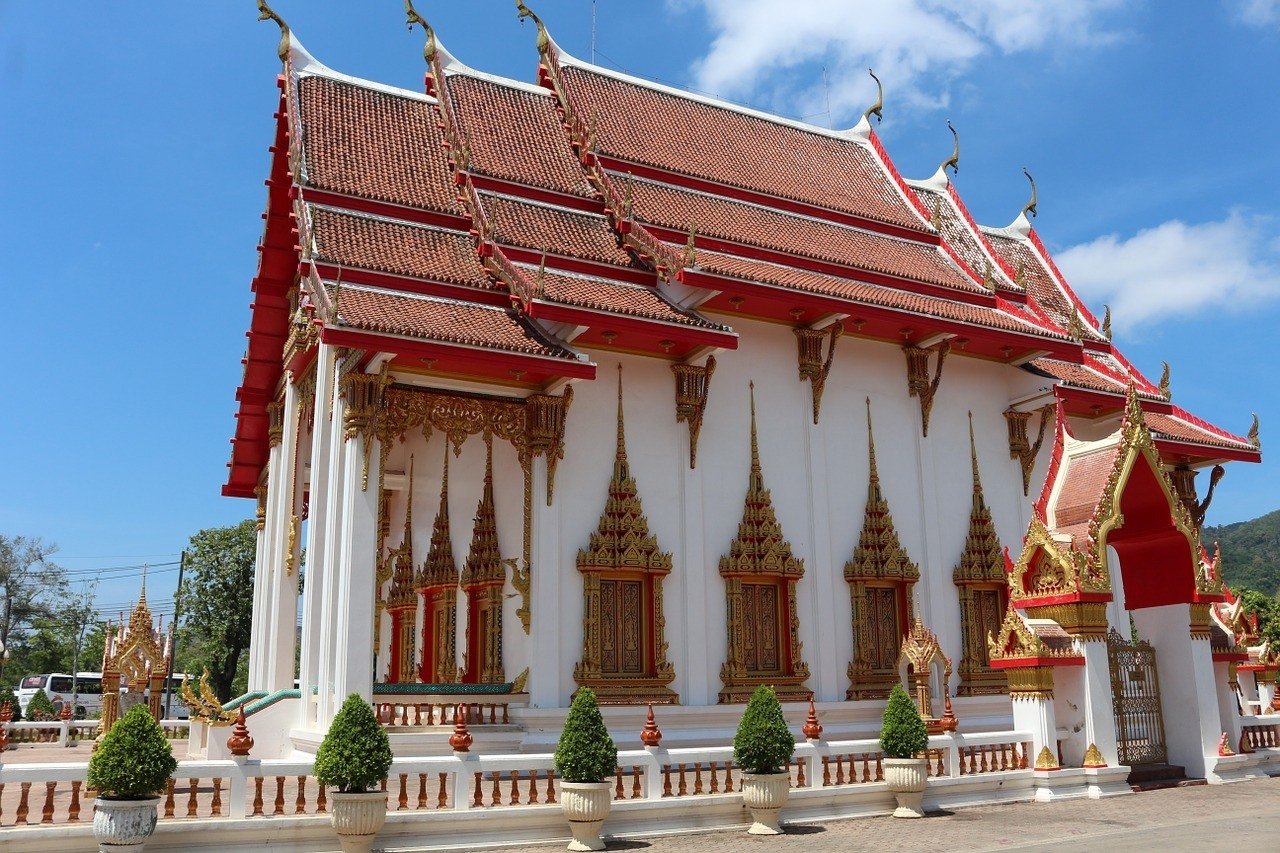 Important religious attraction;
Interesting statues and religious art;
Easy to access;
No admission fee.
Why it's awesome: Wat Chalong is one of the most-visited and largest Buddhist temples in Phuket. Built at the start of the 19th century, local legends speak of the temple's importance in the past, acting as a meeting place between Chinese secret societies who could not see eye-to-eye. The temple is also associated with a number of miracles. Open every day, there is no charge to visit the temple (although donations are gratefully received). The architecture is interesting and there are various buildings and statues to admire, as well as an abundance of religious art.
What to do there: Step inside the old hall where you can see golden statues of famous monks from the local area as well as other figures. Interestingly, one of the statues is of a local man who is said to have won much money after praying before one of the monks. Peek inside the huge Grand Pagoda and you can see wall paintings that tell the story of Buddha's life.
The Pagoda is also home to a religious Relic. Watch devout locals praying and making merit. Learn more about Thai history and culture within the exhibition room, complete with historic Thai furnishings, decorative ceramics, and other artefacts. Be sure to dress modestly to visit the temple, covering to the shoulders and knees, and remember to act in a respectful way.
#2 – Karon Beach – A perfect place to visit in Phuket if you are on a budget!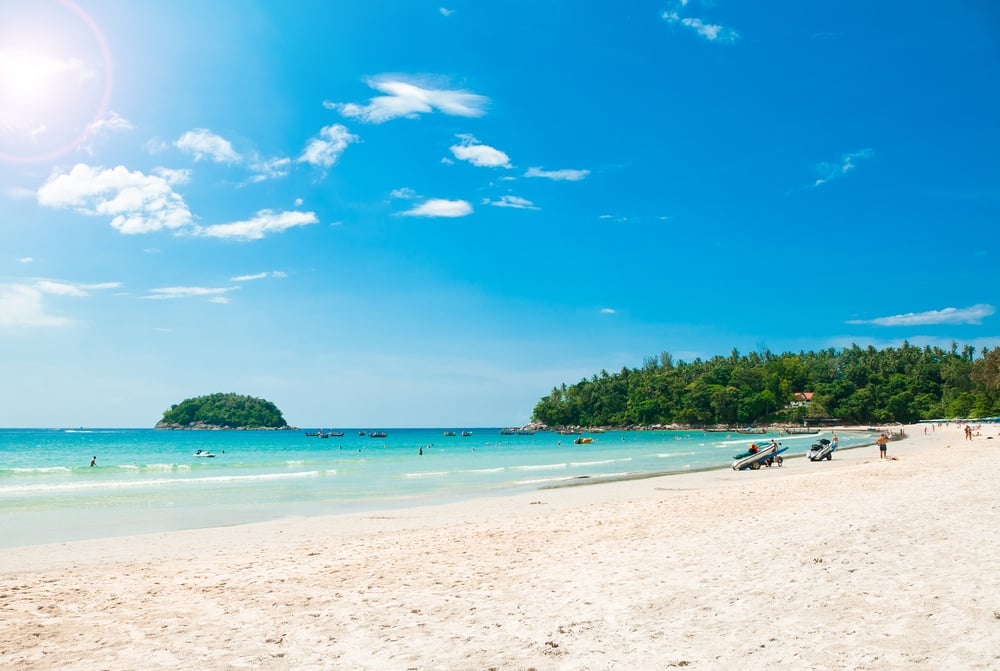 Free to enjoy;
Quieter ambience than nearby beaches;
Family-friendly vibe;
Sandy beach and clear waters.
Why it's awesome: Despite being a popular tourist destination, Karon Beach has a quieter vibe than the nearby beaches. It's a top place for couples and families to enjoy a day at the seaside. As the third-longest beach on the island, the beach is long and wide enough for people to find a peaceful spot to enjoy. Although the beach suffered much damage during the 2004 tsunami, today there is little evidence of the former devastation in the area. There are great opportunities for snorkelling and diving and there are many choices of places to eat, drink, and shop in the locale. And if budget travel is your thing, pair a visit to this beach with a stay in one of Phukets best hostels.
What to do there: Pack your bathing suits, towels, and sun cream (all necessary things to bring to Thailand) and head for the sandy shores of Karen Beach. Spend a leisurely day sunbathing on the soft golden sands, swimming in the sparkling sea, and soaking up the beautiful vistas. If you start to feel thirsty or peckish you'll find a great array of eateries close to hand, as well as vendors who wander along the edge of the beach. Sample the local seafood, dine on traditional Thai delicacies or satisfy your appetite with international favourites. Explore the underwater world with some exciting snorkeling, or arrange a dive expedition with one of the area's operators.
#3 – Trickeye Museum – Easily one of the most fun places to check out in Phuket
Fabulous photo opportunities;
Various cool scenes;
Lots of fun;
Unusual attraction.
Why it's awesome: Phuket's Trickeye Museum is a great place to spend a couple of hours immersing yourself in cool 3D paintings. The wonderful interactive attraction is also a fabulous place to get awesome photographs from your holiday. Appealing to people of all ages, you'll find the fantastic art museum in Phuket Town. Scenes are detailed and diverse, with some that show local places and attractions, others that depict famous Global destinations, those that show everyday objects and scenes, and some that are more than a bit quirky.
What to do there: Fire up your imagination, stir your inner creative, and question your perceptions of reality as you have fun snapping pictures of yourself and friends or family in the colourful and interesting scenes. Appear as though you are trapped inside a gigantic bubble, look like you are climbing ropes alongside Spider-Man, stand on a seemingly broken bridge, get up close and personal with comic book characters, sit down to eat at a street food stall, balance along a tightrope, and much, much more.
#4 – Sirinat National Park – A beautiful and scenic place to check out in Phuket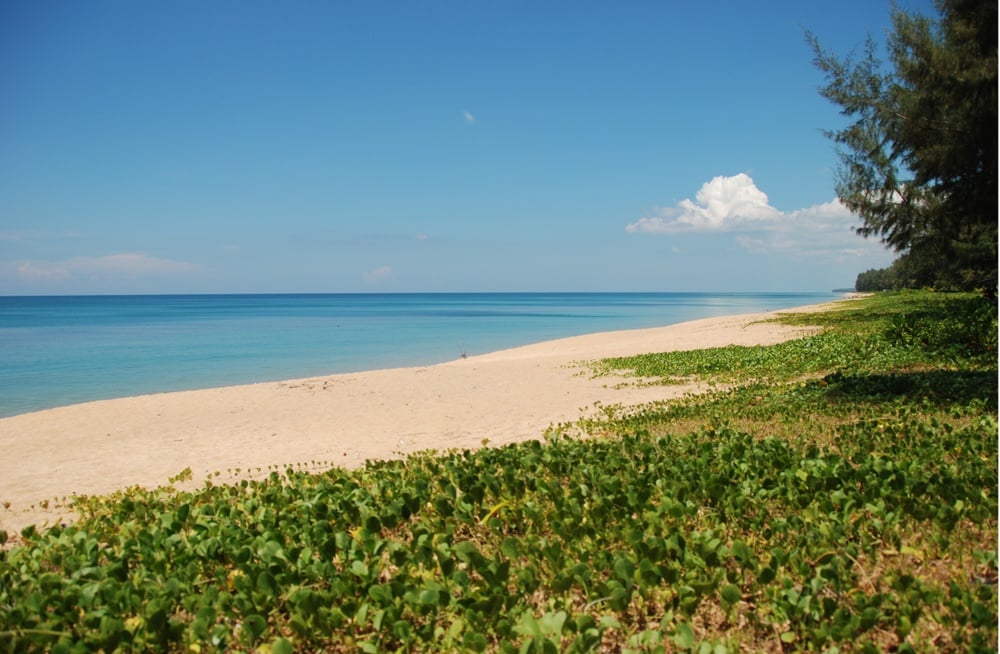 Breeding ground for sea turtles;
Magnificent white sandy beaches;
Large array of bird life;
Pretty views.
Why it's awesome: Located in the northwest of the island, Sirinat National Park is a terrific place for lovers of the great outdoors. It boasts sandy white beaches fringed with verdant pine trees, incredible views, mangroves, and interesting flora and fauna. A short distance from the shore, the sparkling waters are home to coral reefs. The national park has sections both on land and in the water, and it is an important conservation site.
What to do there: Soak up the picturesque views that encompass beautiful white sands and the dazzling blue sea. Bask in the sunshine on the soft sands, swim in the sea, and snorkel above the corals. Take a walk in the coastal forest and explore the mangroves, all the while keeping your eyes open for creatures that call the national park home. A great place for keen ornithologists – the national park has a rich variety of bird life. Species include doves, myna birds, sea eagles, kites, kingfishers, and water hens.
You may also see monitor lizards, water snakes, prawns, sea anemones, and the curious mudskippers, fish who live on land and in the water. If you visit between the months of November and February, you may be lucky enough to see sea turtles coming ashore to lay their eggs on the beaches.
#5 – Splash Jungle Water Park – Awesome place to visit in Phuket with kids!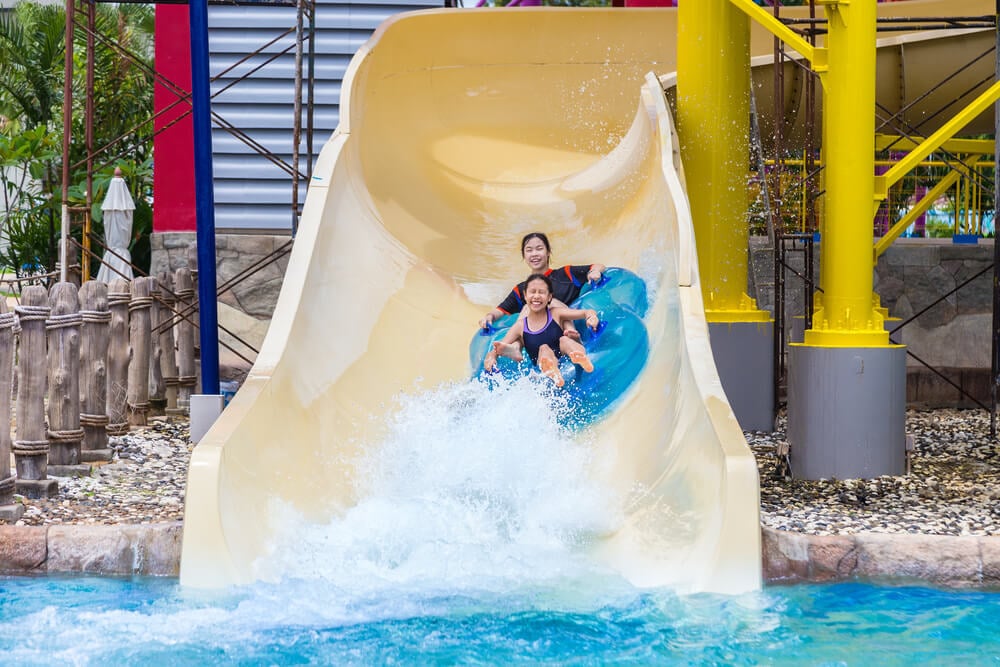 Fun, family-friendly attraction;
Wide assortment of water-based rides and activities;
Relatively short queues;
Popular place for leisure.
Why it's awesome: Located in Mai Khao, Splash Jungle Water Park offers heaps of fun for people of all ages. A great place to cool down in the heat and have watery fun without getting sand in your clothes, it has a terrific assortment of slides, chutes, pools, and other water attractions. There are places to rest and sunbathe around the water park and you'll also find a good choice of food and drink to keep your energy levels topped up.
The queues are usually short too, meaning that guests don't need to wait long at all to enjoy their chosen attractions. There's a team of professional lifeguards to oversee the park and safety is a top priority. Admission is free for visitors under five years old.
What to do there: Race your friends on Whizzard before zipping down the colourful slopes to make a splash in the pool at the bottom. Climb up Slide Tower, hop into a tube, and spin your way through Super Bowl. Thrill-seekers will enjoy Boomerango, with its fast speeds, vertical wall, and exciting drop. Bob around in the Wave Pool and drift along the delightful Lazy River, passing through lush greenery.
Enjoy food and drinks at Coconut Café, Splash Bar, Island Bar, and Jungle Deli, and treat yourself to goodies from the snack carts located around the park. Don't worry if you forgot your towel or other essentials—there's a well-stocked shop and towels are available to rent.
#6 – Bangla Road – A must visit place to visit in Phuket on the weekend!
Major nightlife destination;
Close to the beach;
Exciting and energetic;
Wide selection of bars and clubs.
Why it's awesome: Although busy and offering a whole lot of nocturnal fun on every night of the week, Bangla Road is at its most energetic, frenetic, and exciting at the weekends. Phuket's main nightlife destination, the road runs for some 400 metres (1,313 feet) and is close to Patong Beach. It's fairly tame during the day, when bars have a more chilled and relaxed vibe and people sit down to enjoy a meal with a crisp glass of beer. There are also several gift shops and massage parlours. At night, however, the road really roars to life!
What to do there: Walk along Bangla Road in the daytime, pausing to peruse souvenirs and knickknacks in small gift shops and enjoy an array of Thai and international cuisine in one of the bars and restaurants. Return at night to witness the explosive transformation as you witness the sea of neon and flashing lights, stroll through the party-loving crowds, and hear the competing tunes thumping through the air.
Hop from bar to bar, watching as gogo girls and pole dancers please the punters. Walk along the smaller streets off the main drag for even more cool bars—check out Soi Seadragon, Soi Freedom, Soi Hollywood, and Soi Easy. If you're feeling peckish take a walk along Soi Viking and Soi Lao for an array of tempting street food. Spectacular sights include the huge tiger statue, cave-like appearance, and décor of the three-floor Tiger Complex, the illuminated guitar outside Sunset Bar, and the neon palm trees of Crazy Horse. Not ready for bed?
Keep the party pumping and bust out your best moves in one of the fantastic nightclubs or watch a mind-blowing adult show, AKA the notorious ping pong shows. You could even rent a villa and bring the party home, Phuket has some of the best Airbnb's to do just that!
#7 – Shrine of the Serene Light – A nice non-touristy place to visit in Phuket
Colourful religious site;
Peaceful and quiet;
Traditional shrine with modern features;
Great place for contemplation.
Why it's awesome: Located in Phuket Town, the charming Shrine of the Serene Light was once one of Phuket's best secret gems. Although it is more well-known today, it still sees relatively few tourists and has retained a tranquil and peaceful air. It was established in the 1890s by members of the Hokkien Chinese community. The surrounding Sino-Portuguese building have been renovated and re-painted, adding to the overall visual appeal. The shrine may be small in size but its big in colour, detail, and charm. Locals come here to pray and make merit and there are often piles of fresh fruit, flowers, and other offerings in front of statues.
What to do there: Admire the eye-catching building from the outside, taking in the terracotta roof tiles and ornate dragons, sweeping arches, bright colours, and grand columns. Slip off your shoes and step through the entrance, which is guarded by two fearsome lion statues. Let your eyes adjust to the dim lighting and see the striking Chinese-style murals that cover the walls. Lanterns and candles flicker and cast shadows inside the shrine and a heady smell of incense permeates the air. Watch as locals perform spiritual rituals and leave offerings to the deities. Do note that photography is not allowed inside the sacred shrine.
#8 – Chillva Market – A must-see for foodies!
Trendy and bohemian vibe;
Tempting array of food;
One of Phuket's biggest markets;
Music performances.
Why it's awesome: The cool Chillva Market is one of the biggest markets in Phuket. There are many stalls as well as shops inside old shipping containers. The container shops are open every day, though the actual market only opens from Thursday to Sunday. The atmosphere is youthful and hip. There's a large selection of goods, including trinkets, souvenirs, clothes, crafts, curios, and plenty of kitsch and cuteness. Around half of the stalls are dedicated to food and drinks, making this a top place for foodies. There's often live entertainment and music on the central stage, further adding to the lively ambience.
What to do there: Feast your eyes on the vibrant container shop fronts and snap a picture of the market's illuminated sign before plunging into the crowds. Make your way between the stalls, seeing a large selection of goods and negotiating for the best prices on any purchases. The appealing sights, sounds, and smells coming from the food stalls are sure to tickle your taste buds! Try a delicious range of meals and snacks, including the ever-popular pad Thai, omelettes, spicy salads, soups, grilled meats, seafood, fresh fruit, ice cream, and sweets. Take the load off your feet and watch the world go by from a stylish coffee shop or trendy pub.
#9 – Big Buddha – One of the most amazing places in Phuket!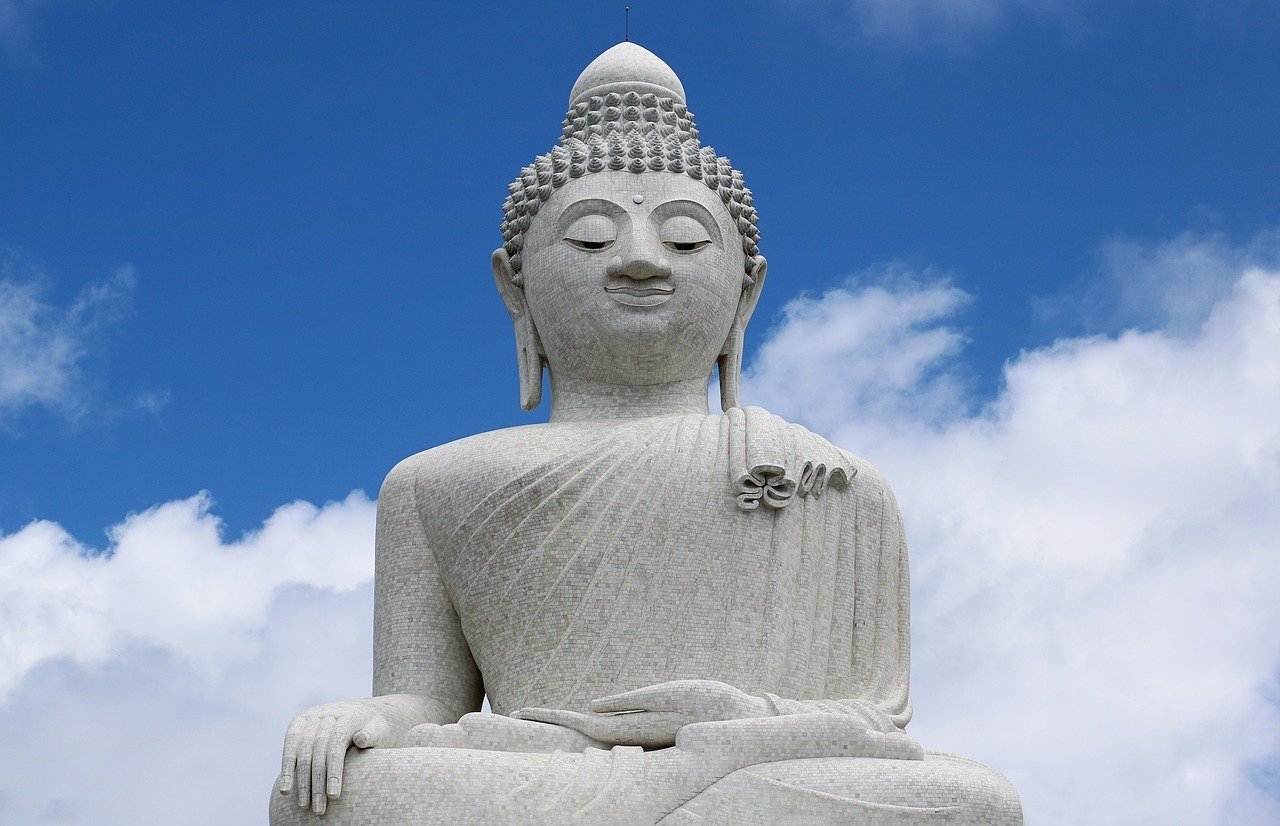 Iconic Phuket landmark;
Visible from far and wide;
Religious site;
Awesome views.
Why it's awesome: Standing 45 metres (148 feet) tall, the pale Big Buddha is a popular tourist attraction in Phuket. Its hilltop position means that the large statue can be seen from most places in the southern part of the island. Built in 2004, the seated Buddha statue is certainly impressive. There's an active temple on the hill slopes too, with a small museum that gives information about Buddhism, local beliefs, and the construction of the statue. The lofty position affords stunning views across the island and the ocean.
What to do there: Stand at the bottom of the steps and feast your eyes on the magnificent statue before climbing almost 100 steps to reach the base of the Big Buddha. Marvel at the gigantic figure and soak up the incredible vistas. You'll see the three bays spread before you and, on a clear day, views can extend as far as neighbouring Phang Nga Province. Stop by the temple and see even more statues of the Lord Buddha in various postures, monks clad in saffron robes, and people praying and making merit. You may also hear Buddhist sermons and chanting—but they will be in the language of Pali.
Check available tours here.
Is This the Best Daypack EVER???
#10 – Soi Dog Foundation – One of the most underrated places to see in Phuket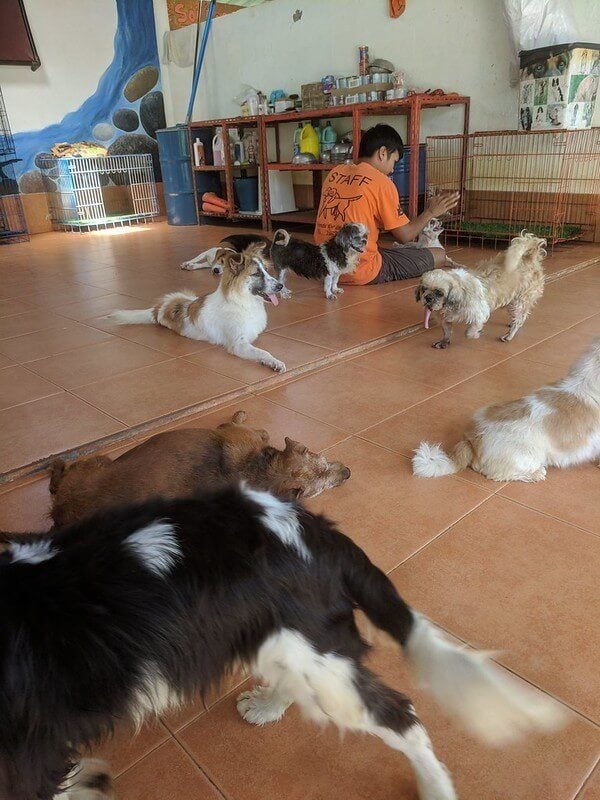 Charitable cause;
Help the local community and animals;
Learn more about the plight of stray animals;
Feel-good factor.
Why it's awesome: The Soi Dog Foundation is a must-visit for any animal lover. Set up in 2003 by a British couple, the centre aims to raise awareness about street animals, provide care for injured and sick creatures, re-home animals, as well as performing a range of projects to make conditions better for animals that live on the streets.
The foundation also undertakes vital educational and preventative work in relation to the illegal dog trade. It is recognised in many countries across the globe and the centre was largely responsible for Thailand enacting new animal welfare legislation. The centre's robust vaccination programs mean that Phuket is the only rabies-free province in the country, and sterilisation programs help to reduce and control the number of homeless animals on Phuket's streets.
What to do there: Learn more about the foundations aims and holistic approach to animal welfare. They follow a model of capture / rescue, sterilisation, vaccination, medical treatment, shelter, and adoption. The centre's success is evident in the statistics; more than 287,000 animals have been sterilised and vaccinated, and more than 16,000 dogs have been rescued from the dog trade. Visit the centre to meet the dogs and cats under their care, make a beneficial donation, and you may also consider sponsoring or adopting an animal. If you're staying in Phuket for a longer period, the centre is often happy to receive volunteers.
#11 – Phuket Old Town – A great place to see in Phuket if you love architecture
Sense of history and heritage;
Interesting architecture;
Laid-back atmosphere;
Wealth of attractions and activities.
Why it's awesome: Phuket Old Town is the most historic part of the island. It has a plethora of historic sites and myriad things to see and do. The old streets are lined with striking Sino-Portuguese buildings and old shophouses, many of which have been restored to showcase their former splendour. There are numerous shrines, temples, and other religious sites, as well as museums, street art, and markets. There also are many excellent restaurants and cafes, and accommodation in this area of Phuket is usually cheaper than the beach resorts.
What to do there: Stroll along the Old Town's heritage streets, such as Thalang Road, passing gorgeous colonial-era buildings like the elegant clock tower and Baan Chinpracha. The nearby Blue Elephant Restaurant serves authentic royal Thai cuisine, so is a great spot for lunch or dinner. Call into the Memory at On On Hotel, the oldest hotel in Phuket, to take a journey back in time, and learn even more about Phuket's tin-mining past at Thavorn Hotel Museum. See the colourful facades and street art along Soi Romanee, once an illustrious and seedy street. Visit Jui Tui Shrine and soak up the spiritual air. If you're around at the weekend, don't miss Phuket Market and Phuket Walking Street. The small amulet market of Rassada Road is interesting too.
Check available tours here.
#12 – Baan Teelanka – Quite the quirky place in Phuket!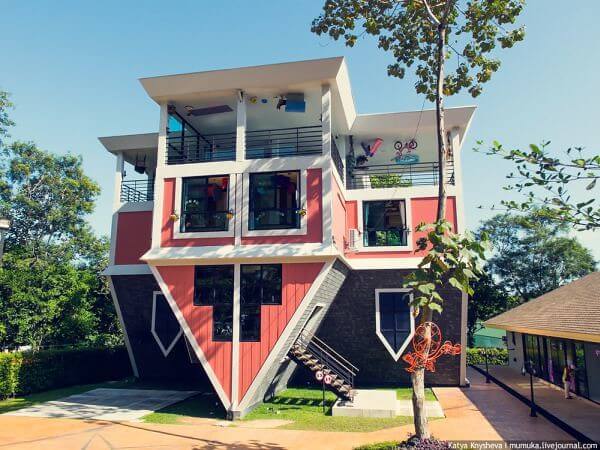 Fantastic photo opportunities;
Unusual attraction;
Lots of fun;
Diverse upside-down scenes.
Why it's awesome: Baan Teelanka, or the Upside-Down House, is one of Phuket's quirkiest attractions. As the name suggests, everything is topsy turvy and upside down! Inside, there are various rooms and props, all the wrong way up. Members of staff are happy to give you tips on how to get the coolest photos so that you and your friends or family can capture lots of fun snaps. The site also has a cool maze, escape game, and other attractions.
What to do there: Gaze in wonder at the unusual house that seems to balance precariously on its pointed roof and see things like road signs, rubbish bins, and cars outside—all upside down, of course! Enter through the attic and walk on the "ceiling" as you explore the various rooms. Discover bedrooms, the kitchen, the living room, bathroom, garage, and utility room, all of which have all furnishings and props firmly attached to the ceiling. If you've ever wanted to see an upside-down tuk tuk, washing machine, bed, paddling pool, or toy box, this is the place to be! Tackle the maze in the garden and try to break free from the escape rooms.
Small Pack Problems? 😉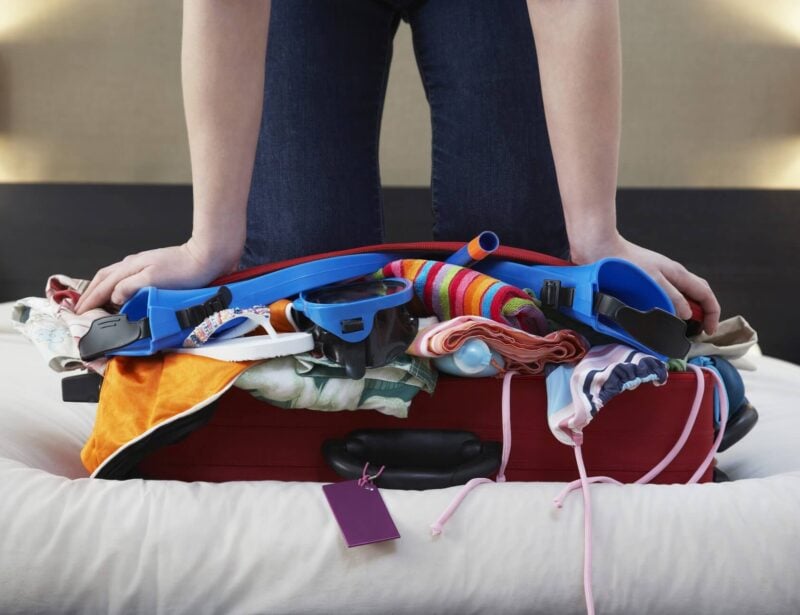 My missus travels with all her clothes in ziplock bags: don't be like my missus. UP YOUR PACKING GAME!
Packing cubes for the globetrotters and compression sacks for the real adventurers – these babies are a traveller's best kept secret. They organise yo' packing and minimise its volume too so you can pack MORE.
Or, y'know… you can stick to ziplock bags.
View Our Fave Cubes
Or Check Out the Sacks!
#13 – Wat Srisoonthorn – One of the most religious places to see in Phuket
Large reclining Buddha statue;
Lesser-visited attraction;
Sense of peace and tranquillity;
Working temple.
Why it's awesome: Also known locally as Wat Lipon, Wat Srisoonthorn was built in the 1790s. It sees relatively few tourists and has a peaceful and calm atmosphere with a strong sense of spirituality. It boasts a number of religious and mythological statues, though the show-stopper is a large 29-metre-tall (95-foot-tall) golden reclining Buddha statue. This posture represents the Lord Buddha resting and dreaming while realising he has attained Nirvana. The temple is still active, with monks wandering through the grounds and devotees coming to pray.
What to do there: Pass through the large golden gates to the temple complex and follow the shaded pathway to the main part of the temple. See a large and colourful ominous-looking traditional giant statue stood to attention in front of a hall and walk behind the hall to see the long reclining Buddha statue gleaming in the sunshine. Wander around the rest of the site to discover an array of interesting statues, including those that depict ghosts in Thai folklore. Enjoy the calm vibe and spend a few moments in peaceful meditation in the attractive grounds.
#14 – Siam Niramit – A great place to visit in Phuket at night
Amazing cultural show;
Replica of a traditional Thai village;
Fun evening out;
Tasty Thai cuisine.
Why it's awesome: Phuket's award-winning Siam Niramit is a large, colourful, energetic, and exciting show that really appeals to the imagination. Taking visitors on a journey through Thailand's different regions and on a fascinating voyage into the past, the show features gorgeous costumes, spectacular sets, and excellent special effects. The performance has three acts: Journey Back into History, Journey Beyond Imagination, and Journey through Joyous Festivals. It's a great place to discover more about Thai life, culture, history, traditions, and festivals. The replica Thai village has loads of cool stuff to enjoy before the show starts and you can savour a tasty Thai meal in the onsite restaurant (vegetarian options are available).
What to do there: Stroll around the Thai village, stepping inside traditional wooden buildings to discover various crafts, activities, and traditions. See what Thai life was like in times gone by as you feed buffaloes and fish, watch batik painting, see how rice is pounded, watch Thai desserts being made, and observe silk weaving. Take pictures with costumed hosts and try on various traditional Thai outfits for some cool selfies.
Be dazzled by the splendid sound and light show at the gigantic naga statue, dine on delicious Thai fare, watch traditional dancing, see a Muay Thai fight, hear lilting traditional music, buy crafts and souvenirs, have a Thai massage… there are many possibilities! And, this is all before the fabulous show begins! Be enchanted by the incredible show as you take an enlightening and captivating journey through various Thai regions and back in time.
#15 – Kamala Beach – One of the most incredible free places to go to in Phuket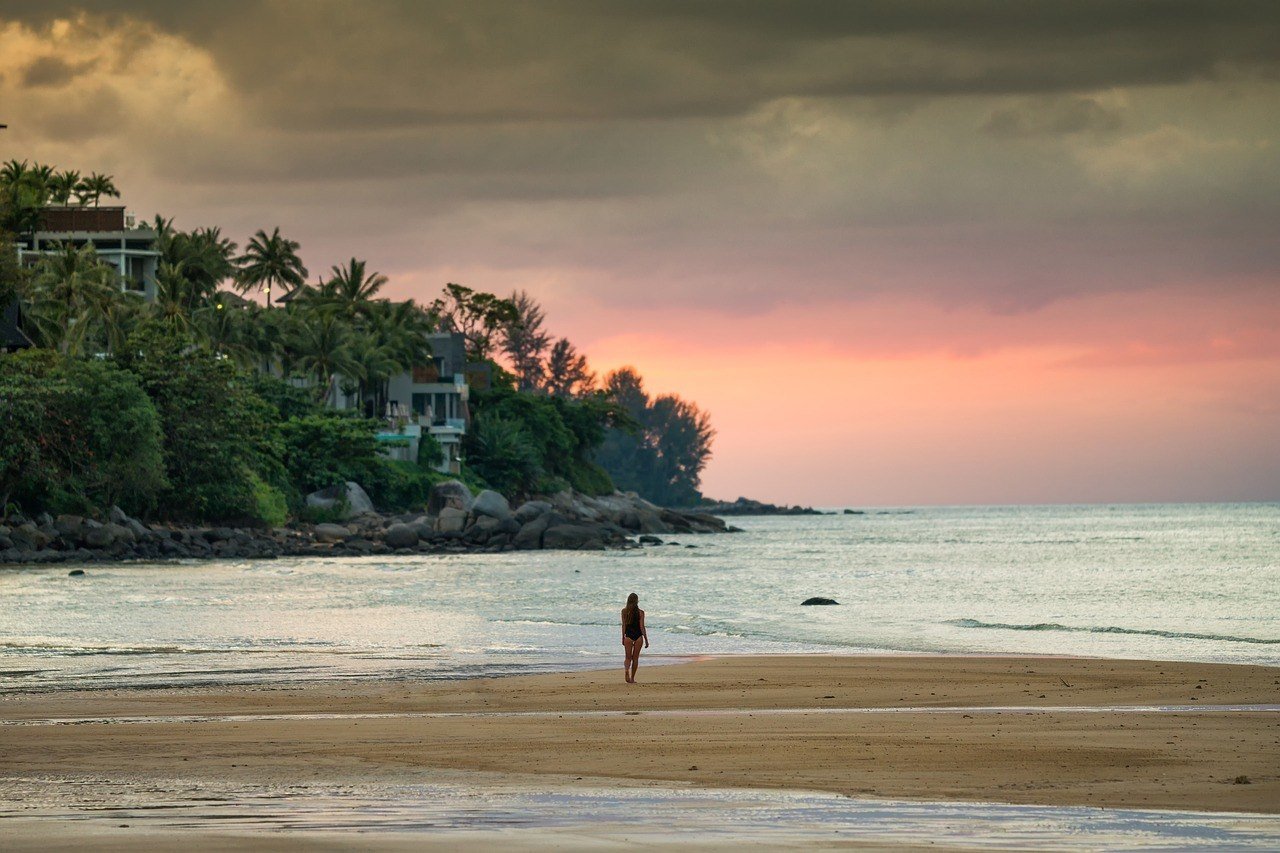 Lovely beach with a family-friendly vibe;
Scenic views;
No charges;
Rest and relaxation.
Why it's awesome: Kamala Beach is a long sandy beach with a relaxed and family-friendly vibe. The waters are clear and calm and the sand is pale and soft. There's no charge to enjoy the seaside, though parasols and chairs are available to rent if you want more comfort. There are several small restaurants and bars next to the beach, most of which have inexpensive menus. As night falls the beach becomes livelier thanks to the Café Del Mar club and HQ Beach Club.
What to do there: Spend a day at the seaside and unwind on the sands, perhaps reading a good book, building a sandcastle with the kids, or playing beach games. Swim in the sparkling waters and cool down in the heat. Enjoy fresh seafood, Thai specialities, and international comfort food from one of the beach-side restaurants and sip on a refreshing fruit juice or cold beer. Just a short walk from the beach, you can take a pleasant stroll around the traditional Muslim fishing village too. Return to the beach in the evening for fun and frolics at the lively beach clubs.
#16 – Thai Hua Museum – A fascinating educational place to visit in Phuket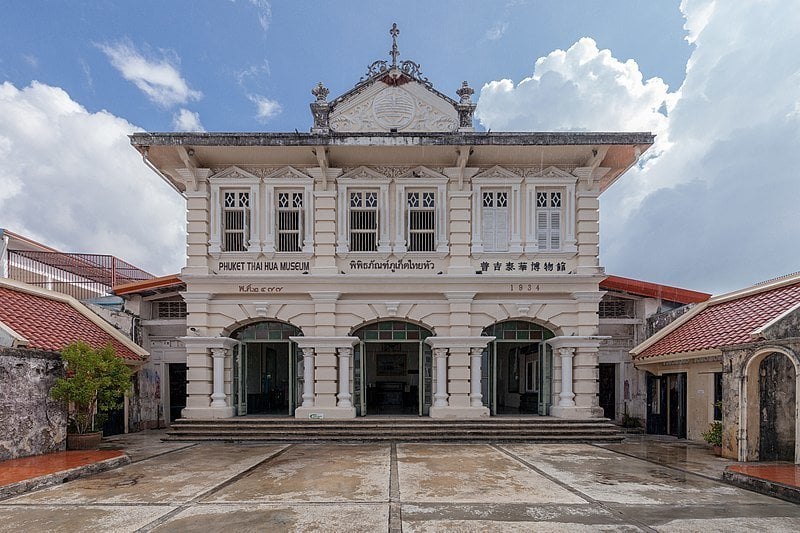 Housed in a striking colonial building;
Originally the first Chinese language school on the island;
Learn more about Chinese immigration;
Home to an array of artefacts.
Why it's awesome: The award-winning Thai Hua Museum tells the story of migrants from China who made their home in Phuket. Most migrants came to Phuket to work in the tin-mining industry in the early- to mid-1800s. The gorgeous Sino-Portuguese building was the first Chinese language school in Phuket, and it opened in 1934. Today a museum, it contains a large variety of artefacts and objects, showing what life was like in the Phuket of yesteryear. The museum is operated by a charitable organisation that aims to improve conditions on the island.
What to do there: Appreciate the fine building from the outside and take a walk around the pleasant garden, where you can see an assortment of old tools and equipment used in the tin-mining trade. Step into the inner courtyard, which is open to the elements, and see how traditional Sino-Portuguese buildings were designed to help keep the interiors airy and breezy.
Explore the various rooms, each filled with interesting displays, and see the diverse artefacts that help to bring Phuket's past to life. You can also watch short movies with English subtitles to delve even deeper into the island's history. There are exhibits related to local cuisine, Phuket's stunning mansions, island ceremonies, immigration, ancestry, and more.

Our GREATEST Travel Secrets…
Pop your email here & get the original Broke Backpacker Bible for FREE.
#17 – Flying Hanuman – A very cool place in Phuket to go for a day
Exciting activities for old and young alike;
Excellent views;
All safety equipment provided;
Meal option.
Why it's awesome: In a lush jungle setting, Flying Hanuman is a thrilling adventure park. Home to various ziplines and tree-top adventures, it offers heaps of adrenaline-inducing fun and incredible views. The park adheres to safety standards, provides all necessary safety equipment, and has insurance. Various packages are available, including different exciting eco-adventures, optional meals, and a walk in the wild. Each package is suitable for kids over the age of four, as well as adults. (Do note that there is a weight restriction of 120 kg / 265 pounds).
What to do there: Tackle 28 platforms with 15 exciting ziplines, a sky rail, spiral staircases, two sky bridges, and two abseiling points for a fabulous adventure in verdant rainforest. Alternatively, opt for the shorter (and zipline-free) course, with 16 platforms, spiral staircases, one sky bridge, and one abseil. Each option includes a 20-minute wilderness walk where you can spot an array of flora and fauna. Relish fresh fruits with each package and, if desired, include a tasty Thai meal too. Don your souvenir t-shirt (included in the price) at the end of your adventure-packed day.
#18 – Wat Phra Nang Sang – One of Phuket's coolest historical sites!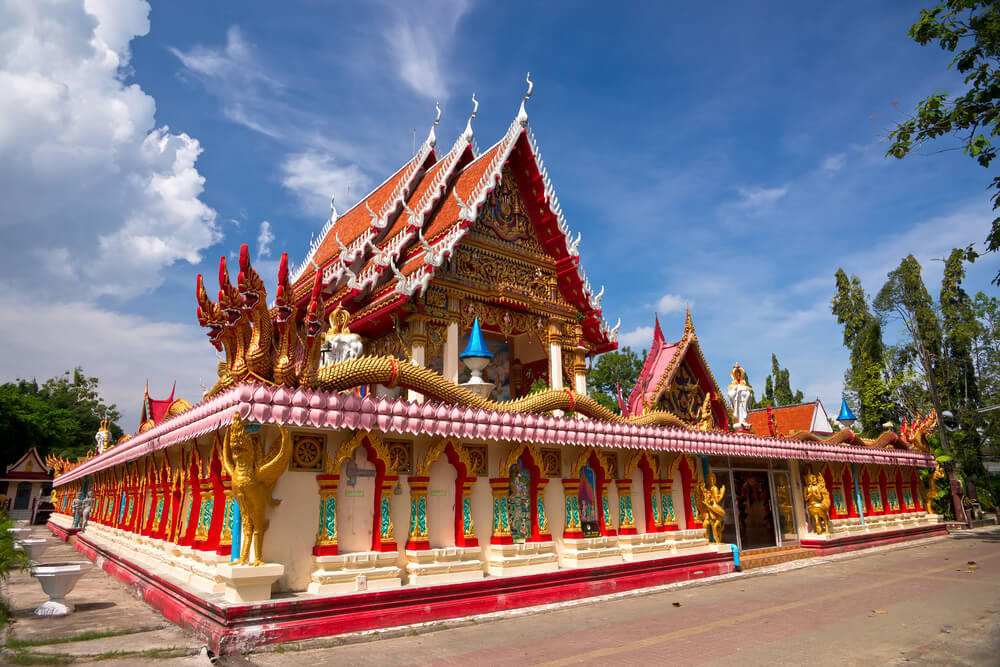 One of Phuket's oldest temples;
Steeped in legends;
Large tin statues;
Blend of Chinese and Thai influences.
Why it's awesome: Wat Phra Nang Sang is around half a century old, and is thus one of the oldest temples in Phuket. Local legends tell of a leader's wife who was wrongly accused of having an affair. She wished to travel to pay her respects to the Lord Buddha before being punished and, on her way home, she built a temple on what is now Phuket island. On reaching home she was sentenced to death. It is said that when she was killed her blood ran white, showing her innocence and purity. The site is sometimes also referred to as Wat Luad Khao—White Blood Temple. The temple has a mixture of ornate Thai and Chinese features and it is home to a number of Buddha statues in various postures.
What to do there: See the three famous tin statues of the Lord Buddha, known as the Three Kings, and find an array of other interesting statues throughout the temple's buildings and grounds. The tin statues were once encased in concrete to prevent them from being stolen, and their true nature was only discovered in the 1970s. Learn more about the Lord Buddha's life through the detailed murals on the interior walls, and enjoy the peaceful ambience of the spiritual site.
#19 – Toh Sae Hill – Certainly one of the most exotic places to see in Phuket!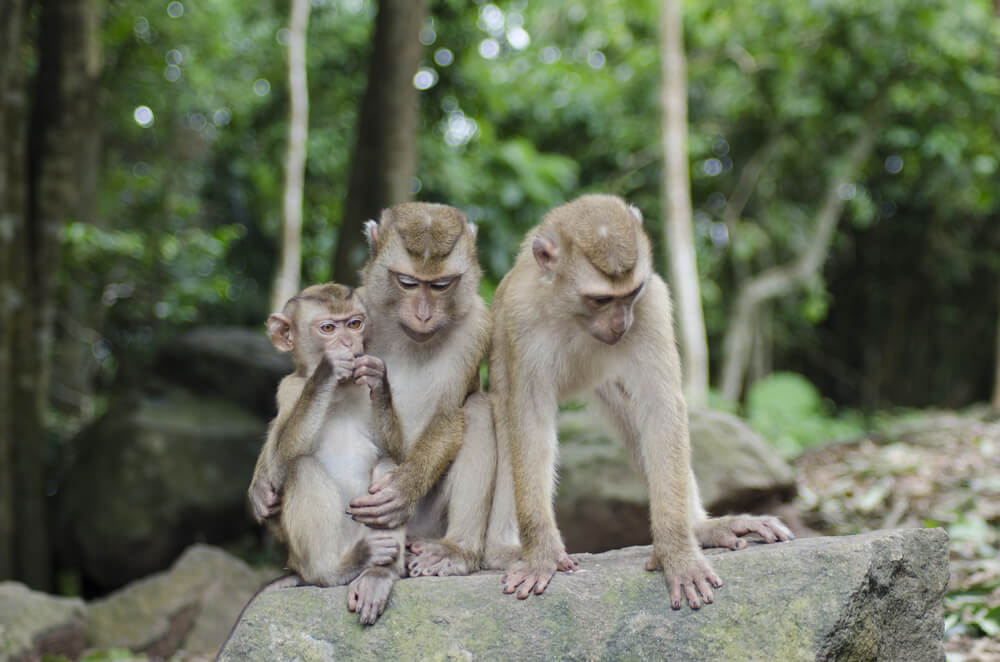 Home to many monkeys;
Brilliant views;
Sacred shrine;
Popular leisure spot.
Why it's awesome: Toh Sae Hill, also often referred to as Monkey Hill, is a large hill in Phuket Town. Many macaque monkeys live up the hill's slopes, swinging through the trees and scampering across the ground. There's a viewpoint near the top of the hill that provides splendid vistas across the city. A popular leisure and recreation spot, the hill also has a small fitness area with various equipment. There's a sacred shrine at the bottom of the hill where locals go to ask for divine intervention with picking lottery numbers!
What to do there: Climb the hill in the afternoon when the temperatures are cooler and when the road is closed to motor vehicles to make it safer for pedestrians. Watch the monkeys and perhaps take some fruit or nuts to feed them—be careful that they do not snatch your belongings and run away with them though! Admire the great views from different vantage points up the hill and stop by the colourful shine dedicated to three Chinese deities.
#20 – Jungceylon Mall – A great place in Phuket if you love to shop!
Largest shopping centre in Phuket;
Wide assortment of goods;
Diverse leisure options;
Large choice of international cuisine.
Why it's awesome: Located near Bangla Road in Patong, Jungceylon Mall is Phuket's biggest shopping mall. It is home to some 200 shops plus a large department store and a supermarket. You'll find everything you could possibly imagine here and, unlike many markets, the fixed prices make for a hassle-free shopping bonanza. You can browse in air-conditioned comfort and the large centre also has a wide choice of places to eat, drink, and have fun.
What to do there: Browse the large range of goods, with everything from fashions and electronics to foodstuffs, homewares, and toys. Stop for a bite to eat in one of the restaurants, enjoying global cuisine like Chinese, Italian, Indian, Japanese, and Korean as well as Thai fare. Catch the latest movies in SF Cinema or go 4D in the exciting XD Cinema. Challenge your pals to a game of bowling or fun in a laser range. The games arcade often appeals to teenagers.
Save $$$ • Save the Planet • Save Your Stomach!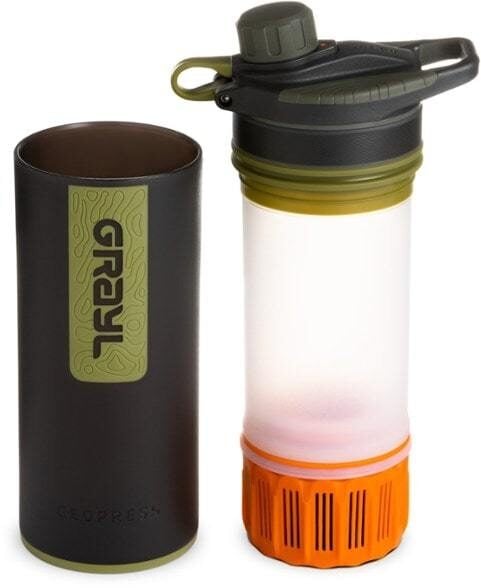 Drink water from ANYWHERE. The Grayl Geopress is the market's leading filtered water bottle protecting your tum from all the waterborne nasties. PLUS, you save money and the environment!
Single-use plastic bottles are a MASSIVE threat to marine life. Be a part of the solution and travel with a filter water bottle.
We've tested the Geopress rigorously from the icy heights of Pakistan to the tropical jungles of Cuba, and the results are in: it WORKS. Buy a Geopress: it's the last water bottle you'll ever buy.
Buy a Geopress!
Read the Review
#21 – Promthep Cape – Great place to visit in Phuket for couples!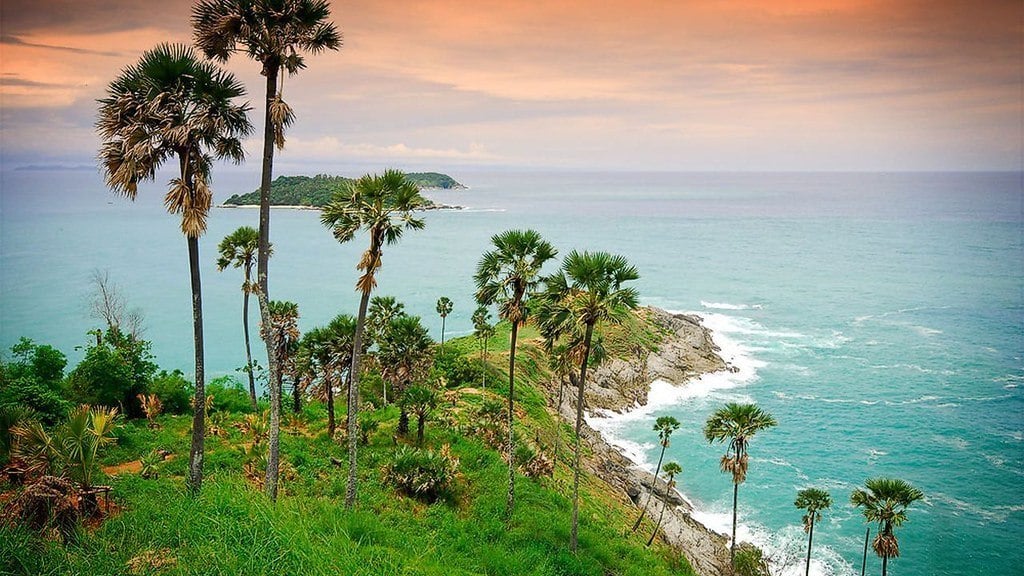 Spectacular views;
Great place to watch the sunset;
Small museum;
Great restaurant.
Why it's awesome: Promthep Cape is one of Phuket's most-famous viewpoints. Although far from quiet and uncrowded, it's still an incredibly romantic spot. The views stretch out over the ocean and nearby islets and it's a perfect place to watch as the sky changes colour and the sun sets. There are a number of souvenir and crafts shops at the carpark as well as an excellent restaurant. The lighthouse contains a small but interesting museum too. Overall, it's a great place to take many beautiful photos.
What to do there: Soak up the stunning views and see small boats bobbing on the waves in the glistening waters. If you're feeling energetic, stroll to the end of the promontory to escape the larger crowds. Do visit the lighthouse museum too, where you can see an assortment of maritime-related artefacts. Stay to witness a spectacular sunset and then see lights twinkling in the distance in the darkness. Enjoy a fancy dinner and cocktails in the restaurant for even more romance.
#22 – Simon Cabaret – One of the more unique places to visit in Phuket!
Lively ladyboy cabaret;
Fabulous night out;
Spirit of Las Vegas;
Suitable for all members of the family.
Why it's awesome: Bold, glamorous, and larger than life, Simon Cabaret has been entertaining guests since 1991. The show features brilliant sets and props, catchy tunes, and extravagant outfits, channelling the fun of Las Vegas. The choreography is superb and there are numbers in various languages to make it appealing to a wide audience. There are comic interludes too. What makes this show really stand out, however, is the fact that all of the entertainers were born as men; the cast is made up of transgender, transvestite, and male performers. Flashy, shimmery, and glittery, the show is suitable for people of all ages.
What to do there: Settle yourself into your plush seat and listen to the lilting sounds of saxophone music as you wait in anticipation for the curtain to raise and for the show to start. Enjoy 70 minutes of awesomeness, watching in fascination as the performers work their magic and really get the crowd going. There are opportunities after the show to snap pictures with the glamorous performers in their lavish costumes.
See here for availability.
Get insured for your trip to Phuket!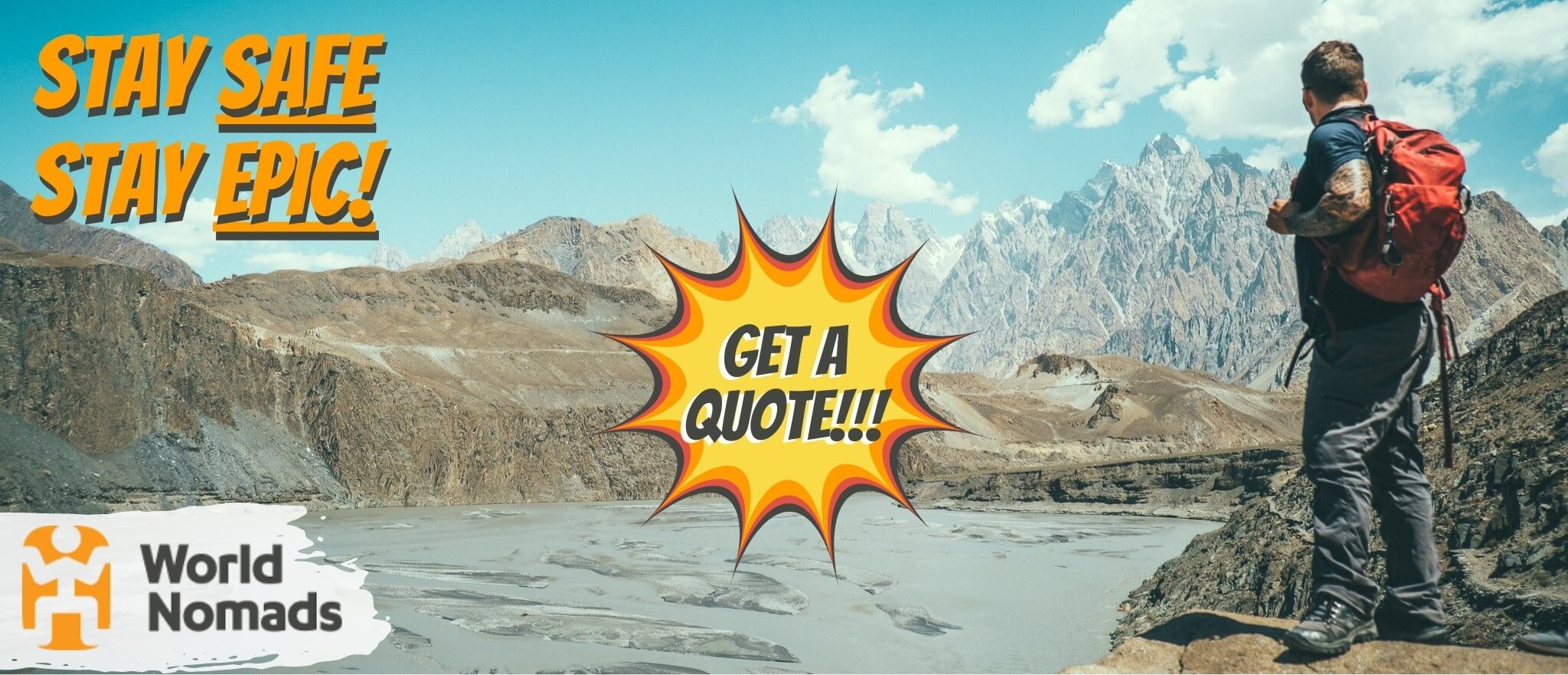 World Nomads' mission is to support and encourage travellers to explore their boundaries. They offer simple & flexible travel insurance, and safety advice to help you travel confidently.
They've been doing it since 2002 – protecting, connecting, and inspiring independent travellers just like you.
Get a quote below or read our in-depth review!
World Nomads provides travel insurance for travelers in over 100 countries. As an affiliate, we receive a fee when you get a quote from World Nomads using this link. We do not represent World Nomads. This is information only and not a recommendation to buy travel insurance.
FAQ on the Best Places to Visit in Phuket
Find out what people want to know about the best places to visit in Phuket
Even more excellent places to visit in Phuket
Phuket has numerous splendid beaches, each with a different vibe and appealing to different types of traveller. As well as those already listed, some of Phuket's best beaches include Surin, Kata Noi, Rawai, Bangtao, Patong, Nai Harn, Kata, Freedom, and Mai Khao.
If you can't get enough of temple hopping, Wat Phra Thong, Wat Wichit Sangkaram, Wat Kathu, Wat Cherngtalay, and Wat Khao Rang are more to add to your wish list. Thalang National Museum, Kathu Museum, and Chinpracha House are great places for history and culture lovers.
Take a walk on the wild side at Khao Phra Thaeo Wildlife Sanctuary and meet the inhabitants of the Gibbon Rehabilitation Project.Learn more about local alcohol production at Chalong Bay Rum Distillery, admire the views from Rang Hill, have a cultural and vibrant evening at Phuket FantaSea, and take kids to Dino Park Mini Golf.
We're confident that you'll have an amazing time in the Land of Smiles when you include these awesome places to visit in your travel itinerary for Phuket. If you don't have enough travel inspiration yet, you can read up on even more awesome activities in Phuket.
---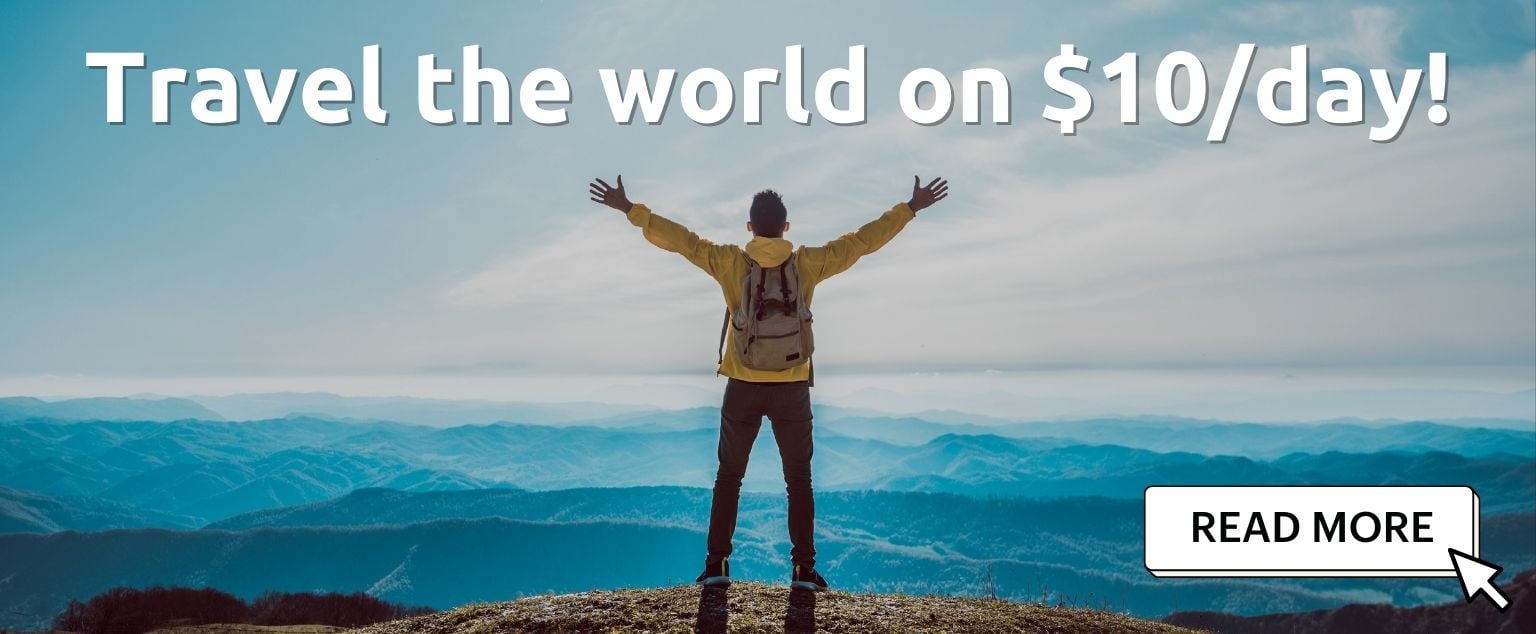 And for transparency's sake, please know that some of the links in our content are affiliate links. That means that if you book your accommodation, buy your gear, or sort your insurance through our link, we earn a small commission (at no extra cost to you). That said, we only link to the gear we trust and never recommend services we don't believe are up to scratch. Again, thank you!