Rainforests, mountains, and some of Thailand's most sought-after beaches, this is Phuket. The largest Thai island, here's where you'll get to party at Patong, gawp and shophouses in Phuket town, jump on a motorbike to see waterfalls, and enjoy a ton of tasty food.
Though there are relatively low levels of crime, there are scams and robberies to watch out for that make this perhaps not the paradise you had always dreamed it to be. Combine that with some dangerous aspects of mother nature (namely, the sea) and there are a few things to worry about on your trip to Phuket.
To help you dodge the dodginess and skip the sketchiness, we've come up with an epic insider's guide to staying safe in Phuket. In it, you'll find a ton of tips for staying safe with everything from what not to do when you're in search of food, to how you should be tackling road safety. Whatever it is, we're here to help you travel smart and have a good time!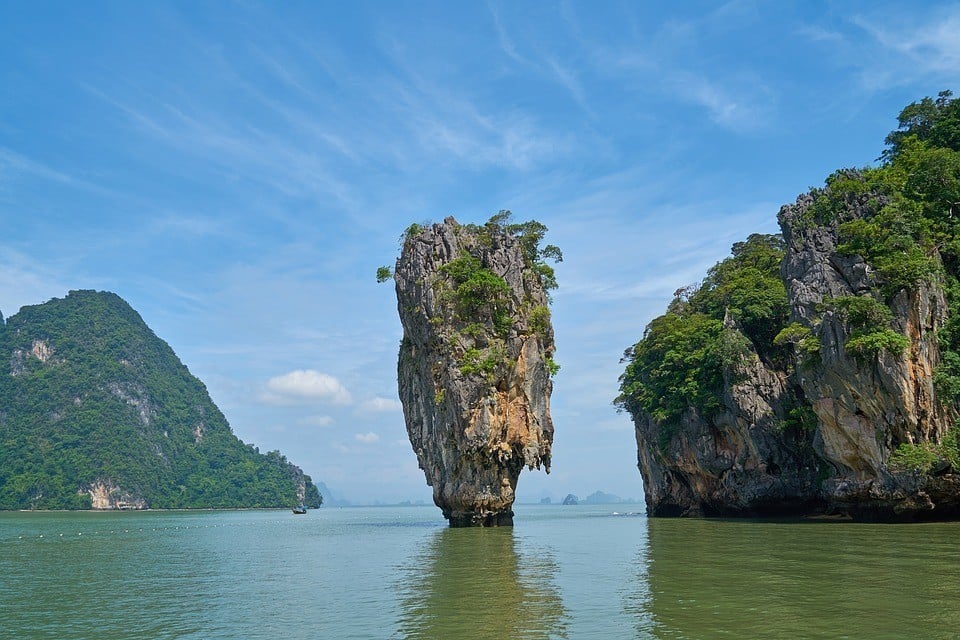 How Safe is Phuket? (Our take)
You already know Phuket. It is THE Thailand backpacker beach. Beaches and history and ton of fun, Phuket is where it's at for good times in Thailand. We don't blame you for wanting to travel to this place. It's easy to get to and to get around.
Thankfully most of the time anyway, Phuket is pretty safe. As with many tourist destinations, however, there are some things you should be looking out for.
From money-grabbing jetski scams and the dangers of driving around on a motorbike, all the way to natural stuff like riptides, there are definitely things that can put you into danger in Phuket.
It's all about using your common sense and taking basic safety precautions; understand when something is a bit sketchy and you'll do well here.
Is Phuket Safe to Visit? (The facts.)
A whole ton of tourists visit Thailand safely every year, and the government would like to keep it that way. By 2032 they're aiming for more than 100 million tourists a year with around 40% in Phuket alone.
That's a long way off though. At the moment, a lot of tourists visiting Phuket are independent travellers. In 2017, Phuket International Airport received over 8.4 million tourists, and t's increasing by around 8% every year.
That doesn't even take into account backpackers arriving on buses (because we love those)!
Needless to say, Phuket is super popular and clearly, it's safe to visit Phuket.
That said, crime exists. Drugs are on the rise and dozens of people are arrested each day for drug-related offences. Avoiding these statistics is relatively simple, however: stay away from drugs. Easy.
Is it Safe to Visit Phuket Right Now?
Phuket is safe to visit right now.
Since the tsunami hit on Boxing Day in 2004, Phuket has recovered dramatically. Undersea earthquakes aren't the sort of thing that is easily predictable, so whilst this may happen again, it also may not.
Another thing when it comes to the sea is jellyfish. Specifically, box jellyfish. These come complete with 10-foot long tentacles. From 1999 to 2015, 6 tourists have died from these horrifically toxic jellyfish. Numbers of these increase during monsoon season (from May to October) so it's best to keep your eyes peeled.
Also during monsoon season, there are large waves and strong currents that affect the waters around the island of Phuket. This is a real danger.
Currently, Thailand is under military control, and there's a new king. You need to be careful with what you say about anything political going on in the country. One wrong word could have you arrested, fined or even deported, even if it's online.
Do you need Travel Insurance for your trip? Even if you're only going for a few days, that's more than enough time to get smote by wrathful angels. Have fun in Phuket, but take it from us, overseas medical care and canceled flights can be seriously expensive – insurance can, therefore, be a life-saver.
Travel mishaps can and do happen and it is well worth thinking about insurance before you leave home.
We have used World Nomads for years now and I have personally made several claims. Why not get a quote from them yourself?
Do be sure to read the terms and conditions to make sure that the policy covers your needs.
Getting an estimate from World Nomads is simple – just click the button or image below, fill out the necessary info, and you're on your way!

If you want to shop around a little, then read up on competing companies and what they can offer. There are lots of insurances out there, so don't feel limited.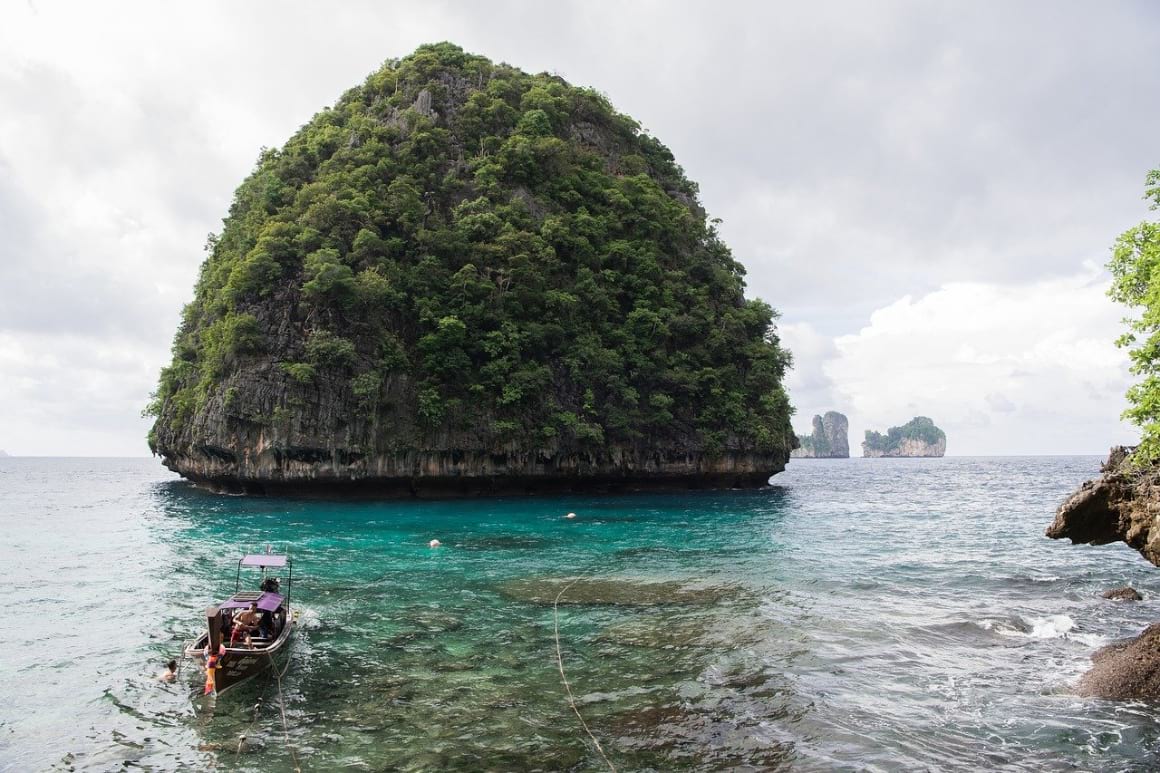 Phuket is a place to party, have fun, relax, see some sights, soak up the atmosphere, enjoy Thai culture, all with generally awesome weather and some great food. What's not to like? The crime rate may be relatively low, but that doesn't mean there aren't things you should be looking out for here. So to help you travel like a seasoned pro, we've come up with some top safety tips for travelling to Phuket.
Contact tourist police by calling 1155 – if you get into trouble. This force is made up of Thai and foreign national officers.
Careful how you carry your bag around – opportunist thieves on motorbikes have been known to snatch them. Wear a money belt.
Get your beach safety down – know that the sea can be dangerous. Red flags mean 'don't swim'. Riptides aren't fun.
Be cautious around – Kamala, Karon, Lamsingh, and Patong Beaches can all be pretty dangerous in terms of currents.
Watch out for the tides – getting stranded isn't good. The difference between high and low tides is a lot and it happens quickly.
Don't swim under the influence – it seems like a good idea, but it's not, especially at night.
Beware of flash flooding during monsoon season – around caves, lakes, waterfalls. Landslides can also happen.
Riding a motorbike? Wear a helmet – it's legal and it's much safer.
If you've never ridden a motorbike, now is not the time – the roads can be super dangerous – thousands of people die each year on Phuket's roads.
Don't rent a jetski – especially in Patong. Jetskis are "officially" banned and the rental of them is controlled by what is known as the 'jetski mafia'. Don't support them.
Read reviews of boat companies – some aren't all that legit. And if you arrive and it seems sketchy, don't get on it.
Be vigilant around certain areas after dark – Karon Viewpoint, for example, can attract some dodgy people at night.
Don't walk around looking like an unsuspecting tourist – you might get treated like one, and you may be robbed. Not everyone in Thailand is nice!
Careful what you share online – photos of people engaging in "inappropriate behaviour" can (and do) result in fines.
Don't insult Thai royalty/government – it's basically illegal.
Stay away from drugs – a good way to get mixed up with bad people. Also very harsh penalties for possession (1 year in prison) and "trafficking" (crossing borders with drugs), including the death penalty.
Keep calm – what might be normal at home, going out, getting drunk, fighting, is not normal here. Don't get into arguments.
Travel responsibly & be respectful of culture – e.g. when visiting temples, dress appropriately.
Learn some Thai – a simple set of greetings and phrases will go a long way.
Get a sim card – the benefits of having a smartphone with data are huge.
There's a lot to consider, and not just the dangers of swimming in the sea. Thailand looks all nice and chilled on the surface, but there are – like most places in the world – a few people that aren't exactly going to play by the rules. Being smart with how you act and what you get up to is the best way to go. Be respectful, don't get aggressive, keep your opinions about the Thai royals to yourself and you'll have a blast.
Some General Safety Tips from the OG Broke Backpacker
Keeping your money safe in Phuket
Money is definitely pretty crucial when you're travelling around the world. So to lose your money definitely puts a dampener on your trip. It's even more annoying when someone actually thieves your hard-earned cash.
Phuket, like much of Thailand, boasts a relatively low crime rate. It's low, but it doesn't mean there aren't people out there waiting for the next bag to snatch or the next unsuspecting tourist to rob. So we'd say wear a money belt.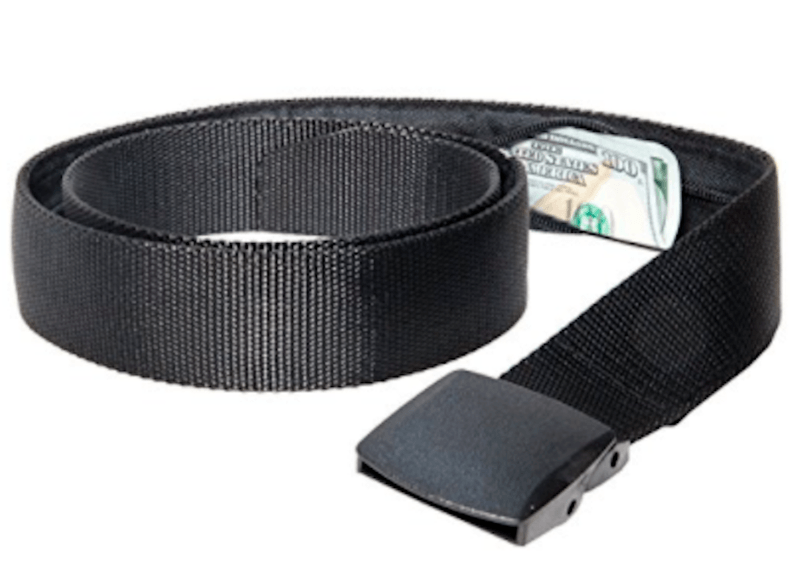 There are a whole ton of different money belts to choose from out there, but our top choice is the Active Roots Security Belt. This money belt is the best. because it's super simple and looks pretty much just like a belt with a hidden zip for your money. You can read our in-depth review here.
Wearing the Active Roots Security Belt means that you are always going to have a stash of cash to fall back on no matter where you are or what you're doing. Whether you literally forget your wallet somewhere, let some money fall out of your pocket, or if – let's hope not – but you get some money stolen off you, it won't matter too much. That's because you'll have your money safely tucked away in your money belt!
If you need a little more room for your passport and other travel valuables, have a look at a full-size money belt that tucks under your clothes instead.
We're all about solo travel. It's a great idea and there's probably no better way to gain some awesome experience of the world, see the world, and learn a thing or two about yourself. It's not always going to be a walk in the park, but the positives definitely outweigh the bad stuff.
Phuket attracts all sorts of travellers: including people on their own. You should have no trouble visiting here as a solo traveller. It's a fun place with loads to do – yes, even if you're by yourself. Here are some solo travel tips for Phuket to keep you safe and sound.
Book yourself into a good hostel. There is a lot to a good social hostel in Phuket, and most of it you're going to learn from reading reviews. This way you can learn if you a hostel is in a decent location if the staff are good (and not dodgy) if the atmosphere is social and – pretty important – whether or not it's clean and comfortable.
Make sure you know how to get back if you're staying somewhere a little more remote. You could pretty easily put yourself into danger if you end up walking for miles by yourself. Get a taxi, go with other people, but it's just not clever to do it by yourself.
Make sure you keep an eye on your bags. When you're by yourself, it's just you!
Make friends. Even if they're just going to be your hostel buddies for a few days, it's good to get chatting to people. It's a good way to share tips about and what to see and where to go in Phuket. Plus you might get to be travel buddies moving on from Phuket! Having someone, or a few people, to go out with always beats arriving at a beach bar by yourself, too.
Even though Phuket is a bit of a party central, it's never a smart move to get completely wasted. Getting dead drunk just means making stupid decisions, not being aware of your surroundings, getting lost, being more susceptible to crime. A lot of stupid stuff can happen when you're trashed, so don't get too drunk.
Know that alcohol in Thailand is often stronger than in your home country. For real, alcohol poisoning has been known to happen, so definitely know your limits and go easy on those buckets.
Ask the people at your hotel or your hostel for any local advice they might have. Chances are they are going to be able to point you to some fun (and safe, don't forget!) places to go.
Try not to turn up in Phuket with too much luggage. Trust us: travelling with a load of bags is just not a good way to go. Not only is it super uncomfortable, but it's also just more likely that you are going to be a target for theft if you look like you're travelling with your whole house across multiple bags.
Tell people if you're going out by yourself, hiking, on a day trip, whatever. It's always better that people know where you are and what you're doing.
Keep in touch with people back home. Going on a solo travel trip to Phuket doesn't mean you have to ghost your friends and family. Talking to a familiar voice can be a good way to cheer you up if you're feeling the 'solo travel blues' as well – it can get lonely out there.
Don't keep all your valuables in one place. Spread them out across your bag. Don't keep all your money in your wallet. Use a money belt. And maybe you should even consider getting yourself an emergency credit card just in case you lose all your earthly belongings.
Solo travel is super cool and Phuket is a super fun place, but it's easy to forget that everything is on you. Your safety and security are pretty much going to rest entirely on your shoulders. So make sure you keep yourself safe and watch out for your surroundings, both in terms of dodgy people and the natural environment. Phuket is a well-trodden destination, but still, it definitely pays to travel smart here.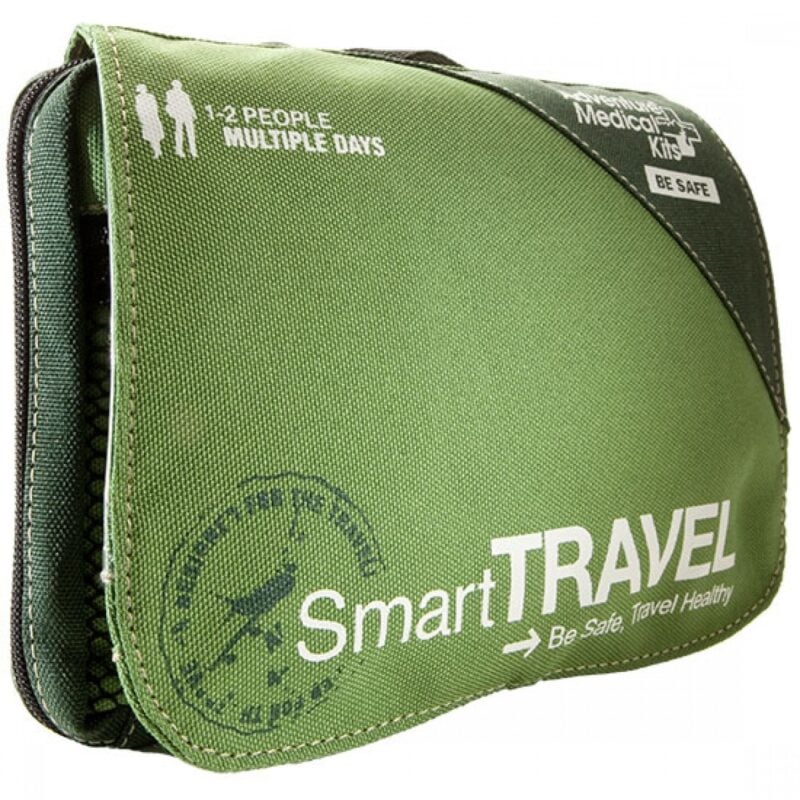 Be prepared for what life throws at you on the road. Pick up an AMK Travel Medical Kit before you head out on your next adventure.
View on REI
View on Amazon
Is Phuket safe for solo female travellers?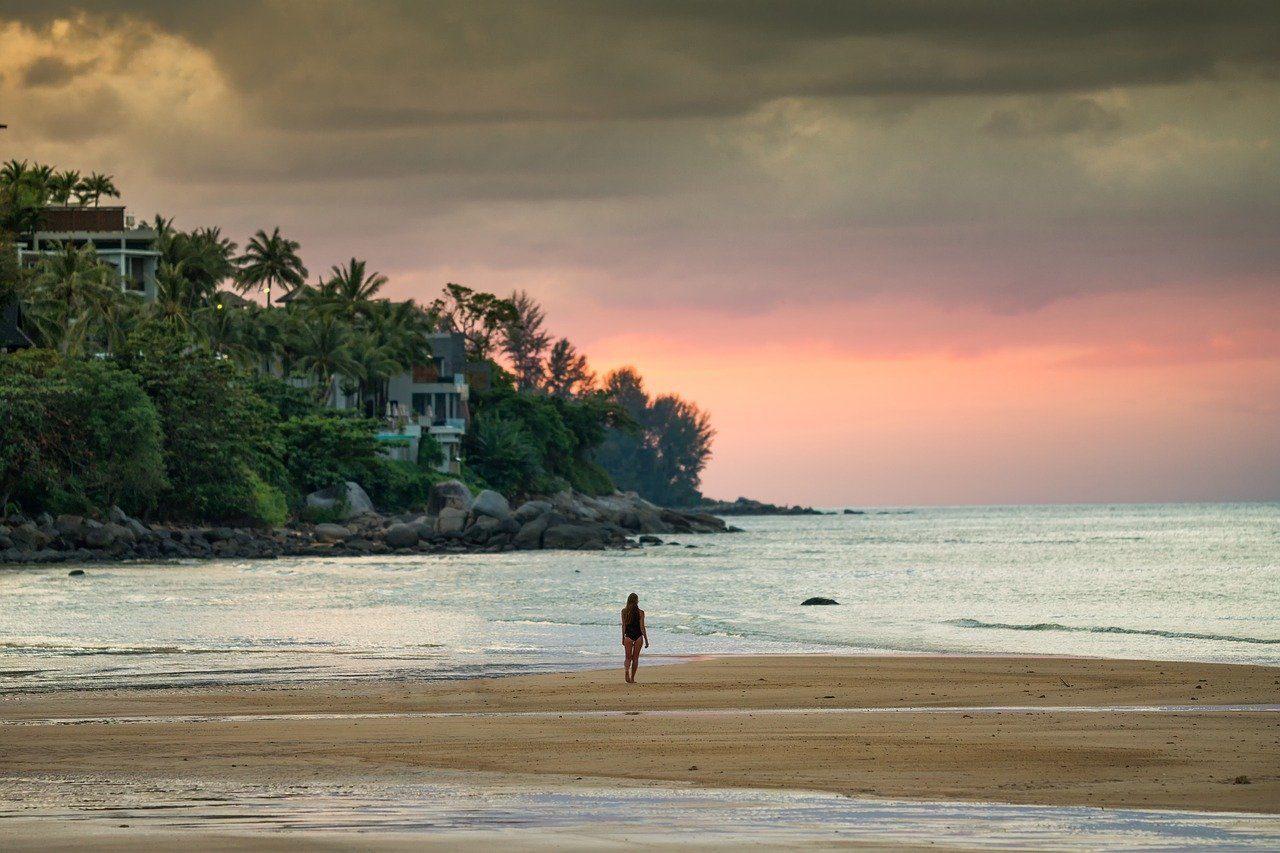 Generally, Phuket is a pretty safe place for solo female travellers. There is a whole load of things you can do by yourself, beaches to explore and yep, there's that exciting nightlife. Thailand, in general, is one of the top destinations for solo female travellers, too.
Whilst it is pretty safe there are still some safety tips you should be following when you're in Phuket by yourself. We have got together a few specific safety tips for solo female travellers in Phuket to make sure you have the best time and stay safe whilst you're doing it!
Watch your drink when you're on a night out. Drink spiking, unfortunately, does happen in Phuket – like most places in the world – so it's important to not let your drink out of your sight.
Walking down unlit streets and dark alleyways is a definite no-no. You wouldn't do this in your home country, so apply the same logic to Phuket.
Don't go to the beach alone at night time. This is a good way to really put yourself into some serious danger. Go with other people or, to be on the safe side, keep beach antics a daytime flex.
Motorbike thieves sometimes target women – especially at night time, and especially around Patong, Kata, and Karon. Make sure your bag is tight to your body, or don't take one out at all.
Know the dress code. Phuket is known as a beach destination so people are going to tolerate beach get-up – but only on the beach. Make sure you carry something, like a sarong or big scarf or dress, so you can easily cover up if needed, if you go to a temple, for example. And it kinda goes without saying, but topless sunbathing is not the thing here.
Stay away from monks. There are strict rules for monks that means sitting next to them, touching them, even giving something to them, is forbidden if you are a woman. Chat to them by all means. Also note: women are not allowed in some temples.
When it comes to accommodation, read reviews and choose the right one for you. Even if you are on a tight budget, choosing somewhere that might be a little pricier but more your thing could mean the difference between an ok and an awesome time. Many hostels come complete with female-only dorms too, and we'd recommend opting for these.
Get to know other travellers. Staying in a female-only dorm is a great way to get chatting to other females doing what you're doing and is a decent way to get some tips, too. There are plenty of friendly people out there to hang out with.
Get involved in different activities to meet more people. You can attend a cooking class, a tour, any sort of group activity. Just make sure you read reviews first and that you're not booking yourself on some two-bit tour on some rickety old boat (for example).
It isn't common to get harassed on the streets in Thailand. If it does happen, you should walk away confidently and ignore the comment. These incidents can be reported to the tourist police.
Remove yourself from uncomfortable situations. Being honest, sometimes other travellers can be more of an issue than the local lads themselves. A drunk backpacker, or European male tourist, may put you in more of an uncomfortable spot, or a situation you don't want to be in, than a Thai person. You don't have to be polite.
Don't hesitate to tell white lies, if necessary. If someone's asking too many personal questions, don't bother answering properly. What stranger needs to know where you're staying, where you're going, where you're from, or if you've got a boyfriend?
Thailand, and by extension Phuket, is actually a pretty safe place for a solo female traveller. This country and this area basically lacks that same macho society that, in some areas of the world, can make it pretty annoying to be travelling as a female – solo or not solo.
That said, it's not going to be 100% safe all of the time. Not everyone in Thailand is nice. And then there are other holidaymakers to worry about. The calibre of visitors to Phuket, known for its partying, isn't always going to be attracting males of the best intentions, so be wary.
Don't worry though. Book yourself into a female-only dorm, make some friends who are up for seeing the sights, hitting the beach and letting loose – you'll have an awesome time. In fact, we'd recommend Phuket as an ideal intrepid location for a first-time solo travel trip!
Is Phuket safe to travel for families?
You may think of Phuket as a place for independent travel and partying, but look past that and this place is an amazing place for a family holiday. Yes, there's heaps of brilliant stuff to do in Phuket for all types of travelers.
There are some stunning beaches, cool stuff to do, unique experiences and what's more it's great value for money.
Beyond the tourist crowds, the souvenir sellers, and the late-night bars, Phuket can be a super family-friendly destination. There's a lot of family accommodation, tasty food and even some history thrown in. There's a seedy side – notably in Patong – but that's easily avoided.
Of course, being a tropical destination, there are a few things to keep in mind when you're travelling with kids in tow. The sun and the humid heat can be a concern for parents. Sunscreen and making sure your little ones aren't out in the sun too much are easy ways to prevent burning. Sun hats help, too.
Covering up against mosquitoes is a must too. Dengue fever is present on Phuket, so making sure you all cover-up, burning coils and using insect repellent is definitely the way to go.
The best time to travel is in the (relatively) cooler months of the dry season – November to February. This is also the high season when loads of people go to Thailand as a whole, so accommodation will be more pricey at these times.
On Phuket, things like car seats and nappy changing facilities aren't going to be very easy to come by. So if you're hiring a car, you might want to request a car seat if you need one. Also, make sure you also purchase solid rental car insurance.
That said, you'll be able to get your hands on most products for children at convenience stores and the good old Tesco Lotus. Pharmacies in Thailand, such as Boots, tend to be pretty well stocked, as well.
Prams and pushchairs aren't a great idea, so you might want to carry smaller children in a sling.
Another thing: Thailand is a developing country. Things like washing hands, and being careful on the busy streets, are a must.
In terms of food, you should be fine eating things like phad thai and all the lovely sticky fried rice. Most places, even street stalls, will be able to whip up something child-friendly. To avoid the spice-levels, ask for food mai sai prik – no chilies.
Overall, Phuket is a safe place to take your family. There's loads of cool stuff to do. The Gibbon Rehabilitation Project, Phuket Aquarium or you could even try a spot of kitesurfing in Rawai. We bet you'll love it.
Is it safe to drive in Phuket?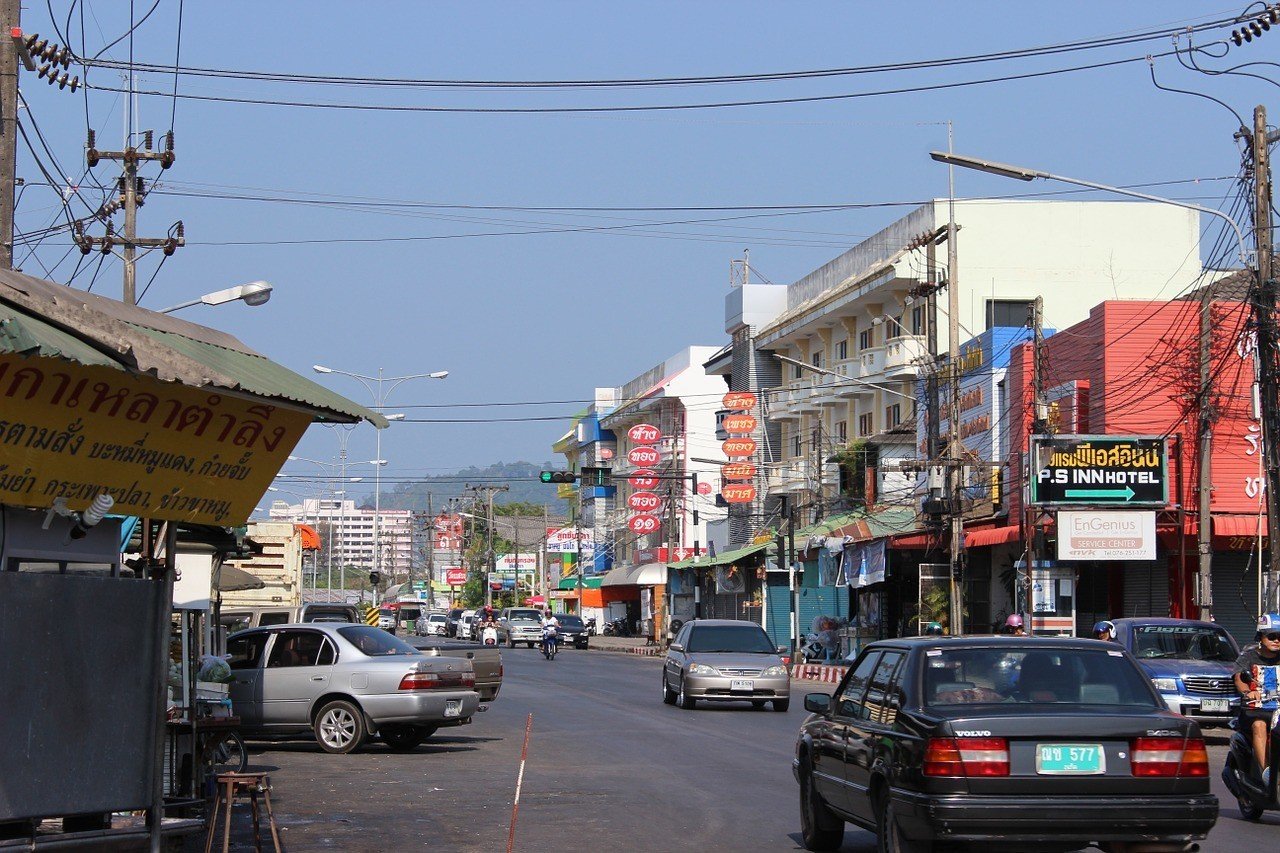 If you want to hit the road on two (or four) wheels in Phuket it definitely will open up the island for you. You'll get to see things that are off the beaten track. However, it's not always safe. In fact, driving in Thailand, in general, is pretty risky.
A lot of people do rent their own wheels in Phuket though, often motorbikes. These are cheaper to rent than cars.
There are a high number of road accidents both in Thailand and Phuket. The World Health Organisation has put Thailand up there as "the world's deadliest country for fatalities on motorcycles". That's mad – but true. Being aware of this fact before you head out will give you some understanding as to the danger you're going to put yourself in.
If you decide to rent a bike, you should always wear a helmet. Plus it's illegal not to – you may well get pulled over if you're not wearing one and fined.
You've got to be careful when hiring a vehicle in Phuket. People have been and do get scammed with motorbike rentals. Make sure you take pictures, or a video, beforehand so you can prove the state the bike was in before you hired it, just in case they try to get money out of you for a scratch, dent or ding you weren't to blame for.
When driving in Phuket expect…
Overtaking from all directions (even on corners)
Speeding
Jumping red lights
Driving on the wrong side of the road
Dogs, cats, wildlife in the road
So you will have to keep your eyes peeled for hazards – they are plentiful.
The roads, however, are generally pretty good in Phuket. Some are pretty hilly though, so be wary if it's raining.
Bear in mind that whilst drivers in Phuket aren't terrible, the driving age for a motorbike is 15. Young drivers can pretty unpredictable and reckless (we've all been there).
If a driver flashes their lights at you, it doesn't mean 'go ahead' it means 'get out the way!'
If you're stuck behind a vehicle and they flash their indicators to the left, it's ok to overtake. If they flash to the right, it's not safe to overtake. If unsure, don't overtake at all.
Basically, it is statistically speaking not safe to drive in Phuket, but a lot of people do and have a pretty good time doing so. If you're going to drive, it helps to have driving experience and you must at all times be aware of the dangers and to wear a helmet.
Oh, and driving under the influence is obviously not a clever thing to do.
Riding a motorbike in Phuket
Riding around Phuket on two wheels has to be the most popular option of transport for tourists, as well as locals. You're fast, you're efficient, and if there's traffic, you can squeeze through the tiniest gaps. But is riding a motorbike in Phuket safe?
Thailand is one of the most dangerous places to drive a motorbike and Phuket is no exception. Especially for inexperienced drivers, the busy and hectic roads can be overwhelming. This leads to a lot of fatal crashes every day.
However, if you stick to the rules and be careful on the streets, you can lower the risk of getting into an accident. Check out these useful tips and rules.
When driving, always keep your eyes open. You don't just have to think for yourself, you have to think for everyone around you. Locals, especially kids (yes, they drive too), can be reckless.
One thing we can not repeat enough: Wear your helmet. Not only is it illegal to drive without one, but you're also putting your life at risk. Even on short trips, make sure you keep your head protected!
Renting a motorbike can be a bit tricky since there are quite a few places that might scam you. Whenever you get your hands on a bike, check the brakes, check the mirrors and take photos of the bike, so the rental can't accuse you of scratches and dents.
Is Uber safe in Phuket?
Since 8th April 2018, Uber has shut down its services in Thailand. In its place is Grab.
This is like Uber but for taxis. It works pretty much the same way. Order in-app, put your destination in-app, pay in-app. You won't have to worry about being overcharged because it's all in the app. Grab is safe in Phuket.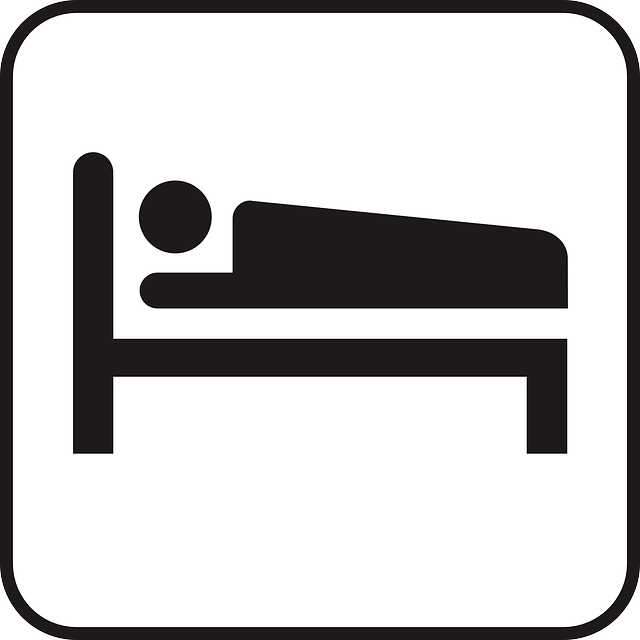 Sleep safe! Choose your hotel, hostel or Airbnb ahead of time so you're not last-minute booking a less-secure place.
Read our Phuket Neighborhood Guide for our favorite accommodations in Phuket by area.
Check out our Phuket Airbnb Guide for the most unique rentals in the city.
Are taxis safe in Phuket?
Taxis are generally pretty safe in Phuket and there's a fair few to choose from.
You'll be able to spot them a mile off. They're painted bright yellow and red and say 'TAXI' on the roof, so it's easy to know.
Keep an eye out for a red light in the windscreen; this means it's empty and up for hire. You can hail them down on the street; alternatively, head to a busy road, beach, shopping centre, where you'll find a taxi rank.
Most drivers will speak some level of English and will be able to take you to most major spots around the island. Just make sure they put the meter on, which they most likely will do anyway.
If you're staying at a small hostel or guesthouse, you may have to help the driver out with directions – these aren't London cabbies, after all.
If you find a driver you like, make a note of his number. You can then order them specifically.
On the other hand, if you get your hotel to order you a taxi, be aware they will probably order you a non-metered taxi which charges flat rates and work out more expensive than the meter taxis. In these instances, you may be able to haggle with the driver to get the price down. These, however, are better if you want to hire a car for the day to do a tour around the island, for example.
The airport taxis have a non-negotiable fixed price, but there are metered taxis around the front anyway.
Taxis in Phuket are safe. You won't really have to worry about any hassle or scams. They're much better than, say, Bangkok taxis – but then again, there aren't as many of them here, either.
Is public transportation in Phuket safe?
You will have just a small choice of public transport when you're in Phuket, which is mainly buses.
There's a network of buses that connect the towns and beaches of the island and they work just like buses do in most cities in the world. They can take time if there's traffic but they're also very cheap, have aircon, and aren't that crowded. It seems everyone else gets around on motorbikes.
There are also local songthaews. These are the open-sided converted trucks with benches in them and make for a more of a rustic experience. They're actually pretty safe to use – they won't go too fast, they'll be breezy (no need for aircon), and they go to most big destinations. They'll have their final stop up on the front – in Thai – but they don't really have stops along the way. They have routes, they pick people up.
The good ol' tuk-tuk is still being used around Phuket. They're often quite pricey and the drivers can often be out for a scam. But if you get on with your tuk-tuk driver you can make friends and have a laugh, but just be aware of how much you should be paying. A good option nonetheless if you've missed the bus and can't find a taxi.
Then there's sea travel. There is a whole lot of different boats that connect Phuket with mainland destinations, other places on the island, as well as smaller islands, too.
There have been some sinkings in recent years – especially when the boats have been overloaded and poorly maintained. We highly recommend researching the company you use and that life jackets are available. Also, check the weather before you head out – strongly advised during monsoon season.
Most of the public transport in Phuket is safe. Just watch out for those boats.
Keep everything on you in transit!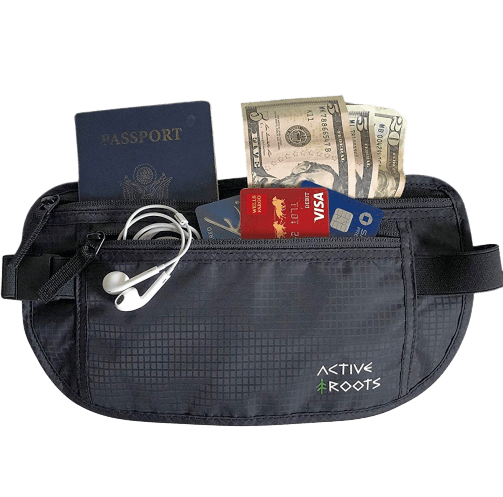 When moving from place to place, you shouldn't store travel documents in a bag, even if it's under your seat or overhead.
A full-sized money belt that stays tucked under your clothes keeps your documents and cash organized during your travels and assures nothing critical gets left behind or stolen.
Is the food in Phuket safe?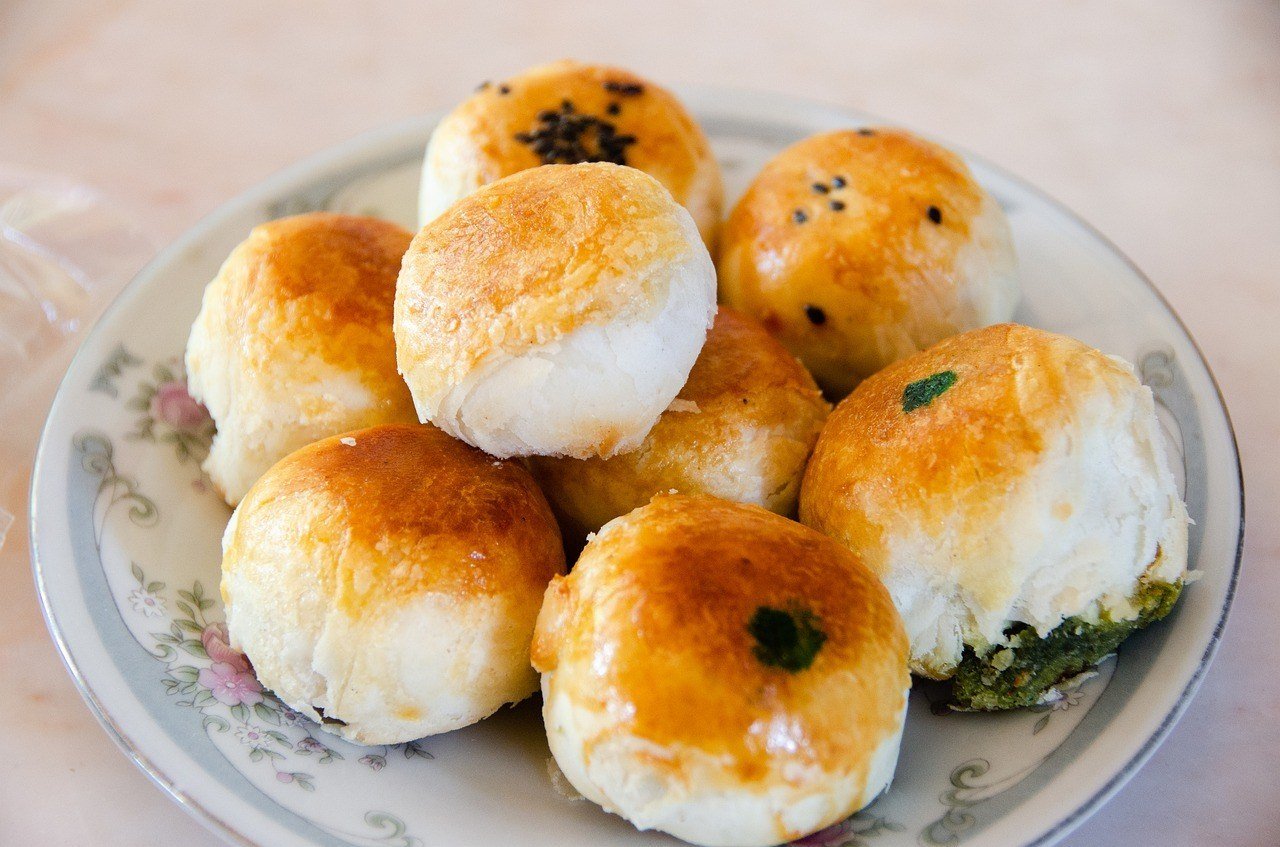 The food is part of life in Thailand and Phuket is no exception. It just would not be a trip to Phuket without trying out the delicious dishes on offer. From Thai staples like phad thai and phad kra pao to Chinese food, it's awesome.
There's fresh seafood on offer, some old school eateries in Phuket's old town to duck into, bars to snack at, street food stalls where you can grab a bite and beer, but it definitely pays to be smart with where and how you eat, so here are some tips for eating safely in Phuket.
If you get street food, make sure you see the vendor actually cooking the food. You basically don't want anything that's been sat around all day. Good food in Thailand is served hot and fresh, not from a tub of pre-made whatever.
When it comes to seafood, make sure it's fresh. If it smells or tastes weird, stop eating! Getting ill from seafood is not only awful, but it can also actually be pretty dangerous, too.
The bigger the menu, the more likely the place you're eating isn't going to be all that. Good street food stalls have a few, sometimes just a couple, of dishes. So if you're standing outside a restaurant and you're leafing through a menu that's ten pages long, it's probably not the best.
If the establishment looks a bit dirty for your liking, move on. It's not worth having an upset stomach just for a little bit of 'authenticity'.
Opt for places busy with locals. If there are a lot of Thai people eating in one place, chances are the food is going to be pretty good as well. Queuing at food stalls for a tasty, safe snack beats going somewhere with no queue that may give your stomach some trouble.
Avoid tourist traps. Phuket is full of them, especially around Patong. Who wants a rubbish burger anyway? Anything with a tout outside trying to get you in is more interested in money than serving up safety dishes – and food hygiene.
Know that Thai food can be mega spicy. If you're not ok with that, or if you've got a sensitive stomach, opting for less spicy dishes or just saying mai ped prik (no chillies) will probably be the better option for you.
Learn a bit of Thai. We're not saying learn the whole alphabet, but if you get to grips with at least how a few dishes look when they're written in Thai, you'll be able to order off a menu at a local establishment. Learning things like pò kài dao (with a fried egg on top) will open up your eating experience.
Be careful of the fruit, vegetables and salad – things that haven't been cooked. You can't guarantee they've been washed properly, so as a general rule of thumb, avoid fresh things like this and only buy fruit you can wash and peel yourself.
Wash your hands! Washing your dirty mitts before you eat is one way to avoid coming down with something of gastronomic proportions…
Basically, Thai food is amazing and Phuket is an amazing place for food. Look past the beach restaurants geared towards Westerners and there are a whole lot of cool places to eat around the island, e.g. Phuket's Chinatown is an awesome place for food.
It just pays to be smart when you're eating – and it's all about common sense. Cleanliness, how busy a place is, what your own stomach is like with new flavours… Take everything into account. At the same time, don't be scared! Dive in – but go easy on it all, to begin with!
Can you drink the water in Phuket?
Phuket's water, as in the rest of Thailand, is not potable. Not even the locals drink it.
Bottled water is readily available, or if your accommodation has a water filter, use a refillable bottle to be more eco-friendly. We've compiled a list of best travel water bottles to help you decide which one to get.
Want to save the world?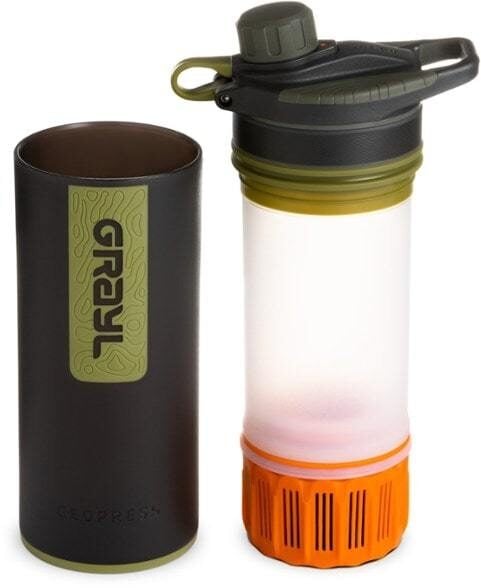 Single-use plastic bottles are a huge threat to Marine Life – Be a part of the solution and travel with a filter water bottle.
The GRAYL GEOPRESS water bottle is the ONLY all-in-one filter water bottle setup you'll need. Whether you need to purify the water from a hostel sink in Kathmandu or a stream trickle in the Andes, the Geopress has got you covered.
Read our full review of the GRAYL GEOPRESS!
Is Phuket safe to live?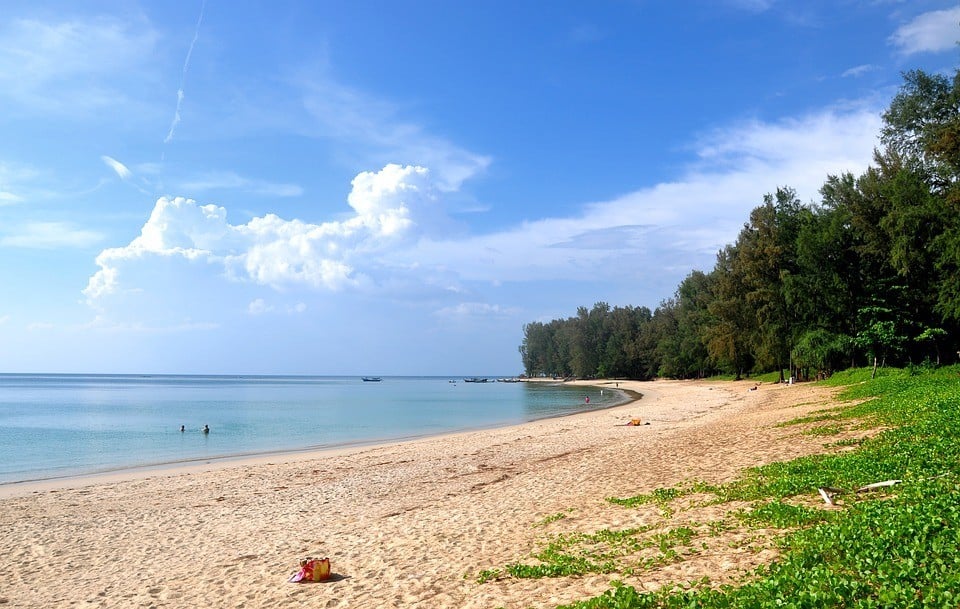 Phuket is a pretty safe place to live. It's an increasingly popular place to live, what with its cheap living, low levels of violent crime, beaches, and warm weather.
It's pretty diverse, too: Thai as well as Chinese, Malay and Western expats mingle together on this island.
There are some ups and downs of living on this island. Road safety is one of them – rural roads can be particularly dangerous at night time. The public transport isn't the best either, so if you don't have your own wheels, expect to be using taxis quite a lot.
Even though you're not a tourist, you will quite often be paying tourist prices for things. That's just one of the drawbacks of being a farang (foreigner) in Thailand. Everything from taxis to museum admissions will be pricier for any farang – resident or not.
Phuket town is a good place to base yourself on the island. There's a ton of amenities, cool cafes, a local youth scene, the beautiful shop houses of the Chinese-influenced old town, good food, etc. It's a much more 'normal' side to the island away from the beaches and bars of Patong.
It's important to do your research on exactly where you're going to live. Get in touch with expat communities, make friends with locals, go to events and don't isolate yourself. Phuket is a safe place to live, but to make it an awesome place to live you're going to have to get out there!
To get a taste of local living here, check some of the beautiful Phuket homestays in the area when you visit.
How is healthcare in Phuket?
The healthcare in Phuket is not too bad at all! You shouldn't worry too much: there are modern facilities and a high standard of care. There are even 24-hour emergency rooms and clinics.
If you do have an emergency, you'll be able to go to Phuket International Hospital or Bangkok Hospital Phuket – both of which are central to the main town. Both are also (relatively) expensive, but the standards will be high and the staff on-hand will be English-speaking.
In fact, Phuket International Hospital is one of the best in the whole of Thailand, so you'll be sorted.
If you feel like you need to go to an outpatient clinic, ask your accommodation and they will direct you to the nearest one that's appropriate for you.
When it comes to pharmacies, these are all over the place. Most places will be able to help you with a few descriptive words and hilarious hand gestures. These range from the old fashioned, almost worth a trip in themselves because of how cool they look, to the very new – look out for British brand Boots.
Basically, healthcare in Phuket is very good. Even dental care is good.
Just make sure you have your health insurance – they may not treat you without it.
FAQ about Staying Safe in Phuket
Here are some quick answers to common questions about safety in Phuket.
Final thoughts on the safety of Phuket
Like a lot of places in the world, Phuket is only seen as a dodgy place because of its reputation. If you've heard that it's all seedy sex shows and sketchy scammers trying to win money out of you, then you've been talking to the wrong people. Whilst yes, this does exist in places like Patong, it isn't the case for most of the island. Most of the time, in fact, you'll be surprised at what a normal sort of place this is.
Of course, you should take that with a pinch of salt, it's not always great. Not everyone is friendly and honest and some people will be overloading the boats on their excursions. Some drivers will be driving like lunatics and you may be scammed. In all honesty, the best way to get into trouble in Phuket, as with the rest of Thailand, is to put yourself into a dodgy situation, to begin with.
Not wearing a helmet, riding a motorbike without much experience, ignoring red flags, swimming when you're drunk, trying to buy drugs, insulting the new Thai king, getting into an argument, being too trusting of some other bad-intentioned backpacker… These are all things that go against common sense. That's what it's all about.
And have you thought about getting Travel Insurance for your trip? You can get a quote from World Nomads by clicking on the link below.
Disclaimer: Safety conditions change all over the world on a daily basis. We do our best to advise but this info may already be out of date. Do your own research. Enjoy your travels!
---
Find out how YOU can support the site.
We work hard to put out the best backpacker resources on the web for free! It's all about helping out our tribe of awesome backpacker readers (that's you!). Please visit the link to find out how you can help keep the site going 🙂
For the sake of transparency, some of the links in our content are affiliate links. This means that if you book your accommodation, buy a piece of gear, or sort your insurance through our link, we earn a small commission at no extra cost to you. We only link to stuff that members of the Broke Backpacker team has actually used and never endorse products or services that are not up to scratch. Thanks for your support!