Ventura is a picturesque town. With the gorgeous blue ocean and a multitude of green spaces, it has an unbeatable natural landscape. Whether you're piloting a Duffy boat or picnicking beneath the Serra Cross, it's hard not to have a good time!
In addition to plenty of outdoor things to do in Ventura, you'll also find lots of art, history, and culture to appreciate. This small city has done a phenomenal job of preserving the county's history, and several of its landmarks are on the U.S. National Register of Historic Places. Ventura also has a thriving theater scene and is a great place to taste California's renowned wines.
These attractions really make Ventura a hidden gem of the Californian coast that should definitely be on your bucket list. With our suggestions for things to do in Ventura, this small city goes from nice to AMAZING!
Top Things to Do in Ventura
Every town has certain monuments and activities that are absolutely non-negotiable for tourists. The same is true here, so make your way down this list of essential things to do in Ventura.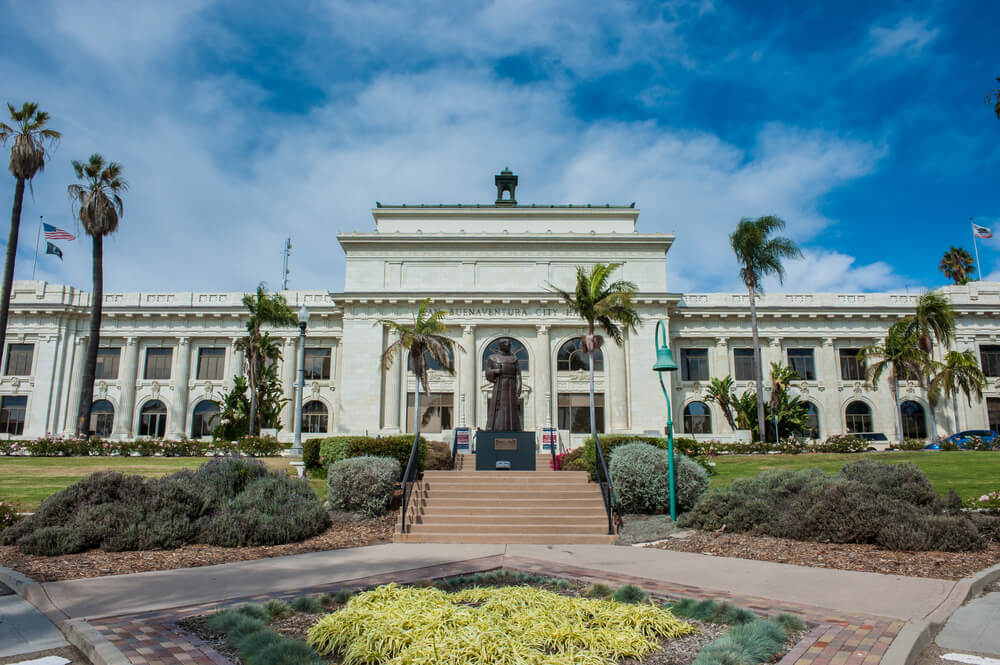 Ventura City Hall, aka the County Courthouse, is a must on your list of things to do in Ventura County. The government building was designed in 1910 by Southern Californian Alfred C. Martin Sr. The city hall is inscribed on the U.S. National Register of Historic Places so make sure to check it out!
The city hall features stunning features of Revival architecture. Its terracotta facade is an iconic landmark in Ventura. Also, admire the copper dome that glints under the sun. Inside, the courthouse boasts gleaming mahogany paneling.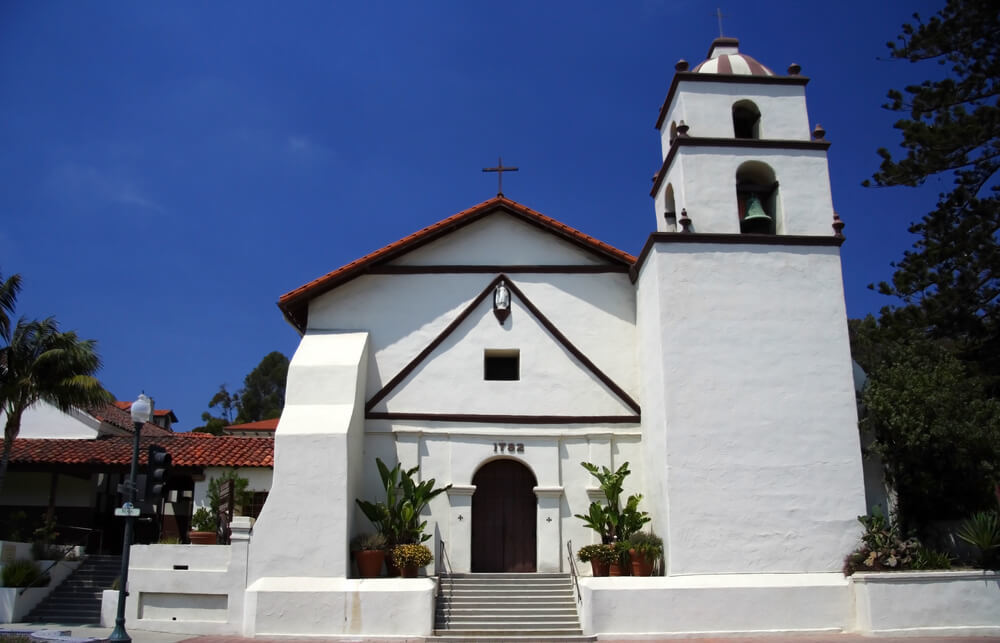 Mission San Buenaventura is a Roman Catholic Church that is a popular place of worship in the area. The "Mission by the Sea" was founded in 1782 and is consequently on the U.S. National Register of Historic Places!
The mission's gardens are spectacular and tranquil. Tall palm trees shade the manicured flower beds and pretty water fountains. To truly appreciate the church's history and architecture, consider joining a guided tour.
If you'd like to take a souvenir home from Ventura, CA, stop by the church's gift shop. You can find out mass times on the website.
FIRST TIME IN VENTURA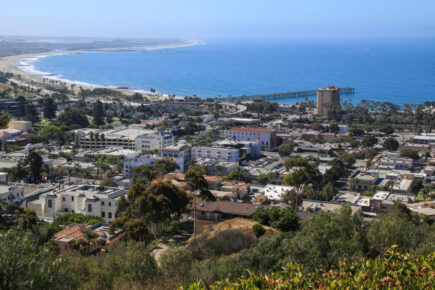 Downtown Ventura
Downtown Ventura is where all of the best attractions are. The area has a pleasant atmosphere and beautiful landmarks. It is also still within walking distance of Ventura Pier.
Places to visit:
Ventura City Hall
Mission San Buenaventura
Ventura Botanical Gardens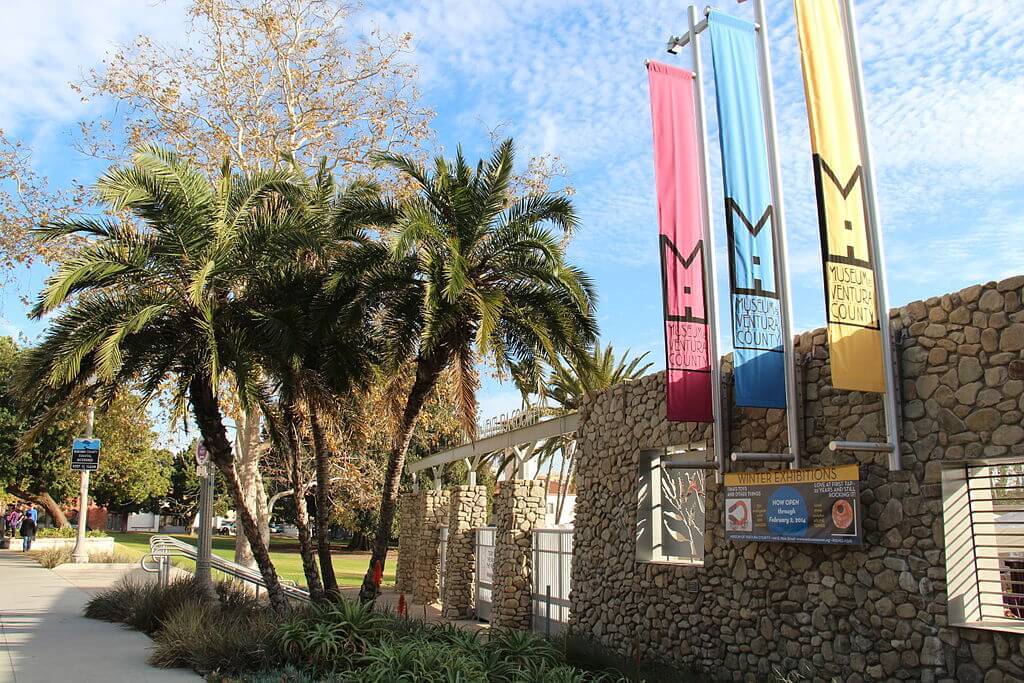 The Museum of Ventura County offers a fabulous glimpse into Ventura's history so it should definitely be on your itinerary!
The museum boasts 30 000 artifacts and artworks which are exhibited on a rotational basis. It does a wonderful job of linking the region's present to its past. For example, you can expect exhibitions on how the Native American tradition of weaving is practiced today, or how modernism impacted Californian architecture.
The museum is on Main Street so it's one of the most fantastic things to do in Ventura city center.
Exploring the abundant colors and scents of Ventura Botanical Gardens is one of the loveliest things to do in Ventura center.
Ventura Botanical Gardens was almost completely destroyed by a fire in 2017. Fortunately, the garden is making a great recovery. You can look forward to over 160 species of flora from regions of the world with a Mediterranean climate. There's also a small pine forest that provides a shady walk.
Be on the lookout for events at the botanical gardens. These are often free and will help you enjoy this attraction so much more!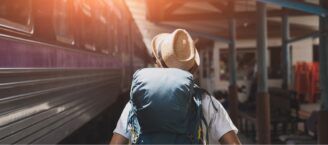 Unlock the The Broke Backpacker's GREATEST Travel Secrets
Sign up for The Broke Backpacker Newsletter to receive weekly tips on how to travel on a budget + a FREE copy of The Backpacker Bible!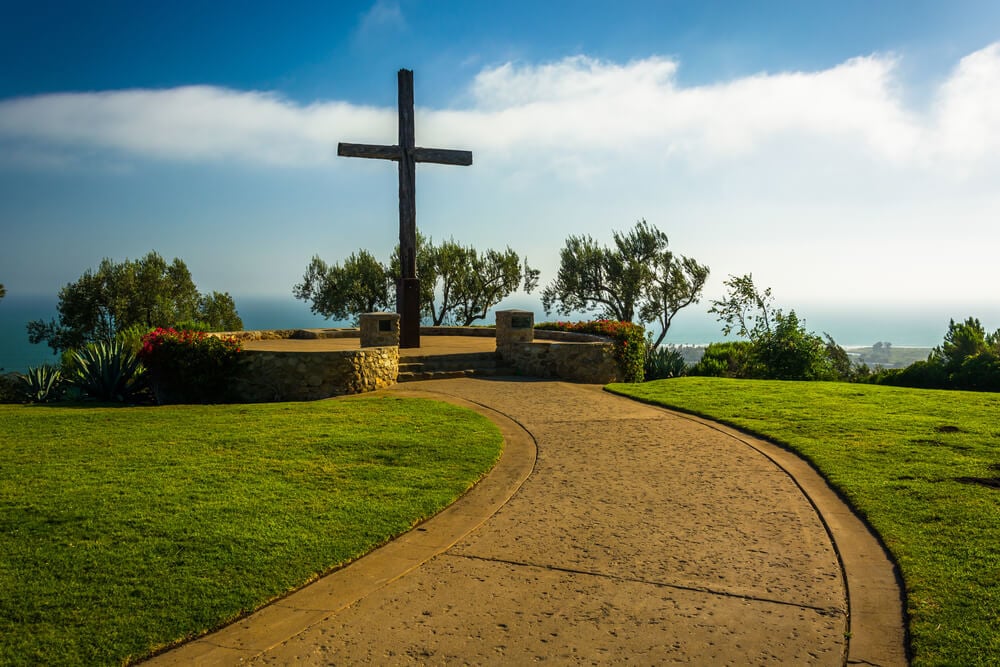 Walking up to Serra Cross is one of the most popular things to do in Ventura! This ancient landmark also offers great views and photo-ops.
The Serra Cross was planted on the mountainside in 1782 by Father Junipero Serra so that it would overlook the new Mission San Buenaventura. For centuries, it's been used as a landmark for sailors coming into the harbor. Today, it's more of a tourist icon that's surrounded by a 107-acre park.
Visit the cross in the early evening to enjoy a splendid sunset over the unbroken Pacific Ocean.
6. Explore Ventura Harbor Village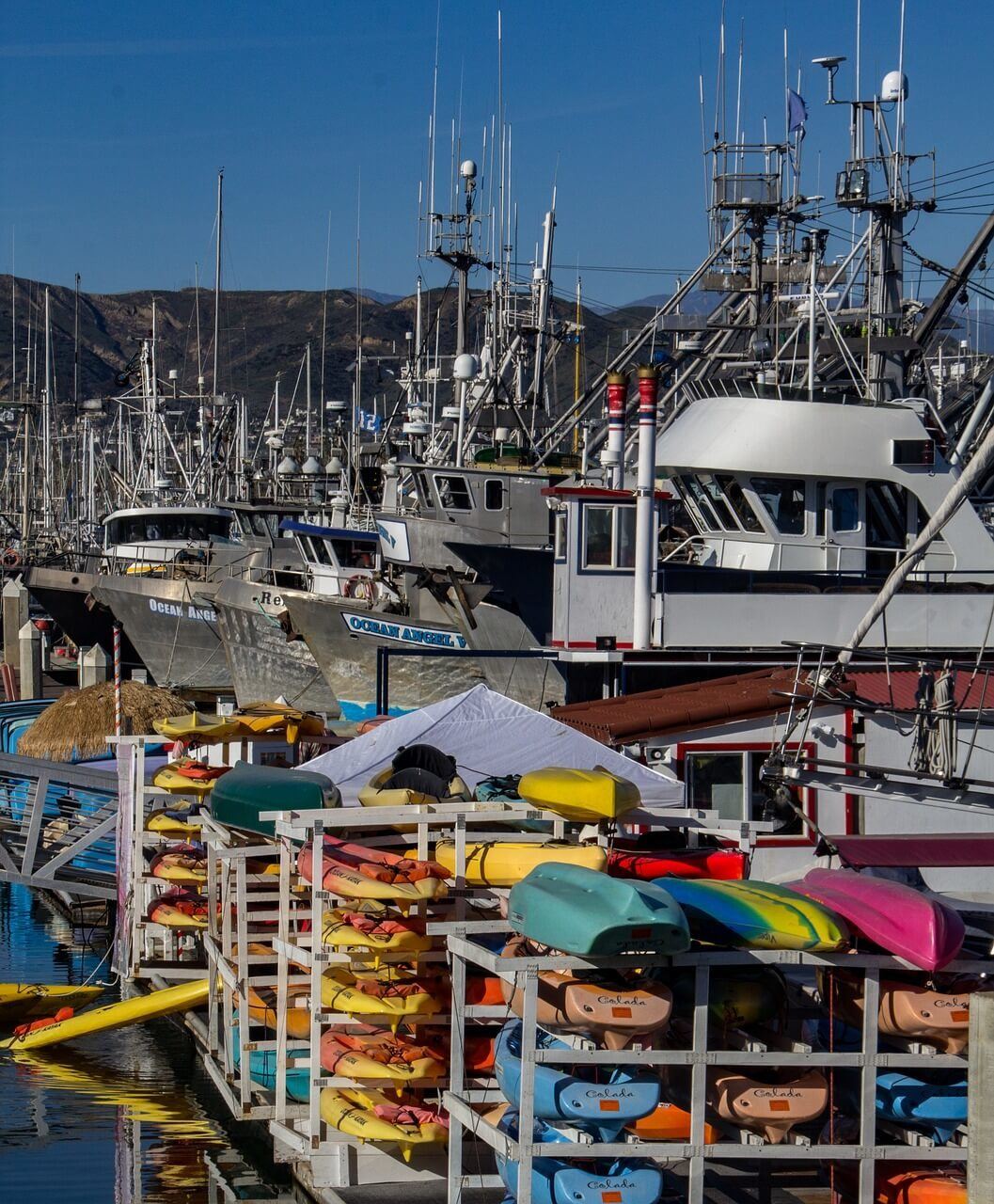 Ventura Harbor Village has some of the best things to do in Ventura County over the weekend, as well as a spectacular harbor location.
Ventura Harbor Village is an assortment of waterfront restaurants, shops, and bars. One of the loveliest things to do in Ventura, CA is buying ice-cream and strolling along the promenade. You can also hire a kayak to go out into the harbor waters, as well as book cruises to the nearby Channel Islands.
Unusual Things to Do in Ventura
For a small city, there are some unusual and quirky landmarks in Ventura. Check out our list to find out what to do in Ventura today!
7. Shop for Antiques
For a fun, one-of-a-kind experience, browsing through Antique Adventures LLC should be on your list of things to do in Ventura County today. This antique store has been purchasing estates since the 1980s and there are multiple dealers, so there is a huge variety of beautiful collectibles.
You can find everything from Native American artifacts to fine jewelry, as well as antique furniture. The store is the perfect place to pick up a unique souvenir from your time in Ventura.
8. Pilot a Duffy Boat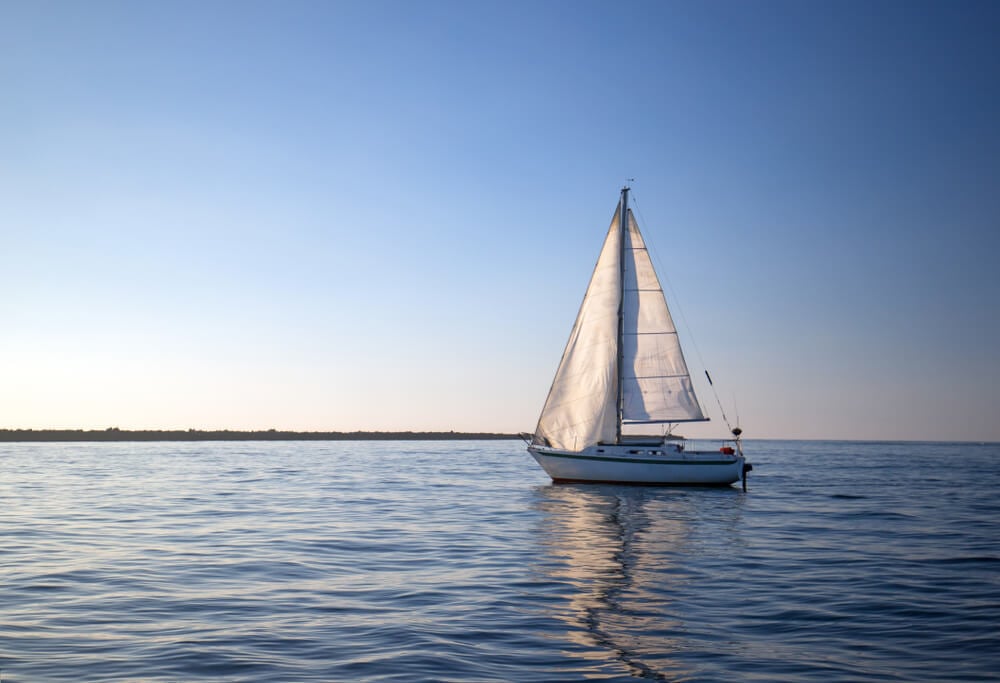 Exploring the harbor on a Duffy boat is one of the most fun things to do in Ventura County! It will allow you to enjoy the sea breeze, get a new perspective on Ventura and have fun at the same time.
Duffy boats were invented in California so they offer a great local experience. They're battery-operated and super easy to maneuver. You can hire a Duffy boat from Ventura Harbor Boat Rentals.
9. Visit a Former Cemetery
The strange thing about Cemetery Memorial Park is that the dead were never removed when the cemetery became a park in the 1960s!
All the headstones were removed and the cemetery was grassed over. Today walking through the park is one of the best things to do with your dog in Ventura. It also boasts several memorials to veterans.
However, it is a controversial place since some locals feel it's disrespectful to walk dogs on the final resting places of prominent historical figures from the area. So, if you're up for something unusual, exploring the park is for you!
Safety in Ventura
Ventura is generally quite a safe destination. It's a small city and the traffic is not too bad so it's great for cycling and strolling around.
As with most holidays, you should definitely consider getting travel insurance. This will give you peace of mind while you make your way through these epic Ventura things to do.
Read our tips for traveling safely before you fly and always get travel insurance. Check out our roundup of the best travel insurance.
Travel with peace of mind. Travel WITH a security belt.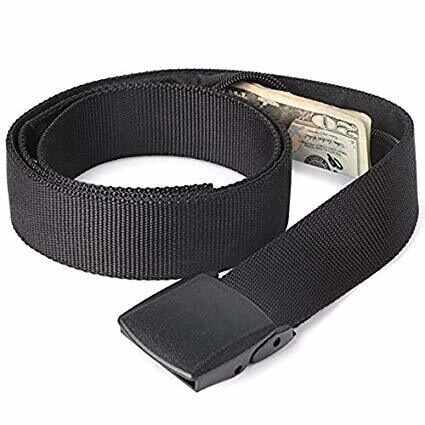 Custom-designed BY the Broke Backpacker FOR broke backpacking, the Active Roots Security Belt will keep your valuables safe no matter where you go.
It looks exactly like a normal belt except for a SECRET interior pocket perfectly designed to hide a wad of cash or a passport copy. Never get caught with your pants down again! (Unless you want to.)
Check on Amazon
Things to Do in Ventura at Night
Come nightfall, there are some fabulous indoor things to do in Ventura. Check them out over here!
For a sophisticated start to your Friday night, head to Four Brix Winery. It's a craft winery that only produces 2000 cases at a time so their wine is very exclusive.
This winery sources its grapes from Italy, France, Spain and, naturally, California. You can explore the barrels and production room, as well as enjoy a few glasses.
BrixHouse, the tasting room, also offers fun events, such as concerts in the cellar and wine dinners. It's an inviting, atmospheric space that's hard to leave!
Wondering what to do in Ventura, CA, in the evening? Attending a show at the local theater, the Rubicon Theater Company is one of the best things to do in Ventura over the weekend.
Although the theater does host a number of events, it focuses on plays, many of which are put on by the company itself. The company has won many regional awards so the shows are top quality! If you'd like a glitzy night out, going to a show is one of the best things to do in downtown Ventura.
Where to Stay in Ventura – Downtown Ventura
Downtown Ventura is where all of the best attractions are. The area has a pleasant atmosphere and beautiful landmarks. It is also still within walking distance of Ventura Pier.
Ventura City Hall
Mission San Buenaventura
Ventura Botanical Gardens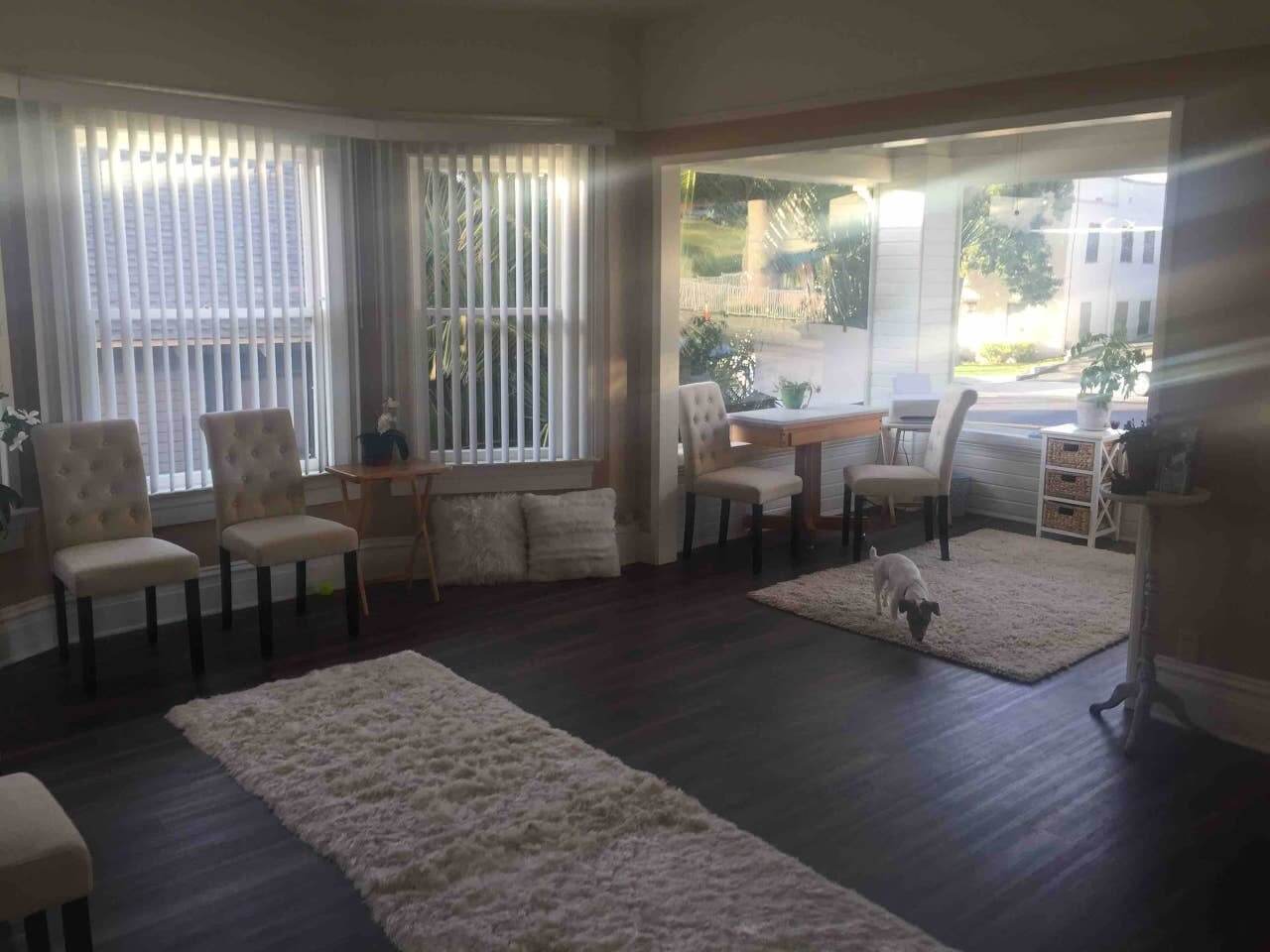 Within walking distance of Downtown Ventura's major attractions, this Airbnb offers great value for money. The space is a loft that has incredible views of the ocean and the Channel Islands! The downstairs part of the property operates as a healing center and you can always pop down for a yoga class or massage!
The Best Western Plus Inn of Ventura is just on the outskirts of Downtown Ventura. The rooms are spacious and comfortable, while rates are often inclusive of breakfast. Rooms also include a small fridge, microwave and coffee maker which helps to keep costs down. This is really great value for money!
Romantic Things to Do in Ventura
With a seaside location and intimate cafes, Ventura offers plenty of options for couples to sneak away and let the sparks fly.
12. Breakfast at Sunflower Kitchen & Bakery
Eating a delicious breakfast in a local bakery is of the best non-touristy things to do in Ventura and makes for a perfect date.
Sunflower Kitchen & Bakery has a wonderful patio where you can sit and enjoy the morning together. This eatery was established by a local Californian and prides itself on using local ingredients. Try the homemade, small-batch cookies!
13. Stroll Along Ventura Pier
The Ventura Pier extends 1600 feet out to sea and is a famous landmark in town. Come sunset, strolling along the pier is one of the loveliest things to do in Ventura for couples!
The Ventura Pier was first built in 1872 and restored in 1993. With fishermen, couples and photographers all frequenting the pier, it has a vibrant atmosphere. The pier is so large that it boasts toilets, food stalls, and water fountains. If you feel like extending your stroll, the Ventura Pier meets up with the Ventura Promenade which meanders along the sea. This is the perfect date for a laidback couple!
Do You Need Travel Insurance
Don't forget to sort your travel insurance! We've put together a roundup of Travel Insurance for backpackers – check it out here, or if you're low on time, get a quote from World Nomads, our favorite travel insurance provider.
Getting an estimate from World Nomads is simple – just click the button or image below, fill out the necessary info, and you're on your way!

Best Free Things to Do in Ventura
It's totally possible to travel without breaking the bank thanks to these fantastic things to do in Ventura on a budget!
14. Suntan on San Buenaventura State Beach
One of the best things to do in Ventura today is relaxing on one of its gorgeous beaches. San Buenaventura State Beach is a wonderful free attraction that's right in the heart of town so you can keep your transport costs low too!
San Buenaventura extends for around two miles and boasts a pretty coastline, as well as some wildlife. It's perfect for swimming and there are trained lifeguards on hand to keep you safe.
For an inexpensive meal, grab some snacks at the grocery store and have a picnic on the beach. There are a variety of picnic tables to choose from, some with screens for privacy.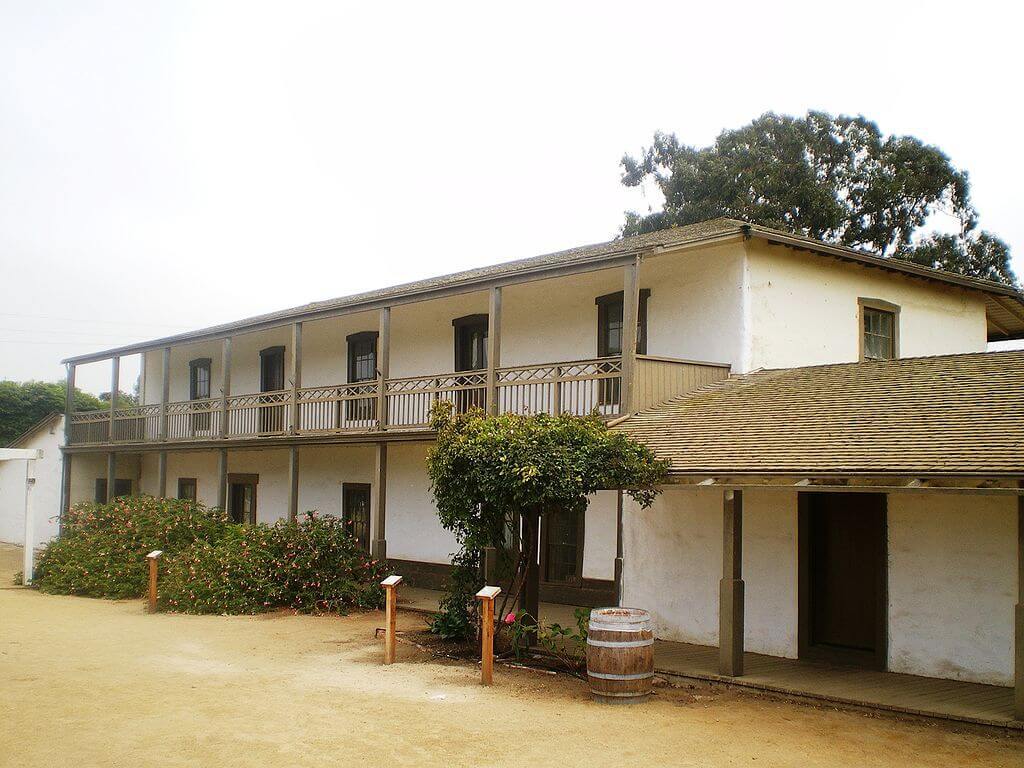 The Oliver Adobe Historical Park is a country home with a lot of history that's completely free to visit. Its history and peaceful gardens make it one of the greatest things to do in Ventura alone.
An adobe is a mud-brick structure. The Monterey style of colonial-era architecture developed in California. The Oliver Adobe has both of these rare features so it's a very special attraction!
Remember that the Oliver Adobe Historical Park is only open on weekends. Phone ahead to check that the venue hasn't been booked out for a wedding.
Books to Read in Ventura
The Backpacker Bible – Learn how to ditch your desk and travel the world on just $10 a day whilst building an online income.
Scar Tissue – The auto-biography of the Red Hot Chili Pepper's lead vocalist, Anthony Kiedes "rocked" my world the first time I read it. The story is about his entire life, from growing up in the City of Angels surrounded by drugs and bad influences, to becoming a rockstar. Any RHCP fan should read this; even if you're not a fan, you'll enjoy this book as it's an inside look into Hollywood in the 70s through 90s.
The Mountains of California – The musings and ramblings of John Muir, one of the most famous and beloved naturalism in American history.
Slouching Towards Bethlehem – A collection essays about some of California's greatest icons including John Wayne, Howard Hughes, and the Haight neighborhood of San Fran.
Things to Do with Kids in Ventura
Are you wondering what to do in Ventura with your little ones? Don't worry, we're here with some fun activities for the whole family!
16. Play on Emma Wood State Beach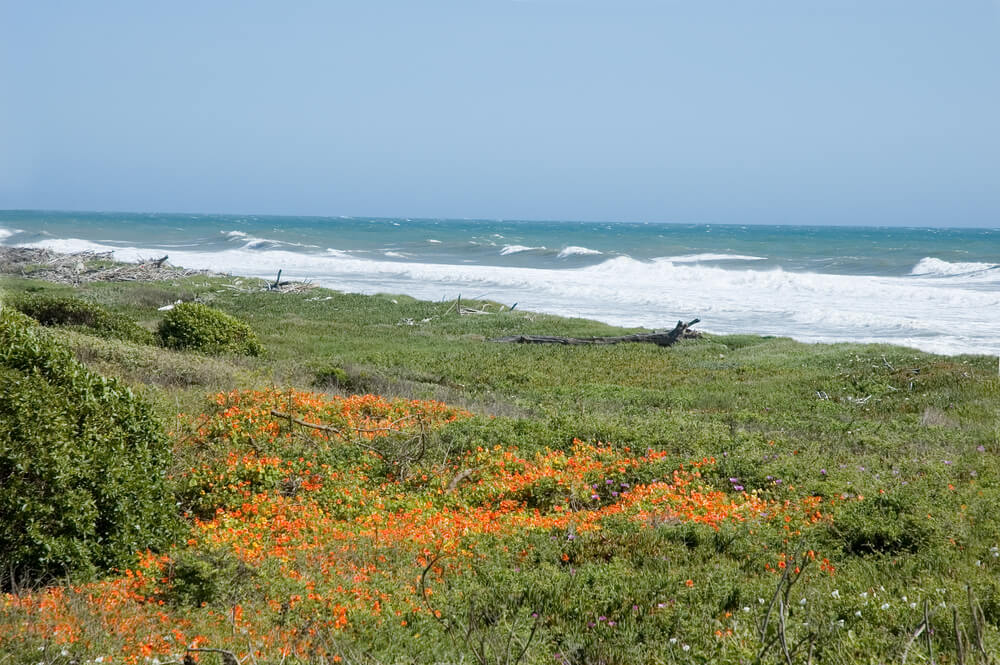 There are some exciting things to do on this Ventura beach. Thanks to its mild temperatures, it's ideal for swimming. It's also popular with surfers and anglers who can expect to catch bass and perch, amongst other species. This means that there is something for family members of all ages.
As if that's not enough to keep the family busy, there is also the ruined World War II artillery site to capture children's imaginations! You can also walk to the Ventura River Estuary to spot an amazing variety of animals like herons and raccoons (dolphins can be seen just off the coastline). Visiting this beach is truly one of the best outdoor things to do in Ventura!
17. Explore Lake Casitas Recreation Area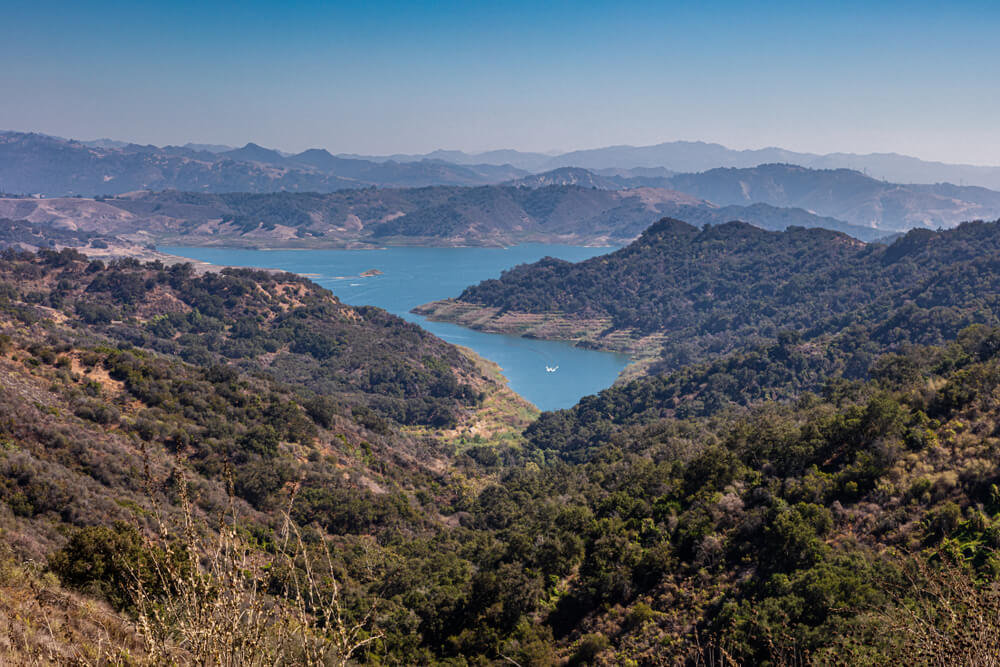 Parents, if you're looking for fun things to do in Ventura with your kids, the Lake Casitas Recreation Area holds all the answers!
Lake Casitas is part of the Los Padres National Forest and is just 20 minutes outside of the city. Although no swimming is allowed (the lake is a source of drinking water), there are some awesome activities for little children.
Your children can happily play miniature golf and go cycling on the car-free trails. There's also a water playground and a lazy river for kids to enjoy, while parents take in the stunning views.
Day Trips From Ventura
Ventura is surrounded by magnificent landscapes that offer a variety of unique, fun activities. Find awesome things to do near Ventura on our incredible list!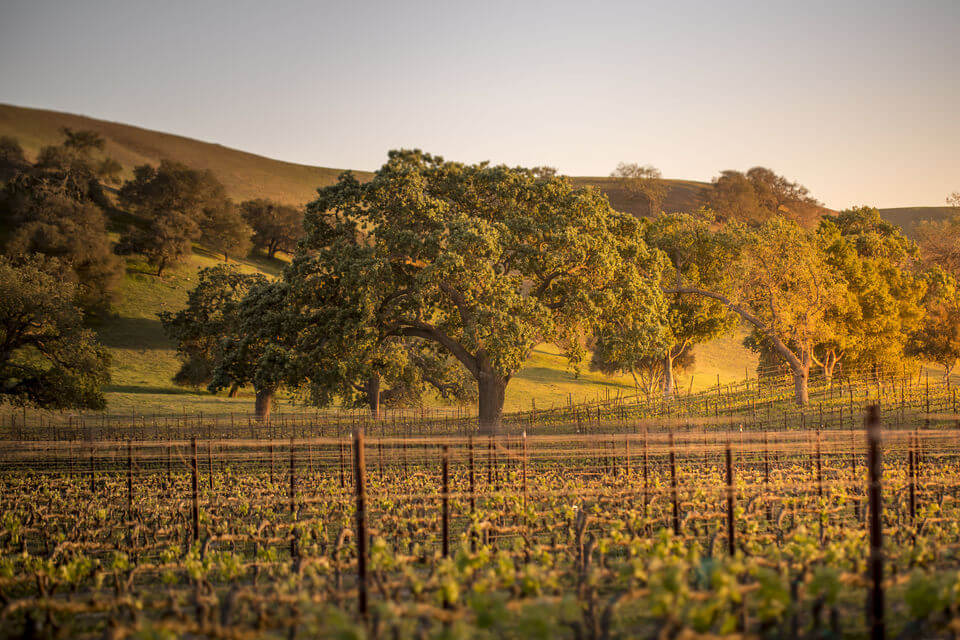 Foodies and culture lovers, this one's for you! Just over an hour outside of Ventura is the glorious Santa Ynez Valley which grows some of California's famous wines.
Exploring the vineyards is one of the best day trips from Ventura. In just one day you can visit about three wineries to learn what makes the region's wines so special. Most establishments offer tours of the barrel room, alongside wine tastings. If you find the wine to your taste, there are also discounted prices for buying directly from the vineyard!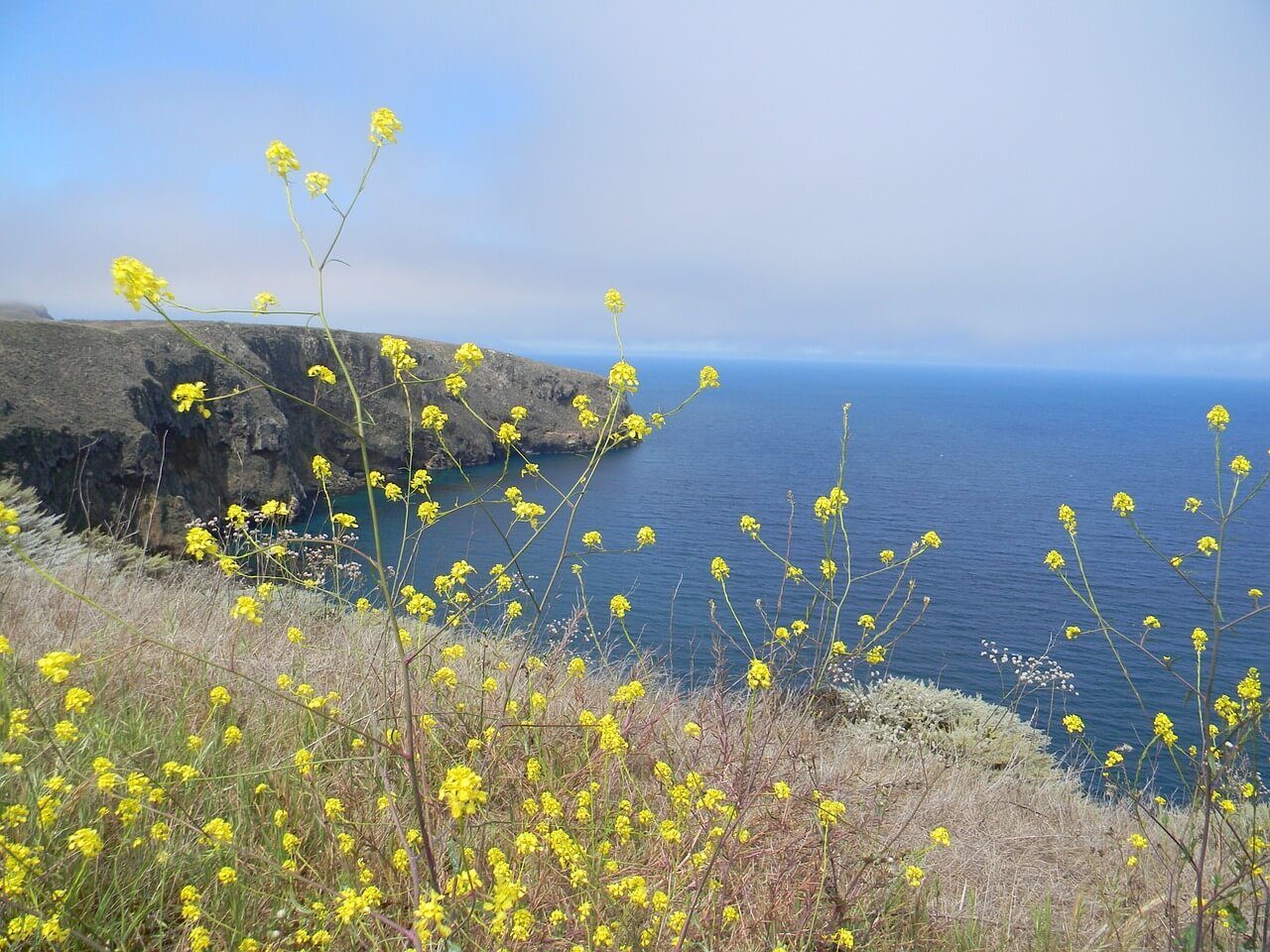 The five islands that you can see floating off the coast of Ventura offer such an abundance of wildlife that they've been called California's Galapagos! It's certainly worth making a day trip to the Channel Islands National Park.
The park has a visitor's center in Ventura Harbor so it's easy to plan your day trip. Entrance to the islands is free but you do have to book a ferry or helicopter to get there. Try to book as far in advance as possible since it's a popular trip with school classes.
Some of the plants and animals on these islands cannot be found anywhere else in the world. For example, on Anacapa Island, you'll find the Anacapa deer mouse which is very rare, as well as the world's largest breeding colony of western gulls! Santa Rosa Island, meanwhile, boasts 195 species of birds!
3 Day Itinerary in Ventura
With so many unmissable things to do in Ventura, it's important to have a plan of action. That's exactly what our 3-day itinerary provides!
Day 1 – Explore Ventura's Historic Heart
Today is all about discovering Ventura's central area. To start, head over to the Mission San Buenaventura. This site offers a glimpse of the city's history and also has lovely gardens!
Next up, walk towards the Ventura City Hall. It's a short walk down East Main Street before you turn left into North Oaks Street. The city hall is an iconic attraction, so take some good photos!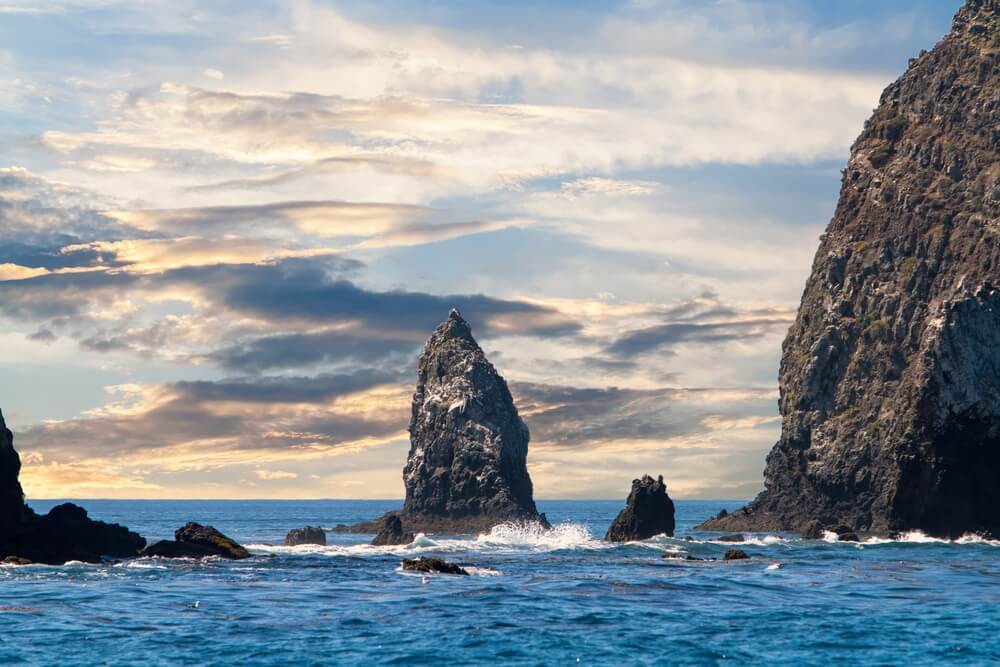 As it turns towards lunchtime, stroll to the Ventura Botanical Gardens which are just a three-minute walk from the Ventura City Hall. Here, you can admire various Mediterranean plants and learn about how the gardens are recovering after a devastating fire.
As evening approaches, it's time to hike up to the Serra Cross. The Serra Cross Park is right next to the Ventura Botanical Gardens but it is a bit of a climb to the wooden cross, one of the city's landmarks. Take a picnic along to enjoy as the sun goes down — the sight of the ocean bathed in golden light is breathtaking!
Day 2 – Stroll Around the Seaside
Ventura has a spectacular coastline and no itinerary would be complete without taking time to explore this area. In fact, we're devoting an entire day to it!
Start off by strolling along the Ventura Pier. Extending for 1600 feet, the pier is a landmark attraction in Ventura. It's populated with stalls and fountains, a wonderful atmosphere to start your day!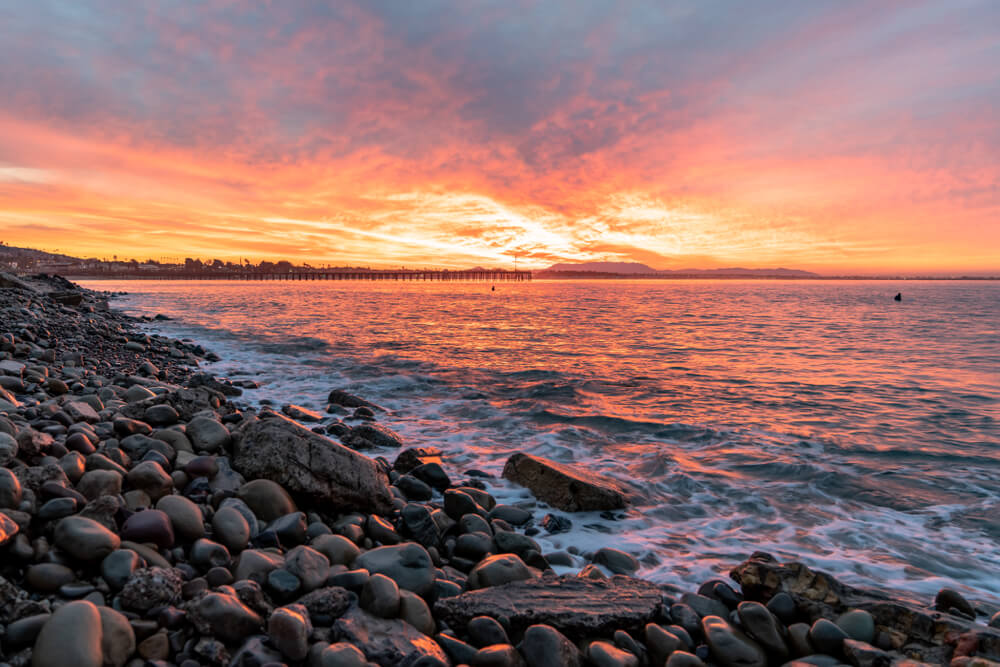 After this, head over to Ventura Harbor Village. It's 4.5 miles from the pier, so it's not practical to walk. Enquire at your hotel about public transport, if you can't drive or take a taxi.
Once you've explored Ventura Harbor Village, head towards Ventura Harbor which is almost a part of the complex. Here, you can either soak up the atmosphere or hire a canoe to explore the harbor!
Finally, take a taxi to San Buenaventura State Beach, which is just a ten-minute drive away. This is the perfect beach to spend the afternoon!
Day 3 – Learn More About Ventura's History
Start today off at the Oliver Adobe Historical Park. This manor house features aspects of the Monterey style of colonial-era architecture, as well as mud-brick walls. It's also completely free of charge!
From there it's a ten-minute drive to the Museum of Ventura County. This is a great place to learn more about Ventura's rich culture and traditions through amazing items! Visiting the museum is one of the best artsy things to do in Ventura since it explores the area's history through various art forms.
Finish off your day with a visit to the Rubicon Theater Company. It's just a 20-minute walk from the Museum of Ventura County. This award-winning local theater company puts on fabulous shows so it's a wonderful way to end your day!
Final Thoughts on Things to do in Ventura
Whether you're a history buff or a fan of water sports, Ventura has got something for you! The sheer variety of activities available in Ventura is incredible but it can also be overwhelming. That's why we've put together this definitive guide to things to do in Ventura, alongside our detailed itinerary and accommodation suggestions.
Ventura's seaside location has given it a relaxed holiday atmosphere, as well as some awesome attractions. It's a low-key city that nevertheless makes for an unforgettable holiday — just keep our list of things to do in Ventura close by!
---
Find out how YOU can support the site.
We're a big site with a big team and this job isn't always easy. But we do it because we love it – we love providing epic and free content. We love the knowledge that our content keeps you adventuring. We don't ask for money, but if you'd like to find out how you can help the site in more organic ways, click the button below.
Thank you for your support 🙂
And for transparency's sake, please know that some of the links in our content are affiliate links. That means that if you book your accommodation, buy your gear, or sort your insurance through our link, we earn a small commission (at no extra cost to you). That said, we only link to the gear we trust and never recommend services we don't believe are up to scratch. Again, thank you!