From Sag Harbor to East Hampton, the Hamptons are a constellation of coastal villages dotted along Long Island. Known for its relaxing atmosphere, quaint villages, and luxurious homes, it's no wonder the Hamptons are so often visited by New Yorks' elite.
As you might expect, there's no shortage of beautiful homes and Instagrammable eateries along this coastal region of New York state. In fact, the Hamptons are known across America to have some of the most beautiful villages in the country.
From houses surrounded by farmland and vineyards, to peaceful coastal homes and village cottages, vacation rentals are abundant in the Hamptons. Perfectly manicured lawns and landscaped rose gardens, as well as French Provance-inspired interiors, are common in this coastal area. It almost feels as if you've fallen into the pages of a Home and Garden magazine.
Summer vacation is the best time to visit the Hamptons. Likewise, as most homes include private swimming pools, Jacuzzis, and gardens, this is an idyllic location for a family gathering or a special event.
Quick Answer: These are the Top 5 Vacation Rentals in The Hamptons
Overall Best Value Vacation Rental in The Hamptons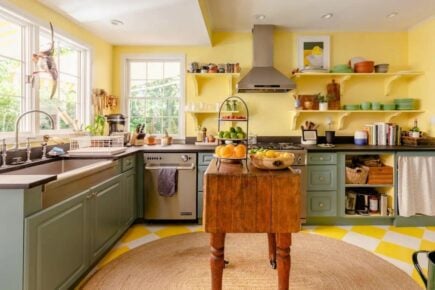 Overall Best Value Vacation Rental in The Hamptons
Cozy Utopian 3 Bed Home with Pool
> $$$
> 5 Guests
> Picturesque American home tastefully decorated with a large outdoor living space
> In a quiet and safe neighborhood in Southampton
Best Budget Vacation Rental in The Hamptons
Best Budget Vacation Rental in The Hamptons
Quaint 1 Bed Beach Cottage
> $
> 3 Guests
> On the oceanfront in Westhampton beach
> Classic loft cottage with deck with ocean views
Best Vacation Rental for Couples in The Hamptons
Best Vacation Rental for Couples in The Hamptons
Beachfront Eco-Cabin in the Woods
> $$
> 3 Guests
> Across the street from West Landing Beach in a nature reserve in Hampton Bay
> Secluded log cabin with private pool and modern interiors
Best Vacation Rental for Families in The Hamptons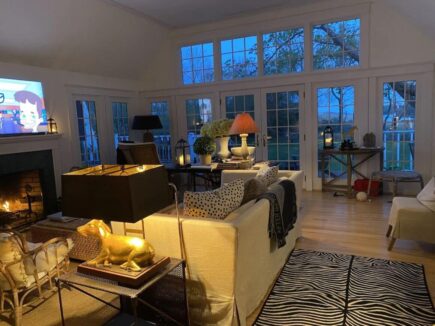 Best Vacation Rental for Families in The Hamptons
Stylish 3 Bed House with Shady Garden
> $$$
> 6 Guests
> Close to the beach and the main village in Southampton Village
> Elegantly renovated with large windows overlooking garden and creek views
Over-the-Top Luxury Vacation Rental in The Hamptons
Over-the-Top Luxury Vacation Rental in The Hamptons
Ultra-Luxurious 7 Bed Estate with Basketball Court
> $$$$
> 14 Guests
> Located in Central Southampton, 2 miles from Coopers Beach
> Newly remodeled and fitted with top-of-the-range fittings and furnishings

Unlock Our GREATEST Travel Secrets!
Sign up for our newsletter and get the best travel tips delivered right to your inbox.
Types of Accommodation in The Hamptons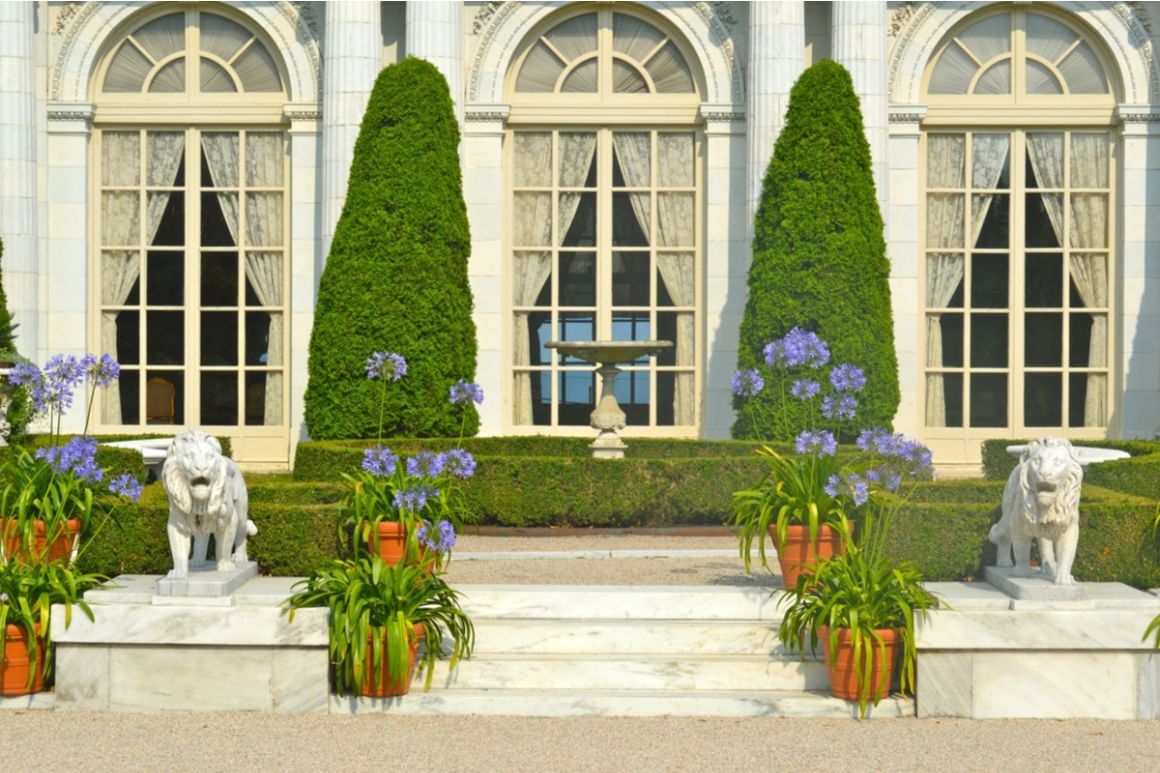 Estates, Mansions, and Manor Houses
The Hamptons are scattered with large private properties, many of which are hidden behind manicured hedges and tall trees. As one might expect, these luxury vacation rentals in the Hamptons don't come cheap, yet do come stocked with everything you might need for a relaxing summer vacation. Familiar with the saying 'you get what you pay for'? Well, this is rightfully true for accommodation here. Expect to pay a higher price for extraordinary luxury and beauty.
Estates, mansions, and manor houses usually house the best of the best when it comes to furniture and appliances. Even better? With large manicured gardens, they include access to private grounds, swimming pools, and Jacuzzis. You might even be so lucky as to come across a tennis court! 
These large and extravagant holiday homes in the Hamptons are ideal for large families or groups of friends, as well as those wishing to host special events or parties.
Beach Cottages
Being a coastal region, the Hamptons are filled with beach cottages. From bachelor-style homes to five-bedroom beach cottages, this type of accommodation ranges in size, price, and levels of luxury. Many of these million-dollar properties boast stunning ocean views and direct access to pristine windswept beaches along the famous coastline.
Over the summer months, you'll be treated to great surf, kayaking, stand-up paddleboarding, and fishing, making this the perfect place to stay for adventurers. With fully-equipped self-catering kitchens and almost everything else you might need from a beach vacation rental in the Hamptons, these homes are also a great option for families and digital nomads. If you pick wisely, there are many beach homes suitable for wheelchair users.
Garden Homes
Scattered with river inlets, ponds, and marshlands, the Hamptons' rich and nutritious soil helps beautiful gardens flourish across the region. From rolling lawns lined with immaculate flowerbeds to houses hidden beneath canopies of tall trees, you'll find some of the most beautiful gardens surrounding the Hamptons' luxurious abodes. 
Best of all, even from an inland garden cottage, you'll always be able to enjoy the smell of the ocean (which is never too far away). These holiday rentals in the Hamptons are well-suited to families and groups of friends. Often located in or just beyond the main villages and towns, they're also a good option for weekend visitors interested in local eateries and boutiques, and those searching for a buzzing night scene.
Top 20 Vacation Rentals in The Hamptons
From ten-bedroom mansions with tennis courts and heated swimming pools to charming cottages nestled amongst the trees, the Hamptons are overflowing with world-class holiday homes for relaxation seekers.
$$$
In a quiet and safe neighborhood in Southampton
5 Guests
Picturesque American home tastefully decorated
The Hamptons are an embodiment of homemaker Martha Stewart and her impeccable flair for interior design, and this house is a testament to this. It's a quaint three-bedroom house that looks small from the outside but is, in fact, spacious and bright once you step through the front door. From sunny reading nooks to the covered outdoor BBQ area, this is the perfect setup for a summer vacation. 
The best part of this rental is its stunning interiors. Fitted with a perfectly curated mixture of beautiful objects and appliances, painted and plastered walls, and strung Christmas lights, you'll find it hard to leave this beautiful self-catering vacation rental in the Hamptons.
$
On the oceanfront in Westhampton beach
3 Guests
Classic loft cottage with deck and ocean views
If basic and budget is what you're after, we've got you covered. This tiny but well-equipped Hampton home is located on the water's edge in Westhampton. The wooden bungalow overlooks ocean views from its spacious outdoor BBQ deck, and includes a fully equipped kitchen. The hosts even allow for pets to join you on your visit.
Ideal for long-stay digital nomads or those on a lower budget, you'll be pleasantly surprised by the quality, and of course the location, of this stunning beach cottage!
$$
Located in the green neighborhood of Tuckahoe
6 Guests
Large home with a landscaped garden and pool
Suburban utopia comes to mind when wandering through the halls of this beautiful home. Fitted with brand new fittings and designed with inspiration from old France and Italy, this home oozes beauty across every room. 
Themed bedrooms finished with moody wallpapers and linens lead to a library area with a spiral staircase.
Best of all? The garden is full of surprises! From rolling lawns to manicured rose gardens, and overflowing floral archways, this home truly is something out of a Country Living magazine.
Is This the Best Travel Pack EVER???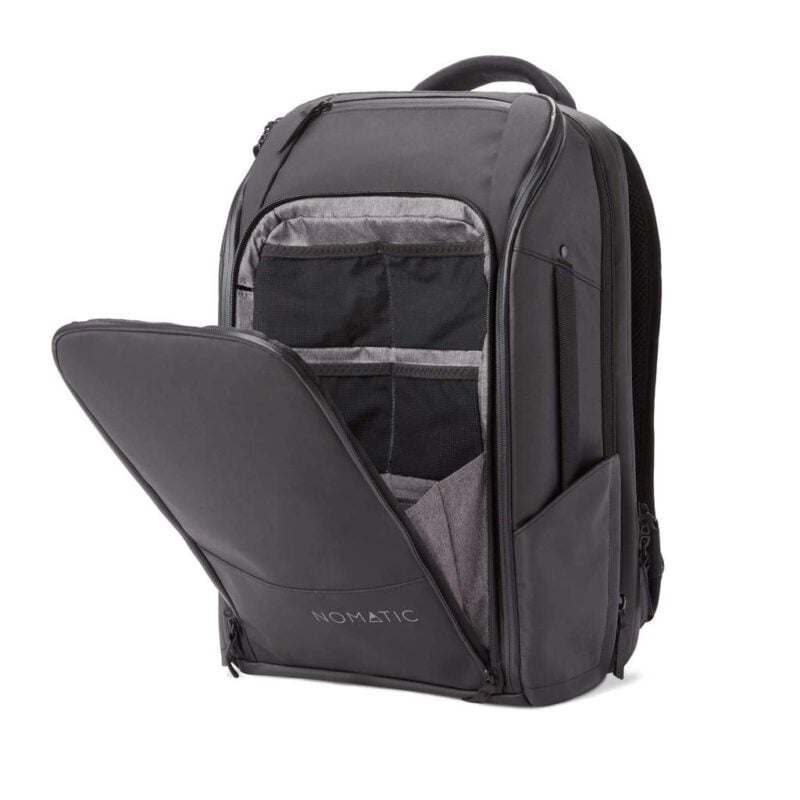 $$$$
Located in Central Southampton, 2 miles from Coopers Beach
14 Guests
Top-of-the-range fittings and furnishings
This luxury vacation rental in the Hamptons blends a traditional countryside exterior with sleek and stylish modern interiors. Recently remodeled with all new furniture and top-of-the-range appliances, the chefs-style kitchen will make it worth your while to cook, even when on vacation.
The entire home is flooded with natural light, which flows through the multitude of windows and doors. Bright white furniture with touches of grey positioned strategically to maximize open space, give the home its ultra-modern feel. The house is surrounded by pristine lawns and a huge outdoor swimming pool, perfect for a family affair or large gathering.
$$$
Close to the beach and the main village
6 Guests
Elegant large windows overlooking garden and creek views
Specially curated furniture fills this stunning house with charm and intrigue. From one room to the next, you'll be surprised with pops of color, and interesting art. Best of all this understated home sits shaded by tall trees, which makes the patio the perfect spot to enjoy a midday lunch. From the patio, you'll be blessed with stunning river views through the rustling trees.
The shared living space is the perfect spot for a family gathering. With plenty of comfortable seating, a warm wood-burning fireplace, and tons of candles and dim lights, this is the best vacation rental in the Hamptons to spend a cozy holiday cuddled up by the fire!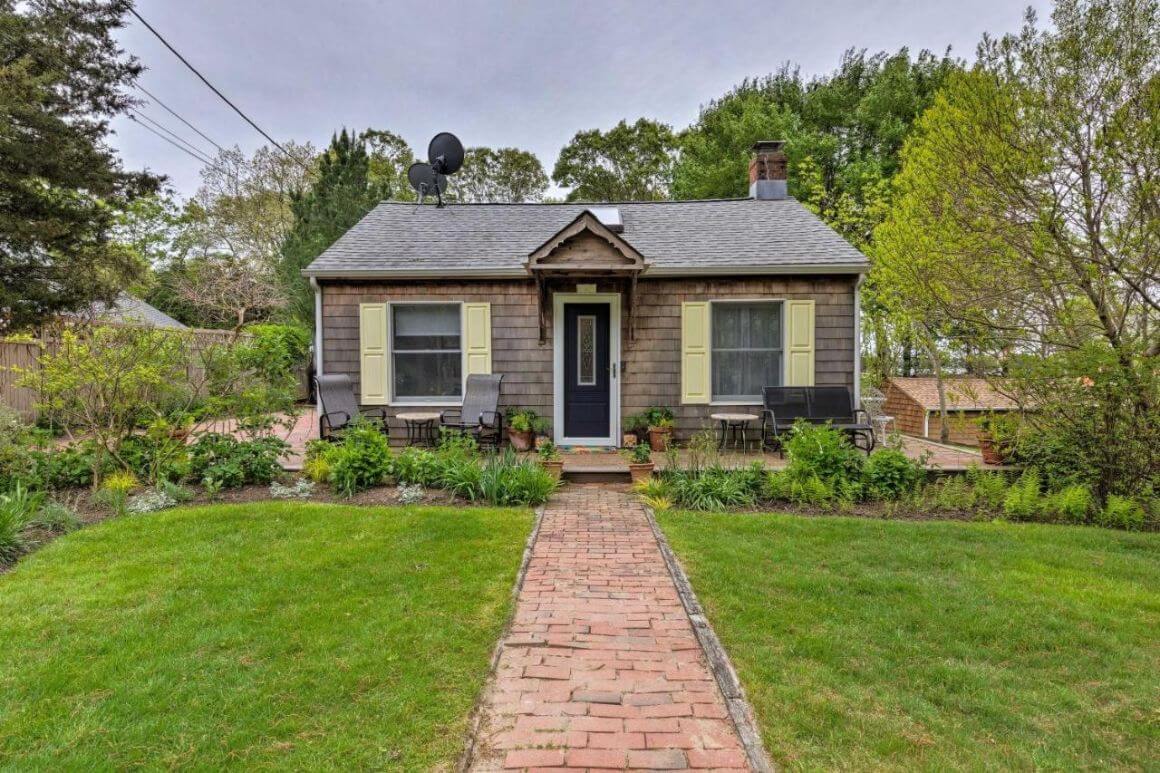 $$$
Within walking distance to the beach in East Hampton
5 Guests
Newly remodeled cottage with patio and manicured garden
What more could you want from a weekend getaway than a cozy and well-equipped vacation rental in a convenient location? This cottage has it all. 
It has high ceilings, and has been recently remodeled with refurbished classic fittings and cabinetry. Fitted with cozy and comfortable furniture, the cottage has a super welcoming vibe. You'll find it easy to call your home-away-from-home!
Finally, there is a large yard with an outdoor BBQ area, a dining area, and a huge lawn. Perfect for children to play on!
$$$
Within 10 minutes of any major attraction in the area
8 Guests
Beautiful garden and huge pool
Swimming pools and Jacuzzi's aren't too hard to come by in the Hamptons. This stunning contemporary home is the perfect example with access to a huge garden and outdoor swimming pool, shaded by tall trees. You'll also enjoy using the Jacuzzi, which is located on the sunny deck overlooking the pool.
The deck accommodates the Jacuzzi as well as a super comfortable outdoor living area fitted with top-quality furniture. I can totally imagine enjoying a family BBQ on this spacious deck.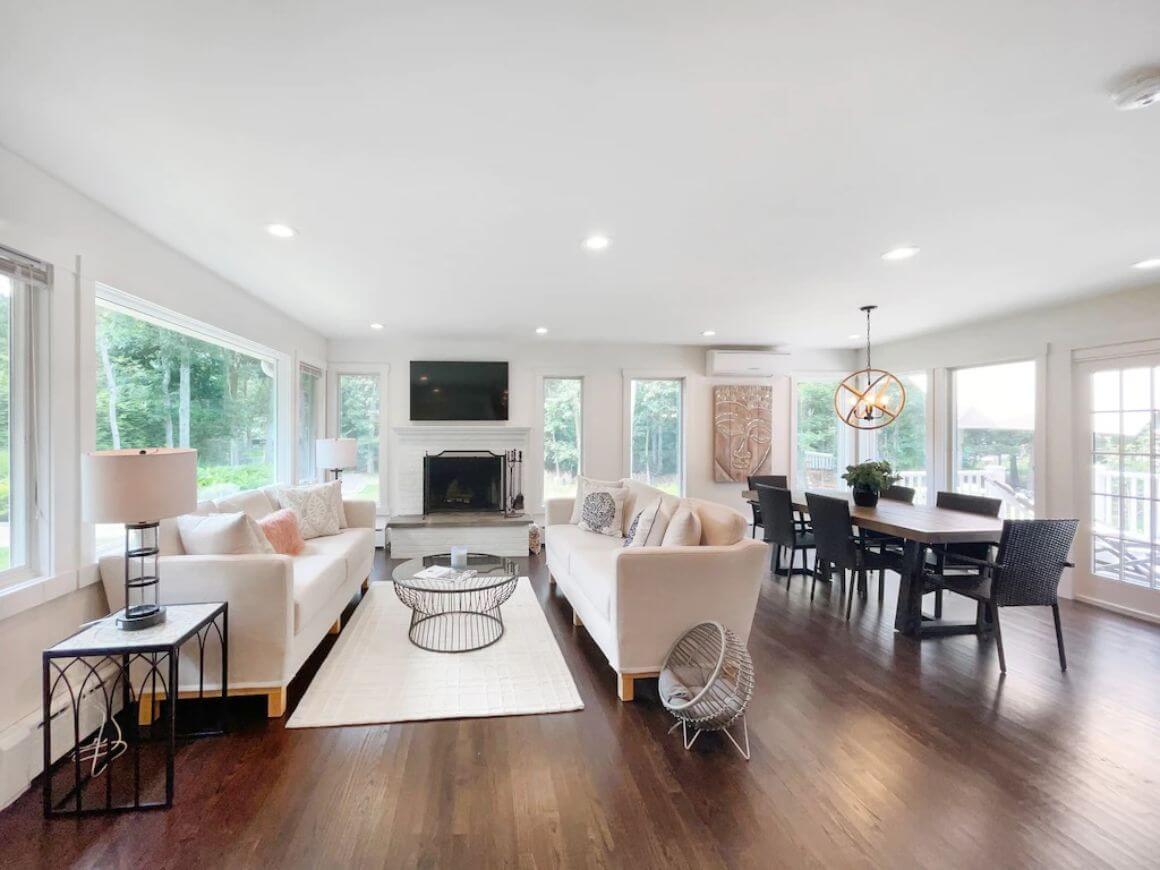 $$$
Nestled between trees in East Hampton Springs
7 Guests
Wheelchair accessible
Recently renovated with an all-new chef-standard kitchen, freshly painted walls, and brand new fittings and cabinets, this stunning home still oozes the old charm of the house it used to be. For example, the hardwood floors, high ceilings, and traditional wood panel exterior have all been well preserved.
Today, the interior is spacious and bright and is filled with comfortable contemporary furniture in neutral colors. While the house is raised above the ground on a lovely patio, there is a wheelchair-friendly entrance, making this one of the best vacation rentals in the Hamptons for accessibility.
$$
Walking distance to everything
3 Guests
Bright and spacious condo
If we had to describe this one-bedroom home in two words, it would be small and charming. Size really doesn't matter when it comes to a quality home, and this house proves it. Although small, it's fitted with everything you might need from a self-catering holiday home in the Hamptons and is the ideal spot for two adults (plus one child). 
It's decorated with charming interiors and homey furniture, making it truly feel like a home. The owners have thought of every detail across the property, including beach-style decorations, access to two bicycles to use in town, and a great outdoor BBQ area.
$$$
Located in Bridgehampton, a 5-minute drive from the beach
12 Guests
Classic old home with a huge landscaped garden
When gathering with your family for a vacation away, there are some things you'll need to consider.
You will need a large home with plenty of space. This luxurious house has seven bedrooms – enough space for all your cousins, aunts, and in-laws to enjoy their privacy while on a group vacation. As well as tons of common space. The home has many common living areas, including two lounges, a music room, a home cinema, and a pool room. There's even a bar for the adults to enjoy once the kids are asleep! 
Lastly, a large garden. This house boasts a huge manicured yard with a swimming pool and Jacuzzi as its centerpiece. If it's within your budget, you can't go wrong with this beach vacation rental in the Hamptons.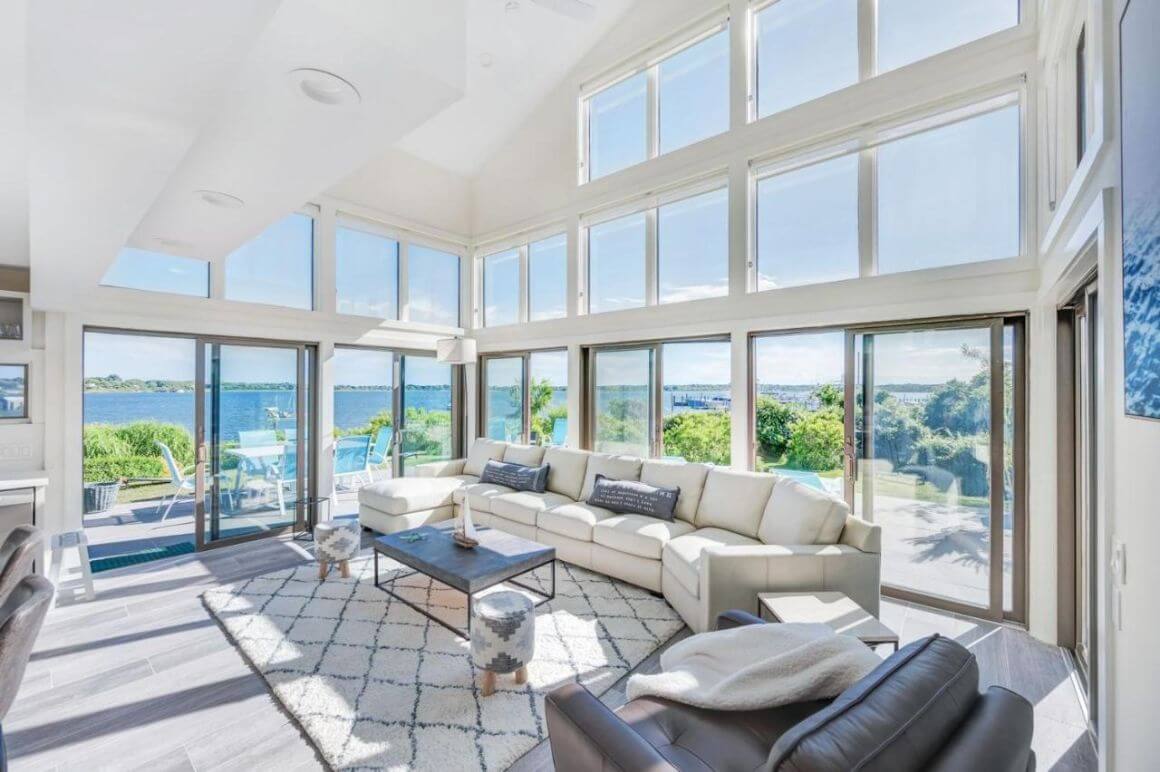 $$$
On the historic East Lake Drive in Montauk
8 Guests
Lots of natural light and a Jacuzzi deck
Great views, a comfortable shared living space, and a convenient location. What more could you ask from a holiday home in the Hamptons for a friend's getaway? This rental is well located for outdoor adventurers. It's close to hiking and cycling trails, and couldn't be closer to the lake.
The star of the house is its front patio and garden, which boast sweeping views of the lake. Picture it now; enjoying a drink in the Jacuzzi with a group of your friends as you wait for the BBQ to heat up on a warm Hamptons summer's day.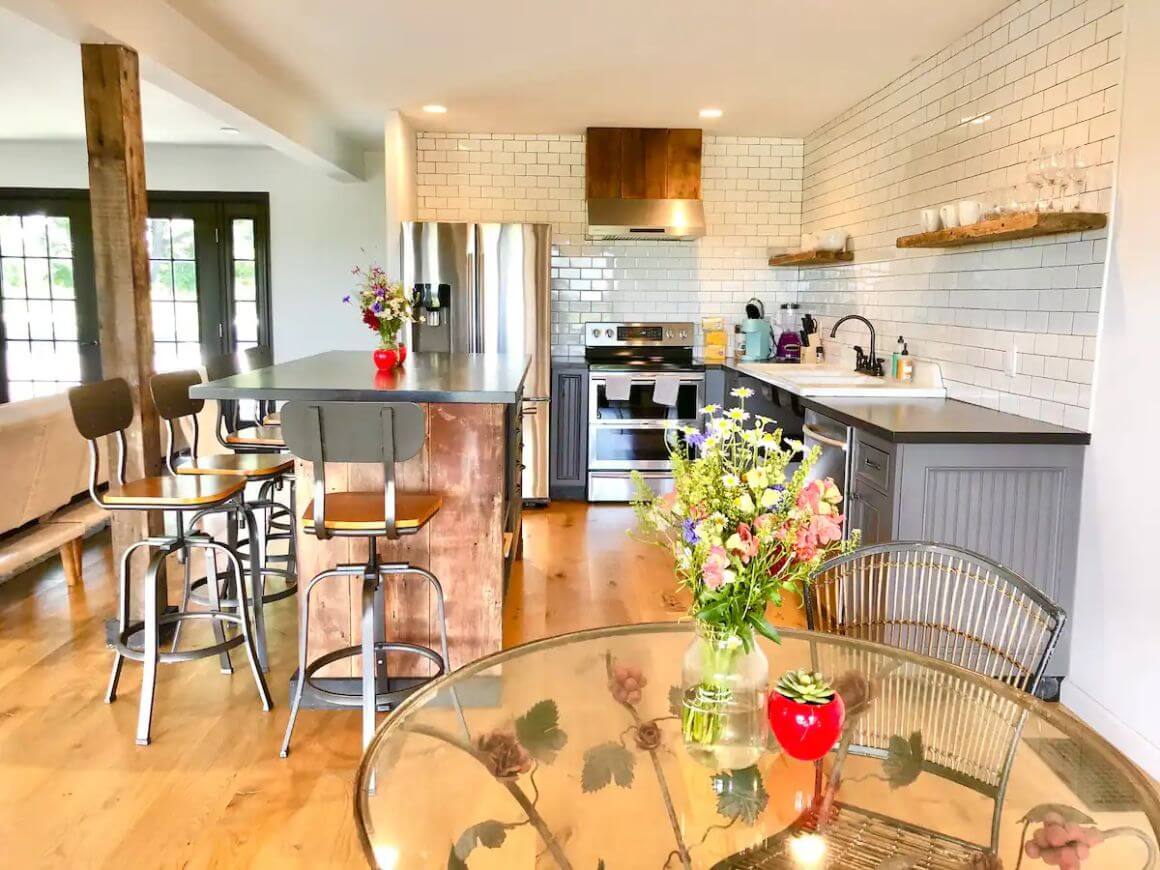 $$$
Located on a lush berry and flower farm at Mattituck
3 Guests
Contemporary loft with sweeping farm views
Have you ever wanted to spend a vacation on a farm? Wake up to the smell of fresh flowers and enjoy sweet berries harvested from the farm at this rustic holiday home in the Hamptons. 
This barn, which has been converted into a studio, is fitted with modern finishes and contemporary furniture. Floor to ceiling windows and doors welcome plenty of natural light into the home, which has a unique, yet homey feel about it. 
With access to an entire flower and berry farm at your doorstep, feel free to pick fresh flowers and berries to decorate the house or to use in the well-equipped kitchen.
$$
A short walk from the beach
4 Guests
Stylish interiors with eclectic pottery and a peaceful garden
Filled with warm wooden interiors and velvety linens, this country cottage, which sits secluded in a small forest of trees, is the perfect spot to enjoy a private and romantic honeymoon. 
The house is fully-equipped with everything you might expect from a self-catering vacation rental in the Hamptons. A large kitchen complete with all the basic spices and condiments, and a warm wood-burning fireplace in the living room are the perfect combination for a night in with your loved one.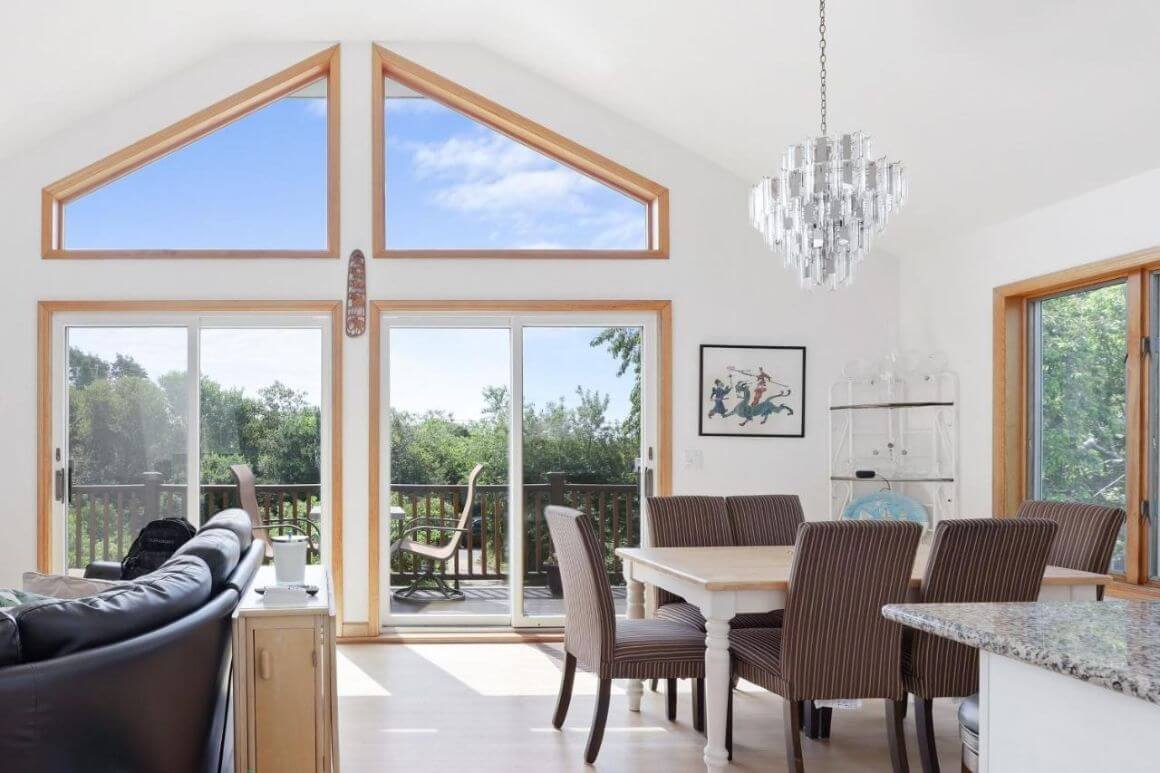 $$
Walking distance to restaurants, shops, and bars
8 Guests
Modern and spacious home with ocean views
Nightlife in the Hamptons is mellow, to say the least, ranging from beach bars to grill shacks. This four-bedroom home is smack-bang in the middle of Montauk, making it easy to walk from one bar to the next before finishing up in your comfortable holiday home.
Aside from a great location, the house itself boasts loads of bright sunshine, fresh white linen, and a large living space. The living area and deck is the perfect spot to open a bottle of wine and enjoy the sunset before heading out for a night in town – one of the many reasons this is a top holiday home in the Hamptons for nightlife seekers.
$$
Surrounded by rivers and lakes in Southampton
6 Guests
Overlooks water marshes
Whether you're admiring views from the garden, the large deck space, or through the many glass windows across the house, you'll be pleasantly surprised with coastal marshland views from every corner of this stunning home. Your only issue might be that you'll have to put sunscreen on when sitting inside the living area. Yes, it is that sunny!
Inspired by French architecture and interiors, the custom kitchen is the place to be. From your custom-designed center island, you'll be able to watch the sunset as paddle boats slowly row past.
$$
In a nature reserve in Hampton Bay
3 Guests
Secluded log cabin with private pool and modern interiors
Although basic, this eco-cabin has everything you need for a holiday by the sea. This retro-rustic cabin boasts modern interiors using sleek environmentally friendly materials. Picture wooden walls, jute carpets, and a secluded outdoor shower. 
This is the ideal spot for an active couple, who might make use of the kayak and fishing gear provided by the owners. Alternatively, we won't judge if you prefer sipping a cocktail on the semi-private beach out front, which is part of a private nature reserve. Talk about romantic privacy!
$$
Located at North Harbor in Montauk
4 Guests
Classic contemporary interiors with harbor views
Located on the banks of North Harbor Lake, this holiday home is blessed with unbeatable views. Naturally, you'll find yourself spending the majority of your time on the luxurious patio, which overlooks the quaint sailing harbor and is fitted with comfortable lounge furniture and an outdoor dining table. 
The interior of the home is simple yet perfect. Anything you need, you'll find it in the kitchen. With washer dryer facilities, you might even be tempted to stay longer and make this your home in the Hamptons.
$$$
Surrounded by water in Southampton, near beautiful beaches
4 Guests
Bright and spacious home with large lawn rolling into the water
Perched on a bank of land between river and ocean, this suburban utopia is one of the best vacation rentals in the Hamptons. The kitchen is so beautifully decorated and well fitted, your only struggle will be to decide whether to eat out or stay in. 
With a bright and spacious living area, it is the perfect spot to spend a chilly day indoors, enjoying the warmth of the fireplace.
Finally, the house has a large deck with a comfortable outdoor living space, as well as a garden BBQ, with nothing between you and the water's edge but lush green lawns.
$$$$
Nearby Southampton restaurants, supermarkets, and beaches
12 Guests
Includes a heated outdoor pool, jacuzzi and BBQ kitchen
Opulence, extravagance, and elegance. All these words do well to describe this luxury vacation rental in the Hamptons. This spacious home has been recently remodeled using top-of-the-range modern fittings. Think black marble waterfall countertops, hanging lighting fixtures with dimmable features, and sleek glass railings.
You'll have access to a huge garden with an outdoor swimming pool, a covered pool lounge area, and a full outdoor BBQ kitchen. Keep the mess outside with this large outdoor preparation area, fridge, sink, and top-quality BBQ.
$$$
In a quiet neighborhood in Sag Harbor
6 Guests
Includes a children's play-room, swimming pool, and tennis court
The estate to out-do all estates. This large three-bedroom house is filled with activities and games to keep you, your children, and your furry friends busy. The wrap-around porch dotted with seating options will make sure you don't miss a beat as your loved ones run wild across the spacious property.
Ideal for those traveling with pets and young children, the home has a safe, gated outdoor swimming pool. There's also a dedicated children's playroom filled with toys and activities, and a huge lawn for outdoor activities.
Don't Forget Your The Hamptons Travel Insurance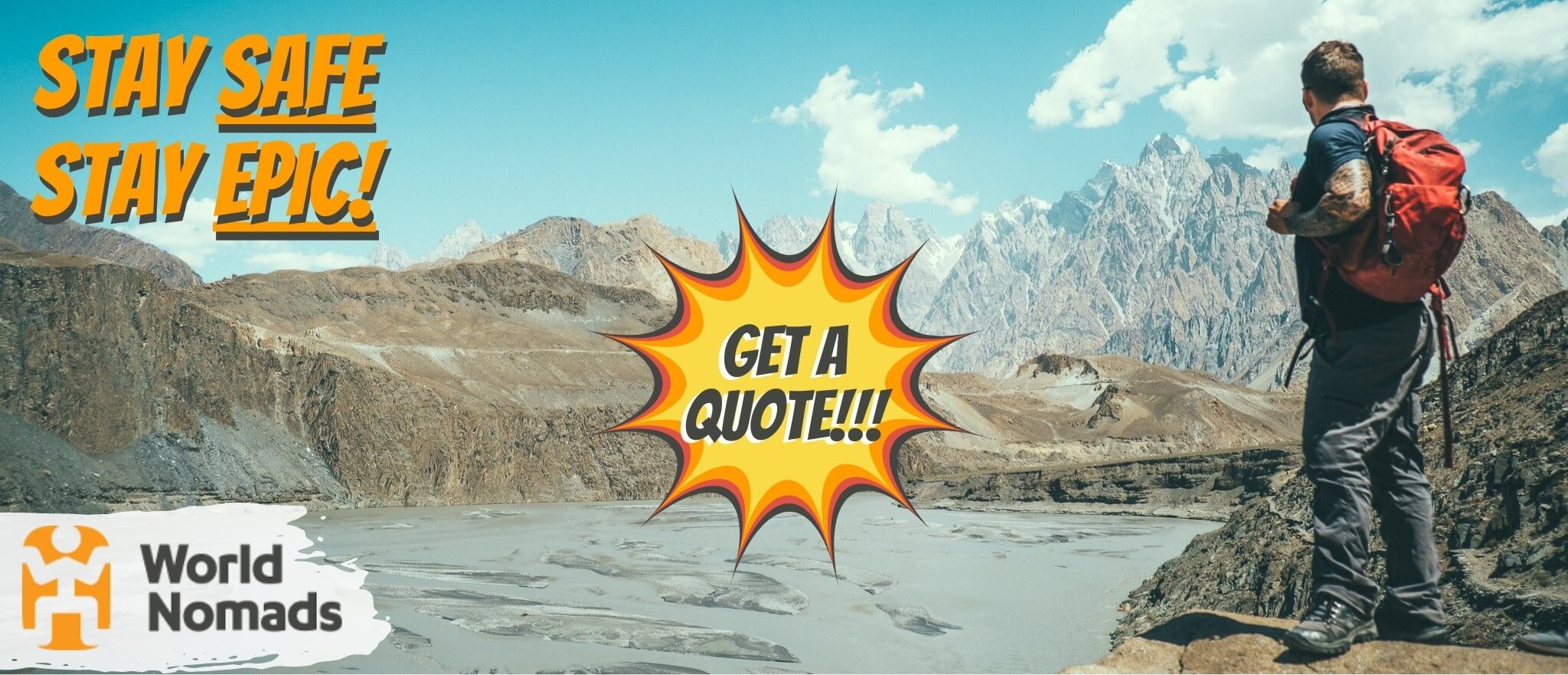 World Nomads' mission is to support and encourage travellers to explore their boundaries. They offer simple & flexible travel insurance, and safety advice to help you travel confidently.
They've been doing it since 2002 – protecting, connecting, and inspiring independent travellers just like you.
Get a quote below or read our in-depth review!
Final Thoughts
While many might think a vacation in the Hamptons is limited to high-earners with extravagant budgets, the area is also home to many stunning small and simple suburban homes and cottages. From coastal cottages to mansions with acres of manicured gardens, you'll find some of the top luxury vacation rentals in the Hamptons. 
Join some of the countries most well-known personalities in the region for a summer vacation. Rent one of the countless stunning holiday homes and experience the world-class hospitality that the area has to offer.
---
Bye for now, but not forever!
If you want MORE top-tier Broke Backpacker content like this, then sign up for our weekly newsletter below to get the latest and greatest!
And for transparency's sake, please know that some of the links in our content are affiliate links. That means that if you book your accommodation, buy your gear, or sort your insurance through our link, we earn a small commission (at no extra cost to you). That said, we only link to the gear we trust and never recommend services we don't believe are up to scratch. Again, thank you!