From the idyllic beaches in the south to the peaceful mountains up north, and the bustling metropolis of the Kingdom's capital city, Bangkok, Thailand has stunning areas are just a tiny part of the reason why people flock there.
No matter what type of traveller you are – adventure, party, foodie, fitness or chill – there is something for you in this beautiful, culturally diverse and welcoming country.
Alongside the good and beautiful, Thailand faces many challenges. Generations of irresponsible tourism and lack of environmental education has made pollution and environmental concerns a major issue. Significant social and gender inequality exists across the country, and many of our furry friends who call Thailand home could benefit from some extra TLC. On top of the issues with roots in Thailand itself, recent years have seen an influx of migration from their neighbours in Myanmar, who have come to Thailand in need of a safe haven from military dictatorship and civil war.
It's a lot, isn't it? Hearing about all the injustice in the world can be overwhelming and sometimes even paralysing. Volunteering in Thailand is just one of the ways we can contribute to meaningful causes and have a beneficial impact.
If you're planning a trip to this South East Asian gem, and plan to add a bit of extra purpose (beyond indulging in as much pad thai and mango sticky rice as possible), spending some time volunteering is a great way to do it.

Do You Want to Travel FOREVER??
Pop your email in below to get a FREE copy of 'How to Travel the World on $10 a Day!'.
Top 3 Volunteer Projects in Thailand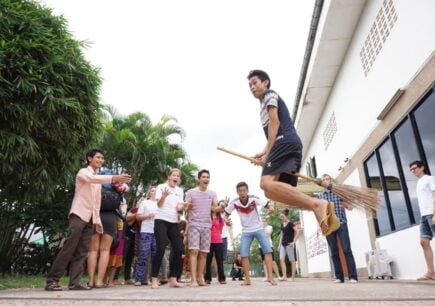 English Teacher – Openmind Project
> Teaching English
> Northeast Thailand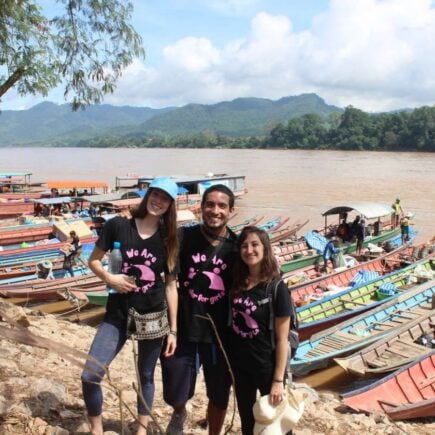 Non-profit Organisation for Women and Children
> Organisational support, writing, videography.
> Chiang Khong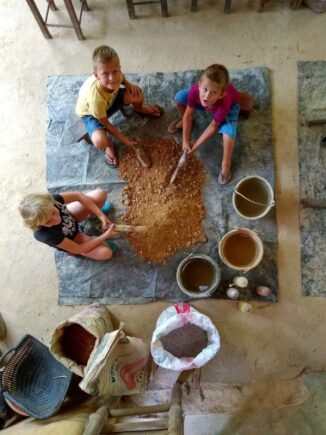 Eco Community on Koh Lanta
> Teaching, childcare, eco-construction, gardening, social media assistance, videography.
> Koh Lanta
What You Need to Know about Volunteering in Thailand
Whether you want to volunteer on a big social project or spend time connecting to Thai culture somewhere a little more local, knowing where to find impactful and trustworthy volunteer projects can be difficult.
Wondering where to start? We've gone your back.
Our mates at Worldpackers and Workaway have some amazing volunteer opportunities in Thailand that will take care of you while you lend a helping hand. Many of you may already be acquainted with these guys who help match up volunteers with projects and cultural exchanges all around the world.
The old school few among us may be up for the tried and true DIY method. You can spend some time – most likely hours – searching the internet to find an organisation and placement that suits you. This can be a little bit daunting, but we have tons of tips coming up!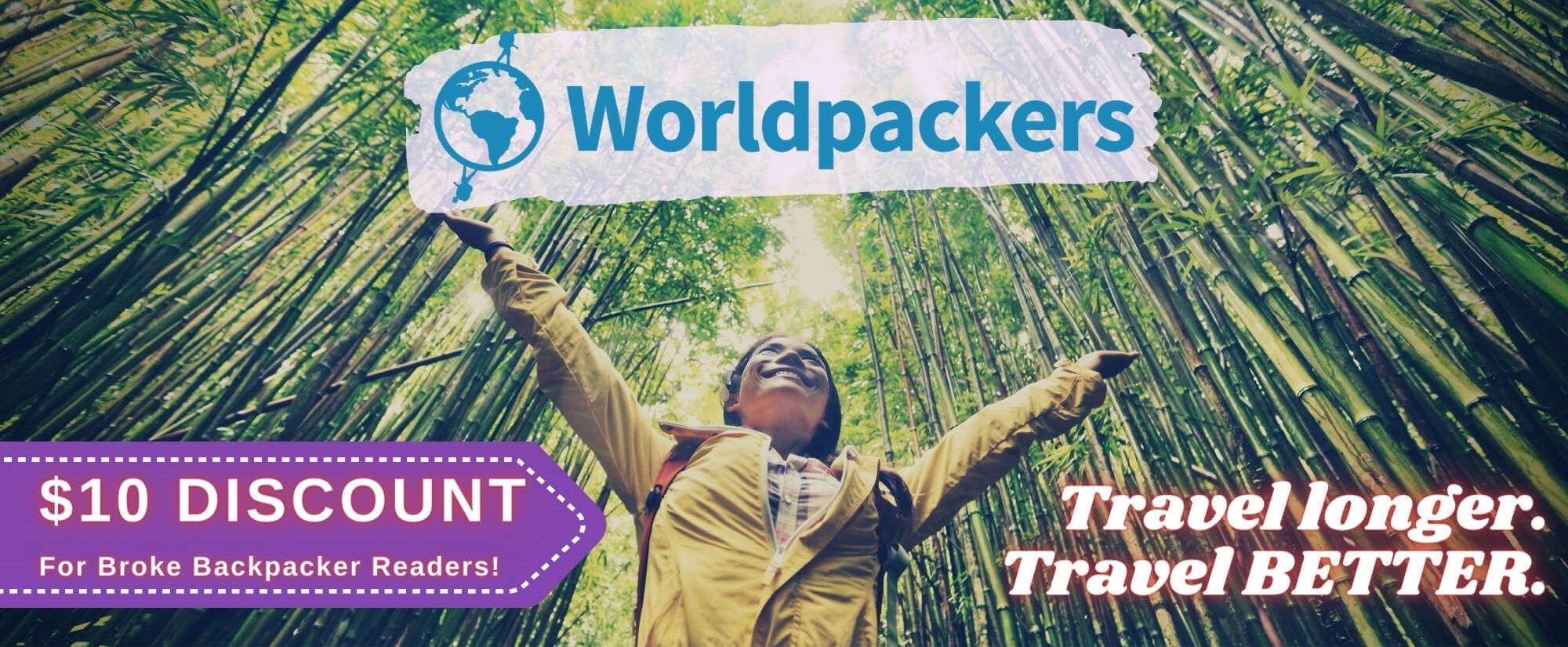 Worldpackers: connecting travellers with meaningful travel experiences.
Why Volunteer in Thailand
Your reasons for volunteering in Thailand will be unique to you. Here are a few things that really get us excited!
Eat amazing food – I'm not exaggerating when I tell you that Thailand has one of the most delicious cuisines in the whole damn world. They don't just stick to one thing either, they do it all – and they do it very well. Some top picks include green curry, pad see ew, tea leaf salad (technically a dish from Myanmar, but the Shan state is also an area of Thailand), spring rolls and mango sticky rice. My mouth is already watering.
Embrace a new culture – Thai people are known for being kind, friendly and generous people. I mean – it's known as the Land of Smiles for a reason, the locals are bloody lovely. Spending an extended amount of time in Thailand will allow you to embrace their culture and way of life!
Give back to the community – You can leave a place better than you found it by lending a hand as a volunteer. The majority of projects in Thailand rely on the generosity of donors and volunteers to keep running – do your bit and help out.
Explore a stunning country – Whether your thing is tropical beaches, jungles or mountain ranges, the nature in Thailand is second to none. If you've been waiting for an excuse to travel in Thailand, this is it!
Make new connections – Whether it's with locals, other volunteers or the people you meet along the way, volunteering allows you to make new connections with people from all over the world.
Have a local experience – While sticking to the tourist trail and hanging in a Thailand hostel is a whole lot of fun, it's not exactly the local experience. Volunteering allows you to dive deep into local culture and have an authentic experience.
Learn something new – I don't think anyone can say 'no thank you, I have enough skills'. Volunteering can get you out of your comfort zone and doing things you have never done before! The experiences, knowledge, skills and values and sense of achievement are a big win.
Follow your passions – Putting energy into a cause that you believe in is a great way to follow your passions. For you, that might look like environmental protection, education, cultural exchange or art. Whatever your passions, you can find volunteer projects in Thailand that align with your values and have a tangible impact.
Before You Volunteer in Thailand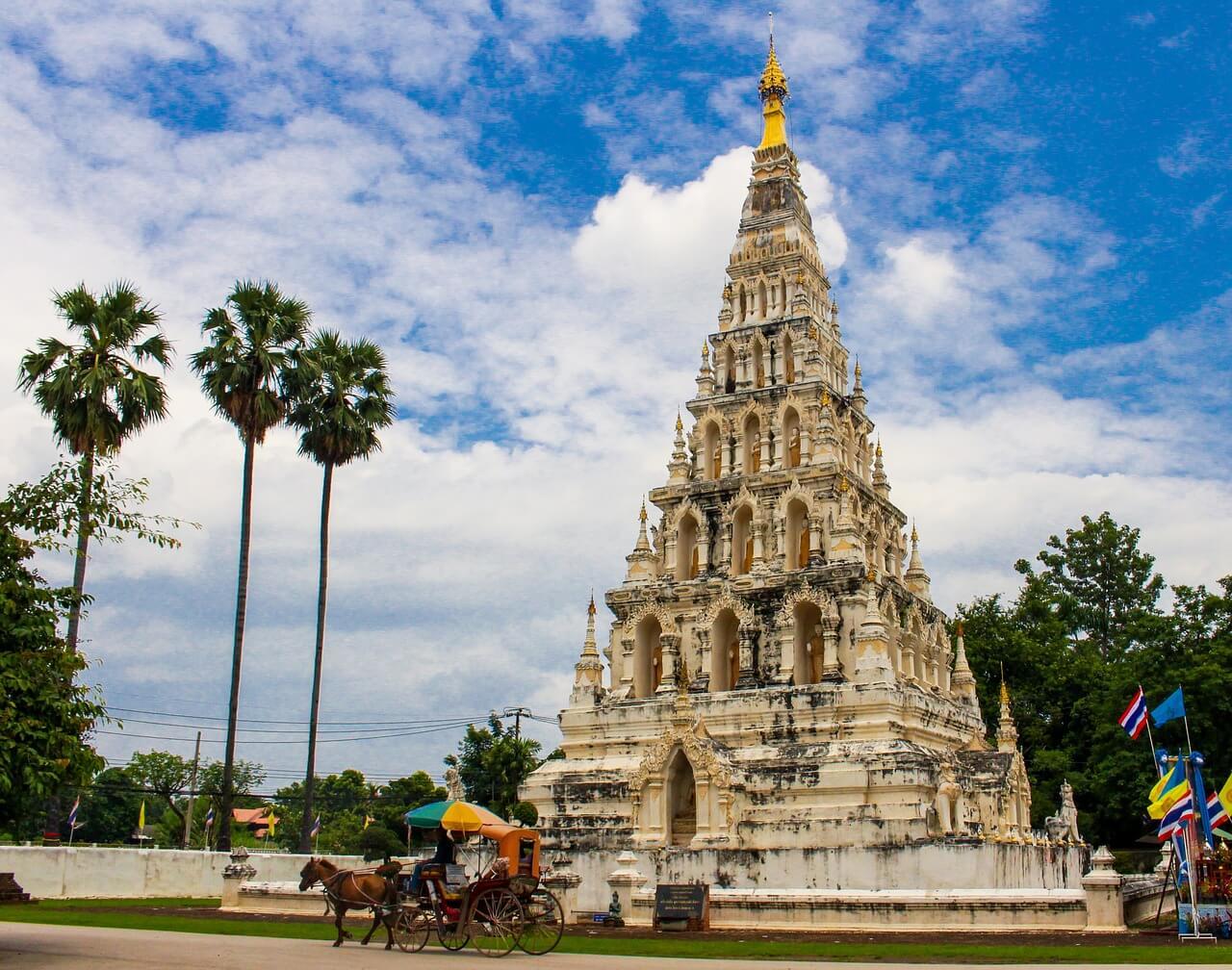 The bureaucracy of travel definitely isn't the fun part, but it's a necessary hurdle you need to jump when you love exploring the world. Keep on reading to find out about visas and vaxes you'll need!
Visas
Many nationalities can get a 30-day tourist visa on arrival in Thailand. It's usually pretty easy to extend this too, with either a visit to an immigration office or a quick border run to Cambodia or Laos.
In recent years, this process has had a few extra steps to help manage the Covid-19 pandemic, so be sure to look up what restrictions and requirements are currently in place before jumping on that plane.
For most volunteer projects where you won't be getting paid, you can do this while on a tourist visa. If you want to stay longer than this visa allows, you can arrange a volunteer visa that is valid for up to one year.
Have a chat with your host organisation and see what visa their volunteers usually have. You should also check what the visa requirements are for people of your nationality, as your options may vary depending on where you're from.
Vaccinations & Health
The World Health Organisation recommends that travellers in Thailand are vaccinated against Hepatitis, A, Hepatitis B, and Typhoid. The rabies jab is particularly important for those who will have contact with animals, as Thailand is a high-risk country for rabies infections.
While it isn't a country with a yellow fever risk itself, you will need to show proof of vaccination if you're travelling from a country with a risk.
You'll want to take care to avoid getting bitten by mosquitoes. Firstly, those pesky mozzies SUCK (literally) and no matter where you are, having a body full of itchy bites is no fun. Secondly, there is a risk of malaria and Japanese Encephalitis in some regions. Your best approach is to avoid getting bitten by using insect repellent and wearing loose long clothing, especially at dawn and dusk.
You know the drill with all health-related topics. Chat to a travel nurse or doctor and see what they recommend for you.
Thailand At A Glance
Currency – Thai Baht
Conversion – $1USD = 32.60 Thai Baht (As of March 2022)
Capital City – Bangkok
Official Language – Thai
Costs of Volunteering in Thailand
You may be surprised to learn that you might have to pay to volunteer in Thailand. Depending on your placement, the amount you pay usually covers costs like accommodation, food and the administrative costs of organising volunteers.
While it's normal to pay a bit, be wary of volunteer agencies who charge a huuuuuuge amount – chances are their motivations are more about pocketing cash rather than supporting projects that make the world a better place.
The cost is going to vary depending from project to project. It may involve chipping in some money each day to cover the daily costs, or be an outright project fee.
Make sure you also prepare enough for your daily cost of living in Thailand, flights, insurance, and fun money!
Choosing a Volunteer Project in Thailand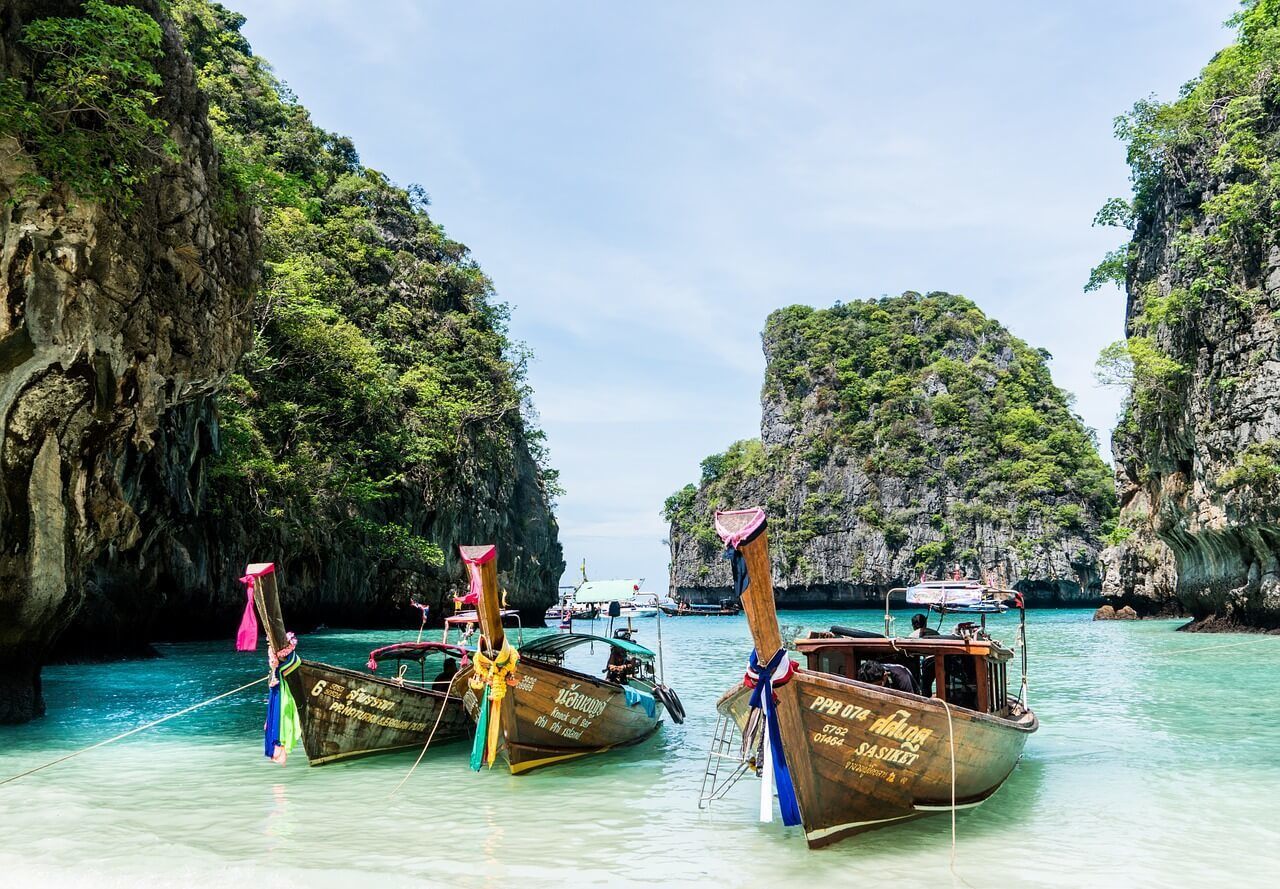 The best way to choose a volunteer project in Thailand is to go for something that interests you and you're passionate about. That's where you'll have the biggest impact (and the best time) because we all do our best work when we like and care about what we are doing.
The good news is there are projects of all kinds, so no matter what you're into, you'll find something up your alley.
Education – There's a lot of demand for English language teachers in Thailand. Having the ability to speak English opens up a lot of opportunities, especially in a country like Thailand that has such a huge tourism industry. If you've got a knack for teaching, lend your time to a project that teaches Thai people language skills. These might be formal classrooms or language immersions in more dynamic settings.
Environmental Projects – It's more important than ever that we protect mama earth. If you're passionate about our planet, there are a lot of environmental projects you can volunteer with in Thailand. This may involve doing physical cleanups or supporting an organisation that does environmental advocacy.
Animal Welfare – Do you love our furry friends? Consider getting involved with an project that works to protect them. Many kind people in Thailand have opened dog shelters and animal sanctuaries to ensure that animals have the best shot at a loving, fair and safe life.
Agriculture and Permaculture – Whether it's with a permaculture community or a family farm, you can get your hands dirty and volunteer working on the land. If you don't have experience in this area yet, many projects will be happy to teach you what you need to know! Just bring your enthusiasm.
Construction work – Calling all handy people, if you're any good on the tools, you may be able to help out on a construction project. This could be building something for a sustainable community, a hostel, a local family home or even building a structure for the community like a school or meeting place.
Social projects – There are many social projects and non-profit groups working to make a difference. You can get involved by helping with marketing, videography, web design, development….. The list goes on!
The time commitments for projects is going to vary from place to place. Some volunteer placements are happy to accept people for as little as a few hours on a once off basis, while others will prefer to have you commit to a few weeks or even months. These are all questions you can ask before you get started. It's also worth considering how much time you can commit to!
Save $$$ • Save the Planet • Save Your Stomach!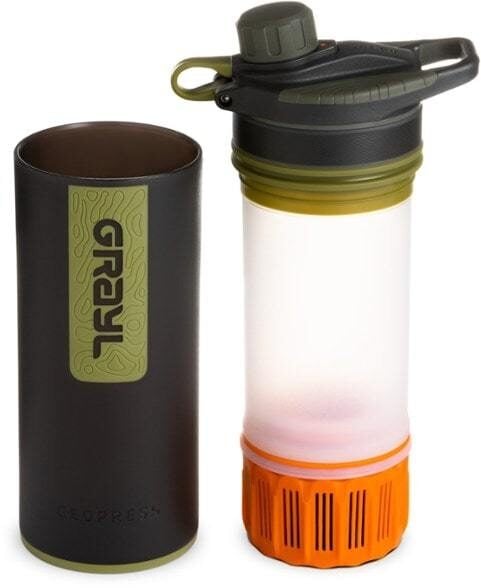 Drink water from ANYWHERE. The Grayl Geopress is the market's leading filtered water bottle protecting your tum from all the waterborne nasties. PLUS, you save money and the environment!
Single-use plastic bottles are a MASSIVE threat to marine life. Be a part of the solution and travel with a filter water bottle.
We've tested the Geopress rigorously from the icy heights of Pakistan to the tropical jungles of Cuba, and the results are in: it WORKS. Buy a Geopress: it's the last water bottle you'll ever buy.
Buy a Geopress!
Read the Review
Top Volunteer Projects in Thailand
Okay, that's all the prep out the way. Now let's take a look at the top volunteer projects in Thailand!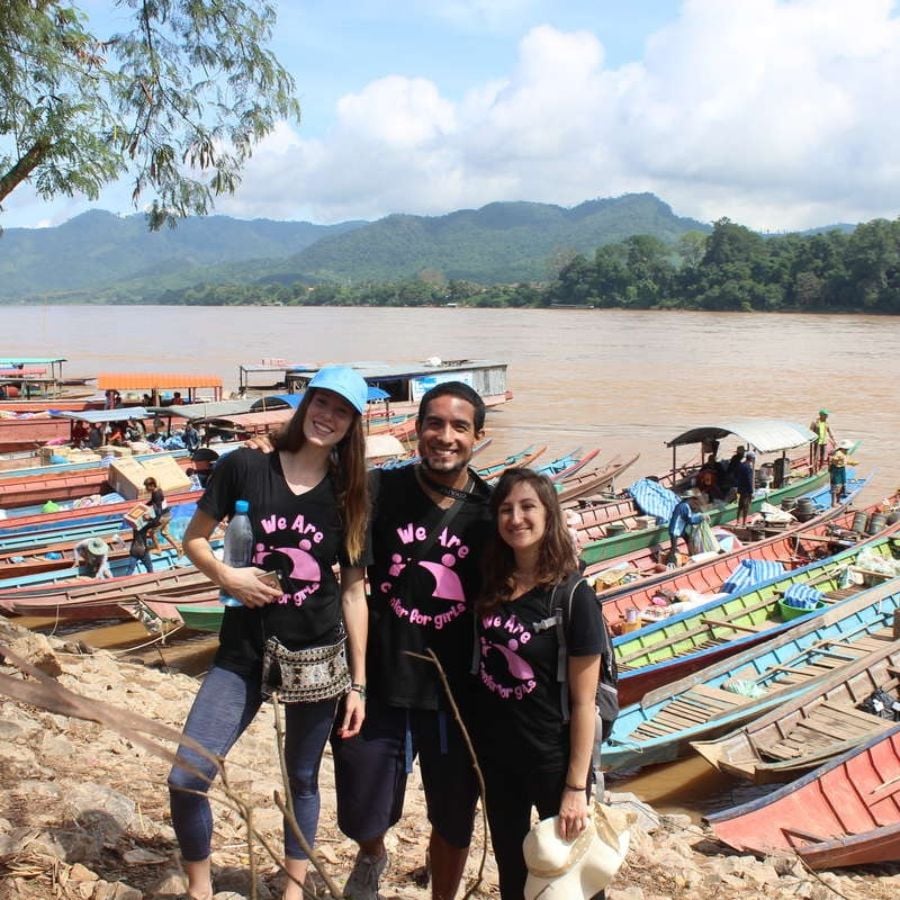 Opportunity: Organisational support, writing, videography
Location: Chiang Khong
This non-profit organisation in northern Thailand, by the border to Laos, works to ensure that women and children are safe from abuse, exploitation and violence.
They aim for these goals by working with local communities, schools, immigration, businesses and police to create a system that ensures people at risk of any form of exploitation or danger are supported and empowered.
They ask that volunteers can commit to at least two months of volunteering, and have experience in blog writing, fundraising, creating reports or videography. If you have experience in another area that could be of assistance, they encourage you to reach out.
Volunteers have the chance to contribute to their ongoing projects that include child protection with local communities, promoting gender equality, child protection in schools, anti-gender based violence, and anti-human trafficking campaigns.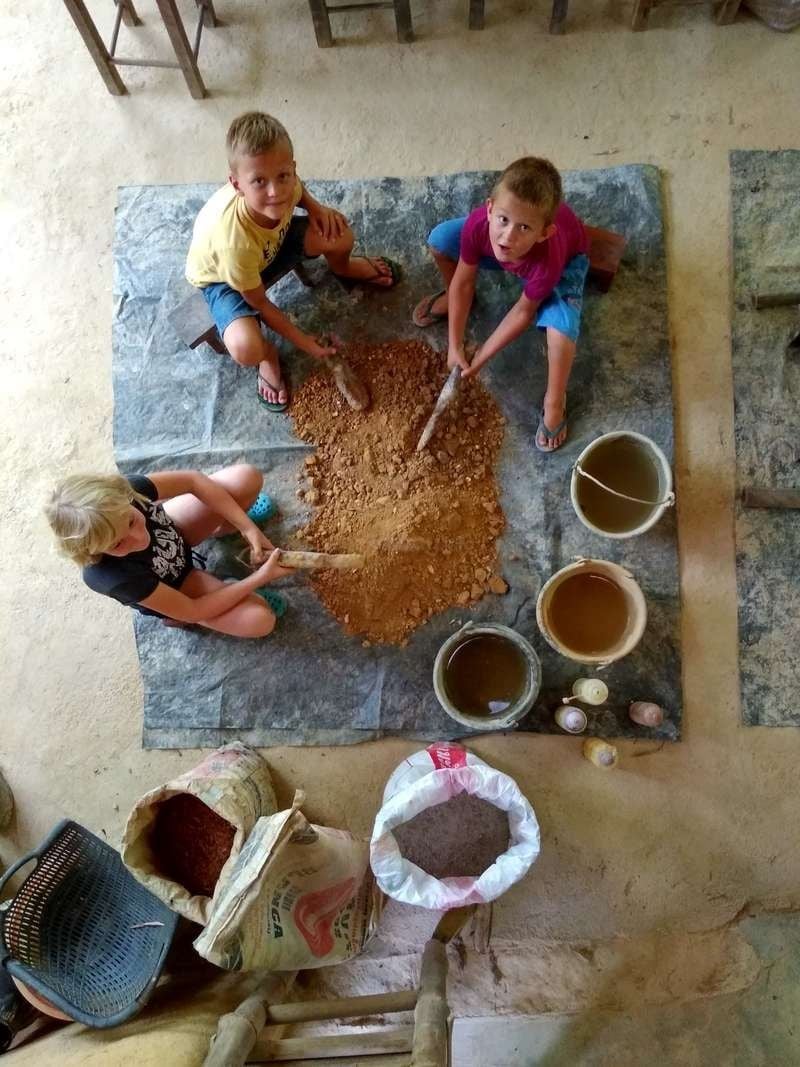 Opportunity: Teaching, childcare, eco-construction, gardening, social media assistance, videography
Location: Koh Lanta
Spending time on an eco-community on a tropical island doesn't sound too bad, does it? If you're keen to volunteer in Thailand with a creative and dynamic project, there's a lot to do at this earthen village in Koh Lanta. They are on the lookout for volunteers who are at least 23 years old to lend a hand, and the ways that you can do so depend on your skills and interests.
They ask that you're passionate about sustainability and community living. You can help out working with the land, in construction, assisting with social media, content creation or even children's education. You'll join a multicultural group of people in search of a more stripped back and harmonious lifestyle.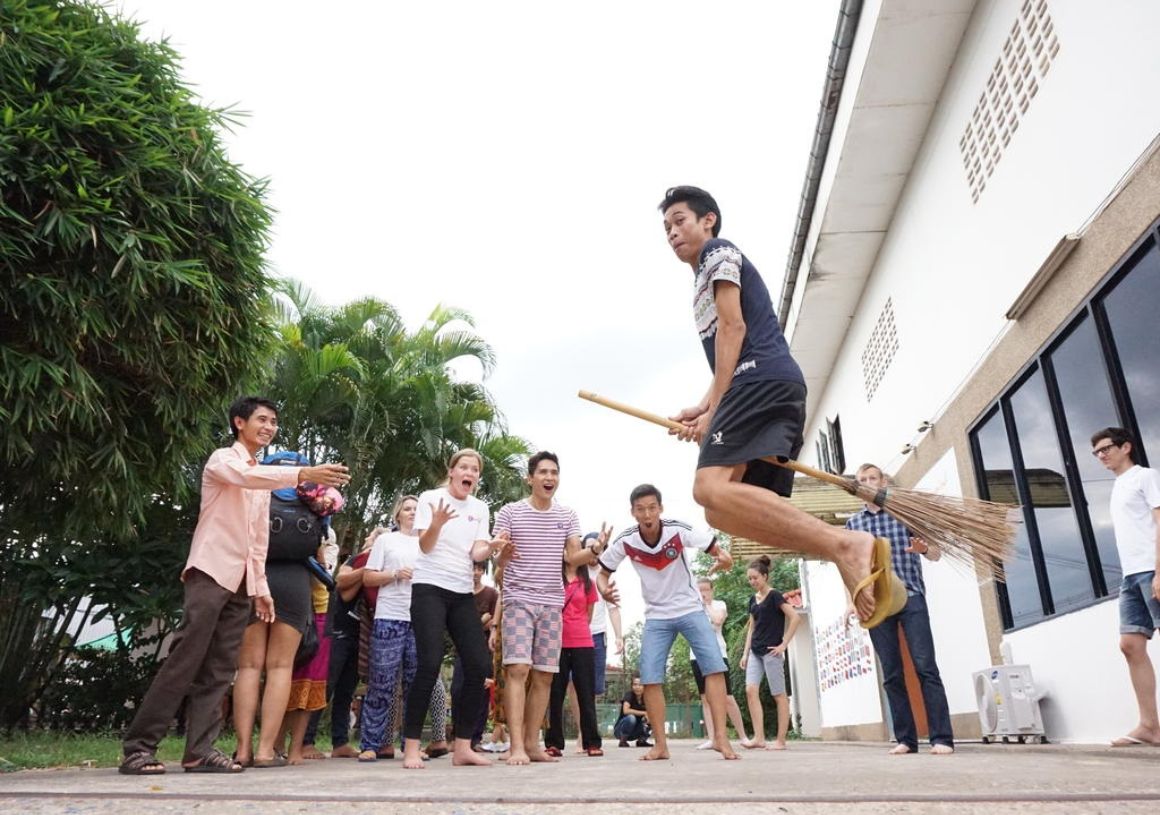 Opportunity: Teaching English
Location: Northeast Thailand
If you've got a passion for education, this non-profit project is booking for volunteers to help teach English in a fun and interactive way. The Openmind Project operates in Northeast Thailand and Laos, and teaches community members English, computer/internet training, environmental education and other life skills. It's not an organised school curriculum, so there is plenty of opportunity for creativity.
You don't need a formal background in teaching to volunteer with the Openmind Project, but the main objective is to engage students and facilitate a language exchange. If your strengths lie in other areas, the project is also keen to find volunteers to help them with web design, website development and organisational administration.
Is This the Best Backpack EVER???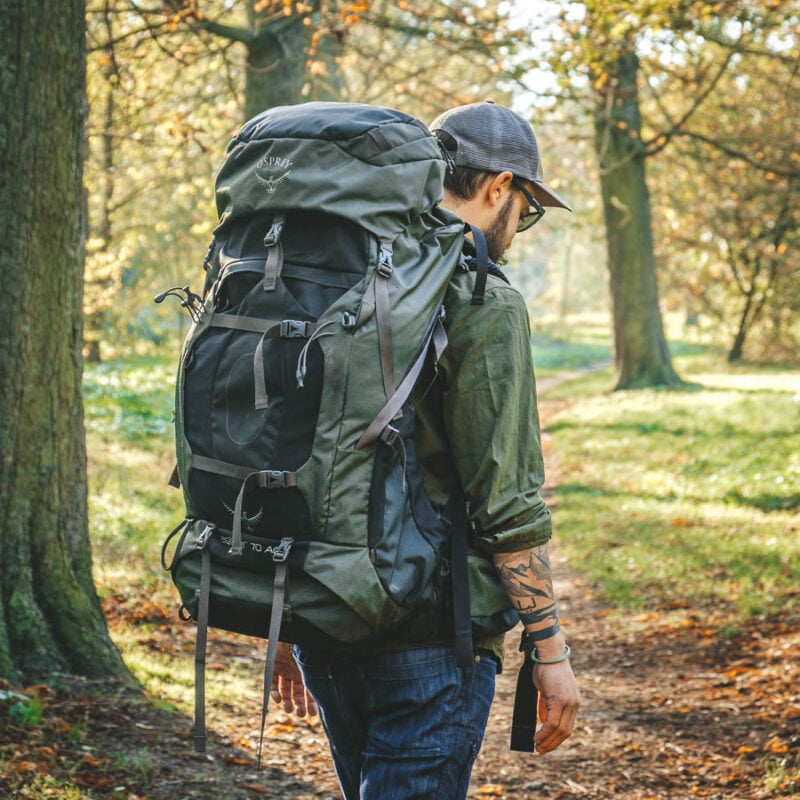 DIY Volunteering in Thailand
If you didn't find the right volunteer project for you on Workaway or Worldpackers, fear not. You can also track down a volunteer project in Thailand using the good ol' DIY method.
There are a few ways you can do this, but the most direct is to do some googling for local projects. A search like "animal shelter volunteering Chiang Mai" or something related to the work you want to do will pull up some useful leads! It's good to be specific about the kind of work you are looking for, as you'll get more relevant results this way.
You can also browse through Facebook events by location, or look on community groups and see what you find.
If you're on the ground and already travelling in Thailand, you may even see some notices up in restaurants or hostels (volunteering at a hostel is always a good shout). Keep your eyes peeled!
This approach might take you a little longer to organise, but it's worth it if you find the kind of project that you want to dedicate your time and energy towards!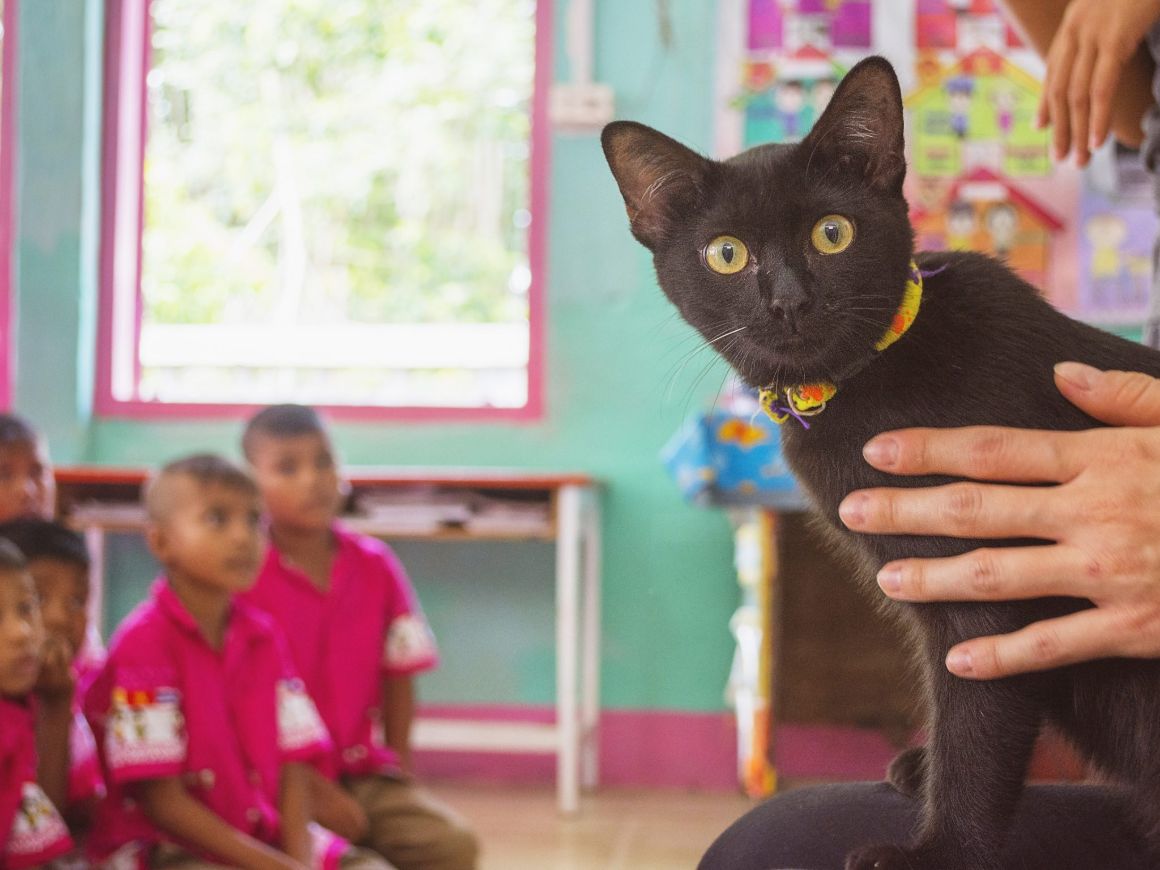 In the south of Thailand is Koh Lanta Animal Welfare, an organisation providing shelter, life-saving treatment, sterilisation and education to improve the lives of animals on the island.
Don't expect that your work will all be cute cat and dog cuddles. Be prepared to get a bit dirty, and know that many of the animals have experienced a lot of trauma in their lives. The good news is that these animals are now in a safe and caring place, and you can support this happy new phase of their life.
You can volunteer directly with the animals by walking, feeding, cleaning and loving on them. They are also keen for host volunteers to be the friendly face that welcomes people on-site, media volunteers (with their own gear), and volunteer vet and vet nurses. Students are welcome, but a minimum age of 25 years is required to lend a hand.
The Vagina Monologues is a ground-breaking play of short stories that tell empowering, humorous, confronting, and heart-breaking experiences of women. This project is run by a group of women from Myanmar who have relocated their project to Thailand due to the military coup and civil war in their home country.
They need volunteers to help their project come to life.
Every year, thousands of women worldwide organise benefit performances of The Vagina Monologues as part of V-Day, a global movement advocating for the end of violence against women and girls. As a volunteer, you can join a team of talented artists and activists to raise funds and awareness on the topic. You'll also be directly supporting displaced people using performance art to have some big life-changing conversations.
This is a unique way to connect with people from Myanmar living in Thailand and support a meaningful project. You can contribute your time as an organiser or performer.
All genders are welcome to be involved in the project.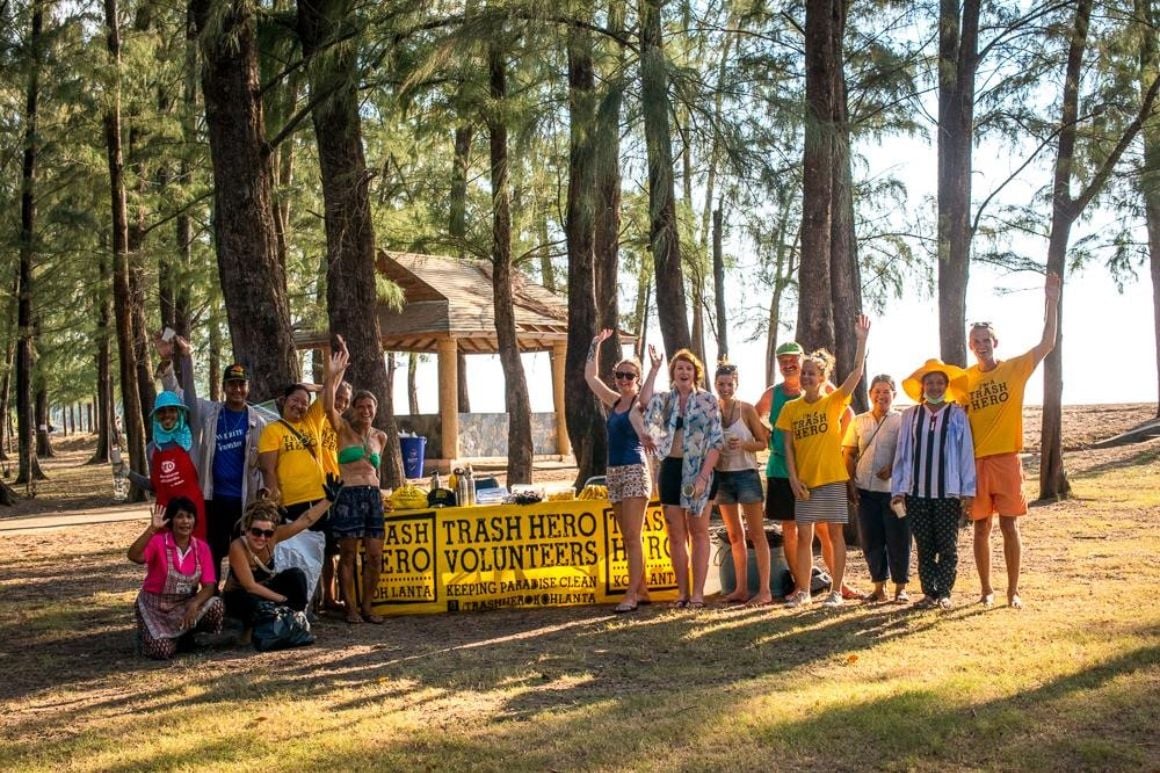 Trash Hero is an international movement run by a diverse group of remote volunteers based all over the world. If you're on the ground in Thailand, they run weekly cleanups all over the country, so whether you're enjoying the beach in Koh Yao Noi or the city life in Bangkok, you can help clean up. Take a look at their Facebook page to see what chapters are currently running cleanups!
Obviously cleaning up rubbish on the day makes a big impact, but rubbish pollution is a sad reality in Thailand (and all over the world). The bigger picture of this movement is to educate and create better habits so that cleanups don't need to take place at all.
If you're keen to join them as a remote volunteer, they have opportunities in social media, translation, fundraising and more. This way, you can have a positive impact on the environment in Thailand (and beyond!) from wherever in the world you are.
Just outside of the Northern Capital of Chiang Mai is the Worldwide Veterinary Service (formerly known as Care For Dogs). They are an animal shelter that mostly take care of dogs and cats by providing medical care, a safe place to live and importantly, LOVE.
Many of the animals who come to the organisation have had a tough run in life, so your job as a volunteer is to make them feel as safe and loved as possible. They ask for a minimum commitment of 3 days of volunteering. Volunteer tasks vary but tend to involve walking the dogs, de ticking, feeding and giving care.
DON'T DIE OUT THERE! …Please 🙂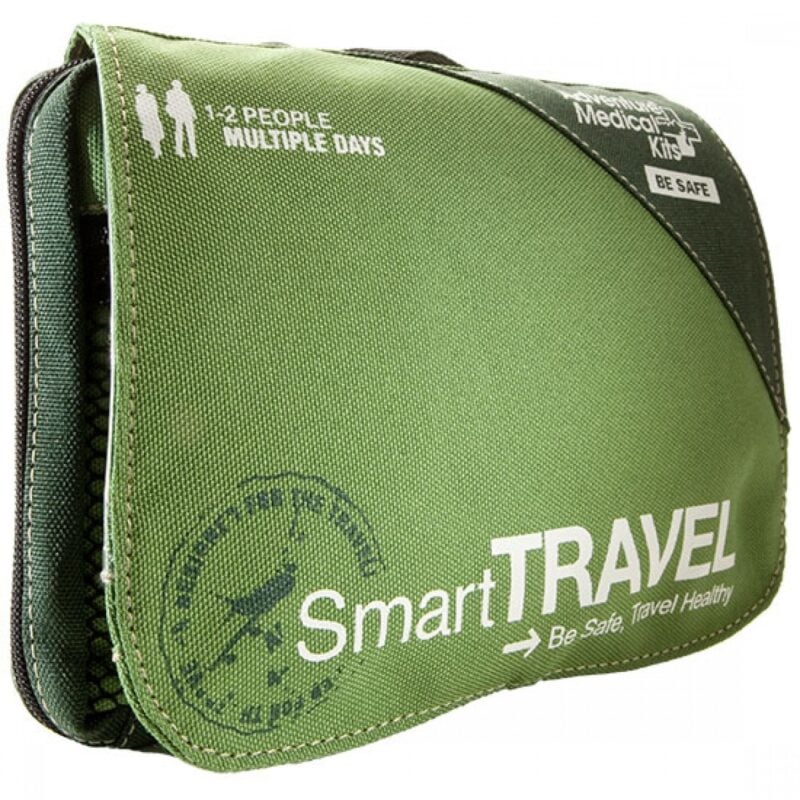 Things go wrong on the road ALL THE TIME. Be prepared for what life throws at you.
Buy an AMK Travel Medical Kit before you head out on your next adventure – don't be daft!
Buy on REI
What to Expect When Volunteering in Thailand
While we can't tell you exactly what it will be like on your volunteer project, we can paint a picture of what you can expect while you volunteer in Thailand.
Accommodation
Most volunteer projects will be able to offer dorm style accommodation for their volunteers. You might get lucky and get your own space, it really depends on what the project has available.
If you prefer to have your own space, accommodation in Thailand is pretty affordable and you can ask your hosts for a recommendation of a private room where you can catch some Z's.
Days Off and Work Hours
Expect to have 1-2 days off volunteering each week. Most projects found on Workaway or Worldpackers ask that volunteers chip in from 20 hours of help per week, but keep in mind this varies from project to project. Your best bet is to clarify with your host/project organiser what is expected of you in advance.
Getting Around
The most common way to get around Thailand is on a scooter. Beep beep!
This is a fun and flexible way to get around, but make sure you evaluate the risks of doing so (and check that your travel insurance would cover you if you get into a pickle). While many scooter rental places won't check if you have an international drivers licence when they rent you a scooter, the police will check and want to see it if they catch you out on the road. Bring it or risk the fine. Also – protect your noggin and wear a helmet!
Buses, mini vans, flights, boats and taxis are other easy ways to get around Thailand. You shouldn't have trouble organising your transport once you're on the ground.
Do's and Don'ts
Do make an effort to learn some Thai words. Even hello and thank you go a long way. If you're a woman, sah wah dee kâ is hello and kòp kun kâ?? is thank you. Guys, sah wah dee kráp is hello and kòp kun kráp is thank you.
Do ask lots of questions before you start (and while) volunteering.
Do embrace every opportunity! You didn't travel to Thailand to say no and miss out on fun new experiences, did you?
Do wear appropriate clothing when visiting temples. This means short shorts and skimpy tops are out, and longer clothes that cover shoulders and knees are the way to go.
Do take your shoes off when you're going inside. This applies to temples, homes and even some restaurants . This might be different to how you do it at home, but think, it's probably good practice to do it anywhere. Who knows what we walk through on the street?
Don't be slack. You came to volunteer in Thailand, that doesn't mean it will just be a big holiday. Remember, you're there to help!  No one wants to be on a team with someone who doesn't pull their weight.
Don't show disrespect to or insult the Thai Royal family. Doing so could even land you in jail, so this one is a big no no.
Don't take Buddha images out of the country. Did you know it is against Thai law to take or send Buddha images out of the country? While stores will still sell them to you (despite regulations) this is something to avoid.
Don't be too affectionate in public – having a cuddle or smooch with your lover is good, but overt PDA is a no no in Thailand.
Don't forget to have fun! Yes, you're there to make a difference, but you can have fun while you're at it!
Final Thoughts
That's all from us, folks! Hopefully, this information has cleared up any questions you had about volunteering in Thailand and pointed you in the direction of amazing projects making a difference in the country.
Whatever your strengths or interests are, there are many ways you can use them to help out as a volunteer in Thailand and leave the place better than you found it.
But don't forget to sort your travel insurance before you leave!
Month to month payments, no lock-in contracts, and no itineraries required: that's the exact kind of insurance digital nomads and long-term traveller types need. Cover yo' pretty little self while you live the DREAM!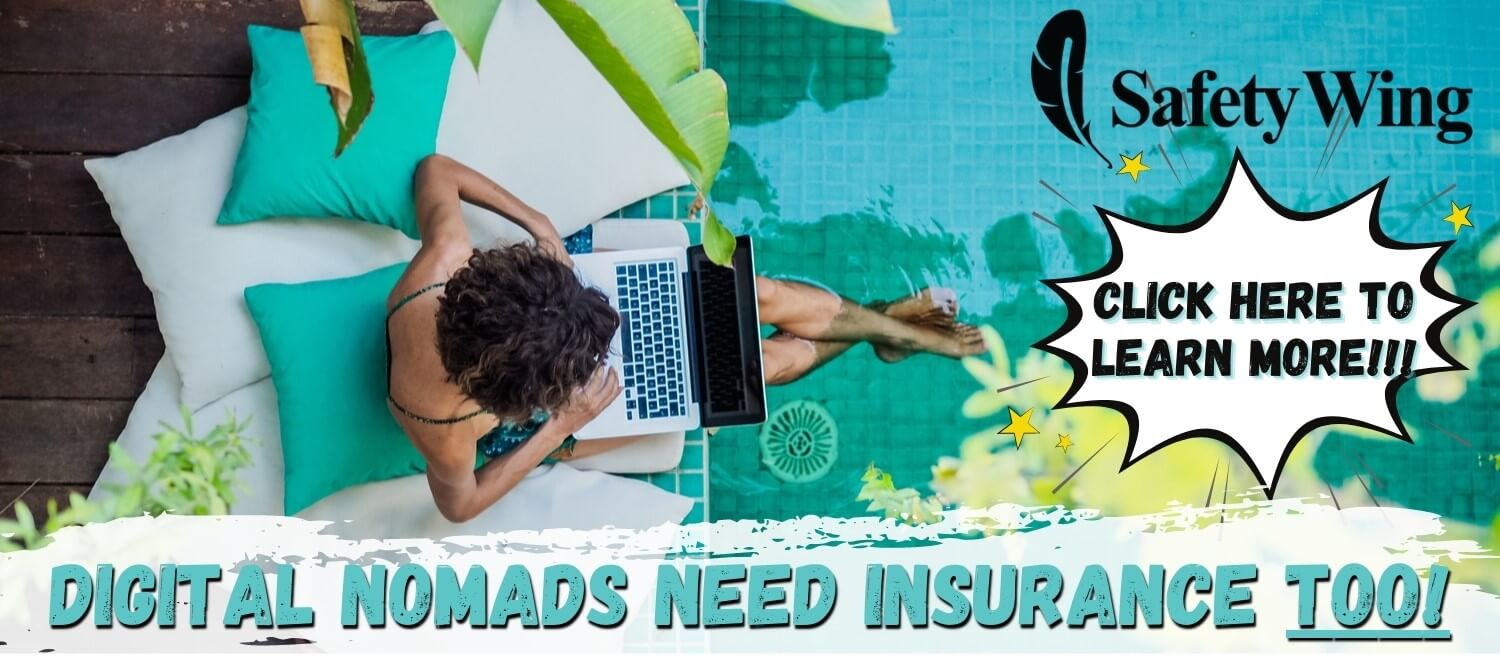 SafetyWing is cheap, easy, and admin-free: just sign up lickety-split so you can get back to work! Click the button below to learn more about SafetyWing's setup or read our insider review for the full tasty scoop.
---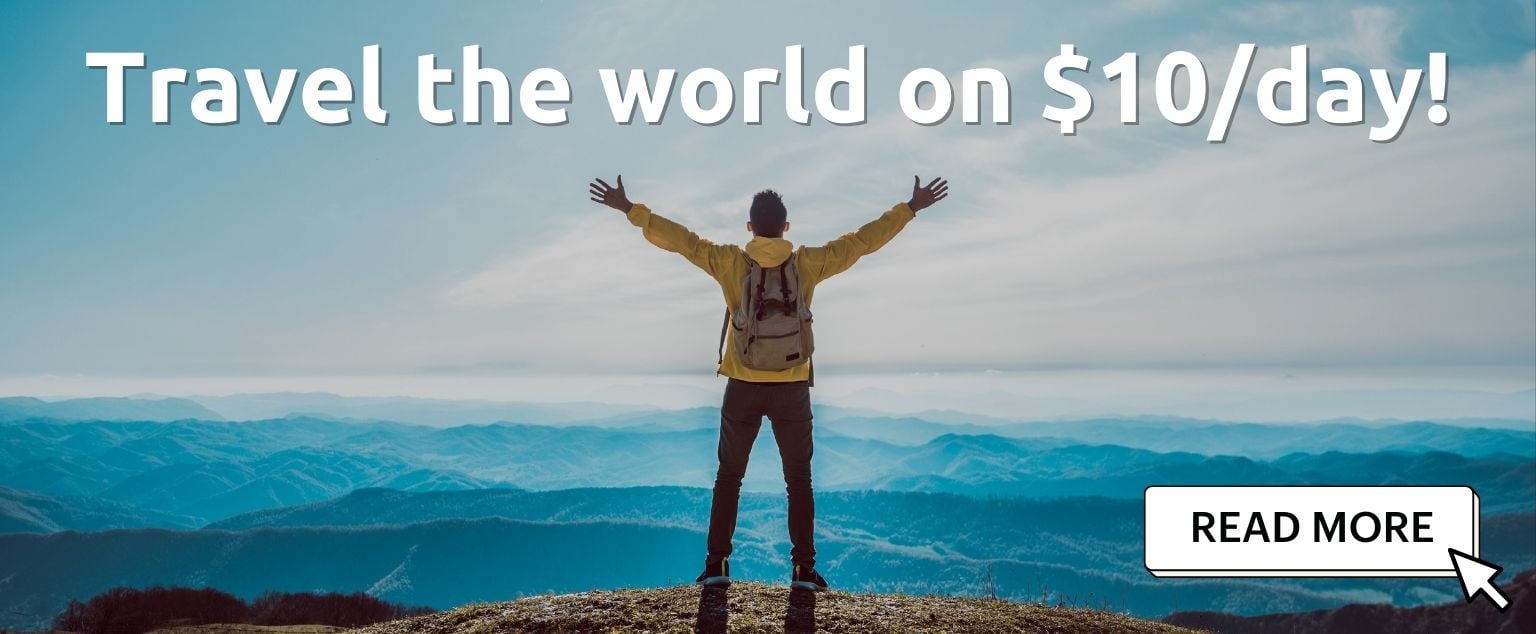 And for transparency's sake, please know that some of the links in our content are affiliate links. That means that if you book your accommodation, buy your gear, or sort your insurance through our link, we earn a small commission (at no extra cost to you). That said, we only link to the gear we trust and never recommend services we don't believe are up to scratch. Again, thank you!