Imagine waking up to start your day soaking in the sun, enjoying a humid breeze through your hair and the smell of the sea – away from the worries of soaring rents, traffic and gloomy weather. Is that all there is to life? Work without the possibility of seeing every amazing thing there is on this earth?
That is what triggered me. I snapped, and moved to Thailand.
I know, it sounds like a huge leap, and it was! But it was oh so rewarding. I didn't realise I could change the layout of my life at the snap of my fingers. Now, I get to try new flavours, meet new people, and all from the comfort of this beautiful country.
If you've found this article, you're already considering it. Well, consider this your sign..
I know it can be scary moving to a whole new place, and starting over. But, worry not – this comprehensive guide will fill you in with everything you need to know before making the shift.
Carry on reading to find out everything you need to know about the cost of living in Thailand.

Do You Want to Travel FOREVER??
Pop your email in below to get a FREE copy of 'How to Travel the World on $10 a Day!'.
Why Move to Thailand?
The primary reason I was pulled to living in Thailand is the affordability – in fact, it's dubbed as one of the most affordable cities in the world! A little money can go a long way, especially on accommodation. Along with a low of cost of living, the country is FULL of incredible landscapes, beaches and tropical settings to explore in your time off work.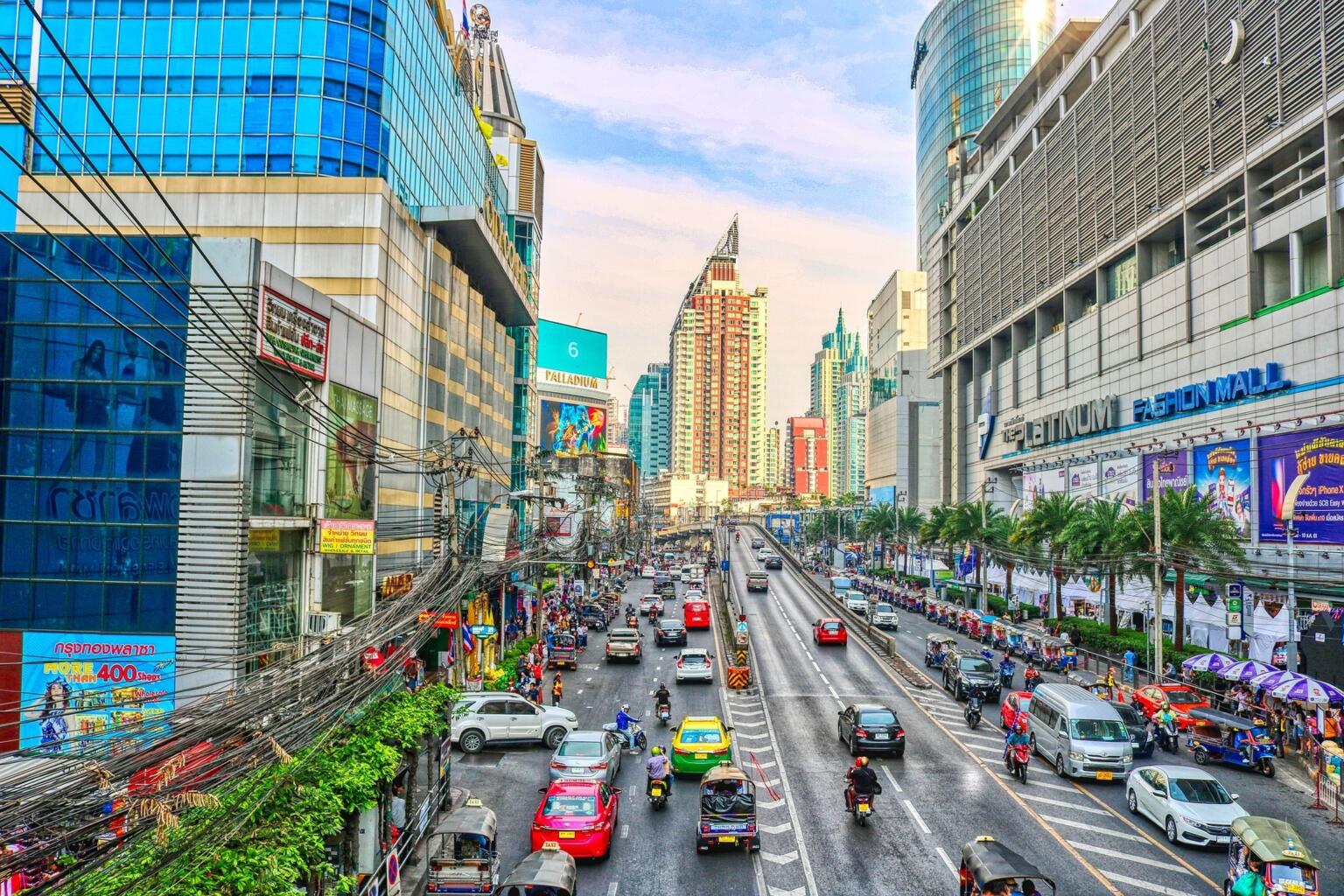 And let's not forget, the food is to die for! You will find the commonly known Thai green curries and mango-sticky rice, but be sure to try out more of the unique, local dishes. The flavours will astound you, and have you coming back for more.
Cost of Living in Thailand Summary
Before we get into the nitty and gritty – it's best to get a clear picture of the essential costs.
Of course, this is just a general idea of what makes up the cost of living in Thailand, and can differ from region to region, but the numbers won't differ too much.
We've compiled this list from a source of expats living in Thailand.
Cost of Living in Thailand

| Expense | $ Cost |
| --- | --- |
| Rent (Private Room Vs Luxury Villa) | $300 – $1250 |
| Electricity | $40 |
| Water | $20 |
| Mobile Phone | $10 – $25 |
| Gas | $10 |
| Internet | $10 – $20 |
| Eating Out | $300 – $1600 |
| Groceries | $150+ |
| Housekeeper (less than 10 hours) | $60 |
| Car or Scooter Rental | $50 – $150 |
| Gym Membership | $20 – $60 |
| TOTAL | $1000+ |
What Does it Cost to Live in Thailand? – The Nitty Gritty
Now that you've got a preview of the costs, lets get down to business. Here are the some of the things you will need to consider when moving.
Rent in Thailand
Rent will be your biggest cost when living in Thailand – much like anywhere. There are a variety of different types of places to live including apartments, houses and luxury villas, they have it all!
The best thing is the value of accommodation. A minimal rent can get you a comfortable stay that would cost a soaring amount in the Western world. The main factors that affecting the cost do rent are the type of home, provinces and location.
Despite being the capital city of Thailand, Bangkok does not have the highest rent. Another popular expat spot is Chiang Mai, where rental prices are 20% lower than Bangkok. In the more touristy areas like Pattaya, Phuket and Koh Samui, prices are inevitably higher in general.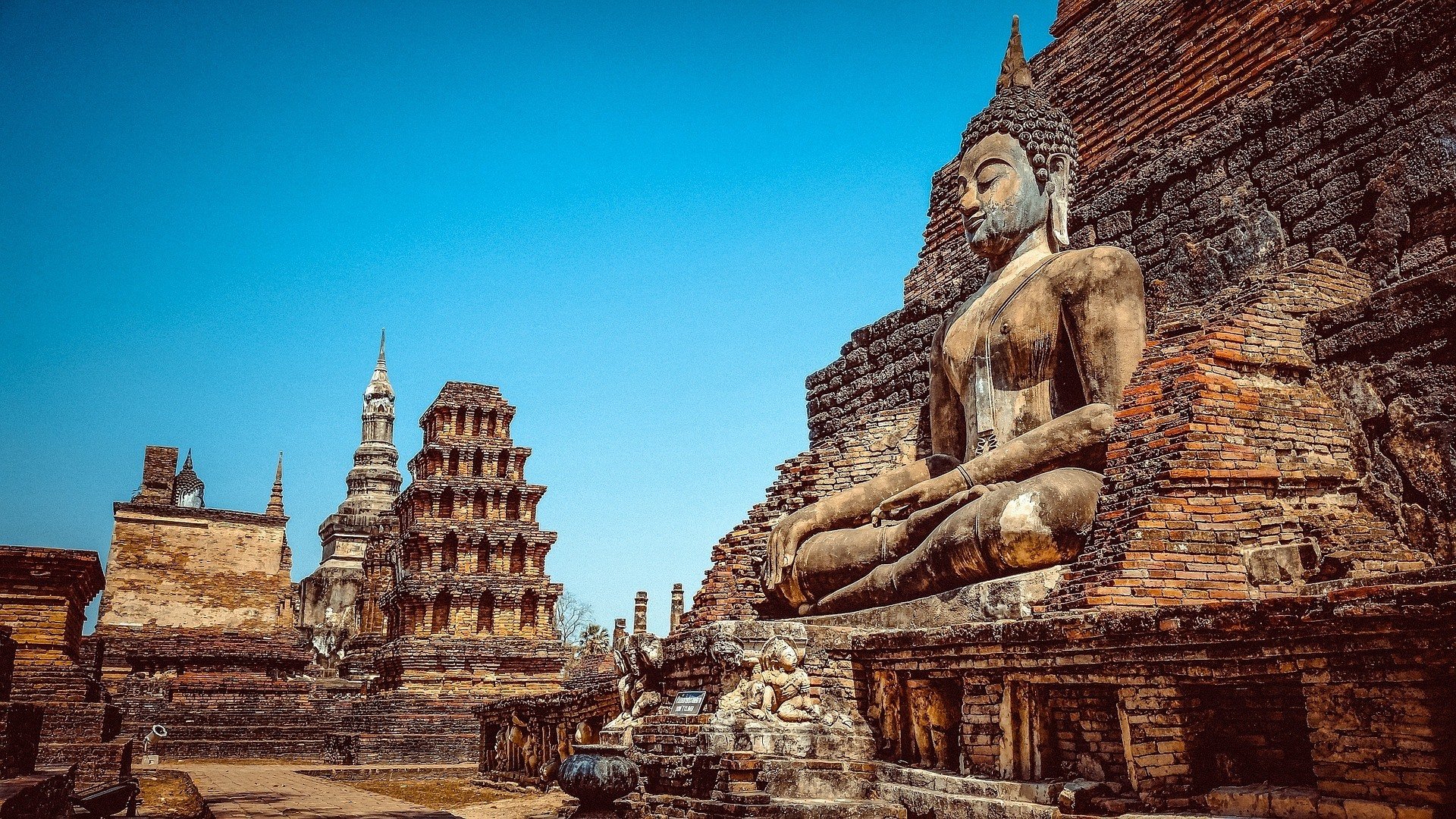 There are a whole host of Facebook groups to help find long-term accommodation in Thailand, which can be quite useful from an ex-pat perspective. A few of our faves are Thailand Travel Advice Group and Expats in Thailand.
Shared Room in Bangkok – $300
Private Apartment in Bangkok – $450
Luxury Option in Bangkok – $1000+
We recommended you find a place to stay for a week or so in a short-term rental or hotel first, just to get an idea of the area and costs before committing.
For a cheaper option, you can opt for a hostel in Thailand. But note – it won't be big enough for all your belongings in a shared space! A more comfortable option would be to get a Thailand Airbnb who often offer longer stay discounts.
Need a Crash Pad in Thailand?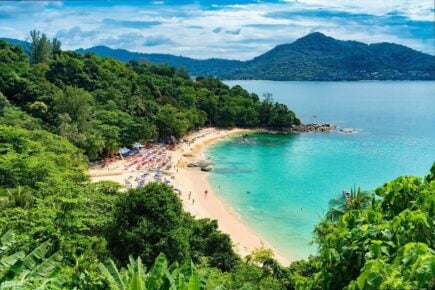 Need a Crash Pad in Thailand?
Home Short Term Rental in Thailand
You are gonna need a good, comfortable base while you search for your long-term home. This apartment is super cozy and ideally located in central Chiang Mai.
Transport in Thailand
Overall, roads in Thailand can be excellent, but there are also a lot of accidents. Although there are public transportation options available, the easiest way to get around would be with your own transport. If you are able to drive a motorbike, I'd suggest getting one. It would be fairly difficult to get around the city otherwise.
Renting a bike costs anywhere from $15 to $30 a month. A friend of mine even bought a motorbike for $180+. Alternatively, there are songthaews, Grab and taxis. However, keep in mind access to Grab can be scarce especially at night.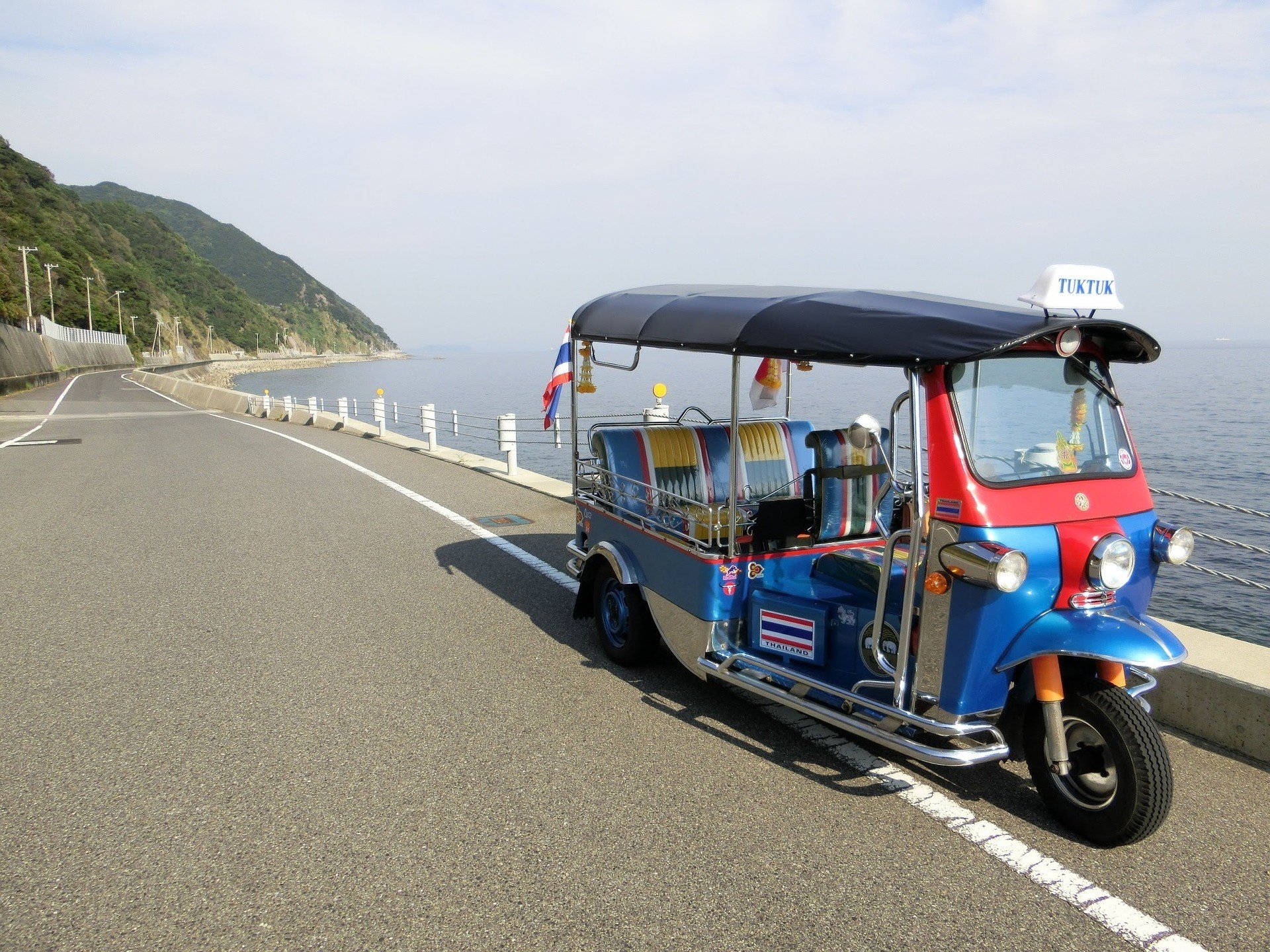 If you plan to take a bus or songthaew, which costs around $0.20 to $0.60 a trip, you shouldn't need more than $13 on your monthly transportation costs. If your daily commute takes will be taken with either the BTS or MRT, you will pay $0.90 a trip on average, or around $40 for the monthly package.
To drive a car or ride a motorcycle in Thailand, under Thai law you must have the correct licence and appropriate insurance for the category of vehicle. You will need to apply for a Thai driving licence, or if you already hold a UK licence, an International Driving Permit.
Taxi Ride (Airport to City) – $13.50
Taxi (1km) – $1.05
50cc Scooter Rental (per month) – $15-$30
Petrol and general bike maintenance – $60
Monthly train pass – $40+
Food in Thailand
Three terms I would use to describe the food in Thailand are: Tasty, different, and adventurous!
The average cost of a normal meal in Thailand is $1.50. After drinks, dessert, or fruit, you'll pay around $2.40 per meal, or $8 per day. It's not realistic to believe you will eat every meal at the local food market. Occasionally, you will want to eat in a restaurant or somewhere a bit fancy. This will normally cost about $10.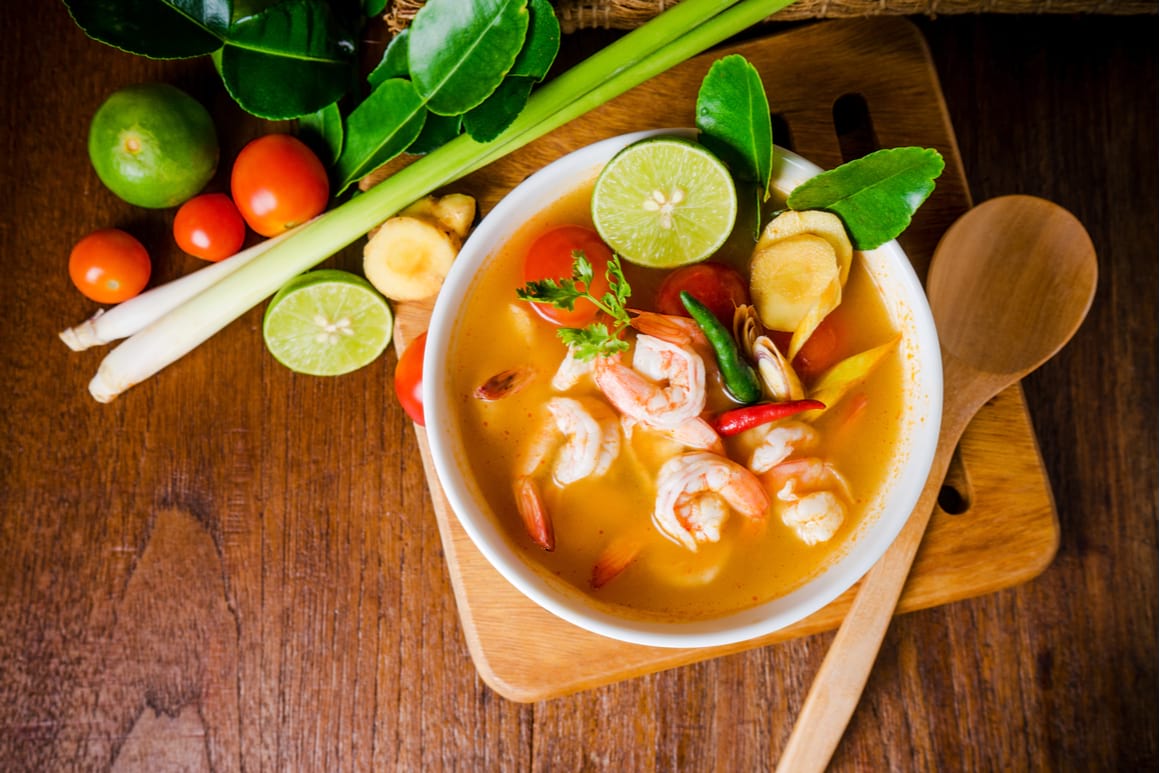 The best way to save on your overall cost of living in Thailand is, of course, to cook all your own food. This will save your expenditure, and your monthly costs are about $180 per month on groceries.
Here are some typical essential grocery prices to give you a rough idea.
Rice (1Kg) – $1.14
Potatoes – $1.17
Chicken – $2.37
Vegetable Oil – $2-$3
Bread (Loaf) – $1.20
Eggs – $1.63
Milk (regular, 1 litre)  – $1.60
Bottle of Wine – $15.00
Apples – $2.62
Drinking in Thailand
As with most Southeast Asian countries, people in Thailand do not drink tap water. To be safe, it is best to stick to boiled water, or treated water. You can pick up a 1.5 litre bottled water for $0.50.
Now, I know as a traveller in Thailand, you won't be one to shy away from a night out drinking. On average, nights out can cost you around $90 a month. A bottle of wine is $15, and an imported beer roughly $2.75.
Unless you plan to drink a lot, you are likely to pay $15 each time you go out to the average bar for a drink – which can buy you a few drinks and some snacks. Do note that imported stuff will cost more than it does in the Western world.
Why Should You Travel to Thailand with a Water Bottle?
Plastic washes up on even the most pristine beaches… so do your part and keep the Big Blue beautiful!
You aren't going to save the world overnight, but you might as well be part of the solution and not the problem. When you travel to some of the world's most remote places, you come to realise the full extent of the plastic problem. And I hope you become more inspired to continue being a responsible traveller.
Plus, now you won't be buying overpriced bottles of water from the supermarkets either! Travel with a filtered water bottle instead and never waste a cent nor a turtle's life again.
Keeping Busy and Active in Thailand
You aren't moving to a whole new country just to stay at home – I'm assuming, you do you. There are so many things to do in Thailand in order to keep yourselves busy and active.
My key piece of advice is to live in an area that you want to live in not just vacation. If you are insistent on moving to the islands, be prepared for the sea of tourists throughout the year.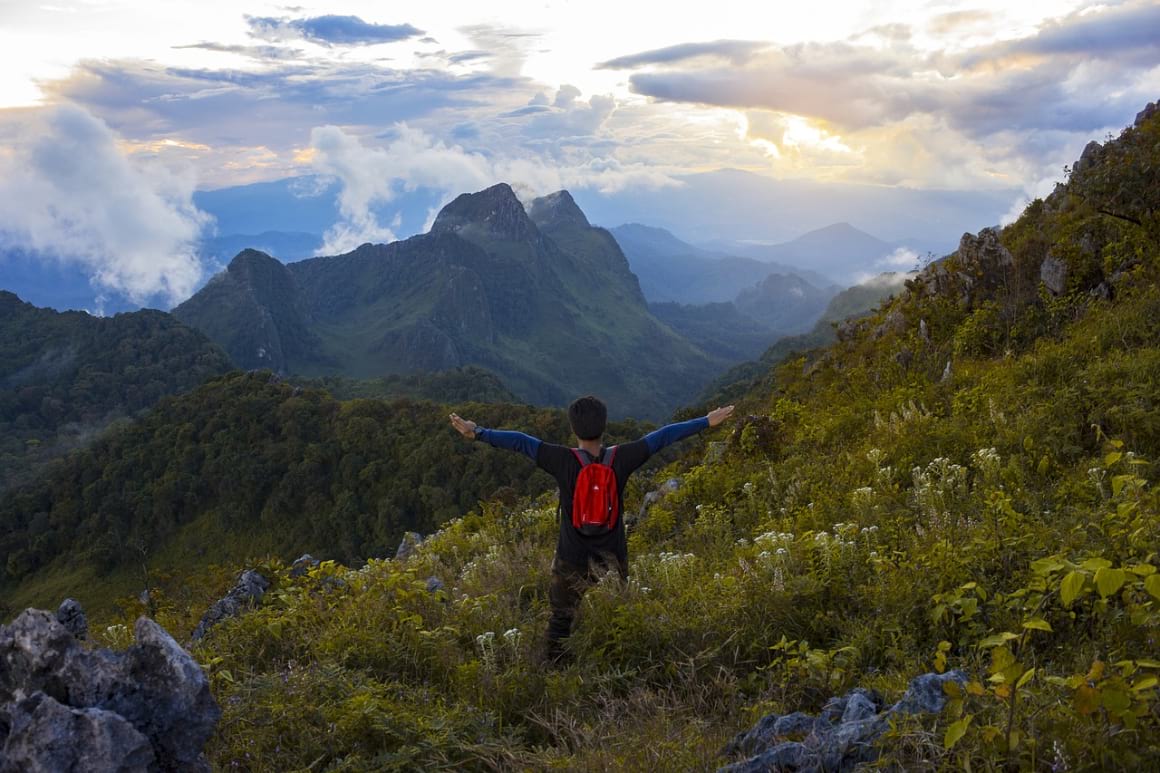 Pollution can affect you, especially when living in the city centres. There are so many cars on the road in Bangkok and Chiang Mai, it isn't the best place to find fresh air. Also, during the winter in Chiang Mai, you'll get hit with smoke from farmlands.
Here are some leisure activities you can spend on :
Fitness club (monthly fee for 1 adult) – $47
Tennis Court (1 hour on the weekend) – $10
Cinema (1 seat) – $6
Ferry (To, around and from the islands) – $50-$60
Hiking in Khao Sok – $36
Flights around Thailand – $126
Thai Language Class – $40
School in Thailand
If you're moving to Thailand with school-going children, there are a few options for you to consider. You can either opt for a local public school, or a private international school.
Local public schools teach in Thai, and are only free for Thai children. Most expats choose to enrol their children in international schools. Many are based in Bangkok, but there are options outside the city like the International School of Samui.
International private schools can be pricey. Fees cost about $11k USD to $17k USD per child annually, and preschool/kindergarten options range from $45 to $50 monthly.
Is This the Best Travel Pack EVER???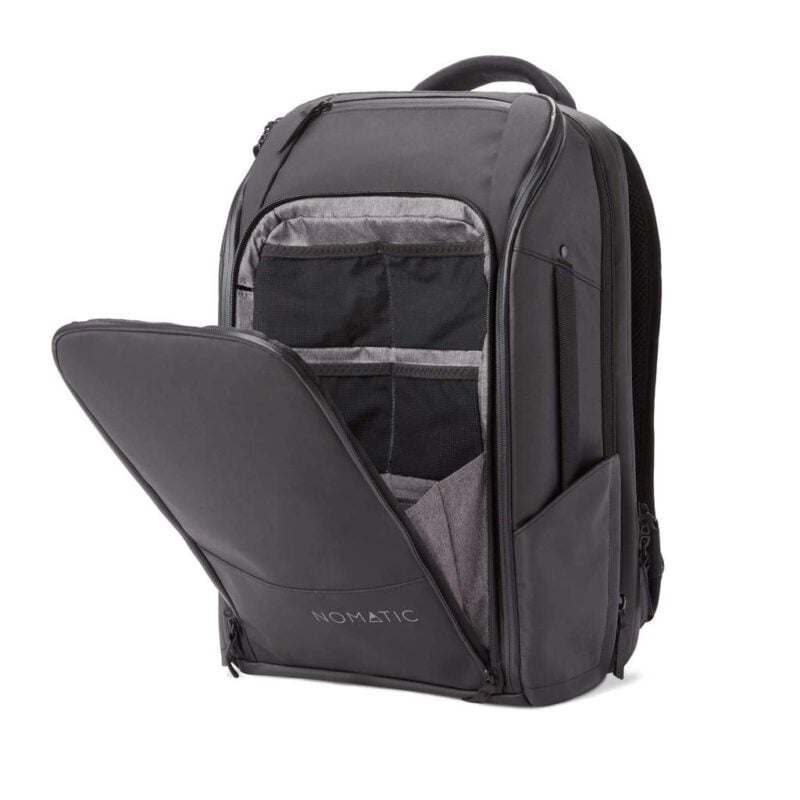 Medical Costs in Thailand
Thailand is becoming more popular for medical tourism thanks to the high-quality care, and lower costs of treatment than western countries. However, the Thai healthcare system certainly isn't at the same standard as that of a developed country, so do bear this in mind.
SafetyWing offers a monthly healthcare plan which covers Digital Nomads, expats and long term travellers. I have been using it myself for a while now, and find them to provide great value.
Alternatively, you can find pharmacies on almost every major street in Thailand that carry a wide range of medicine. Prices will be cheaper than private hospitals and, sometimes, government facilities too. But we always recommend finding a decent travel insurance before you head out.
Visas in Thailand
If you're going to stay in Thailand for an extended period, you need an appropriate visa. Tourist visas will cover you for thirty or sixty days, and once already in the country, there is a possibility to apply for an extra 60 or 90-days at the Thai embassy.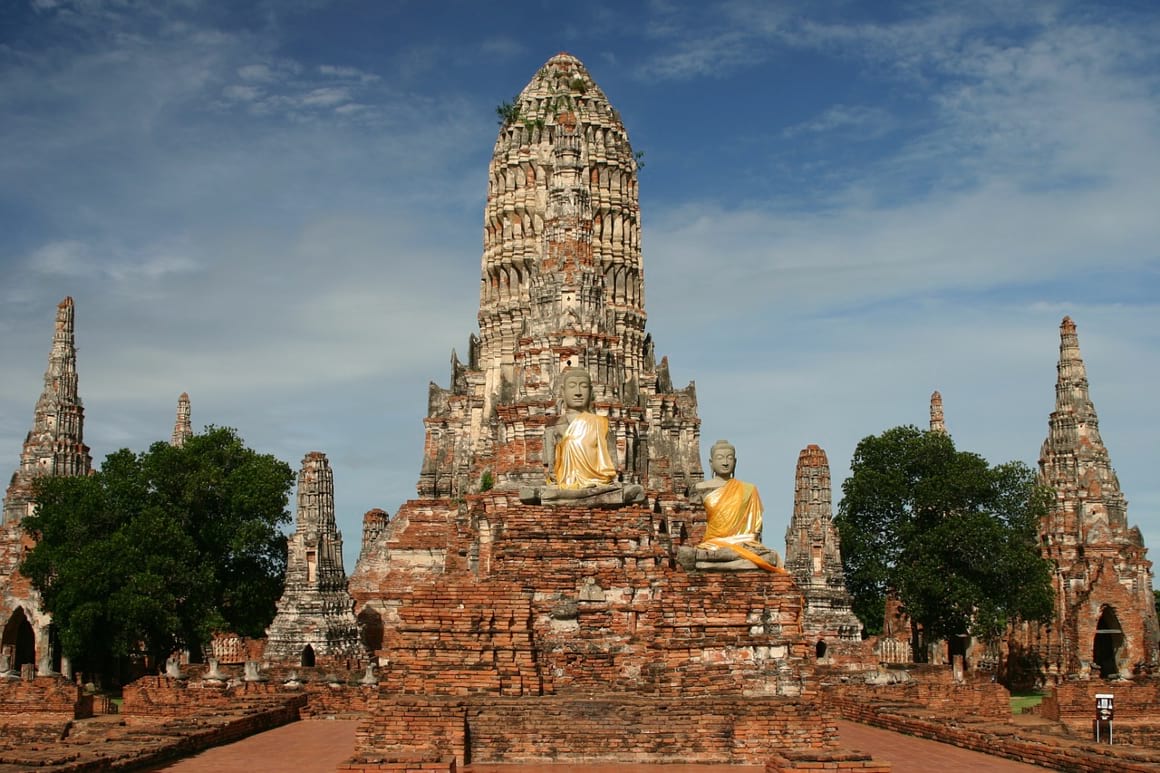 For longer periods, and to save yourself the hassle of renewals and government bureaucracy, the Thailand Elite Visa can get you a 5 to 20-year visa straight away – without having to deal with paperwork or visit the immigration office. Of course, this comes with a hefty $18K USD price, but if you see yourself staying here permanently, it is a deal.
If you decide to prolong your time in Thailand, you can go on a trip to Laos.
Do note – working on a tourist visa is illegal. Most employers would be able to obtain a work visa with the necessary documents required.
Banking in Thailand
Generally, expats should open a bank account in Thailand, as using a home country card will definitely burn a hole in your pocket each time you make a transaction. Opening a bank account is a fairly straightforward process, and the better option since Thailand is a heavily cash-reliant society.
Most Thai banks might require a work permit before opening an account, and issuing a credit card, but this varies depending on the bank. Popular options are Citibank, CIMB, and Bangkok Bank with easy-to-find ATMs throughout the country.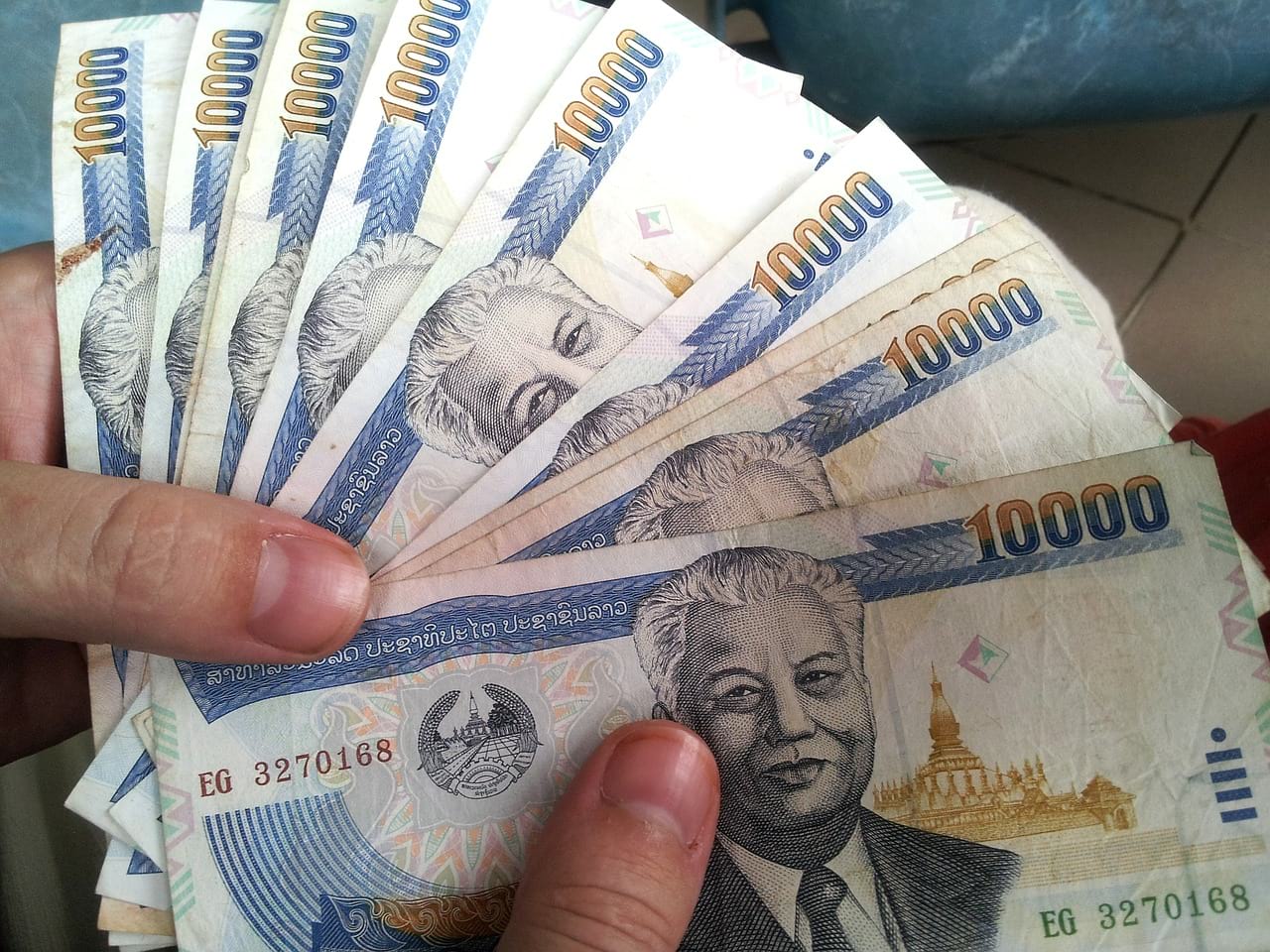 If you're always an on-the-go digital nomad, I recommend getting Payoneer or Wise for their trusted and fast transactions for all your business and travel needs abroad.
These borderless accounts are perfect for travellers and expats as it lets you hold multiple currencies and spend the money in any country at the local conversion rate.
Taxes in Thailand
Generally, taxes are low in Thailand. However, tax laws differ for residents and non-residents in Thailand. If you spend more than 180 days a year in Thailand then you are considered a tax resident and must pay tax in Thailand.
If you are from the UK like I am, Thailand has signed a double tax treaty with the UK preventing double taxation. Thailand has signed the same treaty with many countries so it is best to do your due diligence and check up with the tax department in your home country.
If your income is within the range of $4k USD to $5K USD, your tax rates are 5% and for the $15K USD income bracket, up to 10%.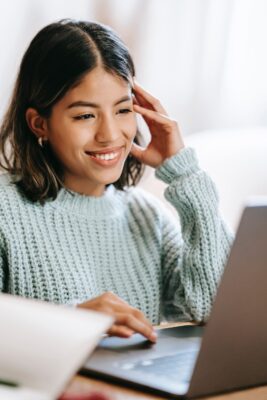 Earn $$$ ONLINE Whilst Travelling the World!
Keen to live the digital nomad dream while travelling the world? Who the hell isn't?
Teaching English online is a surefire method to earn a consistent income on the road. Work from anywhere, change some lives, and earn some dollaridoos while you do it!
Check out this detailed article for everything you need to know to start teaching English online.
Take away the essentials like food, work and medical costs, there are hidden expenses that come along with living anywhere, and Thailand is no exception.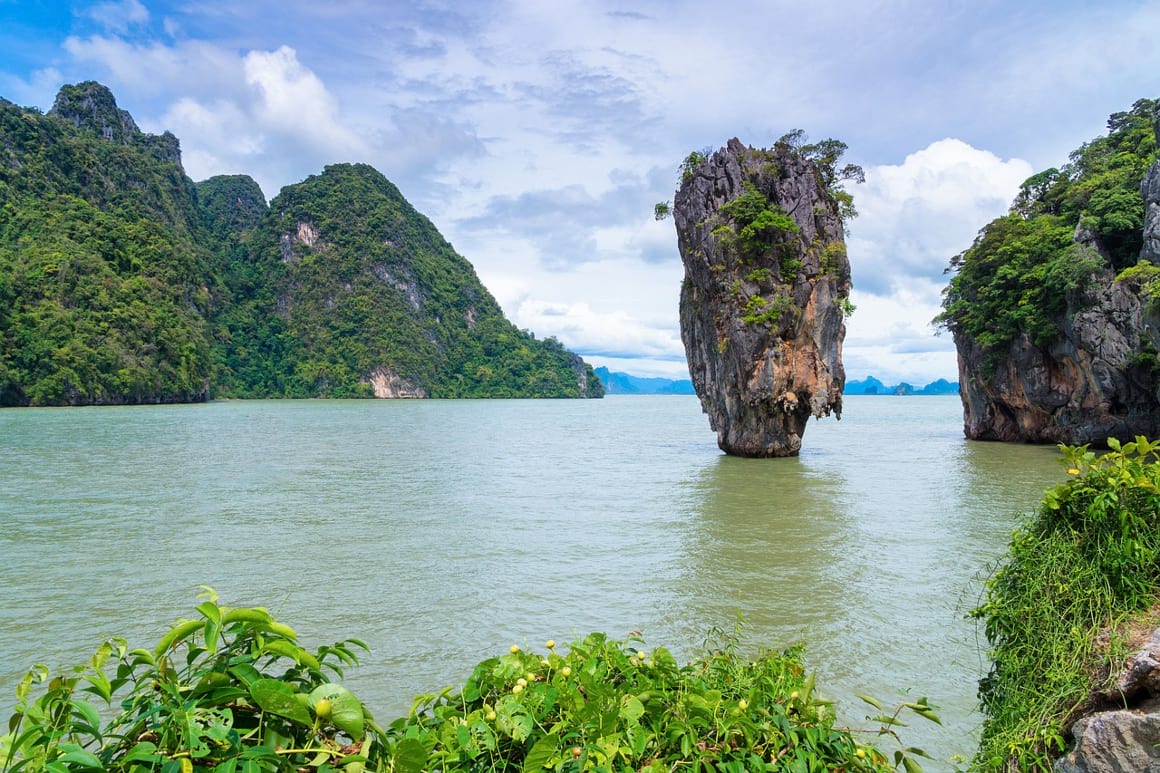 Whether its an emergency flight back home, or you lose your tech gear – these can cost anywhere from $500 to $3K USD, or more!
It is common sense to store some savings for a rainy day. Especially when you're moving to a new and unfamiliar environment. Keep a buffer in your account to ensure those emergency hiccups or unexpected bills can be covered with no worries.
Insurance for Living in Thailand
Overall, living in Thailand is a positive experience, however mishaps can happen. Even for the most prepared of us. Travelling on the infamous Thailand roads can lead to accidents – as any roads can – but racing motorbikes and unreliable road rules adds a little extra danger.
From unfamiliarity with the food that leaves you with food poisoning to pollution in general, reliable medical insurance is a must-have! Safety Wing is my go-to and has helped me out of many sticky situations.
Digital nomads should also consider gadget insurance that covers accidental damage, water damage and even theft!
Month to month payments, no lock-in contracts, and no itineraries required: that's the exact kind of insurance digital nomads and long-term traveller types need. Cover yo' pretty little self while you live the DREAM!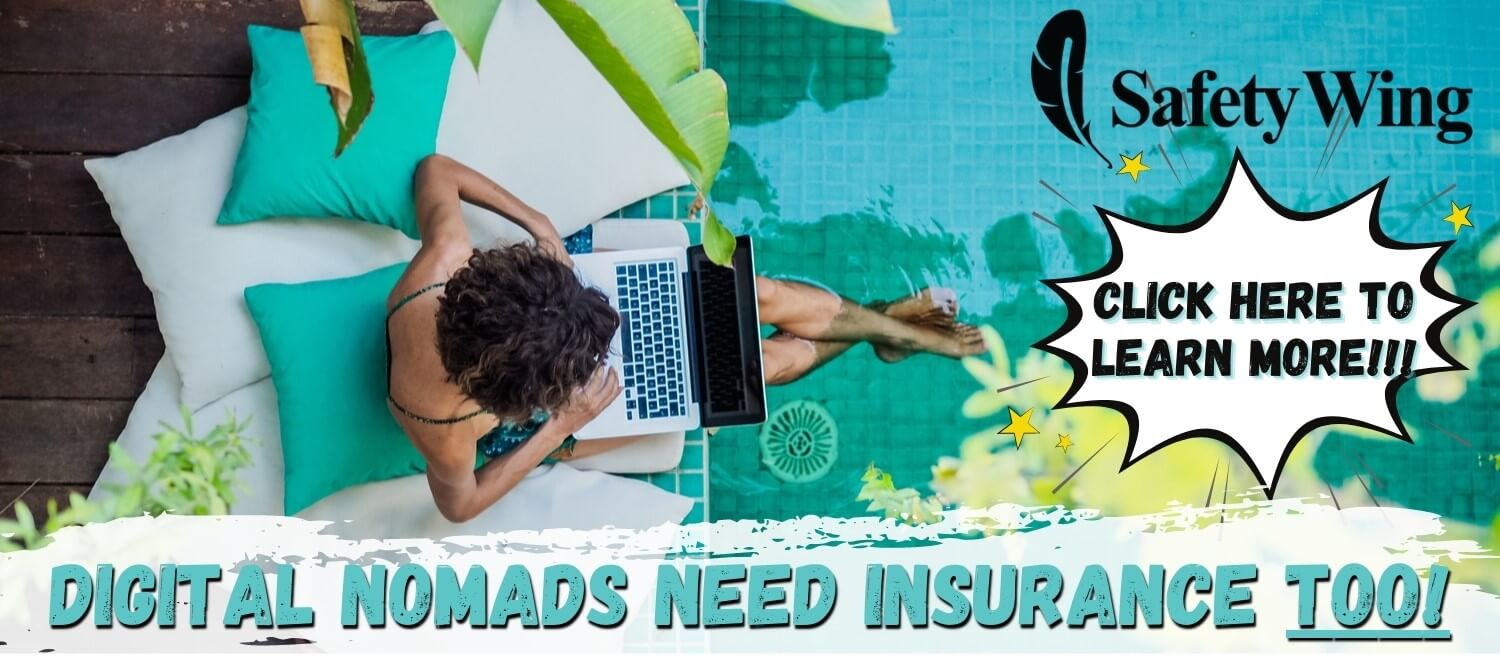 SafetyWing is cheap, easy, and admin-free: just sign up lickety-split so you can get back to work! Click the button below to learn more about SafetyWing's setup or read our insider review for the full tasty scoop.
Moving to Thailand – What You Need To Know
Now that we've got the nitty-gritty terms of numbers and costs out of the way, what is life in Thailand really like?
Finding a Job in Thailand
Most expats are digital nomads, however you will find some who have moved out with the intention of finding a job.
The most sought-after jobs are English-teaching jobs. Most require you to have at least a TEFL certificate. In fact, there are so many English-teaching jobs advertised online, it has never been easier to find one! There are even Facebook groups to help you find your dream teaching role in Thailand.
As an expat, one of the most important things to remember, is that foreign labourers are imposed to government-fixed minimum wages. These wages vary by nationality. Citizens from Western European Countries, Australia, Canada, Japan, and the USA must make at least 50,000 baht a month(about $1500+ USD), whereas someone from Myanmar would be required to make half that.
Alternatively, there are options to work with local NGOs that seek to benefit from your expertise in any given area, be it marketing or management.
Where to Live in Thailand?
Generally, living in Thailand is different from region to region. If you are looking for more touristy activities, a city life and environment, the southern regions and beaches are an enticing option. If you're looking for more quiet scenes to get to know the locals on an intimate level, the northern region is your best bet.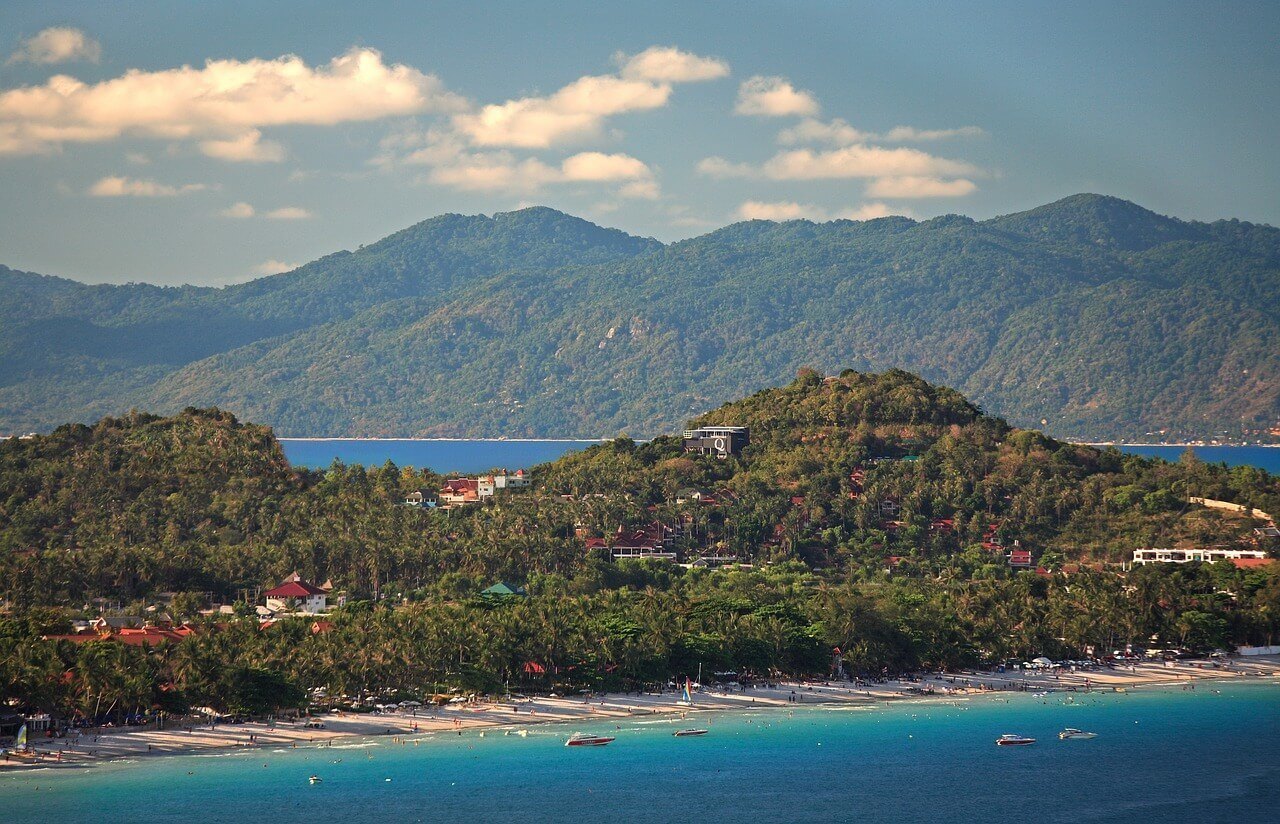 Regardless of how much research you do online, the best way to get to know what suits your taste is to go exploring and experience it yourself on the ground. Based on my personal experiences living in each of these cities, here are some of the best spots to live in Thailand.
Bangkok
If you're a city person, staying in Bangkok is ideal. It is known for offering the best paying jobs in Thailand with a good amount of facilities including malls, restaurants, and the convenience of public transportation almost everywhere.
It is especially great if you're one to indulge in luxury dining every once in a while. Imported goods are readily available. Healthcare facilities and international schools are a reason many expat families chose Bangkok.
With the big city comes traffic, which can take a toll. At certain times of the year, the heat levels can soar to scorching levels, not a place for those who hate the heat – obviously.
Big City Life in Thailand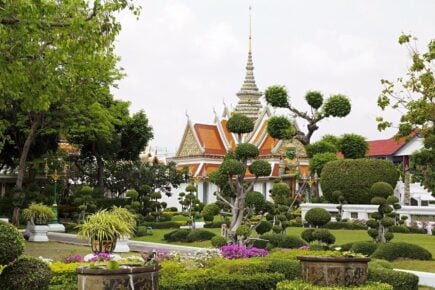 Big City Life in Thailand
Bangkok
If you love the hustle and bustle, and want to be among the action of Thailand, Bangkok is a perfect place for you. Buzzing streets, an active nightlife, imported goods and plenty of malls makes it ideal for a young nomad.
Hua Hin
Hua Hin is another option for those looking for flourishing expat communities. Hua Hin offers some of Thailand's best golf courses and fishing spots, beautiful rainforests and majestic mountains, historical landmarks, world-class beach resorts, and even quirky attractions like the replica villages of Santorini Park and The Venezia (a replica Venice).
It is a very communal and family-friendly area, that has the perfect blend of quiet coupled with amenities.
Best Area for Families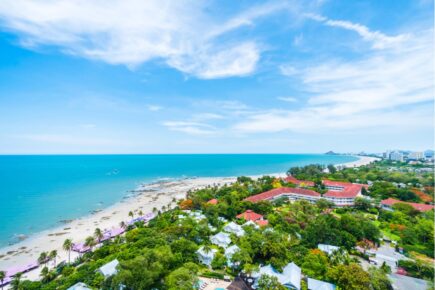 Best Area for Families
Hua Hin
Filled with amazing amenities, beautiful scenery and historical landmarks, Hua Hin is a magnificent home for families thanks to its quiet atmosphere. Spend your weekends exploring the area with the kids, and weekdays working hard from home.
Koh Tao
Koh Tao has long been known as a scuba diving hotspot, boasting some of the lowest prices in the world paired with quality standards of instruction, and incredible marine life to boot. However, Koh Tao's beauty extends far beyond its glittery surface, offering up a wide range of awesome activities suited to any interest.
I think it gives you a premium tropical experience, minus the tourists that flood places like Krabi and Koh Samui. From rock climbing to trapeze activities, and Muay Thai classes, there is something for everyone here. And, before I forget, the food is unmatched – with options beyond Thai cuisine.
Naturally, Thai is the most commonly spoken language. But due to an ever-growing expat population on the island, English is spoken by more and more people, thus making moving there more convenient.
The cost of living in Koh Tao isn't pricey, and most importantly, the internet connection is decent.
Best Tropical Area to Live
Best Tropical Area to Live
Koh Tao
If you are searching for a real tropical island vibe, Koh Tao is an ideal place to live. Filled with amenities, world-renowned diving and fewer tourists, it is the perfect combination of home and holiday in one. Digital nomads can thrive here with beachy backdrops to the work day.
Pattaya
Due to its beaches, Pattaya is the second most populated tourist spot in Thailand – after Bangkok. From its bustling nightlife to golden sands and tropical paradise vibes, it sure is a tourist mecca.
Owing to its popularity, the prices here are higher, and there is so much more to spend money on. There were also fewer job opportunities, and salaries offered were much lower compared to the city.
For those planning to work from home, Pattaya would be an excellent home base.
Thriving Tourist Area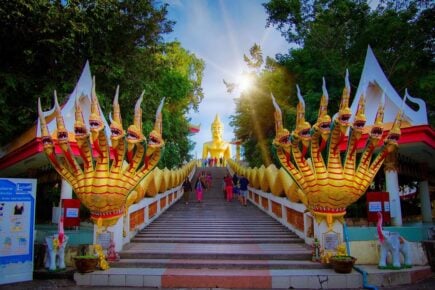 Thriving Tourist Area
Pattaya
Thanks to its stunning scenery and sprawling beaches, Pattaya is a stunning place to call home. The thriving tourist town may have a higher cost of living, but there is so much to see and do, it certainly is worth it. Those planning to work from home will love having the beach on their doorstep.
Chiang Mai
If you're looking to live right in the soul and heart of Thailand, voila, Chiang Mai is your destination. The culture-rich region with great infrastructure and amenities makes it a go-to place for digital nomads and expats.
There is much to do, from temples, sports facilities, and amazing restaurants, you will never have to go far for some fun. In recent years it has started to feel more touristy, with traffic jams a common occurrence.
An Expat Favourite
An Expat Favourite
Chiang Mai
Chiang Mai is a sprawling town filled with all the amenities expats could need to feel at home. Spend your time off of work exploring temples, enjoying amazing restaurants and venturing to nearby towns. Not yet invaded by tourists, but becoming more popular, the town has an active expat community to make your feel welcome.
Thailand Culture
An important aspect of Thai culture is respect. The Thai people show a great amount of reverence and respect, not only towards their elders, but also to their King. They love the royal family, and pictures of kings and queens grace buildings and roads.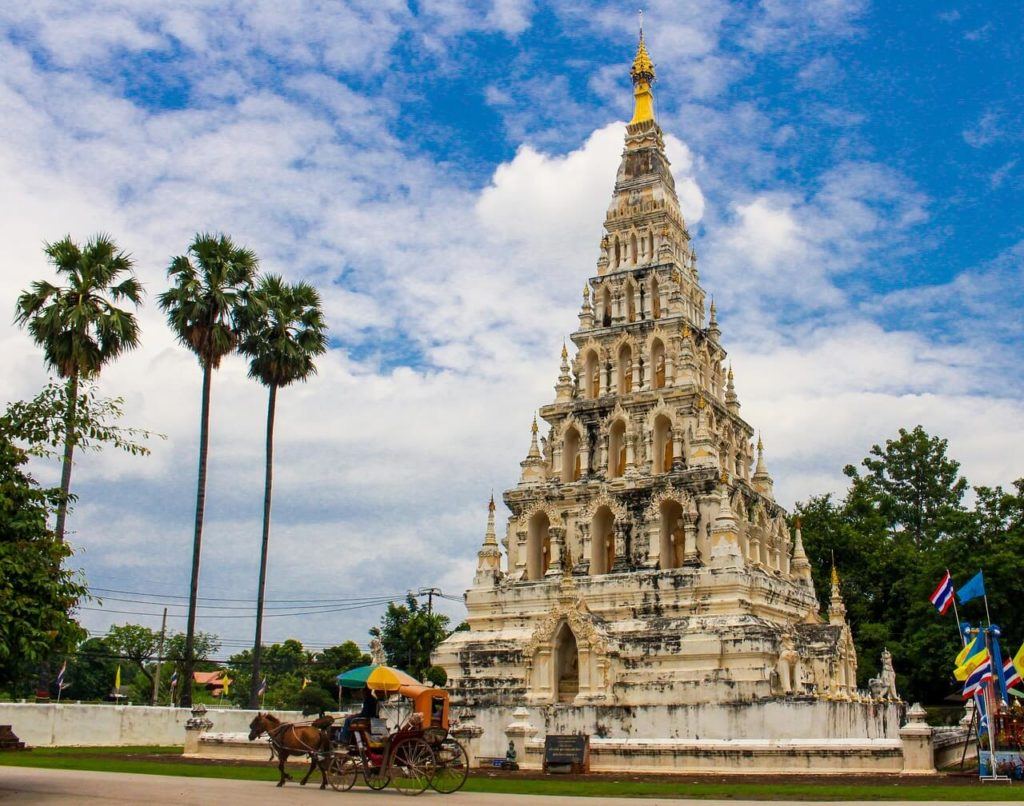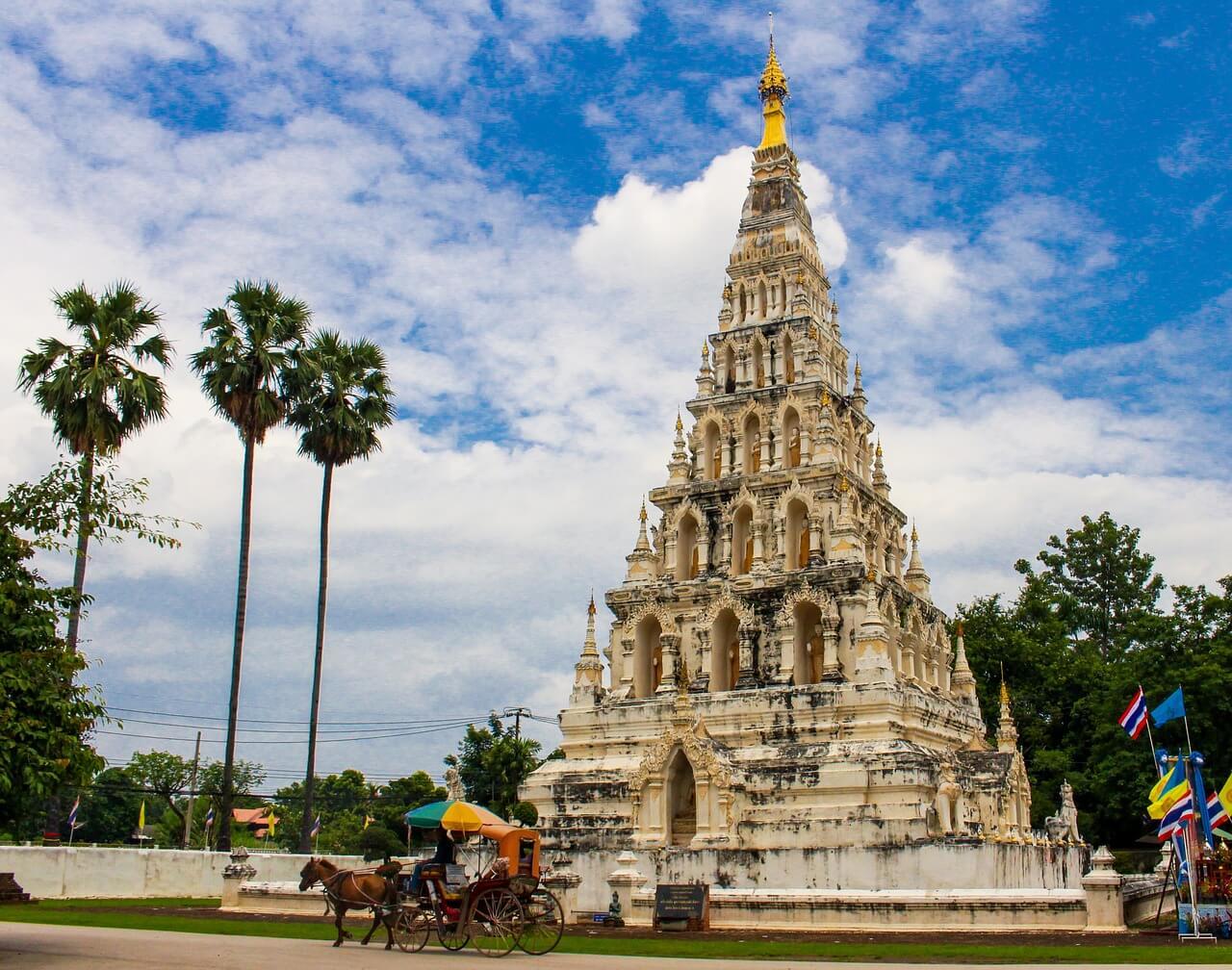 When you go to the cinema, you must stand in respect of the King before the movie starts. Do note – it is illegal to mention anything in offence, or that disagrees, with the institution of the monarchy. It is best to keep these views to yourself.
Thais are generally very welcoming to tourists and foreigners, but as with many countries, there are potential scams and sellers who overcharge. If you can haggle your way to cheaper prices on market items, that would be a plus.
Pros and Cons of Moving to Thailand
As with anything in life, there are two sides to every coin. This guide is not only meant to give you the good and flowery picture of living in Thailand, but also the cons and cautions of moving there.
Let's take a look at some of the pros and cons of moving to Thailand.
Pros of Living in Thailand:
Cost of Living – With groceries that cost up to $180 per month, amenities that are inexpensive and affordable accommodations, it sure makes it hard to turn down any opportunity to live in the country of smiles. In fact, you can get luxury accommodations for a fraction of what you would normally pay for back home.
Healthcare – Healthcare options, be it public or private, are considerably cheaper with on-par quality services. With many doctors speaking English, it makes it easy for a foreigner to navigate.
Rich culture – The people you will meet, and culture you will find yourself exposed to in Thailand are unmatched. Getting to know everything from scratch. and experiencing things you are not familiar with. can prove to be a very humbling experience.
Transport – Taxis, scooters and even renting a car is far cheaper than any other region I have been to.
Cons of Living in Thailand:
Imported Goods – The cost of imported goods like beer, wine and cheese are far higher than you would normally pay back home.
Overpriced – If you are not wary of potential scams, locals will overcharge in terms of food items and clothes unless you conduct your due diligence. I would recommend making friends with a local Thai to bring you around for the first few months to get a hang of the normal prices around the area.
Limited Job Opportunities – Unless you are a digital nomad in Thailand working on your own hustle, the next best alternative would be an English teaching job.
Schooling – Education isn't free if you are not a Thai national, and international schools are really expensive.
Living as a Digital Nomad in Thailand
It is dubbed as one of the most affordable cities in the world, so it is no surprise that Bangkok is a hub for digital nomads (based on recent digital nomad trends). It ranks fourth globally thanks to affordable internet and living costs. Most people in the Thai capital speak English, and the city offers high-class facilities which is an alluring feature.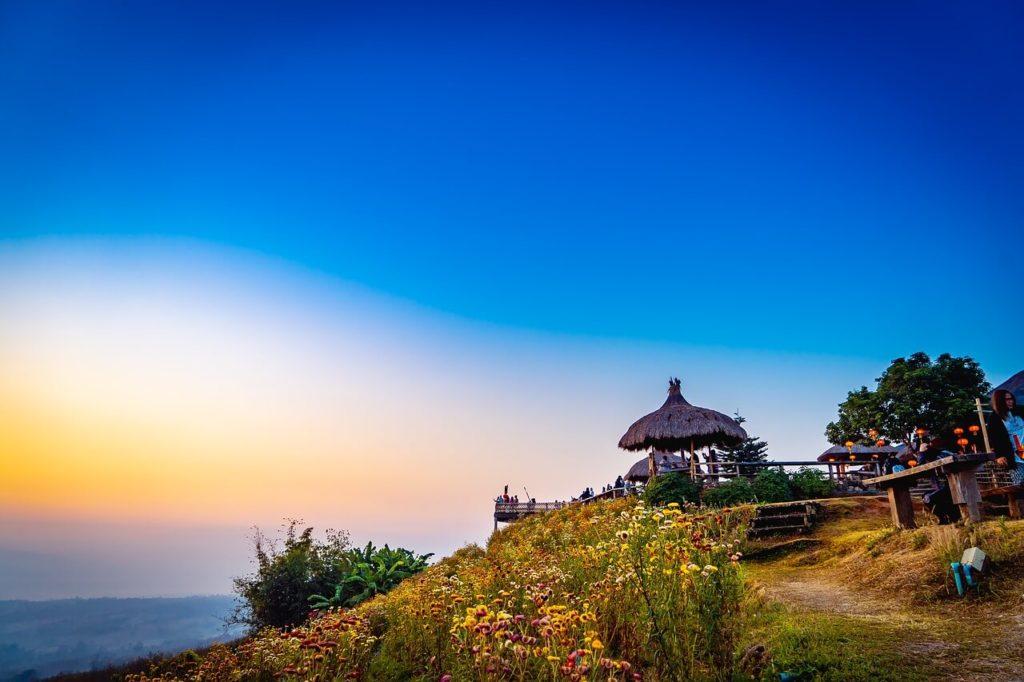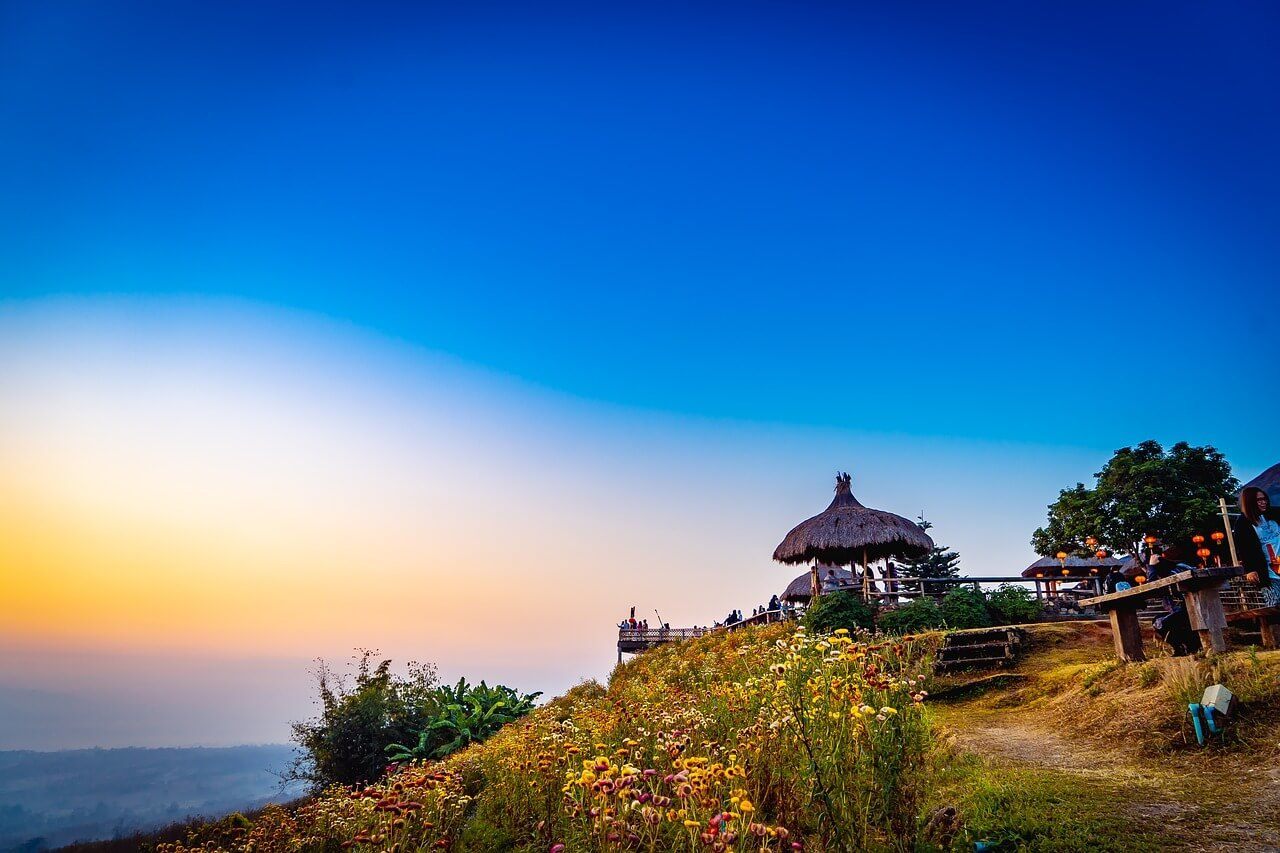 The expat community here is flourishing, with many conferences and networking events, which makes working here not so lonely.
Internet in Thailand
Generally, internet connectivity in Thailand is reliable. For those looking to settle in Bangkok, there are more than 450,000 free Wi-Fi spots in the city. For mobile internet, you can get a package with a decent amount of internet data and 100 minutes of call time for about $10 a month.
Alternatively, if you always work on the go, or need higher mobility, there are home packages where for $25 a month can get you 50MB connection speeds, a simple TV package and phone internet for 4GB. Some of the more common brands of internet service providers (ISPs) are TrueOnline, AIS Fibre, and 3BB.
For high-speed internet packages, I would suggest splurging a little for download/upload speeds of up to 1Gbps/1Gbps at $38.5 per month.
The Future of the SIM Card is HERE!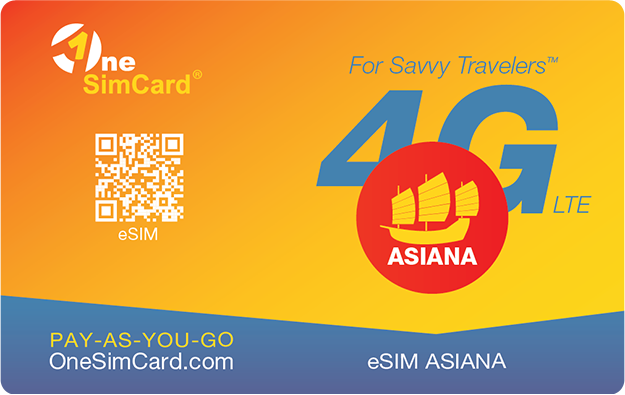 A new country, a new contract, a new piece of plastic – booooring. Instead, buy an eSIM!
An eSIM works just like an app: you buy it, you download it, and BOOM! You're connected. It's just that easy.
Is your phone eSIM ready? Read about how e-Sims work or click below to see one of the top eSIM providers on the market and ditch the plastic.
Buy an eSIM!
Digital Nomad Visas in Thailand
Well, rejoice Digital Nomads! The good news is that Thailand offers a visa waiver for online workers. Thailand's visa waiver program offers 30 days of free entry to about 60 countries, which can either be extended for $57 USD or renewed by flying in and out.
Co-Working Spaces in Thailand
For a newcomer, co-working can be a fun way to establish your connections with similar-minded individuals and communities.
In the increasingly popular country with digital nomads, co-working spaces are plentiful. If you're ever downtown in Bangkok, The Hive is a really popular option nestled in a residential area with up to 5 floors of spaces to enjoy. Entry prices range from $10 USD per day to the more affordable monthly pass of $100 USD.
If you're looking for a more laid back vibe away from the city, look no further than Thailand's best co-working space, KoHub in Koh Lanta. Features include high-speed internet, communal lunches and is the ultimate hotspot to meet other freelancers and nomads in the area.
Chiang Mai enthusiasts, Punspace is a personal favourite. With a membership that gives you access to all three locations in Chiang Mai, you can alternate between different areas depending on your mood with 24-hour access. There are even co-living options, too!
Final Thoughts on Thailand Living Costs
Well, there you have it, folks. Finding the right balance between travel, work, and play is difficult, to say the least. But overall, I would highly rate living in Thailand.
With affordable housing, high-speed internet and incredible landscapes, a move to Thailand promises an epic work/balance and amazing travel opportunities.
What do you think? Are you ready to pack your bags, and leave the normal life-path behind? Let us know in the comments below!
---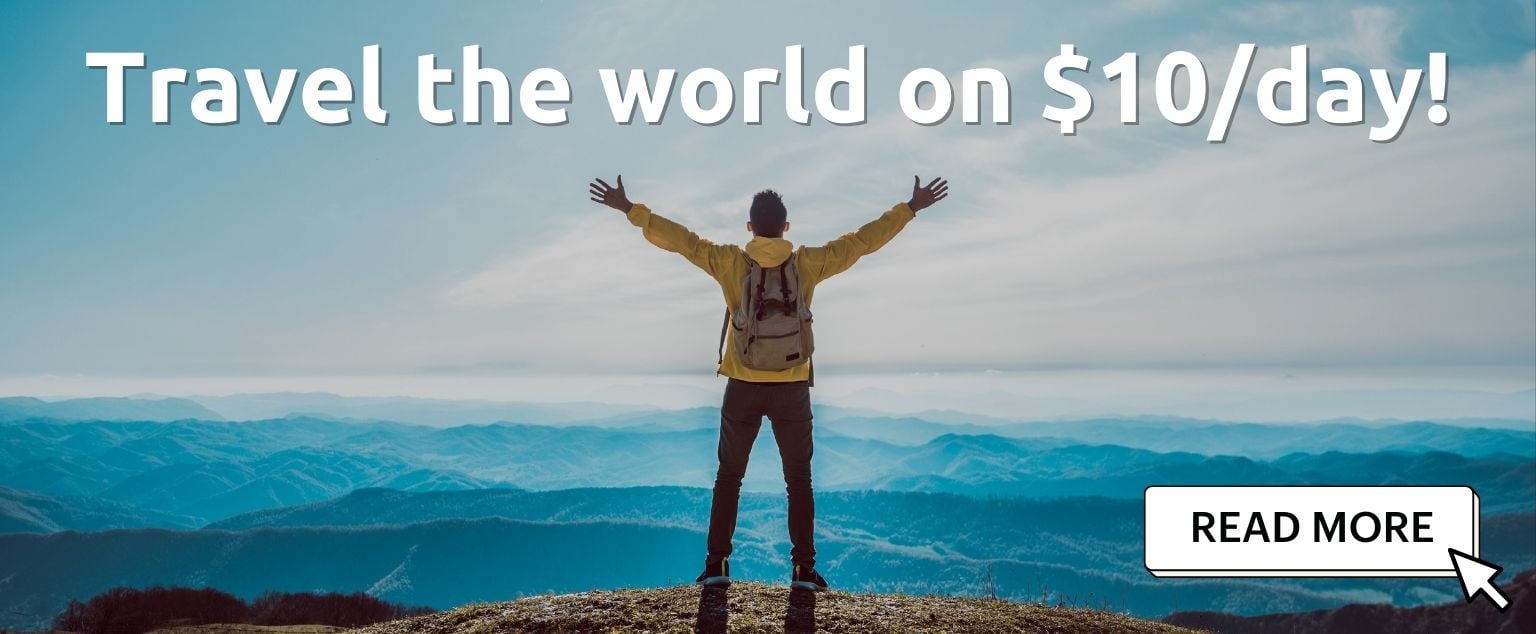 And for transparency's sake, please know that some of the links in our content are affiliate links. That means that if you book your accommodation, buy your gear, or sort your insurance through our link, we earn a small commission (at no extra cost to you). That said, we only link to the gear we trust and never recommend services we don't believe are up to scratch. Again, thank you!