Borocay Island might be too nice. With beaches that could trigger epilepsy in a leprechaun, this slice of tropical paradise will make you want to return year after year until you live there.
A perfect island getaway, whether you're after a classy weekend, selection of sunbathing sessions or debacle of messy nights out, Boracay will outperform your expectations. Seductive beach resorts,  luxury hotels, and quirky surfer style hostels are all up for grabs.
Boracay operates more like a long strip than a compact centre (which makes a whole lotta sense considering it is a beach destination), meaning there are larger distances between hotspots. Consequently, it's important to pick the right place in order to guarantee a good time.
With me as your guide, finding where to stay in Boracay should be easier than finding sun in the tropics, which is hopefully what you will be doing in a bit…
Let's jump in!
Not fussed about where you'll stay on the island? Have a look at my top picks for accommodation on Boracay Island!
Staying on Boracay for the first time? Check out this Airbnb. The private room is stunning, clean, and extremely spacious. Guests also get a private bathroom and a large balcony. Free wifi is available throughout. The villa is surrounded by a beautiful garden and is just a short walk from the beach.
With a young and energetic atmosphere geared towards backpackers, this comfortable and clean hostel is perfectly placed for exploring Boracay. Located near the Bulabog beach, and only marginally further from the amazing white sands beach, get ready for a top hostel experience!
The District Boracay is a five-minute walk from Boracay's White Beach and boasts an outdoor swimming pool. This highly-rated 4-star luxury hotel also offers a kids' pool, a coffee bar, and massage services. Rooms are modern and filled with natural light, and feature tiled floors and aircon to keep things cool.
Boracay is a tiny island in the middle of the Philippines, just off the northern tip of the much bigger Panay Island.
White sand beaches lined with palm trees, sparkling water lapping gently at the shore, and wildly beautiful sunsets. It's undisputedly one of the top destinations in the Philippines. And the best part? No matter where you stay, you'll always be close to that jaw-dropping Boracay coast.
Boracay Station 1 is the best place to stay when you first visit Boracay. It's got a bit of everything – superb restaurants, luxury hotels, vibrant nightlife, and of course some mind-blowing beaches. So, if you're backpacking the Philippines, or looking for a tasty getaway, Station 1 is right on.
The area also provides a gateway to the rest of the island, so you can easily get out and explore. The Puka Shell beach on the northern side of the Island is a great choice for a day trip!
Equally as stunning but more cost-efficient, Station 3 is my top pick for budget backpackers. It's a quieter neighbourhood, but it's not too far from the lively Station 2. If nightlife is what you're after, then Station 2 is hands down the best place to be.
Bulabog Beach Boracay is the quirkiest destination on the island. It's one of the best for avoiding tourist crowds but still offers that stunning tropical island scenery.
Finally, we recommend Diniwid Beach if you're a family deciding where to stay in Boracay. It's got lower tourist numbers than other areas, so there'll be plenty of space for kids to run around.
Bonus fact: According to the native Ati people, the island got its name from the word 'bora', meaning bubbles, and the word 'bocay', meaning white. There are other theories, but this is my favourite!
No matter what your needs or budget, there's a beach and a place for everyone in Boracay. So, let's check them all out in more detail!
1. White Beach Station 1 – Where to Stay in Boracay for your First Visit
White Beach is divided into three stations, named after the stops the longtails use when dropping people off. Each station has its own flavour to it, and it's Station 1 we've picked as the best place to stay in Boracay for your first time.
The beach itself is wider here, meaning more space to chill out within being in touching distance of another sun-worshipper. The waters start out shallow, warm and wallowable, before becoming deeper and chilled.
Station 1 is more beach orientated, operating as a strip rather than a clustered centre. It hosts some of Boracay's best resorts, cocktails, and fine dining. If you're looking for an outrageous buffet breakfast, there will be one readily available in station 1.
This Airbnb provides an ideal base if you're staying on Boracay for the first time. Surrounded by nature, the villa boasts a 'secret garden' feel right next to the beach. Because it's not a hotel, you'll get to enjoy maximum privacy and have your own space to relax in after a day of exploring.
Best Hotels in Station 1:
This colourful resort is ideal for families or groups deciding where to stay in Boracay station 1. Each room comes with a veranda and private bathroom, and free wifi is available throughout. With beaches, bars, and restaurants a short walk away, this hotel makes an excellent base for discovering Boracay.
As one of the top luxury hotels in Boracay, and boasting an obscene outdoor pool, The Lind Boracay offers exquisite accommodation close to many of the area's popular attractions. The hotel provides state-of-the-art facilities and premier service. It also offers a sun deck with a second pool, a garden, and sea views.
Things to See and Do in Station 1:
Climb Willy's Rock and marvel at the minds that put it there.
Book an underwater adventure at WaterColors Boracay Dive Resort.
Hire a SUP and skim over the waves.
Enjoy a fun day of beach-hopping by boat and enjoy some snorkelling.
Get out the snorkel and mask and see what you can see.
Lax out on the wide white sand beaches that are your front yard!
Explore the island by booking a self-guided bike tour. Delivered to your hotel door, these bikes are kept road ready!
2. White Beach Station 3 – Where to Stay in Boracay on a Budget
White Beach Station 3 is a lot easier on the wallet than Station 1. There's a whole bunch of backpacker options here, catering to those looking to save a few bucks.
Station 3 is a bit more in touch with nature as well, making it one of the more peaceful locations on the island. This means it's less built-up around here, and there are only a handful of restaurants to pick from.
Set yourself up in Station 3 and use it as a base to explore other attractions in Boracay if you wish, or just enjoy the serenity at your doorstep!
If you're looking to stay in style on Boracay Island, look no further than Ron and his luxury apartment. This stylishly furnished stay is close to everything, whilst maintaining its distance from the craziness of the main town. With garden views, and close proximity to Borocay Island's famous white beach (only a couple minutes' walk), this is a great choice for people seeking a little retreat.
The recently refurbished hostel features a sun deck, a 24-hour reception and a library. It's close to the few bars that Station 3 is home to, providing an ideal base for exploring Boracay.
Best Hotels in Station 3:
If you want one of the top cheap hotels in Boracay that doesn't compromise on comfort, check out the Grand Blue. The rooms feature contemporary furnishings, with tiled floors and white walls to keep things cool. This hotel boasts everything from beachfront access to a private garden and a bar. Room service, an airport shuttle, and a smashing breakfast all come with the territory.
Looking for something luxurious and family-friendly in station 3? Then check out one of the best Boracay hotels, with comfortable rooms and convenient amenities. It's got everything you need for a relaxing stay, including an infinity pool, room service, an onsite restaurant and beachfront access.
Things to See and Do in Station 3:
Get your dive ticket at DiveGurus and see what's happening under the waves.
Set yourself up for the day at SunnySide Cafe.
Take the plunge into the deep, cool waters around your section of the beach.
Make your way around the rocks at the southern end.
Take a sunset cruise out of White Beach.
Grab a drink at Red Pirates and watch the sun go down over the sea.
3. White Beach Station 2 – Best Area to Stay in Boracay for Nightlife
Station 2 is, unsurprisingly, smack-bang in the middle of Stations 1 and 3. It's the centre of all things happening on Boracay.
Here is where you'll find the biggest shopping area, D'Mall, and the seafood market. And, of course, it's at the core of the island's bustling nightlife scene.
There are heaps of bars, pubs, lounges, and nightclubs packed into this area. The new regulations have outlawed beach parties (boo) but there are still plenty of places to get your groove on into the early hours. Whatever your party style, Station 2 has your entertainment covered and is definitely the best area to stay in Boracay for nightlife.
You want to experience the nightlife of the island but you're not ready to sacrifice a good night's sleep? Then this Airbnb is perfect for you. You can enjoy your own private bungalow and garden in a quiet and peaceful resort. The place is very stylish and clean and provides everything you might need during your stay. The lively bars and pubs are only a short walk away.
This family-run award-winning hostel in Boracay enjoys an excellent location, providing great opportunities to meet new people and have a good time. If you just wanna relax, you can use their designated beach chairs and take in the prime White Beach location.
Best Hotels in Station 2:
With an onsite pool, bar, and fitness centre, this highly-rated hotel provides everything you need for an epic stay in the heart of the action. Rooms are modern and spacious, so you can enjoy some rest and recuperation after a big night out.
While it's not the cheapest hotel on the island, The District provides excellent value for money. Start your day with an excellent free breakfast, or work up a sweat at the fitness centre. In the evenings, check out the bars and enjoy a meal at one of the three restaurants. For some rest and recuperation, take a dip in the pool or visit the onsite spa & wellness centre.
Things to See and Do in Station 2:
Get yourself on a Boracay Pub Crawl. You know you wanna!
Blast over the sea on your very own jet ski. These things are fast, fun and guaranteed to keep you entertained.
Soothe your tired muscles from all that dancing with a beach massage.
See things from a bird's eye view with a parasail above the sea.
Fuel up for the evening ahead with an epic burger from Steampunk Boracay.
Go shopping for inflatables at D'Mall.
Take a trip out to see the Blue Lagoon and Cold Spring in Aklan.
4. Bulabog Beach Boracay – Coolest Place to Stay in Boracay
Bulabog Beach is on the east side of the island, just over from Station 2. It's known as the centre of all things aquatically adventurous and is home to a bunch of watersports shops. The beach is windier than the west, which makes it a hit with the kite surfers. There are worse ways to spend a day than basking in the sun and watching dare-devils fly through the air.
Bulabog is also a good option for those looking for a cheap place. It's not on White Beach so the prices are lower, and there aren't as many tourists. Kite boarding is a popular past time for the locals so hiring equipment or finding lessons is easy to do.
The combination of watersports, a young vibe, and proximity to the other Stations earns it my vote for the coolest place to stay on Boracay!
This is one of the top Airbnbs on the whole island. With spectacular rooftop beach views, an internal dipping pool, and an open-plan living space, this is a slice of tropical island luxury. The hosts come highly rated and are able to find more space if you are in need of more room. There is a modern kitchen, air conditioning, and a dryer.
The Chill Out Hostel is an idyllic example of what cheap beach lodging should look like. With understated natural decor, and a love of flower necklaces and bamboo facades, this hostel is excellently placed near Bulabog beach. Complimentary lockers,shampoo, conditioner and body wash are available to use. Female Dorm rooms are available.
Best Hotels in Bulabog Beach:
Ralph's Place provides comfortable accommodation and excellent services. Each room is bright and spacious, and options range from studios and suites to bungalows and apartments. One of the best aspects of the hotel is its location – it's just steps away from both Bulabog and White Beach, but far enough not to partake in a tourist throng.
A good description could begin with the words "rooftop pool bar". Other things like "on-site restaurant", "specially crafted cocktails", and "private garden" could be used to spice it up. Okay, I'll drop the facade, I am talking about the Ferra hotel, one of the best luxury hotels in Borocay. For a bit of tropical paradise, definitely drop in for a drink.
Things to See and Do in Bulabog Beach:
Head to Area 51 for a full moon party, if you're visiting at the right time.
Take kite-boarding lessons and soar above the waves. Although standing up is pretty difficult at first so maybe start there (haha).
Go snorkelling on the reef surrounding Bulabog Beach.
Get a game of beach volleyball going on the sand.
Catch a ride at Zipline Boracay, just north of the beach.
5. Diniwid Beach – Best Area to Stay in Boracay for Families
Diniwid combines the exotic paradise nature of Boracay with a sense of peace and privacy lacking in other areas of the island.
I consider this the best place to stay in Boracay for families as the lower tourist numbers and shallow waters of Diniwid Beach mean you'll feel at ease letting the kids loose to run across the sands and bathe in the shallows.
There is a fantastic champagne viewpoint in the area, which can be accessed by a bamboo elevator. Who says the kids get to have all the fun?
Diniwid Beach is one of the lesser-known beaches on the Island, which makes it much safer than some of the others. Fewer people equals more space, making it seem like this is your very own private beach!
A cheaper, but highly rated option for staying near Diniwid beach, this Airbnb is clean, comfortable, and gives a great brekkie. The hosts are lovely, and it is only a short walk from Diniwid beach. Rooms have a garden view, kitchen access, a balcony, and free wifi.
Best Hotels in Diniwid Beach:
Kick back in a tropical home-away-from-home at one of these modern apartments. They're fully furnished and can sleep up to four guests, making them one of the best places to stay in Boracay for families. The hotel offers an onsite pool as well as plenty of water sports and activities to keep everyone entertained.
This elegant hotel in Malay provides free Wi-Fi, as well as a private beach and a sun deck. It's ideally positioned for guests wanting to visit local attractions, and the sun terrace and bar are ideal places to relax at the end. of the day. Family amenities include babysitting/child services.
Things to See and Do in Diniwid Beach:
See what you can spot from the clifftop viewing platforms.
Catch a trike taxi that can take you anywhere on the island.
Relax under the palms while the young ones explore.
Swim around the northwest rocks and corals.
Go snorkelling in the crystal waters and spot a nemo or twenty!
Visit the Puka shell beach, located on Boracay's pristine northern coastline. There are hints of civilisation, and of course, you can find a bar (classic), but the main attraction is the isolation and deserted feel.
Here's what people usually ask us about the areas of Boracay and where to stay.
ALWAYS sort out your backpacker insurance before your trip. There's plenty to choose from in that department, but a good place to start is Safety Wing.
They offer month-to-month payments, no lock-in contracts, and require absolutely no itineraries: that's the exact kind of insurance long-term travellers and digital nomads need.
SafetyWing is cheap, easy, and admin-free: just sign up lickety-split so you can get back to it!
Click the button below to learn more about SafetyWing's setup or read our insider review for the full tasty scoop.
Boracay is a literal dream of a destination, and just goes to show that we can all have our own personal paradise, our own way!
If you're still not sure where to stay, I recommend Station 1. It's got the best of everything on the island and is well-connected to the other areas. For an equally popular but extra chilled-out location, Diniwid Beach is a solid option.
That's it from me for where to stay in Boracay. So, get packing and prepare yourself for a trip of a lifetime!
Do you own an awesome hostel, hotel or apartment? Want to be featured in our list? Email [email protected] to find out how.
---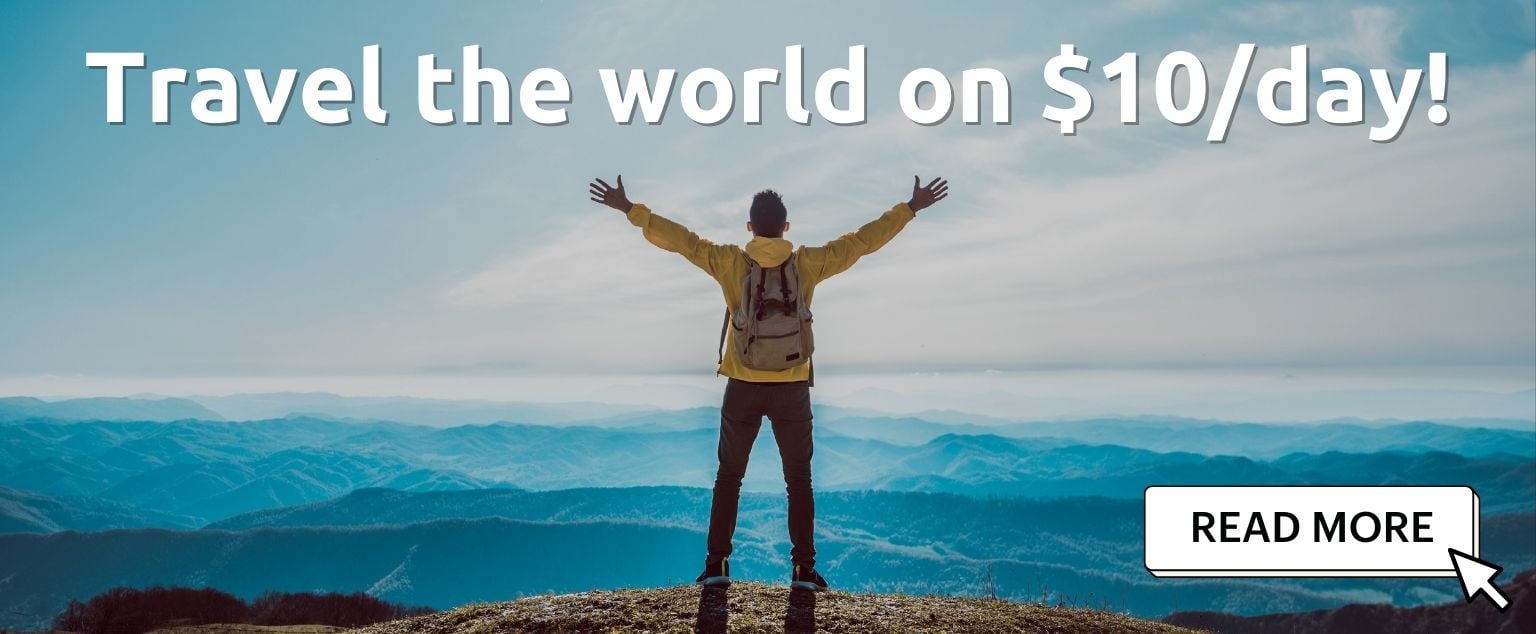 And for transparency's sake, please know that some of the links in our content are affiliate links. That means that if you book your accommodation, buy your gear, or sort your insurance through our link, we earn a small commission (at no extra cost to you). That said, we only link to the gear we trust and never recommend services we don't believe are up to scratch. Again, thank you!