Quebec feels like a drop of Europe amidst the vast Canadian landscape. From wandering through the Old Town to taking a stroll along the harbor, to touring the citadel Quebec, is bursting at the seams with beautiful sites ready for you to explore!
The only problem is deciding where to stay in Quebec. With a city this big, it sure can feel like a daunting task.
Lucky for you, we called in the experts and created this guide for where to stay in Quebec to take all the stress out of your trip planning!
With this guide in hand, you can select the neighborhood that suits your needs. How does a match made in heaven sound?
Ready to find your neighborhood match in Quebec? Here is our guide to the best neighborhoods to stay in Quebec, Canada.
Looking for the perfect place to stay? These are our top picks for places to stay in Quebec.
Auberge Internationale de Quebec is the largest hostel in all of Canada with 266 beds! It sits inside the Old Town's fortified walls and offers both dorms and private rooms. This historic hostel is full of travelers ready to socialize and grab a pint with you after a day of exploring.
Need to spend some quality time with fellow backpackers? Get your fix by staying at one of these amazing hostels in Quebec!
Au Petit Hotel is located in Old Town and is chock full of charm! It's a fairly priced hotel, right in the mid-range that will keep the wallet happy. With consistent 9/10 ratings, Au Petit Hotel is the best place to be!
Best Airbnb in Quebec: Loft with old flair
With brick walls, high ceilings, beautiful furniture and the most amazing location, you won't regret booking this Airbnb. The loft is part of a 19th-century building, but was completely renovated and has an incredibly charming flair. You're central to great hotspots, cafes to chill at and restaurants to have the best dinner. This is a great home for your first Quebec visit.
Why not stretch your budget even further by checking in to one of these bed and breakfasts in Quebec!
Quebec's most popular neighborhoods are tucked closely together. Lucky for you, it's convenient to switch from one to the other. So it's good to check out as many as you can with our handy Quebec neighborhood guide!
Old Quebec is a history lover's dream and also offers some of the best the city has to offer. Most of the best accommodation options are located in Old Quebec, also known as Vieux-Québec. So when wondering where to stay in Quebec, Old town is usually the best option.
We found gems for you in other neighborhoods too, so don't quit reading now!
Petit-Champlain and the Place-Royale is a neighborhood that is nestled nearest Old Quebec and is lovingly referred to as the fairytale neighborhood. Walk the narrow cobblestone streets and enjoy dazzling boutiques, restaurants, and landmarks!
Saint Roch is the hippest place to be! It's the part of the Quebec that feels like it never sleeps. Expect funky stores and lots of bars. This part of town is home to Quebec's artists and techies so get ready to meet some cool cats.
When your name is Limoilou you're sure to be in the family neighborhood! Sounding like the start of a children's nursery rhyme, Limoilou is filled with parks, bakeries, and lots of locals who are ready to chit chat with the tourists.
Saint-Sauveur goes by the simpler nickname of Saint-So. It's a neighborhood right on the cusp of becoming the next big thing! It's a perfect mix of hip and historic, so better plan to visit now before everyone else catches on to this hidden treasure in Quebec.
Of course, our Quebec neighborhood guide wouldn't be complete without revealing a well-kept secret or two!
Ready to learn more about where to stay in Quebec? We handpicked with the utmost care Quebec's 5 Best Neighborhoods to stay in. Reader, read on!
Old Quebec is the gorgeous fortified part of Quebec that will dazzle even the most humdrum of humans. It's divided into Haute-Ville (Upper Town) and Basse-Ville (Lower Town), but no matter which side of town you end up on there is plenty to do and see.
As most people choose to visit Old Town, it's the one hundred percent best area in Quebec to stay in. Expect cobblestone streets filled with street performers, arts and craft vendors, and stylish restaurants.
Perfect for history buffs, Old Town was once the seat of executive power for 200 years. Let's make sure to note that Quebec is the only city north of Mexico that has fortifications that are entirely intact!
So, you're wondering where to stay in Quebec on a budget? The aforementioned Auberge Internationale de Quebec can't be beat! With its prime location and low rates, it is our top choice as the best place in Quebec to stay.
We still hear you, you're looking for the best budget hotel in Quebec. Keep those purse strings nice and tight because the Auberge St-Louis in Old Town is the hotel for you. Rooms are around 50 USD a night and the location is perfect, perfect, perfect!
La Maison Demers is a charming and quaint hotel that keeps it's private room rates nice and low for our friendly budget travelers out there. This bed and breakfast style hotel offers complimentary breakfast to its guests so you get to save a little dough there, too!
Best Airbnb in Old Town: Cute little studio
Not often do you get a whole apartment to yourself when you're travelling on a budget – but today is your lucky day. This charming studio is located centrally in Old Town, and therefore in one of the best areas to find good attractions, food and cafes. The studio is cosy, clean and very bright so that you'll feel welcome and comfortable at an instant.
Things to See and Do in Old Town
Stroll along the Saint-Jean pedestrian street and be dazzled by the talented street artists
Visit Quebec during the holidays and enjoy all the festivities that their German Christmas Market has to offer
Walk the Citadelle's ramparts and catch gorgeous views of the city below during a nice 4.6 km walk, no pressure to walk the whole way!
Check out Château Frontenac and take a tour of the legendary castle, make sure you snap a photo of the Dufferin Terrace and St. Lawrence River below
Dive into a book or meet some local authors at the Maison de la littérature
Enjoy a cocktail at the Bar Ste-Angèle and tap your foot along to some incredible live jazz music
Simply overflowing with romance and novelty, Petit-Champlain and the Place-Royale is more than delightful. If you're curious where to stay in Quebec your first time, look no further than this popular tourist neighborhood that will sweep you away into a fairytale!
You'll fall in love with the french style buildings, with their gabled roofs and towering chimneys. And the Rue du Petit-Champlain, which is actually one of the oldest commercial streets in North America, is positively teeming with darling shops and cafes.
The fairytale charm of Petit-Champlain and the Place-Royale makes it the best area in Quebec to stay in.
Even if you're just trying to figure out where to stay in Quebec for one night, treat yourself to a night in Petit-Champlain and the Place-Royale.
There aren't any hostels located in Petit-Champlain and the Place-Royale, but you can't get closer than Auberge Internationale de Quebec. It's as close as you can get while keeping your wallet happy.
Best Hotel in Petit-Champlain and the Place-Royale: Auberge Saint-Louis
Only a seven-minute walk from the Place-Royale, Auberge Saint-Louis is a two-star hotel that offers guests a comfortable stay. They do have a refrigerator and a microwave in the common area, which is perfect if you want to save your leftovers!
Best Hotel in Petit-Champlain and the Place-Royale: Hotel Manoir des Remparts
Again, just a quick seven-minute jaunt over to the Place-Royale, Hotel Manoir des Remparts is another two-star hotel that promises guests a comfortable night stay. The rooms are crisp and clean, with just the right amount of individualized charm. If you're wondering where to stay in Quebec your first time, this hotel is our top choice.
Best Airbnb in Petit-Champlain and the Place-Royale: Loft with old flair
With brick walls, high ceilings, beautiful furniture and the most amazing location, you won't regret booking this Airbnb. The loft is part of a 19th-century building, but was completely renovated and has an incredibly charming flair. You're central to great hotspots, cafes to chill at and restaurants to have the best dinner. This is a great home for your first Quebec visit.
Things to See and Do in Petit-Champlain and the Place-Royale
Gasp at the massive mural, the Fresque des Québécois, that honors fifteen historic figures along with a few authors and artists. You'll find other frescoes sprinkled throughout the city too!
Hike the remarkable Breakneck Stairs, also called the escalier Casse-Cou, that was built in 1635 and gives tourists scenic views of the city
Visit the historic Notre-Dame-des-Victoires Church, that is actually the oldest stone church in North America, dating back to 1688
Feel like you're in France as you wander the streets that are filled with unique boutiques and restaurants
Grab a bite to eat at Le Lapin Sauté, a darling restaurant in Petit-Champlain that is known for its warm ambiance and delicious food!
Check out some fabulous art at Galerie d'art Chez l'Artiste, Alliage, or La Boutik Art Denis Nicolas in Petit-Champlain
Saint Roch is one of Quebec's districts that is located outside of the fortifications. It was a working-class district for many years, before recently turning into the hottest place to be for young professionals. Saint Roch is obviously the best area to stay in Quebec for nightlife due to the flocks of your people eager to stay out until the sun comes up.
Most of the tech businesses and entrepreneurs have made Saint Roch their home, so consider it Quebec's mini Silicon Valley. It's also filled with microbreweries, cafes, and lots of trendy gastronomical delights.
Rue Saint? Joseph Est is the Main Street, which couldn't be more fun to go shopping and pop in and out of all the shops. Our neighborhood guide of Quebec just wouldn't be complete Saint Roch. Are your ears perked up yet?
Saint Roch is definitely one of the best neighborhoods in Quebec to stay in, and
The Hôtel du Jardin in Saint Roch is one of the best hotels around! With epic black and white wall-sized photos adorning the walls, the Hôtel du Jardin makes the top of the list for the coolest places to stay in Quebec!
Best Airbnb in Saint Roch: Incredible flat with view
We chose this Airbnb for the best place when wanting to explore the Quebec nightlife because of its great location and brilliant style. The neighbourhood is quiet, so a good sleep is guaranteed but you can find the lively and buzzy streets with great bars only a couple of minutes away. Cure your hangover by staying inside the next day and enjoying the charming home or the comfy bed.
Best Hostel in Saint Roch: Auberge Maeva
Saint Roch is the best area in Quebec to stay in if you're craving a vibrant social scene. That means you want a hostel that will give you a good night's rest once you're ready to turn in for the night! Auberge Maeva is quaint and small in size, put brimming with charm! Where to stay in Saint Roch? Auberge Maeva gets our vote!
Best Hotel in Saint Roch: Les Lofts de la Cité
Les Lofts de la Cité is a loft and apartment-style hotel that allows guests to stay for just one night or as many as they'd like. Rooms come with a kitchenette so you can whip up a dish at home. When it comes to Quebec accommodation, this is definitely a hidden treasure!
Things to See and Do in Saint Roch
Sip a delicious beer at one of the microbreweries, we positively adore La Barberie Brewery!
Grab some local products at a gourmet grocer— what's better than bringing home local jams, spices, and snacks?
Have a picnic at the Jardin Jean-Paul-L'Allier and relax in a little slice of park heaven
Peruse the aisles at Le Knock-Out!, the best record store in Saint Roch!
Start the day right at Maelstrøm Saint-Roch with a perfectly brewed latte and brunch. We promise that your friends will be jealous of your Instagram brunch shots!
Get dolled up at Coiffure Le Saint – you deserve some pampering!
Tired of feeling surrounded by the dull and drab during your travels? You're sure to be free of the stodgy and stuffy in Saint-Sauveur as it's the coolest place to stay in Quebec!
Saint-Sauveur is called Saint-Sô by the locals and is filled with bright, lively, and interesting things to do. The Main Street is Saint-Vallier Ouest and practically every shop is a surprise!
You'll find Asian grocery stores and curiosity shops sprinkled in amongst the bars and cafes. You never know what you'll stumble into in Saint-Sô— a big reason why it is the best neighborhood to stay in Quebec.
This apartment is just as cool as the area is it located in. Designed by an architect, you can enjoy the little charming details of this place that make you feel even comfier. The Airbnb is in a new building, so everything that you can find inside is basically untouched and high in quality. The area around you is filled with great attractions too.
Best Hotel in Saint-Sauveur: Hotel du Nord
Saint-Sauveur is clearly one of Quebec's best neighborhoods given its local vibe. Hotel du Nord has the same laid back energy of that this neighborhood has. Bright and cheerful rooms are exceptionally modern, and the staff are known for being beyond friendly!
Located right in between Saint-Sauveur and Saint Roch, this penthouse suite is the perfect rental option for travelers who want a little room to breathe. The condo is fully equipped with all the essentials so you can relax and feel at home!
Best Hostel in Saint-Sauveur: La Victorienne Urbaine
Not quite a hostel, but more of an affordable bed and breakfast, the La Victorienne Urbaine is a darling place to stay. Each room is air-conditioned and has a private bathroom. Breakfast is served in the dining room but can be taken outside to enjoy on the outdoor patio and trellis!
Things to See and Do in Saint-Sauveur
Catch a show at the Le Petit Théâtre de Québec, where live, professional theatre comes to life!
Learn to tango at Passion Tango! Who doesn't have learning to tango on their bucket list? Cross this item off in Saint-Sauveur
Take the culinary world by storm by having lunch at the local Greek restaurant, Déli Grec, and dinner at the infamous Asian restaurant, Chez Tao
Pick up some delicious souvenirs at Saint-Sauveur's gourmet grocery shop, Épicerie internationale Amine
Feel like Indiana Jones and try on handcrafted artisan hats at Cuir Indiana
Grab a pint and a burger at Ye Olde Orchard Pub & Grill and relax in the pub's cozy and comfortable atmosphere
Are you traveling with kids in tow? You definitely need to know the best neighborhood in Quebec for families and we are happy to let you in on a little secret: it's Limoilou!
With plenty of room to explore and to play, Limoilou is where families and neighbors chit chat and have impromptu picnics daily! Expect to find small shops and a cheerful atmosphere wherever you wander in Limoilou.
Limoilou is not just the best area to stay in Quebec with kids, it's also the best neighborhood to live if you have a family! Limoilou is definitely one of the best areas in Quebec to put down roots with your family.
Fitting up to 6 people, this Airbnb is amazing for families that want to explore Quebec together. The area is super peaceful, and it's roughly 5min by car to Old-Quebec, but you can go by foot or public transport too. Stylish, bright and very welcoming, the home is going to make you feel super comfy. It also offers great entertainment, with free Netflix and Spotify Premium.
If you're wondering where to stay with kids in Quebec, look no further than the Hôtel Le Voyageur de Québec! A pet-friendly hotel with a pool makes for a fun family stay. Not to mention the free breakfast, which always makes mom's and dad's lives a little easier!
Best Hotel in Limoilou: Auberge Amérik
The Auberge Amérik is a wonderful place to stay with children. With spacious rooms and a beautiful, historic building you'll feel like you have space to roam! There is also a gym for those fit mamas and dads out there who want to clock in a little gym-time.
Best Rental in Limoilou: L'appartement Bo-Ho
When you just want a little bit more privacy in your life, this apartment in Limoilou is the perfect rental for you and your family. As Limoilou is one of Quebec's best neighborhoods, what is better than actually staying in the middle of a neighborhood!
This comfortable apartment has parking available and is stocked with all the essentials for your stay.
Things to See and Do in Limoilou
Go for a walk along the Saint-Charles River, or you can always go for a run if you're in need of some alone time with your earbuds in and your Nike's on!
Bicycle to Saint-Roch by way of the beautiful Dorchester bridge that crosses the Saint?Charles river
Pick up all your local goodies at summer Sunday public markets— Quebec's neighborhood guide sure wouldn't be complete without homemade treats
Have a picnic at Cartier-Brébeuf park and relax in the sunshine or kick around a soccer ball with the kids
Treat yourself to an ice cream at a local ice cream parlor to sugar up your kids before heading to La Salsa for empanadas and tamales!
Enjoy the outdoor patio weather at Bal du Lézard where you're sure to find good eats and good company!
Don't Forget Travel Insurance for Quebec
World Nomads' mission is to support and encourage travellers to explore their boundaries. They offer simple & flexible travel insurance, and safety advice to help you travel confidently.
They've been doing it since 2002 – protecting, connecting, and inspiring independent travellers just like you.
Get a quote below or read our in-depth review!
World Nomads provides travel insurance for travelers in over 100 countries. As an affiliate, we receive a fee when you get a quote from World Nomads using this link. We do not represent World Nomads. This is information only and not a recommendation to buy travel insurance.
Quebec is an amazing city to visit and to wander around. No matter which neighborhood you choose, you're sure to find a little slice of home in this Canadian city.
To recap our Quebec neighborhood guide, Old Quebec is definitely the best place to stay if you're on a budget. There are a good selection of affordable hostels to choose from, but the expansive Auberge Internationale de Quebec with their 266 rooms is hard to beat!
If you've never been to Quebec before and you're wondering where to stay in Quebec for your first time, indulge in the beautiful accommodation options in the Petit-Champlain and the Place-Royale area.
And if you're looking for the perfect hotel to suit absolutely anyone and everyone's needs, Au Petit Hotel in Old Town is our top recommendation. It's well priced and perfectly located!
Have we missed anything? Let us know in the comments below! Bon voyage!
Do you own an awesome hostel, hotel or apartment? Want to be featured in our list? Email [email protected] to find out how.
---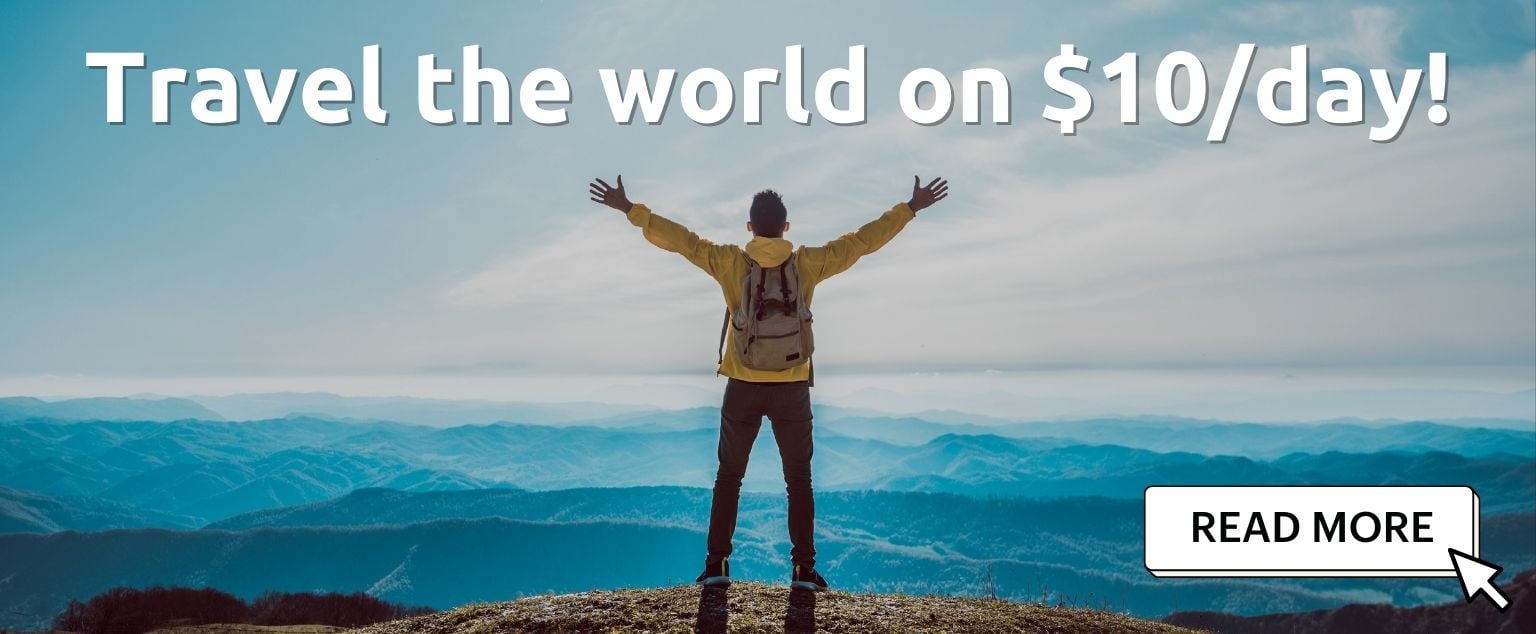 And for transparency's sake, please know that some of the links in our content are affiliate links. That means that if you book your accommodation, buy your gear, or sort your insurance through our link, we earn a small commission (at no extra cost to you). That said, we only link to the gear we trust and never recommend services we don't believe are up to scratch. Again, thank you!