Wilmington is a coastal city, famous for its historical monuments and folklore, as well as beautiful beaches and good ol' Southern hospitality.
This quirky little city in southeast North Carolina has is one of the best American riverfront towns, and is where the Cape Fear River meets the Atlantic ocean. For those looking for watersports, Wilmington has access to four beautiful beaches.
Whether you enjoy history, great shopping, amazing food, or the quintessential beach experience, Wilmington has everything to ensure that you have a great vacation.
However, to enjoy all the best parts of Wilmington, you'll need to stay in an area that is close to all the attractions that you want to do that also suits your budget.
This is why I have written this guide on where to stay in Wilmington, NC, and all the epic things to do in each neighborhood, so you can make an informed decision about the best neighborhood to stay in for you.
So, when you're ready, let's take a look at the best places to stay in Wilmington for every type of traveler.
Need an answer fast? Here are my top picks for the best hotels and hostels in Wilmington.
Located just ten minutes away from the Downtown area, this is the best neighborhood in Wilmington to stay in if you want to be close to everything. This charming cottage is packed with vintage charm. It sleeps up to four people and has two bedrooms, a fully-stocked kitchen, and a fenced backyard to enjoy. This is one of my favourite Airbnb's in North Carolina.
This one-bedroom home is one of the best places to stay in Wilmington for a relaxed, romantic getaway. It's a very private oasis in the woods and has its own hot tub, kitchen, and a fenced-in backyard that you can enjoy. It's also just 10 minutes in the car from the Downtown area and the beach!
Best Hotel in Wilmington: Days Inn by Wyndham Wilmington
This hotel in Wilmington offers a pool, free parking, and a bar, as well as pet-friendly accommodation right in the heart of the city. It's close to the airport and to local shops and restaurants. The rooms are large and have their own bathtubs!
Wilmington is a city that's constantly updating itself and getting more and more down with the times. It has lots of interesting little neighborhoods, with more new developments popping up all the time, but still retains its independent, slightly quirky charm.
If you're trying to decide where to stay in Wilmington for the first time, then try New Center. This central neighborhood offers lots of shops and restaurants and is ideally located between the Historic District and the beaches, giving you easy access to both.
Sentry Oaks is mychoice if you're on a tight budget. This neighborhood is away from the city center but close to the beach and offers a quiet, relaxed, and safe atmosphere suitable for all kinds of travelers.
When you're trying to decide where to stay in the city for kids, try looking at Mayfaire. This is an up-and-coming residential part of the city, so it offers lots of apartment accommodation that is best suited to group travellers.
And then you have Wrightsville beach, because who doesn't want to sit on the beach all day and explore beachside bars at night? Wrightsville beach is the ideal location for those who want to relax and soak up the sun.
The final area in this list is the city's Historic District. This is one of the best places in Wilmington to stay if you like history, lots of shops and restaurants. It has plenty of attractions, all within walking distance of each other.
There are lots of hotels and hostels in Wilmington to choose from, and narrowing down where to stay can be a daunting task. No matter, I have compiled a list of what I believe to be the best places to stay in Wilmington.
All you really have to do is pick your area and then look for a property that suits your needs. Enjoy!
1. New Center – Where to Stay in Wilmington for First Timers
New Center is a small neighborhood located between the beaches and the city's Historic District. This makes it one of Wilmington's best neighborhoods if you want to enjoy all of the cities top attractions. It also boasts a nice collection of shops and restaurants that range from cheap food to fine dining.
New Center offers comfortable accommodation for every type of traveller, including high-class hotels and apartments. It's also close to the city's main roads, which means you'll enjoy easy transport links to anywhere you want to go!
Best Luxury Airbnb in New Center: Quiet Court
This is a good choice for anyone looking at where to stay in Wilmington for nightlife as it's centrally located and close to local restaurants, bars, and shopping areas. The interior has fitted with trendy furniture and top-of-the-range appliances. The apartment has two bedrooms, each with its own private bathroom for the ultimate convenience during your stay.
Located on Market Street and close to some great shops and restaurants, this property is 10 minutes in the car from the Historic District and from the beach. It offers a daily hot breakfast, a fitness center, 24-hour reception, and a seasonal outdoor pool. The rooms are modern and include basic cooking amenities, so you can store and heat up meals and snacks during your stay.
Best Airbnb in New Center: Rustic Townhome
With 2 bedrooms and 1.5 bathrooms, this comfortable home is five miles from the beach and close to some of the best restaurants in the entire city. During your stay, you'll enjoy access to the neighborhood pool, and the home has its own bathtub and kitchen.
Things to See and Do in New Center
Have a meal at Bonefish Grill or Arby's
Play a round of golf at the Cape Fear Country Club
Head out for a relaxing drink at Might As Well Bar & Grill
Let the kids burn some energy on the playground and basketball courts of Maides Park
Wander among the flowers at the Bluethenthal Wildflower Preserve
Feast on some oysters at the Hieronymus Seafood Restaurant & Oyster Bar
Take the kids to a trampoline park for kid-friendly activities
See the darker side of the local flora at the Stanley Rehder Carnivorous Plant Garden at Piney Ridge Nature Preserve
2. Sentry Oaks – Where to Stay in Wilmington on a Budget
Sentry Oaks is the top choice on any good list of where to stay in Wilmington on a budget. This neighborhood is popular among retirees, so you know that you'll be in a quiet atmosphere. It also offers several different accommodation options from budget to big spender.
Sentry Oaks is close to the beach and the perfect location for a mostly outdoor vacation, with wide streets and lots of green areas to lounge in. It's also not far from the city's center, so you can head in there any time you want a busier crowd.
This cottage is surrounded by some of the most gorgeous natural landscapes possible, making it the best neighborhood to stay in Wilmington if you enjoy the outdoors. Suitable for up to two guests, it offers views of the marsh and comes with one bedroom, a small kitchen, a large outdoor space, and pool access.
This quiet apartment sleeps up to four guests and is close to the shops, restaurants, and the coast. Located 500 meters away from the main road, it provides perfect peace and serenity but with excellent transport links at the same time. The apartment has a private entrance, kitchen, and a deck where you can enjoy your surroundings with a drink in hand.
This 3-star hotel is in a quiet area just ten minutes in the car from the city center and seven minutes from Carolina Beach. It has a pool, tennis court, and golf course to encourage you to get out and enjoy the weather. It also has an on-site restaurant for when you don't want to travel far for food. The rooms are comfortable and modern and have their own fridges and microwaves.
Things to See and Do in Sentry Oaks
Have a meal at Rucker John's or the Fish Bites Seafood Restaurant
Explore the walking trails in Veteran's Park
Enjoy a meal with river views at Smoke on the Water
Head down to explore the Brunswick Town/Fort Anderson State Historic Site
Look for wildlife and enjoy the beaches at Masonboro Island Reserve
Go hiking, camping or fishing in the Carolina Beach State Park
Take a boat onto the river to explore Shark Tooth Island
Head to Pleasure Island beaches for sunset views and surfing
3. Mayfaire – Best Neighborhood in Wilmington for Families
Mayfaire is the kind of neighborhood with a real focus on community. This safe, relaxed vibe is what makes it the number one choice to the question of where to stay in Wilmington for families. It's also close to the beach and to the Downtown area, so you won't have to go far to enjoy most of Wilmington's attractions!
Mayfaire provides a variety of accommodations that are a little more luxurious, but not overly expensive. There are also a good collection of restaurants and bars in the area, in case you want to head out one night without the kids.
This hotel is one of the coolest places to stay in Wilmington if you want to be close to everything. It's just a short drive from the beach and the Historic District and has an outdoor pool, fitness center, and free daily breakfast. While you're at the hotel you can relax in the on-site bar or grab a snack at the hotel's snack bar before heading out to explore the city.
Best Airbnb in Mayfaire: Coastal Getaway Loft
This one-bedroom loft is in a quiet neighborhood and within walking distance of the Mayfaire Town center and all its shops and restaurants. It's attached to a family home but has its own private entrance, living area, and kitchenette. It's ideal for a couple but is probably too small to fit more guests comfortably.
Best Luxury Airbnb in Mayfaire: Coastal Home
This home is a good choice for even the biggest of families as it sleeps up to 13 guests with five bedrooms and 2.5 bathrooms. It's close to the Mayfaire area and all its attractions and offers large family spaces, a covered back deck, and lots of amenities such as supermarkets and shops within walking distance.
Things to See and Do in Mayfaire
Take the kids to see a movie at the Mayfaire Cinemas
Eat a delicious seafood meal at the Coquina Fishbar
Dip some fondue at the Melting Pot restaurant
Raise your glass at the Noni Bacca Winery or Fermental Beer and Wine
Take the kids for a picnic or to play some ball at Ogden Park
Go kayaking or hiking at Pages Creek Park Preserve
Head to the coast to enjoy one of the nearby beaches
The Mayfaire Town Center shopping center is perfect for shopping, eating, and entertainment
4. Wrightsville Beach – Best Neighborhood in Wilmington for Nightlife
Wrightsville Beach is technically a town in its own right, but it's also just a few minutes from Wilmington. It's the only real answer to the question of where to stay in Wilmington for nightlife as it gives you unfettered access to great bars, restaurants, and shops, all close to the charms of the ocean.
Wrightsville offers a good collection of hotels as well as attractions that will keep the youngest members of your travel party happy. The hotels aren't the cheapest in this area, but you can always find an apartment that suits your budget!
This private apartment sleeps two guests and is next to Johnnic Mercer Pier, one of the best areas to stay in Wilmington. It's been kitted out with a modern bathroom and soaking tub, laundry facilities, and a full kitchen. And all this is located a short walk from the beach.
Located right on the beach, this hotel has indoor and outdoor pools and large rooms that have their own kitchenettes. With direct beach access, you'll want to spend more time out of this hotel than in it, but you should still try out its fitness center, on-site restaurant, and children's playground if you're traveling with the family.
Best Airbnb in Wrightsville Beach: 202 Interested in Intracoastal
This condo is a good budget choice for travelers who want to be close to the best bars and restaurants in the entire area. It has one bedroom, a fully-equipped kitchen, a private bathroom and a balcony with views. The apartment walking distance of supermarkets and restaurants, and includes a parking spot so you can safely park your car during your stay.
Things to See and Do in Wrightsville Beach
Have a meal at Ceviche's or the Shark Bar and Kitchen
Try to catch your own dinner off Johnnie Mercers Fishing Pier
Fit in a bit of history at the Wrightsville Beach Museum of History
Watch the sunset from Crystal Pier
Head out for a late-night drink at the Fox and Hound or Seven Mile Post
Relax or go hiking in Airlie Gardens
Relax on the beach
Go to The Jungle Rapids Family Fun Park for water slides, go-karts, laser tag, and more
5. Historic District – The Coolest Neighborhoods to Stay in Wilmington
If you're into history or just want to enjoy the heart of this city, then the Historic District is hands down one of the coolest places to stay in Wilmington. It's filled with 18th and 19th-century architecture, popular brewpubs, and some of the city's top restaurants.
Wilmington's Historic District is on the river, so you'll also have the popular Riverwalk to explore, which will take you to some of the city's top sites. It's also a surprisingly affordable neighborhood and offers a range of accommodations for every budget.
This budget apartment must be in any good Wilmington neighborhood guide because of the river views alone. It overlooks Riverfront park and is within walking distance of the shops and restaurants of the downtown area. The condo has its own laundry facilities, one-bedroom, and a living area/kitchen, as well as a balcony overlooking the river.
If you want to be right in the center of all the action, then this apartment is a good choice. It offers space for up to five guests, with a mix of industrial and boho decor, as well as large windows with city views. The city's best restaurants and shops are literally within walking distance of the apartment and it has parking for one car.
Located right in the heart of the Historic District, the best area in Wilmington to stay in for history and atmosphere, this guest house offers homey rooms and free breakfasts with your stay. The property's units come in a variety of sizes and include air conditioning and private bathrooms.
Things to See and Do in Historic District
See the exhibits at the Cape Fear Museum of History and Science
Grab a drink and some pub food at the Front Street Brewery
Take a look at the offbeat displays at the Museum of the Bizarre
Head over the river to tour the Battleship North Carolina
Let the kids entertain themselves at the Children's Museum of Wilmington
Have a meal at Marina Grill or Pilot House
Wander through the streets and check out the historic houses
Check out what's on at the Live Oak Bank Pavilion
Explore the bank of the Cape Fear River on the Riverwalk.
Visit The Bellamy Mansion Museum for a sometimes too real look into the past.
ALWAYS sort out your backpacker insurance before your trip. There's plenty to choose from in that department, but a good place to start is Safety Wing.
They offer month-to-month payments, no lock-in contracts, and require absolutely no itineraries: that's the exact kind of insurance long-term travellers and digital nomads need.
SafetyWing is cheap, easy, and admin-free: just sign up lickety-split so you can get back to it!
Click the button below to learn more about SafetyWing's setup or read our insider review for the full tasty scoop.
For travelers looking at where to stay in Wilmington for one night or for a longer visit, there are a lot of good choices, most of them based around the ocean or the city centre.
I hope this guide helped you to decide if you'd prefer to be closer to the beach or to the city's historic areas. I tried to cater to all budgets and travellers, but my personal favourite would be the hip loft in the centre of the historic district. Not only is it close to all the top attractions, but it has a unique and rustic charm.
So, were you able to find a unique place to stay in Wilmington in North Carolina? Let me know in the comments. And if you're not totally sold on Wilmington, check out my guide on other places to stay in North Calorina.
---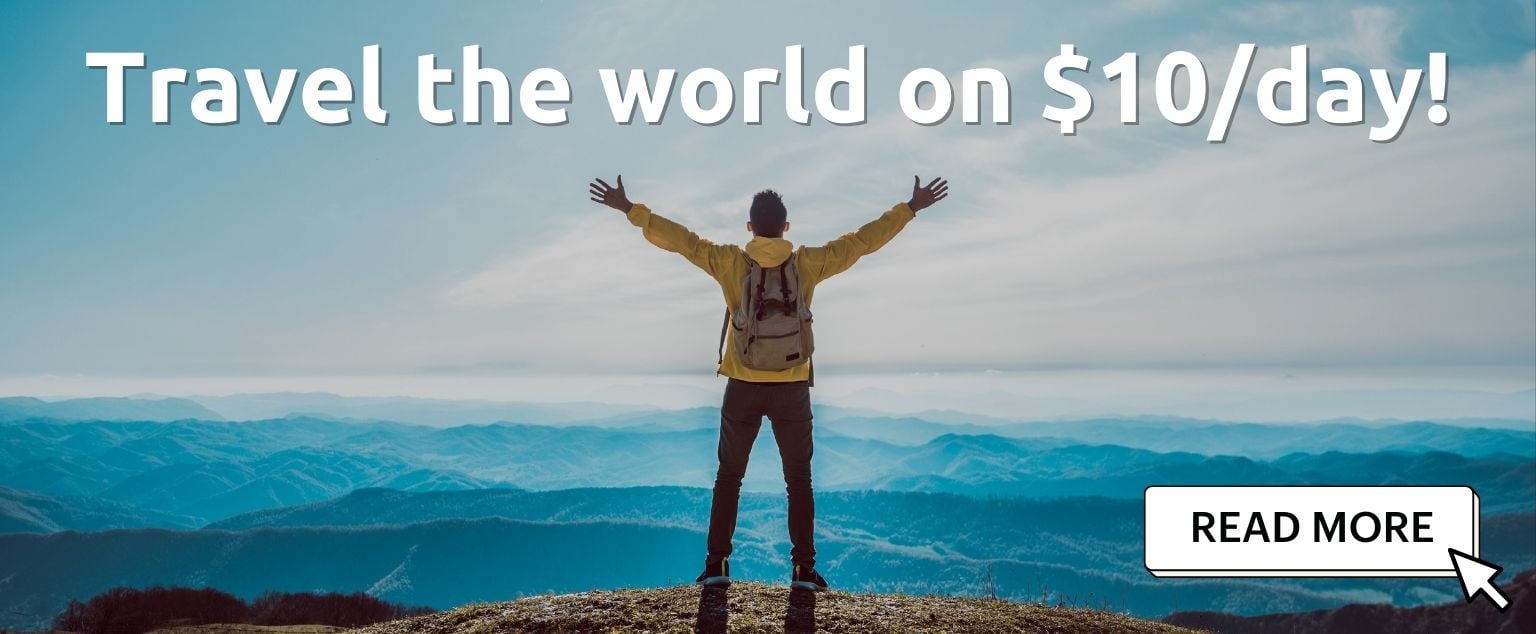 And for transparency's sake, please know that some of the links in our content are affiliate links. That means that if you book your accommodation, buy your gear, or sort your insurance through our link, we earn a small commission (at no extra cost to you). That said, we only link to the gear we trust and never recommend services we don't believe are up to scratch. Again, thank you!