Nepal is an intensely spiritual destination. It is the ideal location to start your yoga journey, or intensify your understanding of the practices, watched over by the Himalayan mountains, dotted with stunning natural landmarks, and with a rich Hindu history. In fact, yoga was born in Nepal, which is why you will find great yoga retreats in every part of this country.
The idea of traveling to a yoga retreat may be a bit intimidating. After all, Nepal isn't often on many people's travel bucket lists. Don't miss out on the wisdom that Nepal can impart, and with our guide to the best yoga retreats in Nepal, you'll feel comfortable choosing the best option for your spiritual journey. Check them out!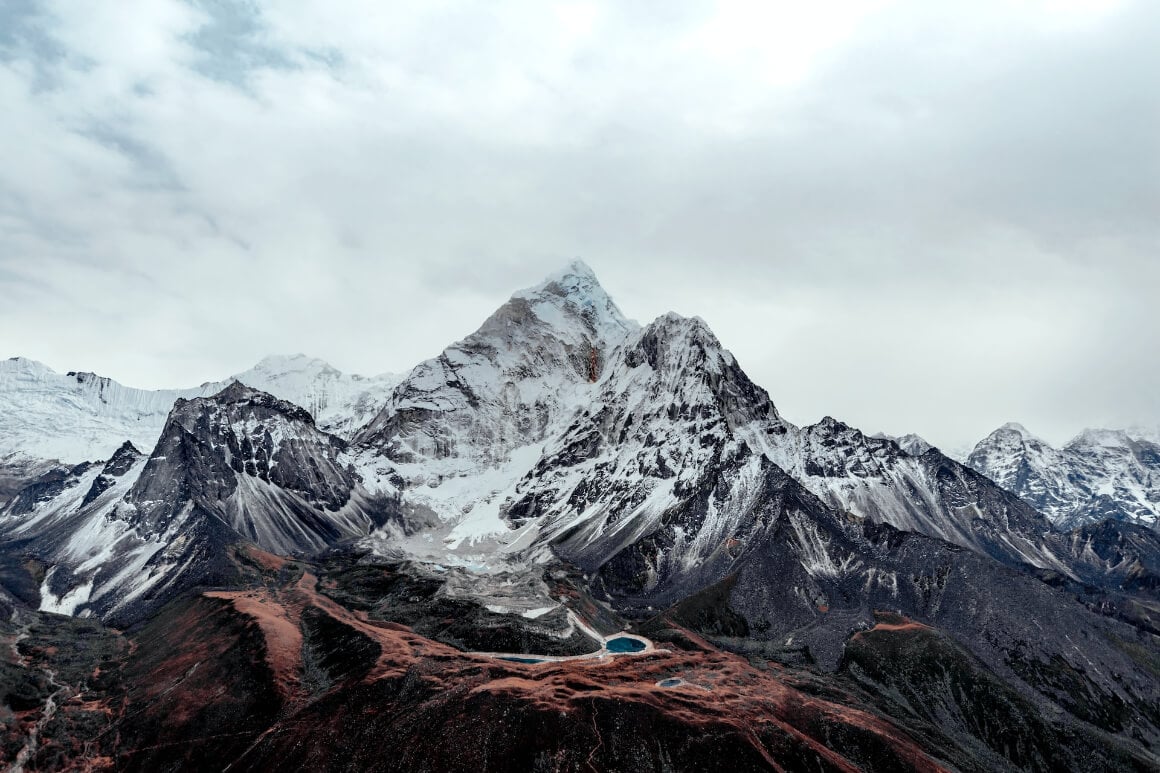 Why Should You Consider a Yoga Retreat in Nepal?
A yoga retreat can be life-changing for both experienced yogis and beginners. Spending time away from your everyday life in the place where yoga and meditation began is the ideal way to establish good yoga habits and go deeper into the practices.
Escape crowds, internet, day-to-day chores, and worries in a tranquil yoga sanctuary in Nepal.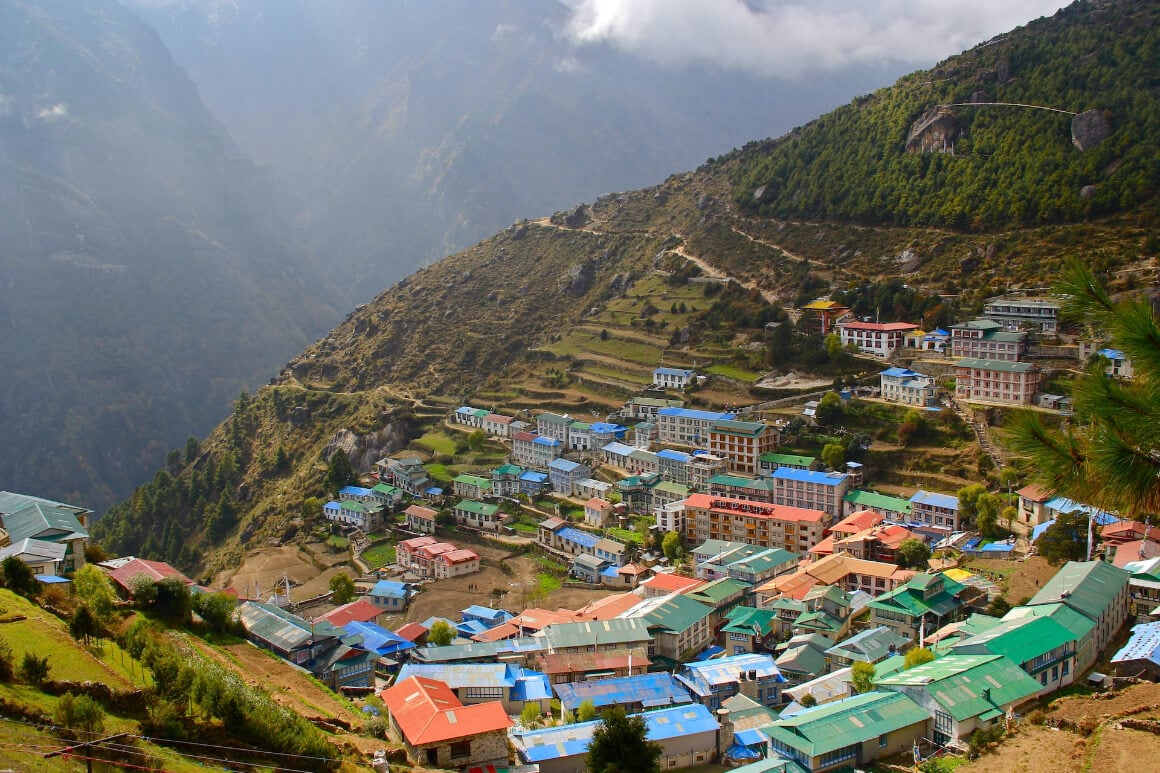 When you're surrounded by others who need healing and direction, alongside knowledgeable masters, you'll make huge progress in a short time.
When visiting Nepal, the combination of fresh air, delicious vegetarian food, and time to contemplate and relax will make all the difference to your physical, mental, and emotional health.
What Can You Expect from a Yoga Retreat in Nepal?
Nepal is the birthplace of yoga, and it's estimated that Nepalese people have been yoga for around 28,000 years!
In the past, Hindus of India came to Nepal to learn yoga, and it's still an integral part of the local culture and everyday life.
On a yoga retreat in Nepal, you will take part in yoga classes every day, learning from the masters. Yoga runs in their blood, and it's as easy as breathing for them.
You can also expect to do meditation, which has been an important practice in the country for thousands of years. If you're struggling to establish your own meditation practice, this is your chance to do it the right way.

Unlock Our GREATEST Travel Secrets!
Sign up for our newsletter and get the best travel tips delivered right to your inbox.
How to Choose the Right Yoga Retreat in Nepal for you
Once you've decided to go to a yoga retreat in Nepal, you have another critical decision to make. You need to decide what you want to achieve during your retreat, whether that be increasing your fitness, improving your health, or working on your spiritual growth.
Next, you need to decide what you want from the experience and what you need to overcome. Going through this process will help you choose the right retreat for your needs, ensuring that your time away has the desired impact on your health, lifestyle, and wellness.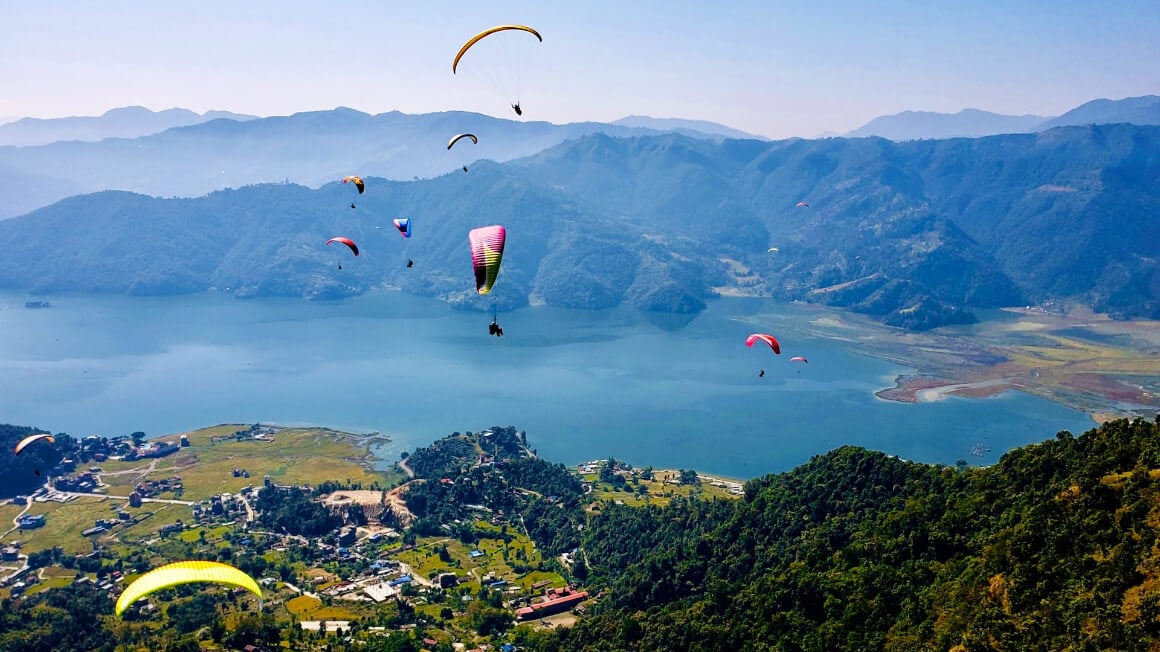 Be sure to make this decision honestly. Don't worry about what you're supposed to want or achieve. This decision and this time are about you, so all of your goals are valid, no matter what others think It's only by admitting where you want to go that you will ever be able to get there.
Once you've decided on what journey you will take, it's time to look at the practical side of this decision.
Location
There are many yoga retreats in Nepal, giving you plenty of choices when making this decision. Whether you want to be near a city for the amenities or in a truly isolated location without distractions, you'll find the perfect yoga sanctuary in Nepal. The most popular areas for yoga retreats are Kathmandu and Pokhara.
Exploring Kathmandu is busy, noisy, and chaotic where you can see living history around every corner. For a break from the city, but within the reach of your retreat, look for an option in Kathmandu Valley. On the other hand, if you're looking for adventure activities like rafting, hiking, or horse riding during your retreat, then turn your eyes towards Pokhara.
Practices
When you go to a yoga retreat in Nepal, you'll learn about yoga on a much deeper level than you'll experience in most other countries. Yoga is an integral part of the Nepalese culture, so the classes offered at many retreats often focus on the more basic forms, Hatha and Ashtanga, so that you can experience how yoga is traditionally seen, taught, and lived. This approach will deepen your connection to and appreciation of yoga immeasurably. Alternatively, you can find more exotic forms of yoga and classes that combine different traditions if that's what interests you.
Expect to do a lot of meditation and breathwork or pranayama while on retreat. These practices go naturally with yoga in Nepal, so this will give you a chance to experience its benefits for yourself.
Yoga sanctuaries in Nepal also offer a range of other practices, including sound healing, which can be very relaxing, and other spiritual healing practices.
Price
Yoga retreats in Nepal are very affordable. If you're on a tight budget, you can find an option for just a few hundred dollars. Even the most expensive options won't break the bank, especially when comparing their costs with other destinations.
One factor that helps determine the price is the duration. The most expensive retreats are also the longest, so if you want to spend more time learning about yoga in Nepal, you will have to pay for it! Unusually enough, the price doesn't always determine the depth of yoga learning or other wellness practices' availability. Even the most affordable retreats offer training on traditional yoga techniques and traditions, and additional classes on practices like meditation and pranayama, so this is an excellent chance for you to immerse yourself in these wellness techniques.
Perks
One of the perks you should look for when choosing a yoga retreat in Nepal is outdoor activities. Nepal is home to the beautiful and majestic Himalayas, and hiking these famous mountains is an absolute must-do if you're physically capable. If this interests you, make sure you choose a retreat that offers hiking tours or, at the very least, time for you to explore the surrounding landscape on foot.
Another perk you should look for is that many retreats offer is historical tours. Nepal has a very long and fascinating history, and temples, villages, and sites left behind by that history can be found all over the country. Of course, you can see these sites on your own, but there's nothing quite like learning about them from the local people and with a group of like-minded travelers.
Duration
Nepal offers retreats ranging from a couple of days to a few weeks. The longer retreats are primarily for people who want to train as yoga teachers. You can attend these retreats even if you don't want to be a yoga teacher, but be aware that they'll contain a lot of theory, and you'll have to work hard to truly understand the material.
Nepal's yoga retreats offer great value for money. Even the shorter ones provide a wide range of classes and activities that will help to boost your health and give you more healthy living strategies to take home with you. However, if you have the time and the money, we recommend that you stay for around a week to gain a solid foundation in the practices and to give yourself time to rest and heal.
The Top 10 Yoga Retreats in Nepal
If you're ready to make the life-changing decision to study yoga in Nepal, then here's where we recommend that you go!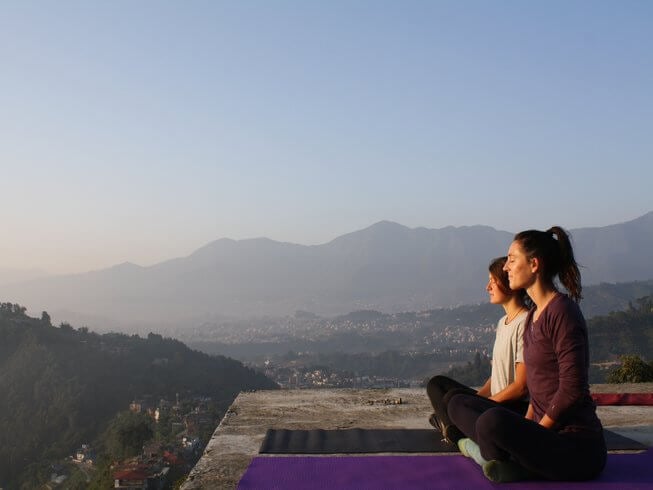 Located close to the capital city of Nepal, and surrounded by beautiful nature, this yoga retreat is ideal for people who want peace and to get back in touch with nature, whilst still having all the amenities of a city nearby.
This Himalayan Yoga Academy boasts two yoga classes a day that is based on fundamental principles of traditional yoga. Alongside this practice, you'll focus on mental work during your meditation and pranayama sessions, as well as a daily therapy session. The retreat has a library where you can read more about yoga, and there are walks and sightseeing visits included in the price so you can explore your corner of Nepal during your time there.
Happy Healthy Pokhara retreat is only open to women who want to be in their natural power of Shakti. Shakti is the feminine's divine power; during this retreat, you'll explore and learn to live within this power. The instructors will take you on a trek to a remote village known as Panchasee, where women live immersed in this power, and here you'll see for yourself what it looks and feels like.
Along the way, you'll deepen your yoga practices with traditional yoga, learn about the history of yoga, and explore shamanistic rituals. You'll also have the experience of being a part of daily women's circle sessions to share your thoughts, ask questions, and grow with others who are on the same path.
Month to month payments, no lock-in contracts, and no itineraries required: that's the exact kind of insurance digital nomads and long-term traveller types need. Cover yo' pretty little self while you live the DREAM!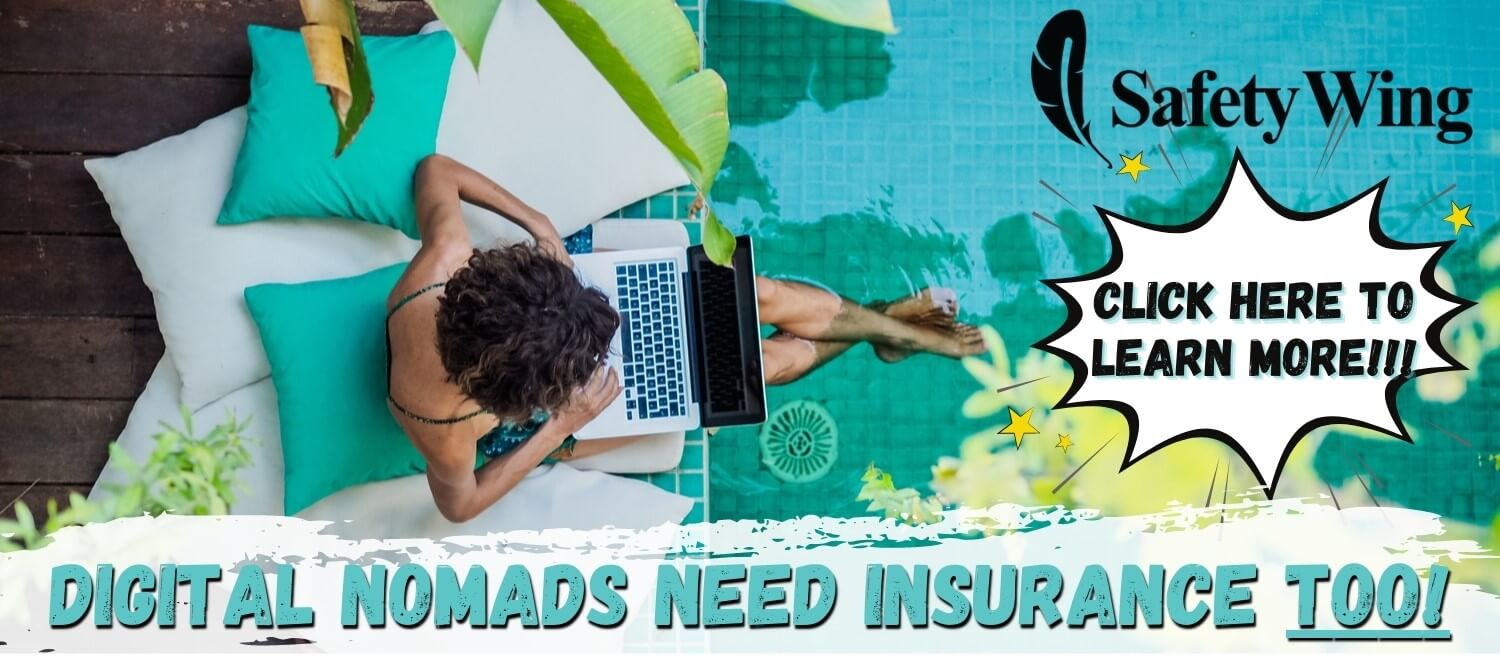 SafetyWing is cheap, easy, and admin-free: just sign up lickety-split so you can get back to work! Click the button below to learn more about SafetyWing's setup or read our insider review for the full tasty scoop.
$
Mathillo Amritnagar Marga, Kirtipur, Nepal
Located in Kirtipur, an ancient city known for its historical places, dense culture, and its beautiful natural environment, this retreat is the ideal place to enjoy an active retreat with lots of hiking, such as this option!
During the retreat, you'll take a 3-day hike to Nagarkot, a former village development committee not far from Kathmandu that offers stunning views of the Himalayas, including Mount Everest. Along the way, you'll do yoga and meditation in beautiful spaces, stay in comfortable lodges, and eat delicious vegetarian food supplied by the retreat.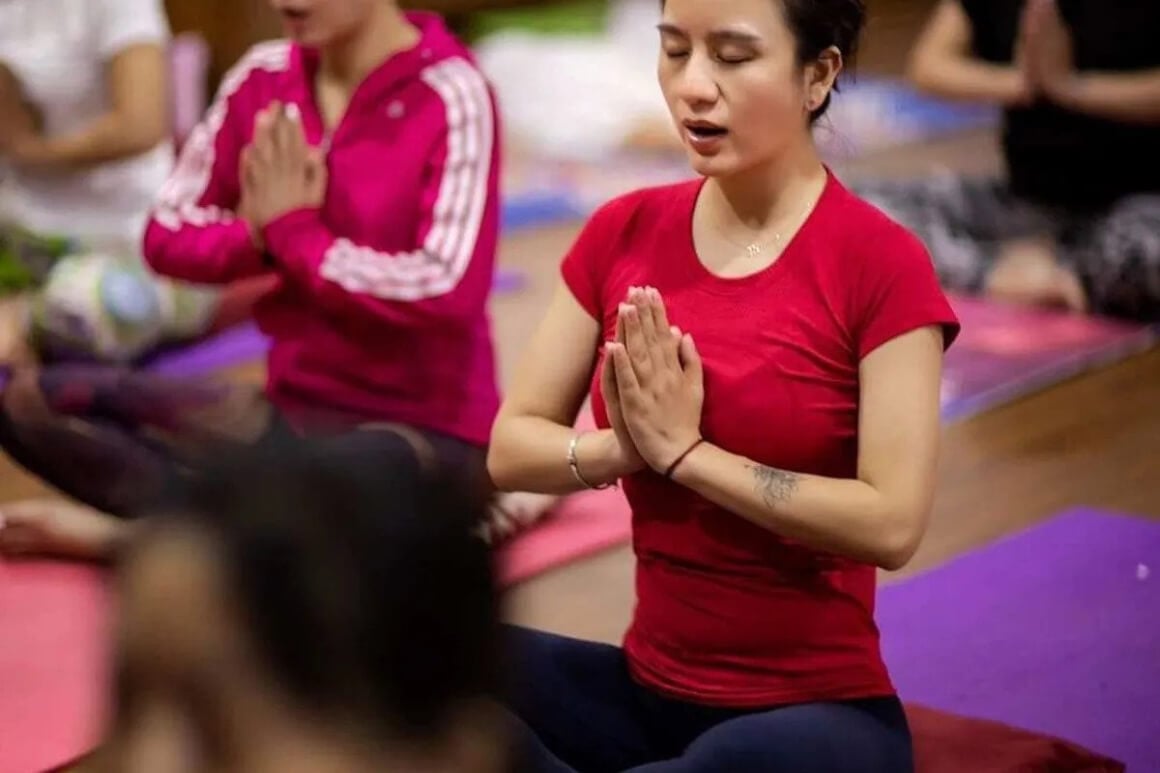 If you have a tight budget but still want to experience the wisdom and growth that a yoga retreat in Nepal can bring, then why not spend 4 days at this retreat? Based in Kathmandu, meaning the retreat shouldn't take you far away from your travels or the city's amenities and will teach you traditional yoga principles and cleansing techniques.
The retreat is primarily for beginners and will help you start on the yoga path with a strong foundation of knowledge and understanding. Here you will engage with daily yoga classes that draw from a variety of yoga traditions. Theoretical workshops, well-being practices like massage, steams, or saunas, and meditation and pranayama to exercise and relax your mind are also on offer. All meals and basic accommodations are included, which makes the price absolutely fantastic!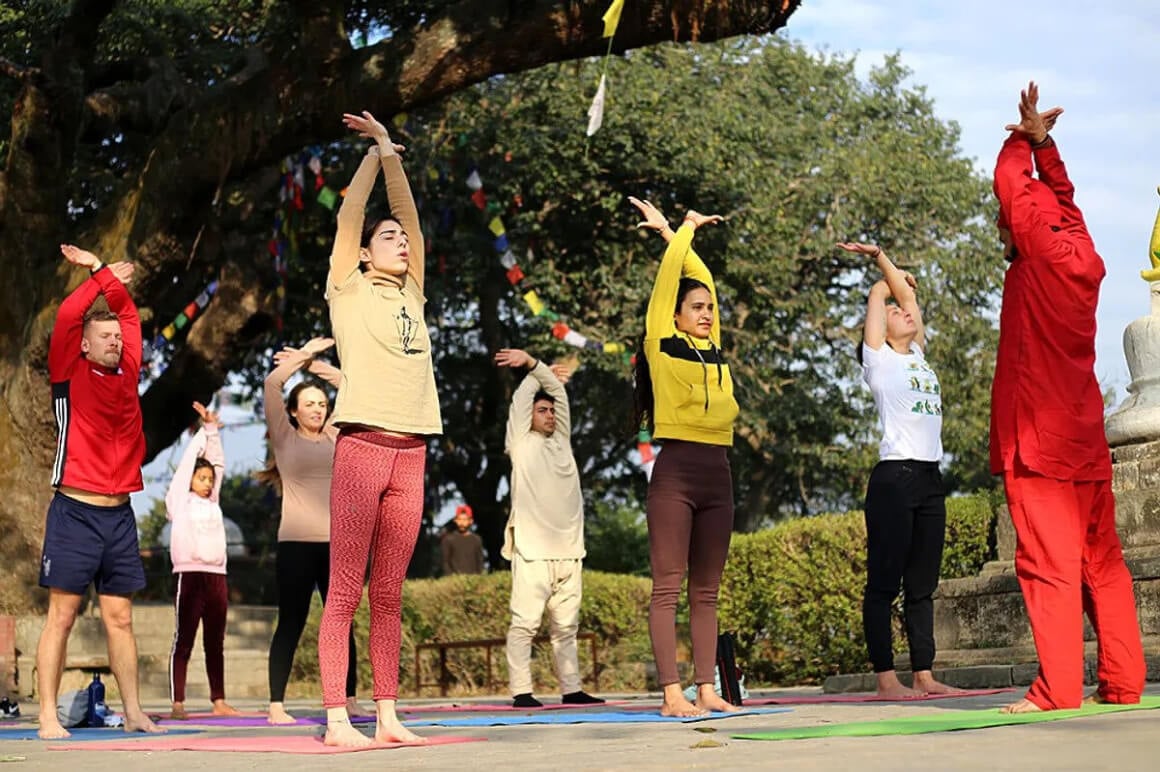 Do you want to learn more about yoga and meditation in a place where they are essential practices? Then why not learn yoga from monks in a monastery? The chance to stay in a working monastery and experience the life of a Buddhist monk doesn't come every day, so make sure you don't miss out on this one!
During your stay, you'll learn more about the local culture and religion than you ever thought possible. You'll take part in daily yoga, and you'll also participate in the monastery's practices including the day of silence, the silence hike, and daily meditations. If you find all of that tiring, you'll be offered the chance to enjoy relaxation therapy, such as a steam or massage, during your stay as well. Eating what the monks eat will mean enjoying very healthy vegetarian meals.
Forget boring accommodation… book yourself an EPIC STAY!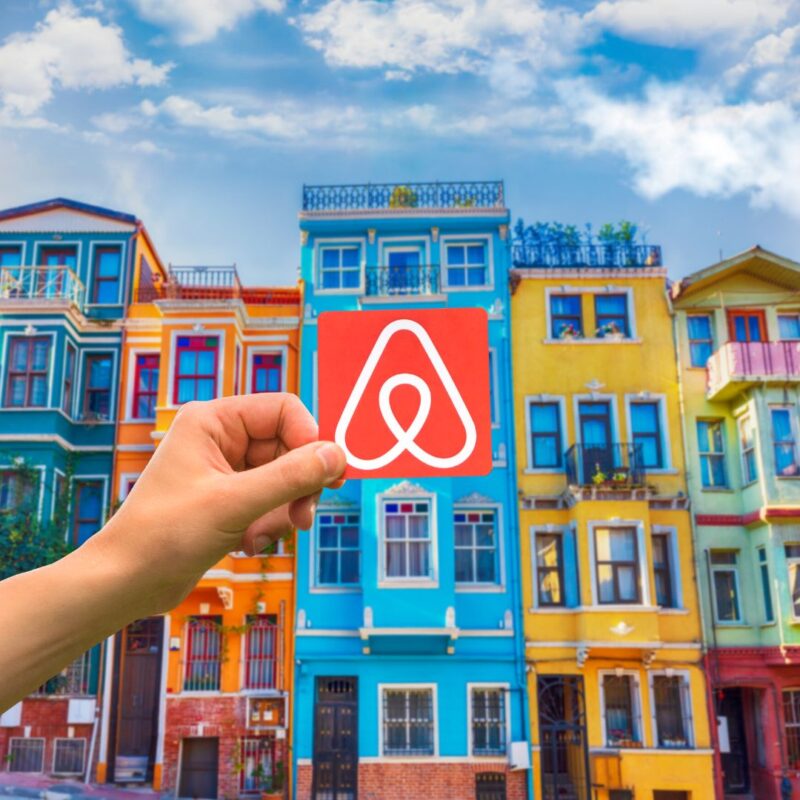 Why stay in a naff hotel when you can stay in a cosy, stylish local house instead? And for half the money too!
Stay somewhere EPIC and save your hard-earned dollars — from houses to barns to castles and caves, there is an Airbnb for every occasion!
Book an EPIC Stay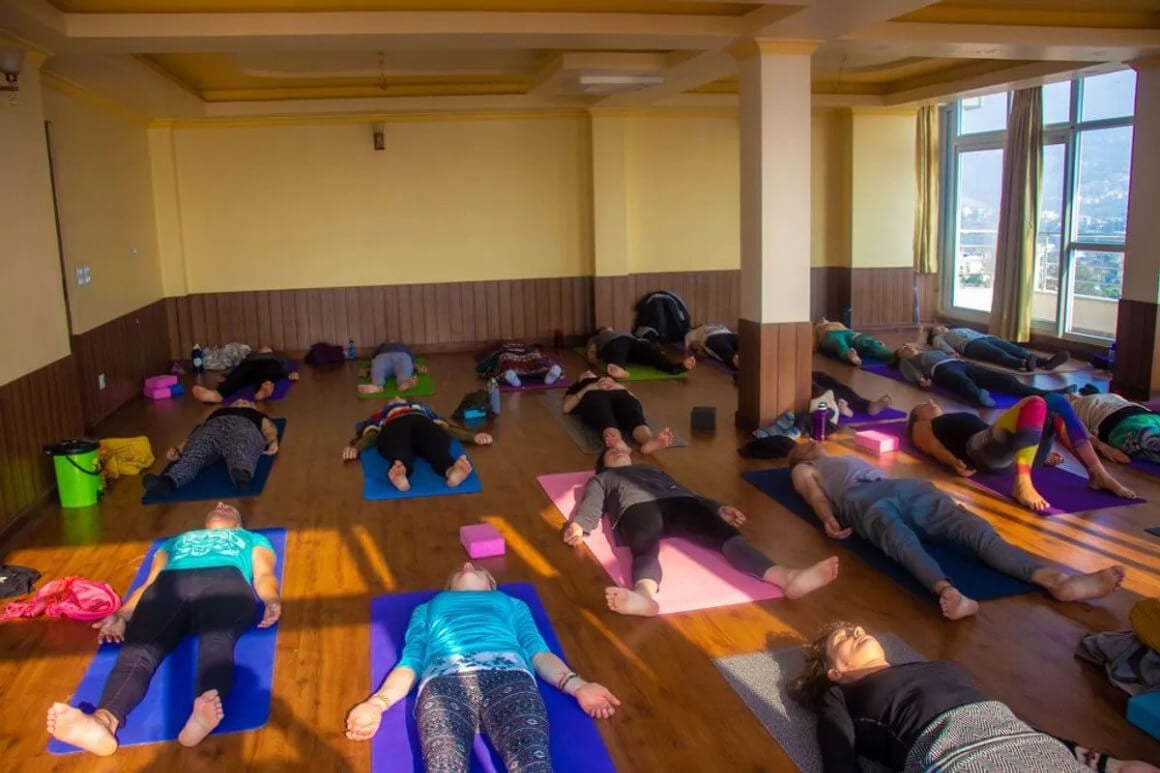 Stress is a too common complaint in the modern world. It can be very damaging and has been linked to a whole range of health problems. This retreat uses yoga and meditation to help you soothe and resolve stress by helping to calm negative self-talk and replace it with positivity and peace.
The instructors at this retreat will use a range of techniques to help you reduce stress and bring more peace into your life, starting with yoga. The yoga classes are for all levels and focus on the basics first before taking you into more advanced techniques in ways that honor your body and your soul. From there, you'll work on soul meditation, mantra chanting, silence practices, and celebration while living a yogic lifestyle that nourishes your body and spirit.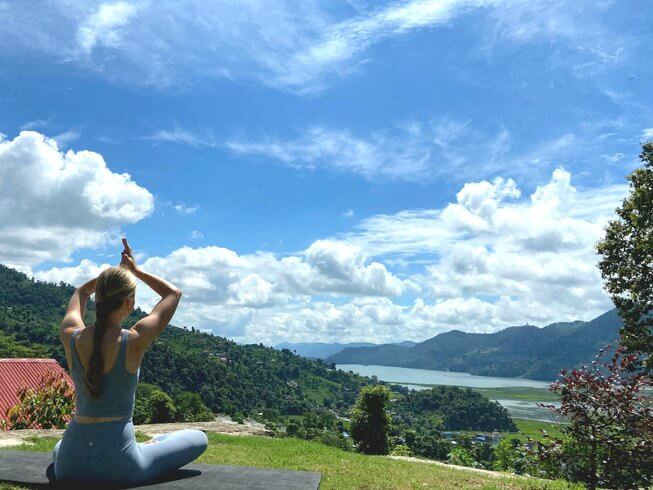 Pokhara is one of the most exciting and popular cities in Nepal. Stunningly beautiful, close to the mountains, and known for its adventure sports and activities, stay in Pokhara if you want to have an active time in a yoga retreat.
During this retreat, you'll learn to open your mind to new ways of living, learning, and moving. Your instructors will use exercises, breathing, diet, relaxation, fasting, meditation, and silence to help you purify your mental, physical, and emotional self so that you're ready to identify and eliminate poor behaviors and adopt better habits.
With a friendly, community vibe, plentiful organic, Ayurvedic, and vegetarian Nepalese food, and a strong focus on the theories of yoga, this retreat will give you a good foundation of health and wellness that will help support you once you head home to your everyday life.
Ayurveda is a medicine system that seeks to balance the body with herbs, yogic breathing, and food. It originated in India and is an essential part of the Hindu religious system, which is why you'll have the chance to experience it while in Nepal. Incorporating Ayurvedic practices into your yoga retreat will help to take it to the next level, nourishing your body and teaching you a new way to eat and live in the world.
During this retreat, you'll renew your yoga practice with traditional techniques, meditate daily, and enjoy Ayurveda therapies and consultations. The environment is relaxed and nourishing, so you'll find yourself sinking into it and opening up to healing and renewal through massage, treatments tailored to your body, and exposure to nature.
Is This the Best Daypack EVER???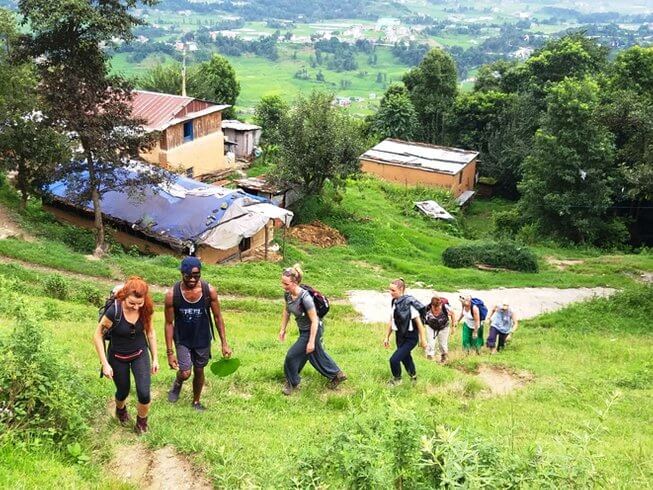 $
Nagarkot, Kharipati, Bhaktapur, Nepal
If you're traveling on a budget, on your own, or want to get closer to the locals and their way of life, this is the retreat for you! Here you'll be exposed to a more traditional Nepalese way of life; you'll wander the mountains and explore, practice yoga and meditation in nature, learn about the local flora and fauna, enjoy home-cooked meals and pick Ayurvedic herbs that you can eat or use as medicine.
In a fast-paced world, with technology and the 'new' overwhelming old traditions, this retreat is a breath of fresh air and your chance to slow down and experience Nepal. Enjoy hiking, practice daily yoga and eat traditionally prepared Nepalese food, which is one of the best things about this yoga retreat!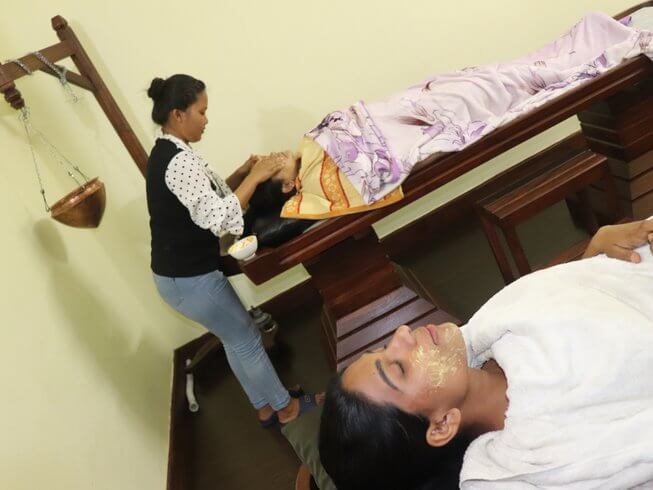 $$$
Nagarjun Jungle, Kathmandu, Nepal
The Nagarjun Jungle is the Nagarjun Forest Reserve on the northern edge of the Kathmandu Valley and an important wildlife reserve. This area is known for its hiking as well as its historical and religious sites, meaning it's ideal for people who want to be in nature while on a yoga retreat in Nepal.
The retreat is for all levels and focuses on daily yoga classes and the traditional medicine system of Ayurveda to prompt healing, disease prevention, and healthy living. During your stay, you'll have the time and the space to focus on yourself. Each day you will experience Hatha yoga, meditation, massages, and daily consultations with an Ayurveda doctor to give you the tools you need to detoxify your body, relax your mind, and start on the path to real wellness.
Don't forget insurance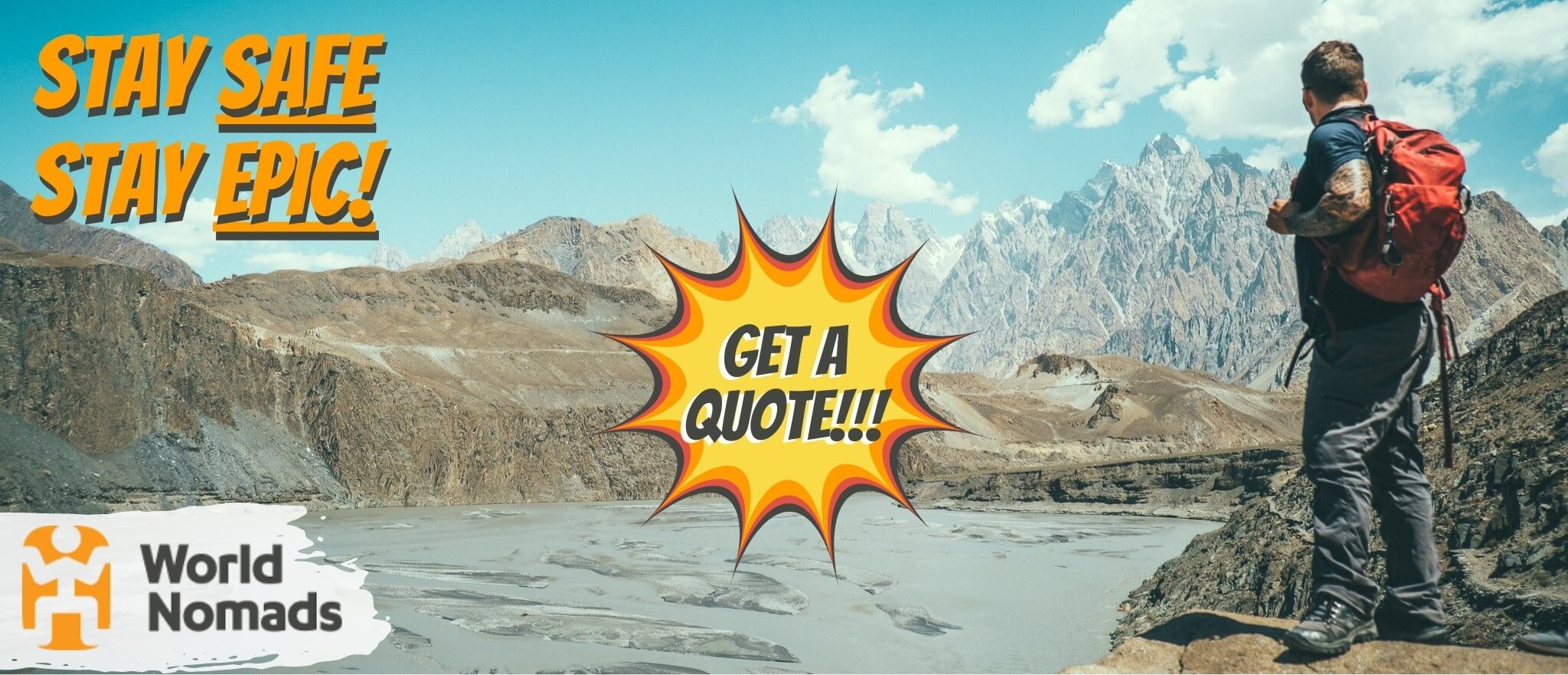 World Nomads' mission is to support and encourage travellers to explore their boundaries. They offer simple & flexible travel insurance, and safety advice to help you travel confidently.
They've been doing it since 2002 – protecting, connecting, and inspiring independent travellers just like you.
Get a quote below or read our in-depth review!
World Nomads provides travel insurance for travelers in over 100 countries. As an affiliate, we receive a fee when you get a quote from World Nomads using this link. We do not represent World Nomads. This is information only and not a recommendation to buy travel insurance.
Final Thoughts on Yoga Retreats in Nepal
Focusing on yoga, healing and your growth in Nepal can be a mystical and life-changing experience. If you let it, it will give you tools you can use to transform your life or overcome the barriers that keep you in an unhealthy place.
For expert guidance and support on this journey, we recommend the 6-Day Relax & Supercharge Your Life Meditation and Yoga Retreat in Kathmandu, Bagmati Pradesh. This retreat's mix of city access, a peaceful natural area, and traditional yoga teachings just can't be beaten, and is the ideal opportunity to visit Kathmandu!
---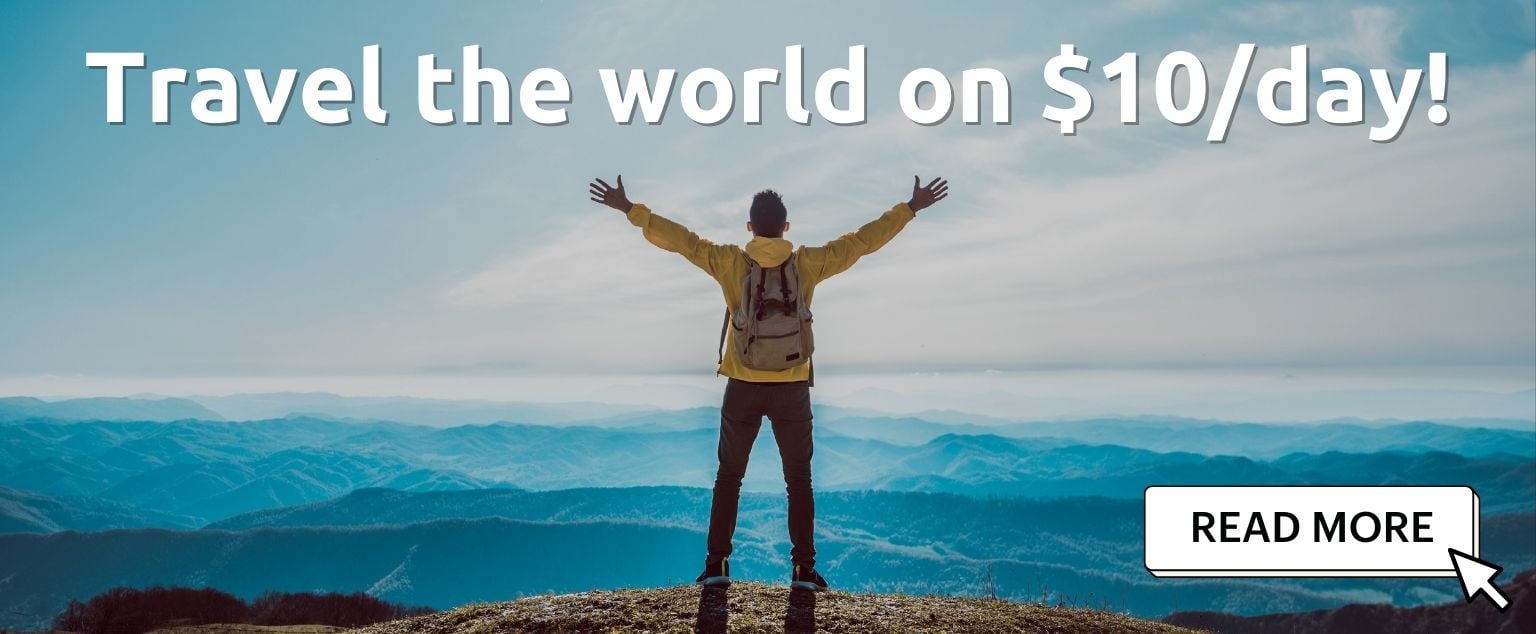 And for transparency's sake, please know that some of the links in our content are affiliate links. That means that if you book your accommodation, buy your gear, or sort your insurance through our link, we earn a small commission (at no extra cost to you). That said, we only link to the gear we trust and never recommend services we don't believe are up to scratch. Again, thank you!