Located about five hours from the capital, Dublin, the Dingle Peninsula is one of the most popular tourist destinations in Ireland, and rightfully so. It allows urban dwellers to escape the hustle and bustle of the city and immerse themselves in the wonderful countryside of the emerald isle.
Filled with lively local bars, rugged hills, and small music festivals, there are plenty of reasons to visit and you're guaranteed to have a good time. If you want to engage in rural exploration and adventures, the town should be a part of your Irish itinerary. There's even a world-class ice creamery to indulge in, reputed to be the best in Ireland, right here in Dingle! Oh, there's even dolphins here too! It really has got it all!
You'll experience authentic Gaelic culture, delight in pub crawls, enjoy live music, and be treated to incredible views. Fortunately for those who have Ireland on their bucket list, Dingle can be done on a budget. You don't need to fork out more than you can afford to enjoy the seaside town, especially when it comes to accommodations because the town hosts heaps of hostels.
Quick Answer: Best Hostels in Dingle
Epic Hostel for Digital Nomads in Dingle – Hillgrove

Do You Want to Travel FOREVER??
Pop your email in below to get a FREE copy of 'How to Travel the World on $10 a Day!'.
What to Expect from Hostels in Dingle
Why book a hostel in Dingle instead of a hotel?
Because hostels help you save money, something especially helpful for people who are backpacking in Ireland or on a really tight budget. Let's face it, not everyone can afford 5-star hotels and travel shouldn't just be something for the rich. Hostels, on the other hand, are convenient, comfortable, and most importantly, affordable. Not only that but they often offer a much more friendly and laidback vibe where it's easier to meet like minded travellers and get valuable advice. Just make sure you know your hostel etiquette before you go!
Dingle has plenty of hostels to choose from as because the town is in the countryside, most of the hostels tend to be laidback and quiet. They are places where people can rest after a day full of adventures rather than raving party hostels. However, it doesn't mean that your stay there will be boring. After all, the place is known for its many pubs and great live music.
Set yourself up for a great time by booking a hostel located in the town centre so you can easily go on pub crawls and walk or cycle to pretty much anywhere. The legendary Irish pub culture is very much alive and well in Dingle. Traditional pubs that serve fish and chips with mushy peas are a must-visit, enjoy a meal with a pint or two of the local beer. Being close to everything has its advantages. You don't need to spend as much money on transportation as Ireland can be slightly expensive if you're not careful.
We understand that being inundated with hostels can be overwhelming so we have made it our mission to make the process easier for you by going through the hostels in Dingle for you! Luckily, Dingle has some of the best hostels in Ireland to choose from. We've listed the best overall hostel, the most affordable and the best place for couples to stay in, we have it all on this list. No need to spend hours looking through hundreds of options. Spend your time planning your epic trip to Ireland instead!
Where is the best place to book a hostel? There's only one answer to that question and that is HOSTELWORLD. it's got an expansive directory of hostels from all over the world so no matter where you intend to travel, or what type of traveller you are, there are always suitable accommodations for you and your budget.
How much can you expect to spend on hostels in Dingle? Here are the usual prices:
Private room – €70 to €150 per room
Dorm room – €18 to €35 per bed
Best Hostels in Dingle
Dingle is waiting for you but before you pack your bags and book your ticket, you should book the right accommodations. Here is a run-down of some of the best.
Epic Hostel for Digital Nomads in Dingle – Hillgrove
$$
Bar
Located centrally
At the foot of Conor Pass
Want to travel in comfort while working at the same time? At Hillgrove, you can certainly do both and explore Dingle to your heart's content. Located centrally, you are never too far away from the most happening things whilst also being somewhere quiet enough to work in peace.
Hillgrove is located Just 100 metres from the town centre in a really convenient location. Just a 3-minute walk and you will find yourself near a wide array of bars, restaurants, and pubs. If you'd rather not take that taxing and tiresome walk, you will be happy to know that there is a bar on-site! You lazy buggers! But hey, great for rolling right into bed after a few pints!
Close by too is the famous Conor Pass, one of the highest and most scenic mountain roads in Ireland when you'll likely arrive in memorable fashion. Just across the road is The Dingle Brewing Company which definitely deserves a visit. Opened in 1888, it was once the economic epicentre of the Dingle Peninsula and is now a lively pub.
Why you'll love this hostel:
Free Wi-Fi
Key card access
Complimentary toiletries
Across from Conor Pass
Hillgrove offers free WiFi access all over the property and dedicated workspaces in the rooms so you can work comfortably, conveniently, and efficiently. This is super important for those of us who work on the road!
All rooms are equipped with ensuite bathrooms so they tend to be pricier compared to other hostels but they have dorm rooms for large groups too. Laundry facilities are open for guests to use at a small price. For your safety and peace of mind, the property uses key card access. Complimentary toiletries are given to guests so you need not worry about small things such as shampoos and soaps.
Best Overall Hostel in Dingle – The Grapevine Hostel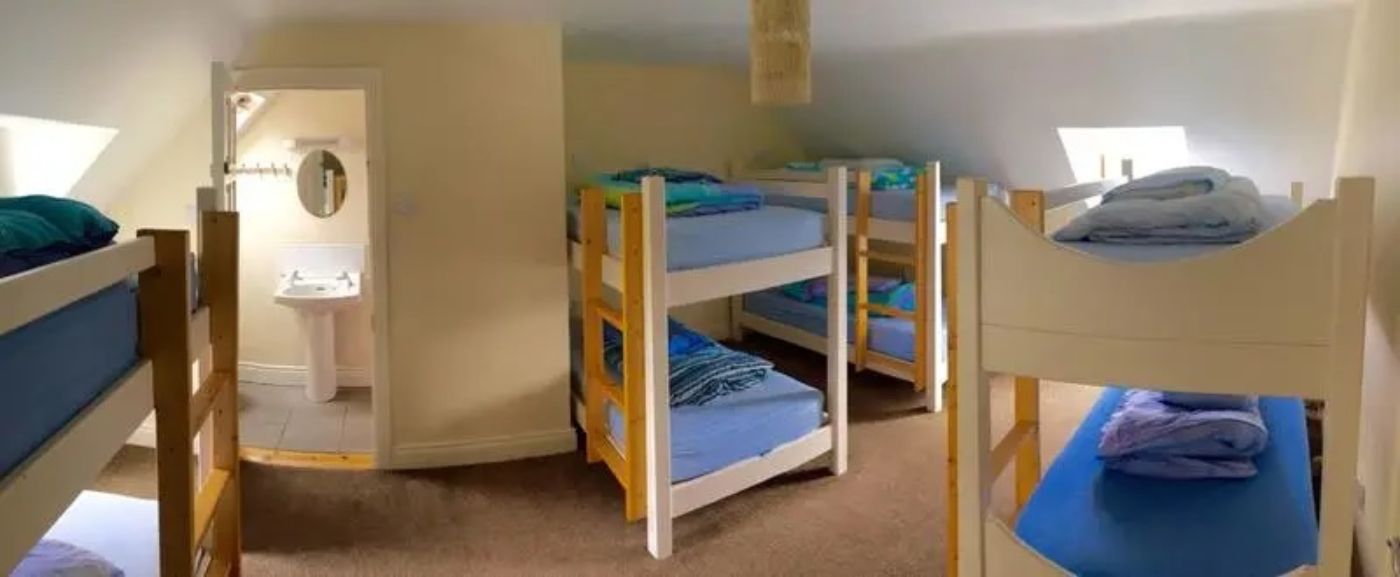 $
Excellent location
How showers
Outdoor terrace
The oldest hostel in central Dingle and the best in town for us. The Grapevine Hostel has been in operation for more than 2 decades so they have plenty of experience and they know exactly what they are doing to ensure guests have an enjoyable and comfortable stay. They might be a pioneer in hosteling but it doesn't mean that they are outdated. Anything but!
The property is equipped with all the modern comforts that will make your stay a pleasant one, such as hot showers and an outdoor terrace which is the perfect place to get to know your fellow travellers. For those winter months when Ireland can be a bit chilly, they even have an open fire in the cosy living room giving it a really homely feel.
Its excellent location is just one of the many things guests love. The hostel is located down a quiet street in the centre of town. It's within proximity of some of Dingle's best restaurants, bars, cafes, shops, and the most happening places but still retains a quaint and laidback feel.
The property is also only about a 5-minute walk from the nearest bus stop. Hopping on public transportation here is easy and cheap. It's a great way to get about town and beyond efficiently and economically. You'll never get bored because there is so much to do and discover right from your doorstep!
Why you'll love this hostel:
Bicycle parking
Luggage storage
Free Wi-Fi
24-hour security
Those who prefer to cycle around town will be able to park their rented bicycles on the premises with peace of mind. Bicycle hire is just two doors away too making biking a great and convenient way to see the area.
Wi-Fi is free throughout the hostel and luggage storage is offered to guests. All the bedrooms are bright and spacious and almost all rooms are ensuite. The well-equipped kitchen is open for guests to use should they fancy preparing their meals.
There is no curfew in the hostel but as respect to fellow guests who would like to rest, quiet time is enforced from 11 pm onwards. So bear that mind if you're hitting the pubs!
The Grapevine Hostel is one of our favourites in Dingle but they're not taking guests right now. We're not sure if they're closed for good but we hope they'll come back soon.
Best Hostel with Private Rooms in Dingle – Hideout Hostel
$
Excellent location
Close to pier and marina
Fully-equipped kitchen
Recommended by no less than the Lonely Planet, Rick Steves, and Le Routard, Hideout Hostel is highly sought after and it's easy to see why.One of the newest and best hostels in Dingle, Hideout Hostel offers a mix of dorms and private rooms with ensuite bathrooms for guests who want the hostel experience without the dorm. Their private rooms aredelightful and seriously wouldn't look out of place in a hotel.
The hostel is located on a quiet street in the centre of town, this means you're far enough from all the noise but you're still close enough to all the action when you want it. A bike shop is also located just a mere 200 meters away from the property so you can easily hire one for the day's exploration.
Several shops, cinemas, restaurants, bars, and cafes are within walking distance too so you can easily grab a meal, have a cup of coffee, or perhaps a few drinks after, whether by yourself or with fellow guests. The horse riding stables and the beach are within a few minutes walk too so there's no excuse not to explore them. After all, it's what you came to Dingle for! Just be sure to pack a towel for your day at the beach! (Keep an eye out for giant squids though!!)
Dingle's pier and marina are within a stone throw's away and a wide array of activities are waiting to try there. Paddleboarding and kayaking are amongst the most wonderful ways to explore this rugged and beautiful coastline. You can also take a boat to the Great Basket Island which is a must-see when you're in Dingle.
Why you'll love this hostel:
Free Wi-Fi
Bike storage
Luggage storage
Lounge
The hostel has two large common rooms where guests can play board games, read books, peruse maps and guide books, and play a game of cards or two. Wi-Fi is accessible throughout the hostel, even in rooms, so you can upload all your beach selfies to insta just before bed!
Bike storage, as well as luggage storage, is available which is super useful for backpackers and travellers wanting to make the most of all their time here.
Approach the staff if you have any questions about tours in the area and they will be more than happy to help. They are there to help make your time in Dingle unforgettable for all the right reasons and their local knowledge is the ideal way to do just that!
Hideout Hostel is one of our favourites in Dingle but they're not taking guests right now. We're not sure if they're closed for good but we hope they'll come back soon.
Most Affordable Hostel in Dingle – Lovett's Hostel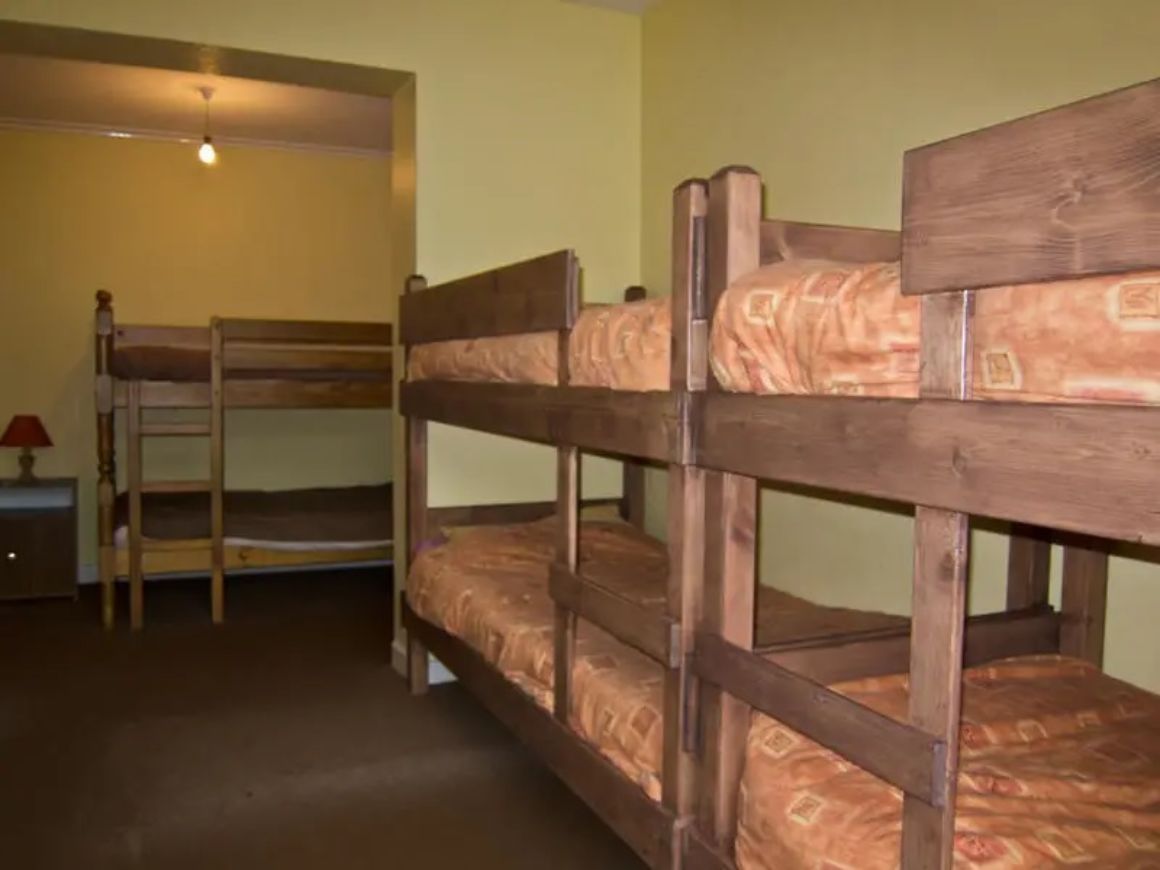 $
Near bus stop
Perfect base for exploration
Close to restaurants and pubs
Being on a budget while enjoying your trip to Dingle isn't an issue because there are a lot of affordable lodgings and one of them is Lovett's Hostel. The family-run property is small but cosy and is located in the heart of town, making it easy to get out and about exploring the town.
The bus stop is just a 3-minute walk away from the hostel's doorstep. Hopping on a bus means saving even more money and being able to see the town and the surrounding countryside without too much hassle.
Not only that but the hostel is just 50-metres from the beautiful and iconic Dingle harbour. The busy fishing port offers several boat tours to nearby places of interest that are guaranteed to make your trip memorable. It's also a lovely place to sit back and take in the vibe of the town and observe the local fishermen at work.
Why you'll love this hostel:
Bike hire & storage
Entertainment room
24-hour kitchen
Free off-street parking
After a busy day exploring the beaches, countryside and quaint villages, why not hit up the entertainment room. Whether you're travelling with a mate or going it solo, it's the perfect place to get to know other travellers over a board game or two of an evening. It's another great way to save money rather than going out!
To make your stay comfortable, Lovett's Hostel offers 24-hour use of the cooking facilities so you can always prepare meals whenever you feel peckish, especially useful for the budget traveller!
Bike-hire facilities, bike storage, and free off-street parking are available too.
Lovett's Hostel is one of our favourites in Dingle but they're not taking guests right now. We're not sure if they're closed for good but we hope they'll come back soon.
Great Dorm for Couples in Dingle – Seaview Heights
$$
Sea views
Free breakfast
5 minutes to Marina
Not exactly a hostel but more of a bed and breakfast, Seaview Heights is perfect for couples travelling and exploring Dingle together. It is the place you want to come home to after a tiring but fulfilling day of adventures.
Guests are treated to the magnificent sea views Dingle is famed for, right from their rooms. Aside from the stunning sights, each room comes with coffee and tea-making facilities, as well as a flat-screen TV. The seafront is unsurprisingly just a five-minute walk away from the front door. So taking a romantic stroll along the beach and feeling the refreshing breeze from the sea air on your face is super easy. It's a great way to start the day or catch the sunset in the evening.
It's also located close to the town centre too, with restaurants, bars, and pubs just an easy two-minute walk. You will be spoilt for choice when it comes to must-try local Dingle dishes that celebrate the freshest catch from the sea. Indulge in some fish and chips, crab claws steamed in garlic and butter, breaded mussels with potatoes and vegetables, as well as hake fillet in garlic, chilli, and ginger broth.
Why you'll love this hostel:
Free breakfast
Large common room
Free public parking
Close to bars and restaurants
The hostel has a large common room where guests can stay and relax and maybe meet new friends. This is particularly great as it can be sometimes hard to get to know new people when travelling as a couple. Seaview Heights offers a great compromise between privacy and social opportunities.
Those who would like to drive will be able to enjoy the free public parking in the area. Keep in mind though that the property is nonsmoking and children are not allowed on the premises. So no screaming kids ruining your romantic evening!
Don't forget to be up in time for the free breakfast before you head out with your significant other to explore the area because you'll need a full stomach for all the adventures Dingle has on offer.
Seaview Heights is one of our favourites in Dingle but they're not taking guests right now. We're not sure if they're closed for good but we hope they'll come back soon.
Is This the Best Backpack EVER???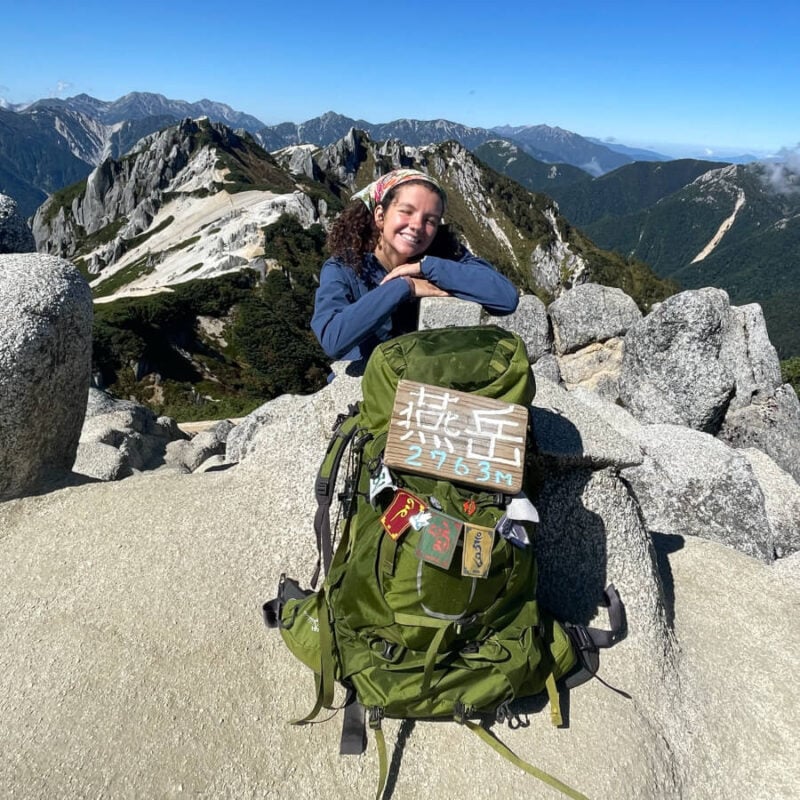 Other Hostels in Dingle
Don't book just yet, there are still other hostels in Dingle that are worth looking at before you make up your mind.
Another Affordable Hostel Near Dingle – Paddy's Palace
$
In an authentic Irish village
Free breakfast
A few minutes from outdoor activities
If you would like to stay in an authentic Irish village with Gaelic-speaking locals, Paddy's Place is the hostel for you. Technically not in Dingle itself but just a few minutes drive away from the town centre, you will be guaranteed a proper warm Irish welcome and a unique experience to boot.
If you are into things like mountain hiking, cycling, as well as exploring beaches and lakes, this is the perfect home base for you. Its location just outside of town makes it perfect for exploring the great outdoors and offers a real rural setting for your time in Dingle.
Formerly a bed and breakfast that opened in 2005, the property has been converted to a hostel and is still run by the same family. The property has five comfortable and newly renovated rooms with ensuite bathrooms. Each room comes with coffee and tea-making facilities. Bonus!
All types of travellers are welcome in the hostel. It doesn't matter if you are travelling alone, with friends or family, there is a room for you at Paddy's Palace. One of the other things to enjoy in the hostel is the free breakfast served every morning. Perfect before you head out on a hike.
Paddy's Palace is one of our favourites in Dingle but they're not taking guests right now. We're not sure if they're closed for good but we hope they'll come back soon.

Our GREATEST Travel Secrets…
Pop your email here & get the original Broke Backpacker Bible for FREE.
Another Nice Hostel for Couples – Dingle Harbour Lodge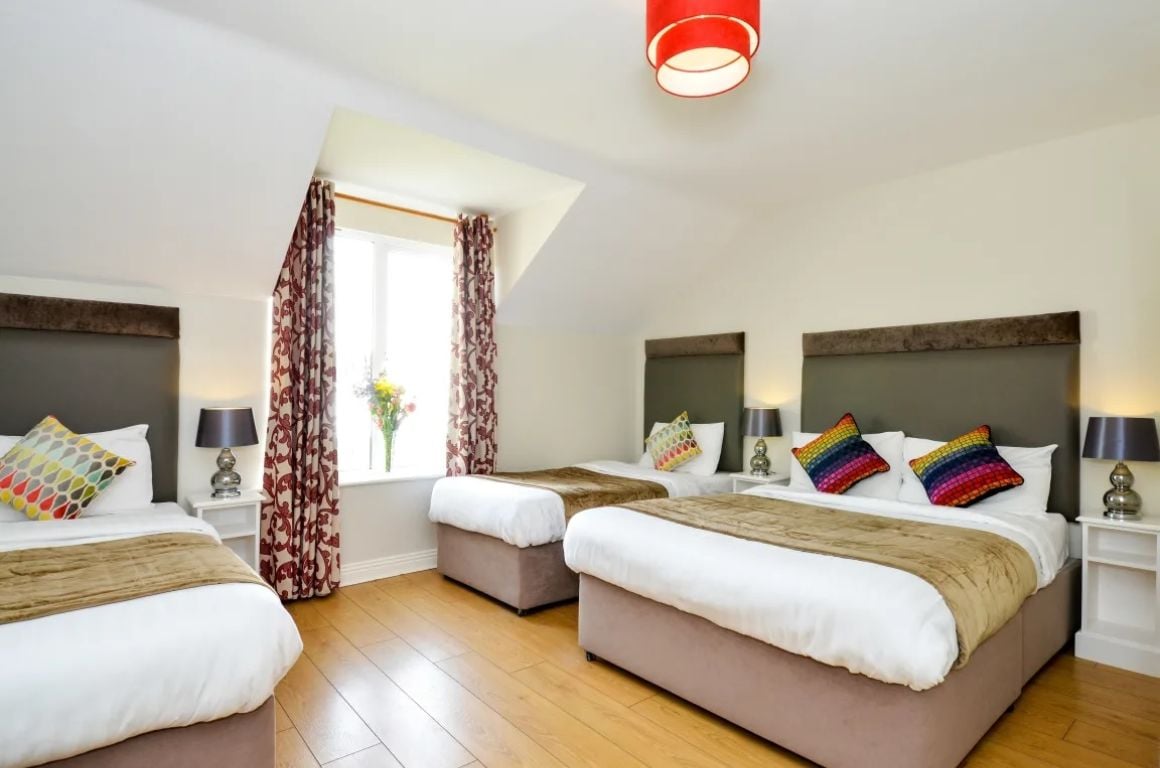 $$
Terrace
Views of Dingle Harbour
Free toiletries
Your stay at Dingle Harbour Lodge is guaranteed to be comfortable. All rooms have flat-screen televisions with satellite channels, free toiletries, and ensuite bathrooms, as well as tea and coffee making facilities. Here you can sip your morning cuppa whilst enjoying the wonderful views of the harbour.
There is even a restaurant on-site that serves a hearty Continental or full Irish breakfast at an affordable price so you can grab a bite first thing in the morning before you head out for your day's adventures. Located in between the coast and the Irish countryside, guests have easy access to a myriad of things both the sea and the land have to offer.
You can cycle, play golf, dive, horse ride, and sail. So you're spoilt for choice here and can really take advantage of all Dingle has to offer. There's a lot to do so you might just need to extend your stay in the area so you can do everything!
Dingle Harbour Lodge is one of our favourites in Dingle but they're not taking guests right now. We're not sure if they're closed for good but we hope they'll come back soon.
Dingle Hostels FAQ
Travel Safety Tips for Dingle
ALWAYS sort out your backpacker insurance before your trip. There's plenty to choose from in that department, but a good place to start is Safety Wing.
They offer month-to-month payments, no lock-in contracts, and require absolutely no itineraries: that's the exact kind of insurance long-term travellers and digital nomads need.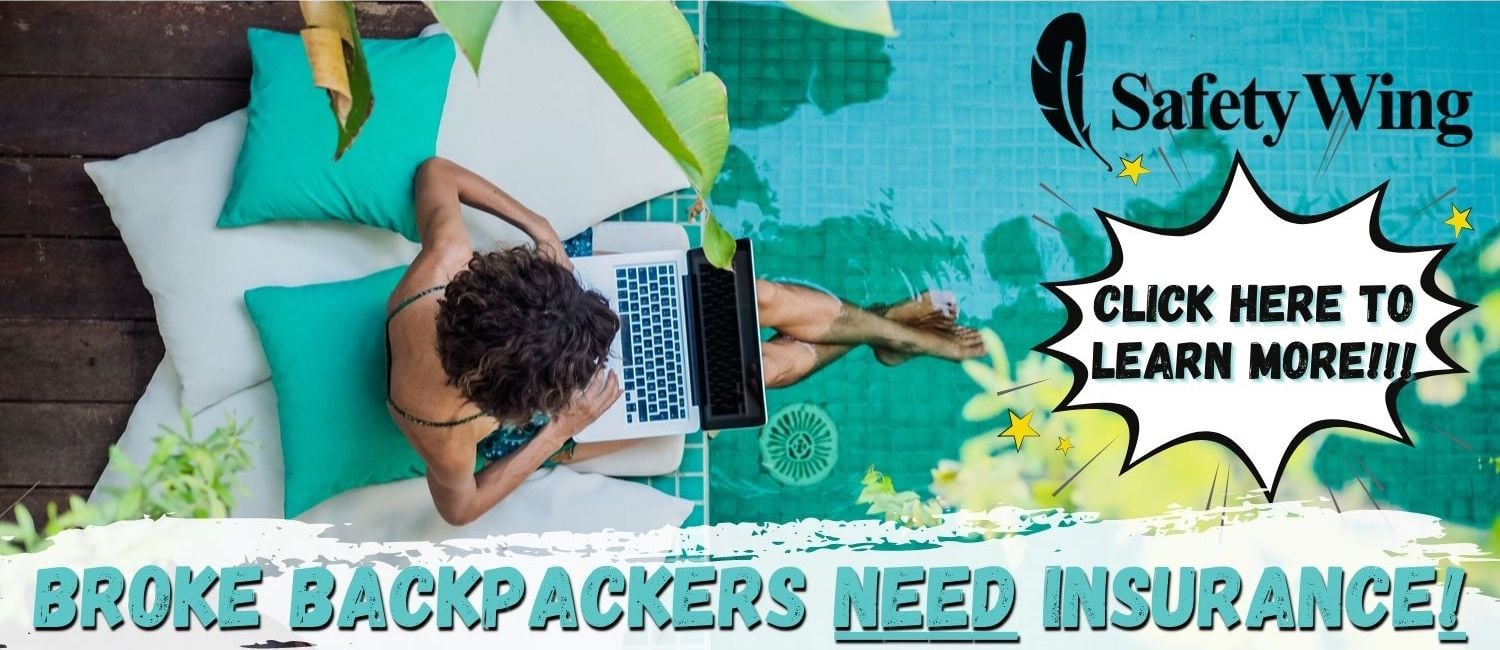 SafetyWing is cheap, easy, and admin-free: just sign up lickety-split so you can get back to it!
Click the button below to learn more about SafetyWing's setup or read our insider review for the full tasty scoop.
Final Thoughts
Now that you know what are the best places to stay in when in Dingle, there should be not to visit one of the best places to go in Ireland. Trust us and the millions of people who have been there, you wouldn't want to miss this incredible town. Even if you're not big on pub crawls, there are a lot of other things to do. The beautiful scenery and outdoor activities should give you plenty of pleasant memories to remember the place by. Just remember to pack for Ireland by preparing for all weather, especially if you're heading into the countryside, and you'll have an unforgettable time!
If you're still undecided on which accommodation to book, you should go for The Grapevine Hostel. You can never go wrong with it. It's centrally located so going anywhere and everywhere should be very easy. You can save time and money when exploring the most famous neighbourhoods and attractions.
---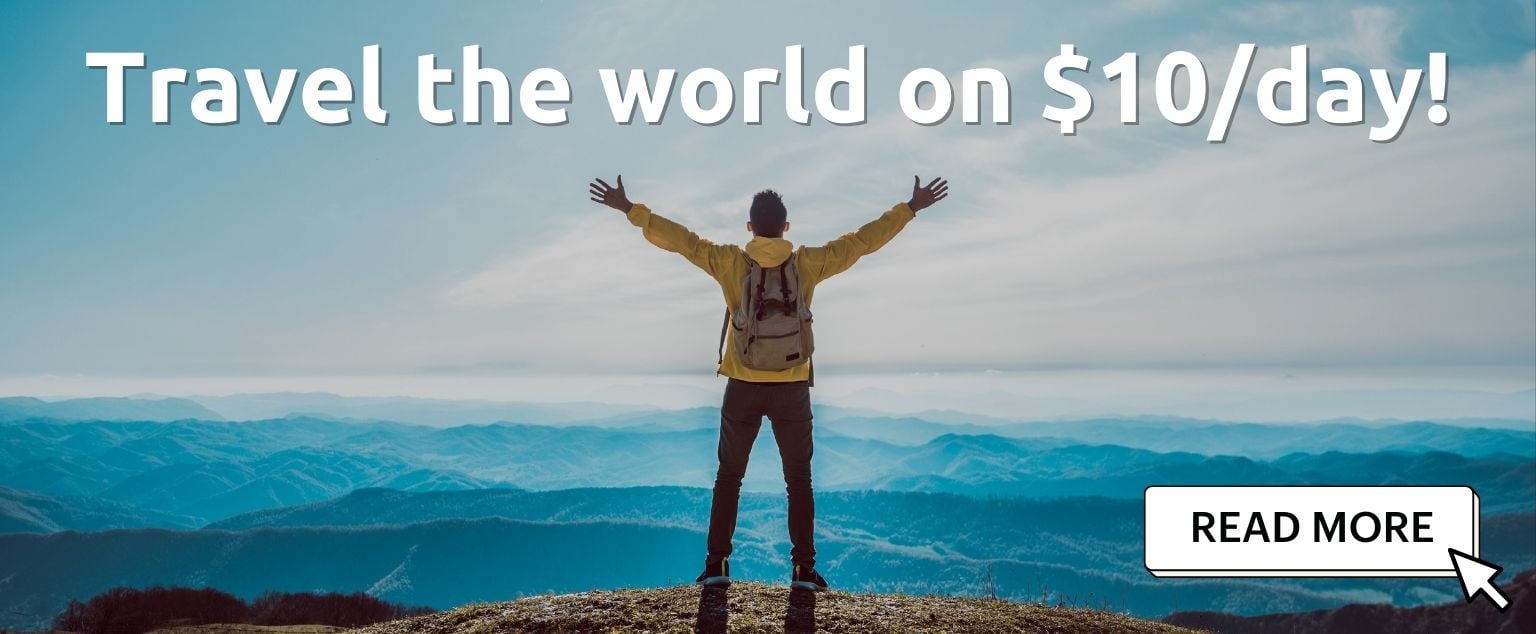 And for transparency's sake, please know that some of the links in our content are affiliate links. That means that if you book your accommodation, buy your gear, or sort your insurance through our link, we earn a small commission (at no extra cost to you). That said, we only link to the gear we trust and never recommend services we don't believe are up to scratch. Again, thank you!