If you're coming to Krabi province on southern Thailand's west coast you can look forward to some of the best coastal landscapes the country has to offer. The capital town of Krabi, shares the same name as the province and is known simply as Krabi.
Sheer limestone cliffs, dense mangrove forests, and more than a hundred offshore islands in the surrounding area have plenty to offer backpackers looking for an adventure. Some of the country's best rock climbing can be found here in Krabi! Oh, and a whole lot of party.
With so many damn places to stay in Krabi it can be a challenge figuring out how to separate the best hostels in Krabi from the mediocre ones.
To set the record straight, I bring you this ultimate guide to the best hostels in Krabi!
Krabi is an awesome part of Thailand to explore and I want you to experience it in the best way possible: by finding the perfect hostel for yourself.
The goal in writing this hostel guide was to make it easy and simple for you to book an awesome spot, so you can spend more time planning your exciting backpacking trip here instead of scratching your head regarding where to stay.
Be sure, there is a hostel for every backpacker on my list.
By the end of this guide you will have all of your Krabi accommodation questions answered.
Let's check do it…
Quick Answer: The Best Hostels in Krabi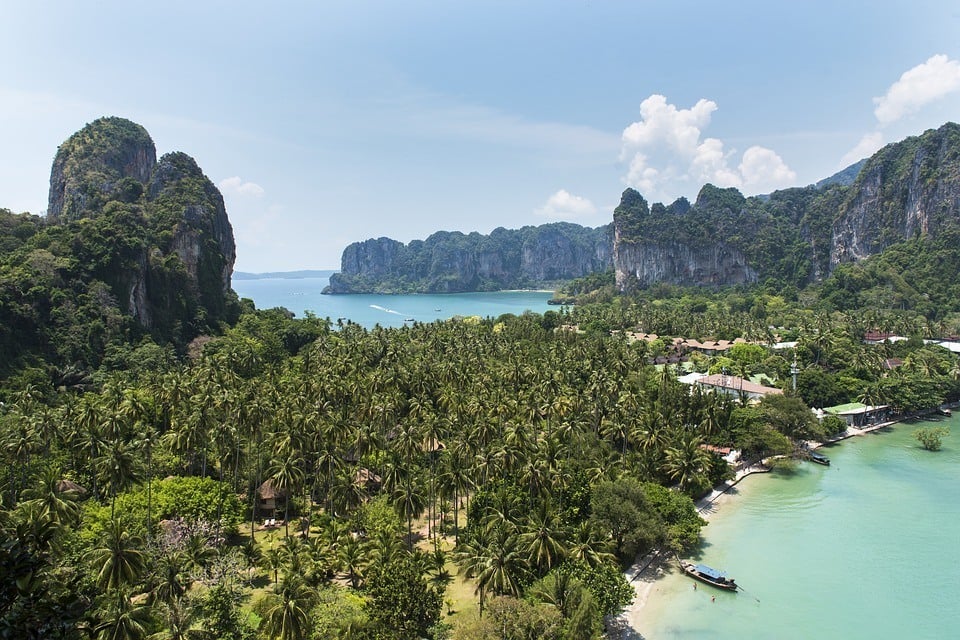 The 10 Best Hostels in Krabi
If you are backpacking Thailand then you will probably run the full gauntlet of hostel standards. From sublime to shitty, accommodation in Thailand cater to every taste and budget. To spare your suffering though, we have chosen some of the best hostels in Krabi for you.
Do You Want to Travel FOREVER??
Then pop your email address in below and we'll send you a FREE copy of 'How to Travel the World on $10 a Day!' – make travel your LIFE.
Overall Best Hostel in Krabi – Reset Hostel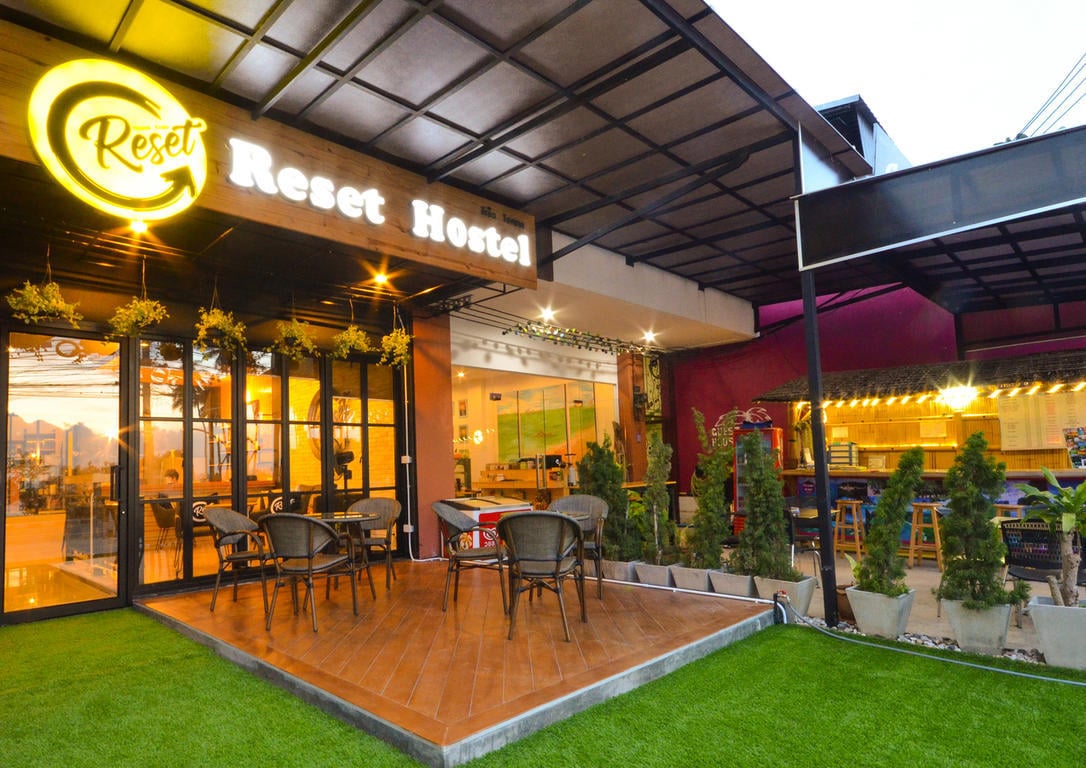 $$$
Free Breakfast
Hot Showers
Air Conditioning
This place looks like it was built yesterday, by which we mean its super clean and ultra new-looking. Everything is sleek and uncluttered, clean and at least partially hip. It's literally one of the best hostels – not just for how it looks, but, y'know, the atmosphere, the staff, the AC (which is perf), the fact that they serve FREE all day light snacks..! Pfft, well, it's the overall best hostel in Krabi, no argument. Not too party, not too quiet – and because of that, it attracts a friendly, like-minded crowd for a chill vibe. Plus the best hostel in Krabi 2019 is also right near Klong Muang beach and all the bars and eateries that come with it. This place literally resets the brain.
Best Hostel for Solo Travellers in Krabi – Pak-Up Hostel
$$
Bar
24-Hour Reception
Tour/Travel Desk
The super social Pak-Up Hostel is easily the best hostel for solo travellers in Krabi – the bar is a great place to mingle and meet fellow travellers and regale each other with tales of woe and wonder from across SE Asia and beyond. Doesn't that sound just lovely? Nah but seriously the common areas are amazing – and so are the staff – which helps cultivate a friendly, homely atmosphere that peeps travelling on their own might yearn for. Or you might not – and that might be WHY you're travelling by yourself. Err… the bathrooms here are maybe more stylish than any other part of this Krabi backpackers hostel.
Best Cheap Hostel in Krabi #1 – Your Hostel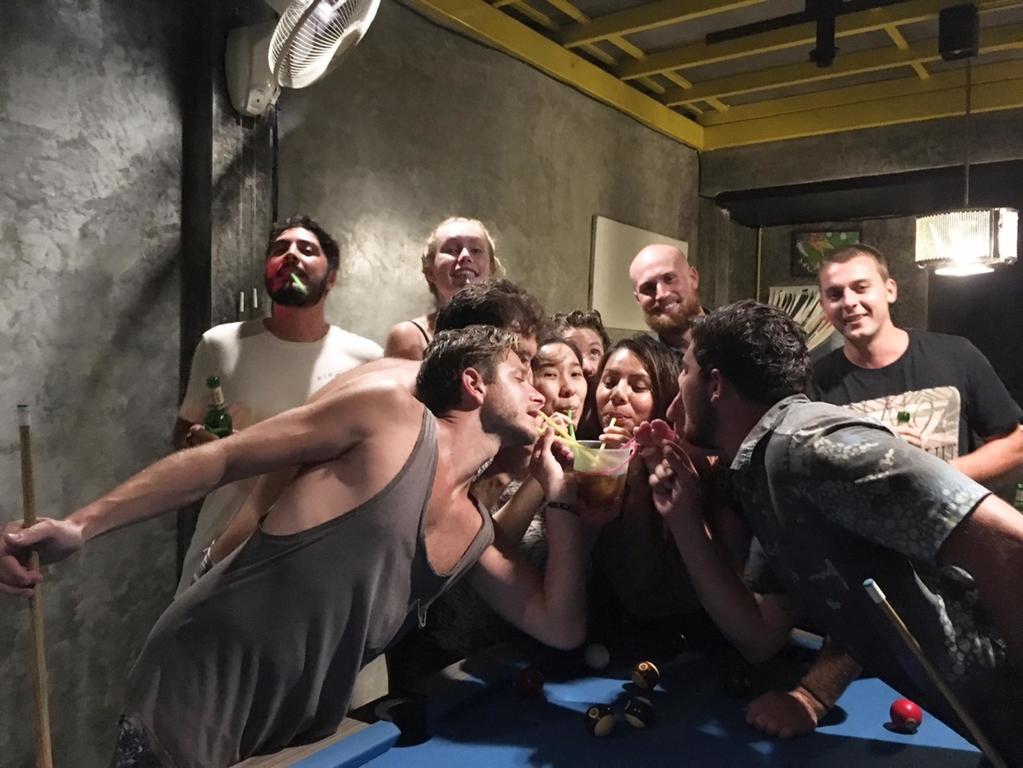 $
24-Hour Reception
Tour/Travel Desk
Swimming Pool
Did they call it Your Hostel to play psychological games? Like, it's YOUR hostel. So you gotta stay there, right? Whatever. When it comes to cheap it can be a bit tricky to find somewhere that's both under budget AND nice, so Your Hostel (lol) is a refreshing change. In fact, for the vibe, the staff, the POOL, the decor, the cleanliness, it's probs the best cheap hostel in Krabi. It does not have the best hostel name, however. And might we also add that the beds in the dorms are SUPER COMFY, elevating sleep from a necessity to an actual joy. Top choice if you're travelling Krabi on a budget.
Best Cheap Hostel in Krabi #2 – Holiday Station
$
Air Conditioning
24-Hour Reception
Common Room
Very cheap, but somewhat lacking in atmosphere, this top hostel in Krabi is well located in the town itself, meaning you'll be at night markets and other hotspots within just a few mins of walking. Which is always nice. Everything's pretty modern, pretty stylish, pretty cool. And that is more than acceptable. But as we said, for a youth hostel in Krabi it's not exactly lively, so if you're looking to make friends or party, this ain't it. But as we said before THAT, it is extremely cheap. So if you're doing Krabi on a budget, this one may be the hostel for you.
Best Cheap Hostel in Krabi #3 – Hogwortz Hostel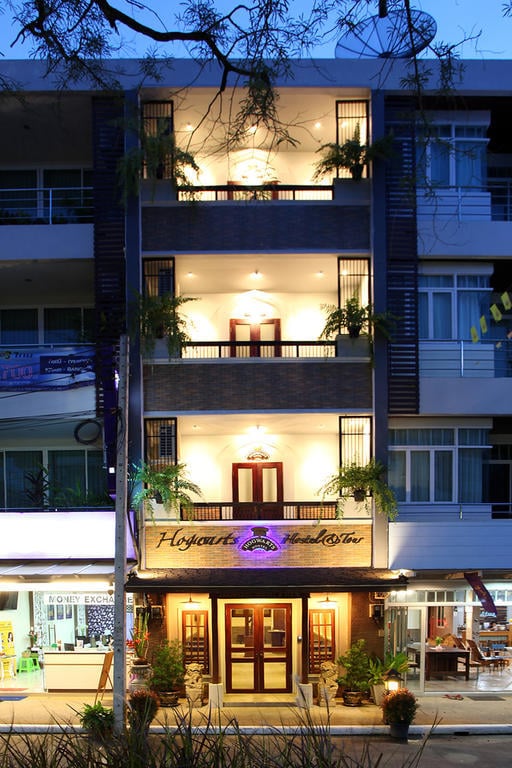 $
Free Breakfast
Air Conditioning
Big Lockers
Warning: if this place has caught your eye cause it's called Hogwarts and you love Harry Potter and wanna stay somewhere Hogwarts-themed – STOP. This place is NOT Hogwarts themed. There is possibly no actual reason for it being called this other than it's (now) an internationally familiar word/name. So there. It is pretty beautiful inside though. The dorm bunks are, like, wood-panelled. It's quite impressive actually. Beats all those metal frame bunks you see everywhere. Very comfy, near the night market, near the picturesque river – it's a solid choice for a Krabi backpackers hostel.
Is This the Best Backpack EVER???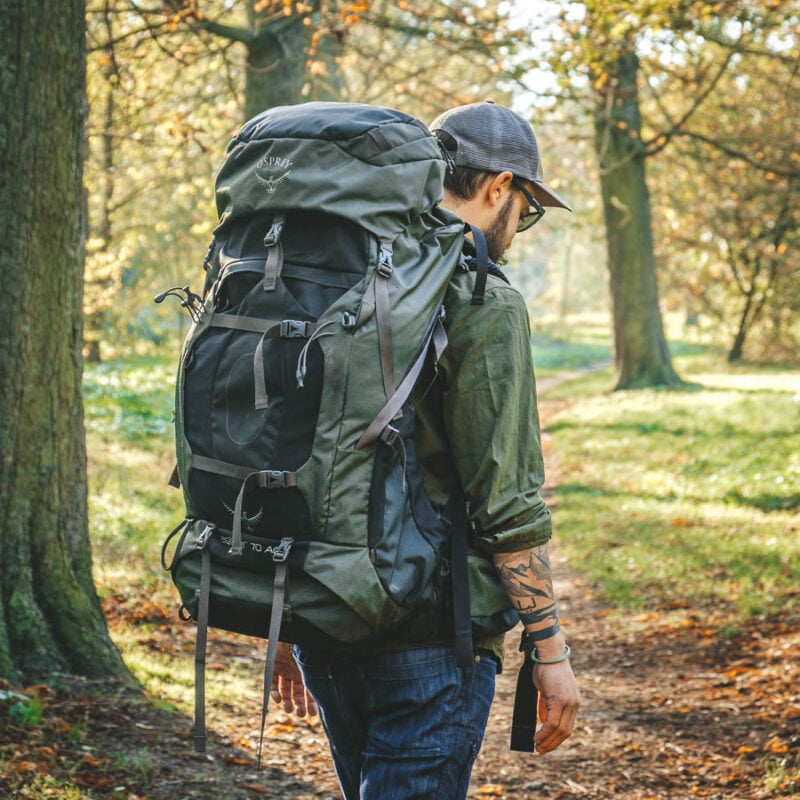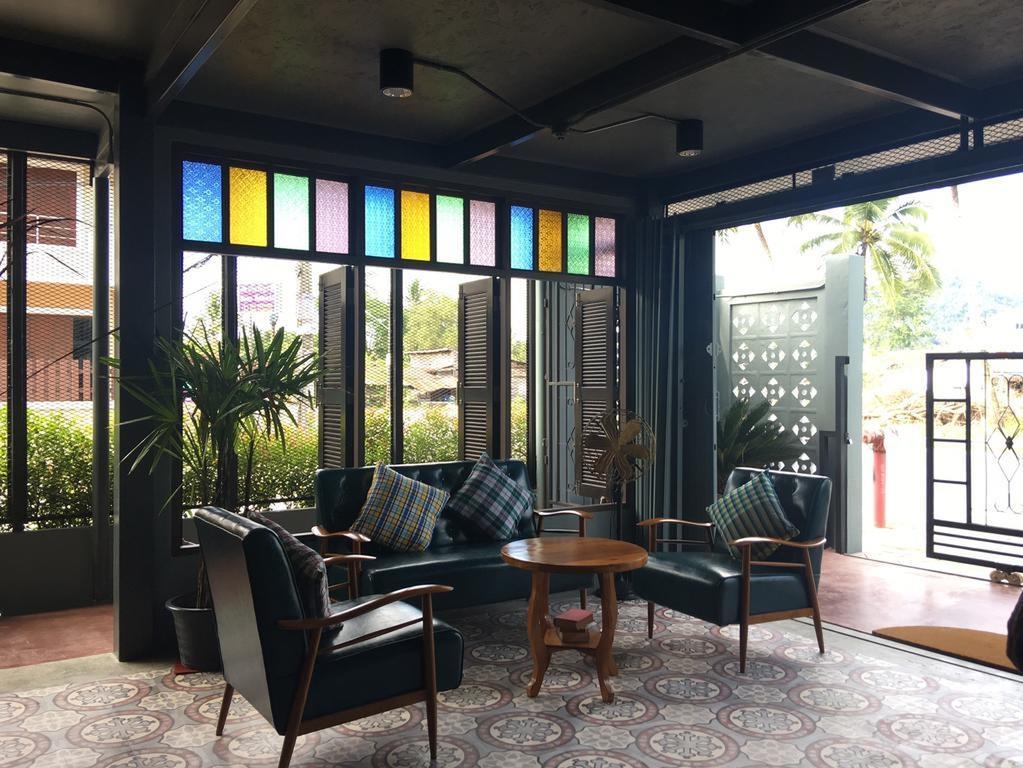 $$$
Free Breakfast
Bicycle Hire
Air Conditioning
We reckon couples will love the secluded sorta atmosphere you get at this villa-style place. It's very cute and decorated and furnished with taste and a flair for design – something we always appreciate of course. It's not greatly near many amenities, but we'd say it's the best hostel for couples in Krabi because the rooms are just so cute. The private rooms, that is. They're just… so lovely in their cuteness and in their well-designed-ness.  It could be the coolest hostel in Krabi too, y'know. And the staff are ultra friendly. AND it's really near the airport, which is awesome. FYI the dorm beds here are above average price.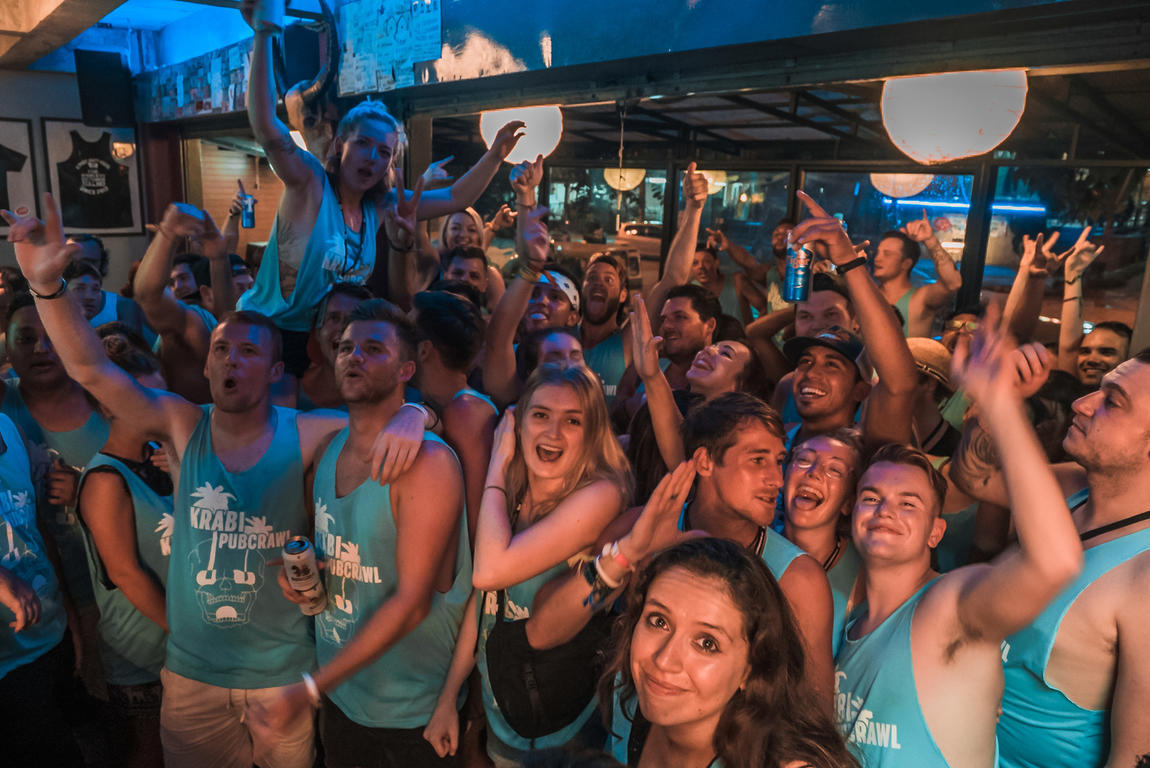 $
Bar (duh)
Free Breakfast
Pub Crawls
Since it's the originator of the infamous Krabi Pub Crawl there's no real surprise that Slumber Party is the best party hostel in Krabi. We mean, well, for one it's in the name. Party is literally in the name. So anyway, yeah, if you're up for good times, here's a sick place to do it. Somehow the parties here keep getting wilder (if that's even possible? Apparently so) and yet it remains surprisingly clean. The staff are on top of everything – which includes making sure everyone has a good time as much as being super helpful. Other than that, this top hostel in Krabi is comfy and cool-looking.
Best Hostel for Digital Nomads in Krabi – Snoozz Hostel Krabi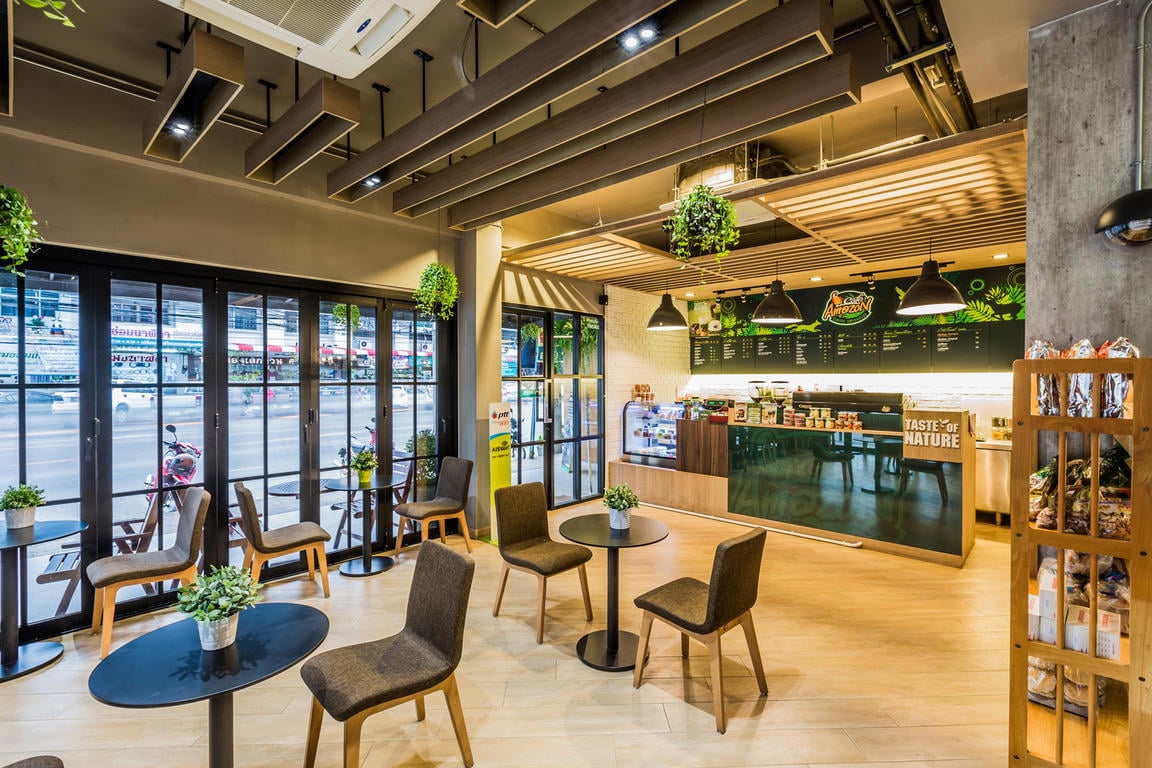 $$
Cafe
Stylish AF
Location Location Location
Oh goodness, when it comes to location you can't get much better than 100 metres from Krabi Weekend Night Market, can you? It's the most famous night market in the province! And this will be great for trying out some street-food, picking up some tasty fruit, generally documenting the local life and Instagramming the weird and wonderful that you encounter. The hostel itself is pretty cool, the private rooms are somewhat pricey (and immaculate) but the dorms are ok price-wise. There's a cafe downstairs for all your laptopping needs. For us – location, spaces to work, staff, comfort (plus V stylish) – this is the best hostel for digital nomads in Krabi.
Best Hostel with a Private Room in Krabi – Sleep Easy Krabi
$$
Bar
Scooter Hire
Outdoor Terrace
This centrally located recommended hostel in Krabi sure packs a punch when it comes to its private rooms. Mm-hmm, they're pretty pretty pretty good. Ok, some of them are a little basic, but maybe we could call that minimalist. They're also clean. But for the location – as well as for ultra amazing customer service level of the staff here (like, seriously so helpful) – it's definitely our top pick for the best hostel with a private room in Krabi. They also have a cat who is very cute. It has a hotel-ish sorta feeling, so if that's not your thing look elsewhere.
More Best Hostels in Krabi
Do you want to stay in the party district or maybe somewhere more chill? Choose where to stay in Krabi before booking your hostel, and find the best area to base yourself!
$$
Cafe
Air Conditioning
Tour/Travel Desk
Though admittedly without the best location, Nomad Hostel Krabi (no prizes for that name, am I right?) is a pretty decent place to stay. It's got clean rooms, with block wooden bunks in the dorms – although inexplicably the walls are painted an almost offensively bright orange. Almost. Despite the location, you can still get into Krabi via a local bus. The guy that runs this place is super helpful and can organise various bits and bobs for you, e.g. going to Koh Phi Phi, all that stuff. It's not the coolest hostel in Krabi, but it is nevertheless a good option.
$$
Free Breakfast
Free Dinner
Tour/Travel Desk
This hostel's motto is "Once you Pop-in, you will never want to pop-out!" – we were gonna say it was weird or odd, but actually, it's cute, isn't it? We think anyway. It's very stylish though, the dorms are all pretty chic and that with their polished floors and industrial style thing going on, y'know, though we wouldn't say it's the coolest hostel in Krabi. There's a decently sized common area to socialise in, plus a bar for drinking and also socialising in, and a decent tour desk (that part's in the name TBH). Plus every night they do a free BBQ/local food dinner for everyone, which is a) budget-friendly b) a good way to meet people c) a chance to try new food. Win-win-win.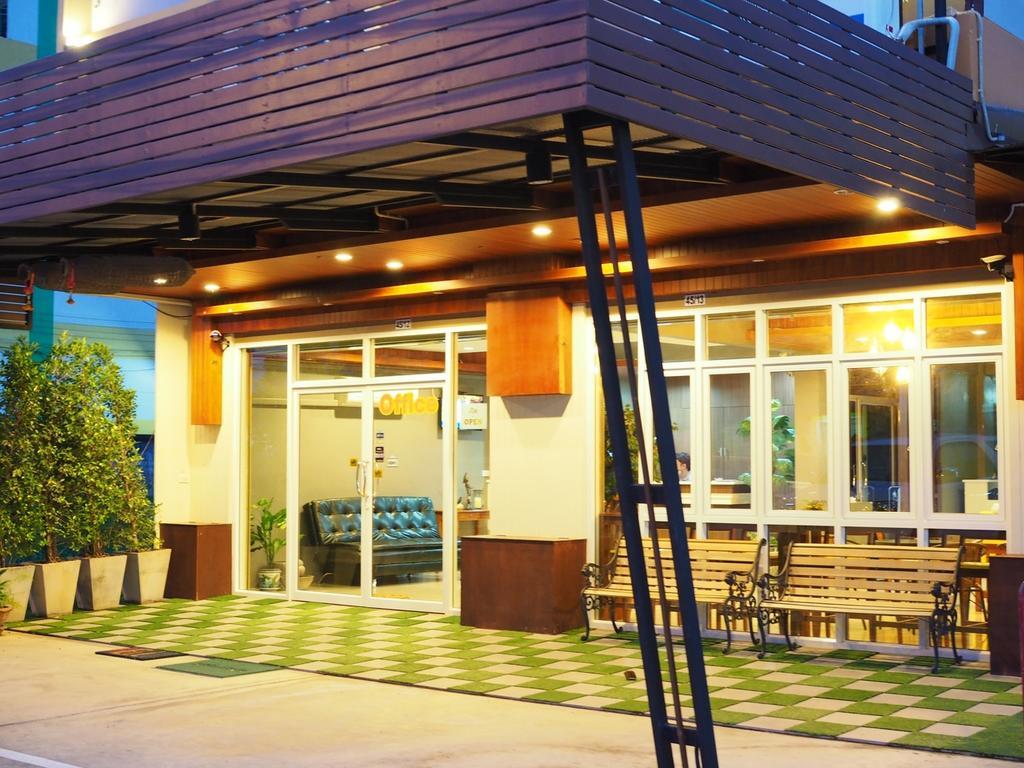 $$
Near The Airport
Air Conditioning
Late Check-Out
If you're literally only interested in staying somewhere convenient for the airport in the morning, which let's face it isn't a bad idea, then staying at the very aptly named A Nighttime Hostel would be a great shout. Whilst not exactly brimming with an atmosphere (it's on the main road between Krabi and the airport), nor immaculate cleanliness, for a budget hostel in Krabi that's well positioned to get to the airport whenever this place is V good. The staff are also very nice and the place is at least semi-cool.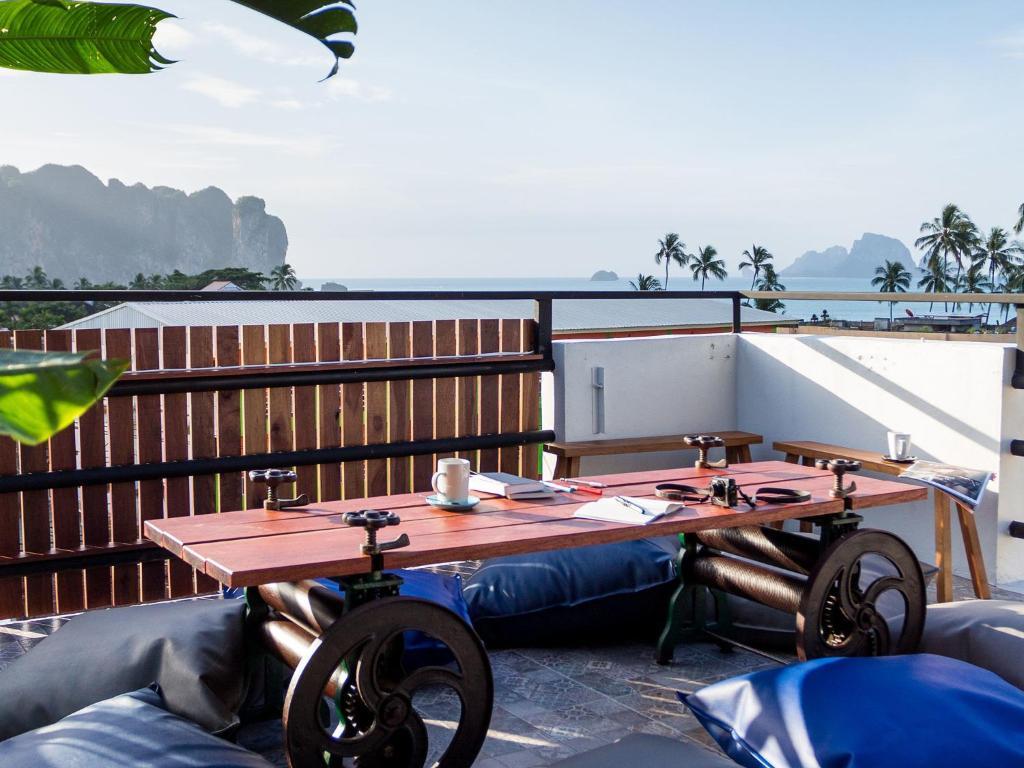 $$
Outdoor Terrace
Airport Shuttle
Beach!
Is it a boxtel? Or is it more like a boxstel? Boxestel. The boxes in question are a lot nicer than a box sounds TBH – the dorms at this Krabi backpackers hostel is more like a capsule hotel, it's really neat and clean and cool. All the adjectives. Staff go over and above to help you out and just in sheer friendliness. So yeah: cool, nice atmosphere, what else? Well, it's within walking distance of loadsa local and international restaurants to fill your belly – and Ao Nang beach is just 3 mins away on foot.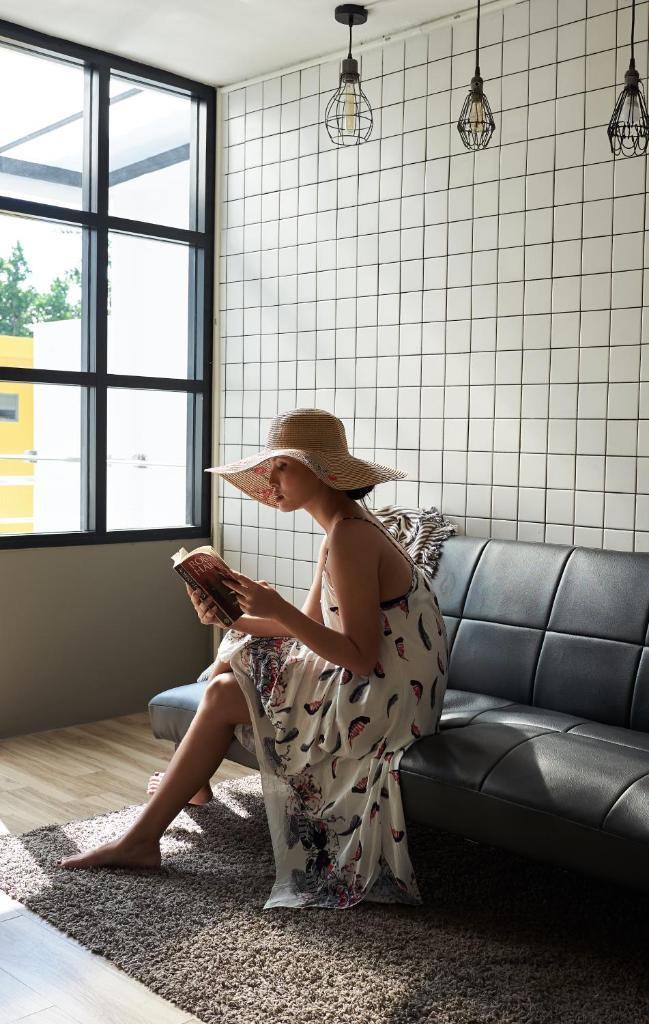 $$
Bar & Restaurant
Common Room
Air Conditioning
Oh. Dang. The tiles at Milliehostel (just makes us think of millipedes) are super cool and for some reason, that's all we can focus on. It gives it a very stylish vibe and we are leaning towards calling it the coolest hostel in Krabi. It's not the cheapest, but it's near the beach, the breakfast is TASTY (though not included – damn them!), the bathrooms and bedrooms/dorms are clean 'n' comfy, the beach is just a hop, skip and a jump away (like, it's close) and it's not a crazy party every night, which suits those less inclined to obliterate themselves on the daily. For those looking to hit Krabi's nightlife, it is only a short walk away.
$
24-Hour Reception
Outdoor Terrace
Common Room
With a posh-looking exterior as much as a posh-looking INterior, Amity Poshtel is a top hostel in Krabi with some posh-looking common areas, including a posh terrace to chill on and watch the world go by. The posh dorms are also posh – there aren't any bunks to speak of, which we suppose makes it quite posh; the beds are comfortable – also posh. The private rooms look posh AF, seriously. Very chic stuff. You'll also find that this budget hostel in Krabi has a very nice price, which is about the only thing that isn't posh about this place.
$
Common Room
Restaurant
Garden
OMG. They were certainly not lying when they said this place was hip, CAUSE IT REALLY IS. The white and pale blue colour scheme, the painted exposed brick walls, the minimalism of it all – it's making us cry tears of joy. Another STRONG contender for the coolest hostel in Krabi, this place is set in Krabi town itself and is the perfect remedy for you if you've been staying in cheap hostels for your whole time travelling. It's, like… just a breath of fresh air. Needless to say, the staff are brill and the general…ness of Chanchalay makes it a highly recommended hostel in Krabi indeed. It feels more like Mediterranean than Thai, honestly.
$$
Air Conditioning
Views (Various – Including Mountain)
Outdoor Terrace
Oh. Oh – HA. GAHAHA. How funny. Don't you just love comical hostel names? It just makes us feel like the rest of the hostel isn't gonna be nice cause they've spent most of the time thinking of something utterly hilarious to call their hostel. Well, lucky for you, us and everyone involved, this budget hostel in Krabi is actually a DREAM. It's very lovely. It's clean. It's pretty near to Ao Nang beach, which is lovely if you were planning on beaching it. The staff are LOVELY. The private rooms are luxe AF.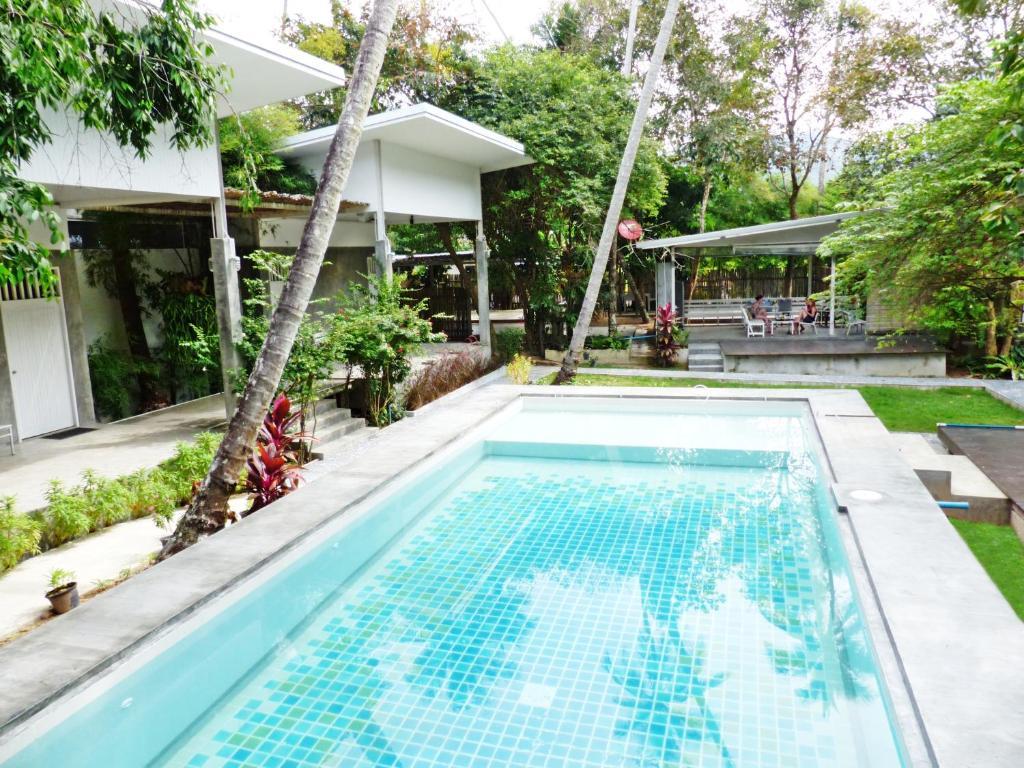 $$
Free Tea & Coffee
Air Conditioning
Outdoor Terrace
Who woulda thought turquoise duvets and orange pillows would work together but DAMN do they ever work – it's a cool colour-pop for the polished floor and immaculate white bunks in the dorms here. We are, as you may know, sensitive to interior design and when it's good – IT'S GOOD. It's also 15 mins to the beach, walking, so not as close as some places but not exactly a trek either, is it? The breakfast here is just awesome: as much fresh fruit as you can eat (or carry away – but we don't do that, no…:) and free tea and coffee. Which is also free all day. Pretty much an oasis of calm.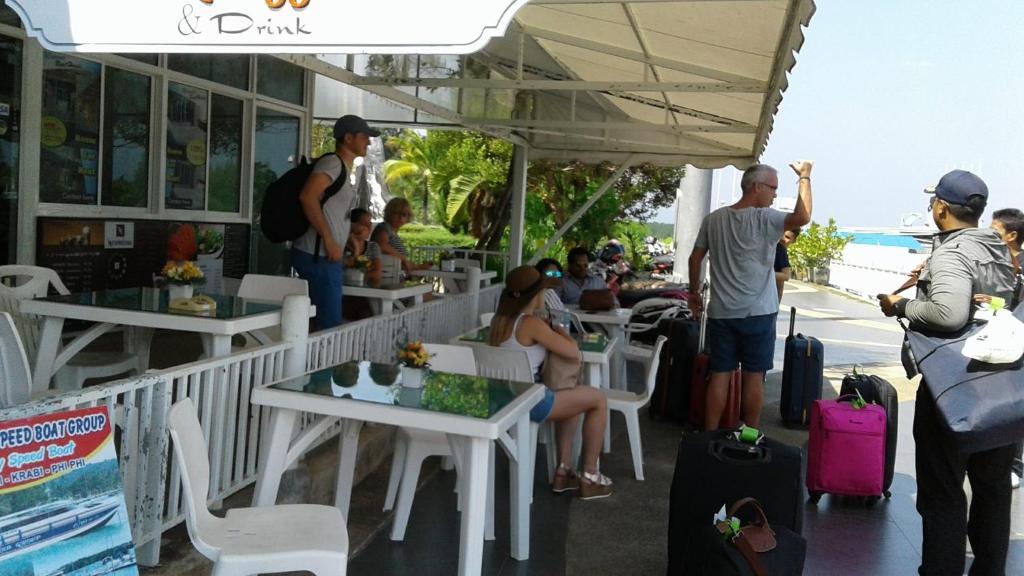 $
Bar & Restaurant
Swimming Pool
It's A Boat
You're on a boat! You're on a… boat. Hmm. If staying on a boat seems like the perfect half-joke to you – like, the sorta place that you'd book cause it's funny and cheap but it actually turns out to be quite nice – then this place will interest you. It's called Marina Boat House and they're not wrong about that. It's a boathouse. Or a *houseboat. There's a swimming pool. It's quite cheap. Some people take wedding pictures here. It's a very nice location since it's on the river YET also in town and close enough to all the things to do in Krabi, meaning tasty restaurants and other hotspots are just a few mins walk away.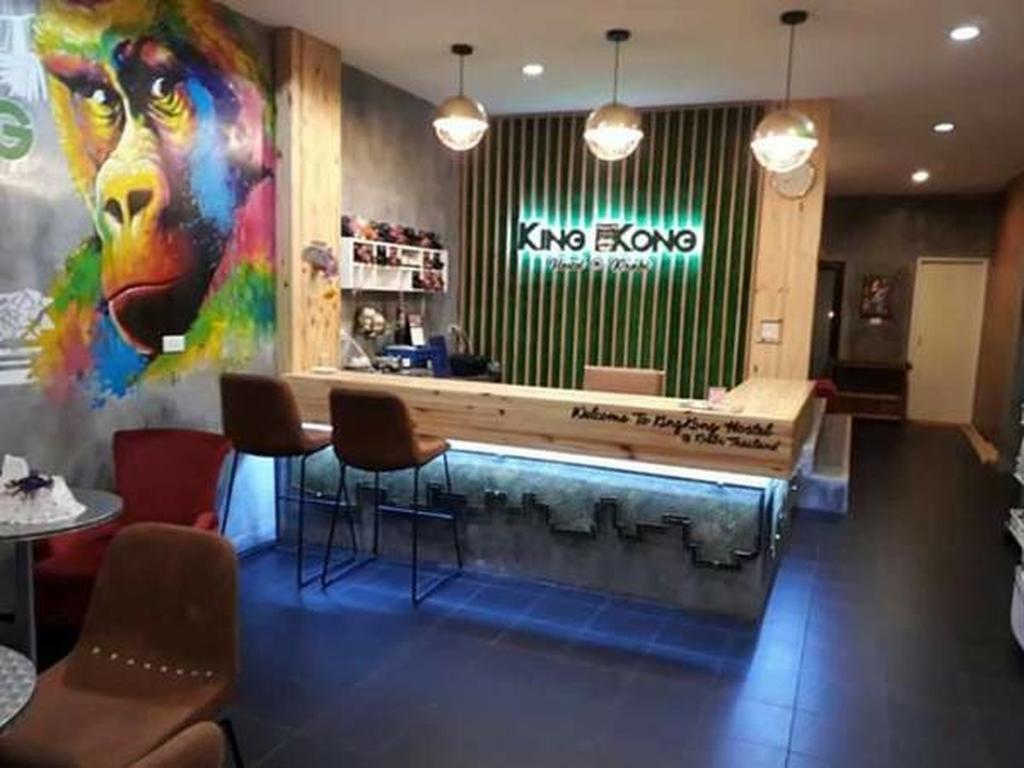 $$
Cafe
City View
Air Conditioning
The industrial-chic is strong with this one… No, really, it is. Bunks constructed from metal frames and plywood boards with thankfully comfortable mattresses; polished stone floors and plastered or sometimes exposed brick walls; and then, inexplicably, some wallpaper that's supposed to look like a mossy wall. Anyway, you get the idea. Industrial chic. Yet another top hostel in Krabi, King Kong is a gem of a place to stay if you're travelling Krabi on a budget – which you obvs are. The manager is very accommodating, though other staff members tend to keep to themselves.

Unlock the The Broke Backpacker's GREATEST Travel Secrets!
You pop your email here, and we promise to send you only travel content that's actually relevant — sounds like a pretty good deal to us!
What to Pack for your Krabi Hostel
Pants, socks, underwear, soap?! Take it from us, packing for a hostel stay is not always quite as straight forward as it seems. Working out what to bring and what to leave at home is an art we have perfected over many years.
Check out our definitive Hostel Packing list for our top packing tips!
Why you should travel to Krabi
There you have it amigos. Alas, we have reached the finish line of my best hostels in Krabi guide.
There may be HEAPS of hostels in Krabi, but you are now in full possession of all of the best ones to be found here.
Krabi is truly a fantastic place to come party, enjoy the beach, rock climb, or simply chill the F out.
It is important to know that with a never-ending stream of keen backpackers coming to Krabi, some of the best hostels do book out, so if you are planning a backpacking trip here, you should probably book in advance.
This is especially true if you are coming in high-season or around an important SEA holiday of some kind.
The best hostels in Krabi now lie before you. The choice of where to book is now in your hands…
Feeling uncertain about where to book? More than one hostel caught your eye? I know the feeling. I get the same sensation every time I go into a noodle restaurant.
In times of uncertainty, I recommend that you just book my overall top pick for best hostel in Krabi: Reset Hostel. Happy travels!
If you'll be hostelling around Thailand, then be sure to check out our insider booking guide for the best places to stay for backpacker in the Land of Smiles.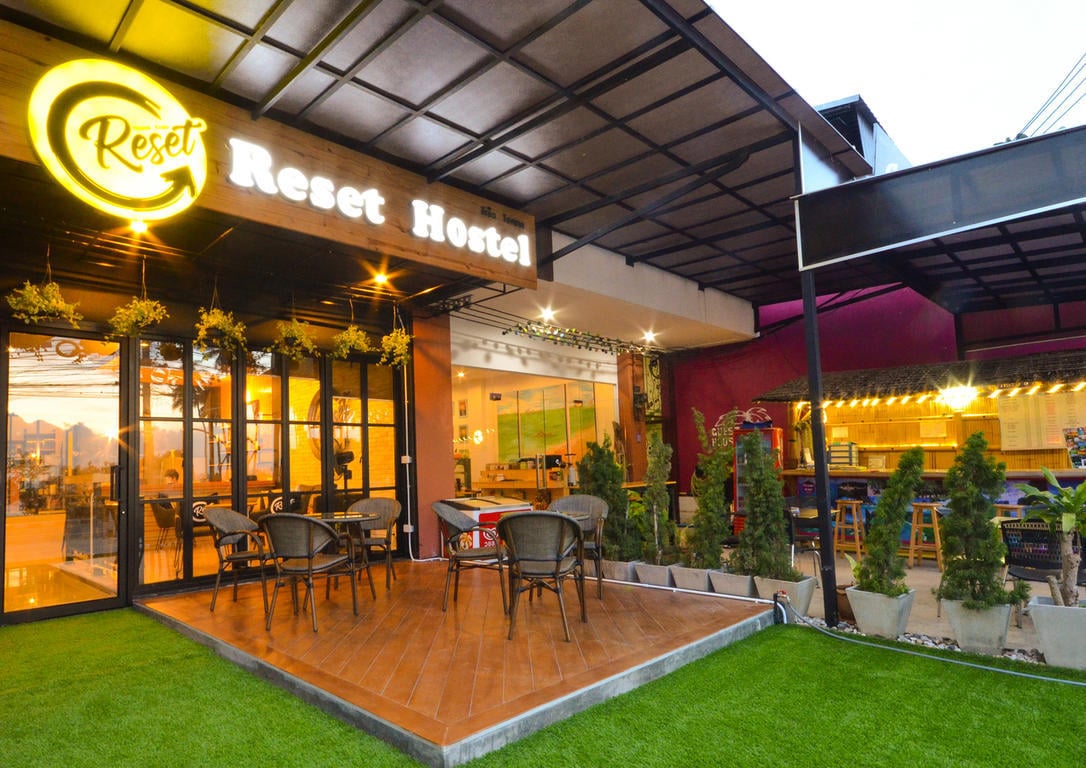 FAQ about Hostels in Krabi
Here are some questions backpackers ask about hostels in Krabi.
Travel Safety Tips for Krabi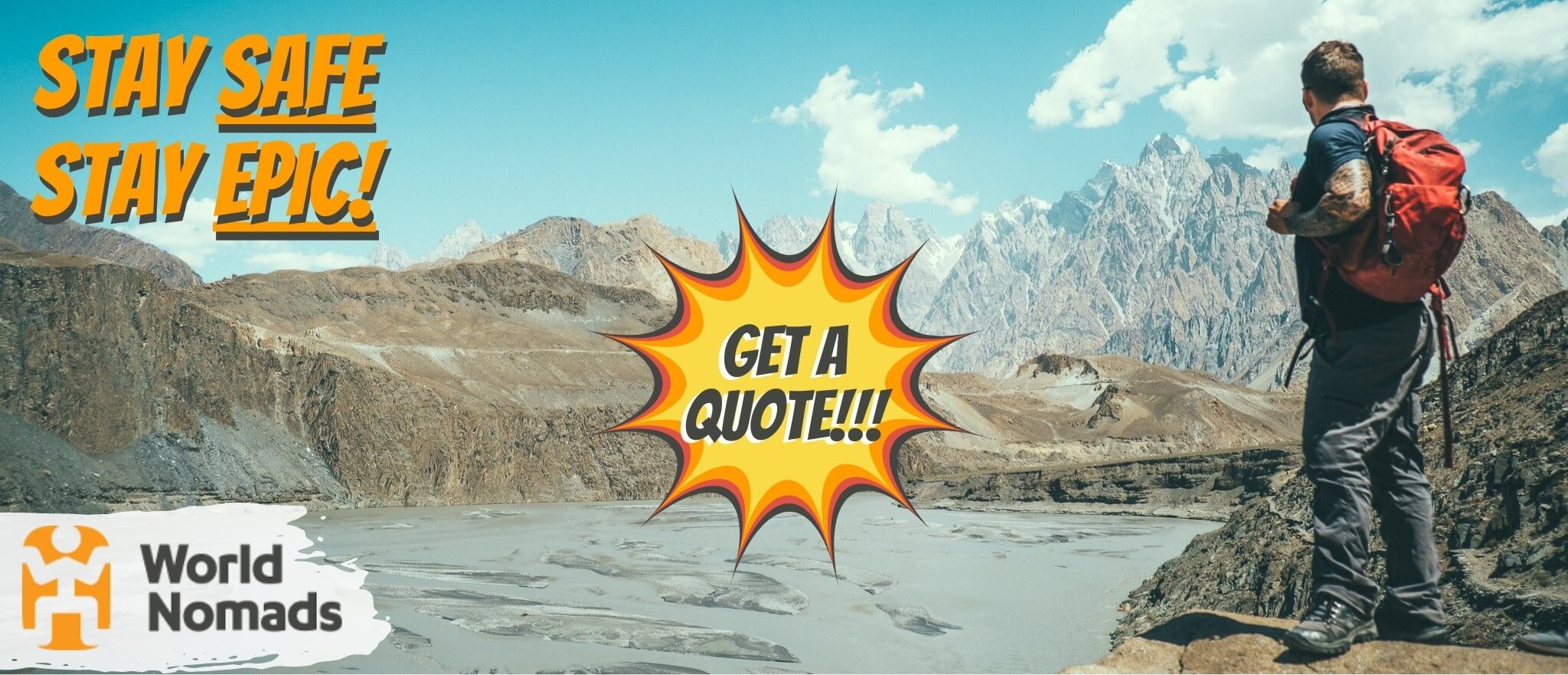 It's good to get lost sometimes, but it's also good not to get too lost. There are people that want you home in one piece.
There's one travel insurance provider The Broke Backpacker trusts for all his wildest shenanigans… World Nomads!
Click the button below to get a quote on your insurance or read our in-depth review of World Nomads' coverage. And then… let the shenanigans begin. 😉
If want to learn more about security in Thailand, check out our separate safety guide for insider tips and stories.
Over to you
By now I hope our epic guide to the best hostels in Krabi has helped you choose the perfect hostel for your adventure!
If you think we've missed anything or have any further thoughts, hit us up in the comments!
---
Thanks for reading – that was fun! 😀
We bring you epic FREE content!
Find out how YOU can help support us.
We're a big site with a big team and this job isn't always easy. But we do it because we love it – we love providing epic and free content. We love the knowledge that our content keeps you adventuring. We don't ask for money, but if you'd like to find out how you can help the site in more organic ways, click the button below.
Thank you for your support 🙂
---
Bye for now, but not forever!
If you want MORE top-tier Broke Backpacker content like this, then sign up for our weekly newsletter below to get the latest and greatest!
And for transparency's sake, please know that some of the links in our content are affiliate links. That means that if you book your accommodation, buy your gear, or sort your insurance through our link, we earn a small commission (at no extra cost to you). That said, we only link to the gear we trust and never recommend services we don't believe are up to scratch. Again, thank you!