This Krabi itinerary will explore the insurmountable serenity and beauty of Krabi, Thailand, has captured many hearts worldwide, and it's easy to see why! Everyone who visits this enchanting part of the world leaves with unforgettable memories, a relaxed spirit, and a big smile on their face.
Craggy seaside cliffs draped with lush green vegetation, fresh salty air, turquoise ocean water, exquisite marine life, and exotic palm trees- Krabi is a true island paradise! To top off the magic, Krabi is also a spiritual and rejuvenating place where one can let go and breathe, offering more than just aesthetic value.
With our complete Krabi Itinerary, you will have a trip that will stay with you for a lifetime, with every moment overflowing with fun, adventure, island vibes, and thrilling new encounters that will be reminisced about for years to come.
We've compiled everything that you need to know, so sit back, relax and leave the planning to us!
When planning a trip to Krabi (or any trip to Thailand), the weather plays a huge factor. Krabi's weather is typically hot days and cool breezy evenings, and the island doesn't have many months of heavy rainfall. Winter is from January to March and during that time the temperatures still maintain a pleasant sunny warmth, making it a surprisingly great time to visit!
The best time to visit Krabi is between November and March. This is when the weather is ideal, rainfall is low, and the sun out! You can enjoy fun watersports and laze on the beach without the threat of heavy rainfall and winds.
Monsoon season is during Krabi's summer, between July to October. Be cautious of the ocean during this time, and be sure to book your flights with the heavy wind and rainfall in mind!
If you want to visit when there aren't as many tourists as there are during peak season, then April to June would be the best time. You may encounter more rainy days, but the blissful days of ideal island sunshine are sure to make up for it! It also seems like a small price to pay to have a more private experience.
So, if you want to know when to visit Krabi, keep all of this in mind, and choose the time that suits you and your individual travel needs best!
Finding where to stay in Krabi has never been easier – there's heaps of accommodation available! In this Krabi itinerary, we share our top picks for the best neighborhoods.
Ao Nang is Krabi's tourist mecca, known mostly for owning astounding Andaman sea beachscapes and white-sand shores. This resort town is also the main docking point for boats heading out to the surrounding islands of Krabi, namely – Koh Poda, Ko Hong and Ko Gai (Chicken Island). This area offers beauty and convenience! It's also a prime spot to catch a famous Krabi island hopping adventure tour!
Railay Beach is a popular spot for rock climbers. It's entirely surrounded by some of the world's most beautiful cliffs that provide amazing ocean views from the top. The craggy cliffs are not only great for climbers but also allow this part of Krabi to be more private. It's only accessible via boat, and although you will be sacrificing convenience, you will be gaining seclusion and privacy.
To indulge in Krabi's diverse culture and history, a stay in Krabi Town is a must. The town is Krabi's original market town and provides quite a contrast to the lazy surrounding beach towns. There is no better place to truly experience the authenticity of Thai culture and hospitality!
The main river is a hub for fishers, and is a great spot to catch a water taxi! Not only is it an idyllic Thai city, but it's also incredibly beautiful boasting amazing architecture and a lot of Krabi's top tourist attractions. You can also catch the elaborate Illumanorah Show at Paka Show Park.
For a more off-the-beaten-track approach, Ton Sai Bay is the place to be! Here, there are no roads or pavement, but rather footpaths and hidden pathways. This charming part of Krabi is the main arrival port for the Phi Phi islands, and during the day there is always a lot going on! At night, you can find upbeat clubs and enjoy a thriving party scene.
If you're looking for a more memorable and environmentally-friendly place to stay, consider checking out an Eco-resort in Krabi.
Reset hostel in Krabi is an awesome spot where you can feel at home and settle in at the end of a day of adventure! The suites are clean, have en-suites, and the beds are comfortable. Reset Hostel is run by locals who care deeply for those who stay with them, and you can easily feel it in the way you are treated like family. Enjoy laid back beachside accommodation with comfort, style, and friendliness thrown in.
For more of Krabi's best hostels, check out our epic backpacker accommodation guide!
This resort-style furnished house is ideal for nature lovers looking for an escape from the hustle and bustle. Located in the middle of Thai herb gardens, enjoy a peaceful and safe stay in Ao Nang just a ten minutes ride away from all the shops, restaurants and nightlife. The amenities provided are as good as hotels and include WiFi, a kitchen and free parking.
Enjoy a peaceful and scenic environment, complete with modern rooms and a private balcony. Lounge in the Aonang Third Place Garden or mingle in the lounge. This hotel is a sleek and sophisticated establishment that won't break your bank. Close to the Nopparat Thara Beach and Krabi Airport, this spot is prime! You will also be a short distance from incredible restaurants.
For a 5-star getaway, Rawi Warin Resort & Spa will blow you away with chic design and sheer elegance. The beachside resort boasts incredible Thai-style rooms complete with fine wood furnishings and flooring. You will find everything your heart could desire! With a world-class spa at your fingertips, restaurants serving the best cuisine, and a classy on-site bar- you are bound to have the time of your life!
Krabi's public transport system consists of tuk-tuk (motorcycle taxi) drivers, local buses (known as song-taew), and regular taxis. The tuk-tuks are the most traditional way of getting around, although you will often have to bargain with your driver to get a reasonable price. As for the local taxis and buses, they can be easily waved down just like a US taxi, and provide a great way to get around at a good price.
Renting either a car or a motorcycle during your Krabi trip are ideal options, as you won't ever have to worry about finding a ride. You will also have the freedom to explore! You will then also have the option to hire a driver or guide for the day to show you some of the hidden gems of Krabi.
Of course, traveling by sea is also a must-do travel experience whilst in Krabi. You can find long-tail boats, speed boats, and ferris at most docks within the province. This is an excellent way to feel the wind, take in the beachscapes, and get from A to B quickly.
Walking in Krabi is also a lovely way to experience the authentic atmosphere and environment of the villages and towns. It may not be the best way to get to each place, as a lot of Krabi's attractions are quite far apart, but it is a marvelous way to see the nature of the province. You will come across everything from street food, to artwork, and inspiring local businesses.
Wat Tham Sua| Ao Luk Mangroves| Khao Khanab Nam Mountains| Klong Thom Hot Springs| Emerald Pool
Whether you are spending one day in Krabi or more, we have the best way to enjoy your vacation in Krabi! Enjoy natural splendor and spiritual bliss in our itinerary!
Day 1/Stop 1 – Wat Tham Sua
Why it's awesome: It's where monks come together to live and worship, deep within the jungle in a maze of natural caves.
Cost: Free.
Food recommendation: Tiger Cafe offers authentic Thai food at a reasonable price. You can enjoy a plethora of tasty meals, and we suggest that you try one of their shakes!
To begin your time in Krabi, we have a cultural landmark remarkable history. Also known as Tiger Cave Temple, Wat Tham Sua is situated near the charming and welcoming Krabi Town. Surrounding this mesmerizing temple is a dense forest of ancient trees, most older than 100 years. These lovely trees sprout from the mountainscape, where a vast amount of unusual caves can be found and admired.
The site is known for being a meditation centre, as well as the home to stone tools, pottery remains, and the mold for making Buddha footprints. In the main temple cave, you will come across photos of internal organs and split caverns- which is very bizarre, but they are there as a way for the monks to remember the temporary nature of the body.
The biggest feature of Wat Tham Sua temple complex is the 1,272 step climb up a scenic limestone tower. Once at the top, you will see the awe-inspiring "Footprint of the Buddha". This is a stone carving said to be from Guatama Buddha himself. The site is not only an iconically spiritual one but also offers breathtaking panoramic views of Krabi's countryside and the Andaman sea.
Insider Tip: The hike can be quite strenuous if you aren't much of a hiker, so pack water and a backpack full of refreshments, as well as comfortable shoes.
Day 1/Stop 2 – Ao Luk Mangroves
Why it's awesome: You will see roots that only grow in this area, and they grow above the ground!
Cost: Free- excluding tours and boat rides.
Food recommendation: Three Good Kitchen Restaurant offers excellent food! Sit back and relax in the wonderful surroundings, and be sure to try their many delicious chicken dishes!
The mysterious Ao Luk Mangroves provides a secluded adventure into the rainforest. Gain insight into the world of Krabi's wildlife and enjoy the stunning vibrancy of the vegetation and thriving habitats. The Ao Luk Mangroves has three charming caves, Tham Phi Hua To, Tham Lod Neua, and Tham Lod Tai. Each of these magical caves offers a truly remarkable experience!
The cave of Tham Lod Tai is a jaw-dropping gorgeous limestone tunnel The tunnel itself is long and narrow, and the walls are filled with stalactites and stalagmites! You can even hire a long-tail boat ride through the mesmerizing tunnel to enjoy its fascinating features.
The Tham Phi Hua To Cave, meaning 'Big-headed Ghost Cave', is spooky and interesting. This large cave once served as burial site 3000 years ago. You will not only get goosebumps from the mere thrill of visiting an ancient burial site, but you will also find beautiful cave paintings and rock formations. See if you can spot the formation that looks like a dragon's head!
Cave Thom Lad Neua is also magnificent and massive, offering spectacular cave murals and a look into the ancient history of Krabi's old natives.
Along with the mystical caves, the mangrove itself is overflowing with varying kinds of wildlife, and you are bound to come across a lot of incredible creatures who call this tropical paradise thier home.
Day 1/Stop 3 – Khao Khanab Nam Mountains
Why it's awesome: Features two amazing rock formations on water!
Cost: 300 ($9,41)
Food recommendation: For a taste of spicy goodness, Taj Palace Indian Restaurant provides mouth-watering Indian food! The tandoori chicken is notoriously delicious.
Experiencing the beauty of nature never ceases to amaze, and the Khao Khanab Nam Mountains are no exception. These mountains stand 100 meters tall and are some of the most famous Krabi points of interest! Once you have experienced this magic for yourself, you will understand how this particular mountain range has gained such massive popularity.
Three gorgeous mountains stand as gatekeeper the entrance to Krabi. You will want your camera with you to shoot the mesmerizing view of river water flowing between two majestic limestone cliffs. Although the site is beautiful, it is also home to a storied past!
Expect to see ancient human skeletons and debate over how they could have died- it is a mystery in Krabi! The mystical mountains harbor has caves with collections of stalagmites, stalactites, and truly magnificent landscapes. Visiting Khao Khanab Nam Mountains is well worth the journey and will fill your time in Krabi with magic!
Day 1/Stop 4 – Klong Thom Hot Springs
Why it's awesome: Natural volcanic hot spring water!
Cost: 90 ($2,82) for the hot springs, 200 ($6,27) for the nature reserve.
Food recommendation: The Reun Morakot Restaurant serves magnificent Thai food with a smile! Every dish is tasty!
Ever dreamt of an organic paradise set completely away from cityscapes and the sound of cars driving? We have that lined up for you on our two-day Krabi Itinerary! The Klong Thom Hot Springs is a kind of heaven on earth, offering you the chance to soak in a pristine forest and relax whilst bathing in volcanic hot spring water! Can it get any better?
The water originates from deep within an ancient Krabi volcano, and this volcano is surrounded by naturally smooth and hollowed-out "bathtubs". The spring water overflows and fills each of the gorgeous stone tubs, creating the world's most incredible jungle bath!
The water is a very pleasantly warm temperature, between 35°C-42°C (95°F – 108°F). After you've breathed in the steamy hot air and invigorated yourself, admired the canopies of dense forest vegetation, and bathed in spring water- you can cool off in a beautiful cool river found flowing just under the hot spring!
Other than being one of the most remarkable ways to relax, hot springs have incredible amounts of healing benefits. The fresh natural water will do wonders for your skin and all the steamy air will help to remove toxins from your body. This is fun and healing all in a gorgeous rainforest setting, and it's a great way to relax when backpacking through Thailand!
Insider Tip: Be sure to keep your eyes out for some rare birds that can be spotted in Krabi: Gurneys, Finfoots, Big Winged Brown Kingfishers, Bitterns, Herons and more!
Day 1/Stop 5 – The Emerald Pool
Why it's awesome: Natural crystal-clear turquoise water.
Cost: 200 ($6,27)
Food recommendation: The Madcha Narcare Restaurant offers flavorsome Thai cuisine in a relaxed setting! The staff is friendly and the prices are great.
Cap off the first of your two days in Krabi with a refreshing dip in another one of the best Krabi attractions! The Emerald Pool has fascinated and captivated travelers ever since it was discovered in the Klong Thom Nature Reserve! Also known as Sa Morakot, the Emerald pool is a vibrant turquoise lake just waiting to be enjoyed by you.
The waters are fresh and clean, steaming down from the natural pools coming from the surrounding mountains. In the midst of the mystifying and wild jungle, there are two beautiful and crystal-clear lakes! One of these is the Emerald Pool, the more popular of the two. The other is the Blue Pool.
You will be touched by the ambiance of this jungle sanctuary and enchanted by the rich colors of both lakes! Experience one of the most blissful natural environments that Krabi has to offer, and melt into the water as the sun goes down.
The Pop In Hostel Ao Nang is located a convenient ten minute walk away from the beach in Ao Nang. It offers private rooms with either a shared or ensuite bathroom, as well as bunk beds in mixed or female-only dormitory rooms.
There are heaps of amazing hostels in Thailand, so do your research before your trip starts!
Wat Kaew Temple|Elephant Sanctuary|Thung Teao Forest Natural Park| Phra Ae Beach|Tonsai Bay
Enjoy the last of your stay in Krabi while falling even more in love with this enthralling island! Venture to sacred sites, meet huge four legged friends, and so much more!
Day 2/Stop 1 – Wat Kaew Temple
Why it's awesome: A Bhuddist temple that is also a significant spiritual landmark!
Cost: 500 ($15,67)
Food recommendation: Cafe 8.98 is an amazing place to enjoy freshly brewed coffee! Have a magnificent breakfast, and give the cafe's vegan and vegetarian options a try.
Right off the bat, the Wat Kaew Temple will thrill and inspire you! Waiting to greet you at the entrance are two legendary and golden dragons. Walk up the grand staircase adorned with the symbolic gold dragons and be blessed with luck! The dragon in Thailand is an auspicious symbol of good fortune.
The Wat Kaew Temple is considered to be the most sacred temple in Krabi and stands as an embodiment of peace and prosperity for the 'Land of Smiles'. The relaxed and cheerful interior of the temple is overflowing with colorful pictures and stories from the life of Buddha.
The temple is home to the famous Emerald Buddha, a highly revered and worshipped image of Buddha that has been carved meticulously from one single piece of Jade. It is a stunning monument dating back to the 15th-century.
Soak in the atmosphere, bliss, and spiritual significance of this site! The gardens are also well kept and provide a lovely place to both admire the temple and catch some early morning sun rays.
Day 2/Stop 2 – Elephant Sanctuary
Why it's awesome: It is the best elephant experience in Krabi!
Cost: 2500 ($78,35)
Food recommendation: Gecko cabane Restaurant is a laid-back and charming place to grab a tasty Thai meal! Each of the meals is cooked to perfection.
The Krabi Elephant Sanctuary is a noble establishment dedicated to bettering the lives of elephants in Krabi and providing a safe place for the old and injured elephants of the province. This is the only ethical elephant sanctuary in Krabi, meaning that you won't find elephant rides and wild animals on chains here! Just the opposite, actually. However, you will meet some rather large and four legged friends at the Elephant Sanctuary!
These sentient and beautiful creatures call the sanctuary home and are treated with love and care by the owners and workers of the establishment. You will get the chance to enjoy personal interactions with these renownedly wise and mighty creatures!
This ethical elephant sanctuary prides itself on providing a natural habitat for the elephants. You will get a once in a lifetime chance to be in nature with these incredible creatures! No cages or enclosures. Humbly walk about and try to spot, feed, and befriend these lovable ellies.
The sanctuary experience is combined with ecotourism, so you can also learn about the habitats and learn about the lives of elephants in Asia as a whole.
Day 2/Stop 3 – Thung Teao Forest Natural Park
Why it's awesome: You can enjoy the innate natural beauty of Krabi forests!
Cost: 90 ($2,82)
Escape into the wondrous canopies of vegetation and wild plantations of Krabi's forests at Thung Teao Forest Natural Park! Embark on a journey away from the hustle and bustle of the cities, islands, and beaches and step into a wonderland of animals, insects, and exciting indigenous vegetation.
Be enchanted by the many colors and sounds that the forest provides, and get lost in the harmony and magic of the wilderness. The park preserves pristine and untouched habitats and plants that have been around for many years longer than most of us! Explore the lush rainforest and find hidden gems, caves, and pools.
Find limestone cliffs and jump from each one to the next! Embrace your inner animal, and let loose in the glorious environment of the Thung Teao Forest Natural Park. Off you go to lose your mind and find your soul.
Insider Tip: If you enjoy climbing cliffs and trees, be sure to bring suitable shoes! Try not to wear your best clothes for this adventure, as you can expect to get a bit messy.
Day 2/Stop 4 – Phra Ae Beach
Why it's awesome: It is an idyllic Thai beach paradise!
Cost: Free
Food recommendation: Patty's Secret Garden is a marvelous place for flavorsome Thai food! Experience some of the most tasty cooking on the island whilst enjoying a laid-back environment.
Situated in Koh Lanta, Phra Ae Beach (also known as Long Beach) is a whimsical island paradise come true! Walk along the white sand shores, embracing the fresh salty air and taking in the endless horizons of the turquoise ocean. Feel your stress melt away and the good vibes booming as you relax under a swaying palm tree to take it all in!
Phra Ae Beach is not as packed as most beaches, providing you with a place to enjoy some peaceful breaths and a chance to let your experiences of Krabi really integrate! Watch as the sun begins to set, and enjoy a delicious cocktail while you're at it.
You can also enjoy some fun watersports like snorkeling, diving, and swimming while reminiscing in the exquisite beauty of the island. There is a reason Krabi is known for having astounding beaches and you will understand why. A beach getaway simply has to be apart of your trip to Krabi!
Day 2/Stop 5 – Tonsai Bay
Why it's awesome: A famously lively and fun part of Krabi!
Cost: Free
Food recommendation: Tonsai Seafood is a wonderful gig that provides excellent ocean cuisine cooked with a touch of Thai mastery!
What would a Vacation in Krabi be without a little partying and letting loose? End your itinerary in Krabi with a festive celebration in the legendary Tonsai Bay on the beautiful Phi Phi island. Get ready for a late night before you leave, and have a chance to experience the world-renowned Tonsai Bay party scene.
The entire village of Tonsai Bay is home to a crazy amount of fun bars, clubs, and entertainment. Spend the night bar hopping and living it up in Tonsai Bay! Meet locals, fellow travelers, and create memories that will last a lifetime
Tonsai Bay will offer you a night that will go down in your record books of great times! Dance, drink, laugh, and let yourself be taken for a wild ride.
Insider Tip: Be sure to check out the awesome Reggae Bar to the Banana Rooftop Bar!
Susan Hoi|Krabi Night Market|Phra Nang Cave Beach|Koh Klang| Mu Ko Lanta National Park
Do you want to know what to do in Krabi? Or are you planning on spending more than three days in Krabi, Thailand? You won't need to stress about planning, our complete itinerary has everything you need to have a trip filled to the brim with fun and unforgettable memories.
Susan Hoi
An ancient beach full of unbelievable natural wonders!
The tourists don't often come here, so you'll miss the crowds.
Entrance fee is 400 ($12,54)
Susan Hoi is not only a fascinating beach, but is the home to an incredible amount of SEA crustacean shells and fossils. Due to the unusual landscape of the beach, it has been dubbed the Fossil Beach. Be prepared to have your mind blown by the ancient remains of the ocean's creatures and the now dried up plates of what used to be a swamp.
The Susan Hoi site is found within the Mu Ko Phi Phi National Park and captivates people worldwide who know about its existence. There are said to be only two other places like it in the whole world! The fossils date back to forty million years ago, making this one of the most outstanding places to add onto our three-day itinerary in Krabi.
Susan Hoi once used to be a thriving large freshwater swamp, hosting an immense amount of creatures and critters within its banks and surrounding vegetation. Once the swamp dried out, the layers of shells that were left behind created huge rock slabs. These rock slabs are now humorously called "shelly limestone," and they rest on layers of lignite.
The unique beauty of one of the most gorgeous Krabi landmarks is unforgetable and will surely have you thinking about what life on earth could have been like 40 million years ago.
Krabi Night Market
The entrance to the market is free!
No Krabi trip itinerary would be complete without the famous Krabi night market!
This is a must-see place if you are spending the Weekend in Krabi, as it is hosted on every Friday, Saturday and Sunday night.
The world-famous Krabi Night Market is an incredible mass of color, textures, smell, and contagious energy all laid out under an open night sky! The stalls are set for as far as the eye can see and can all be found along Krabi's Walking Street (Otherwise known in Thai to be Thanon Khon Dern).
The Krabi Nightmarket is by far the most important shopping experiences to have during your Krabi vacation! Over 50 stalls get put up, and you will find everything from street food and clothing to culinary items and home decor. The store holders are friendly and very well organized, so you won't have to deal with bad service. Just be prepared for the noise, as this is a place that truly showcases the confident and boisterous nature of the Thai people.
You will be surprised by what you may come across, and you are sure to be somewhat charmed by the way that the locals put together this event.
Phra Nang Cave Beach
This beautiful beach is found in Ao Nang.
You can easily find resorts and hostels nearby that would make for the best place to stay in Krabi.
Entrance onto the beach is free!
Soak up the warm sunshine and laze on the white sands of Phra Nang beach! Not only is the beach a blissful paradise, surrounded by swaying palm trees and wild vegetation, but it is also home to a fascinating cave. Enjoy one of the most gorgeous beaches on our Krabi Itinerary!
Whilst on the beach, be sure to enjoy water sports and catch yourself a killer tan, as this beach is one of a kind and has everything you can imagine! The waters are still and smooth, providing a perfect place to simply float on the water, or dive deep, and meet some colorful scally sea creatures.
When planning a trip to Krabi, it is important to make a note of the best beaches, and this is certainly one of them! You can escape into the eerie and yet curious cave of the sea princess in Krabi and witness the way that the locals pray and worship her. There is a shrine where you will find countless incense sticks, photos and spiritual paraphernalia that has all been placed in her honor!
If you'd like to visit Phra Nang Cave Beach by boat, check out this speedboat tour.
Koh Klang
An incredible island found near Krabi and accessible by ferry.
A place that has well preserved the old ways of Krabi, Thailand.
Entrance into the village is free!
Embark on a journey and humbly explore the old village of Koh Klang. The village is a mere 26 square-meters, and it is entirely made up of indigenous plant life, rivers, canals, mangrove forests, and peaceful beaches. The inhabitants of this island are natives, and they live in a way that has not been tainted by the west, maintaining their roots and keeping to the ways of the old.
The name Koh Klang means "middle island," and it has been given this name because it is between two wide estuaries. On the east, you will find the Krabi River, where it will take you a short five-minute ferry ride to get back to Krabi.
Most tourists don't go to Koh Klang. This is because it is native land and does not offer a lot in the way of mainstream tourism with no major attractions or must-see sites. The only exciting sightseeing wise will be of some amazing rural landscapes. However, it does offer something that other places in Krabi may not- an authentic looking glass into the ways of the ancient Thai natives.
The people of Koh Lang live simply as a way of life, and they enjoy the harmony and simplicity of it all. This is a wonderful way to appreciate other lifestyles, and broaden our understanding of cultures and people.
Mu Ko Lanta National Park
The Mu Ko Lanta National Park is a huge part of Krabi's nature conservation!
The park was established in 1990, so it is relatively new.
Entrance fee is 200 ($6,26) for adults and 100 ($3,13) for children
Mu Ko Lanta National Park consists of several gorgeous Thai islands! The park boasts rugged hills that roll over the Andaman sea, covered in thriving plant life and providing spellbinding views.
You can venture into the dense rainforests and discover the neverending bliss of Krabi's vegetation, breathing in air that is thick with life and an earthy scent. You can even find massive mangrove forests, as the Mai Ngam, South Mai Ngam, and Ngu islands are absolutely covered in them!
Taking a turn for the unusual, you may also come across nomadic sea gypsies called the Chao Le that live in the forests and islands of the national park. They are said to set boats adrift during the full moon of June and November, as it is a tradition of theirs to draw in good luck.
Mainly what you'll find during your great adventure at Mu Ko Lanta National Park is outstanding and private white sand beaches, jaw-dropping viewpoints, hidden walking trails, and some incredibly impressive ancient caves.
Insider Tip: Like at the National Mosque, dress conservatively to skip the queues for robes.
The province of Krabi is renowned for being a safe place for both extensive and short visits. The locals are incredibly friendly, and most travelers don't experience any kind of threats or mishap during their stay. With this in mind, we would still love to cover some safety tips in our Krabi itinerary to make sure that everything goes smoothly during your island adventure!
Pickpockets are all over the world, and Krabi is no exception. Be sure to watch your belongings and don't let strangers get too friendly with you out of the blue. This should not be a major issue, but it is something to remember and stay cautious of.
Of course, behave sensibly when partying and when walking about at night. Keep friends and travel companions close when going places on foot at night, and stay away from suspicious alleyways.
Although crime happens everywhere, the main danger in Krabi doesn't come from the people, but more from mother nature herself. Beach safety is something to be aware of, as the ocean can become rough during the monsoon season from May to October.
Otherwise, rip tides aren't lethal but are better to be avoided. Remember to also be careful of mooring boats! Thankfully, Krabi's marine life species aren't poisonous, so there are no threats from the creatures of the sea.
To learn more about the safety of areas near Krabi, read our recommendations and report on staying safe in Thailand.
Don't Forget Your Travel Insurance for Krabi
ALWAYS sort out your backpacker insurance before your trip. There's plenty to choose from in that department, but a good place to start is Safety Wing.
They offer month-to-month payments, no lock-in contracts, and require absolutely no itineraries: that's the exact kind of insurance long-term travellers and digital nomads need.
SafetyWing is cheap, easy, and admin-free: just sign up lickety-split so you can get back to it!
Click the button below to learn more about SafetyWing's setup or read our insider review for the full tasty scoop.
Wanting to know what to do in Krabi during the day to add to your itinerary in Krabi? Are you looking for a magical evening of oceanic fun? We have all the best day trips from Krabi in our Krabi itinerary for you to take your pick from and enjoy an endless amount of beauty, wonderment and new adventures!
We will help ensure that you enjoy every moment of touring Krabi.
From Phuket: Deluxe Phi Phi Tour by Speedboat & Lunch Buffet
The notoriously stunning Phi Phi island is calling your name! Discover the enchanting beauty of these one-of-a-kind islands during an beach tour. Have your breath taken away as you saunter the islands, embarking on the adventure of a lifetime!
Start your day with a speedboat trip across the Andaman sea and then spend the rest of your day engrossed in snorkeling, swimming, and relaxing on the white sand beaches of the Phi Phi Islands. Sightsee, spot the famous surrounding sites, and cool off in the turquoise water. Be sure to bring your camera! You will want to capture the moment.
Krabi: Hong Islands Day Trip by Speedboat with Lunch
A trip to Krabi would simply not be complete without indulging in the exquisite beaches! Spend your day exploring and soaking in the stunning shores and nature of the Hong islands. Stroll leisurely along the white sand beaches, dip in the inviting turquoise waters, and breathe in the rejuvenating salty air.
Not only will you have the opportunity to bask in the magic of Hong island's beautiful beaches, but you will also be able to venture into the wild and adventure the forests and natural landscapes. This seven-hour tour will be overflowing with relaxing swimming, snorkeling, and kayaking experiences that will add a whole heap of loveliness to your travels!
Krabi: ATV Adventure
Jump on an ATV and get ready for the ride of a lifetime! Accompanied by a knowledgeable and experienced guide, you will get taken for exhilarating getaway through the lush vegetation. Drive through a beautiful tropical rainforest that will showcase the expansive glory of Krabi's durian plantations. See majestic rambutan fruits, swaying palm trees, and mysterious craggy mountains.
You will get a chance to see Krabi's natural landscape in a way most tourists don't along with the personal touch of having free rein to explore and enjoy each site. Become spellbound by the birds, plants, and wildlife in the forests of this immense island.
For more of our onwards travel adventures, take a look at our report on the weirdest coolest, and best places to visit in Thailand!
Krabi Sunset Tour With Bioluminescent Plankton & BBQ Dinner
Nobody can deny the mystifying ambiance of a brightly colored sunset, especially when setting over the famously beautiful Andaman sea. On this tour, you will have have the chance to enjoy the magic of the sun setting whilst lazing on the white sands of Phranang Beach. Then, as you soak in the magic, you will dine on a delicious and well-prepared BBQ dinner!
Once the sun has finally set past the horizon of the endless sea, you will then be taken on an unforgettable adventure. Swim, dive, and snorkel amongst magnificent fluorescent plankton during a nighttime excursion of the ocean! Who says fairytales aren't real?
Krabi: Half-Day Rock Climbing at Railay Beach
Whether you are a seasoned rock-star or new to climbing, this experience will blow you away and give you memories that will last a lifetime! Climb the superb and gorgeous limestone cliffs of Railay Beach with an experienced professional guide. Is there a better way to spend the afternoon?
Your expert instructor will lead the way, taking you on a journey to the top of Railay's best cliffs and providing a wonderful Krabi walking tour. This thrilling experience will give you jaw-dropping views of the sea. Enjoy a variety of fantastic climbing routes, each with unique character and prime viewing spots. Spend your hours climbing the famous cliffs of Railay and mark it off your bucket list! (This activity may not be perfect for absolute beginners. Call ahead to be sure of the skill level required).
Find out what people want to know when planning their Krabi itinerary.
Conclusion
Krabi is an incredible treasure trove of memorable adventures that will stay in your heart and soul forever! The stories of your time there will be told again and again, and you might feel a constant pull to return once you have been. Expect to fall in love!
We know that our Krabi itinerary will make for the perfect travel companion and that your days and nights will be made just that much more special. Each and every travel story begins with planning the trip, and we are glad to be a part of your journey!
---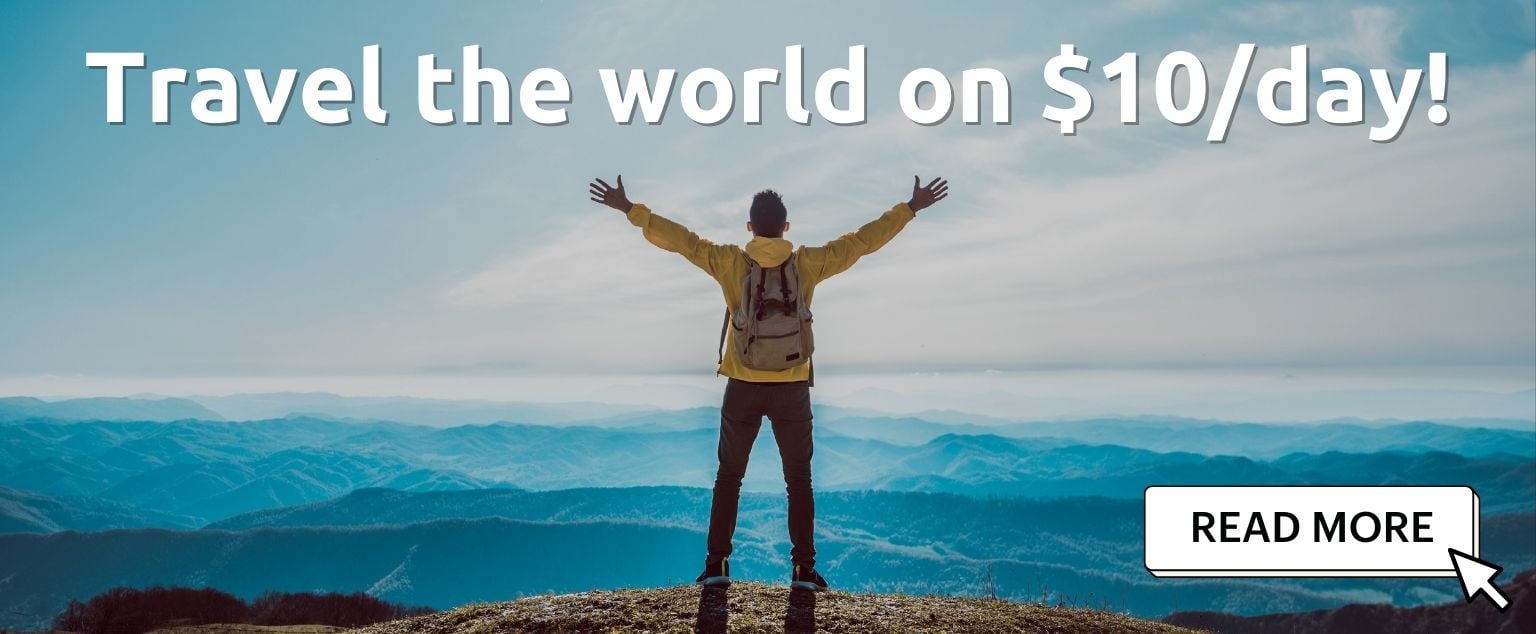 And for transparency's sake, please know that some of the links in our content are affiliate links. That means that if you book your accommodation, buy your gear, or sort your insurance through our link, we earn a small commission (at no extra cost to you). That said, we only link to the gear we trust and never recommend services we don't believe are up to scratch. Again, thank you!