Thailand has long been the classic backpacker destination. For years now, travelers of all sorts have traveled their way around this mystifying country and it's honestly not hard to see why: stunning beaches, tropical islands, incredible food, fun cities. It's a paradise.
But there's often trouble in paradise. We hear about scams as the country gets more popular with regular tourists and even instances of violence. You may be wondering, "Ok, so is Thailand safe?" – and we don't blame you.
In this guide, we'll be covering pretty much every safety question that could come to your find. From food to renting a bike and even solo-travel.
So if you're concerned about staying safe on your Thailand holiday, don't worry – we've got your back. Whatever it is, our Thailand travel advice will have you covered.

Unlock Our GREATEST Travel Secrets!
Sign up for our newsletter and get the best travel tips delivered right to your inbox.
Fast Answer: How Safe is Thailand?
Overall, Thailand is a very safe travel destination for tourists. The country is relatively stable and prosperous and Thai culture is welcoming of visitors. Crime against tourists is relatively rare and visitors to Thailand can pretty much relax and enjoy themselves.
Most travellers who get into trouble in Thailand kind of play some part on their own downfall via misadventure. Drunken driving accidents are not unheard of, and frequenting the wrong neighbourhoods in search of "forbidden pleasures' can go awry.
That said, tropical disease is a concern and most travellers will at the least find themselves visiting the toilet more frequently than they may do at home. Scams are also pretty commonplace although often this will simply mean an inflated taxi fare rather than anything outrageously malign.
About This Thailand Safety Guide
There is no such thing as a perfect safety guide, and this article is no different. The question of "Is Thailand Safe?" will ALWAYS have a different answer depending on the parties involved. But this article is written for savvy travellers from the perspective of savvy travellers.
The information present in this safety guide was accurate at the time of writing, however, the world is a changeable place, now more than ever. Between the pandemic, ever-worsening cultural division, and a click-hungry media, it can be hard to maintain what is truth and what is sensationalism.
Here, you will find safety knowledge and advice for travelling Thailand. It won't be down to the wire cutting edge info on the most current events, but it is layered in the expertise of veteran travellers. If you use our guide, and practice common sense, you will have a safe trip to Thailand.
If you see any outdated information in this guide, we would really appreciate it if you could reach out in the comments below. We strive to provide the most relevant travel information on the web and always appreciate input from our readers (nicely, please!). Otherwise, thanks for your ear and stay safe!
It's a wild world out there. But it's pretty damn special too. 🙂
Safety In Thailand – An Overview
Thailand is backpacker central and the most visited country in Southeast Asia. But that doesn't mean it comes without issues. There's drug trafficking, there's terrorism, there's petty theft and tourist scams (like everywhere), unpredictable protests, and a militant government in power on top of that.
That's not all – there are diseases like Zika virus, tropical nature to contend with (say hi to the odd snake), and severe weather. Not to mention the horrible bike accidents. There's a whole lot of stuff that could go wrong, and staying safe in Thailand could be more serious than you thought.
All of that may sound scary but, at the end of the day, most trips to Thailand go swimmingly. By many standards, Thailand is pretty safe for tourists. Tourism contributes a HUGE deal to the Thai economy and the government pretty much has your back.
Let's get into the facts of Thailand's safety…
Is Thailand Safe to Visit Right Now?
Thailand is basically the jewel in the crown of Southeast Asian tourism. 6% of its economy is made up of tourism, making it a major contribution to keeping this country going. There are many awesome areas to stay in Thailand, with each place ranking differently on the safety scale.
That being said, more tourism brings unique dangers – not exactly "dangers" but things to be wary of. These come in the form of scams: tailoring, tours, gems. Scams are the most reported crimes in Thailand.
Take our travel advice: keeping your wits about you and not accepting things from strangers is pretty much a good rule of thumb.
We're going to dive deeper into that in just a moment.
Safest Places in Thailand
When choosing where you'll be staying in Thailand, a bit of research and caution is essential. You don't want to end up in a sketchy area and ruin your trip. To help you out, we've listed the safest areas to visit in Thailand below.
Chiang Mai
Chaing Mai is a fairly large city in Northern Thailand. Both a tourist destination as well as a fantastic choice for people looking to base themselves in Thailand, it's got something for everybody! You can spend a whole day wandering from temple to temple, being dazzled by all the gold, stones, statues, and artwork. There are also heaps of co-working spaces, cool cafes, and an accessible infrastructure making it a solid destination for digital nomads.
Chiang Mai is not as busy and hectic as other cities in Thailand which makes it one of the safest places to visit. In fact, there's a pretty large expat community here that you can easily connect with. Thanks to its location in the mountainous part of the country, the city offers authentic culture, stunning nature and great city life.
Pai
The only threat you'll have to face when visiting pai is getting stuck here because it's just too beautiful and laid-back. Many travellers end up visiting Pai multiple times during their travels in Thailand because this place is truly special! It has that wonderful, magical, sticky quality that so many traveler hubs do: the one that sends the itineraries of backpackers in Thailand out the window.
Pai is a small mountain village in the North of Thailand. While you might not get white-sand beaches, you can enjoy incredible nature, breathtaking views and an atmosphere that feels almost timeless. There's caves, waterfalls, hot springs, and everything in between waiting for you to explore. There's also a great yoga scene there, if you're looking to nama-stay in Pai!
Koh Samui
Koh Samui is packed with things to do! How does stand up paddle-boarding at sunset sound? How about swimming in the Namuang Waterfall? Or hiking around the untouched jungle? You can also do an ATV Tour around the island if you're not in the mood to trek through the jungles on foot! Koh Samui won't disappoint your adrenaline needs!
It's a unique place with a surprisingly good infrastructure. On top of that, you get everything from trekking through the jungle to relax on secluded beaches. Koh Samui is perfect for swimming as it has warm, calm waters. It is also a great place to try scuba diving or to get scuba certified, for those who are keen on exploring the underwater world!
Places to avoid in Thailand
Unfortunately, not all places in Thailand are safe. You need to be careful and aware of your surroundings pretty much anywhere you go in the world, and the same goes for visiting Thailand.
According to the government, there are four regions that should be avoided since they have relatively high crime rates, including violent crimes:
Yala
Pattani
Narathiwat
Songkhla
They're located in the South of Thailand. Another place you should avoid is Sungai Kolok, the crossing in Malaysia. Any border regions should be travelled to with a bit more caution, simply because there might be tension or more military presence. However, tourists usually don't end up there anyway as there's hardly anything to see.
Of course, staying away from dark side streets and walking around secluded areas at night is a no-brainer. Use your common sense here – if something feels off or lets your alarm bells ring, avoid it!
It's important to know that Thailand is not the safest country, so a bit of caution and research before you start your travels will always go a long way. If you want to increase your safety during your stay, read on for our insider travel tips. Stick to those and you won't have a single issue in Thailand.
Thailand Travel Insurance
ALWAYS sort out your backpacker insurance before your trip. There's plenty to choose from in that department, but a good place to start is Safety Wing.
They offer month-to-month payments, no lock-in contracts, and require absolutely no itineraries: that's the exact kind of insurance long-term travellers and digital nomads need.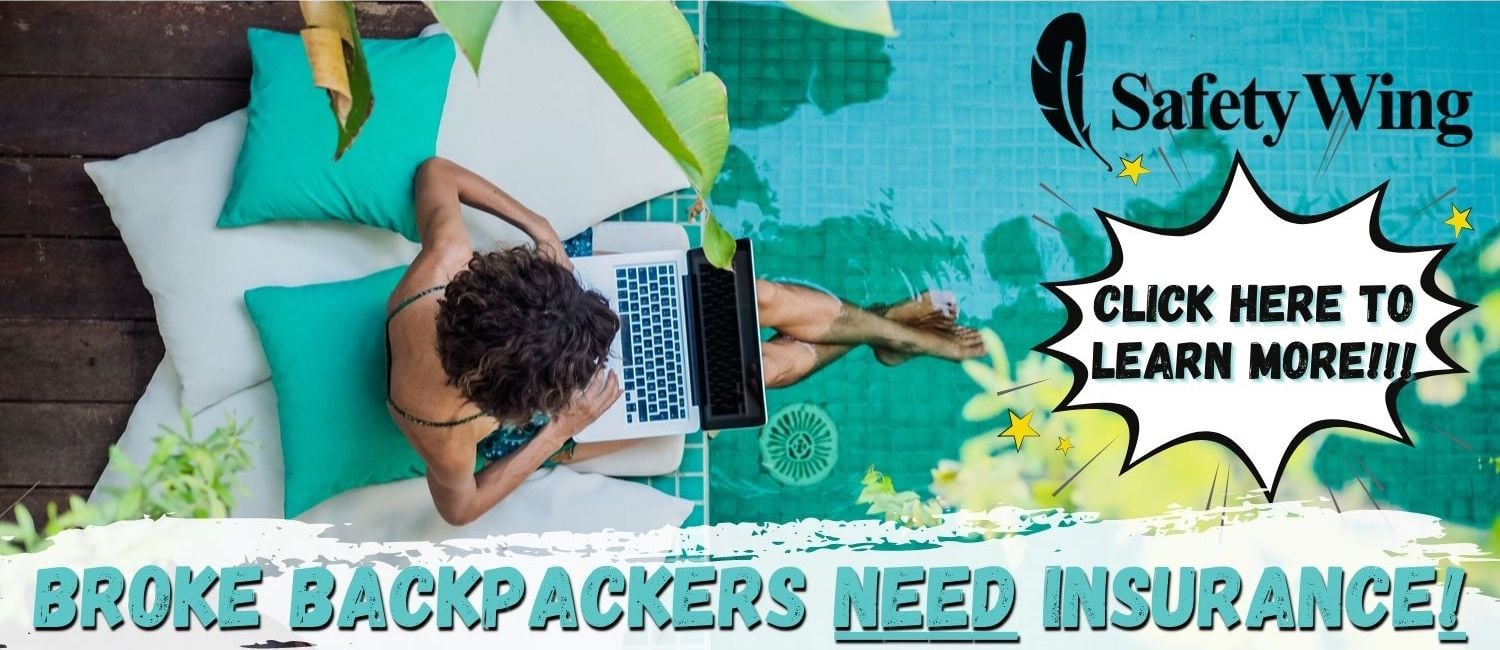 SafetyWing is cheap, easy, and admin-free: just sign up lickety-split so you can get back to it!
Click the button below to learn more about SafetyWing's setup or read our insider review for the full tasty scoop.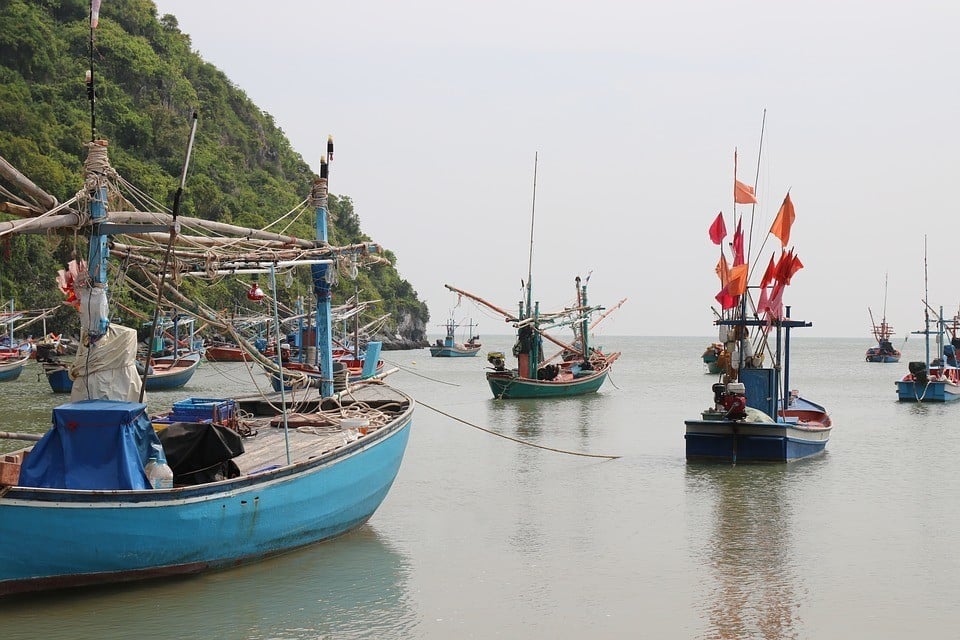 It may be generally safe to travel around Thailand, but there's no end to how careful you can actually be. To make sure you really do travel as safe as possible, here's a list of our travel advice for staying safe in Thailand.
Make sure your vaccines are checked and up-to-date – seems simple, but boy would you save yourself a BIG headache (literally)!
Don't drink tap water – this rule pretty much goes for every Asian country.
Don't hop on any old moped – make sure you're renting off someone with good reviews or you could end up in a bad way.
Pack right for Thailand – never forget about the essentials!
DON'T insult the Thai king or royal family – lèse-majesté laws mean it's literally illegal. You can serve prison time.
Don't buy Buddha images – you'll need a special license to 'export' them.
Have copies of important docs copied – you don't need to carry them around, but in case you lose something it helps.
Watch your back at the Full Moon Parties – ok it's a time for fun, but getting completely senseless can lead to BAD situations.
Be wary about taking drinks from strangers – many date rapes occur this way, especially on the Thai islands.
Know where you're going when you get in a taxi – Bangkok taxi drivers are notoriously poor.
Carry a small amount of cash when you go out – if something happens it's a small loss. Opt for getting your hands on a moneybelt to keep your cash safe!
Be aware of air pollution if you've got asthma – check air quality in Chiang Mai or Bangkok, mainly in March/April.
Definitely, don't get involved in protests – don't even get CLOSE; you could get injured, arrested, deported, or worse.
We'd recommend that you don't feed monkeys – they may seem cute (to some) but they're vicious and greedy!
Be aware of riptides, especially in monsoon season – the tropical seas look beautiful, but they can be seriously deadly.
Be careful of what you share online – sharing articles that portray Thailand negatively can get you arrested (for example, BBC articles that 'defame' the royal family are blocked).
Watch your bags if you're on a tuk-tuk or motorbike – people can and do swoop by and snatch 'em right away.
Wear a helmet when you ride a motorbike – a) it's a legal requirement, and b) it could save your life.
Don't give your passport as insurance/guarantee – if you end up magically breaking whatever it is you're renting, how will you get it back?
Know your (drink) limits – those buckets are STRONG. Be sensible.
Be aware of the sex trade – even if you're tempted, we'd recommend not. Human trafficking is a real issue in Thailand and you never know WHO or WHAT you're really funding…
Only use OFFICIAL borders – crossing over into Burma, Cambodia, Laos, or Malaysia unofficially is not only illegal, it's also extremely dangerous – there are still unexploded ordinances here from old conflicts.
Don't ride the elephants – a) it could be dangerous (people have died) and b) those ellies are most likely abused.
If you follow our safety tips, you'll get to properly enjoy the wonder that is Thailand. At the end of the day, it's all about being smart as you go about your travels.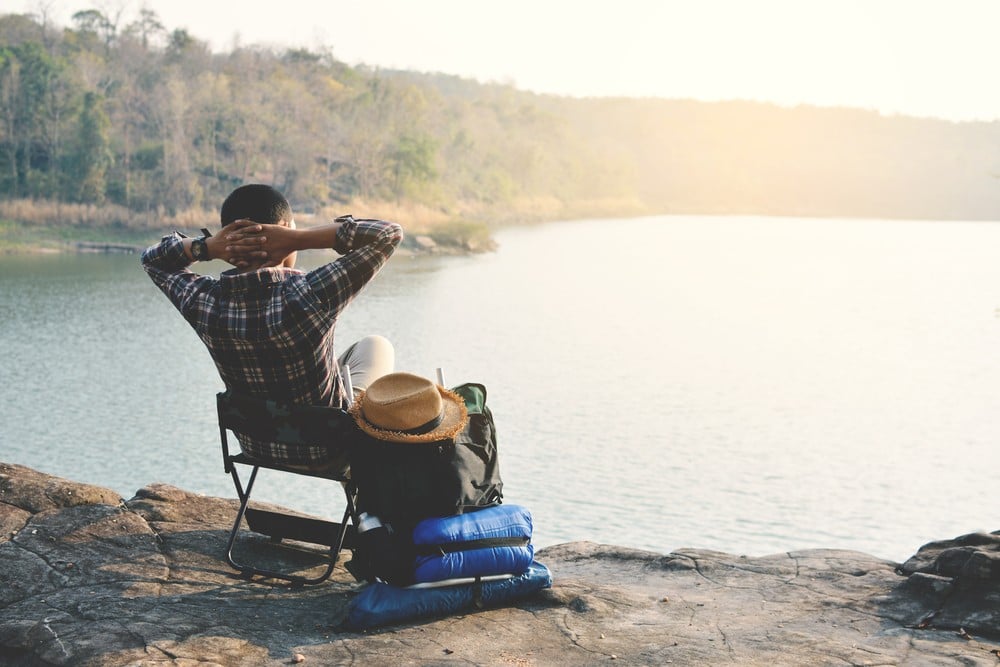 If you're traveling to Thailand by yourself, don't worry: thousands of others have done it before you. It's totally doable!
Being alone shouldn't be an overly stressful situation. To help you out, we've got a few clever tips to keep in mind to make Thailand safe to travel alone in.
Meet other travelers. This is crucial to beating the "solo traveling blues" and to finding people to make your time even more memorable. Staying in Thailand's numerous hostels are a great way to meet backpackers and like-minded travel buddies.
Thailand has no shortage of tours and this is a two-birds-with-one-stone scenario: you get to experience some amazing culture/nature AND meet people in the process. Start off with a food tour in Bangkok to get the ideas flowing!
As gratifying as it can be to meet other people, don't go home with strangers. They could be a lot stranger than you think.
Let someone close to you know where you are every couple of days – it could make a difference.
Don't be afraid to ask for help! Thai people are super friendly and will do what they can to help. From a punctured motorbike tire to simple directions, you'll be surprised at just how nice people can be.
There are so many incredible places to visit in Thailand and things to see and experience. It's so traveler-friendly that you'll probably end up having the best – and safest – time ever. But that doesn't mean you shouldn't be careful!
Is Thailand safe for solo female travelers?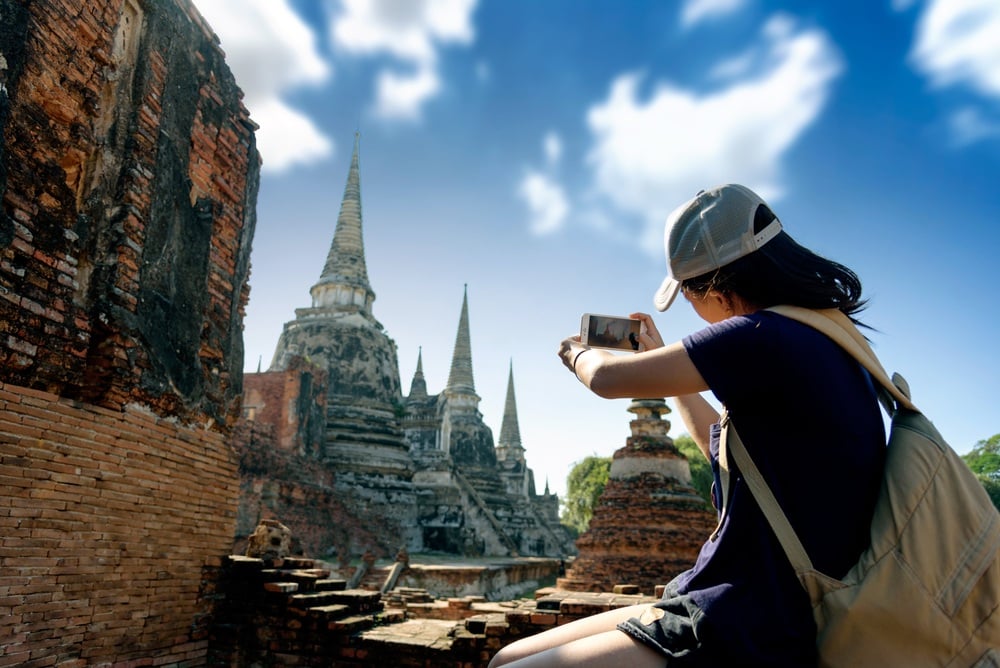 Thailand may be safe to travel in, overall, but backpacking AND being female comes with its own special warning. Women are often the recipients of "special" attention and are often more appealing targets for would-be criminals. Unfortunate, but true.
We believe that Thailand IS safe for solo female travelers. Just to be on the safe side, here are a few pointers to make sure you stay safe while you're at it.
You can opt to stay in female only dorms in hostels. These are not only a nice place to stay (away from potentially creepy guys) but a great opportunity to get to know other female travelers of all types and ages.
You might want to wear as little as possible since it's hot in Thailand! But remember this is a Buddhist culture: locals rarely dress like this. Avoid the wrong sort of attention and keep respectful.
The island of Koh Tao, in particular, seems to suffer from more disappearances and mysterious deaths than usual – if you plan on visiting, do your research.
As soon as you arrive at the airport in Thailand, get a sim card. This is a good way to keep in touch with people you meet, to track tuk-tuk and taxi rides, and to check reviews for hostels and guesthouses that you haven't booked in advance. No-brainer.
Learn a little bit of Thai. It goes down well, but it is by no means required.
Keep your wits about you when it comes to other travelers. Make friends but stay away from people who seem weird – they probably are.
Don't do drugs. Sorry to be a downer but this puts you at risk and you can literally be jailed if you have them on your person.
Seems odd but honestly stay away from monks! They're not allowed to talk with, touch/be touched by or be in the vicinity of females!
On a night out be confident and act like you know your surroundings. Make sure you keep enough cash with you to get you back to your hostel safely.
On the whole, Thailand is the ideal place for solo female travelers. There's less harassment than many other destinations – even than in Europe – people are super friendly, the hostels are amazing, transportation is easy, and there are loads of other backpackers to meet. What's not to like?
Common Scams in Thailand
One of the sad realities of travel is that tourists everywhere are magnets for scammers and professional con-men (OK 2022 you win, con-persons). Thailand is well known for scammers targeting foreigners with schemes ranging from the annoying, to the terrifying. Lets take a look at some of Thailands favourite scams;
The Damaged Boat Scam – If you rent a boat, check it carefully for cracks and dents. It is not uncommon for owners to point to old damage claiming you have damaged it, and have to pay. The same goes for rental bikes.
Tour Booking Scam – Some tour agencies will take your money for a tour and then try jack up the price, ie, when you get to the national park or museum they claim your admission was not included the tour price.
Fake Romance Scam – Thailand is a notorious destination for lonely western men seeking love in all of its forms and this is all too often exploited. If you find yourself a local Thai beau, good for you but please be very wary as to how genuine the relationship is espeially when (not if but when) they start asking you for money.
Fake Jewels Scam – If you are not an expert on jewels and gemstones, simply stay out of the market. It is very common for Thai dealers to flog crappy stones or even glass to unsuspecting tourists claiming that they are valuable wares.
Note that there are way too many scams to list them all here so just be very thorough and careful in all financial dealings and beware of overtly friendly strangers. That said, the chances of been targeted by a scam are significantly lower once you get OUT of tourist hubs.
More on Safety in Thailand
We've covered the main safety concerns already, but there are a few more things to know. Read on for more detailed information on how to have a safe trip to Thailand.
Is it safe to travel to Thailand for families?
Previously a backpacker-only zone for some reason, Thailand is now visited by all kinds of people! The country's infrastructure and tourism industry have completely boomed in recent years and now, more than ever, everyone is traveling to Thailand. Over 20 million if we're talking in numbers!
If you're thinking of taking the plunge with your family and experiencing something incredible together, then don't worry: Thailand is totally safe to travel for families.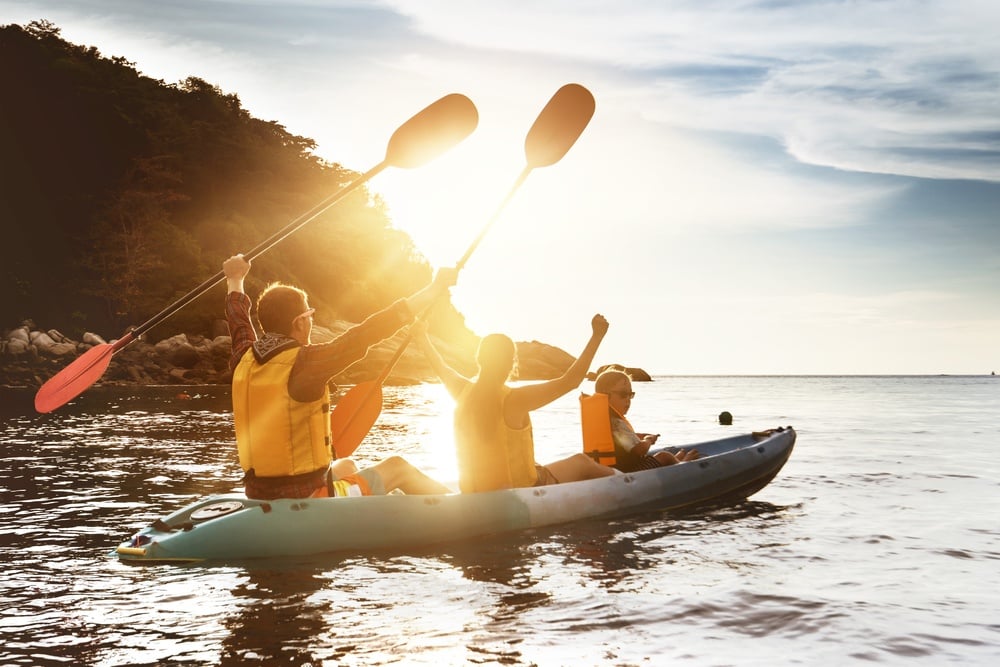 Thailand is a top-recommended place to go with families. Thai people absolutely love children and you'll get a lot of good, positive attention. Besides, there are so many amazing destinations to visit with your children.
If you're worried about your children being exposed to debaucherous backpacker bars and to Khaosan Road (etc. etc.) then just stay away from areas. There are plenty of child-friendly places in Bangkok and the rest of the country.
Is it safe to drive in Thailand?
Self-driving is a common way of getting around in Thailand. In fact, it's almost odd if you backpack in Thailand and you don't end up renting a scooter at some point. But it doesn't come without its risks. Far from it, actually…
73% of all road deaths in Thailand are whilst riding two-or-three-wheeled vehicles.
So if you're thinking of renting your own scooter, be careful. Since it's such a motorbike friendly country and so dangerous for motorbikes at the same time, we're giving you a few tips on how to avoid becoming a statistic.
Go with a very well recommended rental company – why risk bad bikes and bad service?
Take pictures of the bikes before you head out – you'll want to be able to prove you didn't do the damage.
Wear a helmet (your passenger, too!) – if the worst does happen you'll want to protect your noggin'.
Get on/off the left side of the bike – getting off the right side is a good way to get your leg burnt on the exhaust!
Don't drink and drive, don't drug and drive – why would you?
Let other drivers see what you're doing – your intentions will help them not hit you.
Don't be afraid to use the horn – it may be rude in your home country, but it's just a friendly "here I am!" in Thailand.
If you don't feel 100% confident, just don't ride- not feeling confident leads to errors of judgment, which is plain dangerous.
You can hire a proper car if you want to avoid bikes altogether. Do your research first, obviously; you'll need to be over 21 years old and in possession of an international drivers license to do so. These are a good idea for multi-person road trips. Always keep an eye out for those motorbikes – these can come out of nowhere.
Riding your motorbike in Thailand
Driving around on your scooter in the sun sounds like a pretty fun, right? Thailand is known for the streets being filled up with motorbikes and cars, so it can be a bit overwhelming for tourists. But does that mean it's not safe to ride your bike in Thailand?
As we mentioned above, Thailand is in the top 5 of the "most dangerous countries to drive". However, since motorbikes are the easiest and fastest way to get around, we still recommend renting one at some point. But only if you follow the rules.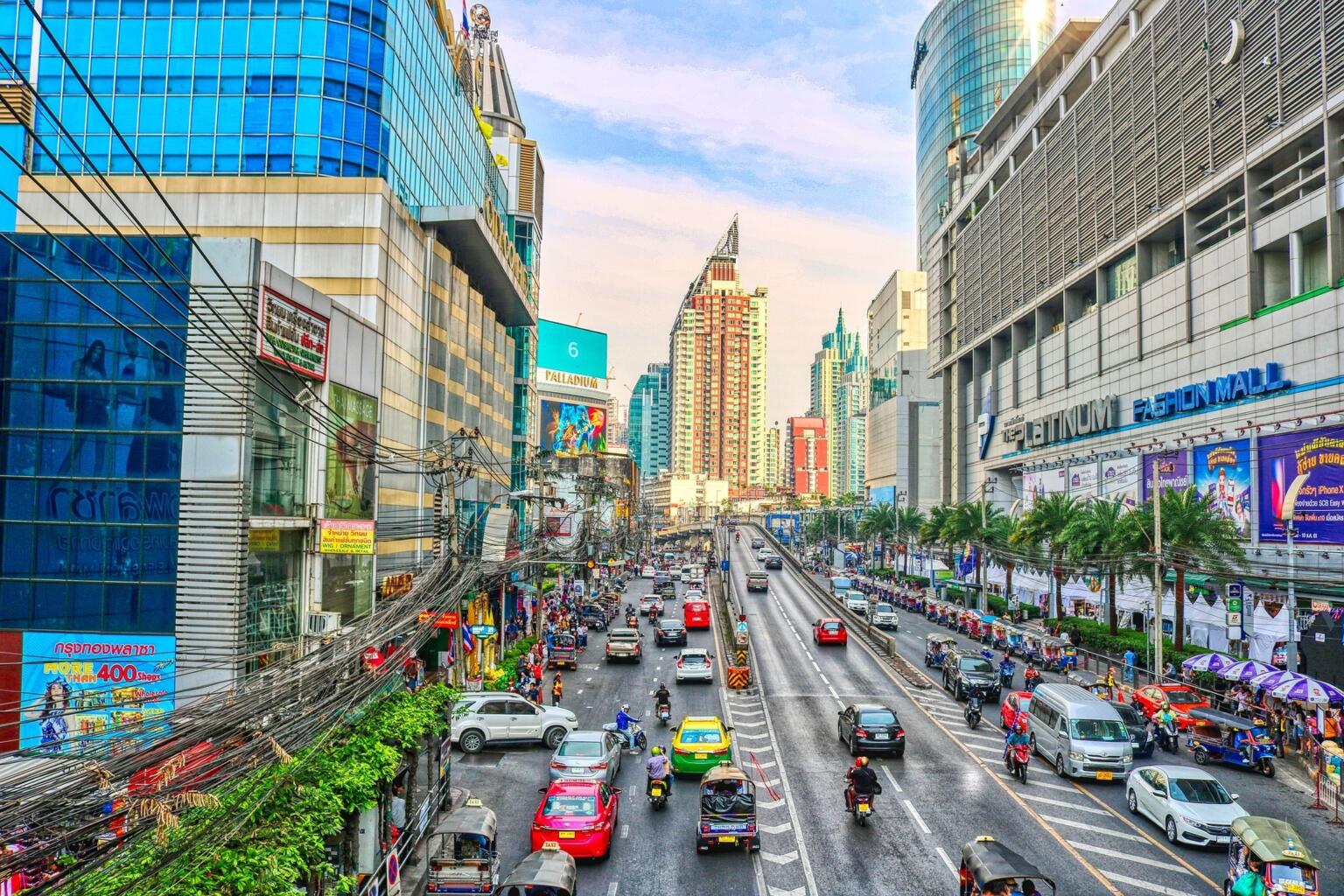 Thai people aren't bad drivers, in fact, they're masters at staying calm in sketchy situations, especially on the road. To tourists, the streets are chaotic and hectic. If you want to get used to the traffic, you can have a sneak peek on the back of a Grab.
Grab is pretty much like the Asian Uber. Book the driver over the App, and you'll be able to experience how it's like to ride a bike in Thailand without being in charge.
When you're ready to drive on your own, find a trustworthy rental place. You shouldn't be paying more than 3500 Baht per month, and the scooter should be in good condition (check the brakes!).
The last travel advice: Be aware of your speed, always wear your helmet and don't be the typical tourist that watches the view more than the actual road – if you want to admire the country, do it on the back of a Grab!
Is Uber safe in Thailand?
Uber has merged with rival Grab in Thailand. But it's the same amazing service. Uber is very safe in Thailand. You won't be overcharged, you'll be able to track your journey, and the drivers are pretty competent.
All you'll need to do is create a Grab account. Simple as that.
Are taxis safe in Thailand?
Taxis are generally safe in Thailand but sometimes you will be astounded at how bad they are – especially in Bangkok.
Some drivers have absolutely no clue where they are going either. (Have a GPS app ready for this as you may have to become a literal navigator.)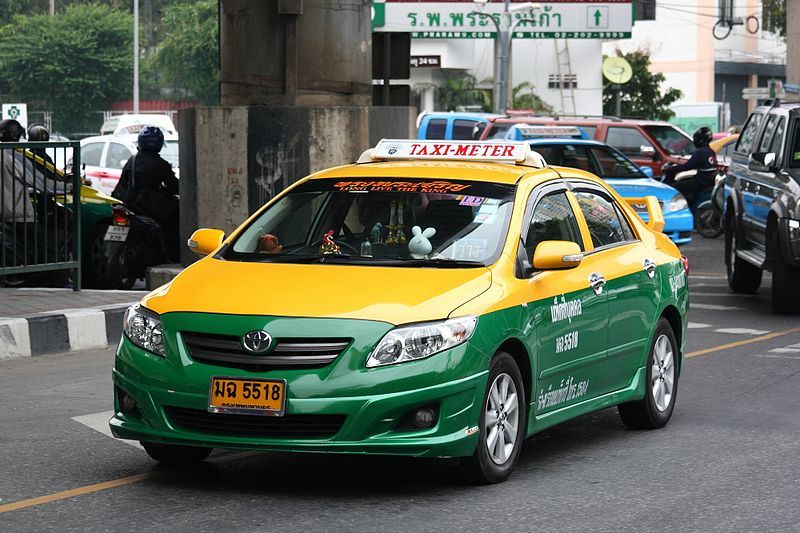 The biggest 'safety' issue is probably taxi drivers trying to rip you off. It's not exactly about haggling, they won't budge; it's more about just knowing your destination and how much the fare should be, and then asking till you actually find a taxi driver offering a fair price.
The language barrier can be a little hazardous. Ever tried pronouncing any Thai? What about place names? If not, a good tip is to have a card from your hotel with the address in Thai script for the driver. They'll understand that and get you back to your place safely.
Then there are motorbike taxis and samlors. These are more common in less urban areas where car taxis are less frequent. They're good (and fun) if you're solo traveling in Thailand. Samlors have sidecars, motorbike taxis don't. The licensed drivers wear orange vests.
Whatever you do, be respectful, considerate and appropriate. Any concerns? We recommend taking a picture of the drivers' license inside the taxi. If something doesn't feel right, trust your gut.
Is public transportation in Thailand safe?
When it comes to public transportation in Thailand, you're going to have a lot of options – especially when visiting Bangkok. Here you can basically take your pick of the bus, the BTS (Skytrain) or the MRT (metro).
The best thing of all: public transportation in Thailand is safe, absolutely. As a bonus, it's super cheap too! You won't even have to worry about overheating since they're mercifully air-conditioned.
About the only danger that you'll have to worry about on either the MRT or BTS is getting lost. The city buses, in particular, are often crowded and it's not easy to understand the routes. That's about the only risk.
Tuk-Tuks
How could we not mention tuk-tuks? They take you here, there and everywhere! You'll find them in Bangkok and all over Thailand. The whole country boasts more than 35,000 of these. Some drivers may be oddballs but tuk-tuks are generally safe.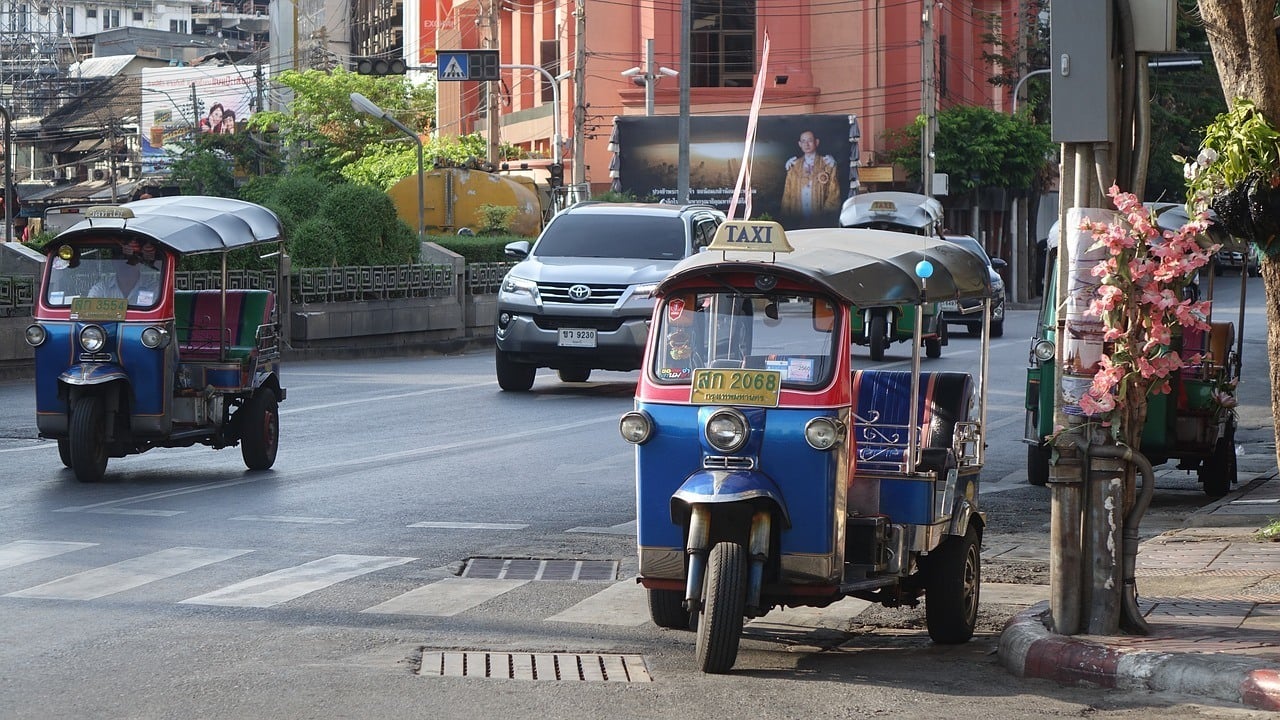 Although it seems a bit sketchy, we'd definitely recommend riding a Tuk-Tuk at least once. It's a crazy experience, especially during rush hour, but it's absolutely worth it!
Buses
Normal buses don't have air-con. They pick up and drop off people at seemingly random points. They're cheaper than the VIP buses but they're also decidedly less about quality and service.
The VIP buses feature aircon, a trustworthy route and they can be booked through your accommodation. They normally offer water too.
Buses often include ferry services as well! This is the only way to get around the Thai islands and booking a combination ticket for a ferry and a bus is a completely stress-free experience.
If you visit Thailand in summer, busses can get hot.
Trains
The trains in Thailand are next level and perfect to get around the whole country. The popular backpacking night train that runs between Chiang Mai in the north and Bangkok in the south was a raucous experience – until there was an alcohol ban instated in 2014.
The trains come in three classes – all are clean, only one is very, very comfortable; the other two are varying degrees of bearable. And if you feel like it, or it's on your itinerary, you can get a sleeper train from Bangkok to Penang in Malaysia. Second class sleeper services feature privacy curtains. You'll have a blast no matter how you get around the country!
Is the food in Thailand safe?
There's a huge variety of delicious food on offer, from the farang favorite of pad thai to the Thai favorite of pad kha pao. There's Burmese style cuisine of the north, the Laos-Thai style of the Isan region, and even Chinese dishes added into the mix.
And generally speaking, the food in Thailand is safe. Food poisoning can happen, but there are tricks to avoid it.
If it's busy – especially with locals – not only will the food be good, it's less likely to have sanitation issues.
You must try the street food in Thailand! It's cheap and incredible and there are stalls everywhere. We recommend eating somewhere where you can literally see the food being cooked before your very eyes – germs hate being fried.
Does it look clean? If it looks clean, go for it. If it looks grimy, even if it's popular, there's always a distinct possibility of catching something.
Fruit is good. Fruit can also be very bad since it's not cooked. Ask for it to be peeled or else peel it yourself before you eat it.
A simple way to avoid any food-related illness is simply to wash your hands! The issue may not be a part of establishments' sanitation, but it must be a part of your own!
Traveling with an allergy? Research ahead of time how to explain your allergy. Keep in mind that store owners and restaurant staff might not know all the foods that contain allergens, so it's helpful to know the names of some of these too. If you're gluten-free, pick up a handy Gluten-Free Translation Card with descriptions of Celiac disease, cross-contamination risk, and local Thai ingredients in Thai.
At the end of the day, food in Thailand is fine to eat. Thai people love their food and eating out is a perfect way to soak up local life. The food is usually cooked FAST and from fresh ingredients. Don't be afraid to go outside your comfort zone and try something new.
Can you drink the water in Thailand?
This is a clear no, and a general rule for pretty much all Asian countries. Stick with water from the convenience store and you'll be absolutely fine.
Plastic waste is an issue all over the world, so if your accommodation has a water filter use a refillable bottle and refill whenever you're thirsty.
Trust us: Thailand is hot so you'll need to be keeping hydrated, especially if you're doing any sort of outdoor activity. Seriously, don't be a rookie and forget your water bottle.
Is it safe to live in Thailand?
Do you dream of living in the chilled out nature of Thailand but are worried about how safe Bangkok is to live? Or anywhere in the veritable paradise of Thailand for that matter?
Nowadays it's more common for young professionals to relocate to Thailand. The cheap living, friendly people and stunning natural landscapes make it a haven for digital nomads, for instance.
It feels genuinely safe. There are low violent crime rates – e.g. theft and murder – meaning you'll never really feel unsafe.
Thailand is a popular place to teach English and there are a huge amount of TEFL teachers flocking to Thailand each year. Most big cities have an ex-pat community and you'll make friends easily.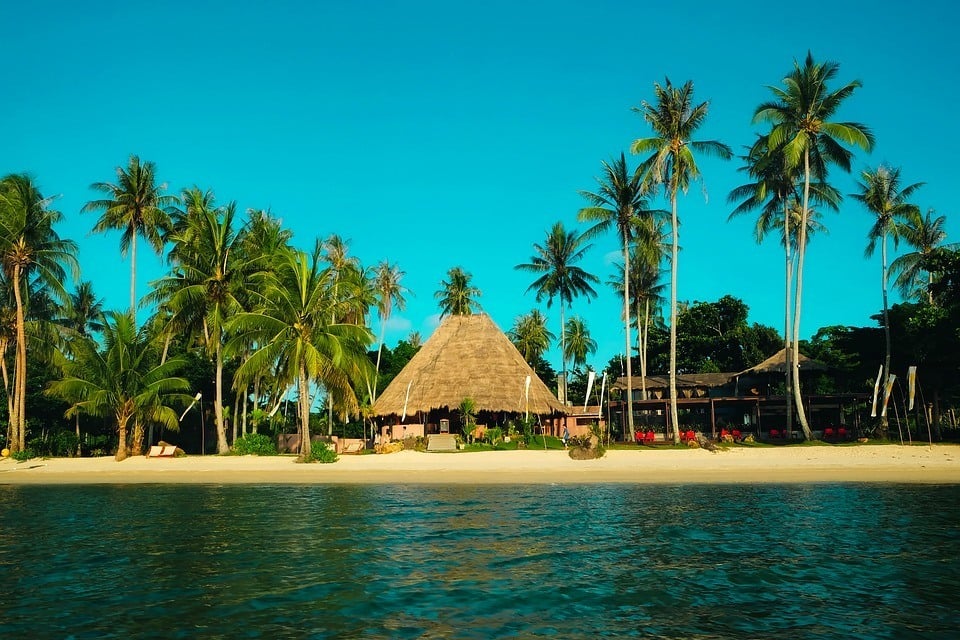 The issues that make Thailand feel unsafe to live in are relatively few but they can be biggies. Political corruption can make it feel like you're living in a lawless land, there's the risk of terrorist attacks due to the ongoing trouble in the southern provinces, and then there's an ever-present threat of national unrest, which can lead to (sometimes violent) protests, riots, and clashes between opposing political factions.
Sexual assault and exploitation is also a real issue. There are a few places that are more dangerous than others. Avoid living in or visiting the southern provinces and walking through sketchy areas that could be as sketchy as anywhere in your own country.
Outside of all the issues, Thailand is a wholesome, safe place to live with a healthy expat community to get involved with. Many people that choose to live in Thailand end up living there for a long time. We're into it!
The Future of the SIM Card is HERE!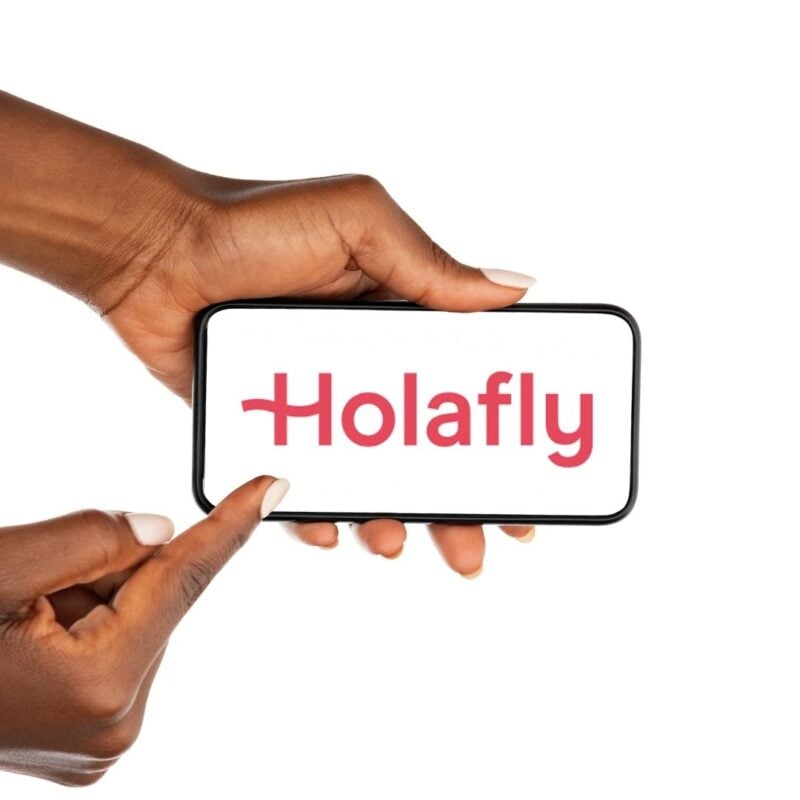 A new country, a new contract, a new piece of plastic – booooring. Instead, buy an eSIM!
An eSIM works just like an app: you buy it, you download it, and BOOM! You're connected. It's just that easy.
Is your phone eSIM ready? Read about how e-Sims work or click below to see one of the top eSIM providers on the market and ditch the plastic.
Grab an eSIM!
Is it safe to rent an Airbnb in Thailand?
Renting an Airbnb in Thailand is a great idea. And it's perfectly safe, as long as you read the reviews. Staying at an Airbnb during your trip will also open up new possibilities and options to experience the country. The local hosts are known to take great care of their guests and give the absolute best recommendations of what to do and what to see. Local knowledge always goes a long way, so be sure to reach out to your hosts if you're unsure about how to fill up your Thailand itinerary!
On top of that, you'll stay safe with the reliable Airbnb booking system. Both hosts and guests can rate each other which creates a very respectful and trustworthy interaction.
Is Thailand LGBTQ+ friendly?
Thailand and pretty much all major travel destinations within the country are very welcoming and accepting of LGBTQ+ travellers. There is a massive gay scene in Bangkok and Phuket that attracts plenty of visitors each year. In fact, Bangkok ranks as one of the gay-friendliest cities in the world.
Thailand is super tolerant and open-minded. While you might get funny looks outside of tourist's hotspots or if you go more towards the rural side, you won't have to worry about your safety when staying in bigger cities. At least not about discrimination…
FAQ about Staying Safe in Thailand
Here are some quick answers to common questions about safety in Thailand.
So, is Thailand Dangerous?
Yes, Thailand can be very safe, especially if you keep your wits about you and plan ahead.
Thailand is the most popular country in Southeast Asia and it's honestly no wonder. A depth of culture, history, mental street food, very nice people, religion, and stunning tropical islands make it a good fit for just about everyone. If that wasn't enough, all of this comes with the bonus of being both very affordable and very safe.
Of course, like anywhere in the world, bad things can happen. By being sensible, trusting your gut, and not getting into silly situations, you can avoid stuff like this and stay safe in Thailand.
With our insider guide, you'll now have a bumper crop of travel advice designed exactly for staying safe while you backpacking the heck out of Thailand. You'll spend less time worrying about what COULD happen and more time enjoying the shit out of yourself.
---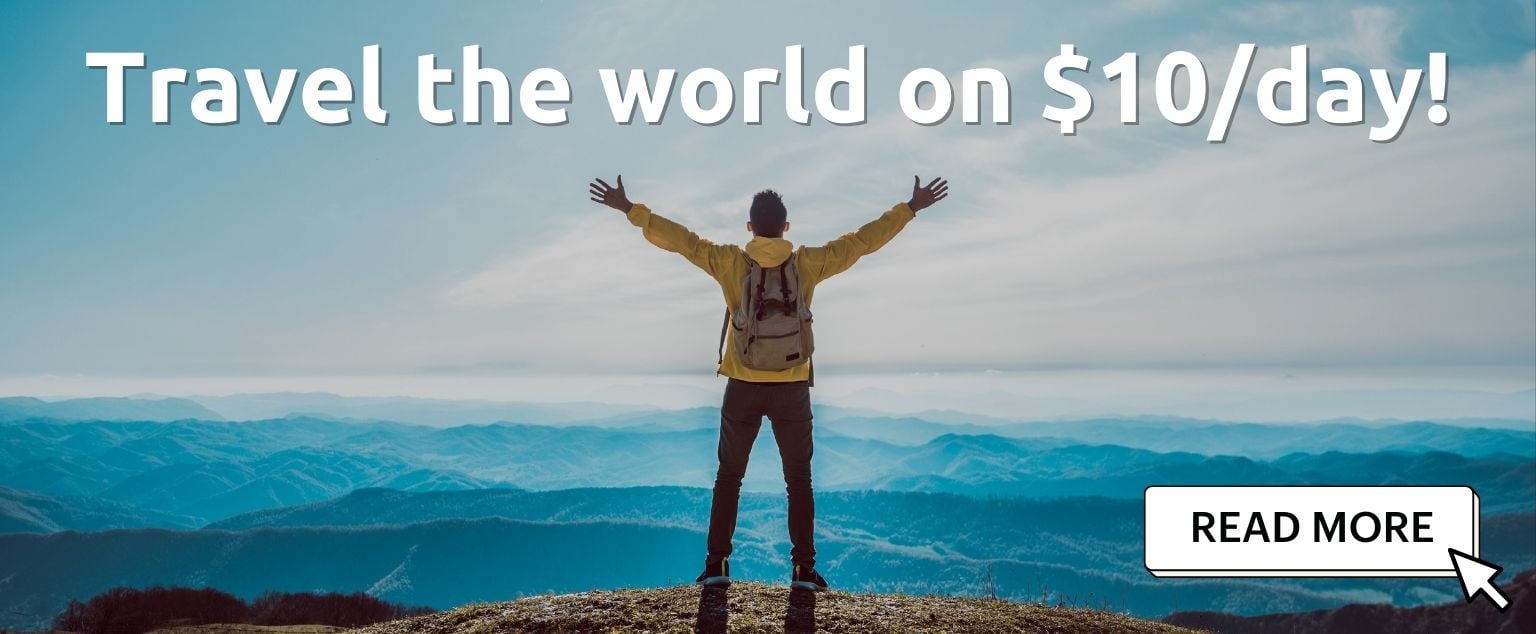 And for transparency's sake, please know that some of the links in our content are affiliate links. That means that if you book your accommodation, buy your gear, or sort your insurance through our link, we earn a small commission (at no extra cost to you). That said, we only link to the gear we trust and never recommend services we don't believe are up to scratch. Again, thank you!