Just a hop, skip, and a jump from Barcelona you'll find the town of Sitges. Known for its laid-back beach life and pumped up nightclubs, it's one of the top holiday destinations in Spain for a night out. It's a welcoming LGBTQ+ destination too! As well as exciting nightlife, you can enjoy galleries and museums and a charming historic centre!
When it comes to where to stay in Sitges, you have plenty of choice. For those on a budget, it's worth looking at all your options – including hostels, budget hotels, and bed and breakfasts! You'll find places with outdoor swimming pools, cocktail bars, or just lovely patios where you can enjoy a view of the beach.
In this post, we'll take a closer look at the best hostels in Sitges. There aren't loads, so we've also thrown in some budget hotels and bed and breakfasts. So, you won't have to worry about finding the perfect place to stay in Sitges on a budget!
Quick Answer – Best Hostels in Sitges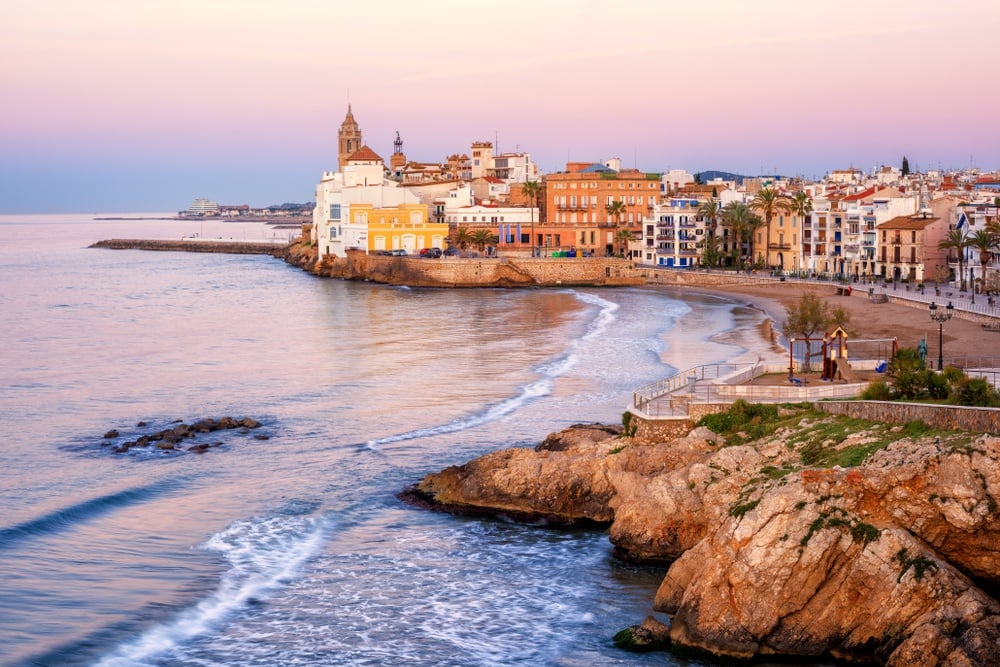 Best Hostels in Sitges
$
Chill out room with TV
Reading Room
Book Exchange
Let's kick off our list of the best hostels in Sitges with Utopia Beach House. It used to be a hotel and while it retains private rooms for up to three people, you can also enjoy the friendly camaraderie and cheap price of a dorm! It's great for backpackers as it's a mixture of a hostel and a hotel, and the three brothers who run it have travelled extensively. Meaning they know exactly what a traveller wants! There are activities where you can meet other travellers, but if you fancy a night in there's a chill out room with a TV and a reading room too!
Best Hostels for Solo Travellers in Sitges – Hotel El Xalet
$$
Cocktail Bar
Outdoor Pool
Stained glass windows
So, as we said, there aren't loads of hostels in Sitges. However, let's take a closer look at one of the best budget hotels in town! It's a great place for solo travellers as you can have your very own room for a totally affordable price. If you want to make friends with fellow travellers, swing by the pool or the cocktail bar! There's even a restaurant that serves traditional Spanish cuisine – if you're feeling brave enough to ditch the full Englishes that the resort is so famous for!
Best Cheap Hostel in Sitges – Madison Rooms
$$
Great location
Private bathroom
Tour Desk
If you're looking for the best cheap hostel in Sitges, you may have to compromise a little bit. A budget hotel is the perfect alternative though! And here's one of the cheapest in Sitges. The Madison Residence is in a great location – you have easy access not only to the beach but the train station and main shopping area too. So, you can easily pick up anything you've forgotten to bring from home! If you fancy getting out for a day trip, you'll be pleased to know the tour desk at this Sitges budget hotel can help you plan your day!
Best Hostel for Couples in Sitges – Sunrise Rooms
$$$
Outdoor Terrace
Café
Tea and coffee making facilities
There are loads of romantic places to stay in Sitges, but which ones are good for budget travellers? The Sunrise Rooms are a great option, as you'll get a comfortable double bed and your own private bathroom. You can even get a reiki style massage! For a convenient start to the day, head to the hotel cafe and enjoy a complimentary continental breakfast. You can also make use of the tea and coffee making facilities whenever you like! The only thing is, you'll have to already be a couple when you arrive in Sitges, as no night visitors are allowed!
Things DO go missing sometimes…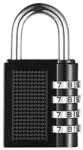 Psst! Heading to a hostel? Don't forget to pack a padlock! It's well worth having one so you can secure your locker and protect your stuff!
$$
Terrace with garden area
Swimming pool
Near all the nightlife
So, we have a bit of a confession. Hotel Los Globos isn't actually the best party hostel in Sitges – it's a budget hotel! But it is close enough to the lively town centre and the beach so you'll not miss out on any nights out! If you go at it a little too hard the night before and wake up with a hangover, head down to the pool to immerse yourself in cool water and sort that out! Or lounge about in the garden area and work on your tan!
Want to save the world?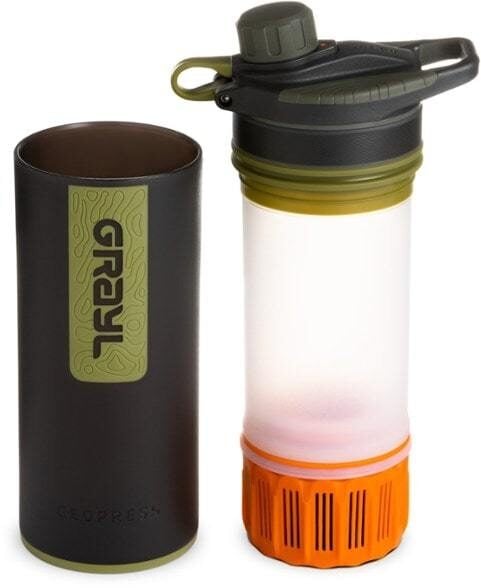 Single-use plastic bottles are a huge threat to Marine Life – Be a part of the solution and travel with a filter water bottle.
The GRAYL GEOPRESS water bottle is the ONLY all-in-one filter water bottle setup you'll need. Whether you need to purify the water from a hostel sink in Kathmandu or a stream trickle in the Andes, the Geopress has got you covered.
Read our full review of the GRAYL GEOPRESS!
Best Hostel for Digital Nomads in Sitges – Hotel Port Sitges
$$
Laptop friendly workspace
Outdoor pool
Private terrace with sea views
For digital nomads, social spaces and bonding activities are important, but not as much as Wi-Fi and a laptop-friendly workspace! Thankfully, in some of the rooms at this Sitges budget hotel offer desks and tables where you can happily work away. Some on the balcony with a sea view! When you've finished working for the day, head to the outdoor pool where you can enjoy cooling off and relaxing!
Best Hostel with a Private Room in Sitges – Hostal Termes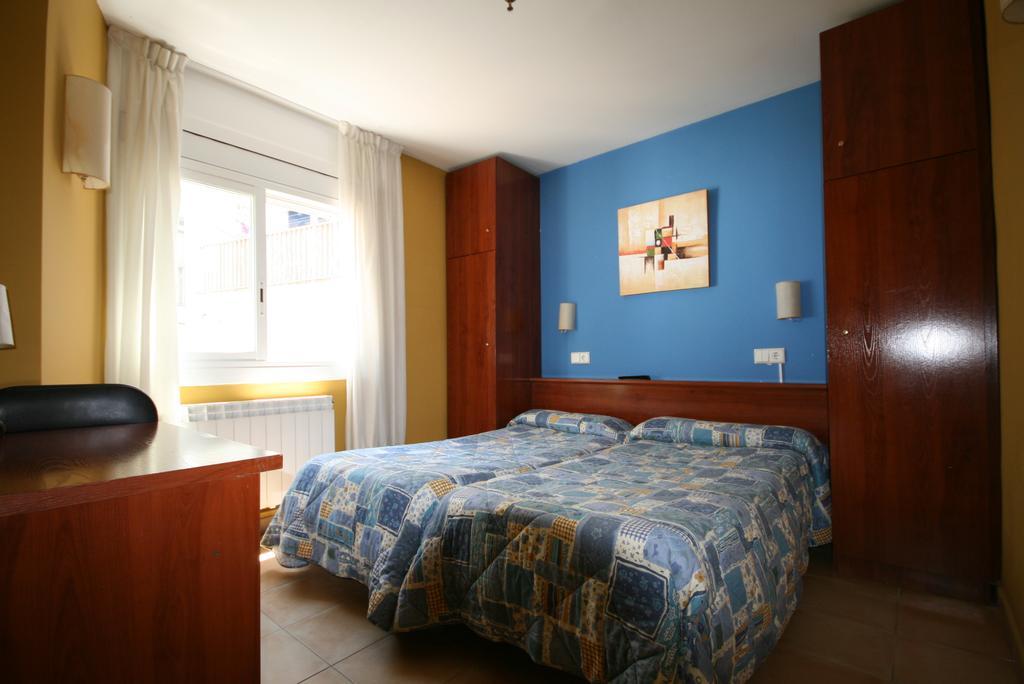 $$
Near the beach
Some rooms with balconies
Apartment available
Let's round off our list of the best hostels in Sitges with a place that offers awesome private rooms! You can get a double or twin room, but if you're a bigger group, small apartments are available too – some of which have balconies! It's just a hop, skip, and a jump from the beach so you can be the first to lay down your towel and soak up the sun! If you don't want to get sandy, you can always top up your tan on the roof terrace at the hotel!
The BEST Travel Backpack?!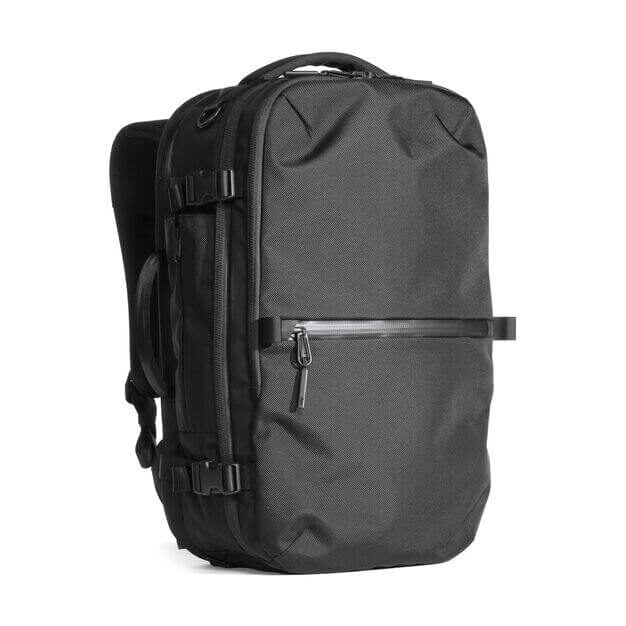 Pssssst! Not picked the perfect travel backpack yet? The Broke Backpacker team has tried out over thirty backpacks this year! Our favourite travel backpack is the Aer Travel Pack 2.
View on AER
What to Pack for your Sitges Hostel
Pants, socks, underwear… Here are some other items you might not have thought to pack.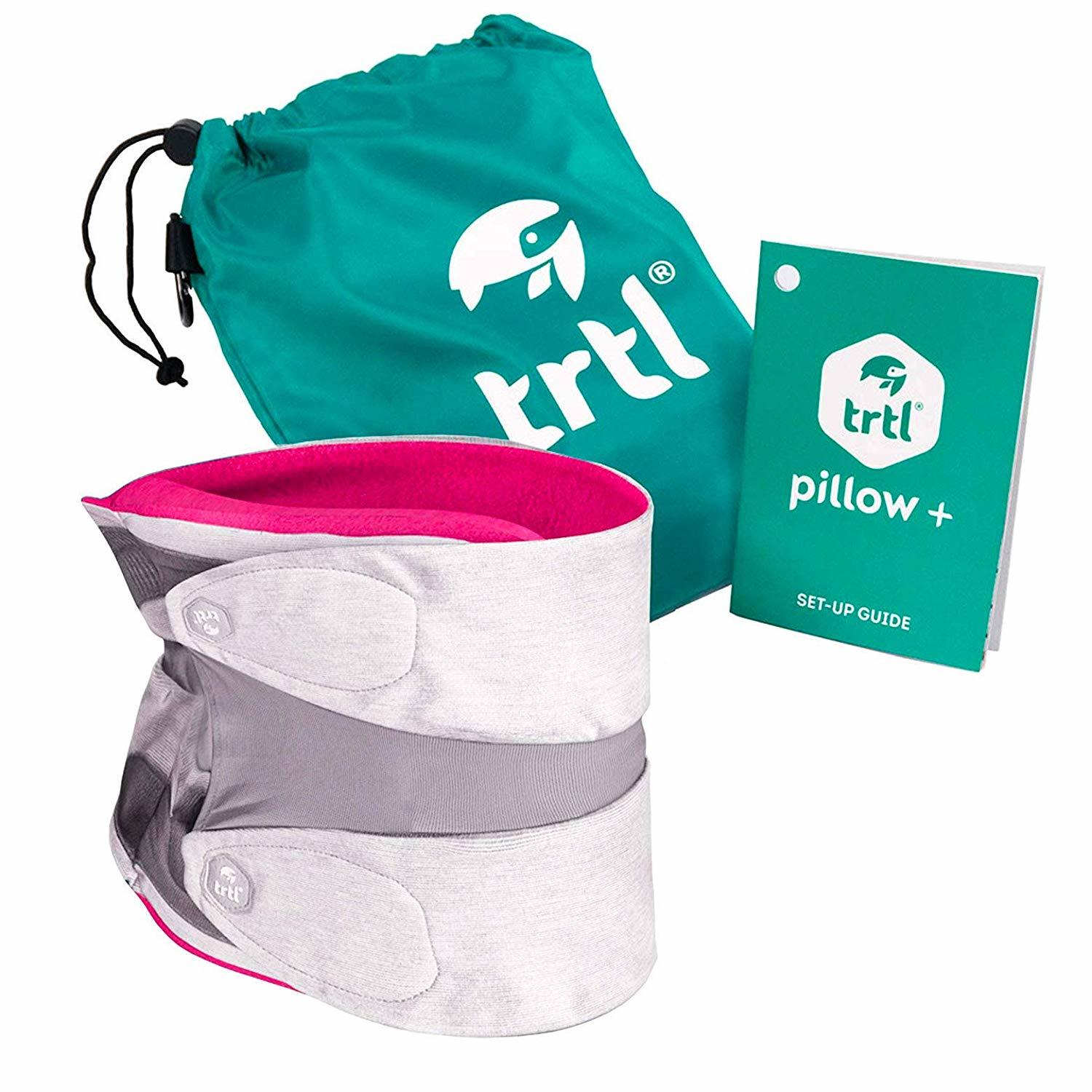 1. TRTL Travel Pillow: Long flights and bus rides are quite uncomfortable (most obvious statement of the day). Most travel pillows… Well, you know how they are. TRTL travel pillow is different. I mean, look at it! It'll cuddle you to sleep every ride and it does a pretty damn good job of supporting your neck so you don't get that stiffness or legendary popping when you stir.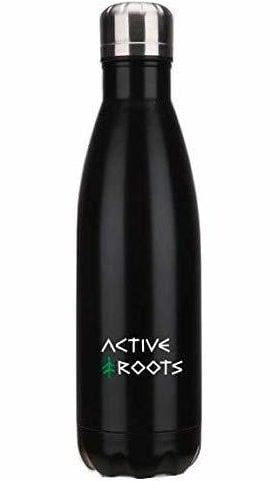 2. Active Roots Water Bottle: Hostels are increasingly meeting backpackers' demands for potable (drinkable) water. Now is better than ever to start traveling with a reusable water bottle! Aside from cutting down single-use plastic, The Active Roots stainless steel water bottle will also keep your favorite beverage hot or cold all day long and it's sized perfectly to fit an entire bottle of wine. 'Nuff said.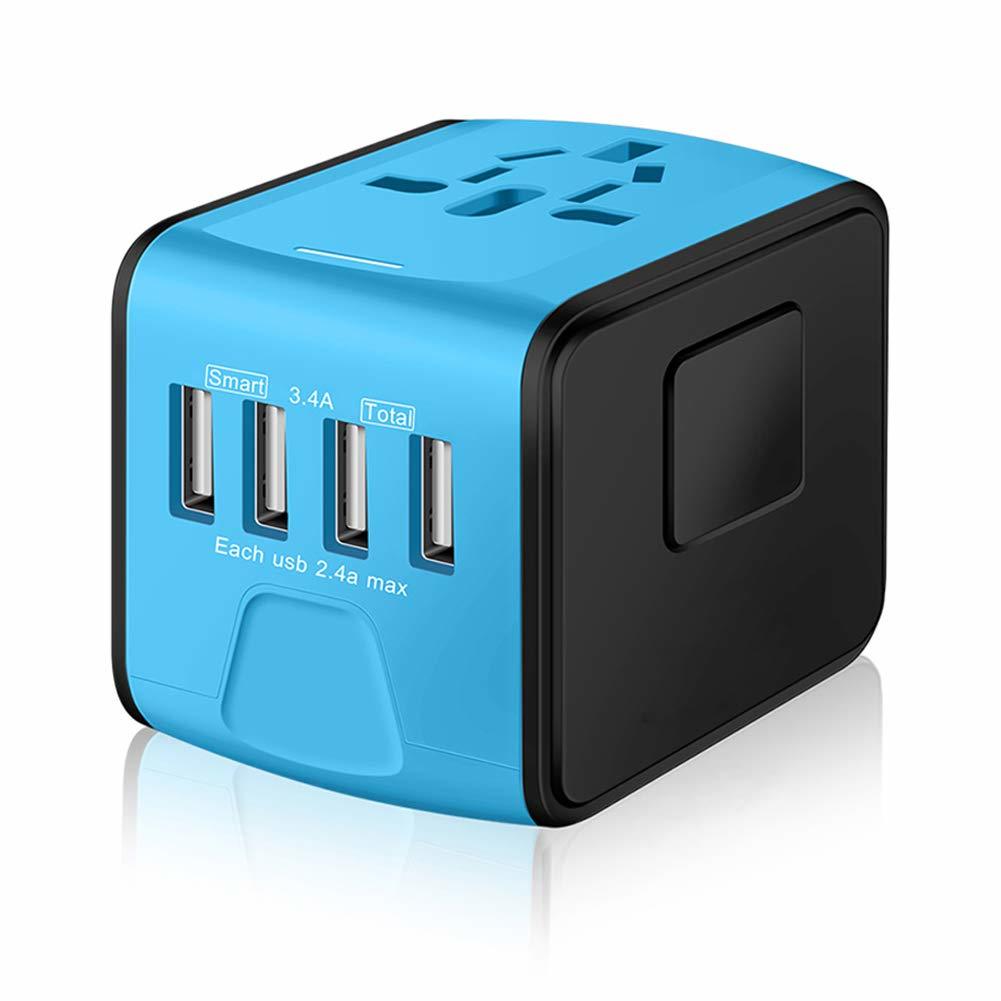 3. Universal Travel Adapter: Not every country has the same electrical plug style, so carry along a universal travel adapter. You'll want one that covers varying voltage levels, has protection from power surges, a fried laptop is not fun, and enough ports so you don't have to spend all day individually charging your devices.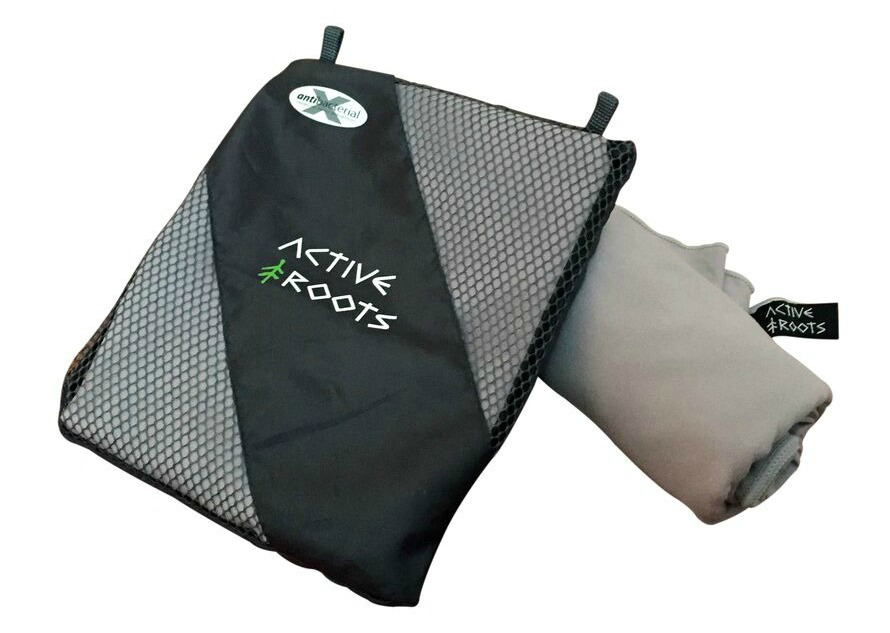 4. Active Roots Microfiber Towel: Quick-drying, lightweight, super soft and compact – the Active Roots Microfiber Towel is essential for every backpacker. No need to use the scabby towels your hostel may or may not provide! Use it for drying off, as a yoga towel or even as a picnic blanket – the options don't stop here. Made of antibacterial material, you don't have to worry about your towel starting to smell unpleasant either after lots of use.
5. Headphone Splitter: Being stuck on a bus or plane with only one phone that has good music or shows downloaded can be pretty annoying if your travel buddy wants to share headphones. With this Headphone Splitter, you won't have to listen with only one ear anymore. Your friend can plug in their headphones at the same time, so both of you are entertained (on both ears!).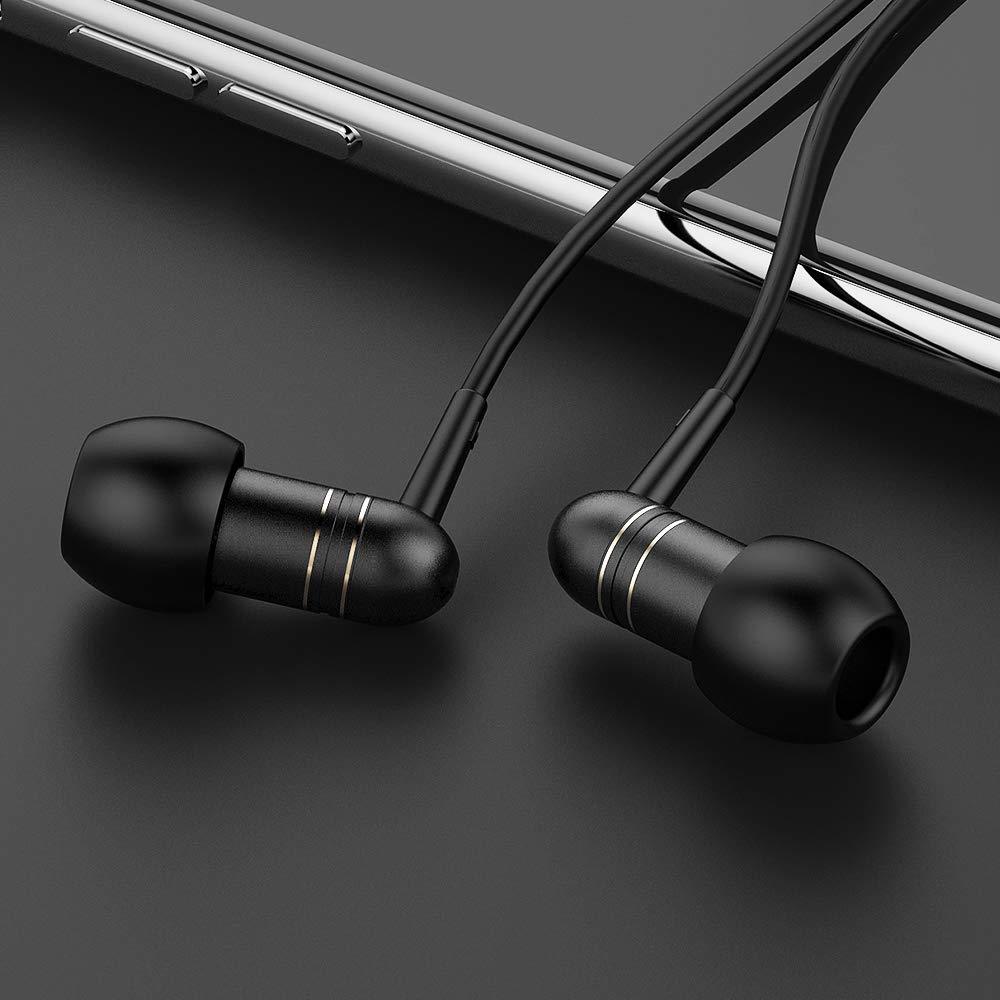 6. Noise-Cancelling Earbuds: You'll have some pretty sorry roommates – it happens from time to time. These noise-canceling earbuds help mitigate the damage. The comfortable and ergonomic design won't hurt your ears while sleeping no matter how long you keep them in. Increase the quality of your sleep by listening to some relaxing music at night or just enjoy the silence.
Final Thoughts on the Best Hostels in Sitges
So, that's all from our list of the best hostels in Sitges. Whether you want a cool and sociable place to meet fellow travellers, a romantic B + B with your other half, or just a place where you can chill in the pool, there's a hostel in Sitges for you!
We just hope you're not overwhelmed with choice. It's definitely a possibility! If that's the case, just sit back, take a deep breath, and relax. Then, go back to the top of the page and go for our favourite hostel in Sitges: Utopia Beach House! It combines value for money, a great location, and a chilled-out atmosphere!
Now that we've helped you plan your holiday and where to stay in Sitges, we'll be on our way. We just want to wish you an awesome vacation in Sitges and we hope you have a great time!
And don't forget Travel Insurance! We've put together a roundup of Travel Insurance for backpackers – check it out here, or if you're low on time, get a quote from World Nomads, our favorite travel insurance provider.
Do you own or run a kick ass hostel? Want to be featured in this list? Get in touch at [email protected]
"Find out how YOU can support the site. We work hard to put out the best backpacker resources on the web, for free! It's all about helping out our tribe of awesome backpacker readers [that's you!]. Please visit the link to find out how you can help keep the site going 🙂
For the sake of transparency, some of the links in our content are affiliate links. This means that if you book your accommodation, buy a book or sort your insurance, we earn a small commission at no extra cost to you. I only link to stuff I've actually used and never endorse products or services that are not up to scratch. Thanks for your support.