Valencia is one of Spain's most beautiful cities. Walking through the streets is a bliss – you can admire old architectural masterpieces only to turn around the next corner and explore the famous Calatrava's City of Arts and Sciences. From culture to nightlife, you can find everything in Valencia.
Valencia is one of Spain's premiere destinations, so loads of backpackers find themselves looking for affordable accommodation.
However, actually finding the right hostel can be a real struggle and a overwhelming process, but that's where we step in! We've found the 5 absolute best hostels in Valencia, put them all into one list and explained each of them in detail.
And if these hostels still don't meet your travel needs, we've added even more epic options at the end of this guide.
So no matter your travel style, whether you want to party, chill, or just find a cheap bed, our insider guide to the best hostels in Valencia has got the goods.
Let's get right to it…
Quick Answer: The Best Hostels in Valencia

Do You Want to Travel FOREVER??
Pop your email in below to get a FREE copy of 'How to Travel the World on $10 a Day!'.
What to Expect from Hostels in Valencia?
Hostels are generally known to be one of the cheapest forms of accommodation on the market. That doesn't just go for Valencia, but pretty much every place in the world. However, that's not the only good reason for staying at a hostel. The unique vibe and social aspect is what makes hostels TRULY special. Head down to the common room, make new friends, share travel stories and tips, or just have a great time with like-minded travellers from all over the world – you won't get that opportunity in any other accommodation.
You can find all sorts of hostels in Valencia, from cozy with great family-vibes to super big and modern. There might not be an insane amount of options like you would find in other major European cities, but the ones you can choose from offer some real bang for your buck. Valencia's hostels often shine when it comes to hospitality and staff.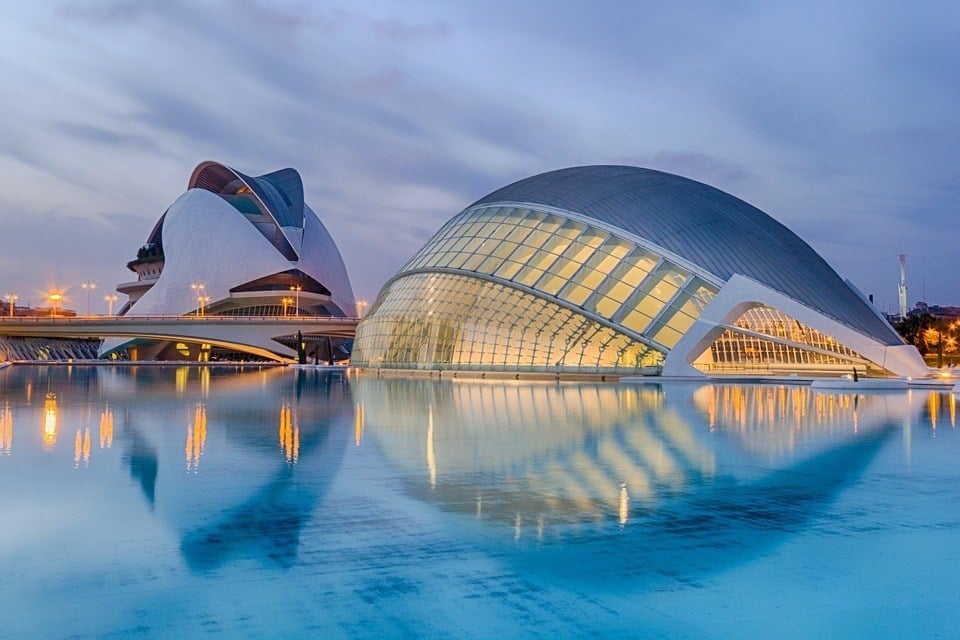 But let's talk more about the important stuff – money and rooms! Valencia's hostels normally have three options: dorms, pods and private rooms (although pods are rare). Some hostels even offer large private rooms for a group of friends. The general rule here is: the more beds in a room, the cheaper the price. Obviously, you won't have to pay as much for an 8-bed dorm as you would for a single bed private bedroom. To give you a rough overview of Valencia's prices, we've listed the average numbers below:
Dorm room (mixed or female-only): $13-15 USD/night
Private room: $56-71 USD/night
When looking for hostels, you'll find the best options on HOSTELWORLD. This platform offers a super safe and efficient booking process. All hostels are displayed with a rating and previous guest reviews. You can also filter your personal travel needs easily and find the perfect place for you.
Most of Valencia's hostels are located in the city centre, but you can find more options further out. Before booking your hostel, it's important to know where you want to stay in Valencia. To help you out, we've listed out top three neighborhoods below:
Old Town – this is the main tourist hub. You can find stunning architectural masterpieces and the Central Market here.
El Cabanyale – This district is for everyone wanting to stay close to the beach.
Ruzafa – This is the nightlife district and the hippest neighborhood in Valencia. Find art galeries, trendy cafes and cool festivals here.
Now that you know what to expect from hostels in Valencia, let's have a look at the best options…
The 5 Best Hostels in Valencia
We've brought you the best Valencia hostels and divided them into different categories, so you'll find exactly what you're looking for. Whether you want the best place to meet other solo travellers, somewhere to have a romantic stay in Lisbon or just a few of the cheapest hostels, we'll have the right one!
$$
Free Food
Bicycle Rental
Luggage Storage
The best hostel in Valencia overall has to be Home Youth Hostel Valencia by Feetup Hostels. Why? Because it's smack bang in the middle of town for one thing: it's just opposite the Llotja de la Seda, or the Silk Exchange, Valencia's prime tourist sight. Apart from being in the centre of town, this hostel has some super friendly staff who can give you all the info you need on local bars and restaurants.
But if you fancy lazing around all day, this clean hostel is a great place to do it: movies in a laid-back lounge and a fully stocked kitchen means you can chill and cook your own meals for free. Just right for a Valencia backpackers hostel!
Why you'll love this hostel:
Cozy Vibes
No bunk beds
Amazing staff
One thing that really makes this hostel stand out is the missing bunk beds – in fact, it's the only hostel in Valencia that doesn't offer them. But hold your horses, of course you're going to have a bed to sleep in. Instead of creaky, wobby bunk beds, everyone gets to sleep in their own twin-sized bed. All shared rooms are spacious enough to accommodate 4 beds and private lockers.
The common area isn't the biggest, but usually filled with like-minded travellers from all over the world. Most reviews from previous travellers point out the great atmosphere at Home Youth Hostel Valencia by Feetup Hostels, so if you're travelling alone, simply head to the common area and make some new friends. Of course, you could also just chill on the sofa with a good book…
2. Best Hostel in Valencia for Solo Travellers – Cantagua Hostel
$
Super Modern but Cozy
Cheap Breakfast
Eco-friendly
Hostel Cantagua is a relatively new hostel in the neighborhood – you guessed it – Cantagua. Located just moments from the hip and young Ruzzafa District, you'll be in the centre of some of the coolest happenings in Valencia. But don't worry, this hostel is the perfect place to escape the busy streets.
With super cozy dorm rooms, you'll be able to enjoy a good night's sleep and wake up refreshed and ready the next morning. Linen are free, so you don't even have to worry about bringing your own. Each bunk bed has its own curtain, which offers some additional privacy if you really want some time to yourself.
Why you'll love this hostel:
Amazing location
Library
Weekly events
When you get up in the morning, head to the kitchen area where you can enjoy a super fresh continental breakfast for only 2.50 Euros. Optionally you can also prepare your own meals in the fully equipped kitchen.
One thing we need to mention – Hostel Cantagua is a strictly no-party hostel. They want to offer a calm, friendly and relaxing atmosphere to all of their guests, so while you're allowed to consume alcohol inside of the hostel, you'll be asked to keep it on a respectful level.
For those people travelling alone, Hostel Cantagua is the ideal place to meet new people. Thanks to the super friendly staff, you'll be introduced to the hostel community and included in weekly events in the common area (that is if you want to join, of course).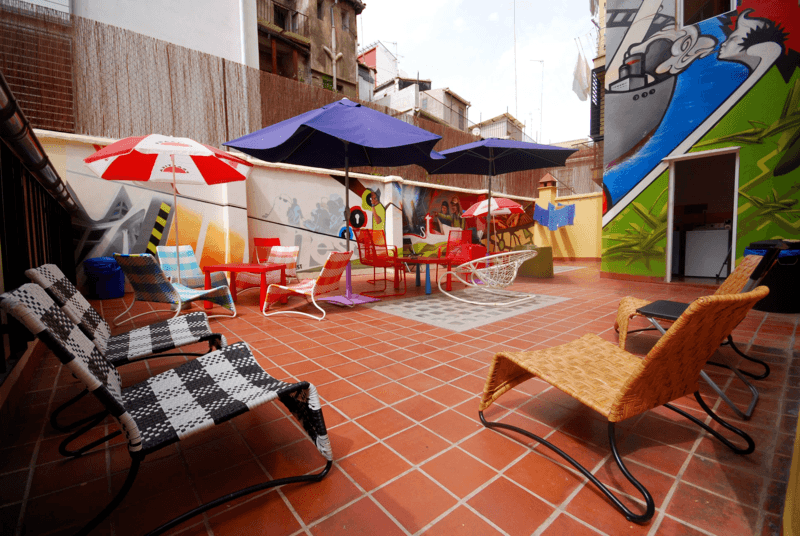 $
Air Conditioning
Bar & Terrace
Free Tours
Haven't found the right hostel for you yet? Don't worry, there are plenty more options waiting for you. To make the search a bit easier, we've listed more epic hostels in Valencia below.
Probably one of the best things about Purple Nest Hostel Valencia is its free tours, which is a great way for travellers to meet some people to hang out with during their stay in Valencia. These cover everything from tapas tours to universal pub crawls – and everyone likes those.
Why you'll love this hostel:
Big common area
Super helpful staff
3 Euro buffet breakfast
The backpacker party animals will love the on-site bar for a few pre-drinks, before heading out to Valencia's crazy nightlife. The hostel organizes free club tickets with free welcome drinks a few times a week, so be sure to join one of those nights. if clubbing isn't really your thing, you might as well just stay at the bar – the hostel is famous for its parties!
If you don't feel like partying and you want to just relax, no worries; a friendly atmosphere goes together with their high standards of security which makes you feel comfortable and sleep well.
During the daytime, you can chill on the hostel's terrace or head to the reception for some insider tips on what to see in Valencia. The staff is known to be incredibly helpful and kind, so if you need any help with sorting out your itinerary, be sure to ask!
4. Best Cheap Hostel in Valencia – The River Hostel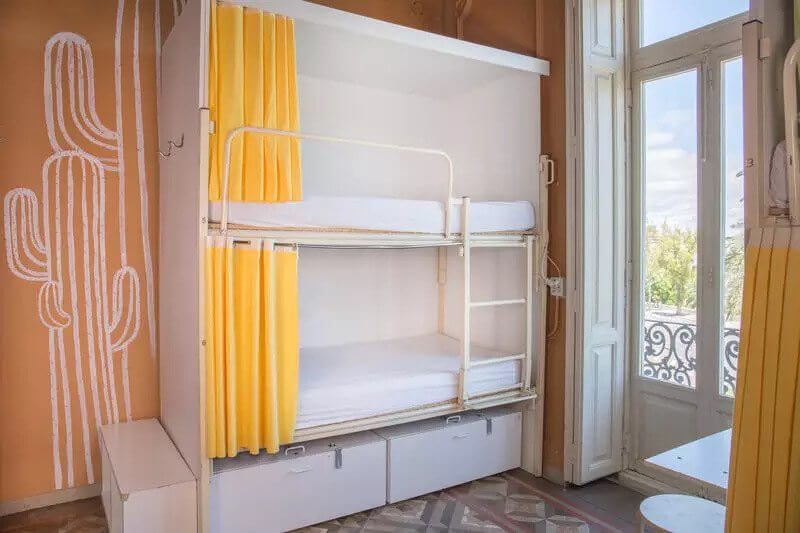 $
24-Hour Bar
Organised Activities
Heritage Building
For the best hostel in Valencia for travellers on a budget, look no further than The River Hostel. Not only is it literally a stone's throw from the Old Town, but the hostel itself is set in a beautiful heritage building. It's also super clean, there's memory foam mattresses, rainfall showerheads, a spotless kitchen… Need we say more? Yeah: there are paella classes (feat. unlimited sangria), Singstar and Fifa tournaments, and movie nights for guests to enjoy. A right bargain.
Cheap doesn't always mean you need to cut back on your expectations. In fact, River Hostel offers incredible value for just a little bit of money. Starting with the free breakfast, you're already saving yourself a few bucks before the day has properly started. On top of that, you're also super centrally located next to Turia Gardens, which is a short walk to the Valencia Cathedral and Alameda Metro Station.
Why you'll love this hostel:
Vending machines
On-site cafe
Bicycle rental
Money aside, River hostel offers much more than just an affordable night. It's also a great place to make new friends and get to know the local culture. The friendly staff is always ready to share their insider knowledge about the hidden gems of the city.
The interior design is pretty simple but welcoming. All rooms are spacious and flooded with light thanks to the big windows. If you're lucky, you'll even get a room with a mini balcony. Each bed comes with its own locker and curtains, so you even get some additional privacy, even in a shared room. You could also opt for a simple private room with a double bed.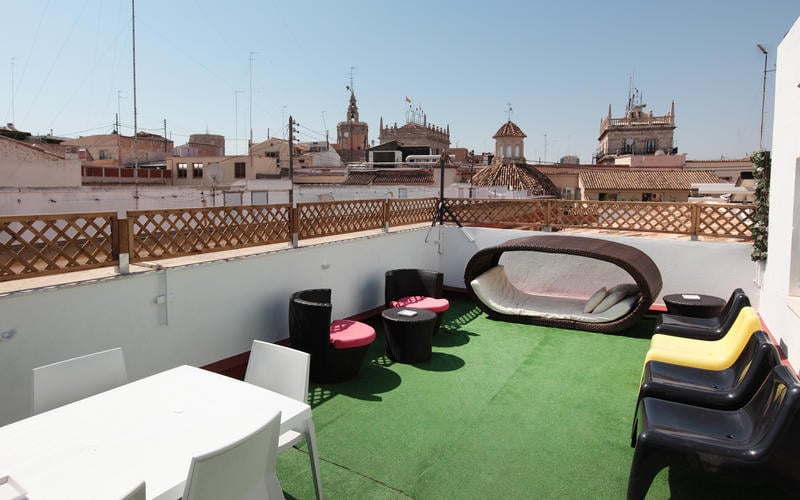 $$
Free Breakfast
Self Catering Facilities
Air Conditioning
If you're looking for some affordable privacy during your Valencia stay, Center Valencia Youth Hostel is the perfect choice. The private rooms are spacious and quiet, equipped with comfy beds and cable TV. Each private room also comes with a clean en-suite bathroom and air-conditioning.
The true highlight of this Valencia backpackers hostel has got to be the pub crawl though. But before the pub crawl, you and fellow travellers can gather on the rooftop terrace for a BBQ, beer and sangria – the perfect summer entertainment.
The amount of rooms at Center Valencia Youth Hostel (33, including private rooms) means that when this place is fully booked it's pretty popping. Add to that a central location for city exploration, and you've got yourself a good base and a great place for a party.
Why you'll love this hostel:
Amazing location
Vending machines
tourist info & free city maps
If you want to explore the city, be sure to head to the reception and ask the staff for a free city map. They'll be happy to help you plan your itinerary. While you're there, check out the bicycle rental. Cruising through the city is a great way to see as much as possible while giving your feet a bit of a rest.
You'll be located in the old part of the town, with an easy connection to the airport, train and bus stations. There are also plenty of famous attractions around. You'll get to pretty much all important sights within 10min of walking.
After a long day of exploring Valencia, you can head back to the hostel and prepare a tasty meal in the shared kitchen. The dining area is also a great place to meet the other travellers since the normal common area isn't the biggest.
Is This the Best Backpack EVER???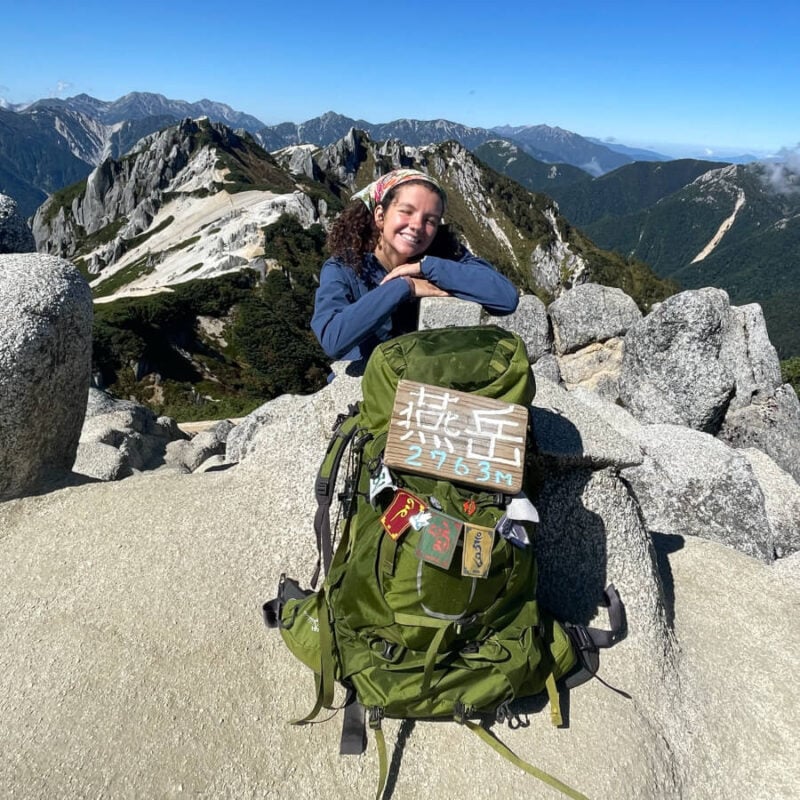 More Epic Hostels in Valencia
Haven't found the right hostel for you yet? Don't worry, there are plenty more options waiting for you. To make the search a bit easier, we've listed more epic hostels in Valencia below.
Best Hostel for Digital Nomads in Valencia – Up! Hostel Valencia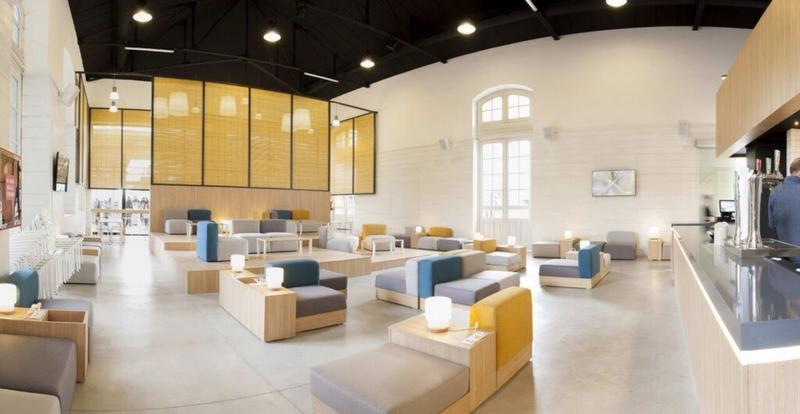 $
Free Coffee
No Curfew
(Huge) Common Room
Not only is Up! Hostel Valencia an absolute bargain, it's also got a great location: inside Valencia Train Station. That might sound weird but think about it, what do you want to do when you arrive in a new city? Traipse around hot streets, navigate a transport system you're not yet used to? No, you want to fling yourself into a room as soon as possible. That's why this hostel is great. It's also spacious and stylish inside, with so many places to sit and work that it's like a library crossed with a design museum. (Except it's also a hostel and it puts on live music some nights).
Best Hostel with a Private Room in Valencia – Hostal Moratin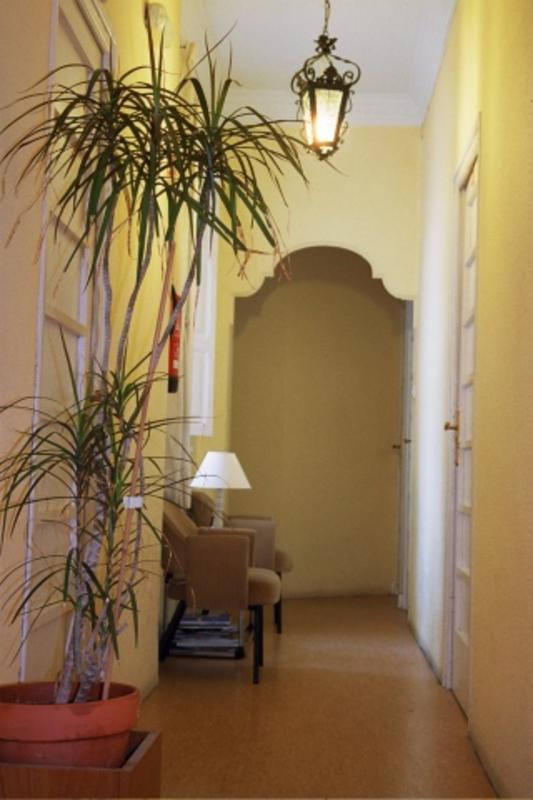 $$$
Private Bathrooms
Free Breakfast
Parking Available
Not every hostel that only features private rooms is a luxury affair, although Hostal Moratin in Valencia is pretty cool: floor to ceiling windows and private bathrooms are just the start of why it's sometimes nice not to have to think about dorms and sharing and stuff. The private rooms are double, twin and 3-bed affairs. Throw in a free breakfast and this bare-bones, family-run youth hostel in Valencia has some definite appeal for the unfussy.
Another Cheap Hostel in Valencia #2 – Quart Youth Hostel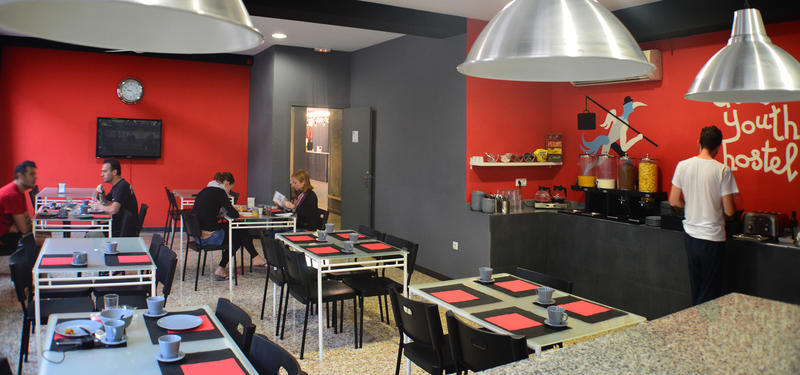 $
Free Tea
Self Catering Facilities
Ceiling Fan
The very central and stylish Quart Youth Hostel is also 'typically' hostel-like but in a modern way: there's a kitchen-slash-breakfast room, some sofas in reception, lockers, cool-looking bunk beds, and some private rooms with desks and towels. There's even a gym. The reception can provide you with maps of Valencia, tourist information, tickets for some of its top attractions – you can also borrow a hairdryer or iron if you need to smarten up for a night out. Put more simply, you wouldn't go wrong staying at this Valencia backpackers hostel.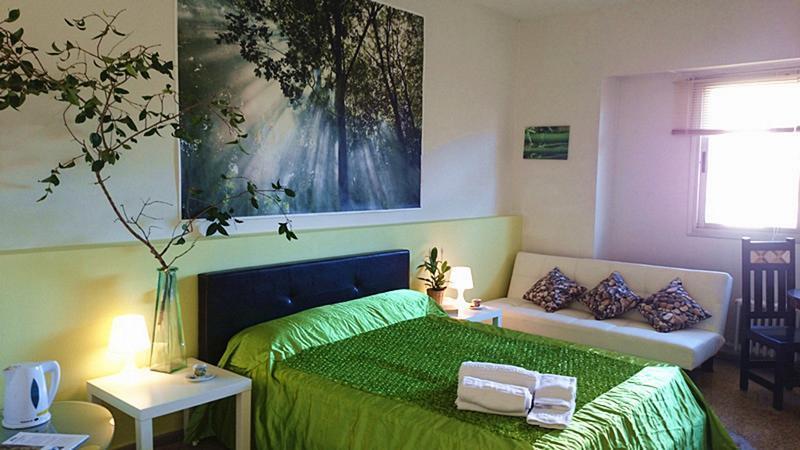 $$
Common Room
No Curfew
Complimentary Water
So this isn't exactly a Valencia backpackers hostel, but regardless of its private rooms the big common area at Valencia Suits You is a great place to meet people from all over the world. The atmosphere is relaxed, so it's not really a party place, but it doesn't need to be: it's a cute and clean place to sleep after a day exploring Valencia. Plus, it's got free croissants and orange juice for breakfast. And just 25 minutes from the airport whilst being in the heart of town isn't a bad shout either. 'Complimentary Water' may sound strange, but in Spain, this is a big deal.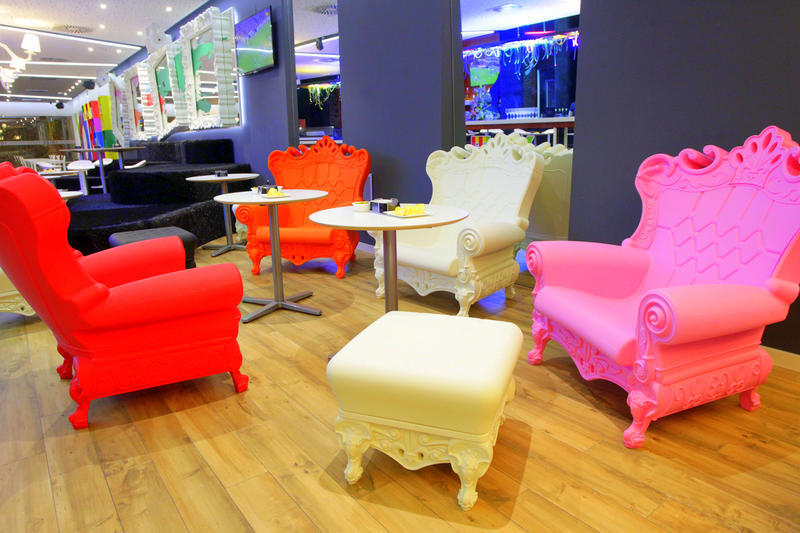 $
Bar & Restaurant
Common Area
Self Catering Facilities
The newly renovated Urban Youth Hostel is definitely a good choice, but really, could this be the coolest hostel in Valencia? Listen up: each dorm bunk has plugs, an electronic locker, and personal reading light – talk about luxury, right? But wait a sec: there's a restaurant serving up Valencian and international cuisine, a bar, a comfy 'chill zone', a lounge with a projector, a massive and well-equipped kitchen, and rooftop terrace for some serious socialising-in-the-sun action. And the cherry on top: shared bathrooms are separated by sex (let's be honest, when they're not it can be awkward for everyone).
Another Cheap Hostel in Valencia #1 – Red Nest Hostel Valencia
$
Self Catering Facilities
Air Conditioning
24-Hour Reception
Bar – check. Terrace – check. Kitchen – check. There's everything you need to have a good time in the heart of Valencia at Red Nest Hostel, cousin to the Purple Nest Hostel. Of course facilities are a start, but what about people? You'll be pleased to know that they're pretty alright too. In fact, they're really cool at this top hostel in Valencia. The team here can give you some good recommendations for what to do in the city, e.g. for where a local might eat, to help you get that authentic Valencia experience you're looking for. Oh and the aforementioned bar also has a happy hour.
Red Nest Hostel Valencia is one of our favourites in Valencia but they're not taking guests right now. We're not sure if they're closed for good but we hope they'll come back soon.
Best Hostel for Couples in Valencia – Valencia Lounge Hostel
$$$
Bicycle Rental
Self Catering Facilities
Free Tours
Everyone knows that couples who stay in hostels really are only looking for a cheap place to stay that isn't a hotel. So here's one for you: Valencia Lounge Hostel. Weirdly enough it isn't actually a hostel since there are no dorms, but then again who makes the rules? Private room prices in this central hostel are on par with other hostels except the setting is super hip and all design-y so couples should love it here. Plus there are shared bathrooms and a chilled communal lounge so you feel like you're doing the whole hostel thing. But yeah, looks-wise this is cool AF making it our choice for the collest hostel in Valencia.
Valencia Lounge Hostel is one of our favourites in Valencia but they're not taking guests right now. We're not sure if they're closed for good but we hope they'll come back soon.
Russafa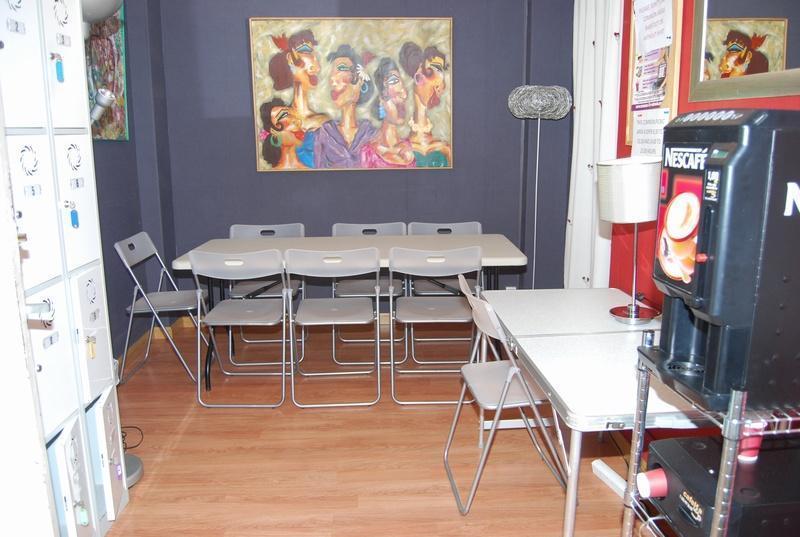 $$
Free Breakfast
Common Room
No Curfew
It's basic, but cosy Russafa is a highly recommended hostel in Valencia. The staff are super friendly, the atmosphere is great, the location is decent. Sometimes dorms can feel a bit dark and tucked away but the rooms here are light and don't make you feel as though you've woken up in a box. Another definite plus at Russafa is its cleanliness: this place is clean.
It's a priority – "We specially take care of cleanness," they say. It's not the coolest hostel in Valencia, but it's warm and welcoming (and did we mention clean?) and we'll take that over vintage tiles and exposed pipes any day.
Russafa is one of our favourites in Valencia but they're not taking guests right now. We're not sure if they're closed for good but we hope they'll come back soon.

Our GREATEST Travel Secrets…
Pop your email here & get the original Broke Backpacker Bible for FREE.
La Casa Del Colibri Youth Hostel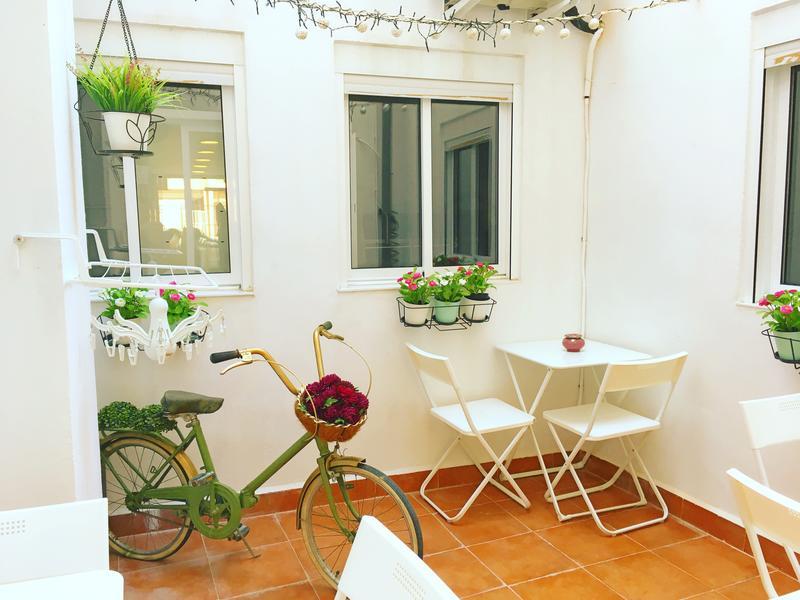 $
Common Room
No Curfew
Air Conditioning
La Casa Del Colibri Youth Hostel is a top hostel in Valencia; though billed as an 'eco hostel', it's no-frills, cute 'n' cosy dorm living. It's not central, fine, but that does mean that it's nearer the beach, which is a 20-minute wander away. And if you like beaches, how could you resist? There is the added bonus here of a complimentary service of tea and cookies in the morning, which to be honest sounds like a start to the day that we can get on board with.
La Casa Del Colibri Youth Hostel is one of our favourites in Valencia but they're not taking guests right now. We're not sure if they're closed for good but we hope they'll come back soon.
Albergue Coll Vert Park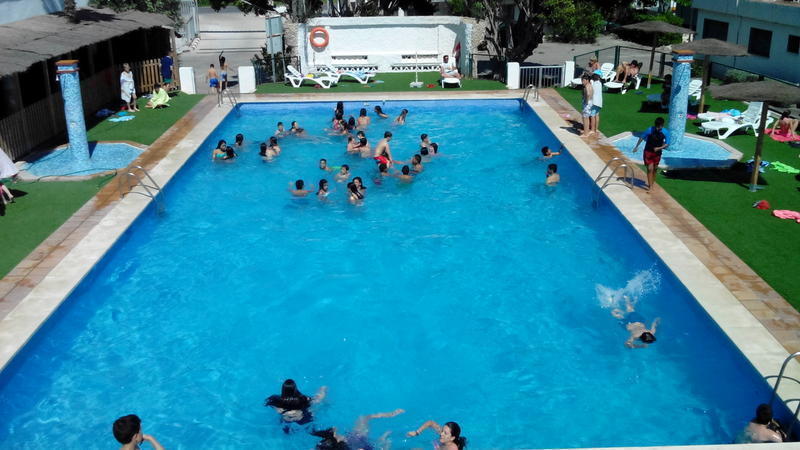 $
Swimming Pool
Bar & Cafe
Beach
The downside to Albergue Coll Vert Park is that it's located way out from the centre of Valencia. The upside to this is that you're literally a few minutes' walk away from a beautiful beach. Though buses to town stop at 10pm (Coll Vert has its own stop), if you've got your own car being out of town isn't too much of an issue – not when there's the sea to wake up to. It's also a recommended hostel in Valencia for nature lovers due to the beautiful Albufera National Park being just south of here. Chuck in a pool and onsite restaurant and this sounds like a pretty sweet deal for a summertime trip to Spain.
Albergue Coll Vert Park is one of our favourites in Valencia but they're not taking guests right now. We're not sure if they're closed for good but we hope they'll come back soon.
Innsa Hostel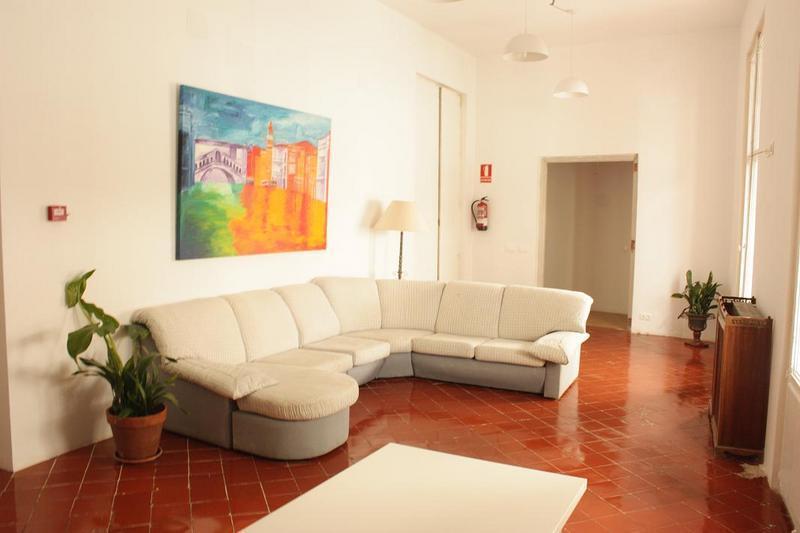 $$$
Self Catering Facilities
Common Area
Heritage Building
We round up this selection of top hostels in Valencia with this little gem: Innsa Hostel. Now, it's got no dorms but don't write it off because it's LITERALLY STUNNING. So it's basically in a building with a courtyard from the 16th century in a historic part of town; apparently, it was the studio of a Renaissance artist called Juan de Juanes. But aside from the awesome heritage and dreamy simplicity, what else is there at this awesome youth hostel in Valencia? The staff: they're super welcoming, make incredibly tasty paella and give very good tips on non-touristy events and things to do.
Innsa Hostel is one of our favourites in Valencia but they're not taking guests right now. We're not sure if they're closed for good but we hope they'll come back soon.
What to Pack for your Valencia Hostel
Pants, socks, underwear, soap?! Take it from us, packing for a hostel stay is not always quite as straightforward as it seems. Working out what to bring and what to leave at home is an art we have perfected over many years.
Check out our definitive Hostel Packing list for our top packing tips!
FAQ about Hostels in Valencia
Here are some questions backpackers ask about hostels in Valencia.
Travel Safety Tips for Valencia
ALWAYS sort out your backpacker insurance before your trip. There's plenty to choose from in that department, but a good place to start is Safety Wing.
They offer month-to-month payments, no lock-in contracts, and require absolutely no itineraries: that's the exact kind of insurance long-term travellers and digital nomads need.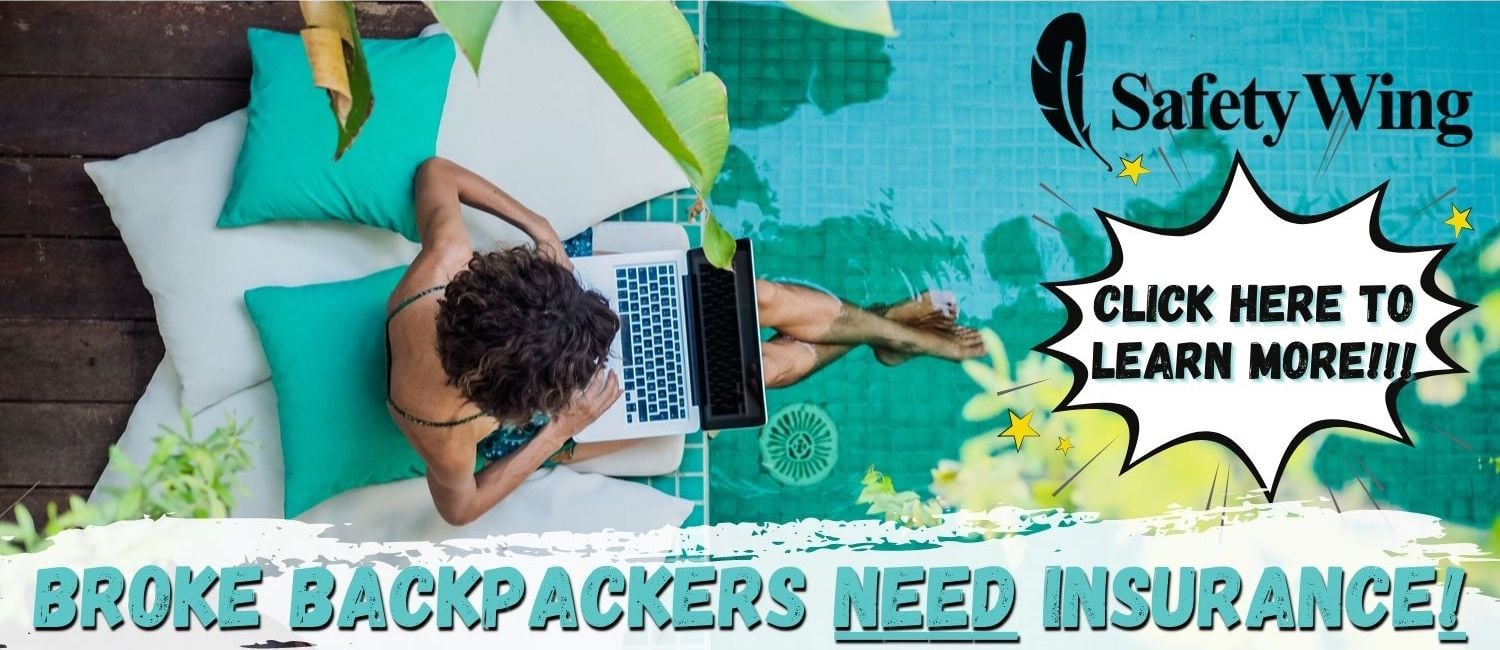 SafetyWing is cheap, easy, and admin-free: just sign up lickety-split so you can get back to it!
Click the button below to learn more about SafetyWing's setup or read our insider review for the full tasty scoop.
Over to you
There you have it! The 5 best hostels in Valencia. We know that this guide makes picking a hostel easy – the only hard part is deciding what you're going to do with all that money you saved!
Still having a hard time picking? Maybe you would prefer to check into an Airbnb in Valencia?
Or if you need us to choose a hostel for you, there's a ton of cool hostels to pick from. Go with Home Youth Hostel Valencia by Feetup Hostels – our pick for top hostel in Valencia for 2022!
If you think we've missed anything or have any further thoughts, hit us up in the comments!
---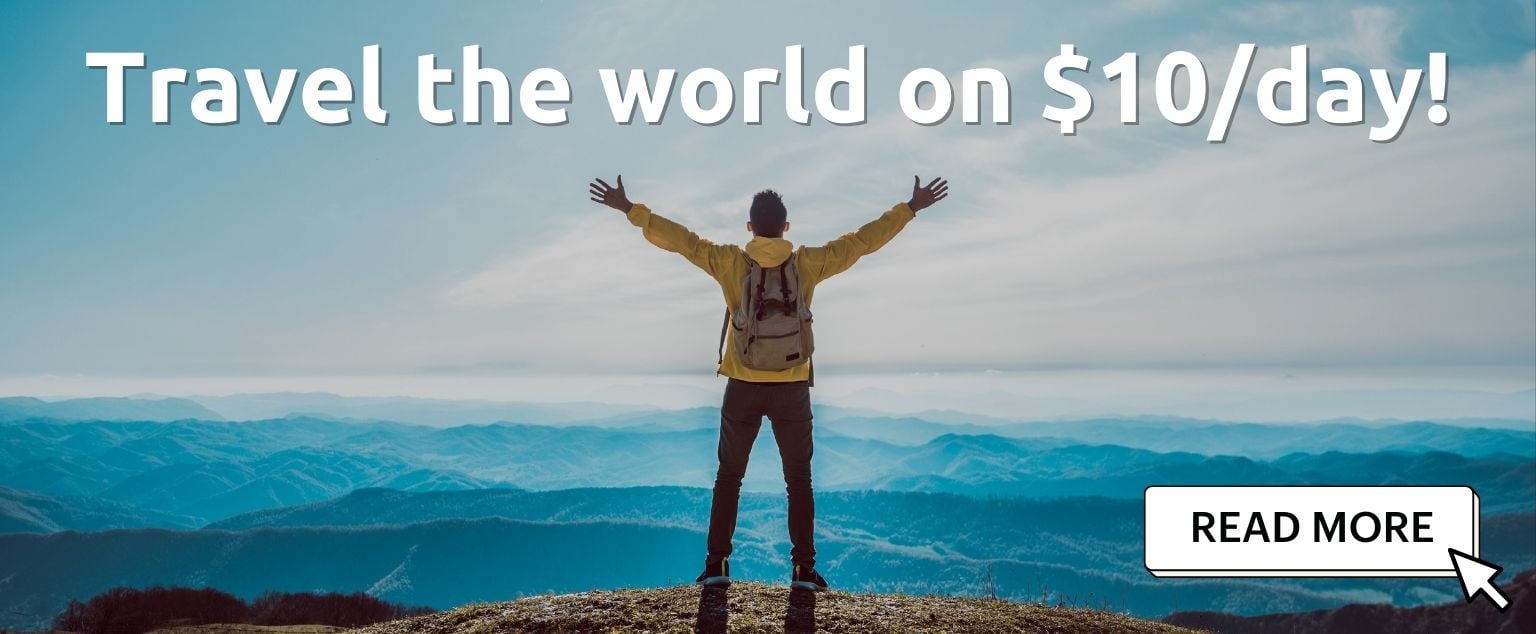 And for transparency's sake, please know that some of the links in our content are affiliate links. That means that if you book your accommodation, buy your gear, or sort your insurance through our link, we earn a small commission (at no extra cost to you). That said, we only link to the gear we trust and never recommend services we don't believe are up to scratch. Again, thank you!