Kyoto, once the capital of Japan, is a quintessential destination brimming with tradition: colorful shrines, temples and gardens, Geisha sightings, sushi and kaiseki dining, bamboo forests, and tea ceremonies.
Kyoto is also a modern, quirky, and frankly, hipster city. In this post, we are going to shine some light on the 11 best things to do in Kyoto for all those artsy, coffee-holics out there.
Best Places to Stay in Kyoto
Looking for somewhere awesome to stay in Kyoto? Below are my top picks for the best places to stay in Kyoto…
If you want to learn more about backpacking Japan, check out this full guide on Backpacking Japan!
$$
8 minutes from Kyoto Station
Book Lounge
No Curfew
Set inside an awesome historic building, Hostel Haruya Book is super popular among backpackers and is easily the overall best hostel in Kyoto. Located less than 2 km from Kyoto Station, Hostel Haruya has a ton of activities organised by the friendly English speaking staff, making it definitely a fun and lively hostel to be in.
There's a communal kitchen where you can fix yourself a quick breakfast before you head out for the day. You can chill in the common area or make use of their super-fast Wifi which is reliable enough to quickly catch up with friends and family back home over video.
Best Hostel for Solo Travelers in Kyoto — Kyoto Hana Hostel
$
5 minutes from Kyoto Station
Special discount for every 4th night spent at any of the J-Hoppers and Hana Hostel properties across Japan
Lots and lots of Freebies
If you are on your own and you have a budget to stick to, it doesn't get better than Kyoto Hana Hostel. One of the best budget hostels in Kyoto, Kyoto Hana Hostel has tons of freebies like Wi-Fi, English maps, Green Tea, Coffee, luggage storage, and even washing powder. The $15 price may seem a bit over the top for a solo traveler, but its closeness to the main hotspots in Kyoto and the endless facilities makes it worth every penny.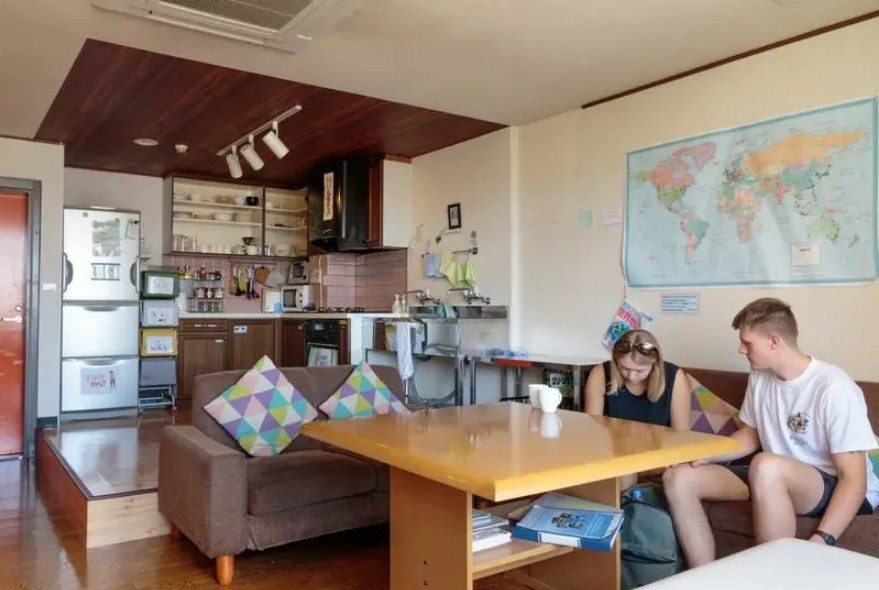 $$
Free Games and Kimono Dress-up
1 minute from Kiyomizu Temple, Gion, and Nijo Castle
One-day Bus Pass
One of the best youth hostels in Kyoto, J-Hoppers Kyoto Guest Hostel is just a stone's throw away from Kyoto Station and is an easy base to explore Kyoto. Easily one of the coolest hostels in Kyoto, J-Hoppers has a lot of fun activities and games on offer and also lets you try on a Kimono for free!
You can meet people from all around the world here and make plenty of new friends. A great Japanese bar and restaurant is just around the corner.
Best things to do in Kyoto
I've listed 11 fun things to do in Kyoto below, including the best cafés, shops, and places to go in Kyoto.
Best Trendy Cafés and Coffee Shops in Kyoto
Tea is not the only hot and steamy beverage served in Kyoto. Coffee and cafes are quite popular too. The city has a collection of quirky coffee spots that are worth a visit just for the atmosphere.
Located in the Gion district, this exclusive cafe requires a special code for entry. It's located under the Cacao Market, and you must ask one of their staff members for the code to get in. We did warn you that this is no ordinary Kyoto itinerary!
The code changes everyday but once you enter, you'll go down a set of steps that will take you to the hidden coffee spot. It's full of wood paneling and old books. This is definitely one of Kyoto's points of interest that you can't miss.
2. %Arabica Coffee
This clean-cut, beautifully designed cafe is one of the best coffee destinations in Kyoto. The interior is minimalist with shiny espresso machines and lots of white space.
The lattés are highly recommended, especially for the foam artwork.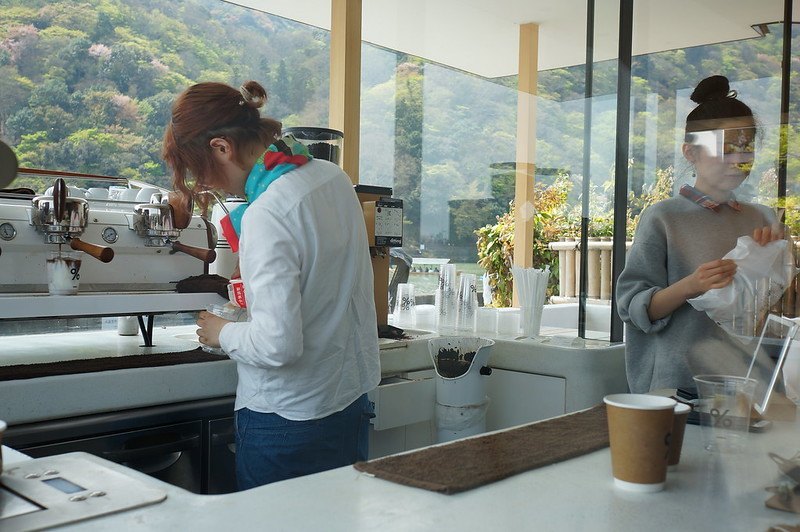 3. Cafe Bibliotic Hello!
This cozy cafe has walls of books and its gallery of artwork. It's open, airy, and has a great selection of food too. The wooden accents and eclectic furnishings make this place feel like home.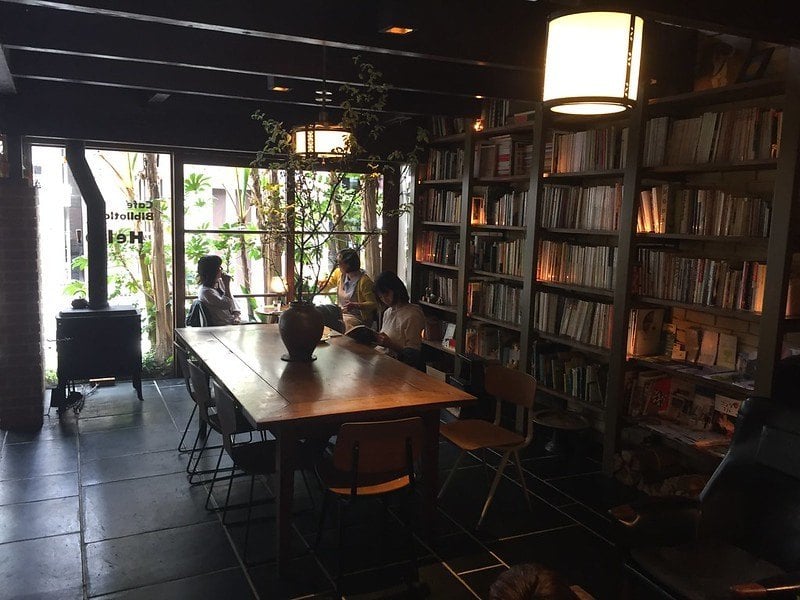 4. Saraca Nishijin
Saraca Nishijinis a coffee shop with one foot in history and the other in modernity. This place use to be one of the nicest public bathhouses in the city. Fast forward to the present day and Saraca Nishijinis has cemented its place as one of the coolest coffee shops in town.
I wouldn't say they make the absolute best coffee in Kyoto, but the atmosphere and vibe make up for any shortcomings their coffee drinks may have. The cafe also serves tasty bites if you are keen to sample some traditional Japanese coffee shop fare.
Best Breweries and Bars in Kyoto for Hipsters
Craft beer and cocktails allow you to taste the local flavors and experience the trends of Kyoto.
Kyoto may be traditional, but they have a few watering holes that show their innovation when it comes to alcohol.
5. L'Escamoteur Speakeasy-Style Bar
Exposed light bulbs, antique decorations, and a dimly lit bar is what you'll find at L'Escamoteur. It looks like a collector's attic from the 1800s and is run by bartenders who are often wearing top hats and bow ties.
The cocktails are true works of art and they look as if they are being made in a scientist' lab rather than a bar.
6. Kyoto Brewing
This venue has the industrial feel of a traditional brewery but is open to the public for tasting. You can pop in to get a look at the brewing setup, and if the weather is good, you can drink your beers outside.
Sometimes they have a food truck so that you can grab a bite while you enjoy the brews.
7. BEFORE9 Brewpub
This pub looks more like a traditional, Japanese restaurant than a bar. However, the minimalist design and exposed light bulbs create an inspiring atmosphere to try some new brews.
They serve up delicious small plates and a wide selection of Japanese craft beers. This brewpub is definitely one of the best things to do in Kyoto at night! You may even catch an old Samurai film playing on the projector.
Need to travel to Kyoto on the cheap? Use Bookaway to find the best deals on bus, plane, train, and ferry tickets. It's easy to use and saves you time and money. Once you've arrived, why not use what you've saved to treat yourself to a cold beer and a bite to eat?
Book your transport on Bookaway now to guarantee your seat and for the right price.
Best Vintage and Specialty Shopping in Kyoto
If you love vintage clothes and antiques, Kyoto is full of treasures. A little specialty shopping can result in a truly unique wardrobe and vintage souvenirs that beat a Geisha magnet or a pair of chopsticks.
8. Harajuku Chicago
The entire upstairs portion of this shop is full of vintage kimonos! They are all lightly worn and are authentic, unlike the ones sold to tourists. You can get yourself a beautiful, traditional outfit without spending your entire budget.
Definitely, make sure to stop by Harajuku Chicago for a unique shopping experience and one of the coolest things to do in Kyoto!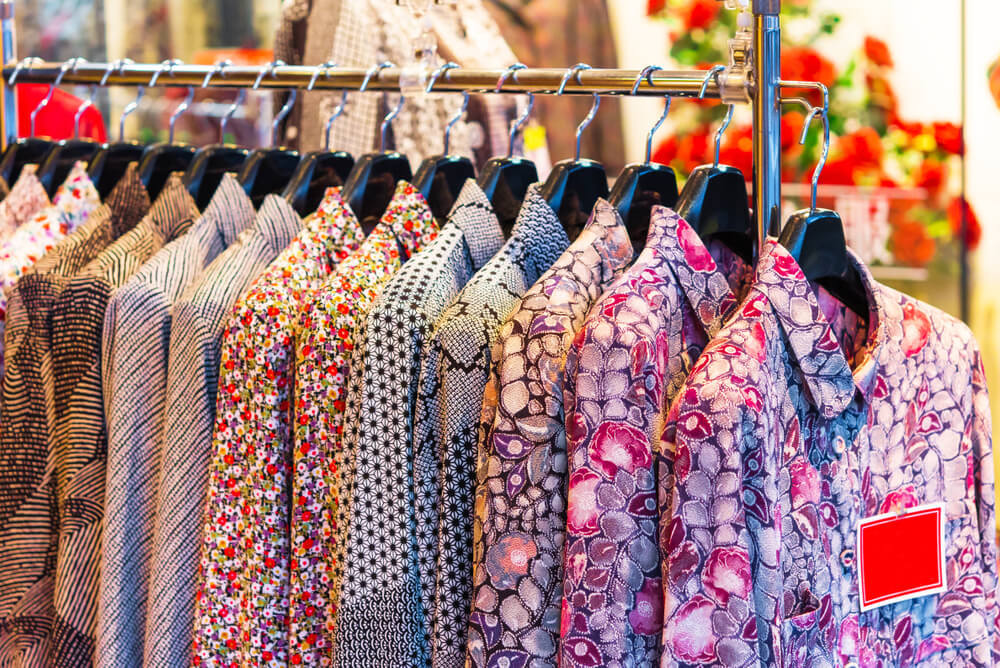 9. Kumagai Dougusyo
This oddity shop sells antiques and vintage items. It has a history of more than 100 years and is full of delicate chinaware, vintage games, antique art, and tableware.
It has a retro atmosphere so just window shopping can be fun too.
Health and Wellness in Kyoto
Below, I cover some of the best things to do in Kyoto with regard to your personal well-being! Treat yo self.
10. Guided Meditation on a Mountain With a Buddhist Monk
While not actually in Kyoto, Mt. Koyasan is just a day trip away. You can spend the night in a temple while taking care of your health and wellness.
Many of the temple stays have traditional, Japanese baths and offer guided meditation classes with real Buddhist monks. Plus, the serenity that comes with such a beautiful and peaceful atmosphere is sure to keep you at ease.
This is definitely one of the most unique things to do in Kyoto!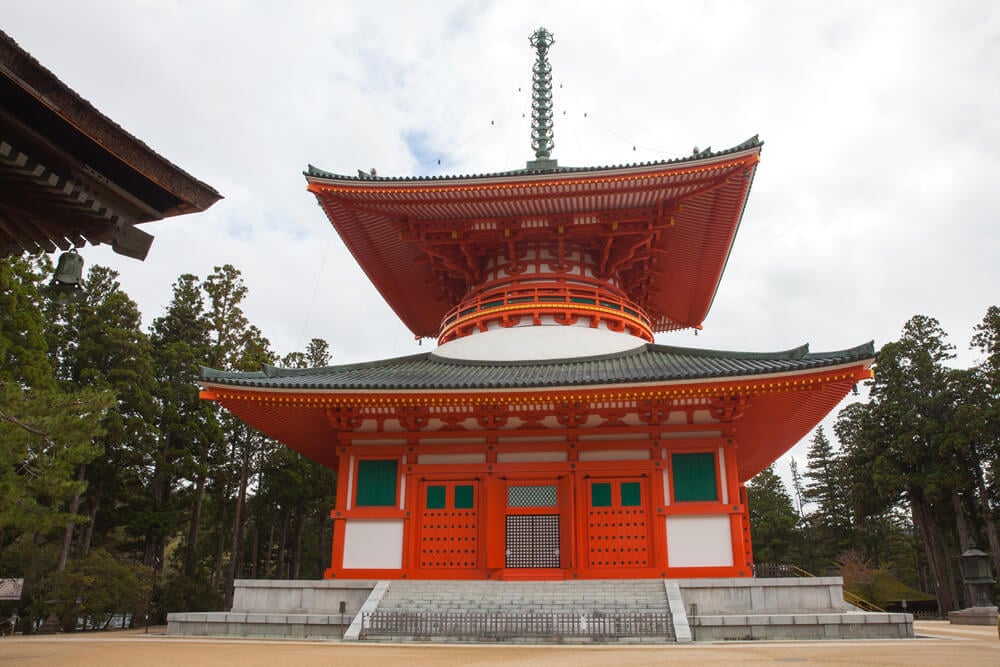 11. Acupuncture
Acupuncture offices can be found all over Kyoto. This eastern medicine practice involves resetting the body's flow of energy to relieve pain, chronic illnesses, and mental stress. It's a relaxing way to experience the health and wellness culture of Kyoto.
Kyoto is a city of tradition and culture. However, traditional Japanese culture isn't the only highlight here. Make your way to coffee shops, breweries, vintage stores, and meditation rooms to discover the trendy, what some would call 'hipster' alternative scene in Kyoto.
---
Find out how YOU can support the site.
We work hard to put out the best backpacker resources on the web for free! It's all about helping out our tribe of awesome backpacker readers (that's you!). Please visit the link to find out how you can help keep the site going 🙂
For the sake of transparency, some of the links in our content are affiliate links. This means that if you book your accommodation, buy a piece of gear, or sort your insurance through our link, we earn a small commission at no extra cost to you. We only link to stuff that members of the Broke Backpacker team has actually used and never endorse products or services that are not up to scratch. Thanks for your support!