Long Island is a place of extremes. Separated from the hubbub of Manhattan by East River tidal estuary, this large island juts out into the Atlantic Ocean.
Venture out and you'll discover a world of sandy barrier islands, dramatic coastlines, marshes, and remote peninsulas. Long Island boasts a fair few preserves, state forests, and parks too, which make the whole island a true delight for hikers.
Wait, hiking in Long Island? Is that a thing? Damn right it is! But if this is all news to you, and it's piquing your interest, you've come to the right place.
We'll run you through some safety considerations and what to expect on the trip. We'll give you tips on where to stay and show you some of the best hikes in Long Island.
Let's get this started.

Do You Want to Travel FOREVER??
Pop your email in below to get a FREE copy of 'How to Travel the World on $10 a Day!'.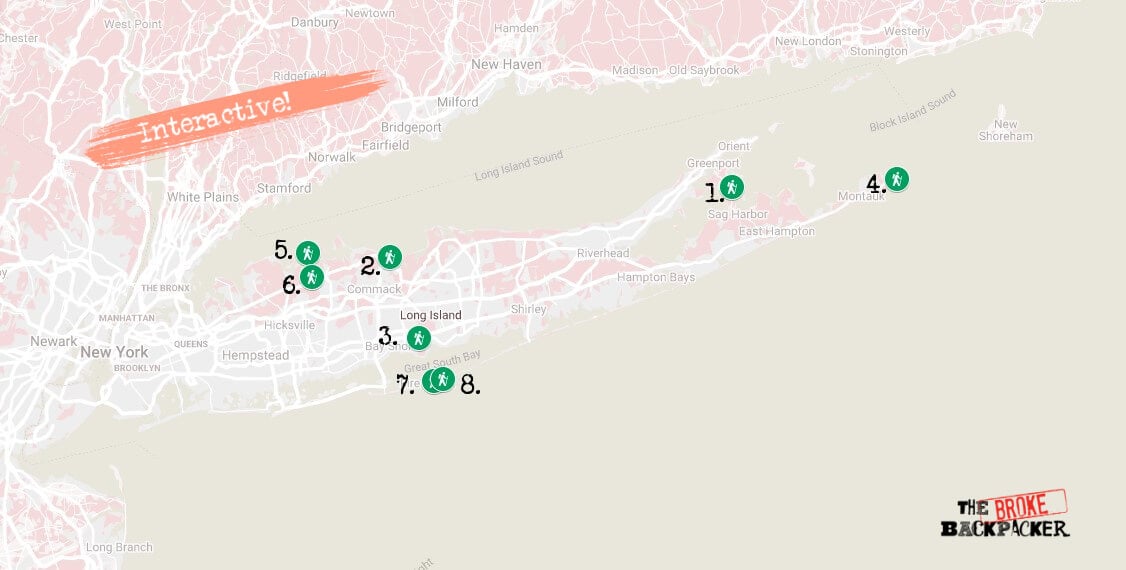 Situated in New York state, this slice of the Northeastern US has some impressive scenery, with patches of protected land that pockmark the island and stretch along its picturesque coast.
Given its proximity to the largest city in the US, though, Long Island is a reasonably dense place. Over 7.5 million people live across its 3,629 square kilometers, but that doesn't mean you should push it to the side.
Being both a small place and one that people seek for retreat purposes (especially from NYC), Long Island's natural beauty is just a little more compact.
Head out to Montauk Point, for example, and you'll discover a dramatic, forlorn stretch of rugged coastline looking out into the Atlantic Ocean. Fire Island offers up seemingly endless sandy beaches and dune hiking, while Cold Spring Harbor State Park offers woodland hikes and a few challenging trails.
You'll find most of the hikes in Nassau and Suffolk County, the most "rural" parts of Long Island. And if you're wondering when to visit, well, that'd be summer. Spring is nice, and autumn will bring the fall foliage, but summer has warmer and more reliable weather in general.
Though Long Island may not have the wilderness areas of other parts of the country, that doesn't mean hiking here is always easy. Some hikes can be tough!
But we'll dive deeper into that in a sec, let's run you through some safety tips for a minute.
2000+ Sites, Unlimited Access, 1 Year of Use – All. Absolutely. FREE!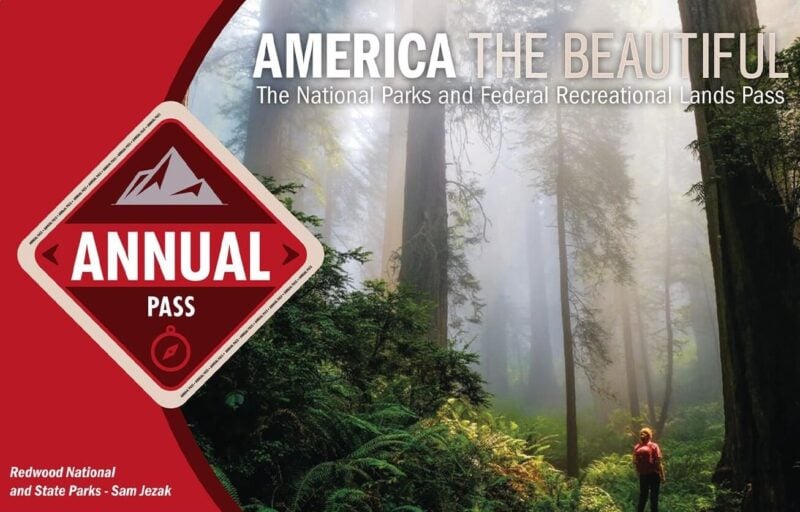 The USA is blisteringly beautiful. It's also blisteringly expensive! Visitng two national parks in day can run you $70+ in entry fees.
Orrrr… you kick those entry fees to the curb, buy an annual 'America the Beautiful Pass' for $79.99, and get unlimited access to ALL 2000+ federally managed sites in the States totally FREE!
You do the math. 😉
Buy the Pass!
Long Island Trail Safety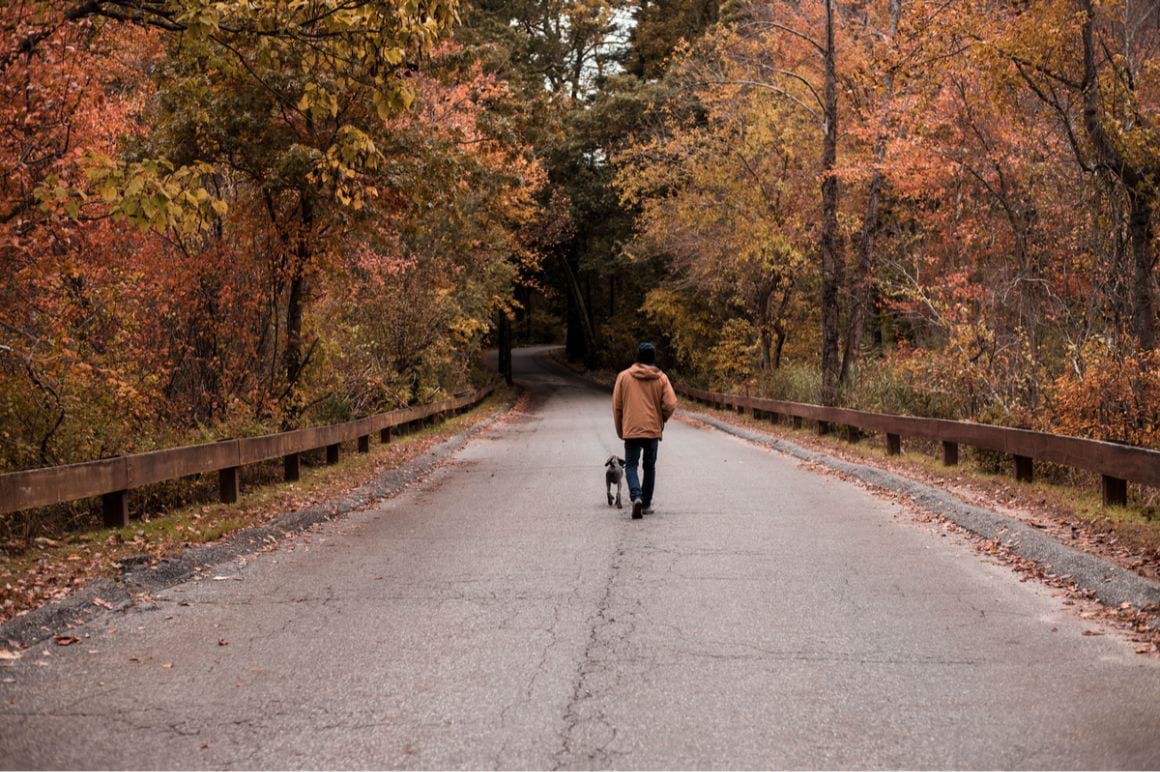 Long Island is an amazing spot to get out in nature and hike. It has a surprising amount of trails waiting for you to tackle them, and a lot of them are very well-kept. They're known mainly to locals, who love to hike among the beaches and woodlands.
It's true that hiking in Long Island is not the same as hiking in one of the iconic national parks: there's no vast wilderness or extreme temperatures. But before you get those walking boots on, there are still things to consider before you go.
Check the weather – To prep for any hike, you should always check the weather forecast for the day. Weather changes all the time, and you will want to know what to expect and pack accordingly. After periods of heavy rain or snow, some paths can become waterlogged and impassable.
Know what lays ahead on the trail – Spend some working out what the trail entails. Are there any complicated sections or parts that may involve walking through boggy mud?
Bring the right gear – Yes, it's not going to be a mountain ascent, but you'll still need the right gear for a hike in Long Island. Make sure to bring plenty of water, too! More on that in our What to Bring on Your Hike section.
Bring along a map – Using your phone to find the way might seem like a good idea, but it isn't always reliable. Make sure you have a physical copy of a map; visitor centers will often have maps you can pick up for free.
Don't push yourself – It can be hard to know when to stop or what your limits are. If you're on a trail and you don't think you have what it takes to complete it, it's ok to turn around and go back. Hike with a buddy if you can, and always allow yourself extra time to complete it!
Get some insider knowledge – Ask at your accommodation or at a visitor center to see if they have any experience of the trail or helpful hiking tips you might need to know about. Locals know best!
Respect the natural environment – The natural environment of Long Island is there to be enjoyed, so don't pick the wildflowers or feed any of the animals that call this place home — leave no trace behind.
Get insured – Being covered means you can rest easy knowing you'll be looked after just in case anything happens during your trip — look into it!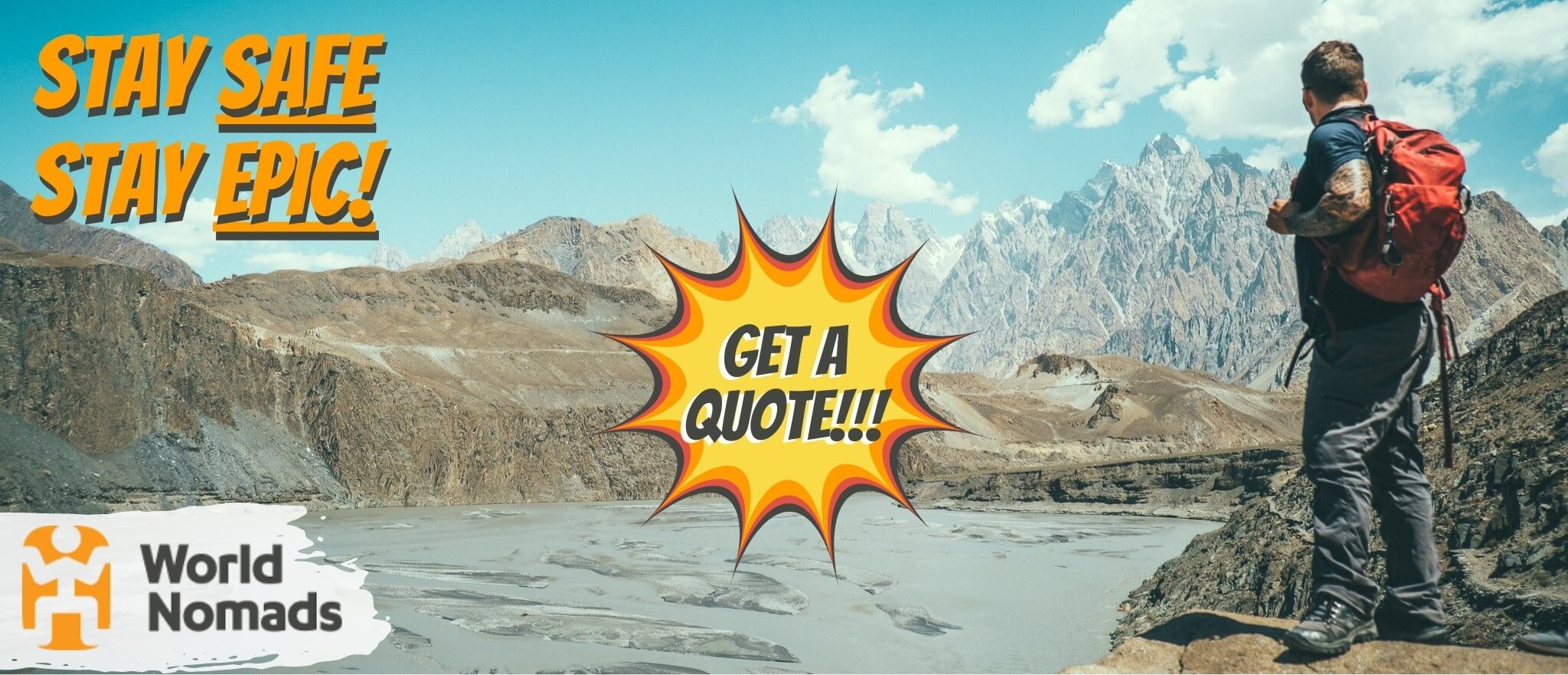 World Nomads' mission is to support and encourage travellers to explore their boundaries. They offer simple & flexible travel insurance, and safety advice to help you travel confidently.
They've been doing it since 2002 – protecting, connecting, and inspiring independent travellers just like you.
Get a quote below or read our in-depth review!
Now that you're suitably clued up on what to expect when you go hiking in Long Island and you've got some safety tips under your belt, it's about time we move onto the main event.
So, what are the best hikes in Long Island? We have 8 of them for you, and there are options for just about any fitness level — from beginner walkers to seasoned hikers. Many of the hiking trails lead through parks, meaning they're usually well-marked and easy to follow.
You can make 'em harder by stitching different tracks and trails together, so this list could be a good guideline for your big Long Island odyssey!
1. Joan C. Coles Loop – The Best Day Hike in Long Island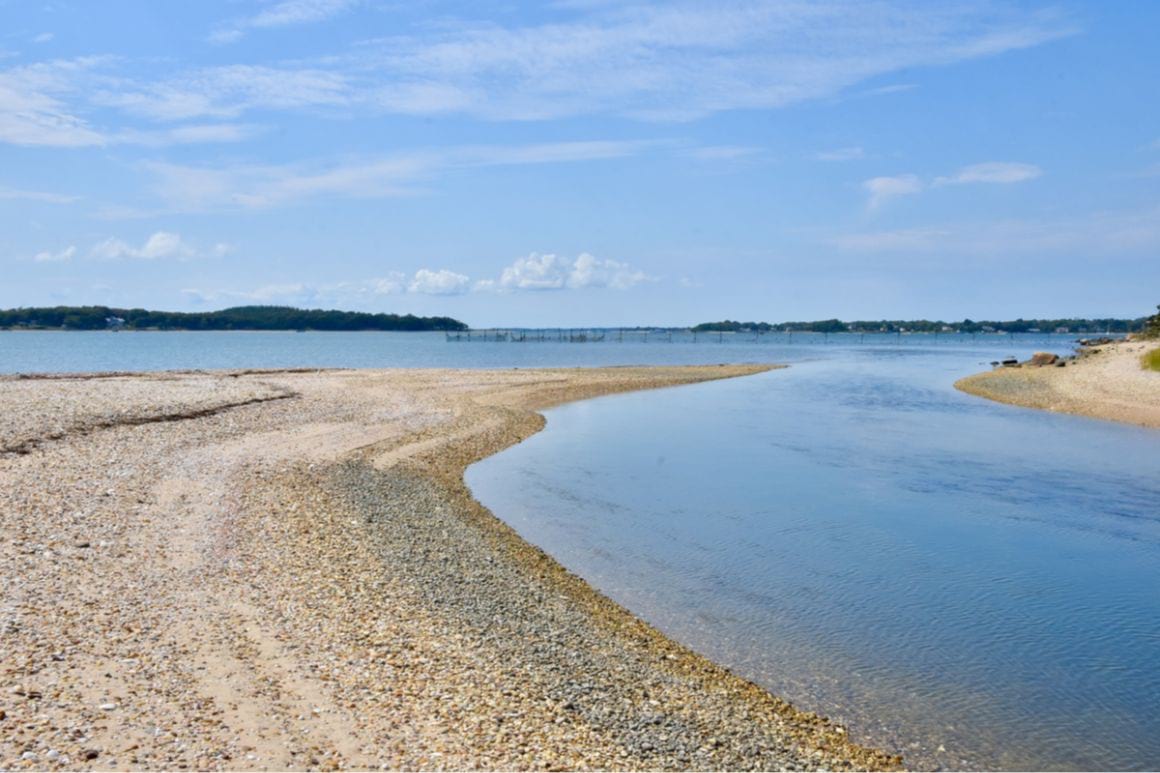 For those of you who really want to get out of the city, the Mashomack Preserve is where you should go for a hike in Long Island.
Spanning almost 2,100 acres, this protected area of diverse habitats is just 90 miles from New York City; it takes up around a third of Shelter Island, which is situated on the eastern end of Long Island.
The Joan C. Coles Loop offers the chance to spot wildlife and explore the natural environment along the coastline, adventuring into woodlands and through fields. In order to protect the environment, this trail is for hiking only — and that means no jogging, cycling or horseback riding is allowed.
There is a selection of trails on the Joan C. Coles Loop that you can choose from — Red, Yellow, Blue, and Green. Some of them connect to each other, which means you can opt to have a longer walk or just a stroll, depending on what you're feeling.
The Blue Trail, at 4.3 miles, is the longest of these, crossing over undulating hills, going through oak-hickory forest and skirting the Great Swamp along its route.
When walking, you can meditate on the fact that this place was close to becoming a shithole of mansions and golf courses in the 70s. It's certainly much better the way it stayed!
Length: 12.6 km
Duration: 4 hours
Difficulty: Easy
Trailhead: Foxen Creek Road (41°03'19.4″N 72°18'33.5″W)
2. Sunken Meadow Trail – Most Beautiful Hike in Long Island
Sunken Meadow State Park is situated in Suffolk County on the north shore of Long Island. Also known as Governor Alfred E. Smith State Park, and covering 1,287 acres, it's a region that boasts beautiful views across Long Island Sound out to the coast of Connecticut.
It's a popular spot among visitors: it's family-friendly, complete with a much-loved swimming beach, and backed by a boardwalk. Instead of hanging around at the beach, however, we'll be hitting the Sunken Meadow Trail for a bit of hiking. You can swim afterward!
Taking you along a well laid-out path, complete with beautiful beach views and wildflower fields, this is one Long Island hiking experience you should really consider.
There are inclines that'll definitely get your heart rate up, but don't worry; you have picnic tables along the way to stop off, catch your breath, and have a bite to eat before carrying on.
The second half of this hike is more like a sandy trail skirting the water's edge. Expect dunes, grasslands, and expansive views out across Long Island Sound. Don't forget to pack your best camera!
Length: 6 km
Duration: 1 – 1.5 hours
Difficulty: Easy
Trailhead: Sunken Meadow State Park, Parking Lot 3 (40°54'33.8″N 73°14'59.6″W)
Small Pack Problems? 😉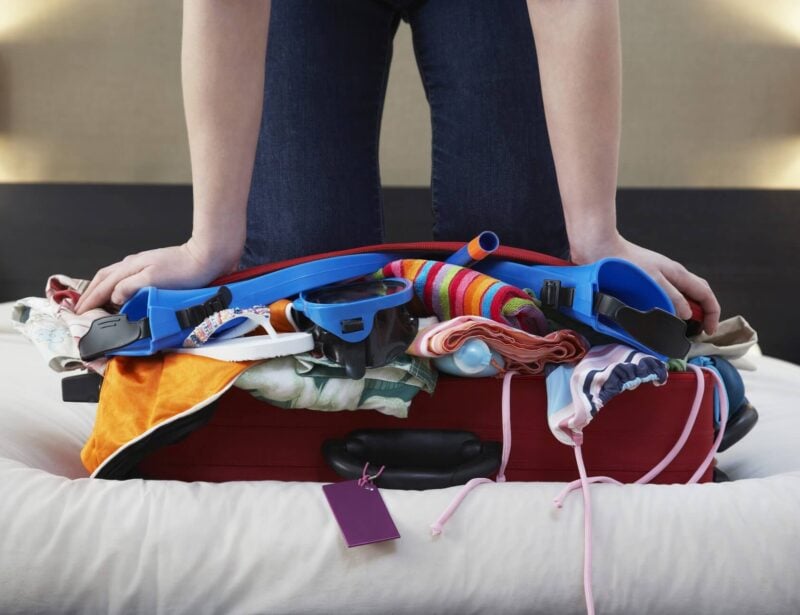 My missus travels with all her clothes in ziplock bags: don't be like my missus. UP YOUR PACKING GAME!
Packing cubes for the globetrotters and compression sacks for the real adventurers – these babies are a traveller's best kept secret. They organise yo' packing and minimise its volume too so you can pack MORE.
Or, y'know… you can stick to ziplock bags.
View Our Fave Cubes
Or Check Out the Sacks!
3. Long Island Greenbelt Trail – The Best Multi-Day Hike in Long Island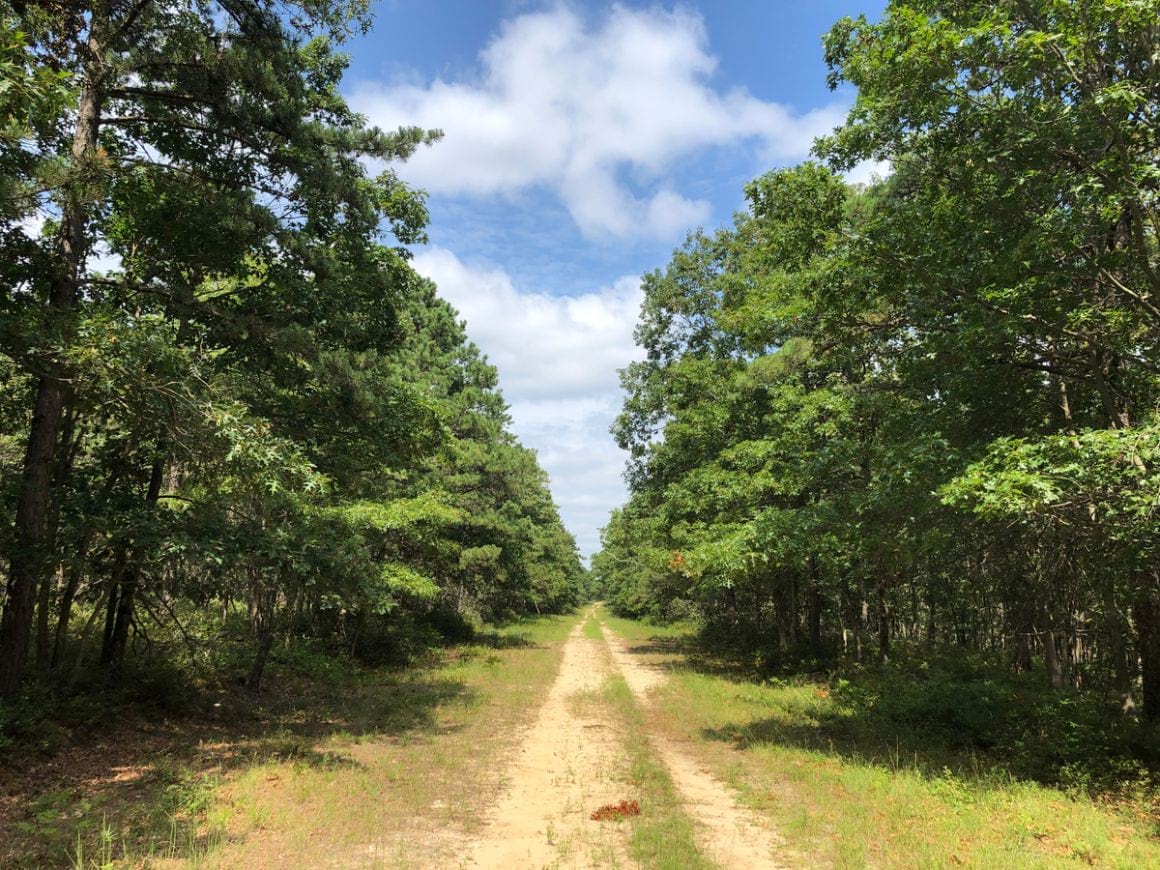 The Long Island Greenbelt Trail spans 32 miles, stretching all the way from Long Island Sound to Great South Bay. It's an adventurous hike that follows the course of both the Nissequogue and Connetquot Rivers.
Those looking for more than just a day hike in Long Island will definitely enjoy this trail. You'll hike along beaches, through pine trees, and past historical landmarks. People have been hiking this route since 1978 when it was first developed.
Taking around two (or maybe three) days to complete, it's easy to follow and well signposted — you can even split it up into two sections. The first one begins at Great River Railroad Station and ends at Smithtown Long Island Railroad Station.
It's easily accessible by public transport, which means you can easily come in and out of it if you end up not enjoying it! But we're pretty you will.
Length: 49.8 km
Duration: 2 Days
Difficulty: Moderate
Trailhead: Great River Railroad Station (40°44'26.0″N 73°10'10.1″W)
4. Seal Haulout Hike – Must-Visit Hike in Long Island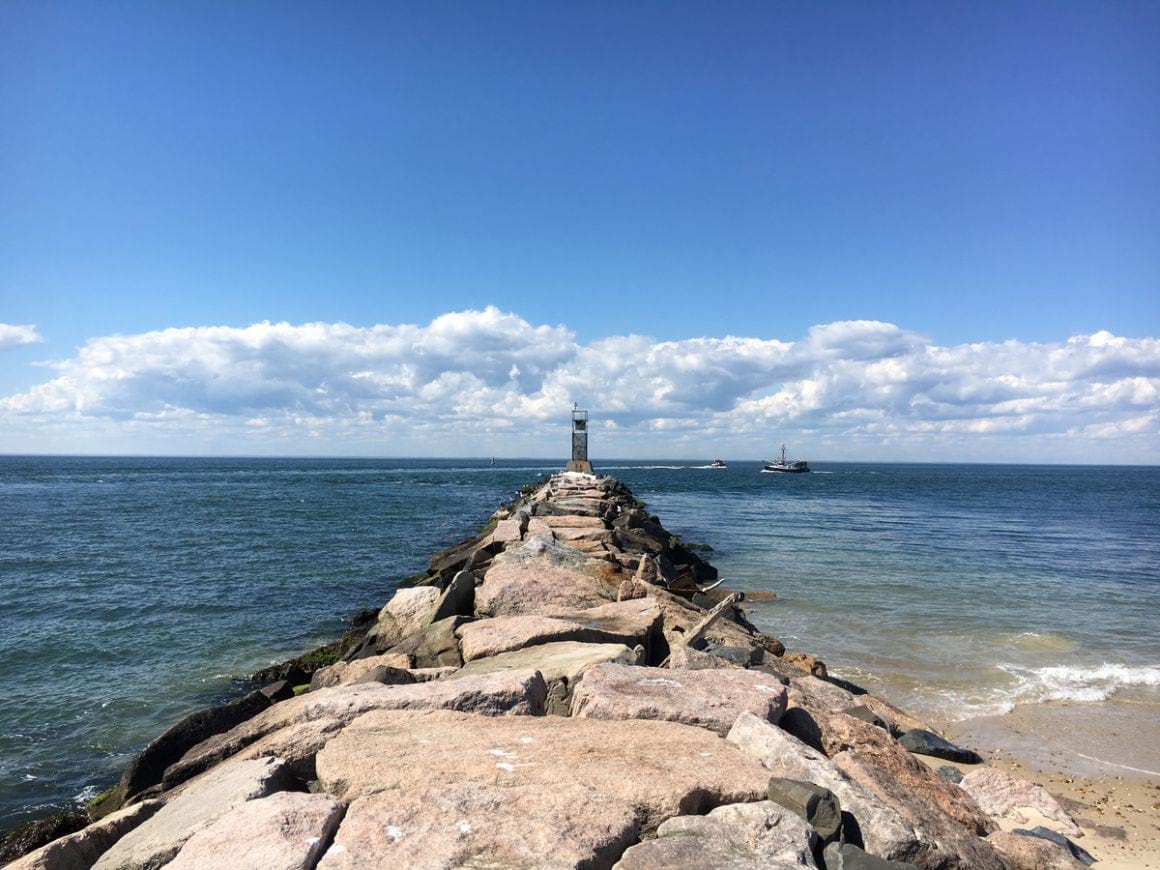 You'll find the Seal Haulout Hike located within Montauk State Park, upon the extreme eastern tip of the island's south shore.
The 862-acre state park boasts dramatic views of the Atlantic Ocean and won't disappoint anyone in search of natural beauty. Parts of the hike hug the shoreline, allowing you to see adorable seals chilling on the beach and lapping up the sunshine.
You can even see the tides of the Atlantic and Block Island Sound converging! The best time of the year for this one would be spring or fall if you want to have a good chance of seeing those cute seals.
After starting off at the trailhead, you'll pass through woodland, walking northeasterly along the shoreline of Block Island Sound and down through windswept bluffs. Here you'll find an observation tower, which you can use to spot the seals! A great excuse to stop for a minute and take a breather.
Around a mile along this rocky coastline, the trail gradually merges onto a horse trail and becomes more marshy in nature, before looping back around to the start. It's a pretty simple — and very scenic — trail for any fitness level, but some areas can be muddy.
Tip: The seals like to sit on and around the rocks to the east of Oyster Pond, so be sure to lock eyes on that area.
Length: 2.6 km
Duration: 1 hour
Difficulty: Easy
Trailhead: Montauk Highway, near Camp Hero Road (41°04'07.1″N 71°52'47.3″W)
5. Caumsett State Historic Park Preserve – A Fun, Easy Hike in Long Island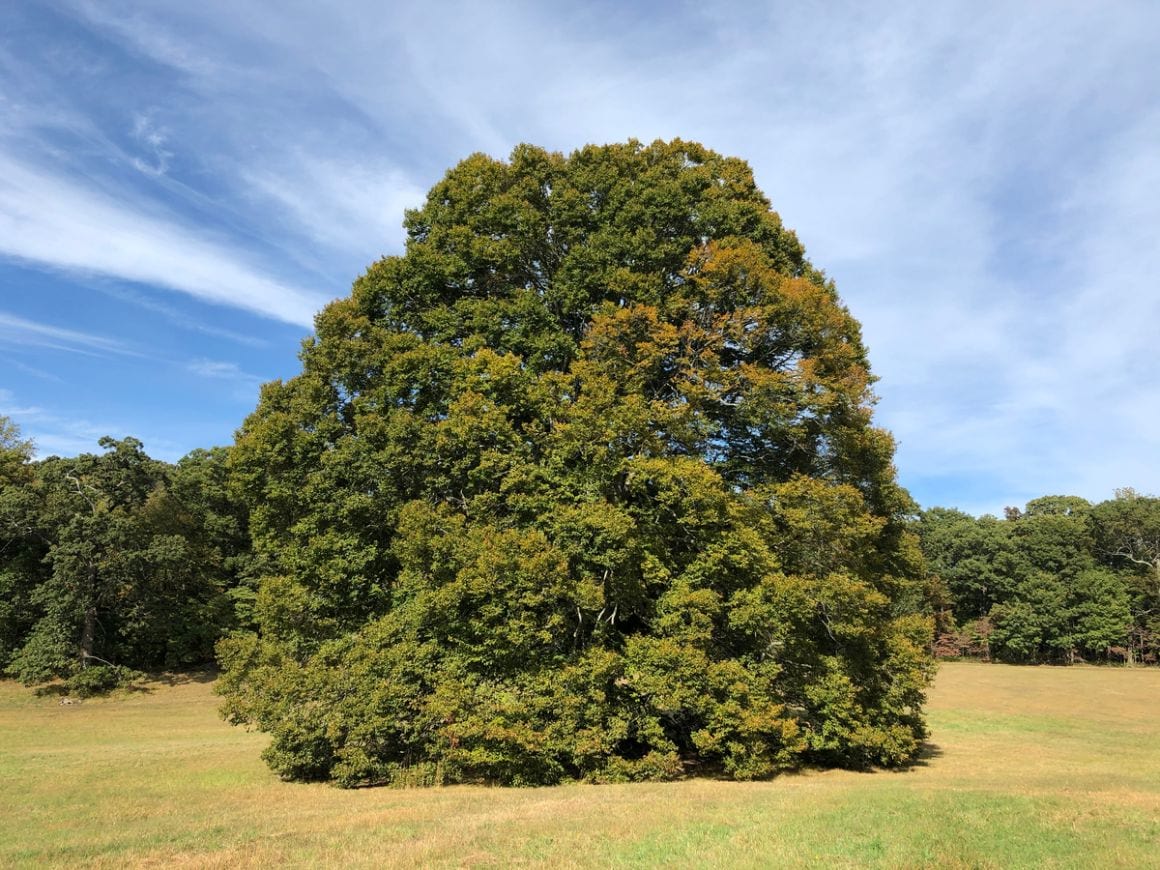 If you're looking to hike in Long Island but don't feel like tackling anything too long or strenuous, or if you're heading out with children in tow, then hiking in the Caumsett State Historic Park Preserve might be just right for you.
You'll find it on Lloyd Neck, a peninsula that juts out into the waters of Long Island Sound. Encompassing an area of 1,520 acres, this preserve holds not just an impressive beauty, but an intriguing history as well.
It's here that you'll find the old Marshall Field III Estate, an English-style manor house and grounds dating back to the 1920s. Today, however, the area takes its name from what the Matinecock Tribe originally called the peninsula — Caumsett.
Hiking here takes you along a four-mile-long pathway that runs through the estate's woodlands, out onto open meadows, past a freshwater pond, to the shores of Long Island Sound itself.
It offers the chance to see how some of the most wealthy people in America once lived, in an area that used to be dubbed "the Gold Coast" — some Great Gatsby type of grandeur. There are a few places to stop off along the way and the route itself is fairly flat. Casual hikers welcome!
Length: 6.4 km
Duration: 2 hours
Difficulty: Easy
Trailhead: Caumsett State Historic Park Visitors Kiosk (40°55'05.6″N 73°28'21.0″W)
Save $$$ • Save the Planet • Save Your Stomach!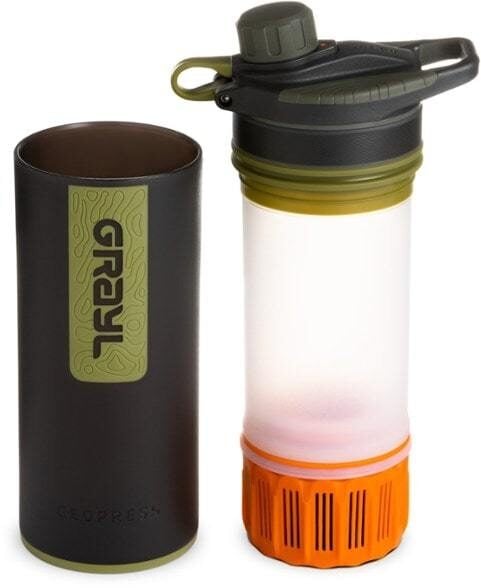 Drink water from ANYWHERE. The Grayl Geopress is the market's leading filtered water bottle protecting your tum from all the waterborne nasties. PLUS, you save money and the environment!
Single-use plastic bottles are a MASSIVE threat to marine life. Be a part of the solution and travel with a filter water bottle.
We've tested the Geopress rigorously from the icy heights of Pakistan to the tropical jungles of Cuba, and the results are in: it WORKS. Buy a Geopress: it's the last water bottle you'll ever buy.
Buy a Geopress!
Read the Review
6. Cold Spring Harbor State Park Trail – The Toughest Trek in Long Island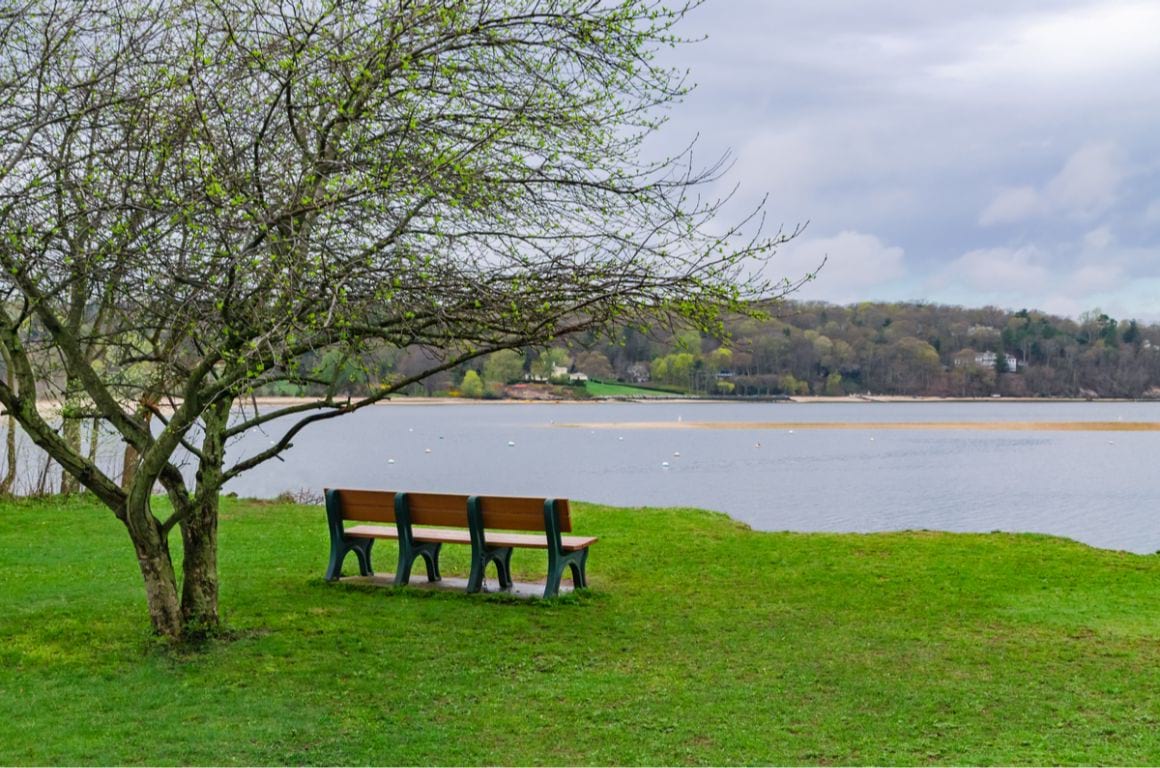 Long Island isn't exactly known for its grueling cross-country treks. However, there are a few challenging routes that can give you that feeling.
And the trail through Cold Spring Harbor State Park is one of them. It takes you along part of the Nassau-Suffolk Trail, a much longer route running for a total of 19 miles.
Situated on land owned by NY State for the intent of building a bridge all the way to Connecticut, the project was forgotten about, and the land became a state park in 2000.
The trail is a toughie. It takes you over steep wooded slopes through an undeveloped natural environment and begins along Harbor Road before delving into the park. You'll follow the Nassau-Suffolk Trail southwards, climbing up steep stairways into the fresh forest scenery.
After this, the trail crosses Lawrence Hill Road and weaves into Trail View State Park. You'll be rambling along some challenging gradients along the way, complete with scenic views to balance out all the effort.
If you want to add an extra challenge, there's the option to continue along the Nassau-Suffolk Trail itself, which will take you through the rocky northern part of Long Island. There are places to lodge if you feel like going all the way and taking your time.
Length: 6.8 km
Duration: 2 hours
Difficulty: Moderate to Hard
Trailhead: Harbor Road Parking Lot (40°52'02.2″N 73°27'42.5″W)
7. Point Woods Loop Trail – Best Hike for Views in Long Island
For a spot of hiking in Long Island that's famous for its picturesque views, you should make your way to the Point Woods Loop Trail.
This route winds its way through the unspoiled parkland of Montauk Point State Park, situated on the eastern point of Long Island. It takes you along the coastline, with views across ocean bluffs, and through the woodlands.
And you don't have to work up too much of a sweat to get these views either. The trail is well-marked and mostly flat, which makes it doable by pretty much any hiker, no matter the experience level.
But it's not only about the views, though! Meandering through the picturesque woodlands, you'll also come across old gun placements and batteries built as part of a military base during World War II.
This scenic forest will eventually lead you to Ocean Bluffs, where beautiful cliffs drop steeply into the ocean below. Pause for a moment to take in the views — maybe even a cheeky picnic.
Then the trail continues, bringing you close to the coastline, and winding up at the historic Montauk Point Light — the first one ever built in NY state, dating all the way back to 1797.
Length: 4.6 km
Duration: 2 Hours
Difficulty: Easy
Trailhead: Camp Hero Rd (41°04'04.6″N 71°52'44.4″W)
8. Fire Island National Seashore Sunken Forest Nature Trail – Best Off the Beaten Path Trek in Long Island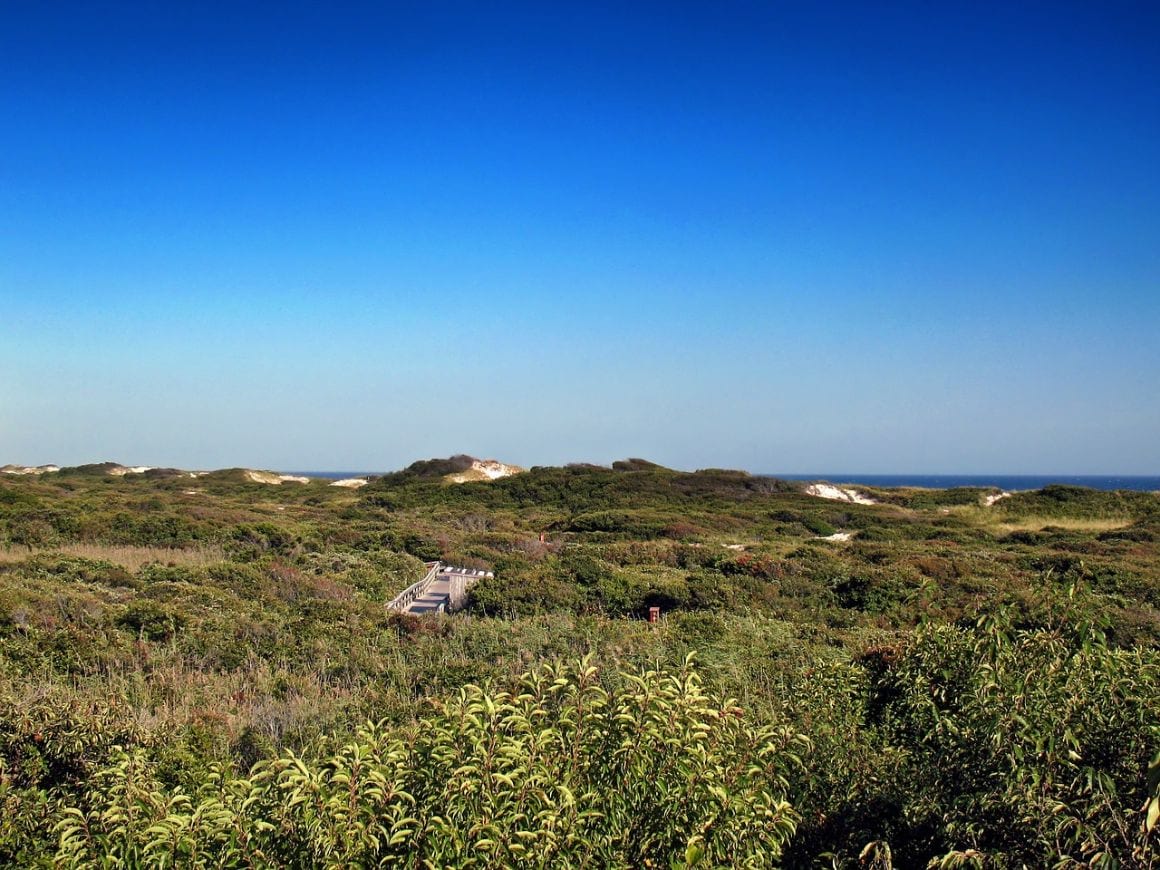 Fire Island is a 30-mile-long barrier island running along the southern shore of Long Island, separated from it by the Great South Bay.
It's here where you'll find Fire Island National Seashore, which protects 26 miles of the coast. The Sunken Forest Nature is just 1.6 miles long but it's a great way to beat the crowds that flock to hike in Long Island.
Starting at Sailors Haven, you'll head the opposite way to those heading to Fire Island for the beaches as you embark on this hike. The trail leads you over a boardwalk in an anti-clockwise loop around the Sunken Forest itself, a maritime forest interspersed with sand dunes.
With its twisting trees and sun-dappled pathways, walking through here can be a truly magical experience.
The route eventually opens up and becomes surrounded by reeds; you'll then reach Bay Overlook, with views out towards the sea.
After that, you loop back before joining the main path again at Burma Road. Here you'll be walking along dunes and shrubland, where you may be able to spot deer grazing!
And at the far end of it all, you'll reach a beach that usually has little to no people in it — enjoy!
Length: 2.5 km
Duration: 1 Hour
Difficulty: Easy
Trailhead: Sailors Haven Visitor Centre (40°39'25.2″N 73°06'16.3″W)
DON'T DIE OUT THERE! …Please 🙂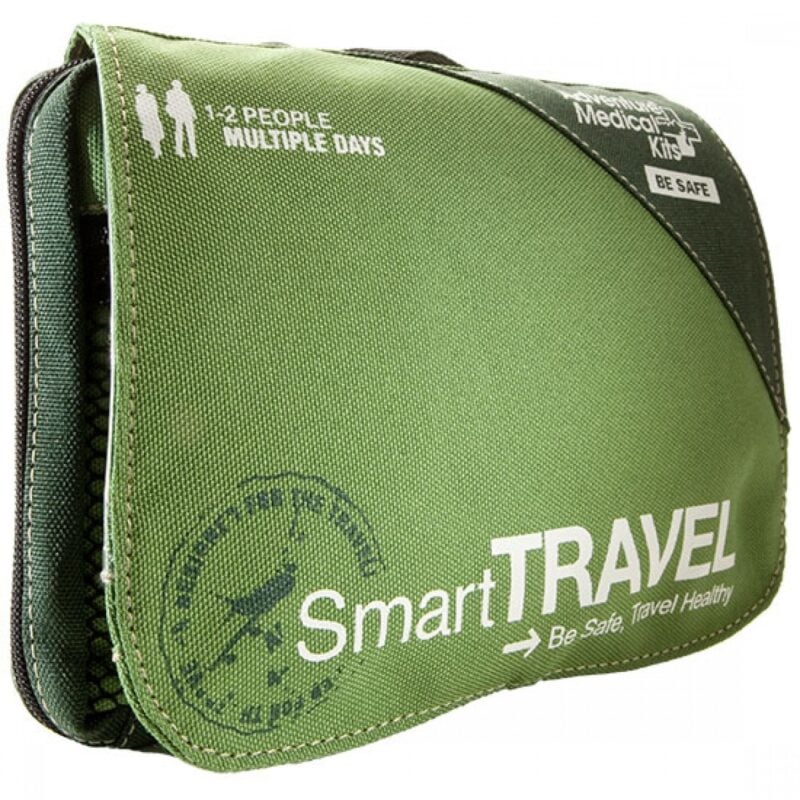 Things go wrong on the road ALL THE TIME. Be prepared for what life throws at you.
Buy an AMK Travel Medical Kit before you head out on your next adventure – don't be daft!
Buy on REI
At this point, you should be fairly well clued up on what hiking in Long Island feels like. You know what to expect, how to stay safe, and you've got a good list of trails to go through. The next step is figuring out where to stay in Long Island.
And that can be tricky — it's a long island, after all. Eh! But in all seriousness, choosing the right place to stay is super important.
Whether you want historic hikes or access to trails close to the coast, there are plenty of towns across Long Island that make for a good base.
Closer to NYC there are places like Hempstead, with a far few options, as well as Long Beach. You'll be pretty close to the big city and JFK International Airport. Staying in Brooklyn itself is also a good bet!
Venture further east and you'll find more accommodation along the island. Basing yourself somewhere like Montauk would be a good option — it lies right on the extreme eastern tip of Long Island and the scenery is pretty dramatic.
Central Islip is also a nice idea. It's more accessible, has a few hotels, and is a stone's throw from Connetquot River State Preserve. Not too far from Fire Island, either! Look into staying at Cold Spring Harbor if you're keen on being closer to Caumsett State Historic Park Preserve.
However, camping is the way to go if you want more flexibility. There are plenty of campsites across the island, so you have a lot to choose from. Beachfront car camping, designated campsites, and dispersed camping!
Wilderness or backcountry camping isn't exactly available across much of Long Island, but it's possible to do it over at Fire Island National Seashore. Be sure to read up on the NPS website to find out how!
Is This the Best Backpack EVER???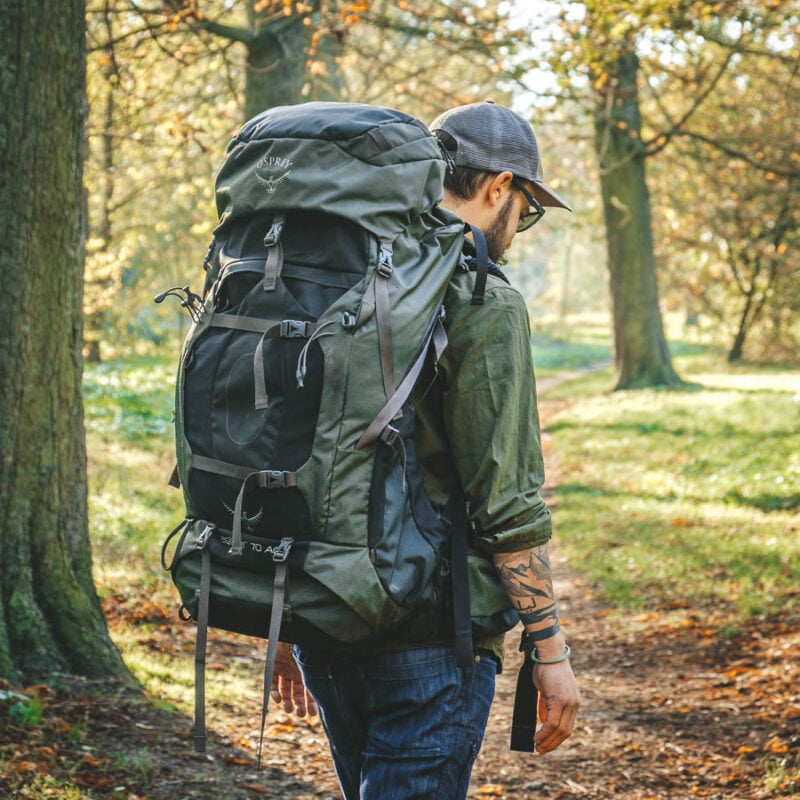 Hopefully, you're feeling suitably amped-up for your hike in Long Island. From the easy trails along the coast to some more in-depth hikes in the woodlands, there is a lot to see here! But before you go, let's cover what you should pack to go hiking.
The hikes in Long Island may be fairly straightforward, but there are still some things you need to bring with you to make sure you're fully prepared. Depending on the time of year, the weather will affect what clothes you need to wear, whether that's in the form of waterproof jackets or sun hats.
Temperatures can be pretty chilly during the winter, so you need to make sure you're wrapped up warm in layers; in the summer months, stick to the shade, and don't forget your sunscreen, sun hat, and sunglasses.
No matter what time of year you hike, though, one thing we have to stress is the importance of wearing good hiking shoes with a reliable grip. In the winter, hiking boots are a great idea to keep you warm!
Choose a comfortable daypack that distributes weight evenly across the shoulders and waist and fits your body well. Inside, you can carry all the extra layers, snacks, and a handy first aid kit, just in case.
And last but not least: having enough drinking water. Especially on hot summer days, you need to replenish the fluids you sweat out. Consider opting for a filter water bottle. This way, you'll always have access to clean drinking water and help to reduce plastic waste while you're at it.
Here is a summary of it all:
Trekking Poles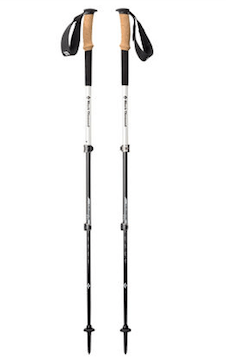 Trekking Poles
Black Diamond Alpine Carbon Cork
Price > $$$
Weight > 17 oz.
Grip > Cork
Headlamp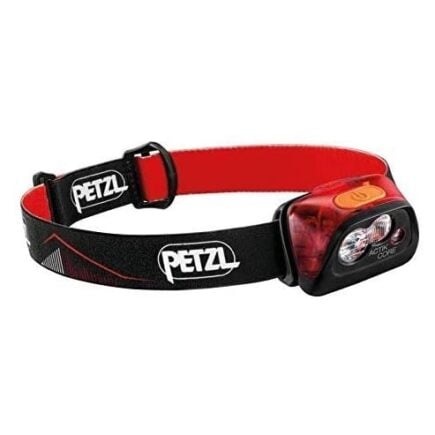 Headlamp
Petzl Actik Core Headlamp
Price > $$
Weight > 1.9 oz
Lumens > 160
Hiking Boots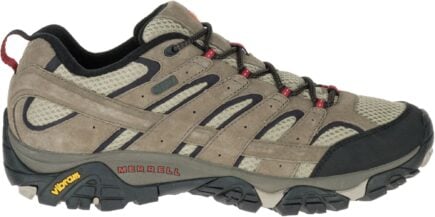 Hiking Boots
Merrell Moab 2 WP Low
Price > $$
Weight > 2 lbs 1 oz
Waterproof > Yes
Daypack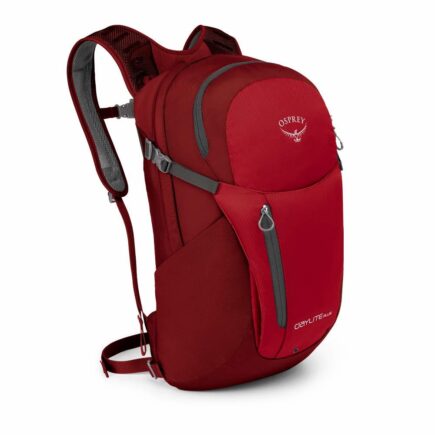 Daypack
Osprey Daylite Plus
Price > $$$
Weight > 20 oz
Capacity > 20L
Water bottle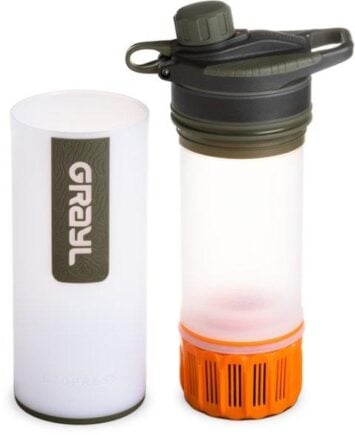 Water bottle
GRAYL Geopress
Price > $$$
Weight > 16 oz
Size > 24 oz
Backpack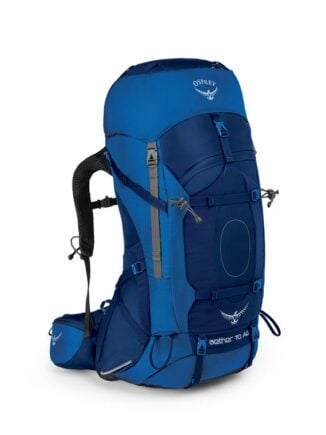 Backpack
Osprey Aether AG70
Price > $$$
Weight > 5 lbs 3 oz
Capacity > 70L
Backpacking Tent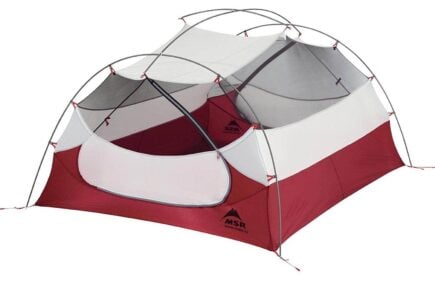 Backpacking Tent
MSR Hubba Hubba NX 2P
Price > $$$$
Weight > 3.7 lbs
Capacity > 2 person
GPS Device
GPS Device
Garmin GPSMAP 64sx Handheld GPS
Price > $$
Weight > 8.1 oz
Battery Life > 16 hours
Don't Forget Your Long Island Travel Insurance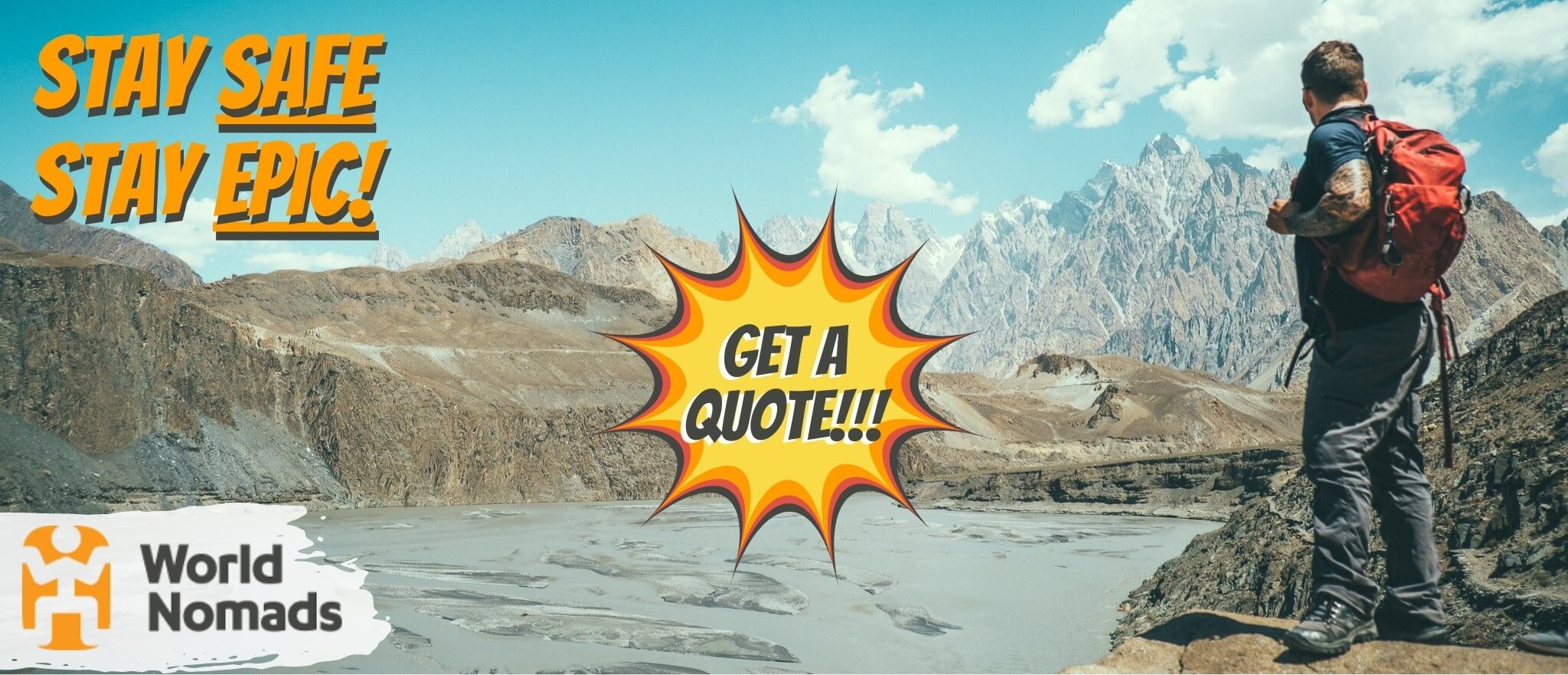 World Nomads' mission is to support and encourage travellers to explore their boundaries. They offer simple & flexible travel insurance, and safety advice to help you travel confidently.
They've been doing it since 2002 – protecting, connecting, and inspiring independent travellers just like you.
Get a quote below or read our in-depth review!
World Nomads provides travel insurance for travelers in over 100 countries. As an affiliate, we receive a fee when you get a quote from World Nomads using this link. We do not represent World Nomads. This is information only and not a recommendation to buy travel insurance.
---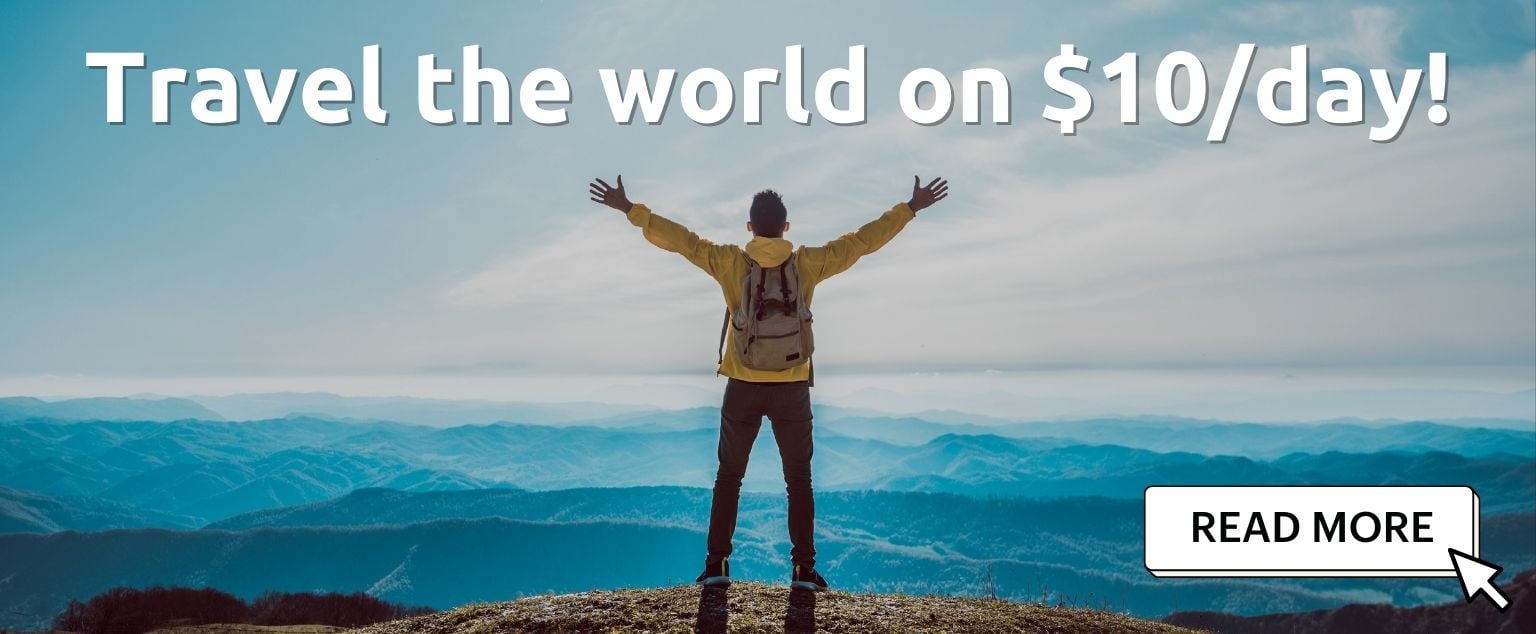 And for transparency's sake, please know that some of the links in our content are affiliate links. That means that if you book your accommodation, buy your gear, or sort your insurance through our link, we earn a small commission (at no extra cost to you). That said, we only link to the gear we trust and never recommend services we don't believe are up to scratch. Again, thank you!