Whether you plan on spending one day in Hiroshima, or an entire week, a detailed Hiroshima itinerary will help guide your experience. If you are wondering what to do in Hiroshima, then look no further than this in-depth Hiroshima itinerary!
When you think of the famous Japanese city, you probably think of the atomic bomb that was dropped in 1945, and you wouldn't be the only one to think this! However, Hiroshima has got so much more to offer travelers from all over the world!
After the war and the destruction left behind the bomb, the city underwent a massive rebuild, and the reconstruction has made the city a modern travel destination with a fascinating history.
Wondering when to visit Hiroshima? Arguably one of the best parts of planning a trip to Hiroshima is the fact that you can visit comfortably all year round! The city experiences a moderate climate, making it very pleasant to visit regardless of the time of year.
Summer, which stretches from June to August, tends to be quite hot and humid, while winter, from December to February can be a bit cold. With this in mind, the best time to visit Hiroshima is during fall (October and November) and spring (March to May).
The rainy season runs from mid-June to late July, but the rain doesn't dominate the day, and the city is still pleasant to visit. For a truly special experience, plan your visit in early April which is when the cherry blossoms bloom.
The city has several districts to choose from, making it a bit tricky to choose the best place to stay in Hiroshima. The most important thing to consider is what you want to accomplish on your trip.
If you are visiting Hiroshima for the first time, then staying in Motomachi is your best bet! Motomachi is nearby the city's most famous tourist attractions, including Hiroshima Castle and Peace Memorial Park.
If you plan to travel to Hiroshima on a budget, then Kakomachi is a great area to stay. It's small but central, and a short walk to popular bars, clubs and Hiroshima attractions. Planning on making the most of Hiroshima's busy nightlife? Then Hondori is the best district for you!
For a lively and trendy spot to stay, Nakamachi is a very cool area. It offers a wide range of bars, clubs, and cafes that are suitable for all ages and preferences. Lastly, if you are traveling to Hiroshima as a family, then Hijiyamahonmachi is a well-connected neighborhood that offers the tranquility that a busy parent needs at the end of a day!
Looking for a friendly and cozy hostel in Hiroshima? Hostel K's House is the place to be! Conveniently located, the hostel offers a spacious common room to chill out and clean rooms to catch a kip after a busy day exploring! This hostel is the best choice for security, location, atmosphere, and value for money!
Prefer to stay in hostels? Check out these really cool hostels in Hiroshima.
Nestled in the middle of two major Tourist Parks, is this modern apartment that is anything but average. The interior is modern, however, the bathroom has a random a blue toilet with pink walls, strangely enough, it's still functional, plus you get a bathtub to soak your feet in at the end of the day from walking around all those parks and museums so conveniently located never this home. This home is set up for 2 but can sleep up to 3.
Chisun Hotel Hiroshima is simple, comfortable and clean, making it a top choice for a budget hotel in the city! It is located right next to Kanayamacho Tram Station and features an in-house restaurant, which serves incredible food! The staff are particularly friendly and always willing to offer some tips on touring Hiroshima!
Experience Hiroshima from the lap of luxury by staying in Candeo Hotels Hiroshima Hatchobori! Not only is the hotel conveniently located in the heart of the city, but the comfortable and modern rooms also promise an unforgettable stay! The hotel has all of the facilities that you'd expect from a luxury hotel, such as a spa and wellness center, and a super tasty breakfast!
To make the most of your itinerary for Hiroshima, it's best to familiarize yourself with the easiest way to get around. As a city, Hiroshima is moderately large, meaning that you'll probably use public transport at some point.
If you are staying in Downtown Hiroshima, you can explore most of the city by foot. However, if you want to venture a bit further, then you can take advantage of several transport options. The most popular being the tram, bus and taxi.
Street trams operate along several popular routes and can be used by anyone for a flat fee of USD $1,5. If you spend up to three days in Hiroshima, you may want to purchase an IC card from the tram terminal at Hiroshima Station or from one of the tram drivers.
There are two main bus lines that foreigners will likely take advantage of- the green and orange Hiroshima sightseeing loop buses. A single ride on these buses will cost you approximately USD $2, or you can buy a day pass for approximately USD $4.
If you prefer private transport, then Hiroshima also offers readily available taxi services for your convenient use!
Peace Memorial Museum | Atomic Bomb Dome | Hiroshima Castle | Mitaki-Dera Temple | Hiroshima Toyo Carp | Mount Haigamine
The first day of your Hiroshima trip itinerary is dedicated to exploring the tragic, but fascinating history of the Japanese city.
Day 1/Stop 1 – Peace Memorial Museum
Why it's awesome: Better understand the drastic effect that the atomic bomb had on Hiroshima!
Cost: USD $ 0,5 for adults, and free for children!
Food recommendation: Sheba Cafe is a cozy and casual cafe near Peace Memorial Museum which is known to serve the best brunch in Japan!
The atomic bomb that destroyed the city of Hiroshima in 1945- drawing World War II to an abrupt end- is intricately tied to the history of Hiroshima. The Peace Memorial Museum is one of the most popular Hiroshima points of interest and for very good reason!
The museum captures the tragedy through various accounts and information that shares the tragic story of the bomb. The experience is described as an intense one and is not for the faint-hearted. A visit to the museum is incredibly moving, offering a clear perspective on the 1945 events and how they still have an impact on the city today.
The museum is open from 8:30 am to 5 pm daily, and is a great first stop on your Hiroshima itinerary. After a visit to the museum, you can explore the rest of Hiroshima with a better understanding of how the city has overcome its challenges.
A visit to the Peace Memorial Museum is a must-visit spot in Hiroshima to learn about the immediate aftermath and get a detailed chronology of events that followed. Just make sure that you pack tissues if you are a sensitive soul!
Day 1/Stop 2 – Atomic Bomb Dome
Why it's awesome: The Atomic Bomb Dome is the symbol of Hiroshima's legacy, and it has been left untouched since the explosion!
Cost: Free!
Food recommendation: To taste the best local okonomiyaki in Hiroshima, visit Nagataya which is a short walk away from the Atomic Bomb Dome!
Today, the Atomic Bomb Dome sits exactly as it appeared years ago after the explosion. The site is open every day and is free to explore. Walking through the rubble and twisted metal of the bomb site is an unparalleled experience.
The skeleton of the building stands as a memorial and painful reminder of the horrors of the locals, as well as a hope for a peaceful future! It was the only structure left standing in the area after the bomb was released, and visiting the dome can also be a very emotional experience.
Not only is the explosion site untouched, but the surroundings have also been left the same. The dome also goes by the name of Hiroshima Peace Memorial Park or simply Peace Park. Despite being destroyed in appearance, it is a powerful representation of destruction that nuclear weapons can cause, as well as a symbol of peace in the middle of a war.
There are paper cranes made by children from all over the country as a symbol of peaceful ambition. If you visit Hiroshima, then you simply have to visit the Atomic Bomb Dome!
Insider Tip: If you want to take the time to fully embrace the atmosphere of the Atomic Bomb Dome without crowds, avoid going on weekends and during the middle of the day.
Day 1/Stop 3 – Hiroshima Castle
Why it's awesome: Built in 1589, the castle is an icon of traditional Japenese construction!
Cost: USD $3,5 for adults, and free for children!
Food recommendation: Coco's Restaurant is a nearby family restaurant that offers convenient and affordable nosh in between exploring the city!
Also known as Carp Castle, the Hiroshima Castle is an iconic emblem of intricate and beautiful Japanese architecture! Originally built in 1589, the castle is located in a plain in the center of the city. The castle was reconstructed after it was destroyed during the war.
Hiroshima was originally built as a castle town, and the castle is still one of the most profound Hiroshima points of interest. It is located a short 20-minute walk from the Atomic Bomb Dome.
As an elegant icon of the city's history, the main keep reaches five stories up and is surrounded by a moat. The view of the city from the top of the main keep is particularly beautiful and well worth a photograph (or two)!
Within the castle's precincts are a shrine, ruins and reconstructed buildings of the Ninomaru, which is the castle's second circle of defense. Hiroshima Castle is open to explore from 9 am to 6 pm from March to November, and from 9 am to 5 pm from December to February.
A vacation in Hiroshima would incomplete without visiting Hiroshima Castle, a beautiful image of Japanese architecture and history!
Day 1/Stop 4 – Mitaki-Dera Temple
Why it's awesome: Enjoy an incredibly beautiful and tranquil escape from the busyness of other Hiroshima attractions.
Cost: Free!
Food recommendation: There's nothing like sinking your teeth into a cheesy slice of pizza after a day of exploring, and nearby Pizza Riva offers the perfect opportunity to do so!
The serene and tranquil Buddhist temple located in downtown Hiroshima in a beautiful forest on a mountain slope. The beautiful space offers travelers the opportunity to chill out and enjoy the quiet, especially after a busy day in Hiroshima!
In addition to being a beautifully designed woodland temple, the Mitaki grounds are filled with Buddhist statues and waterfalls just waiting to be explored. Strolling through this grounds and the two-story pagoda will leave you feeling rejuvenated and relaxed.
Although most travelers only spend one or two hours at the site, you can easily spend up to half of the day walking the grounds of the enchanting temple. Mitaki is a stunning combination of nature and art. So, if you are a nature-lover visiting the city, then you need to add a trip to Mitaki-Dera Temple on your itinerary for Hiroshima.
You can visit the temple every day between 8 am and 5:30 pm from March to November, and until 5 pm from December to February.
Insider tip: For an extra-special experience, visit the temple during autumn when the foliage turns a golden shade and frames the haven!
Day 1/Stop 5 – Hiroshima Toyo Carp
Why it's awesome: MAZDA Zoom-Zoom Stadium Hiroshima is the home stadium of the much-loved local Hiroshima baseball team, Hiroshima Toyo Carp!
Cost: From USD $18 to USD $75 depending on the seats
Food recommendation: Yebisu Bar is a great place to end (or start) your sporting experience with a quality beer at a reasonable price!
Japan is huge on their baseball, and the local team in Hiroshima is Hiroshima Toyo Carp! If you are spending a weekend in Hiroshima and your timing overlaps with a local game, then you have to try and book a ticket to a game!
There are over thirty kinds of tickets to choose from to perfectly suit your budget. Regardless of which ticket you get, you're in for a super festive and exciting experience! The ballpark has a capacity of 32,000 spectators, making a baseball game in Hiroshima a social and sporting highlight!
The stadium is conveniently located near Hiroshima Station, making the landmark easily accessible. During game time, the clean, modern stadium erupts into a vibrant venue that releases balloons and erupts in constant cheering!
If you don't make it to a baseball game, you can still explore the MAZDA Zoom-Zoom Stadium which is the local stadium for the Hiroshima Toyo Carp. During this tour, you can catch glimpses into parts of the stadium that you don't normally see.
Insider tip: The stadium is not a dome, and sometimes games can be canceled if there is stormy weather, so keep an eye on the weather report!
Day 1/Stop 6 – Mount Haigamine
Why it's awesome: The view from the top of Mount Haigamine offers one of the best nightscapes in the region!
Cost: Free!
Food recommendation: End of your night with a delicious Indian meal at Rasoikure Honten Indian Cuisine!
Mount Haigamine is loved as one of the top three nightscapes in Japan, offering a bird's eye view of Hiroshima. The breathtaking view from the mountain paints a scene described as a sea of sparkling jewels in the night.
A drive (or easy hike) to the top of Mount Haigamine is the perfect way to end off your first day in Hiroshima. Mount Haigamine is the perfect spot to visit if you are looking for a romantic evening with your loved one!
The view from the top of the mountain boasts a 360-degree, panoramic, unobstructed view of the sea, the islands of the Seto Inland Sea and Hiroshima city. The mountain itself is not that high, but the view adopts an impressive sense of altitude.
The mountain is a bit of a distance (about 20 kilometers) from Hiroshima, however, the summit can easily be done with a short climb or drive. If you decide to climb, you can reach the top within an hour from getting dropped at Haigamine Tosan Guchi.
So, hop into a taxi and enjoy the fascinating view that the top of the mountain offers!
Miyajima Island | Itsukushima Shrine | Miyajima Ropeway | Miyajima Omotesando Arcade | Machiya Street | Pub Hop
Miyajima Island and it's many attractions go hand-in-and with Hiroshima and the second of your two days in Hiroshima will be spent exploring the area!
Day 2/Stop 1 – Miyajima Island
Why it's awesome :Considered one of the most spectacular places in Hiroshima, especially in Autumn!
Cost: Free to explore!
Food recommendation: Miyajima Coffee is a cafe open from as early as 9 am, ready to welcome you to Miyajima Island with a warm brew!
Miyajima Island is a must-visit spot in Hiroshima! It is without a doubt one of the top places to visit in Hiroshima in three days and after hopping off the ferry, you'll understand why!
Although only 27 kilometers from Hiroshima mainland, you should allocate about an hour and a half to get to the island, so waking up early is advised! The route is simple! Hop onboard a train at Hiroshima Station (which departs every 15 minutes) and travel the 26 minutes to Miyajimaguchi. Walk for a short two minutes and jump onto a short 10-minute ferry bound for Miyajima.
Once on the island, prepare to have your mind blown! The island is available for travelers to explore all day, every day, and is completely free! Beautiful green forests, exquisite Japanese architecture and a host of Buddhist temples fill the island. If you are looking for an extra-special experience, book a Hiroshima walking tour of Miyajima Island!
Insider tip: The best time to visit the island is undoubtedly during autumn when the leaves turn a golden shade and the entire island is painted in an orange tone.
Day 2/Stop 2 – Itsukushima Shrine
Why it's awesome: A world-renowned shrine and World Heritage Site!
Cost: USD $3 for adults, USD $1 for children
Food recommendation: Feeling peckish? Head on over to Fujitaya for an amalgamation of flavors in one single dish!
People flock from all over the world to visit Itsukushima Shrine. The world-renowned Japanese shrine is not only a magnificent place of worship, but also showcases beautiful architecture and a rich history!
First established in the 6th century, the shrine encapsulates an incredible history and story of Japanese culture. From the pagodas and temples to the extant buildings, it's easy to get lost in the serene atmosphere of the shrine.
The site was declared a World Heritage Site in 1996, and your two-day itinerary in Hiroshima would be incomplete without a visit to the shrine. Itsukushima Shrine is open from 6:30 am to 5 pm every day, making it easy for a visit to fit into your Hiroshima itinerary!
From the moment that you arrive, you will be overwhelmed with a feeling of enchantment. The gate itself appears to be floating above the water. The crimson gate is known to be one of the main features on the island.
Whether you are on a romantic getaway or taking the family on a history tour, the shrine promises a magical experience.
Insider tip: It is highly recommended that you visit early in the morning, before it gets too crowded, as this is the most serene and tranquil time to visit.
Day 2/Stop 3 – Miyajima Ropeway
Why it's awesome: Offering the best view of the island, with panoramic sightings across the island's incredible beauty!
Cost: USD $9,5 for a one-way trip for children 12 and above, USD $17 for a round trip. USD $4,5 for a one-way trip for children aged 6 – 12, USD $8,5 for a round trip.
Food recommendation: Sarasvati is a nearby sandwich shop selling the perfect grab-and-go snacks served in a great setting!
The trip on the Miyajima Ropeway is an unforgettable experience that will both push your comfort zones and offer surreal views. The experience mimics that of walking on air as you enjoy a panoramic view of Hiroshima's top attractions from 500 meters above sea level!
Take in sweeping views of the Miyajima ancient forest and the Seto Inland Sea as you soar through the sky on a gondola.
The cable car across the sea is accessible from Mount Misen, which is connected to Momijidani Park. If you are looking for a more diverse experience, you can embark on the one hour hike to the top of Mount Misen, and take the cable car down.
From the station at the top of the ropeway, you can walk another 30 minutes to the summit and explore the small temples and shrines.
The ropeway is open throughout the year from 9 am to 5 pm, with the hours extending during certain seasons, particularly November, from 8 am to 5:30 pm.
Day 2/Stop 4 – Miyajima Omotesando
Why it's awesome: The arcade is jam-packed with shops and restaurants to enjoy after a morning of exploring!
Cost: Free to explore
Food recommendation: Kakiya is a fabulous seafood restaurant that offers amazing wine pairing options with their oysters!
Miyajima Omotesando is a major tourist attraction on Miyajima Island. It's where locals and travelers alike congregate to explore the bustling shops and restaurants.
Miyajima Omotesando is the busiest arcade on the sacred island and is a popular spot for tourists to visit and refuel after touring the rest of the island. If you want to purchase a few gifts and souvenirs, then Miyajima Omotesando is the spot to be!
During the weekend, the arcade is open 24 hours a day. During the week, each shop has different operating hours but the general time is 9 am to 6 pm. The arcade is overflowing with charming spots to eat and explore, so make sure that you allocate some time to stop at Miyajima Omotesando.
Insider tip: Also found along the shopping street are stores selling traditional Miyajima crafts. For a truly unique purchase, look out for their rice spoons!
Day 2/Stop 5 – Machiya Street
Why it's awesome: Walk through the street and watch the paper-covered lanterns light up!
Cost: Free to roam.
Food recommendation: End off an unforgettable trip to Miyajima at Miyajima brewery, which is known across the island for their delicious beer!
After a historically and culturally immersive day spent exploring Miyajima Island, end off your day with a stroll through Machiya Street. The popular street is located right behind Miyajima Omotesando and is brimming with modern retro cafes and stores, combining an element of modernity to the ancient island.
The street itself is open 24 hours a day, but each cafe, bar, and shop has differing closing times. Although it's a slightly more modern take on the traditional island, you will still be met with bursts of traditional happenings.
Prepare for rickshaws to whizz down the street and wander past traditional machiya (townhouses) and Japanese tea houses! Stop by Gallery Miyazato which holds special exhibitions and showcases fascinating Japenese art.
If you happen to be on the street as the sun sets, then you are in for an extra-special treat! The avenue lights up with 51 paper-covered lanterns that illuminate the bustling strip. Most of the shops will be closed around this time, but the beautiful atmosphere is well worth the wait! In addition, many of the cafes and bars stay open until later.
After soaking up the best that Miyajima Island has to offer, it's time to return to Hiroshima mainland! This is a must-vist stop when backpacking Japan.
Day 2/Stop 6 – Pub Hop
Why it's awesome: Taste the best adult beverages in a fun and friendly environment!
Cost: Ranging according to your tolerance. As a guideline, one pint of domestic beer costs approximately USD $4.
Food recommendation: Start off your pub crawl experience at Raku Beer which serves an unforgettable craft beer tasting experience!
What better way to end your two-day itinerary in Hiroshima than with a festive pub-hopping experience! This is a particularly fun activity to do if you combine it with a food tour!
Grab your squad and head on out to one of Hiroshima's popular nightlife districts and enjoy the best of the bars! Japanese beer has developed a name for itself. While nightlife activities have the potential to go on until the early hours of the morning, you can also have a complete experience from as early as 10 pm!
One of the best areas to hop on through is Nagarekawa which has a wide variety of bars and restaurants to start off your night, as well as several clubs to finish the night off!
Hiroshima has several beer gardens to choose from. Japanese beer is particularly popular in the city, known throughout the world for its quality and great taste! The four major beer producers are Asahi, Kirin, Sapporo and Suntory. You should definitely try each of them on your pub crawl!
Sandankyo Gorge | Hiroshima Okonomiyaki | Onomichi | Mazda Museum | Shukkeien Garden
If the first two days in Hiroshima grab your attention, making you want to stay longer, then this three-day itinerary in Hiroshima will help further guide your adventures!
Sandankyo Gorge
One of Hiroshima's most fascinating hidden gems, waiting to be explored!
An enchanting natural wonderland with dense forests, crashing waterfalls and sheer cliffs.
One of six Japanese ravines (and gorges) to be classified as a Special Place of Scenic Beauty on a national level!
Sandankyo Gorge is one of Hiroshima's most breathtaking scenes! Although initially a hidden gem, the gorge has gained in popularity over the years but still maintains its serene and tranquil atmosphere.
The thundering waterfalls are framed by sheer cliffs and dense forests, creating an environment of natural beauty. In addition to an enchanting environment, there are also magical fables associated with the space such as Sandankyo being fabled as the home of the Japanese giant salamander.
Sandankyo only opens in late April, after the snow of the winter has subsided. There are several little shops and restaurants at the start of the ravine for travelers to stock up before enjoying the crisp mountain air.
If you want to explore this fascinating spot, you can take a bus from downtown Hiroshima to Sandankyo. However, be aware that there is only one express bus a day! From here, you can walk the thirteen-kilometer trail along the Shiwagi River, stopping at the ferry if you wish which offers a ride to the falls for as little as USD $4.5!
A visit to Sandankyo Gorge promises to be a truly special experience, one that will never be forgotten!
Hiroshima Okonomiyaki
Hiroshima Okonomiyaki is considered Hiroshima's soul food!
The ultimate culinary experience, consisting of Japanese savory pancakes topped with various vegetables and pork belly!
Explore countless okonomiyaki stores scattered throughout the city.
One way to quickly settle into the local vibe is to eat like the locals! Hiroshima's soul food is okonomiyaki, a decorated savory pancake. The pancake is topped with the likes of cabbage, green onion, bean sprouts, noodles, and tasty pork belly!
Although okonomiyaki can be found throughout Japan, Hiroshima is known to serve the very best! A visit to the Okonomimura Complex is packed with a variety of twenty-five restaurants packed in one building, so take your pick!
Sitting down to a Hiroshima Okonomiyaki meal is a great activity to enjoy in between rushing from one attraction to another, refueling along the way!
If tasting the local cuisine further piques your interest and you want to discover more, then head on over to Wood Egg Okonomiyaki Museum. The theme park run is run by Otafuku Sauce Company, which produces some of the best okonomiyaki sauce.
The Wood Egg Okonomiyaki Museum offers an unforgettable experience for everyone whether you are traveling as a family, solo traveler, couple or group! Visitors are given the opportunity to experience the process of putting the sauce into bottles, then a tour of the factory and can even enjoy a cooking class themselves!
The museum is open from Monday to Friday, from 9 am to 5 pm. This is the perfect addition to your three-day itinerary in Hiroshima!
Onomichi
Onomichi is a charming town in Hiroshima along the coast.
The area is surrounded by beautiful mountains, ancient temples, and stunning buildings!
Enjoy Onomichi's awesome beaches and rejuvenating hot springs!
Onomichi is an area located on the coast of the Seto Inland Sea, a Hiroshima attraction on its own! The thriving commercial hub has been a hot spot for locals since ancient times, compounding it's rich artistic cultural and artistic history.
Many travelers choose a guided tour through the town to better learn the rich history, but a self-guided walking tour is just as effective. As you walk through the streets, you can discover the homes of critically acclaimed Japanese artists and writers, as well as the location of several films!
The best time to explore the town is during the day from 9 am to 5 pm, when the sun is up and the streets are lively. You can expect incredible views as the town is framed by natural wonders. In addition to breathtaking natural wonders, there are also countless temples and museums to discover.
Other key attractions in Onomichi are Senkoji Park, which is home to lots of cats, as well as the beach and hot springs. The charm of the town is expanded across the area, with the opportunity to relax at the beaches and springs, to energetically exploring the streets!
Each corner of Onomichi is unique, offering a variety of experiences depending on your preferences!
Mazda Museum
Visit the corporate headquarters of the popular Mazda!
Discover the fascinating working assembly line that produces these slick machines!
The tour is free! All that is needed is a reservation.
Mazda is one of the most popular car brands and is distributed across the world! The corporate headquarters are located in none other than Hiroshima! So, if you find yourself in the city, wondering what unique thing to do in Hiroshima, then head on over to the Mazda Museum.
The Mazda Museum was founded in 1920, and the streets of Hiroshima are filled with Mazda cars. A visit to the Mazda Museum is a slightly alternative experience, and one that may not tickle the fancy of many visitors, but is well worth the visit!
The museum is open every day of the week, except for national and company holidays. There are free tours that take approximately one and a half hours. All that you need to do is email a reservation in advance.
A tour of the museum showcases the fascinating assembly line that produces the world-renowned machine! The tour also includes an overview of the company's history and the opportunity to buy some Mazda merchandise.
Regardless of whether or not you are a car enthusiast, a visit to the Mazda Museum promises to be an enriching and educational experience.
Shukkeien Garden
One of the finest of Japanese typical gardens!
The garden is conveniently located near the famous Hiroshima Castle.
Shukkeien is translated into "shrunken-scenery garden," painting a rather accurate picture of the site!
Japan is known throughout the world for its exquisite gardens, full of beautiful plants and natural wonder. One of the best examples of these Japanese gardens can be found in Hiroshima, the Shukkeien Garden!
The garden dates back to 1620, when it was first frequented as a tranquil haven. Shukkeien Garden is filled with teahouses and tranquil lakes, adding to the serene atmosphere. If you are looking for the perfect photograph to keep as a memento of your time in Hiroshima, the garden is the perfect backdrop!
A combination of mountains, valleys, forests, and lakes are revealed in a miniaturized display. Travelers (and locals) can visit the park between 9 am to 6 pm from April to September, and until 5 pm from October to March. Entrance fee for an adult is USD $2,5, USD $1,5 for high school and university students, and USD $1 for younger students and children.
A visit to Shukkeien Garden is a great way to escape the city and enjoy a tranquil experience, while enjoying a part of the unique Japanese culture.
The biggest concern for travelers wanting to visit Hiroshima is the risk of radiation from the atomic bomb. You'll be pleased to know that radiation no longer poses a threat to those in Hiroshima!
Radiation levels are back to normal due to both passing time as well as a tropical storm that hit Japan 27 days after the bombing. This storm washed the majority of the dangerous radioactive material out of the air.
From a crime perspective, Hiroshima is perfectly safe. The city has a low crime rate and has not shown an increase in crime rate over recent years. In fact, crime levels have fallen over the years! Travelers can comfortably walk around the city alone during both at day and night.
In addition, Hiroshima is a very tolerant city. Tourists of different skin color, ethnicity, religion and sexual orientation can feel safe in the city.
Overall, Hiroshima has a very low crime index and a very high safety index. This makes Hiroshima a great destination to visit as a solo traveler, a female traveler, and to take your kids!
Don't Forget Your Travel Insurance for Hiroshima
World Nomads' mission is to support and encourage travellers to explore their boundaries. They offer simple & flexible travel insurance, and safety advice to help you travel confidently.
They've been doing it since 2002 – protecting, connecting, and inspiring independent travellers just like you.
Get a quote below or read our in-depth review!
World Nomads provides travel insurance for travelers in over 100 countries. As an affiliate, we receive a fee when you get a quote from World Nomads using this link. We do not represent World Nomads. This is information only and not a recommendation to buy travel insurance.
While Hiroshima is a fantastic city to explore for a variety of reasons, there are several day trips from Hiroshima that will leave you grinning from ear-to-ear! Pick one of your favorite tours or destinations to explore more of Japan!
Osaka
Osaka is a nearby city that offers a wealth of experiences to explore! A Hiroshima day trip to Osaka promises to be an unforgettable adventure. Osaka is the second-largest Japanese city (after Tokyo). In Osaka you can find the Osaka Aquarium and Universal Studios.
Other must-see spots in Osaka are Osaka Castle and Sumiyoshi Taisha, the head shrine of all Sumiyoshi Shrines. A local guide will help you discover the city in a truly eye-opening way!
Kyoto
Wake up a little earlier than usual and make the two and a half hour trip to nearby Kyoto. The ancient city served as Japan's capital and choice of residence for the emperor from 794 to 1969!
The city is full of fascinating immersive experiences that will leave you mesmerized at the vast history behind the Japanese culture. The ancient city of Kyoto is full of important UNESCO and historical sites and is a must-see for anyone who loves history!
From the 1001 statues in Sanju-san-gen-do Temple to the Sagano Bamboo Forest, Kyoto is a great inclusion on your three-day itinerary in Hiroshima! If Kyoto is a place you'd like to spend a few days exploring, check out these hostels in Kyoto.
Nagasaki
The weighted history of Nagasaki goes hand-in-hand with the tragic story of Hiroshima with Nagasaki being the other city that was bombed in World War II.
Nagasaki is a bit of a distance away from Hiroshima, but a must-visit spot if you are interested in history, the war and Japanese resilience! Like Hiroshima, Nagasaki has overcome destruction to create a successful societal hub.
A day trip to Nagasaki from Hiroshima promises to open your eyes to the effects left behind by the war. Make sure that you head over to Glover Garden, Hashima Island and the Nagasaki Atomic Bomb Museum for an extra-enriching experience!
Nara
The compact city of Nara is full of countless fascinating attractions. A visit to Nara will bring you face-to-face with several temples, greenery and tasty cuisine!
Nara Park is a must-see spot, boasting several temples and museums to explore and learn about the city. The city is incredibly beautiful, with unforgettable views that beautifully paint Japanese culture!
The city is full of beautiful greenery and plants, with ancient architecture scattered in between. You can easily get lost in the enchanting city of Nara, moving from one magical moment to another!
Fukuoka
Fukuoka is located a short two-hours from Hiroshima, and definitely worth the trip! The best way to experience the city is with a local guide who can point out hidden gems – of which there are many!
The city is best known for Hakata ramen, a very simple dish that is enjoyed by people across the city. It is made with thin noodles and rich tonkotsu (pork bone) broth. While not fine-dining, it offers a very unique experience!
Arguably the best part of Fukuoka is that there are very few tourists, meaning that you get a truly authentic local encounter!
Find out what people want to know when planning their Hiroshima itinerary.
Final Thoughts on Hiroshima Itinerary
Hiroshima is a fascinating city to visit. In a tragic turn of events, the city played a vital role in ending World War II. Ever since, it has overcome difficulties to become a global icon of progression and peace!
Hiroshima tourism is more popular than ever, and welcomes millions of visitors every year. Hopefully, this Hiroshima itinerary will help you decide where to stay, kickstart your experience in the fascinating city, and uncover it's tragic history. One thing is for certain after planning a trip to Hiroshima, you will leave with a new-found appreciation for life, peace and the power of overcoming! If you haven't packed your bags yet, use our Japan packing list to help you along.
---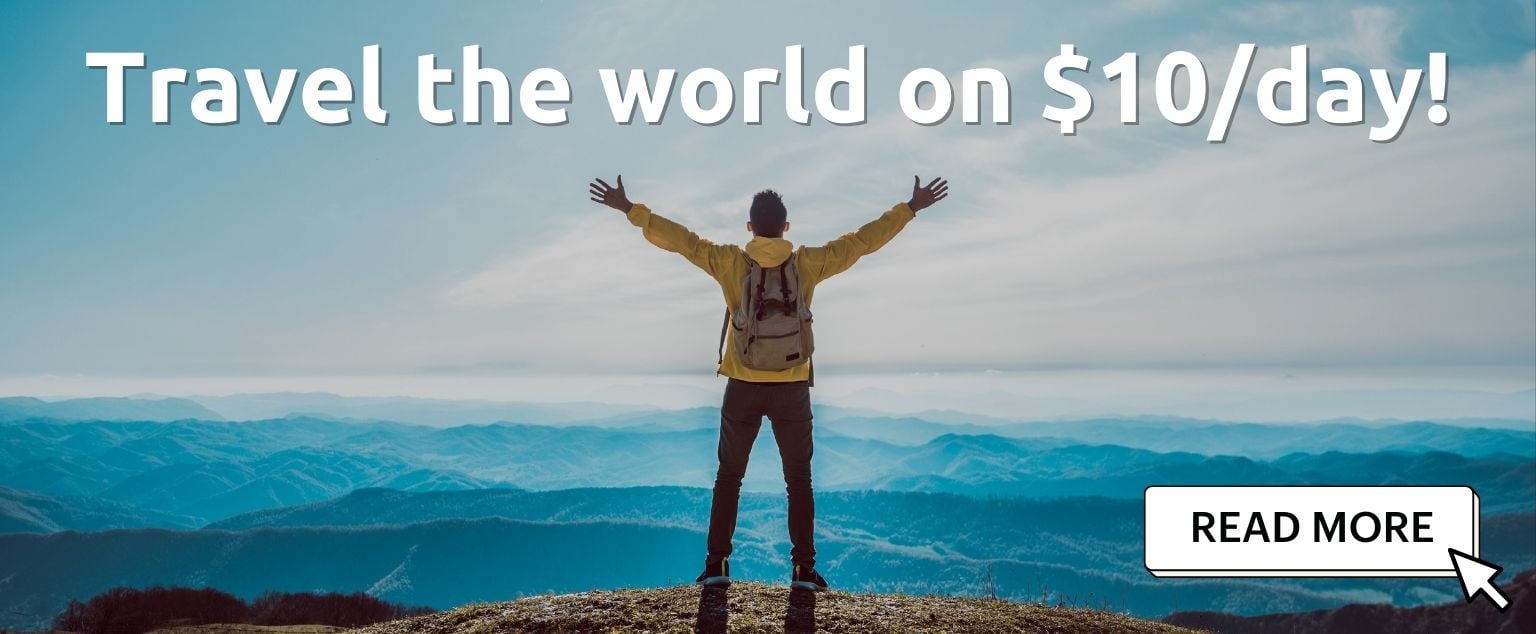 And for transparency's sake, please know that some of the links in our content are affiliate links. That means that if you book your accommodation, buy your gear, or sort your insurance through our link, we earn a small commission (at no extra cost to you). That said, we only link to the gear we trust and never recommend services we don't believe are up to scratch. Again, thank you!