The former home to the Phoenicians, Lebanon is packed with a whole lot of history. You can explore ancient ruins here. There's amazing food. You can go skiing. You can chill on the beach. Lebanon is great!
Lebanon also happens to be wedged between some pretty brutal conflicts.There's Syriaand the war surrounding it. There's Israelto the south. Palestinian refugees and Syrian refugees are spilling into the country.
Naturally, you're going to be wondering, "Is Lebanon safe?" It's a fair question. We have decided to tackle it by creating an epic insider's guide to staying safe in Lebanon. If you're worried about visiting, we are here with information and tips to help you out.
Not only will we discuss the no-go zones, but we'll be going through a whole lot of safety tips, some specifically for families and even solo female travelers. We want everyone to be able to travel smart around the world!

Unlock Our GREATEST Travel Secrets!
Sign up for our newsletter and get the best travel tips delivered right to your inbox.
How Safe is Lebanon? (Our take)
Beautiful Lebanon is the place to go if you want a slice of unadulterated landscapes, beaches, a Mediterranean-meets-Middle Eastern vibe, and a ton of culture – there are surprisingly 18 recognized religions here!
However… Due to its past (and actual geographical position), Lebanon is caught up in a whole lot of trouble. This means it may not be the safest country.
Tell people you're going to Lebanon and there'll definitely be some raised eyebrows. The civil war ended in 1990 and today there's unrest. The main issues? Hezbollah and the Syrian War. There's also tension with neighboring Israel.
It might not be intuitive, but tourism has been pretty important to Lebanon's economy. Before the civil war kicked off in 1975, Beirut was considered 'the Paris of the Middle East' – a hub of culture, and a melting pot of thousands of years of history.
On the 2018 Global Peace Index, Lebanon sat at 141 out of 163. Not great. However, this still places Lebanon as one of the safest countries in the Middle East. As a result of this, it sees a high level of tourists from the region.
Many countries' governments advise their citizens against certain regions of Lebanon. While it's true that the security situation can deteriorate pretty quickly in this part of the world, and yes – it's true that terrorist attacks occur, Lebanon as a country – as a culture – is usually pretty safe for travel.
There is no such thing as a perfect safety guide, and this article is no different. The question of "Is Lebanon Safe?" will ALWAYS have a different answer depending on the parties involved. But this article is written for savvy travellers from the perspective of savvy travellers.
The information present in this safety guide was accurate at the time of writing, however, the world is a changeable place, now more than ever. Between the pandemic, ever-worsening cultural division, and a click-hungry media, it can be hard to maintain what is truth and what is sensationalism.
Here, you will find safety knowledge and advice for travelling Lebanon. It won't be down to the wire cutting edge info on the most current events, but it is layered in the expertise of veteran travellers. If you use our guide, do your own research, and practise common sense, you will have a safe trip to Lebanon.
If you see any outdated information in this guide, we would really appreciate it if you could reach out in the comments below. We strive to provide the most relevant travel information on the web and always appreciate input from our readers (nicely, please!). Otherwise, thanks for your ear and stay safe!
It's a wild world out there. But it's pretty damn special too. 🙂
Is it Safe to Visit Lebanon Right Now?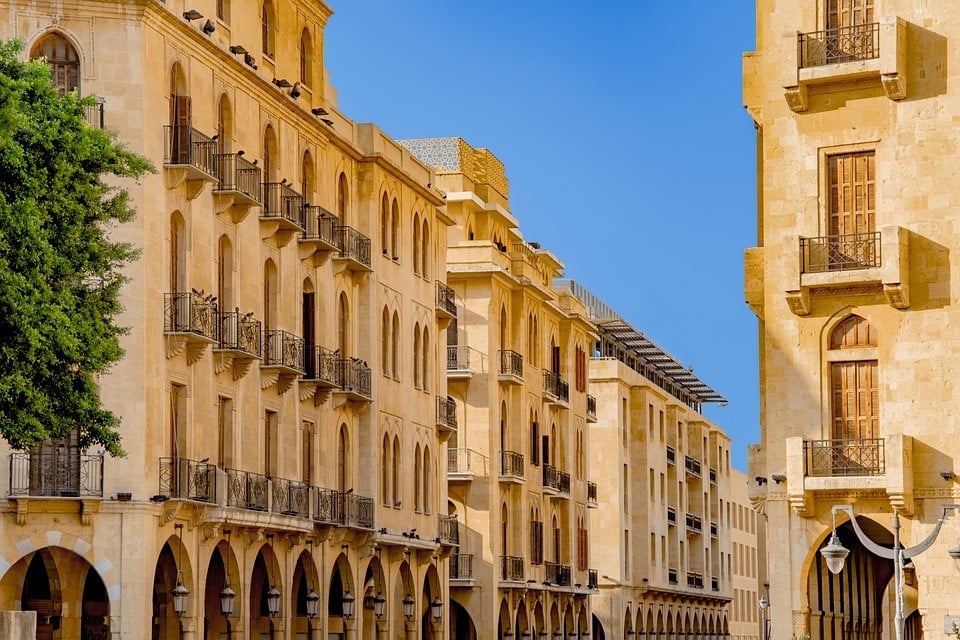 Sadly, it seems that especially Beirut is doomed to be forever synonymous in the international psyche with explosions. The city was rocked in August 2020 by a huge, accidental, blast that left over 30 people dead and over a thousand injured. The city is experiencing a humanitarian crisis.
Since then, the city has slightly recovered, but you can still see the effect of the explosion. While it's technically safe to visit right now, you should regularly follow the news on what's happening in the country.
On top of that, mass protests have broken across Lebanon rallying against deeply entrenched government corruption around the same time. While these protests are usually not violent, tourists will be better off staying away from them.
Prior to this, travelers were visiting Lebanon and were having a safe and awesome time.
We can't exactly say that it is super safe to visit Lebanon right now though. There are too many warnings from governments across the world for us to give an unreserved 'go-ahead'. However, I backpacked it myself in 2017 and felt extremely safe at all times.
Safest Places in Lebanon
Despite what the media tells you, Lebanon is a great country to visit. And if you choose the right area, it'll be perfectly safe as well. To help you make the right decision, we've listed the safest places in Lebanon, as well as the no-go areas, below:
Beirut
This might come to your surprise, but Beirut, Lebanon's capital city, is one of the safest places in the country. Female travellers can dress normally here, streets are well developed (although incredibly busy) and there's a pretty cool nightlife scene. If you want to explore the rest of the country, basing yourself in Beirut is a good idea. Stay in the Hamra neighborhood for some cool hipster and university vibes.
Batroun
Batroun is located north of Beirut and a stunning coastal town. It's known to be the most attractive, clean, medium-sized town in the region, so you'll definitely have a blast. It's also a nice getaway from the busy, and not so clean Beirut. The old port area is still an active fishing port where you will find the locals grilling their fresh catch, preparing the nets, and just generally chilling out by their boats when not out at sea.
Bcharre
Bcharre is located just above the Kadisha Valley—one of the most historically and naturally significant valleys in the country. It's a very laid-back and chill vibe, with lots of culture and tradition to explore. You'll also be very close (around 15min) to the famous Cedars of God, some of the oldest and largest cedar trees on the planet.
Places to Avoid in Lebanon
You can't go to every area of Lebanon. You should not be going to these places unless you're looking for real trouble:
Palestinian refugee camps (specifically Ain El Hilweh in Saida unless you are with a guide),
Within 5 kilometers of the border with Syria,
The Hermel area.
Even the southern suburbs of Beirut are 'no-go' owing to potential crime and extremism.
While none of these areas are places that tourists would normally end up in, since there is nothing worth seeing anyway. It still pays off to do a bit of research so you don't accidentally end up where you shouldn't.
Hezbollah
The Beqaa Valley is entirely controlled by Hezbollah who functions as the proxy government. But it is in fact perfectly safe for travelers and Balbeek is not to be missed. You can even safely visit the Hezbollah museum at Mount Amil in South Lebanon.
Many governments advise against visiting Tripoli to the North although I, and many other travelers, did visit and found if perfectly safe. The warnings are related to sectarian tensions that occasionally erupt.
A fair few places in Lebanon aren't safe for travel. That's very clear. Everywhere else – though you should be careful – is open for business!
Lebanon Travel Insurance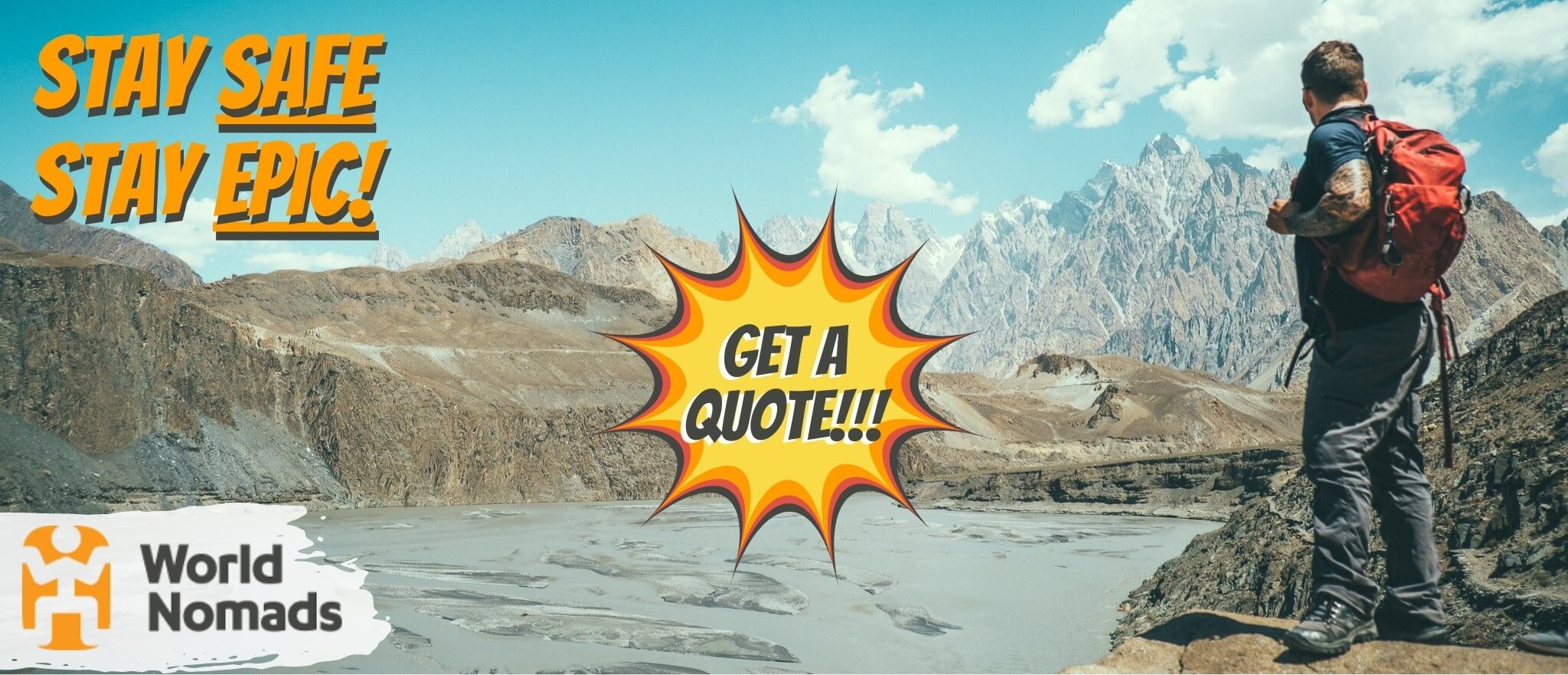 World Nomads' mission is to support and encourage travellers to explore their boundaries. They offer simple & flexible travel insurance, and safety advice to help you travel confidently.
They've been doing it since 2002 – protecting, connecting, and inspiring independent travellers just like you.
Get a quote below or read our in-depth review!
Government advice may be practically screaming 'don't go to Lebanon!' But we would disagree. There's not been a war in Lebanon since 1991, the Lebanese-Israeli War lasted just one month and ended in 2006. Most bad stuff in this country is spilling over from other conflicts. Still, it's a very volatile part of the world, so apart from general travel safety tips, here's some specific safety advice for when you feel like going to Lebanon!
Celebratory gunfire is common – to speeches, victories, political demonstrations. If you hear it, head into a building!
Stay aware of the security situation – watch TV, listen to the radio, check Twitter, whatever – things can change quickly.
Take care around BIG events – people attending large gatherings, sports events, that sort of thing – they can be targets of terrorist attacks
Yes, there is a threat of terrorism – there's not a lot you can do about it, but stay vigilant.
Don't wander off the beaten track – we mean literally. There are plenty of landmines still out there. Maybe use a guide
Listen to police/officials – there are plenty of military checkpoints. If you're stopped, comply. They're there for your safety.
Don't take photos of military sites – it's kind of obvious. Why would you? Snapping pics of anything that isn't an obvious tourist sight might get you pulled aside.
Respect local traditions – be aware of how you're behaving and how it could offend people, e.g. eating in public during Ramadan.
Dress modestly when you go to religious sites – if it looks like other people are covering up, then you should too.
Do NOT use drugs in Lebanon – use of cannabis is widespread but police CAN use entrapment techniques. Even a small quantity is an offense that could land you in prison.
Refrain from same-sex public displays of affection – LGBTQ travelers, take note. This is punishable with prison time.
Learn a bit of Arabic – this can help keep you safe, help you get around the country, help you eat, etc.
Look after your belongings – don't walk around with your bag open or anything like that. It's not common, but thieves DO exist.
Similarly, don't walk around looking wealthy – it won't help you stay out of trouble.
Don't carry loads of money around with you – it's better if it's not there to steal, or go missing, in the first place. You can secure extra cash you think you'll need in a security belt.
Carry your ID around at all times – you'll need to show it if someone official asks for it. A copy will do.
There are earthquakes in Lebanon – knowing what to do in the event of a big one will keep you safe.
Surprisingly, outside of the things that governments are warning people about (and scaring them away from Lebanon in the process), this country is pretty safe. Crime levels are relatively low and it's one of the more stable Middle Eastern countries.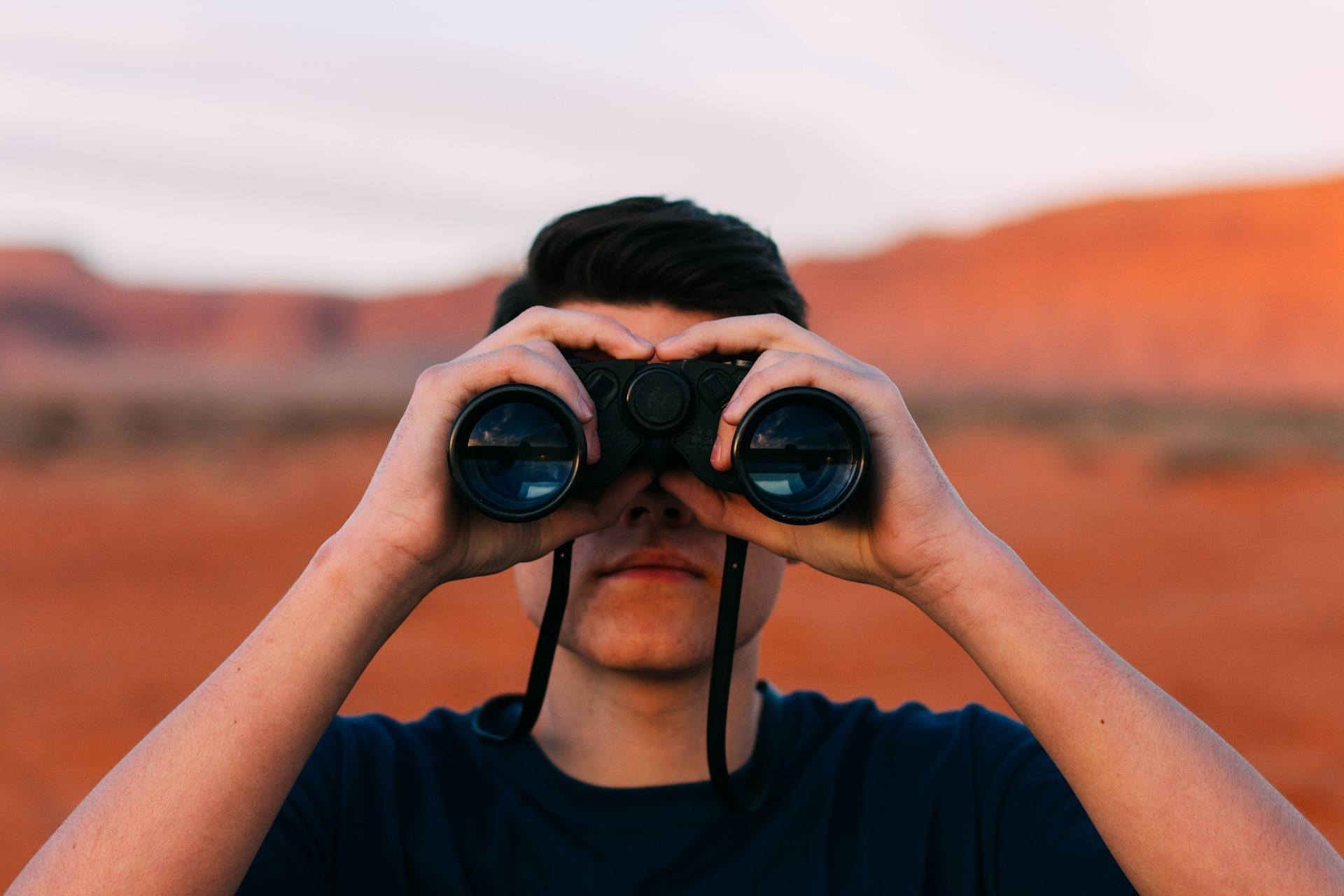 Traveling solo to Lebanon is probably best done by those who have a fair bit of travel experience under their belt. Outside of Beirut, things get a bit difficult; infrastructure isn't well developed and you may be more than a little shocked if this is your first time!
If you've experienced solo travel in other countries, you know that it's going to be a rewarding experience. Seeing a place at your own pace, meeting new people, learning about a culture, etc. But to help you, here are some pro tips for solo travelers in Lebanon.
Get yourself a Lebanese sim card. They might be a little more expensive than you're used to back home but they are definitely well worth it if you're thinking of traveling to Lebanon by yourself. This allows you to keep in touch with people, call accommodation, restaurants, keep track of where you are on maps. You know, usual benefits of a phone.
Get to know other travelers in Lebanon. There are meet-up groups, such as Travel Massive Beirut and weekly Couchsurfing meet-ups in the city, too. Have a look online and find the type of group that's right for you.
Keep your family up to date with where you are and what you're up to. It'll keep you connected, grounded in reality, and ultimately it's SAFER when someone knows where you are.
Use reputable hotels. Make sure you do your research and read reviews. Is the area sketchy? Are the staff awesome? Are the rooms gross? Is it secure? All that stuff. If it ticks all of your boxes then go ahead!
Know emergency numbers. Keep them saved high up on your contacts too. Imagine scrolling through your phonebook in an emergency situation.
Stay away from streets that look deserted. It's probably a good way to get into trouble – day or night.
Join a tour! Aside from all its other benefits, even for experienced travelers, Lebanon is going to be tough. Whilst Beirut will be fine, getting out into the rest of the country is going to be tricky. There's a lack of accommodation, public transport, that sort of thing. So finding yourself a reputable tour company will definitely open up the country for you.
Ask local people for insider knowledge. If anybody's going to know the country, it's going to be the people who live in it.
Travel light. Limit yourself to one bag and don't make it too heavy. If you're traveling around, the last thing you need is a load of baggage.
If you've lived the backpacker lifestyle before, get stuck into Lebanon as a solo traveler! It may seem like a bit of an odd choice taking into account all the instability in the area, but don't let that put you off.
Is Lebanon safe for solo female travellers?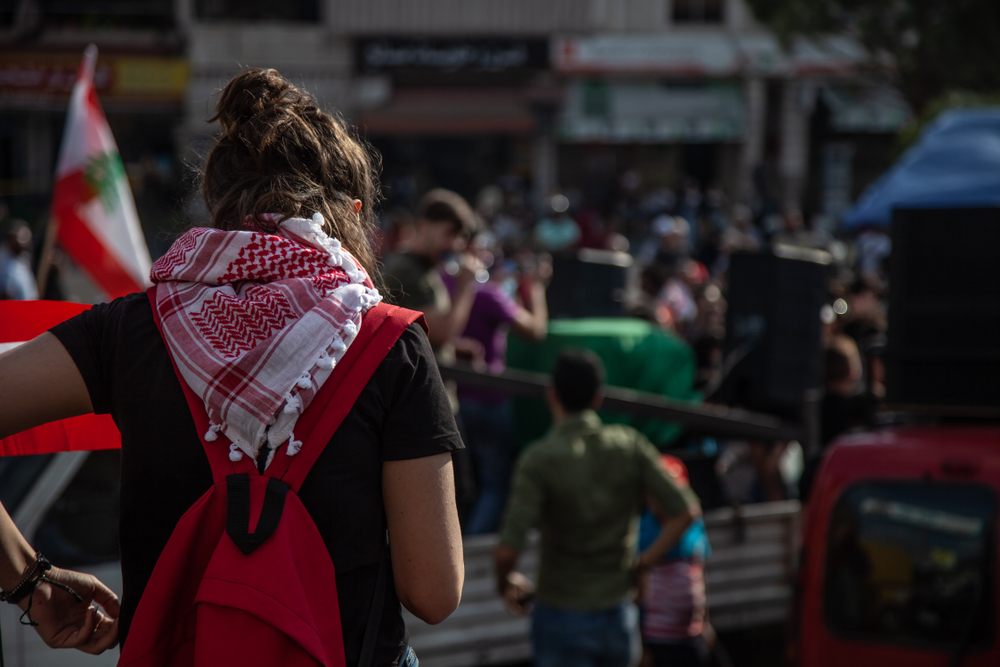 Surprisingly (for some of us), you can have an amazing time as a solo female traveler in Lebanon. It's actually fairly easy as a solo female traveler here.
Lebanon feels part-European, part-Middle Eastern. That means the culture is generally quite relaxed – and there's not even a lot of hassle from men here! But you may be concerned about your safety, so here are some tips to help with your travels.
In Beirut, Western clothing is normal. You won't have to wear traditional Middle Eastern style clothing at all. Skinny jeans, for example, are common. Other areas of the country might not be so liberal. Observe other women wherever you are and try to imitate (as best you can) how they're dressed.
The only time you need to wear a headscarf is when you go to religious sites, specifically mosques. Usually, you'll be provided with something to cover your legs and arms too.
When you get onto a bus, the front two rows are for women. Try to sit next to a woman if you can. It'll just be more comfortable and appropriate for the situation.
If you do drink (yes, there's alcohol), drink responsibly. Don't lose sense of where you are.
If you get chatting to a man whilst you're out and he seems overly interested in who you are, where you're staying, and what you're doing, don't tell them.
Harassment levels are low in Lebanon. However, that doesn't mean that it won't happen at all. If someone is bothering you, ignore them. If it gets too much – if you feel uncomfortable or that you are in actual danger – then draw attention to yourself.
The best way to enjoy Lebanon with complete peace of mind is to book yourself onto a tour. This will make exploring the country so much easier.
When you're looking at booking accommodation for yourself, make sure it's well-reviewed by other solo female travelers. That is going to be the best way to find something that fits you.
Loads of solo female travelers go to Lebanon and report back with amazing stories – the lack of harassment, lack of crime, lack of sketchiness, and the respect they get. Make sure to bring some clothes to go out in Beirut – it's a party city alright!
More About Safety in Lebanon
We've covered the main questions already, but there is loads more to know about the county. Read on for more detailed information on how to stay safe in Lebanon.
Is Lebanon safe to travel for families?
Families can have a pretty good time in Lebanon. All the conflict surrounding the country aside, it's actually a family-friendly destination.
Beirut, for example, has a whole lot of stuff going for it. Planet Discovery Children's Museum, then there's the Sanayeh Public Garden and the Beirut Waterfront – at 4.8 kilometers long, this makes for a perfect stroll with the kids.
In addition to all that there are beaches and beach resorts, complete with kids' clubs.
Is Lebanon Safe with Small Children?
Summers are hot and humid. 300 days of sun, they say. This can be a little tricky with a small child. You'll probably want to stay somewhere with a pool and air-con in the summer. Visit from September—October or April—May for less humidity and heat.
Obviously, cities can be overwhelming at any time, even without kids. So head out and explore what else the country has to offer. There's tons of nature to discover in Lebanon.
Basically, Lebanon is pretty safe to travel for families. No doubt you won't be heading too far off the beaten track anyway, meaning that 'unsafe' areas of the country will be literally miles from your mind.
Is it safe to drive in Lebanon?
If you want to drive in Lebanon, you're going to have to be confident about it!
It's the sort of country where the rules of the road just go out the window. Driving will be challenging – from the quality of the roads (crazy bends and potholes) to city traffic, and even military checkpoints.
It pays to be cautious and confident if you plan to drive around Lebanon. That said, it can be a super exciting way to get to see parts of the country that you would otherwise miss.
Car hire is fairly cheap, which is always good for a budget traveler. But again, you will only want to do this if you're looking for a real challenge.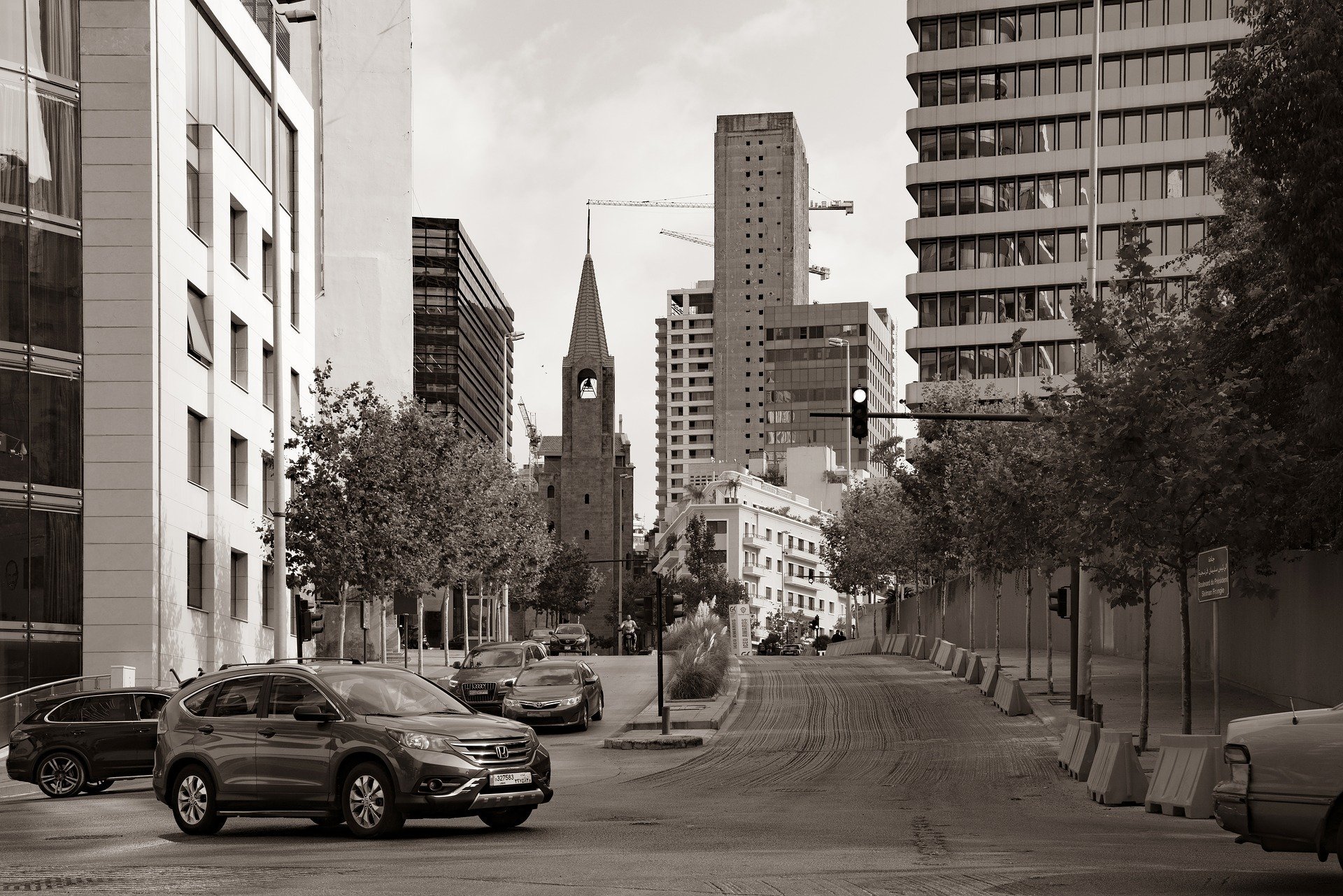 Outside the cities, mountain roads come with deadly hairpin turns. Combine those with generally crazy driving and it's a mix for disaster. And DON'T drive outside of cities at night.
Military checkpoints will be set up along major and smaller roads. They're for your safety more than anything else. You'll need to have your ID on you and just do as they ask you.
Is Uber safe in Lebanon?
Uber has a patchy past in Lebanon. In 2017 Lebanon's Interior Minister warned people not to use Uber. He said:
"I call in your name on all Lebanese not to use this Uber transport service because we do not consider it to be safe and there are taxi offices to use instead."
This statement came after a British embassy worker was murdered by their Uber driver.
That said, since then, there have been reports of even solo female travelers using Uber to get around – without issue – and finding a pretty straightforward and friendly way to get from A to B.
Note: women shouldn't sit in the front seat or talk with the driver about anything apart from directions. Small talk often sends the wrong signals.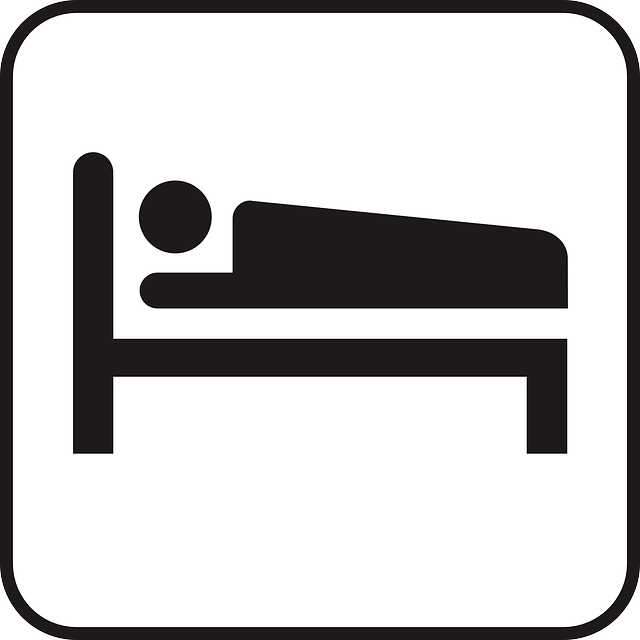 Sleep safe! Choose your hotel, hostel or Airbnb ahead of time so you're not last-minute booking a less-secure place.
Are taxis safe in Lebanon?
Taxis in Lebanon are safe-ish but there have been incidents and the cars aren't up to the standards some are used to. People do use them though. If you're really worried, ask your hotel to hook you up with a reputable company.
There are shared taxis that ply the roads in most urban areas around Lebanon. These usually have a red number plate and a TAXI sign on the roof. They are also, for some reason, often an old Mercedes.
You can hail these and jump in, then tell them where you want to go. If it's empty, just make sure you won't be charged a 'private taxi' fare. But if you want the taxi all to yourself, you say 'taxi' instead of 'servees'; make sure you barter a price first.
Private taxis can be arranged through your accommodation. These CAN be expensive if you want to hire them for the whole day. The obvious advantage is that the staff at your accommodation will be able to recommend companies which are safe to use.
Note: A lot of the taxis in Lebanon are not in good condition – no seatbelts, squeaky brakes, not being able to open the windows.
Is public transportation in Lebanon safe?
Lebanon's public transport leaves a lot to be desired. Though limited, public transport is safe in Beirut. These are your options:
Mini Buses: These ferry people around towns along certain routes. It's the usual, pack-it-'till-it's-full and then go.
Government-run Buses: These tend to be safer than the minibusses and they're also pretty cheap. They have red number plates and the destination shown (but only in Arabic)
Long distance Buses: Head to the inter-city bus station at Charles Helou Station (northbound) or Cola Station (southbound) to get one of these.
There is an ongoing project to map all the bus routes in Beirut which can help you get around. You might find it pretty handy.
Bum bags aren't just for Adidas lads and super dads!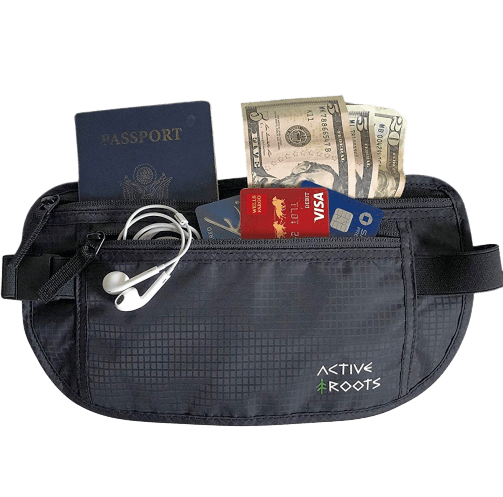 Seriously, once you enter the travel belt life, you never go back. You can NEVER overstate just how useful having all your most important valuables right around your waist is.
A full-sized travel belt stays tucked under your shirt and keeps your valuables – documents, passport cash, headphones, lip balm, illicit goodies 😉 – organised and on-hand for moment's notice.
Hide Yo' Money!
Is the food in Lebanon safe?
Thanks to the Lebanese diaspora, Lebanese food is pretty well known. And there's a lot on offer.
We are pretty sure that everything you're going to encounter food-wise in Lebanon is going to be delicious. But this mix of Middle Eastern and Mediterranean won't always be cooked up hygienically. So here are some tips to help your stomach through it all.
Not all restaurants are equal. If it's a bit sketchy-looking in terms of hygiene, use your head and move on.
Go to eateries that are packed with locals. The more the merrier. If these places are popular, they'll be tasty and unlikely to give you any tummy-related illness.
Learn a bit of Arabic. Just a little bit. It'll help you decipher what 'falafel' is in Arabic script, for instance.
Don't be afraid of street food. Honestly, one of the best things you can do in Lebanon is getting yourself a falafel sandwich. There is a chain of street food eateries all over Lebanon called Sahyoun – people claim it's the best in the business.
Don't overdo it. You probably won't be used to the richness and the different spices used. Trying too many things on your first few days is not a good idea. Your stomach won't be used to it.
Try to eat things that have been freshly cooked as opposed to stuff that's maybe been sitting around for a while, especially on hot days (which is most of them).
For that reason, if you're staying at a beach hotel that offers a buffet for breakfast, lunch, and dinner, maybe give it a miss once in a while (if not for the whole time). Head outside and try some real food.
We wouldn't recommend at all that you go to tourist restaurants. These will be super gaudy and have English menus offering international instead of actual Lebanese food.
Wash your hands. Super simple tip right there.
The food in Lebanon basically means that you're going to be embarking on a foodie odyssey. There are so many different types of tasty dishes here. If you're already obsessed with food, get ready to be led around more by your nose and your stomach than by your guidebook!
Can you drink the water in Lebanon?
The water in Lebanon is said to be safe to drink. However, many people don't drink it and opt for bottled water instead, but we never recommend using so much pointless single-use plastic.
We suggest that you drink filtered water and bring a refillable bottle. You might not find filtered water everywhere you go, which is why we recommend traveling with a filter bottle.
Is Lebanon safe to live?
Lebanon is a pretty cool country to live in. All those days of sunshine, ancient cities to explore, and very tolerant for the region – we mean churches and mosques side-by-side.
Safety concerns include living between Syria – the worst humanitarian crisis (arguably) in recent years – and the ongoing mess that is Israel and Palestine.
Day-to-day life in Lebanon is safe, but the country has its own setbacks and stresses since the decades-long Lebanese Civil War.
There's a lot of rubbish that isn't properly disposed of and pollution is poorly regulated.
An increase in population, with Syrian refugees spilling over into Lebanon, means that unemployment is rife; it also means tensions. Don't forget those Palestinian refugee camps.
You'll have to get used to seeing gun-toting soldiers roaming the streets. They don't threaten your safety, but they might be unnerving to some.
You'll need to get some hefty research done before you consider moving to Lebanon for whatever reason, but if you feel like an adventure – we're all for it!
The Future of the SIM Card is HERE!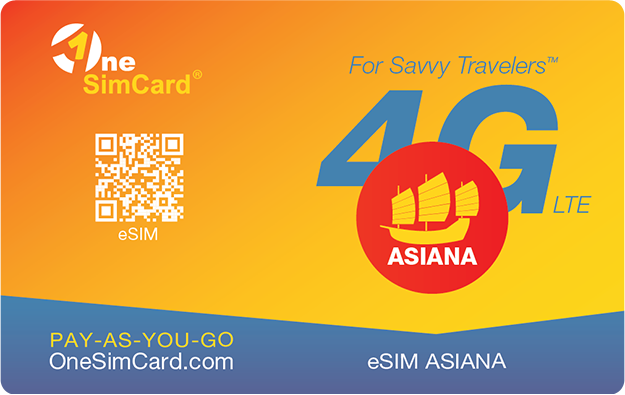 A new country, a new contract, a new piece of plastic – booooring. Instead, buy an eSIM!
An eSIM works just like an app: you buy it, you download it, and BOOM! You're connected. It's just that easy.
Is your phone eSIM ready? Read about how e-Sims work or click below to see one of the top eSIM providers on the market and ditch the plastic.
Buy an eSIM!
Is it safe to rent an Airbnb in Lebanon?
As long as you stay in a secure neighborhood, you'll have absolutely no problem with finding a safe Airbnb. In fact, it'll probably be your go-to option anyway. Just note that Lebanon hasn't been a major tourist destination yet, so the number of rental is still quite small.
FAQs on Lebanon's Safety
Planning a safe trip to Lebanon can be very overwhelming and difficult. To help you out, we've listed and answered the most frequently asked questions on how to stay safe in Lebanon.
So, is Lebanon Safe?
As long as you're not actively seeking out an actual warzone, chances are you're going to be safe. Very safe in fact. That being sid, you should still use your common travel sense.
Saying you're going anywhere near Syria at the moment is going to make people think you're crazy. We don't think you're crazy though.
Lebanon itself, though small and pretty much engulfed on all sides by super volatile situations, is safe. It's a tolerant, open society with Western ideals, where it's majority Christian, with the next biggest religion being Islam and there are still another 16 official religions of the country!
Lebanon is friendliness, openness, tolerance, and fun combined with cool history and landscapes.
Terrorist attacks aside – because these happen in alarming rates in Western countries too – Lebanon is a refreshing anomaly of the Middle East. It may not have great infrastructure thanks to its previous conflict, but that's in the past.
The future of Lebanon is a good one. It's got a lot going for it.
Disclaimer: Safety conditions change all over the world on a daily basis. We do our best to advise but this info may already be out of date. Do your own research. Enjoy your travels!
---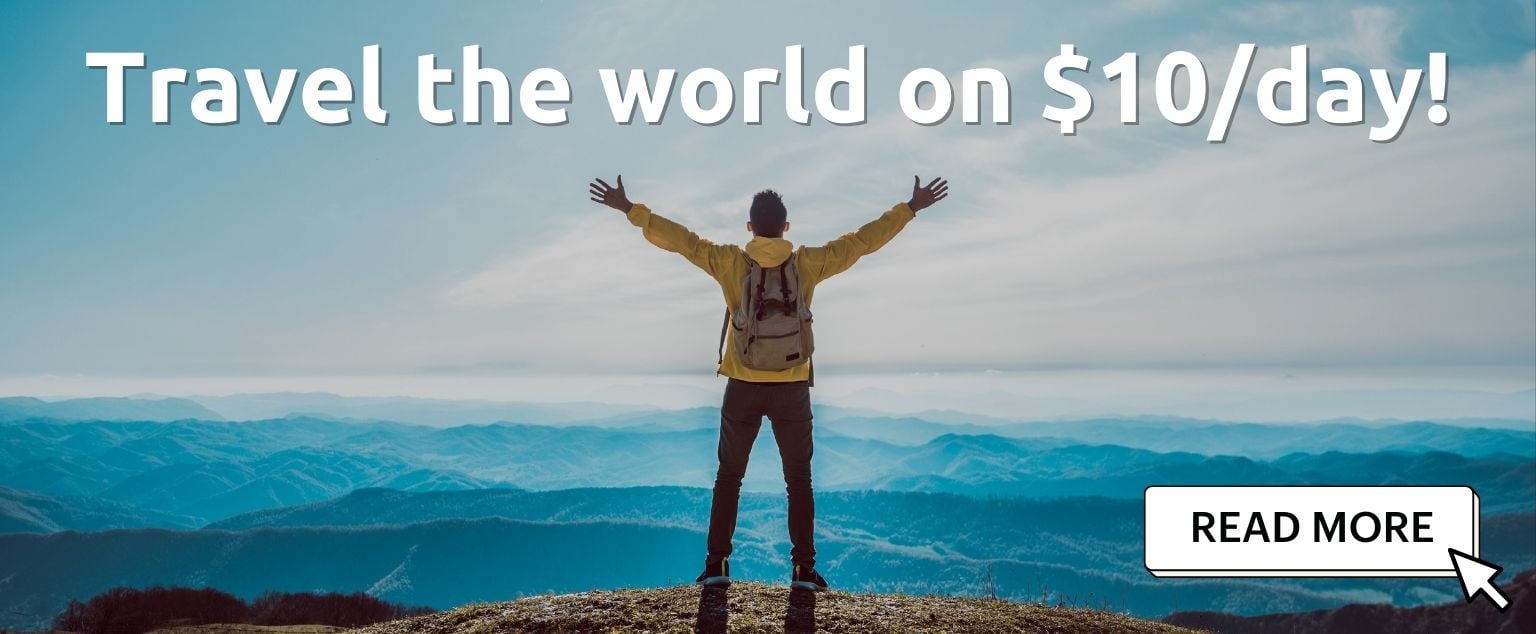 And for transparency's sake, please know that some of the links in our content are affiliate links. That means that if you book your accommodation, buy your gear, or sort your insurance through our link, we earn a small commission (at no extra cost to you). That said, we only link to the gear we trust and never recommend services we don't believe are up to scratch. Again, thank you!