In the ever changing and somewhat chaotic world that we find ourselves in, the notion of travel and health insurance has acquired a whole new shade of prominence. Whether you're a seasoned and hardcore globetrotter, a full time digital nomad, or a virgin backpacker planning your first overseas trip, health insurance should be an essential part of your journey.
While the vast majority of trips end happily without any incident (except perhaps for a spot of Bangkok bum or sunburn) the fact is that sometimes, things do go wrong and when they do they can prove pretty damn expensive to fix. Accidents and illnesses can and do happen when you least expect them, and the costs associated with medical expenses and unforeseen circumstances can be high.
In this post, we are going to take a look at the new Nomad Health Insurance Product from SafetyWing. While SafetyWing is already established as a travel insurance provider, this product is quite different as we shall show you. In this post we will examine how this unique health insurance policy works, what it offers and what kind of globetrotter it may suit.
In A Hurry? Nomad Health At a Glance…
Nomad Health is a new health insurance product from SafetyWing. It is aimed at Digital Nomads, remote workers and other permanent travellers who cannot access the healthcare systems of their home countries. It offers both emergency and non-emergency health coverage (including dental, vision and mental health cover) and works in 175+ countries including your home country.
Acceptance onto the Nomad health policy is subject to application, and the annual pricing starts at around $1,500.
SafetyWing: A New Approach to Health & Travel Insurance
There are loads of different insurance providers out there. However one insurance provider that has been garnering attention, and which we personally use, is SafetyWing (we have written a full SafetyWing review here).
Let's look at what it is about SafetyWing that sets it apart and makes them our go to travel insurer.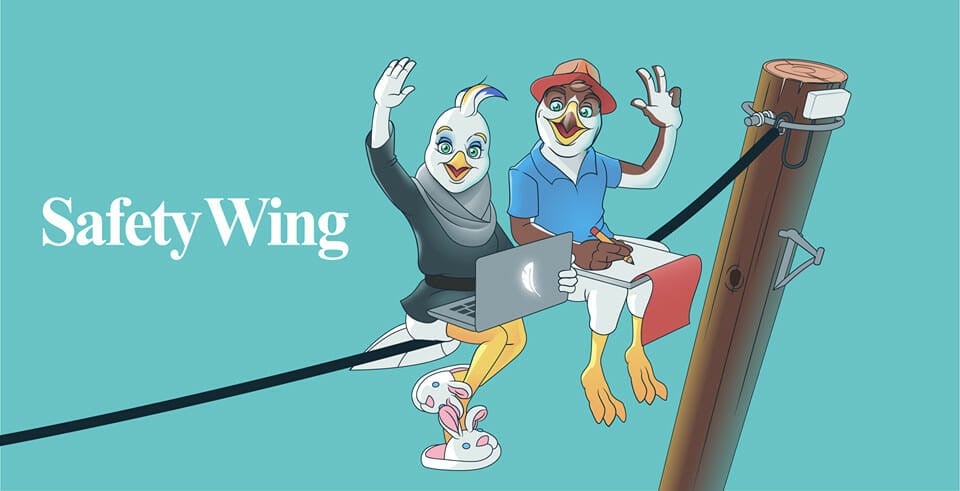 Who Are SafetyWing?
SafetyWing was founded with the modern, globe-trotting lifestyle in mind. Recognizing the unique challenges faced by long term travellers, digital nomads and remote workers, the company set out to create a product tailored to this growing demographic. Founded in Silicon Valley, and backed by Y Combinator, the globally renowned start-up accelerator, SafetyWing brings a whole new and fresh perspective to the world of travel insurance.
What makes SafetyWing really unique is their subscription-based business model. Unlike traditional travel insurance (which typically covers a single trip or a fixed period) Safety Wings policies operate like a monthly subscription service. This is a game-changer for people living a location-independent lifestyle who spend long periods of time away and often don't know where in the world they are going to be from one week to the next.

Do You Want to Travel FOREVER??
Pop your email in below to get a FREE copy of 'How to Travel the World on $10 a Day!'.
What Makes SafetyWing Unique?
However, SafetyWing's real forte is offering travel health insurance, and their coverage in respect of cancellation, interruption or loss of personal possessions is generally not as substantial as what is typically included in "normal" travel insurance policies. This is NOT an omission or failure on the part of SafetyWing it is simply that they cater to a demographic of traveller whose priority is health coverage.
The company's vision also extends beyond simply providing travel and health insurance. SafetyWing aims to create a global social safety net for remote workers and nomads, addressing not just insurance needs, but also health, retirement, and income protection.
With a strong background and a bold progressive vision, it is not an exaggeration to suggest that SafetyWing is revolutionising travel insurance, reshaping it to meet the needs of us modern-day explorers. In a world where travel is not just a luxury but a way of life for some, it is genuinely refreshing to see an insurance provider that understands and caters to this seismic shift.
And this is where their new and exciting Nomad Health product comes into the equation….
Introducing Nomad Health By SafetyWing
Nomad Health from SafetyWing is an annual subscription based form of medical coverage aimed at digital nomads and other long-term/permanent travellers. It provides substantial health coverage for a 12 month period pretty much anywhere in the world (175+ countries).
Think of it like this. In our normal lives, health and medical cover is usually provided either by the state, via employer related health insurance or via a hybrid public/private healthcare model. However, long term travellers who fall ill don't really have the option of popping back home to visit the hospital and many wouldn't even have any coverage even if they could. Nomad Health is here to bridge that gap and offer protection for travellers regardless of where they are in the world and regardless of what it is that ails them…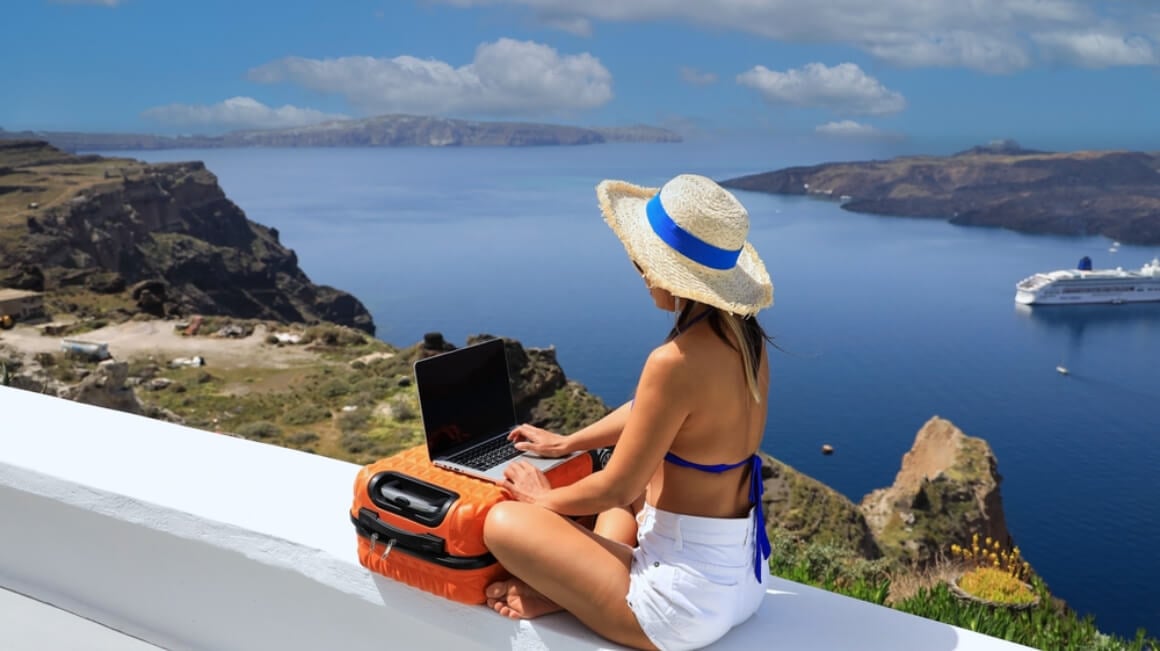 …which brings us to the other unique thing about Nomad Health. It is not simply intended to provide emergency medical cover but instead, travellers are entitled to claim under Nomad Health for a wide number of different health and medical matters including routine matters, screenings, dental, vision and mental health treatment and wellness benefits.
If you are wondering whether Nomad Health offers anything like trip cancellation or lost baggage coverage like conventional forms of travel insurance offer, it does not.
Details of Nomad Health Policy
Let's now look at the details of what can be included and offered under the SafetyWing Nomad Health policy and the various coverage amounts that it can offer.
Nomad Health By SafetyWing – Nomad Health Policy

| Hospital treatment and accommodation | Full refund |
| --- | --- |
| Inpatient surgery | Full refund |
| Intensive care unit | Full refund |
| Cancer tests and treatment | Full refund |
| Reconstructive surgery | Full refund |
| Renal failure and dialysis | Full refund |
| Inpatient prescription medication | Full refund |
| Emergency ground ambulance | Full refund |
| Organ transplants | Full refund |
| Passive war and terrorism | Full refund |
| Nurse care at home up to 60 days | Full refund |
| Evacuation and repatriation | Up to 100,000 USD |
| External prosthesis | Up to $1,000 USD |
| Durable medical equipment | Up to $1,500 USD |
| 10 outpatient psychiatric visits | Full refund |
| Palliative care | Up to $50,000 USD |
| Rehabilitation and specialized treatments | Up to $500,000 USD |
| Surgery for day patient or outpatient | Up to $500,000 USD |
Another unique, novel and altogether special offering from SafetyWing's Nomad Health coverage is that for an additional premium, it can also be extended to include maternity care, and dependent children.
What Does Cost Nomad Health Cost?
Firstly, we must emphasise that the Nomad Health coverage is strictly subjected to assessment and a medical questionnaire. Travellers interested in obtaining it need to apply for the cover much like with most other medical insurance policies.
Therefore if coverage is offered the price may vary depending on the applicants specific details such as age, lifestyle and medical background. However, for an 18 – 39 year old applicant, the estimated cost is $1,476 annually which breaks down to just $123 per month. That is a damn sight cheaper than a lot of US health insurance policies.
How Does Nomad Health Differ From Nomad Insurance?
Nomad Health is the latest product offering from SafetyWing. The flagship product from SafetyWing, currently known as Nomad Insurance, has existed for a number of years now and I have previously personally used it on a number of occasions.
What Does Travel Insurance Usually Cover?
You probably already know the basics of what Travel and backpacker insurance typically includes and we have covered it elsewhere on this site extensively so we won't go into too much detail here. Still, for ease of reference let's very quickly summarise the basic components of what travel insurance can cover and why travellers need it. Alternatively, you can just skip ahead to the next section.
Medical Coverage: Arguably, this is the most important part of travel insurance. Should you become ill or injured while abroad, your travel insurance policy can cover the costs of treatment which can be absolutely astronomical in some countries/or Unions of American States.
Trip Cancellation or Interruption: If your trip gets cancelled or cut short for a covered reason – such as an illness, injury, or death in the family – you may get reimbursed for your prepaid, non-refundable expenses.
Baggage and Personal Belongings: If your luggage goes missing or gets damaged or stolen (and lost luggage rates have doubled since COVID!), travel insurance can help cover the cost to replace your items. Lost luggage is more common than you perhaps think and unfortunately the situation seems to be getting worse at many major airports. GPS Luggage Trackers are also a good way to deal with this by the way.
Travel Delays: Should your trip be delayed due to unforeseen circumstances like extreme weather, strike, or a mechanical breakdown, then you might be reimbursed for additional accommodations and lost prepaid expenses.
Remember, coverage does often vary massively between different providers and different policies. It is vital to thoroughly read and understand the terms of any travel insurance policy before you purchase it.
Both policies are designed for Digital Nomads and long term travellers and both are available on an open, rolling subscription basis (although Nomad Insurance can be cancelled at any time whereas Nomad Health runs for at least 12 months). However, Nomad Insurance does focus more on emergency medical and health cover and does not offer the same extensive raft of preventive and complementary and holistic care that Nomad Health offers.
Let's now look at the key differences between SafetyWing Nomad Health and SafetyWing Nomad Insurance.
Nomad Health By SafetyWing

| | NOMAD HEALTH | NOMAD INSURANCE |
| --- | --- | --- |
| Medical plan strength | • Fully equipped medical plan | • Travel medical plan |
| Maximum policy coverage | • $US 1.5 million maximum policy coverage (12 months) | • $US 250,000 maximum coverage for up to 69 years of age and $100,000 for ages 64-69 (policy term) |
| Length of contract | • 12-month contract with the option to renew | • 5 – 364 days of policy coverage (cancel at any time) |
| Routine & emergency coverage | • Covers routine/preventative care & medically necessary treatment | • Coverage for medical emergencies |
| Coverage location | • Goes wherever you go, you're living or travel with coverage in 175+ countries globally (including home country) | • Coverage for trips outside of your home country and up to 30 days incidental home country / 15 if your home country is the US for every 90 days you keep the policy |
| Time to resolve claims | • 10 business days for claims reimbursements | • 45 business days for claims reimbursements |
| Deductible | • No deductible $ | • $250 deductible |
| Age limits of coverage | • Covers up to age 74 | • Covers up to age 69 |
| Travel benefits (Advantages of Nomad Insurance) | • No travel benefits | • Travel benefits (including lost luggage after 10 days, trip interruption for unforeseen events at home (ex: home is destroyed), travel delay if a flight is delayed for 12+ hours |
| Live chat support | • 24/7 live chat support – speak to a real human | • 24/7 live chat support – speak to a real human |
| Emergency telephone support | • 24/7 global emergency telephone support | • 24/7 global emergency telephone support |
| Dental, vision, screenings, vaccines, & check ups | • Routine dental, vision and screenings & vaccines, regular check ups | • No routine dental, vision, screenings & vaccines or check ups |
| Wellness benefits | • Wellness benefits including physiotherapy, acupuncture, podiatry, dietician, chiropractor, homeopaths, osteopaths, chiropodists | • No wellness benefits |
| Mental health care | • Mental health coverage (sessions with a therapist, psychologist, psychiatrist) | • No mental health care |
| Emergency coverage in the US, Hong Kong, & Singapore | • 30 days emergency coverage in the US, Hong Kong, Singapore or with the add-on: 6 months in the US, and 12 months in the Hong Kong and Singapore | • Optional add-on for coverage in the US, US citizens aren't eligible to purchase coverage for the US |
| Repatriation and emergency medical evacuation | • Repatriation and emergency medical evacuation | • Repatriation and emergency medical evacuation |
| Emergency dental | • Emergency dental within 180 days of the accident | • Emergency dental within 72 hours of onset of pain or treatment/surgery to restore/replace natural teeth |
| Cancer treatment | • Cancer tests and treatment | • No cancer testing or treatment |
Stay connected when travelling through Europe!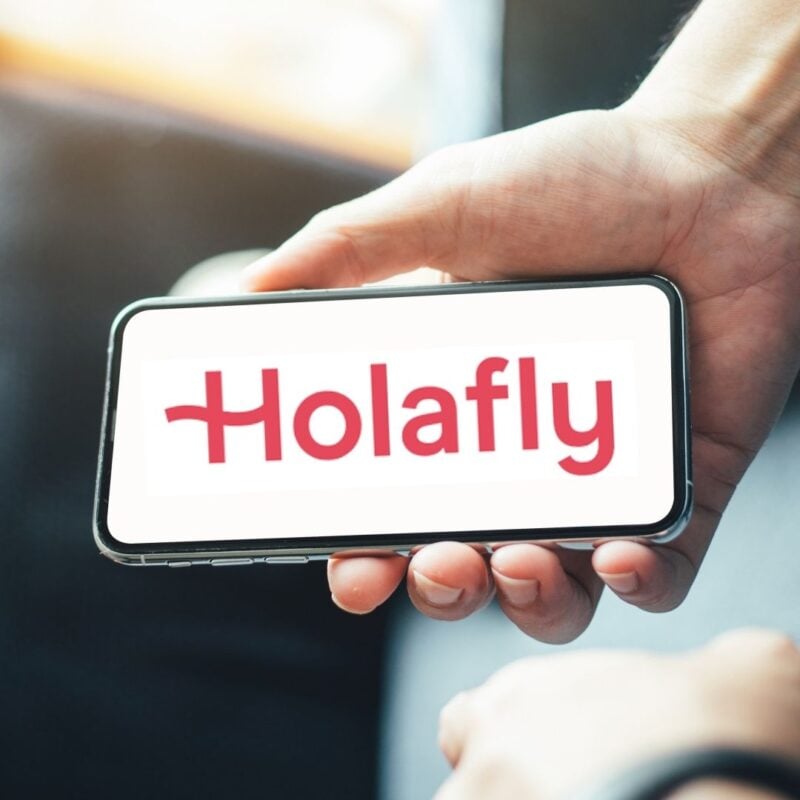 Stop stressing about your phone service when you travel abroad.
Holafly is a digital SIM card that works smoothly like an app — you simply pick your plan, download it, and voilà!
Roam around Europe, but leave the roaming charges for the n00bies.
Get Yours Today!
FAQ's About Nomad Health
These are some Frequently Asked Questions About Nomad Health.
Final Thoughts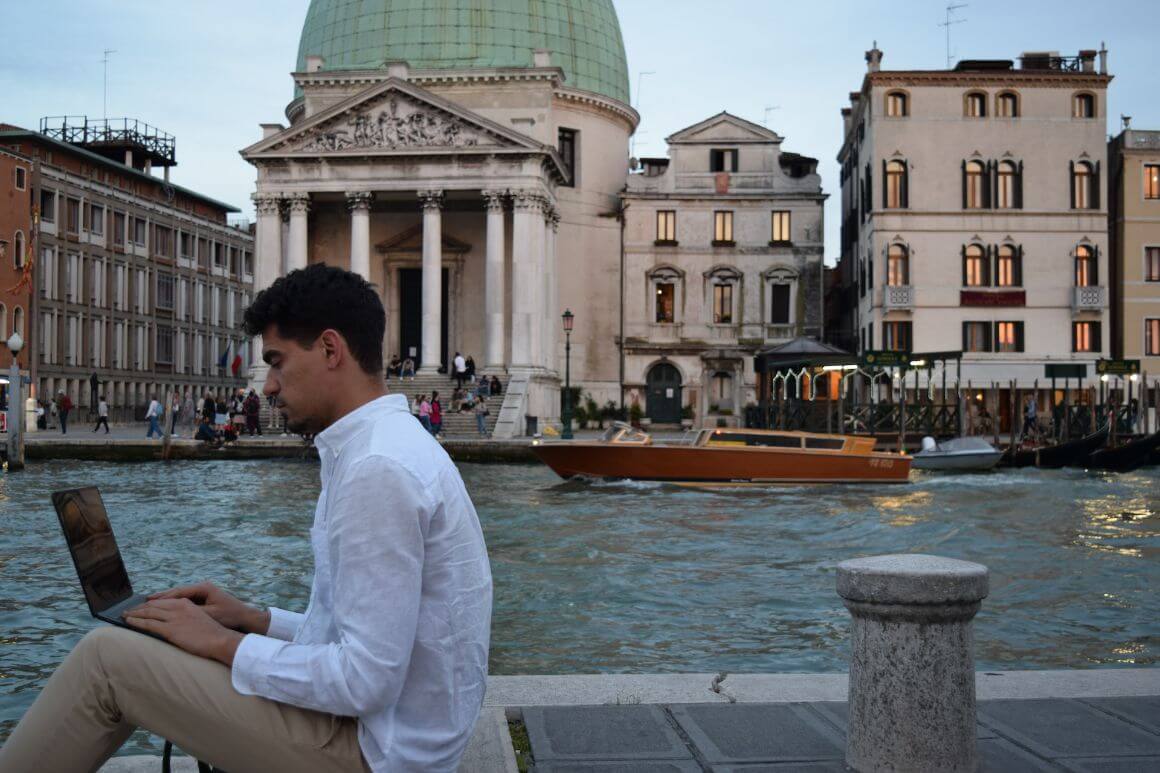 In conclusion, Nomad Health by SafetyWing presents a unique and innovative solution for digital nomads and long-term travelers seeking comprehensive health coverage while away from their home countries. With its subscription-based model, Nomad Health recognizes the evolving needs of this growing demographic, offering not only emergency medical coverage but also routine care, dental services, mental health support, and more in over 175 countries worldwide. SafetyWing's commitment to creating a global social safety net for remote workers and nomads sets them apart, demonstrating their dedication to addressing the unique challenges faced by this community.
If you're a digital nomad or long-term traveler looking for reliable health insurance that covers you wherever you go, Nomad Health could be the ideal solution for you.
Visit SafetyWing now to learn more about Nomad Health and obtain a personalized quote tailored to your travel needs. Protect your health and embrace the freedom of a nomadic lifestyle with the assurance that you have comprehensive coverage wherever your adventures take you. Your journey awaits—let SafetyWing be your trusted companion along the way.
---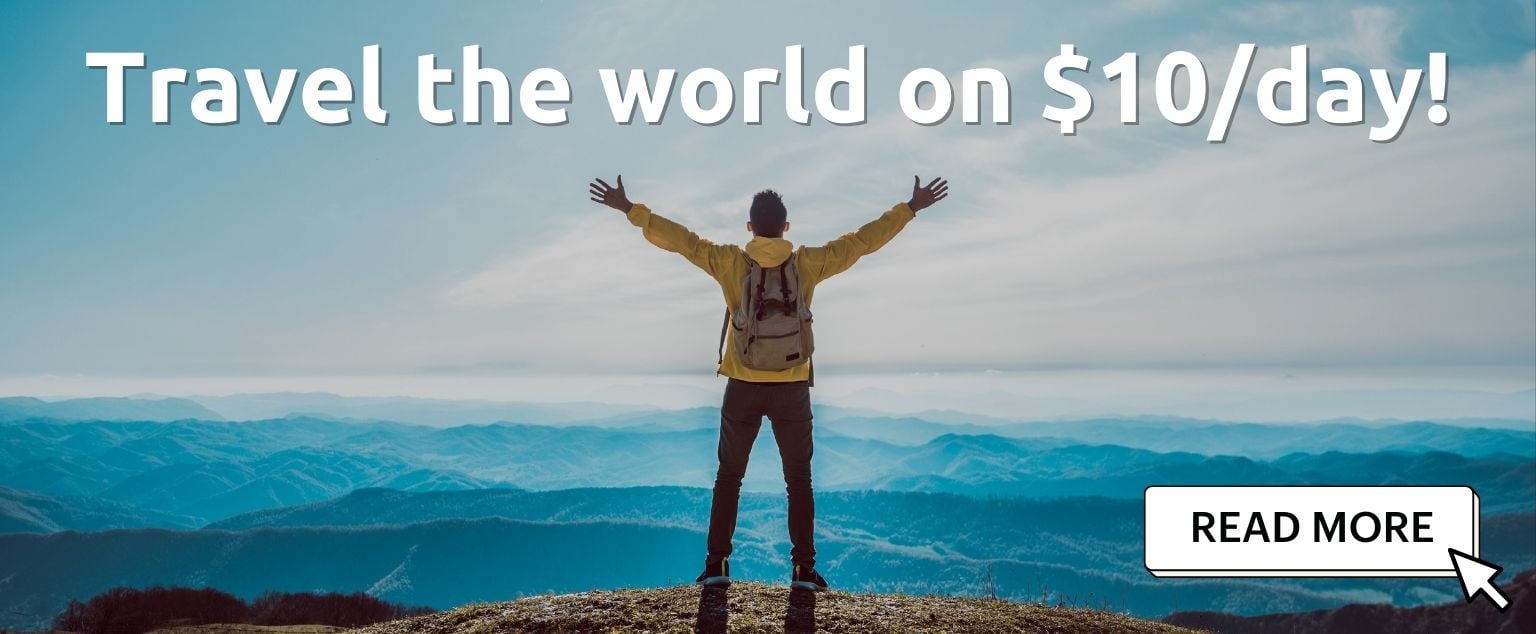 And for transparency's sake, please know that some of the links in our content are affiliate links. That means that if you book your accommodation, buy your gear, or sort your insurance through our link, we earn a small commission (at no extra cost to you). That said, we only link to the gear we trust and never recommend services we don't believe are up to scratch. Again, thank you!