Deciding between Siem Reap vs Phnom Penh is the ultimate battle of Cambodian cities.
Both are walkable, filled with delicious street eats, cheap places to stay and of course: incredible Buddhist relics. It's certainly feasible to visit both while backpacking Cambodia. But perhaps you're short on time, or aren't quite sure you want to see two metropolises.
While Siem Reap is a lush, compact hot spot known for the world famous Angkor Wat, Phnom Penh is more of a concrete jungle albeit with some fantastic (and harrowing) historical sites, French architecture, delicious food, and even a whole lot of "happy" restaurants if you know what I mean 😉
So which one to pick?
Well that depends on your travel style, and what you're looking to get out of your Cambodian adventure.
To help you make the right choice, let's dive right into absolutely EVERYTHING there is know about Siem Reap vs Phnom Penh travel, from food options, places to stay, ease of exploring, and more!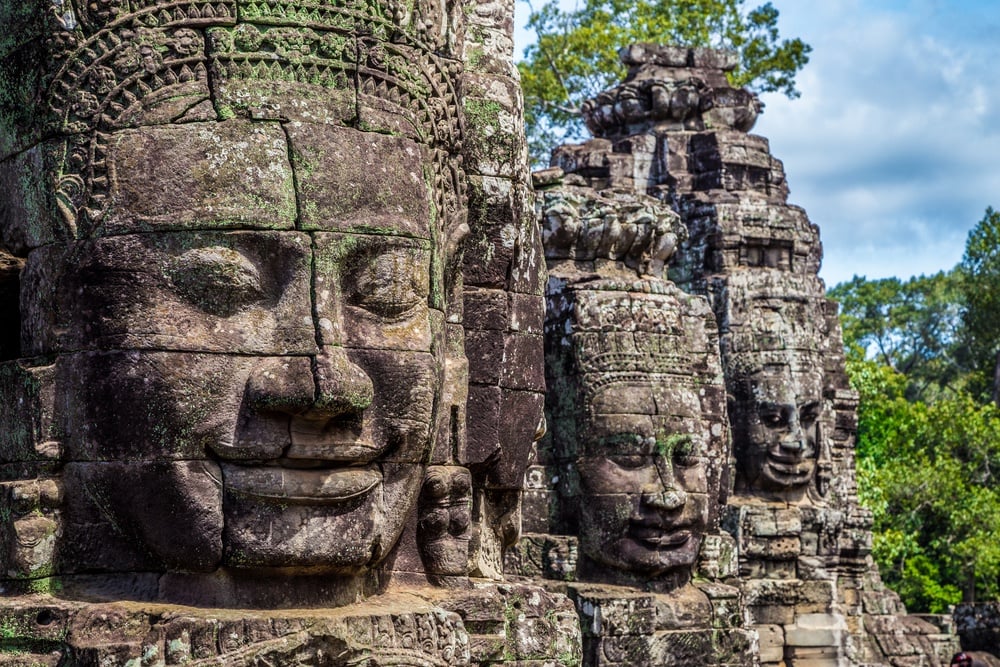 Unlock Our GREATEST Travel Secrets!
Sign up for our newsletter and get the best travel tips delivered right to your inbox.
Siem Reap vs Phnom Penh
While Siem Reap is a small, green city that most people visit for the famous Angkor Wat, Phnom Penh is Cambodia's largest metro and capital. Which one you'll prefer for your Southeast Asia adventure depends a lot on your travel style and what you're looking for.
Siem Reap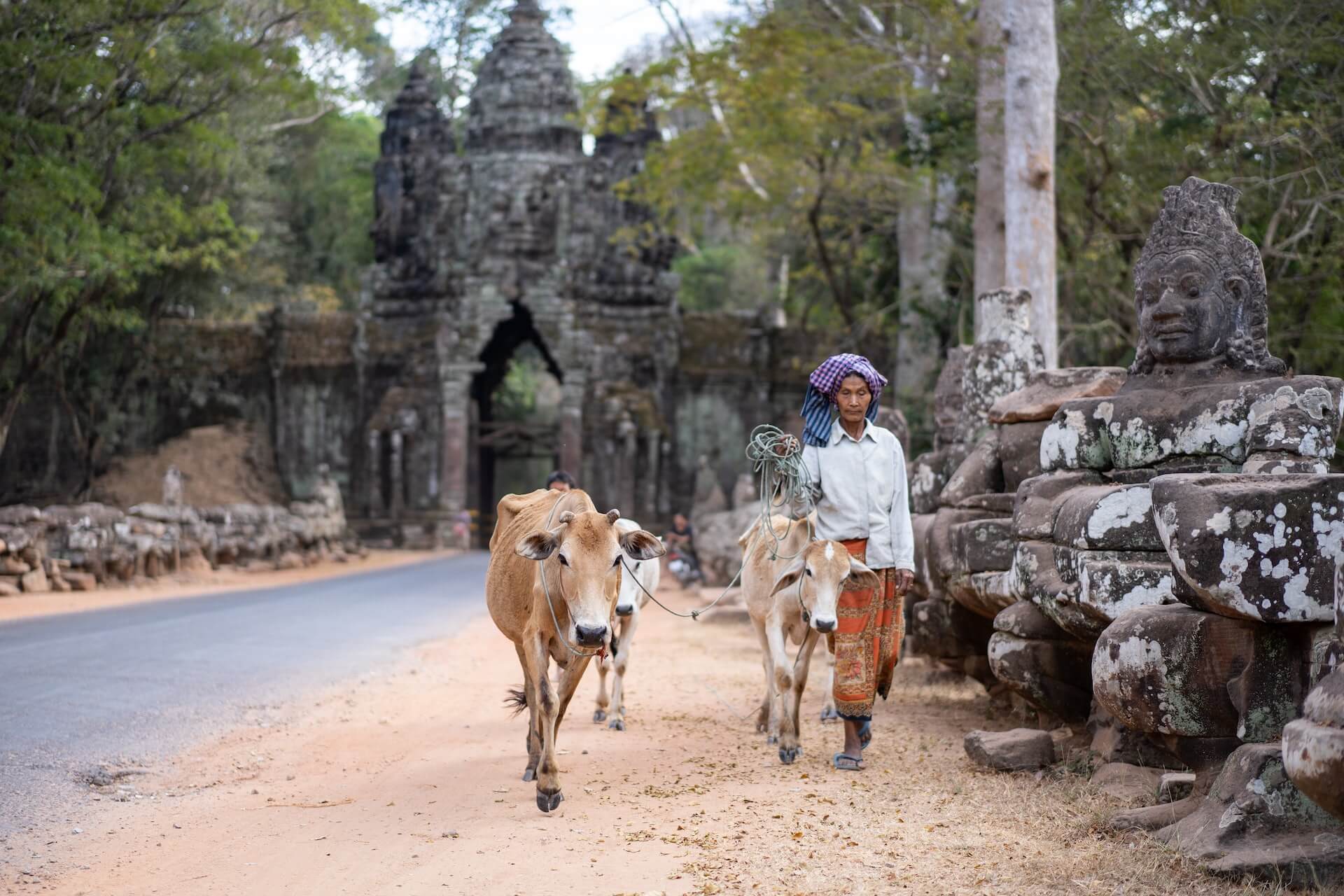 Size: Siem Reap is a relatively small city, and it's easy to get around by a combination of walking + tuk tuks. In total, Siem Reap has a small population of 245,494 people as of 2019.
What it's famous for: Angkor Wat of course! The UNESCO World Heritage Site is a massive temple complex dating back to the Khmer Empire of the 12th Century. Pub Street is another popular place to visit in Siem Reap, but overall, it doesn't have as many attractions as Phnom Penh.
Ease of getting there: You can easily fly to Siem Reap from Phnom Penh or other cities in Southeast Asia, and buses are also an option as well. Don't count on easy international connections, though.
How to get around: Tuk tuks are the easiest way to get around the city, though you can also walk in and around many areas.
Types of accommodations: Don't stress about where to stay in Siem Reap. Everything from backpacker hostels to boutique hotels can be found in the city. I scored an incredible hotel near Angkor Wat for $10 thanks to an online deal.
Phnom Penh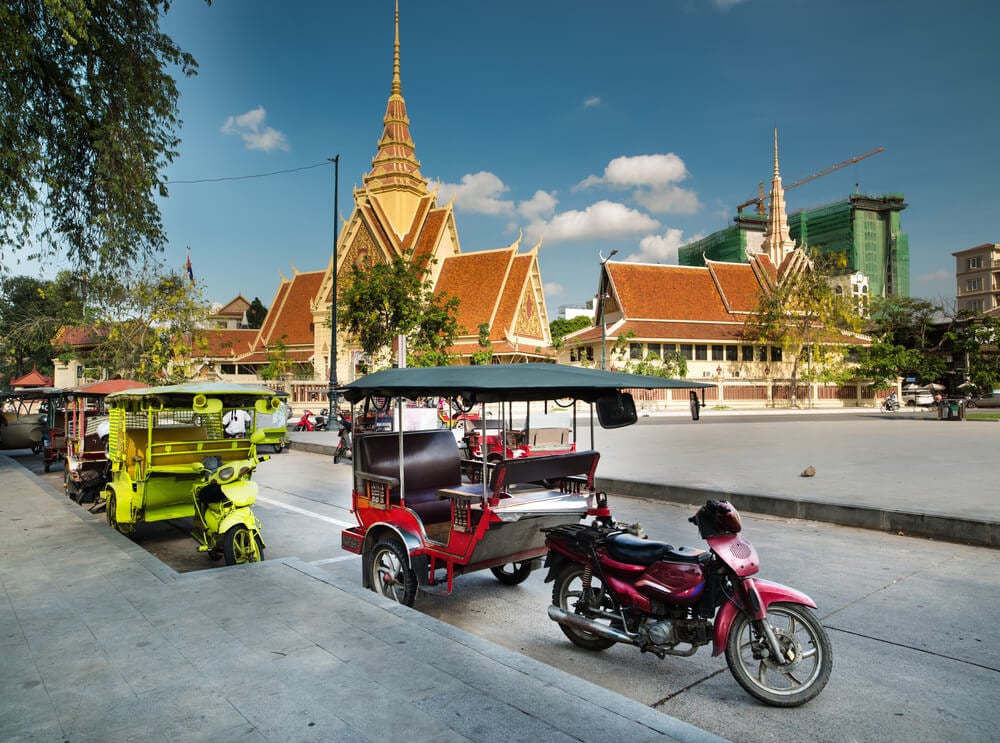 Size: When it comes to population size, it's certainly not close between Siem Reap and Phnom Penh. Cambodia's capital has roughly 2.28 million residents as of 2019. That's more than 10x Siem Reap's–so be prepared for a whole lot of people!
What it's famous for: Phnom Penh sits alongside the lovely Mekong, and is renowned for its ancient Buddhist temples and dark tourism sites like the Killing Fields and the S-23 Prison. The city also has some pretty poppin' nightlife. You can also add a cheeky stop at a happy pizza restaurant to your Phnom Penh itinerary.
Ease of getting there: If ease of travel was the only factor in choosing between these two cities, PP wins by a long shot. After all, it is the capital, and thus much better connected to international air routes.
How to get around: Like Siem Reap, the best way to get around Phnom Penh is by tuk tuk. The only major difference here is that prices are more expensive because distances between attractions are farther apart.
Types of accommodations: Phnom Penh is well-stocked with all kinds of accommodations. Hostels, guesthouses, and hotels are all about the city, though I'd definitely have to crown Siem Reap as the better choice when it comes to cheap and cute places to stay.
Small Pack Problems? 😉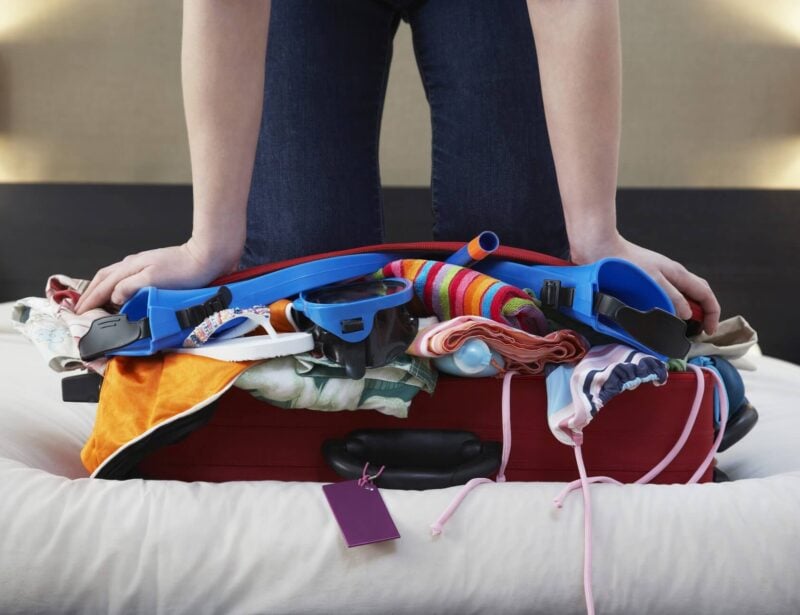 Wanna know how to pack like a pro? Well for a start you need the right gear….
These are packing cubes for the globetrotters and compression sacks for the real adventurers – these babies are a traveller's best kept secret. They organise yo' packing and minimise volume too so you can pack MORE.
Or, y'know… you can stick to just chucking it all in your backpack…
Get Yours Here
Read Our Review
Is Siem Reap or Phnom Penh Better?
A loaded question but that's why you're here no?
Deciding whether to visit Siem Reap or Phnom Penh (or both!) will determine the direction your Cambodian adventure will take. Romantic getaways, weekend trips, budget travel, and more: these are the cut-and-dry differences between the two cities.
For Things to Do
Having visited both cities myself, Phnom Penh is the clear winner here.
Being a larger city, there are simply more things to do. While a Siem Reap itinerary will be fully centered around Angkor Wat (and Pub Street), Phnom Penh has way more for travelers to get into.
Both will appeal to historians, but Siem Reap might be the winner for travelers looking for a compact metro that makes navigation easy. It's walkable, and distances to pretty much anywhere are short and sweet. On the other hand, once you've experienced Angkor Wat, there's not much else to do in Siem Reap.
But those with kids will definitely prefer Siem Reap–you can even opt to cycle around the famous temple complex!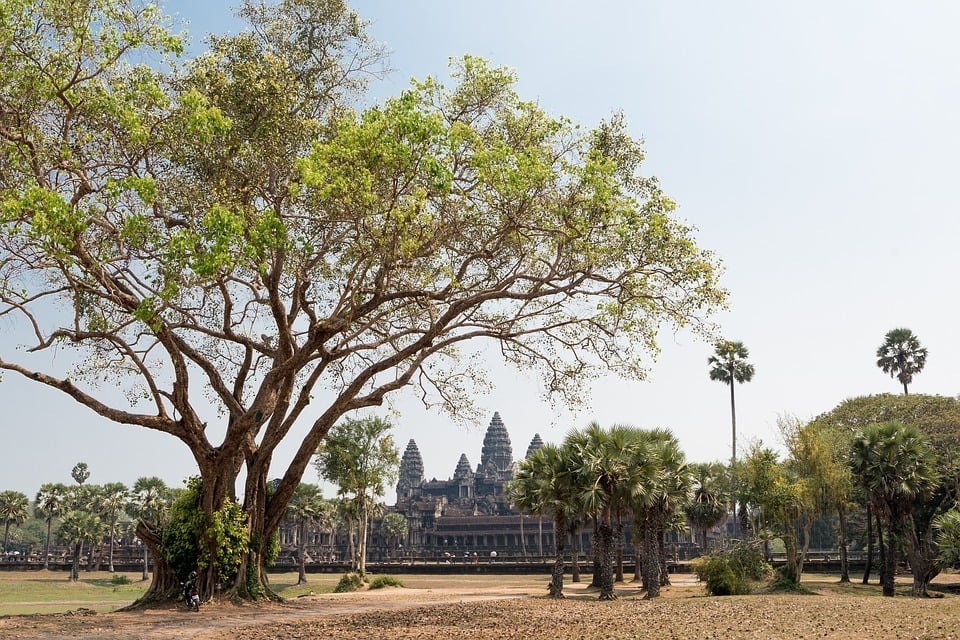 Meanwhile, if you're kid-free and into dark tourism (or recent history) should absolutely hit up Phnom Penh–it has two harrowing sites that expose one of the greatest catastrophes that most have never heard of.
Phnom Penh has numerous historical attractions and markets, all of which are quite far from each other. The populated metro is ideal for those looking to stay busy with all kinds of activities and will give you a more insightful look into typical Cambodian city life.
While Siem Reap can often feel a bit touristy (trust me–Angkor Wat gets PACKED), Phnom Penh has a bit more of an off-the-beaten-path feel to it. While you can meet fellow travelers in both cities, Siem Reap certainly has a more backpacker vibe to it if that's what you're looking for.
Winner: Phnom Penh
For Budget Travelers
Regardless of whether you choose to visit Siem Reap or Phnom Penh, you can rest assured that you're in for a very budget-friendly trip.
Both cities are popular with backpackers, and you'll have no problem finding cheap accommodation, transport, and activities in each. Even so, Phnom Penh is slightly cheaper for hard-core budget travelers.
Being a major city compared to Siem Reap, Phnom Penh hostels and other accommodations tend to be a bit cheaper, and the same goes for food and transport.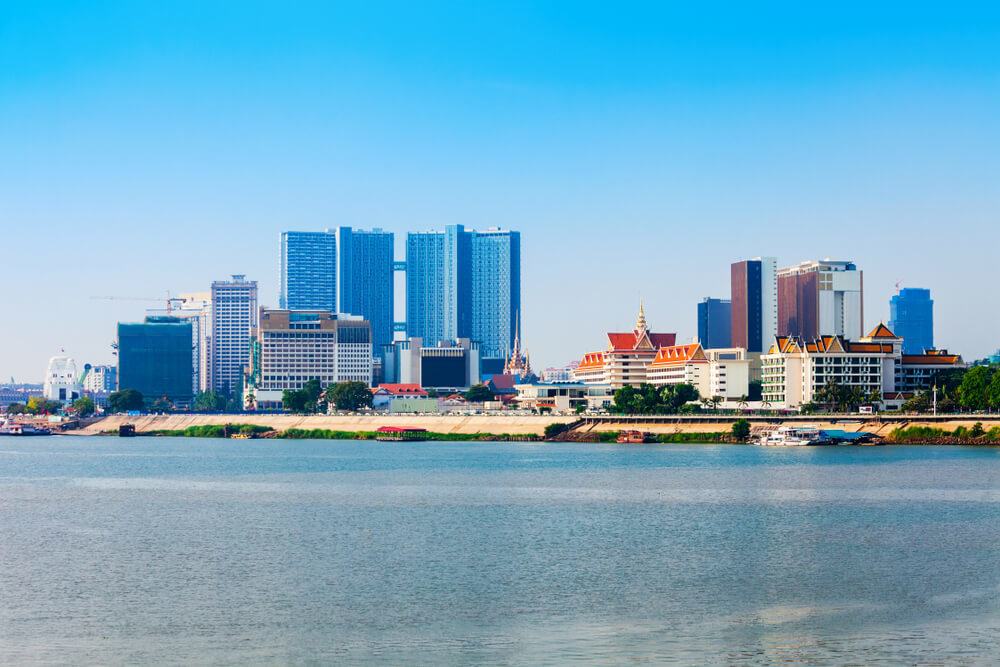 That doesn't mean that Siem Reap is expensive though–I found an incredible deal during my time in the city and there are plenty of places to stay for $10 or less per night. But thanks to Angkor Wat's immense international popularity, you'll see more of a luxury scene in the small Northern Cambodian city than in the capital.
Phnom Penh also has more local markets and nightlife options than Siem Reap, though fantastic street food can be easily found in both metros.
Winner: Phnom Penh
Accommodation in Phnom Penh: $8-$20 (Urban + Centralized)
Accommodation in Siem Reap: $5-$20 (Urban + Centralized)
Main mode of transport in Siem Reap: Tuk tuk/walking
Main mode of transport in Phnom Penh: Tuk tuk/walking
A local restaurant meal in Siem Reap: $3-$8
A local restaurant meal in Phnom Penh: $2-$5
Beer in Siem Reap: 50 cents
Beer in Phnom Penh: 50 cents
Small Pack Problems? 😉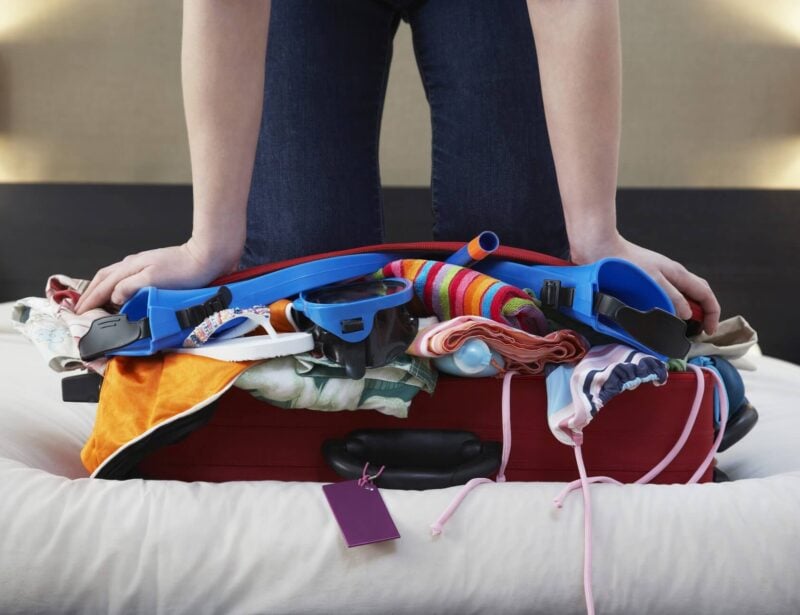 Wanna know how to pack like a pro? Well for a start you need the right gear….
These are packing cubes for the globetrotters and compression sacks for the real adventurers – these babies are a traveller's best kept secret. They organise yo' packing and minimise volume too so you can pack MORE.
Or, y'know… you can stick to just chucking it all in your backpack…
Get Yours Here
Read Our Review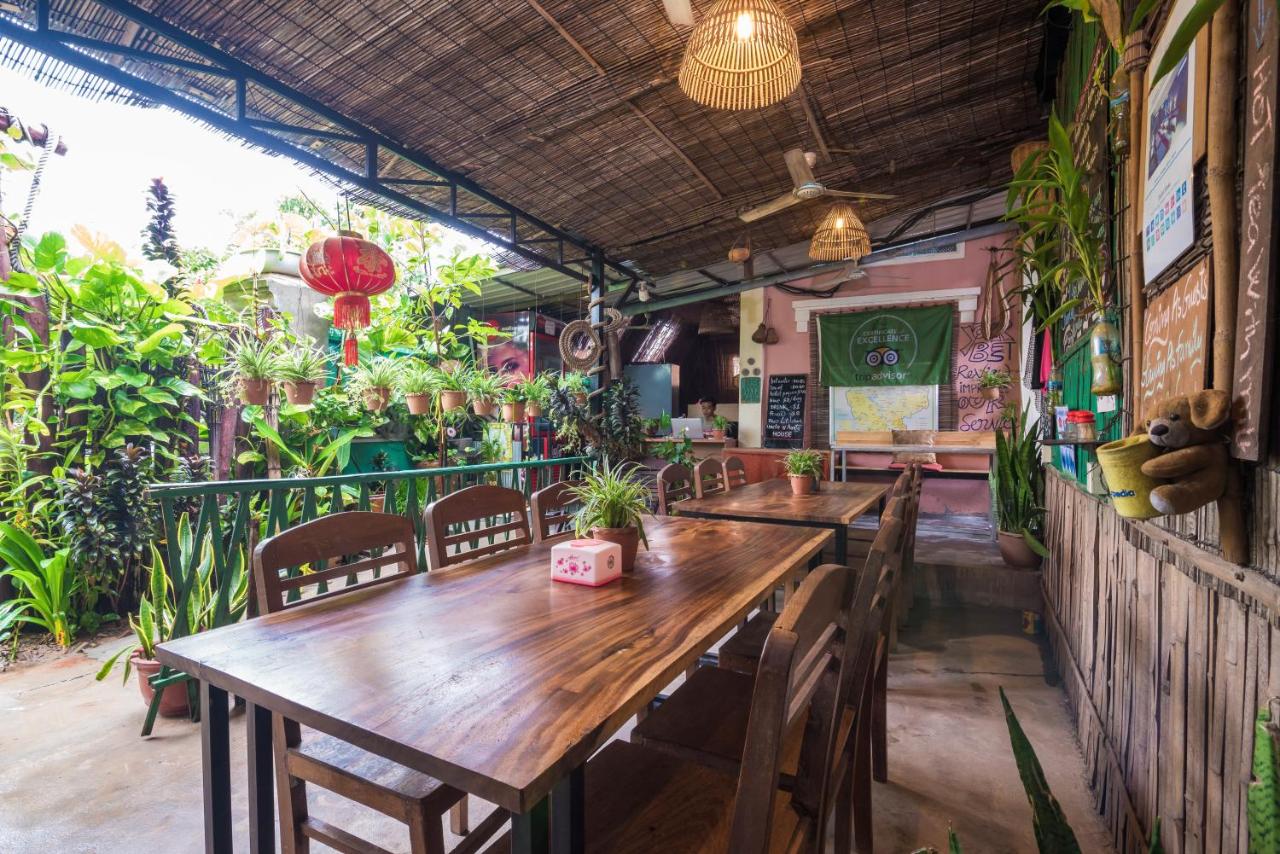 This iconic homestay is one of the cheapest accommodations in Southeast Asia and it's highly rated too! Run by a friendly local family, you'll get to choose between a dorm that incredibly has double beds, or a private room for just a bit more.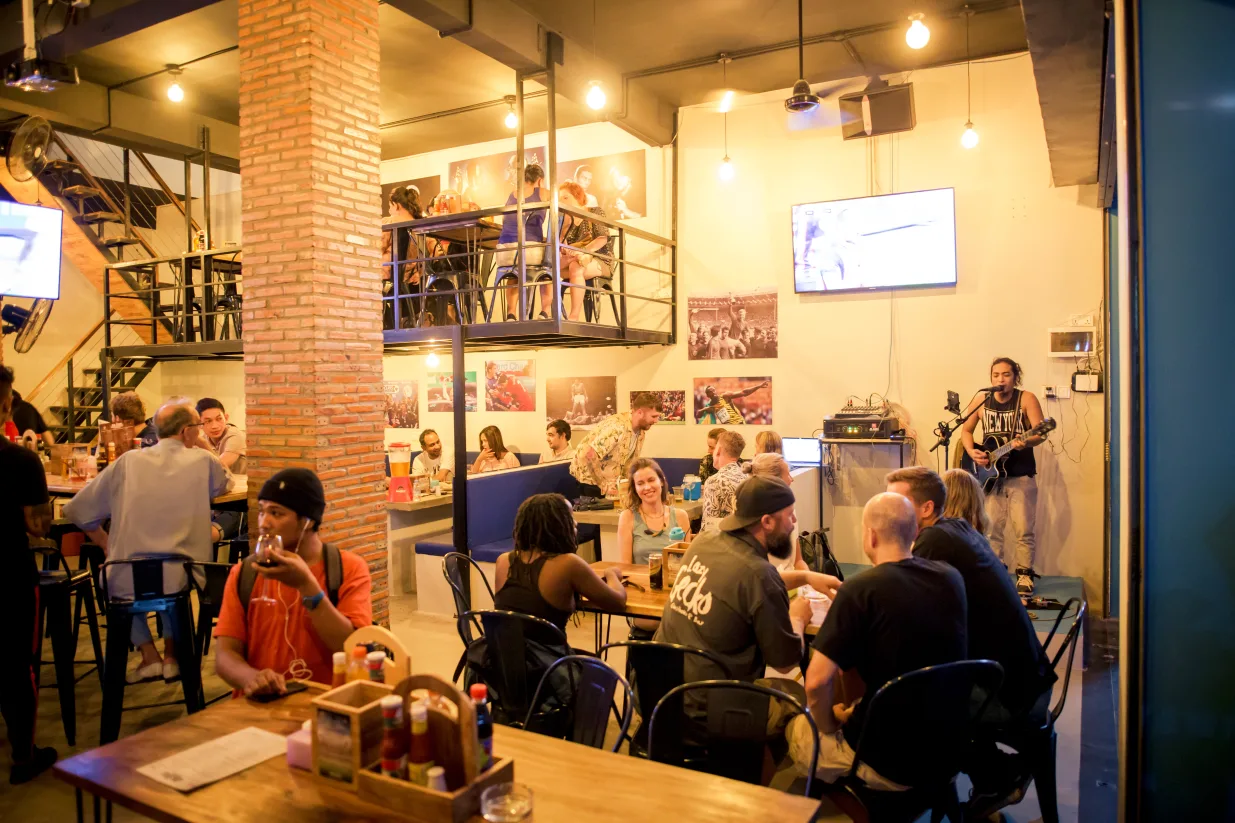 Budget guesthouses and Airbnbs can definitely be found in Cambodia's capital, but this social hostel is the absolute cheapest place to stay in the city.
The pod-style dorms feature queen-sized beds with premium privacy and a lively bar with a super social atmosphere. The best part is this Phnom Penh hostel is just steps away from the city's top attractions, and plenty of delicious street food spots fill the surrounding streets.
For Couples
Deciding between Siem Reap and Phnom Penh travel might be difficult for backpackers or foodies, but for traveling couples, I think Siem Reap is the clear winner. The small, intimate city is filled with greenery and has much more romantic stay options than the massive concrete jungle that is Phnom Penh.
Think boutique hotels with pools, luxury resorts, and other types of trendy accommodations that will appeal to couples looking for seclusion and privacy.
Angkor Wat alone is enough to make this a winner for couples, especially those that love ancient history. It's the perfect place to spend a day or two exploring with your significant other. In fact, Siem Reap (and therefore Angkor Wat) is the main attraction for most couples visiting Cambodia.
That doesn't mean that traveling couples won't enjoy Phnom Penh though–backpackers who prefer to stay in hostels and get off the beaten path might deem Cambodia's capital the winner of this head-to-head!
Winner: Siem Reap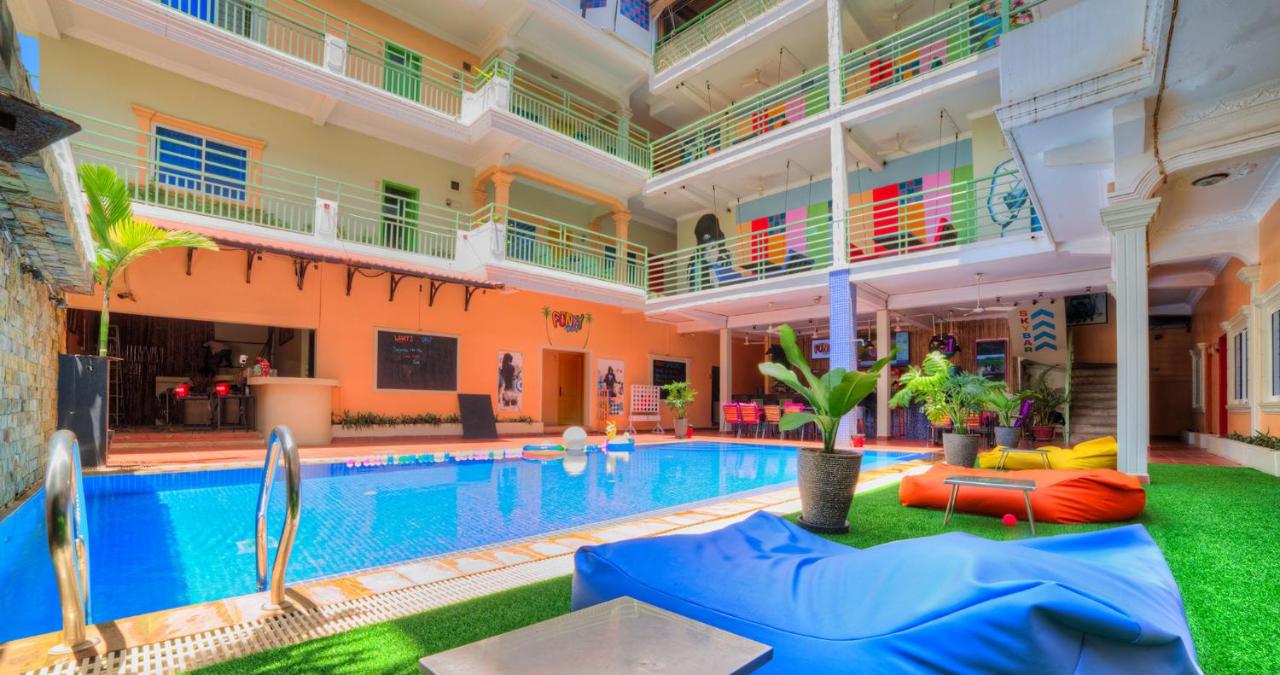 This vibrant guesthouse is a budget-friendly hostel for couples to stay in Siem Reap. Sit back and relax by the pastel-outfitted poolside and enjoy a large, spacious room complete with a colorful mural. There's also a bar and game room, plus you'll be super close to both Pub Street and Angkor Wat!
Where to Stay in Phnom Penh: Queen Mansion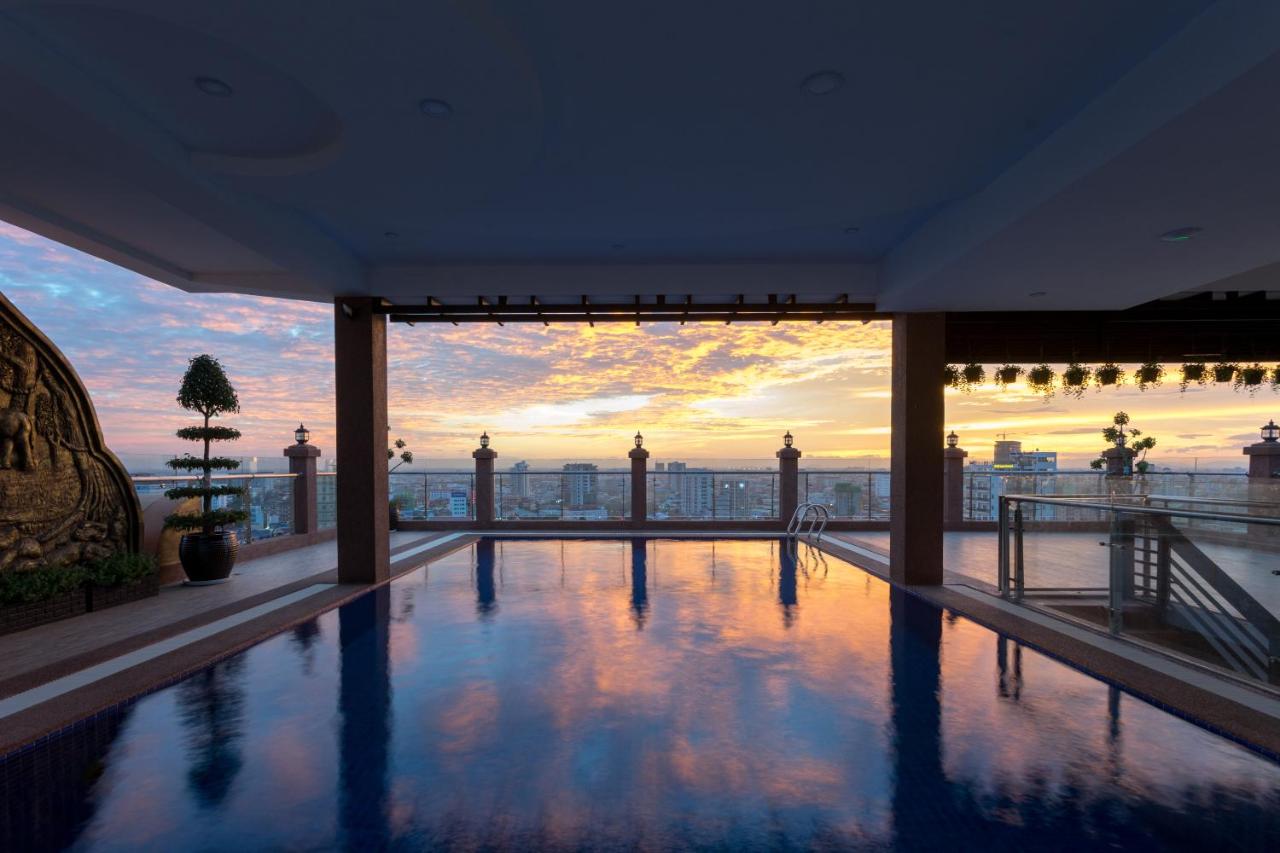 Another fab stay with a pool, the Queen's Mansion is close to Phnom Penh's famous Russian Market and has some truly incredible sunsets to be seen from the rooftop pool area. The hotel also features a fitness room and incredible views of the entire city. You'll also get to start each day with a free continental breakfast.
For Getting Around
When deciding to visit Siem Reap or Phnom Penh, you're obviously going to want to take transportation into account. Luckily, both cities are fairly easy to get around thanks to the classic Cambodian motorbike which is officially called a "remork." You can also find motorbike taxis and regular taxis in both cities, though the remork is always going to be your best bet.
Neither city has metro rails or anything of the sort, but that's where the transportation similarities end.
Siem Reap is quite walkable, and distances between destinations should only take a few minutes. The capital on the other hand is MUCH bigger, so naturally, you'll have to deal with longer rides and a whole lot more traffic.
Do consider that many of Phnom Penh's top attractions are quite…far. Case in point: to visit the Killing Fields, you'll need to prepare for at least an hour trip each way whereas Angkor Wat in Siem Reap is no more than a few minutes' drive from virtually any accommodation.
Winner: Siem Reap
For a Weekend Trip
If you don't have much time to spare, you're going to want (and need) a small city that's easy to navigate. By this point, you shouldn't be surprised that the answer to a Cambodian weekend is none other than Siem Reap.
Spend one (or two) days wandering around Angkor Wat before topping off your night at Pub Street. Thanks to short distances, even two days is enough to see the best of Siem Reap. While you can spend a weekend perusing Phnom Penh, it will be significantly harder to cover all top attractions in such a short amount of time.
So basically–if time is of the essence, it's a no-brainer that Siem Reap is the better city to visit.
Winner: Siem Reap
For a Week-Long Trip
If you're planning a week in a Cambodian city and trying to decide between Siem Reap or Phnom Penh, the best choice is pretty clear. That's because the bottom line is that unless you're planning to live the digital nomad lifestyle, Siem Reap will get hella' boring after more than a few days.
The small city has limited attractions and restaurants, and is best suited for travelers who want to slow down rather than stay busy for a week.
Meanwhile, Phnom Penh has MORE than enough to entertain travelers for a week and then some. Aside from its top things to do, there are plenty of feasible day trips nearby, and enough unique neighborhoods and eateries to keep each day unique and interesting.
Winner: Phnom Penh
Visiting Siem Reap AND Phnom Penh
Are you a long-term traveler planning a massive Cambodia trip? Well then you're in luck–thanks to the country's small size and ease of transport, it's more than possible to visit Siem Reap AND Phnom Penh!
I visited both cities myself while backpacking the country and it simply could not be easier. Siem Reap is located in the north of the country while Phnom Penh is smack dab in the middle–all separated by a 5.5-hour bus ride.
You'll have a variety of transportation options to choose from, ranging from the brokest of backpacker local vans to comfortable AC coaches that recline. Personally, I recommend the Giant Ibis for its convenience and legroom.
Although overlanding>flying, 1-hour flights between the two cities do depart daily. Just expect to pay way more than you would for the bus!
Overall, traveling to both Siem Reap and Phnom Penh couldn't be easier, and you shouldn't even need more than a week to do it.
Is This the Best Backpack EVER???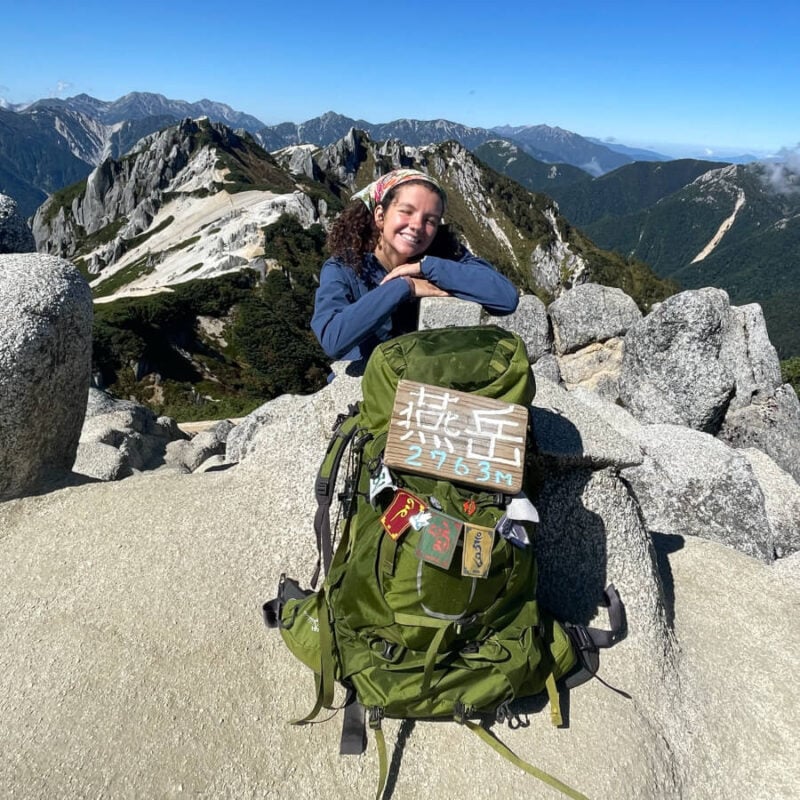 FAQs About Siem Reap vs Phnom Penh
A few commonly asked questions about Siem Reap vs. Phnom Penh travel…
Final Thoughts
Deciding between Siem Reap vs Phnom Penh is certainly an ordeal. Both cities are teeming with incredible pieces of history, delicious food, and hella' cheap prices that will satisfy even the brokest of backpackers.
While the relatively small Siem Reap revolves around the magnificent Angkor Wat temple complex, Cambodia's capital Phnom Penh features a stunning Royal Palace along with numerous other historical sites that will shock you to the core.
So…which one is better to visit?
Phnom Penh has a wider variety of things to do, and it's a bit cheaper from a budget travel perspective. But Siem Reap is certainly your best bet for a couples getaway or a weekend trip where you don't want to spend a ton of time in traffic.
Even so, both are fantastic Southeast Asian cities, and the best part is that they're only 6 hours apart! So if you have the time, visit both. It's what I did on my first trip to Cambodia, and I never once regretted it.
One gives you more of a small-town vibe within a city, while the other gives you all the feels of a modern city doused in Cambodia's unique flavor.
If you're still unsure, you don't have to decide right away. Book your tickets, pop on the plane, and see how you feel.
Cambodia is truly a land of surprises after all!
ALWAYS sort out your backpacker insurance before your trip. There's plenty to choose from in that department, but a good place to start is Safety Wing.
They offer month-to-month payments, no lock-in contracts, and require absolutely no itineraries: that's the exact kind of insurance long-term travellers and digital nomads need.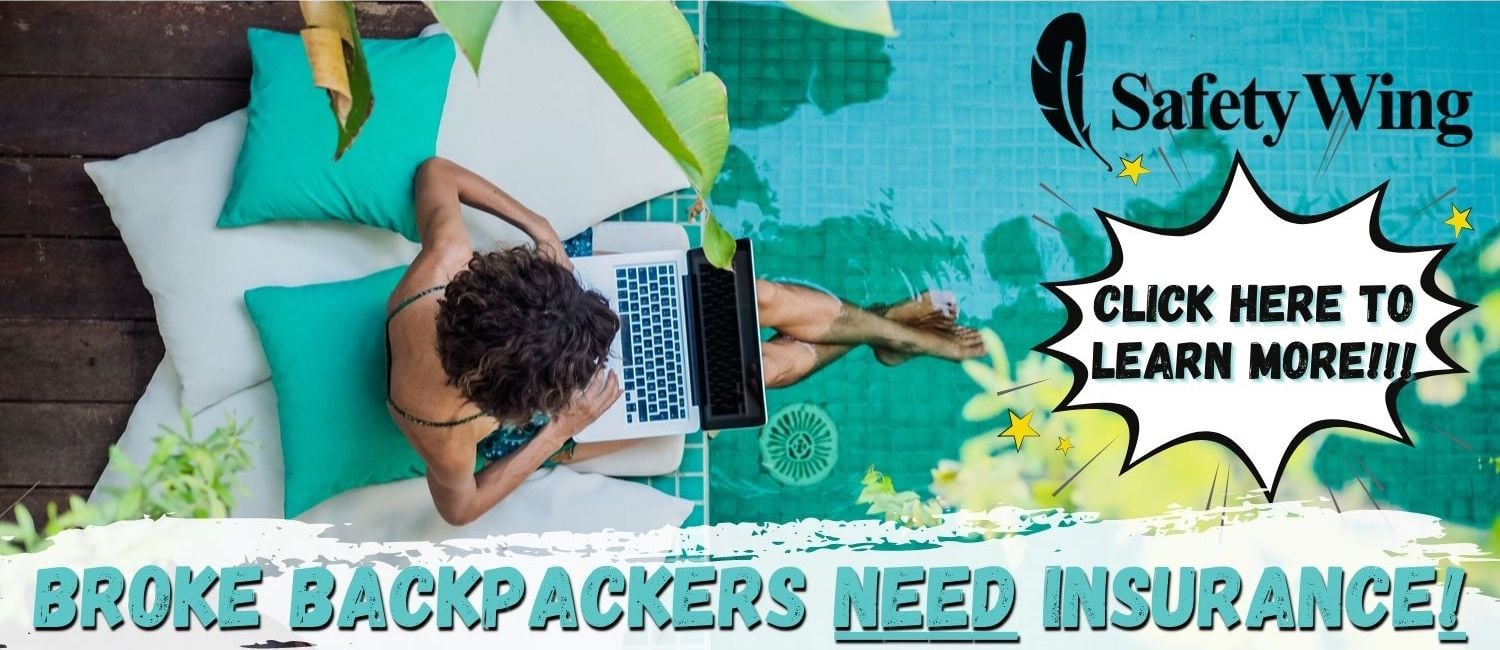 SafetyWing is cheap, easy, and admin-free: just sign up lickety-split so you can get back to it!
Click the button below to learn more about SafetyWing's setup or read our insider review for the full tasty scoop.
---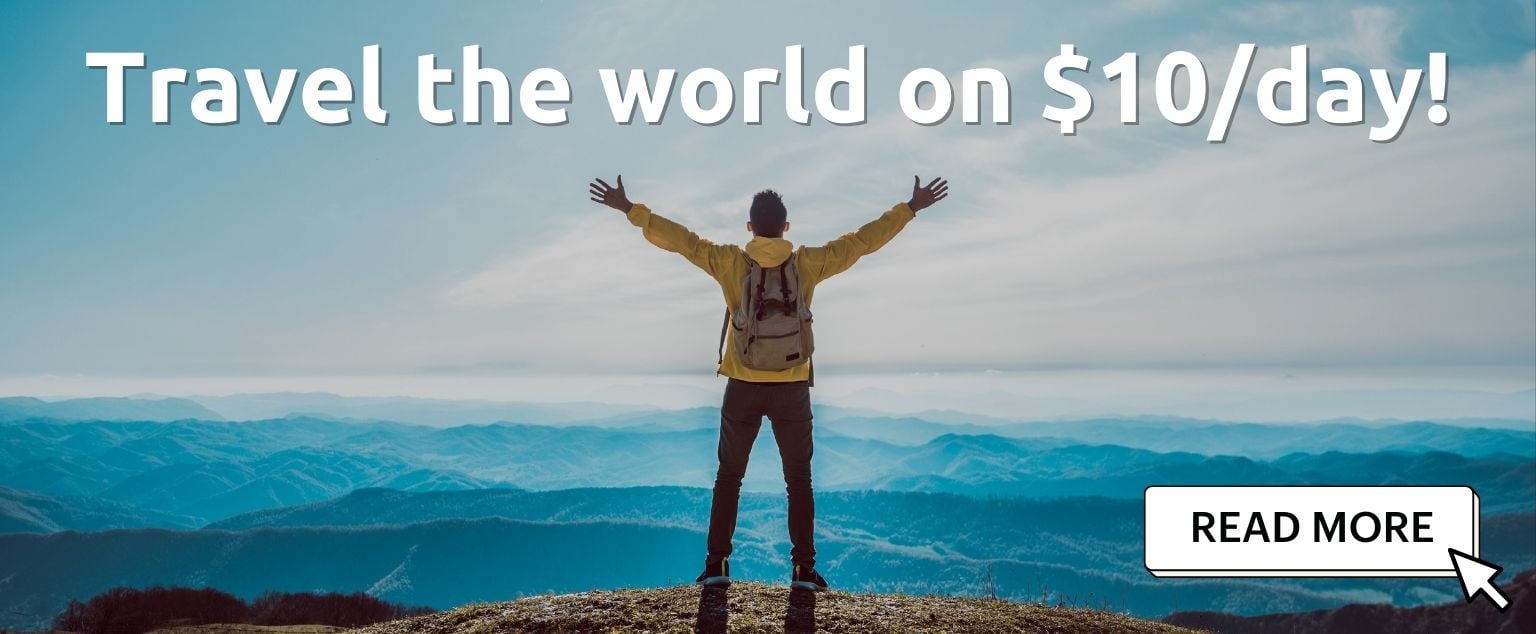 And for transparency's sake, please know that some of the links in our content are affiliate links. That means that if you book your accommodation, buy your gear, or sort your insurance through our link, we earn a small commission (at no extra cost to you). That said, we only link to the gear we trust and never recommend services we don't believe are up to scratch. Again, thank you!