Maryland's Baltimore is not exactly what one of the US' most visited cities. In fact "Bawlmer" has something of a gritty reputation helped in part by HBO's acclaimed crime-series "The Wire" which for many, put the city on the map. However, just take a peak beneath the surface and visitors will find a vibrant place fast growing into itself.
Balti has a lot going for it. It offers a world class aquarium, legendary sea-food and some great dive bars. Other things to do in Baltimore include Civil War-era monuments, harbour cruises and trips out into the beautiful state of Maryland.
But what if you want to get off the tourist trail, off the beaten track, to find some of the more weird and wonderful, unusual things to do in Baltimore? Well, that's why we have decided to help out. We're sharing with you our list of some truly cool stuff to do Baltimore, from finding Edgar Allen Poe's final resting place, to checking out the oldest bar in town, and a whole lot more.
Top Things to Do in Baltimore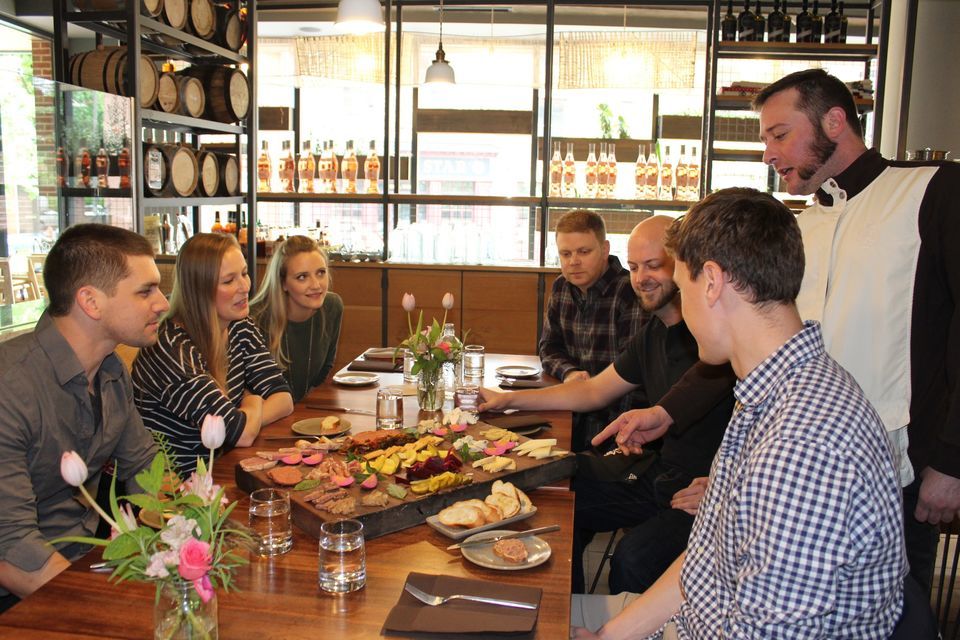 Baltimore's historical credentials aren't exactly a hidden secret, but that doesn't mean lapping it all up isn't worth your time. Spoiler alert: it totally is worth your time. One of the best things to do in Baltimore, then, if history is the thing you're looking for, is to take a peek at Fells Point.
This colonial harbour-side area is, as you might expect, pretty charming stuff. Here you get to wander around cobbled streets with old gas-lamps, lined with centuries-old brick townhouses. It's not all history though, as it's probably the most ideal spot to try out Baltimore's famous crab.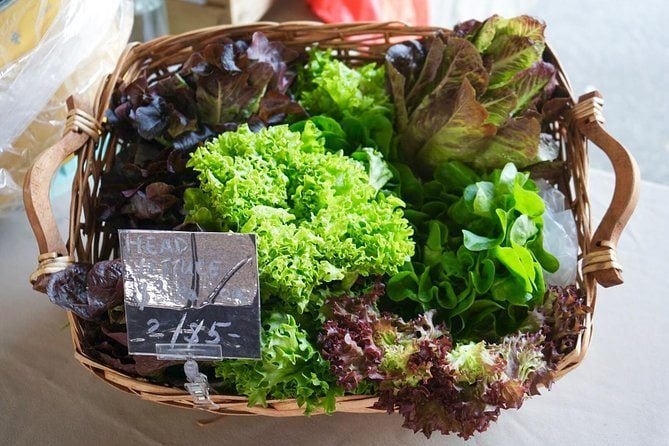 If you're anything like us, chances are you'll enjoy both eating and looking at food. Baltimore's Farmers Market & Bazaar is a good place to do both of these things; you can pick up a load of fresh produce, from fish and meat to cheese and bread. You can also pick up handmade clothing and other organic goods.
Located in Saratoga Street, get here in the early morning for the best pick of the fresh goods here. Make sure to fuel up with a coffee or alternative caffeine fix first, though!
FIRST TIME IN BALTIMORE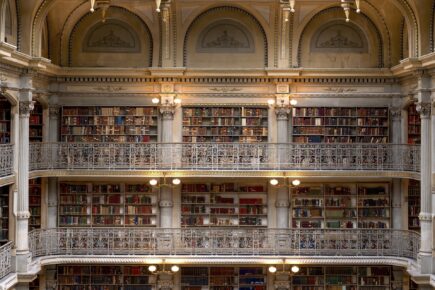 Mount Vernon
Mount Vernon is an elegant neighbourhood located just north of downtown. It is the cultural centre of the city and is where you'll find an excellent selection of institutions and attractions, like the Walters Museum of Art and Tony Charles Street.
Places to visit:
Browse the stacks at the Enoch Pratt Free Library.
Dance the night away at the Grand Central Club.
Explore the Mount Vernon Cultural District.
3. Spend the morning at Union Collective
Union Collective is a one-stop-shop for a load of fun stuff. Imagine a place where you can get to grips with a climbing wall, good food and plenty of shopping opportunities. Sure, you may be thinking, "um, that's a mall" but this place is more than a mall. Set in a repurposed, former industrial building, this is more like a community hub with a ton of great perks.
Since it's all inside, we guarantee that this one of the best things to do in Baltimore when it's raining (which could happen, let's be real here). You can visit a brewery. Then go for ice cream afterwards. How is that not awesome?
Named after a general of the American Revolution, Mt. Vernon became a multi-ethnic community after 1812, helping it to become the interesting area that it is today. Accordingly, you'll find everything from Afghan cuisine and Turkish kebabs, to Chinese dumplings and dim sum, all amidst grand buildings, museums and great views of the city.
Mt. Vernon is an intriguing, historic insight into Baltimore's multicultural background. It's a good spot for foodies and architecture buffs alike. Make sure to spot the Monument to Washington as you explore.
5. Wander around the hipster 'hood of Hampden
Another of the city's diverse neighbourhoods, trendy Hampden is worth a trip if you're looking for hipster things to do in Baltimore. Centred around West 36 Street, it's here that you'll find a whole cocktail of cool boutique, vintage shops, interesting art galleries, dive bars and indie record shops.
Once a working-class mill town, Hampden is now the hipster epicentre of Baltimore. You should definitely visit if this is your sort of thing; it's very easy to make a day of it here, with many cafes and restaurants to keep you fuelled as you amble around. Keep your eyes peeled for street art daubed on the sides of buildings.
Like a lot of other North American cities, the craft beer craze hasn't left Baltimore untouched; in fact, the city has a pretty highly rated beer scene. If you're an enthusiast, or if you just want to drink some beer, having a peek at some of the city's breweries is a very good idea and one of our favourite things to do in Baltimore when we're there.
Interestingly, this is the only place in the whole of the USA that was deemed worthy enough to play host to its own Guinness Brewery. If you like the sound of a glass or two of the dark stuff, you should make a beeline here. Other breweries are available, though, such as Heavy Seas, or still smaller setups like Diamond Back Brewing, and Waverly.
Small Pack Problems? 😉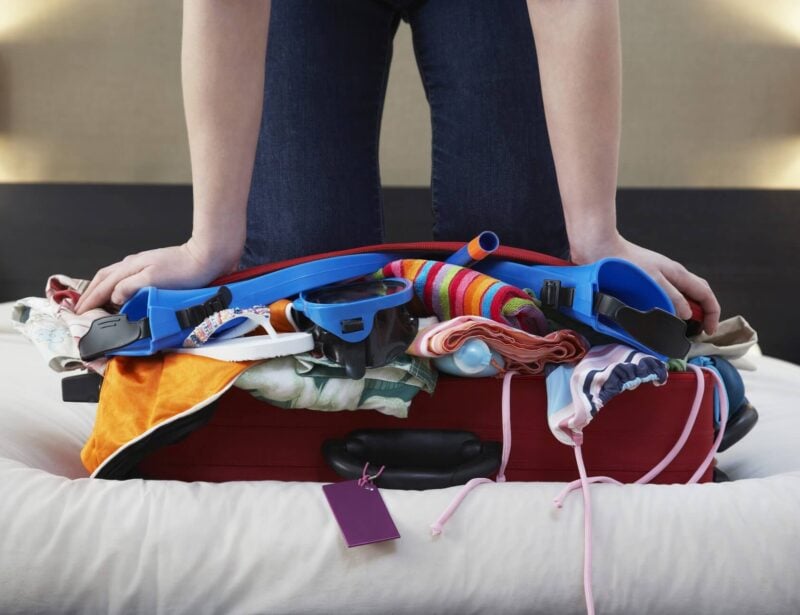 My missus travels with all her clothes in ziplock bags: don't be like my missus. UP YOUR PACKING GAME!
Packing cubes for the globetrotters and compression sacks for the real adventurers – these babies are a traveller's best kept secret. They organise yo' packing and minimise its volume too so you can pack MORE.
Or, y'know… you can stick to ziplock bags.
View Our Fave Cubes
Or Check Out the Sacks!
Unusual Things to Do in Baltimore
You probably didn't even consider the possibility of skiing when you're in Maryland's biggest city, but actually, it's one of the best outdoors-y things to do in Baltimore. All you have to do is hop on the Baltimore Ski Bus at Pennsylvania Station. You will then be whisked all the way to Liberty Mountain.
Get a lift ticket and hire some equipment at the resort and enjoy a day on slopes; whether you're an experienced skier hankering for some powder, or if you're a beginner hitting the slopes for the first time, it's perfect for an adventurous day away from the skyscrapers.
Of course, this is a seasonal activity.
8. Take a trip to the American Visionary Art Museum
When it comes to unusual, off the beaten track things to do in Baltimore, they don't get more unique than the American Visionary Art Museum. It might say "Art" and it might say "Museum", but trust us: it's not your regular art museum. This place is oddball zaniness at its best.
Located at the Baltimore Inner Harbour, this place is all about outsider art – self-taught artists whose work allows you to see the world from very different perspectives. On display, you'll find interesting structures, like a 50-foot-high, wind-powered sculpture made by a 76-year-old farmer, and a 16-foot model of the RMS Lusitania made out of toothpicks, amongst other things. A cool place to explore.
9. Pay your respects at Edgar Allen Poe's Grave
You may or may not know the spooky tales and poems of Edgar Allen Poe; if you do, you'll probably be quite interested to go on the hunt for his grave. Though born in Boston, it's in Baltimore that he passed away in 1849, in strange circumstances – apparently, he was found wandering the streets "in great distress, and… in need of immediate assistance" and wearing clothes that weren't his own. Weird.
Formerly buried in an unmarked grave, public pressure grew and eventually, his cousin erected a proper, marble monument to him. You can find his final resting place in Westminster Cemetery, which is on the southeast corner of Fayette and Greene Streets.
Safety in Baltimore
Baltimore doesn't exactly have a history as being a "safe" city if crime levels are anything to go by and does suffer from gang and drug related issues. However, it is generally safe for visitors.
In the more touristed areas, like Fells Point, the Inner Harbour area, and even Hampden, you simply need to take the usual city precautions such as watching your belongings and being mindful of pick-pockets.
At night time, however, Baltimore does get a little more sketchy. You'll have to watch out around ATMs after dark and stick to well-lit areas. It's best to get a taxi rather than take public transport at night, too – especially if you're by yourself or are unsure where you are headed. If you've hired a car, make sure you don't leave any valuables on display and that you park in a safe place.
Another thing to watch out for: the weather. It can get super cold in the winter, with an average of 20 inches of snow and high winds. In the summer, thunderstorms can get heavy and sometimes delay flights. Be aware, be prepared, and you should be fine. Check out our roundup of the best travel insurance.
Travel with peace of mind. Travel WITH a security belt.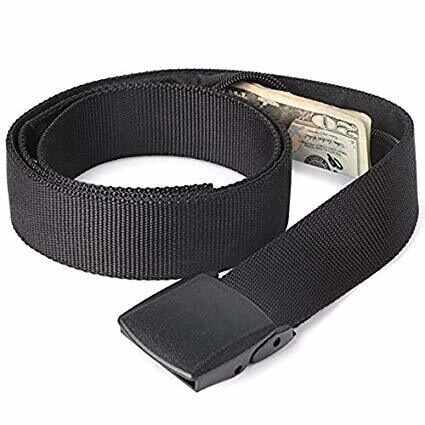 Get your cash stashed with this awesome Pacsafe money belt. It will keep your valuables safe no matter where you go.
It looks exactly like a normal belt except for a SECRET interior pocket perfectly designed to hide a wad of cash or a passport copy. Never get caught with your pants down again! (Unless you want to.)
Hide Yo' Money!
Things to Do in Baltimore at Night
10. Have a drink at The Horse You Came In On Saloon
The brilliantly named The Horse You Came In On Saloon is an old-school pub, basically, and it dates back to 1775. That's old, people; in fact, it's older than the United States of America, albeit only by a few years. Since opening, it's been a bar. It's never been anything else but a bar – even through Prohibition.
Needless to say, having a drink at this iconic spot is one of the best things to do in Baltimore at night. It's a cool spot to find yourself in: there's live music, Edgar Allen Poe haunts it (apparently), and the bar stools are made of saddles. We're well into this one.
If you don't want to drink and only drink, then another great thing to do in Baltimore at night is to hit up a painting class held by purveyors of fun, Yaymaker. This isn't any regular old painting classes, but is more about getting to know some fellow travellers (or residents) with some creativity, socialising, and – if you like – a bit of drinking.
Check availability and book online if this sounds like your jam. Then make your way over to the Yaymaker venue in Federal Hill Park and you'll be supplied with all the necessary tools to unleash your creative passions (including drinks).
Where to Stay in Baltimore
Looking for a specific place to stay? These are our highest recommendations for places to stay in Baltimore.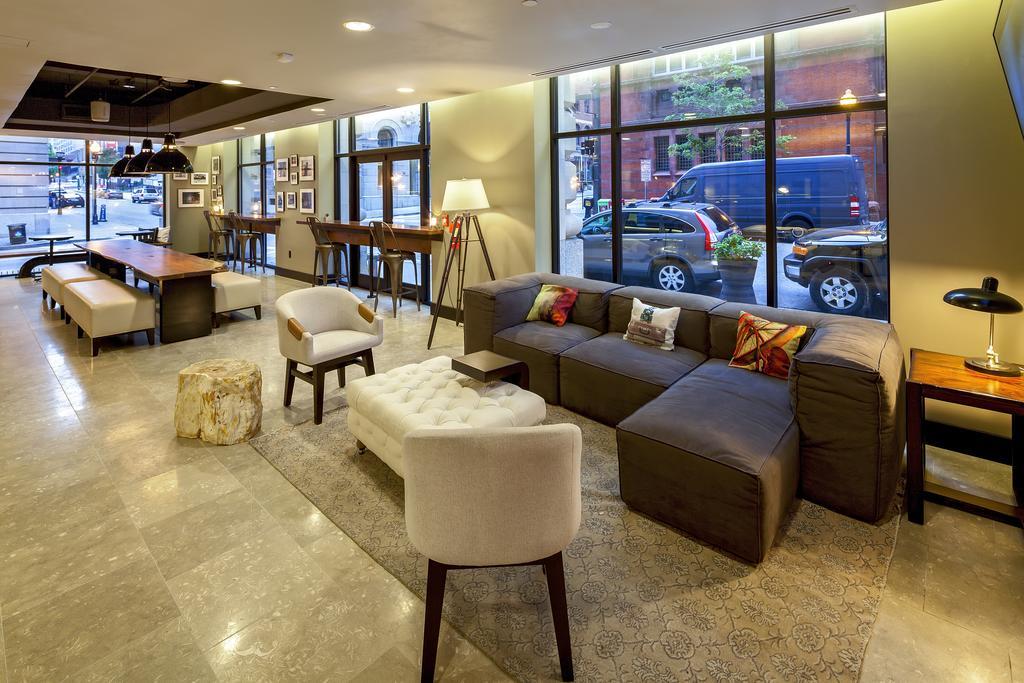 This is our top pick for where to stay in the vibrant Inner Harbor. It is close to Baltimore's main sightseeing, shopping and dining options. This stylish hotel has 130 historic rooms that are well-equipped with a range of amenities. Guests can also enjoy a delicious breakfast each morning.
You'll never have a dull moment with this Baltimore apartment. A game of giant chess with panoramic views, indoor basket ball court, and easy walking distance to all the cities major museums and attractions, this apartment is ideal for a group looking to squeeze in the most to there time in Baltimore.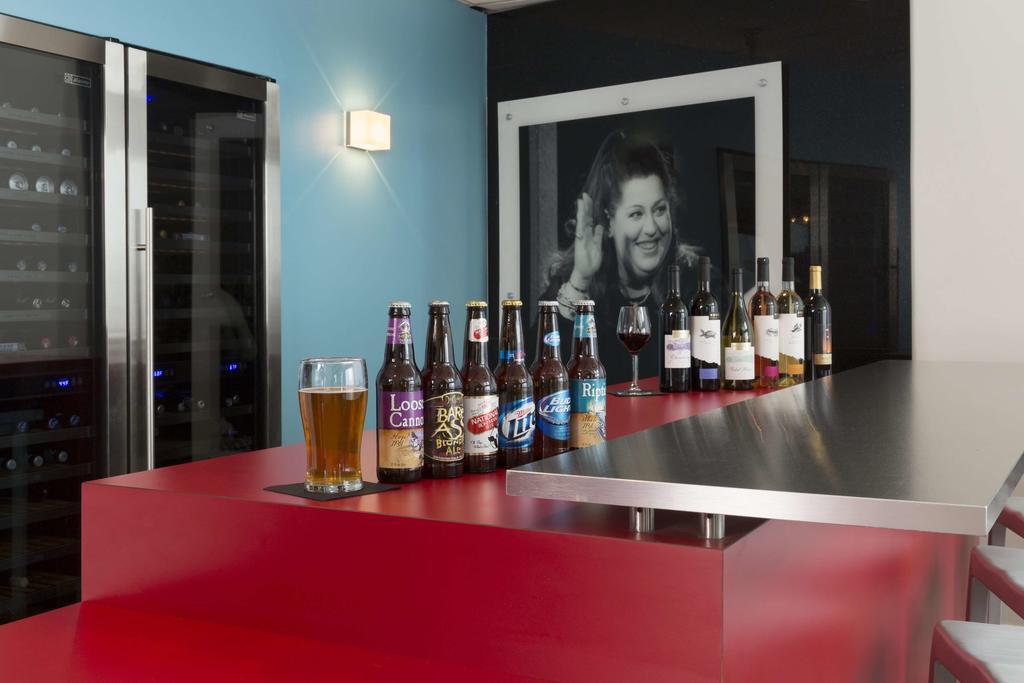 A great location, wonderful views and spacious rooms are just a few of the reasons we love this hotel! This three-star property is ideally located near the city's top tourist attractions. Each stylish room has a variety of essential amenities. Guests can also enjoy the modern in-house gym.
Romantic Things to Do in Baltimore
One of the most quintessential things to do in Baltimore is to take a cruise around the harbour. It's a must-do in the city, up there with sampling the famous Baltimore crab. It's true. It's a very popular way to spend your time in the city and for a good reason: the city looks awesome from the sea.
And if you're here with your partner, going on a cruise around the harbour is a top thing to do in Baltimore for couples. Take a cruise, see the city from the deck, have some lunch, some drinks, enjoy some music – however you choose to embark on your cruise experience. Tip: Take a boat from Baltimore Inner Harbour.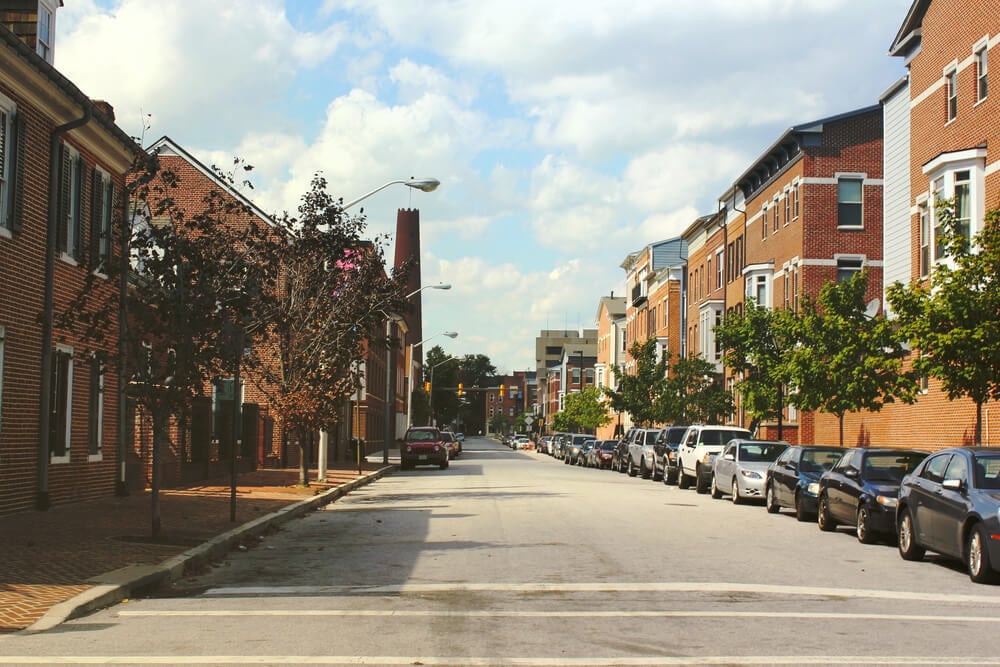 You may have already guessed, but Little Italy is a great place to go to chow down on some amazing food. Built-up from the 19th century thanks to Italian immigrants, Little Italy today is one of the best places in Baltimore to find, surprise surprise, tasty Italian food.
Here you can dine on oven-baked pizzas over candlelight, tuck into home-made meatballs, and stuff yourself with gnocchi. If you and your partner are rabid foodies, there's no doubt that this is going to be one of the most romantic things to do in Baltimore. Sharing a meal together and a few glasses of wine: perfection.
Best Free Things to Do in Baltimore
14. Go to The Book Thing and find a new read
Easily one of the best free things to do in Baltimore: The Book Thing. It's not a bookstore, it's not a library, it's a place where you can go pick up free books. "What's the catch?" you're wondering. Answer: there isn't one.
Run by volunteers, The Book Thing is essentially a used bookstore where people donate their unwanted books. You can just walk in and take them: the people who run this awesome initiative just want people to read books. There are quite literally thousands to choose from (they're stamped with "not for resale" though). Anyone who likes books, or free things, you'll love it. Tip: it's only open on weekends.
Is This the Best Daypack EVER???
15. Visit the Walters Art Museum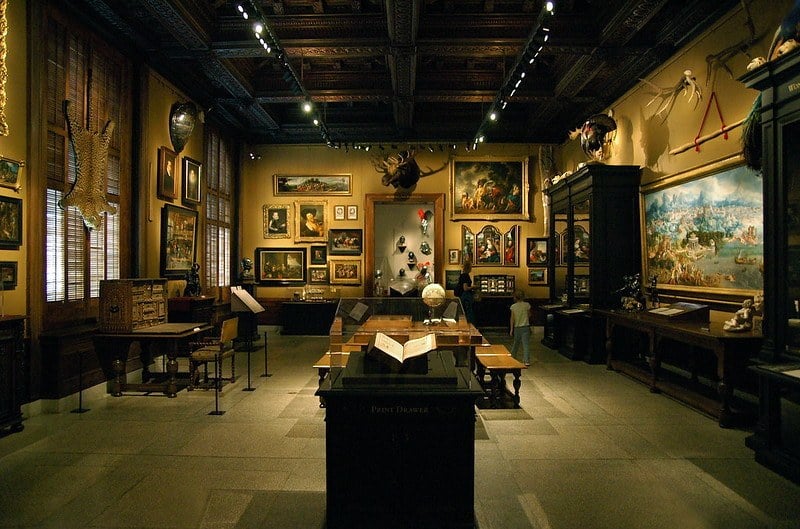 Another amazing free thing to do in Baltimore is to browse the collections of ancient and not-so-ancient artifacts and exhibits the Walters Art Museum. Set in the historic Mt. Vernon neighbourhood, you can see things from 5000 BC on display here, and you can see things from the 21st century.
It all began when philanthropist Henry Walters donated his collection of art and artefacts to the city. Today that legacy carries on, with the free cultural hotspot available for anybody to come and learn a thing or two. Being set all inside (a very nice building), it's a good thing to do in Baltimore when it rains. It's closed on Mondays and Tuesdays, FYI.
Books to Read in Baltimore
Here are some of my favorite books to read in Baltimore:
Sometimes a Great Notion – A tale of a hardheaded Oregonian logging family that goes on strike, leading the town to drama and tragedy. Written by PNW legend, Ken Kesey.
Walden – The transcendental masterpiece by Henry David Thoreau that helped modern Americans rediscover nature and her beauty.

Unlock the The Broke Backpacker's GREATEST Travel Secrets!
You pop your email here, and we promise to send you only travel content that's actually relevant — sounds like a pretty good deal to us!
Best Things to Do in Baltimore with Kids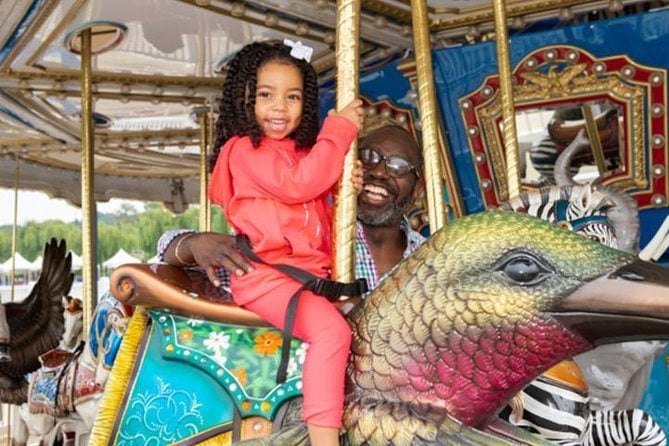 Set along the waterfront in the city at National Harbor are a load of different things to do in Baltimore for kids. There are playgrounds and a whole load of other family-friendly fun that can be had to keep little ones entertained, if they need entertaining, that is.
The Carousel, for example, with its wooden horses and classic Americana vibes, is a 36-foot ride that is great for younger children. Snap some pics for some truly vintage feel memories from the city. Once you're done whizzing around in circles, there's plenty of parks to stroll around in and let off some steam.
What child doesn't love railways and trains? It's pretty much an obsession that hits just about every child for a few years from age 2 upwards, so to spend the day at an actual Railway Museum will be one of the best things to do in Baltimore for families.
Located in the historic Southwest Neighbourhood, in a Georgian-style building from 1851, this place tells the story of the railroad in the area. Ideal for kids (and train aficionados alike) you can ride the one mile train, explore the vintage roundhouse, and see displays of all sorts of engines and other train memorabilia. A great day out, if we may say so ourselves.
Day Trips from Baltimore
You've got a ton of things to do in Baltimore. That's all well and good. But there are some pretty amazing things just on the doorstep of this equally amazing city that are both easy to reach and, well, must-see sort of places. Important cities practically litter this region of the United States, so we've shared a few iconic day trips from Baltimore to whet your appetite for further exploration.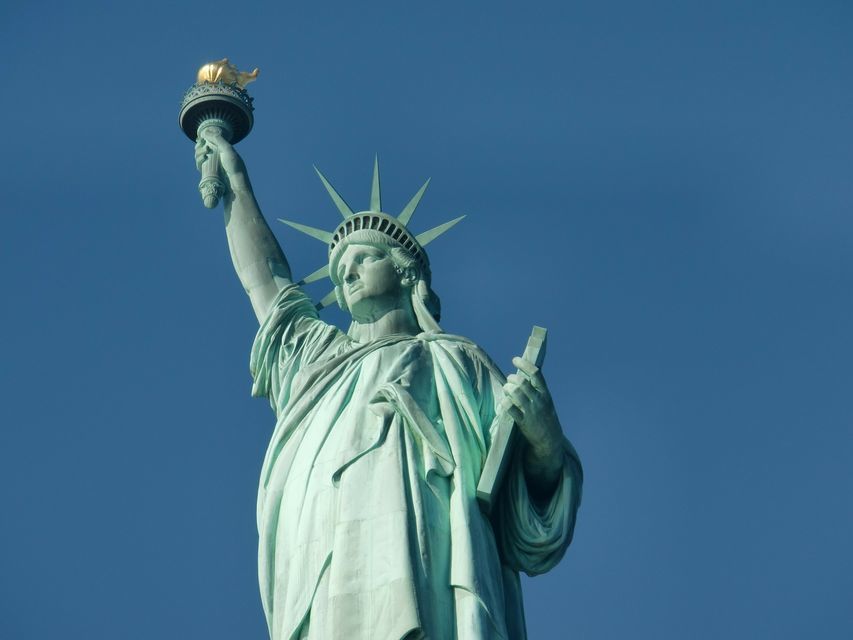 You're in Baltimore, which is cool, but New York City is just on the doorstep. If you weren't planning to stay in NYC itself (because, you know, it's expensive) then taking a day trip from Baltimore to this global megalopolis is a great idea. Get up early and get on the Amtrak train that'll speed you directly to Pennsylvania Station in New York. Don't worry about breakfast: you can have that on the train's cafe car.
You'll arrive in the Big Apple mid-morning. With only a day in the city, you'll have a lot to pack in, so your best option is to take a hop-on, hop-off bus so you can hone in on the sights you want to see: observatories, theatres, museums, Times Square, Macy's… . There's a ton of stuff to do in New York, so it's best to think about some of your bucket list activities and attractions before you head off.
Not only can New York, New York be reached easily on the Amtrack, but so can Washington D.C. Another great US city, and – of course – the capital of the country, Washington is so full of history, Civil War heritage and a ton of grand, majestic buildings and monuments that going on a day trip from Baltimore to this interesting spot is sort of a no-brainer. It's just an hour's drive from city to city.
Once you're in Washington D.C., you can hit up a load of fascinating sights connected to US history. Make your way to Fort Stevens, visit Fort Ward, learn about the life and times of the man himself at Lincoln's Cottage, and see the Robert E. Lee Memorial. Have some lunch at Fort Myer Officer's Club for the full experience of Civil War intrigue.
Save $$$ • Save the Planet • Save Your Stomach!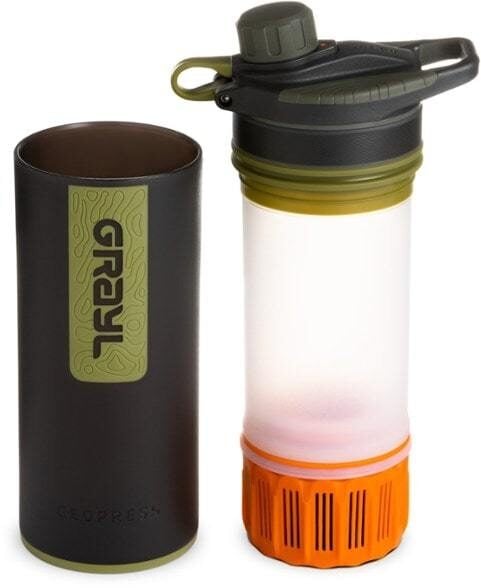 Drink water from ANYWHERE. The Grayl Geopress is the market's leading filtered water bottle protecting your tum from all the waterborne nasties. PLUS, you save money and the environment!
Single-use plastic bottles are a MASSIVE threat to marine life. Be a part of the solution and travel with a filter water bottle.
We've tested the Geopress rigorously from the icy heights of Pakistan to the tropical jungles of Cuba, and the results are in: it WORKS. Buy a Geopress: it's the last water bottle you'll ever buy.
Buy a Geopress!
Read the Review
3 Day Baltimore Itinerary
That was our guide to the best things to do in Baltimore, as well as a couple of awesome day trips from Baltimore, to make sure your trip to the city is as interesting as it could possibly be. But fitting all of that stuff into your visit could be tricky, which is why we've come up with this handy 3 day Baltimore itinerary, just to make sure your schedule is packed with the best of the best – and runs smoothly, too!
Day 1 – History and Culture in Baltimore
Start your day off at historic Fells Point for a wander around the brick buildings and cobbled streets of the harbour. We would recommend having some breakfast at Blue Moon Cafe, a classic breakfast joint in the area, so you're suitably fuelled up to get to grips with all the history going on here. After strolling Fells Point, hop on the CityLink bus and ride 25 minutes to Mt. Vernon.
Another beautiful, historic area of town, Mt. Vernon is a historically multicultural area and comes complete with some multicultural eats for you to chow down on, too. One of the best spots you could head to in this area is Mt. Vernon Marketplace – a food court where you can get anything from ramen or Korean food to burgers, crepes, oysters, tacos, and much, much more. A foodie's dream, we'd say.
Decidedly full, it's time to roll yourself from the marketplace 2 minutes to Walter's Art Museum. Set in a grand building, this place is open till 5pm – but is open till 9pm on Tuesdays, if you're there then and feel like staying longer. Once you've seen enough art, we recommend dinner and drinks in Downtown; head to HomeSlyce , a funky bar-slash-pizza joint that's a lot of fun. You'll love it.
Day 2 – Hipster Stuff in Baltimore
Start the most hipster of days in Baltimore with a trip to Baltimore Farmers Market & Bazaar. It's a good time to grab yourself some breakfast, as there are plenty of food stalls and vendors to peruse and choose from here. There are a ton of places where you can pick up freshly baked goods and various blends and roasts of coffees from around the world. It's great, in a word.
Once you're done browsing the various wares of the market, it's time to mosey on down to Hampden. Ride the CityLink red bus for 28 minutes to arrive at Baltimore's premiere hipster district, a once industrial area now crawling with enclaves of cool. Celebrated Summer is a renowned record store with a great inventory; Roosevelt Park is a good spot to hang out. Eat at The Food Market.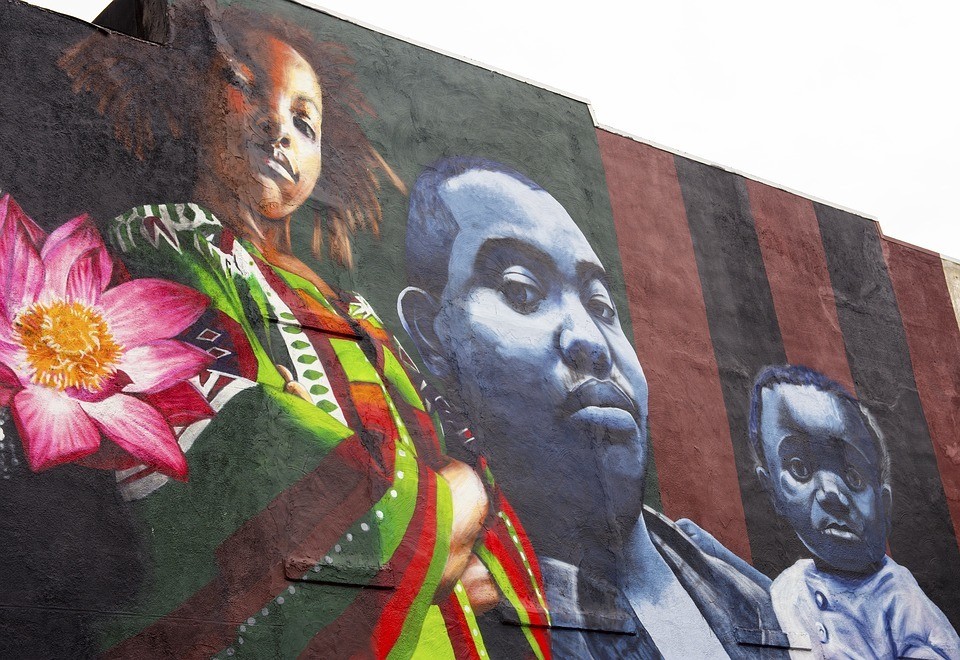 There's even sometimes a market going on down West 36 Street. Stroll around and explore, then it's time to see the United States' only Guinness Brewery. It's a 22 minute drive away, in Halethorpe, so take a cab. Learn how it all works, then cab or Uber it back into town and continue with the drinking at The Horse You Came In On Saloon. Get some bar snacks and say hi to the ghost of Edgar Allen Poe.
Day 3 – A Chilled Day in Baltimore
Union Collective is as good a place as any to start off your third and most chilled of days in Baltimore. There's a ton of stuff to do all under one roof; for the hungry, you can breakfast or brunch at Vent Coffee Roasters. Hit up the climbing wall if you feel energetic enough to do so. Then choose between a 15 minute drive or 40 minutes on the bus and get yourself to Baltimore Inner Harbor.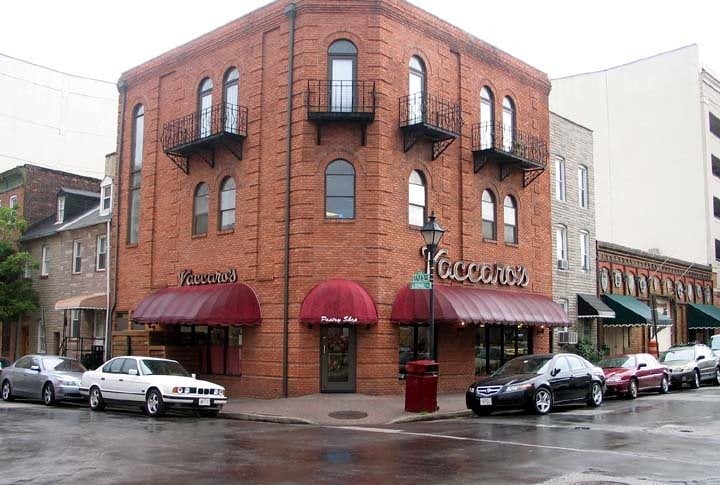 It's from this place that you can easily head out on a lunchtime cruise (one of the most quintessential things to do in Baltimore, we might add). Lap up the city skyline, eat some food aboard – maybe some Baltimore crab – and then you'll find yourself back on dry land. Stroll along the waterside and then either have a look at, or ride (if you want), the carousel. It's a landmark of the city and a picturesque spot.
From the Inner Harbor area it's time to head to Little Italy. This is a simple of a 15 minute stroll (just 3 minutes by car). Your dinner spot could be any number of great restaurants here, from Sabatino's Italian Restaurant to Chiapparelli's Restaurant, or even Germano's Piattini. There's loads. After, have some fun at Mustang Alley's Bar, Bowling Alley and Bistro -open till 12am.
Don't forget your travel insurance for Baltimore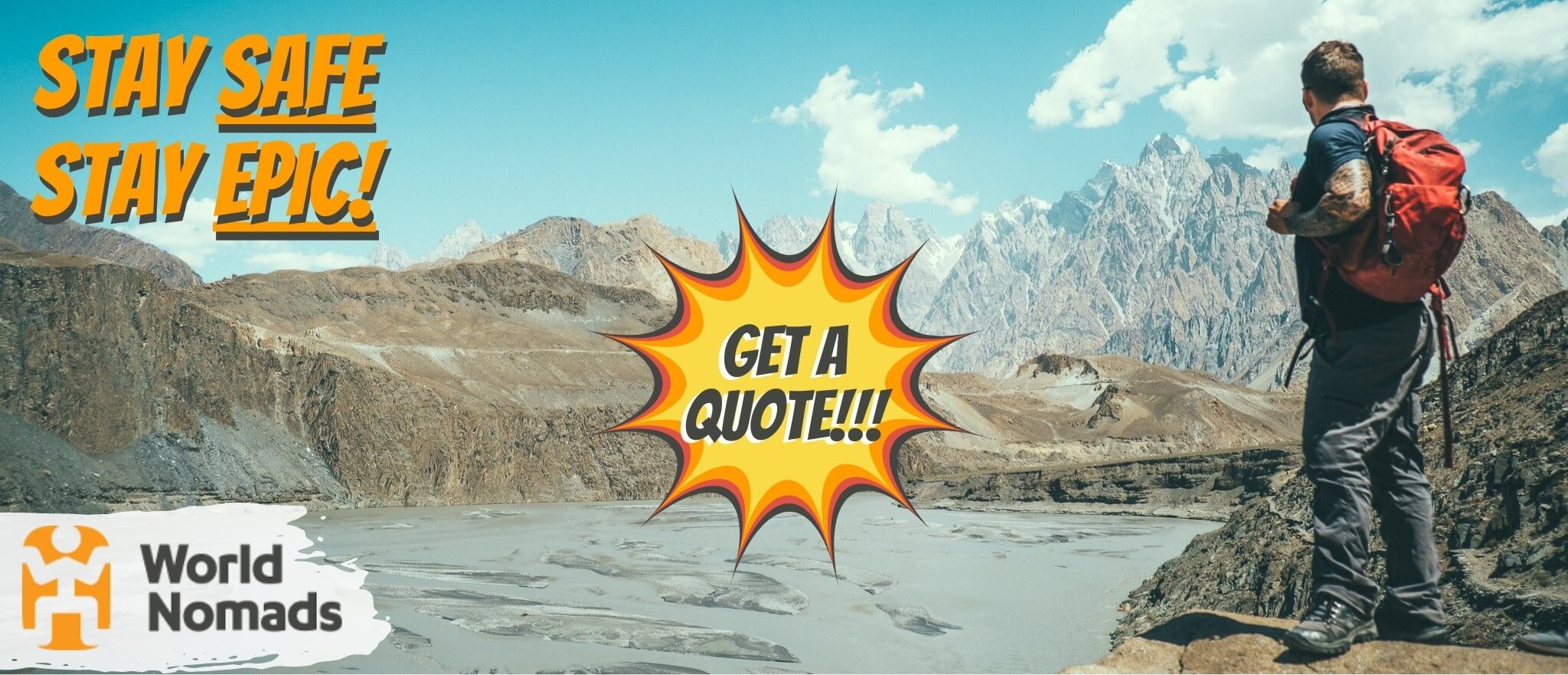 World Nomads' mission is to support and encourage travellers to explore their boundaries. They offer simple & flexible travel insurance, and safety advice to help you travel confidently.
They've been doing it since 2002 – protecting, connecting, and inspiring independent travellers just like you.
Get a quote below or read our in-depth review!
FAQ on Things to Do in Baltimore
Here are some quick answers to common questions about what to do and see in Baltimore.
Conclusion
For many, Baltimore is famous for crab. For others, it's the harbour area. For still more people, it may be hit series The Wire that drew them here. Whatever it is, this city is not short of attractions and top sights for people to visit and take pictures of before moving onto to the next "highlight". We've made sure, then, to pack in some more unique things into your itinerary.
Whether you're in town as a couple, as a family, or even if you're looking for some truly off the beaten track things to do in Baltimore, our insider's guide has you covered. Baltimore is awesome, and we hope you think it is too!
---
Bye for now, but not forever!
If you want MORE top-tier Broke Backpacker content like this, then sign up for our weekly newsletter below to get the latest and greatest!
And for transparency's sake, please know that some of the links in our content are affiliate links. That means that if you book your accommodation, buy your gear, or sort your insurance through our link, we earn a small commission (at no extra cost to you). That said, we only link to the gear we trust and never recommend services we don't believe are up to scratch. Again, thank you!