If you're planning a trip to England, you can't miss the vibrant city of Leeds! Known for its historical monuments and being the gateway to the stunning Yorkshire Dales, it's the perfect city for a short break.
The city is brimming with gothic cathedrals, medieval buildings, boutique shops, world-class restaurants, and a buzzing nightlife scene. Needless to say, you'll never be short of things to do in Leeds.
If the city becomes too chaotic, no problem, there are many great nature reserves and walking trails that are waiting to be explored. There are also some grand stately homes dating as far back as the Tudor period as well as an ancient cistern that make the perfect muse for photographers.
In fact, narrowing down the choices of what to do in Leeds can be the hardest part, so to help you out, I've listed all the best attractions in Leeds and unmissable sites, so you can make planning your trip a little easier.

Unlock Our GREATEST Travel Secrets!
Sign up for our newsletter and get the best travel tips delivered right to your inbox.
The Top Things to Do in Leeds
Backpacking the UK and don't have much time? Don't worry, these are my favourite things to do in Leeds you cannot miss!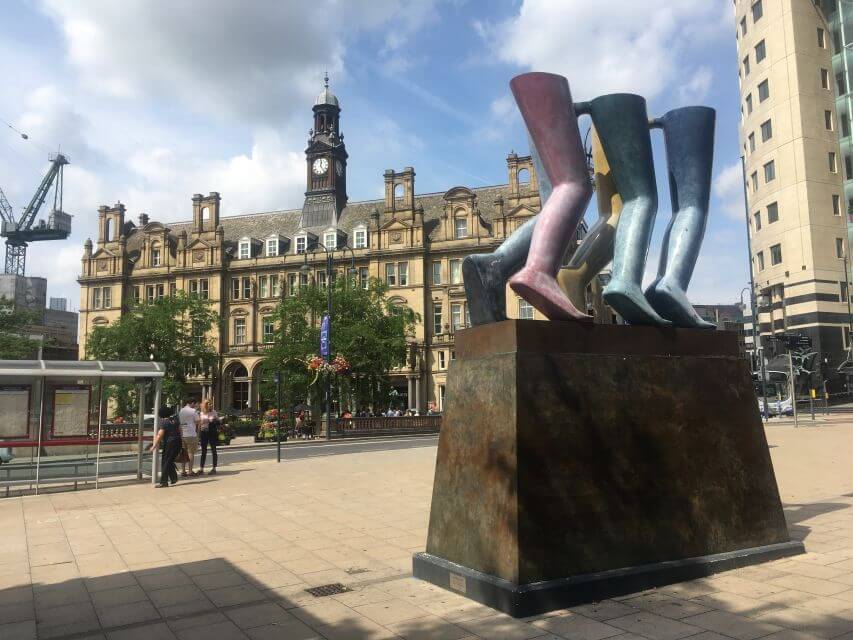 Leeds is a great city to explore on foot and many of the main sights are so close together making it the perfect place to walk around.
If you want to see as much of the city as possible, I recommend walking with a local guide who can explain to you about the history and culture, as well as help you get your bearings.
You'll also get to see some of the most popular sights, such as the Royal Armouries Museum and Leeds Cathedral. Usually, you can see the city in about two hours and still have time to explore some of the other attractions on your own.
Entrance: $12
Hours: 2 Hours
Address: City Square, Leeds LS1 2HT, United Kingdom
2. Hike Around the Rodley Nature Reserve
The Rodley Nature Reserve is one of the best places to go for a hike in Leeds. It's a great way to get some fresh air and escape the city for a bit.
The reserve is also home to a variety of wildlife, so you might even spot some deer or birds while you're walking around. You can check the Rodley Nature Reserve website to see their latest animal spotting and where to be on the lookout for them.
My favourite part about the reserve is that it's completely free to enter, so it's a great activity if you're on a budget. Make sure to stop in the visitor centre to learn more about the reserve and pick up a map before you start exploring. They also sometimes have free cake… YUM!
Entrance: Free
Hours: Wednesday, Saturday, and Sunday 9am-5pm
Address: Moss Bridge Rd, Rodley, Leeds LS13 1HP, United Kingdom
Leeds is known for its nightlife and honestly day life (if that's a thing) and there are plenty of bars and pubs to choose from.
The best way to experience them all is by joining a pub crawl. This is a great way to explore different parts of Leeds and try out some new brews. Plus, you'll get to meet new people and maybe even make some new friends.
Most pub crawls last around three hours and includes five or six different stops. You'll get to drink some of Leeds' best beer and cider, as well as enjoy some delicious pub food. Can you smell the fish and chips already?
Entrance: $40
Hours: 4 Hours
Address: Hunslet Rd, Leeds LS10 1JQ, United Kingdom
4. Get a One-of-a-Kind Souvenier at Leeds Corn Exchange
The Leeds Corn Exchange is a Grade I listed building and one of the most iconic landmarks in Leeds. The building was originally built as a corn exchange in 1864 but now houses a variety of independent shops.
The building does its best to not lease storefronts to name brands but rather to small businesses guaranteeing a unique purchase.
I love coming to the Leeds Corn Exchange even if I am not looking to spend money. It is just so beautiful inside with all of the stained glass windows.
I highly recommend checking out this historic building even if you don't plan on doing any shopping in Leeds. You can also find plenty of places to eat and drink.
Entrance: Free
Hours: 10am – 5pm
Address: Call Lane, Leeds LS1 7BR, United Kingdom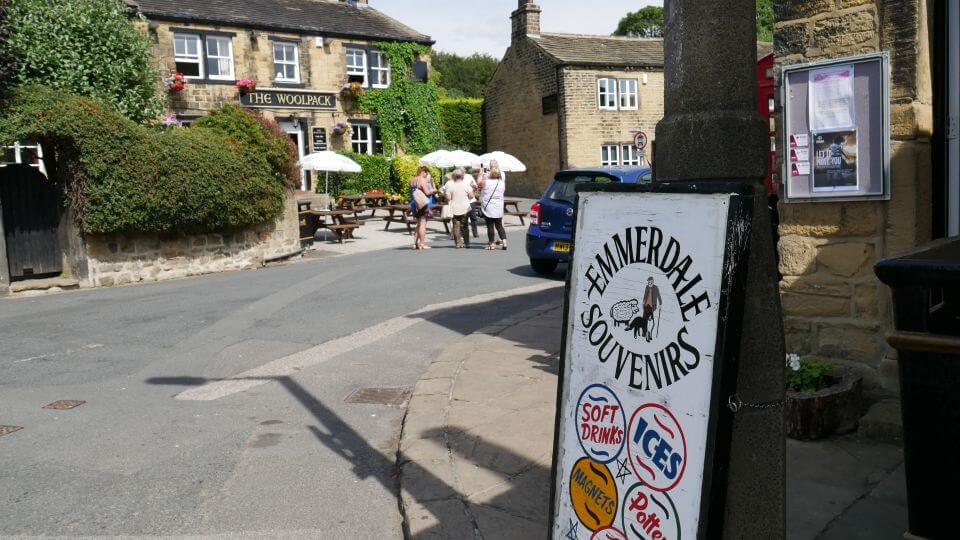 The Yorkshire Dales is a beautiful area located just outside of Leeds. It's the perfect place to go for a day trip if you want to escape the city and get some fresh air with the family.
There are plenty of hiking trails to choose from, as well as several picturesque villages to explore. You can even take a ride on the oldest working railway in the world, the Kirklees Light Railway.
If you're looking for a more leisurely day, there are also several tea rooms and pubs where you can relax and enjoy some of the local food and drink. It is only located about an hour away from Leeds, so it's the perfect day trip destination.
Entrance: $40
Hours: 4 Hours
Address: Meeting point is at the Black Prince Statue in City Square
6. Explore Leeds Cathedral
Leeds Cathedral is one of the most beautiful buildings in the city and is a must-visit. It's located in the centre of Leeds, so you can easily walk there from most places in the city.
The inside of the cathedral is absolutely breathtaking and you will want to make sure you have enough time to explore all the in and outs.
The Cathedral was built in the 19th century and took over 30 years to complete. It's one of the largest cathedrals in England and can hold up to 3,000 people.
Entrance: Free
Hours: 7:30am – 6pm
Address: Ripon Rd, Leeds LS2 8BX, United Kingdom
Small Pack Problems? 😉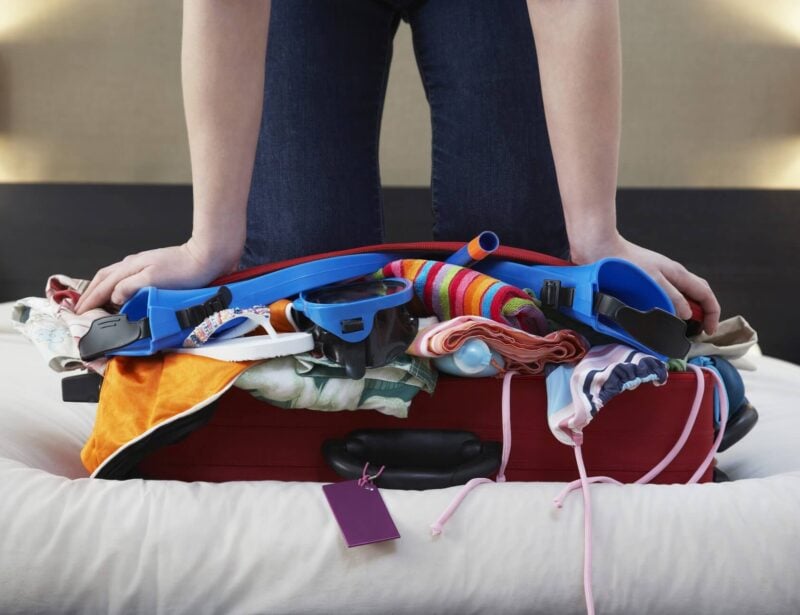 My missus travels with all her clothes in ziplock bags: don't be like my missus. UP YOUR PACKING GAME!
Packing cubes for the globetrotters and compression sacks for the real adventurers – these babies are a traveller's best kept secret. They organise yo' packing and minimise its volume too so you can pack MORE.
Or, y'know… you can stick to ziplock bags.
View Our Fave Cubes
Or Check Out the Sacks!
7. Spend the Evening at Belgrave Music Hall
Belgrave Music Hall is the perfect place to spend an evening in Leeds. It's a great spot for live music, as well as some delicious food.
The hall also has a canteen, which features a variety of international dishes on the menu, so there's something for everyone. Plus, the atmosphere is really relaxed and it's a great place to unwind after a long day of exploring.
The music hall is located in the city centre, so it's easy to get to. It's also right next to Leeds Train Station, so you can easily head there if you're coming from out of town. I really enjoy having a nice laid-back date night here, it is one of my favourite places in Leeds and not too loud to where you can't chat with your partner.
Entrance: Free
Hours: 11am – 11pm
Address: 1-1A Cross Belgrave St, Leeds LS2 8JP, United Kingdom
8. Visit the Abbey House Museum
The Abbey House Museum is a great place to learn about the history of Leeds. Leeds used to be a small town, but it grew rapidly in the 19th century and became one of the largest cities in England. The museum tells the story of how Leeds became the city it is today.
The museum is located in a restored 12th-century monastery, so it's a really cool place to visit even if you're not interested in the history. It is one of the oldest buildings in Leeds, so you can really get a feel for what the city was like centuries ago.
The museum features a variety of interactive exhibits, so you can get involved in the experience. My favourite part is the Abbey Garden, which is a beautiful oasis in the middle of the city. If you're visiting Leeds with kids, they will also love the museum as there are several child-friendly activities.
Entrance: $8.50
Hours: 10am – 5pm
Address: Abbey Walk, Kirkstall, Leeds LS
9. Shop 'Til you Drop at Leeds Kirkgate Market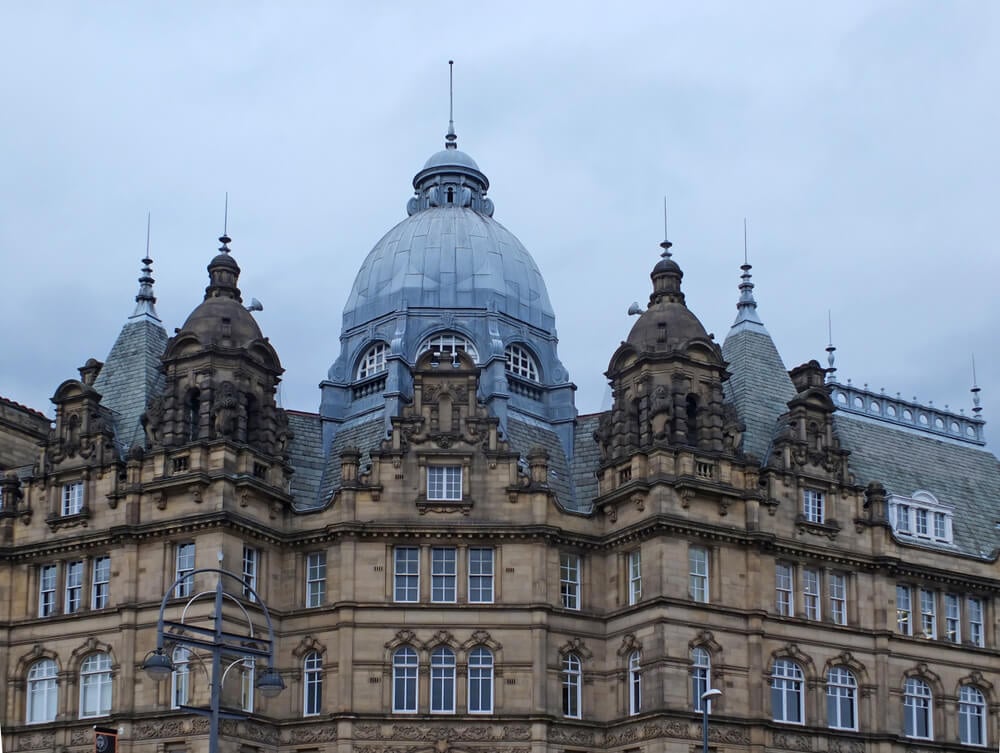 Leeds Kirkgate Market is one of the largest indoor markets in Europe and it's a great place to find some unique souvenirs or even fresh produce for the week. There are over 200 stalls making it easy to spend a whole afternoon wandering around the market.
You'll find everything from clothes to cosmetics to food, it is a shopaholic paradise to be honest! This is a great place to come if you're looking for some affordable gifts or just want to do some window shopping in Leeds.
I always like to pop in here when I'm in Leeds, even if I don't need anything, because it's just so much fun to browse.
Entrance: Free
Hours: 8am – 5:30pm
Address: Vicar Ln, Leeds LS2 7JF, United Kingdom
10. Head to Roundhay Park for a Day in Nature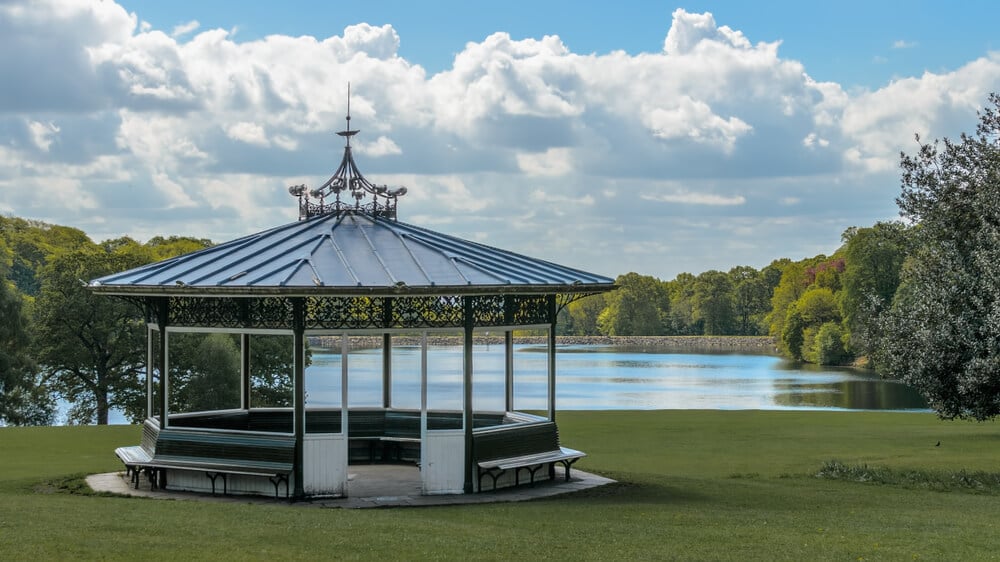 Roundhay Park is one of my favourite places in Leeds. It is a beautiful park with over 700 acres and features a variety of different landscapes, from gardens to woodlands.
There are also two lakes where you can go boating or fishing. It is one of those places you can spend the whole day and not even realise it.
I like to bring my book and picnic blanket and spend a few hours reading and relaxing here. It's the ideal spot to get away from it all and just relax.
However, for those of you looking for some exercise, there are various walking and biking routes available in the park. The park also has several activities throughout the year, so there's always something new happening.
Entrance: Free
Hours: 24 hours
Address: Roundhay Park, Leeds LS8 1JQ, United Kingdom
Is This the Best Daypack EVER???
11. Check Out the Royal Armouries Museum
The Royal Armouries Museum is a must-see for history buffs. The museum features a collection of over 75,000 artefacts, making it one of the largest museums in Leeds, as well as the United Kingdom.
The collection covers a wide range of topics, from medieval armour to World War II weapons.
I really enjoy visiting the museum because it gives me a chance to learn about different aspects of history that I'm not familiar with. I am not always the biggest museum gal but this one is actually really interactive which makes learning about history more enjoyable.
Entrance: $15
Hours: 10am – 5pm
Address: Armouries Dr, Leeds LS10 1LT, United Kingdom
12. Wander around Kirkstall Abbey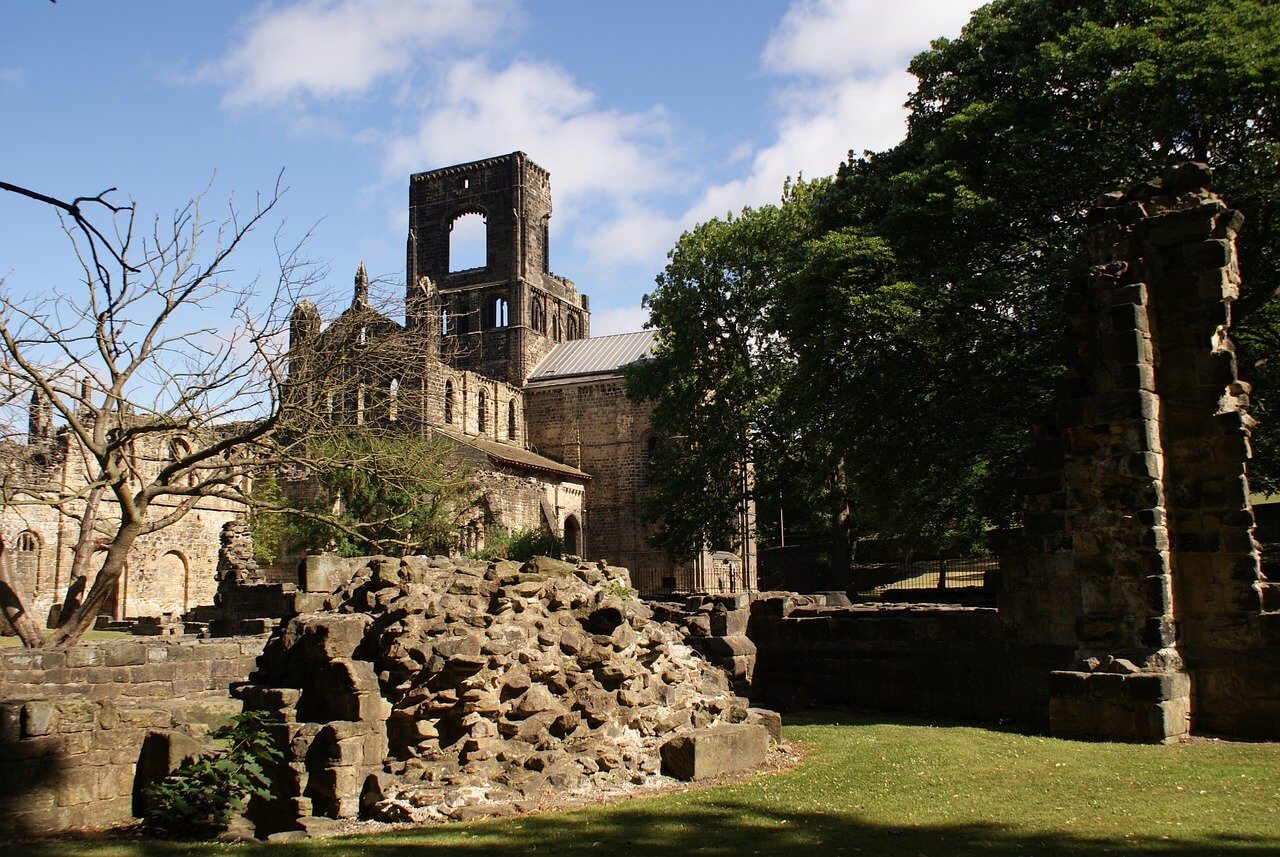 Kirkstall Abbey is a beautiful ruin located in Kirkstall, a suburb of Leeds. The abbey was founded in 1152 and was once one of the most powerful abbeys in England. It is now an enjoyable place to explore and take some photos.
The best part about Kirkstall Abbey is that it's free to enter! I highly recommend taking a walk around the grounds and exploring the different buildings. You can learn about the history of the abbey by reading the informative signs located throughout the site.
Entrance: Free
Hours: 24 hours
Address: Abbey Rd, Leeds LS5 3EH, United Kingdom
13. Visit the Thackray Medical Museum
If you're interested in learning about the history of medicine, then you should definitely visit the Thackray Medical Museum. The museum is located in a former hospital and features a collection of over 30,000 artefacts.
The museum covers a wide range of topics, from the history of surgery to the development of medical treatments.
I find the Thackray Medical Museum to be both educational and fascinating. Keep in mind that it isn't too graphic but there are some medical specimens on display that may not be suitable for young children.
Entrance: $12
Hours: 10am – 5pm
Address: Beckett Street Leeds, LS9 7LN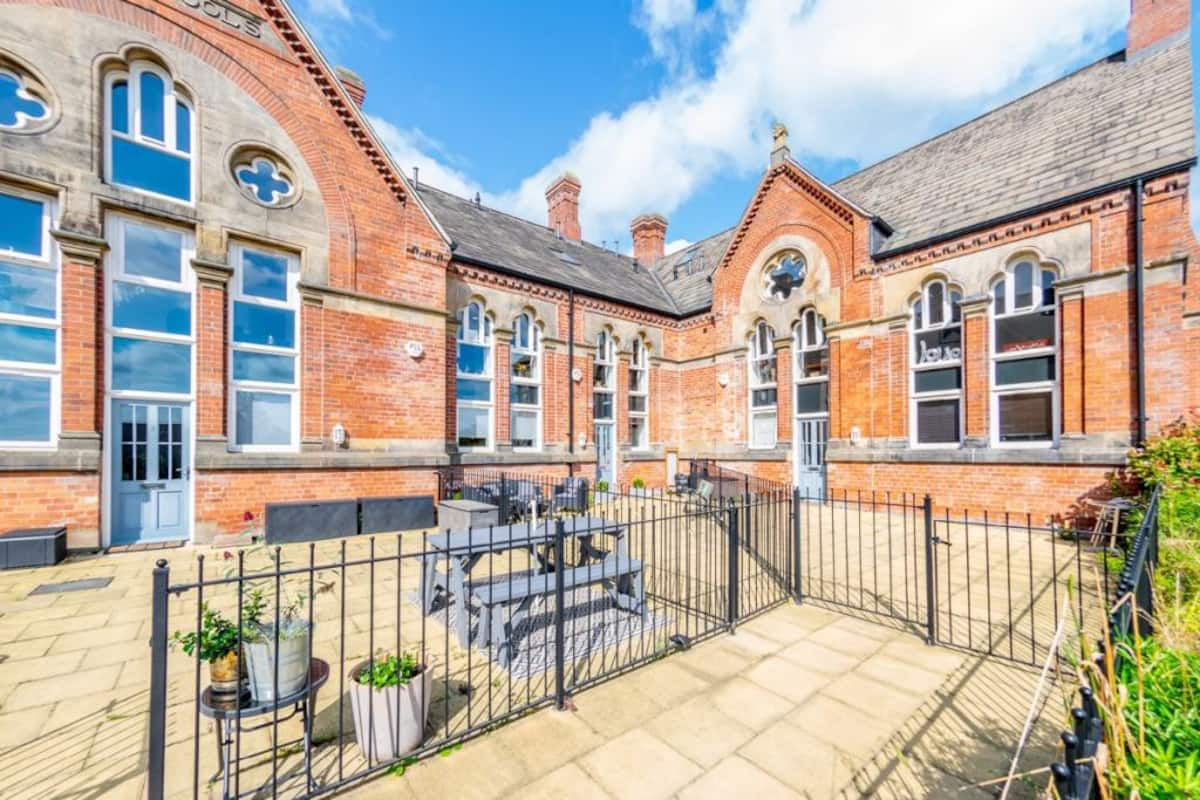 Leeds is full of history, and what better way to explore that than to stay in it? This private room in an 1800s Victorian Boarding School is a unique stay in the city.
The building may be historical, but the room has been renovated into a Japandi-themed room with minimalist and modern touches. You'll also have stunning views of the city skyline from the window.
What's great about this place is that it's in a quiet cul de sac but still only 10 minutes from the centre. There's also free parking which is a rarity in Leeds.
Entrance: $56
Hours: Check-in 5.00pm, Check-out 11.00am
Address: A Quiet Neighborhood outside Leeds City Centre, United Kingdom
Travel with peace of mind. Travel WITH a security belt.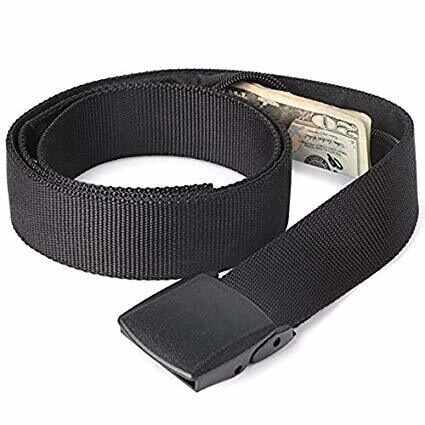 Get your cash stashed with this awesome Pacsafe money belt. It will keep your valuables safe no matter where you go.
It looks exactly like a normal belt except for a SECRET interior pocket perfectly designed to hide a wad of cash or a passport copy. Never get caught with your pants down again! (Unless you want to.)
Hide Yo' Money!
15. Discover Harewood Housex
Harewood House is a historic estate located in Harewood, West Yorkshire. The house was built in the 18th century and features grandiose Georgian architecture. Visitors can explore the house and gardens, as well as take part in various activities and events.
There is so much to see and do at Harewood House. I highly recommend taking a guided tour of the house so that you can learn about its history.
The gardens are also beautiful and definitely worth a visit. Be sure to check the website for upcoming events as they regularly have special exhibitions and performances.
Entrance: $20
Hours: 10am – 5pm
Address: Harewood, Leeds LS17 9LG, United Kingdom
16. Explore the Landscapes of Temple Newsam House
Temple Newsam House is a historic country house located in Leeds. The house was built in the 16th century and features grandiose Elizabethan architecture. Nowadays, the house is open to the public and visitors can explore the grounds.
You can see a lot of the house by yourself, but I highly recommend taking a guided tour as the staff there can tell you a lot about the history of the house. You can also explore the gardens, which are insanely beautiful.
Entrance: $15
Hours: 10am – 5pm
Address: Temple Newsam Rd, Leeds LS15 0AE, United Kingdom
17. Catch a Show at Leeds Grand Theatre
A night out in Leeds wouldn't be complete without catching a show at the Leeds Grand Theatre. The theatre hosts a variety of performances, including musicals, operas, and ballets. You can check the website for a list of upcoming shows.
The theatre was built in 1878 and features Victorian architecture with incredible acoustics. I love coming here to see a show and I think you will too.
Keep in mind that tickets can be quite expensive but there are usually discounts available if you book in advance.
Entrance: Dependent on show
Hours: Dependent on show
Address: 46 New Briggate, Leeds LS1 6NU, United Kingdom
18. Enjoy a Walk Around the Canals
Leeds is known for its canals and there are plenty of places to enjoy a walk or even a boat ride. The canals are lined with restaurants, cafes, and shops, making them the perfect place to spend an afternoon.
My favourite thing to do is to pack a picnic and find a spot by the water. You will see a lot of people doing the same thing and it is a great way to relax. Just be sure to clean up after yourself and not litter.
Entrance: Free
Hours: 24 hours
Address: Leeds, United Kingdom
19. Watch a Film at Hyde Park Picture House
The cinema was built in 1914 and is one of the oldest operating cinemas in the UK. The Hyde Park Picture House is a must-visit for any film lover. Films range from classic to independent and you can check the website to see what is playing.
I love coming here because it is such a unique experience. The cinema is small and intimate, which I think makes for a better viewing experience. It will feel as though you are transported back in time when you step inside especially if you are seeing a classic film.
Entrance: $10
Hours: Dependent on movie
Address: 73 Brudenell Rd, Leeds LS6 1JD, United Kingdom
Forget boring accommodation… book yourself an EPIC STAY!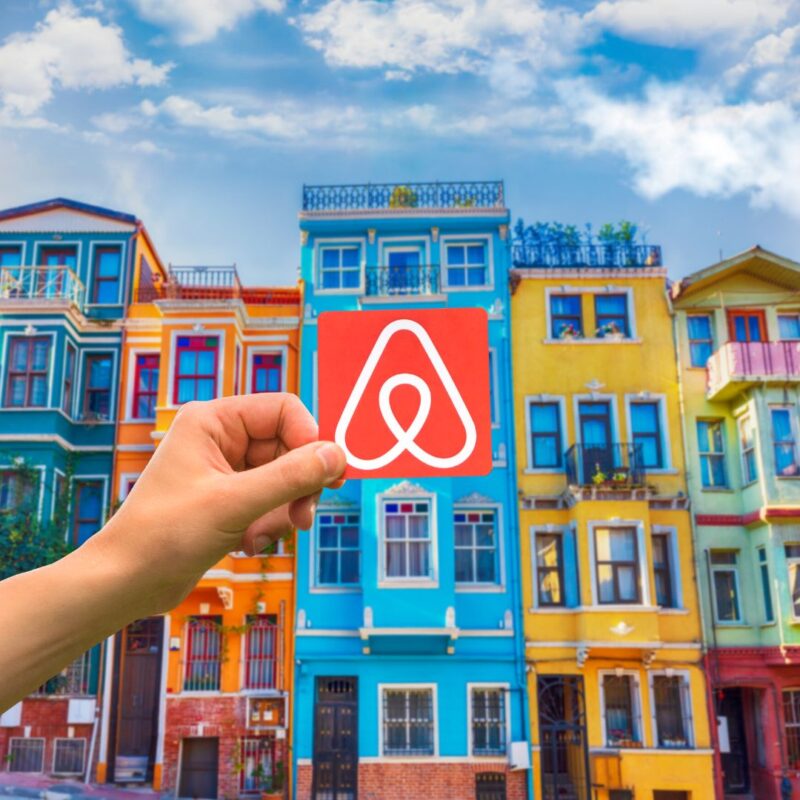 Why stay in a naff hotel when you can stay in a cosy, stylish local house instead? And for half the money too!
Stay somewhere EPIC and save your hard-earned dollars — from houses to barns to castles and caves, there is an Airbnb for every occasion!
Book an EPIC Stay
20. Take a Look Inside the Leeds City Museum
The Leeds City Museum is a great place to learn about the history of Leeds. Founded in 1819 and reopened in 2008 after a lengthy renovation, the museum houses a variety of exhibits.
Some of the exhibits include the city's industry, culture, and architecture. Leeds is known for its textile industry and there is an entire exhibit dedicated to this.
The Museum is free to enter and is open every day except for Mondays. I highly recommend spending an afternoon here, especially if you are interested in learning about the history of Leeds or on a bit of a budget. You can easily spend a couple of hours exploring the museum.
Entrance: Free
Hours: 10am – 5pm
Address: Millennium Square, Leeds LS2 3AD, United Kingdom
21. Stroll Through the Tropical World
Tropical World is located in Roundhay Park and is a great place to escape the city for a bit. The park is huge and features a lake, gardens, and plenty of walking trails, but Tropical World is probably my favourite part.
Tropical World is a conservatory that is home to a variety of plant and animal species. Some of the animals you will see include snakes, frogs, lizards, and turtles.
The conservatory is also home to a rainforest, which is my favourite part. It is so peaceful and you can even see some birds flying around.
Entrance: $5
Hours: 10am – 4pm
Address: Roundhay Park, Leeds LS8 1EU, United Kingdom
Where to Stay in Leeds
Leeds is a popular city to visit by travelers from all over the world, so you can be sure to find plenty of accommodation options in the city.
Whether you're looking for a luxurious hotel with a private hot tub, a cosy bed and breakfast, or a budget hostel, you'll be sure to find it.
Here are my favourite options for where to stay in Leeds.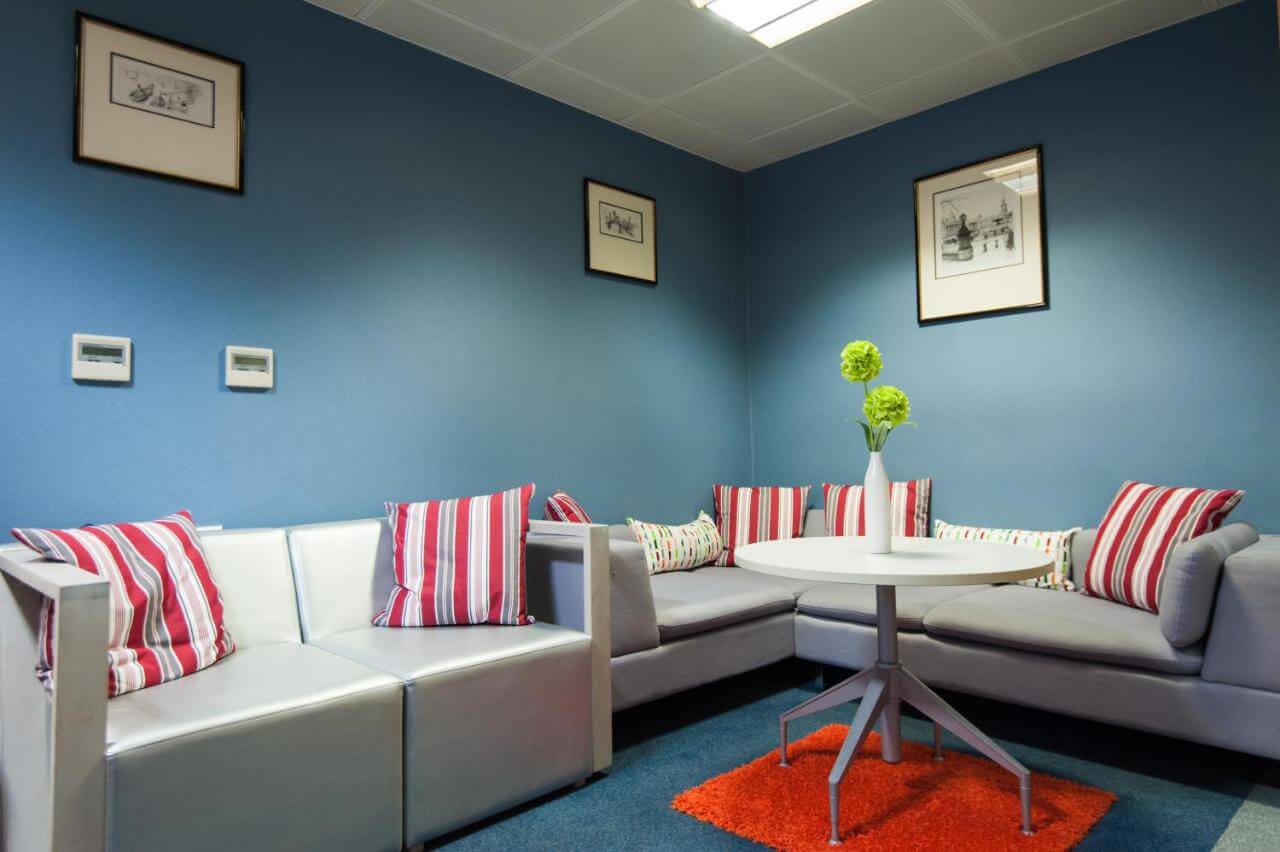 When it comes to hostels in Leeds, there aren't many options but thankfully the hostel they have has been done right. The staff are incredibly friendly and helpful, the beds are comfortable, and the location is great. It's a relatively social hostel making it perfect for solo travellers looking to make friends.
This apartment has incredible views of Leeds city centre and is located right in the heart of the action. The apartment is the perfect place to retreat after a long day of exploring. You can enjoy a glass of wine on the balcony overlooking the river. With a location like this, you really can't go wrong.
This is by far my favourite and most luxurious hotel in Leeds. The Queens Hotel is located in the heart of the city centre, making it the perfect place to explore all that Leeds has to offer. From the moment you step inside, you will be blown away by the opulent decor and incredible service. If you're looking to treat yourself, this is the place to stay. Of course, it comes with a bit of a higher price tag, but it is definitely worth it.
Some Additional Tips for Visiting Leeds
Now you have an idea of the best attractions in Leeds, you're ready to start planning your trip. But before you do, I have just a few words to the wise…
Be sure to bring walking shoes as there is a lot of exploring to be done on foot.
Looking for nightclubs? If you're looking for some nightlife, Headrow House and The Alchemist are two of the best places in town.
Drink responsibly. People in Leeds can drink, so do not try to outdrink a local on a night out in the Pub… you will regret it, and yes, I can speak from experience!
Pack for rain. The weather can often be miserable, so come prepared with a raincoat and umbrella.
Carry some quids. Keep cash on you as some businesses, especially in the market, do not take cards.
Don't forget your travel insurance for Leeds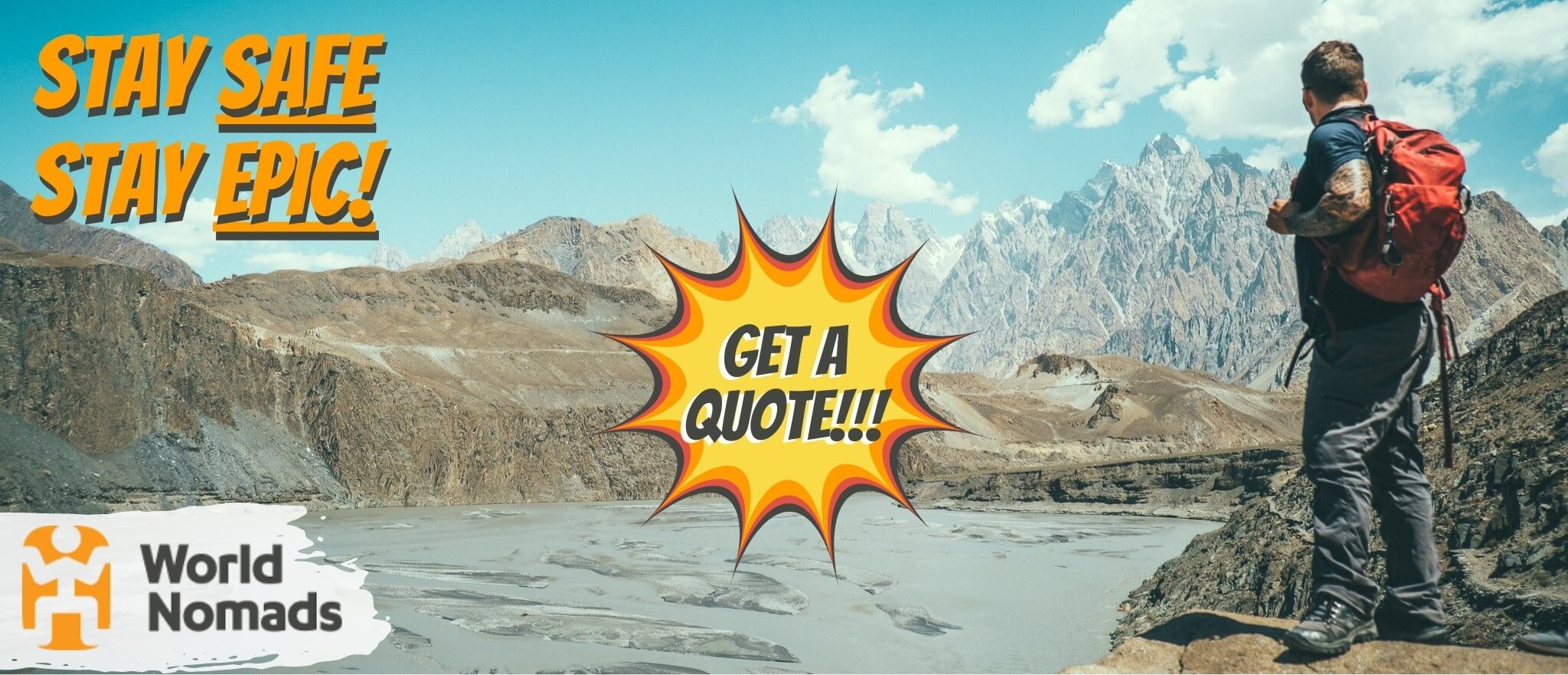 World Nomads' mission is to support and encourage travellers to explore their boundaries. They offer simple & flexible travel insurance, and safety advice to help you travel confidently.
They've been doing it since 2002 – protecting, connecting, and inspiring independent travellers just like you.
Get a quote below or read our in-depth review!
World Nomads provides travel insurance for travelers in over 100 countries. As an affiliate, we receive a fee when you get a quote from World Nomads using this link. We do not represent World Nomads. This is information only and not a recommendation to buy travel insurance.
Final Thoughts on Things to Do in Leeds
Leeds is a huge and bustling city with plenty to see and do. From fascinating museums and gothic cathedrals to sprawling parks and wild nightlife, there is something for everyone.
You can enjoy a relaxed weekend away, or a packed full schedule for a week, and still find there are more attractions in Leeds to fill your time with.
I hope this guide to the best things to do in Leeds helped you plan your itinerary and map out what you want to do. Whatever you do, you're bound to have an epic time in this enigmatic UK city.
---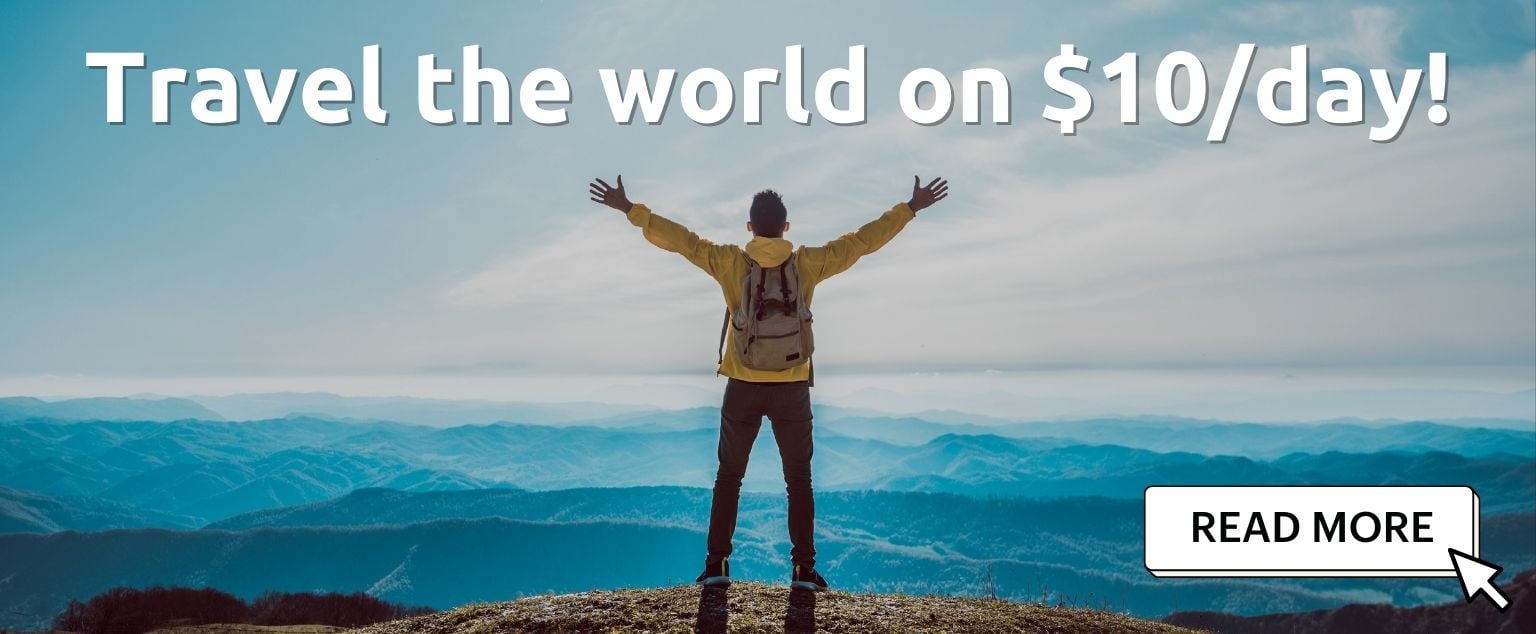 And for transparency's sake, please know that some of the links in our content are affiliate links. That means that if you book your accommodation, buy your gear, or sort your insurance through our link, we earn a small commission (at no extra cost to you). That said, we only link to the gear we trust and never recommend services we don't believe are up to scratch. Again, thank you!