Toronto doesn't always get the shine it deserves as a travel destination, does it? Sure, it doesn't have rocky mountain vistas like Vancouver, or Montreal's laissez-faire vibe, but being Canada's biggest city does come with its perks – all of which are waiting to be discovered by you!
Toronto is a young city, always changing and growing, and incredibly multicultural – it's said that almost every language in the world is spoken here. So, while you're not going to see a lot of temples and ruins in Toronto, what you will you'll find between the glass towers and shady side streets is a progressive, dynamic and welcoming city that'll make you feel like a local the minute you touch down.
There is so much to explore here: a vibrant art scene, incredible dining options for all budgets, great bars and nightlife, cultural enclaves from every corner of the earth, beautiful parks and beaches, and more. You might even spy a celebrity at the next table over, in town filming a movie; I once looked up from my desk and saw Drake shooting his Views album cover on the balcony across from me, which is the kind of peak-Toronto moment that will make you fall in love with this city. So, whether you only have 24 hours in Toronto, or you're planning a few days of Toronto travel, read on to find something you'll love here in Hogtown.
Toronto is Canada's largest city and has heaps of awesome things to do, from the Royal Ontario Museum, taking in the Toronto skyline, exploring the Lawrence Market and the City Hall or sailing around the Toronto Islands. Visiting Toronto has be to included on any Canadian backpacking trip!
This is one of Toronto's most popular tourist destinations, so you're bound to run into lines here. However, you really can't beat the view of the Toronto skyline from the top, and the CN Tower's glass floor makes a perfect photo op. Make a sunset visit to avoid the bigger tour groups, and watch the city lights come alive from above. It's one of the must-see places when visiting Toronto which is why we've added it as number 1!
2. Stroll down Queen West
Queen West – once called the world's second coolest neighbourhood by Vogue magazine – is a must-visit if you love cafes, interesting shops, great bars, and excellent people-watching. Start at Queen and University, and work your way west! For bargains on pitchers and a guaranteed seat on the patio, stop by Queen West staple Java House. Keep walking until you hit Parkdale, an endearingly weird Toronto neighbourhood that's full of cheap and cheerful Tibetan momo spots, among other things.
3. Go back in time at Casa Loma
Casa Loma is a stunning castle nestled in midtown Toronto and is available to explore year-round. There are lots of seasonal activities, too: jazz on the sprawling gardens in the summer, a haunted house in the castles' basement tunnels for Halloween, and an escape room that's perfect for a cold winter day.
4. Chill out in Kensington Market
Kensie is high on the list of quirky and unique things to do in Toronto – there's nowhere in the city like it. This area has been home to many immigrant groups as well as the heart of the city's counter-culture community and has a laid-back, everyday-is-Sunday vibe. Come hungry, because there is no shortage of deliciousness to be discovered on the cheap here and in neighbouring Chinatown. From spring to (Canadian) Thanksgiving, Pedestrian Sundays take over on the last Sunday of every month, closing the area to cars and filling it with street vendors, performers, and extended patios.
5. Eat your way through St. Lawrence Market
A must-stop for foodies, St. Lawrence Market has a little bit of everything! Pick up in-season fruits and veggies, local meats, cheeses, pastries, and more, or leave it to an expert with a St. Lawrence Market Food Tour. Bonus: stop by on a Sunday to sift through the weekly antique market. This establishment of the city is just a must on any Toronto itinerary.
This series of 13 islands is home to leafy parks and sandy beaches, and the ferry over will only set you back $7CAD round trip. The party beach is Hanlan's Point (clothing optional!), but Ward's Island is also a great choice on the Toronto Islands. After a day in the lake, stick around for a sunset canoe tour and grab a twinkly photo of the skyline.
The Royal Ontario Museum has something for everyone – dinosaurs, mummies, a locally-famous and mildly unsettling bat cave, and my personal favourite, the Earth's Treasures crystal room. Grab a regular admission ticket, or check out their Friday Night Live events if you want to explore the Royal Ontario Museum with a beer in hand.
Toronto is actually home to two Chinatowns, but you'll most likely be close to the Spadina Avenue one – it's nestled right beside Queen West and Kensington Market. This is the place to go for cheap eats – the local favourites are Rol San for dim sum, Mother's Dumplings, or Pho Pasteur for enormous bowls of pho available 24/7.
For fashion and history fans, check out the Bata Shoe Museum, which is exactly what it sounds like. Located steps from the subway and the Royal Ontario Museum, Bata explores 4500 years of footwear history.
10. Stop by a Dispensary
Cannabis is legal in Canada, though the way you purchase it varies province by province. In Ontario, you'll need to head to a dispensary – there are 5 legal dispensaries in Toronto, mostly in the downtown core, and all stocked with high-quality, highly-regulated cannabis products. Make sure to bring your passport, because you need to be 19 or over to enter, and bear in mind you can't bring it with you on a flight out of Canada.
11. Sip through a Craft Brewery Tour
Toronto has no shortage of innovative breweries, from the big staples like Mill Street and Steamwhistle to micro-breweries like Bandit Brewery, Kensington Brewing Co, or Left Field Brewing.
12. Watch a night of drag in the Gay Village
Toronto's Church and Wellesley village remains an important area for Toronto's LGBTQ+ community, and the best time to go is at night. If you're not here during Pride Weekend, you'll still find drag shows up and down the strip (as well as pretty much any other vibe you can think of). Your best bet for an amazing show and dance party all year 'round is at Cruise and Tangos.
13. See the next big thing at TIFF Bell Lightbox
This theatre is central to the Toronto International Film Festival in the fall, but film buffs can find great events and exhibits, classic and indie movies, artist panels and lots more at this downtown theatre all year round.
14. Stroll through the High Park Cherry Blossoms
Is there anything more romantic than walking through a lush park full of blooming cherry trees? High Park can make for a romantic day all year round, but early spring is the best time to see the blossoms in full bloom. Come early to avoid the crowds!
15. Get a table for two at Summerlicious
Toronto is home to some incredible restaurants, but they can be pricey! Luckily, Toronto's two months-long festivals Summerlicious and Winterlicious offer steep discounts on prix-fix lunch and dinner menus all over the city, so you can try out some of Toronto's best restaurants on the cheap. Treat yourself!
This stunning, Chinatown-adjacent contemporary art gallery has impressive in-house collections and frequently brings in high-profile temporary exhibits like Basquiat and Yayoi Kusama. General admission is free for everyone under 25, too! If you're over 25, take advantage of free admission for all on Wednesday evenings after 5.
17. Walk down Graffiti Alley
Toronto has no shortage of murals and street art, but you'll find some of the best photo ops in this alley that runs parallel to the famous Queen West. You'll find every style of graffiti under the sun here, and a beautiful public garden in the middle if you want to take a break in the shade. It's one of the best outdoor art galleries in Canada.
18. Stay up all night at Nuit Blanche
It may only be one night a year, but Nuit Blanche is a (free!) must-see for art lovers, where the entire city is taken over by outdoor art installations. Nuit Blanche runs all night, literally until the sun rises, so you can tackle Toronto's highly walkable downtown core one piece at a time – the later at night you start, the less crowds you'll be fighting with.
19. Set up a picnic in Trinity Bellwoods Park
This huge park on Queen West is the place to be on a summer Saturday afternoon. Grab coffee and croissants at the White Squirrel – named after the locally famous squirrels only found in Bellwoods – then find a sunny patch of grass to watch pickup games, drum circles, and all the french bulldogs you can handle.
20. Unwind at Allen Gardens
A short walk from Yonge-Dundas Square is Allen Gardens, a huge, stunning 150-year-old greenhouse that's easy to get lost in: cacti, succulents, orchids, tropical plants, a family of turtles and ten-foot banana trees await you in this true urban oasis.
21. Ferry over to Centre Island on Lake Ontario, One of the Toronto Islands.
The Toronto Islands are actually a group of 13 small islands, but for those with kids, steer clear of popular Ward's Island or Hanlan's Point and head to Centre Island instead. There, you'll find the Centreville amusement park, 4-person bike rentals to explore the island in style, the Franklin Children's Garden and lots of tranquil green space away from the city. Round out your day with a dip in Lake Ontario!
Right across from Union Station, the Hockey Hall of Fame is the best place to get up close and personal with Canada's national pastime. Stop by on your own, or with a tour group!
23. Ride the coasters at Canada's Wonderland
If your kids have outgrown Centre Island, head north to Canada's Wonderland instead. Ride the country's best coasters, grab a funnel cake, and enjoy.
24. Explore up-and-coming wine country in Prince Edward County
Prince Edward County might not be a day trip, but if you love wine and you have a little extra money to spend, skip the closer Niagara region and head to the younger, cooler PEC instead. Here, you'll find intimate and indie hotels, outposts of Toronto institutions like The Dakota Tavern and The Drake Hotel, and all the vino you can drink.
25. Get back to nature in Northern Ontario
Northern Ontario is home to some of the most beautiful wilderness in the world, so if you love the outdoors, it's totally worth the few hours drive north from Toronto. Rent a cabin in Muskoka, or camp farther north in Algonquin Park, one of the most famous and picturesque national parks in Canada. Of course, summer is the best time to go to enjoy the lakes, but if you find yourself here in the fall, you'll be rewarded with stunning foliage.
26. Go on spring break at Wasaga Beach
Wasaga Beach happens to be the longest freshwater beach in the world, which makes for a great party when the warm weather hits. Yes, the area has great hiking, camping and beautiful untouched nature preserves, but the biggest draw here is definitely the party atmosphere on the beach itself. If Canada had a Jersey Shore, this would be it.
The Distillery District is worth a visit all year round – if you're visiting in warmer months, take a waking tour – but during the holidays, this area is transformed into a winter wonderland for the Toronto Christmas Market. If you're visiting after the holidays, you'll find the Toronto Light Festival, a free outdoor neon sculpture exhibit lighting up the Distillery District.
28. Skate at Nathan Phillips Square
There are lots of public rinks in Toronto, but this is your best choice! This central square is located in front of Toronto's iconic city hall building, the Insta-famous TORONTO sign, and in winter, a glittering skating rink opens all day and into the night. This is a perfect date or group activity, especially topped off with poutine from one of the nearby food trucks.
29. Bundle up at Winter Stations Woodbine Beach
Brave the cold like a real Canadian and check out this annual outdoor sculptural art installation all along Woodbine Beach, in a homey east-end neighbourhood called the Beaches.
Niagara Falls is undoubtedly touristy, but the falls are pretty spectacular in person and are totally doable in a day. Check out a Niagara Falls day trip from Toronto tour to get in on the action if you're shorty on time. Oh, and if you're tempted to cross into the US while you're there, resist – the view of Niagara Falls is much better from the Canadian side. Go Canada!
31. Unwind in a Blooming Lavender Field
There are few things more picturesque than a blooming lavender field, but you don't need to wait until your next trip to France to see it, because Ontario is home to five open-to-the-public lavender fields. The most picturesque is Terre Bleu, about 60 minutes from Toronto. Head over on a weekday to save $5 on admission and have the fields to yourself.
32. Go off the beaten path at the Scarborough Bluffs
This public park in Toronto's most eastern borough is truly one-of-a-kind, with stunning cliffs that plunge into Lake Ontario. It makes a great trip for nature lovers, selfie seekers, and anyone looking to take a day out of the city. It's even accessible by TTC, so you can do the whole thing for about $7 round trip. It's a great escape from some of the busy tourist attractions in the city centre if you want to explore Toronto like a local.
Looking for a specific place to stay? These are our highest recommendations for places to stay in Toronto.
Sure, there are a lot of glass-walled condos if you want a CN Tower view, but I'd go for this perfectly located attic suite in a classic Toronto Victorian home.
Situated in the West End, this place is perfectly situated between some of Toronto's coolest neighbourhoods. Planet Traveler has a great free breakfast and wonderful dorm rooms which is just one reason we reckon it's the best hostel in Toronto!
The Rex is a Queen West staple! The rooms are no-frills, the jazz bar downstairs legitimately has something going on every night, and the location is perfect – highly walkable and close to the subway and Downtown Toronto. If you're looking for an awesome place to stay in Toronto then this is a top option.
Here are some extra things to know before visiting Toronto!
Invest in travel insurance! You never know what may happen on the road.
Book a place with breakfast and a kitchen: If you do go the hostel route, try to find one that has free breakfast. Even if it's just instant coffee, cereal, and bread, it'll fill you up for a few hours. Likewise, if your hostel has a communal kitchen you can save a lot by cooking a few meals yourself.
Do some research beforehand to find out whether Toronto is safe to visit or not.
Bring a good water bottle with you and avoid buying single-use plastic ones!
Find cheap flights. Every once in a while, a killer deal pops up.
Check out one of Canada's festivals for an extra special time.
Don't forget your travel insurance for Toronto
Yo! Just one more thing before you head off on your adventure! Make sure you're covered with some good quality health insurance so it's one less thing to worry about.
World Nomads' mission is to support and encourage travellers to explore their boundaries. They offer simple & flexible travel insurance, and safety advice to help you travel confidently.
They've been doing it since 2002 – protecting, connecting, and inspiring independent travellers just like you.
Get a quote below or read our in-depth review!
World Nomads provides travel insurance for travelers in over 100 countries. As an affiliate, we receive a fee when you get a quote from World Nomads using this link. We do not represent World Nomads. This is information only and not a recommendation to buy travel insurance.
Here are some quick answers to common questions about what to do and see in Toronto.
So there you have it – whether you're in Toronto on an airport stopover, swinging by on your way to explore the Muskokas and the rest of Northern Ontario, or you're looking to really get a feel for the city (just don't call it the 6!), you'll find there's always something worth exploring here. You could also add in a trip to the Rogers Centre to see the Toronto Blue Jays.
---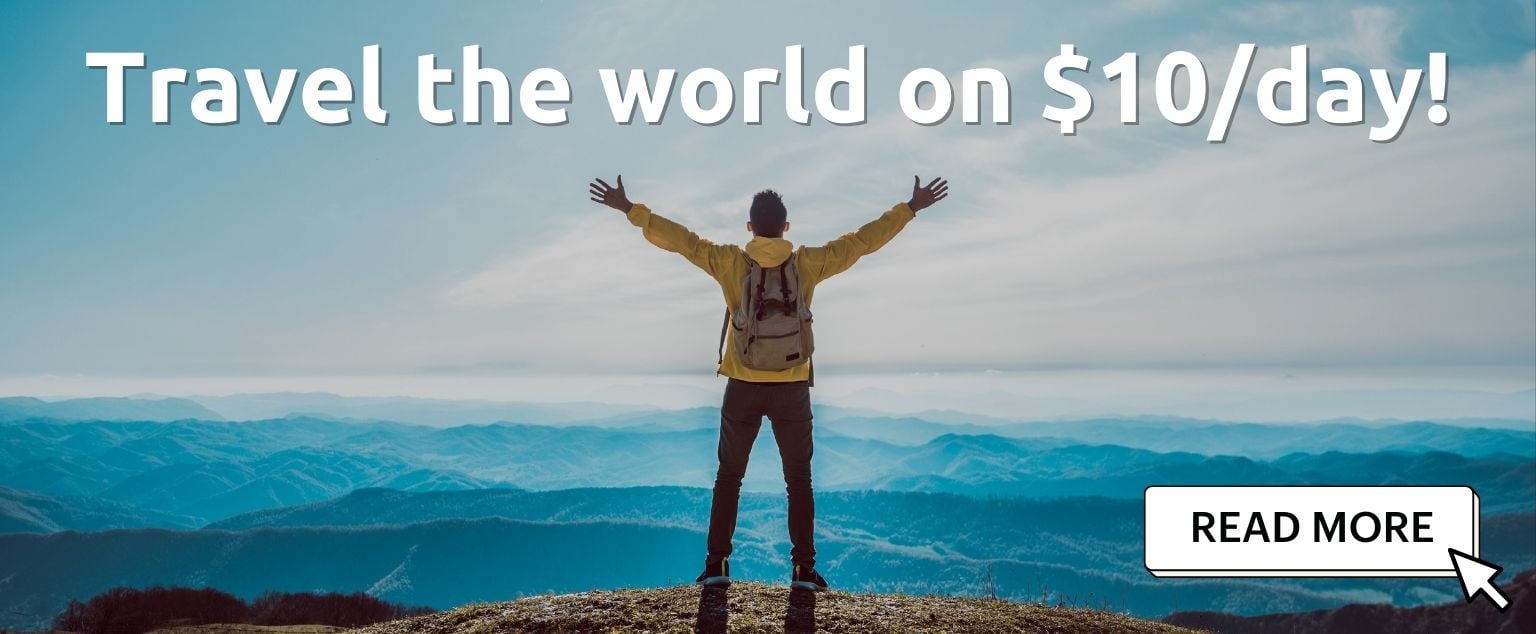 And for transparency's sake, please know that some of the links in our content are affiliate links. That means that if you book your accommodation, buy your gear, or sort your insurance through our link, we earn a small commission (at no extra cost to you). That said, we only link to the gear we trust and never recommend services we don't believe are up to scratch. Again, thank you!