Waco is affectionately known as the warm heart of Texas. Visitors are always greeted with warm hospitality and a welcoming smile. While Waco isn't the biggest city in Texas, there are plenty of attractions to explore. This little gem between Dallas and Austin is definitely not to be underestimated.
Waco rose to fame for being the home to celebrity couple Chip and Joanna Gaines, who are known for hosting the TV show Fixer Upper. Their popularity has drawn many visitors to Waco and more and more travelers are realizing there's more things to do in Waco than they anticipated.
Waco is busting at the seams with historic homes, fossil sites, and incredible natural beauty to explore. Add in a thriving foodie scene and a growing brewing culture, and you've got yourself a top-class destination.
Your biggest challenge is deciding which of these many attractions in Waco to prioritize on your visit. That's where I can help. I've listed all the must-see attractions, as well as some hidden gems, so you can have the most amazing trip to Waco.

Unlock Our GREATEST Travel Secrets!
Sign up for our newsletter and get the best travel tips delivered right to your inbox.
The Top Things to Do in Waco
Waco offers a wide range of things to see and do. If you only have a short while in the city, then you need to make sure you don't miss these top 5 Waco attractions.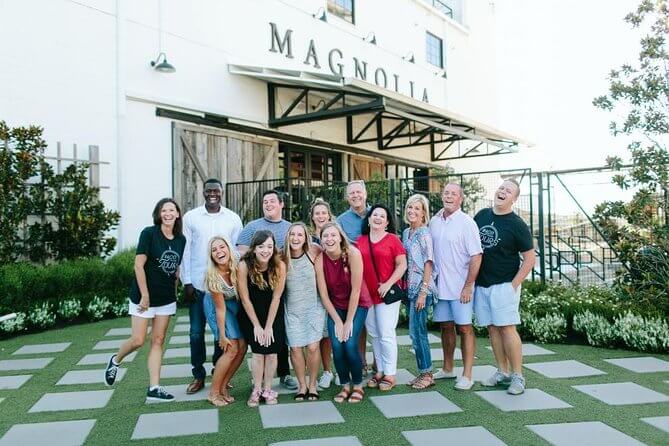 Waco rose to fame after it appeared on the hit TV shows, Fixer Upper and Wood Work. If you're a fan of these shows, then you'll want to take a stroll around the town to see all the key sites that appeared on it.
This is absolutely one of the best things to do in Waco as you get to take in all the sites in one hit. Not only will you see all the most iconic sites from these shows, but you can visit East Waco and Cameron Park, two vibrant neighborhoods in Waco full of fascinating stories and history.
For first-time visitors to the city, walking around the neighborhood and looking for these iconic sites is a great introduction to the top attractions in Waco. It's the ideal way to make sure you don't miss out on anything.
Entrance: $69
Hours: Tour times vary
Address: Departs from 215 S University Parks Dr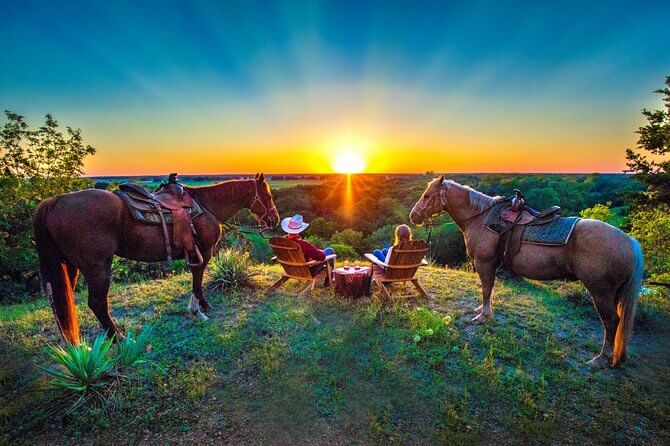 Cowboys, Stetsons, and ranches are a big part of any visit to Texas, so, of course, a visit to Waco should include a visit to a real ranch for a horseback adventure. Channel your inner cowboy in the Lone Star State.
This is a fun activity for families visiting Waco and a great way to enjoy the outdoors and the exceptional views of sprawling farmlands. You don't need to be a seasoned rider to enjoy this – a quick lesson is given to absolute beginners before you set out.
Entrance: $79
Hours: Tour times vary
Address: Departs from 7007 Gholson Rd
3. Visit the Texas Ranger Hall of Fame
The Texas Rangers are a legendary symbol of Texas, and their history is preserved right here in Waco. The museum sits on the banks of the Brazos River, where it honors this law enforcement agency.
Explore the long history of The Rangers, which reaches back three centuries, hear the great stories of heroism and service, and see treasured items and artifacts from days gone by. If you're visiting Waco with kids, make sure to stop in and sign your little ones up as Junior Texas Rangers!
Entrance: Adults – $8, Children (6-12) – $4, Children (under 6) – free
Hours: 9:00 to 17:00
Address: 100 Texas Ranger Trail
4. Explore the Dr. Pepper Museum
Housed in the original 1906 bottling plant, this fun museum holds the finest collection of soft drink memorabilia in the world. That's right, the exhibits aren't just focused on Dr. Pepper (the oldest major soft drink in America) but include all soft drink brands.
The collection of artifacts in the museum totals over 300 000, and recently added exhibits include facilities to make your own soda and a blind tasting experience which can earn you a highly-coveted 'Soda Expert' button.
The Dr. Pepper Museum is one of the main reasons why people visit Waco on a day trip from Dallas.
Entrance: Adult – $10, Children – $6, Children (under 4) – free
Hours: 10:00 17:30 (Monday to Thursday), 10:00 to 19:00 (Friday and Saturday), 12:00 to 17:30 (Sunday)
Address: 300 S 5th Street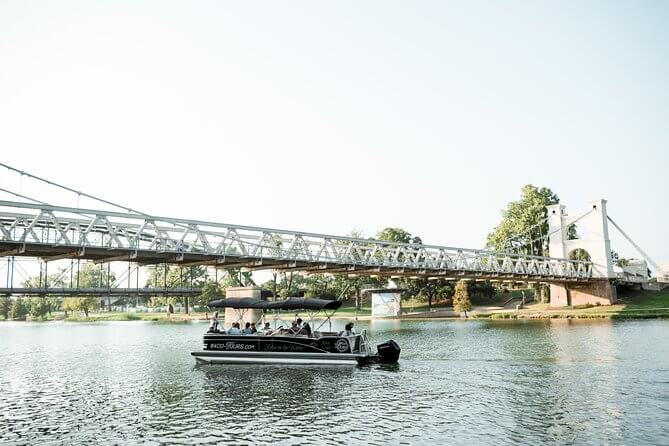 The Brazos River passes through Central Texas and offers several things to do in Waco. One way to see the city and beautiful landscapes is from a luxurious pontoon boat as you glide along the Brazos River.
You'll be in the company of a knowledgeable guide who can tell you great tales and historic facts about the river and the top attractions in Waco that pass by while you sip on a refreshing drink. If you're looking for a laid-back and intimate experience, this is it.
Entrance: $79
Hours: Tour times vary
Address: Departs from 1001 S M.L.K. Jr Blvd
6. See the Remains of Fossilized Mammoths
One of the top things to do in Waco is to visit the Waco Mammoth National Monument. This important archaeological site protects the fossils of the US's only nursery herd of Columbian mammoths.
Visit the Dig Shelter to see these fossilized Ice Age creatures in their original position in the ground for a glimpse into history. There are also various hiking paths through the area. These are best explored with a ranger who will provide fascinating insights into the past.
Entrance: Adults – $5, Students – $4, Children – $3
Hours: 9:00 to 17:00 (Sunday to Saturday)
Address: 6220 Steinbeck Bend Drive
Small Pack Problems? 😉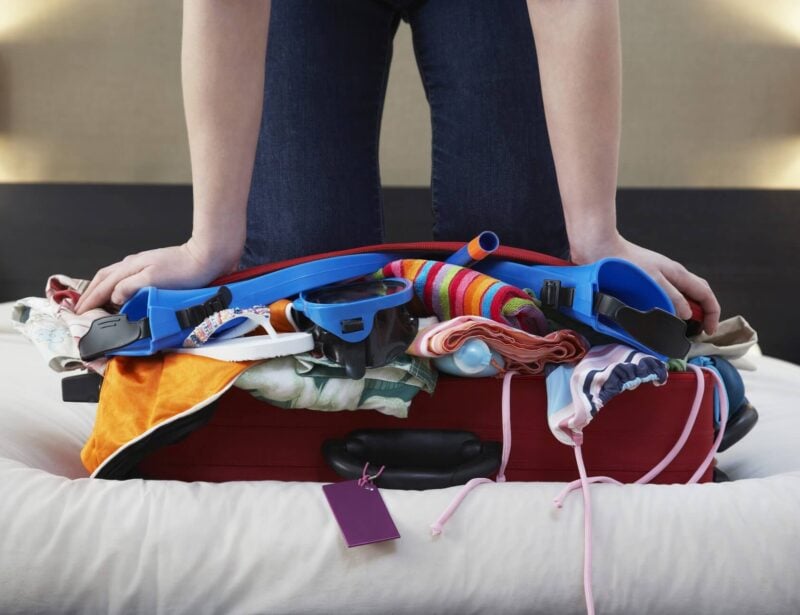 Wanna know how to pack like a pro? Well for a start you need the right gear….
These are packing cubes for the globetrotters and compression sacks for the real adventurers – these babies are a traveller's best kept secret. They organise yo' packing and minimise volume too so you can pack MORE.
Or, y'know… you can stick to just chucking it all in your backpack…
Get Yours Here
Read Our Review
7. Shop for Homewares at Magnolia Market
A popular thing to do in Waco is doing a spot of shopping at the Magnolia Market at the Silos. The market is the brainchild of TV personalities Chip and Joanna Gaines, who rose to fame on HGTV's hit show, Fixer Upper.
The market encompasses a retail store located in the historic grain silos, a garden store, a bakery, and a food truck park with outdoor tables. This all makes for a fun family day out with so much to enjoy for all ages.
Entrance: N/A
Hours: 9:00 to 18:00 (Monday to Saturday)
Address: 601 Webster Ave
8. Enjoy the Outdoors at Carleen Bright Arboretum
Covering 16 acres of lovely botanical gardens, the Carleen Bright Arboretum is the ideal Waco attraction for those wanting to enjoy the outdoors. There are a few distinct areas to enjoy: a rose garden, a meditation garden, and a nature trail that winds through native woodlands.
One special element here is the certified Monarch way-station – a protected habitat where migrating Monarch butterflies can stop for shelter and sustenance. There are also fun things to do for kids in Waco on offer here, including the Arboretum Explorers program.
Entrance: N/A
Hours: Dawn to dusk
Address: 9001 Bosque Blvd, Woodway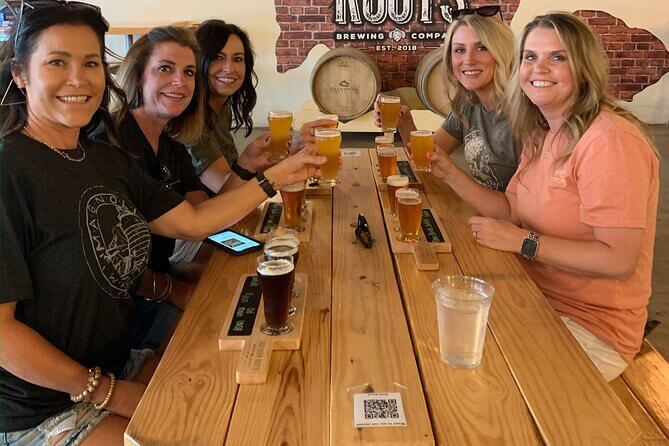 Waco has a thriving brewing culture, offering a variety of brews to try when visiting the city. Better still, you can take a guided brewery tour to three of the top breweries in town to enjoy customized flight tastings of various beers and spirits.
Your guide will offer plenty of fun and fascinating information and the history of Waco as you go. As part of the experience, you'll grab a delicious pizza dinner (vegetarian options available) to make a whole evening of it.
Entrance: $85
Hours: Departs at 19:00
Address: 320 S 8th St
10. See inside a Historic German-Style Castle
Back in the day, Waco was an important urban center buoyed by the booming cotton industry. During this time, work was begun on a grand home, called Cottonland Castle. Of course, it passed through a few owners who ran out of funds for its completion before it finally was transformed into a small German castle and completed.
In 2019, Chip and Joanna Gaines of TVs Fixer Upper show bought the home and renovated it once again. A visit here offers a glimpse into the past and a reminder of the importance of the cotton industry to Waco.
Entrance: $50
Hours: 9:00 to 17:00 (Monday to Saturday)
Address: 3300 Austin Ave
Is This the Best Daypack EVER???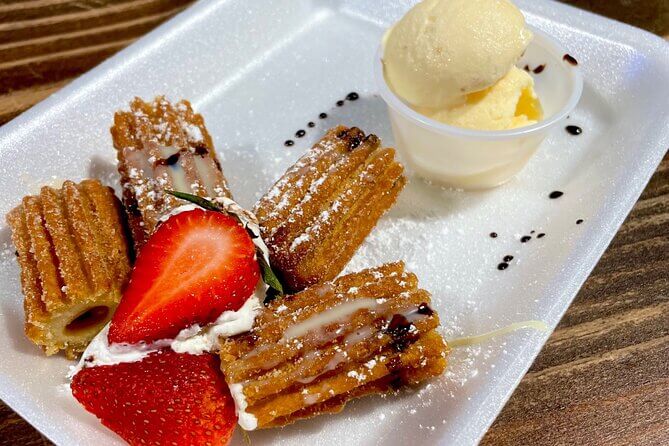 One of the first things to do in Waco or any city is to taste the local cuisine. Feast on the flavors of Waco on a food crawl that offers a glimpse into the city's thriving culinary scene.
Check out some of the top local favorites and nationally recognized eateries and restaurants for food tastings and even signature alcoholic beverages. Your guide will offer you some great insights into Waco's food scene and can definitely recommend some fun things to do while you're in town.
Entrance: $67
Hours: Tour times vary
Address: Departs from Pivovar Hotel, 320 S 8th Street
12. Browse the Waco Downtown Farmers Market
Saturday mornings in Waco should include visiting the long-running Waco Downtown Farmers Market. Browse over 90 colorful stalls bursting with fresh seasonal produce and artisanal products.
Live music provides a festive atmosphere, and there are plenty of tasty food options to nibble on as you browse. Pick up some local honey, cheese, or wine to take home with you. Other products on offer include handmade wood and ceramic items, beaded items, and leather.
Entrance: N/A
Hours: 9:00 to 13:00 (every Saturday)
Address: 500 Washington Avenue
13. Relive History at the Earle-Napier-Kinnard House
Of all the buildings in Waco, this house is one of the oldest, pre-dating the Civil War. The original two rooms were built as far back as 1850, with the rest of the house added in 1868 in the Greek Revival style.
Visiting this preserved piece of history offers a way to experience and learn about the early days of Waco when there were just a few hundred residents in the entire town. Although the house has changed hands many times over the years, there are several original furnishings and fixtures in the home.
Entrance: $5
Hours: 10:00 to 16:00 (Tuesday to Saturday), 13:00 to 16:00 (Sunday)
Address: 814 S 4th Street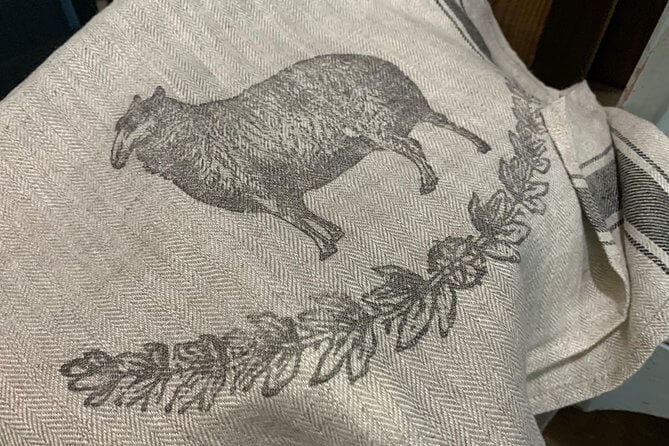 Make your own souvenir of your time in Waco at this fun and unique crafting workshop. Learn creative fabric stamping techniques while you create your own tea towels. With this knowledge, you'll be able to transform any item in your home.
This is a hands-on and fun thing to do in Waco and includes all the materials you'll need and the guidance of an instructor. The lesson is held at Sironia – a popular lunch café and store in town.
Entrance: $39.95
Hours: Tour times vary
Address: Sironia, 1509 Austin Ave
Travel with peace of mind. Travel WITH a security belt.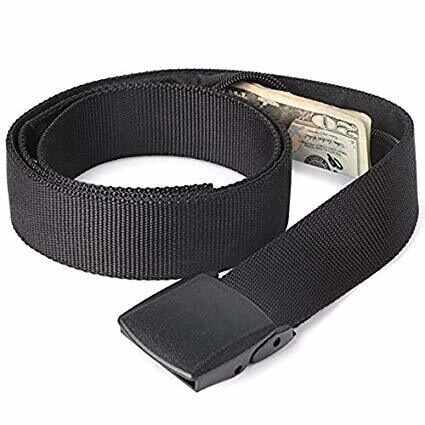 Stash your cash safely with this money belt. It will keep your valuables safely concealed, no matter where you go.
It looks exactly like a normal belt except for a SECRET interior pocket perfectly designed to hide a wad of cash, a passport photocopy or anything else you may wish to hide. Never get caught with your pants down again! (Unless you want to…)
Hide Yo' Money!
15. Grab Some Beers at the Bare Arms Brewery
If you're into craft beers, then a visit to the Bare Arms Brewery is highly recommended. Bare Arms is the first craft brewery in Waco and is a firm favorite with locals.
Visit the taproom to sample seasonal and one-of-a-kind brews and their flagship beers. Grab a bite to eat and a beer at the Bare Arms Tailgate; slow-cooked or wood-fired dishes are created from fresh, locally-sourced ingredients – from salads to tacos and quesadillas.
Entrance: N/A
Hours: Tap Room: 12:00 – 22:00 (Monday to Thursday), 12:00 to 00:00 (Friday to Saturday), 12:00 to 18:00 (Sunday).
Tailgate: 16:00 to 20:00 (Tuesday to Thursday), 12:00 to 20:00 (Friday and Saturday)
Address: 2515 LaSalle Avenue
16. Explore Natural Science and Cultural History at Mayborn Museum
A fun thing to do in Waco for the whole family is visiting the Mayborn Museum Complex. Discover the natural history of Central Texas through a variety of interactive exhibits. The area around Waco has a rich natural history, with various fossils having been found here.
Walk-in dioramas and exploration stations focus on geology, archaeology, and paleontology, and there are hands-on learning opportunities for all ages. There's even a historic village on the banks of the Brazos River that recreates life in the 1890s.
Entrance: Adults – $10, Children – $8
Hours: 10:00 to 17:00 (Monday to Saturday), 13:00 to 17:00 (Sunday)
Address: 1300 S. University Parks Drive
17. Check Out the Waco Suspension Bridge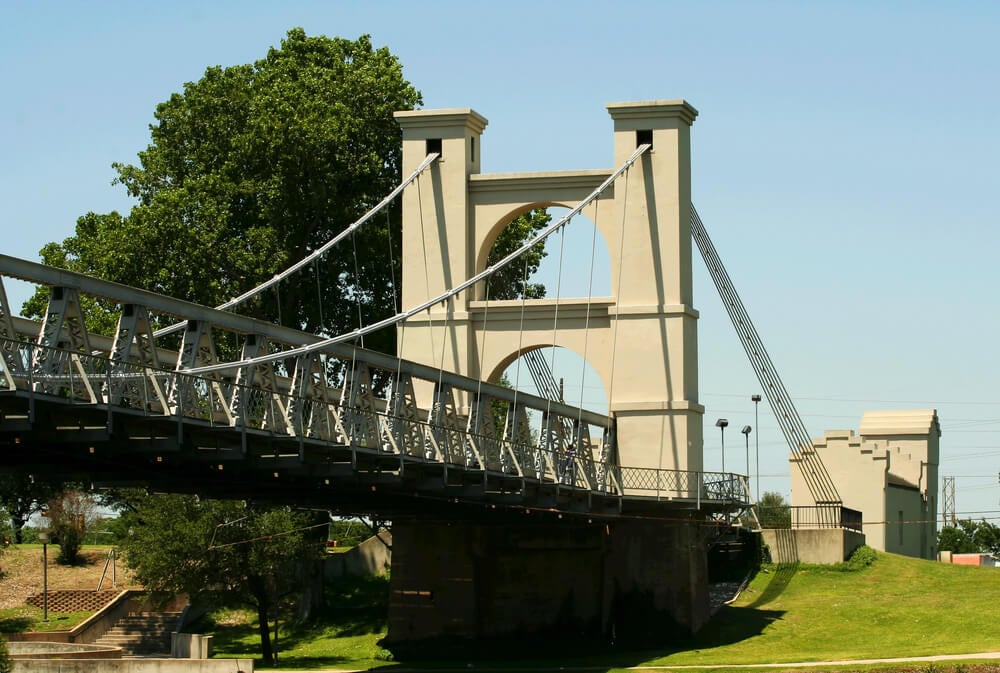 An iconic attraction in Waco, the Waco Suspension Bridge was completed in 1870 and at that time, it was the longest single-span suspension bridge west of the Mississippi. The landmark bridge spans the Brazos River and, after its opening, was instrumental in stimulating growth in the city.
Today, the bridge serves only for pedestrian traffic, with other bridges used by motor traffic to cross the river. After much renovation and some cosmetic alterations, the bridge is still a treasured historic site.
Entrance: N/A
Hours: N/A
Address: 101 N University Parks Drive
18. Get Your Thrills at Waco Surf
Sure, surfing might not be the first thing that comes to mind when you think of Texas, but Waco Surf is one of those top Waco attractions to check out. This waterpark offers surfing on a two-acre surf lake with artificial wave technology, the world's longest lazy river, and a wakeboarding cable park.
There's a Beach Club where you can hang out and grab a drink and a snack. If one day at this water park won't cut it, accommodation is available to turn this into a more extended excursion.
Entrance: Various passes available
Hours: 12:00 to 18:00 (Monday to Friday), 11:00 to 19:00 (Saturday and Sunday)
Address: 5347 Old Mexia Road
Have you sorted your accommodation yet?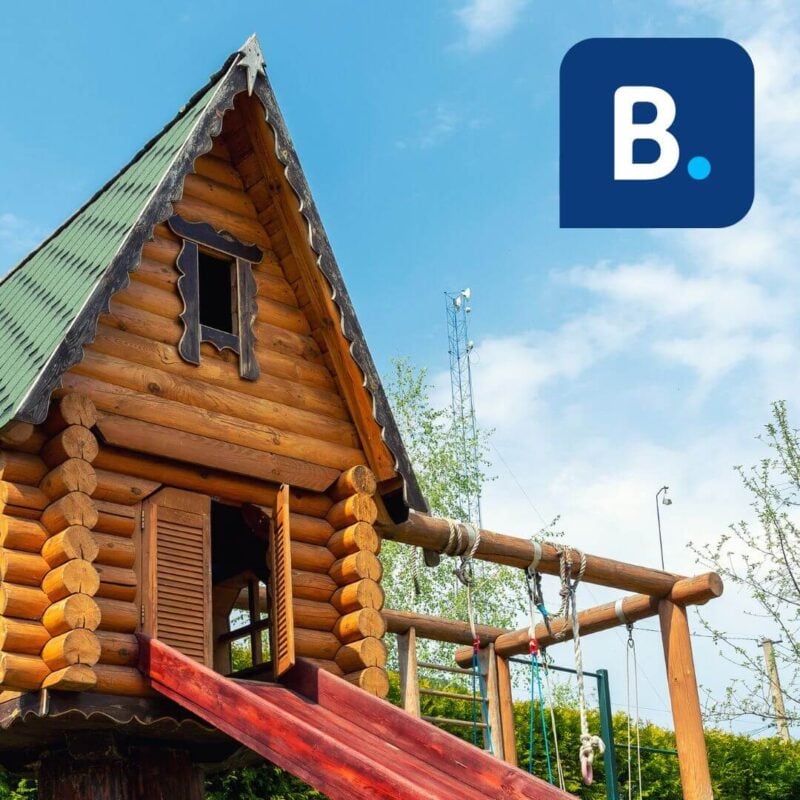 Get 15% OFF when you book through our link — and support the site you love so dearly 😉
Booking.com is quickly becoming our go-to for accommodation. From cheap hostels to stylish homestays and nice hotels, they've got it all!
View on Booking.com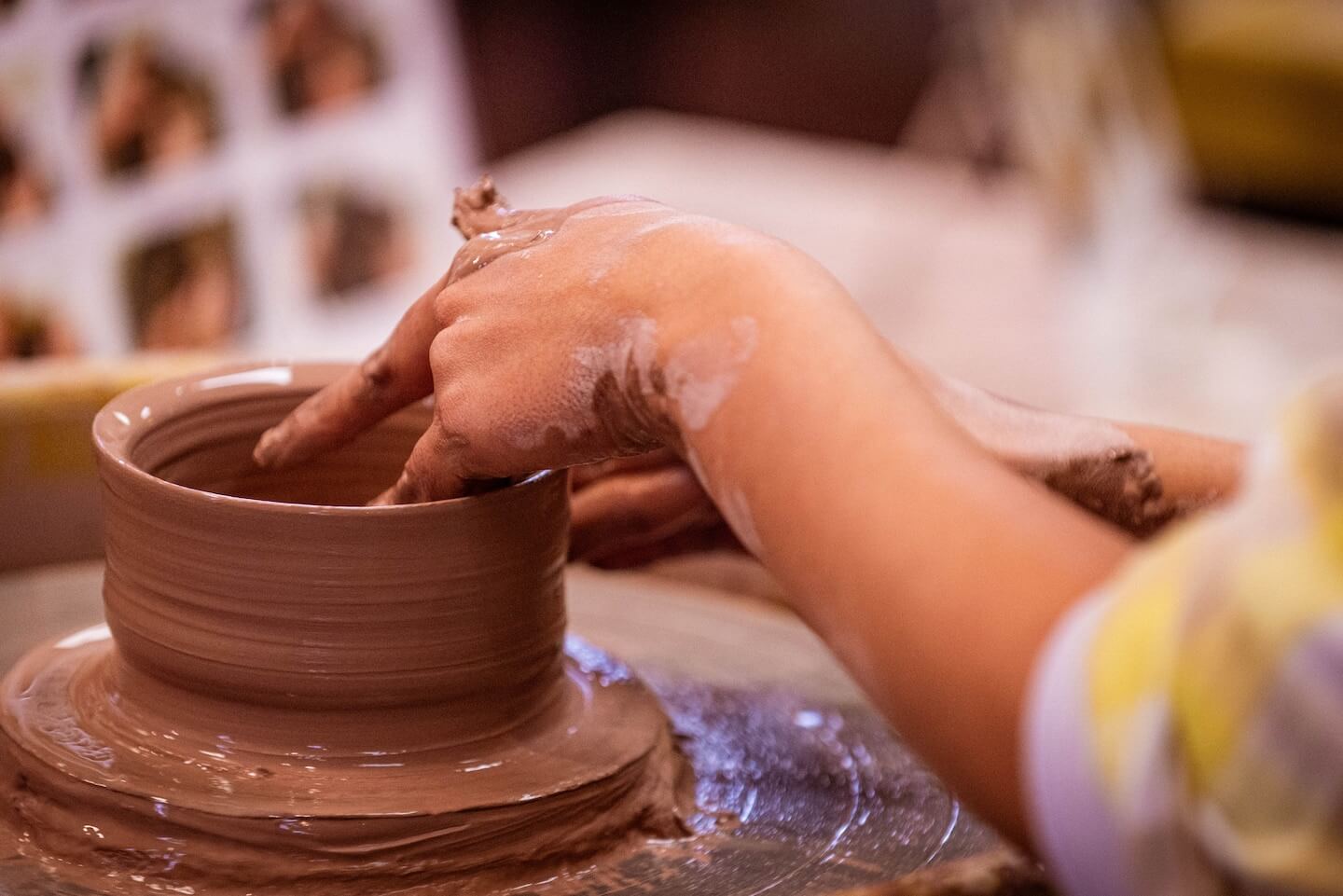 If you've ever wanted to make your own bowl, cup, or vase, then this is one thing to do in Waco that you don't want to miss. Spend a relaxing morning learning to shape a ball of clay on a potter's wheel.
You'll have around two hours to create between two and five pieces which will be colored and shipped to you once they're fired. This is a great way to spend a morning or afternoon with the kids, your significant other, or a group of friends.
Entrance: $98
Hours: Various time slots available
Address: Address provided on booking
20. Celebrate the Legends of Texas Sports
The Texas Sports Hall of Fame celebrates over 400 local sports legends. The museum was opened in 1993 and houses over 6000 pieces of sports memorabilia. It's the first hall of fame in the nation, with memorabilia from each inductee dating back to 1951.
Browse the tribute rooms, which honor inductees from various sports, including swimming and diving, baseball, horse riding, golf, and hockey. There's a dedicated tennis hall of fame as a Texas high school football hall of fame to check out too. This one's for you, sports fans.
Entrance: Adults – $8, Children (6 – 18) – $4, Children (under 5) – free
Hours: 9:00 to 17:00 (Monday to Saturday)
Address: 1108 S. University Parks Drive
21. Climb Jacob's Ladder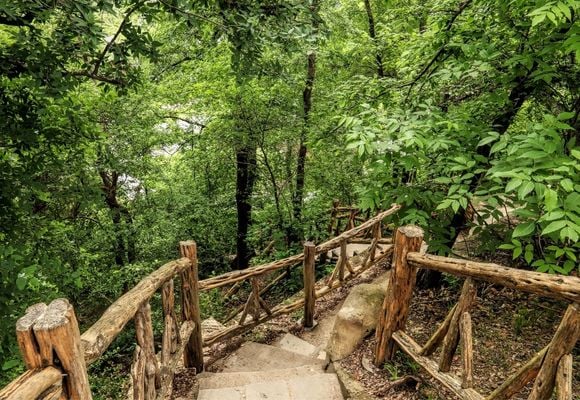 Challenge yourself to climb the almost 100 steps of Jacob's Ladder at Cameron Park. The staircase was originally constructed in the 1900s by a family living at the cliff's top. The climb takes you through lush foliage in a quiet setting.
For those who can endure the climb, the rewards come in the form of beautiful views from the top. Head up at sunset to catch one of those famous Texas sunsets that you may have heard of.
Entrance: N/A
Hours: 6:00 to 00:00 (Daily)
Address: 2500 Cameron Park Drive
Where to Stay in Waco
Texas is one of the top places to visit in the USA, and Waco is the most authentic town in the state.
Waco offers a wide variety of places to stay while you're in the city. With options to suit every budget, you're sure to find something to fit your needs, from quaint guesthouses to great-value hotels.
Here's my top recommendations for places to stay in Waco.
This quaint garden cottage offers a neat and private retreat in a great location close to all the top things to do in Waco. Lake Waco, Magnolia Market, and Cameron Park are all within easy reach of this well-equipped one-bedroom cottage. The cottage is entirely separate from the main house with a small outdoor sitting area. It also has free parking, perfect if you're on a USA road trip.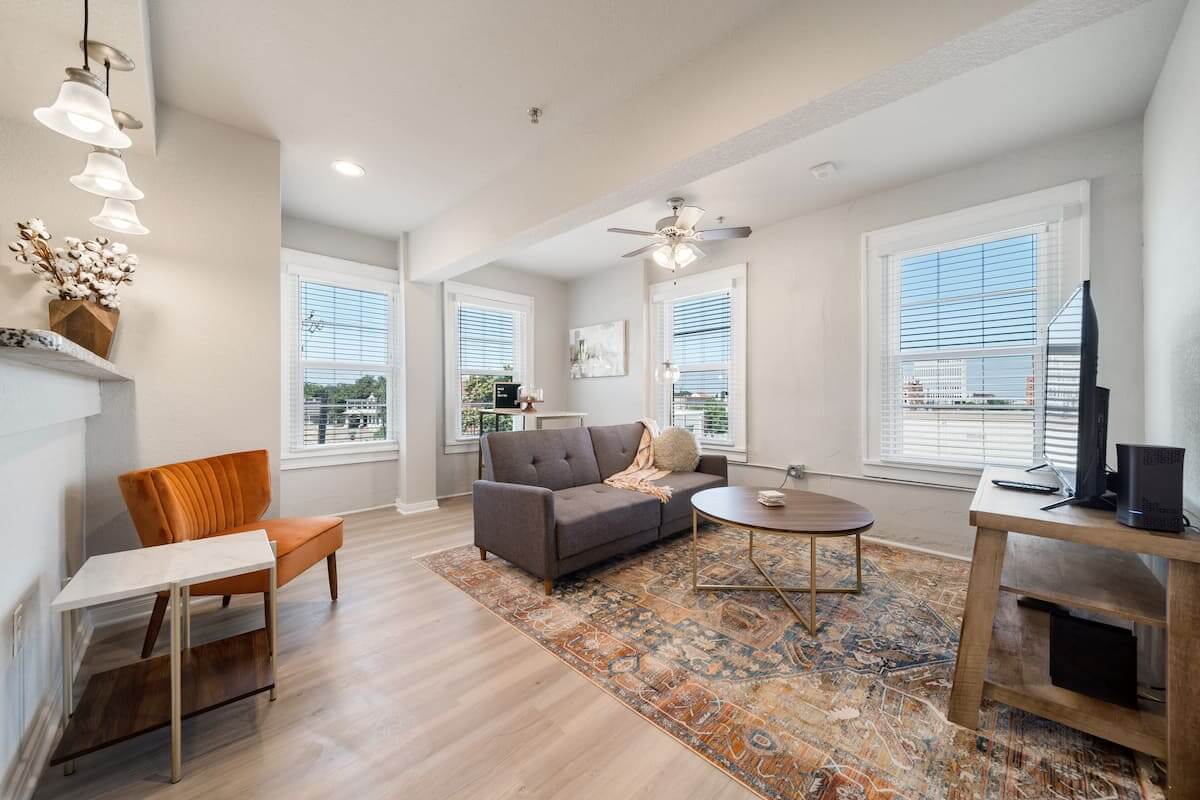 Perfect for couples or backpackers in the USA, this centrally located apartment offers a stylish retreat in the heart of Downtown Waco. Not only does the apartment have incredible city views, but there are plenty of restaurants and coffee shops nearby. This is the place for those wanting to be in the thick of things.
Offering a lovely peaceful setting, this bed and breakfast still offers a great location and easy access to the top attractions in Waco. Well-furnished rooms also include free WiFi, air conditioning, and access to a garden terrace. A buffet or American breakfast is included to kickstart your adventures in Waco.
Some Additional Tips for Visiting Waco
Before you go packing your bags and jetting off to Waco, I have a few more words of advice to give you before you go…
Check opening times. If you're planning to visit Magnolia Market at the Silos, try going on a weekday to avoid the crowds. Avoid lunchtime too.
Plan your visit for weekdays. Expect most attractions and stores to be closed on Sunday mornings.
Wear sturdy shoes. Getting around downtown is super easy and is very walkable. Wear sturdy shoes as you'll walk a lot.
Take advantage of freebies. If your feet are tired, take advantage of the free trolley service.
Be careful of the sun. Waco has excellent weather year-round but be warned that the summers can get extremely hot.
Don't forget your travel insurance for Waco
ALWAYS sort out your backpacker insurance before your trip. There's plenty to choose from in that department, but a good place to start is Safety Wing.
They offer month-to-month payments, no lock-in contracts, and require absolutely no itineraries: that's the exact kind of insurance long-term travellers and digital nomads need.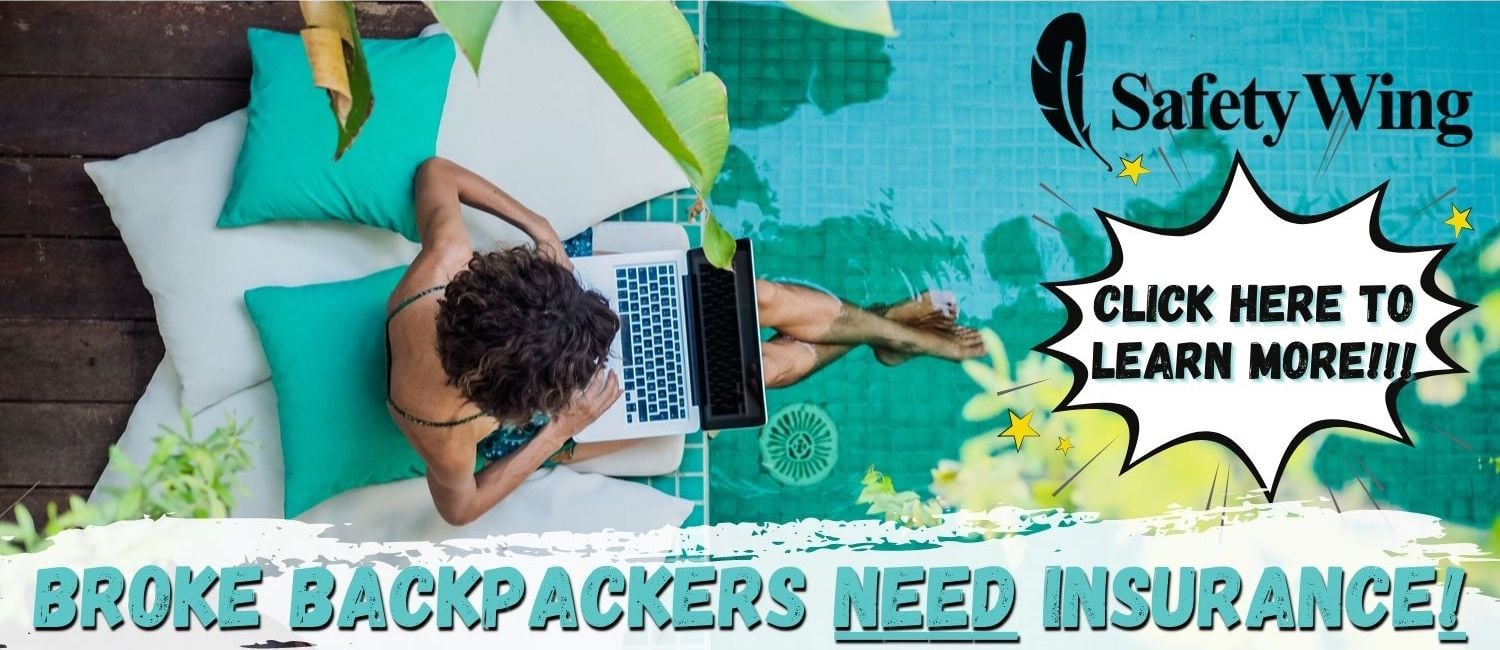 SafetyWing is cheap, easy, and admin-free: just sign up lickety-split so you can get back to it!
Click the button below to learn more about SafetyWing's setup or read our insider review for the full tasty scoop.
Final Thoughts on Things to Do in Waco
While most visitors to Texas will gravitate to the bigger metropolis of Austin or Dallas, only those who travel to the heart of Texas will know why Waco has its name.
Waco is warm, welcoming, and wonderfully blessed with great attractions to explore. Perfect for couples or families, Waco has a surprising variety of experiences to enjoy.
Whether you're into sports and exploring the great outdoors, to learning about history and art, there's an attraction in Waco for you. Whatever your interests, you're sure to find loads to enjoy in Waco.
---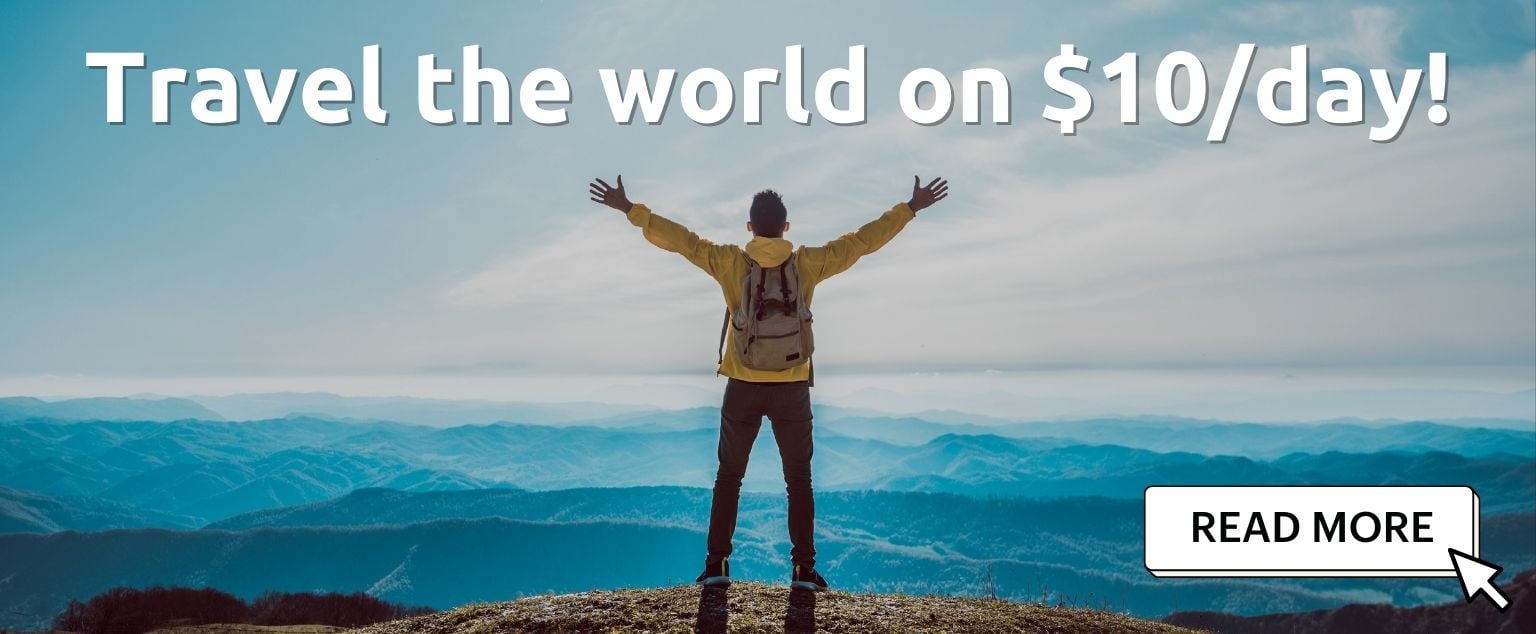 And for transparency's sake, please know that some of the links in our content are affiliate links. That means that if you book your accommodation, buy your gear, or sort your insurance through our link, we earn a small commission (at no extra cost to you). That said, we only link to the gear we trust and never recommend services we don't believe are up to scratch. Again, thank you!