Volunteering in Mexico is a great shout for travellers who want to make an impact while spending time in an exciting and diverse country.
Mexico has vibrant metropolitan cities, quaint colonial towns, lush jungles, surf beaches and culinary delights that are so damn delicious you won't believe your luck.
While it is a traveller's paradise today, social inequality and poverty are big issues. For a country that boasts 10-12% of the world's biodiversity, many aspects of the environment need protection too.
You could make your mark by helping out on a conservation project for Monarch butterflies, supporting the education of young indigenous women, or even getting your hands dirty on a permaculture farm. You are sure to find a project that sparks your interest. Stick with us, and we will take you through the best of them – plus all the things you need to know to get yourself ready!

Do You Want to Travel FOREVER??
Pop your email in below to get a FREE copy of 'How to Travel the World on $10 a Day!'.
Top 3 Volunteer Projects in Mexico
Cacao Conservation Project
> Photography, videography, social media management
> Oaxaca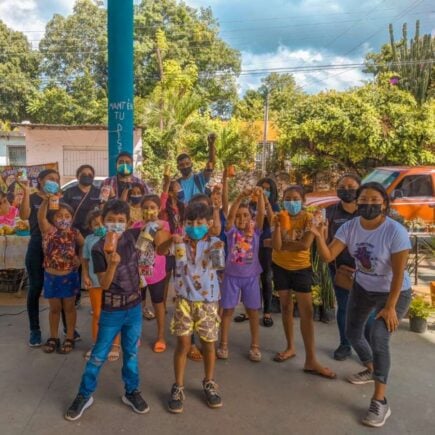 Workshops for Mental Health
> Running workshops, photography, videography, content creation, gardening, teaching
> Quintana Roo
Animal Sanctuary
> Animal care, social media, organisational support
> Guerrero
What You Need to Know About Volunteering in Mexico
Whether you're passionate about education, conservation or community empowerment, there are so many projects on the hunt for volunteers. But where should you even start to look for the projects?
It's time to shout out to our old, faithful friends Workaway and Worldpackers. These platforms have a tonne of cultural exchanges and volunteer projects that you can get involved in.
If you are a more independent soul, you can also do your own research and find a volunteer project DIY style. We will get into that a bit later!
While we expect there will be a lot of fun and games on your Mexican adventure, remember you're not signing up for a holiday. If you're not prepared to put in hard work, you can still enjoy the riches of the country, but maybe try out a Mexico backpacking tour, or a surf trip on the Pacific coast.
Another thing to think about before you go off to volunteer in Mexico – how's your Spanish?
While it's totally possible to travel in Mexico (or other Spanish speaking countries) without a handle on the language, you will find it a whole lot easier and all the more rewarding if you can speak at least a bit of Spanish.
If you haven't started yet, download Duolingo, line up some classes online on Baselang or even book a few weeks of classes when you arrive in Mexico. Learning a language isn't only a rewarding experience, it will also help you connect with local culture on a deeper level.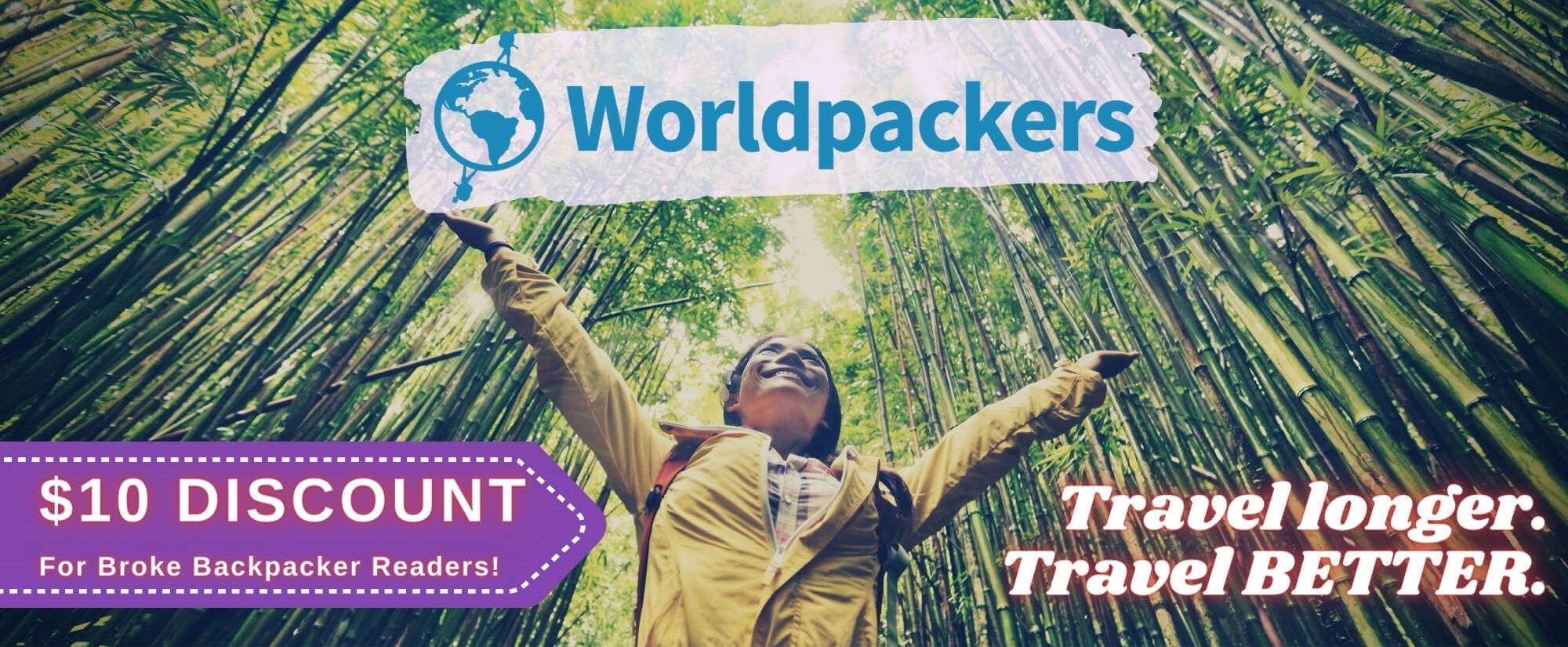 Worldpackers: connecting travellers with meaningful travel experiences.
Why Volunteer in Mexico
I'm not sure if you need much convincing to get on over to Mexico, but if you want a few benefits spelled out for you, here are some extra incentives to volunteer in Mexico.
Explore Mexico – This one goes without saying. Exploring the beautiful country of Mexico is something that should be on everyone's bucket list. Whether it's to swim in the cenotes on the Yucatan peninsula, trek through the jungle, soak up the culture in a colonial town or explore bustling Mexico City… there's something for every kind of traveller!
Support a good cause – There are countless groups in Mexico working to have an impact. Many of them rely on the help from volunteers and donors to keep the project running. Volunteering helps support important causes.
Language immersion – What better way to mejorar tu español than to be in a place where you are immersed in the language? Sure, you can learn a lot from apps or in a class, but putting your knowledge into practice is a whole different thing from sitting in a classroom. Language and cultural immersions are where the magic happens!
Eat the food – Have you ever eaten Mexican food? And I'm not talking about tex mex (which is also delicious), I'm talking about traditional Mexican cuisine. These people know how to cook! The food alone is a top reason to visit Mexico. If you don't know what chilaquiles, tostadas, elote, tamales and enchiladas are yet, you are in for a tasty surprise.
Authentic experience – Sure, it's a lot of fun travelling on the tourist trail, I mean these places are touristed for good reason! But volunteering in Mexico is a way you can get a real authentic Mexican experience and get to know the local culture.
Learn new skills – Trying out something different is a surefire way to learn some new skills. Whether it's language skills, construction skills or how to tend to a permaculture garden, you're bound to learn something new.
Have an impact – Volunteering is a great way to give back to the community and leave a place better than you found it. You'll gain a few extra karma points too, right?
Meet new people – From inspiring locals to fellow travellers from all corners of our planet, you'll meet a whole lot of new people along the way! Isn't this one of the biggest perks of travel?
Before You Volunteer in Mexico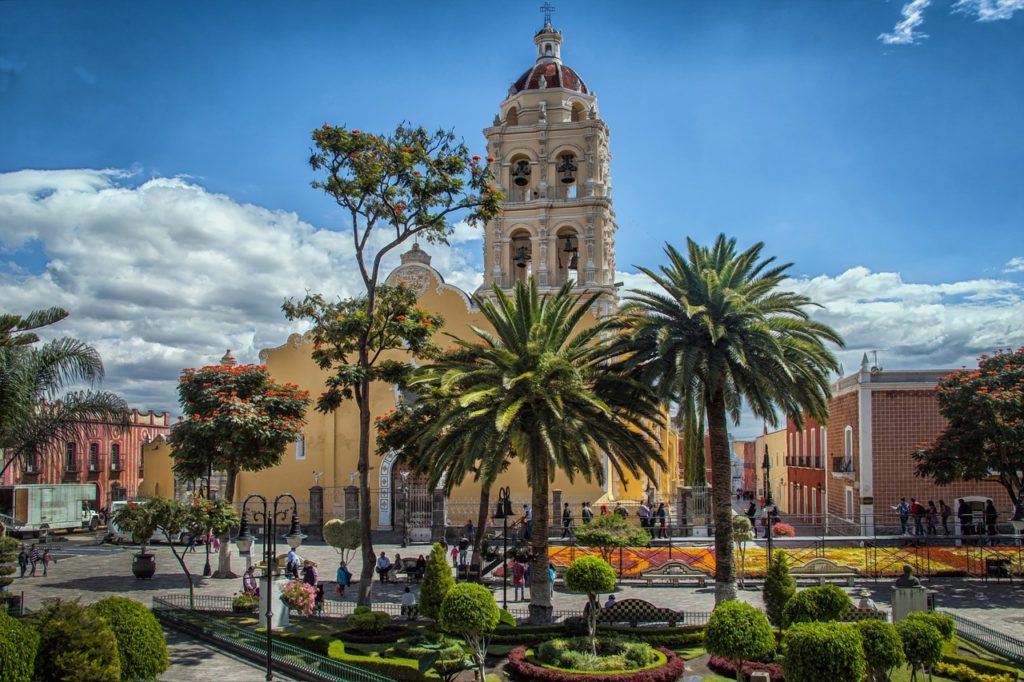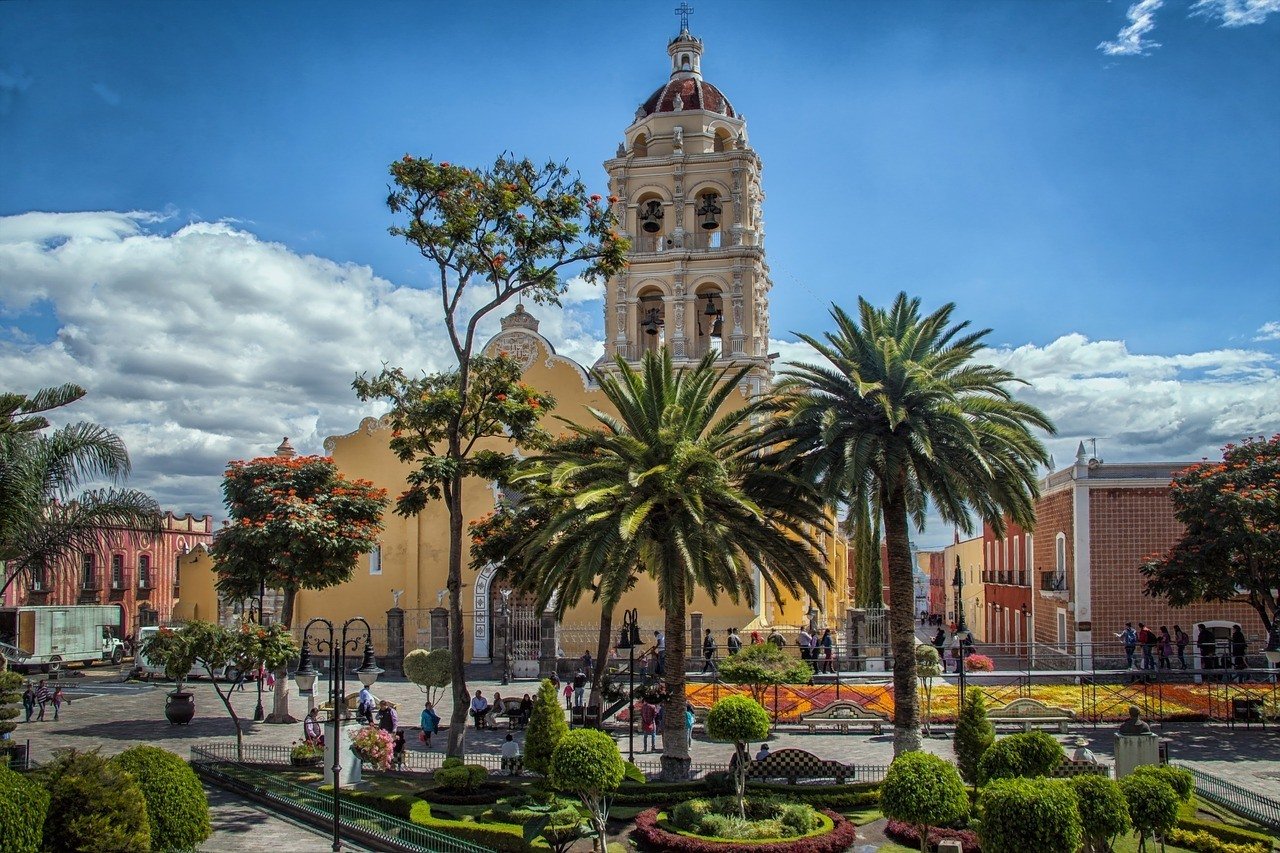 Ok, so this part is definitely not the fun bit, but knowing the visa and vaccination protocol for a country is an important part of getting ready for a trip. Let's rip that bandaid off, shall we?
Visas
Citizens of many countries can get a tourist visa on arrival to Mexico for 90 days. While it isn't the official advice, many people enter on a tourist visa without disclosing their intentions to volunteer, and that works out. If you are a full-time volunteer or intend to do it for a long period of time, even without pay, you should look into a work visa.
We don't want to encourage rule-breaking, so have a chat with your volunteer organisation and see what visa their volunteers usually have. All countries have different agreements with Mexico, so it's also worth checking with your country's embassy in Mexico to see what they recommend for people of your nationality.
Vaccinations
Let's touch quickly on vaccines recommended for travellers in Mexico. The World Health Organisation recommends travellers are vaccinated against rabies, hepatitis B, hepatitis B and typhoid.
While you can't take a jab to prevent it, malaria is present in some areas in Mexico. You should consider taking medication, and of course, you can and should take precautions to avoid getting bitten by pesky mozzies in the first place. Things like long loose clothing, repellents and sleeping nets work wonders!
In today's climate, vaccination against Covid-19 is highly recommended to all eligible people.
We definitely recommend you check this advice with a medical professional like a doctor or a travel nurse and see what they recommend for you.
Mexico At A Glance
Currency – Mexican Peso
Conversion – $1 USD = 20.47 Mexican Pesos (as of January 2022)
Capital City – Mexico City
Official Language – Spanish
Costs of Volunteering in Mexico
Some people are surprised to learn that it's not always free to volunteer. In some cases, it's actually pretty expensive. Before you get snarky, consider this: if organisations and projects had to pay for the costs associated with supporting volunteers, they wouldn't have as many resources to put into the actual project.
The cost tends to be a bit higher if you sign up to volunteer in Mexico through a third party agency. It's not the norm, but some projects charge exorbitant fees, take advantage of a volunteer's goodwill, and don't even put the money into the project. Naaaah, we are not about those kinds of projects. Reading reviews of organisations on Google should help you weed out any dodgy ones.
If you choose to go through a project with Workaway or Worldpackers, you may not have to pay as much since the projects are generally considered a work exchange where you get accommodation and some meals covered in exchange for your work. The arrangements will vary depending on the project. The cost to sign up to the platform will set you back $49 USD for Worldpackers or $44 USD for Workaway. Pretty reasonable right? We can even hook you up with a sneaky lil discount when you use The Broke Backpacker code.
Of course, you'll have to factor in the travelling costs, cost of living in Mexico, travel insurance and some pocket money. Those costs will be individual to you and your travel style.
Choosing a Volunteer Project in Mexico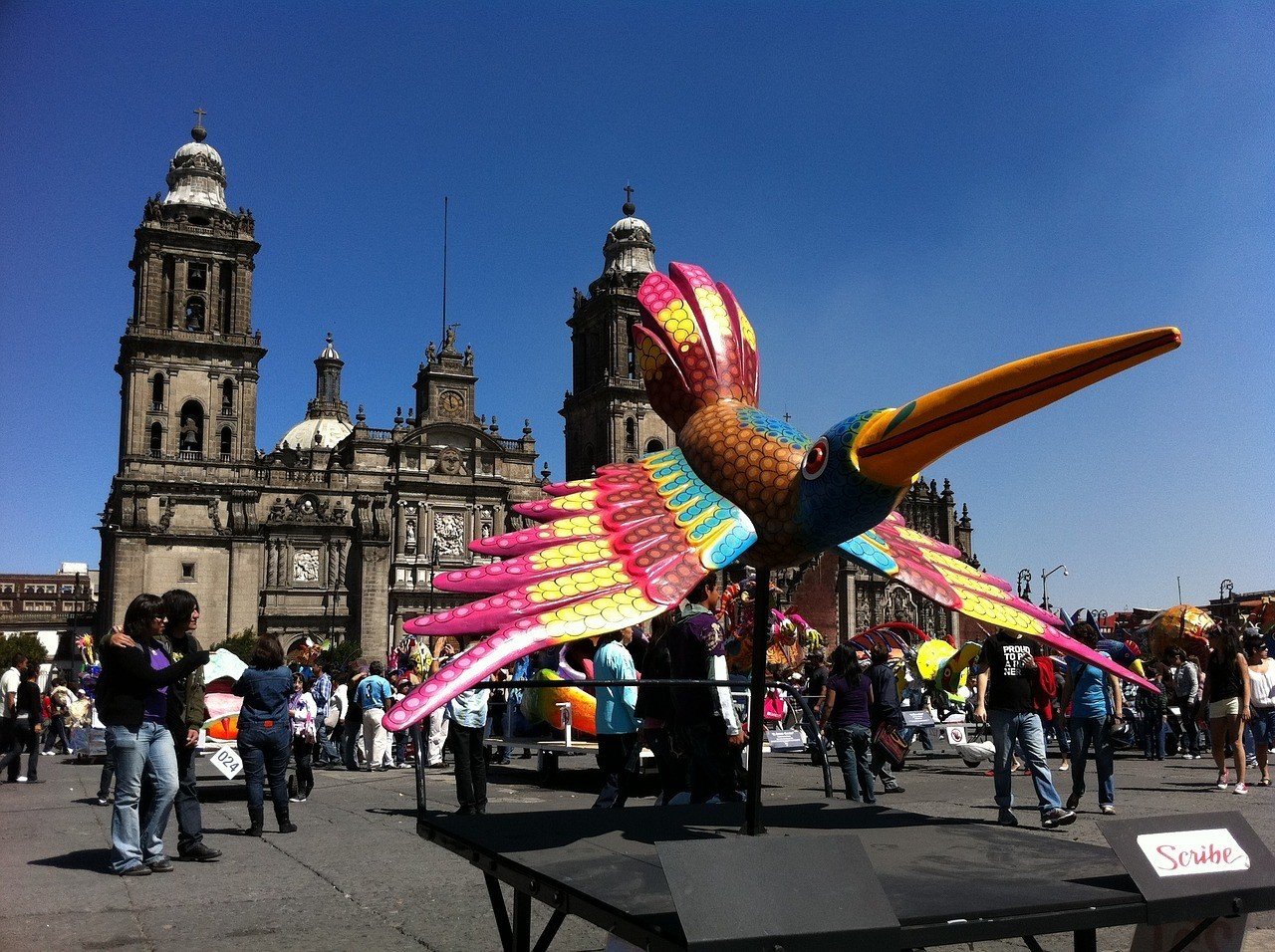 If you're keen to volunteer in Mexico, the best project for you is one that uses your skills and is aligned with your passions. Choose a cause that lights a fire in your belly, and is something you really believe in.
If you're not an animal person, it wouldn't make sense to choose a project in a shelter. Likewise, if you're a creative person with amazing videography skills, use them!!
There are different types of volunteer projects in Mexico:
Creative projects. If you have creative skills like writing, photography, programming, videography or campaign development, you can use them to uplift different projects in Mexico.
Farm work / Permaculture. Those with green thumbs and a way for working the land will be pleased to know there are many farm work and permaculture style placements in Mexico.
Animal care. If you love our furry friends, there are a lot of ways you can help them by volunteering in Mexico. This work could be in an animal shelter or sanctuary.
Environmental conservation. The biodiversity in Mexico is epic, and la Pacha Mama needs our help to protect her. This kind of work may involve working hands-on to plant trees, or take care of the forest, supporting an animal conservation project or conducting research.
Community Projects. There are many community projects and NGO's in Mexico that need volunteers. The way they support the community could be through teaching, mental health support, arts and music, sports of business mentorship.
The length of these projects varies. You could lend a hand for as little as a few hours to a few months, and beyond.
Save $$$ • Save the Planet • Save Your Stomach!
Drink water from ANYWHERE. The Grayl Geopress is the worlds leading filtered water bottle protecting you from all manner of waterborne nasties.
Single-use plastic bottles are a MASSIVE threat to marine life. Be a part of the solution and travel with a filter water bottle. Save money and the environment!
We've tested the Geopress rigorously from the icy heights of Pakistan to the tropical jungles of Bali, and can confirm: it's the best water bottle you'll ever buy!
View on REI
Read the Review
Top Volunteer Projects in Mexico
We've covered some logistics involved with volunteering in Mexico – now it's time for the fun bit. Let's take a look at some of the amazing projects you can get involved in!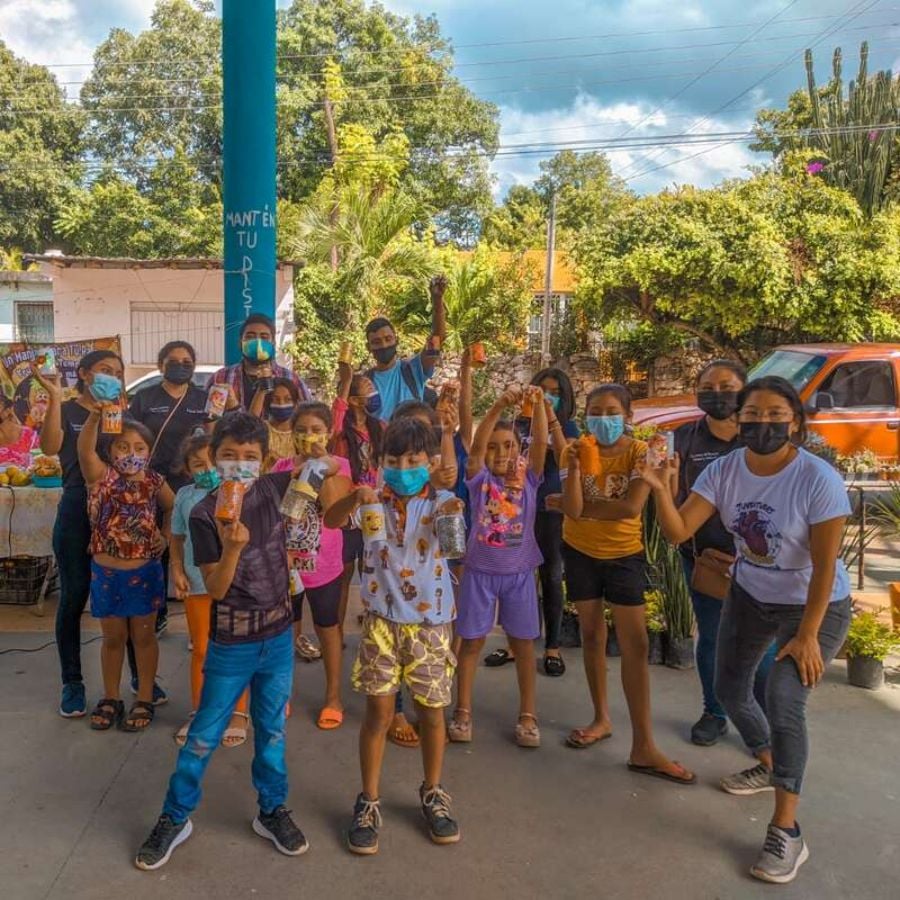 Opportunity: Running workshops, photography, videography, content creation, gardening, and teaching
Location: Quintana Roo
This project in Quintana Roo offers mental health workshops and emotional support to local Mayan children, youth and adults. They cover topics including confidence and self-esteem, emotional management and art therapy while acknowledging the importance and preservation of their ethnic identity, traditional values and sustainability.
As a volunteer, you could help the project reach a wider audience by creating content for their social networks, including photography and videography. If you have experience working with children, you can also assist run the workshops or work in the garden.
You'll be based in a contemporary Mayan community, giving you a unique opportunity to understand the culture, values and way of life of the Mayan people.
Opportunity: Animal care, social media, and organisational support
Location: Guerrero
This animal sanctuary is in the south of Mexico in rural Guerrero. They take in abused and injured animals, and provide them with safety, love and comfort.
The sanctuary assists in finding the animals their forever home, and make sure they are happy and healthy in their care. As a volunteer, your role will involve communicating with potential adopters, taking care of the animals, transporting the animals to the vet or airport, feeding stray dogs, working on social media, working with the organisation database, and DIY improvements around the sanctuary.
The way you will help out depends on your strengths and the needs of the sanctuary at the time. The hosts ask that volunteers have at least a basic level of Spanish.
Opportunity: Gardening, construction, and workshop assistance
Location: Guadalajara
For those called to work with the land, this farm in Guadalajara needs volunteers who aren't afraid of a bit of physical work. They grow crops including edible flowers, seasonal vegetables, and medicinal and gourmet mushrooms. As a volunteer, a large part of the work will involve preparing and caring for the soil – that's the secret to healthy and abundant crops, and healthy people!
You'll also help out with weeding, watering, bioconstruction, taking care of animals and organising the warehouse. You may also be asked to assist in running workshops in local schools, where the group teaches local children about environmental awareness and urban agriculture.
There are some beautiful places to stay in Guadalajara.
Opportunity: Photography, videography, and social media management
Location: Oaxaca
Cacao is a plant that has deep cultural significance in Mexico. The Aztec's and Mayan's have long considered it 'god food' and many Mexican's today rely on the plant for their livelihood. This project in Oaxaca intends to save the original seed of Oaxaca Cacao from extinction by promoting cacao culture, and showcasing the importance of endemic cacao and its production in Mexico.
They want volunteers to help them use film and photography to tell the story of cacao, focusing on its cultural origins, anthropology and production. You'll get to visit coastal cacao plantations and see the whole process of growing, processing and making cacao into delicious chocolate.
Staying in Oaxaca is a magical experience.
Opportunity: Reception work, cleaning, and interacting with guests
Location: Mexico City
Spend some time in the capital of Mexico, the bustling and exciting Mexico City! Your role as a hostel volunteer here will be to work on the reception, interact with guests and do some routine cleaning. You'll work a mix of day and night shifts, but you'll get three days off per week where you can dive into the cultural gem that is CDMX.
This place isn't a party hostel, but one where long term backpackers come through. This is a great project if you want to meet new people, have a routine in a cool city and use your time to explore at your own pace.
Is This the Best Backpack EVER???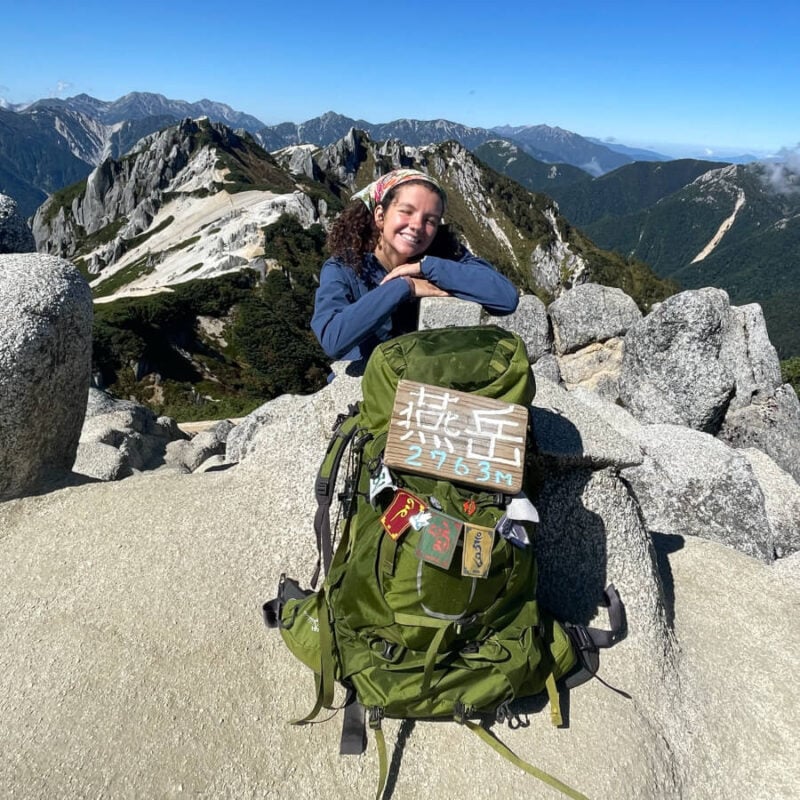 DIY Volunteering in Mexico
After reviewing those great options, you might prefer to track down your project DIY style. This approach might take a little longer, but it's worth it if you have something specific in mind.
To start the process, think of the type of project you would like to be involved in. If you simply type in "volunteer projects in Mexico" you will end up with super broad results from the biggest companies who rank high on search engines. Instead, try a more specific search. If you're passionate about gender equality, for example, you could search for "Mexico NGO's gender equality" and see if you find any leads. That's how we tracked down some of these epic projects!
You should expect an increase in screen time if you choose to find one this way, but it's for a good cause.
If you have a handle on Spanish, this process will be easier as many local organisations only have Spanish websites.
Fondo Guadalupe Musalem A.C
Fondo Guadalupe Musalem works to support the educational aspirations of Indigenous women from Oaxaca in rural communities. They support community members through education to improve literacy rates, complete high school and advance to higher education.
They also run workshops to promote the holistic development of women, and provide education on gender equity, prevention of domestic violence, safe sex and sexually transmitted diseases. They have a huge impact on the lives of many Oaxacan women, and invite prospective volunteers to get in touch with their CV to see how they can further support their mission.
The Monarch Butterfly is one of North Americas most important pollinating species. Each year they embark on a huge migration of up to 4,500 km from the USA and Canada to forests in central Mexico. This warmer climate is where the butterflies hibernate for winter.
The Monarch Butterfly Conservation Fund works to protect the majestic monarch butterfly and their annual migration. They do this with habitat conservation, scientific research and monitoring, outreach and education, and sustainable development. Many hands make light work, and they accept help from volunteers with experience in the relevant fields.
El Arca en Queretaro is a project in Corregidora, Querétaro that works to improve the quality of life for people with disabilities. They create safe and inclusive community spaces for participants to build their skills through art, workshops and interaction. These workshops are run in private homes and community hubs.
If you want to join their meaningful work, they rely on the generosity of donors and volunteers to keep running, so reach out and see how you can be of assistance!
DON'T DIE OUT THERE! …Please 🙂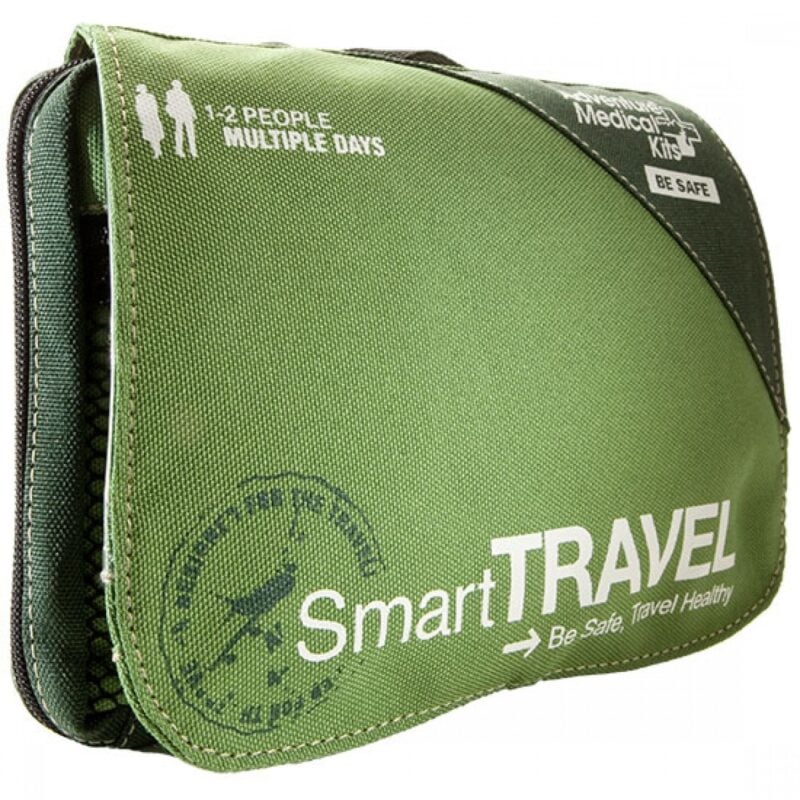 Things go wrong on the road ALL THE TIME. Be prepared for what life throws at you.
Buy an AMK Travel Medical Kit before you head out on your next adventure – don't be daft!
Buy on REI
What to Expect When Volunteering in Mexico
We can't tell you exactly what to expect when volunteering in Mexico because each project is going to differ from the next. We always say you should chat with the project organisers, and ask them about the specifics.
What we can do is help paint a picture of what you might find when you get there.
Accommodation
Most placements in Mexico offer volunteers accommodation in a dorm with other volunteers. In some cases, you might be set up with a tent or you may hit a jackpot and get a room just for you!
If you are asked to organise your own place to stay, check out nearby Mexico hostels for an affordable option. Or splash out on a vacation rental in Mexico if you have the cash!
Days Off and Work hours
The hours you will need to work will vary from project to project, and even more so if you organise the placement independently.
Projects with through Workaway and Worldpackers usually expect volunteers to chip in between 20-30 hours of work per week.
You will often get 1-2 full days off per week, which gives you the perfect opportunity to explore the area of Mexico. Make the most of your local connections and ask your host if they have tips on how to spend your spare time!
Getting Around
Buses are the most popular way for people to get around Mexico. All cities and towns have at least one bus station, with some bigger destinations having multiple. There are connections to most parts of the country, and are generally reliable and budget-friendly too.
If you're travelling long distancing, you may consider flying. Mexico is a big country!
Do's and Don'ts
Do say yes to new opportunities, to trying new food, to meeting new people, to learning a new skill! This isn't the time to limit yourself to your comfort zone.
Do ask questions before you arrive. This helps manage expectations and gets you ready to do your best volunteering.
Do make an effort to speak the local language. Even if you're not fluent, being able to say simple things like "hola", "gracias" or order your dinner in Spanish will make a difference.
Do check reviews on the project to see what past volunteers thought. This can be done on Google, or the Worldpackers and Workaway listings.
Do play to your strengths! If you're good at something, tell your hosts and see how you can use these skills to help the project.
Don't forget to have fun! You're there for a unique and exciting opportunity, make the most of it.
Don't be that fool that flashes their expensive items around Mexico. Depending on where you are, that kind of behaviour could be in bad taste and it could potentially get you in some trouble.
Don't be afraid to travel Mexico. While it has a reputation for being dangerous, it doesn't mean you can't enjoy the country and make your travels as safe as possible. There are some things that aren't worth doing (e.g walking around an unknown area alone at night with all your valuables) but that doesn't mean you should let fear stop you from having an amazing trip. Mexico is safe if you are smart!
Don't be lazy. No one wants to be on a team with someone who doesn't pull their weight. Remember, you're there to help!
Final Thoughts
Volunteering in Mexico is not only an amazing way to support impactful projects and make a difference, it also gives you the chance to see another side of the country. From helping people to cuddling animals, there's something for everyone.
If you still have questions let us know below!
¡Hasta pronto y buen viaje!
And, don't forget to sort your travel insurance before you leave.
Month to month payments, no lock-in contracts, and no itineraries required: that's the exact kind of insurance digital nomads and long-term traveller types need. Cover yo' pretty little self while you live the DREAM!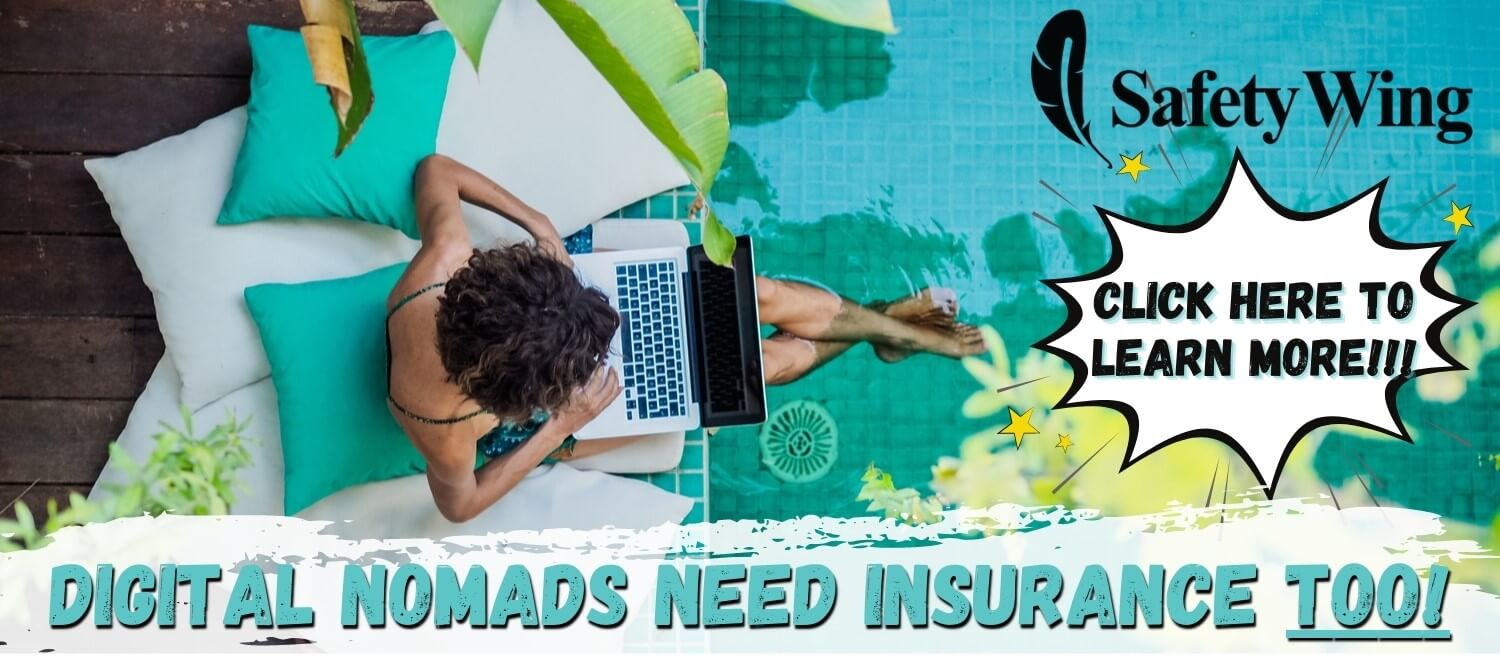 SafetyWing is cheap, easy, and admin-free: just sign up lickety-split so you can get back to work! Click the button below to learn more about SafetyWing's setup or read our insider review for the full tasty scoop.
---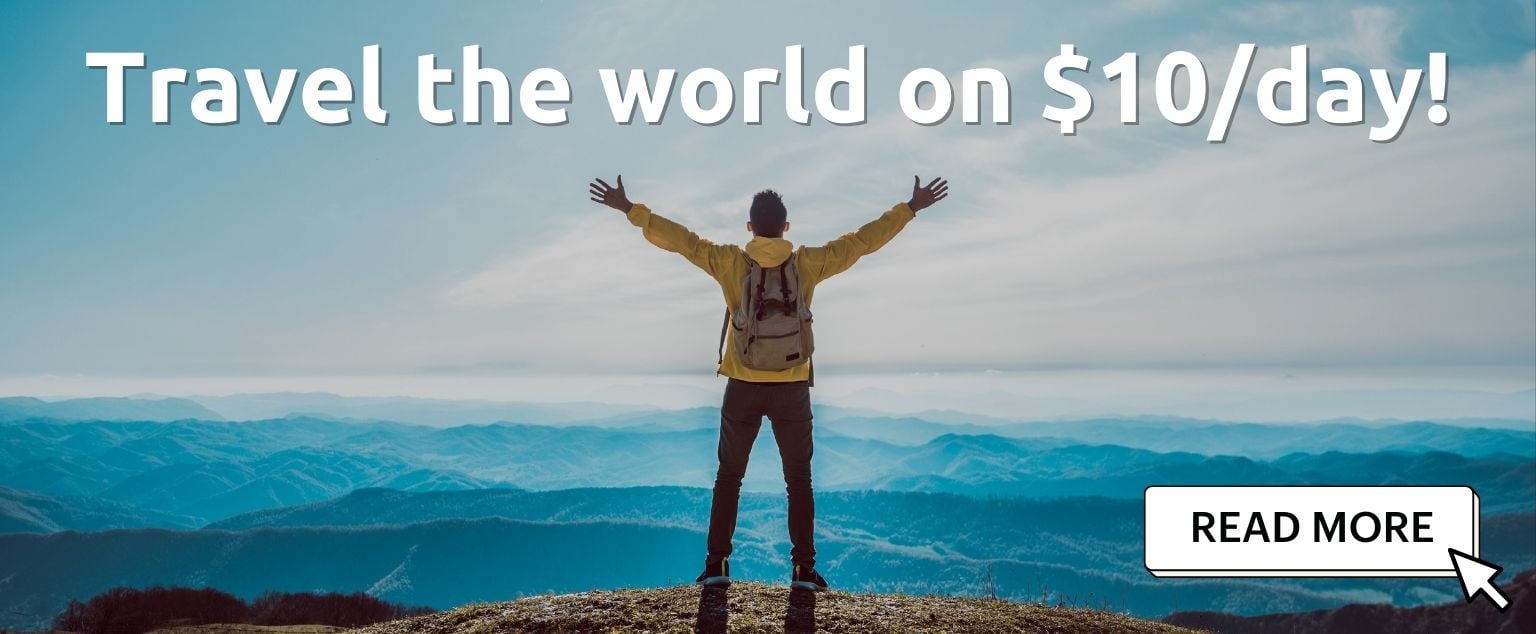 And for transparency's sake, please know that some of the links in our content are affiliate links. That means that if you book your accommodation, buy your gear, or sort your insurance through our link, we earn a small commission (at no extra cost to you). That said, we only link to the gear we trust and never recommend services we don't believe are up to scratch. Again, thank you!