Portugal's Algarve region has long been its most popular tourist destination, and Albufeira is a great base from which to explore its magnificent coastline! Once a small fishing village, the town has grown into a major travel hub – with plenty of entertainment, dining, and recreational facilities.
Though a little pricier than other destinations along the coast, it is the most centrally located and offers a little something for everyone.
As the area has grown so rapidly, deciding where to stay in Albufeira can be tricky. There's a variety of areas to choose from, each offering something different to travelers.
That's where we come in! We've figured out the best places to stay in Albufeira for different travel styles and budgets, so you can find the right place for you. Whether you're looking for nightlife, planning a family vacation, or anything in between, we've got you covered.
So let's dive right in!
Looking for a specific place to stay? These are our highest recommendations for where to stay in Albufeira.
This historic hostel sits right in the Old Town and is the perfect choice for backpackers in Albufeira! It's a short walk away from the bars and beaches, and has a traditional feel that allows you to soak up some authentic Portuguese culture.
Best Hotel in Albufeira: Muthu Clube
Whilst this four-star resort is on the pricier end, the fantastic facilities and beachfront location make it absolutely worth it! Each room comes with a balcony overlooking the coastline, and you'll be on the beach within seconds. Rooms are modern and range from a standard double room to spacious apartments that fit the whole family.
Best Airbnb in Albufeira: Purple Flat
This lavish and unique apartment sits in the heart of Montechoro, just 750 meters from the beaches! Up to four guests can stay here, making it perfect for couples or families deciding where to stay in Albufeira. The flat is bright and cheerful, and offers a balcony where you can enjoy breakfast each morning.
Albufeira is one of the best places to stay in the Algarve, offering some of the warmest weather in Europe year-round. It's the perfect place for a summer vacation or a spot of winter sun.
Albufeira is well connected to all of the towns along the coast and is only a short train ride from Lisbon – as well as further afield in the Andalusia region of Spain. If you want to get to know the Algarve, this is the best place to start.
Whilst it is a sprawling tourist hub nowadays, much of the town's fishing roots can still be experienced in the Old Town! This neighborhood is packed with restored buildings that tell the story of the region's past, as well as its place in modern-day Portugal. With so much on offer, it's the place to be if you're discovering Albufeira for the first time.
Budget travelers will find cheaper and more affordable dining options in Montechoro. It also offers reserved nightlife, but those looking for a big party scene should check out Areias de São João. This buzzing strip attracts party-goers from across Europe.
The Marina is a relatively new area that hasn't seen as much tourism as other areas. It's got a cool feel and gorgeous multi-colored buildings that lend it a creative atmosphere.
Praia da Oura has a calm and coastal vibe that's perfect for families deciding where to stay in Albufeira. It's more laid-back but still offers a great selection of activites to keep everyone entertained.
Still not convinced? Don't worry, we have some more in-depth guides about each neighborhood below!
Let's take a look at the five best areas in Albufeira in more detail. Each caters to different interests, so be sure to pick the neighbourhood that's right for you!
1. Old Town – Where to Stay in Albufeira for your First Visit
Albufeira's Old Town is a great starting point for those more interested in discovering the unique culture of the region! As the name suggests, this is where you will find some of the oldest architecture, as well as a whole host of attractions dedicated to the long-standing traditions of the town.
Much of the small fishing-village atmosphere still exists in the Old Town area, despite the area's growth. Surprisingly low on tourists compared to other areas of the city, it's the perfect spot to soak up the sun whilst enjoying the local culture.
Though a fairly small studio apartment, this Old Town accommodation comes with four beds – perfect for families and groups! It's got a modern kitchen area and is clean and comfortable throughout. Other than its beachfront location, the best feature of this place is its balcony overlooking the ocean.
This popular hostel in Albufeira is an excellent choice for backpackers on their first trip to the city! A homemade breakfast is included in the rate, and light snacks are available throughout the day. They also have excellent social facilities and shared spaces where you can mingle with other guests.
This four star hotel is adults only – perfect for solo travellers and couples that want to get away from the busy family resorts along the Strip! Though fairly pricey, it nevertheless has excellent service standards and a wide range of facilities to make up for it. Rooms come with private balconies.
Things to See and Do in Old Town:
Praia dos Pescadores provides a gorgeous introduction to the beautiful beaches that line the Algarve coast and has plenty of great recreational facilities.
Praia dos Alemães, on the other hand, is a bit more laid back. Less popular with tourists (though still beautiful), it's the place to be if you want to unwind.
Misericórdia Chapel is the historic centre of the area, and where you can discover some of the southern coast's fascinating architecture.
Head to the top of Torre do Relógio and admire views across the entire town and the sweeping coastline.
Check out Museu Municipal de Arqueologia, one of the largest archaeological exhibitions in the entire country.
Most of the best restaurants in the area are close to Largo Cais Herculano – we recommend Cabana Fresca for their traditional Portuguese fare.
2. Montechoro – Where to Stay in Albufeira on a Budget
Just north of the main nightlife area, Montechoro is a great choice for those visiting Portugal on a budget! Montechoro also has some nightlife options in its own right – especially for those interested in something a little more laid back and with local character.
This easy-going area is experiencing a bit of a tourist boom at the moment, giving it a young and hip atmosphere. It's particularly popular with backpackers and digital nomads that want a base away from the main tourist strips. This has resulted in a great social scene, as well as some high-quality restaurants and cafes.
Though not as central as other places, Albufeira Lounge Hostel is the cheapest backpacker accommodation in the town! Despite the low price, they also offer fantastic levels of service and have great social facilities throughout. There is an outdoor pool on-site, as well as excellent barbecue facilities.
Choromar Apartments is a large resort right in the heart of the area. With five swimming pools, an extensive bar and great spa facilities, this is definitely a great pick for those simply wanting a relaxing poolside holiday in Southern Europe. It is also popular with families looking to save some cash.
Best Airbnb in Montechoro: Purple Flat
Though quite quirky, this flat has interesting décor that uses the color purple to its advantage. It's right in the heart of Montechoro, and is a great choice for those who want to explore the surrounding areas! It's also well connected to the town centre by regular bus connections that run right by the front door.
Things to See and Do in Montechoro:
Montechoro Strip is the main road running through the city and contains some great bars and restaurants to discover.
Speaking of great bars, the Albufeira Pub Crawl starts in this area next to the strip – great for mingling with other visitors and discovering local nightlife.
Stones Bar, in particular, is a very popular venue. They have themed club nights and great prices on drinks.
Need to unwind? Hoya Instituto is a great spa and leisure facility offering a range of holistic therapies and beauty treatments.
Hop on board the Almerinda Tuk Tuk – an interesting and fast-paced way to get around the town and discover its main sights.
There are plenty of great restaurants in the area, we recommend O Manel dos Frangos for their fantastic barbecue dishes.
3. Areias de São João – Best Area to Stay in Albufeira for Nightlife
Located along the busiest part of the Strip, Areias de São João is the place to be to discover Albufeira's bustling nightlife! Whilst there are plenty of great nightlife options in other towns along the Algarve, the bars and clubs in São João are by far the most popular.
During the say, São João is a bit sleepier in nature. However, it is within close proximity of the Old Town, Montechoro and Oura, giving you easy access to most of the main attractions! There are also some excellent, if somewhat low-key, dining establishments across the area showcasing international and Portuguese cuisine.
This small studio is located in a typical Portuguese housing complex, allowing you to experience the local culture during your stay! Though fairly basic, it is well maintained and comes with fantastic reviews – all of which have contributed to the host gaining superhost status. High speed WiFi is included.
If you're looking for value for money, check out these apartments. They're within walking distance of the Old Town and a stone's throw away from the beach, providing a great base for exploring Albufeira. Each apartment comes with its own kitchen and dining area. If you don't fancy cooking, there's an onsite bar and restaurant for you to enjoy.
This large aparthotel gives you the best of both worlds – you can enjoy the added privacy of apartments whilst still benefiting from the perks of staying in a hotel! Units come with their own kitchenettes, which include microwaves and refrigerators. There are also balconies in every room offering views towards the coast.
Things to See and Do in Areias de São João:
Kiss Disco Club is the biggest nightclub in the area, with three floors playing different kinds of music.
Liberto's, however, is the most popular due to its location right on the strip. It's a bit more intimate, but well worth it if you can get in.
Head to Albufeira Shopping, the largest mall in the city for high street and upmarket brands.
If you're more interested in a laid-back nightlife option, Sunset on the Strip has easy-going music and cheap cocktails.
The Market Restaurant uses fresh ingredients from the local area and shores, giving you a truly Portuguese experience.
Johnny Hooper's Mediterranean Bistro has some great pan-European cuisine, as well as live music for a vibrant atmosphere.
4. Albufeira Marina – Coolest Place to Stay in Albufeira
Albufeira Marina is relatively new to tourism, but is fast becoming the hippest place to be! It's known for its colorful buildings that line the waterfront, as well as its lavish bars and restaurants. This also makes it a popular choice for couples deciding where to stay in Albufeira.
It is much more peaceful than the Old Town, but still maintains an authentic charm that allows you to see a more genuine side of Portuguese culture. There are also some great watersports and boat hire companies in the area where you can enjoy the Algarve coast from the sea itself.
As the name says, this apartment comes with mesmerizing panoramas of Albufeira Marina! Part of Airbnb's Plus range, this apartment is a bit more on the luxury end – but absolutely worth the price for those wanting to upgrade their stay. This ultra-modern apartment also comes with pool access.
Best Hostel in Albufeira Marina: Casa dos Arcos
This gorgeous boutique hostel in Albufeira is perfect for those that want a more upmarket experience. Though technically in the Old Town, it's only a short walk away from Albufeira Marina – giving you easy access to both neighborhoods. A continental breakfast is included, so you can fuel up before a day of exploring.
Best Hotel in Albufeira Marina: Hotel Maritur
Hotel Maritur is another great adults-only hotel which, combined with its location in the stylish Marina neighborhood, makes it an excellent choice for couples visiting the town! It comes with indoor and outdoor swimming pools, as well as private balconies in every room with views across the coast. Its top location puts you close to bars and restaurants.
Things to See and Do in Albufeira Marina:
Portugal Sail and Power offers affordable sailing lessons – perfect for those that want a little taster session.
If you'd rather let someone else take the wheel, Alzirinha Albufeira offers boat tours of the coast in Albufeira and surrounding towns.
Ermida de Nossa Senhora da Orada is the main church in the area, and a great starting point for a walk around the neighborhood's colorful buildings.
Easydivers Dive Centre offer a variety of scuba diving and snorkelling packages for both beginners and seasoned divers.
Sharky's Bar is the only major nightlife venue in the area. It comes with fantastic reviews, great prices, and a good wine selection.
Tasca Portuguese is a must-visit restaurant for those wanting to sample typical Portuguese cuisine right by the marina.
5. Praia da Oura – Best Area in Albufeira for Families
Right on the coastal end of the Strip, Oura is more known for its luscious beaches than its nightlife. This makes it a fantastic choice for families that want to discover the main attractions in the city whilst avoiding the rowdiness of the busier areas! There are also plenty of family-friendly attractions across the neighborhood.
Praia da Oura, the beach in the south of the area, is a serene location with plenty of excellent restaurants! There are a few great tour companies based in the area, giving you the opportunity to discover other interesting destinations along Portugal's southern coast.
This gorgeous seafront apartment is suitable for up to four guests. It provides all the comforts of home, as well as a balcony where you can take in the views over a glass of wine. You'll have your own pool and hot tub, and free parking is available if you're bringing a car. The apartment is conveniently located right by a bakery and supermarket, as well as popular restaurants and bars.
Best Hotel for Backpackers in Praia da Oura: Quinta Pedra dos Bicos
Quinta Pedra dos Bicos is a collection of fully serviced apartments that offer budget-friendly rates! This makes them a great choice for backpackers and young families that want to stick to a budget. Private beach access is included for guests, as well as swimming pools.
Best Hotel in Praia da Oura: Muthu Clube
This four star resort truly epitomises everything that makes Albufeira an attractive holiday destination! It has immediate beach access, great views across the ocean and even a well-rated restaurant on-site. They have multiple pools available for guest use, as well as a beautiful garden for when you want to unwind.
Things to See and Do in Praia da Oura:
Praia da Oura itself is an excellent attraction. There are some great water sports facilities along the beach that also offer child friendly experiences.
Zebra Safari Tours offers the perfect tours for those with young kids. Designed with families in mind, this is a great way to see local wildlife.
Garrafeira Ourawineshop is one for the adults, but they offer some fantastic Portuguese wine.
XFlow Surf Spot Portugal is another great family-friendly attraction. This small waterpark has some awesome slides and is very popular during the summer
Hire a scooter with Captain Scooter or take in the winding hillsides of Algarve on one of their unique tours of the region.
Restaurante Vivaldo's is located right on the beach – giving you magnificent views of the coast to pair with their typical Portuguese cuisine.
Choosing where to stay in a new city you've never been to can be really confusing and frustrating. To help you make the right decision, we've answered the most commonly asked questions on Albufeira and its neighborhoods, so you can plan your trip without any issues.
World Nomads' mission is to support and encourage travellers to explore their boundaries. They offer simple & flexible travel insurance, and safety advice to help you travel confidently.
They've been doing it since 2002 – protecting, connecting, and inspiring independent travellers just like you.
Get a quote below or read our in-depth review!
World Nomads provides travel insurance for travelers in over 100 countries. As an affiliate, we receive a fee when you get a quote from World Nomads using this link. We do not represent World Nomads. This is information only and not a recommendation to buy travel insurance.
Albufeira is a beautiful destination for those wanting a beach holiday in Southern Europe! Close to some of the best beaches in Portugal and home to top nightlife, there's so much to explore here. Even for backpackers, it has some interesting cultural attractions that provide a unique insight into Portuguese life.
If you're still unsure where to base yourself, we recommend Montechoro as the best area in Albufeira. Not only is it the most budget-friendly, but it also combines great nightlife with an excellent dining scene, intriguing cultural activities and easy access to the town centre.
Nevertheless, all of the neighborhoods mentioned in this guide have their pros, and it really depends on what you want to get out of your stay. We hope this guide has helped you to plan your itinerary for your trip!
Did we miss anything? Let us know in the comments!
Do you own an awesome hostel, hotel or apartment? Want to be featured in our list? Email [email protected] to find out how.
---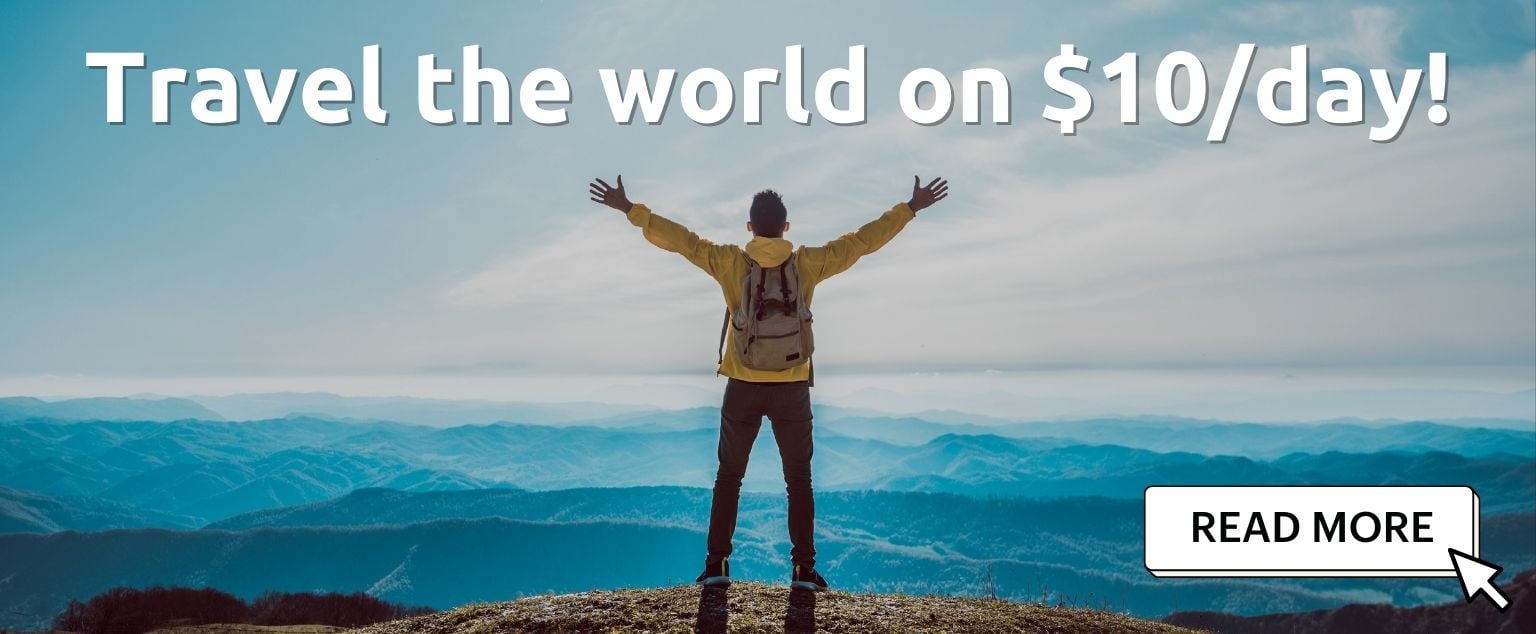 And for transparency's sake, please know that some of the links in our content are affiliate links. That means that if you book your accommodation, buy your gear, or sort your insurance through our link, we earn a small commission (at no extra cost to you). That said, we only link to the gear we trust and never recommend services we don't believe are up to scratch. Again, thank you!