We are all about working holidays here at The Broke Backpacker. Whether you're taking a gap year before heading to college or want to take a break from your everyday life to do something different, there's no denying that taking a working holiday is a LOT of fun! 
Everyone and their grandmas has heard of taking a working holiday in Australia or New Zealand, but not many know that you can also high tail it over to Ireland for a year or two! There's something about Ireland and it's charming landscapes, brilliant pubs, and friendly locals that attract people from all over the world time and time again. 
You could drink real Guinness, go chasing castles, and party it UP Irish style in Dublin. If this sounds like an absolute DREAM, then keep reading, as all the info on how to go on a working holiday in Ireland, plus some insider tips, are coming your way!

Do You Want to Travel FOREVER??
Pop your email in below to get a FREE copy of 'How to Travel the World on $10 a Day!'.
Taking a Working Holiday in Ireland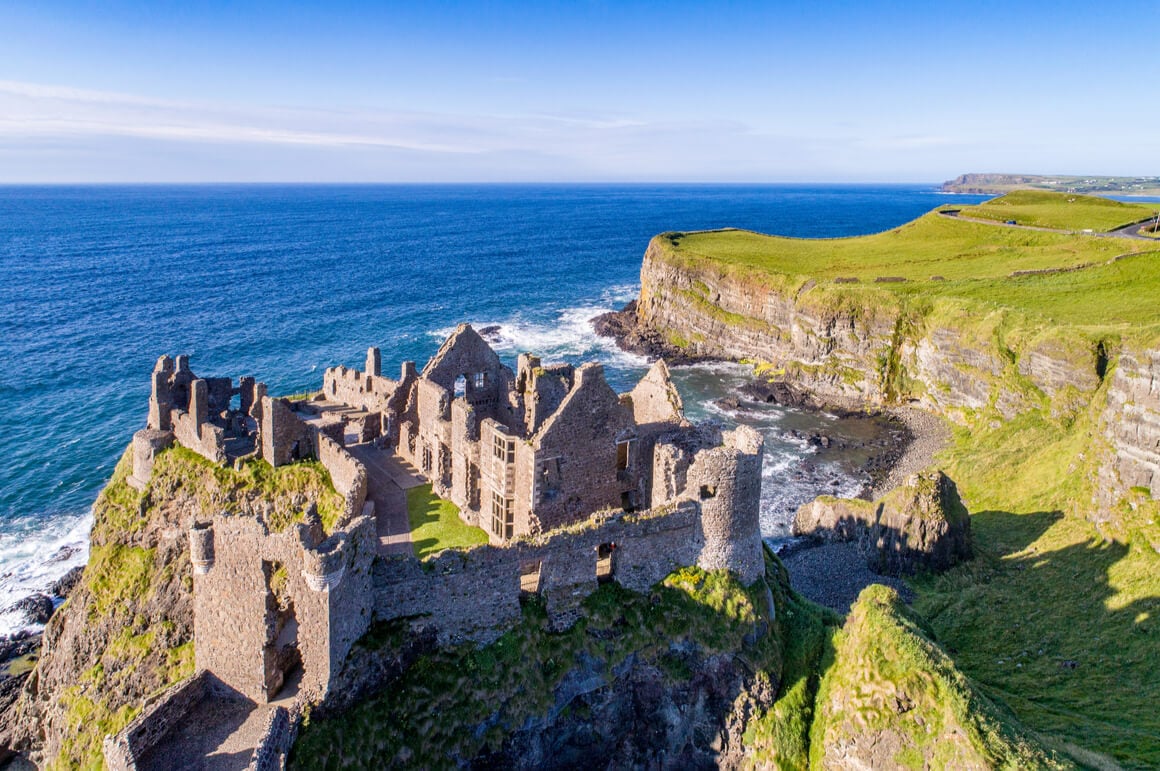 I wanna make it clear that working holidays (while fantastic for gap year students) are also a great choice for young professionals, new graduates, or anyone who wants to shake things up. Traveling long term is seriously cool and everyone should give it a go if possible. That's right folks, don't shake your head at a grown up gap year just yet.
Having to work while traveling Ireland may not sound too glamorous for some, but in a country like this, where you can spend your weekends road tripping to Giant's Causeway, hitting up a gig in Galway, or sampling freshly caught seafood in fishing villages… it's pretty epic. Don't get me wrong, there's going to be a fair amount of work, but working holidays abroad are all about that fine balance between work AND play.
So what kind of jobs are available to you in Ireland? Here comes the good news, a) Ireland is English-speaking so there's no language barrier holding you back and b) the working holiday visa permits you to do just about any job for up to 40 hours a week. This means you could find yourself doing anything, the possibilities are endless! A lot of the jobs you'll find will be along the lines of hospitality, tourism, and sales. You could even find yourself working in a castle (there's so many after all!)
A lot of these opportunities are great for adding to your CV, and you'll get to challenge yourself working in a new environment. With so many jobs and a whole country to choose from, you might opt for a little extra help so you can concentrate on planning your weekend itineraries.
Worldpackers is an online company that connects travelers with foreign volunteer hosts who then work in exchange for housing. That being said, Worldpackers does do more than just connect volunteers to hosts. It offers a plethora of additional resources, a great support network, a blogging platform for collaboration, and a whole lot more.
Sounds pretty rad, right? But wait, there's more!
According to their mission statement, Worldpackers is "a community based on collaboration and honest relationships that make travel more accessible to those seeking a profound cultural experience." They value environmentalism, authenticity, growth and working together above all else and make a great effort to provide the best experience possible.
And even better – Broke Backpacker readers get a special discount of $10! When you use our special hookup, it makes even more sense to pay. Just use this Worldpackers discount code BROKEBACKPACKER and membership is discounted from $49 a year to $39.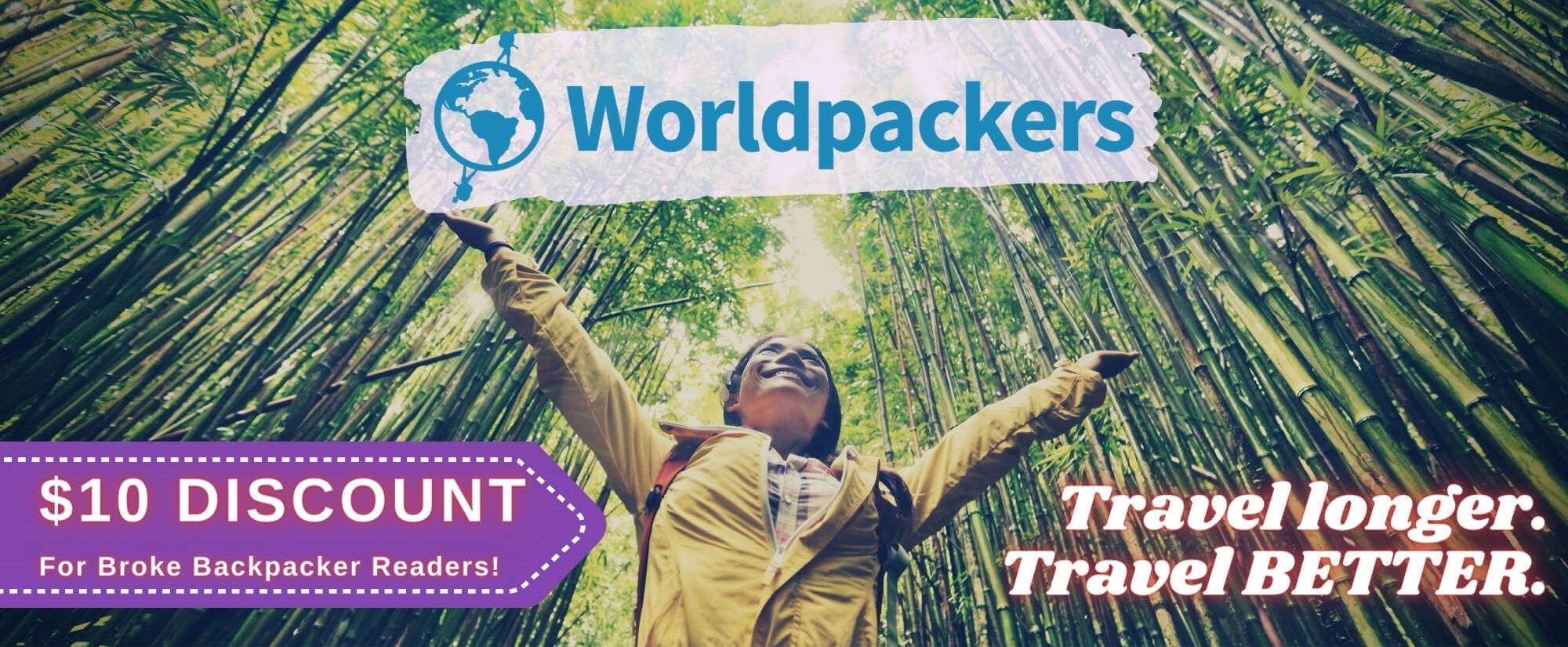 Worldpackers: connecting travellers with meaningful travel experiences.
Go with Global Work and Travel
There are a few incredible agencies out there and here at The Broke Backpacker, Global Work and Travel holds a space close to our hearts. These guys will sort pretty much everything out for you and hold your hand, so to speak, for the rest of it. All you'll need to do is decide WHERE you wanna go and pack!
It's got a bit of a different approach than Worldpackers, but it offers JUST as many amazing opportunities for travellers.
It provides working holidays, teaching abroad, volunteering, au pair and student internship packages. On top of that, the agency plans, sorts and assists with visa requirements, connections to local businesses, accommodation search and job interviews.
Most products even come with flights and basic medical insurance, a 24/7 Emergency line and payment plans.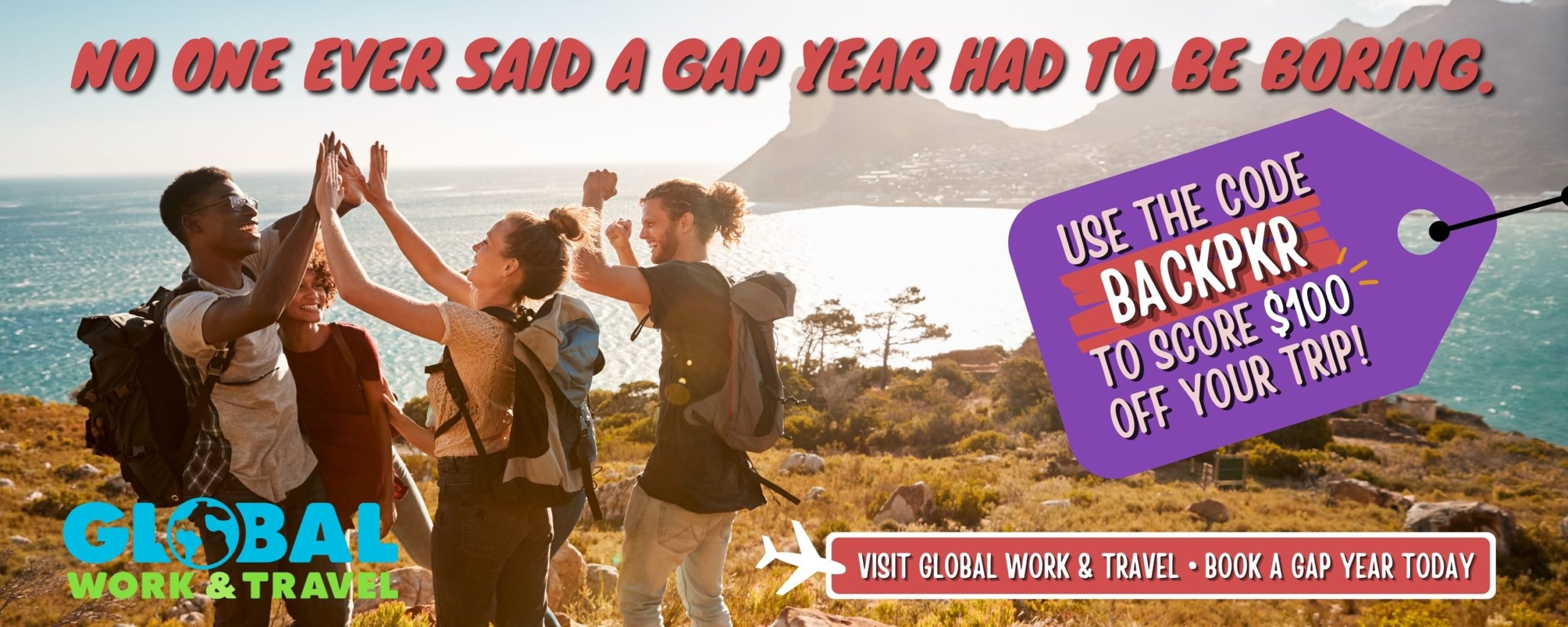 The only downside to a working holiday is that there tends to be an age limit, and Ireland is no exception. To secure an Ireland working holiday visa you need to be aged between 18 and 30 (35 for a few lucky countries), amongst some other requirements. So, if you're a few birthdays away from 30 (or 35) and have been on the fence for a while – this is your sign to just DO IT! When else will you get another amazing opportunity like this!?
Top 5 Tips for a Working Holiday in Ireland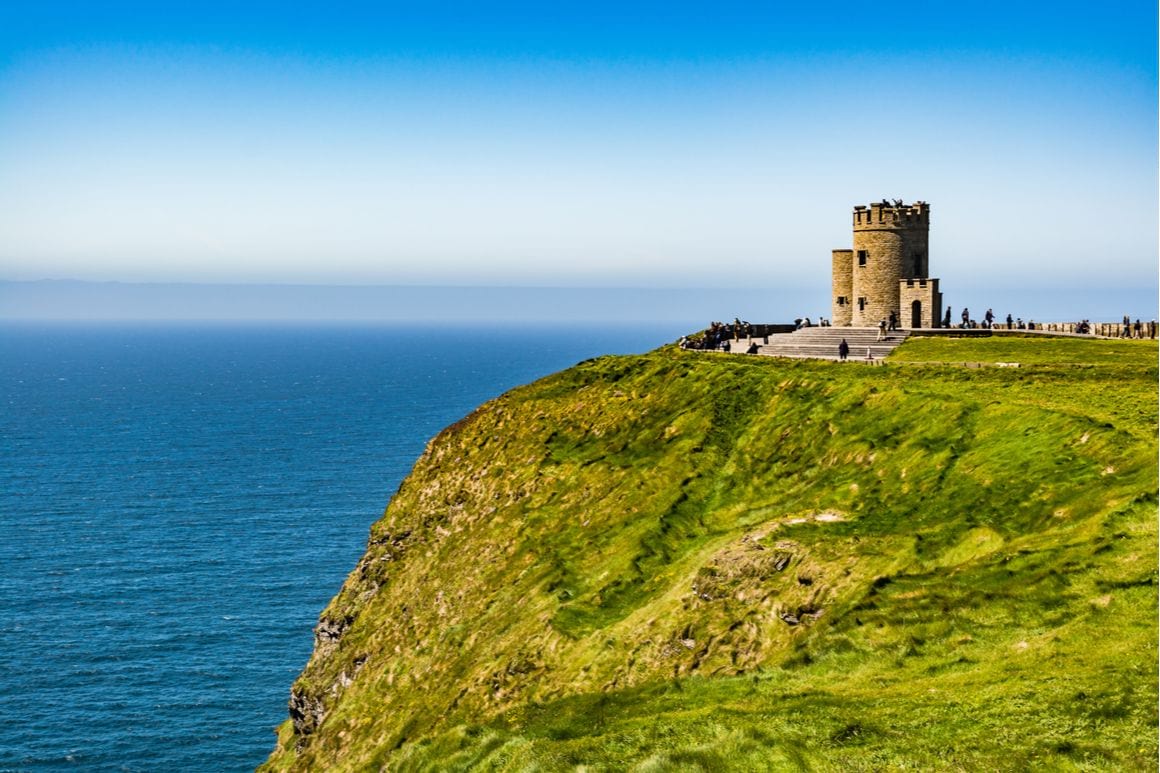 There is still quite a bit more you need to know when it comes to working holidays in Ireland. But before we dive right in to the technical stuff *cough* visa applications *cough* and taxes, let's start with something a bit easier.
These top 5 easy tips are some things to seriously consider and bear in mind, so your working holiday in Ireland goes as smoothly as possible. Smoother than Irish whiskey, some might say.
1. Getting the right visa. I literally just talked about this, but if you are ages 18 to 30(35) and are from an eligible country you should really think about getting a working holiday visa. It is especially important if you want to work because you could get in some serious trouble for working illegally. If Ireland is just one stop on your Euro tour and you plan to stay less than three months, then a tourist visa will be more your speed.
2. Know how long you'll be out there. This is really important, because you have to apply for a working holiday visa in your home country. You can't head out for a short two month trip on a tourist visa then change your mind and try to extend on a WHV, that's not how it works. You might also have some commitments back home to tend to, so knowing roughly how long you'll be out there, four months, six months, a year… It's useful to know!
3. Finding the right job. Yes, yes, I pretty much said the sky's the limit and there's a whole range of jobs to choose from. But, they might not be so easy to find, so it's better to get it right on the first try. Life is too short to work a job that doesn't bring you at least a little joy.
4. Finding accommodation. Ireland can be pretty expensive, and actually has a reputation for being one of the most expensive places in Europe! This means you'll want to choose your accommodation wisely, from the location, size, and if you're going to opt in with roommates. You should also factor in commuting to work. Saving 100 EUR on rent a month only to spend more than that commuting for an hour isn't really worth it.
5. Getting around on your days off. You're probably going to want to head out of the city on your days off and explore the Irish countryside. Having a car is by far the best way to do this. You can travel at your own pace, visit off-the-beaten-path sights, and maybe even plan yourself a little road trip. Better yet, rent a motorhome/camper and make a week of it! If you can't drive or don't have the budget to rent/buy a car, you'll be happy to hear that Ireland has a good public transport system with buses and trains that connect major cities, tourist attractions, and towns. If your particular tourist spot is difficult to reach via public transport, then opting to join a tour could solve that issue, plus it's a chance to make friends!
The Future of the SIM Card is HERE!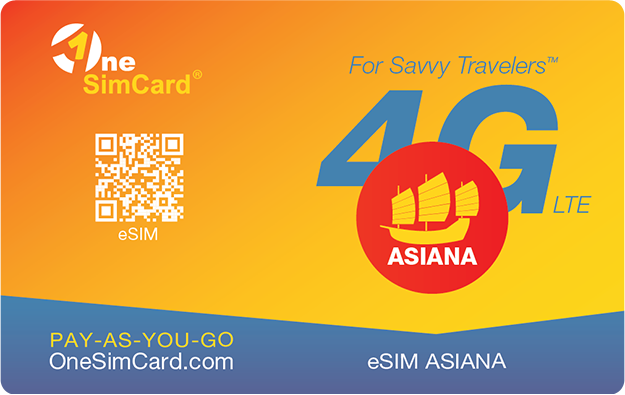 A new country, a new contract, a new piece of plastic – booooring. Instead, buy an eSIM!
An eSIM works just like an app: you buy it, you download it, and BOOM! You're connected. It's just that easy.
Is your phone eSIM ready? Read about how e-Sims work or click below to see one of the top eSIM providers on the market and ditch the plastic.
Buy an eSIM!
Ireland Working Holiday Visas
Whether or not you can apply for an Ireland working holiday visa largely depends on two things – your age and your nationality. There are several countries that have a working holiday agreement with Ireland, which I'll get into below, but it's always recommended to double-check for the latest info, which you can do here.
As of now, citizens who are eligible to take a working holiday in Ireland must come from the following countries: Argentina, Australia, Canada, Chile, Hong Kong, Japan, New Zealand, South Korea, Taiwan, and the US. Each country has slightly different rules and unfortunately, I can't go into all of them right now, but I'll outline the main ones below.
The age limit of the working holiday visa is 18 to 30 years old, except for Argentinian, Australian, and Canadian citizens, who can apply up to the age of 35. The age limit for Japan is capped at 25, but can be raised to 30 if you've been in full time education or employment. There is no upper age limit for US citizens, but you must be currently enrolled in full-time third level education or have graduated within the last 12 months.
Ireland working holiday visa holders will be able to work in Ireland for up to a year, except for Canadian citizens who can work for up to two years. Australian citizens can only work a maximum of six months with any one employer, and Hong Kong citizens can only work a maximum of three months with any one employer. The rest can work up to 12 months with the same employer. Some countries also have a working holiday agreement that allows you to study part-time.
To secure a working holiday visa, you will need to apply in your home country before you leave. This is done through your country's Irish embassy, except in the case of Taiwanese nationals, who will need to apply through the Irish Naturalization and Immigration Service.
Generally, you will need to bring your current passport, two recents passport photos, proof of sufficient funds for the beginning of your stay (around 3,500 EUR), a return flight ticket OR proof of enough money to purchase an outbound ticket, proof of private health insurance, your CV, and copies of educational certificates (or a letter from your college if you are still enrolled). The fees vary between countries, for example US processing fees are between 352 – 360 USD, the Canadian processing fee is 150 CAD, and the Australian processing fee is 95 AUD.
Some countries also have limited slots available each year, so the timing of your application can be the difference between acceptance and rejection. If you are planning on doing the whole working holiday process alone without the help of an agency, then it may be helpful to enlist the help of a speciality visa company like Visa First to help with your application and give you the best chance of being successful. All you will need to do is plan out the route of your Ireland road trip and look up what tasty local dishes you HAVE to try.
Insurance for a Working Holiday in Ireland
Hopefully you were paying attention and read that having medical insurance is a MUST for getting an Ireland working holiday visa! Having insurance is always a good idea for any type of trip, and I personally always opt for travel insurance that not only covers any medical bills, but also things like lost luggage, delayed flights, etc. You just never know what could happen right?!
If you're a regular reader, you'll probably know that here at TBB, we're big fans of WorldNomads. These guys are super reliable AND the cost won't break the bank either!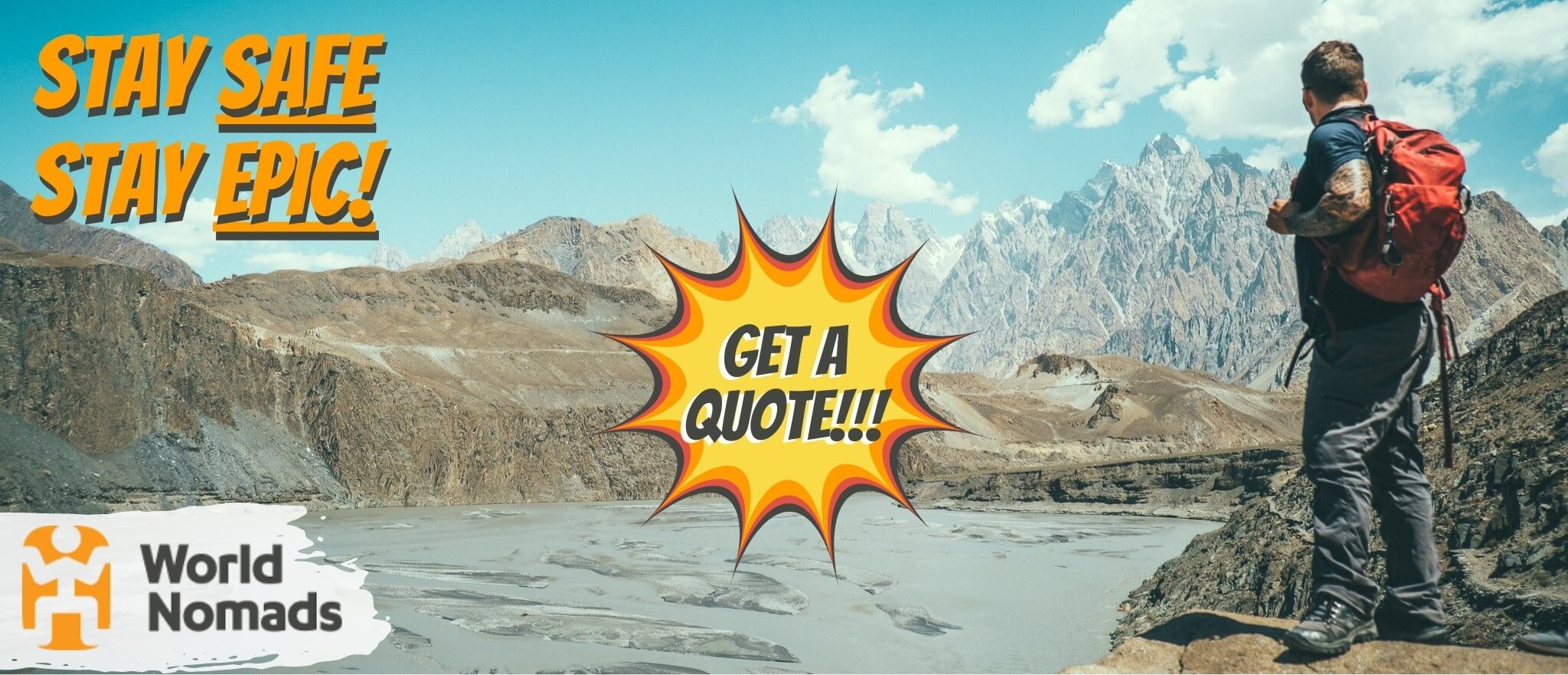 World Nomads' mission is to support and encourage travellers to explore their boundaries. They offer simple & flexible travel insurance, and safety advice to help you travel confidently.
They've been doing it since 2002 – protecting, connecting, and inspiring independent travellers just like you.
Get a quote below or read our in-depth review!
World Nomads provides travel insurance for travelers in over 100 countries. As an affiliate, we receive a fee when you get a quote from World Nomads using this link. We do not represent World Nomads. This is information only and not a recommendation to buy travel insurance.
Working Holiday in Ireland Budget
Whoever said money makes the world go around was sadly right… and how much cash you have in the bank is going to play a huge part in how well your trip goes. That's why it's good to budget AND to have a sense of how much things will cost before your trip.
You already know that you will need at least 3,500 EUR before you head out plus money for flights. Of course, more is always better if you can swing it. The next step is to think about where you wanna stay in Ireland, roughly how much that will cost you a month, and what sort of job you'll need/hours you'll have to work to sustain yourself. The minimum wage in Ireland is 10.20 EUR an hour, for people aged 20 and over (it's 9.18 EUR for 19 year olds and 8.16 EUR for 18 year olds).
The minimum wage is pretty fair, and you should be quite comfortable living on this, as long as you're not bougie af. Things like where in Ireland you're living, how often you eat out, even what grocery store you buy your food at could affect your monthly spending. Where you're living is probably one of the biggest factors, for example, rent, transport, food, and activities in Dublin will cost you roughly 2,000 EUR, in Galway on the other hand, it's closer to 1,400 EUR.
You can always cut these costs by living in a shared apartment, eating out less and grocery shopping in budget supermarkets, and by walking more and taking the train/bus/taxis less!
Working Holiday in Ireland

| Expense | USD$ Cost |
| --- | --- |
| Rent (Rural Vs Central) | $650 – $1550 |
| Eating Out | $50 – $150 |
| Groceries | $200 – $300 |
| Car/Public Transport | $70 – $150 |
| TOTAL | $970 – $2150 |
Earning Money on a Working Holiday Visa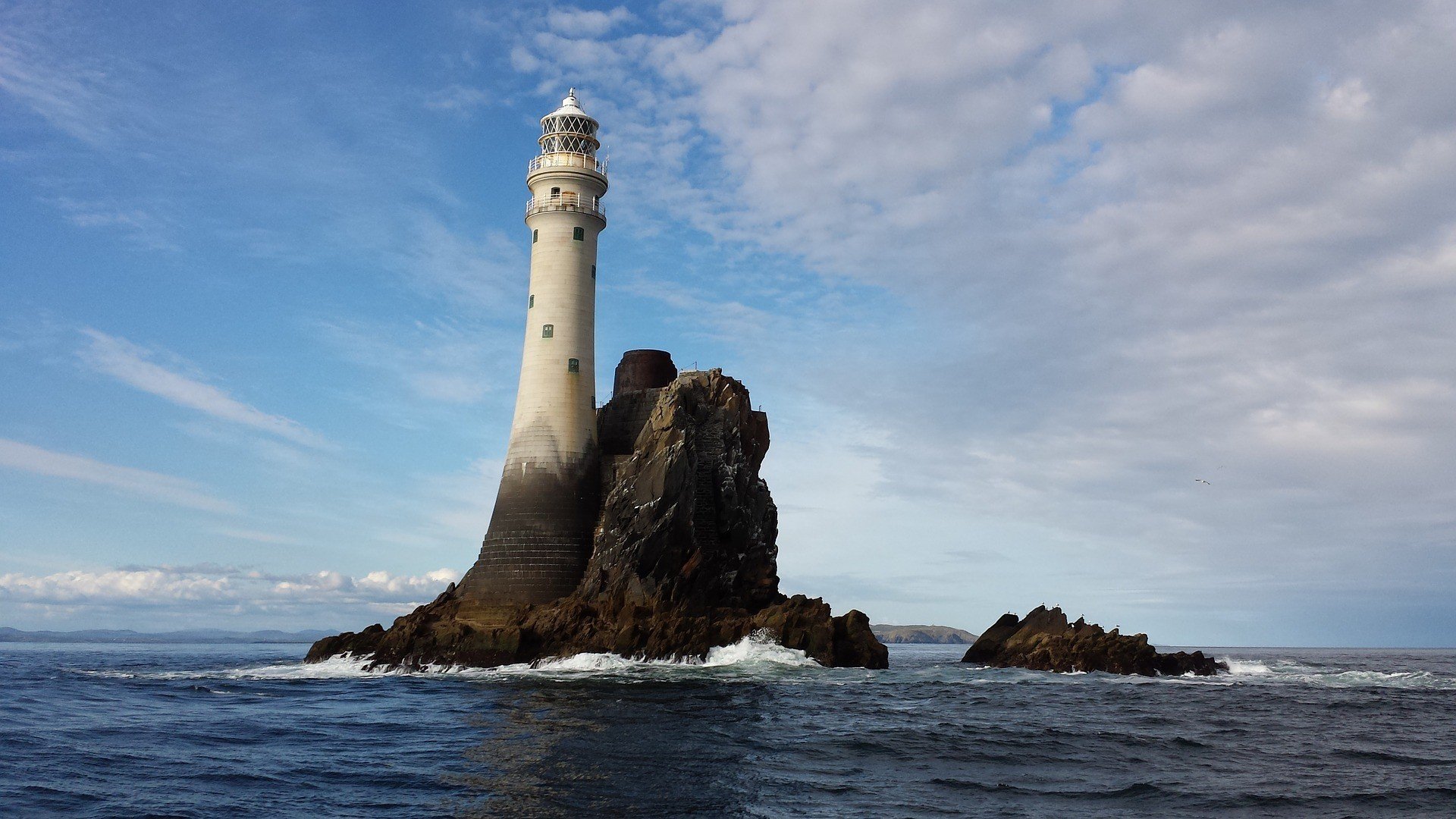 The thing that makes working holidays jobs in Ireland so special is that you aren't limited as to what kind of job you can do, as long as you work less than 40 hours per week! This means that you really could do anything. If you choose wisely, you could be working at a job that will serve as great work experience for your future career! If you're not TOO fussed about what you do, as long as the cash is rolling in, then it will at least add some colour to your CV.
When you arrive, you will need to register at an immigration office as soon as possible (definitely within 90 days). Depending on where you'll be living, the offices will have different rules, so call up beforehand to double-check what you need to do. The cost for registering is 300 EUR and you'll get your Irish Residence Permit once everything has been okayed by the office.
You'll have to pay residence tax EEK, there's no need to worry though as your employer will deduct it from your paycheck each month! One thing you DO need to worry about is having a PPS number to avoid being emergency taxed. To get this, book an appointment, and attend the face-to-face interview.
A local bank account is a MUST (you'll need it for that sweet, sweet paycheck). It's pretty simple, choose a bank, make an appointment, then head in with the relevant documentation!
The last (and final) step is to get your money from home into your new bank account. This is where you'll want to use a money transfer service to avoid getting nailed over exchange rates and fees. We recommend Wise (A.K.A Transferwise), it's easy to use and they have good rates. If you wanna do some shopping around, check out Payoneer for a similar service!
Pre-planned Working Holiday Jobs with Global Work and Travel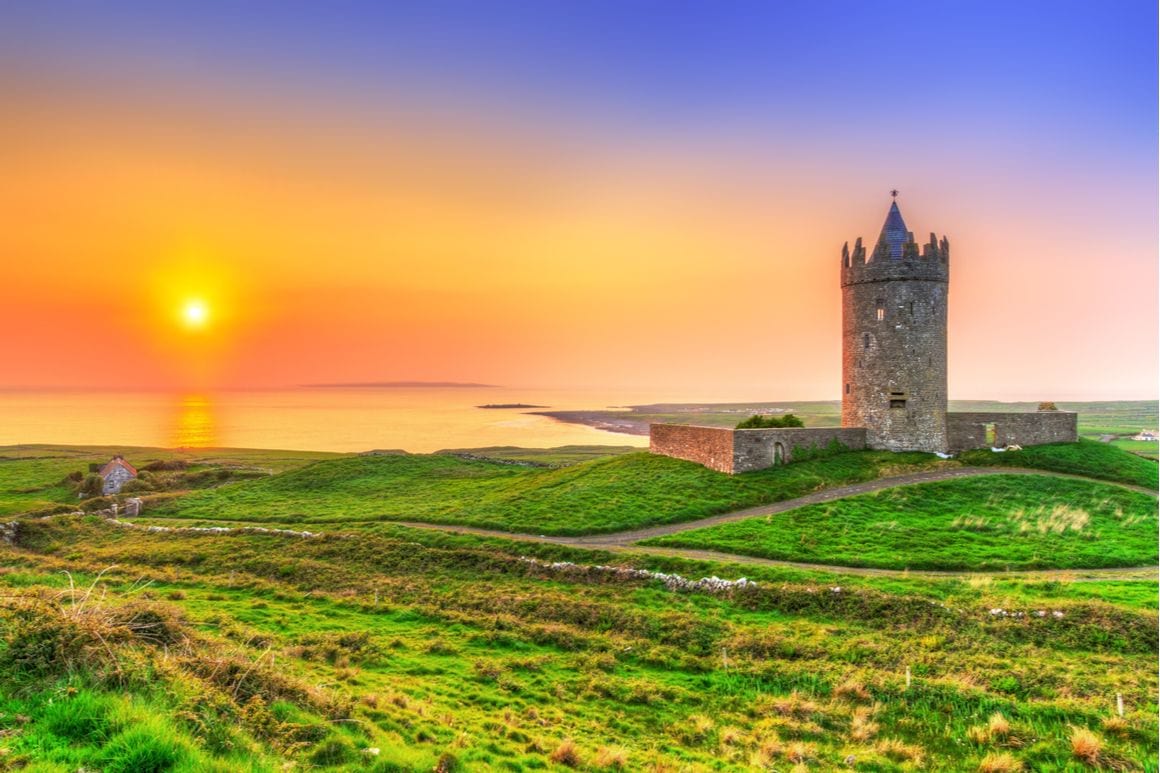 PHEW that's it for all the boring logistical stuff, now it's time to think about what kind of working holiday jobs you'd be interested in. Some of us are way more into hanging back and letting someone else do all the planning, it not only gives us less of a headache, but peace of mind too. Wouldn't it be great to arrive in Ireland knowing everything is pretty much sorted?
This is where we turn to agencies like Global Work and Travel. If you're looking for someone to give you a big helping hand, then these are the people to link up with. They have some serious experience when it comes to working holidays and have fine tuned their process.
So what can you expect from your pre-planned working holiday in Ireland? What kinds of opportunities are over there? Well, most people find themselves doing a low-skilled job like in retail, working behind the bar at a real Irish pub, or being a waiter in a cafe or restaurant. But, there's actually a load of things to choose from, so it's up to you!
Work in Ireland
Actually working in Ireland is the top things to do on an Ireland working holiday! You'll get to pick a city or town, find a job, then work and live there while exploring the country on your days off. It is the perfect way to travel long-term and let's face it, slow travel is AWESOME and probably the best way to learn about a country in-depth.
Most jobs available to holiday workers will be low-skilled minimum wage jobs. You can find these by literally hitting the streets and looking in shop windows for vacancy signs. Another great way is to print off a load of CV's and hand them out to cafes, restaurants, and bars near where you live. If you're looking for something more specific like working in a castle (SO COOL), then you'll probably need to look online.
Working whilst on holiday may not be everyone's cup of tea, but as I mentioned earlier, your life won't revolve around work, your work will just be the way to fund your epic life. If hiking through national parks, drinking pints in the world's oldest pub (Sean's Bar, Althone), or eating and drinking your way around Dublin with friends sounds like the kind of life you want to have, then having a job is a must (unless you're rich – congrats).
If you're like me and just LOVE a package deal, then you should seriously consider teaming up with Global Work and Travel on this one. Their working holiday programme ensures you'll have a guaranteed interview before arrival, so you don't need to worry about spending 4+ weeks trying to land a job in today's fiercely competitive job market. They've partnered up with some top organizations all over the country, from Dublin to Limerick, to the Aran Islands, in a whole range of sectors. You could be working in hospitality, working in a castle or historic pub, trying your hand at sales, or giving the tourism industry a try!
This is seriously the whole package and you'll have a dedicated trip coordinator to help you with visas, answer your questions, and coordinate your interviews and arrival. They'll provide you with everything to get started in your new life such as a local sim, an Irish bank account, and a PPS number which you'll need for work. Plus a load of fun activities like a Dublin bar crawl and your choice of two nights at either Oktoberfest in Munich or partying it up in iconic Ibiza! It sounds like a winner.
DIY Working Holiday in Ireland
Yes, package deals are obviously amazing, but that doesn't mean you can't DIY your working holiday in Ireland. People DIY working holidays abroad all the time and have the most brilliant year or two. If you prefer doing things your own way, are not against extra planning and preparation, and prize flexibility over everything, then you may wanna just do it alone.
One of the most important things you'll have to do is make sure you have enough money to support yourself if it takes you a little longer to find a job than anticipated. It can take time, and you don't want to run out of funds while you're still searching. For jobs in the tourist industry and in large organisations, you could even try to apply online before you arrive so you have a few interviews lined up already!
On top of the whole cash situation, you will be responsible for setting up your flights, Ireland working holiday visa, opening a bank account, registering yourself with your local immigration office, and getting a PPS number to avoid being emergency taxed.
If you want to try your hand at a different kind of working holiday experience altogether, then you could opt for a work exchange instead. There are some brilliant organizations that can link you up with people looking for an extra pair of hands in exchange for a room and meals. WWOOF, Worldpackers, and Workaway are the main players and they are great for finding one-of-a-kind experiences, often in a rural setting. You could find yourself doing hands-on Ireland volunteering jobs like farming, childcare, or helping out around the home.
Final Thoughts
Taking a working holiday in Ireland is an amazing way to spend a year. You will have a chance to explore the country in an in-depth way, make local friends, and learn all about the Irish way of life! If you dream of slow travel or staying in a destination for a long period, this kind of trip is perfect as working holidays enable you to earn while you travel.
You could find yourself in some challenging situations, but make no mistake, you will come out of it stronger, wiser, and with a load of new skills. DIY-ing it may sound a bit daunting but it's totally doable, and for those who would rather take a backseat and let someone else do the hard work there are agencies and companies ready to assist you.
However you choose to go about your trip, this new chapter of your life will be filled with excitement and may even inspire you to spend your 20's traveling the globe by taking working holidays abroad. The possibilities are endless!
---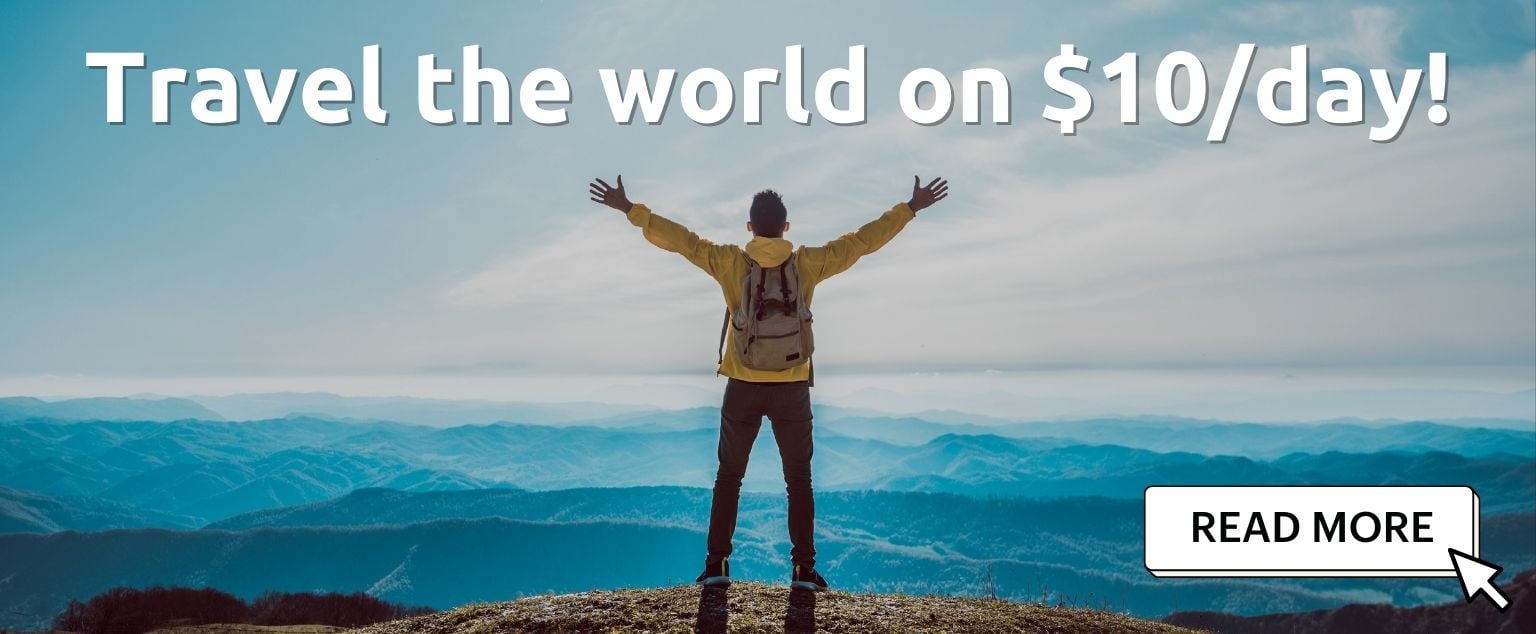 And for transparency's sake, please know that some of the links in our content are affiliate links. That means that if you book your accommodation, buy your gear, or sort your insurance through our link, we earn a small commission (at no extra cost to you). That said, we only link to the gear we trust and never recommend services we don't believe are up to scratch. Again, thank you!