Feeling called to Ireland? It's rugged landscapes, friendly locals, and abundance of pubs are the perfect vibe. Traveling in Ireland is an epic time.
Why not do something a bit different and volunteer in Ireland? It may not be the first place that comes to mind when you think of volunteering, but there are projects all over the country that need enthusiastic helpers – from conservation projects to community empowerment groups.
Keep on reading to check out some of our favourite positions in the country, and how you can get involved!
Let's go!

Do You Want to Travel FOREVER??
Then pop your email address in below and we'll send you a FREE copy of 'How to Travel the World on $10 a Day!' – make travel your LIFE.
Top 4 Volunteer Projects in Ireland
Working Holiday
> Tourism Sector, Hospitality, Sales and more
> Dublin, Cork, Galway and more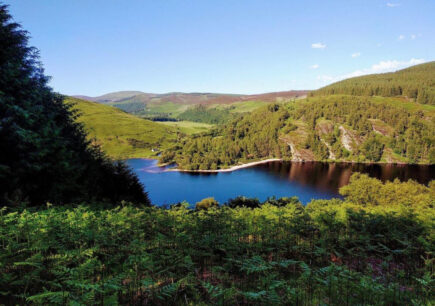 Off Grid Mountain Refuge
> Opportunity: Animal care, gardening, handyman/construction
> Location: Laragh
Help with Horses and Ponies
> Opportunity – Cleaning, exercising, and grooming horses, help in the yard.
> Location – Renvyle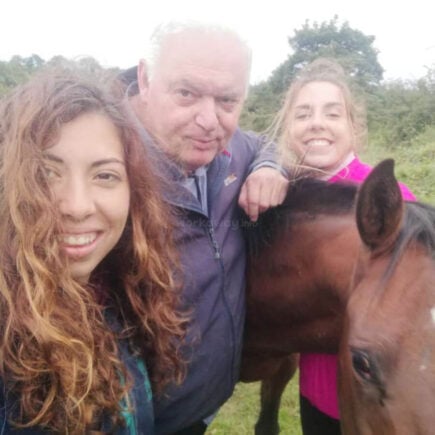 Non Profit Animal Rescue and Farmstay
> Opportunity – Animal care, cleaning, farm maintenance
> Location – Cootehill
What You Need to Know about Volunteering in Ireland
Volunteering can be a lot of work. It's not for everyone, and not the best choice if you only want to chill on your trip to Ireland. If that's you, try a backpacking trip across Ireland.
Giving back is a rewarding experience though. You'll still have the chance to enjoy the best, most classic aspects of Ireland life, whilst giving a helping hand to a needy organization.  
Perhaps you're someone who loves animals and the environment, community projects, construction, or permaculture. There are loads of ways you can give back, and all causes could use an extra pair of hands. 
Where to find a project to suit you can be the tricky part. So, where to begin? 
Workaway and Worldpackers, are two platforms offering volunteering and work exchanges to travelers. They've got projects of all kinds, all over the world. You just have to sign up and find something that tickles your fancy. We can even hook you up with some sweet discounts to save a few dollars. 
Of course, you can also find your own independent project or organization to help out, but more on that later!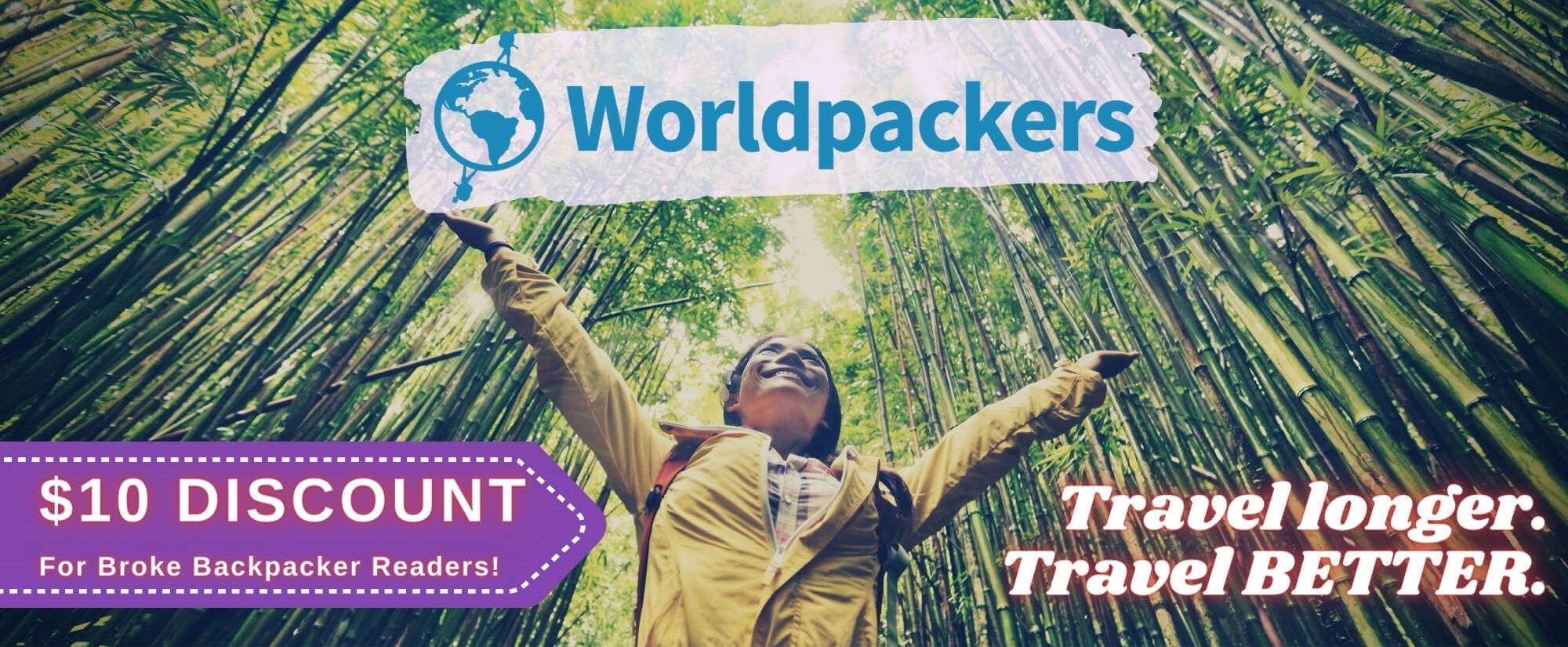 Worldpackers: connecting travellers with meaningful travel experiences.
Why Volunteer in Ireland 
The reason to volunteer differs from person to person. We've all got different things that inspire us to give back, and do some good.
Here are some reasons why volunteering in Ireland deserves a little more attention.
Enjoy Irish hospitality – The Irish are known as some of the friendliest, most generous, hospitable people out there. Spending time on a volunteer project is a great way to make the most of it!
Give back to the community – What did we just say about the Irish being friendly and generous people? Why not repay the kindness and give back to their communities with helping out where they need it.
Have a local experience – Let's be real here, folks – you don't have the most authentic travel experiences when you stick to your hostel common room or the top tourist attractions. Getting involved in a volunteer project in Ireland will give you a unique insight into the local community. 
Practice your English – Not a native English speaker? Spending time immersed in a culture is one of the best ways to boost your language skills. Plus, you'll be able to work on a charming Irish accent. 
Make new connections – The people you meet on the road during your travels can often make or break your experience. Volunteering allows you to form connections with other travellers and make super cool local mates. 
Follow your passions – It feels good to follow your passions and put energy into things you believe in. You can rest easy knowing you're using your time to make an impact. 
Support important work – There are a lot of important projects that rely on the generosity of volunteers and donations to keep running. 
What is the One Item Every Traveller NEEDS???
There is one item every traveller NEEDS. Some travellers don't even know they need it, but those travellers need it more than anyone.
What is this forgotten essential of the backpacker-life? SPOILERS! Guess you'll just have to click the button to find out. 😉
Find Out What It Is!
Before You Volunteer in Ireland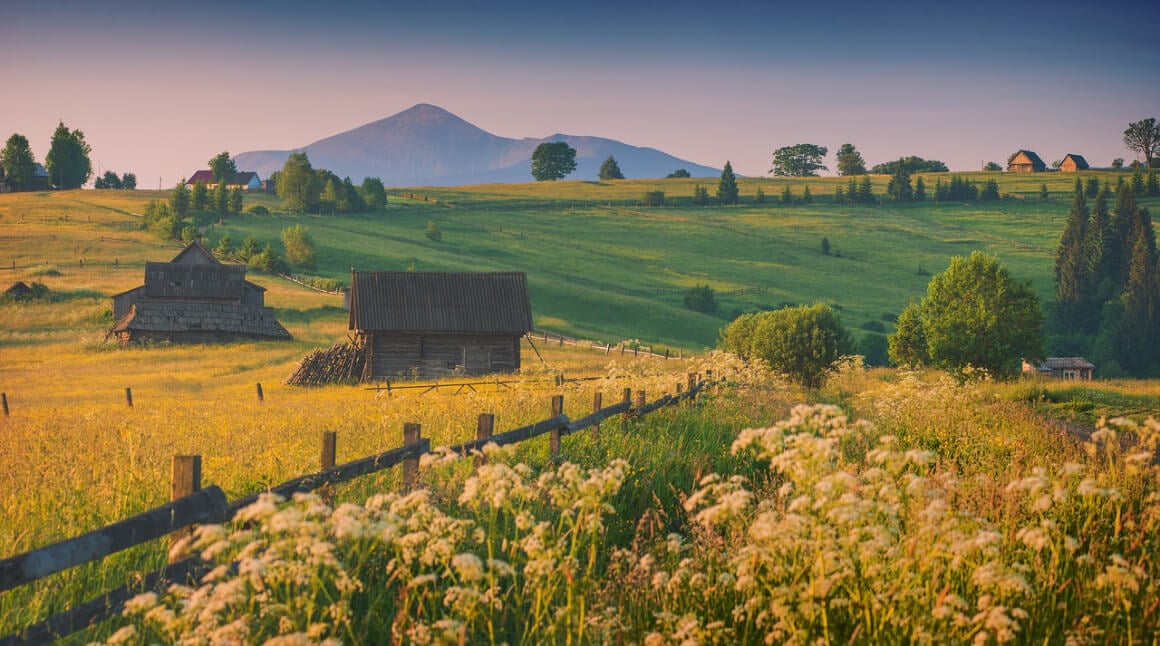 Let's take a short break from regular programming to mention some less exciting things you need to consider before heading off to volunteer in Ireland. 
Yep, we mean visas, vaccines, and those other pesky bureaucratic aspects that we travelers know and love.  
Visas 
You don't need to organize a visa before arriving in Ireland for tourism. When you arrive, you'll be granted 90 days in the country.
In saying that, you need to organize preclearance if you want to volunteer on this visa with a non-profit organization. The preclearance will allow you to work as a volunteer in Ireland, though you will not be able to engage in paid work. 
A whole bunch of volunteer projects, such as the ones organized through Workaway and Worldpackers, can actually be classified under tourism, so you may not need to do this. Have a chat with your hosts or organizers in advance to see what visa their volunteers usually have.
Vaccinations 
Several vaccinations are recommended by the World Health Organisation for travelers in Ireland including Hepatitis-A, Hepatitis-B, and rabies. 
When it comes to anything health-related, we always suggest you have a chat with your doc or a travel nurse to get informed and hear their opinion. We are travel experts, but not medical pros!
Republic of Ireland At A Glance
Currency – Euro
Conversion – 1 Euro = 1.12 USD as of November 2021
Capital City – Dublin
Official Language – Engish and Irish
Costs of Volunteering in Ireland
Ireland doesn't have a reputation for being the cheapest place, though it's definitely not the most expensive destination in Europe. Either way, it's wise to make sure you've got enough cash to have an incredible trip. To give a wee idea, the average cost of a pint of beer is just under €5, and a bed in a hostel dorm starts at  €15 per night. 
It's unlikely you'll have to pay for a volunteer program itself. Your time and work are what supports their work. 
If you find your project through Workaway or Worldpackers, you'll have accommodation costs and some food included in the experience as a part of your work exchange. These specifics will need to be confirmed with each project, as they differ from place to place.
Flights, visa costs, and any additional expenses will all be your responsibility.
Choosing a Volunteer Project in Ireland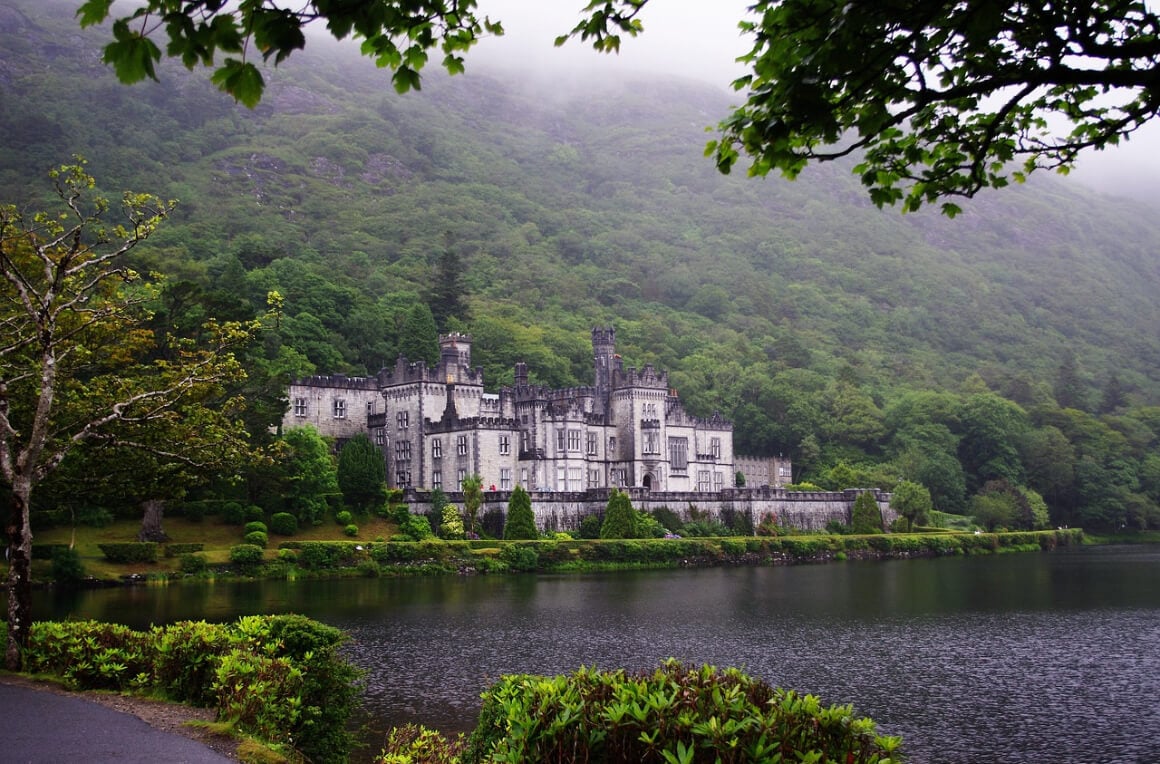 And now for the good stuff, how do you choose a volunteer project?
We say follow your strengths, and go for something you're interested in. It's gonna be different for everyone, but remember, we all do our best work when we feel passionate!
You'll also want to consider the length of your project. Perhaps you've just got a few weeks to offer, or maybe you're relocating to Ireland and want to set up something a bit more long term. Chat with your hosts/organization and let them know the time you have. 
Animal care – The rolling hills of Ireland are home to many animals. You could work with animals on a farm, or even a conservation project. Horse people, projects that involve working with horses are in high supply in Ireland. 
Conservation, permaculture, sustainable living – Dreaming of living on a mountain refuge learning about sustainability and permaculture? There are lots of offerings that fit this category!
Community projects – Passionate about people? You can lend a hand to one of the many organizations that work to increase social inclusion, education and equality. 
Construction and renovation – If you're a handy person, you could lend some skills to a construction project. This would likely be on a farm or sustainable community. 
Save $$$ • Save the Planet • Save Your Stomach!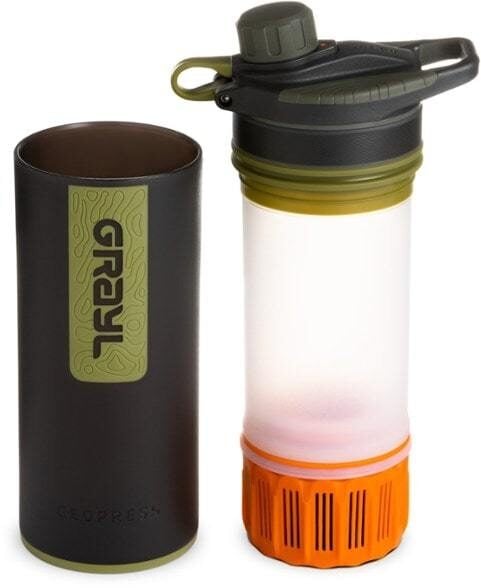 Drink water from ANYWHERE. The Grayl Geopress is the market's leading filtered water bottle protecting your tum from all the waterborne nasties. PLUS, you save money and the environment!
Single-use plastic bottles are a MASSIVE threat to marine life. Be a part of the solution and travel with a filter water bottle.
We've tested the Geopress rigorously from the icy heights of Pakistan to the tropical jungles of Cuba, and the results are in: it WORKS. Buy a Geopress: it's the last water bottle you'll ever buy.
Buy a Geopress!
Read the Review
Top Volunteer Projects in Ireland
Without further ado, let's get stuck into our top pick of volunteer projects in Ireland. You won't want to miss out on these!
Opportunity: Work in the hospitality, tourism or sales sector
Location: Galway, Dublin, Cork and many more locations
You could end up working in an ancient Irish pub or a castle steeped in history. There are many opportunities available with this Global Work and Travel Volunteering Program in Ireland. As part of an Ireland working holiday, you'll get a wide variety of options for placement.
The best thing though: you hardly have to plan anything. Global Work and Travel offers fully guided volunteering trips as well as a 24/7 support line. You'll get help with sorting visas, Irish job interviews, and accommodation.
If you are unsuccessful in your first interview for any reason, don't worry! Global Work and Travel will assist you with setting up another potential placement with accommodation help too.
The program itself can take anything between six to twenty-four weeks. An exciting adventure awaits you!
Opportunity: Animal care, gardening, handyman/construction 
Location: Laragh
We have all had that dream of moving away to an off the grid property, away from 21st century problems. This is a perfect opportunity to enjoy the great outdoors of Ireland! 
This project in Laragh is an off-the-grid mountain refuge that focuses on conservation and nature immersion. They need extra hands in the garden, with construction jobs, and even for website development. If you love nature and are drawn to the idea of a simple life in a beautiful space, this is for you. You'll have access to bikes, hiking trails, and the great outdoors in your spare time. In fact, getting outdoors every day is actually a project rule!
Opportunity – Cleaning, exercising, and grooming horses, help in the yard. 
Location – Renvyle
Horse whisperers, we've found the ideal project for you. This placement is looking for help on their Renvyle farm. They've been breeding, training, and working with horses for generations and are on the search for volunteers to join them. 
The hosts will give you the training to make sure you're confident with all the tasks, but they do ask that volunteers have a decent level of horsemanship. The range of tasks includes cleaning andmucking out stables, grooming and exercising the horses. 
As can be expected from a place in the Irish countryside, the coastal area of Renvyle is incredibly picturesque and ideal for exploring on your days off. 
Opportunity – Housekeeping, reception work, cleaning 
Location – Cashel
This Cashel hostel is on the search for volunteers to help out in their reception, with guests, and general cleaning. It's located in Cashel, an historically rich medieval town in the south of the country. 
In exchange for just three hours of work each day, you'll have a place to rest your head and plenty of time to immerse yourself in the local culture. The work is simple – cleaning, making beds, ironing, and helping guests check-in and out. You'll be welcomed like a family member, and experience true Irish hospitality. 
The town is home to the Rock of Cashel, which is one of Ireland's most impressive archaeological sites. You'll have plenty of time to visit this masterpiece in your spare time, practice your English/Irish slang, and learn from locals and travelers you come across. 
This is a great volunteer option for those who love people and want plenty of time to learn about life in a small Irish village. 
Opportunity – Animal care, cleaning, farm maintenance
Location – Cootehill 
Animal lovers, attention! This workaway is with a non-profit organization that works with community groups like schools, hospitals, and nursing homes to provide animal therapy. 
Volunteers will live on a 30-hectare farm in the town of Cootehill with the host and their son. Daily tasks will include animal husbandry like feeding, cleaning out stables, and tending to the animals. They need help walking and training the horses which is another task volunteers can get involved in.
When we say horses, we are referring to adorable Shetland ponies. If you've got some handy skills in construction and maintenance, they will be able to put those to use too!
For those looking to boost their language skills, this is a good way to practice. The host loves to share their native languages of English and Irish with volunteers, and wants to keep working on French, German, and Spanish.
Opportunity – Permaculture, gardening, maintenance, social media assistance 
Location – West Cork
This is an amazing opportunity to be immersed in an established permaculture project and fill your brain with all kinds of sustainable practices. The host is looking for volunteers to help on their ¼ acre organic permaculture garden and forest.
There are a whole lot of aspects to this system, and you'll help with tasks including composting, fertilizing brews, mulching, harvesting, preserving the harvests, and soil regeneration. You might also be asked to lend a hand with housework, and some website and social media stuff. 
Your host is not only a permaculture legend, but is also a bilingual yogi with an interest in medicinal plants and foraging. By working on this project, you'll have the chance to dive deep into these topics, and live in a small community in the Irish countryside. 
Not sure how to start your volunteering journey?
One of the easiest ways to find the right Volunteering Program for you is through Global Work and Travel. Get the best offers, amazing guidance throughout the whole trip and enjoy an unforgettable trip. With our promo code, you can even get $100 off your next adventure!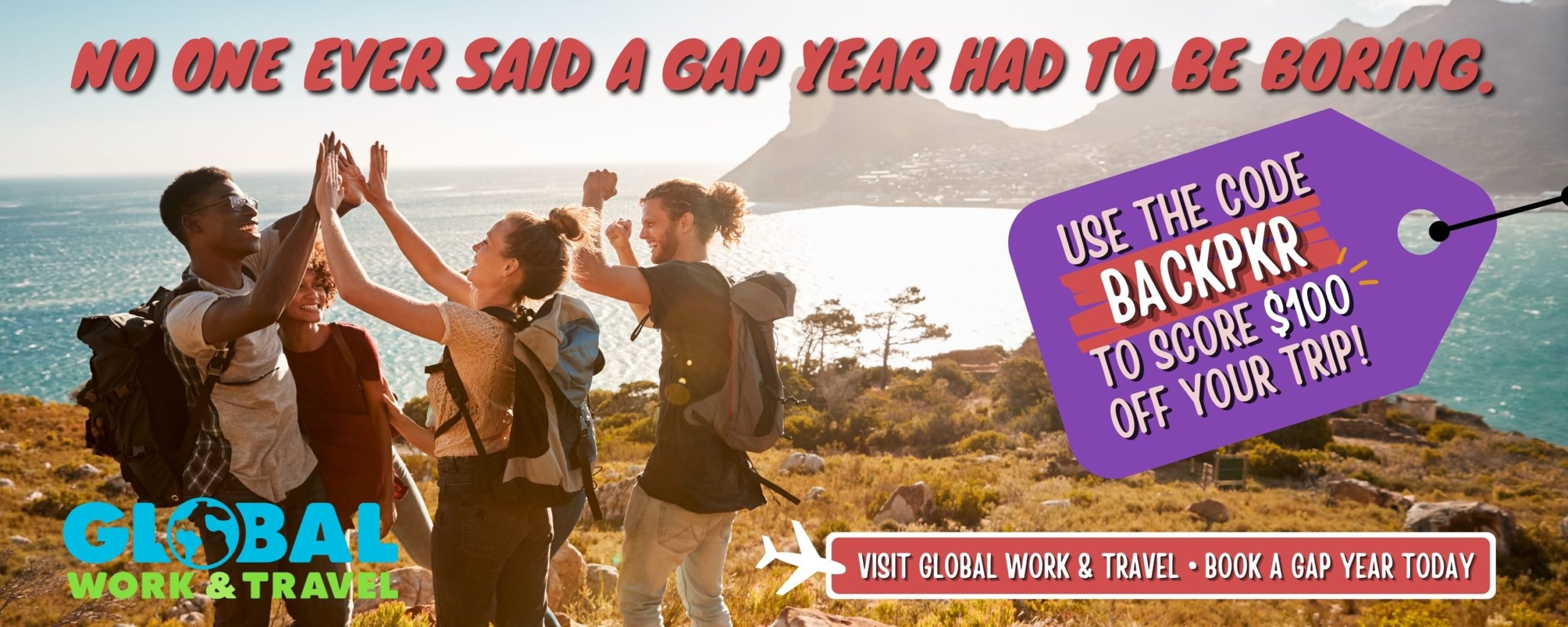 Is This the Best Backpack EVER???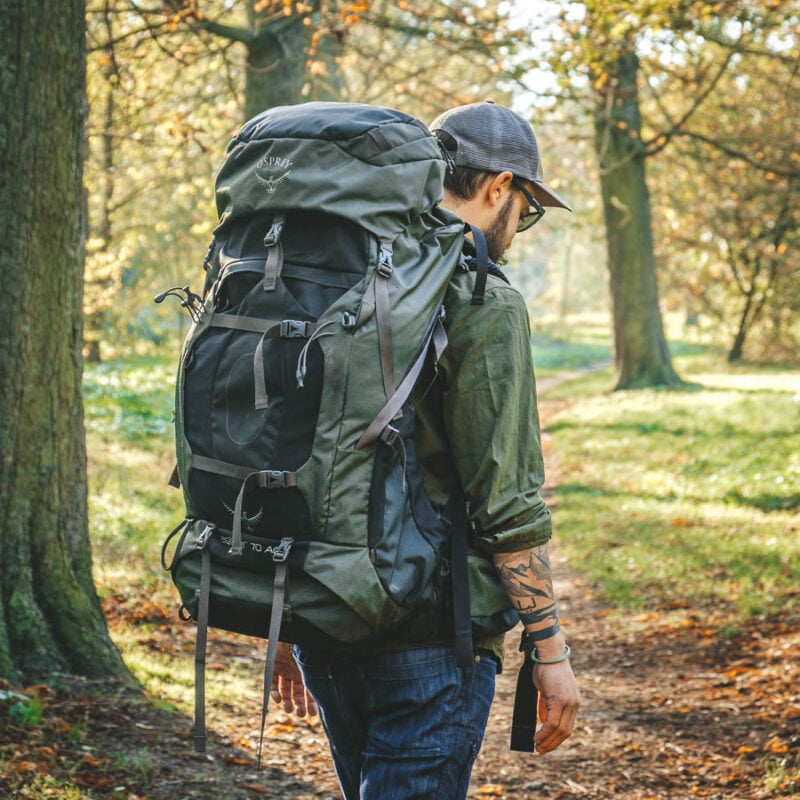 DIY Volunteering in Ireland
If those organized projects didn't catch your attention, no problem! Let me introduce you to DIY volunteering.
You can arrange your own placement to volunteer in Ireland by getting in touch with an organization. There's no right or wrong way to do this, but we suggest finding an organization online and seeing if they have contact methods listed on their website. 
Not sure how to find organizations?
Start by thinking about a cause that you're passionate about, then chucking it into Google. A search like "refugee volunteer project in Dublin" should bring up some helpful links. Social media is also a great place to get more inspiration.
Here are some awesome organizations in Ireland that work with volunteers!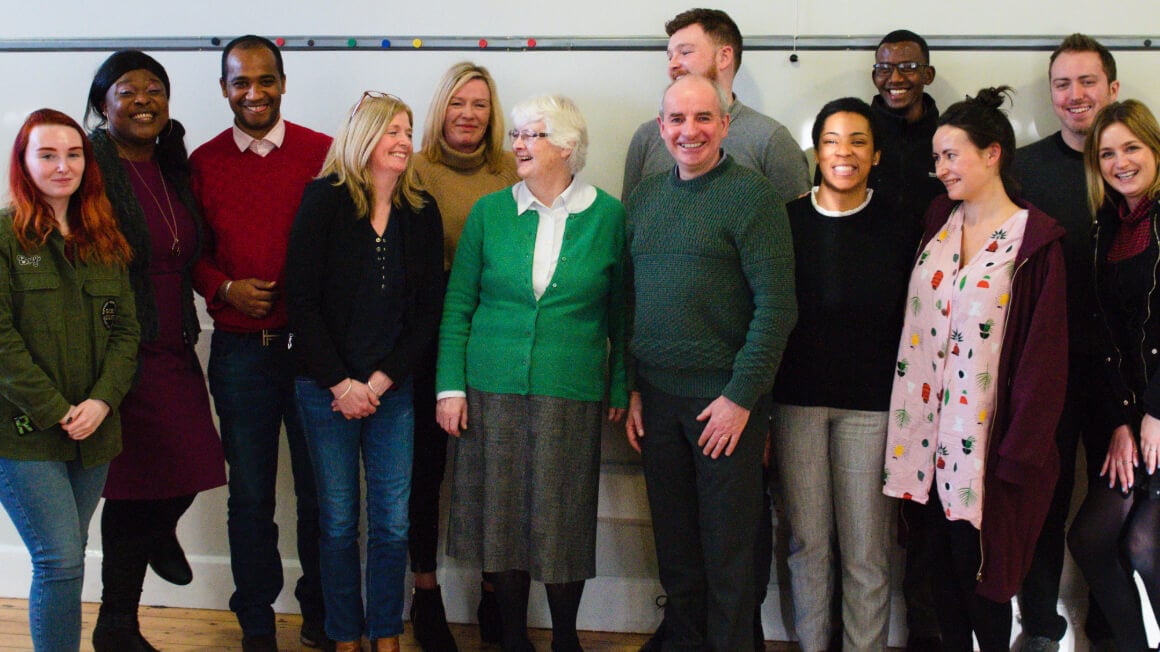 Doras is a non-profit organization based in Limerick that works to promote human rights and equality for people with migrant backgrounds. Their work includes advocacy, legal support, and integration programs like language classes. It is an independent group, meaning they rely on the goodwill of donors and volunteers to continue fighting the good fight. Interested in joining them on an existing project? Doras encourages people interested in volunteering to reach out.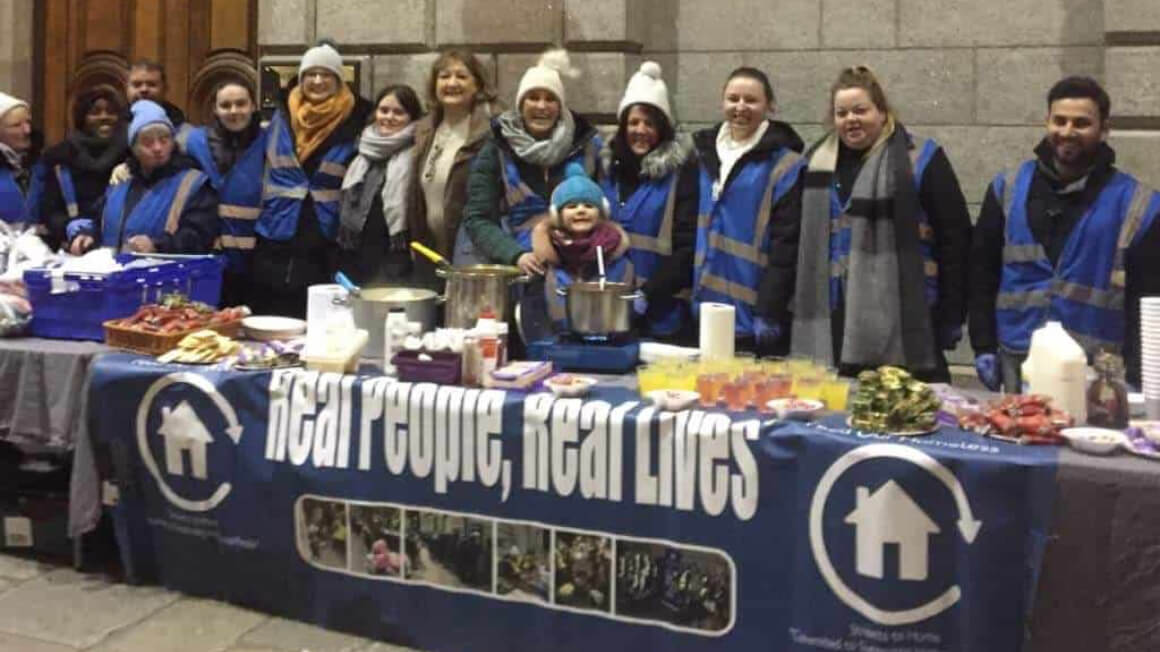 Feed Our Homeless is a Dublin-based organization that works with people affected by homelessness. Their aim is to support marginalized folk through a person-centered approach involving meals, education, empowerment, and ongoing support to assist them on their journey into independent living. They also do a lot of advocacy work in the area of education, housing, and policy change. 
Volunteers are the backbone of this organization and are absolutely crucial to their ongoing work. Depending on your background and level of experience, you can help out in the soup kitchens, advocacy projects, and educational workshops. All are welcome, many hands make light work! 
Bat Conservation Ireland is a group that monitors bat populations in Ireland in collaboration with the National Parks and Wildlife Service. 
Since they began as a non-profit in 2004, they've been able to report an upward trend in certain bat populations in the country. Despite these great results, it's important to continue tracking various species, as bat habitats remain vulnerable to threats like water pollution, habitat loss, pesticides, and increased artificial light pollution. 
You can get involved as a volunteer on a bat monitoring scheme, information stands, and committee meetings. 
ALONE is an organization on the search for volunteers who can commit to long-term involvement. They work to support and empower elderly people to live independently and happily at home. By providing companionship and support, you can have an impact on the lives of elderly folk and people who are isolated, lonely, or experiencing other hardships.  
You only need to be available for one hour per week. This is a great volunteer project to get involved in if you're relocating to Ireland for a longer period of time, perhaps to work or study, and want to allocate some of your time to doing good in the community.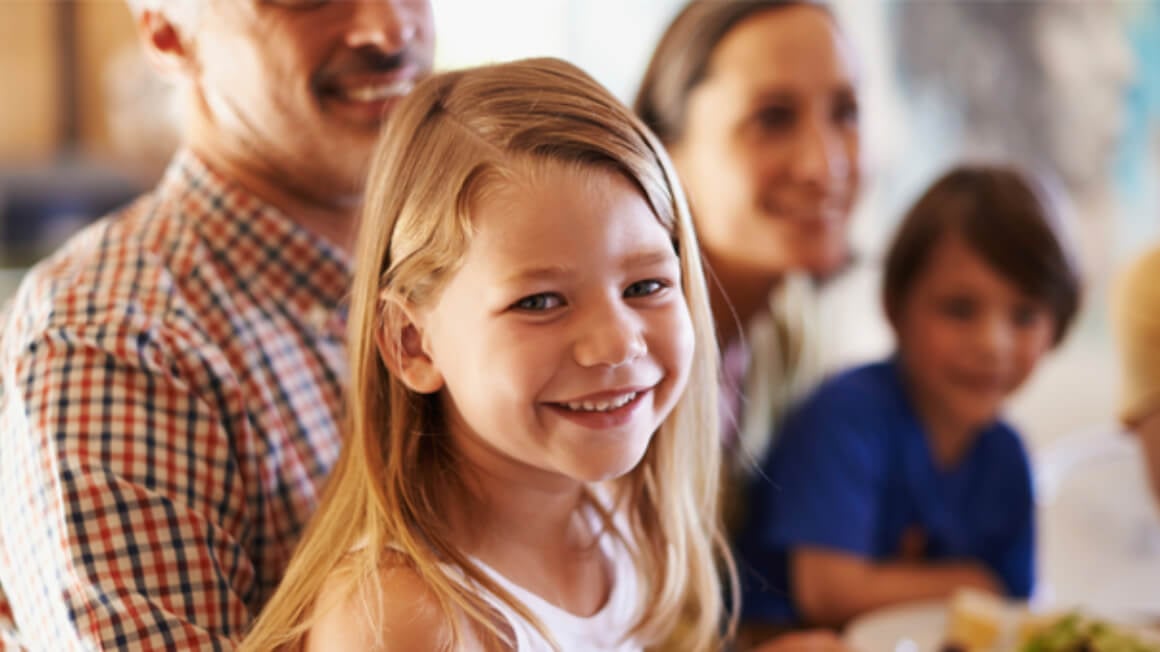 St. Vincent de Paul is a long-running and well-trusted charity that works to promote social inclusion and alleviate poverty in Ireland. Their work is carried out in all sorts of ways, through charity shops, educational programs, research, and public appeals. You can get involved in a way you feel most passionate about. This could be by lending a hand in one of their many charity shops, youth programs, education, community, and social activities. However you help, you're contributing to their impact. 
DON'T DIE OUT THERE! …Please 🙂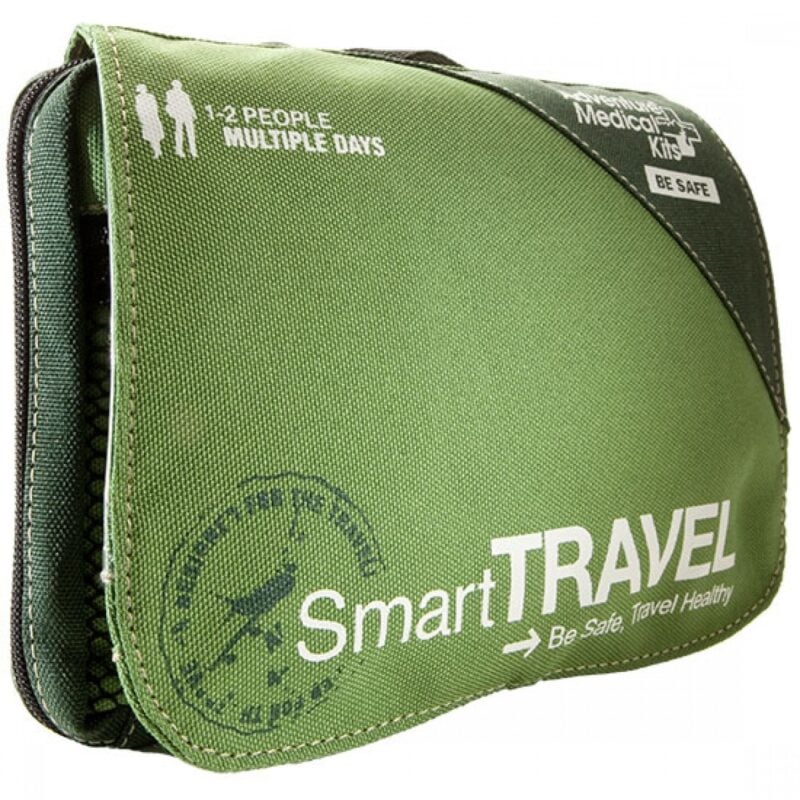 Things go wrong on the road ALL THE TIME. Be prepared for what life throws at you.
Buy an AMK Travel Medical Kit before you head out on your next adventure – don't be daft!
Buy on REI
Buy on Amazon
What to Expect When Volunteering in Ireland
We've said it once and we will say it again, every volunteer project in Ireland (or anywhere in the world for that matter) will be different from the other. Specifics like accommodation and workload will vary greatly, and we suggest you clarify with your host/the organization before you arrive so you know what you're signing up for!
Accommodation 
If you volunteer through Workaway or Worldpackers, you can expect that accommodation will be included as a part of the exchange. This could be your own private room on a family farm, a dorm room in a hostel or a tent in someone's backyard. What did we tell you, it varies from place to place!
For those who opt for a DIY volunteer project with an organization, it's likely that you'll have to organize your own accommodation for your stay. Us travelers are pretty familiar with platforms like Airbnb, HostelWorld, and Booking.com – all of those options are a good shout to organize short-term accommodation while you're volunteering in Ireland. 
Work Hours and Days Off
With most projects, you can expect to work between three and nine hours per day. You'll usually have one or two full days off per week to explore the area and relax. 
On DIY projects, the working hours will depend on your availability and how much of your time you're prepared to give the cause. This is a topic we really recommend you chat about with your hosts/the organization in advance. 
The people who take advantage of volunteers are few and far between – we want to stress this – but you want to make sure you feel you're participating in a fair exchange. 
On one hand, you don't want to work longer than you think is fair per day. On the other, organizations want volunteers who are prepared to put in the work it takes to get the job done. It's best for both sides to know what to expect from the other, and to avoid any misunderstandings!
Getting around
Ireland is not a huge country, and getting around by car gives you a lot of flexibility to explore the countryside and hidden gems. In saying that, if you're volunteering, you probably don't want to be paying for a car rental every day.
Lucky for you, the public transport system is great, and it's easy to get around on busses and trains. 
If you're based in a big city like Dublin, there's extensive public transport that should make it easy to get from A to B. A bike is also a good shout for zipping around! 
The compact size of Ireland, and its picturesque landscape, makes it a great destination for cycling. Just be sure to check the forecast, as the country is known for strong winds and drizzly weather. 
Dos and Donts 
Dos:
Do embrace Irish culture! Imagine the pubs, the beer, the dancing and the lush landscapes. The Irish are famously welcoming and kind people. You'll get the most out of your experience if you embrace their way of life.
Do ask questions about the project, like about the expected hours, days off, accommodation etc, before you arrive!
Do check reviews from past volunteers on the project to see what they thought.
Do tell your hosts what you like and are good at so they can figure out how to best use you.
Do communicate your expectations with your hosts.
Don'ts:
Don't stay in a situation you're not comfortable with. Communicate with your host or organisation. If you can't work it out, your time is precious and you're not obliged to stay.
Don't slack off. You're there to help out, not just for a holiday.
Don't forget to have a good time. Remember, you're allowed to have fun even when you're helping save the world.
Final Thoughts 
Volunteering gives you the chance to give back to the community, but it also gives you the chance to learn new skills, make new connections and get to know a different corner of the world. 
Hopefully we have answered some of the questions you had about your volunteer trip to Ireland.
Now get those bags out, get packing and maybe we will meet you there. 
But don't forget to sort your travel insurance before you leave!
Month to month payments, no lock-in contracts, and no itineraries required: that's the exact kind of insurance digital nomads and long-term traveller types need. Cover yo' pretty little self while you live the DREAM!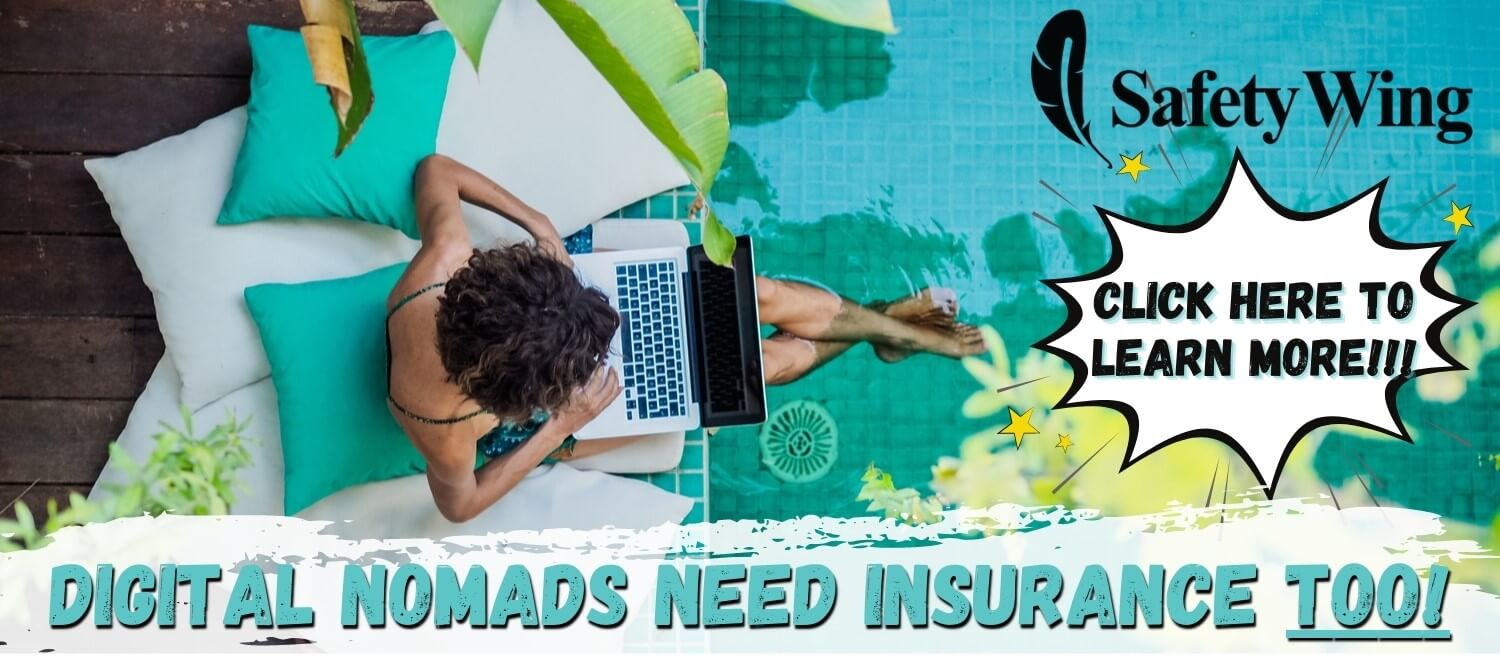 SafetyWing is cheap, easy, and admin-free: just sign up lickety-split so you can get back to work! Click the button below to learn more about SafetyWing's setup or read our insider review for the full tasty scoop.
---
Thanks for reading – that was fun! 😀
We bring you epic FREE content!
Find out how YOU can help support us.
We're a big site with a big team and this job isn't always easy. But we do it because we love it – we love providing epic and free content. We love the knowledge that our content keeps you adventuring. We don't ask for money, but if you'd like to find out how you can help the site in more organic ways, click the button below.
Thank you for your support 🙂
---
Bye for now, but not forever!
If you want MORE top-tier Broke Backpacker content like this, then sign up for our weekly newsletter below to get the latest and greatest!
And for transparency's sake, please know that some of the links in our content are affiliate links. That means that if you book your accommodation, buy your gear, or sort your insurance through our link, we earn a small commission (at no extra cost to you). That said, we only link to the gear we trust and never recommend services we don't believe are up to scratch. Again, thank you!