Ireland is a melting pot of heart-pounding natural sights and charming cities humming with culture. What's more, the hospitality of the Irish is almost as legendary as the country's Celtic mythology. The best trips to Ireland give you the chance to experience the works.
Planning to travel to Ireland for your next adventure? Great, then the next question is exactly how to get around the Emerald Isle? Although Ireland is easy to get around independently, it's also one of those places that's a heck of a lot of fun to explore as a group. An organised Ireland vacation also means you get insider info from your guide on the best places to eat and where to grab a lovely pint of stout. Besides, at the end of the day, it just saves you so much hassle of planning everything yourself. Sometimes, a budget Ireland tour can work out cheaper in the long run as well.
That's why we've put together a guide to the best trips to Ireland that take you around all the highlights. Our friends at GAdventures and Intrepid have three tours that are suited to adventurous wanderers. If you don't fancy a multi-day group tour, then scroll down to the best Ireland day tours instead.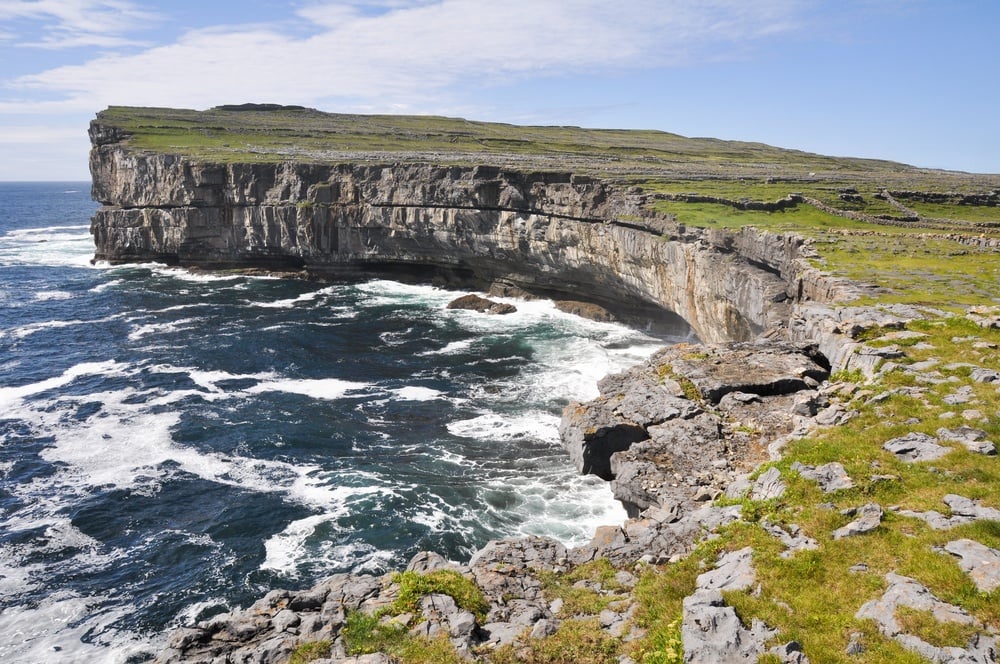 Best Tours to Ireland
As much as we love Dublin, it would be a crime to book a vacation in Ireland and not explore the rest of the country. The best trips to Ireland factor in time to hang out in the energetic capital, plus a wander on the wilder western coast.
One of the best things about travelling in Ireland is that distances aren't as immense as in larger countries, say Australia, Thailand and the US. The longest drives you're looking at in the itineraries we've sourced are the 4-hour drives between Dublin and Killarney, Galway and Derry.
Essentially, what you're looking for is a tour that takes you to the hotspots and works with your budget. And now, let's take a look at the best Ireland tours.

Unlock Our GREATEST Travel Secrets!
Sign up for our newsletter and get the best travel tips delivered right to your inbox.
Trip Details
Days: 9
Price: From $1,900 USD (usually $2,240 USD)
Group Size: Max 12
Fitness Required: Average
Accommodation: Hotels/guesthouses. Solo travellers have the option to book a private room.
Meals: 8 breakfasts, 1 lunch
Service Level: Standard (comfortable but not luxury)
This 9-day adventure packs in all of Ireland's finest natural landmarks. It even adds a few extra days to explore neighbouring Northern Ireland. If you're not already aware, Northern Ireland is a part of the UK -along with Scotland, Wales and England. Ireland, or more formally – the Republic of Ireland, is an independent country. From a travelling perspective, the main thing you need to know is that you'll need to budget with Euros for Ireland and sterling for Northern Ireland and will need a separate visa to enter the UK.
But now, back to the Highlands of Ireland trip. What we love about this one is that it allows a decent chunk of time for exploring cities on your own. This is great if you're feeling daunted at the thought of spending all your time parading around as part of an organised tour. Important tour inclusions to note include entry to Giant's Causeway and a tour of the Old Bushmills Distillery – the oldest in Ireland. This itinerary offers a great balance of city culture and outdoor exploration, plus some gentle hiking suitable for all abilities.
The Highlights of Ireland – Plus tour is also the cheapest option that we've found for seeing the best of Ireland, particularly with the number of admission tickets the tour includes.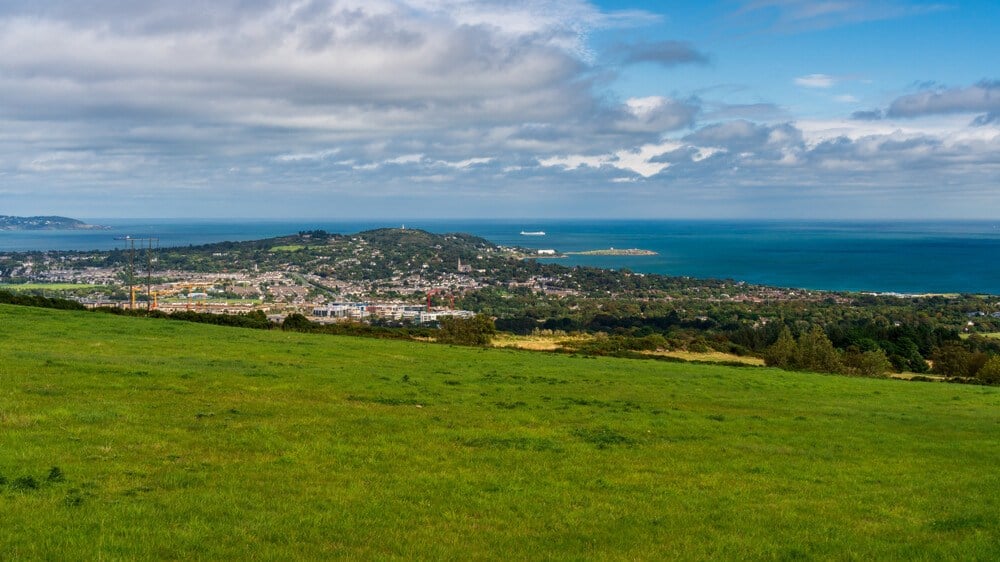 Who is this tour best for?
25-40-year-olds, solo travellers, couples. Those who want to mix up guided activities with free time. Anyone who wishes to experience both rural and urban Ireland.
Cons:
Only breakfasts and one lunch are included, so you'll need to budget for all other meals (and booze).
You'll visit major tourist destinations and cities rather than 'off the beaten track' spots.
Trip Details
Days: 8 days
Price: From $2,360 USD
Group Size: Max 12
Fitness Required: Average
Accommodation: Hostels and hotels. Twin-share rooms. Solo travellers have the option to book a private room.
Meals: 7 breakfasts
Service Level: Standard (comfortable but not luxury)
This trip by Intrepid is similar to GAdventures' above itinerary, but your start and finish cities are reversed. We recommend checking out which option gives you the best deal on your flights and going from there.
Again, you get the chance to see the best of both sides of the border. From the towering basalt columns that form the Giant's Causeway to the windswept Aran Islands, the scenery on this tour will make your heart sing. Pubs take priority on this itinerary, so expect to spend many an evening nursing a Guinness while tapping your feet along to traditional Irish music. Due to how sociable this tour is, we recommend it to solo backpackers who want to share the experience with some new travel buddies.
Note that while the tour begins in Belfast and ends in Dublin, little time is reserved to explore the two cities. You might want to book in a few extra days at either end of the tour dates.
Who is this tour best for?
Solo travellers, photographers, couples. Anyone who wants to experience rural and urban Ireland as well as squeeze in a visit Northern Ireland.
Cons:
Again, you'll need to budget for your meals besides breakfast.
The tour covers a lot of ground at a fast pace, so at times you may feel rushed.
Days: 9
Price: From $2,890 USD
Group Size: Max 16
Fitness Required: Average
Accommodation: Hotels/guesthouses. Option to book a private room (solo travellers).
Meals: 8 breakfasts, 1 dinner
Service level: Upgraded/standard (quality accommodation but not luxury)
Unlike the first two trips to Ireland, the Iconic Ireland tour by GAdventures stays exclusively within the Republic of Ireland. Spread over 9 days, this one has slightly less travelling and is a good option if you prefer to travel slow.
The sights you will see are in keeping with the first two itineraries, with the addition of Cork. This bonnie city is a lovely blend of romantic waterfront views, snug pubs, and artisan coffee shops. You'll explore ancient castles, seaside villages, and historic churches as you connect with Ireland's fascinating culture.
Another highlight of this trip is the chance to take a cruise along the Cliffs of Moher. This is a great opportunity for wildlife enthusiasts and photographers to get some memorable shots. Some further special touches on this tour include a dinner accompanied by storytelling and a whiskey and chocolate tasting.
The perfect recipe for romance and the best Ireland tour package for couples who aren't afraid to make a few new travel buddies on the journey.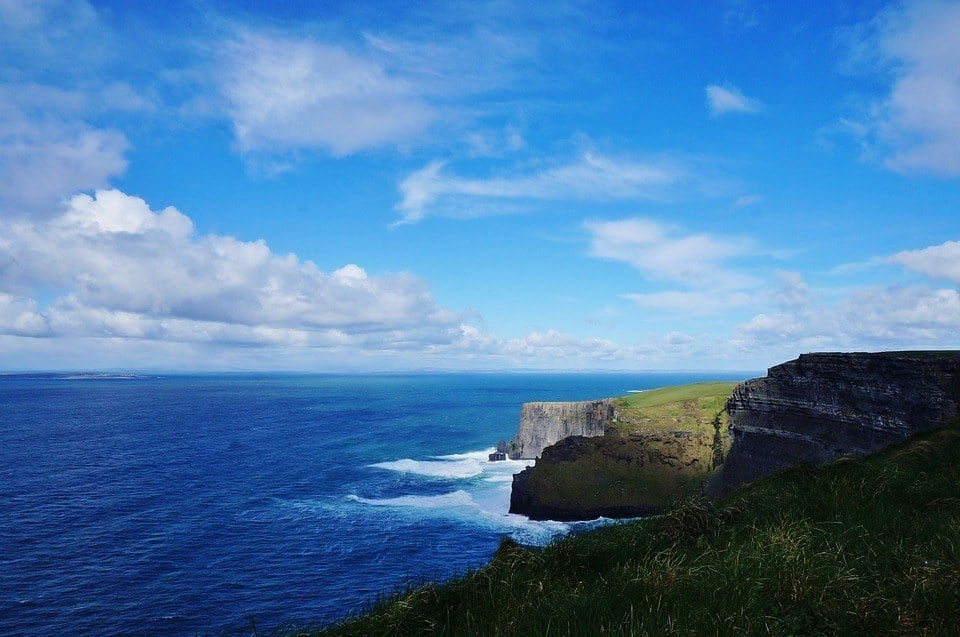 Who is this tour best for?
Couples, honeymooners, 25-40-year-olds, families. Those who are fascinated by Irish culture, cuisine, and tradition. Wildlife enthusiasts.
Cons:
More expensive than the other two options.
The itinerary misses out Giant's Causeway and Belfast.
Small Pack Problems? 😉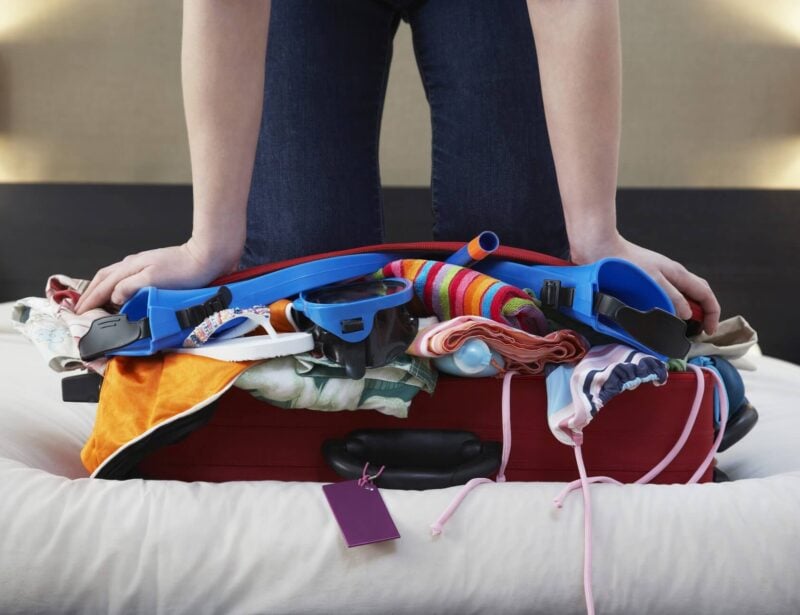 My missus travels with all her clothes in ziplock bags: don't be like my missus. UP YOUR PACKING GAME!
Packing cubes for the globetrotters and compression sacks for the real adventurers – these babies are a traveller's best kept secret. They organise yo' packing and minimise its volume too so you can pack MORE.
Or, y'know… you can stick to ziplock bags.
View Our Fave Cubes
Or Check Out the Sacks!
Best Day Tours from Dublin
Even if you decide not to book a multi-day tour in Ireland, you might still fancy a day trip from Dublin. This is less of a commitment yet gives you the chance to experience something memorable and special.
We've put together our favourite day tours from Dublin and Galway. However, due to Ireland's modest size, it's even possible to visit destinations along the West Coast as a day trip from Dublin.
Without further ado, here are the best day trips from Dublin and Galway.
Giant's Causeway and Rope Bridge Tour from Dublin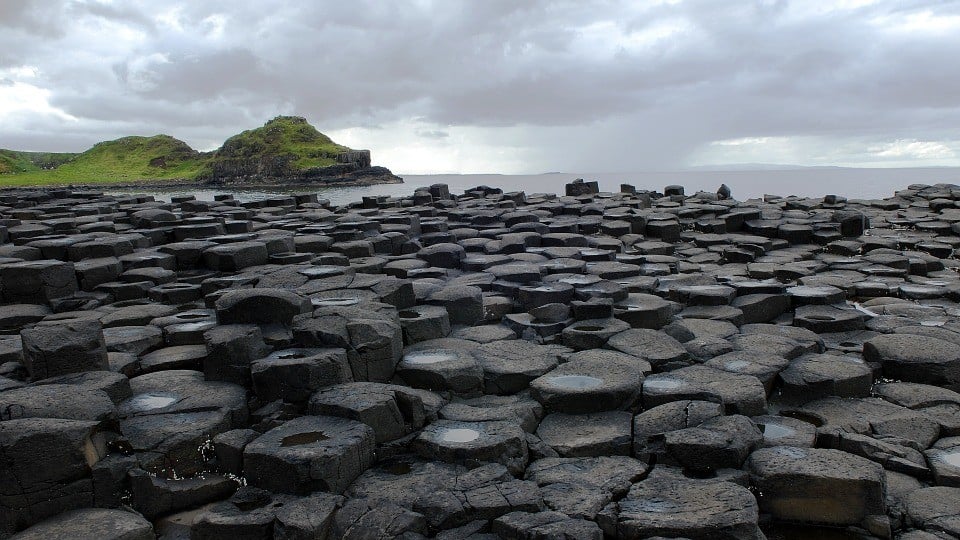 Company: Travelade
This day trip takes you over the border and into Northern Ireland, part of the UK. But at least there's no need to worry about visas and immigrations queues, phew.
Anyway, the spectacular columns that form the Giant's Causeway were the result of a volcanic fissure eruption. A haven for photographers, they look as if they should be in a fantasy movie. Oh wait, they already were! That's right, if you're a Game of Thrones fan, you'll have seen these in the hit TV show. When the weather is agreeable, you can walk across the Carrick-a-Rede Rope Bridge. Known for being one of the scariest bridges in the world, this sways 30m above the roaring sea.
You'll spend around 1.5 hours at the Giant's Causeway, which allows plenty of time for photos. Besides seeing Northern Ireland's only UNESCO World Heritage Site, this trip includes a whistlestop detour to Belfast. Plus, on the way home, you'll drop into a couple of other spots, including the Dark Hedges and the ruins of Dunluce Castle.
The Whiskey Trail Dublin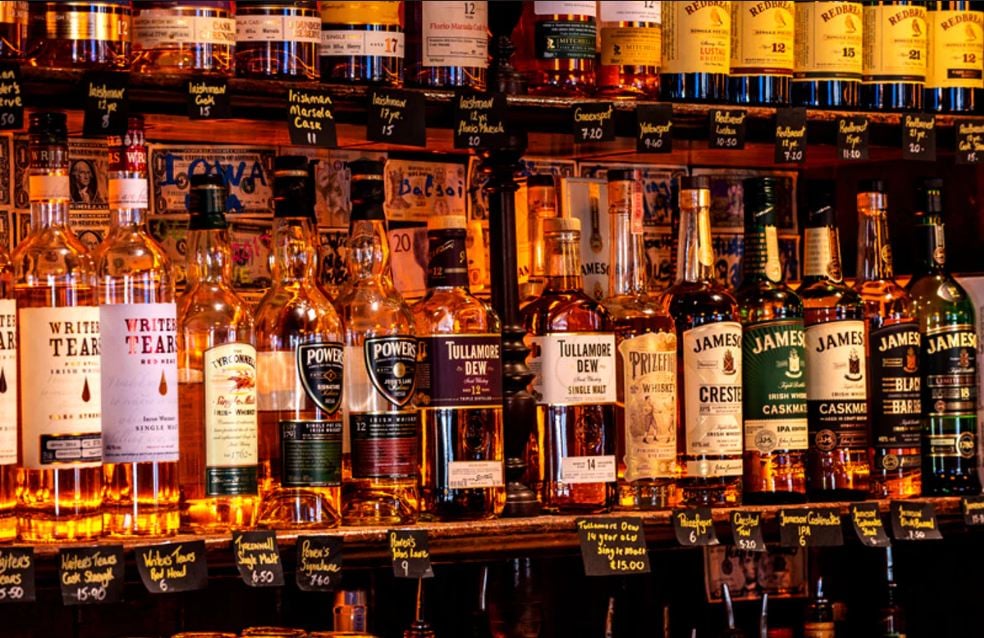 Company: Travelade
No vacation in Ireland can be complete without a pub crawl of some kind. The Whiskey Trail Dublin gives you the chance to class things up a little and escape the typical backpacker bar hop.
This tour gives you a chance to experience the authentic, fiery flavours of Irish whiskey while you get the inside scoop on Dublin's nightlife. This 2.5-hour tour with a real-life Dubliner means you get to drink at the places where the locals hang out. Your guide will also tell you all there is to know about the water of life along the way, as you leisurely hop from pub to pub.
Choose the afternoon option (2 pm) or go with the evening slot (6 pm) to kickstart a night on the town. What can we say, Irish evenings can nip you to your bones and sometimes the hard stuff is the best way to warm up!
Company: Airbnb Experiences
Fancy getting off the beaten track during your Dublin vacation? How about ditching the city for a day of hiking through the verdant mountains just a short drive out of town? This day trip from Dublin takes you to Dundrum, where your knowledgeable guide will lead you on a hiking trail through an evergreen forest. The complete Dublin Mountains Way is a lengthy trek of 46km. However, this day trip just takes you along a shorter stretch that gives some of the best panoramas.
Along the way, you'll learn about Celtic mythology, Gaelic history, and discover ancient tombs. Depending on the season, you might get to forage for berries before calling into a secret location for a rustic lunch.
This tour lasts approximately six hours, and transport to and from Dublin is by local bus. 
Company: Get Your Guide
This full-day tour gives you the chance to experience the luscious landscapes of the 'Garden of Ireland.' The Wicklow National Park features untouched scenes of rivers, lakes and mountain vistas. This day trip from Dublin also includes a tour of the 6th-century Glendalough monastery and a visit to see the famous Guinness estate. With such a mix of sights, this is the best Dublin tour package for photographers looking for a day out to get snap happy.
This day trip from Dublin also includes a tour of the 6th-century Glendalough monastery and a visit to see the famous Guinness estate. In between taking photos and hiking, you can sit back and relax as your tour guide drives you along some of the most enchanting, scenic routes in Ireland. In fact, it's worth noting that hiking isn't a major part of the excursion; you should expect to hike for 1.5-2 hours.
Transport is via a private minibus and the day trip lasts 8 hours.
Best Day Tours from Galway
Over on Ireland's wild, West Coast, you have the awesome city of Galway. This is the perfect base for any adventurous outdoor activities you want to do whilst on vacation in Ireland.
Company: Airbnb Experiences
You'll feel like a true Celt when you take to the sea for a spot of kayaking in the Atlantic Ocean. We will say that if you are planning an Ireland winter tour, this trip is best suited to those with some sea kayaking experience – or at least with a good level of fitness. This strip of coastline is rough, particularly outside of the summer months; you do need a bit of strength to chop through the waves. But we think this adds to the adventure of this trip!
As you paddle, you can admire the jawdropping scenery of the rugged West Coast. You'll glide through caves and have the opportunity to plunge in for a swim if you dare. Keep your eyes peeled for a seal – and possibly even a dolphin or two.
This sea kayaking adventure takes 2.5 hours and is led by a professional kayak guide. Novice kayakers and children are welcome, and you have the choice between a single or a tandem kayak. All participants receive a wetsuit, too, regardless of the weather.
Burren Guided Walk
Company: Travelade
Located in County Clare, the Burren is one of Ireland's most beloved national parks. Here, you will find a cocktail of alpine, arctic and sub-tropical plants side by side among the limestone karst. The Burren is one of the most geologically fascinating places in Ireland. Your guide is a geologist who will tell you all you could possibly want to know about the flora and fauna of this unique landscape.
This guided walk is a short 5.5 km but requires a moderate level of fitness due to the nature of the terrain. After all, the Burren comes from the Irish term 'Boíreann,' which means 'rocky place.' You should allow 3-5 hours for the hike.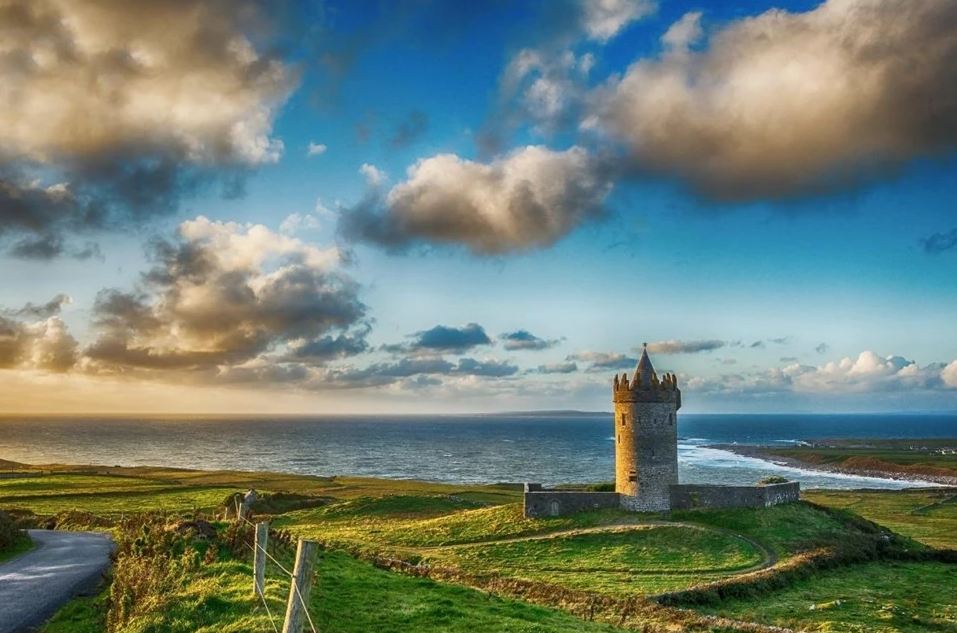 Company: Get Your Guide
Not that we're biased, but we think a stop along the Wild Atlantic Way is what marks one of the best tours in Ireland. If you're not biting the bullet and signing up for a full multi-day tour, then at least make sure you schedule a day trip.
The Aran Islands and Cliffs of Moher are two of the most impressive sights you'll clap eyes on while in the country. This boat cruise gets you up nice and close with the iconic cliffs and allows sweeping views across the wild Atlantic Ocean.
Galway is the perfect base from which to explore these natural attractions. This tour takes a full day (10 hours). However, if you're based in Dublin for your vacation, you can book this day trip from Dublin to the Wild Atlantic Way.
Company: Klook
Inishbofin Island is a small island off the coast of beautiful Connemara, so you'll need your sea legs for this outing.
Before you hop aboard your trusty vessel, you will take in the diverse landscapes of Connemara. Mountains, bogs, lakes, heathland – this is Ireland at its purest. Keep your eyes peeled for friendly Connemara ponies, a breed unique to Ireland. After some local grub and a craft brew in the picturesque fishing village of Cleggan, you'll sail away to Inishbofin.
The island itself features a number of historic ruins, as well as some dramatic cliffs and blowholes. It's a feast for the eyes and an opportunity to experience the raw beauty of Ireland.
Allow 12 hours for this day trip, with all transportation to and from Galway provided.
Is This the Best Daypack EVER???
Quick Guide to Visiting Ireland
Best Time to Visit Ireland
Ireland is one of those places you can visit year-round due to its mild, northern European climate. However, it's worth noting that winters can be cold and very wet – with the most rainfall coming during December/January. If you do plan a trip to Ireland in winter, you'll want to bring plenty of woollies and waterproofs. You might spot a dusting of snow on the mountains during winter, but it rarely reaches the lowlands.
During spring/summer, Ireland receives glorious sunshine and 16-18 hours of sunlight. Average summer temperatures linger around 16-20°C, and the driest month is usually June. Personally, we love the shoulder seasons of March-May (spring) and September-November (autumn) when the weather is pleasant for hiking and the cities are less crowded.
Travel Insurance for your Ireland Trip
If you do book one of our recommended multi-day tours to Ireland, one requirement is that you take out travel insurance. However, even if you don't book an organised tour, insurance is still something you should at least look into, particularly if you're planning on hiking. Those emergency helicopters don't come cheap if you take a tumble!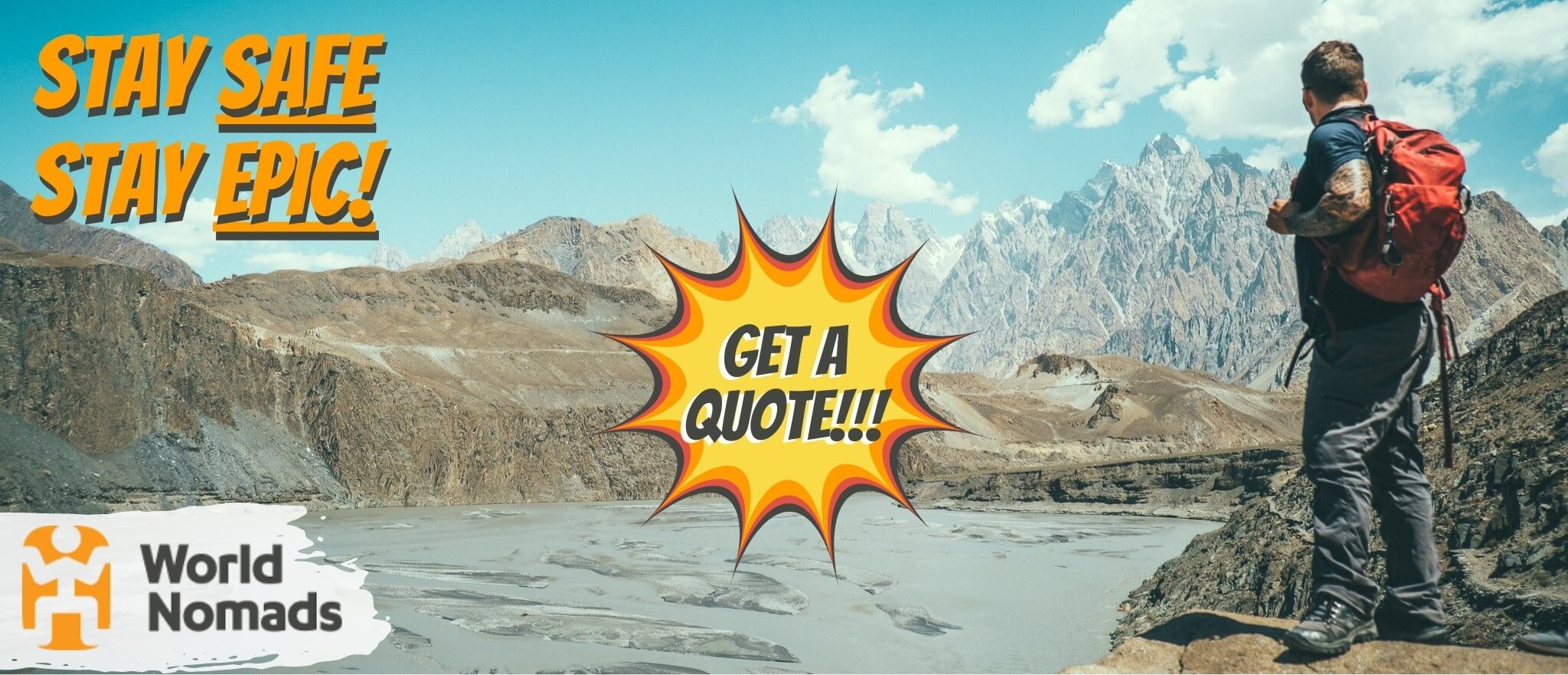 World Nomads' mission is to support and encourage travellers to explore their boundaries. They offer simple & flexible travel insurance, and safety advice to help you travel confidently.
They've been doing it since 2002 – protecting, connecting, and inspiring independent travellers just like you.
Get a quote below or read our in-depth review!
World Nomads provides travel insurance for travelers in over 100 countries. As an affiliate, we receive a fee when you get a quote from World Nomads using this link. We do not represent World Nomads. This is information only and not a recommendation to buy travel insurance.
What to Pack for Ireland
When it comes to what to pack for trips to Ireland, the good news is you don't need anything too technical. Most of the hiking is moderate and there's no whopping peaks or glacial trekking to factor in. One thing we will say is to prepare for all kinds of weather, as the climate is mild yet temperamental. Bring layers for a spring/summer Ireland vacation, and warm clothes for an autumn/winter visit.
Waterproof jacket (regardless of the time of year you visit)
Warm, knitted jumpers and/or thermals (for an Ireland winter tour)
Comfy trainers or pumps (for exploring cities)
Thick socks
Warm pyjamas
Universal adaptor
Hat, scarf and gloves (winter)
First Aid Kit
Reusable water bottle (you can drink the tap water everywhere in Ireland)
DON'T DIE OUT THERE! …Please 🙂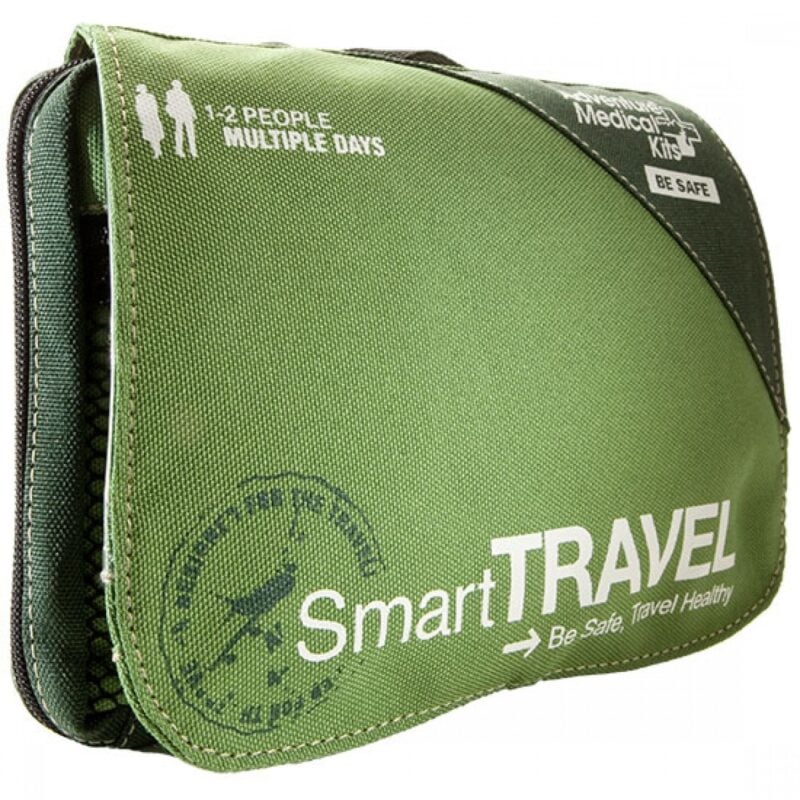 Things go wrong on the road ALL THE TIME. Be prepared for what life throws at you.
Buy an AMK Travel Medical Kit before you head out on your next adventure – don't be daft!
Buy on REI
Final Thoughts on the Best Trips to Ireland
And there you have it, that's all we have to say about the best trips to Ireland. If the Emerald Isle wasn't already on the top of your travel wishlist, we hope it is now.
We know that organised tours aren't every traveller's cup of tea. But, as we say – these trips do have plenty of benefits that can't be discounted. You can make new friends and connect with the country through the eyes of your local guide. Ireland is an easy country to explore independently, but it isn't cheap and sometimes a tour actually works out cheaper. Especially when you get tours and admission tickets included.
If you're mulling over the decision, we vote the Highlights of Ireland – Plus trip as the best overall trip to Ireland. Especially at the current price – it's number one Ireland budget tour at the time of writing.
Whichever trip you choose, may the luck of the Irish be with you! Oh, and go easy on the Guinness before you fly back home.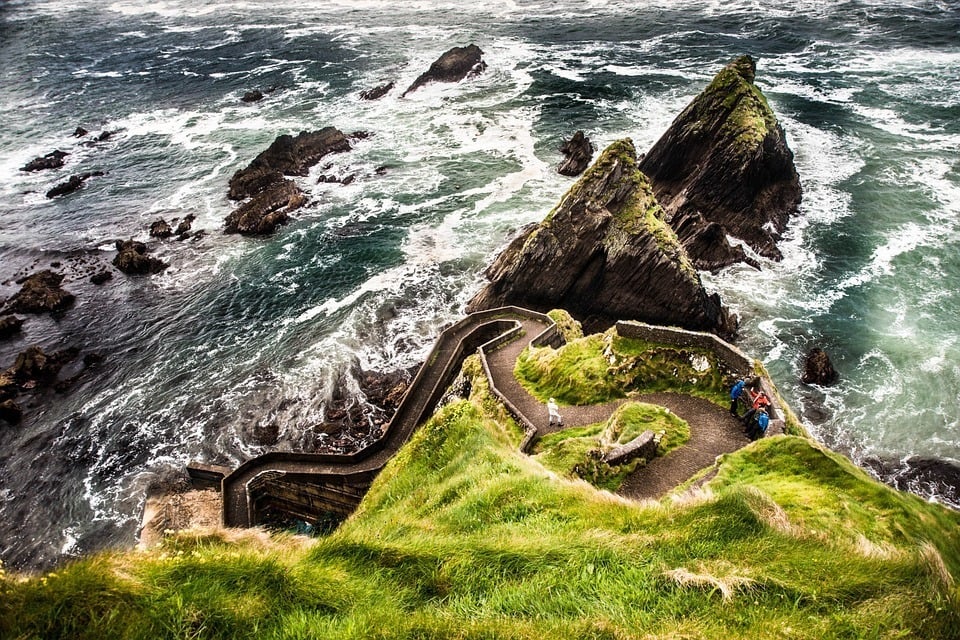 ---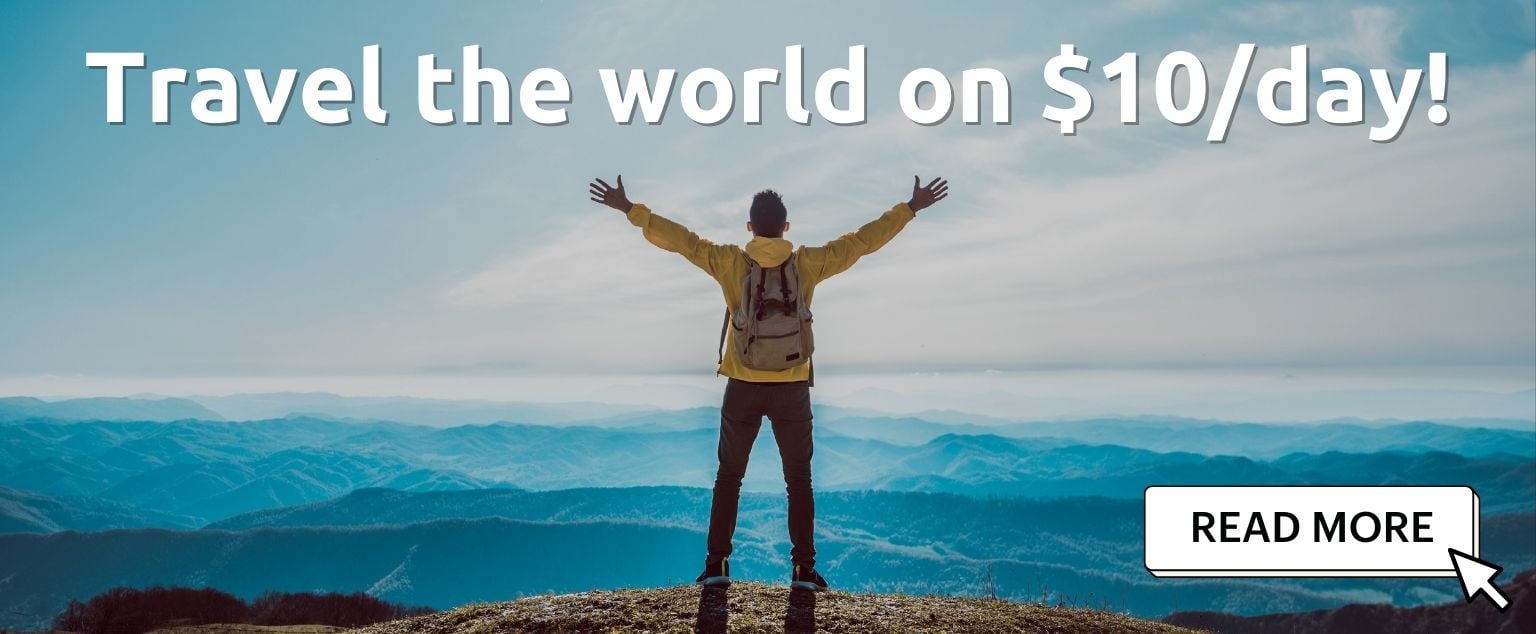 And for transparency's sake, please know that some of the links in our content are affiliate links. That means that if you book your accommodation, buy your gear, or sort your insurance through our link, we earn a small commission (at no extra cost to you). That said, we only link to the gear we trust and never recommend services we don't believe are up to scratch. Again, thank you!