The misty land of Ireland is a majestic haven that can offer the perfect backdrop for relaxation and rejuvenation. With craggy coastlines, rocky cliffs, rolling hills, and charming small villages, it has a calming atmosphere that makes it the perfect place for a yoga retreat.
A yoga retreat in Ireland allows you to connect to nature, to yourself, reduce stress and improve your mood. Not only this, but yoga is a meditative form of fitness that increases your strength and flexibility, whilst also calming your inner self.
If you're looking for an Ireland yoga retreat but don't know where to look, or what to look for, then don't worry, I've got your back. In this guide, I'll be going through everything you can expect from a yoga retreat and showing you 10 of the best retreats in the country.
So when you're ready, go take a look.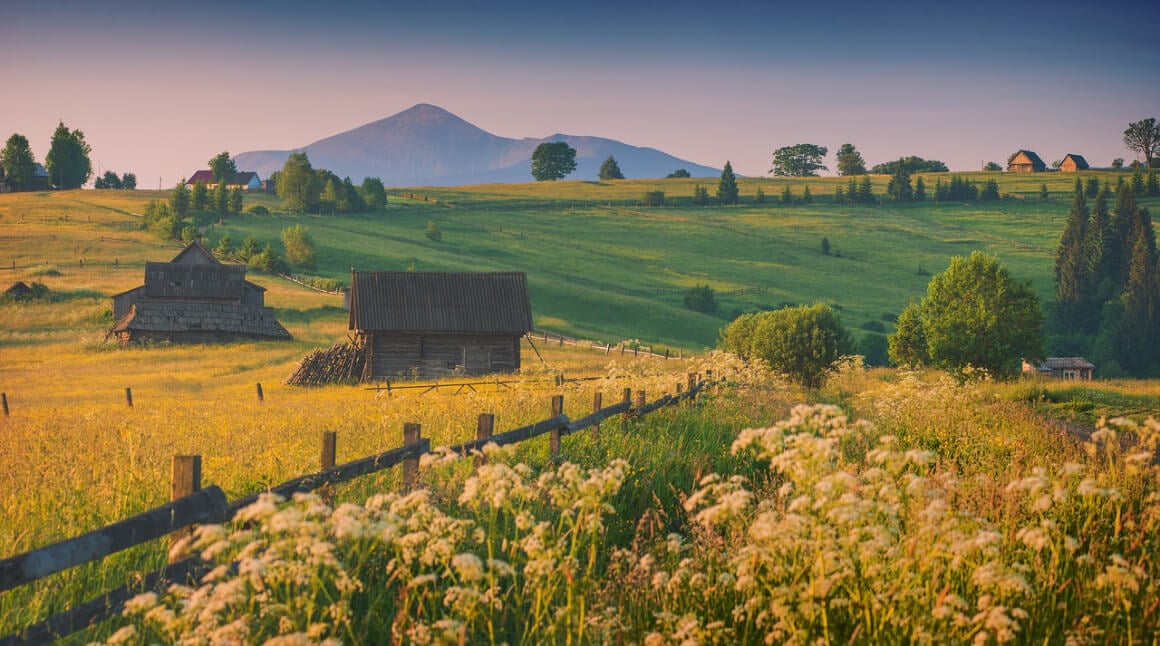 Why Should You Consider a Yoga Retreat in Ireland?
You probably have a very busy life; one that's filled with children, family, work, friendships, goals, exercise, and chores. In the face of all the busyness and tasks, it can often get overwhelming.
You probably have the best intentions for your physical, mental, and emotional wellness, but don't have the time or the mental space to focus on them. That's what a retreat can give you. It's dedicated time away from the regular flow of your daily life where you can entirely focus on yourself.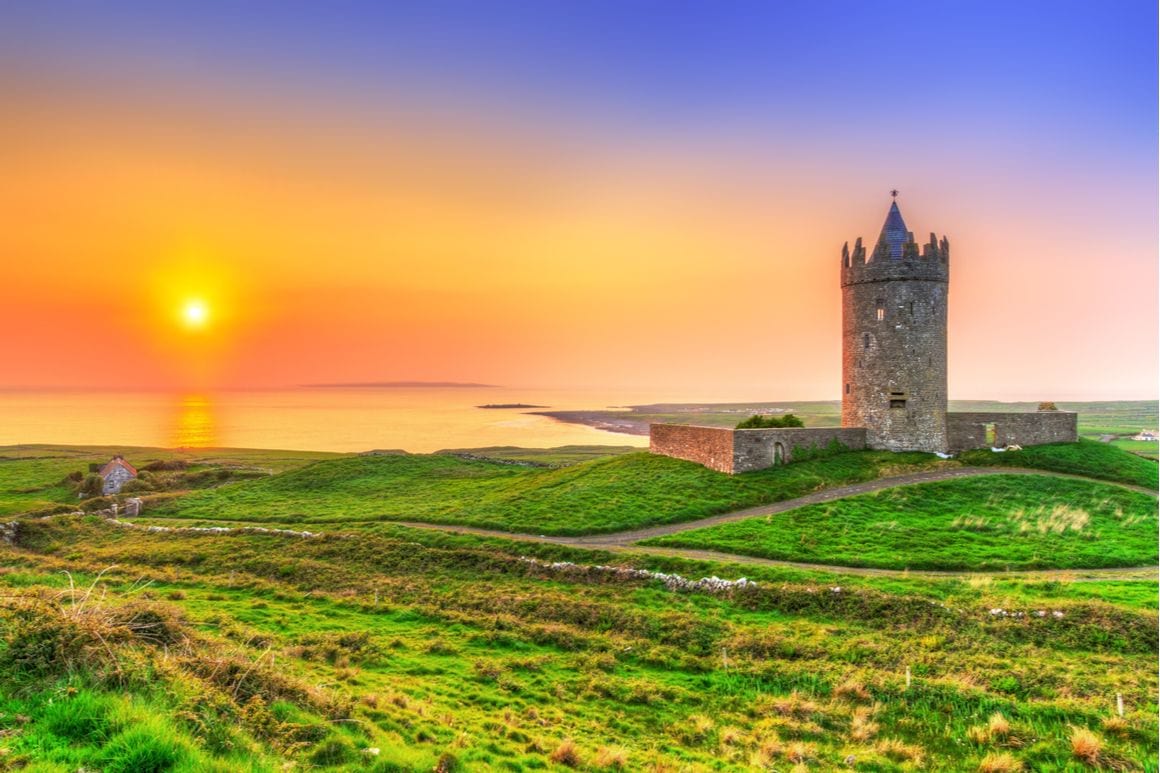 It doesn't matter what your goals are for the retreat, whether you just want to relax, work on your fitness or find spiritual healing, a yoga retreat in Ireland can offer all of that.
Going on a retreat gives you the tools to learn new practices and techniques to take home and adopt in your daily life. It allows you to build a routine and make more time for your spiritual, mental, and emotional health. It can reduce stress, improve mood, and help you to relax and rejuvenate.
What Can You Expect from a Yoga Retreat in Ireland?
When you go on a yoga retreat in Ireland, you can, of course, expect to do yoga, but the intensity and the practices vary widely. Some retreats offer classes once or twice a day, while others offer more relaxed schedules.
That's why you need to be thorough when you're choosing your retreat, to ensure that you get the practices that you're looking for and that the retreat is as fulfilling as you hope.
In terms of the yoga disciplines, these vary as well. Most retreats offer yoga that's based on multiple disciplines combined together. This can be a good way to get the best formula from a variety of traditions.
Most yoga sanctuaries in Ireland also offer mindfulness or meditation classes along with their practices. These pair perfectly with yoga, giving a more spiritual and mental aspect to the more physical practice of yoga. You'll also find retreats that offer workshops, as well as detox programs and spa treatments.

Unlock Our GREATEST Travel Secrets!
Sign up for our newsletter and get the best travel tips delivered right to your inbox.
How to Choose the Right Yoga retreat in Ireland for you
There actually aren't as many yoga retreats in Ireland as there are in other parts of the world, but this doesn't mean that choosing the right retreat for you will be easy. There is still enough variety to make your choice complicated, so you need to be careful and deliberate.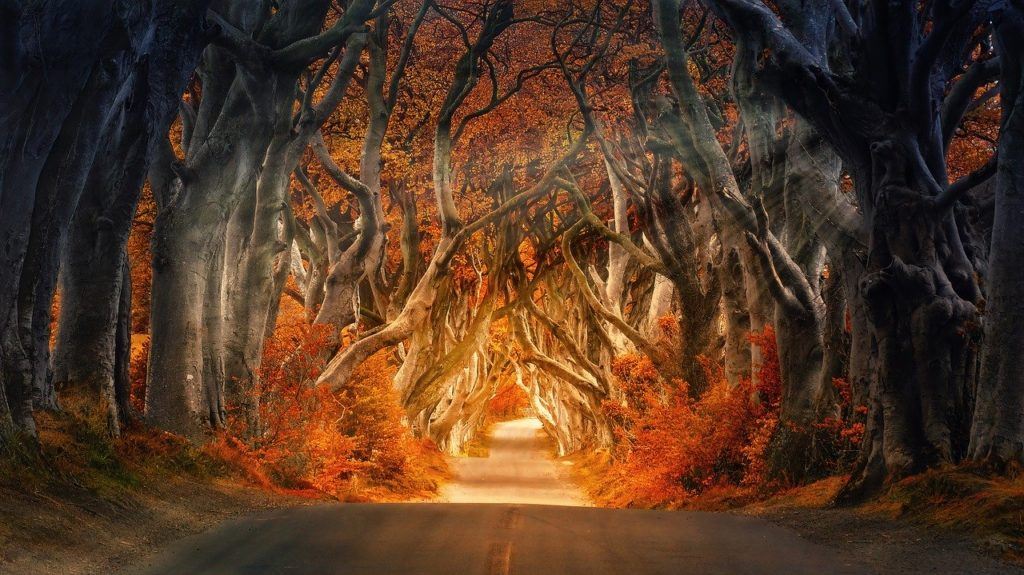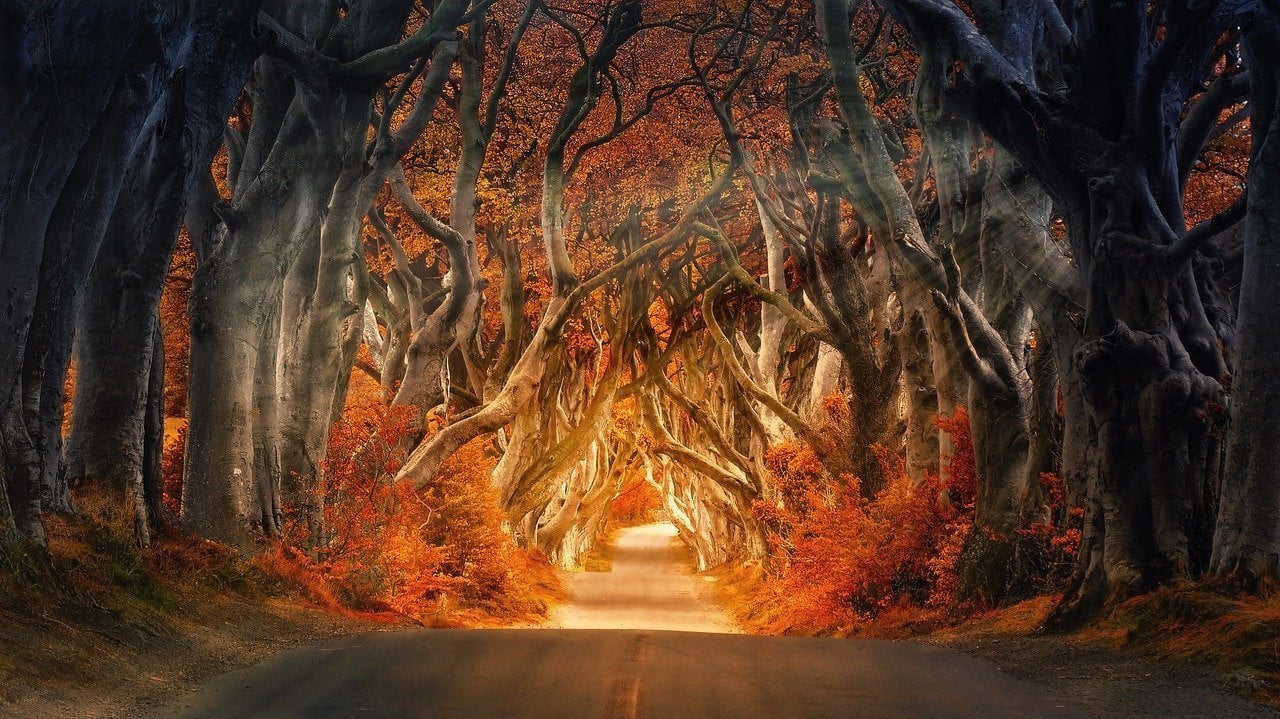 Firstly, think about what you want from your retreat, and what goals you've been ignoring or delaying that you'd like to achieve. Think about the barriers to those goals that you've encountered. The right retreat can give you tools to help you overcome these barriers, so it's important that you take them into consideration.
Thinking about your goals first will help you make the other decisions that need to be made. Next, it's time to think about the practical aspects of your decision. Let's take a closer look at the most important practical aspects to think about when choosing a yoga retreat.
Location
Ireland isn't a very large country, but it packs a lot into a small area. Most of the retreats in Ireland are located around beautiful natural areas like in the rugged mountains or along the coastline, which will help you to connect to nature during your stay.
When you're choosing the right location, make sure you take travel time into account and the attractions you want to see for the rest of your trip if you're adding a retreat as part of an Ireland adventure.
Choosing the right location means the difference between traveling long distances or having greater control over your time and movements.
For the best locations, try County Wexford for medieval architecture and coast access, Killadoon for the coast and lots of wild areas, or stay in County Galway for more recognizable sites and attractions, as well as stunning castles.
Practices
Obviously, you want to do yoga while you're at a yoga retreat, but what kind of yoga? Most retreats offer classes that are a mix of different disciplines, from Yin yoga to Hatha, Restorative, General, and Nidra yoga.
These can give you a good grounding in the most effective forms of yoga. It's a little more difficult to find retreats that only offer one type of yoga, but if that's what you're looking for, then just do a little digging.
Most retreats also offer classes that can be adjusted to all levels, so you can expect to see yogis at all stages in your class.
Meditation and mindfulness are also very common at these retreats, whether they're part of the yoga classes or taught on their own. You'll also find other wellness practices such as detox programs, healthy eating cooking classes, spa treatments, and more, depending on the cost of your retreat and how many extras you're willing to pay for.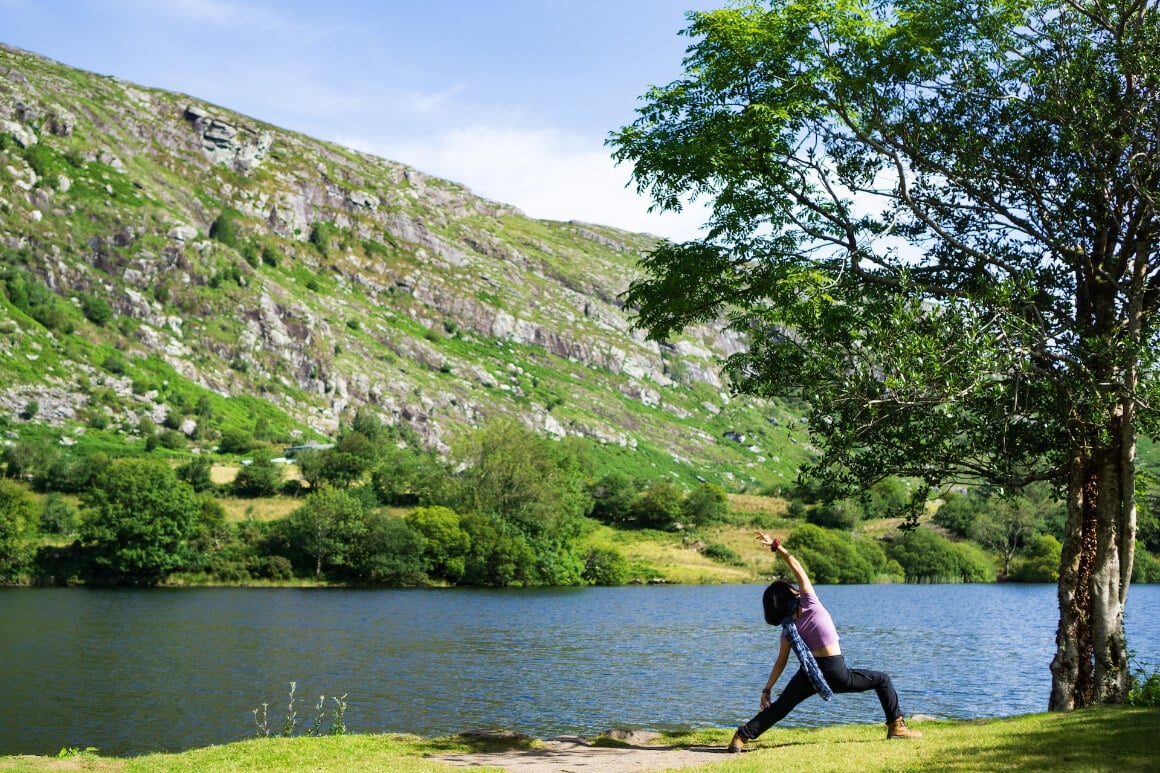 Price
Yoga retreats in Ireland are actually a little more affordable than in other parts of the world – this is mostly because of the duration. There aren't many long retreats in Ireland, so you shouldn't expect to pay exorbitant prices.
However, you'll still enjoy things like organic, locally sourced foods, life and body-changing yoga classes, and chances to explore the great outdoors.
Typically speaking, the cheaper retreats have more basic accommodation and maybe only one meal per day. They might only have one practice per day. More expensive retreats have more luxurious accommodation, action-packed itineraries and all meals included. So sometimes it can be worth paying a little more.
Just remember that if you want to do any extra activities on your retreat, such as take day trips into Dublin, you will have to pay more for this. Adding on attractions is the biggest expense if you're on retreat in Ireland.
Perks
When you're choosing your retreat, you should also look to see if the retreat offers any additional programs such as mediation, Ayurveda food science, cooking classes, or one on one sessions.
You might also find retreats that offer perks like sound bathing, journaling classes or even writing and art classes.
The perks are what separate each retreat from one another and each retreat offers something different, so it's a good idea to take a good look at some of the additional extras that are included in the price.
Duration
The duration of the retreats in Ireland tends to be very short. You can find three-day retreats, which are ideal for backpackers and solo travelers who are on a budget, and retreats up to 8 days, which is perfect for someone looking to do some real improvements on their yoga practice.
The longer the retreat, the more time to really learn the practices and do some intensive inner growth and healing. However, if you don't have enough time or enough money, then a three-day retreat can offer some intensive, life-changing programs.
The Top 10 Yoga retreats in Ireland
Want to explore beautiful, historical Ireland and your own inner self at the same time? Then here are some of the best places to do this.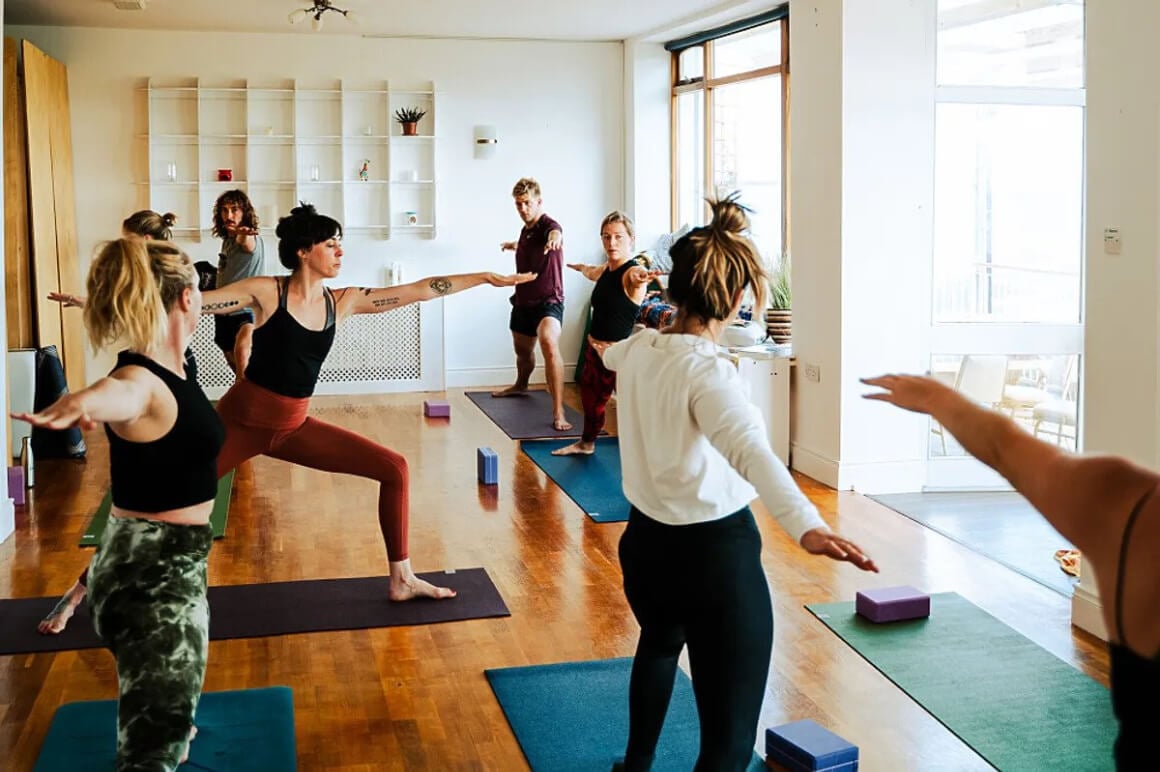 $
Killadoon, County Mayo, Ireland
This retreat is in Killadoon, near Ireland's coast in County Majo. It's a wet and wild place known for its lush natural landscapes, rugged mountains, and outdoor activities. And that's exactly what you'll love when you choose this yoga retreat in Ireland.
The yoga classes at the retreat focus on Vinyasa, Hatha, Yin, and Restorative Yoga for all levels and there are also workshops on meditation, massage, skin care, and group art classes that you'll love.
The area offers amazing hiking and local beaches where you can surf or learn to surf. And just across the road from the retreat is a spa for all your beauty and relaxation needs. It really couldn't get any better!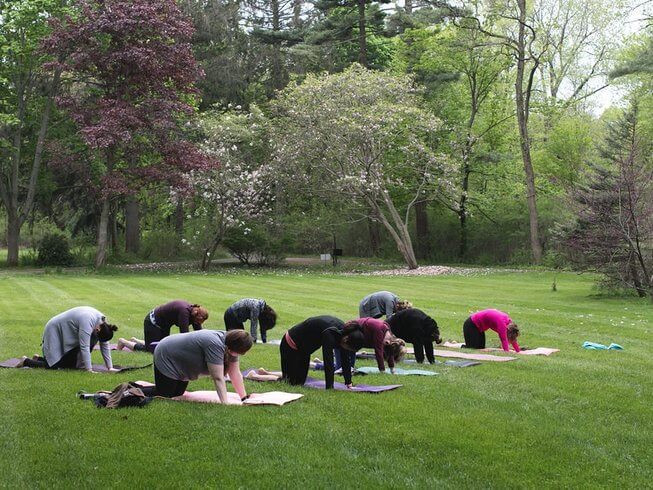 This yoga retreat is a little different. It's for anyone who wants to take the stress out of having to plan a trip and immerse themselves in Irish culture while still paying attention to their health and wellbeing.
You'll explore some of the best sites that Ireland has to offer, from castles to quaint villages, while doing yoga and meditation classes and spending an afternoon at a day spa. In fact, this retreat is the perfect way to escape the demands and pressures of your everyday life.
You'll eat delicious food made by a private chef, go on excursions to top tourist sites, and enjoy beautiful accommodations in Dublin and Killarney along the way. What better way could there be to relax and spend a week completely at the moment?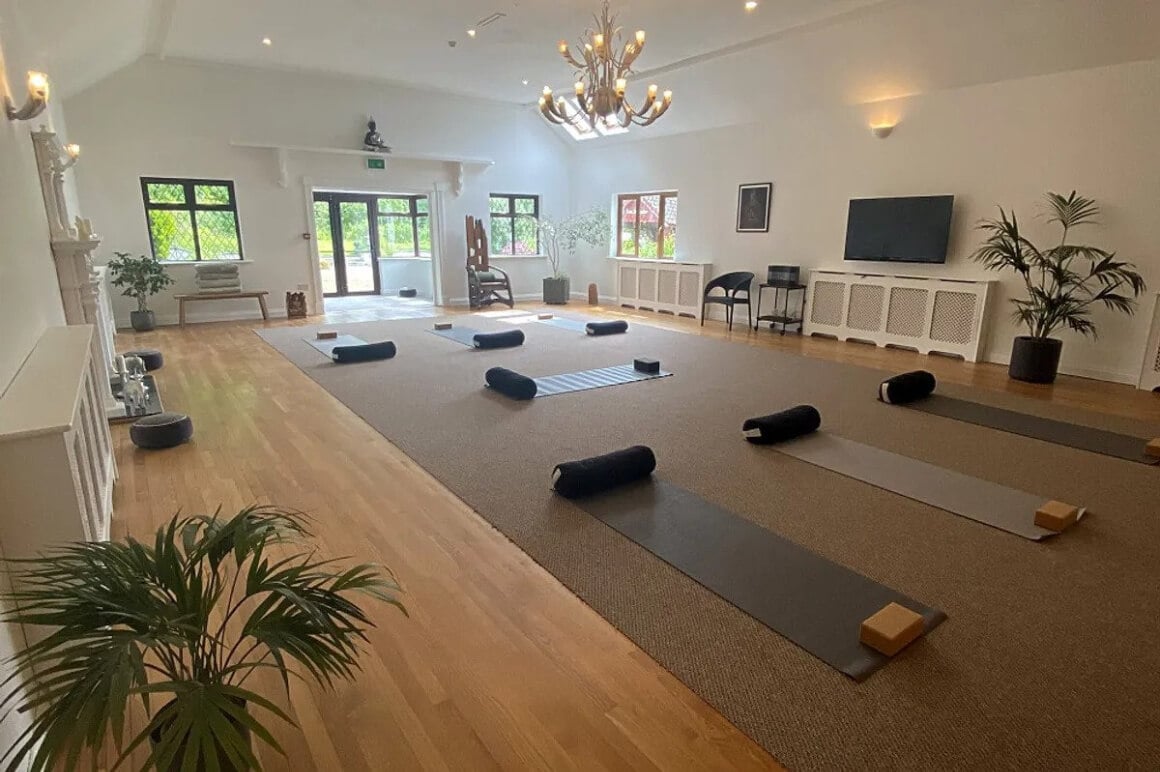 Naturally, the shortest retreat in Ireland is also the most affordable. This retreat is located in County Wexford in Ireland's south, and the county capital Wexford town is famous for its medieval lanes and architecture.
The retreat itself is located in a historic county inn that was transformed into a state-of-the-art and award-winning wellness retreat where you'll enjoy organic, locally grown food and a warm, welcoming atmosphere.
The retreat has yoga classes for all levels and really focuses on juices to clear toxins and supply concentrated nutrients to your body. If you're looking to feel lighter, more refreshed, lose weight, boost your immune system, or have more energy, then why not try some of these delicious juices?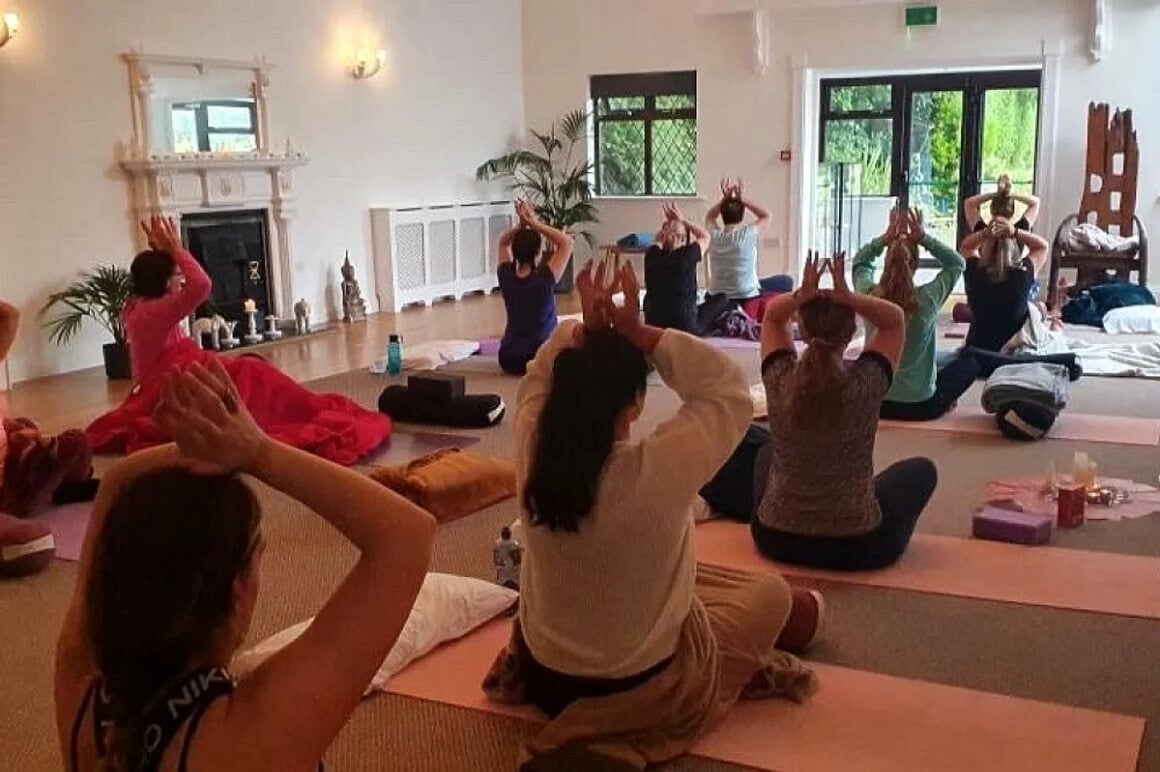 $
New Ross, County Wexford, Ireland
Yoga and meditation go together naturally, working together to strengthen your mind and your body and encourage you to go inward and focus on yourself. This is your chance to do this in the beautiful green areas surrounding New Ross on the rocky coastline of the Hook Peninsula.
This retreat is about nurturing and restoring your mind, body, and soul, so the environment is peaceful, nurturing, and nutritious.
You'll do daily yoga and meditation sessions, relax in the retreat's beautiful gardens, eat dishes that feature garden-to-table ingredients, and work on restoring your health and revitalizing your whole being.
And once it's over, you'll return to your everyday life feeling energized and centered in yourself and in your life.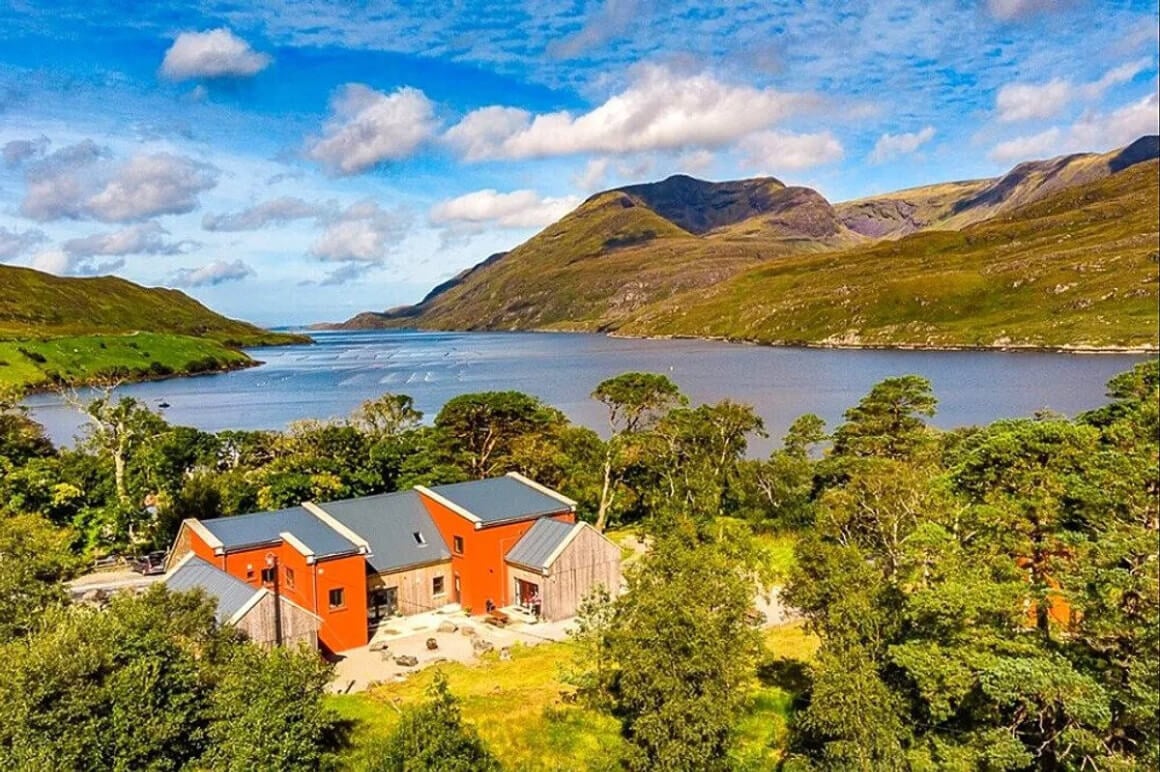 County Galway in Ireland is one of the most famous parts of the country. It's known for its wild terrain and amazing wild spaces, perfect for nature lovers, adventure seekers, and anyone who wants to reconnect with the natural world around them.
When you go on this retreat, you'll be located in the Connemara region, close to Killary Fjord, with jaw-dropping natural scenery at every turn.
This retreat is for beginner and intermediate levels and features two daily yoga classes as well as meditation sessions.
But you won't be stuck inside all day either as you'll also have the chance to take guided hikes into the surrounding wild spaces, kayak in Killary Fjord, and take the coastal walk to the local beaches. You'll be close to many of the best things to do in Galway, making for an incredible retreat and trip to Ireland.
If you're the active type, you'll love all the movement, and if you're not, then you'll start to understand the benefits of natural exercise to your health and well-being.
Have you sorted your accommodation yet?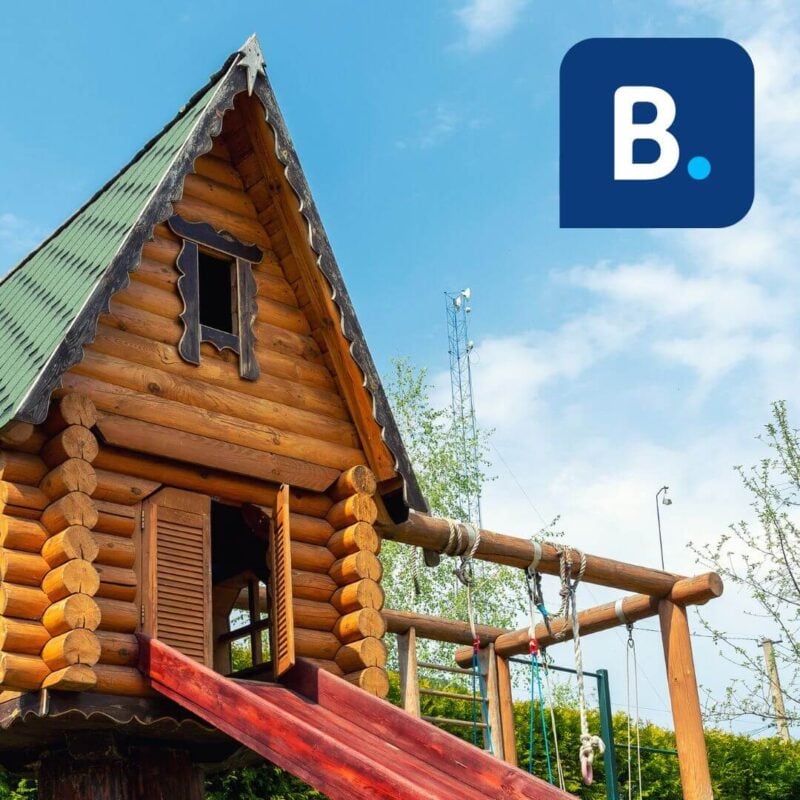 Get 15% OFF when you book through our link — and support the site you love so dearly 😉
Booking.com is quickly becoming our go-to for accommodation. From cheap hostels to stylish homestays and nice hotels, they've got it all!
View on Booking.com
$$
County Wexford, Leinster, Ireland
Are you looking for a new way to find stillness and connection with yourself and with the world? Have you ever heard of Tibetan yoga? Sometimes, it takes new ideas and new practices to help you open up and find the benefits that you're looking for.
So, why not open yourself to the restoration, inspiration, and joy that can come from Tibetan yoga?
During your time, you'll participate in five Tibetan rites yoga classes and guided meditation sessions that will take you beyond what you've already learned about this practice.
You'll also enjoy sound healing meditations and workshops that help guide you towards empowerment and happiness along with nutritional meals and comfortable accommodations.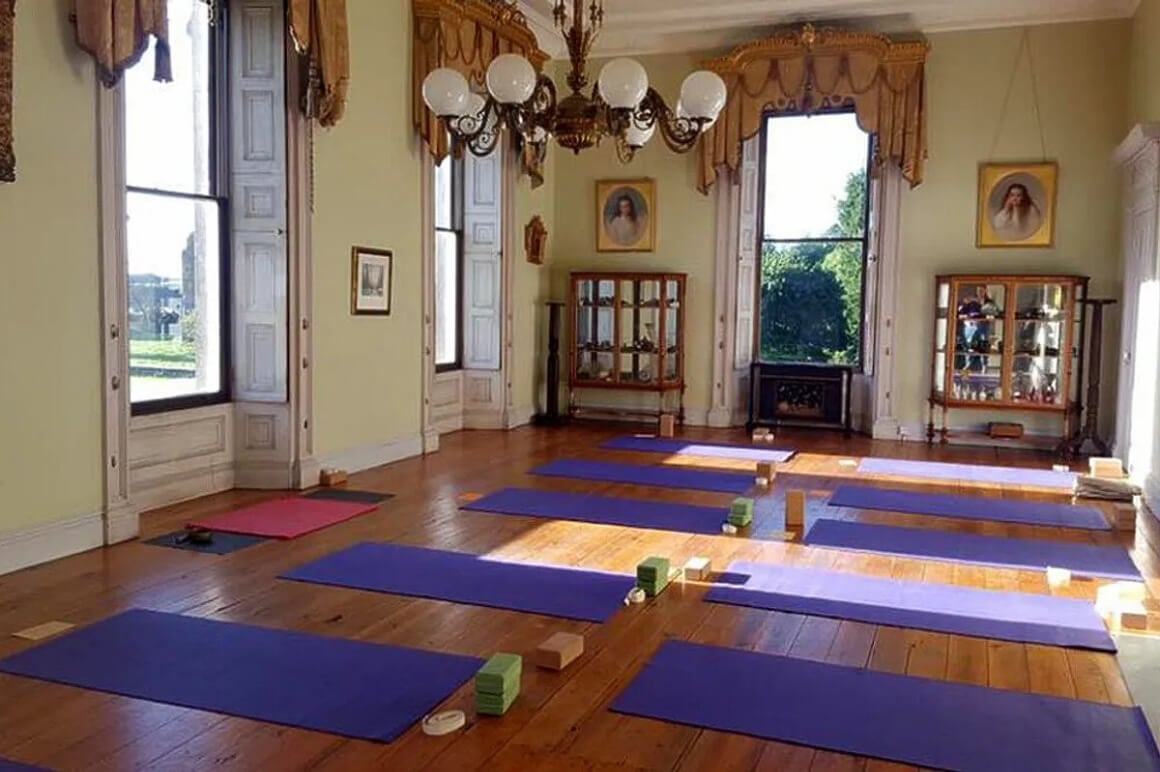 $$$
Sligo, County Sligo, Ireland
Have you ever dreamed of doing a long hike, finding spirituality, peace, and the time to go inward by moving your feet? Want to do yoga at the same time? That's exactly what you'll get at this retreat.
It starts in the west of Ireland and you'll hike through the green spaces, past numerous historical sites and beautiful wild areas, until you reach the east. Along the way, you'll get the chance to do yoga in the shade of mountains and some of the most important historical sites in the entire country.
During your hike, you'll get to stay at places like Temple House and Inis Mor Galway Bay before the hike ends in Dublin. You'll do morning yoga classes to start your day out right and eat meals that are prepared using local ingredients by some of Ireland's top chefs.
These seven days will be a truly unique experience and one that you really shouldn't miss!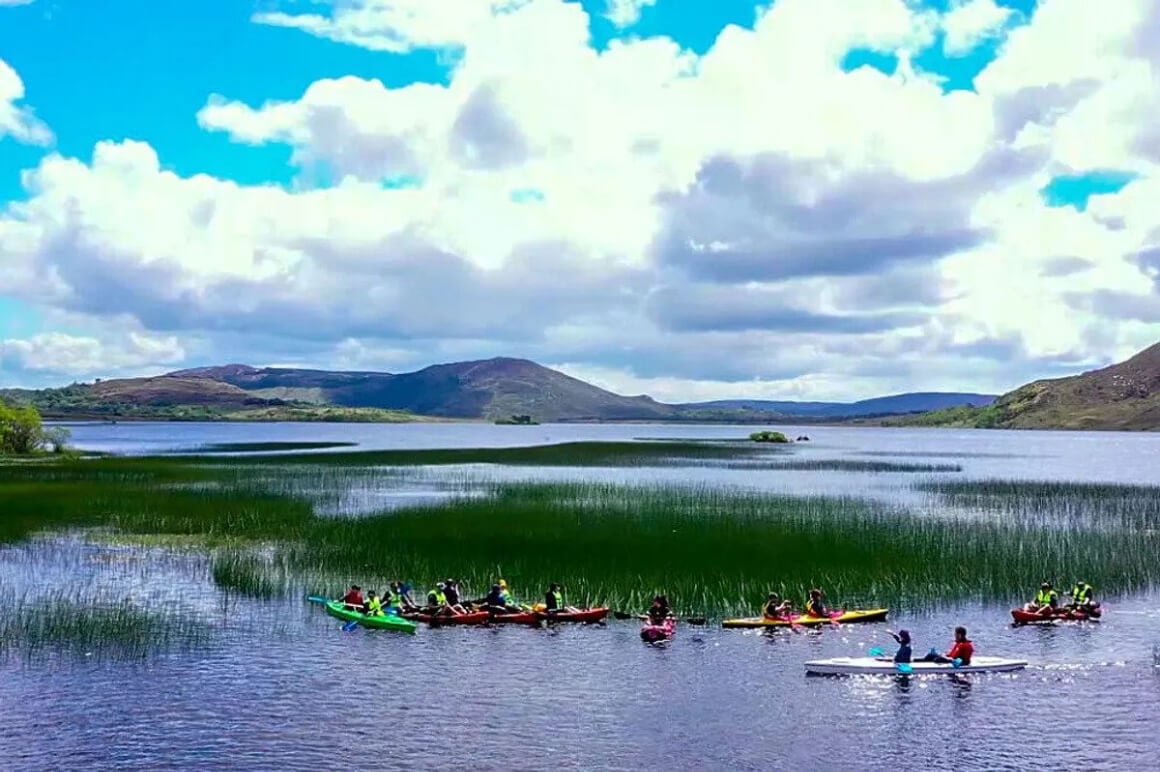 If you're on a tight budget as a backpacker or don't have much time before you move on to your next destination, then this retreat is the ideal solution.
Learn to embrace nature and the present moment in the beautiful surroundings of County Galway, home to some of the top attractions in Ireland such as the Connemara National Park.
This yoga retreat is for all levels and features general yoga and guided meditation classes as well as other healing practices like Tibetan breathwork, sound healing, and qigong.
For such a short, affordable retreat, it offers lots of classes and chances for you to enhance your well-being and learn practices that will benefit your daily life, so don't miss out on them!
Is This the Best Daypack EVER???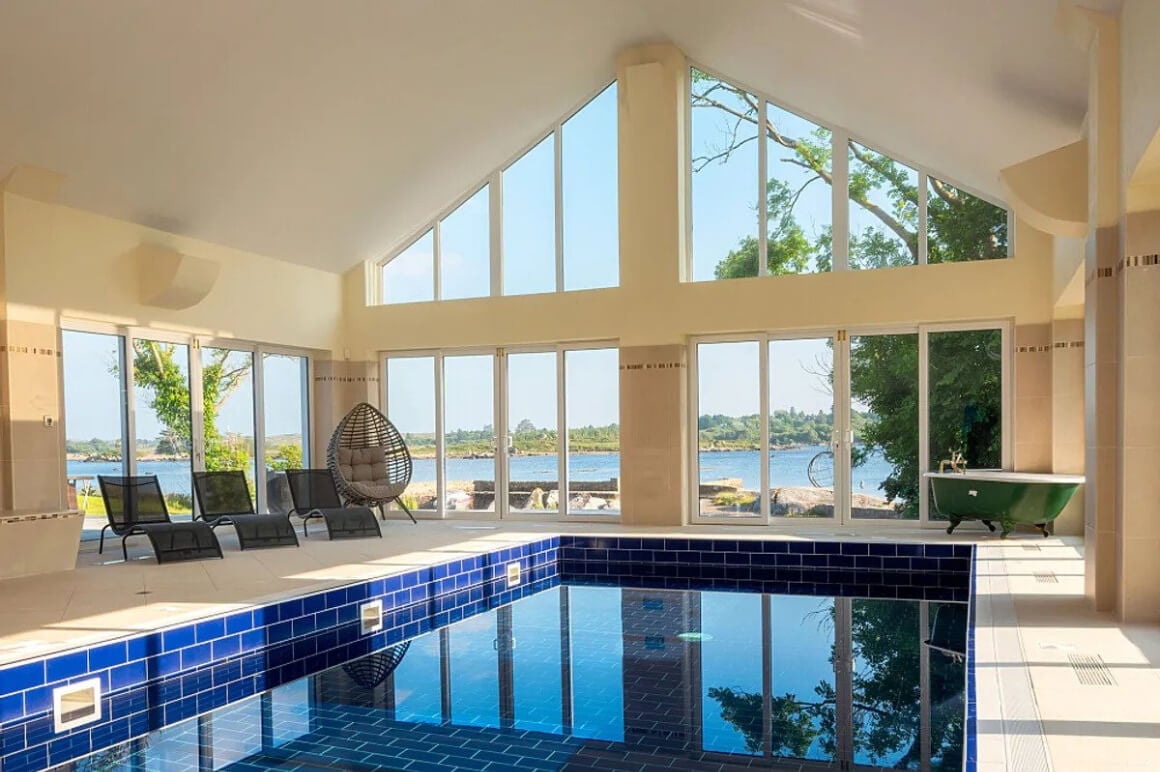 Connemara is a truly magical part of western Ireland, filled with coastlines, fishing villages, national parks, and Gothic-Revival-style castles. This mystical surrounding is perfect if you're looking to rest, do some yoga, and enjoy a little bit of luxury at the same time!
This retreat is held in a 4-star hotel and aims to help you rejuvenate your mind, body, and spirit and give you the energy to face your everyday life. It's for anyone who wants more energy, happiness, physical activity, and nature in their life and will help you create a healthy routine that you can take back home with you.
During the retreat, you'll do yoga classes tailored for all levels, practice breathing techniques, meditate, and do Qigong while eating nourishing foods and spending lots of time in the beautiful natural surroundings.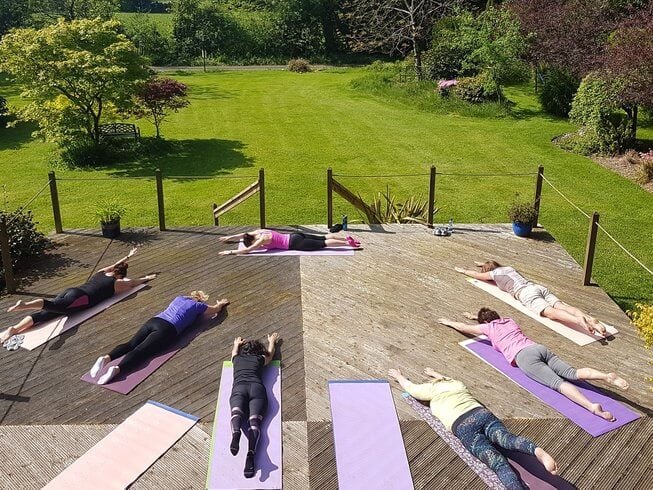 $$
County Wexford, Ireland
This is a retreat for people who are at the beginner levels, but it also features Tibetan yoga, so not too many people will be above that level!
Located in the town of New Ross on the River Barrow and near the border with County Kilkenny, you'll stay in a converted Irish inn with beautiful gardens, an art room, library, and bookstore.
During your stay, you'll learn how to use food as medicine and eat meals created from that program. You'll also enjoy sound healing and meditation sessions, Tibetan yoga, and a personal transformation workshop to help you tap into your emotions, heal, and relax.
You'll also have plenty of downtime during your stay to meditate on your own and contemplate what you've learned.
Don't forget insurance
ALWAYS sort out your backpacker insurance before your trip. There's plenty to choose from in that department, but a good place to start is Safety Wing.
They offer month-to-month payments, no lock-in contracts, and require absolutely no itineraries: that's the exact kind of insurance long-term travellers and digital nomads need.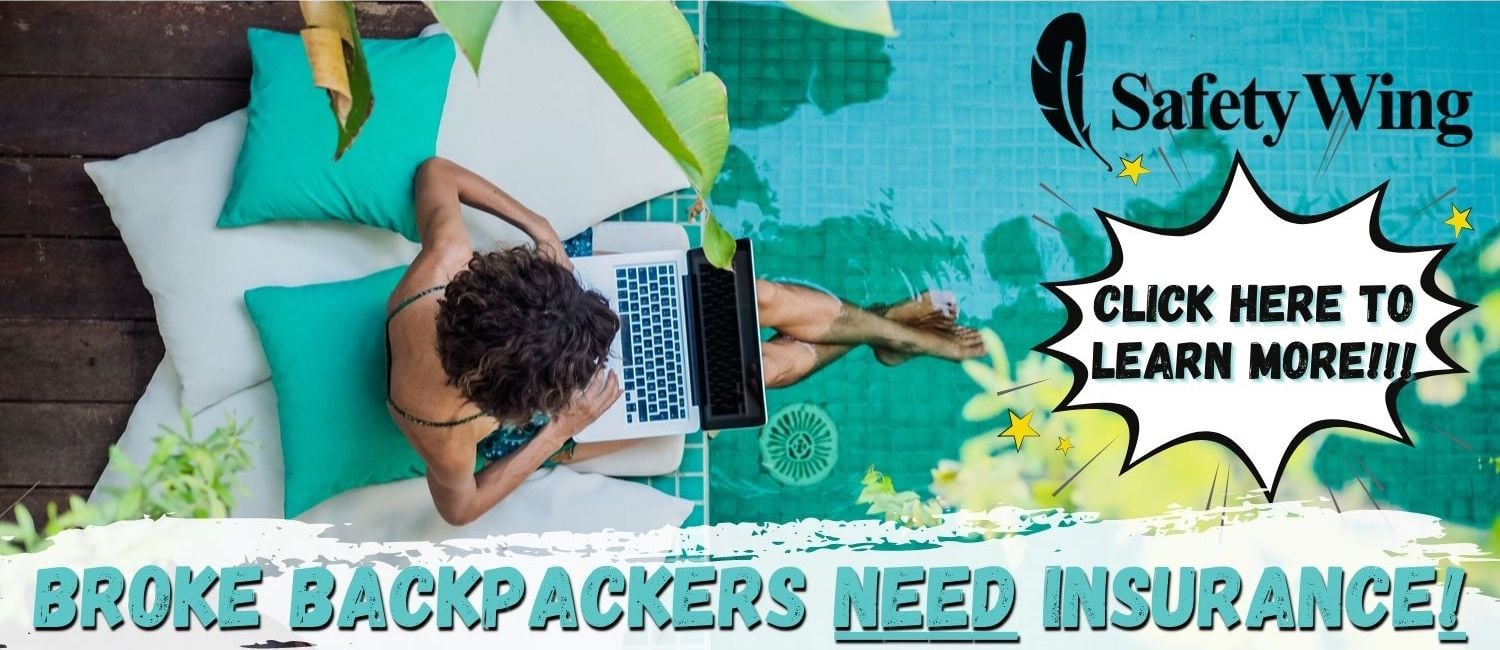 SafetyWing is cheap, easy, and admin-free: just sign up lickety-split so you can get back to it!
Click the button below to learn more about SafetyWing's setup or read our insider review for the full tasty scoop.
Final Thoughts on Yoga Retreats in Ireland
Whether you're looking for a truly unique retreat experience, a new way to enjoy the local landscape, or need a break on your travels, a yoga retreat in Ireland is a slightly unexpected, but very rewarding place to spend some time.
If you're looking for relaxing and body and mind strengthening yoga classes, access to outdoor activities, and beauty treatments on top, then I recommend taking another look at my overall favorite retreat in Ireland.
It's a little different from most retreats because of the access to spa treatments, but in a way that will leave you feeling and looking amazing!
Whichever retreat you choose, I hope that a yoga retreat in this magical land offers you the space and environment you need to restore balance to your physical and mental health.
---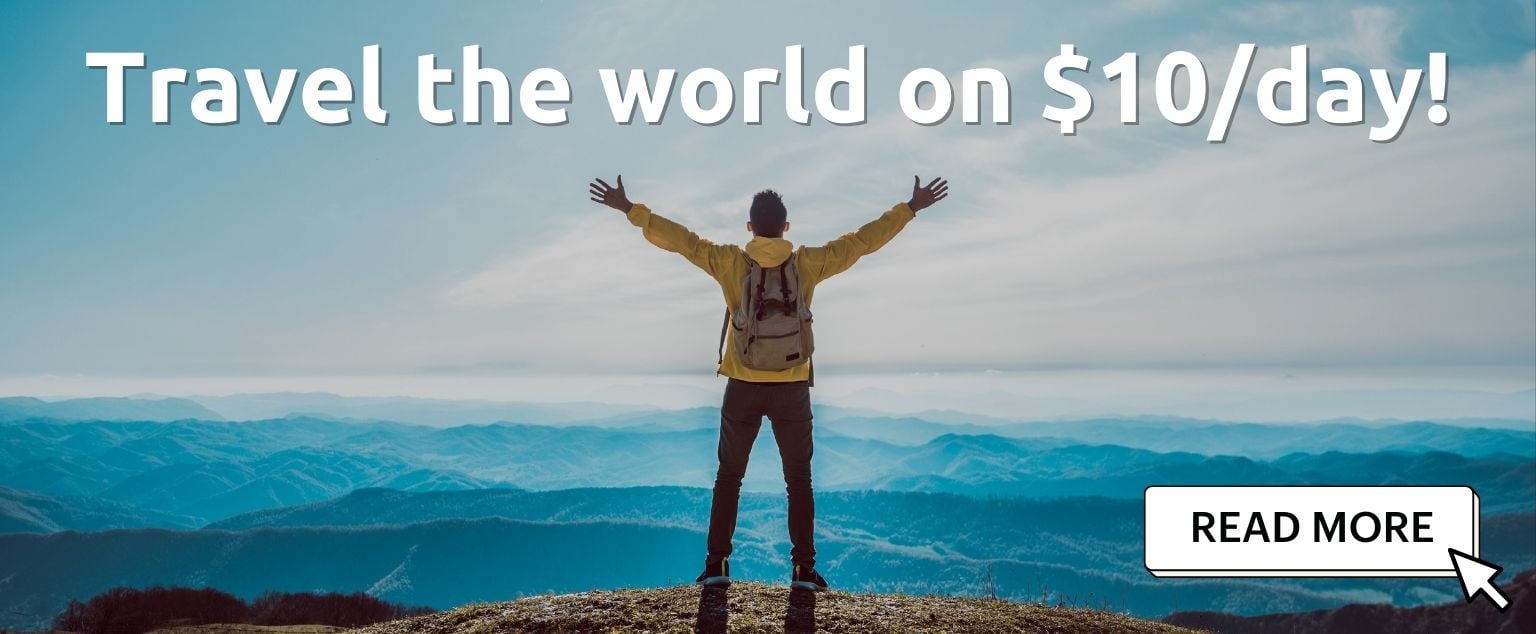 And for transparency's sake, please know that some of the links in our content are affiliate links. That means that if you book your accommodation, buy your gear, or sort your insurance through our link, we earn a small commission (at no extra cost to you). That said, we only link to the gear we trust and never recommend services we don't believe are up to scratch. Again, thank you!