Heading to the Black Forest? Course you bloody are! Well, you're in for the experience of a lifetime! If you're looking forward to hiking the trails, relaxing in the thermal spas or just looking to experience the fairytales of the Brothers Grimm, a visit here is definitely a bucket list must-do.
Staying in the Black Forest is like being in a fairytale. At many of the places to stay in the area, you can stay like a prince or princess but you'll pay like one too. Instead, hostels offer an alternative that provides a great stay at affordable rates.
Quick Answer: Best Hostels in Black Forest

Do You Want to Travel FOREVER??
Pop your email in below to get a FREE copy of 'How to Travel the World on $10 a Day!'.
What to Expect from Hostels in the Black Forest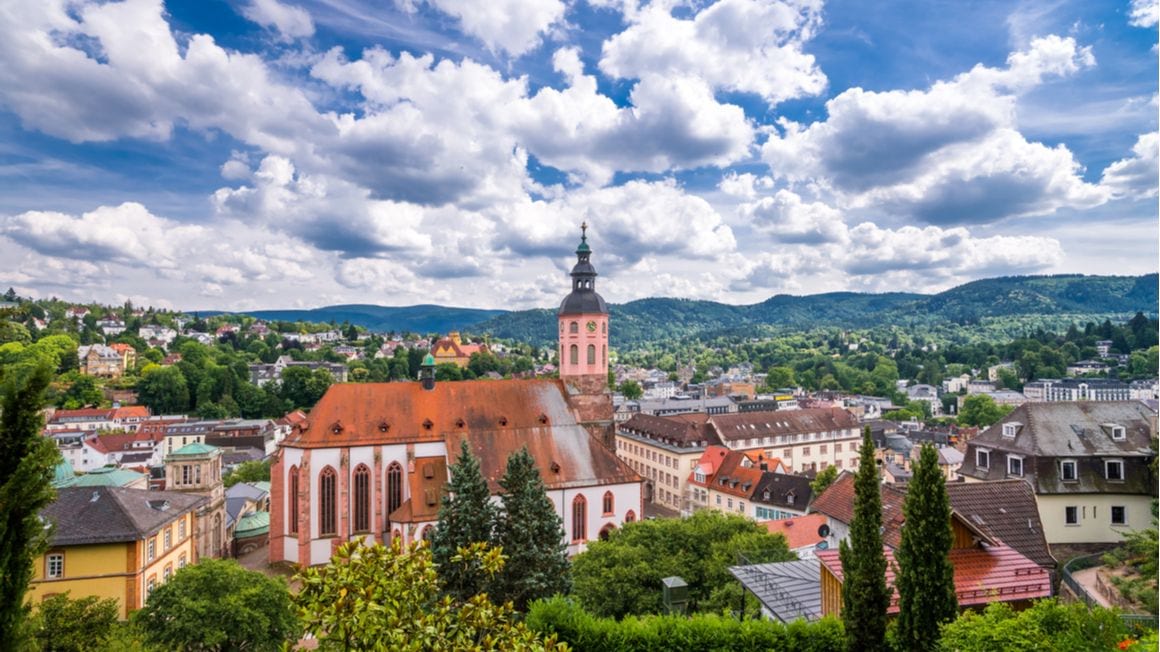 The Black Forest covers over 6,000 km of the southwestern area of the country and is a great place to visit when you're backpacking in Germany. Since it's so large, there are a number of places visitors can stay in the area including small towns and cities in the forest and major city hubs that lie along the forest's edge. So there are lots of places to stay in The Black Forest. It's also home to the worlds largest cuckoo clock if that's your thing!! I mean, why not!?
Accommodation in the area is sprinkled throughout the forest and offers some of the best hostels in Germany. Specifically, they can be found in Freiburg and other small towns in the forest. These towns are gorgeous and put you practically in the forest itself. Great deals can be found at hostels in the cities surrounding the Black Forest, some of which include Karlsruhe in the north and Lörrach in the south. These are slightly outside of the boundary of the forest, but they've definitely got a number of places to stay that provide a great stay at affordable prices– You won't mind the short commute! People often think Munich is close, but it's around 4 hrs away!
Just as the vast distance covered by the Black Forest, the hostels in the area are different from one to the other. Choose from one with a sauna to relax after a day of hiking, or one that is sleek, modern and efficient, or even one that offers an indoor camping experience. The area has places to stay that offer something different for guests, but most importantly, they're not going to suck your travel budget dry.
Rates for dorms start at about $30 and go up from there. Private rooms begin at $60. Different room setups and amenities increase the cost for both the dorm and private rooms. Typically, sharing a bathroom is the best way to go, even if you're choosing to stay in a private room.
Bringing your own sleeping bag is the way to go at most hostels in and around the Black Forest. If you can't carry it with you, renting linens is a good alternative, just remember to ask the hostel when you arrive.
Hostels in and around the Black Forest typically have free Wifi which is nice, but as the forest is a place of natural beauty, the internet gods have not blessed the area with great wifi strength! So, some hostels only have wifi in common areas or it may be a bit weak at times.
Best Hostels in the Black Forest
Now that you know what to expect from hostels in the Black Forest area, let's look more closely at the ones on the list.
Best Overall Hostel in the Black Forest – Black Forest Hostel
$
Female and Mixed Gender Dorms & Private Rooms
Located in Freiburg
Private Rooms for One
When looking for the perfect place to stay in the Black Forest, you've got to check out Black Forest Hostel. It's a great place to stay in the heart of Freiburg. You can't get much better than this at for the price, the rates are perfect for the traveller on a budget.
When choosing what room setup is right for you, they've got a ton of different options. The dorms are either mixed gender or female only. The sizes range from rooms with four beds to ones with 20. That's a huge difference! If you're a light sleeper, you may be better off with only three other people snoring or walking around in the middle of the night. If you can sleep just about anywhere; consider the larger room, you'll save a few bucks as the rates change depending upon the size of the room.
If you're not in the mood to stay in a dorm, then consider a private room at the Black Forest Hostel. They have rooms for one, two, or three people to sleep comfortably with the door shut and the world blocked away! You'll still share a bathroom even when staying in private rooms is a nice way to keep costs down.
No matter what bed you choose at the Black Forest Hostel, make sure to bring your sleeping bag. If you just couldn't fit it in your pack for this trip, not to worry the hostel rents linens for a small fee.
Why you'll love this hostel:
Shared Kitchen
Communal Spaces
Location
Let's get a bit more specific: Freiburg is where you want to be if you're looking to explore the Black Forest and the Black Forest Hostel puts you right there. It's located within a short distance from where many of the hikes start, so you're perfectly positioned for heaps of adventures. If you're looking to explore Freiburg itself, you're in luck– the hostel is a short walk to nearly everything to see in town. It's less than five minutes to get to the city centre and about 20 mins to the train station.
The Black Forest Hostel has large communal spaces that help guests meet and mingle. Games like table tennis, pool, and table football make it easy to challenge others to a friendly match. The shared kitchen is large and inviting if you want to save some money, though there's plenty of great food to try in the Black Forest. There's so much space, you'll easily find space for your stuff without feeling cramped.
Is This the Best Backpack EVER???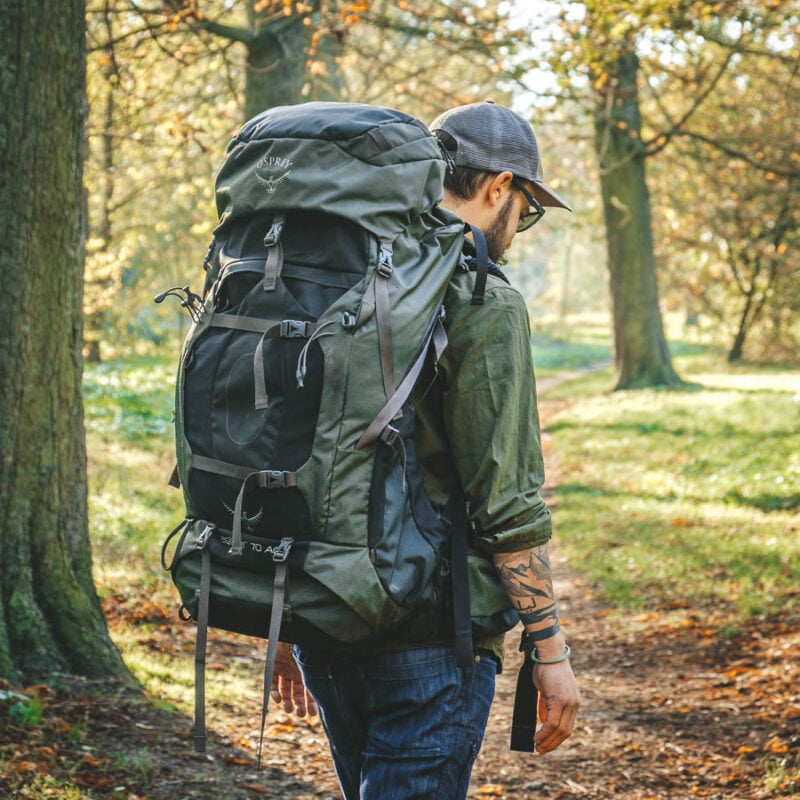 $
Dorms & Private Rooms
Located in Karlsruhe
Linen & Towels Included
If you're headed to the Black Forest but the places to stay in the forest just aren't doing it for you, consider Gästehaus Kaiserpassage. It's a great alternative with everything you love about a modern hostel.
It's just a short drive to get you to the edge of the woods near Karlsruhe– so you're never too far away. It's positioned in the centre of town and it puts you within a short distance of all the city's amenities. Restaurants, bars, shops, and landmarks are steps from the hostel doors. Super conveniently, the Kaiserpassage is just around the corner from Europaplatz, a major hub for the city's tram system. It's also a shopping centre, so if you've realised you really need another layer of clothing while hiking through the forest, you'll get hooked up at the shops there.
Rooms at Kaiserpassage will give you a great night's sleep at rates that go easy on your wallet. Choose from a dorm or private room. Dorms are the cheapest way to go where you'll share the space with anywhere from one other guest to 5. Shared rooms at the hostel can be booked for someone on a solo trip or a group of 6 people travelling together.
The awesome thing about Kaiserpassage is that linens and towels are included in the price. At this rate (in this region) this is a seriously nice perk.
Why you'll love this hostel:
Shared Kitchen
Terrace
Centrally Located in Karlsruhe
Kaiserpassage has everything we love about hostels and is a well designed modern hostel. The room options let you bunk it up in a room with other travellers. Sharing a room and bathrooms lets the hostel keep the rates low –just what you're looking for. Using the communal kitchen is an easy way to keep to your travel budget and spend your hard-earned cash on other things that will take your trip to the next level.
It's super easy to pop out to grab something to eat as the hostel is in the centre of Karlsruhe. You can either grab something from a local market and make your own meal in the shared kitchen or if you're just too tired after a day exploring the Black Forest, treat yourself to a yummy meal at a nearby restaurant– so get your face stuffed with some German sausage!!
The hostel's common spaces like the terrace are a nice way to unwind after a day of exploring. While you're out there, strike up a conversation with other guests. The traditional feel of the hostel encourages you to talk to your fellow traveller rather than sitting on your phone! You'll be happy you did– maybe you'll make a new friend or at least get some great tips for what to see on your next day out and about in the area.
Best Party Hostel in the Black Forest – Heimathafen Hostel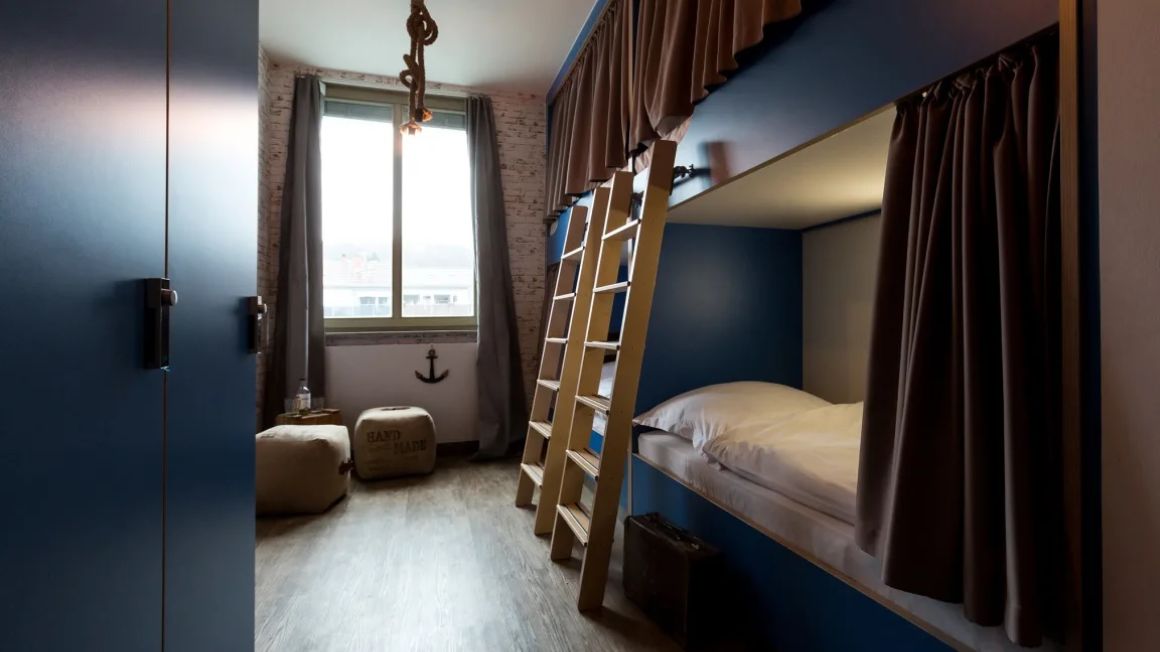 $
Dorm Rooms Only
Located in Lörrach
Restaurant
We just had to put Heimathafen Hostel on the list of best hostels in the Black Forest. Yes, it's true that it's located in the city of Lörrach at the southern border of the forest. However, we couldn't ignore the great rates and sick facilities at Heimathafen– it makes the short distance to the forest a non-issue.
Dorms at Heimathafen make it super easy for anyone to bunk up at rates that won't break the bank. You'll be set up with a lamp, shelf, and plug at your bedside. You'll also get your own locker to secure your stuff. Linens, blankets, and towels are included in the rate so you won't need to factor them into the total volume of your luggage, leave that space for souvenirs from Lörrach and the Black Forest.
Although Heimathafen does not have a communal kitchen to make your own meals, the on-site restaurant will get you hooked up with some awesome food instead. Breakfast is a nice add-on for a small fee. If you want to venture out to grab something to eat, you're in luck. The hostel is perfectly positioned to get just about anywhere in Lörrach. On foot or by public transportation, you're set.
Why you'll love this hostel:
Linens & Towels Included
Super close to public transportation
Bar
Heimathafen Hostel knows how to party! It's home to a bar that serves up awesome grub and keeps the beers flowing! This hostel is perfect for anyone who has come to have fun and have a great time whilst exploring the Black Forest! Start the night with a drink to loosen up before you head out or keep the party going until it's time to hit the hay. Either way, you're in the right place for sick time!
Beyond the drinks, Heimathafen will set you off on the right foot, making you look and feel your best. Want to rub out the aching muscles after a day of hiking the Black Forest? They'll get you set up with a massage. If you want to look your best or your ready for a new do, book their hairstylist. It's all right there, which is pretty wild for a hostel!

Our GREATEST Travel Secrets…
Pop your email here & get the original Broke Backpacker Bible for FREE.
Best Hostel with Private Rooms in the Black Forest – daHeim Triberg
$
Dorms & Private Rooms
Located in Triberg
Towels & Linens Included
Looking for a unique stay in the heart of the Black Forest? This is it! daHeim Triberg is an awesome place with a unique style. You're definitely not going to find this anywhere else.
So what's so special? The rooms of the hostel are vintage campers perfectly restored and outfitted for a fabulous stay. Each camper is parked inside the walls of the hostel, so there's no need to worry about the type of weather that may be raging outside because inside your camper it's cosy and warm! This awesome experience is offered as private rooms and a mixed dorm, so not to worry about FOMO!
Each has its own sitting area right outside the door of the camper. So, it feels like you have your own camping ground, but better than sitting in folding chairs or on rotting logs, daHeim has chairs like vintage couches, chairs, and tables.
You can choose to be in the Americana-Route 66 camper, or one made for the glamorous movie star from the 1950s as each one is decked out in its own style. If peace and love is more your grove, then you'll definitely want to stay in the hippy camper.
Why you'll love this hostel:
Vintage Camper Rooms
Bar
Billiards & Foosball
Let's get real, daHeim is a unique stay no matter how you look at it! You'll love it, even more, knowing that at its core it is still got hostel values. So that means everything we love about the hostel vibe is alive and thriving at daHeim. Shared facilities like the bathrooms and the option to bunk up with other travellers help keep rates low. The layout of the hostel let travellers mingle easily too, with seating areas outside of each camper, it's like everyone is together in this large space. If you're hoping to mingle more, head to the bar and lounge. You'll definitely meet other guests there, where you can strike up a conversation or invite another to have a friendly game of pool.
Although some things like a communal kitchen are not available at daHeim, other perks take their place. The onsite bar is a great way to grab a drink after an exhilarating day in the Black Forest. Linens and towels are included in the rate of the room or bed, which is super nice that you don't need to cram them into your already stuffed backpack.
Best Hostel with a Pool and Sauna in Black Forest – Spa-Hostel Waldkurbad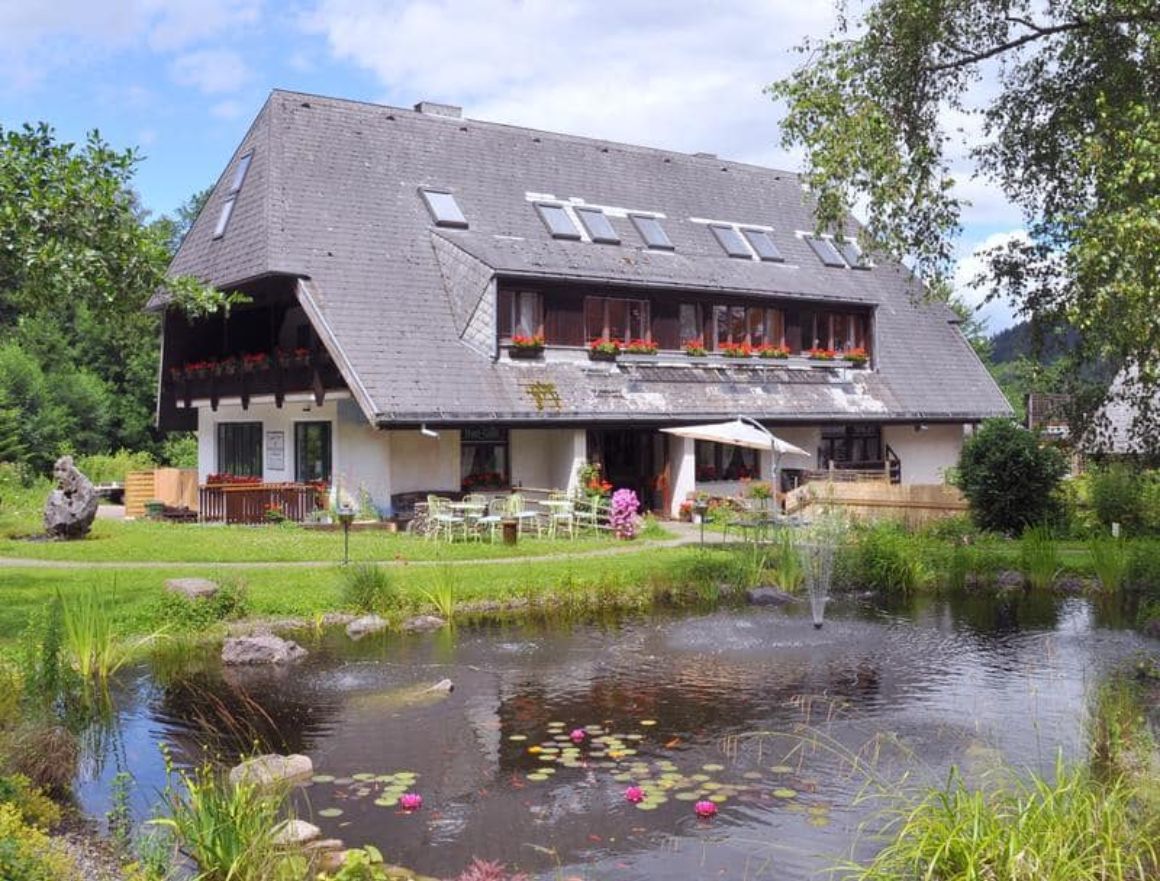 $
Dorms & Private Rooms
Located in Freiburg
Free Parking
What do you get when you combine the beauty of the Black Forest, the tranquillity of a natural spa, and the affordability of a hostel? Spa-Hostel Waldkurbad. Sounds epic right!
Spa-Hostel offers a stay that is super close to the Black Forest and still within reach of the hustle and bustle of the city as it's located on the outskirts of Freiburg. Chances are you'll be getting around the area by car, but you won't need to worry about parking because the onsite carpark is free to guests. If you'd rather not use four wheels to get around, the tram is about 1.5km from the hostel. The trails of the Black Forest are right at the edge of Spa-Hostel, so you can get up and go as you like.
Choose from a bed in the dorms or a private room at Spa-Hostel. The mixed-gender dorms range from four to six beds, so you can decide how many other people you'd like to bunk up with. You can also choose to be in a single or stacked bunk bed in the dorm. Private rooms are nice for couples who are looking for a nice getaway. All of the room choices share the bathroom which helps to keep costs down. The communal kitchen is also a convenient way to stick to your travel budget.
Why you'll love this hostel:
Imagine after a day of exploring the Black Forest sit back and relax in a sauna or slip into the refreshing waters of a pool. This dream is a reality at Spa-Hostel.
Surrounded by nature, it's easy to let yourself go and fully relax. To help the process of emerging yourself in Spa-Hostel has reduced distractions like TV noise. They've also made it easier to relax with the pool and sauna. Take your relaxation to the next level and become one with nature and go au natural – it's actually a nudist spa. That's right, you'll feel right at home in your birthday suit surrounded by the beauty of the forest.
Spa-Hostel Waldkurbad is one of our favourites in Black Forest but they're not taking guests right now. We're not sure if they're closed for good but we hope they'll come back soon.
Black Forest Hostels FAQ
Travel Safety Tips for Black Forest
Germany is super safe but be sure to have travel insurance!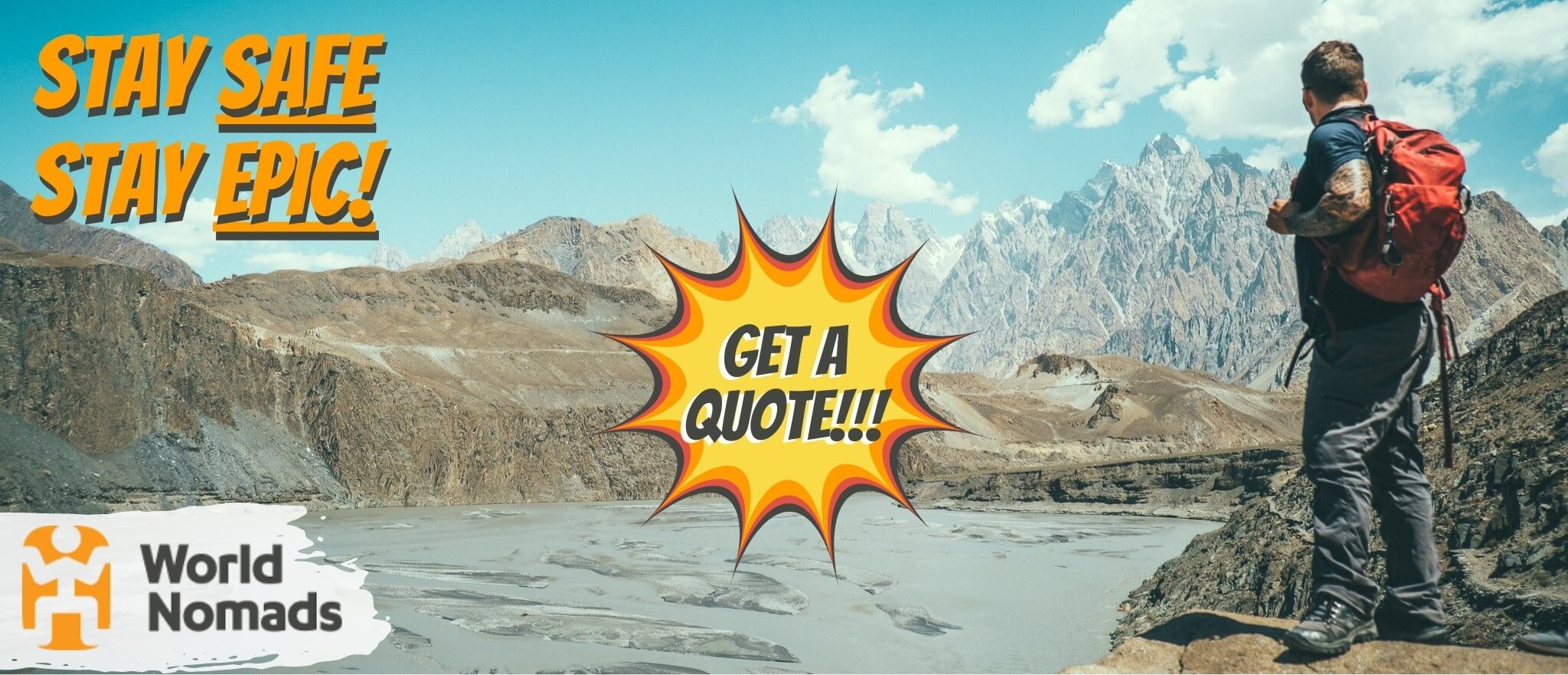 World Nomads' mission is to support and encourage travellers to explore their boundaries. They offer simple & flexible travel insurance, and safety advice to help you travel confidently.
They've been doing it since 2002 – protecting, connecting, and inspiring independent travellers just like you.
Get a quote below or read our in-depth review!
World Nomads provides travel insurance for travelers in over 100 countries. As an affiliate, we receive a fee when you get a quote from World Nomads using this link. We do not represent World Nomads. This is information only and not a recommendation to buy travel insurance.
Final Thoughts
As you can see, hostels in the Black Forest allow you to achieve the fairytale experience regardless of the size of your travel budget or what time of year you visit Germany.
Black Forest Hostel has a great set-up and a stellar location, that's why we've named it Best Overall Hostel in the Black Forest.
No matter what you're looking for, our Best Hostels of the Black Forest list is here to help you pick the one that's right for you.
Looking for other options? Check out some cheap hostels in Berlin too!
---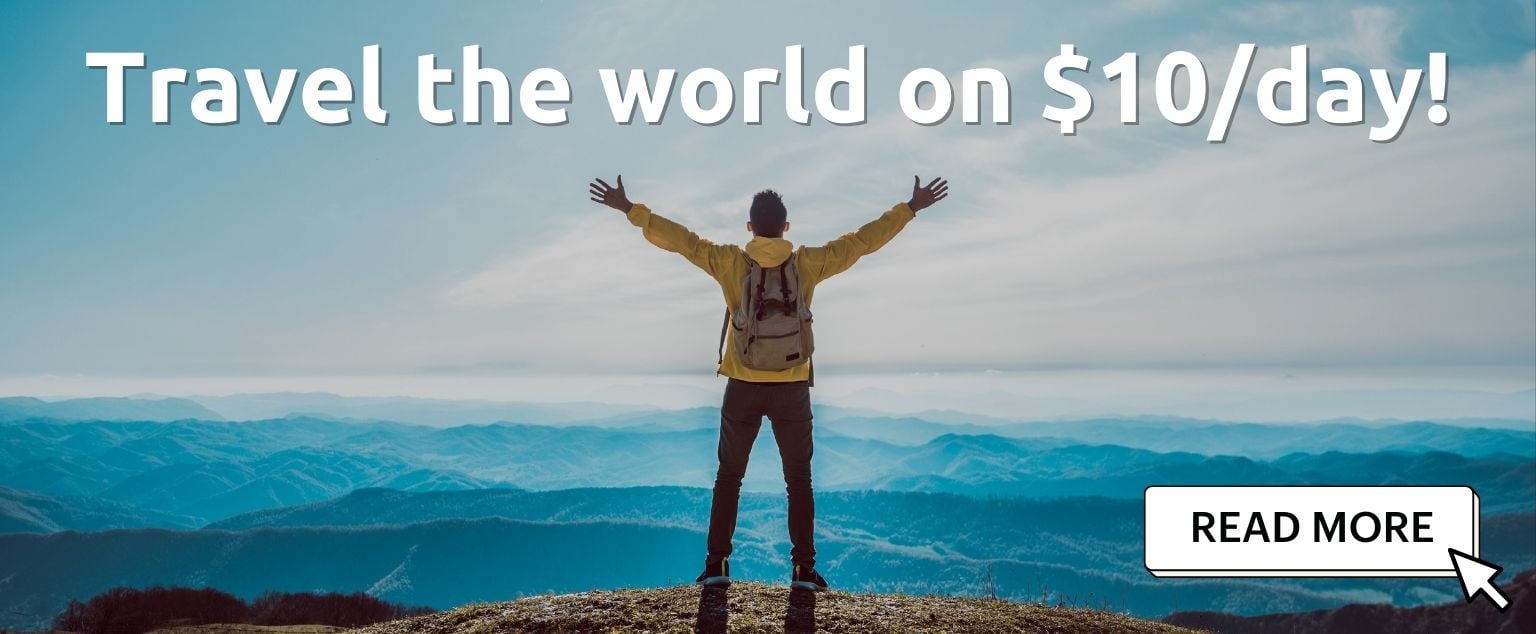 And for transparency's sake, please know that some of the links in our content are affiliate links. That means that if you book your accommodation, buy your gear, or sort your insurance through our link, we earn a small commission (at no extra cost to you). That said, we only link to the gear we trust and never recommend services we don't believe are up to scratch. Again, thank you!