Although it has 9 million less citizens than Lima, Cusco has almost double the amount of hostels! This is the perk of being the gateway to one of the seven wonders of the world – Machu Picchu.
With so many options in such a small city, picking the perfect hostel in Cusco can be overwhelming. Which is exactly why we wrote this guide.
Written for travelers, by travelers, our list of the best hostels in Cusco is designed for one thing – to get you to the hostel of your dreams.
We've taken the highest reviewed hostels, and organized them into different categories, so you can find a hostel that best suits your personal style of travel.
So when you are in Cusco, whether you are looking for a party hostel to drink, or a chill hostel to meet other solo travelers, our list of the 20 best hostels in Cusco will give you all of the information you need so you can book your hostel quickly and enjoy this gem in the Andes.
Let's take a dive into the top hostels in Cusco.
PS – doing any hiking on the Inca trail? Check out our top tents for backpacking…
The 20 Best Hostels in Cusco
Do You Want to Travel FOREVER??
Then pop your email address in below and we'll send you a FREE copy of 'How to Travel the World on $10 a Day!' – make travel your LIFE.
Overall Best Hostel in Cusco – Supertramp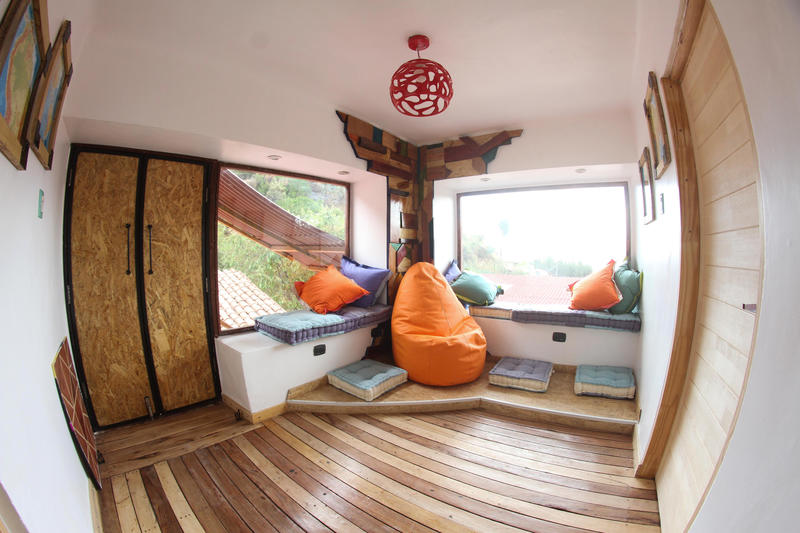 $$
Free Breakfast
Bar & Cafe Onsite
Tours & Travel Desk
The overall best hostel in Cusco is Supertramp, a hostel for vagabonds run by vagabonds, perfect right?! As the best hostel in Cusco in 2021 Supertramp has it all, a free breakfast, free WiFi throughout the building, no curfew and a late check-out for good measure. Each dorm room has its own bathroom so there is minimal queuing for the shower each morning. Supertramp's dorm rooms are light, bright and spacious, the beds are pretty darn comfy too. It's situated deep in San Blas, which means a nice view but a bit of a walk (and stairs) to get to the main plaza. If you're keen to meet new peeps find a place at the Supertramp bar and get chatting!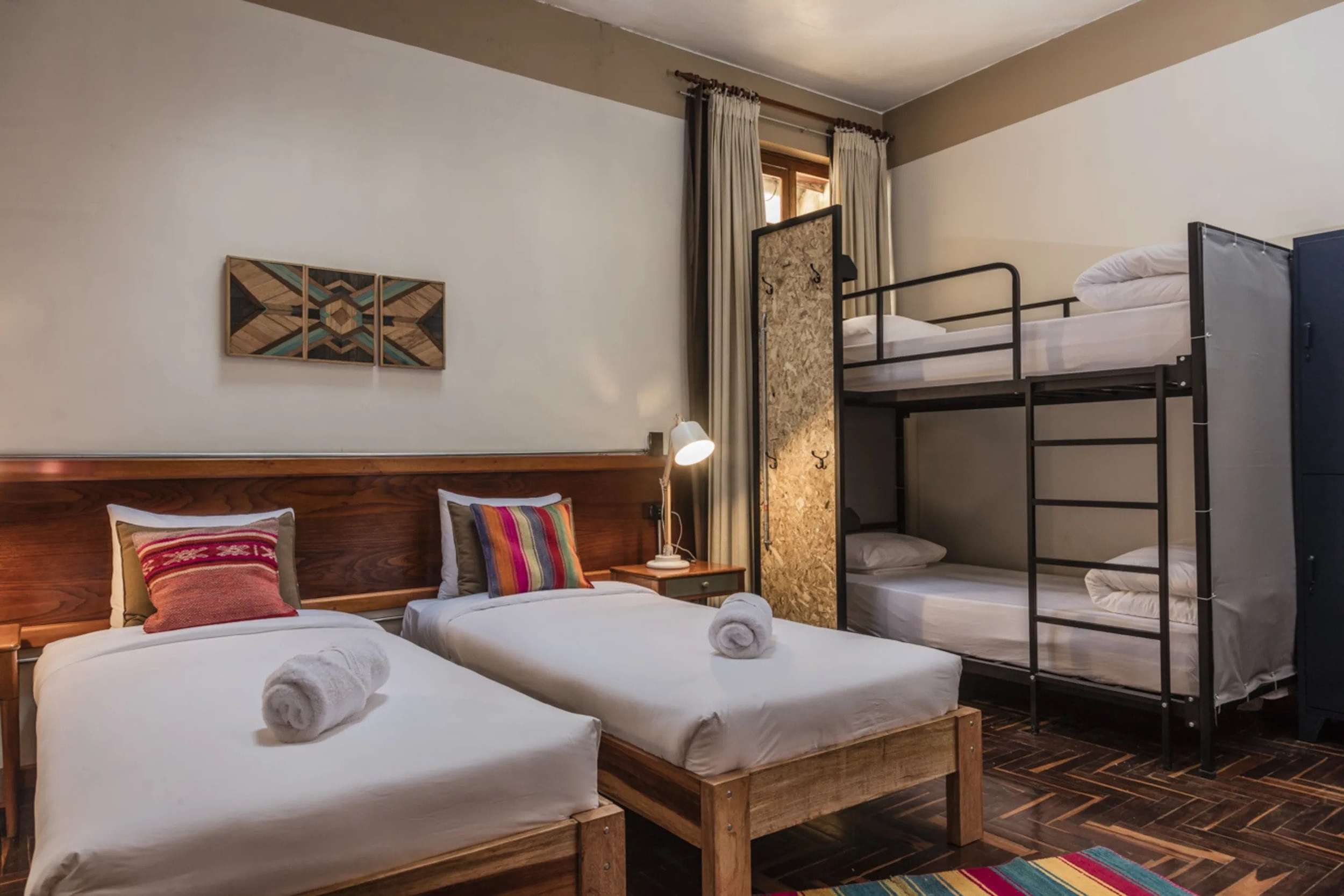 $$
Coworking Space
Yoga Deck & Cinema
One Block from Plaza de Armas
Selina the Traveler takes great care of everything. Here you'll find the best-equipped coworking space in Cusco along with lots of other ammenities that help you tend to yourself while you're consumed in work.
The Selina community at Plaza de Armas boasts a yoga deck, a movie room, a restaurant, and a bar! And they have a range of sleeping options depending on whether social dorms or private rooms are your speed. This is the place to strike that perfect work-life balance that's one of the reasons you're a Digital Nomad in the first place.
Best Hostel for Solo Travelers in Cusco – Selina Saphi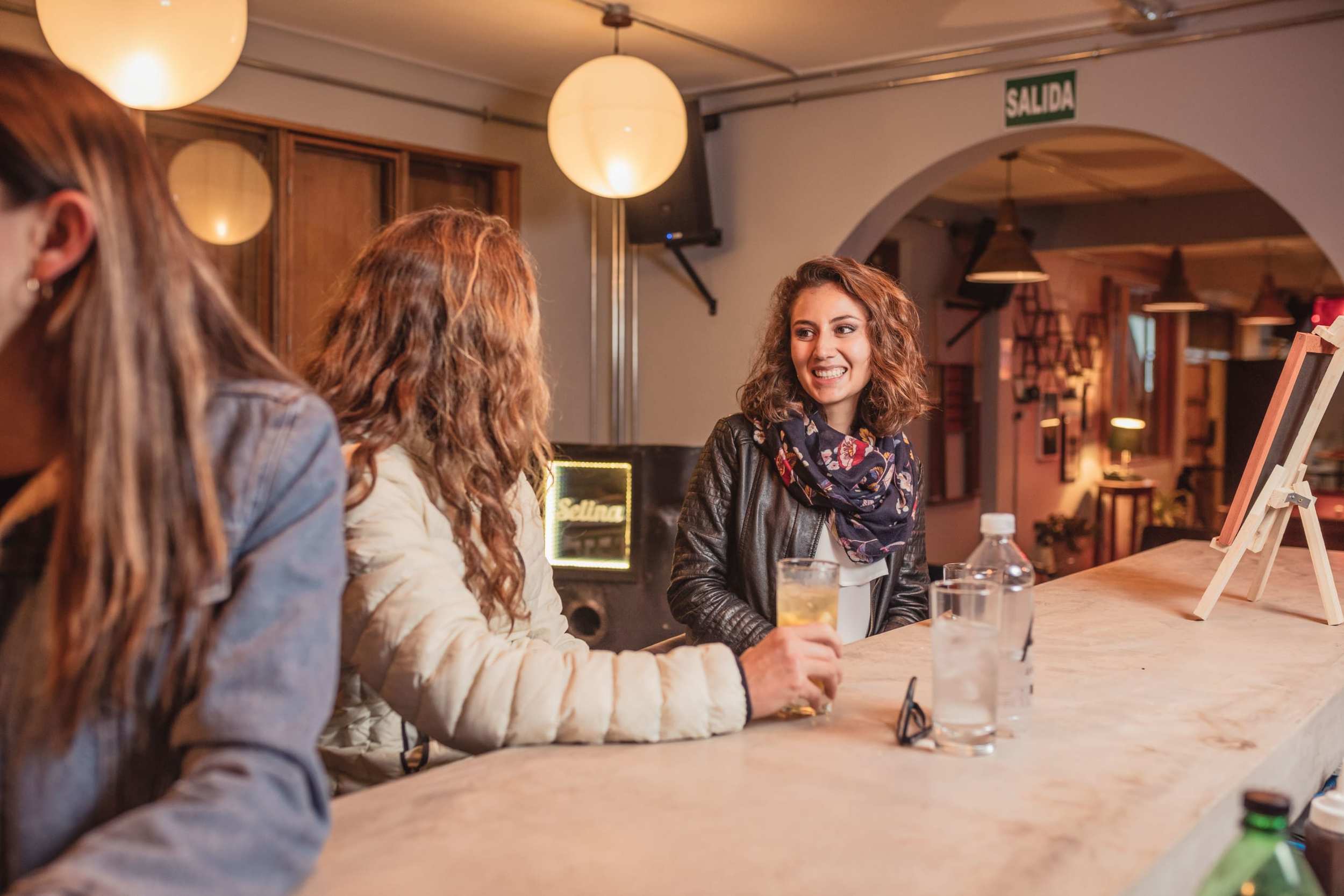 $$
Large, Cheap Dorms
Bar & Restaurant
Frequent Tour & Events
More than just a hostel, Selina is a community designed to inspire connections among travelers and between those travelers and their destination. Large and economical dorms, a beautifully designed bar area (the playground), daily tours, and frequent events are some of the ways Selina looks after its solo travelers. We'd venture to say there isn't a better place in Cusco for solo travelers!
$$
Free Breakfast
Bar Onsite
Tours & Travel Desk
Chances are during your time in Peru you'll stay at a Pariwana Hostel, as the best hostel in Cusco, joint with Supertramp, Pariwana Cusco certainly doesn't let the side down. As something of a Peruvian institution, Pariwana is a top hostel in Cusco, offering a free breakfast, cheap booze at the Funky Bar and WiFi in every corner of the building. Pariwana is a highly recommended hostel in Cusco, travellers seldom have a bad word to say about the place!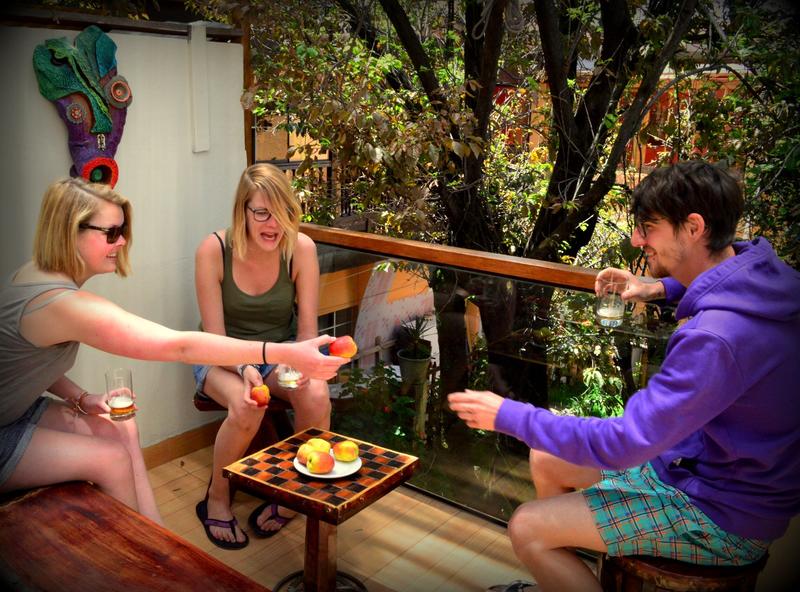 $$
Free Breakfast
Bar & Cafe Onsite
Self Catering Facilities
Recoleta is another top hostel in Cusco for solo travellers. Always busy but never overcrowded Recoleta is loved by all who stay and it's easy to see why. The Recoleta team are incredibly friendly and very helpful indeed. There is a certain homeliness to Recoleta which makes you instantly feel at ease. It's not unheard of for travellers to keep on extending there stay at Recoleta and who can blame them?! For solo travellers who like a chilled out, friendly and fun hostel, that's not necessarily crazy party central, Recoleta is the place for you.
Best Cheap Hostel in Cusco – Intro Hostels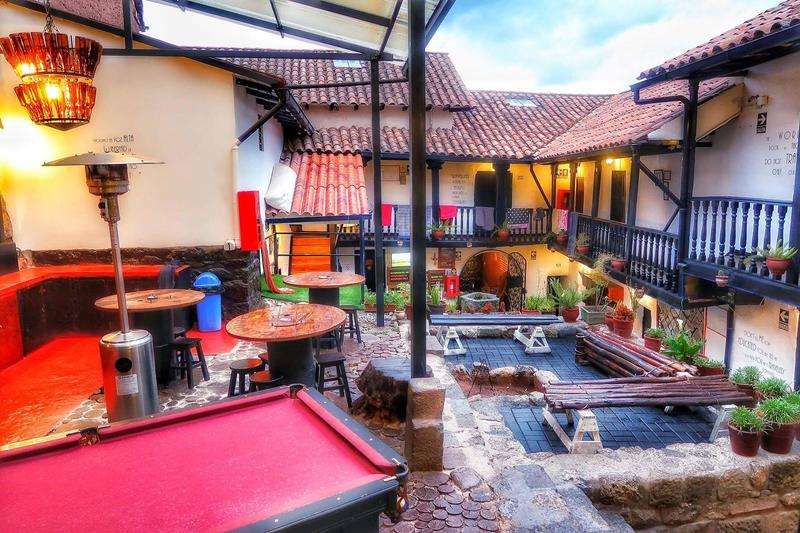 $
Free Breakfast
Bar & Cafe Onsite
Self Catering Facilities
The best cheap hostel in Cusco is Intro Hostel. If Cusco is the first stop on your Peruvian adventure Intro Hostel is the perfect introduction to this incredible South American country…bad pun?! Regardless, Intro Hostel is a brilliant budget hostel in Cusco offering you all the facilities you could wish for, and more, for next to nothing! Free breakfast, free WiFi, free lockers and nightly activities you're in for a real treat when you stay at Intro. They even have their own bar, complete with fire pit and pool table. And yes…the beer is cheap too!
$
Free Breakfast
Self Catering Facilities
Tours & Travel Desk
Magicpacker is a great budget hostel in Cusco especially if you're just looking for a place to crash at the end of the day. That's not to say that there's no space to hang out at Magicpacker, far from it. Their outdoor terrace is the ideal spot to catch up on your travel diary, sort through your photos or just call your Mum. Their free WiFi reaches everywhere in the hostel the connection is pretty good to be fair. It's gotta be said, the Magicpacker showers are really, really good!
Is This the Best Backpack EVER???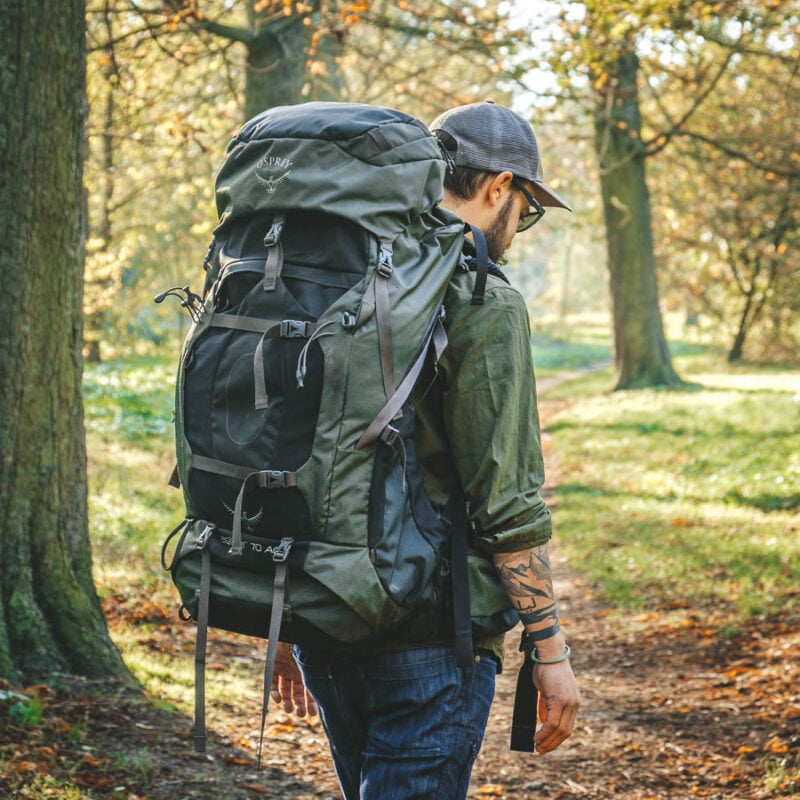 $$
Free Breakfast
Self Catering Facilities
Tours & Travel Desk
La Posada del Viajero is the best hostel for couples in Cusco, no questions asked! This hostel has a cosy, homely B&B feel and the private rooms are super nice. The wooden beams throughout the building give a certain rustic authenticity to the La Posada del Viajero and some may say a touch of romance too. If you and your lover like to meet other travellers you'll find the gang hanging out in the outdoor courtyard or in the TV lounge. This is a chilled out hostel ideal for couples who want a bit of together time in Cusco.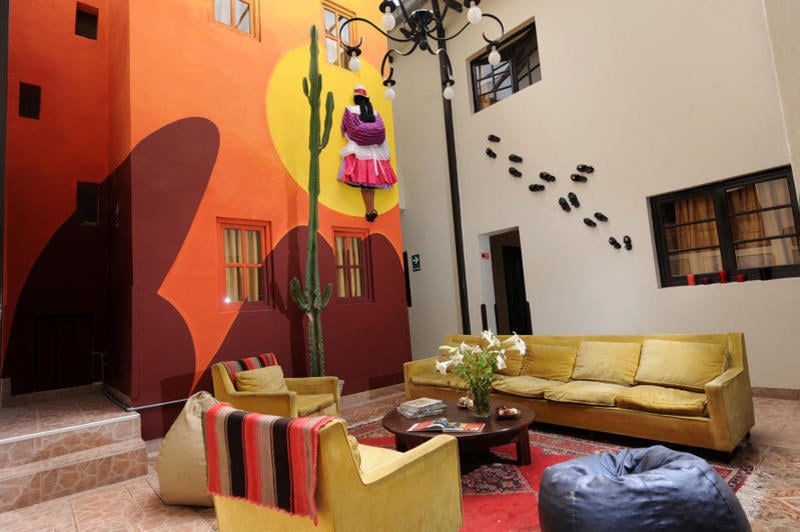 $$
Free Breakfast
Self Catering Facilities
Tours & Travel Desk
Mama Simona Hostel is a top hostel in Cusco for couples looking to have a touch of privacy mid-way through their South American adventure. It's the little things that make Mama Simona Hostel a touch of perfection, the free soap and towels, the super hot showers and the free natural coca tea available whenever you want it. There is WiFi in the common areas but it doesn't stretch to all the rooms. Not that you need it, if you're travelling with partner perhaps a night without the screens is in order!
$$$
Free Breakfast
Bar Onsite
Outdoor Terrace
The best party hostel in Cusco is, easily, Kokopelli Hostel. This is where the party is at…most of the time! The team have made Kokopelli into the coolest hostel in Cusco offering epic daily activities, an awesome pisco bar and nightclub too. They often host live music nights showcasing local bands and artists. The whole Kokopelli building is filled with random artworks and decoration, perfect for travellers who love to fill their Insta feeds with the little details. Kokopelli is a kick-ass youth hostel in Cusco that you really should visit.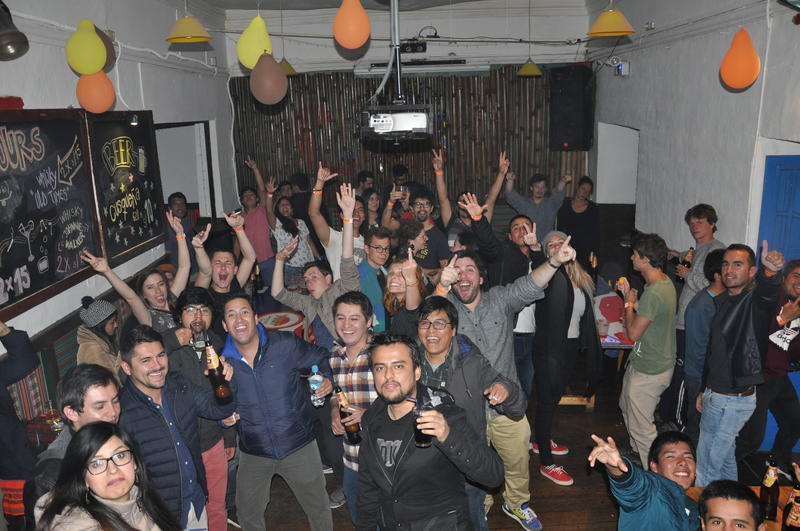 $$
Free Breakfast
Bar Onsite
Tours & Travel Desk
The Point has been party central in Cusco since 2006. With over 10 years of experience, The Point team know that they have created one of the coolest hostels in Cusco for sure. The Point is a great party venue and budget hostel in Cusco all rolled into one. Shot train anyone? The Point offers travellers a chance to let their hair down, party hard and of course, sample some of Peru's best Pisco!
$$
Bar & Restaurant Onsite
Tours & Travel Desk
Security Lockers
When talking about party hostels in Cusco it would be foolish to overlook Wild Rover. Wild by name and by nature this is the coolest hostel in Cusco for a party. What's super, crazy cool about Wild Rover is that they have a soundproof bar. If you tend to burn out early but still wanna party your socks off AND get good nights sleep Wild Rover is the place for you. This epic party hostel in Cusco is a firm favourite amongst globetrotting party people!
$$
Free Breakfast
Bar Onsite
Self Catering Facilities
The Luxe is a great hostel for digital nomads as they have plenty of common areas where you can pitch up with your laptop and get focused. WiFi works in most of the dorm rooms but gets a little slow on the top floor, it works just fine in the common areas. The free breakfast is simple but certainly curbs those hunger pangs so you can focus on the task at hand. The Luxe is a great youth hostel in Cusco and is about as close as you could get to the main square.
More Best Hostels in Cusco
Some neighborhoods are more fun than others – discover which are the best areas to stay in Cusco and then book the right hostel!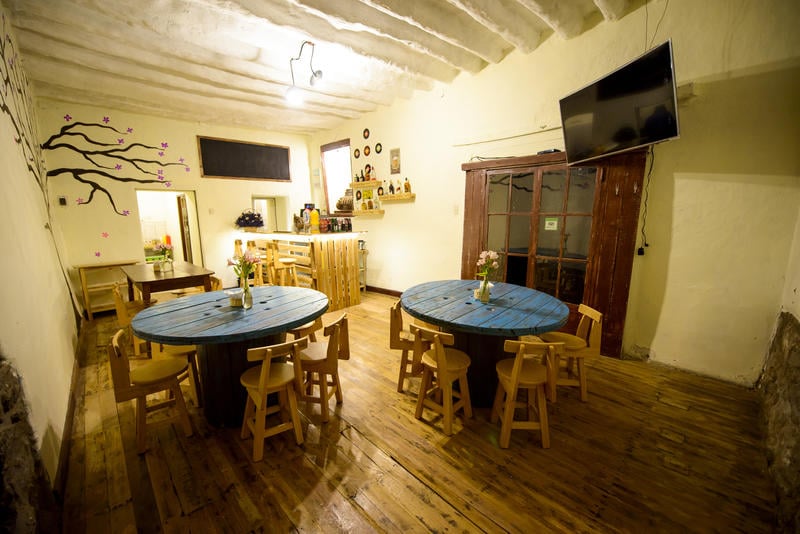 $
Free Breakfast
Bar & Cafe Onsite
Late Check-Out
Gaia House is the most highly recommended hostel in Cusco. By no means the biggest or the flashiest hostel in Cusco, Gaia House is simple, homely and just a little bit brilliant. If you're not fussed by the party scene and would rather have a cosy, friendly hostel to head back to at the end of the day be sure to book a bed at Gaia House, you won't be disappointed. Gaia House is at the heart of Cusco city, lose to Saqsaywaman Historical Place and the San Blas Temple.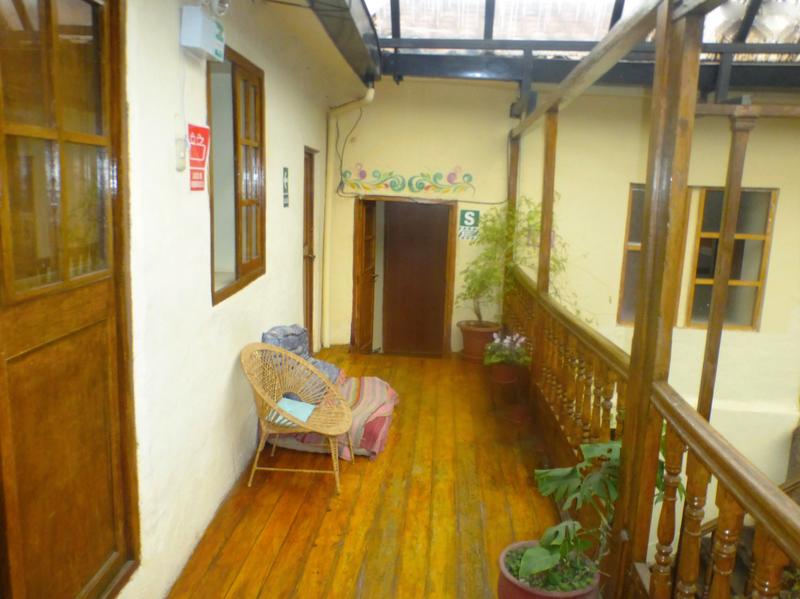 $
Free Breakfast
Self Catering Facilities
Tours & Travel Desk
Sumayaq is a brilliant budget hostel in Cusco, especially for couples. They have a great selection of private double rooms with ensuite bathrooms perfect for when you and your travelling partner need a night or two away from the hectic dorm rooms. Sumayaq Hostel is more than happy to help their guests in any way that they can, whether that be onward travel arrangements or directions to Center Plaza de Armas Cuzco which is just a 2-minute walk away.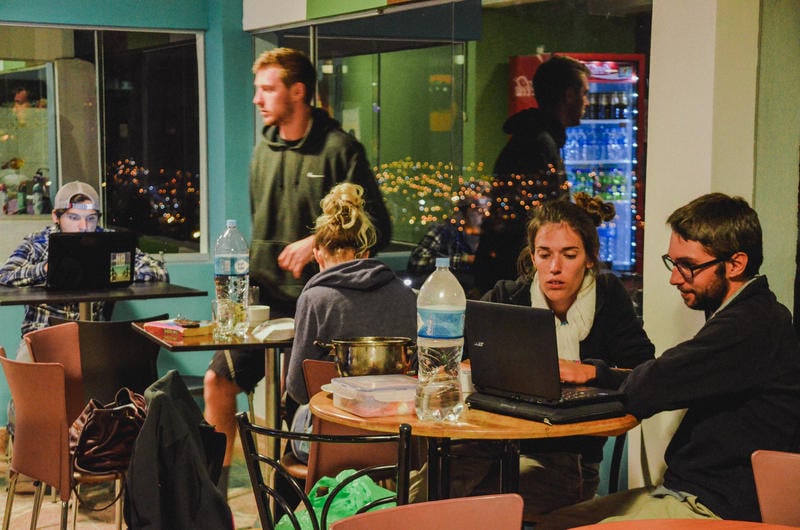 $
Free Breakfast
Bar Onsite
Outdoor Terrace
Cusco Packers is a super popular hostel in Cusco. They are cheap and cheerful and provide everything the budget backpacker could ask for, including free WiFi and a free breakfast every morning too. What makes Cusco Packers a top Cusco backpackers hostel is their location, just 20 minutes from the airport and super close to all the tourist hotspots. The team love to help custom design their guest's itineraries, just holla for help.
$$
Free Breakfast
Bar Onsite
Tours & Travel Desk
There is a running joke at Pisko & Soul that they don't host guests, only friends. It's cute, cheesy AF but definitely true. This is one of the most friendly and welcoming hostels in Cusco. They offer their friends the choice of private rooms or the spacious dorms. There is plenty of space to laze about in during the day or hang out in the evening with a beer to two. You'll find Pisko & Soul in the San Blas area of Cusco; a super cool neighbourhood, perfect for backpackers.
$
Free Breakfast
Free City Tour
Self Catering Facilities
Sunset House is certainly worthy of its place on the shortlist for best hostel in Cusco in 2021. Not only do the Sunset House team offer a free breakfast and free WiFi but a free city tour too. The guys and girls at Sunset House go above and beyond for their guests time after time. Leaving before breakfast time? There will be a packed brekkie waiting for you when you wake up! Located on the hill in San Blas the view from the Sunset House outdoor terrace is simply beautiful.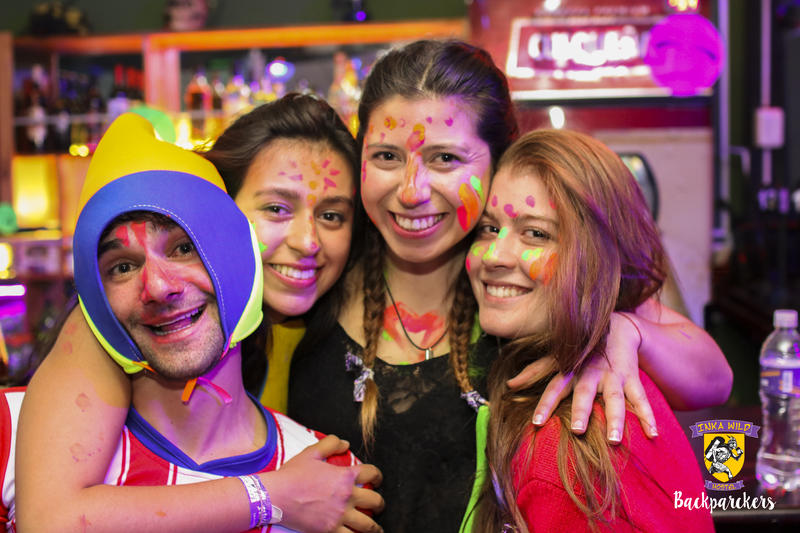 $$
Free Breakfast
Bar & Cafe Onsite
Late Check-Out
If you're looking for a wild time in Cusco be sure to book a bed at Inka Wild. It's a kick-ass party hostel in Cusco that is the talk of the town for party animal backpackers in Cusco. From their tours and travel desk, you can book your Inca Trail hike, quad bike tours, even cooking classes. If you want to experiment absolutely everything in Cusco you better book a bed at the overall coolest hostel in Cusco, Wild Inka.
$$
Free Breakfast
Bar & Cafe Onsite
Tours & Travel Desk
Dragonfly is a top Cusco backpackers hostel with a room to suit every budget. This happy, fun and friendly hostel is the perfect place to stay if you like to have a beer or two of an evening with your hostel buddies but equally like a good nights sleep. With super comfy beds, you'll be well rested and ready to explore Cusco every morning of your stay. Dragonfly offers a free breakfast and free WiFI. If you need a hand concreting your travel plans swing by the travel desk and they'll fix you up, no problem.

Unlock the The Broke Backpacker's GREATEST Travel Secrets!
You pop your email here, and we promise to send you only travel content that's actually relevant — sounds like a pretty good deal to us!
What to Pack for your Cusco Hostel
Pants, socks, underwear, soap?! Take it from us, packing for a hostel stay is not always quite as straight forward as it seems. Working out what to bring and what to leave at home is an art we have perfected over many years.
Check out our definitive Hostel Packing list for our top packing tips!
Why you should travel to Cusco
If you don't have Cusco on your backpacking Peru list, you're definitely missing out. Cusco is a truly gorgeous location, and while a bit touristy, there are plenty of off the beaten parts of the city where you can truly experience the Peruvian-Andes lifestyle.
We know that with the help of this guide, you'll be able to quickly book your Cusco hostel, so you can focus on exploring Peru. If you're planning on travelling through the country, don't worry, there are many great hostels in Peru, so you'll always find a nice place to rest your head.
And if you are having a hard time selecting just one hostel, go with our all around top choice – Supertramp.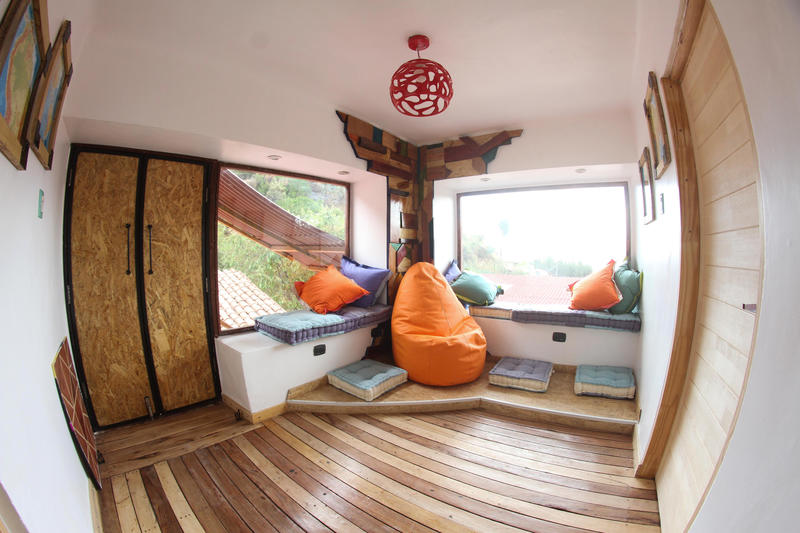 FAQ about Hostels in Cusco
Here are some questions backpackers ask about hostels in Cusco.
Travel Safety Tips for Cusco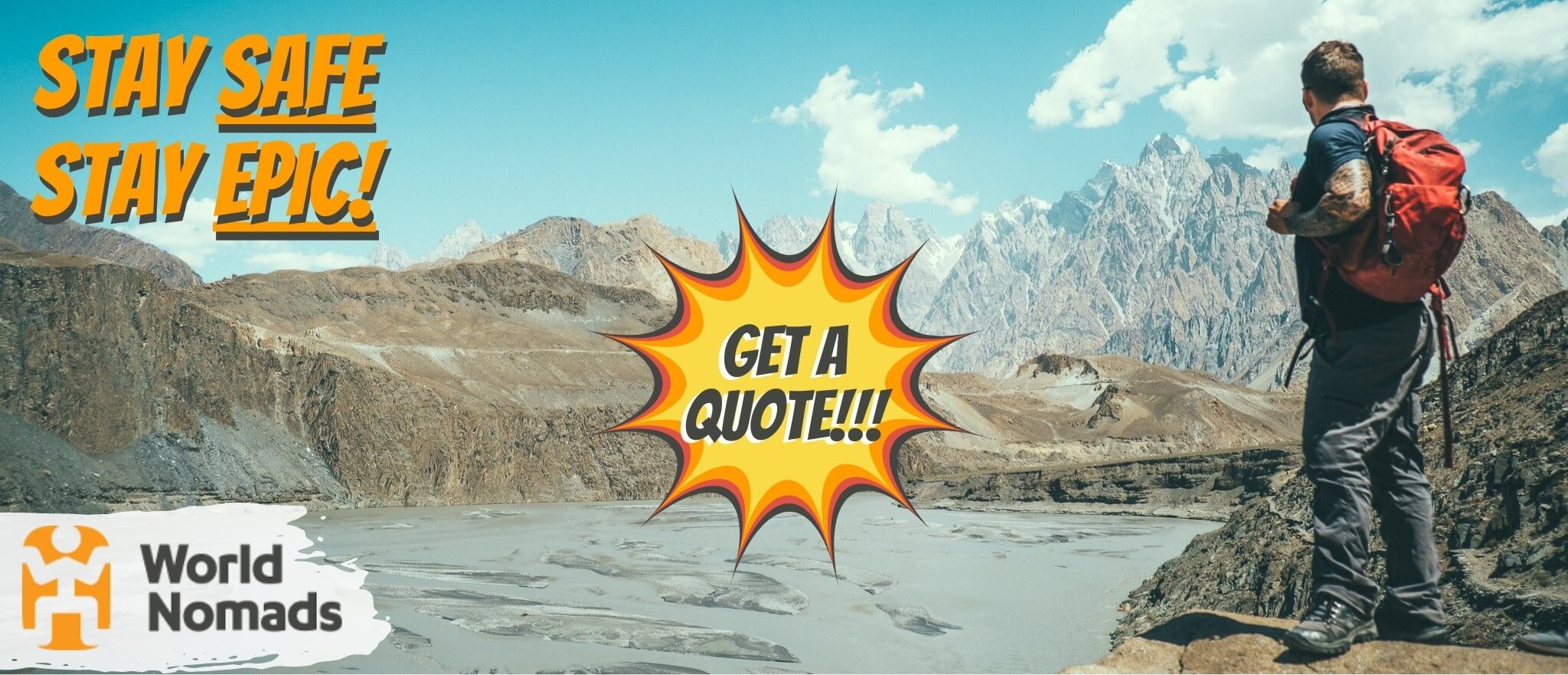 It's good to get lost sometimes, but it's also good not to get too lost. There are people that want you home in one piece.
There's one travel insurance provider The Broke Backpacker trusts for all his wildest shenanigans… World Nomads!
Click the button below to get a quote on your insurance or read our in-depth review of World Nomads' coverage. And then… let the shenanigans begin. 😉
If you want to be fully prepared for your trip, make sure you check on the safety in Peru too. Avoid unneccessary troubles and you'll have a blast!
More Epic Hostels in Peru and South America
Hopefully by now you've found the perfect hostel for your upcoming trip to Lisbon.
Planning an epic trip all across Portugal or even Europe itself?
Don't worry – we've got you covered!
For more cool hostel guides around Europe, check out:
Over to you
By now I hope our epic guide to the best hostels in Cusco has helped you choose the perfect hostel for your adventure!
If you think we've missed anything or have any further thoughts, hit us up in the comments!
---
Thanks for reading – that was fun! 😀
We bring you epic FREE content!
Find out how YOU can help support us.
We're a big site with a big team and this job isn't always easy. But we do it because we love it – we love providing epic and free content. We love the knowledge that our content keeps you adventuring. We don't ask for money, but if you'd like to find out how you can help the site in more organic ways, click the button below.
Thank you for your support 🙂
---
Bye for now, but not forever!
If you want MORE top-tier Broke Backpacker content like this, then sign up for our weekly newsletter below to get the latest and greatest!
And for transparency's sake, please know that some of the links in our content are affiliate links. That means that if you book your accommodation, buy your gear, or sort your insurance through our link, we earn a small commission (at no extra cost to you). That said, we only link to the gear we trust and never recommend services we don't believe are up to scratch. Again, thank you!