We've all been inside a little too long. You, like my family, are probably dreaming of vacationing again – maybe with the kids, maybe with the partner, or maybe just yourself. No, I'm not judging! You deserve it!We're trying to save cash this year so I've spent days going through budget destinations for my family's post-COVID vacay. It's hard finding somewhere that has a little of everything! But I've found eight awesome vacation spots in the South this summer and compiled them into one handy article. I think one of these might be right for you, too. ?
So let's mosey on down to the best family summer vacation ideas (on a budget) and see which one tickles your fancy.
Gulf Shores, Alabama
The gulf coast of Alabama is stunning and Gulf Shores is one of my favorite towns! Most of the beaches here have the same quality as the more famous Florida resorts but they don't come with the same overwhelming crowds.
This makes it an excellent budget-friendly alternative to the Sunshine State (especially if you're from Florida, like me, and wanna get a little further away). The attractions here are low-key, but they certainly won't break the bank. The restaurants are hearty, the hospitality is rich, and you might find it hard to leave.
Check out vacation home rentals instead of staying at the Best Western (MOM!), they're affordable if you can book them ahead of time and they're usually so much cozier than a hotel.
What to Do in Gulf Shores, AL:
Stylish Condo for Families in Gulf Shores: Luxury High Rise
This place is modern and cozy and the rooms have stunning views. I would live in this place! Since I can't afford that, I'll get the whole family to pitch in for a week rental. See if you agree!
Holiday Home with Magnificent Views in Gulf Shores: Beach Condos
With ocean views that will make your jaw drop, this condo is fantastic for families. It sleeps up to six guests. The interiors are well decorated in the classic Southern Coastal style. I'll have a little glass of fancy with my morning eggs, please!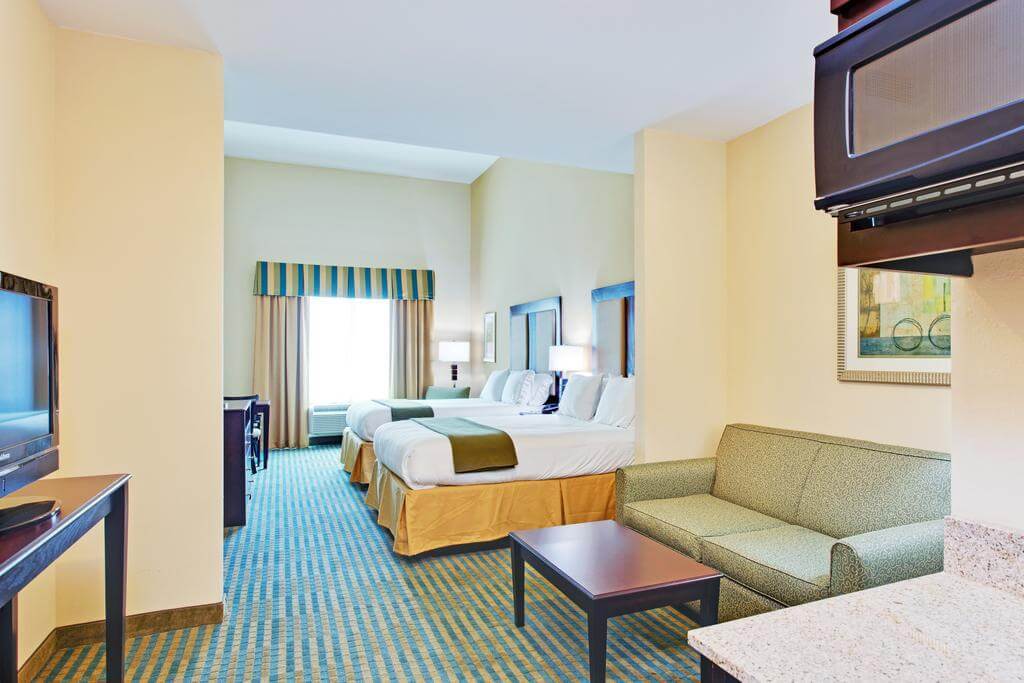 Easy-going Hotel for Budget Travellers in Gulf Shores: Holiday Inn Express
I told you not to go with the hotel option, but if you really have to, here's a cheap one. The hotel is located a little further inland but is still well connected to the beach. It's also one of the best-rated hotels in the area.
See more places to stay in Gulf Shores!
Panama City Beach, Florida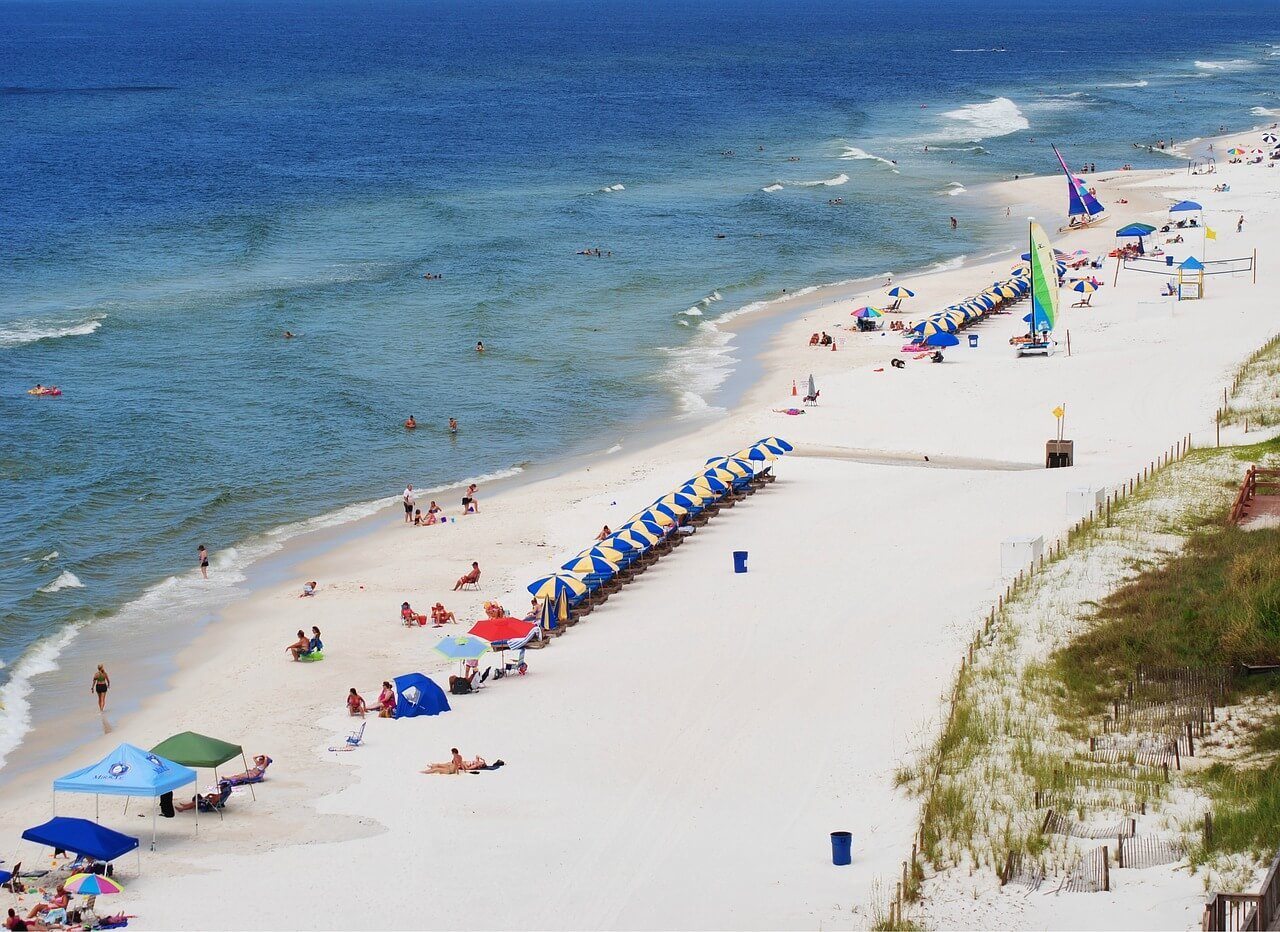 Lovingly known as the Redneck Riviera, the Emerald Coast contains a few gems – including Panama City Beach! The beach houses here are generally more upmarket than elsewhere in the area, but are still cheaper than those further south in Florida. For a great beach holiday without breaking the bank, you can't go wrong with Panama City Beach.
The name "Emerald Coast" comes from the stunning crystal clear waters and white sandy beaches that hug the coastline. It's considered one of the best beaches in the world, but it doesn't get as crowded as other gulf beaches (except during Spring Break – and for the love of God, don't go during spring break).
Awesome Activities in Panama City Beach:
Luxurious Penthouse for Couples in Panama City Beach: Long Beach Resort
This bright and breezy apartment is the perfect place to unwind. The large balcony stretches from the lounge to the bedroom, giving you a great spot to admire the sunset in the evenings and enjoy breakfast in the morning.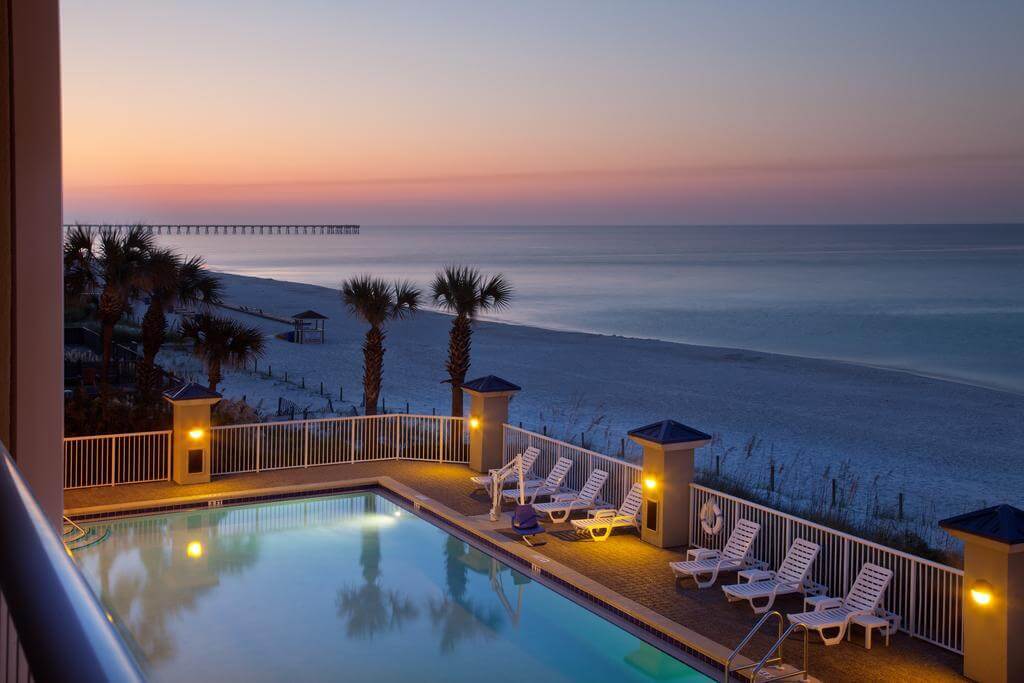 Again, if you really need to do the hotel thing, PCB has a Holiday Inn too! This one's gulf-side. There's a large pool area with steps leading straight to the beach.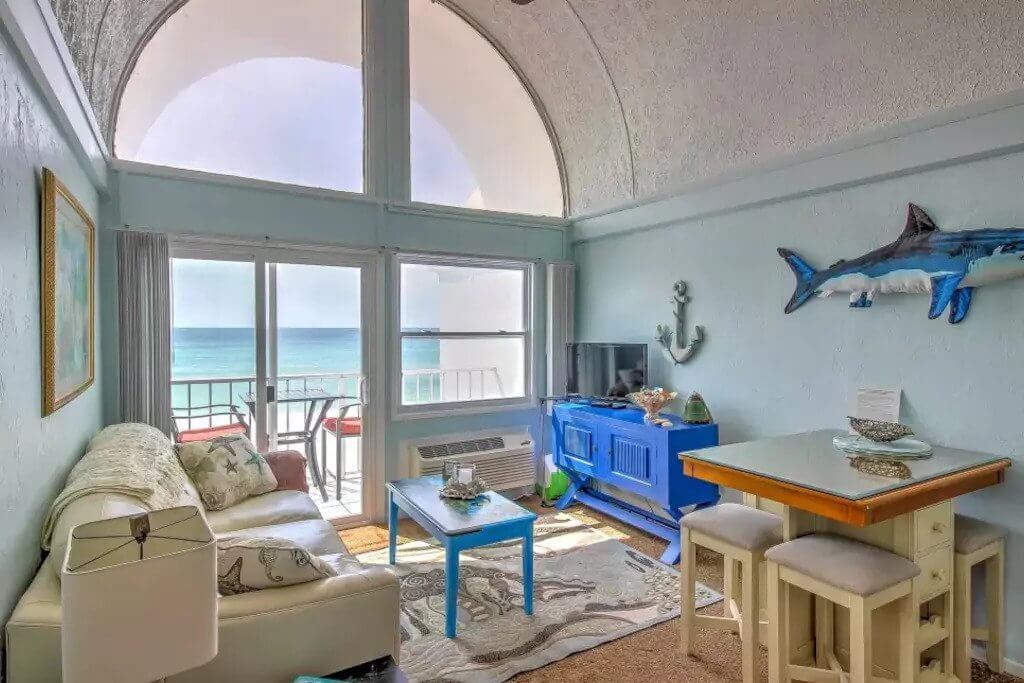 Soothing Condo in Panama City Beach: Beachfront Condo
This beach house screams "Vacation here!" It's a little tight, granted; but check out that loft! And you'll love watching the ocean through those huge lofted windows with your morning coffee. Let me know how it goes!
Ready to unwind on the shores of Panama City Beach? We have even more accommodation and activity options in our Where to Stay Guide.
Gatlinburg, Tennessee
Gatlinburg is the urban gateway to the Smoky Mountains. The town center boasts plenty of great restaurants, bars, museums, lookouts, boutiques, mirror mazes, taffy, fudge and most other things you can imagine! You won't have to give up your home comforts here! Gatlinburg is my top recommendation for a mountain vacation – bring the kids to Ripley's or leave the kids somewhere and get your man down to the distillery. If either of those options are too normal, try Ober Gatlinburg's ice rink and alpine slide!
The Great Smoky Mountains National Park is an area of natural beauty that straddles the boundaries of Gatlinburg. Here, you'll find loads of hiking for all levels and adventure activities like zip-lining.
Gatlinburg is a little pricier than other towns mentioned on this list, but the convenience makes it worth the extra spend. You can find great deals on mountain homes and cabins on platforms like VRBO and Airbnb to bring down the costs while maximizing the East Tennessee experience.
Awesome Activities in Gatlinburg: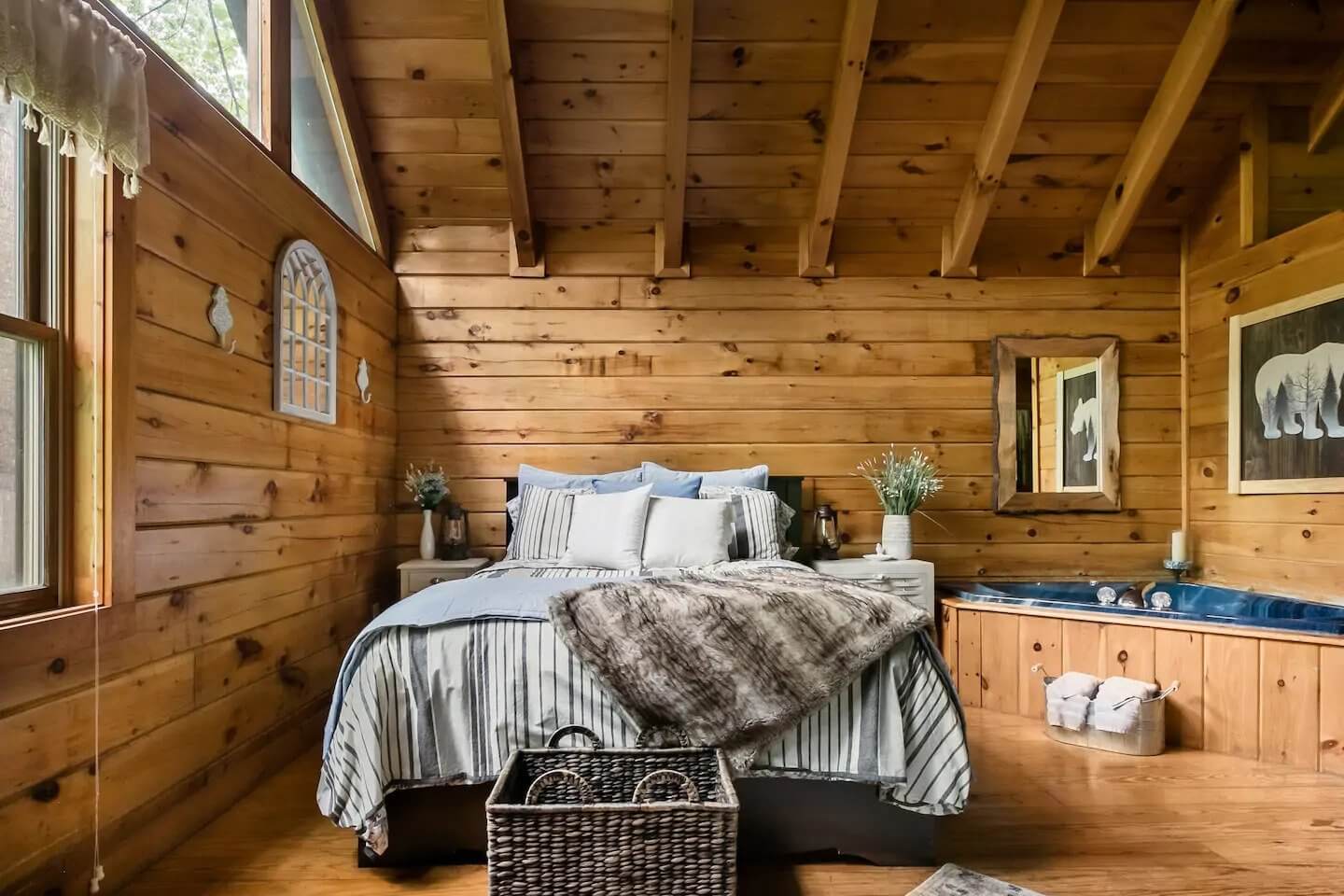 Stunning Mountain Cabin in Gatlinburg: Sweet Retreat
This rustic cabin has a mountain is a great place to stay in Gatlinburg. Offering atmosphere with all the comforts of home – and more! There's an indulgent hot tub in the bedroom and an authentic fireplace in the lounge area. It might be hard to get out and explore when home base is a Gatlinburg cabin like this!
Adorable Little Log Cabin in Gatlinburg: Cozy Cabin
This is the perfect rural retreat close to the Smoky Mountains. Built as an authentic replica of traditional homes in the area, this property isn't as back to basics as it seems – it comes with a luxurious jacuzzi and modern appliances.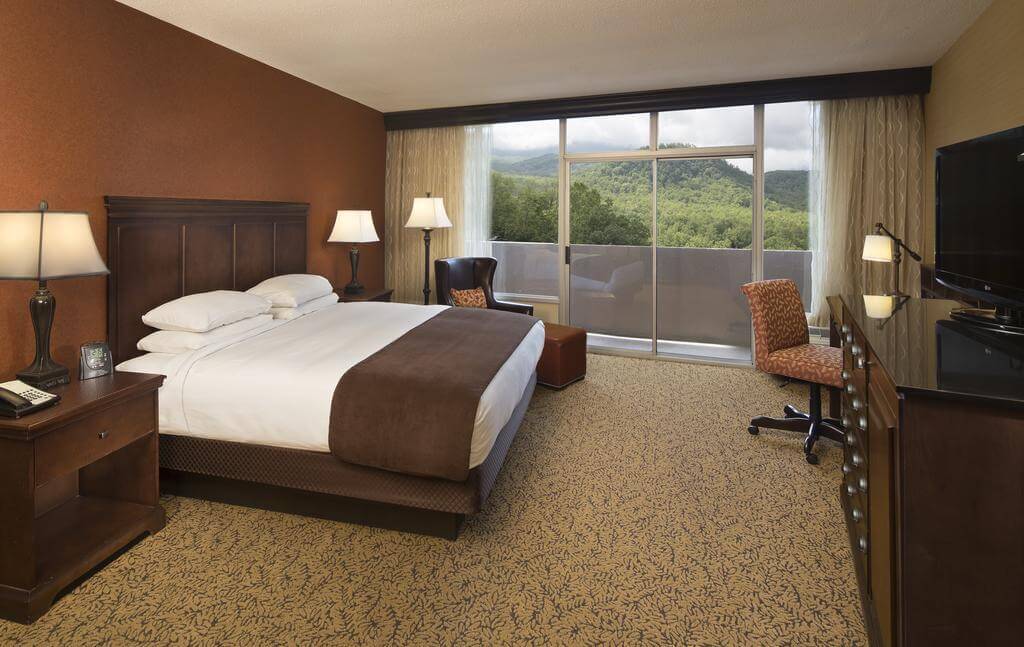 This is a little bit pricier, but DoubleTree Hotels are specially designed for family-friendly comfort. All the rooms at this hotel come with private balconies, giving you stunning mountain views in every direction.
Interested in discovering Gatlinburg? Check out our dedicated guide to the town!
Sevierville, Tennessee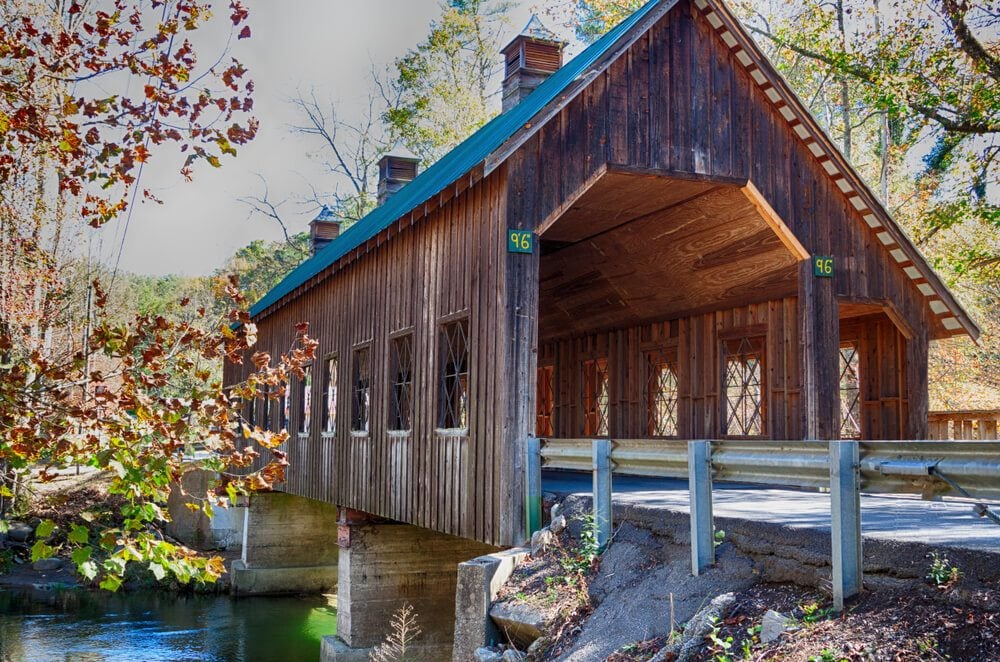 It's here where I have to give you some news – I worked at DollyWood. Yeah, that's right, I know East Tennessee inside and out! You should definitely look into Gatlinburg and Sevierville before you decide.
Sevierville is only a short drive from Gatlinburg, but it has a completely different vibe! This is where you'll get the rural Appalachian atmosphere you'd expect from a trip to the Great Smoky Mountains. It's also closer to Pigeon Forge, the hub of the tourist strips. We're talking gift shops, leather shops, candy shops, crockery shops, go-carts, zip lines, amusement parks, themed stand-alone rides, and much much more!
It is a little bit further out from the mountains, but this just means accommodation and activities are even cheaper! We love this destination; it's the perfect base for exploring the region without breaking the bank.
Awesome Activities in Sevierville:
Check out our tips for where to stay in Sevierville.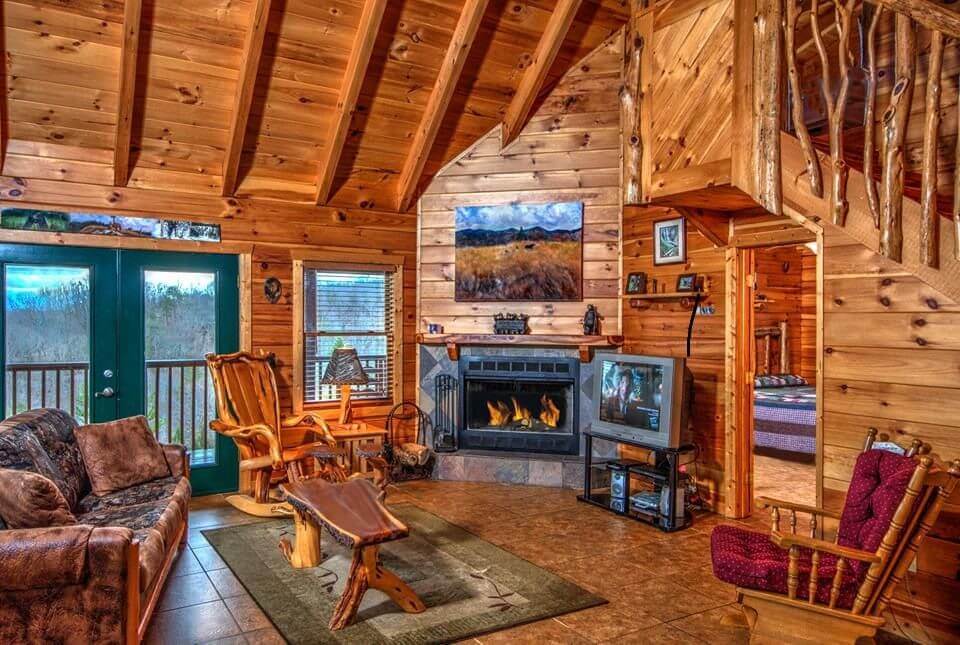 Rural Cabin on a Budget in Sevierville: One of a Kind
Nestled in the outskirts of Sevierville, this is a great budget alternative to the cabin I suggested in Gatlinburg. It comes with stunning views of the Smoky Mountains and hot tub to help you enjoy it!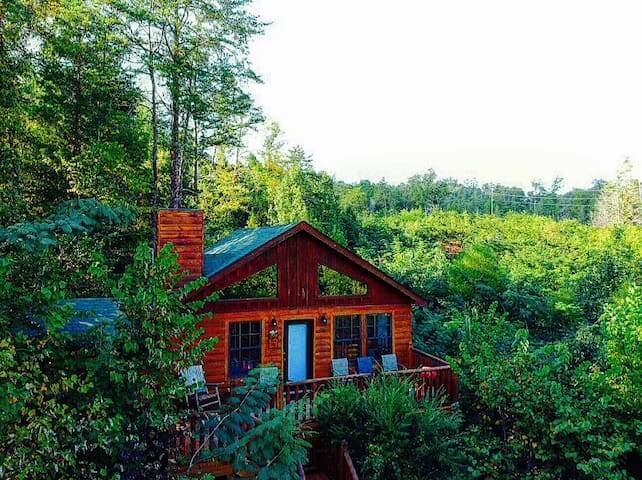 Reclusive Retreat in Sevierville: Secluded Cabin
This cabin is a short drive away from Sevierville. Get away from civilization while still enjoying some home comforts in this stylish cabin retreat. It can sleep up to three guests, making it a great choice for couples and small families.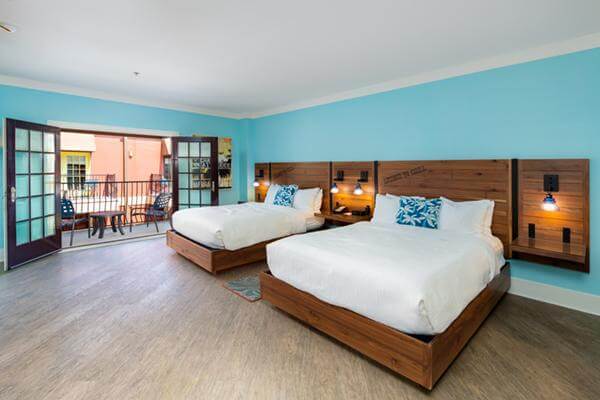 In keeping with the budget-friendly nature of Sevierville, Margaritaville is very much affordable – but has some added extras to enhance your comfort. Guests can get a private cabana, and a rooftop pool with views towards the mountains.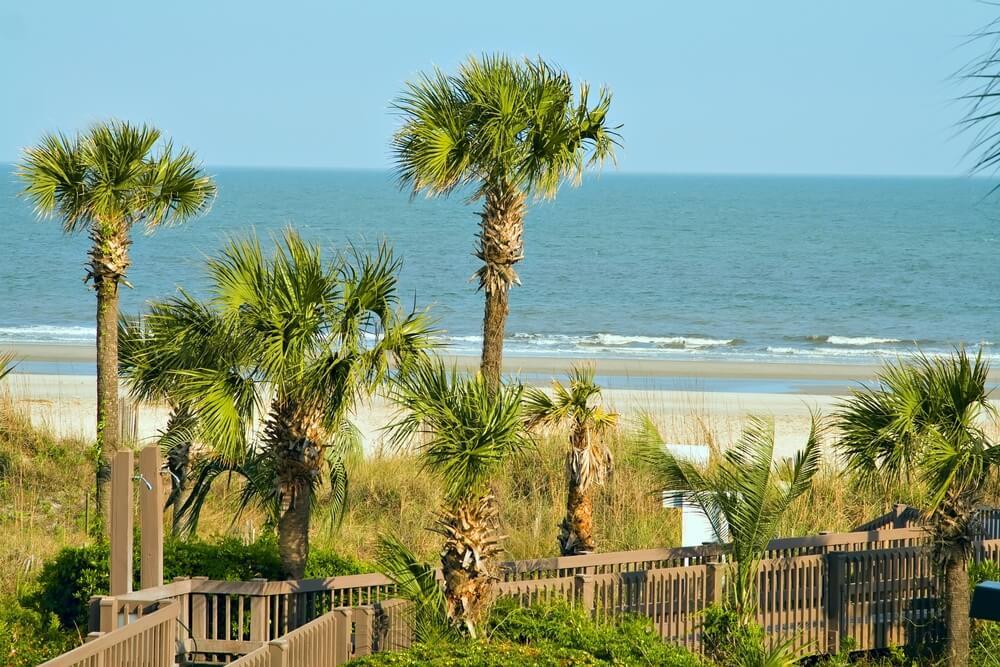 Just north of Savannah, Georgia, Hilton Head Island has long been a popular beach resort for those from the region. Now, it is one of the best budget-friendly destinations in the South, with plenty of thrilling activities.
Hilton Head is surrounded by stunning beaches with views of the Atlantic Ocean. It's also known as a popular golf retreat, with many of the courses only a short walk from the coast. Hilton Head Island is a laid-back destination, making it an ideal pick for couples.
Heading inland from the beach, Hilton Head Island also offers some excellent adventure activities. The area is popular with cyclists and hikers, with multiple routes available across the island. At the coast, you'll also find some great kayaking, sailing, and dolphin-spotting activities.
I have fond memories of vacationing here with my grandparents, riding bikes and eating bubble-gum ice cream with actual gum inside!
Check out our tips for where to stay in Hilton Head island.
Awesome Activities in Hilton Head Island: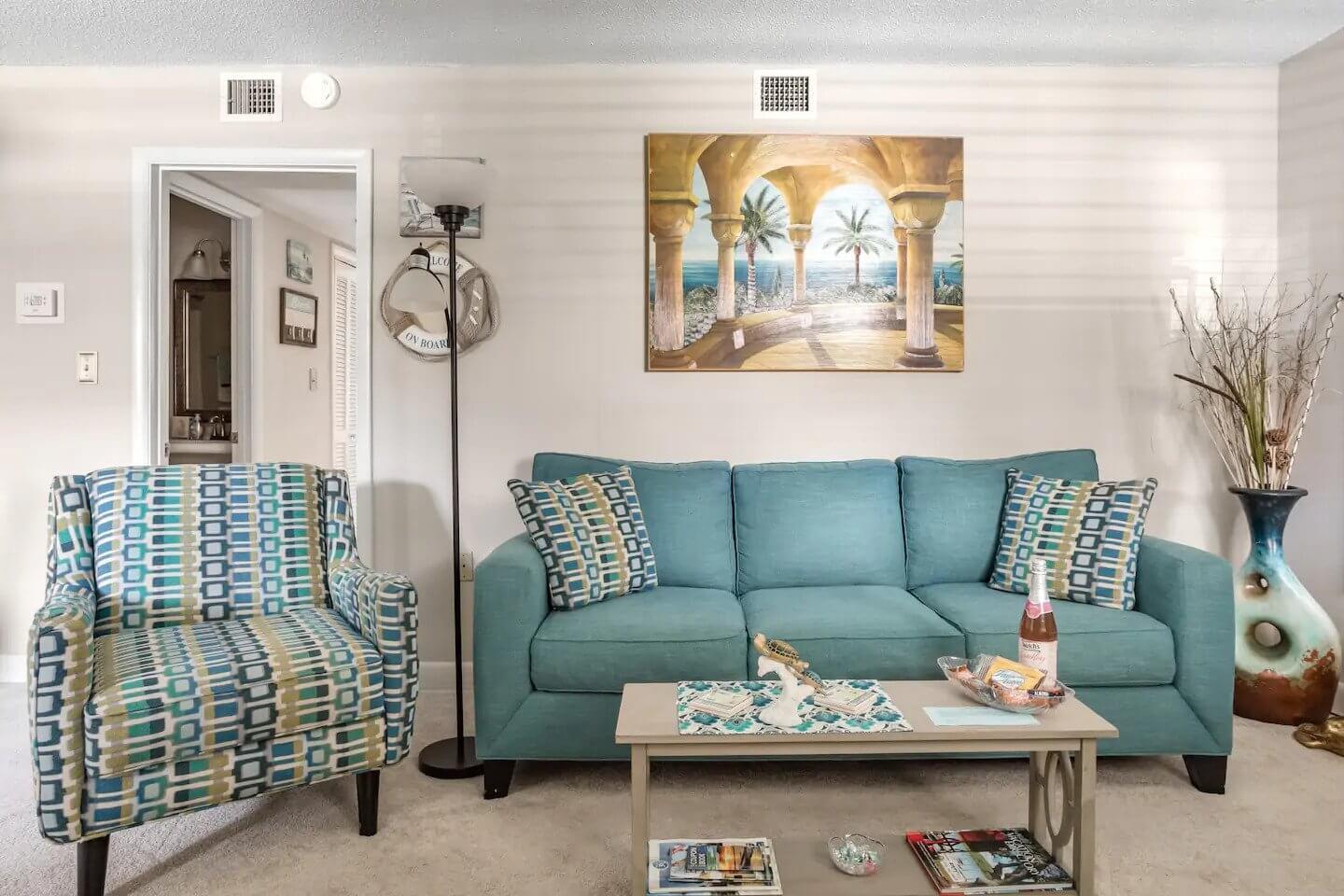 Laid Back Vacation Rental for Families on Hilton Head Island: Beach Resort
This rental combines modern convenience with timeless design. It is a relaxing space that can sleep up to four guests across two bedrooms. The main boardwalk is only a two-minute walk away.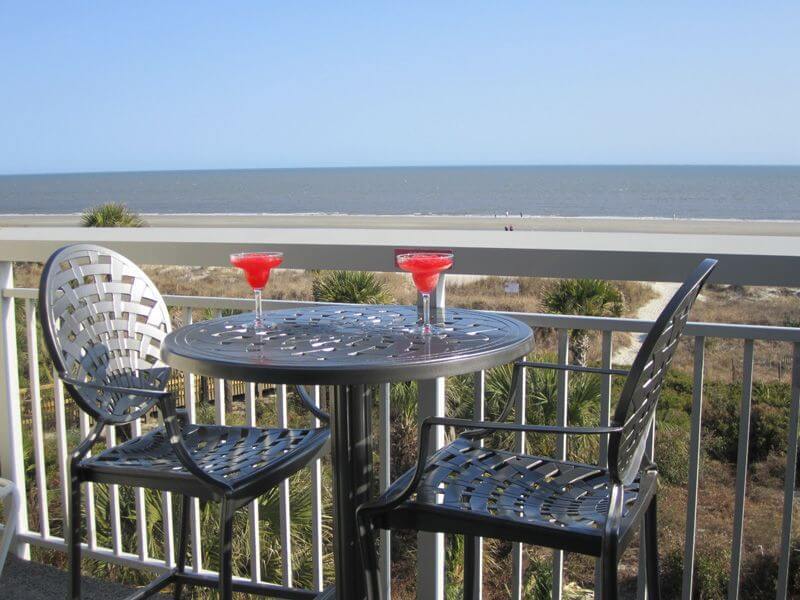 Waterfront Retreat on Hilton Head Island: Renovated Condo
For immediate beach access without breaking the bank, you can't go wrong with this gorgeous condo! The small balcony has a dining area, and you can see the sunset from the property. The owners recommend the Tiki Hut next door for live music in the evenings.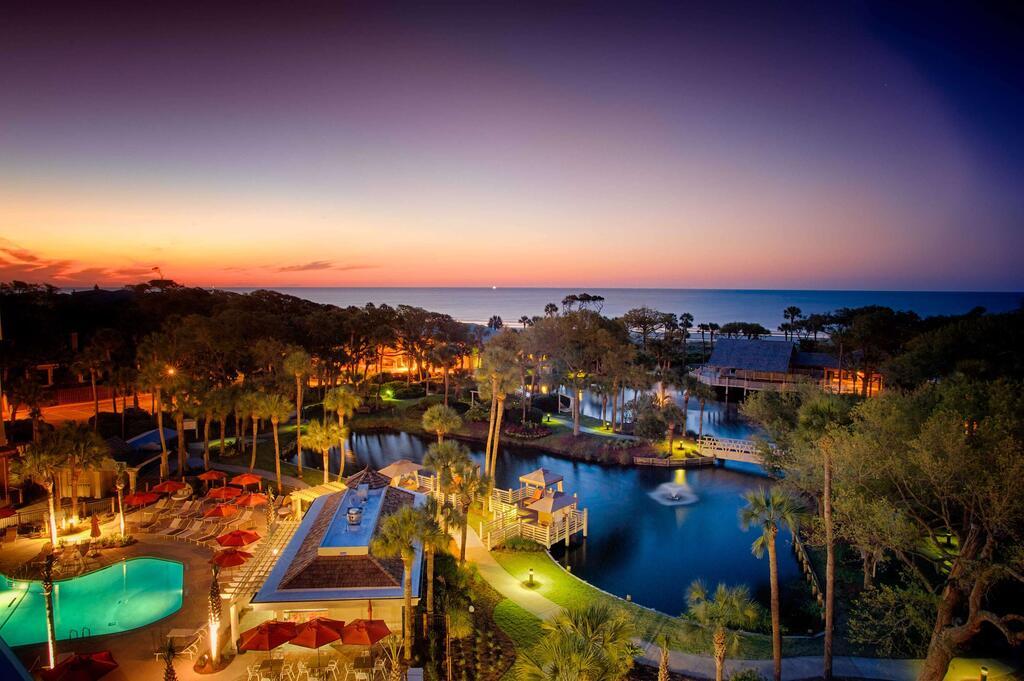 Extravagant Resort on Hilton Head Island: Sonesta Resort
This four-star hotel is next level, and totally worth splashing out on a little! With multiple dining options on-site and a huge pool area, you'll barely want to leave the resort. If you do, Shelter Cove Marina is only ten minutes away.
Ready to slow down and breathe on a trip to Hilton Head Island? We have some more great accommodation picks in our dedicated guide to the destination.
Orange Beach, Alabama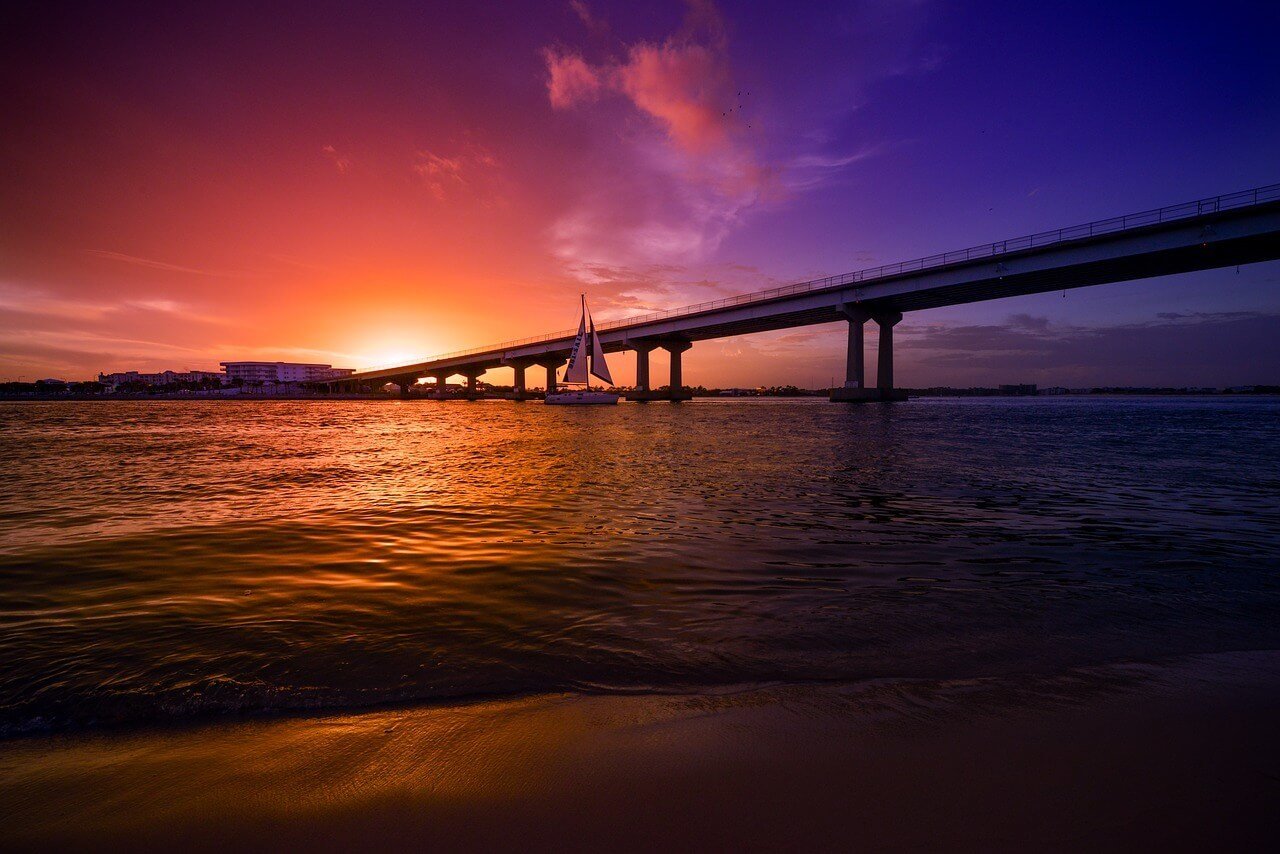 Orange Beach is near Gulf Shores, making it another primo destination for chilling out by the Gulf of Mexico on a budget! Where Orange Beach differs is in its smaller tourist numbers. It's not hard to kick back and relax here. For this reason, so I reckon Orange Beach is a better option for families.
Keeping with the family-friendly nature, there are a few great waterparks and kid-friendly adventure activities around the area. Orange Beach has a more local feel, so you have the chance to enjoy the main attractions at a more authentic pace.
Awesome Activities in Orange Beach: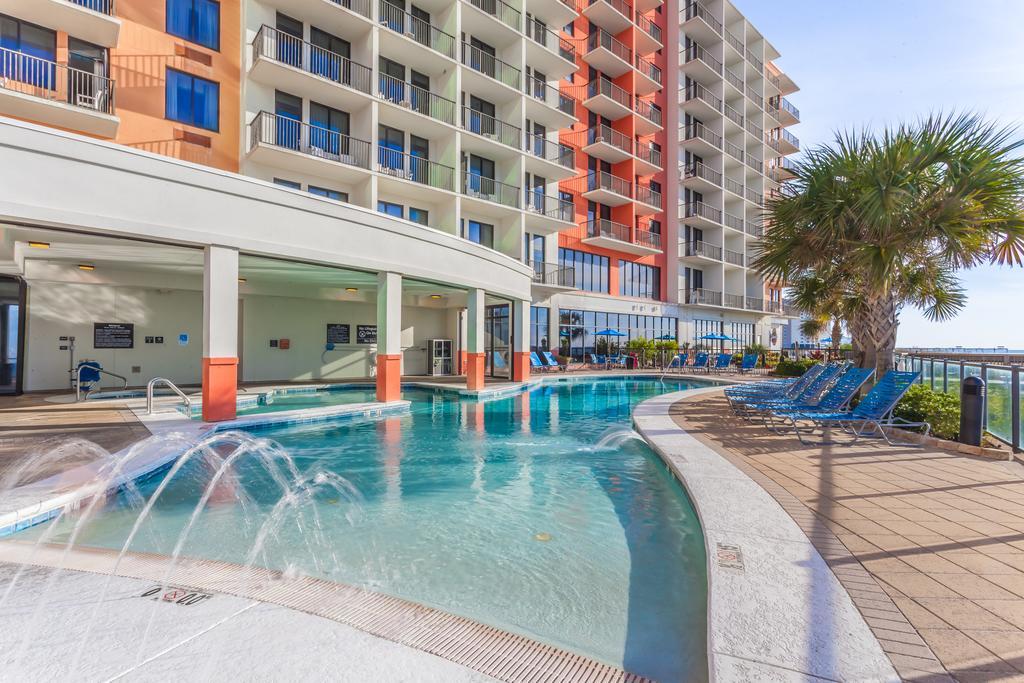 Relaxing Hotel for Families in Orange Beach: Hampton Inn & Suites
This oceanfront hotel comes with direct access to the beach – perfect if you're just looking for a relaxing holiday in the South. Run by the Hilton Group, Hampton hotels offer luxury at affordable prices.
Stunning Condo with Sea Views in Orange Beach: Gated Resort
The interiors are a little basic, but the beach is right on your doorstep! If you want to head to the coast on a budget, this condo is perfect. There's a small balcony, and guests have access to a shared pool and sauna.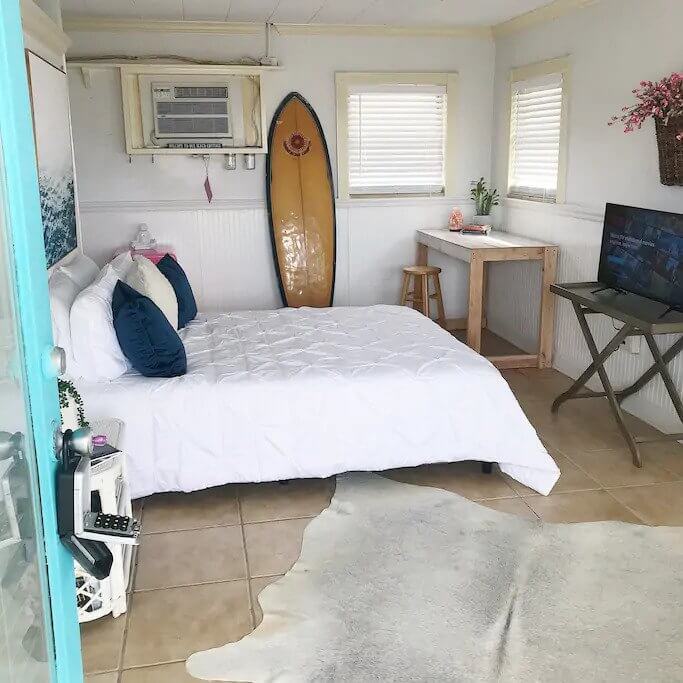 Sunny Apartment for Couples in Orange Beach: Beachside Surfshack
Need a break just for the two of you? This cute apartment is perfect for a short getaway on a budget. Housed within a renovated motel, it harks back to the 50s while benefiting from updated fixtures and fittings.
Sold on Orange Beach? We have a few more accommodation picks for you to check out over here.
Destin, Florida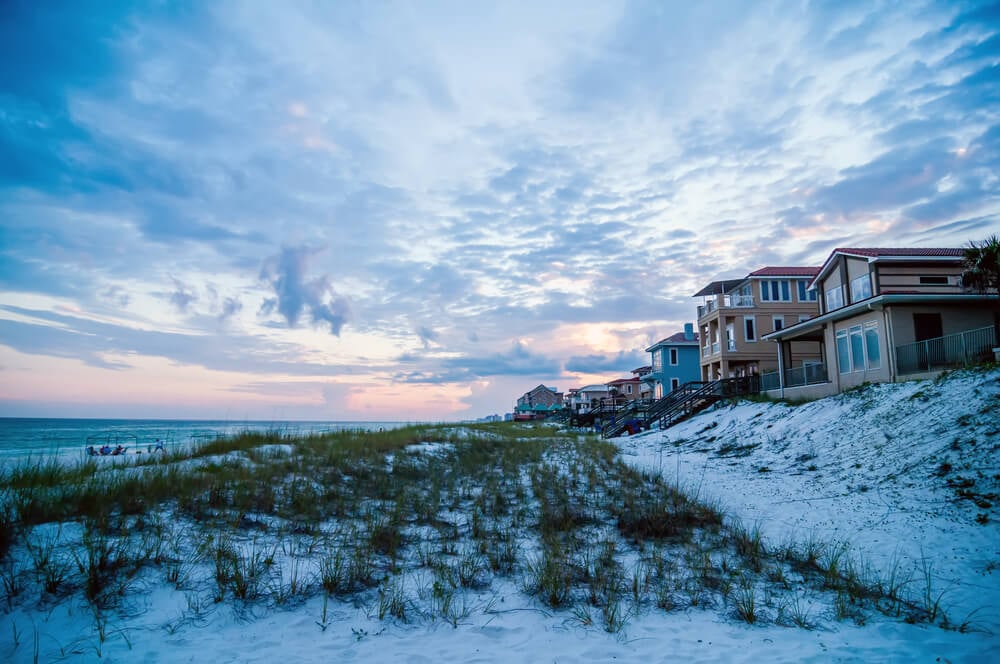 Known for its fine sand beaches and turquoise water, Destin is another brilliant beach destination for families looking for somewhere budget-friendly in Florida. Though a little pricier than our Alabama picks, it comes with high-quality hotels at reasonable prices.
By far, the beach is the most popular attraction – but Destin is also surrounded by fun-tastic waterparks! Plus, there are plenty of boat tours where you can try out fishing, go dolphin spotting, or simply marvel at the gorgeous waters surrounding the resort.
Awesome Activities in Destin:
Check out our top tips for where to stay in Destin.
Cute Condo with Nautical Charm in Destin: Harbour Home
The beachy feel of this holiday home gives guests the perfect setting to unwind. The beach is a few steps away, and there are plenty of great restaurants and bars in the neighborhood. They also welcome small pets – perfect for all you puppy parents out there.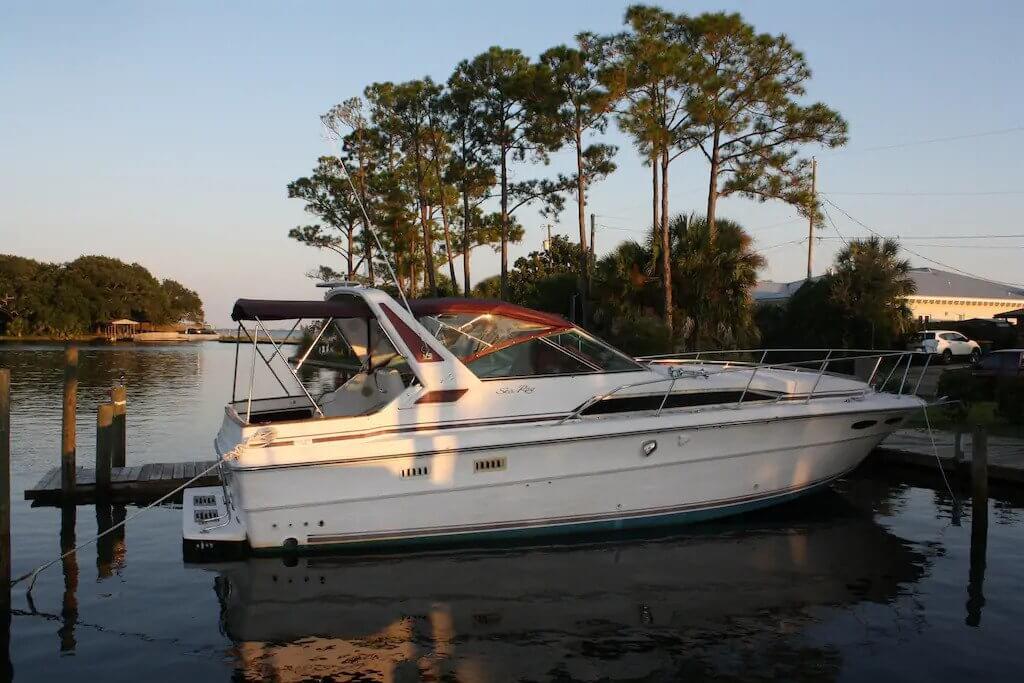 Easily the most unique accommodation in this guide, the Blessed Boat is perfect for couples and solo travelers looking to stay near Destin! It's a short drive outside the city, but totally worth it for the secluded atmosphere. It's already moored in a great spot, so don't worry that you can't take it out to sea.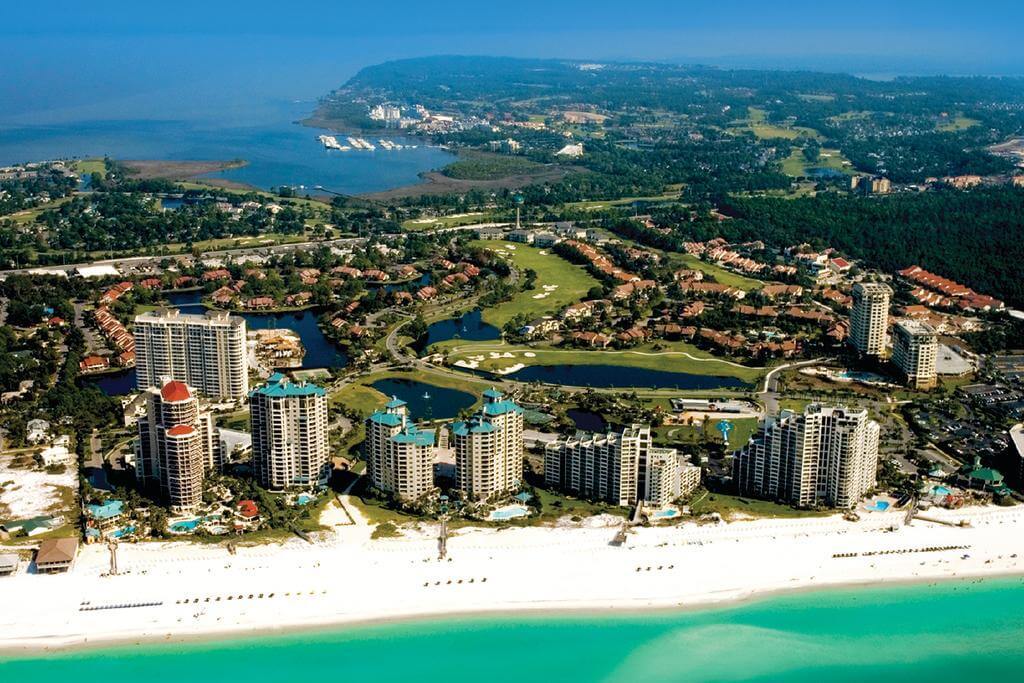 This hotel is an attraction in its own right since the most popular golf course in Destin is on-site. It has so much more to offer than golf, however, with direct beach access and a huge spa.
Ready to visit Destin? We've got a guide to the best neighborhoods in the area!
Galveston, Texas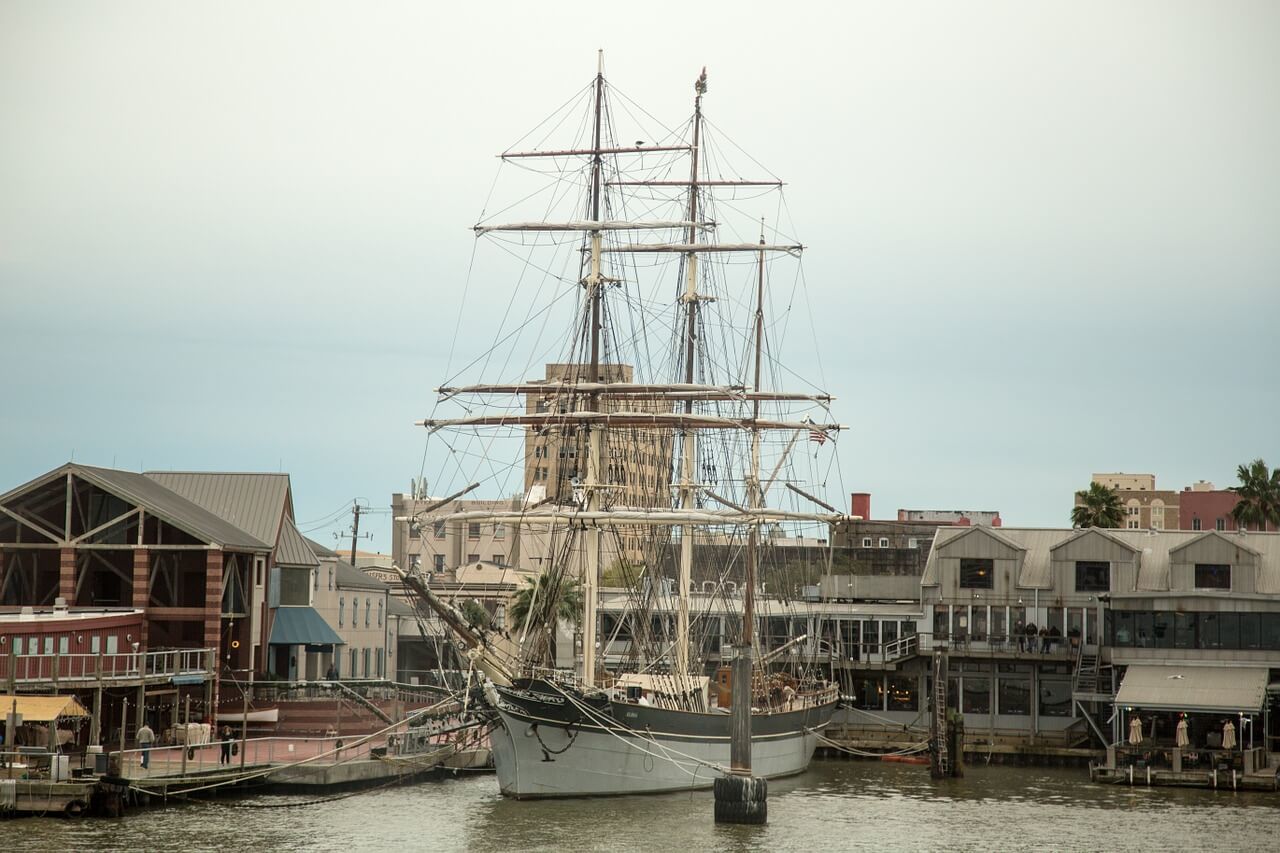 Galveston's vibrant waterfront area has carnival rides, shops, and restaurants in abundance, making this a great destination for anyone seeking a budget-friendly vacation in the South this summer.
The town oozes charm and truly epitomizes Southern hospitality. The culinary scene is enormous in Galveston; you'll be spoiled for choice between Southern, Mexican, and steakhouse eats.
Galveston is only a 45-minute drive from Houston, making it a great base for exploring the city on a budget. As a major Gulf Coast destination, there are also some jaw-dropping beaches nearby just waiting to be explored.
Awesome Activities in Galveston:
Timeless Cottage in Galveston: The Dupre House
This gorgeous Airbnb Plus apartment is, in a word, stunning! The stylish interior harkens back to the region's history while providing modern comforts.
Southern Belle Beachhouse in Galveston: Little Sunshine
This house is located right on the beach, meaning you can roll straight out of bed and onto the sand. Nicknamed 'Little Sunshine', the interior is bright and traditional. The spacious balcony also has a cute little dining area.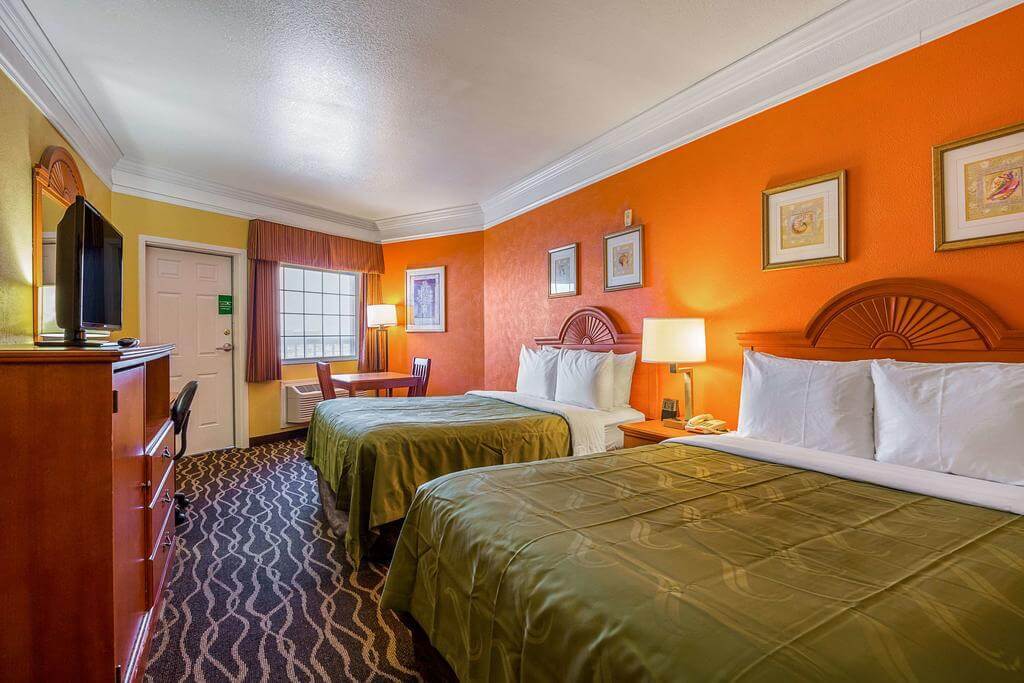 Just need somewhere to lay your head? This hotel is located right on the beachfront, giving you immediate access to all the best attractions. There are also a few extras, such as complimentary breakfast and private balconies.
Ready to party in Galveston? Check out our neighborhood guide before booking your accommodation.
Final Thoughts
I'm excited to get out of the house again! Now that I've got all these written out, I'm going to try and let my family decide where to vacation this summer.
I'm trying not to play favorites, but Gulf Shores, AL is going to be the best beach destination for the summer and Gatlinburg, TN the best mountain destination.
Have you set your heart on one of these already? Or have you got another recommendation not on this list? Please let me know what you're thinking below! If I don't get around to visiting everywhere this summer, there's always next summer. 😉