Coron is an enchanting paradise found in the province of Palawan, within the ever-famous country of the Philippines. This town is overflowing with picturesque islands, magnificent beaches, tropical lagoons, majestic jungles, and so much more! If you love the ocean and all of its inhabitants, this magical place is just for you.
Our full Coron itinerary will share everything you need to know to have an unforgettable adventure in one of the most gorgeous towns in the Philippines! The island lifestyle has never been so thrilling. We will guide you to all of the must-see sights and attractions, and you will get the best tips on what to do in Coron!
With our Coron itinerary in hand, you can let the stress of planning your holiday simply melt off like butter. You can sink into your dream vacation and know that you will have the best time by using our itinerary as your travel companion.
When planning a trip to Coron, it's paramount that you know what to expect from each month so you can make an informed decision about when you want to go. Coron is one of those places that does have some weather extremes, so you will find a big difference between each season.
There are mainly two big seasons in Coron, each that need to be considered when considering to visit Coron. First, there is the rainy season, which is from mid-June to September. This is when Coron's skies open up the heavens, a lot of places are closed, and it may be unpleasant to visit! However, if you do go during this season, there are obviously dry days when you can do some exploring.
The second is the dry season, this season runs from October to mid-June. This is a more ideal time to visit, as the sun is out and shining! The heat can get extreme, but there are plenty of places for you to cool off and escape from the sun, so it's fantastic. You won't be in for much rain at all during this season, and days are consistently hot.
You can expect Typhoons from June to October, so if you plan on doing a lot of boat trips, this won't be the best time to visit. They don't usually hit Coron directly, but it does affect the tides.
Ultimately, the most relaxed time to visit is in the dry season, but if you do go during the rainy season, you can still have fun!
Coron offers an endless amount of laid-back, exquisite places for you to stay. No matter which area in Coron you pick, you are bound to feel like a new person by the time you leave. We will share with you some of our favorite places to stay in Coron, so you have a better lay of the land on your Coron itinerary.
Coron Town Centre is a place booming with the local atmosphere. You may not see it at first glance, but this place is wonderful! You will be able to take part in the local markets, and you can enjoy what it feels like to be surrounded by the authentic life of the islanders. This is also the best place to stay if you're wanting to eat your way through Coron, as there is every type of Filipino meal served here.
The West Coast of Busuanga Island is a wonderful place to stay! Busuanga is Coron's main island and offers plenty for everyone. It's easy to get to and from this area and navigate around Coron from here. You will be right on the coast and able to enjoy astounding views and magnificent sandy shores daily. The island vibe is contagious in Busuanga!
The North Coast of Busuanga is also a popular spot to stay! As it is still part of Coron's main island, it is very close to all of the major attractions and beaches. However, you will feel a sense of tranquility here, as it's not as bustling as the other places on the island. Enjoy a secluded destination that you can recluse back to after a day out in Coron!
Best Hostel in Coron – Hop Hostel
For a comfortable stay in a quirky hostel, Hop Hostel is the place! You can enjoy a great location and friendly staff as well. You will be in the best spot for day trips to the Calamian Islands and have all your amenities at hand.
To get a more in-depth look, read our guide on the BEST hostels in Coron!
Live the Southeast Asian dream with your own personal bamboo cottage. Complete with bamboo furniture, wicker walls, and jungle encapsulated decking, you'll be feeling like a local in no time.
This hotel makes for the best place to stay in Coron in 3 days if you're looking for a launch pad! You will get lots of value for your money and enjoy a stylish room! The hotel boasts a location close to the famous Maquinit Hot Spring, as well as a few other destinations. This is a fantastic spot for all types of travelers!
For world-class amenities and 5-star treatment in Coron, look no further than Two Seasons Resort and Spa! This luxury resort is found right smack-bang on the stunning beachfront and is overflowing with recreational activities and elegant rooms. You can even find luxury bungalows! Enjoy the best of the best at this top-notch hotel.
We will share everything you need to know about the best way to get around on this Coron Itinerary! You will need to know which options work the best, so that you can effortlessly get to where you need to go.
One of the best and most obvious ways to get around is via boat. You will find docks and harbors on every major island in Coron bay. These can vary in cost, but most are quite affordable. It's the boats that take you to the big sites that can start to cost a lot, but then it is very much worth the extra buck.
You can also consider flying, as there are some airports dotted around Coron. This is not as expensive as it sounds, and it is a fun alternative to boats if you struggle with sea sickness. Coron's main island, Busuanga, has a wonderful airport!
Habal-Habals are the best way to quickly get from A to B on land! They also offer you the chance to experience the Philippine's signature traveling modes, something that has started since the boom of tourism. These are very cheap, and often the local driving you has a fantastic idea of where all the best places are and can take you to some more off-the-beaten-track destinations.
Walking in Coron is wonderful, but it isn't the best way to get around. Taking a few strolls or walking between bars is one thing, but facing the beating sun during the day on a long-distance walk is not going to be pleasant.
Lastly, you can rent a bike. This is the best way for those of you traveling in pairs or alone. You can choose your timing and feel free as you explore the many winding routes of Coron!
Barracuda Lake| Twin Lagoon Entrance| Siete Pecados| CYC Beach| Mount Tapyas
Spend one day in Coron exploring the most fascination Coron points of interest! Dive into (literally) the most beautiful places to visit on our itinerary for Coron.
Day 1 / Stop 1 – Barracuda Lake
Why it's awesome: This lake is famous for its unusual thermocline!
Cost: $3 USD per person.
Food Recommendation: Have a delicious meal in a cozy setting at Poco Deli Coron! The staff is excellent, and you can grab a really filling breakfast before getting started on your Coron itinerary.
Welcome to a dream world! That's right – Barracuda Lake will have you feeling like you've stepped into a whole new world. Right from the get-go, you will be mesmerized. The entrance to the lake winds through craggy rocks that look like they're straight from a mermaid movie. As you continue along the windy and scenic path, you will find it reveals Barracuda Lake.
This expansive lake is magnificent! The entirety of it is huge, however, there is an enclosed area for swimmers to go mad in and enjoy diving. This clear blue fresh-water lake in Coron captures every heart who visits and takes a dip in its unusually warm waters.
If you're feeling adventurous and like you want an adrenaline kick, you can find plenty of spaces to go free-diving from the rocks. This secluded and beautiful paradise is the perfect place for you to sink into relaxation as you begin the first of your 2 days in Coron.
Insider Tip: Bring your snorkeling equipment! You will find underwater cliffs that will blow you away.
Day 1 / Stop 2 – Twin Lagoon Entrance
Why it's awesome: Two dazzling blue lagoons!
Cost: Between $30 USD – $60 USD for the boat there, then $3.80 USD – $7.76 USD for the entrance fee.
Food Recommendation: Trattoria Altrove Coron is a fantastic place to indulge in local food and taste the flavors of authentic Filipino cuisine.
These two lagoons are some of the most famous Coron attractions! Once you get there and gaze out at the turquoise waters for yourself, you will understand why. The two lagoons also have a backdrop of dramatic, black, jagged karst walls – adding even more to the already exquisite view.
Adventuring the wooden pathway through the two lagoons is a must, and it provides for some breathtaking photo opportunities as well. You will find that you can swim in the first lagoon, and if you want to get to the other, you will need to swim under a rock formation to get there. It's well worth it to check out both of these sensational pools!
You can also laze out on the wooden decks and simply dip your toes in the water, basking in the astounding views surrounding you and the magic of Coron's twin lagoons.
Insider Tip: The waters of the twin lagoons are notorious for having hoards of jellyfish! Be extra vigilant if you want to take a dip.
Day 1 / Stop 3 – Siete Pecados
Why it's awesome: A popular snorkeling haven!
Cost: $2 USD per person
Food Recommendation: Sink your teeth into mouth-watering dishes at the laid-back Siete Pecados Restaurant!
The Philippines is an archipelago, which is one of the reasons it is so famous for the sheer abundance of diverse marine life that swim around in its waters. The best place to experience the magic of these underwater creatures is at Siete Pecados, the most popular snorkeling spot in Coron!
No trip to Coron is complete without an epic snorkeling adventure! The word 'siete' means 7, and that is how many small, yet gorgeous limestone rock formations surround this magnificent snorkeling site. The turquoise water surrounding Siete is cold all year around, but it is still the most incredible spot to snorkel and explore the underwater world.
You will find that you are swimming in a massive aquarium as you gaze around you and spot many schools of brightly colored fish of various species and size swimming about, occasionally accompanied by other mesmerizing sea creatures, like small squids, octopi, and baby sharks.
The water of this pool is crystal clear, so even without snorkeling equipment, or with the comfort of a boat you can enjoy the captivating site of all these majestic creatures doing their thing!
Day 1 / Stop 4 – CYC Beach
Why it's awesome: It is a magnificently scenic public beach in Coron!
Cost: Free!
Food Recommendation: Winnie's Restaurant is a fantastic and chilled-out spot to have a bite to eat whilst you grab a refreshing drink! This unassuming restaurant is particularly known for cooking the best fish in Coron.
Known as Coron Youth Club, this beach is one of the most fun Coron landmarks that you have to check out during your multi-day itinerary in Coron. This place is booming with people and has a vibrant atmosphere that is truly contagious!
On top of the wild vibe, there is also a lot to enjoy about the surrounds of this beach. You can stroll a long stretch of white sand shores and gaze out at the clear blue ocean waters. You will also spot breathtaking limestone cliffs, one of Coron's signature features. The beach also boasts a bunch of mangrove forests that are dotted around, so be sure to explore those whilst you are there!
This area is a favorite among the local families, so it's a fun place to get to know the people of Coron and meet some new faces. You can rent snorkeling equipment as well as chairs and umbrellas, so you can pack light when traveling here. Laze out and enjoy, you will fall in love with this beach!
Day 1 / Stop 5 – Mount Tapyas
Why it's awesome: The perfect place to chase the sunset!
Cost: Free!
Food Recommendation: The Amphibi-ko Resort and Dive Center is a wonderful place to grab a really tasty dinner.
The locals of Coron are so confident about the truly entrancing beauty of their homeland that they have gone to the lengths of building a super cool Hollywood-style sign at the top of Mount Tapyas to show to everyone that they are in Coron. This giant sign has become a symbol of the town's ever growing tourism industry, and it celebrates the magic that Coron brings into the world of travelers from all over the world.
Mount Tapyas is the second tallest mountain in Coron, and it shadows over the town, even though it is only 210 meters high. It makes one wonder…what are the views from on top there like? Well, on this Coron Itinerary, you will find out.
There are steps at the foot of the mountain that lead you all the way to the top, and it is well worth the effort you will expend getting there! You will find plenty of resting points where you can take a breather and relax under some shade. You will ascend 721 steps, so be prepared for a workout! We promise, you will be glad you did it.
Insider Tip: The heat in Coron can be extreme, which is why going later on in the day is better. The later timing also allows you the opportunity to see some outrageous sunsets!
For a comfortable stay in a quirky hostel, Hop Hostel is the place! If you prefer to stay in hostels, these are the BEST hostels in the Philippines.
Kayangan Lake| Lusong Coral Garden| Atwayan Beach| Concepcion Falls| Banol Beach
This two day itinerary in Coron is jam-packed with the most exciting activities! During the second day of your trip to Coron, you will be enjoying even more sites and attractions, including a visit to two of Coron's exquisite beaches.
Day 2 / Stop 1 – Kayangan Lake
Why it's awesome: A famously stunning water pool in Coron!
Cost: $6 USD per person
Food Recommendation: Santino's Grill will provide you with a mouthwatering breakfast to kickstart your adventures!
Coron is brimming with places that make remarkable photo backdrops, and one of the most photographed places in the Philippines is none other than the beautiful Kayangan Lake! The most astounding part about this lake is the viewpoint, where you will get a full look over Boron Bay and enjoy an incredible coastal beachscape.
The waters of Kayangan Lake are said to be the cleanest and clearest in the entire Philippines! Right from the moment you see this lake, you can feel why it is so special to locals and tourists alike. The turquoise water is clear as day, and you can see the fish swimming about through the surface as you take a dip!
This mesmerizing lake is a spot that has put Coron on the map for many travelers, and you can bask in the splendor of this magical place on our Coron itinerary!
Day 2 / Stop 2 – Lusong Coral Garden
Why it's awesome: A must-see coral site in Coron!
Cost: Free! You will have to hire a boat and snorkeling equipment though.
Food Recommendation: Enjoy a classy setting with magnificent food at Ricardo's Island! This restaurant is especially family-friendly, and the staff are wonderful.
The Lusong Coral Garden is a hidden gem in Coron that most tourists miss on their visits, making it appealing to those seeking more off-the-beaten-path kinds of sites. This coral garden has a huge history and has been named after the Lusong Shipwreck. This ship used to be a WWII vessel, and it is now an amazing dive and snorkel site for everyone to enjoy in Coron!
The Lusong Coral Garden has become over time one of the top-rated reefs in Coron, and it is only lightly visited due to its location. In comparison to the popular lagoons and beaches of Coron Island, this site is a bit more complicated to reach. You will need to hire out a boat with a guide who knows where to go, but once you get there, it is a true ocean haven!
The coral garden is an unbelievable spot for freediving, snorkeling, swimming and even just relaxing by to admire the shipwreck from the surface of the waters. You can also gaze around you at sheer drop-offs of the Lusong Coral Garden's limestone cliffs! If you visit here, be sure to protect our waters by practicing good coral etiquette.
Insider Tip: This site is best enjoyed with an underwater camera! You will want to capture the sites of much tropical fish darting about on the abandoned ship that is now covered in coral and barnacles.
Day 2 / Stop 3 – Atwayan Beach
Why it's awesome: A secluded area to catch a breath and enjoy Coron!
Cost: USD $2 per person
Food Recommendation: The beach has a simple eatery where you can get a quick meal and a sweet cool drink to wash it down with.
This lazy beach is a must-see place on our Coron itinerary, and it is a great place to reminisce about your journey and take a break from the crowds. The super laid-back atmosphere is welcome after a day of adventure! Chilling out on the benches and having a cool drink here is a wonderful way to sightsee in Coron with minimal effort, so you can rejuvenate before the next stop.
The ocean water in this open, wide beach, is just the right temperature and depth for frolicking! You can mess around with friends, and even play with some of the local kids in a game of soccer. The water is very clear, so you won't be able to resist the urge to take a dip, and you can even do a quick kayaking excursion whilst you are here.
Another activity to do at Atwayan Beach is snorkeling! You will find some of the most beautiful corals on the left-hand side of the beach, but don't expect to see many fish. The ones you do spot will be relatively large and territorial.
Atwayan Beach may not be the most beautiful white sand beach on this itinerary for Coron, but it really is the most unique and perfect spot for a short nap, a swim in the water and a few drinks. There's also a rad beach volleyball court if you feel up for a game!
Day 2 / Stop 4 – Concepcion Falls
Why it's awesome: A chance to see more of Coron than the pristine beachscapes!
Cost: Free!
Food Recommendation: K-Sarap Express has a unique atmosphere where you can truly relax, and their food is fantastic!
Most people when they travel to Coron assume that all there is worth seeing on the island is it's famous lagoons, lakes, beaches and islands. While these certainly are a highlight, Coron offers so much more than that if you're willing to try out the less touristy spots.
For a more unusual, sort of off-the-grid experience, the Conception Falls is the best! You can breathe in the fresh island air, walk through densely vegetated ecosystems and find yourself in the heart of a jungle! This magnificent place is spotted on the west of Busuanga Island, and it's cheap to hop on a habal-habal and reach it.
The falls are a secluded gem! You won't find huge crowds, and you can enjoy serenity in one of the most beautiful places to visit in Coron. This stunning little oasis has a waterfall that will take your breath away! It pours out into a beautiful large green-blue waterhole that is surrounded by rich, tropical jungle leaves and plants. There are also small spurts of the waterfall that trickle down from the cliff walls.
Insider Tip: The gorgeous waterfall runs downstream into Conception Town, so you can even enjoy rapid floating if you get tired of freediving into the picturesque clear waters!
Day 2 / Stop 5 – Banol Beach
Why it's awesome: This beach has distinctive limestone rocks and beautiful coral gardens!
Cost: $3 USD per person.
Food Recommendation: La Sirenetta Seafood Restaurant & Bar is a stylish place to enjoy dinner that tastes like it was just fished out from the ocean! Enjoy the last night of your 2 day itinerary for Coron and indulge in a few fun cocktails.
Banol Beach is one of the most popular and fun beaches on Coron Island. This beachscape is teeming with natural wonders, both underwater and on the sandy shores that truly enchant tourists!
You will find this beach situated in the northwestern part of Coron Island, just waiting to welcome you with open arms. Banol Beach's most distinctive characteristics are its limestone walls, and diverse, colorful coral garden!
You can enjoy sunbathing and watch as the sun sets over the tropical horizon! Watch as the golden rays light up the underwater paradise and the fish begin to sparkle with life just before the sun goes down. Enjoy the last few moments of your unforgettable journey on this Coron trip itinerary!
Bulog Dos Island | Malcapuya Island | Chindonan Island | Bayside Plaza | Skeleton Wreck
If you are spending 3 days in Coron, we have all the best places to visit in Coron! Our complete, and compact itinerary in Coron will cover every island worth visiting during your stay. You can modify your itinerary to fit these in during a weekend in Coron, or space it out over the whole of your 3 days of exploring!
Bulog Dos Island
A highly popular tourist attraction in Coron!
A secluded paradise.
One of the many beautiful islands of the Calamine Islands!
Travel along the wispy ocean seas of Coron and find yourself at the immaculate, white sand shores of Bulog Dos Island! This short stretch of beach is magnificent and will blow you away with its dreamlike beauty. The ocean waters are clear-aquamarine and make the bays of this beach looks as though it is a massive aquarium. You must visit here while backpacking through the Philippines.
You will see a variety of colorful fish, squid, starfish, sting rays, and even turtles (if you are lucky) on the long snaking sandbar. These marine animals are not shy and will sometimes come to swim right next to you or around you. You can enjoy expansive views of the open seas, and feel the calmness of the island's lazy ocean.
What makes this island truly stand out from the rest is it's impressive and stunning rock formations. These rocks add to the atmosphere and make for remarkable photos. You can also discover coral reefs, just past the layer of seagrass from the shore.
Malcapuya Island
One of the largest Calamine islands with very little population!
Known for several Japanese shipwrecks that have occurred in its waters.
A must-see island adventure just waiting to welcome you!
A short 20-minute boat ride from the shores of Coron, awaits the Malcapuya Island! This island has an entrancing, mysterious skyline that will captivate you. The entire island is full of exotic plants, animals, and thick jungle for you to spend hours exploring.
The entire island of Coron makes up a home to the ancestral indigenous tribe, the Tagbanua. These people have a passion for living in harmony with nature, and are primarily fishers and gatherers of surprisingly lucrative bilinsasayaw (birds nests).
Due to this tribe's concern about how tourism could affect their land, they have marked off selected areas that are open for tourists to enjoy. That's why it's so rewarding to make trips to the nearby islands, like Malcapuya island!
This island offers a truly tranquil experience to all travelers, and is a great place to enjoy the beauty of an authentic, untouched island.
Chindonan Island
A beautiful island in Coron Bay!
Has drinkable, fresh water.
Incredibly popular hot spot for tourists.
Not far from Coron awaits the Chindonan Island! This island is a true island dream come true with everything you could imagine on a tropical platter. Due to this island's clean drinking water, it is more habitable than other islands and has a lot more going on.
You can find remarkable resorts on this island, so staying a night here is a great idea! That way, you can also partake in a nighttime party and watch the sunset over the island's beautiful white sand beach.
During the day, there is plenty to see and do on this island other than mingle and enjoy resorts! You will find a bunch of breathtaking tropical forests, with many varieties of birds swinging in the trees. If you venture with a guide, you can be taken to some of the island's notorious water springs! This island adventure is a must one our 3-day itinerary for Coron.
Bayside Plaza
A sweet chill spot in Coron!
Free entrance.
Situated right by the Coron harbour.
One of the most unique gems on our Coron itinerary is a visit to the Bayside Plaza. This is one of those activities that won't take long but it still well worth doing. This plaza is found by the Coron harbor, making it easy to quickly shoot off to after returning from one of your day trips from Coron. There is a place close-by to also grab a bite to eat and relax afterward.
The Bayside Plaza offers striking views over the famously scenic coastline of Coron! Coron's coastline is dotted with the most enigmatic, picturesque islands, and you can see most of them in the vast ocean horizon from the Bayside Plaza.
There aren't that many lookout spots in Coron, because it is a mostly flat landscape. So, finding one such as the Bayside Plaza makes it magical and such a treat. You can sit back on a bench, take snap shots and marvel at the sunrise or sunset from this serene spot.
Skeleton Wreck
A site full of historical significance!
If you're a strong swimmer, you can simply swim out to this spot.
Best viewed during low tide.
Coron has a seabed that is thriving with marine life, but it is also famous for being the graveyard more than a handful of shipwrecks. Some of these ships were Japanese, and the shipwrecks date back from World War II. Everyone feels a sense of eeriness around these shipwrecks, as the war affected the entire world. You can now visit some of these sunken ships on the bays of Coron, at Skeleton Wreck.
Among all of these sunken warships, the skeleton wreck is the most easy to reach from Coron. This mysterious warship site is located just a hundred meters from the shores of Atwayan Beach. You can make a day of visiting this and enjoy lazing out on the relaxed beach.
Some people opt to just swim from the coastline, but you can hire out a boat and ride the waves. It's a very quick trip via boat. The best time to make this journey is during low tide. This makes it all the more amazing, because this is when the wreck is so near the surface of the water that the feet can easily touch the edge of the ship, allowing for a more intimate experience.
Most people when traveling to a new place- especially in Southeast Asia- will feel a bit scared and not know what to expect. One thing you can know for sure is that Coron is typically very safe. It's one of the aspects of this truly special place that makes it so welcoming, spirited, and an absolute blast to visit!
You will meet tons of friendly Filipinos, all willing to help with the odd apple falling off the cart now and again. The only major things to watch out for is bag-snatching and pick-pocketing. This can happen at all times, so be vigilant. That being said, it's not likely to happen. You can walk around looking like a sore thumb of a tourist, and not feel threatened.
Women who choose to travel to Coron alone should just keep in mind general safety tips. Things like don't walk around at night on your own, and don't leave your dink unattended. One of the more dangerous types of people in Coron are more likely to be the other foreigners and not the locals, so just use your intuition when meeting new faces.
If you're ever feeling uneasy, it's simple to contact the police and ask for escorts, or for them to simply check things out for you. You won't experience this, but it is good to know that they are willing to help all tourists and be at hand if need be.
On a side note, when it comes to paying for your habal-habal ride, try to have a general idea of how long your trip is. Sometimes, the poorer drivers will try to scam tourists and change you way more than necessary, simply because they can. If you know how long a trip should take you, or the general route, don't let them take you the long way!
For a broader spectrum of staying safe during your travels, road our guide on crucial travel safety tips!
Don't Forget Your Travel Insurance for Coron
ALWAYS sort out your backpacker insurance before your trip. There's plenty to choose from in that department, but a good place to start is Safety Wing.
They offer month-to-month payments, no lock-in contracts, and require absolutely no itineraries: that's the exact kind of insurance long-term travellers and digital nomads need.
SafetyWing is cheap, easy, and admin-free: just sign up lickety-split so you can get back to it!
Click the button below to learn more about SafetyWing's setup or read our insider review for the full tasty scoop.
Fill your weekend in Coron up with all of the most exciting things to do and see on these day trips from Coron! No vacation in Coron is complete without island hopping and going on guided walking tours through the immensely beautiful landscapes.We have you covered with our Coron itinerary!
Coron: Town Tour with Maquinit Hot Spring
Coron town is full of beautiful places to see during your Coron itinerary! This colorful, vibrant place is a hub for the city's artwork, food, and local culture, so it is the best place to really get a feel for Coron and enjoy Coron tours.
On this walking tour, you will have a chance to explore beyond the beaches with a knowledgeable guide to show you the major highlights! You will be taken to 6 thrilling and photogenic destinations, as well as do some souvenir shopping to remember it all by.
One of the most unforgettable parts of this trip is an adventure to Maquinit Hot Springs!
Coron: Coastal Cliffs, Beach & Malcapuya Island Hopping Tour
Get first hand encounters of the magical islands of Coron! You will know exactly why these marvellous islands have become a hot destination for all travelers, and why they attract people from all over the world.
On this exciting Coron, Palawan tour, you will be taken to the most iconic and popular limestone cliffs of Coron and enjoy trips to magnificent beaches! Some of the sandy shores you get to see are of Banana Island, Malcapuya Island, and Bulog Dos Island.
During your tour, partake in watersports and swimming in the turquoise waters of these beautiful islands. At the end of your day, relax and indulge in a lunch of local cuisine.
Coron: Off-Bay Islands, Lagoons and Lakes Hopping Tour
Experience even more of the glory that is Coron's stunning coastline on this riveting day trip. Whether you are spending 3 days in Coron or a whole week, this one is unforgettable! Touring Coron has never been more full of wonder.
Cruise on the clear-turquoise waters of the off-bay islands! Spend time sunbathing on the picturesque white sand beaches of the islands, and enjoy prime swimming spots like Atwayan Beach, Quin Reef, the Green Lagoon, and Kayangan Lake.
Fun watersports and a delicious lunch are all part of this amazing trip! So you can really enjoy the best of each gem, and make memories during your vacation in Coron. Enjoy all of this and more on one of the best Coron tour packages!
El Nido: Island Hopping Tour A Lagoons and Beaches
Not too far from Coron lies a new paradise waiting to be discovered! Spend the day exploring some of the most gorgeous islands of the Philippines on this all-encompassing sea adventure. You will be led by an expert guide to all of the top places, traveling by boat to the islands of Biscuit Bay.
Become enchanted by glittering, clear lagoons, and white sand beaches! Each of these spots offer a one-of-a-kind snorkeling activity for you to enjoy your fun in the sun. This bay offers unparalleled wonder and makes for a nice addition to your Coron itinerary.
After the day comes to an end, enjoy a delicious meal prepared by your local boat crew and dig in as the sun goes down!
El Nido has bays for days and many epic adventures that must be had during your time in Coron! Although it is quite a distance, it is worth the travel and it provides you with an excellent ocean escape. Jump on a boat and head for the breathtaking beaches and lagoons of El Nido.
Be guided to all of the hidden gems, and see spectacular beaches, complete with pristine white sands, and enjoy snorkeling in huge lagoons that have turquoise waters – you will be surrounded by abundant natural beauty.
Spend 7 hours enjoying the most magnificent sites of El Nido! After all the fun of the morning, wind down for a mouth watering lunch before continuing on this unforgettable tour.
Find out what people want to know when planning their Coron itinerary.
Conclusion
The Philippines has many islands and towns, but there's something truly special about Coron that will keep you coming back again and again! The magnetic pull it will have on your heart is something you should be prepared for, it will be hard to leave the white sand beaches, shimmering lagoons, epic marine life, and dense jungle habitats behind. However, a part of Coron and all of its beauty will stay with you when you go.
Our Coron itinerary will make sure that you see everything there is to see about this magical place! From island adventures to simple days snacking on the beach, and everything in between. Your memories will last for a lifetime!
We wish you happy traveling! You can pack your bags for Coron using our awesome Philippines packing guide.
---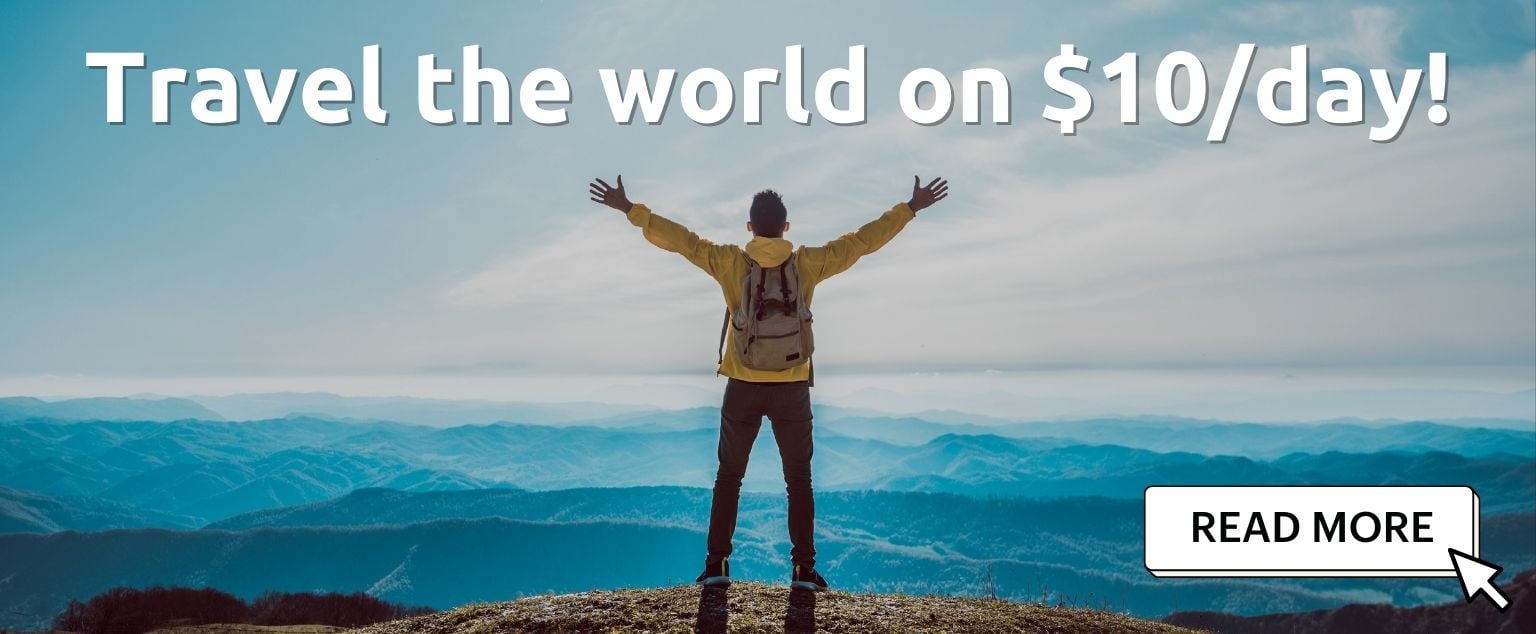 And for transparency's sake, please know that some of the links in our content are affiliate links. That means that if you book your accommodation, buy your gear, or sort your insurance through our link, we earn a small commission (at no extra cost to you). That said, we only link to the gear we trust and never recommend services we don't believe are up to scratch. Again, thank you!